As wedding season is now in full swing, I have decided to focus on wedding shoes, or any shoes for a special event coming up. Whether you are the bride or simply attending a wedding this Summer (or any other formal event) please do read on as this article was written with the intention to help all you high heel loving ladies out there.
On our wedding day I wore my brand new Céline Tango Pumps for the very first time at our civil ceremony. Luckily Matt was there to hold my hand because by the time we got out of the car at the town hall my feet were already covered in blisters as I hobbled my way into a lifetime of promise. I had not broken them in at home before because I wanted to keep them fresh and new looking for our special day — BIG MISTAKE! And one I hope never to make again, whatever the occasion might be to wear new shoes.
I had my eyes on these Céline Tango Pumps a whole year before I decided to buy them (as usual). I had tried them on several times in store at Céline and everything seemed to feel comfortable and straightforward in the safety of the carpeted/marble store. But don't be fooled because those few twirls round the store never quite prepares you for wearing your new shoes out in the real world.
I enlisted in the help of the incredible Céline store manager at the Bicester Outlet Village to help locate my size in these black embellished Tango Pumps to complete my wedding look. It was initially unintentional to wear a total look by one brand and all from the same collection, but after trying on so many different shoes and accessories with my dress I kept coming back to the same heels and accessories. After lots of deliberating it seemed the choice was easy: to go with my first instinct.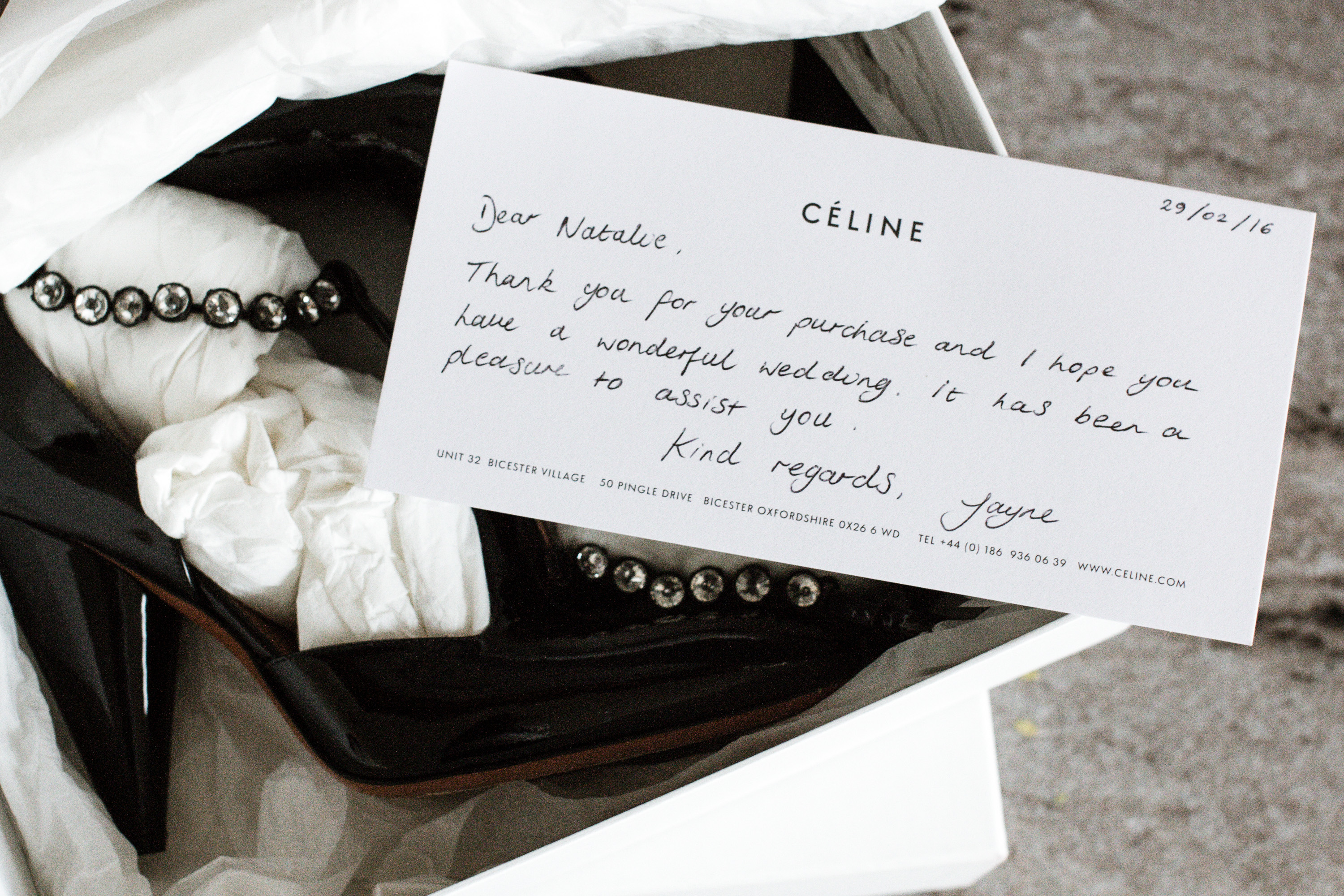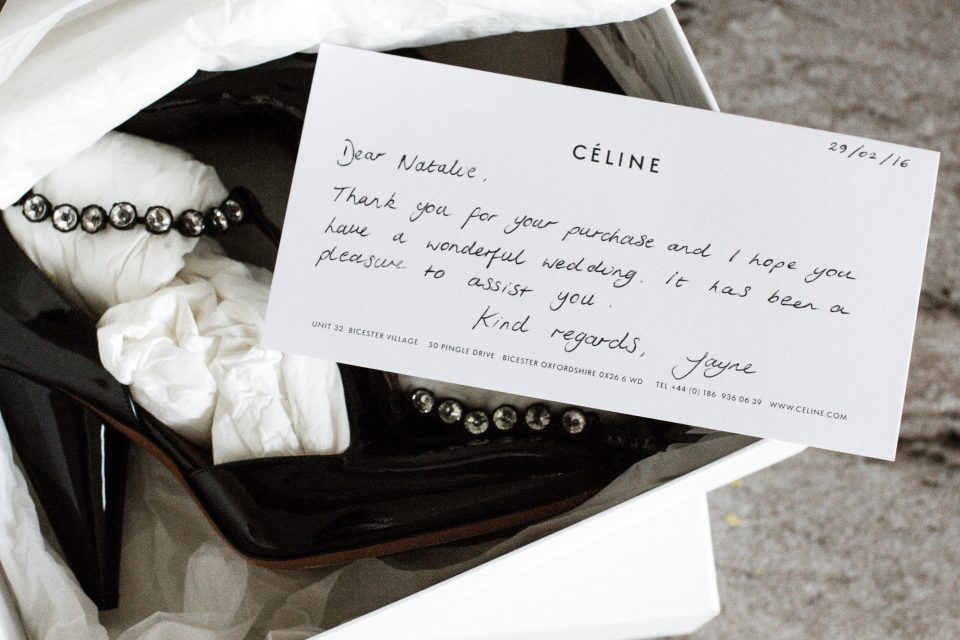 When the shoes arrived I took them for a spin in front of the mirror in our tiny little living area, and then back into the box they went till we were to wed. Whenever I tried them on everything felt normal, but the point of this blog post is to share my experience and wisdom and suggest you try actually wearing them around the house (with thin socks) for long periods of time — as much as you can — even outside into your garden or on harder floor surfaces, so come the day you wear them you are well prepared. Now if only I practiced what I preached!
If you don't have the time to break in your new shoes then I swear by the following product: Compeed anti blister stick applied to your feet before wearing your shoes to prevent blisters from occurring. I would also recommend carrying a small and discreet box of Compeed blister plasters with you just in case. They really are the best of their kind and a real lifesaver!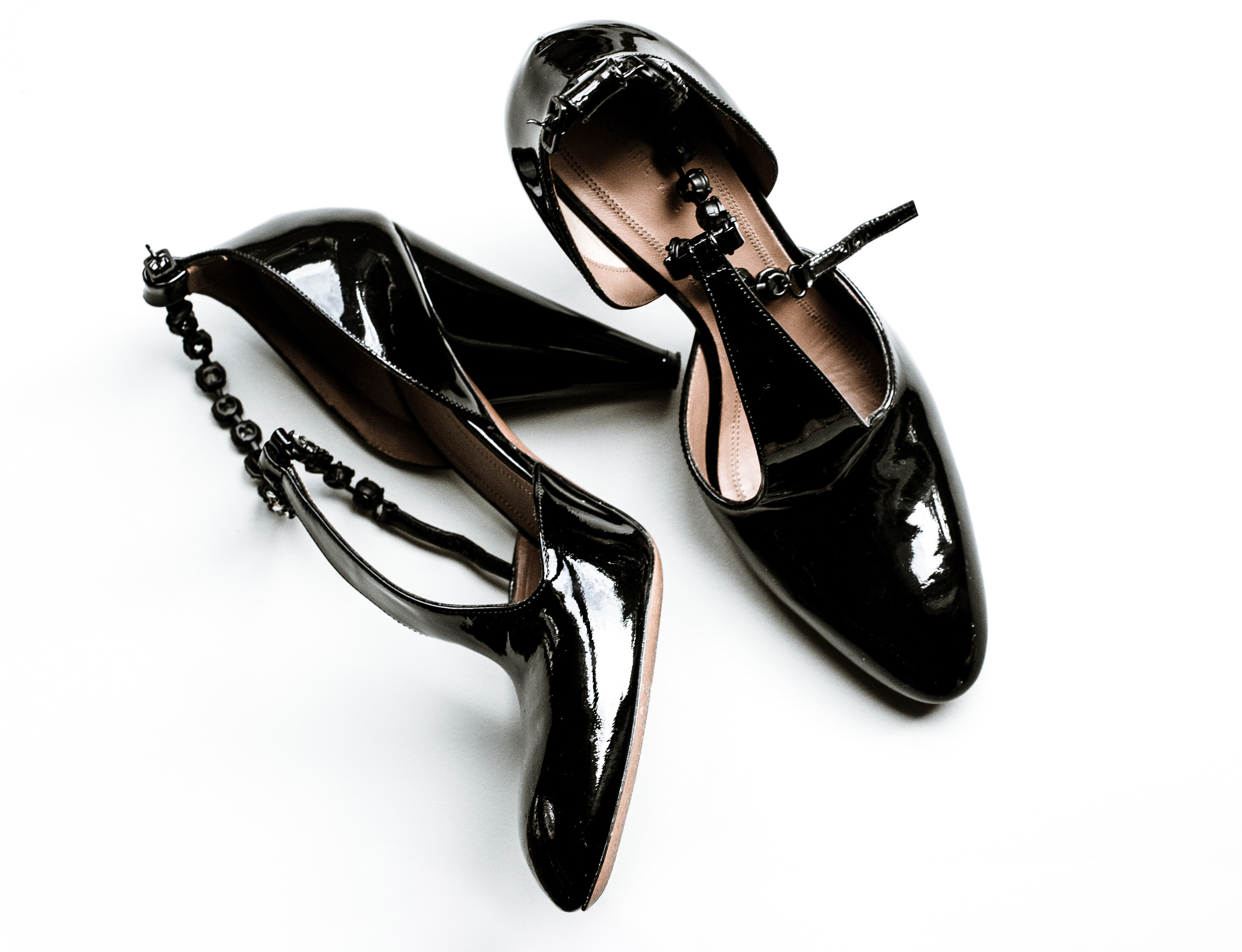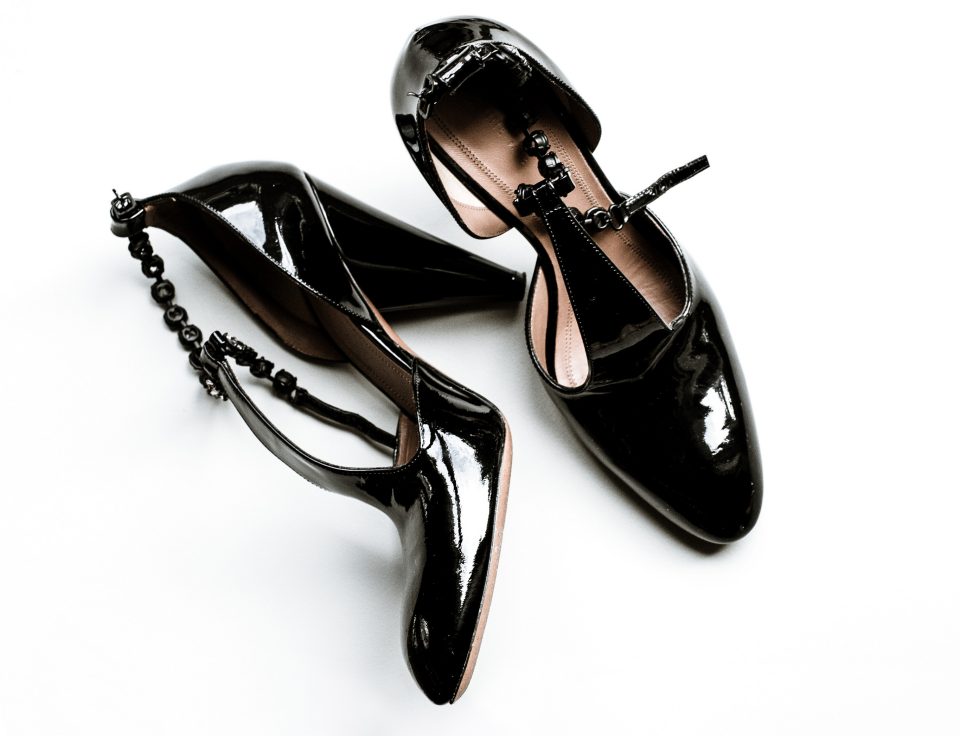 Shoes: Céline Tango Pump

Comfort: 3/5
These are among my highest pair of heels and with their stiff patent leather exterior walking long distance in them doesn't come easy, although I must say that Celine do make footwear incredibly well. Both inside and out the leather is of the highest quality, and again another "Made In Italy" shoe to prove that Italians do it better. I am giving them 3/5 simply due to the fact that it is my fault that I did not break them in properly before wearing them on our wedding day. I will now add a pair of Gel Activ insoles to make them even more comfortable.
Quality: 5/5
These are my first pair of patent leather shoes and even embellished shoe. The heel and the shoe are perfectly balanced and structured so you can walk comfortably with maximum support but they really need to be broken in beforehand. The crystals are well attached and of excellent quality, but like any embellishment they are extremely fragile – so you must take care when storing them or even when putting them on.
Sizing: Céline usually always run a little on the large side. Though mine are a size 35, which is my usual size, there is room for an insole to make them a little more comfortable.
Price: These beauties cost £1200 new but were heavily discounted at the Bicester Outlet Village (if you live in or near Paris, there's a Céline shop at La Vallée Village)