The story of our wedding rings takes place well before we even decided to get married. I think it's a pretty cool story, and I'm sure Natalie would go red in the face and deliberate at length as to whether if and how we share it, but here we go. We're cute like that.
I met Natalie in September of 2014, at the end of a 3 month trip in Europe. After a week together I had to return to Melbourne, and we continued chatting — everyday — until I decided to visit her again that December for Christmas, to meet her in Scotland and stay with her and her parents in Inverness.
Being somewhat impulsive, there are plenty moments where chance and instinct motivate me — such as the time I first met her at Café Noir and felt that she would most certainly be my wife — and I thought I'd do something special for this first reunion, which fell over Christmas and her birthday.
Enlisting in the help of a friend (thanks Denny!) I found out a good approximation of her ring size. Having remembered the name of her favourite jeweller from Lebanon, Rosa Maria, I found a ring to symbolise our new beginnings together: rose gold and a diamond in a small simple design, both flashy and understated classy in the one. It was a wonderful Christmas that year, enjoying Scotland and her and her family's company in the light snow of the Highlands. It was also my secret engagement ring to her, of which she secretly said yes to me.
The next year whizzed by in which we moved in together in the following May. I packed up and sold most of my belongings, moving from Melbourne to Paris with a small backpack and a yellow suitcase that we had bought together in Inverness that prior Christmas. Come the next Christmas we returned to visit family in Inverness, where I had waiting another small token from Rosa Maria to add to Natalie's hand. This one was a smaller size with a shiny black stone fixed on a protruding stem, like if the ring were some kind of metallic mushroom found in an alien forest.
Part of the charm of Rosa Maria jewellery is the organic raw handcrafted look and that the rings are designed to stack and be combined over the years. The designs range from thin, sleek and subtle to almost being bejewelled gym weights. As the new ring was added, it was signifying another chapter in our lives together. Subsequently after that, every year during Paris Fashion Week we'd visit Rosa Maria's showroom to say hello and see their new rings.
Along came our wedding in the following year, another beautiful ring was added to her hand — a gleaming wide mushroom cap of silver and sapphires — and I received my first: a rose gold band, understated, chosen immediately as soon as I saw it because I thought it had a unique character, looked similar to her first Rosa Maria ring, and it felt good when worn.
Some mark periods of life or memories with tattoos, some are marked with scars, representing significant moments to remember or to never forget. With our rings they've become representative of our combined lives' and love story, and cast in metal they will surely outlive us both — and even our personal significances we bestow to them after we're gone. They are for us and us alone, and represent more worth and value than their weight or material could.
They are the visual signifiers to each other about the feelings and promises we have and share together, even before any modern or legal construct of "marriage" is concerned.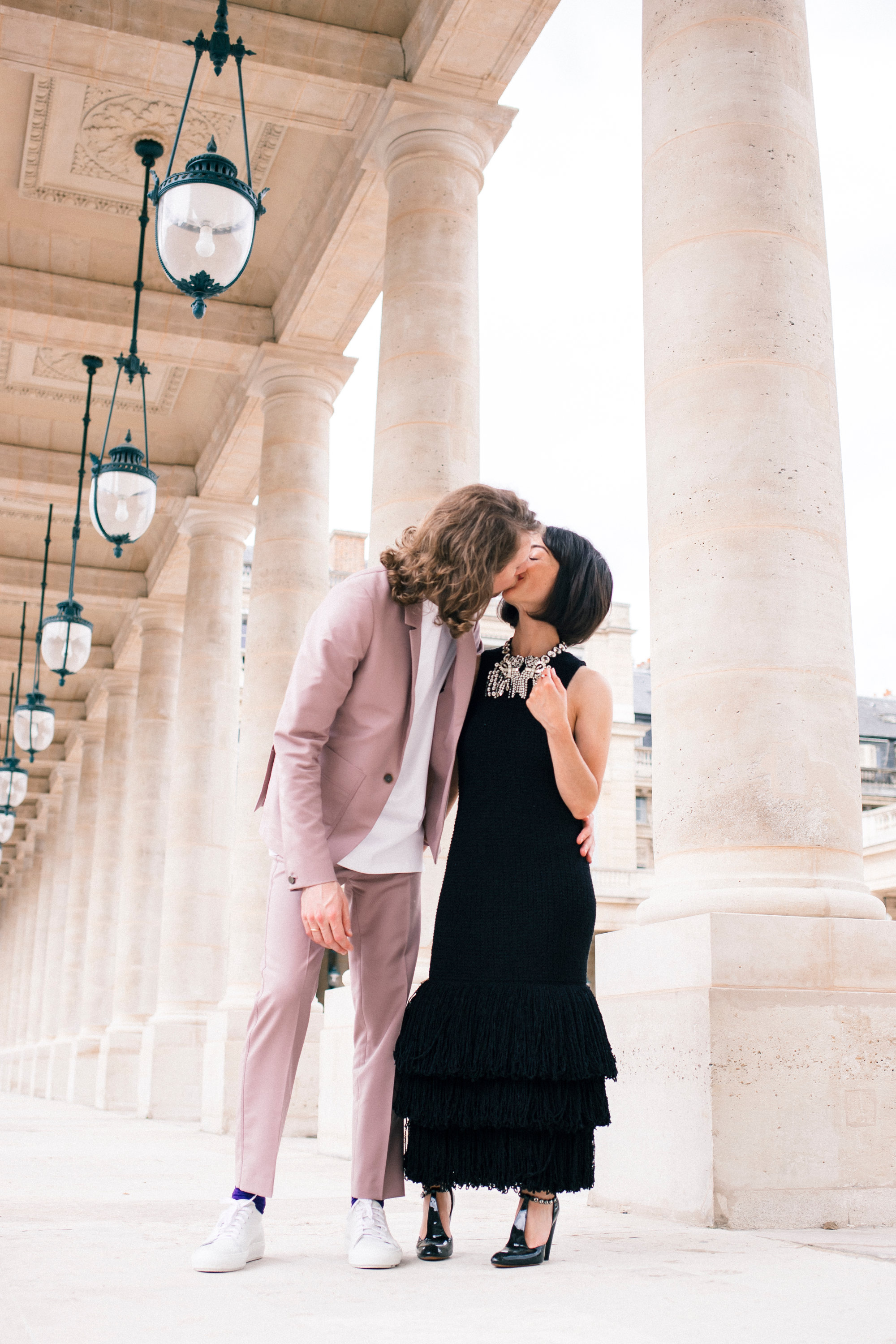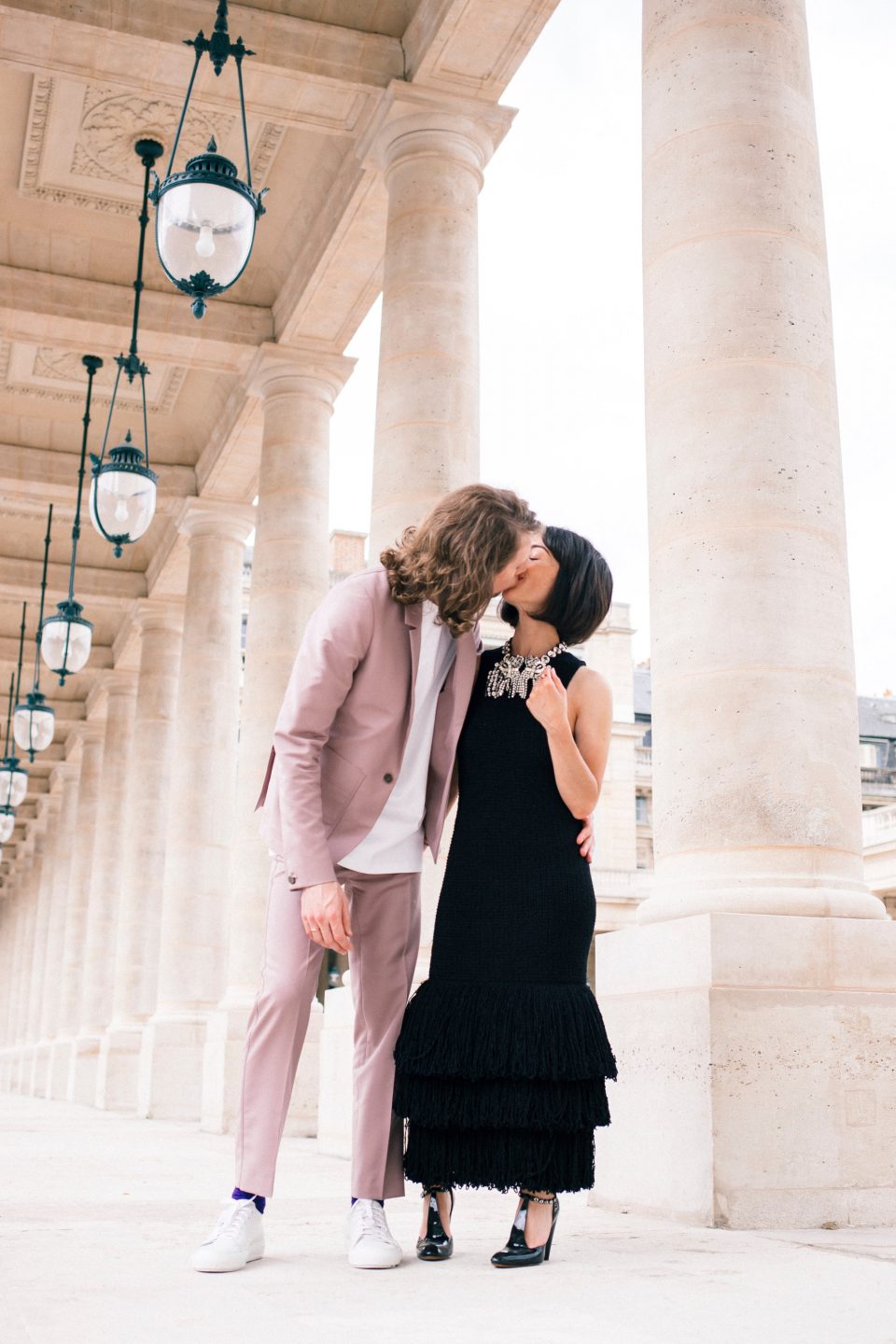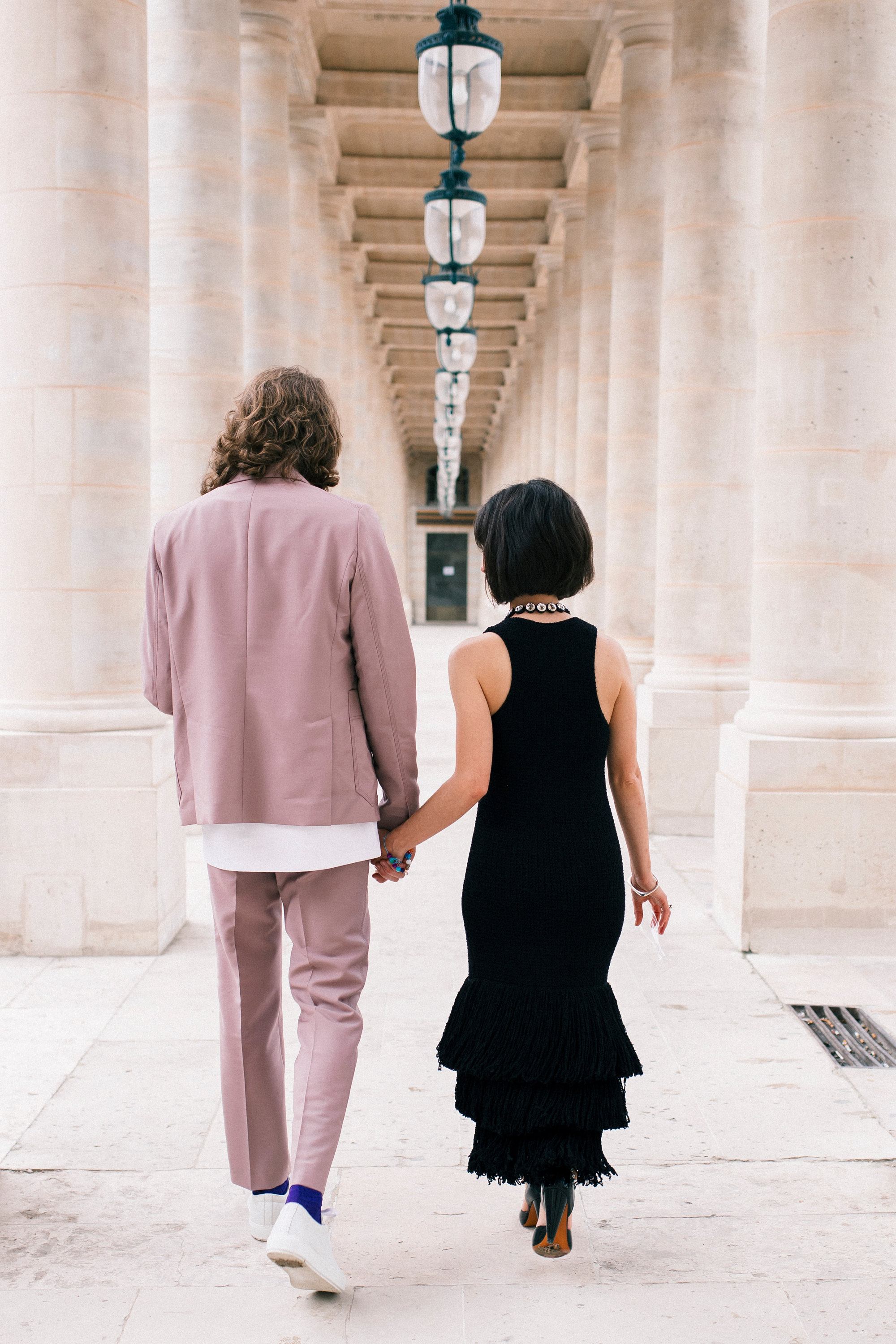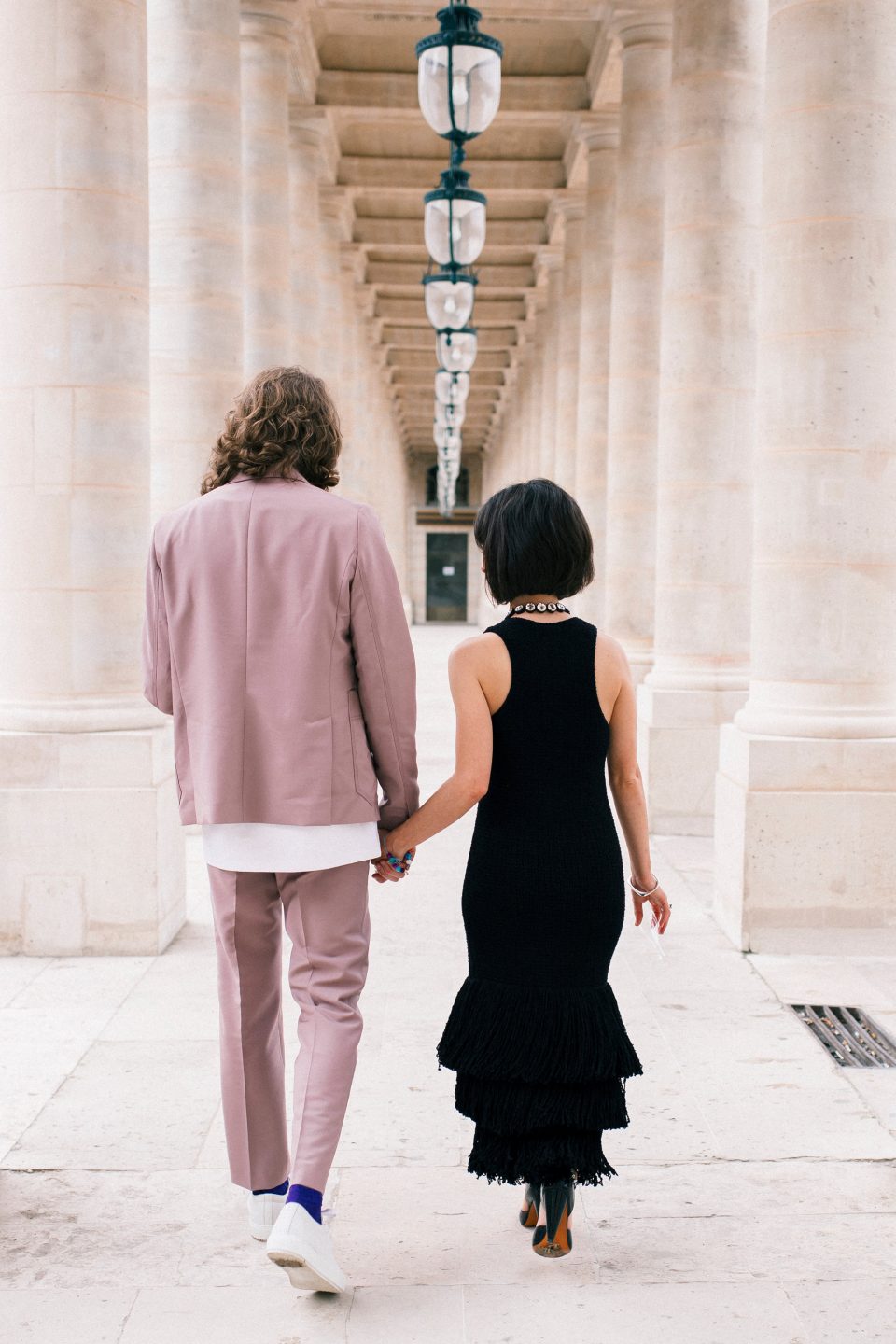 Outfit Details
Matt is wearing a total look by Acne Studios
Natalie is wearing a total look by Celine
Natalie & Matts Rings Rosa Maria