As you've already gathered over our last lot of blog posts, Natalie and I have recently celebrated our 1 year marriage. One of the really special moments of that time when we got married was the truly exceptional Villa du Square: a delightful bed and breakfast located in the 16th Arrondissement of Paris, close to both the Eiffel Tower and the Bois de Boulogne, Paris's version of New York's Central Park.
The villa is housed in a 5-storey building built in the 1920s. Its hosts Marie-Victoire and François-Christophe Gicqueau were welcoming, friendly and warm. The interior was decked out in an envious eclectic collection of paintings, photography, sculpture, furniture and more; some of the collection was even previously owned by Christian Dior. The villa itself, having previously been the Portuguese Embassy for a number of years, was transformed by the Gicqueaus into a sumptuous feast for the eyes. The private garden itself is a tranquil hideaway within the romantic City of Lights. Perfect for us just getting married!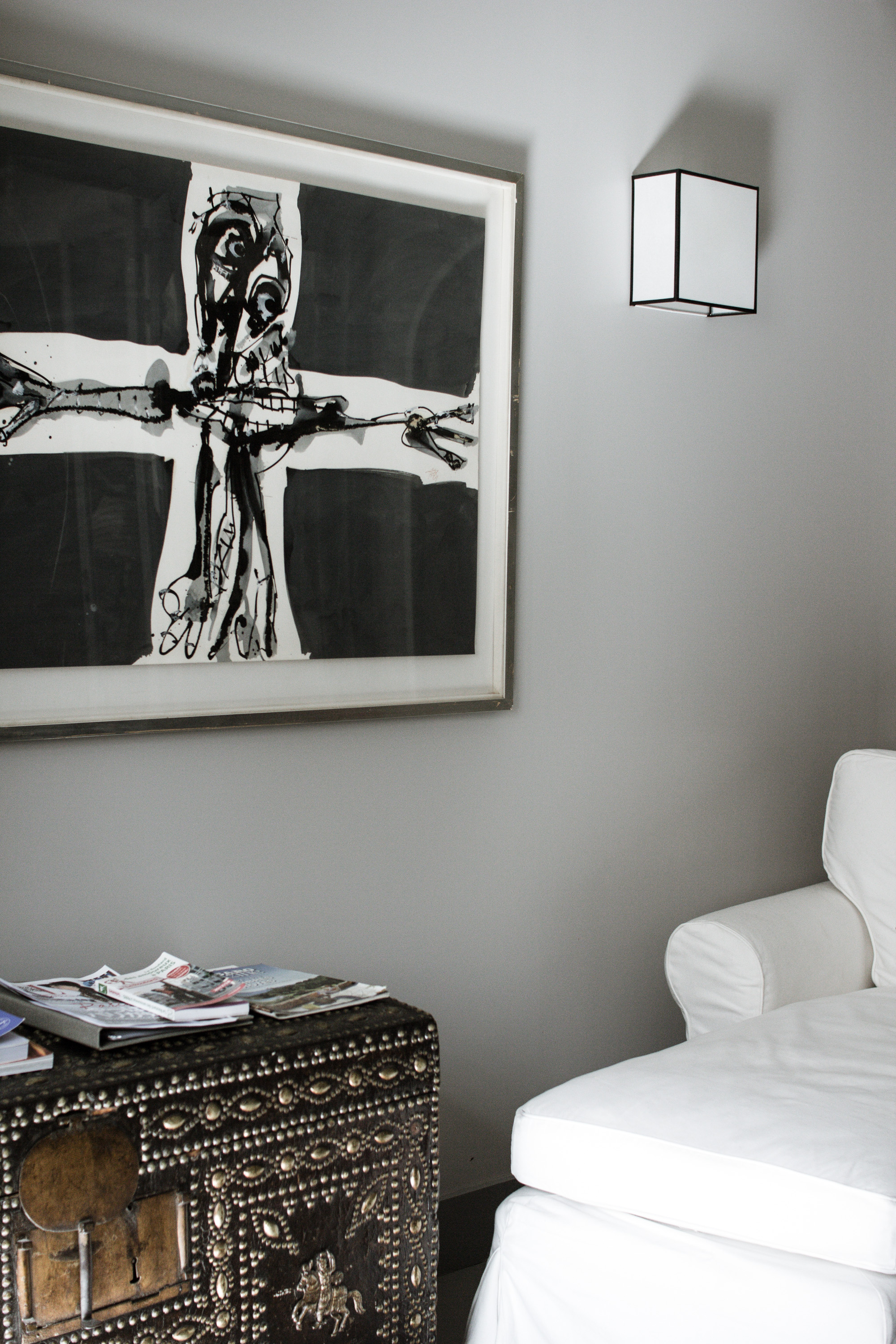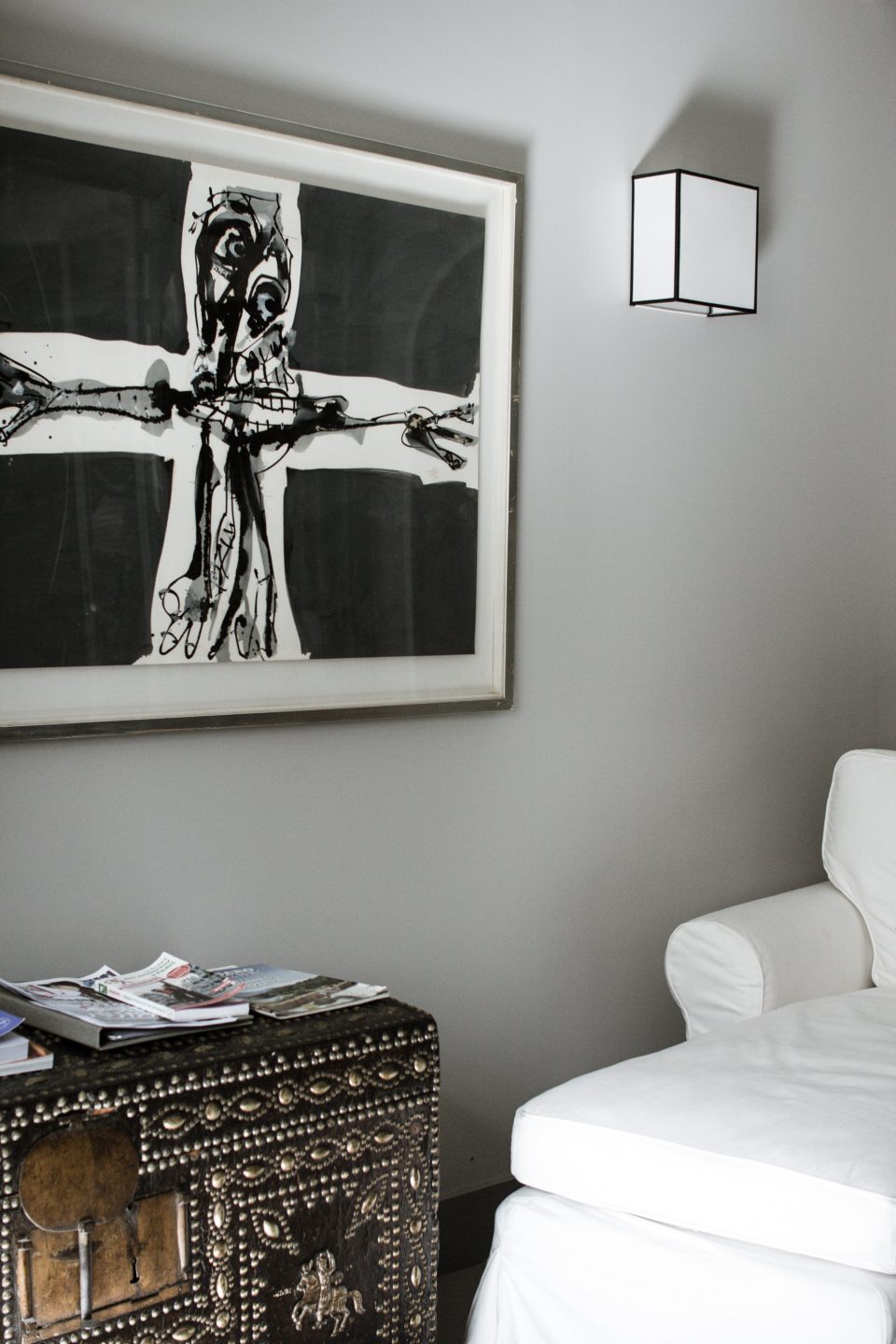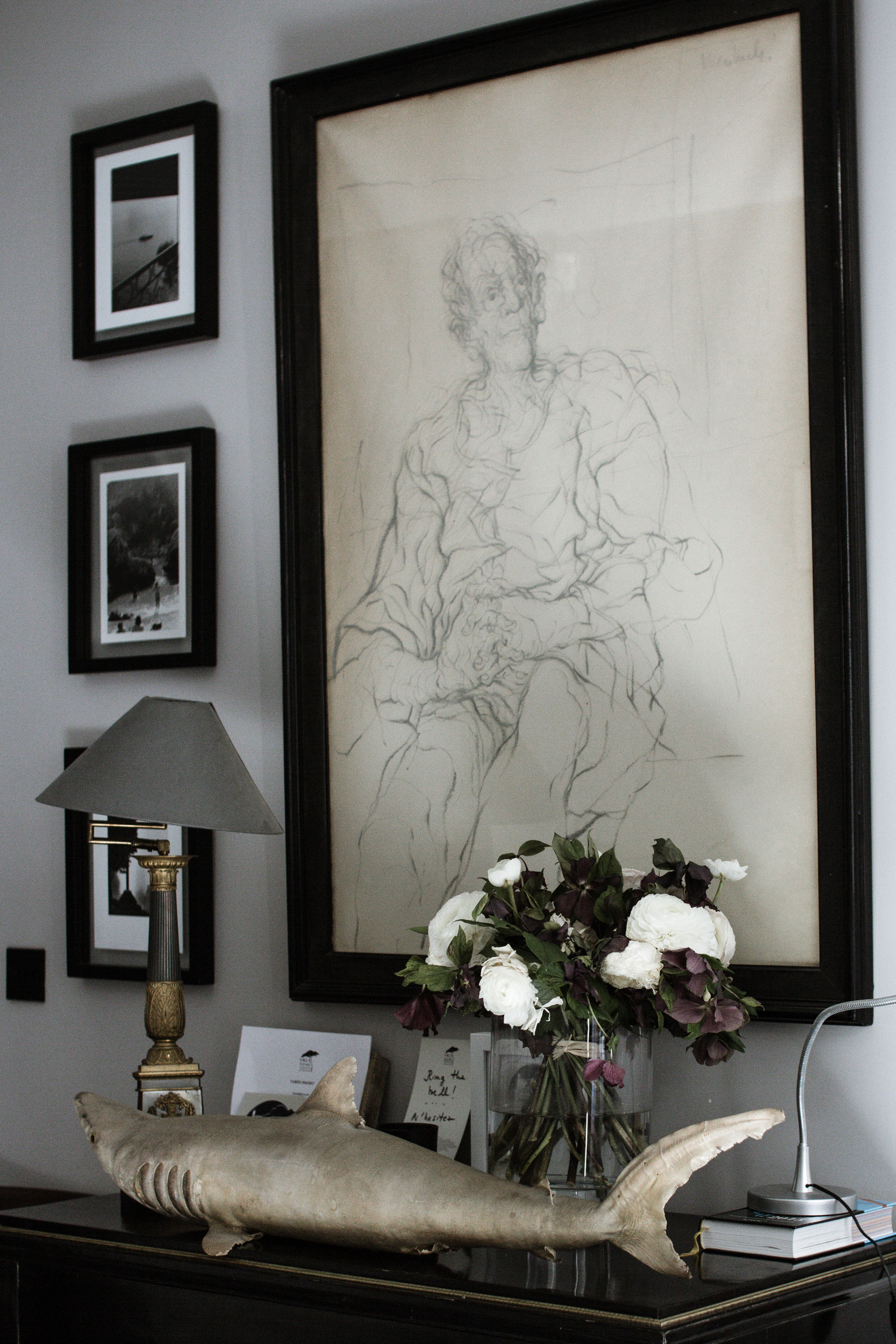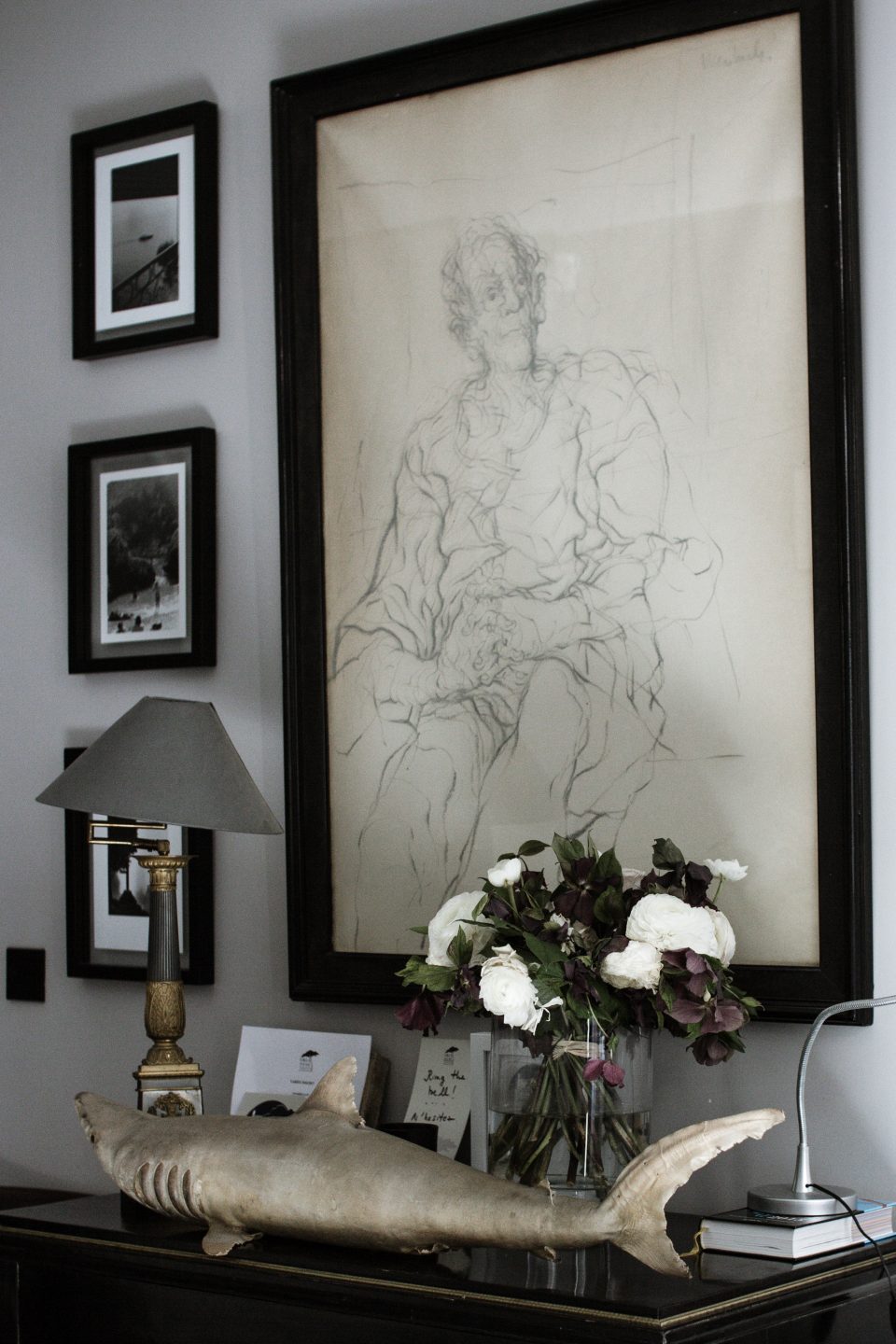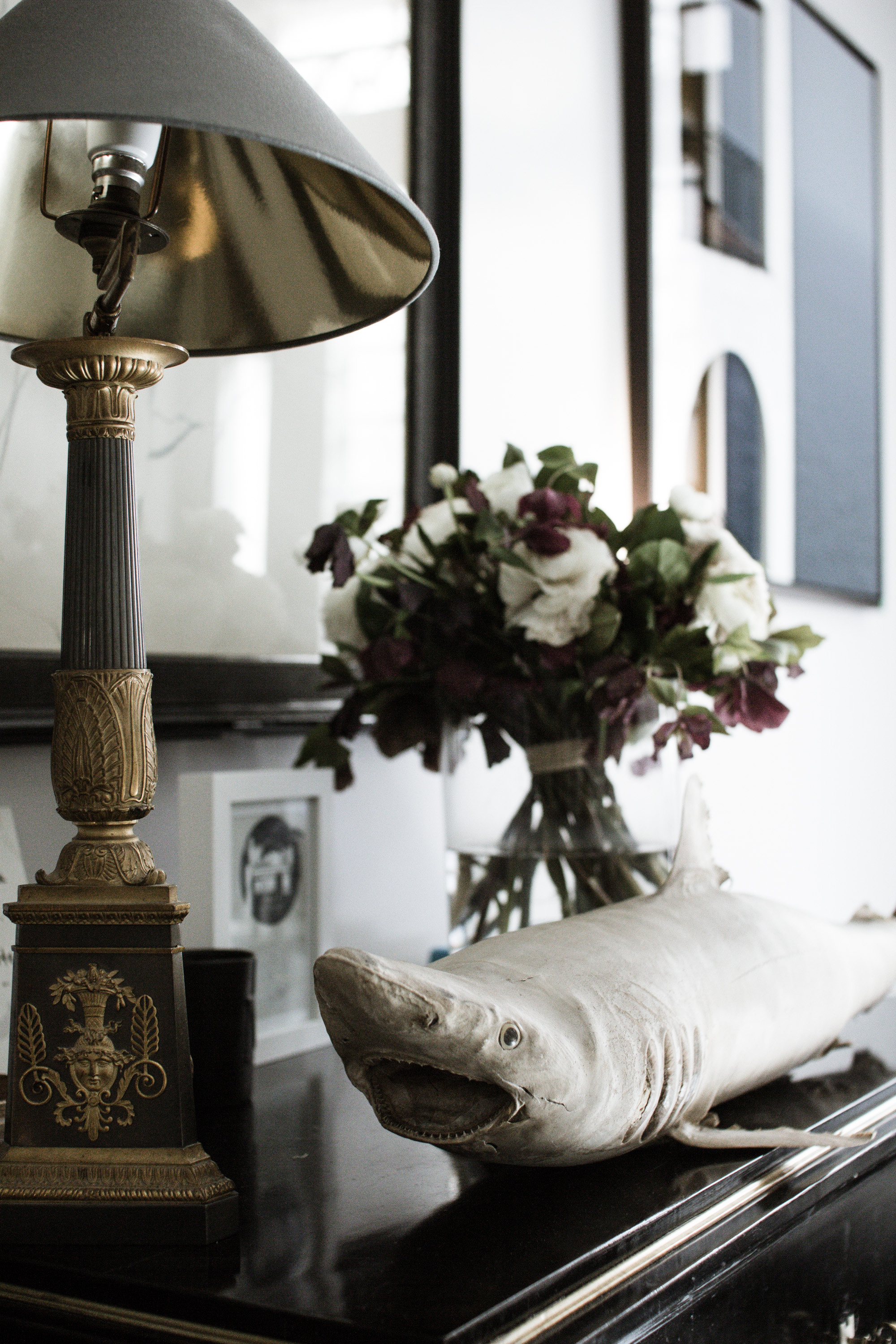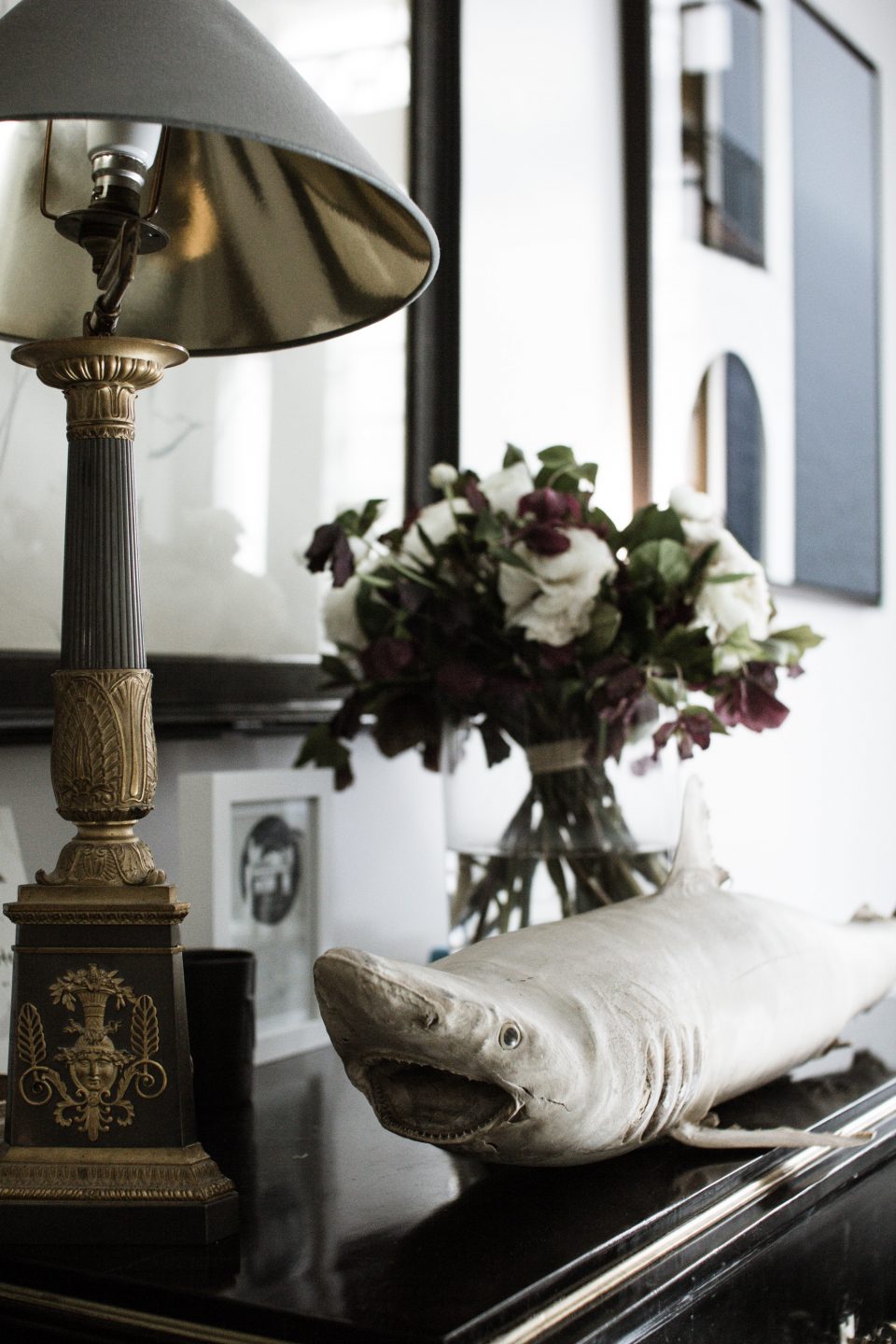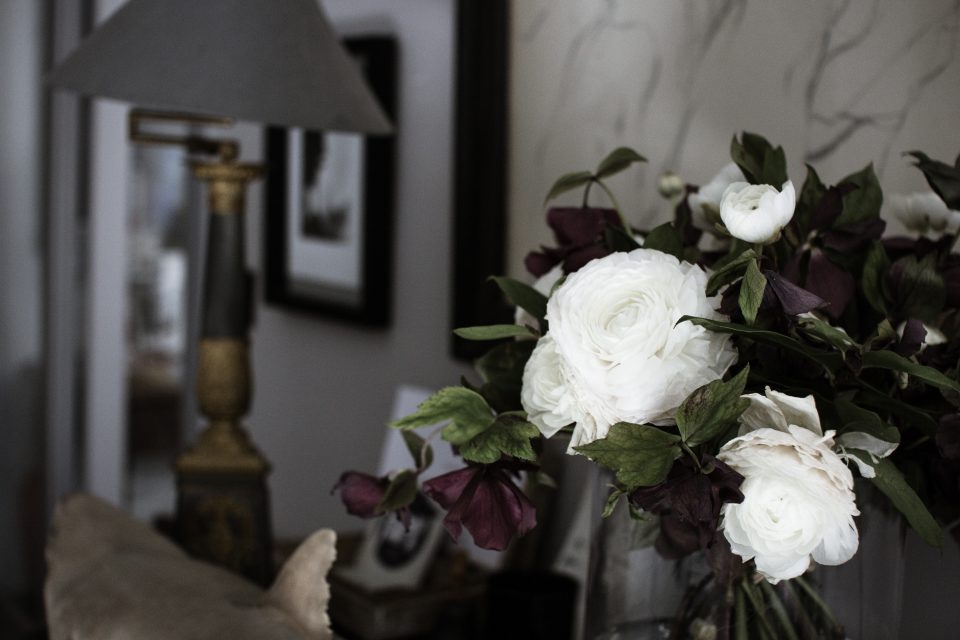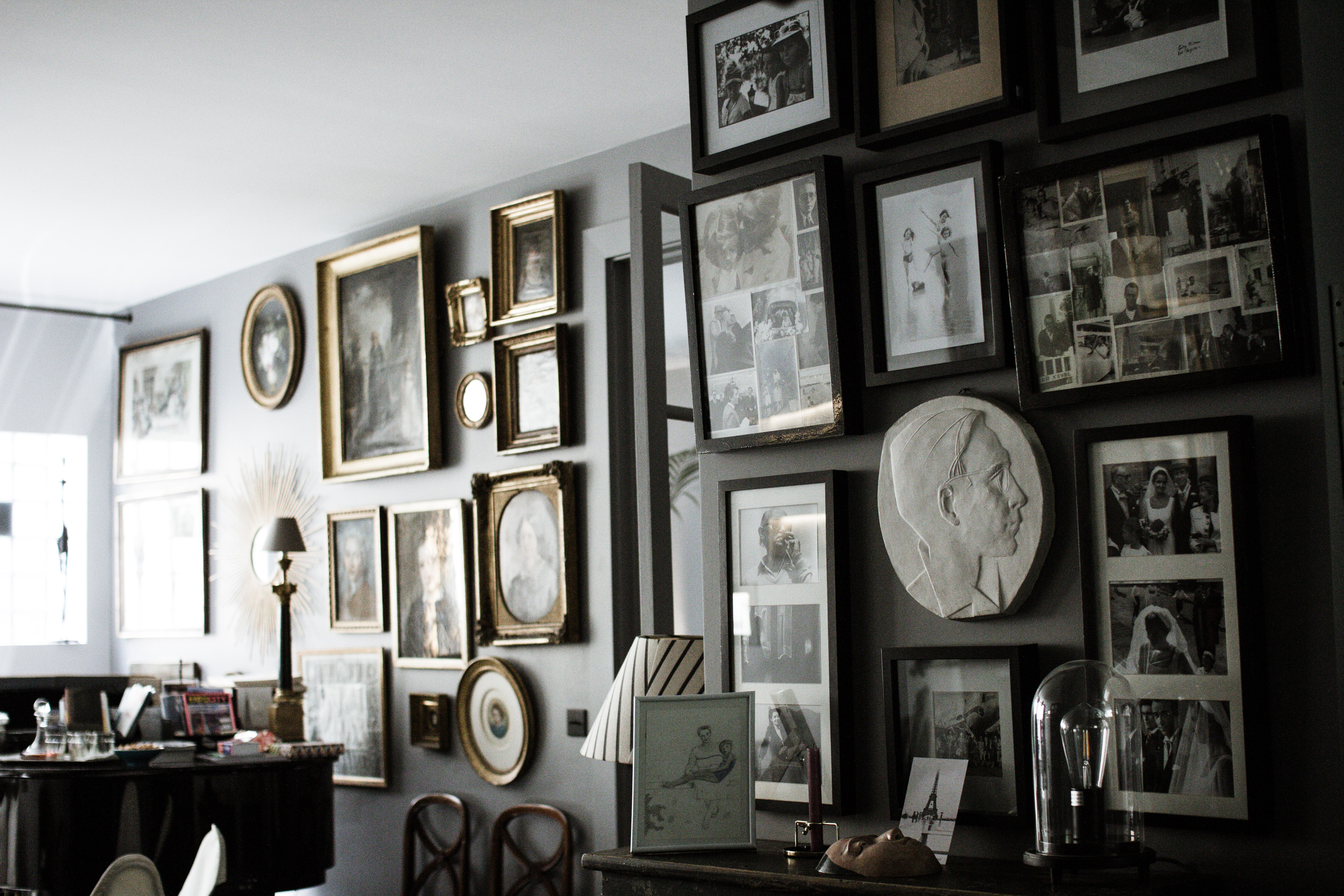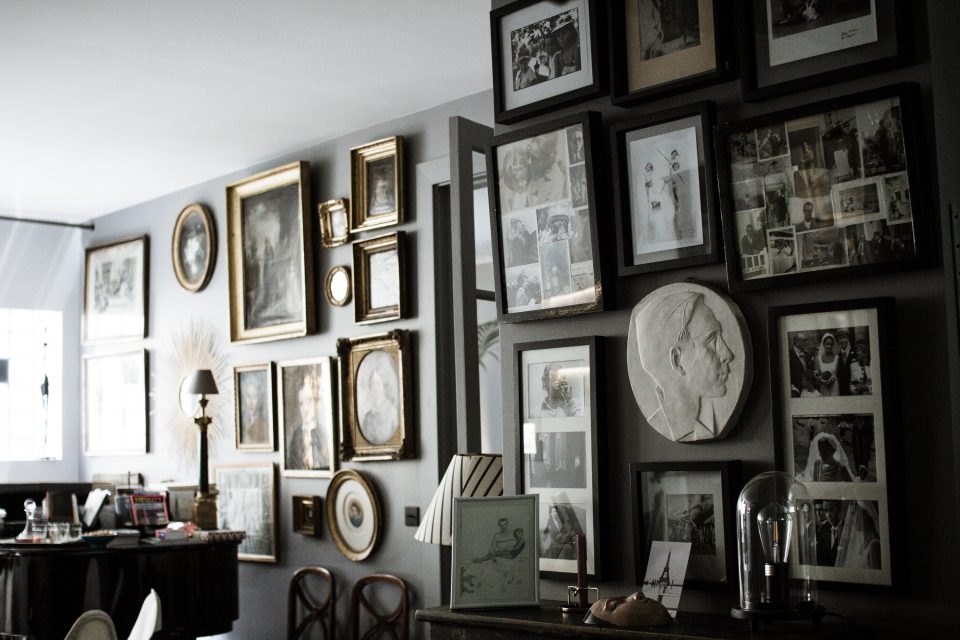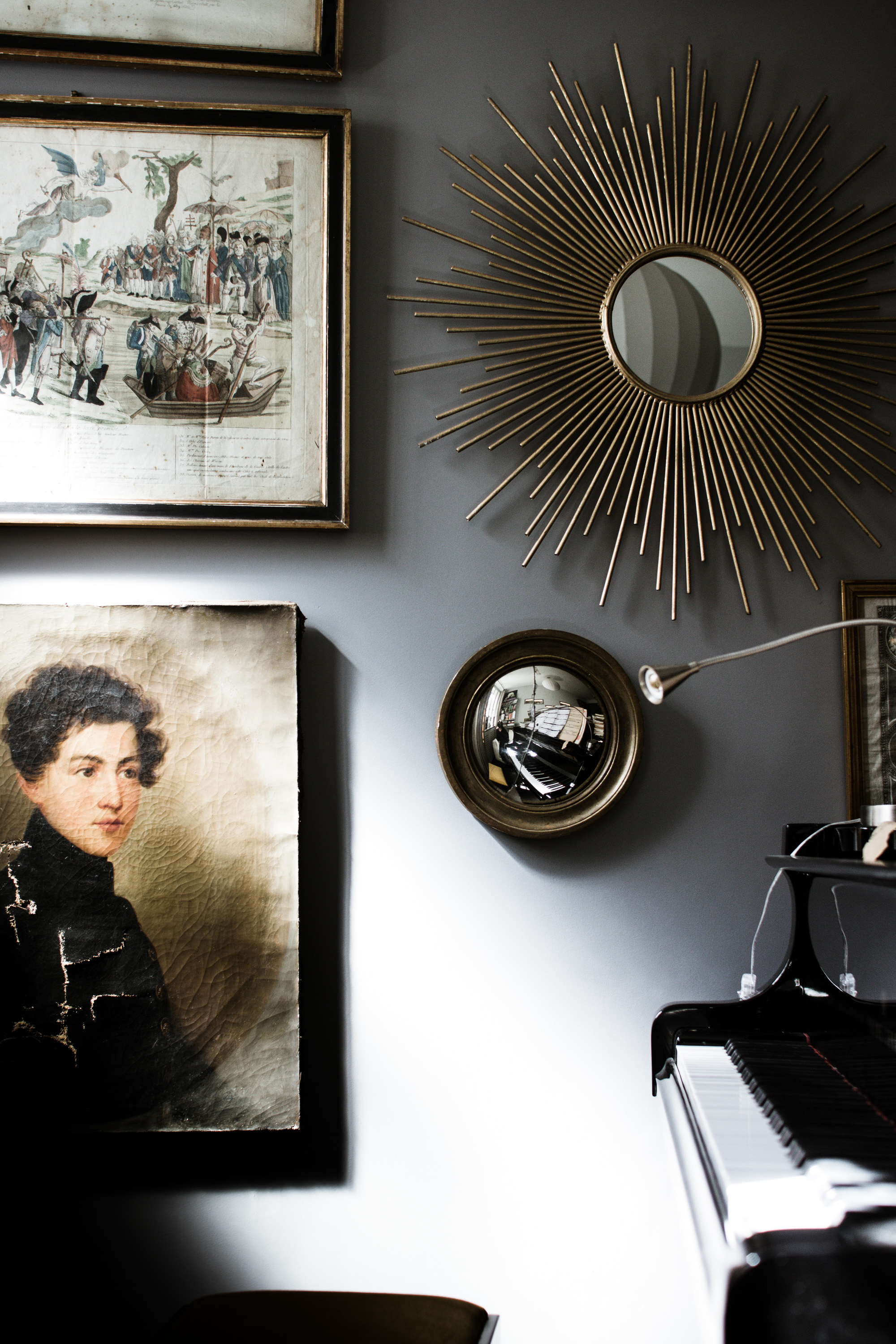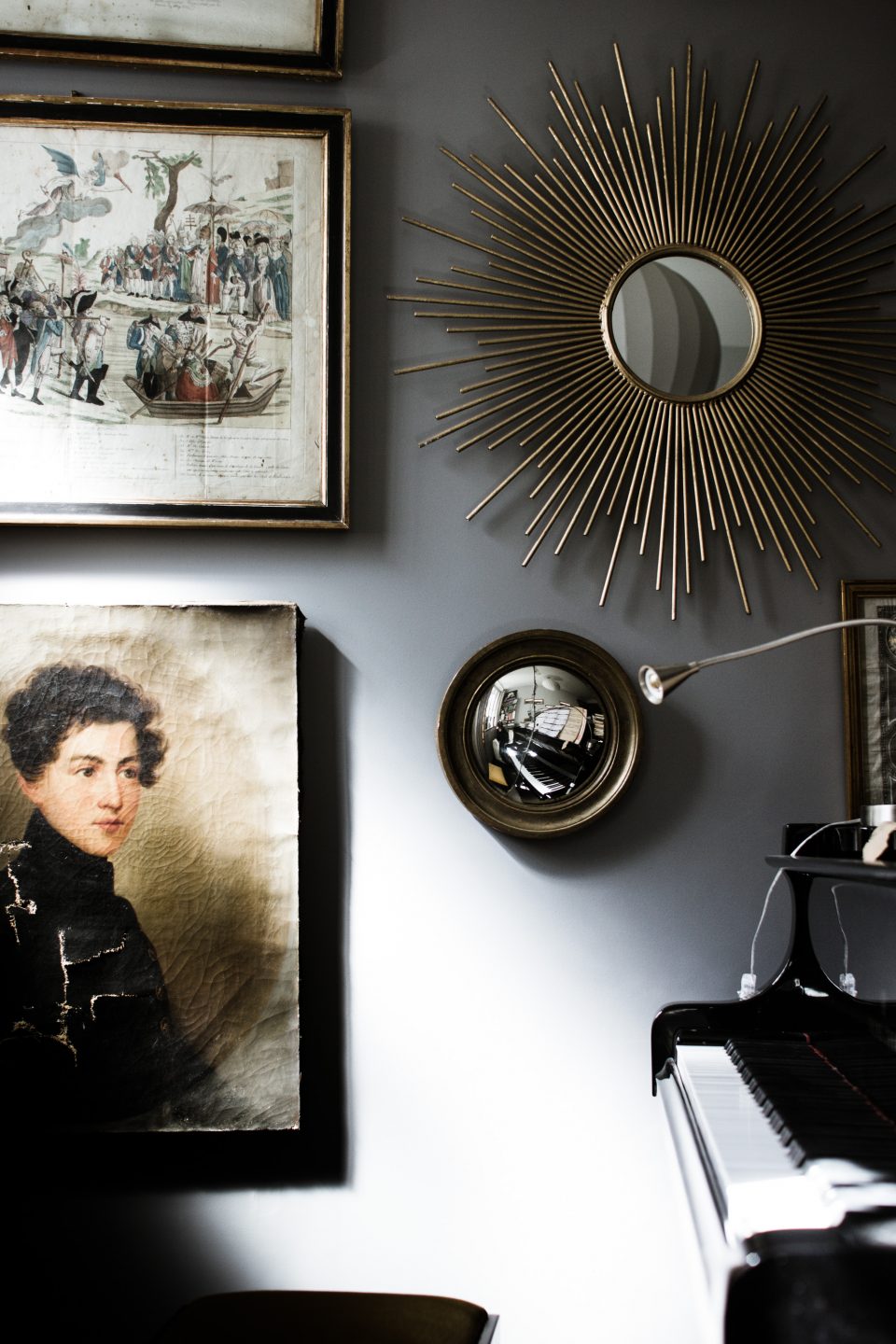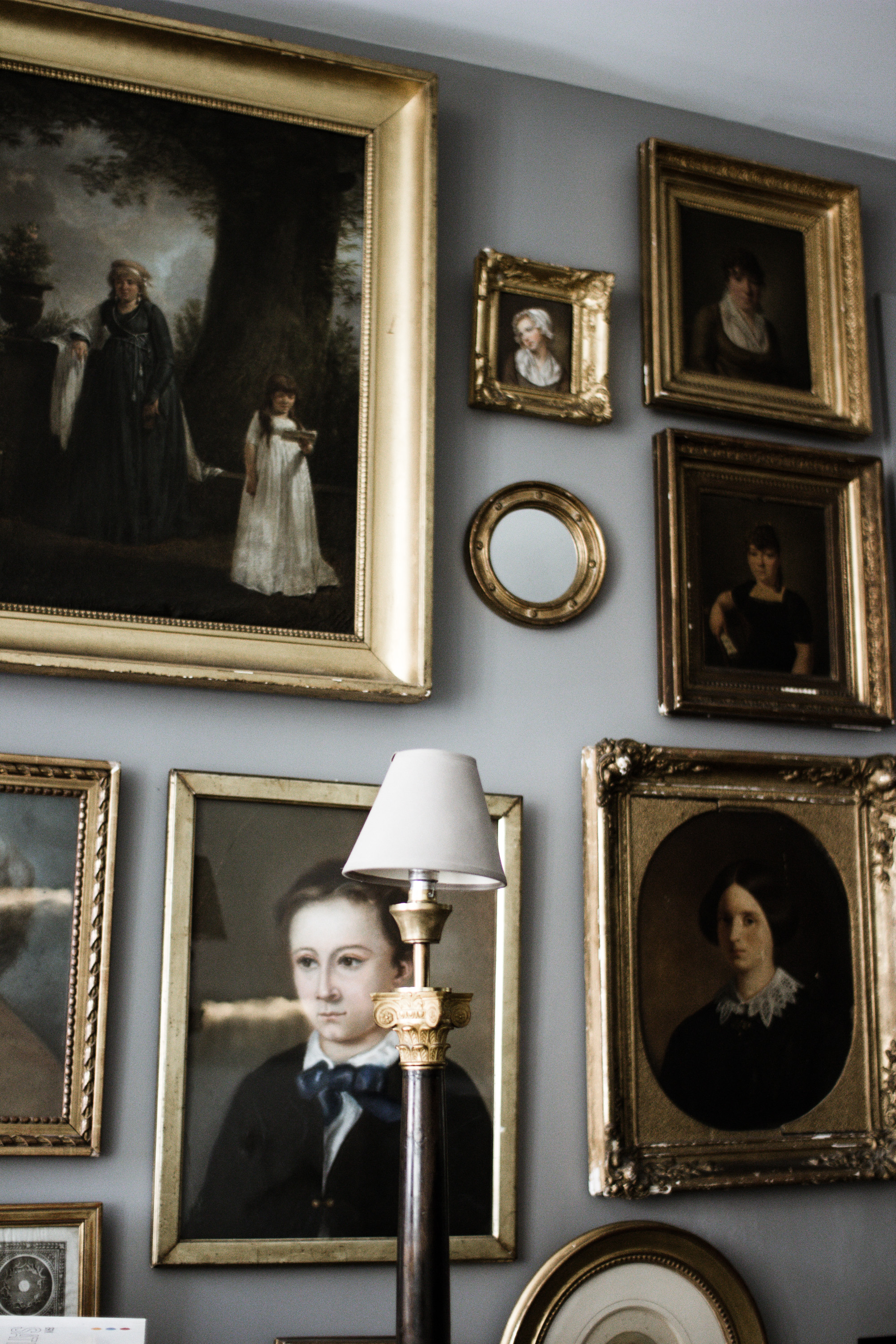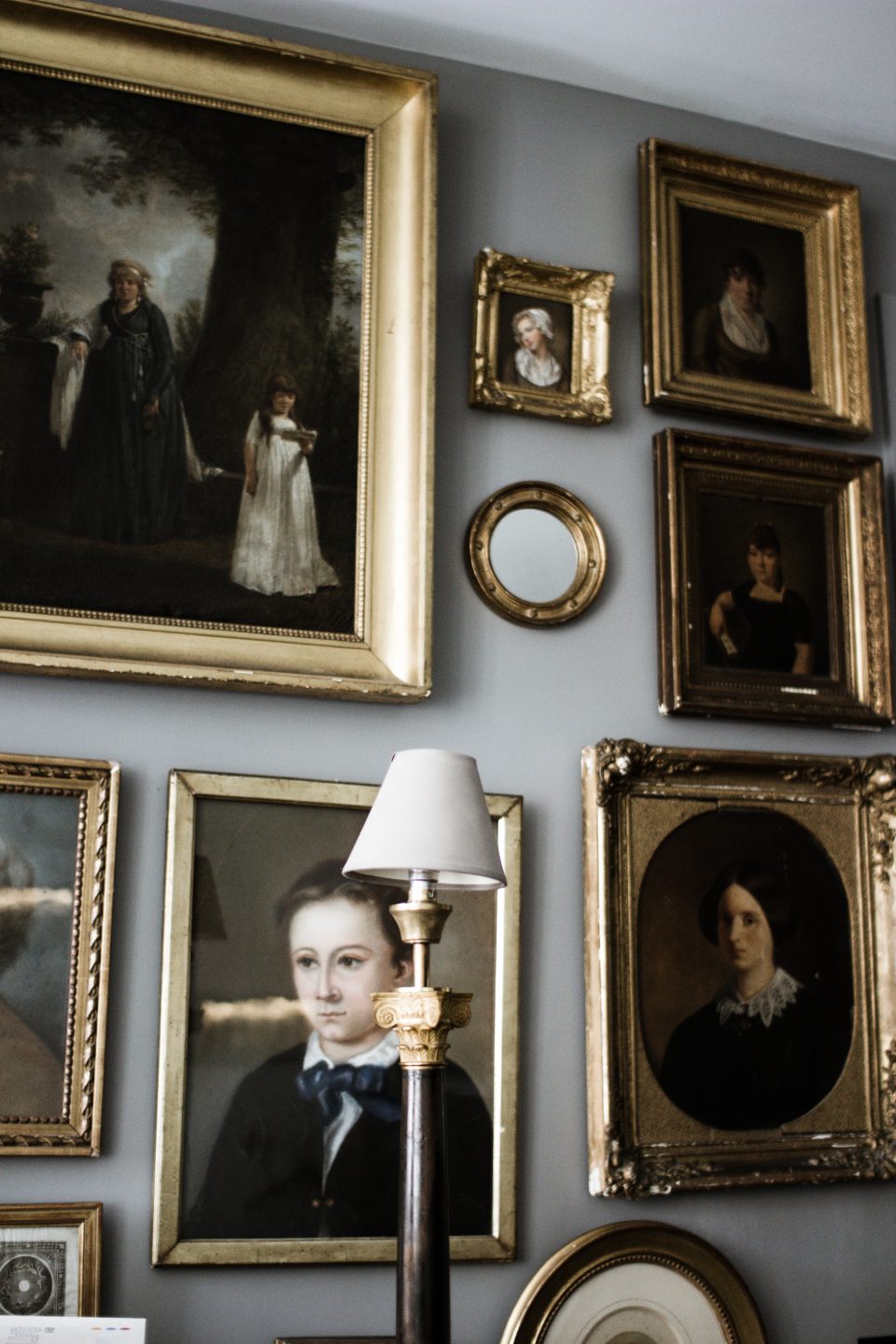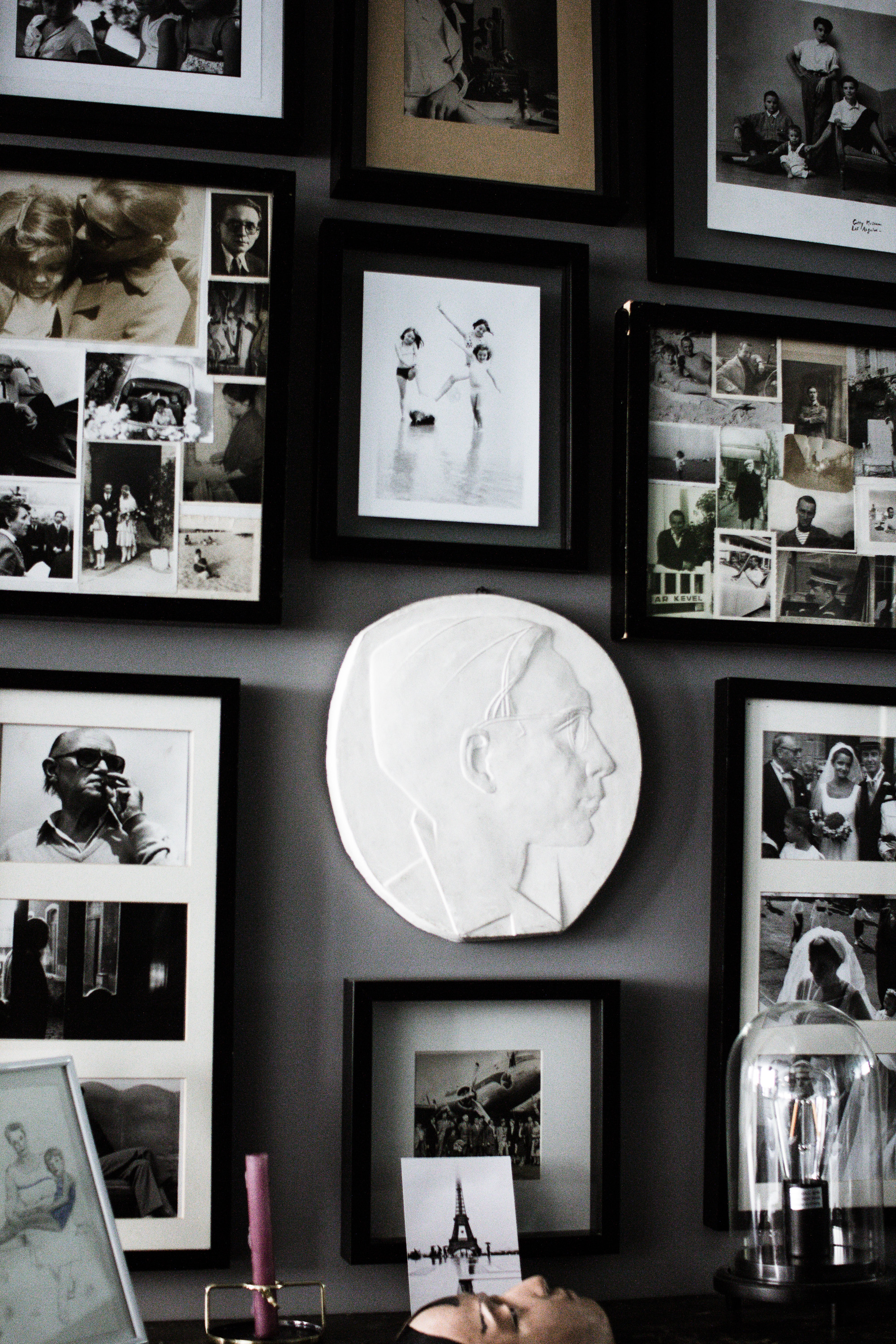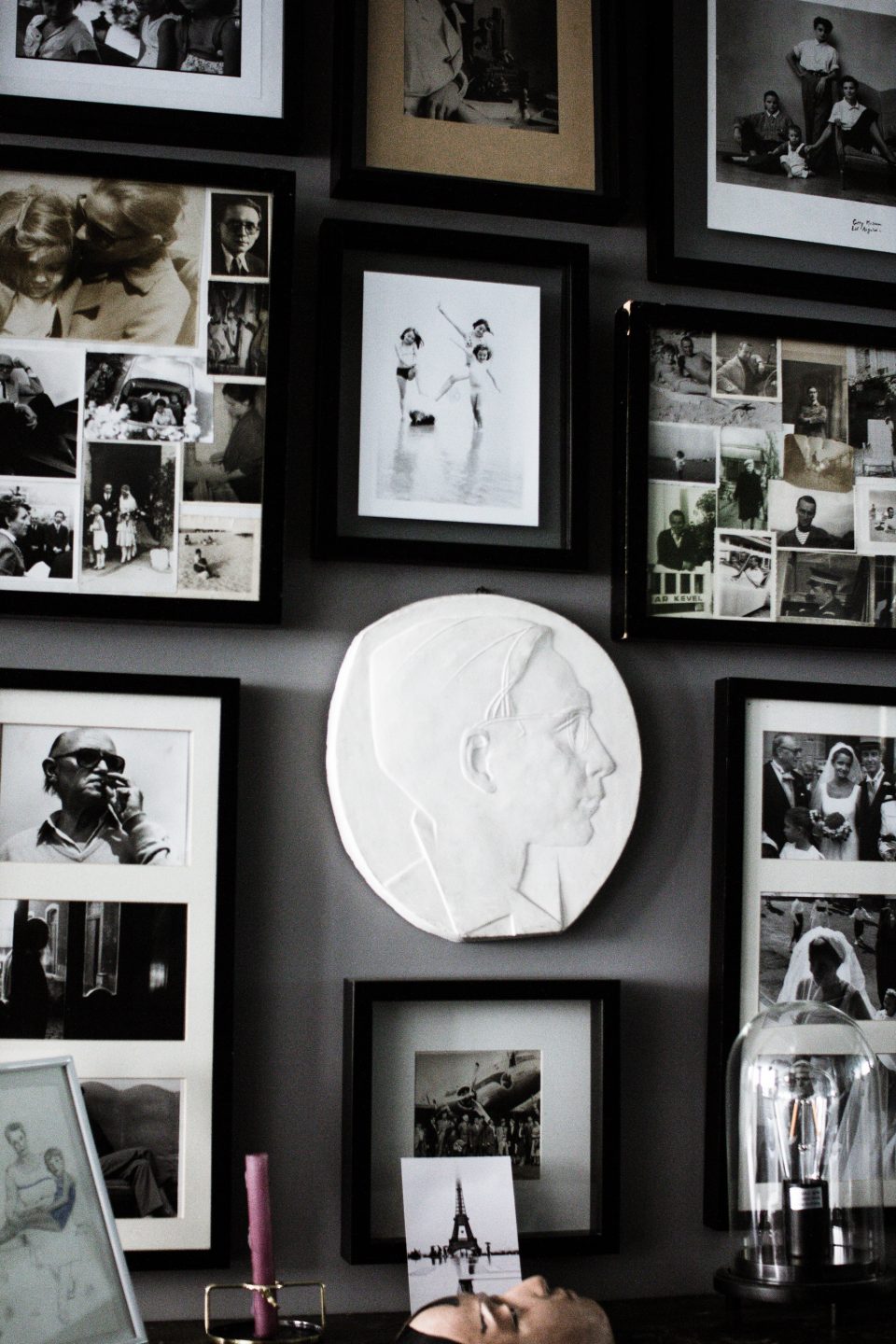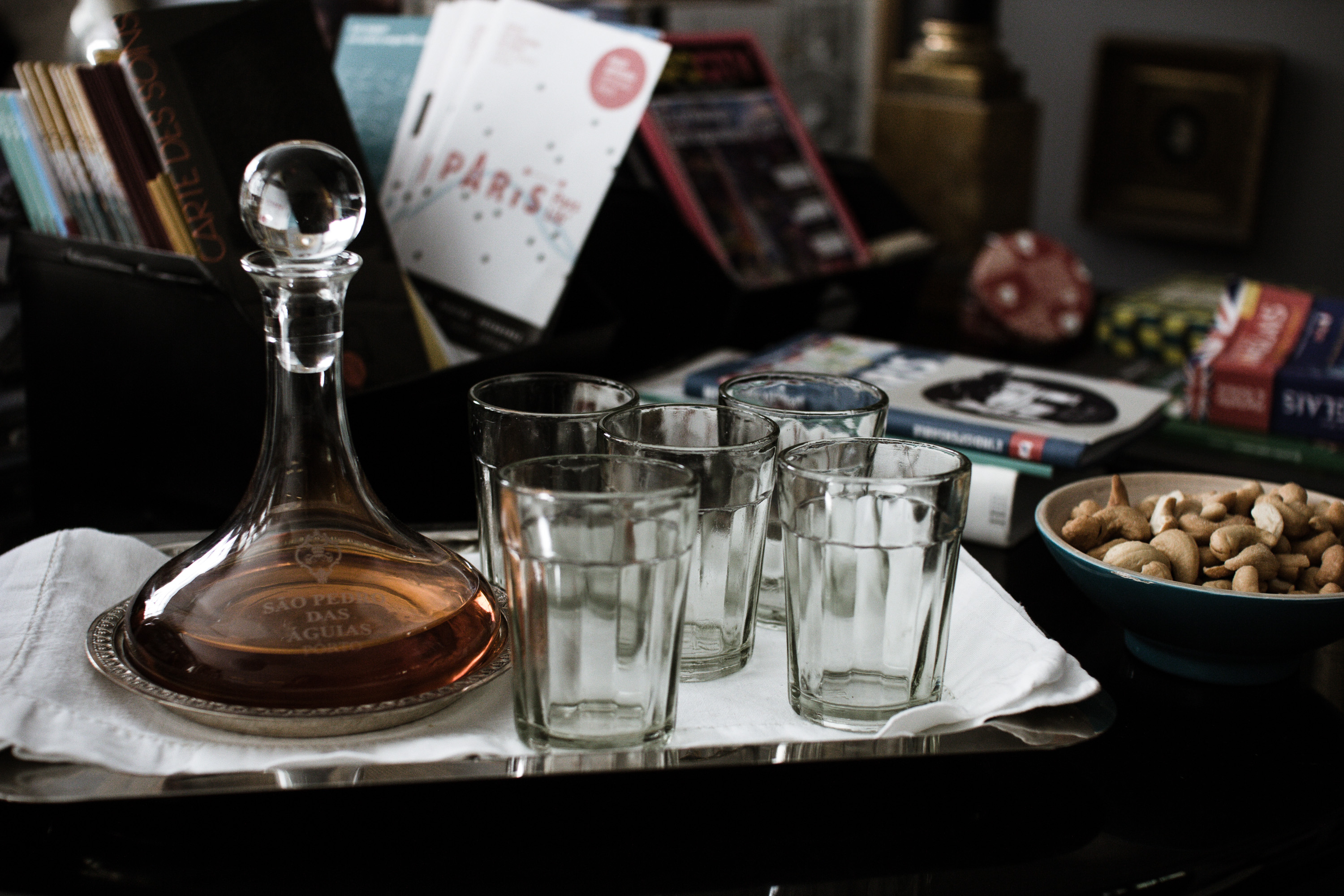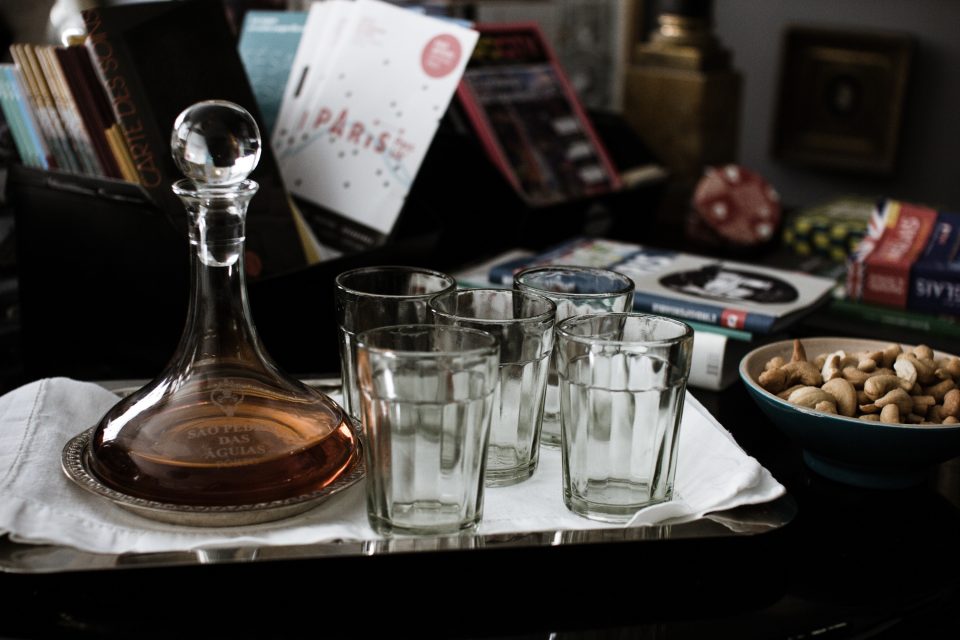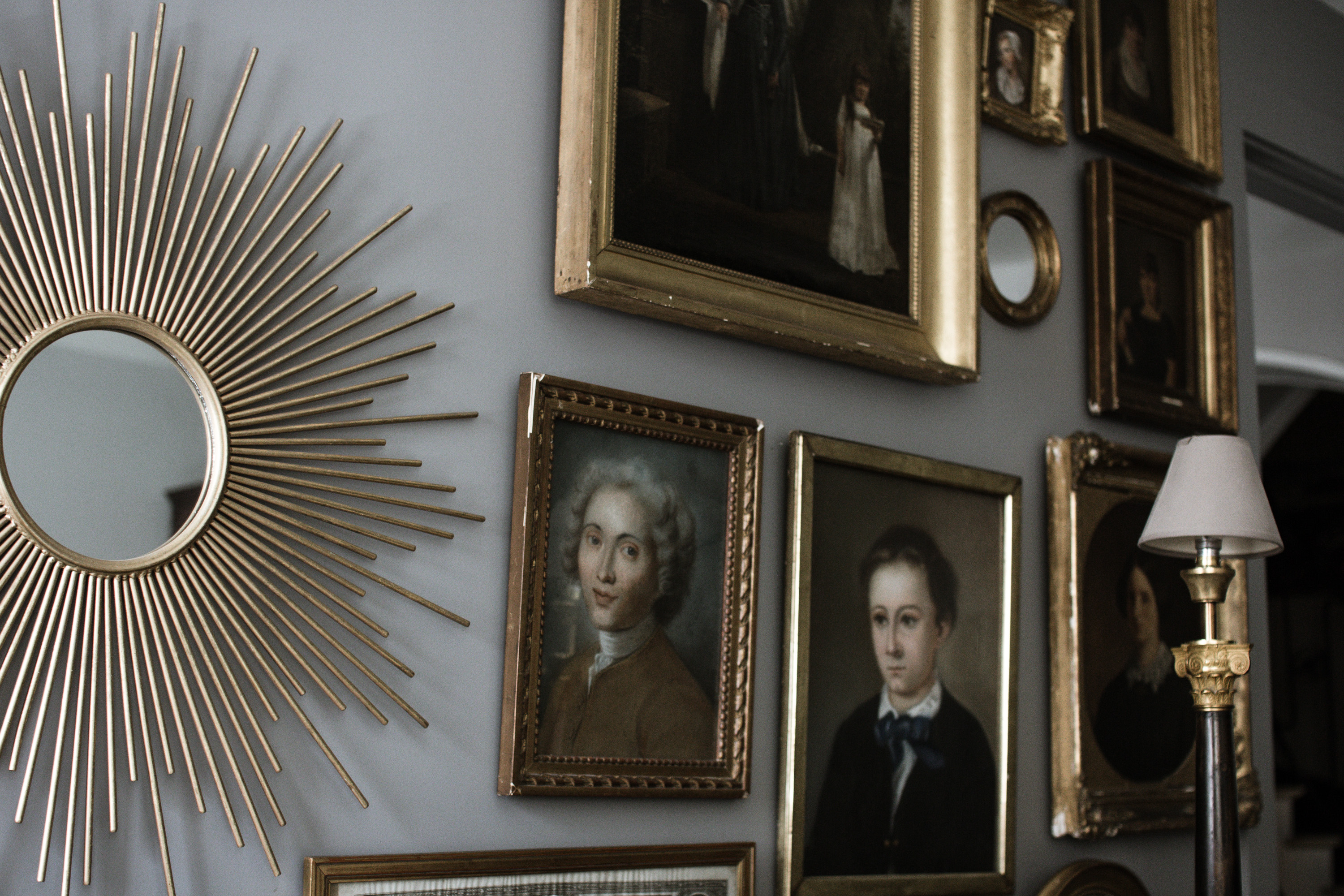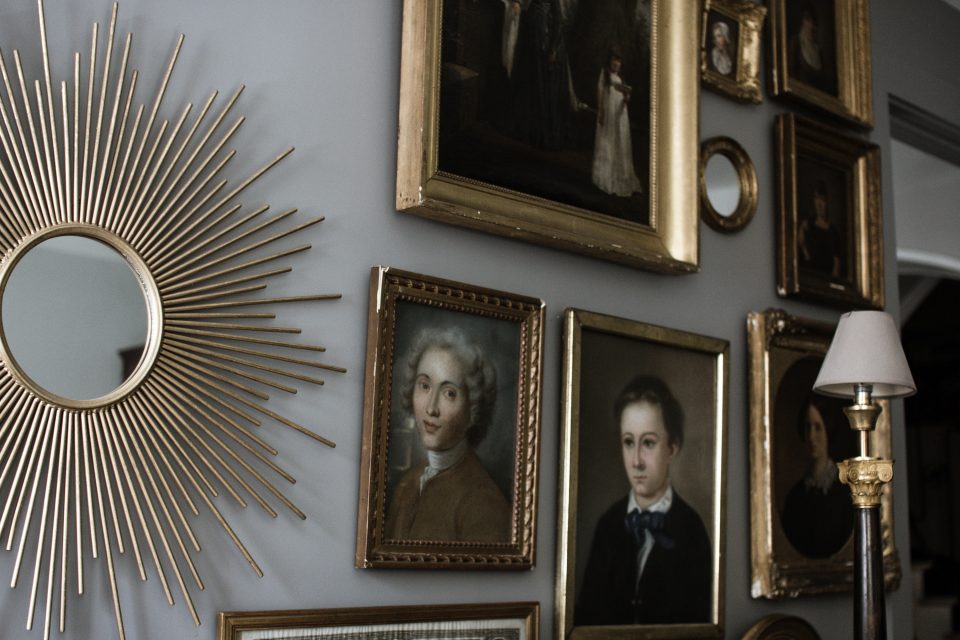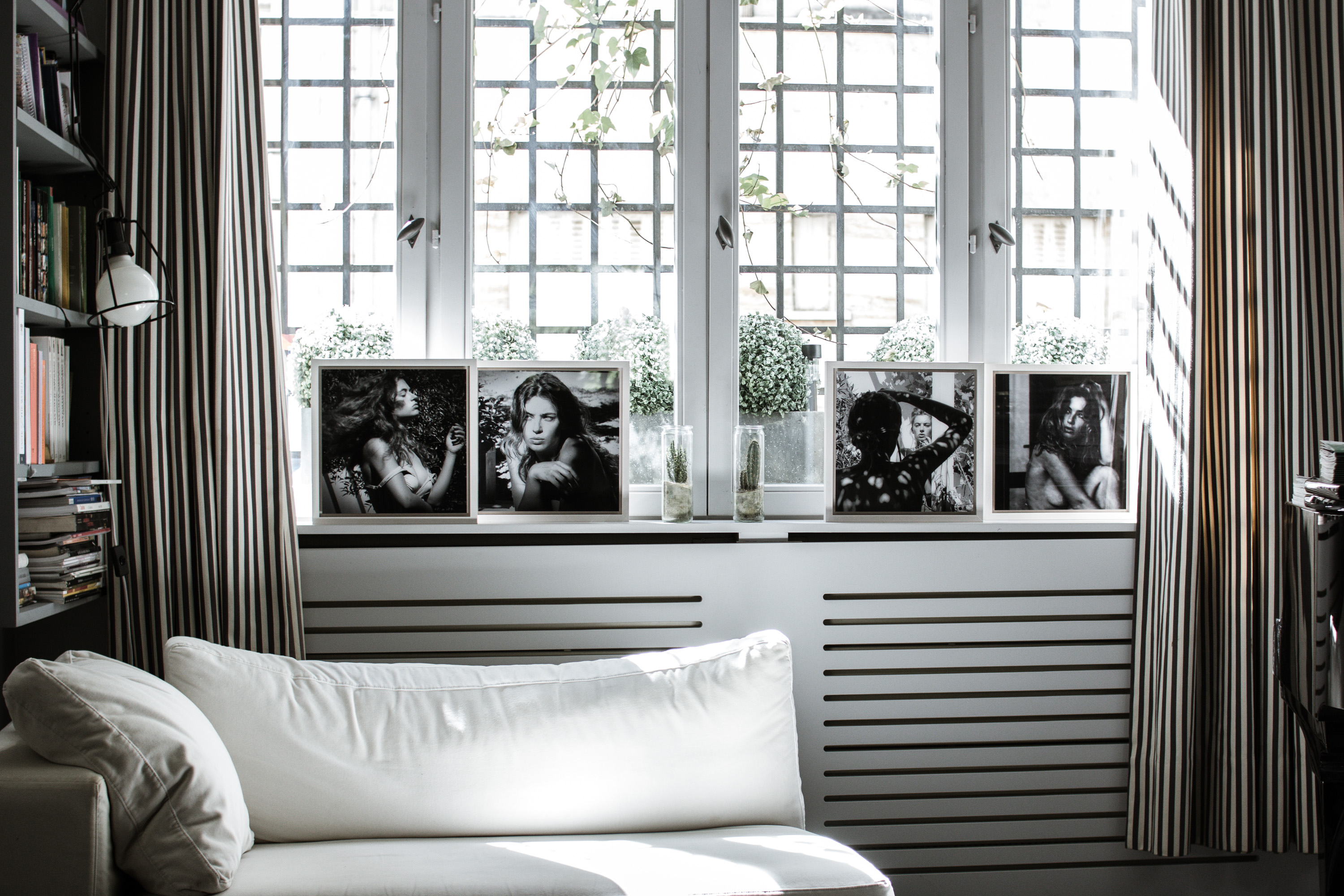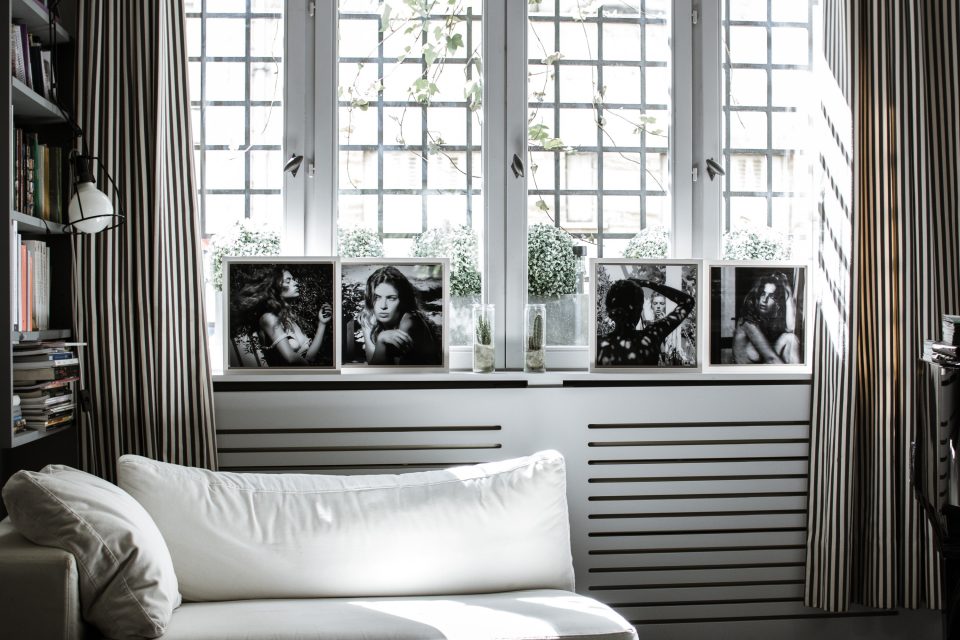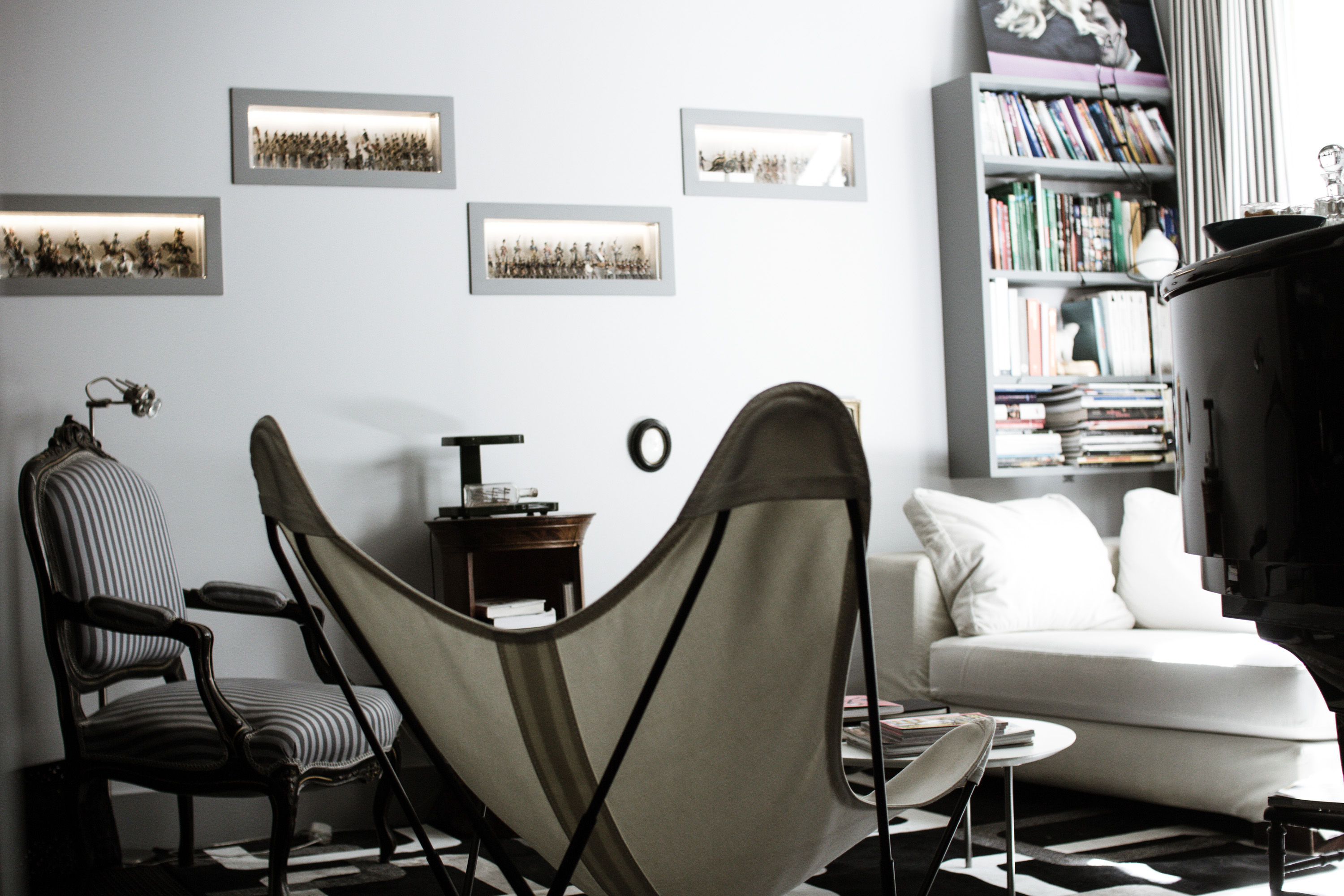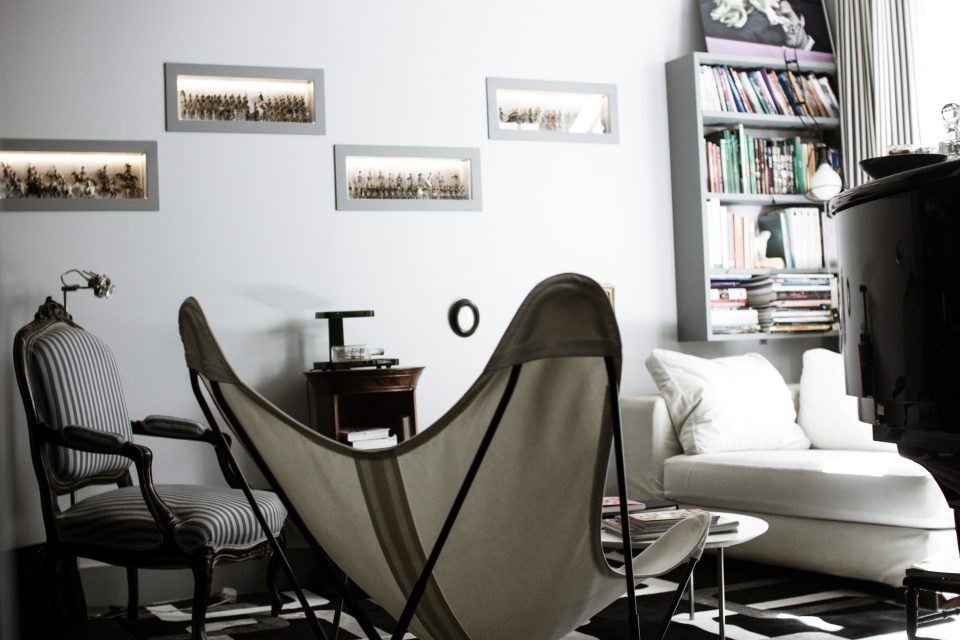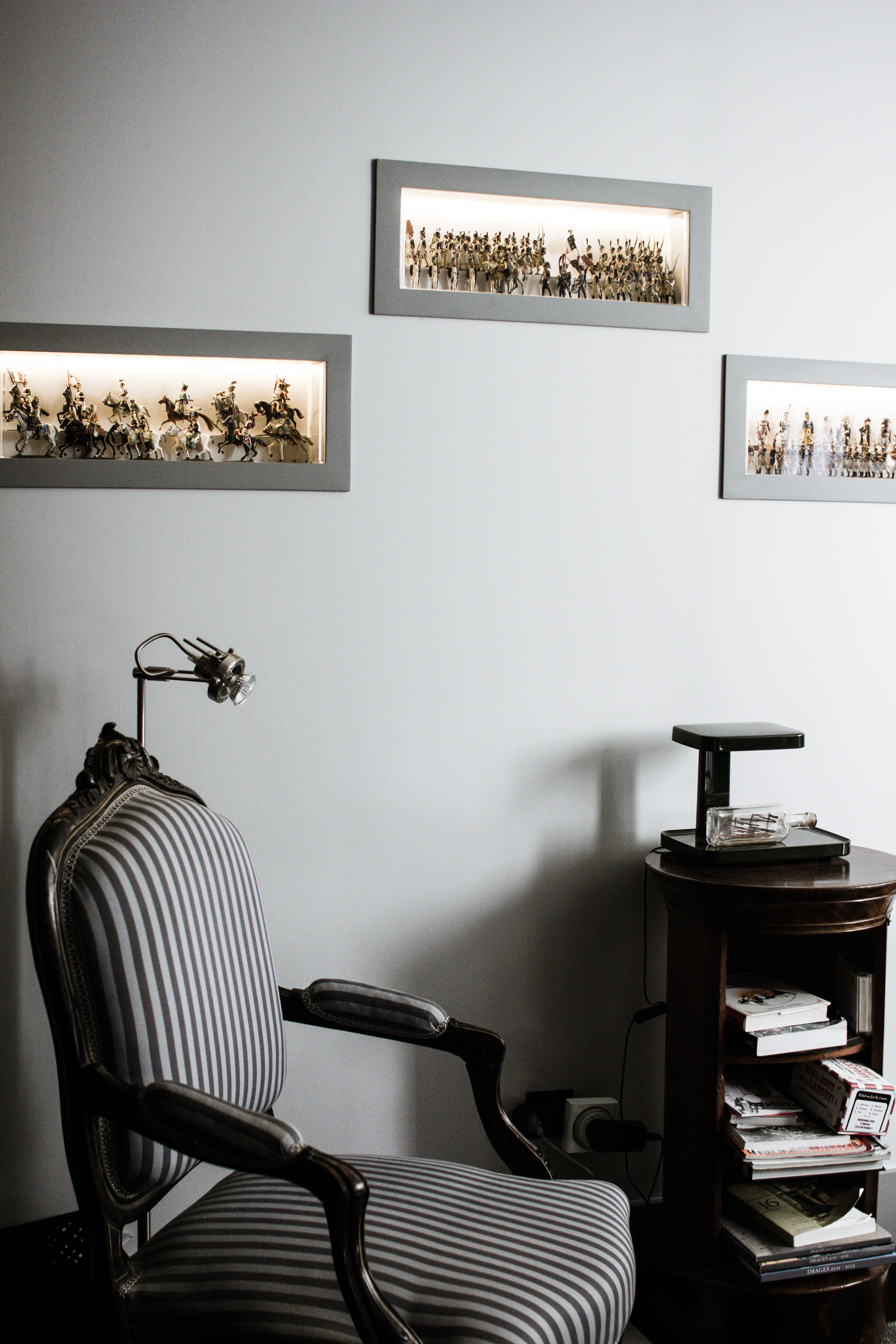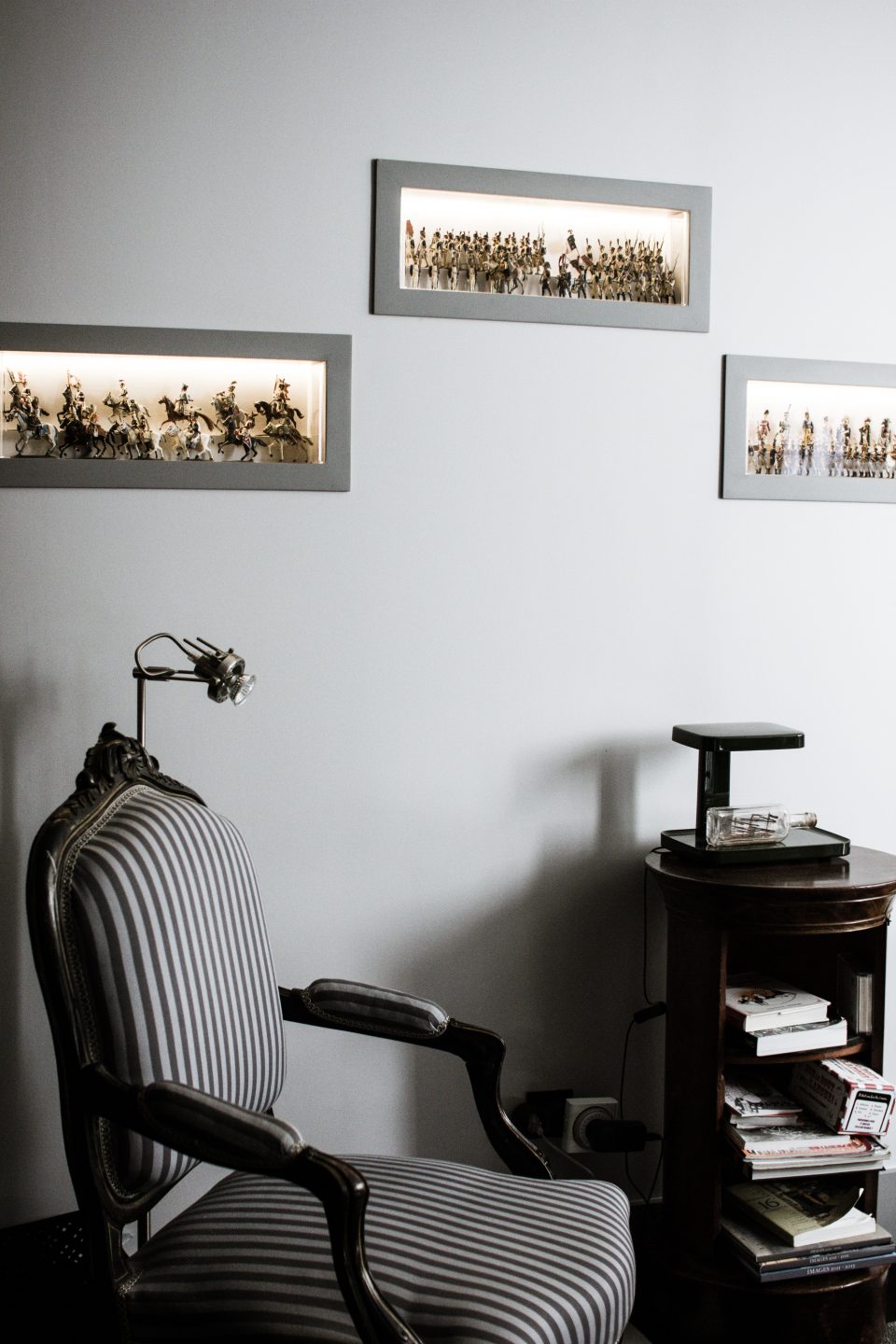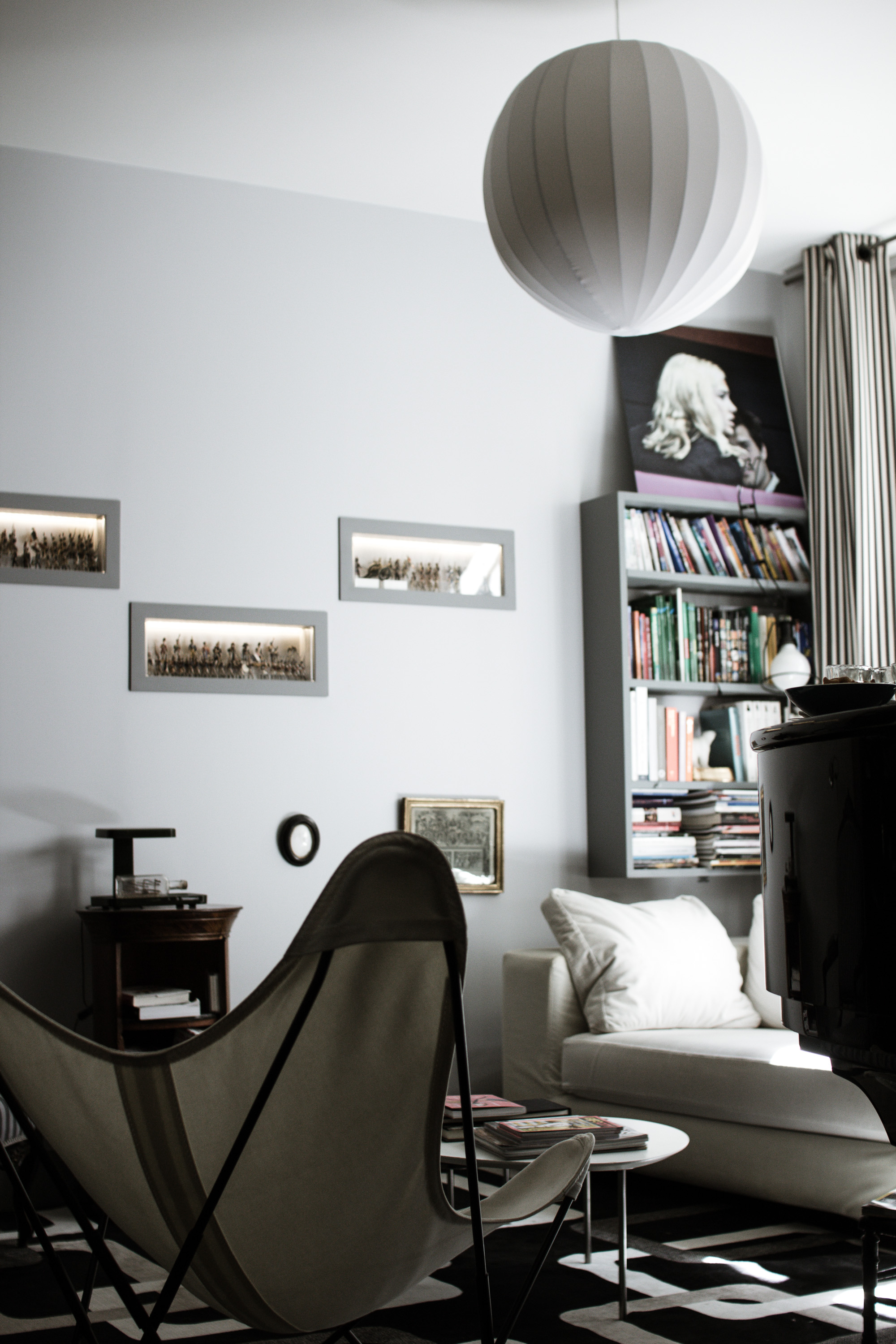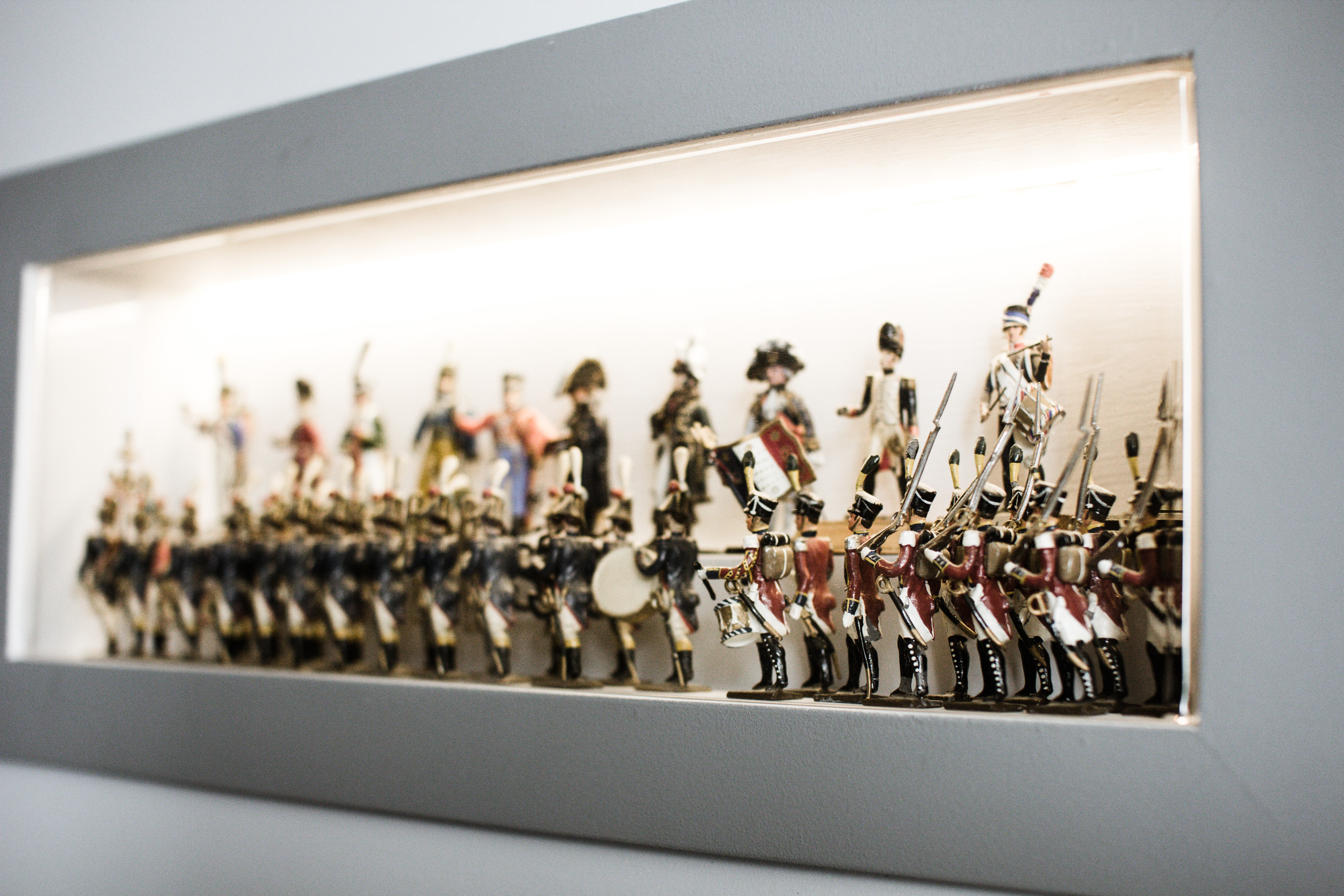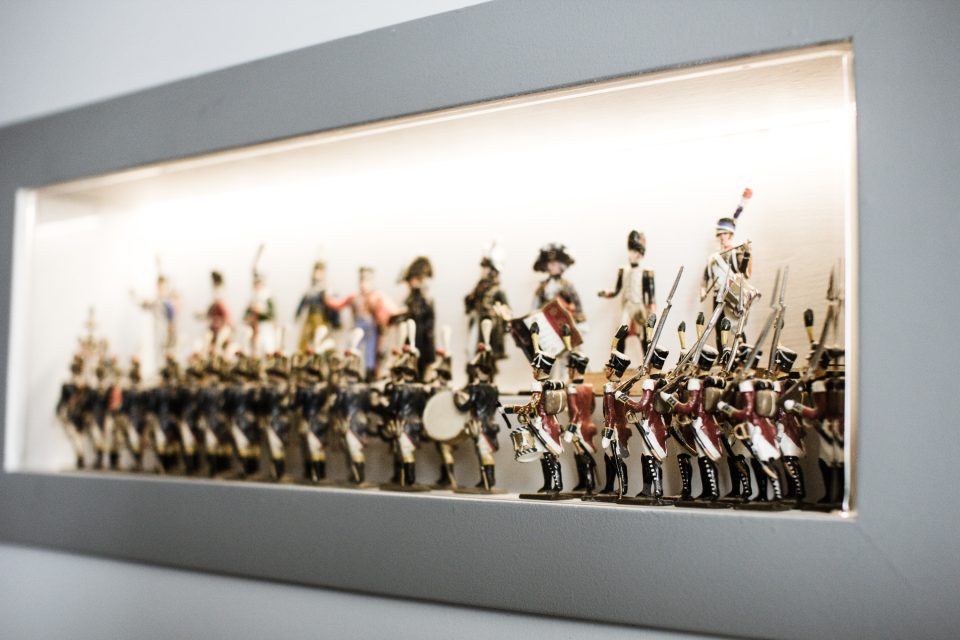 We booked the Chambre Deluxe Jardin which was a large room with direct access to the garden itself. Everything was so well presented, clean and tidy. The sweet pea flowers were a lovely touch, and we planned later to go to the restaurant with the elaborate name "Le Berger et les Poissons qui Jouoïent de la Flûte" which is (or rather, was at the time) co-owned by François-Christophe and located in an old building designed by the famous French architect, Hector Guimard (most notably famous for the Art Nouveau metro stations, as well as the Castel Béranger, less than 100m away from the restaurant itself).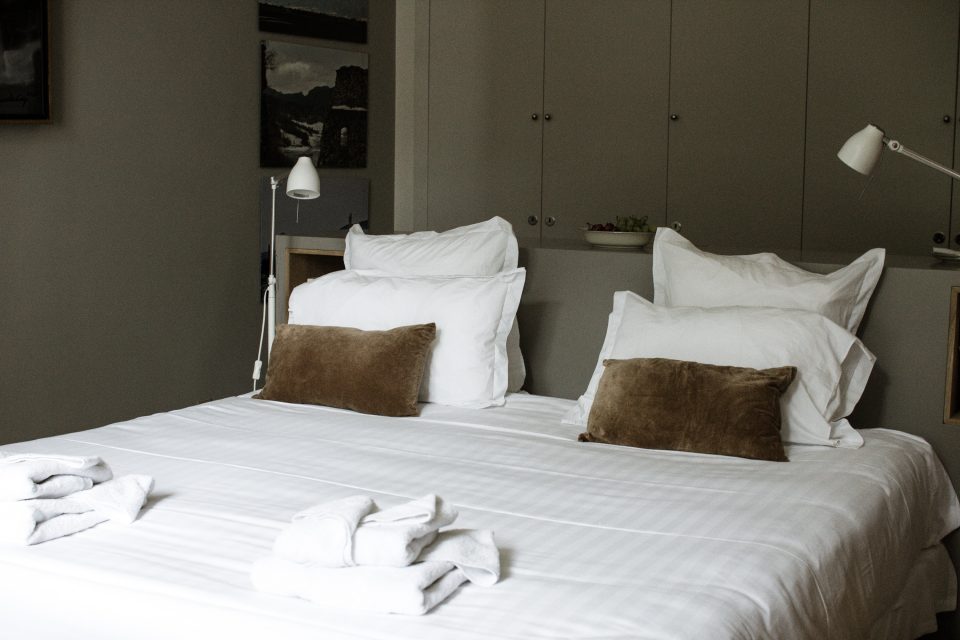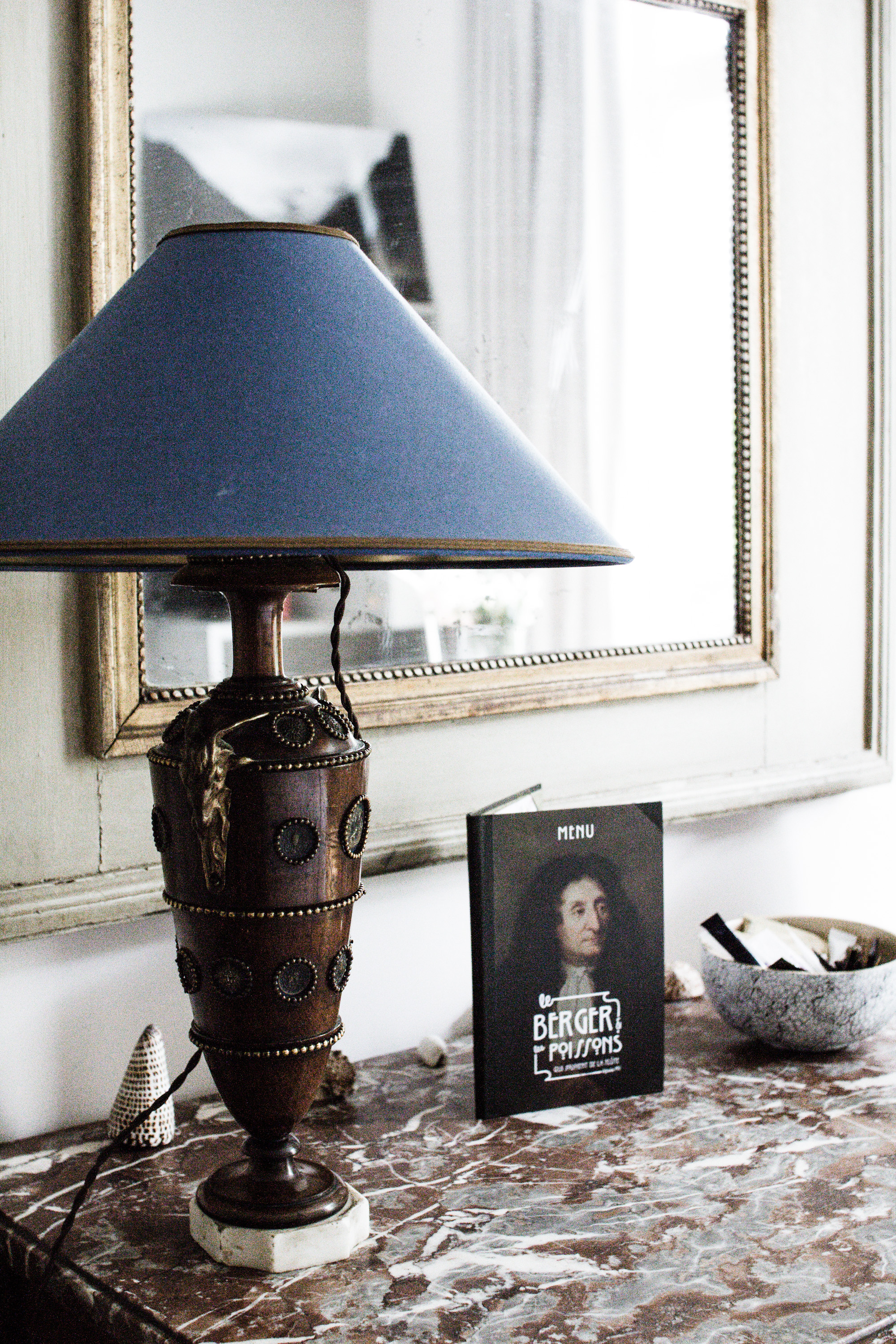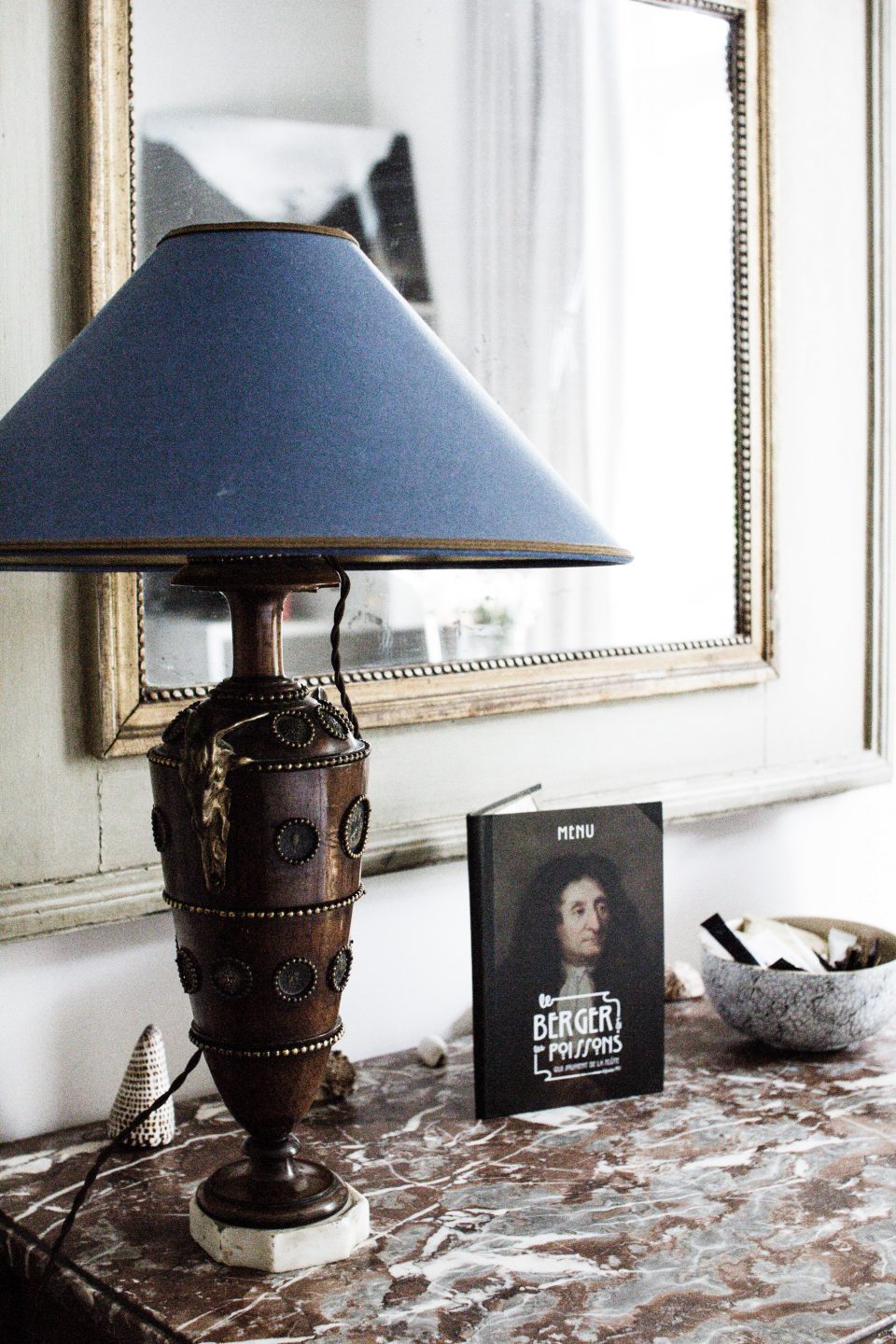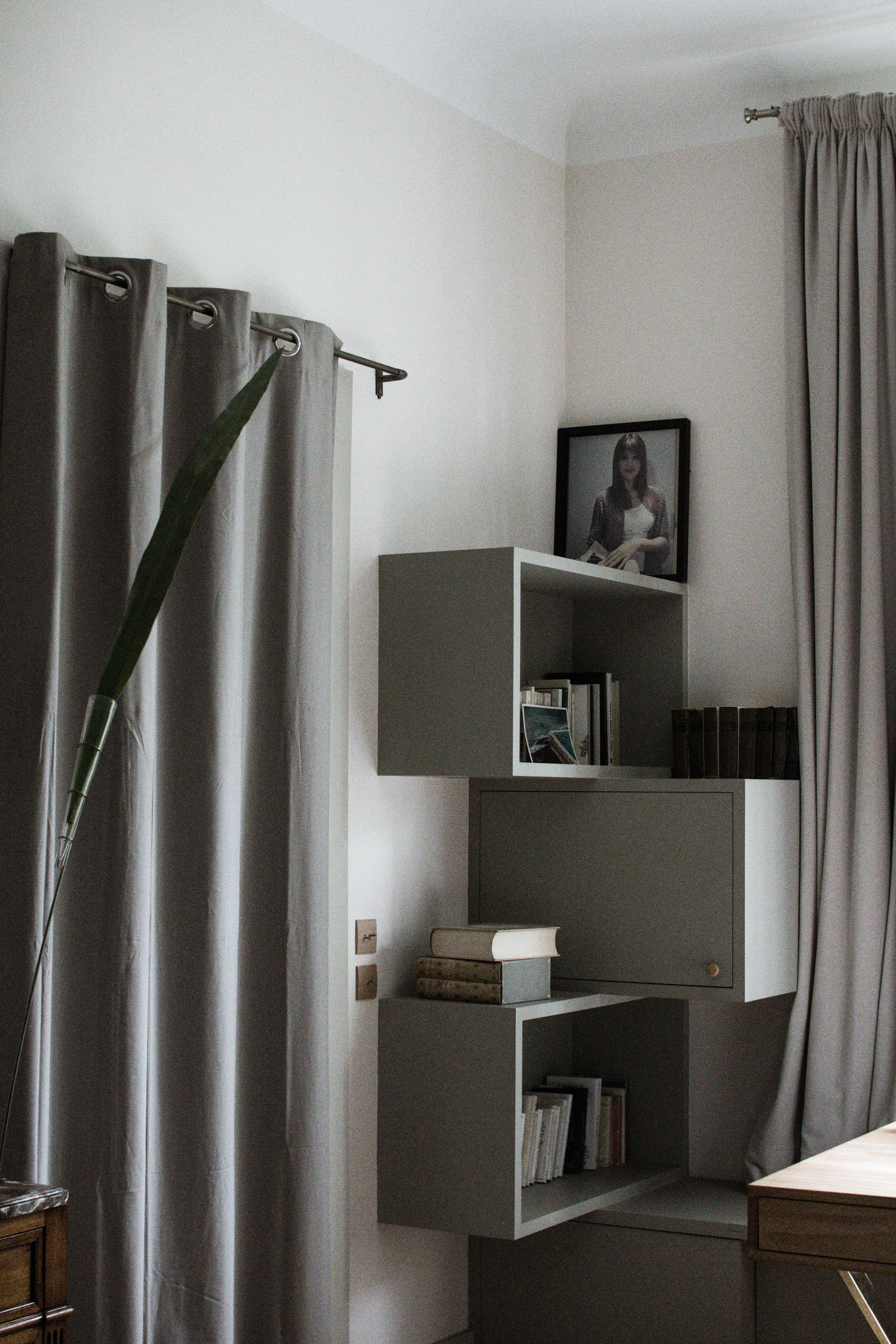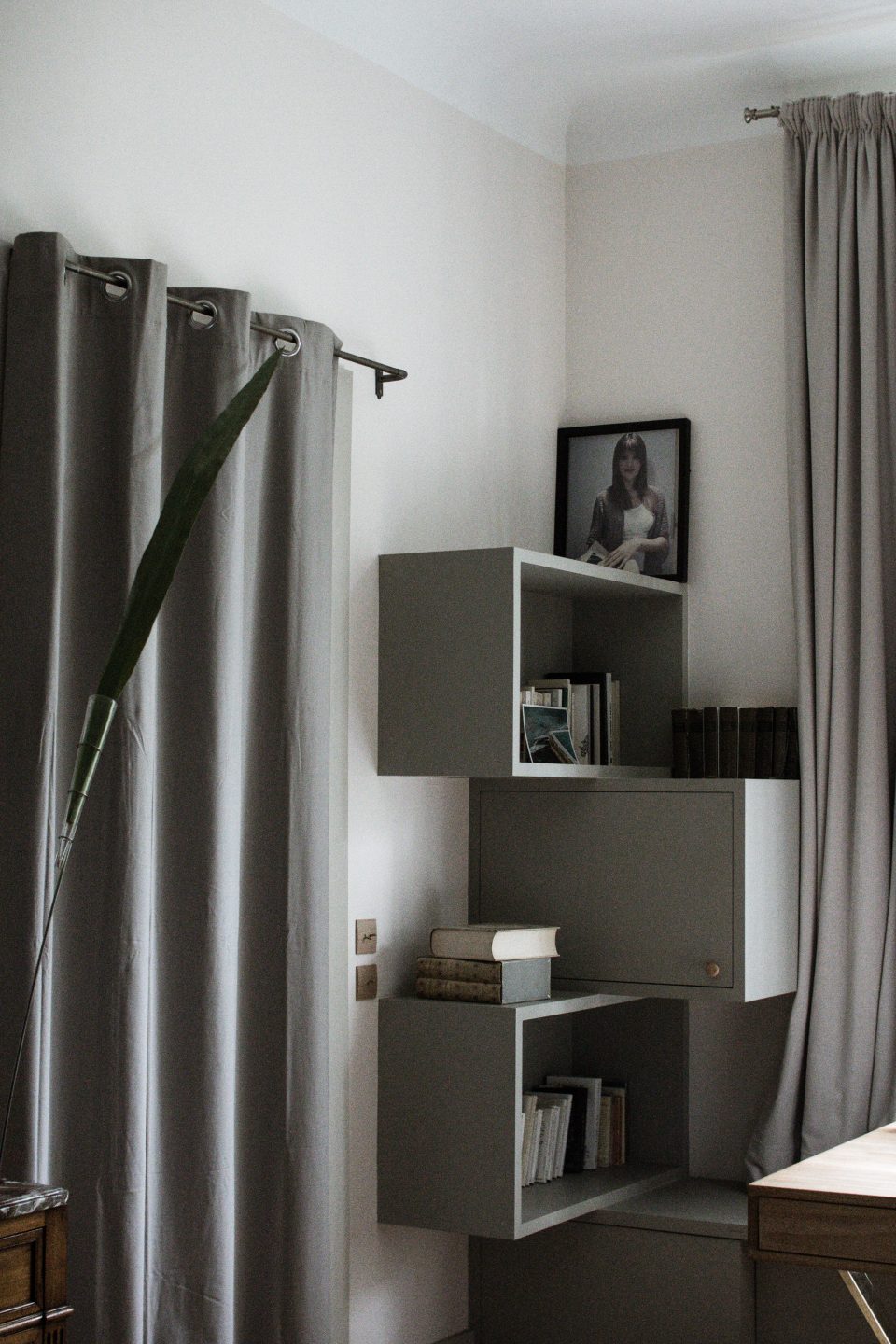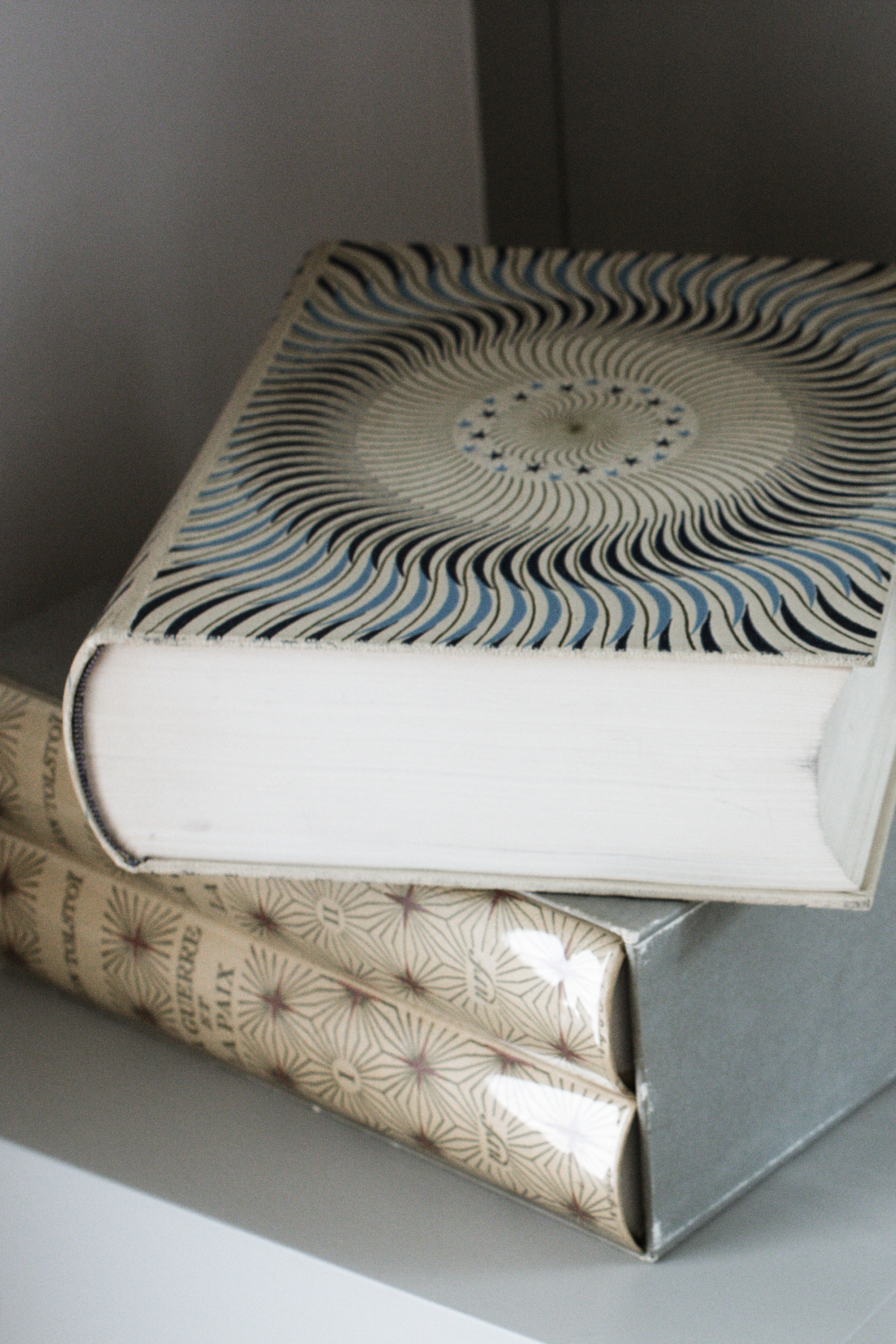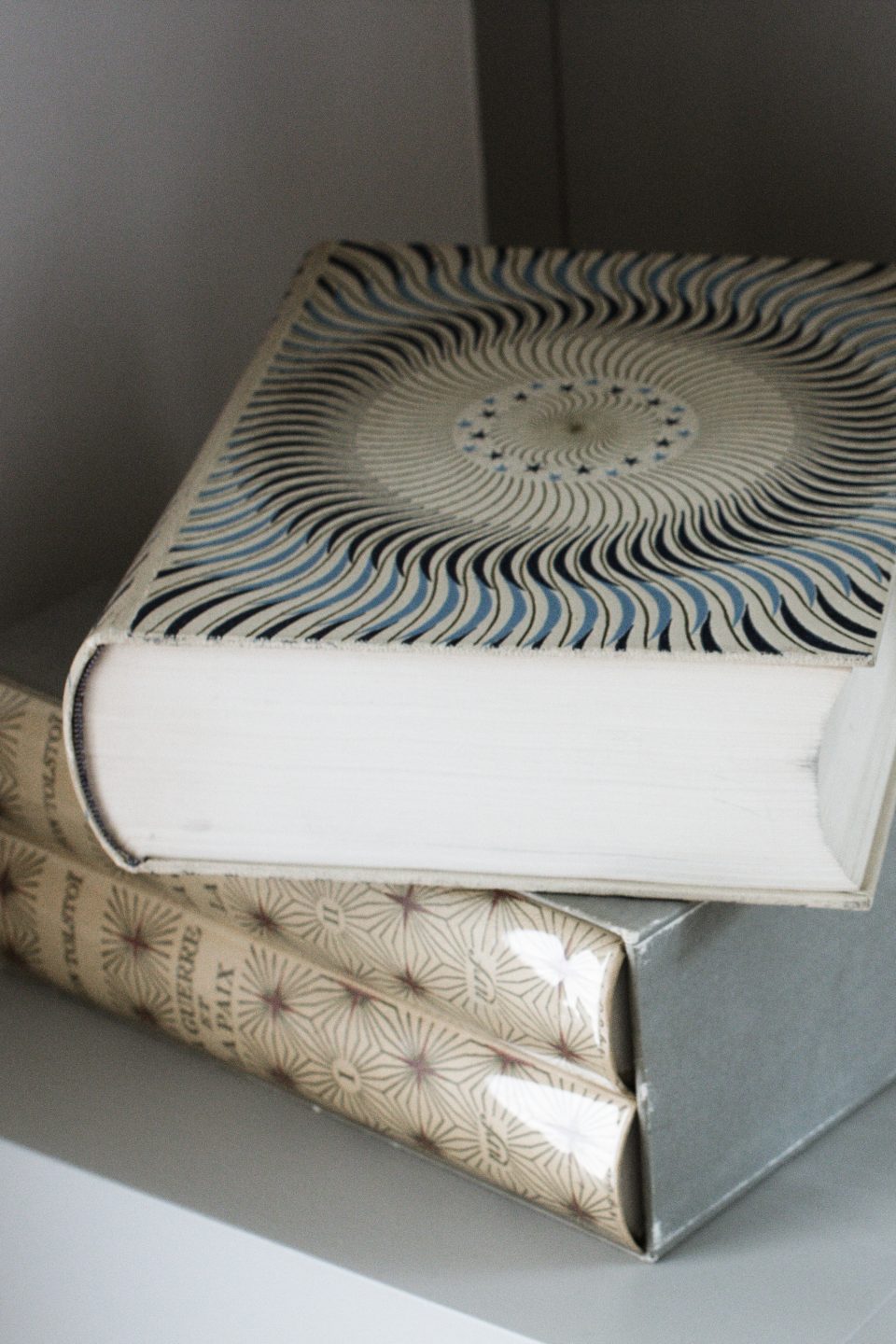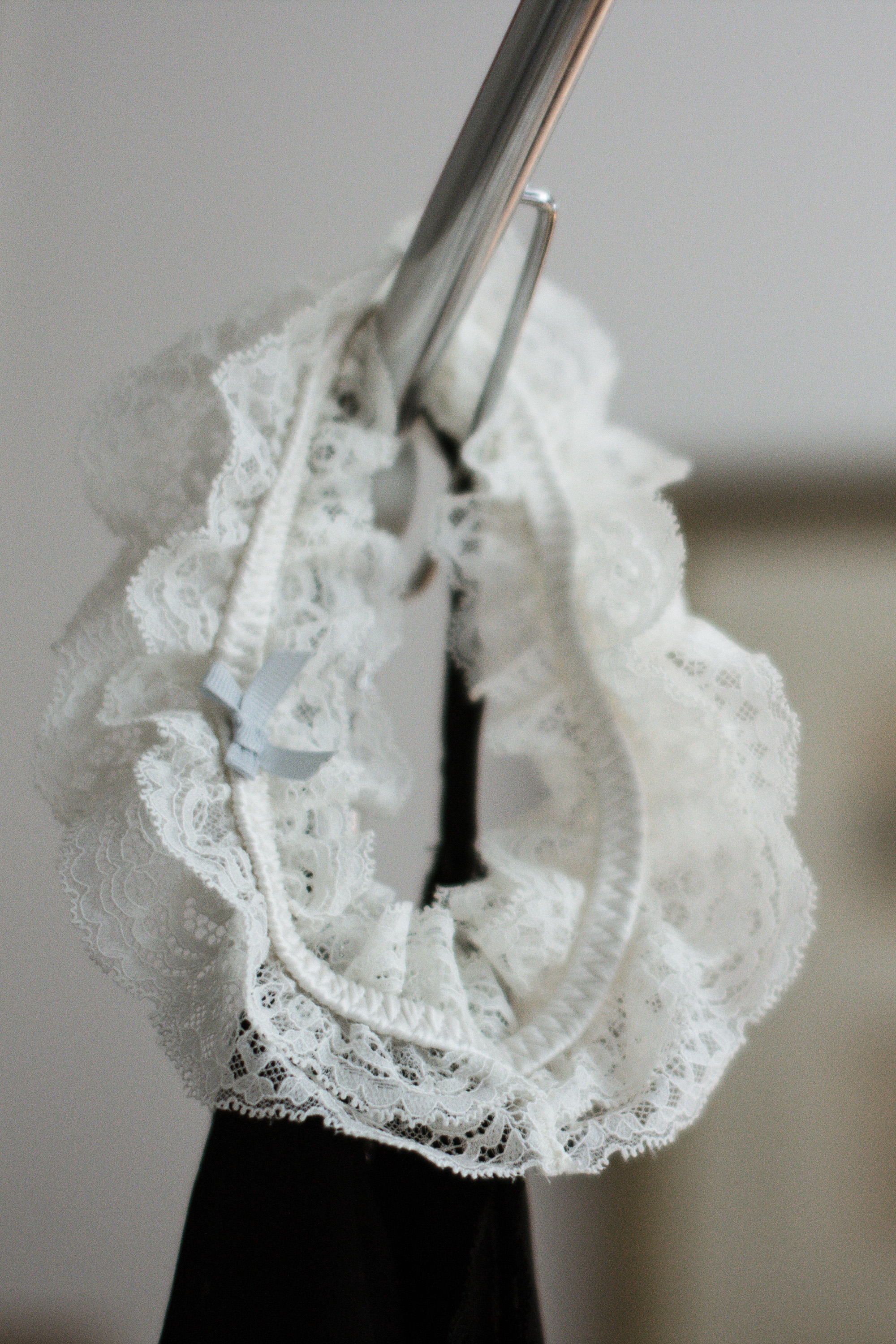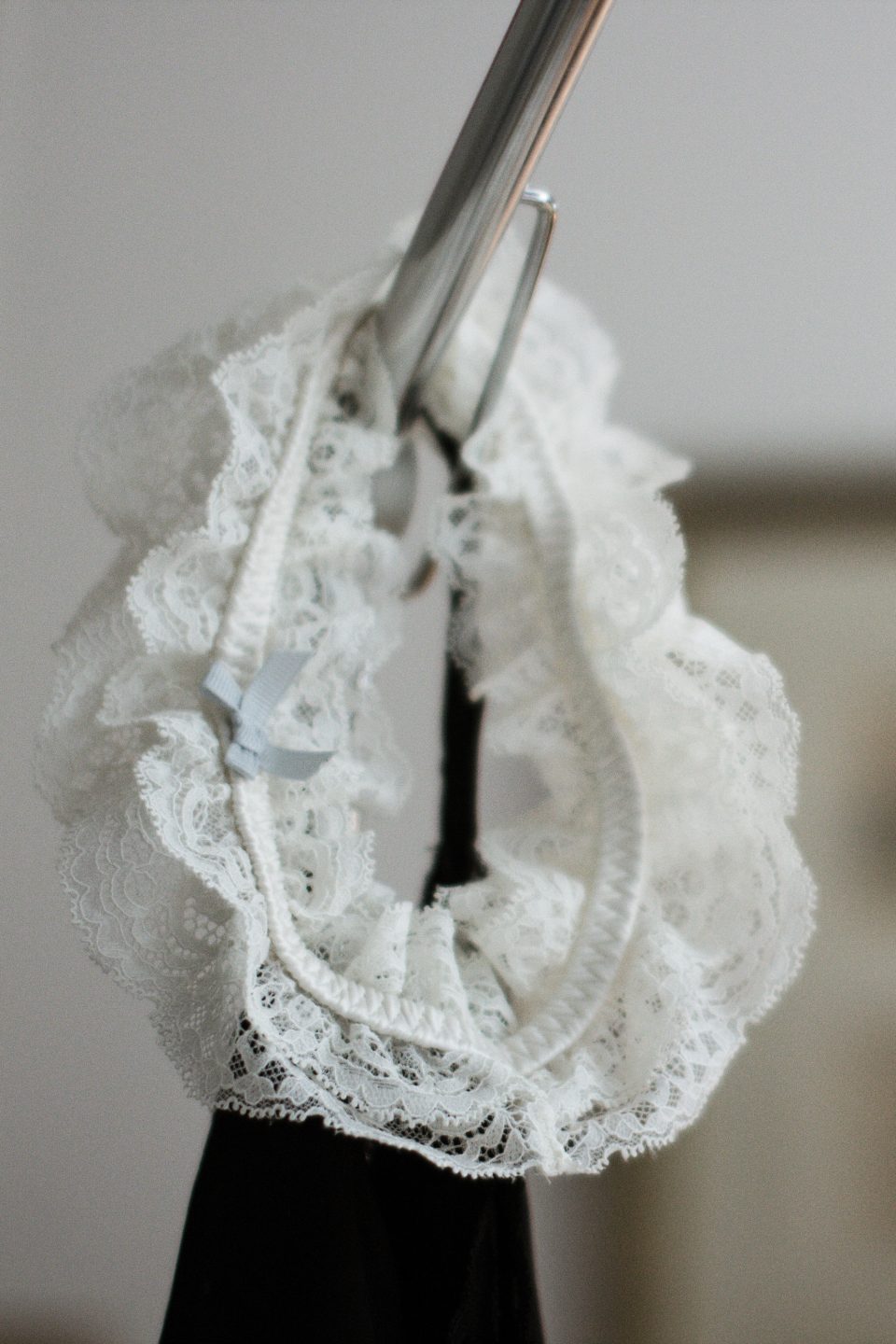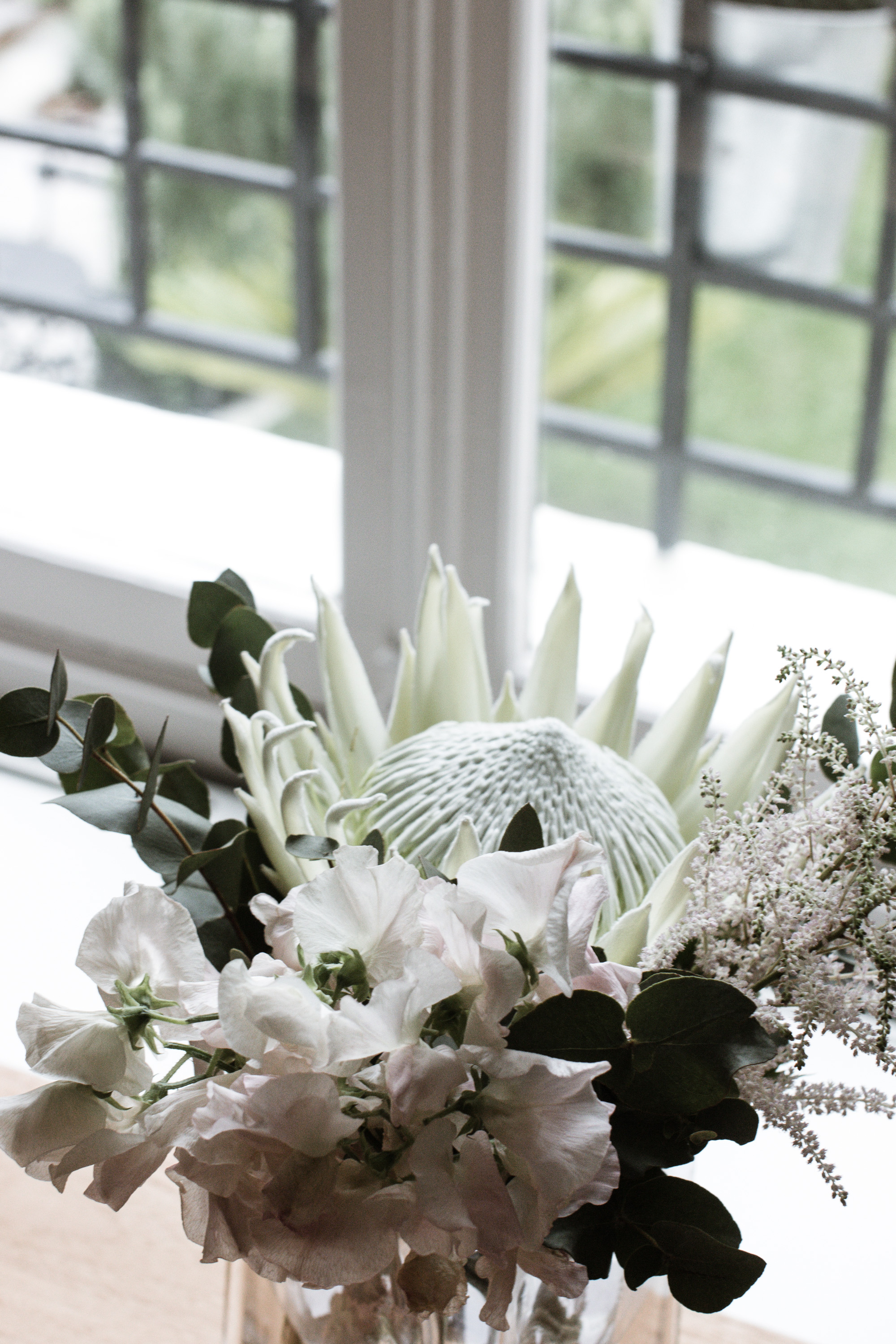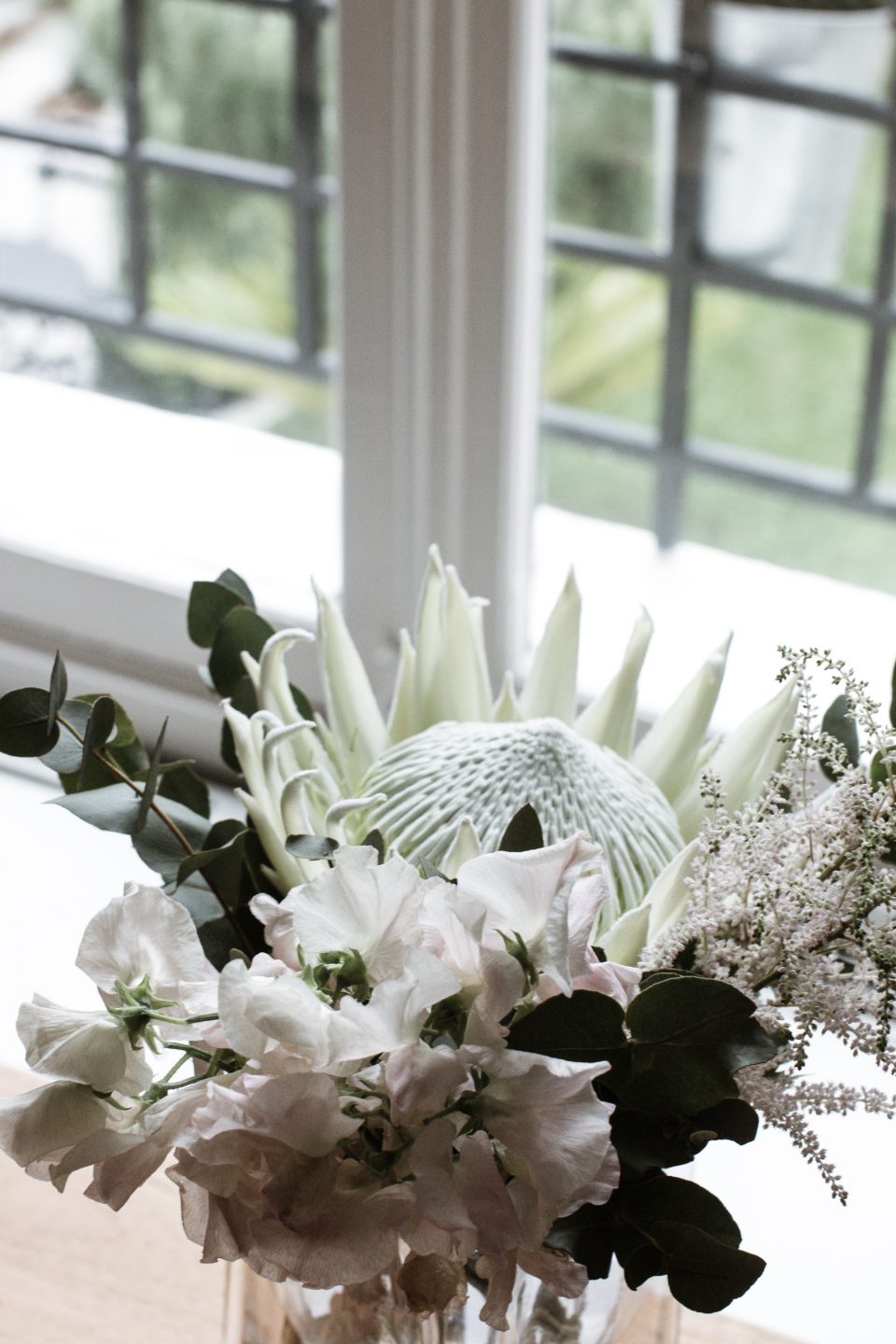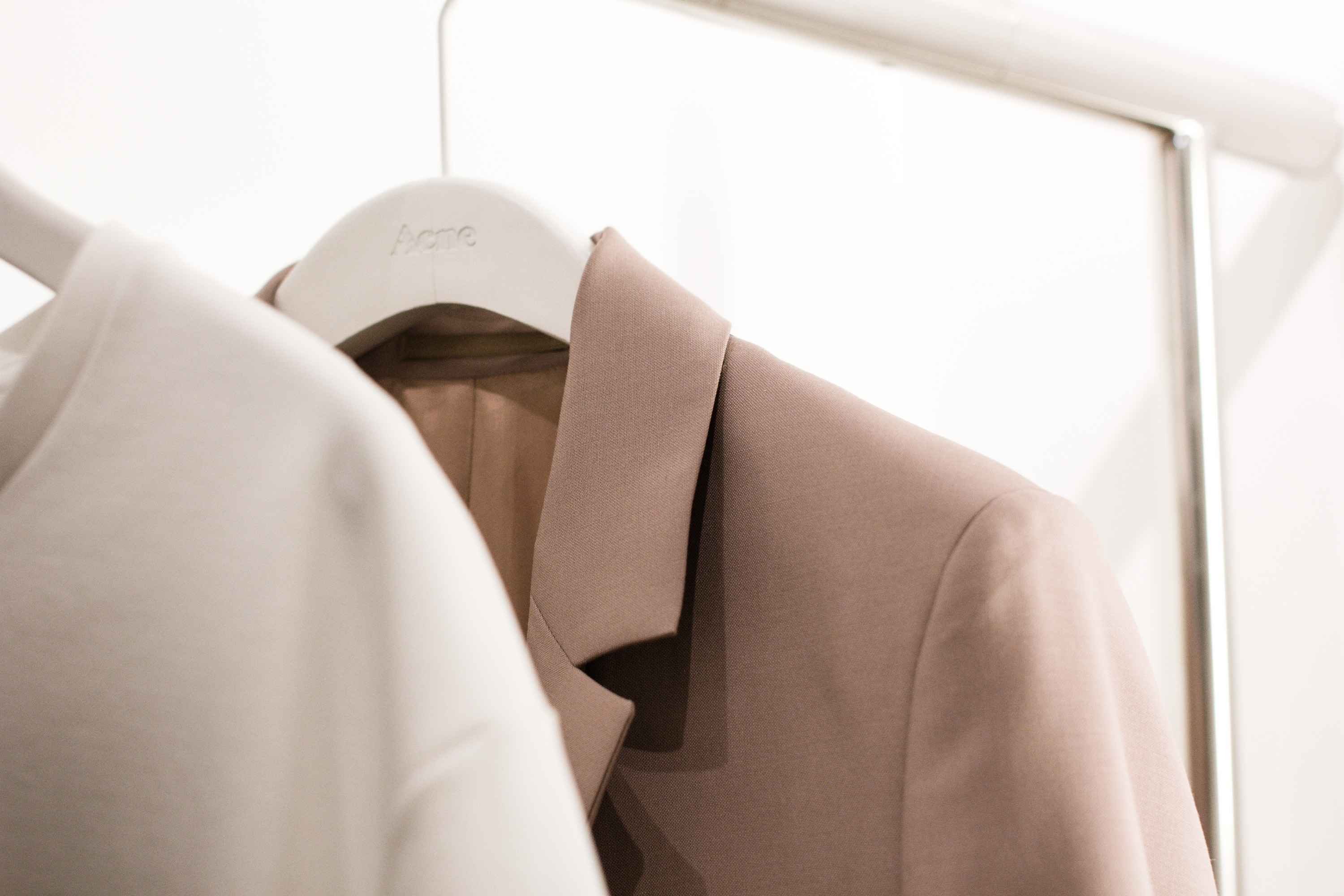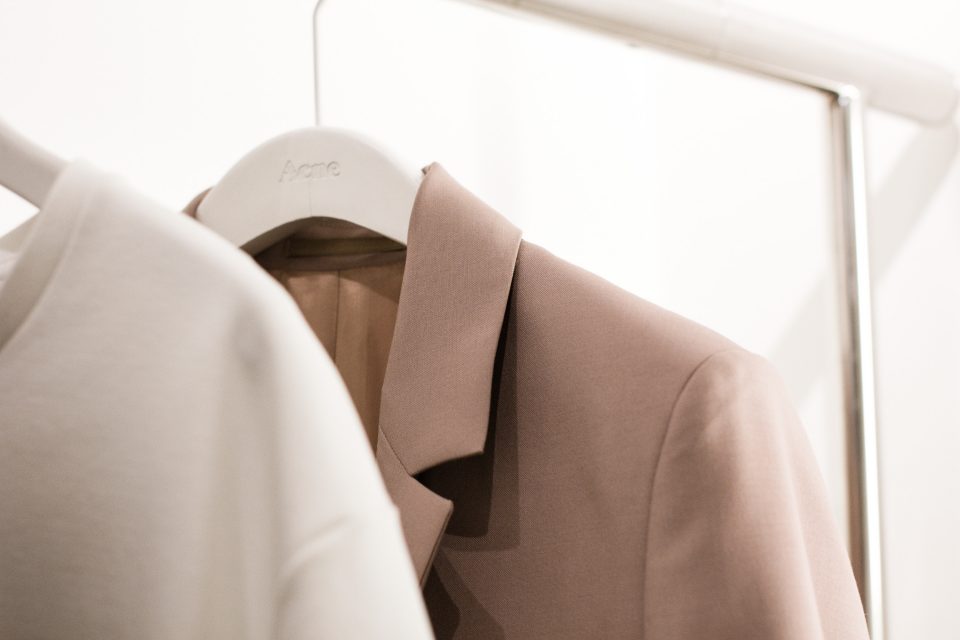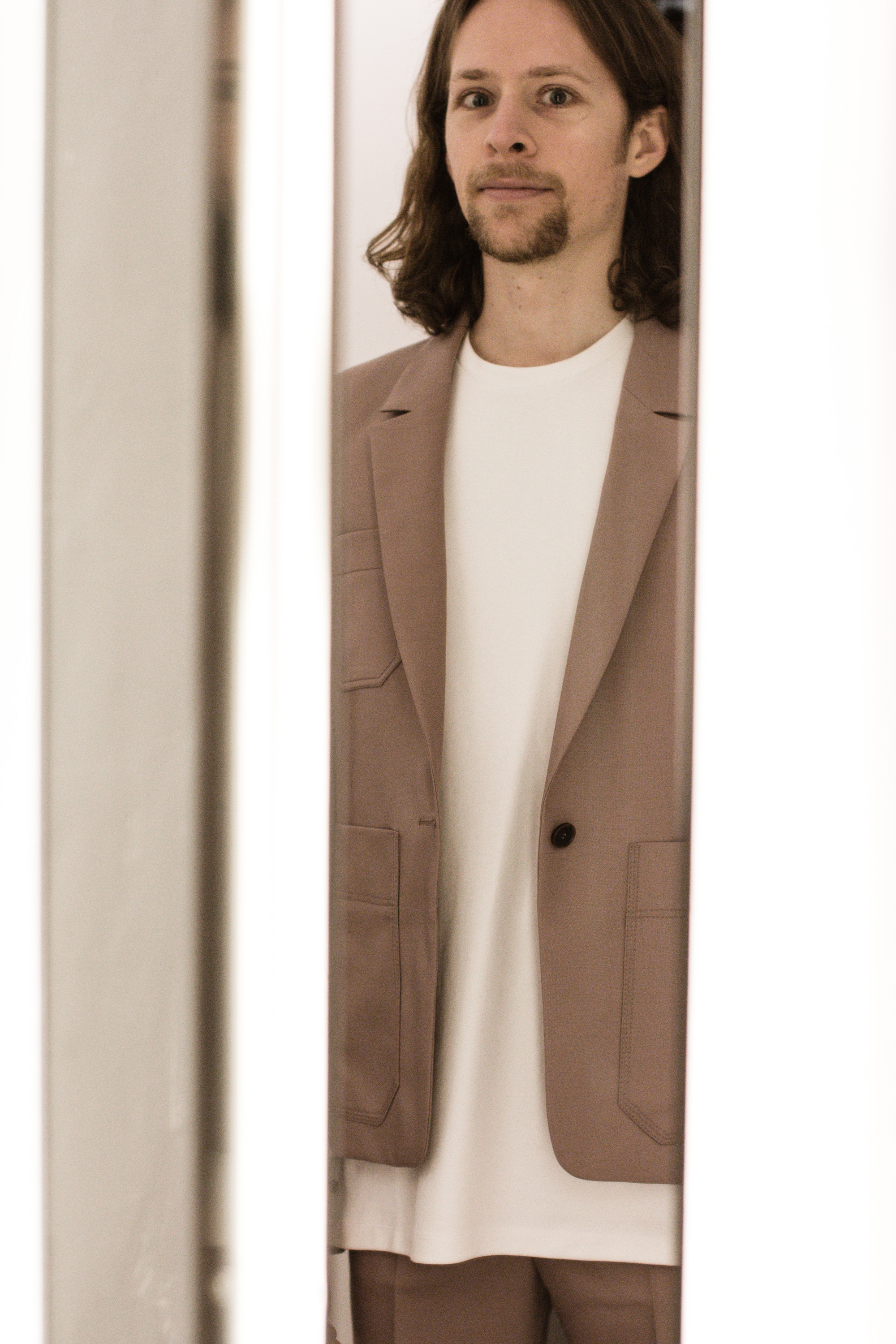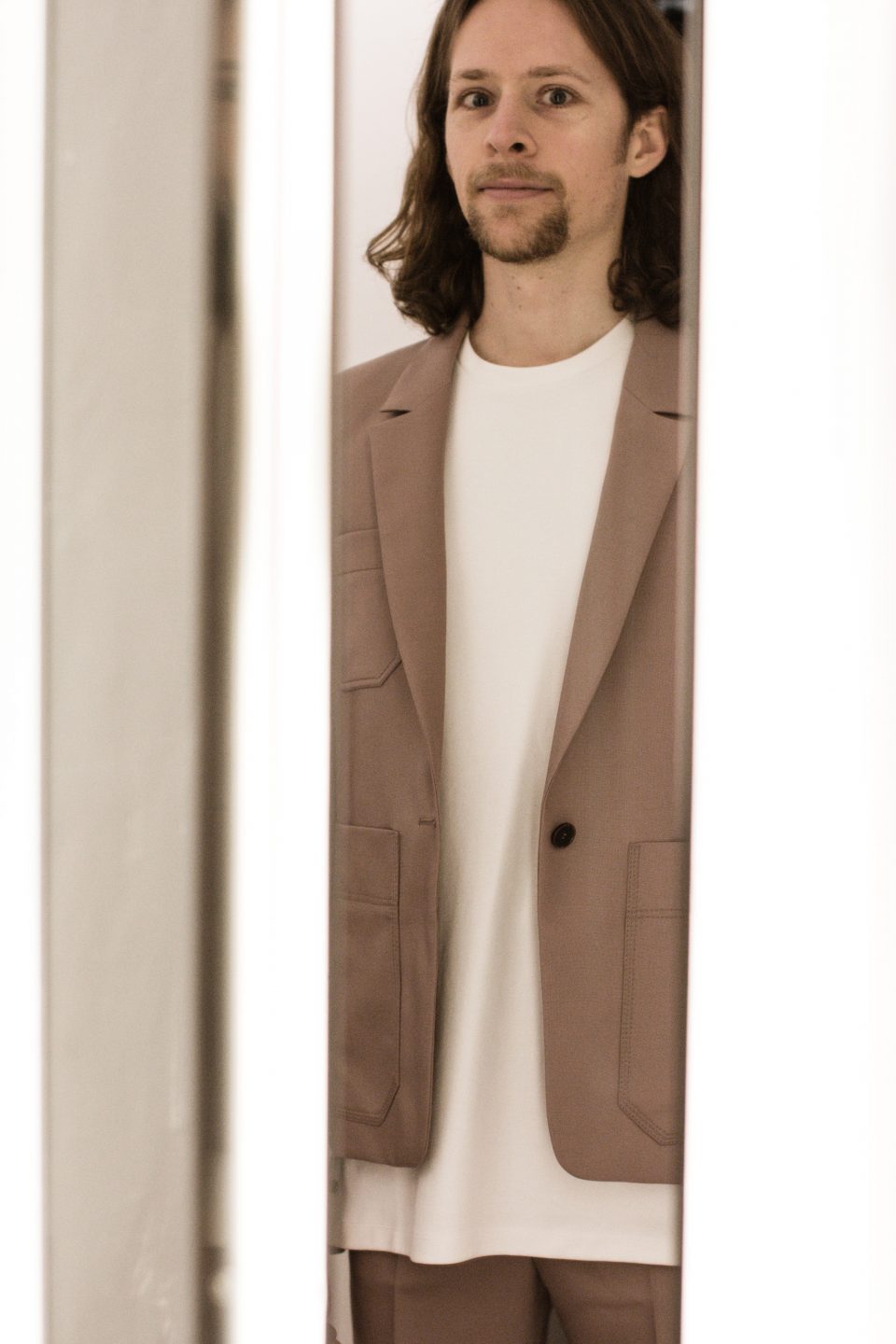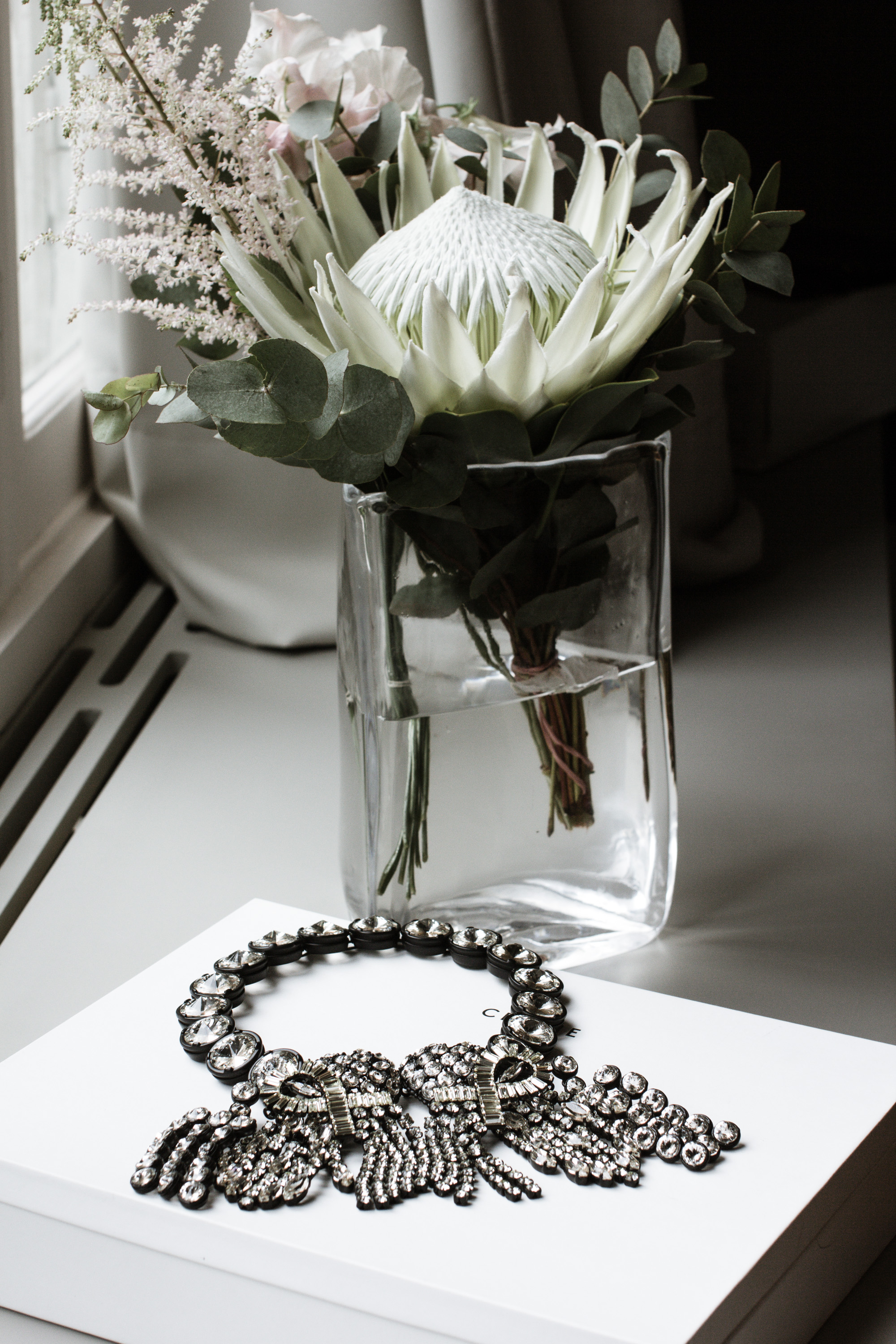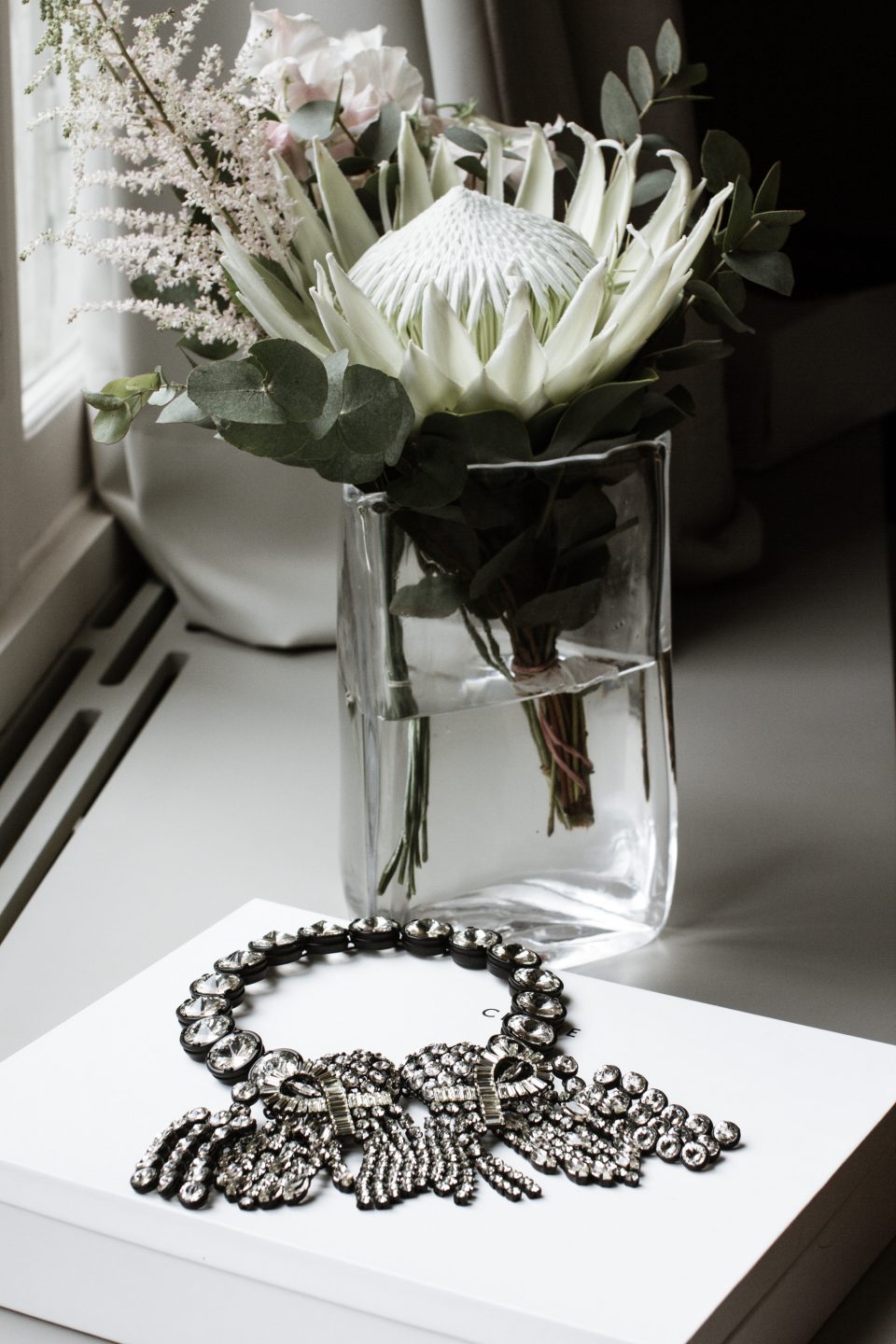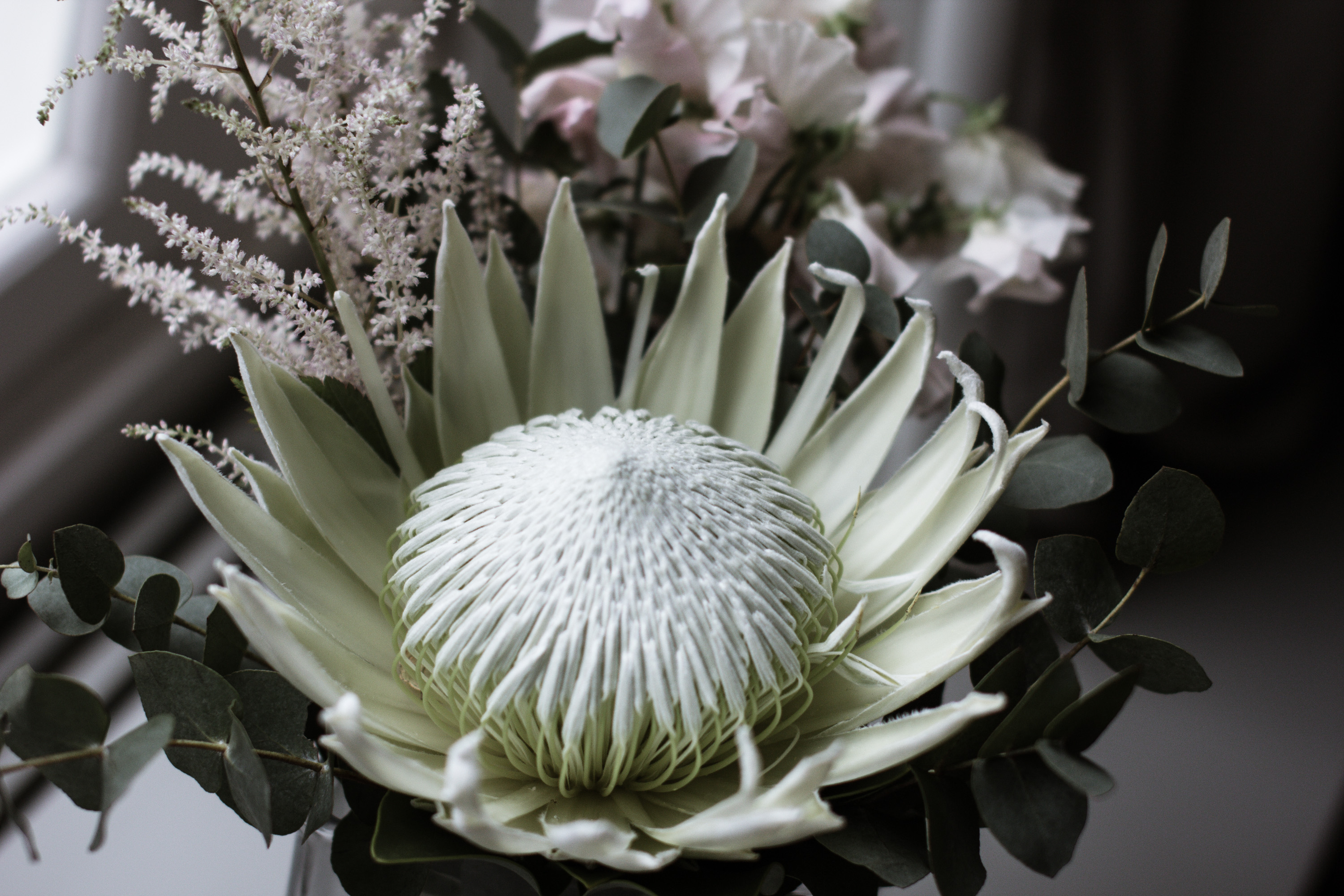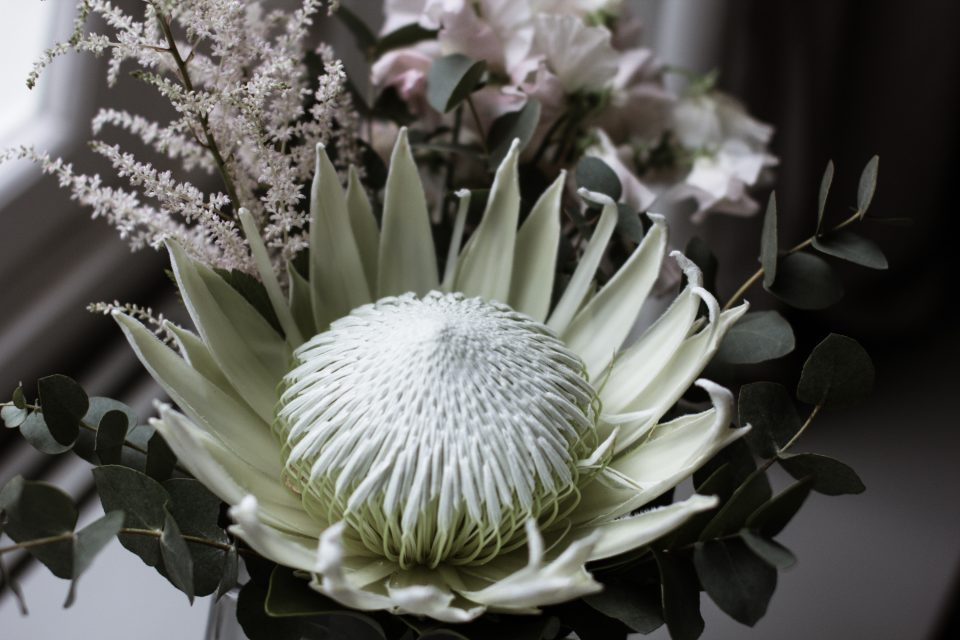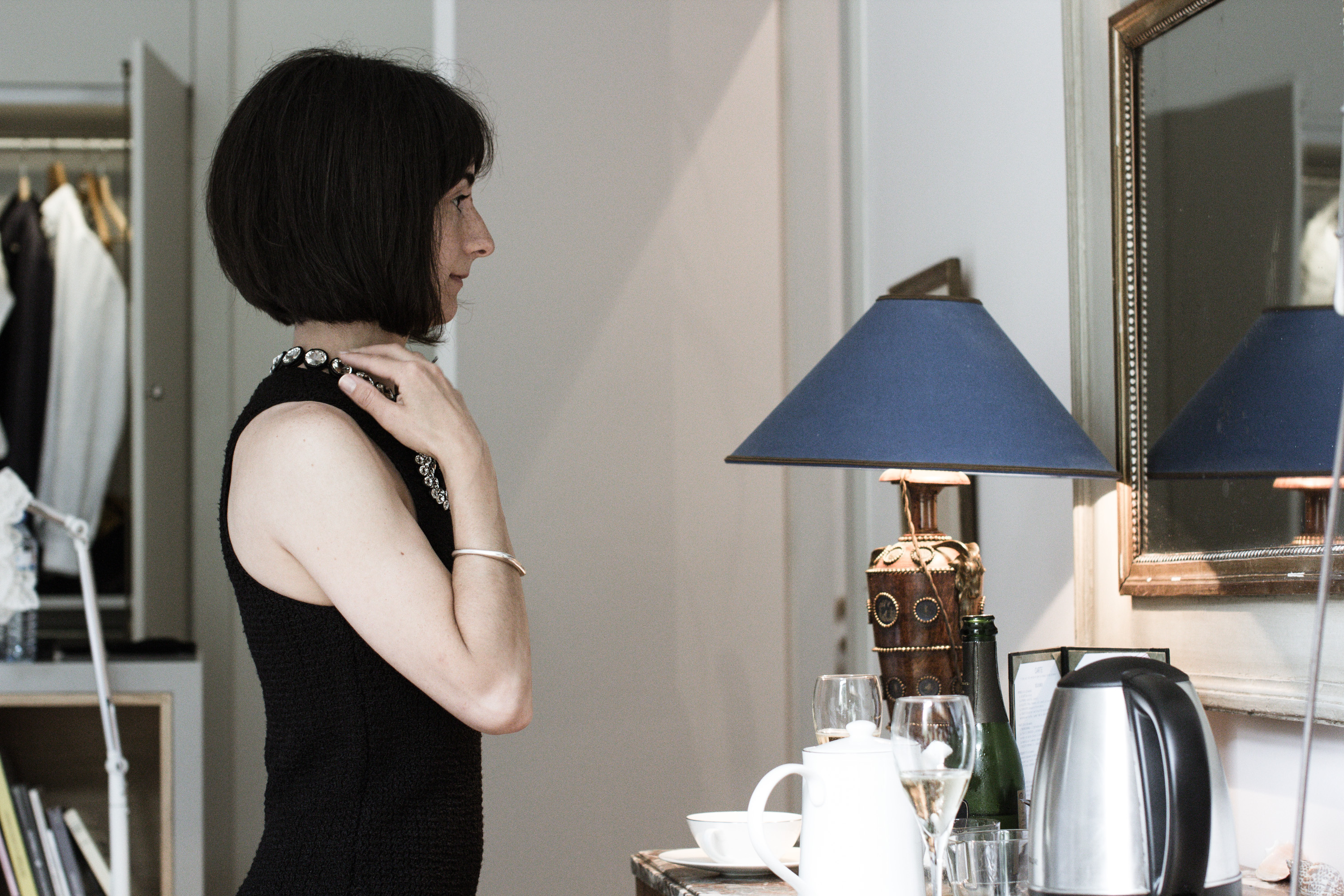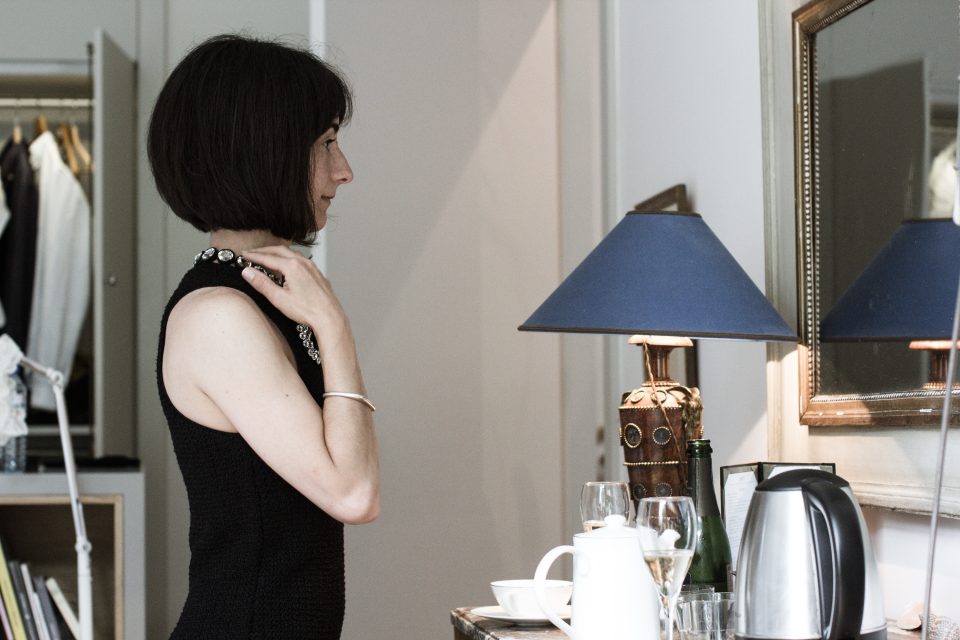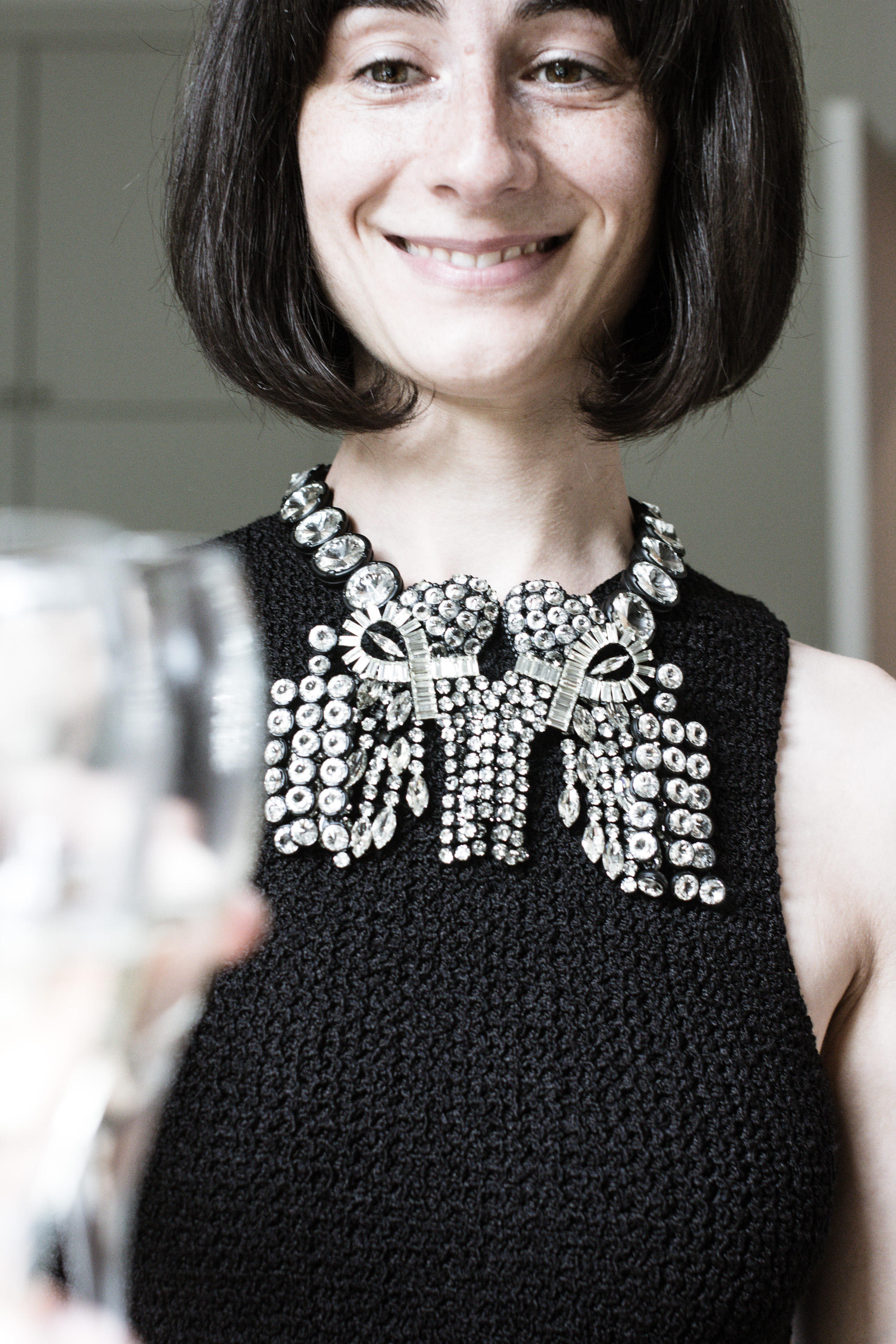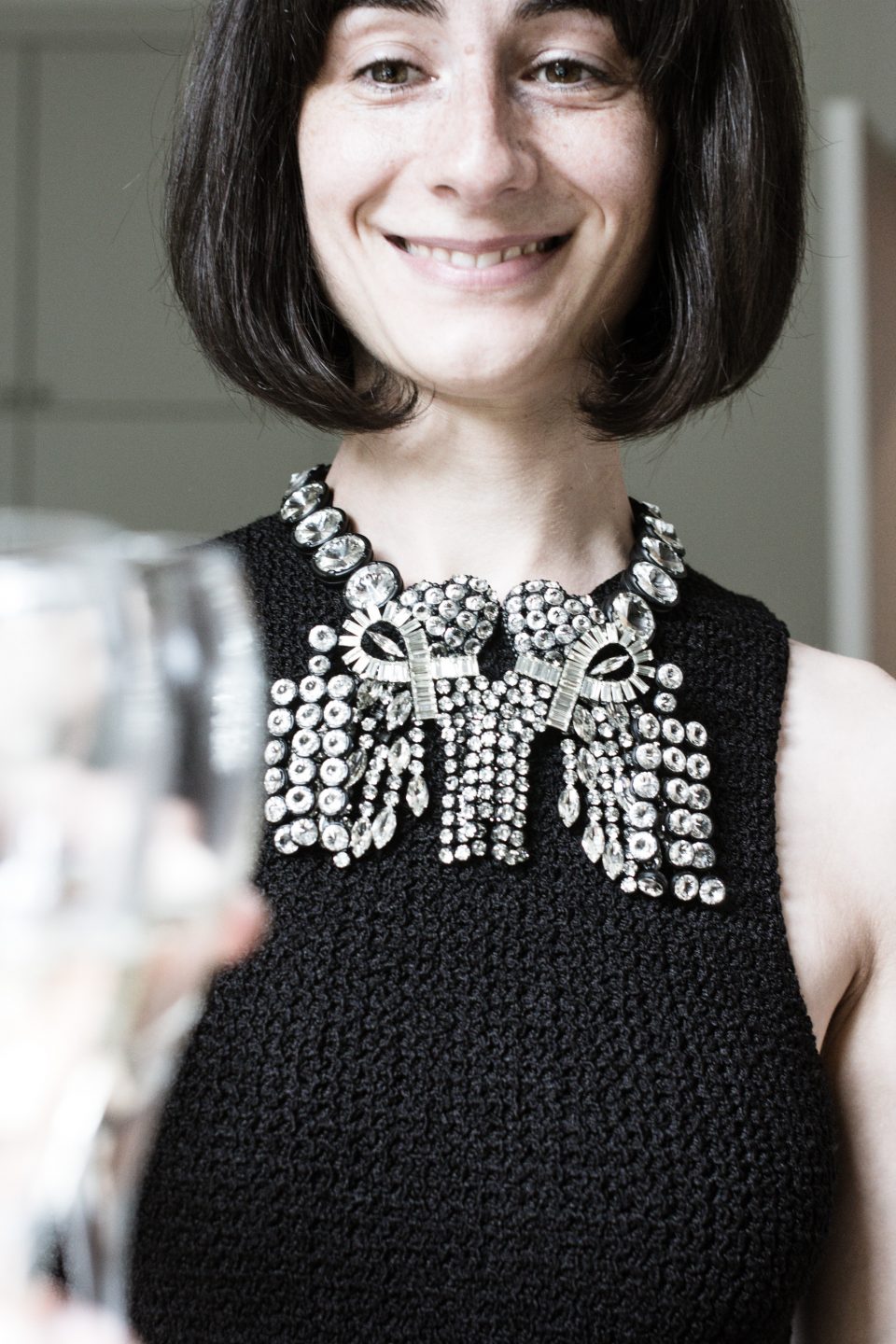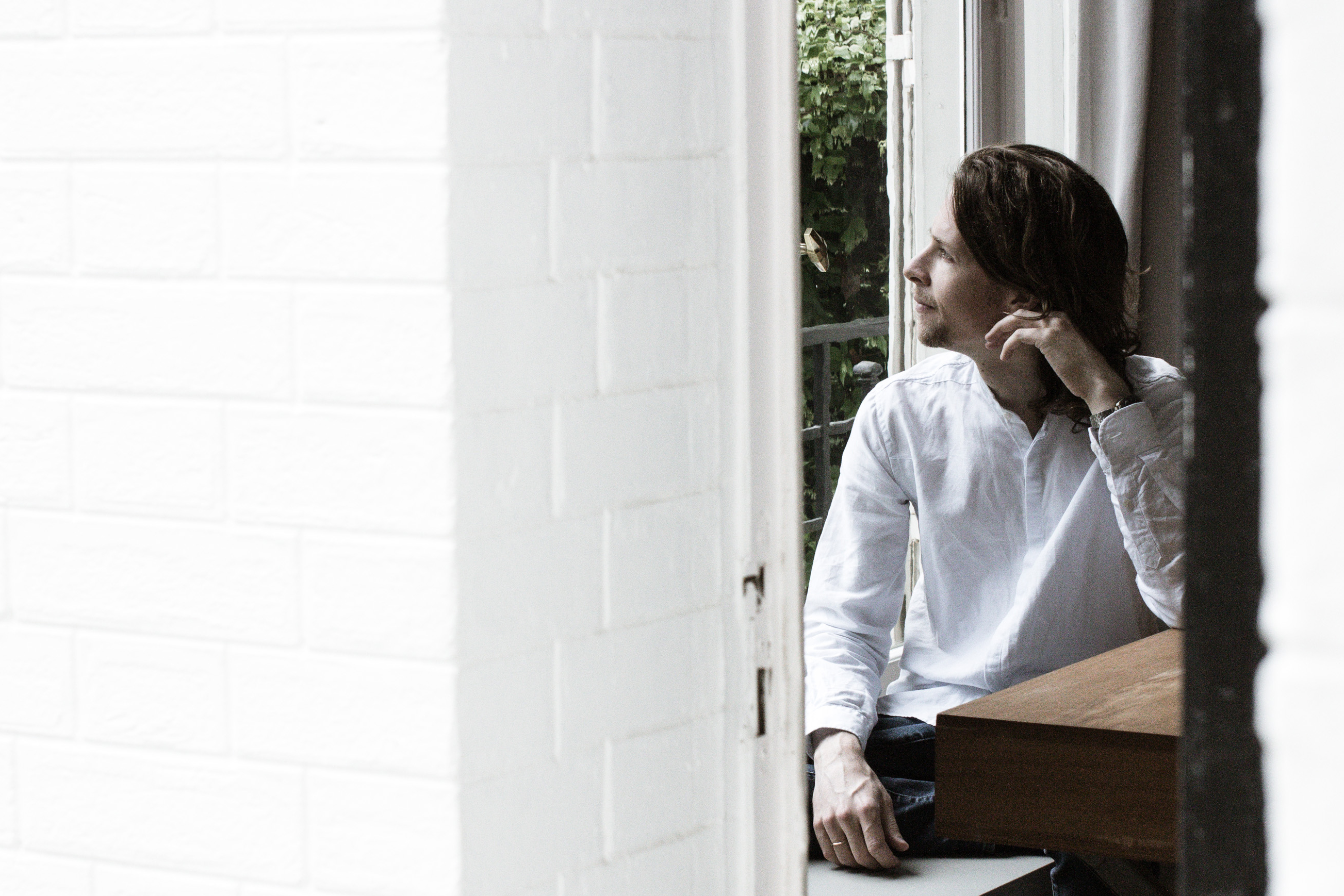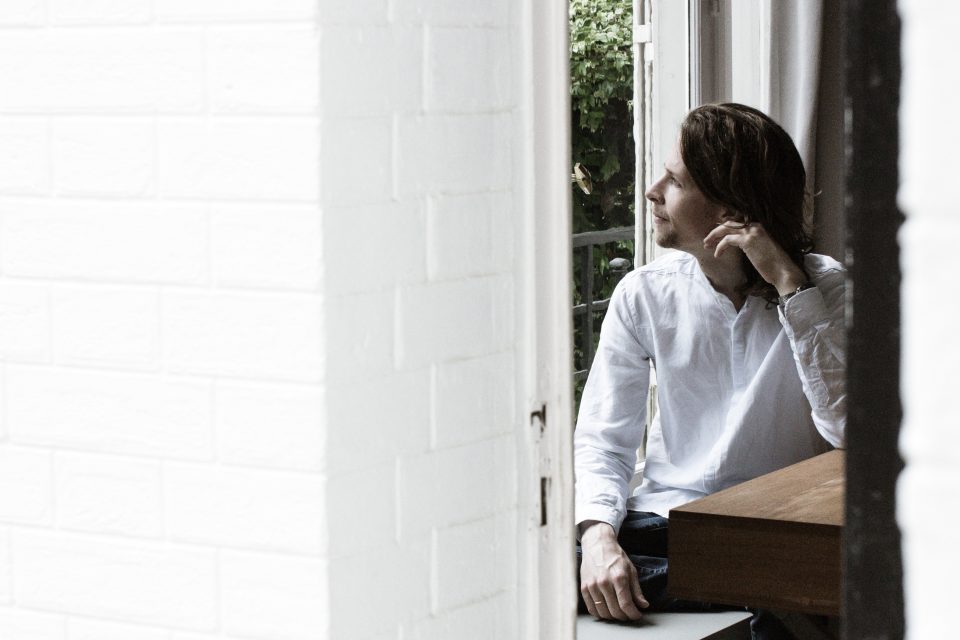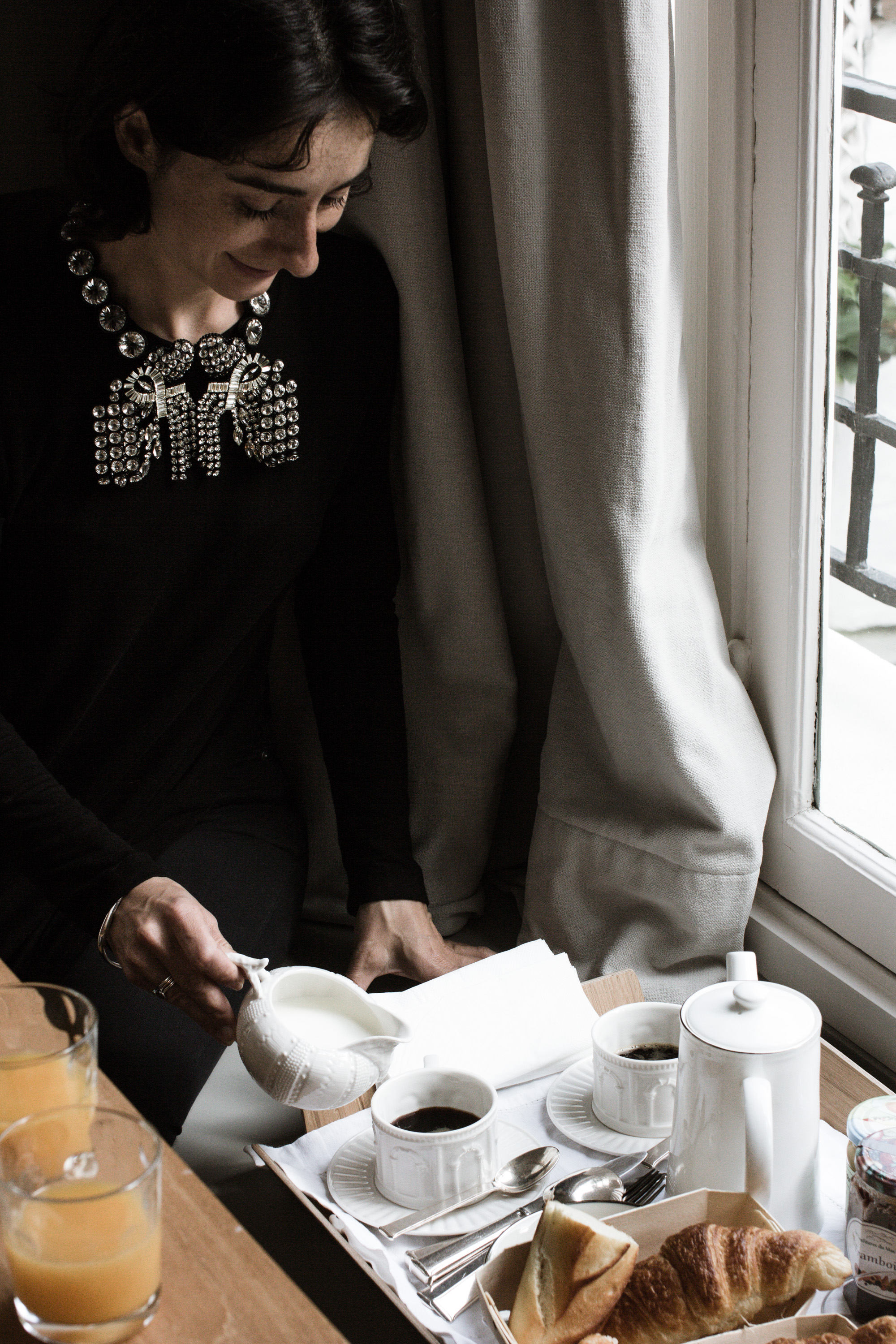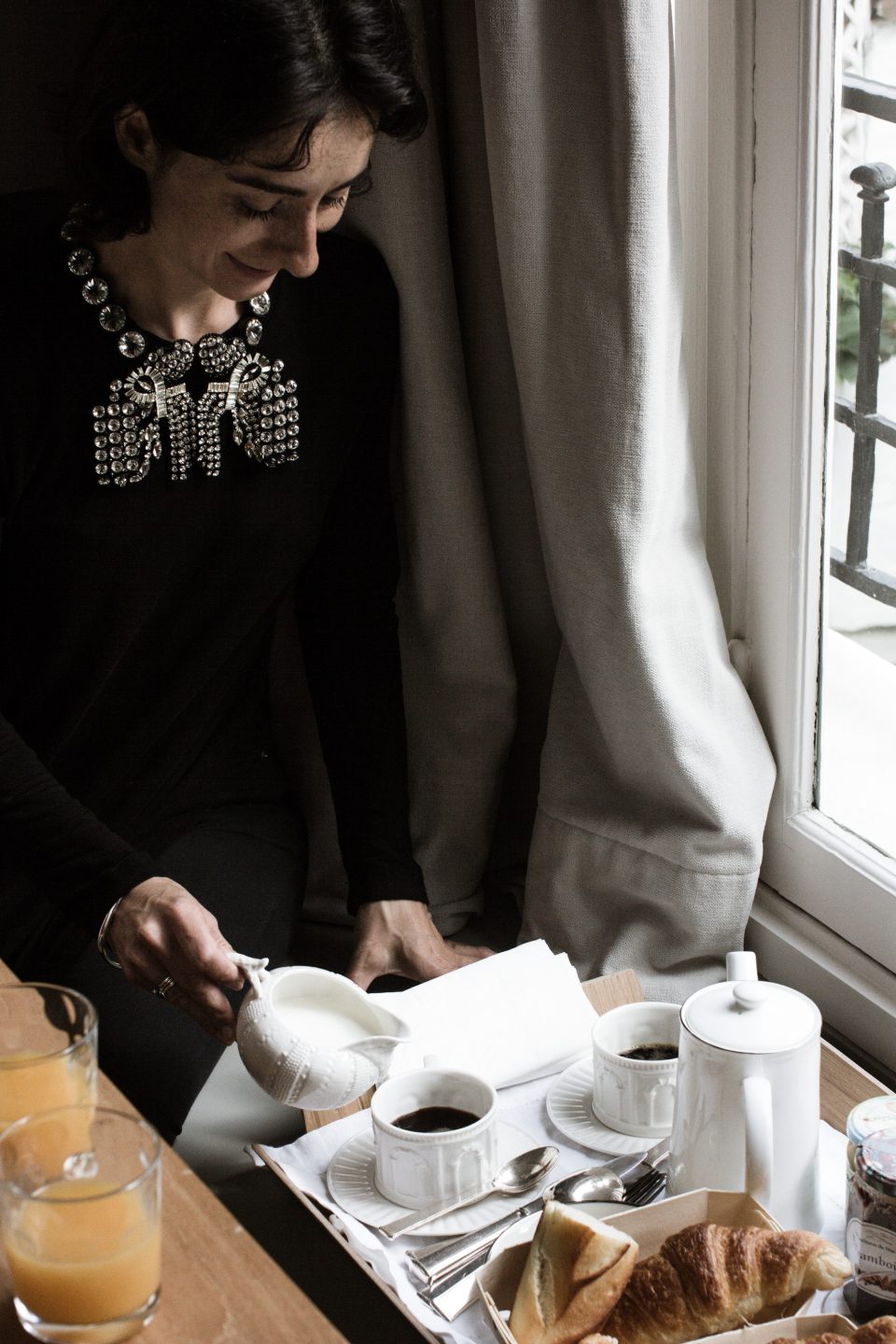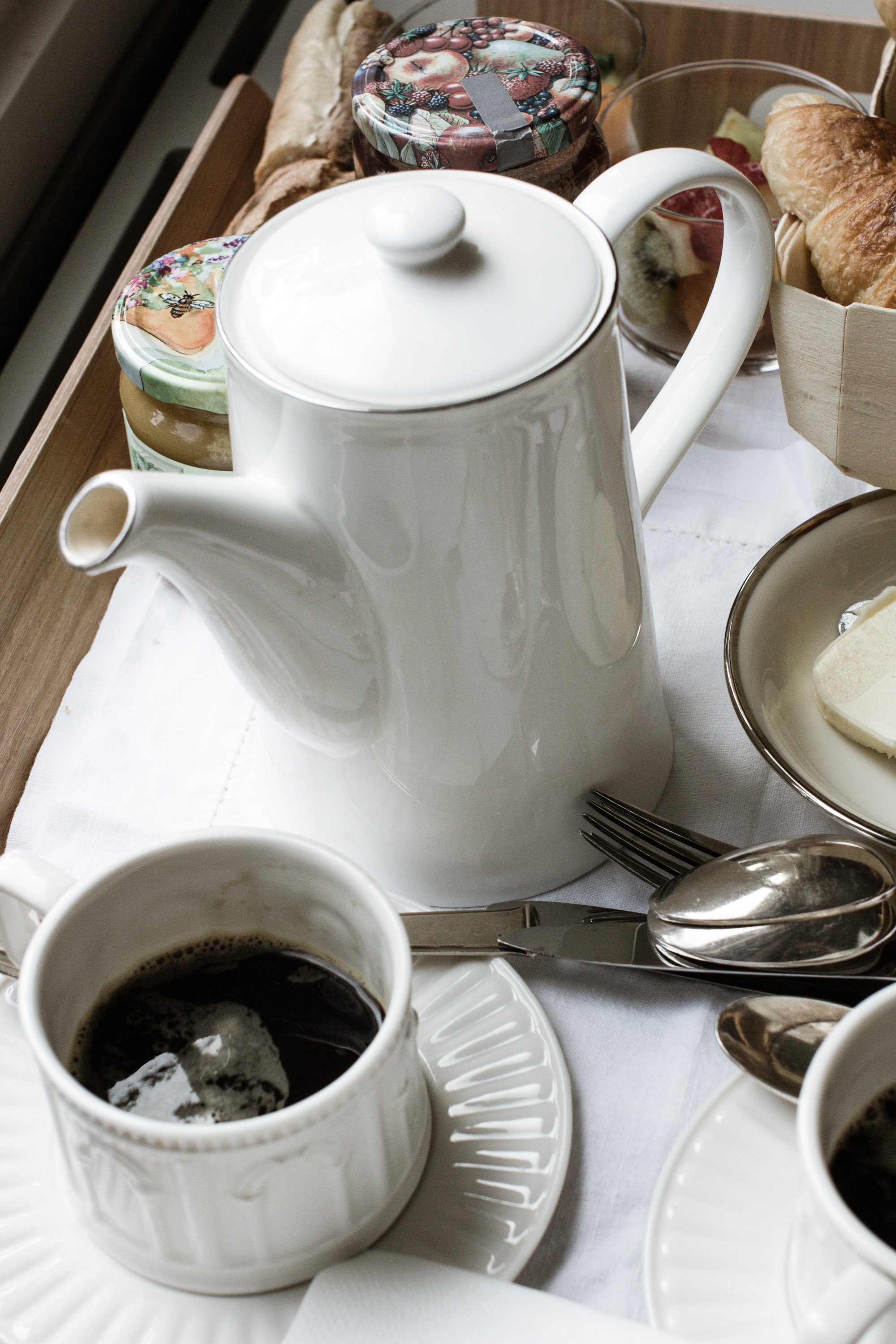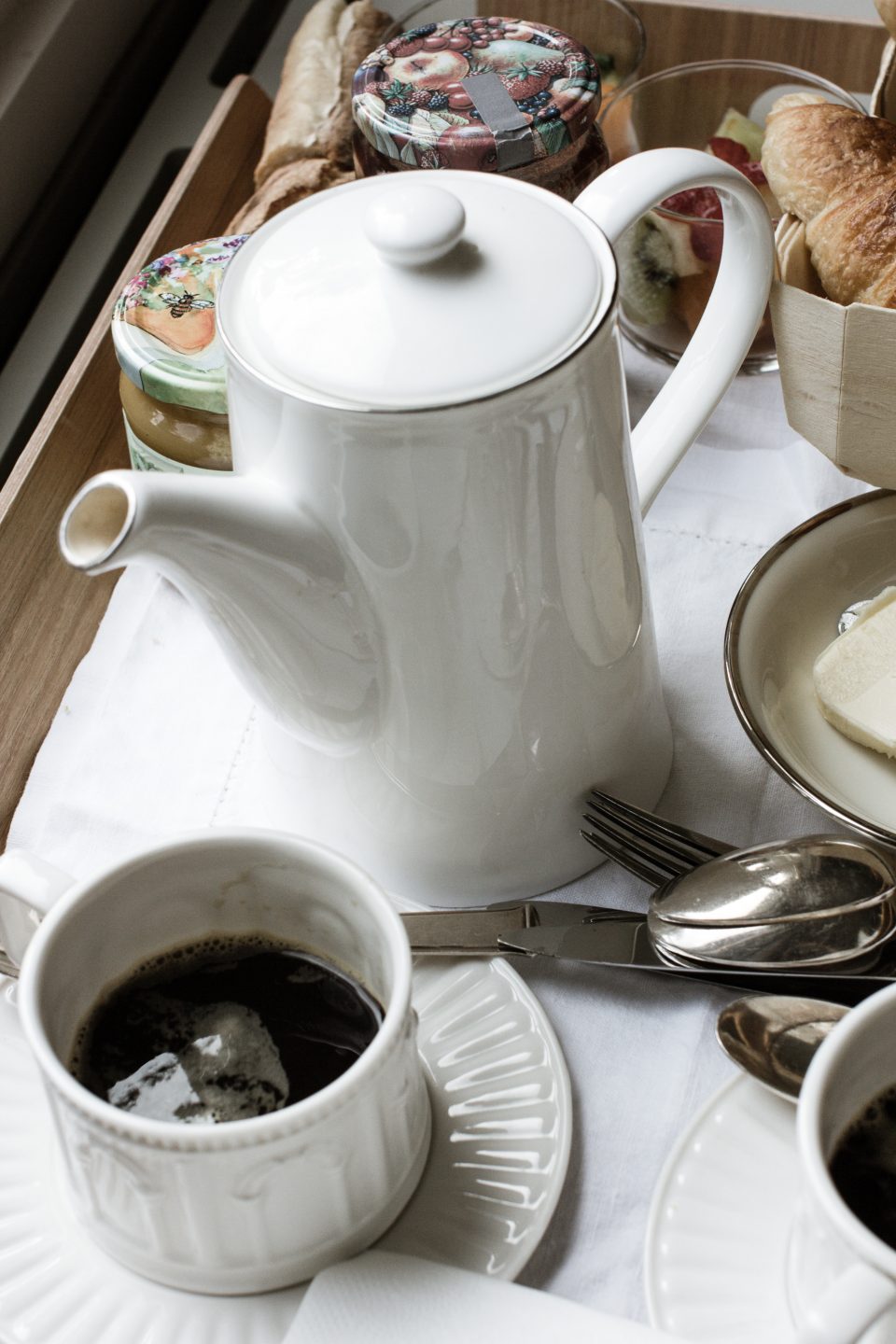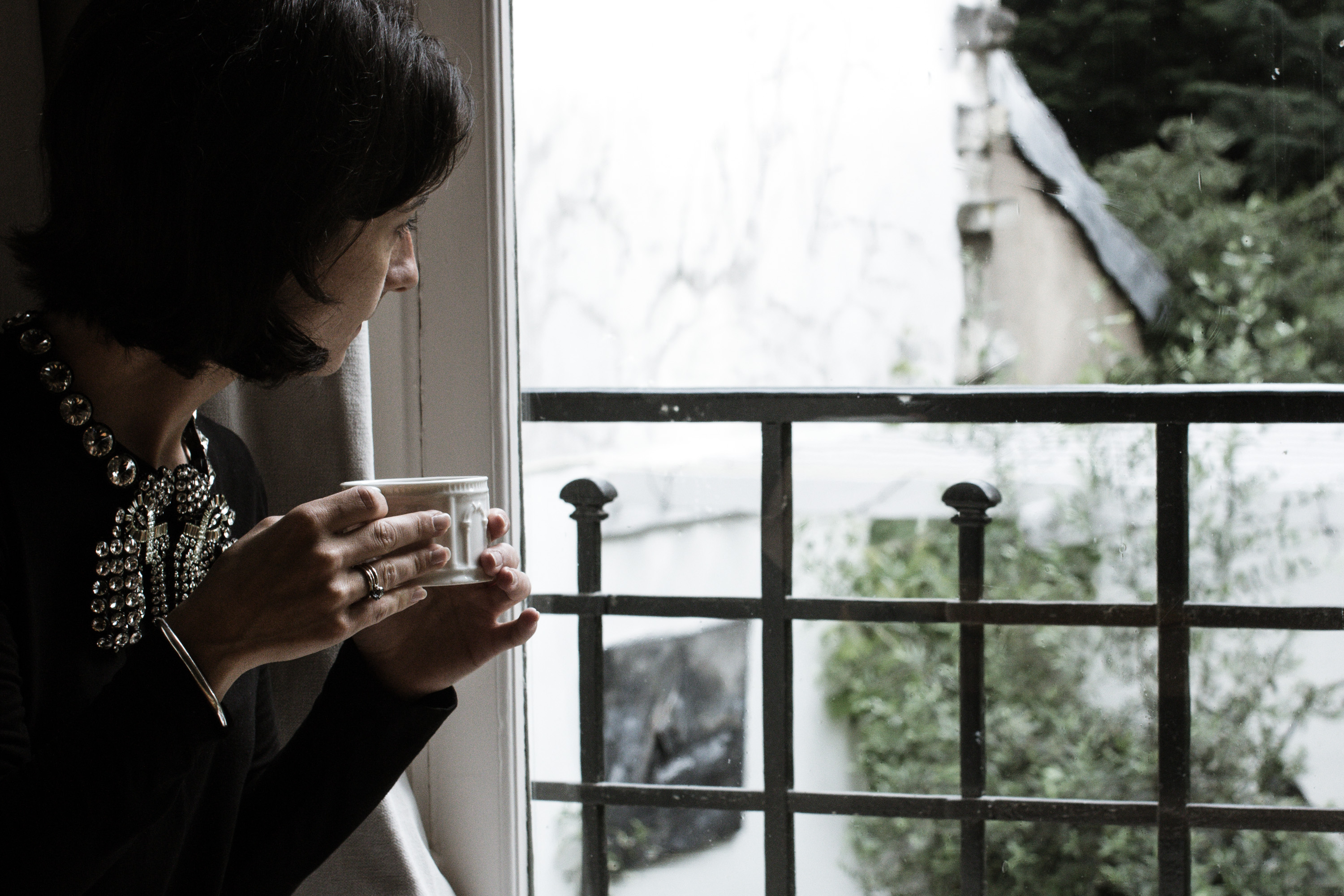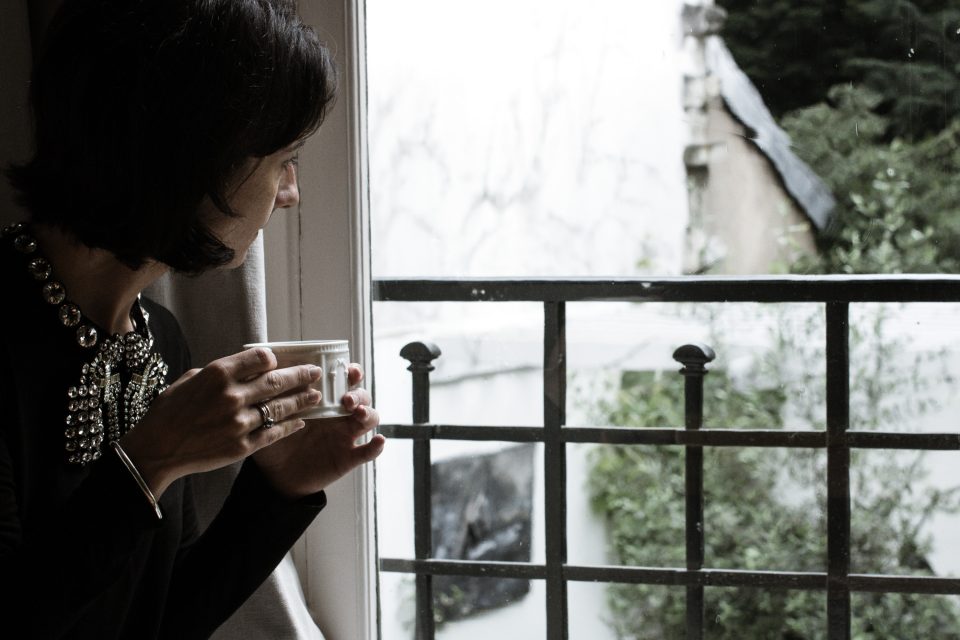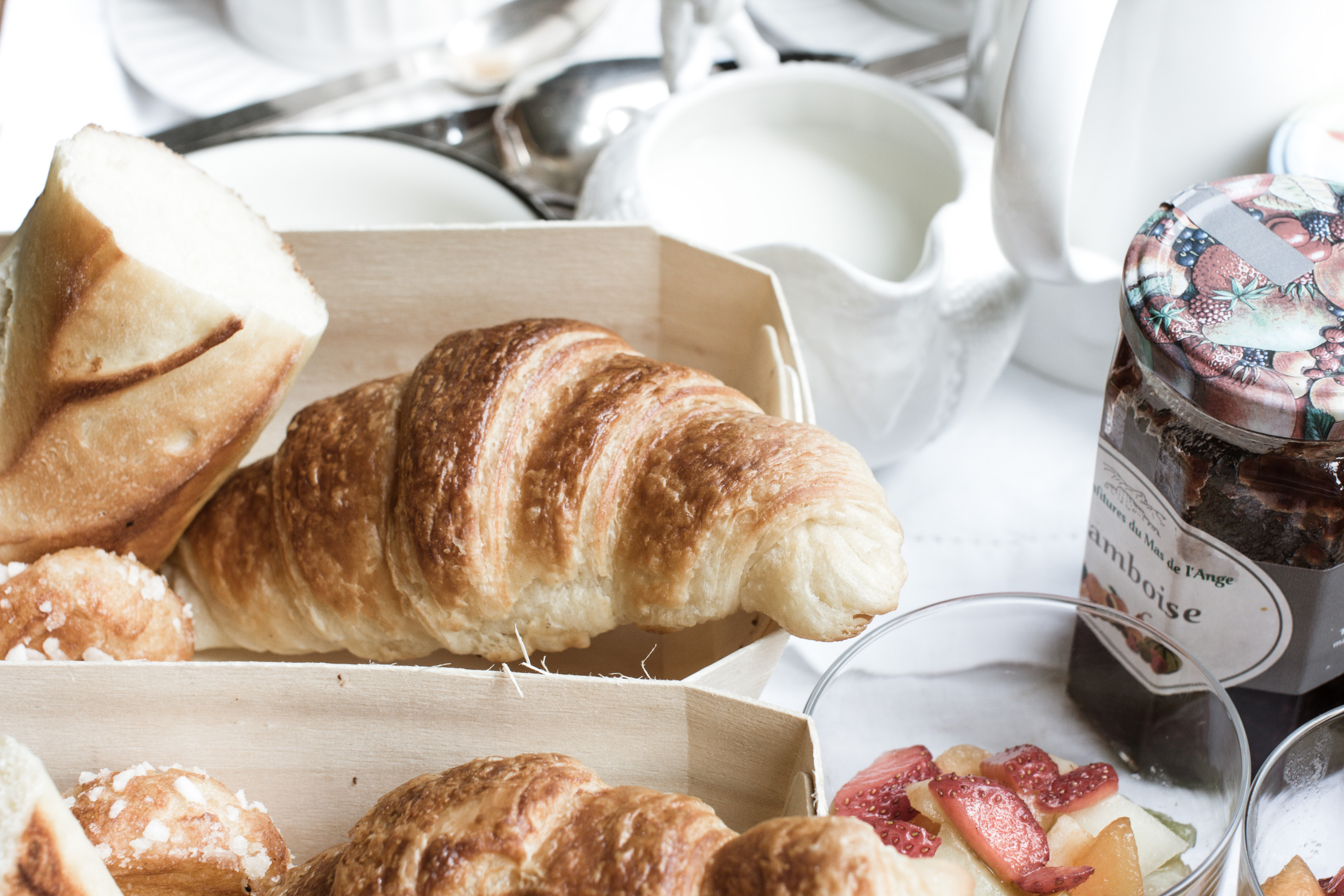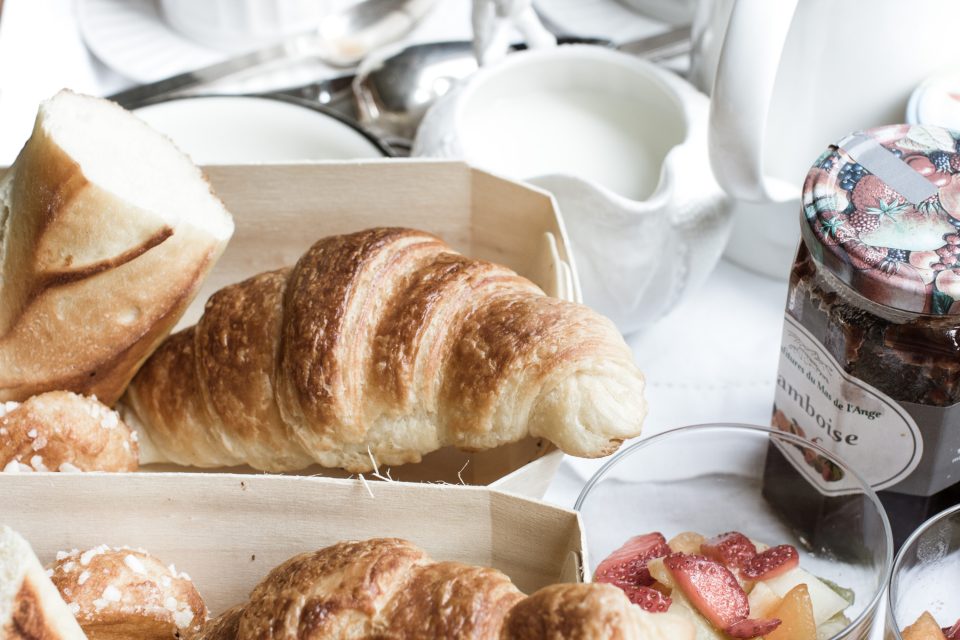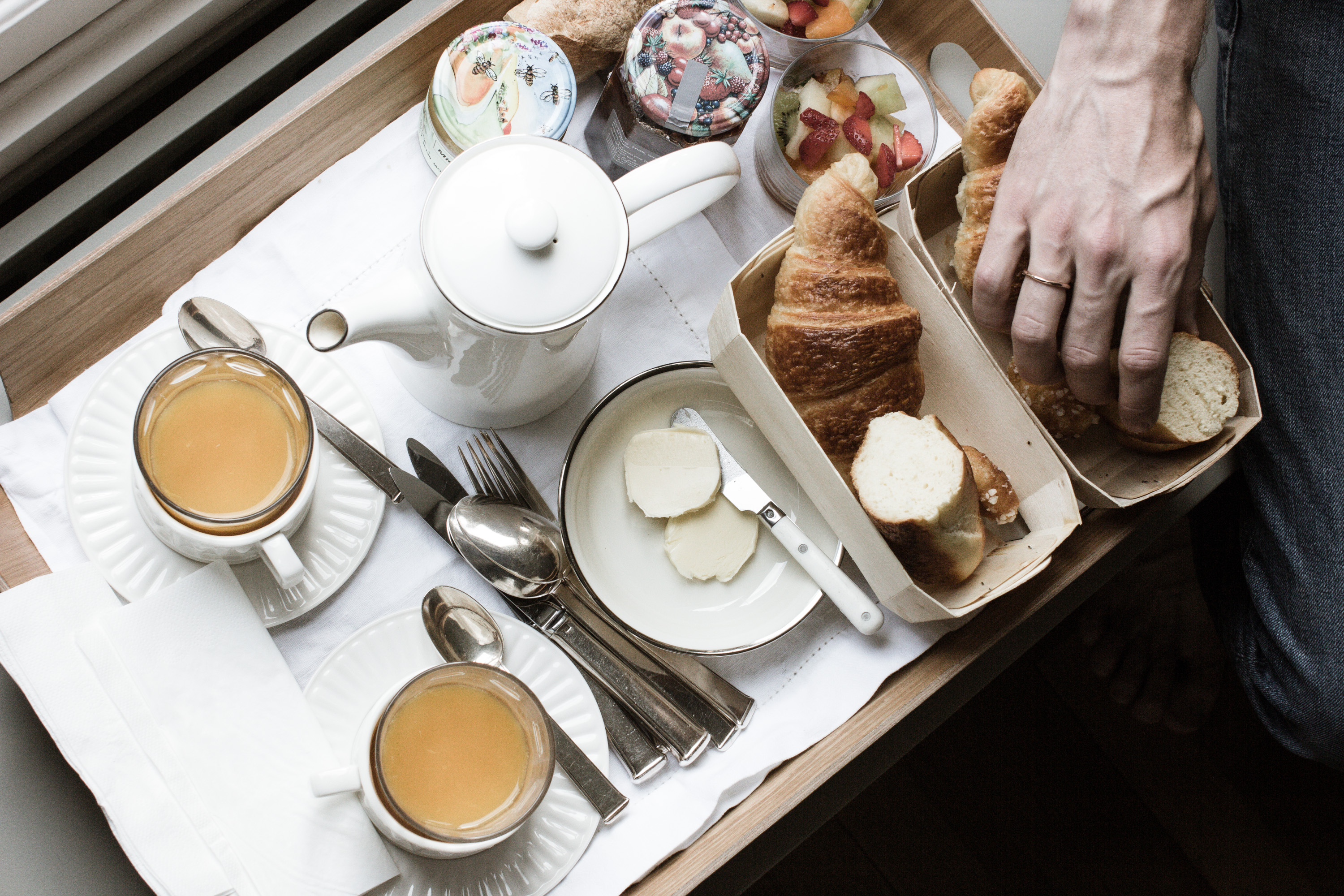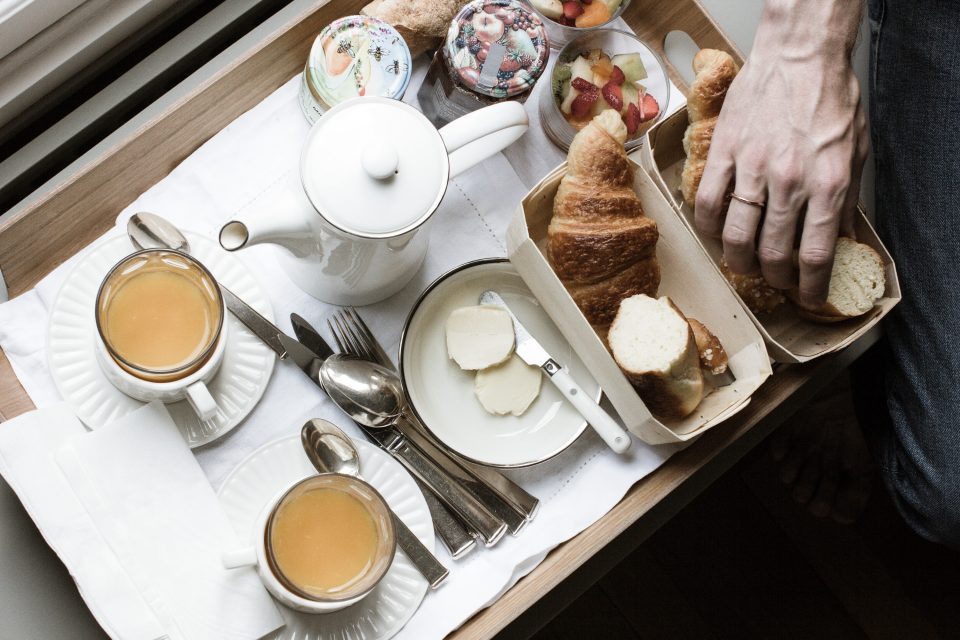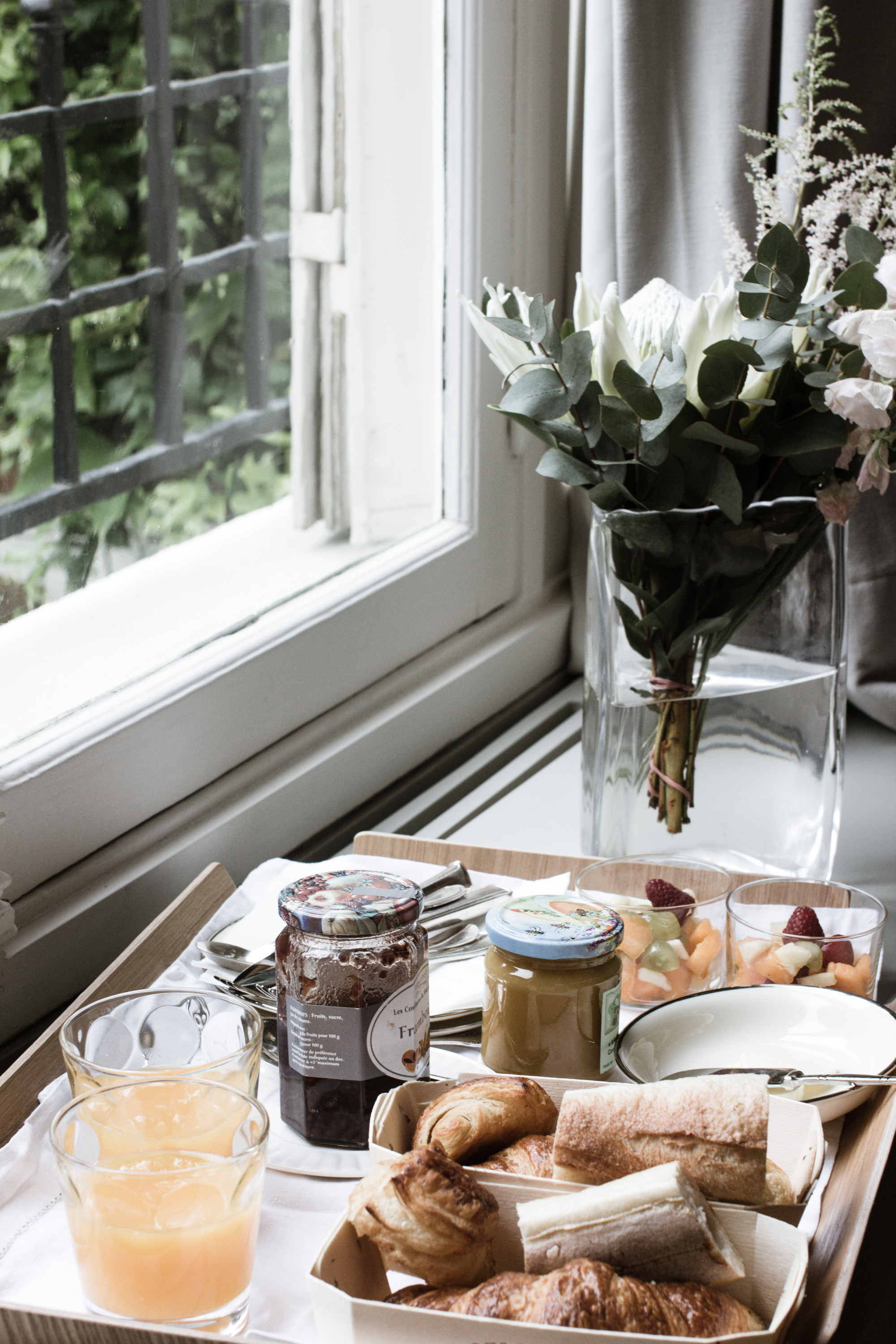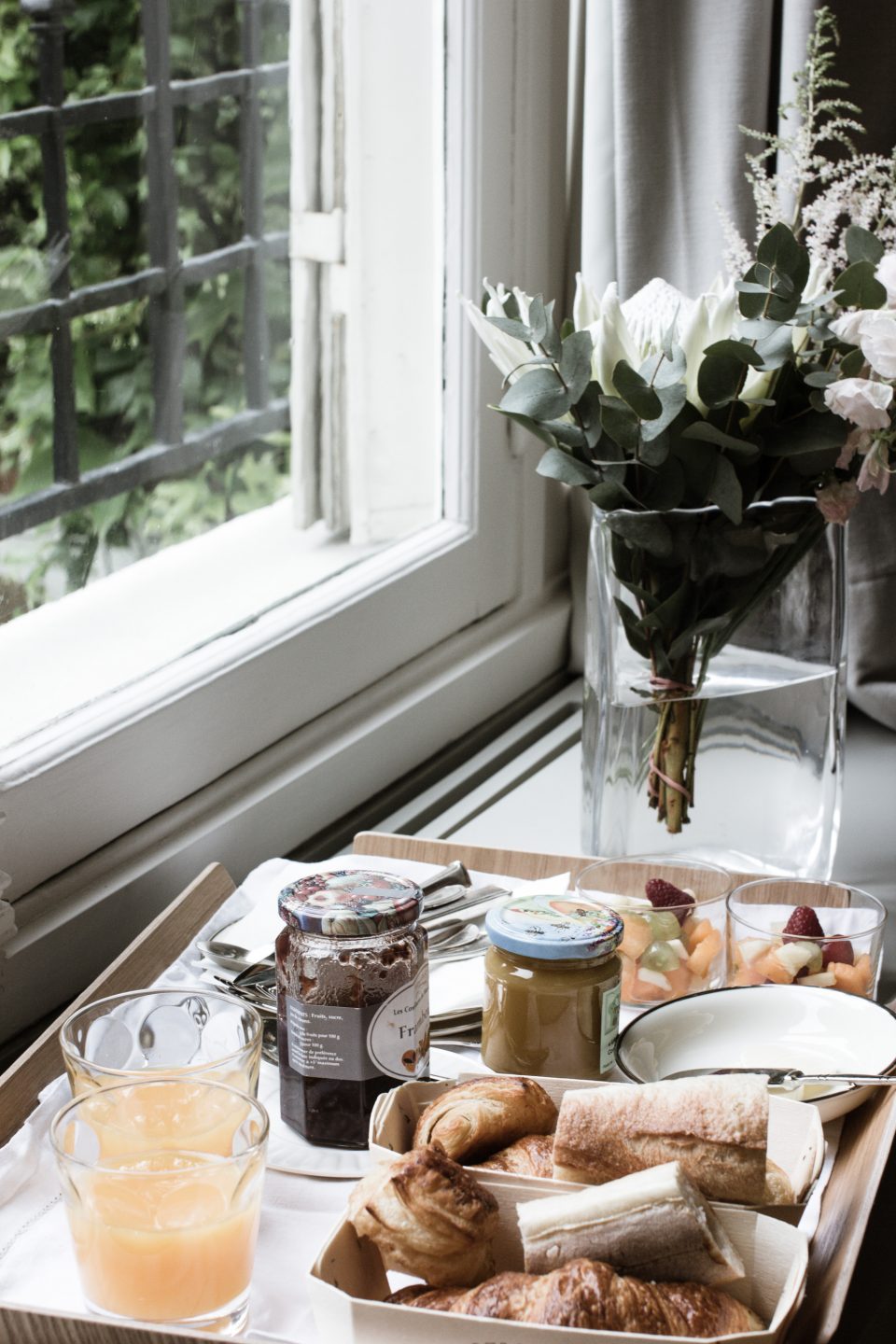 Having lived in Paris for now over 2 years, I find there's nary a time where one doesn't hear a siren or car horn of some sort, but being nestled in amongst the other tallish villas around and safely cocooned inside the private garden space, as well as being located in a less traffic-heavy part of metropolitan Paris, there's a rare kind of serenity to be appreciated at Villa du Square. Even inside the building the rooms are well insulated from sound, and it was only at breakfast time that we realised there were other guests!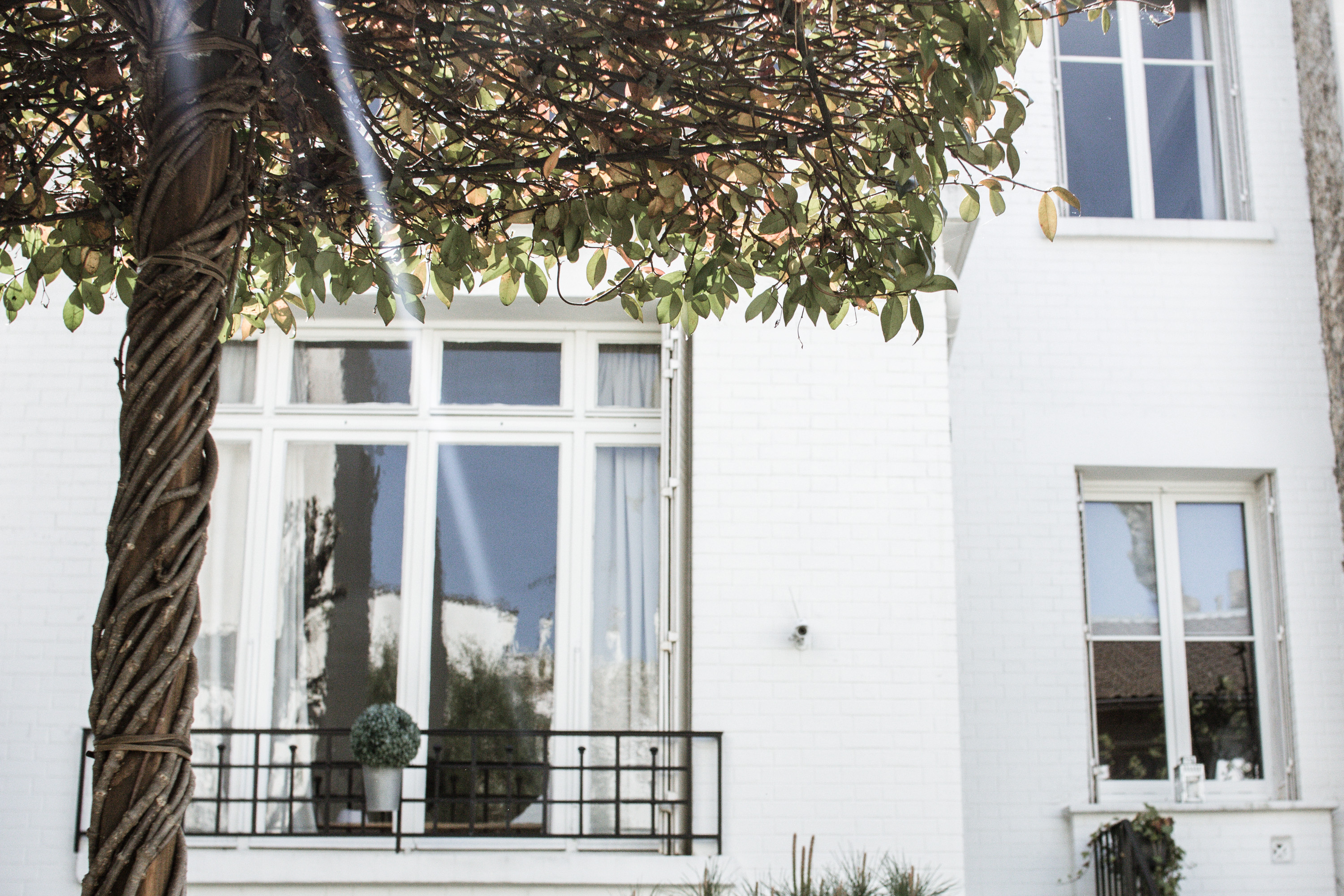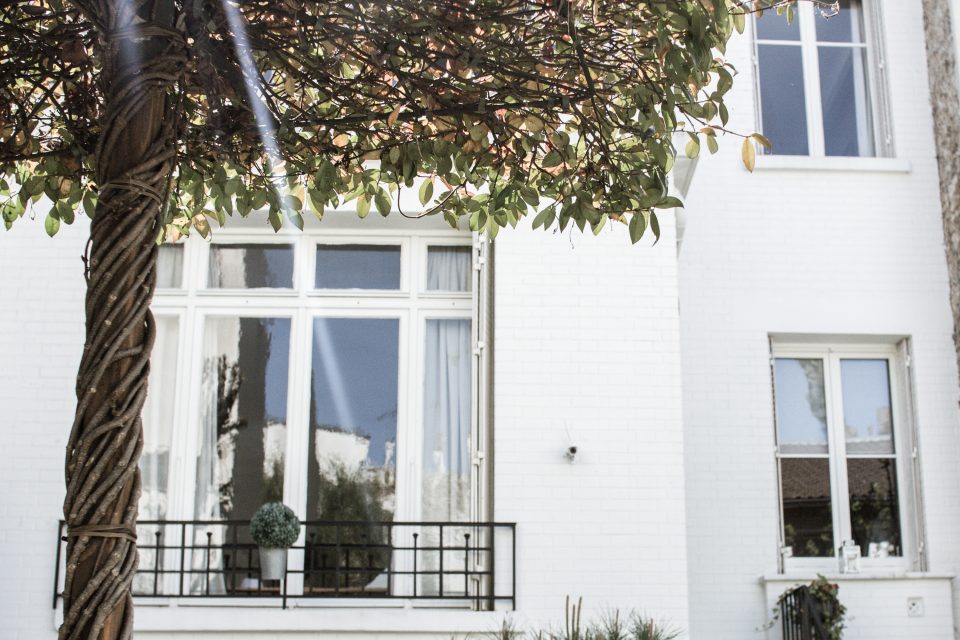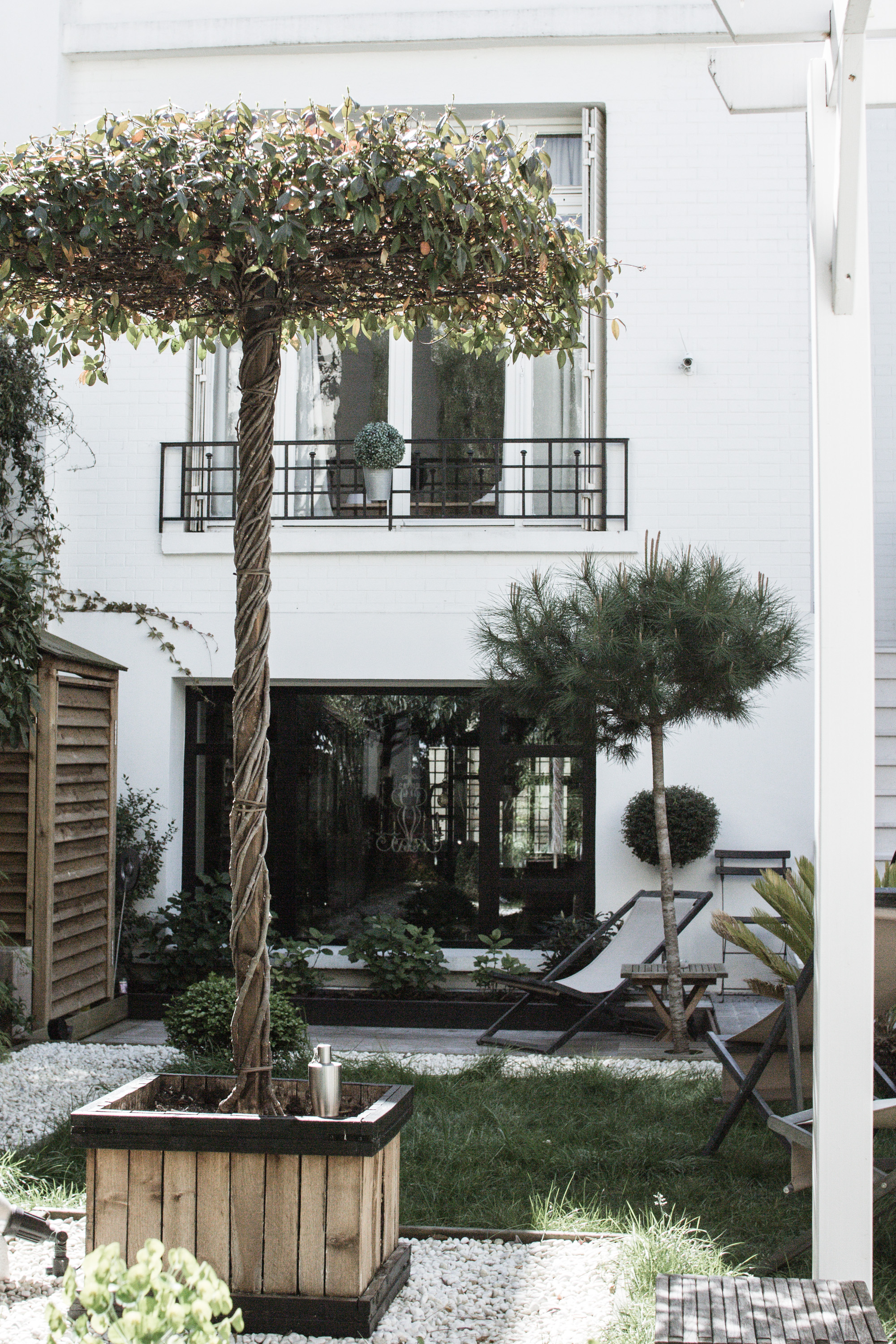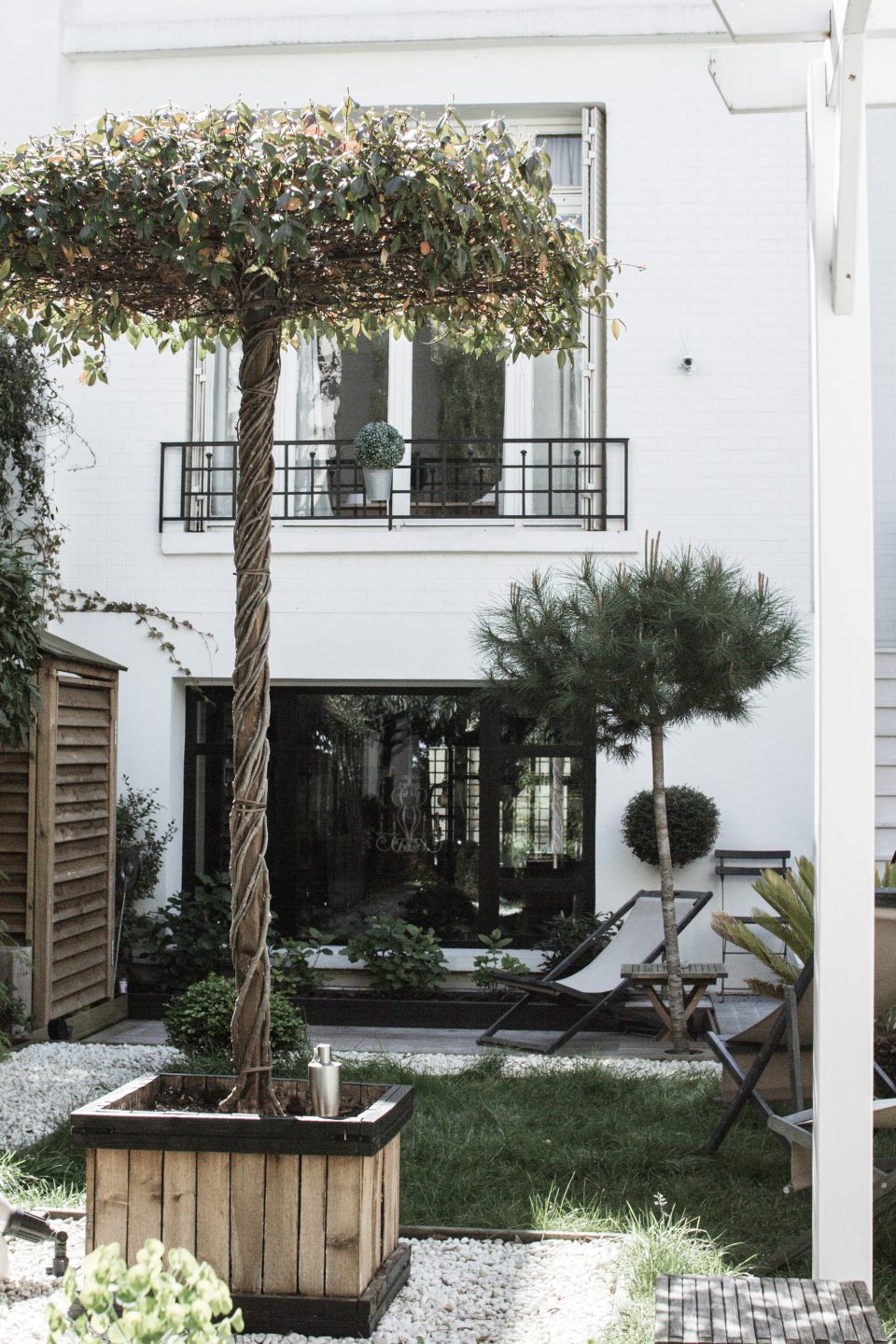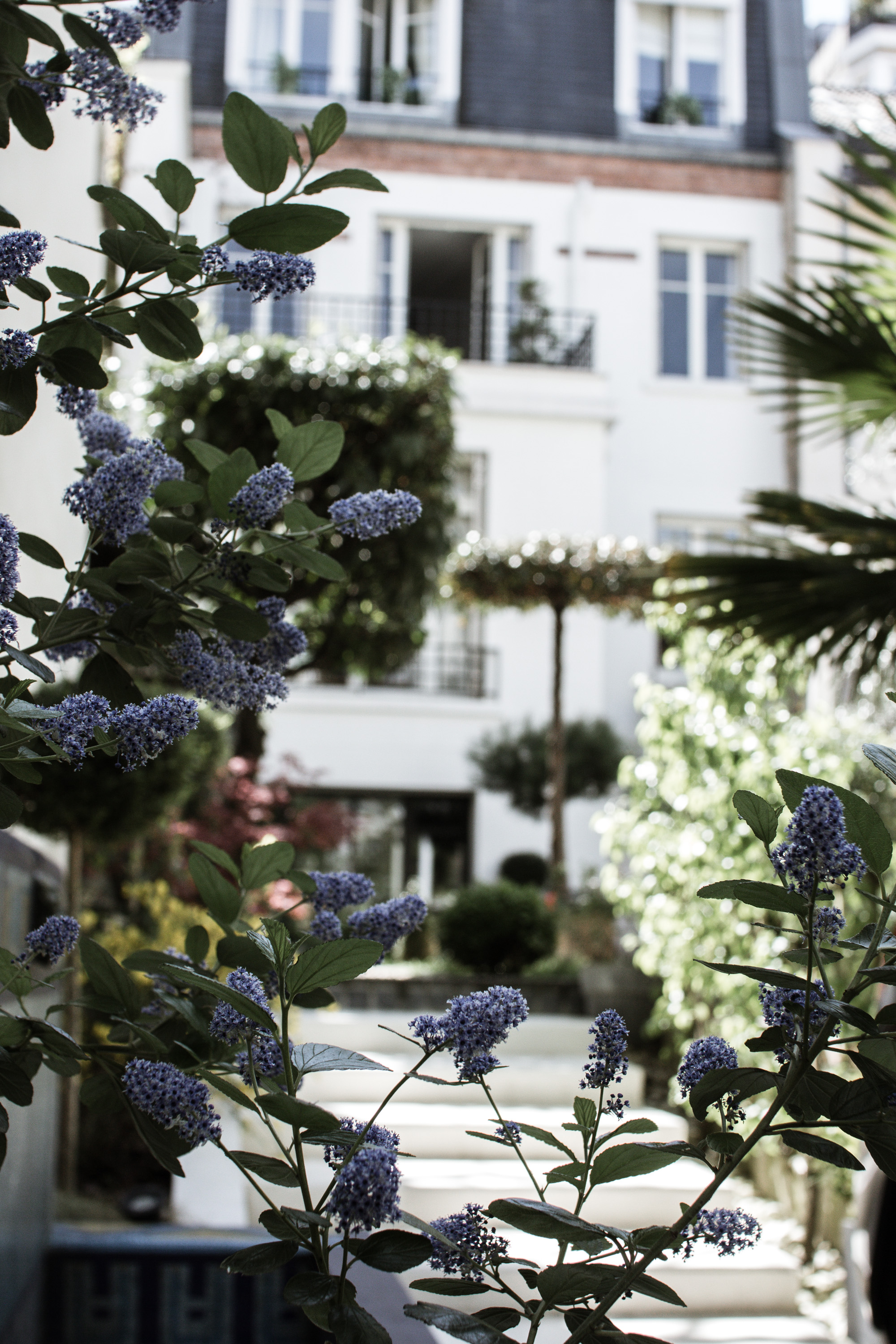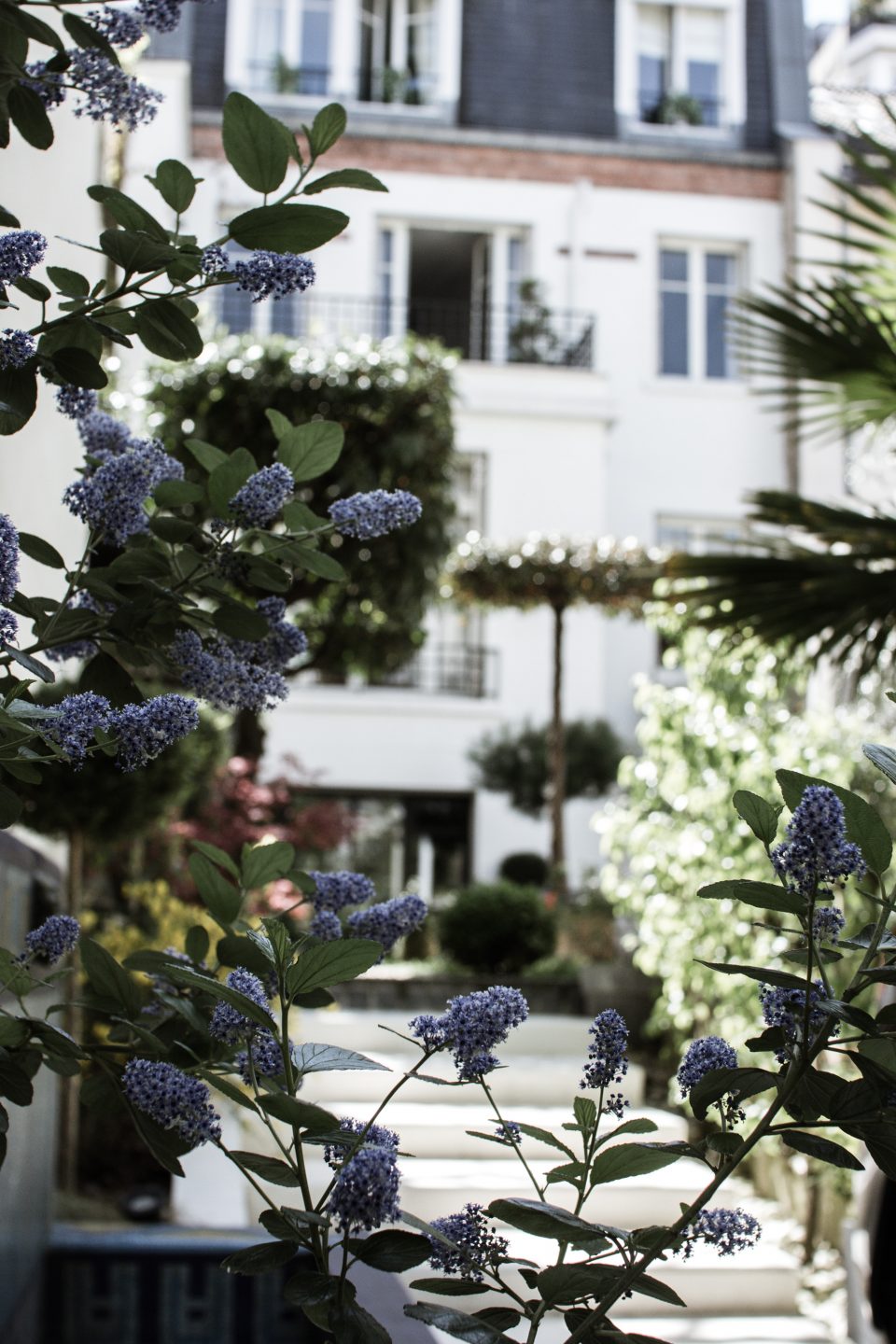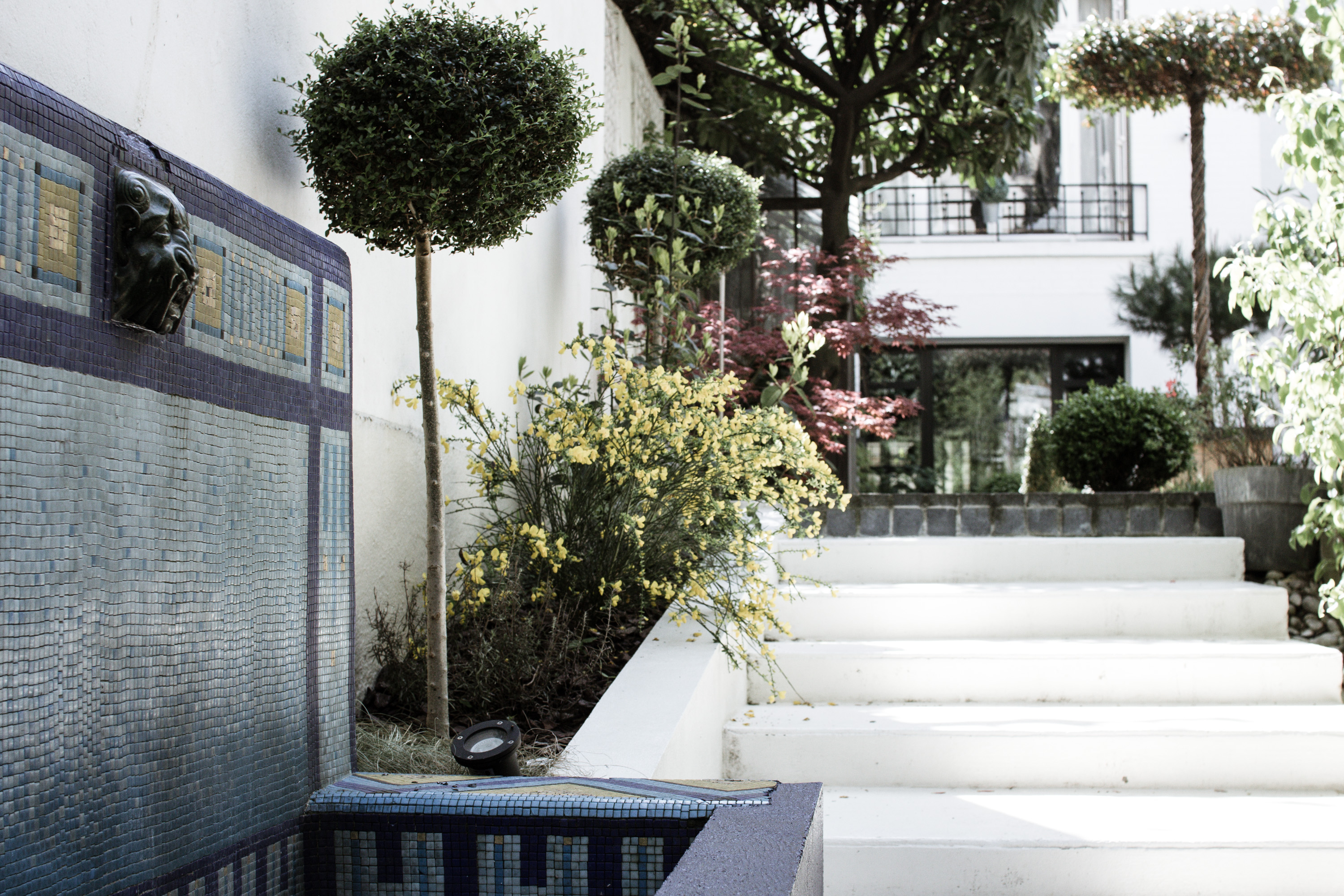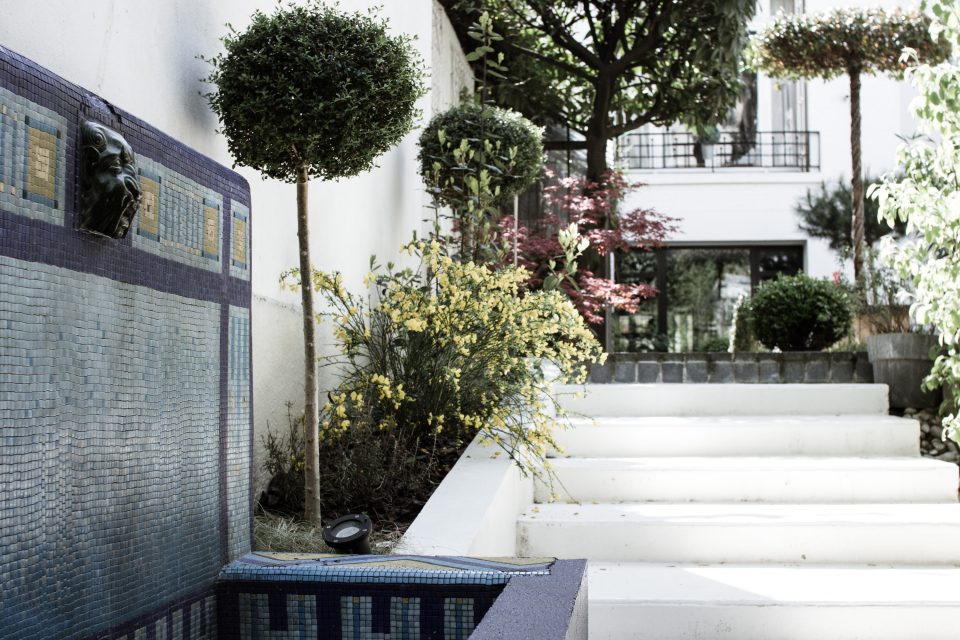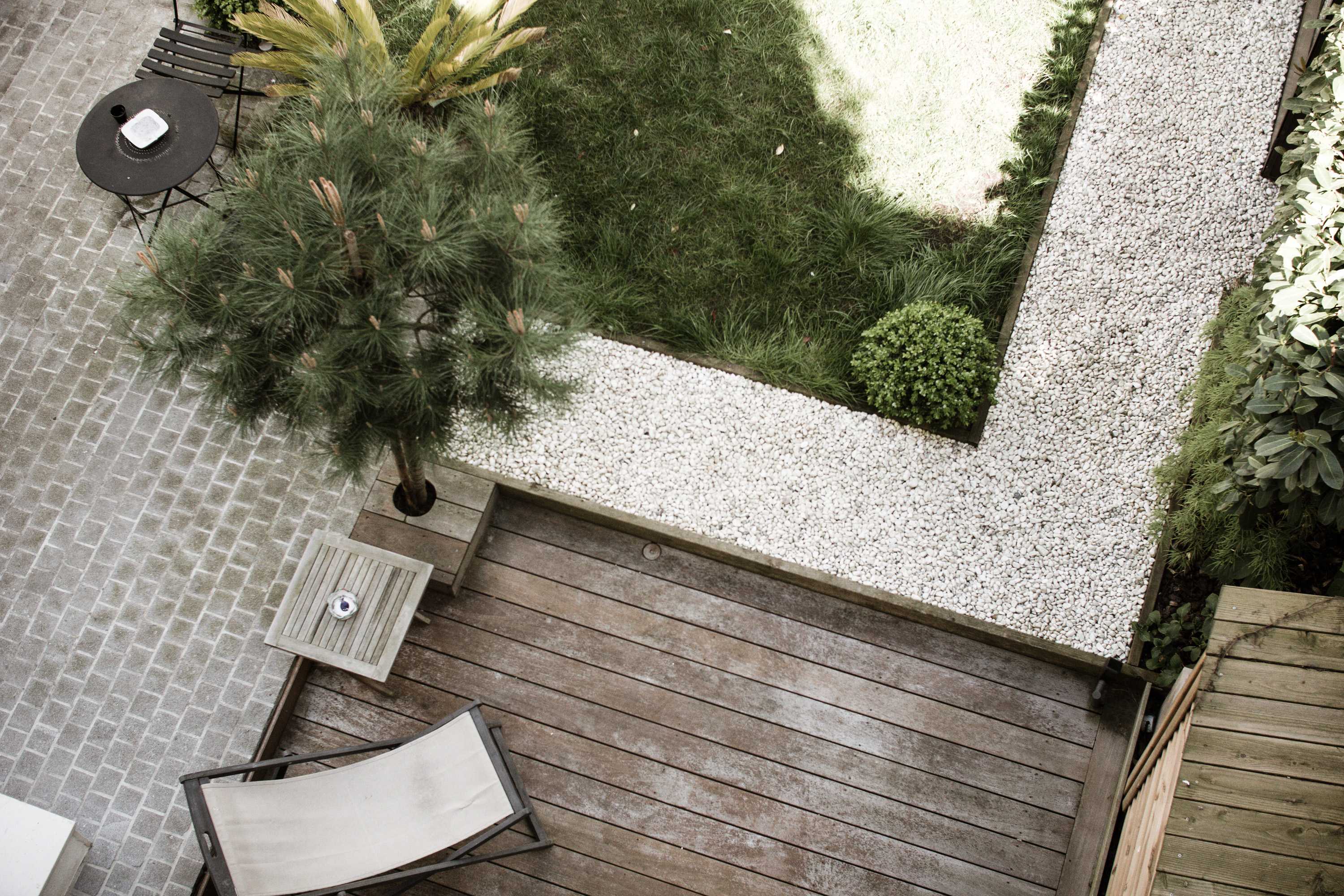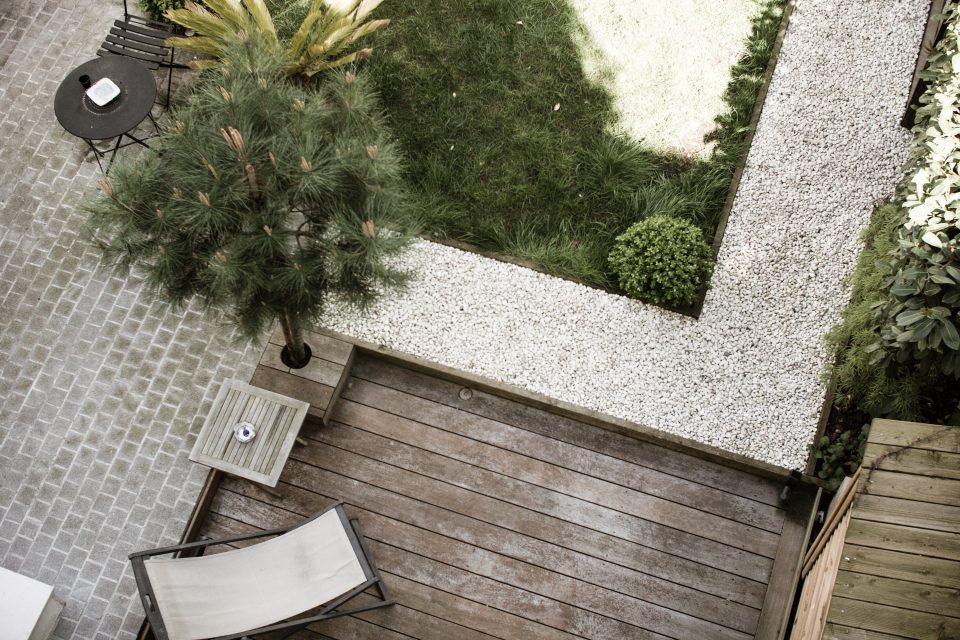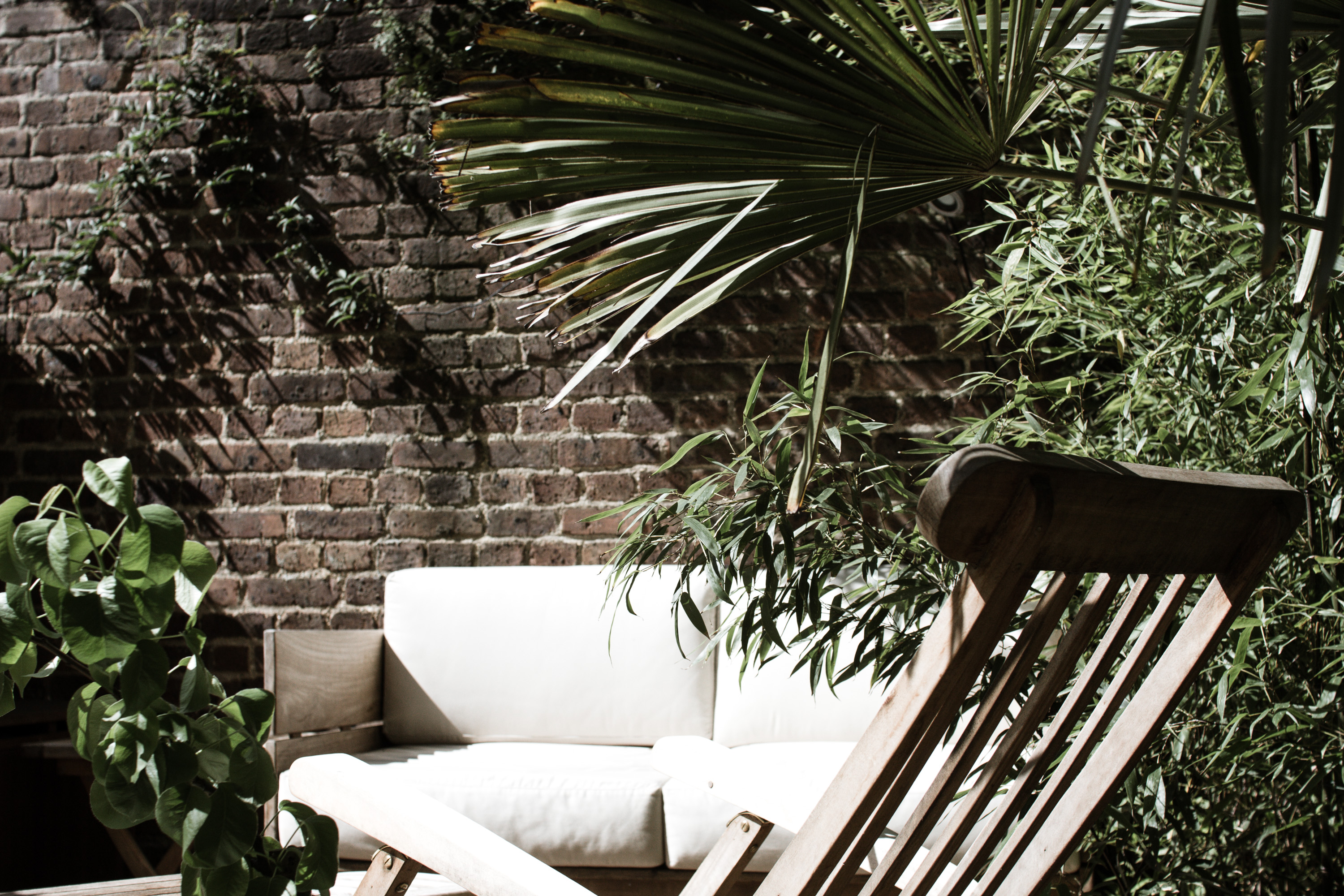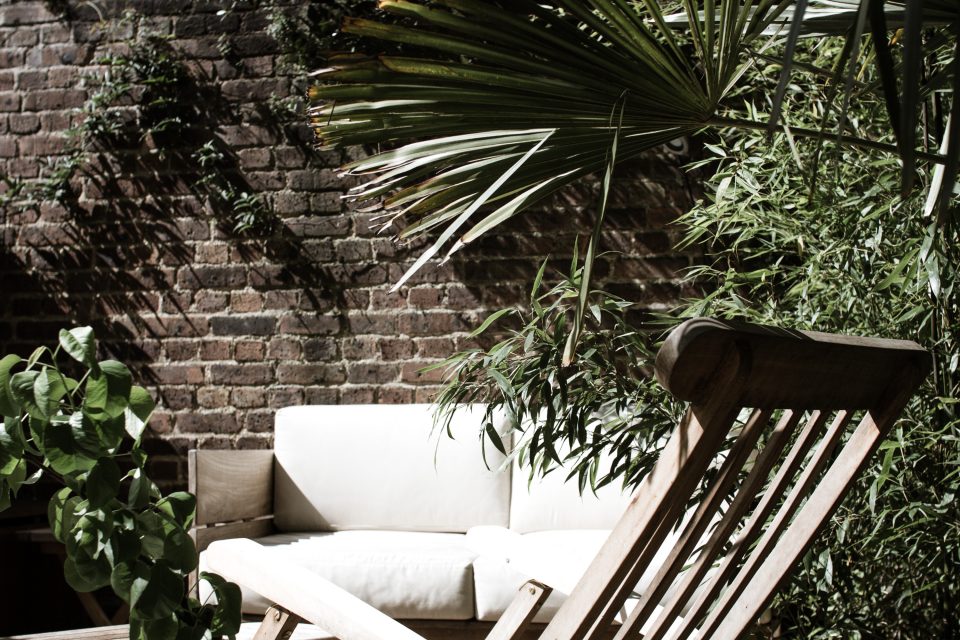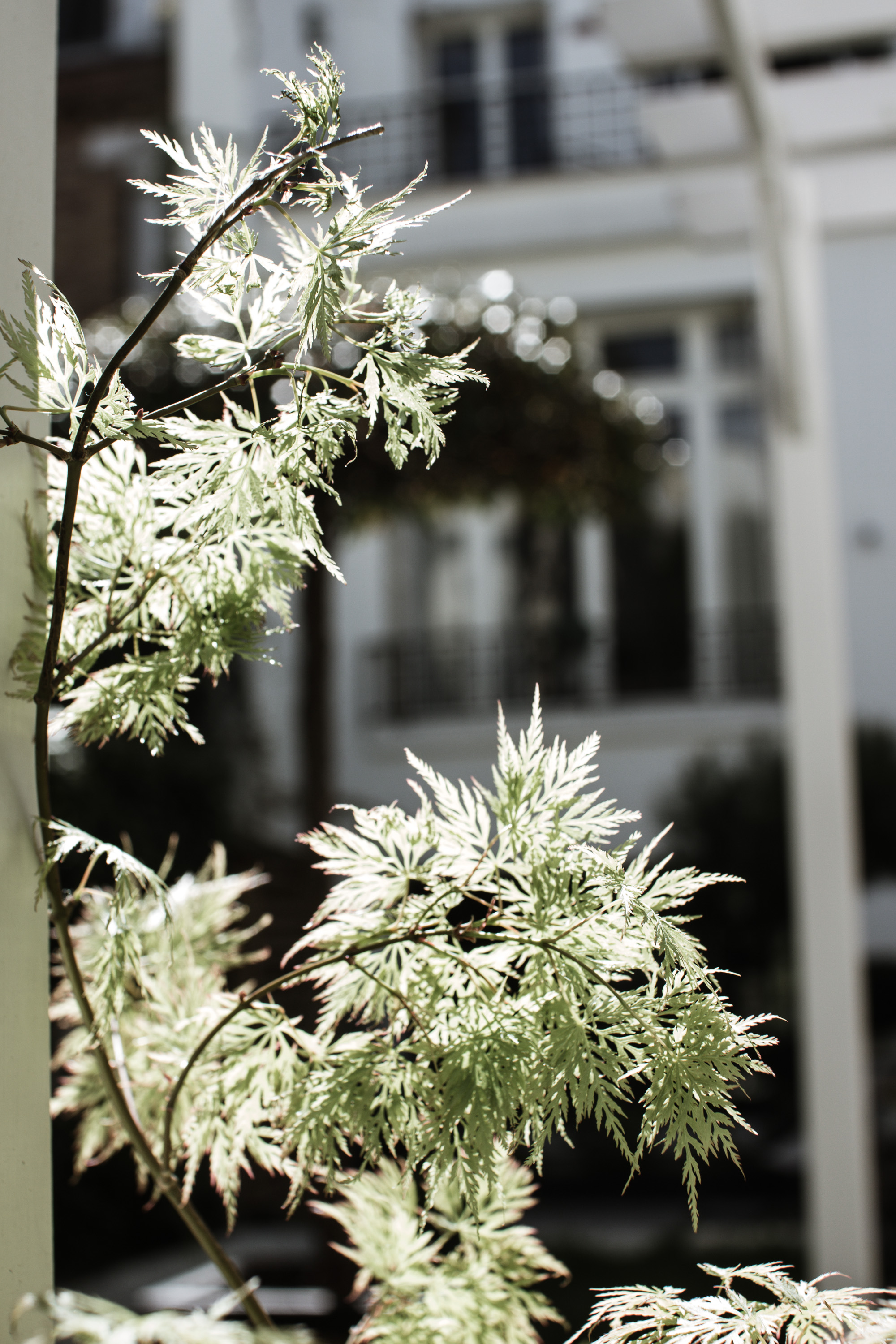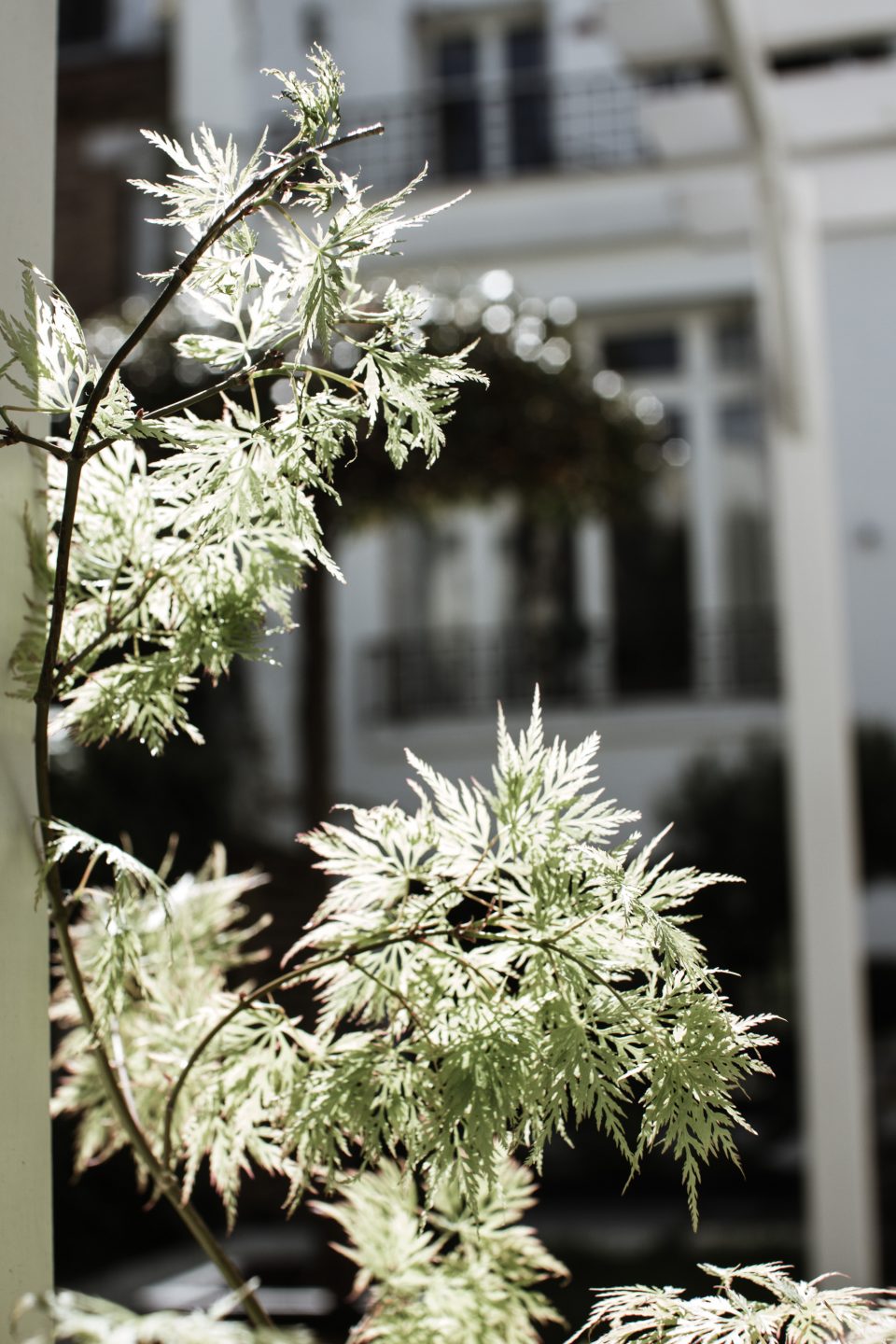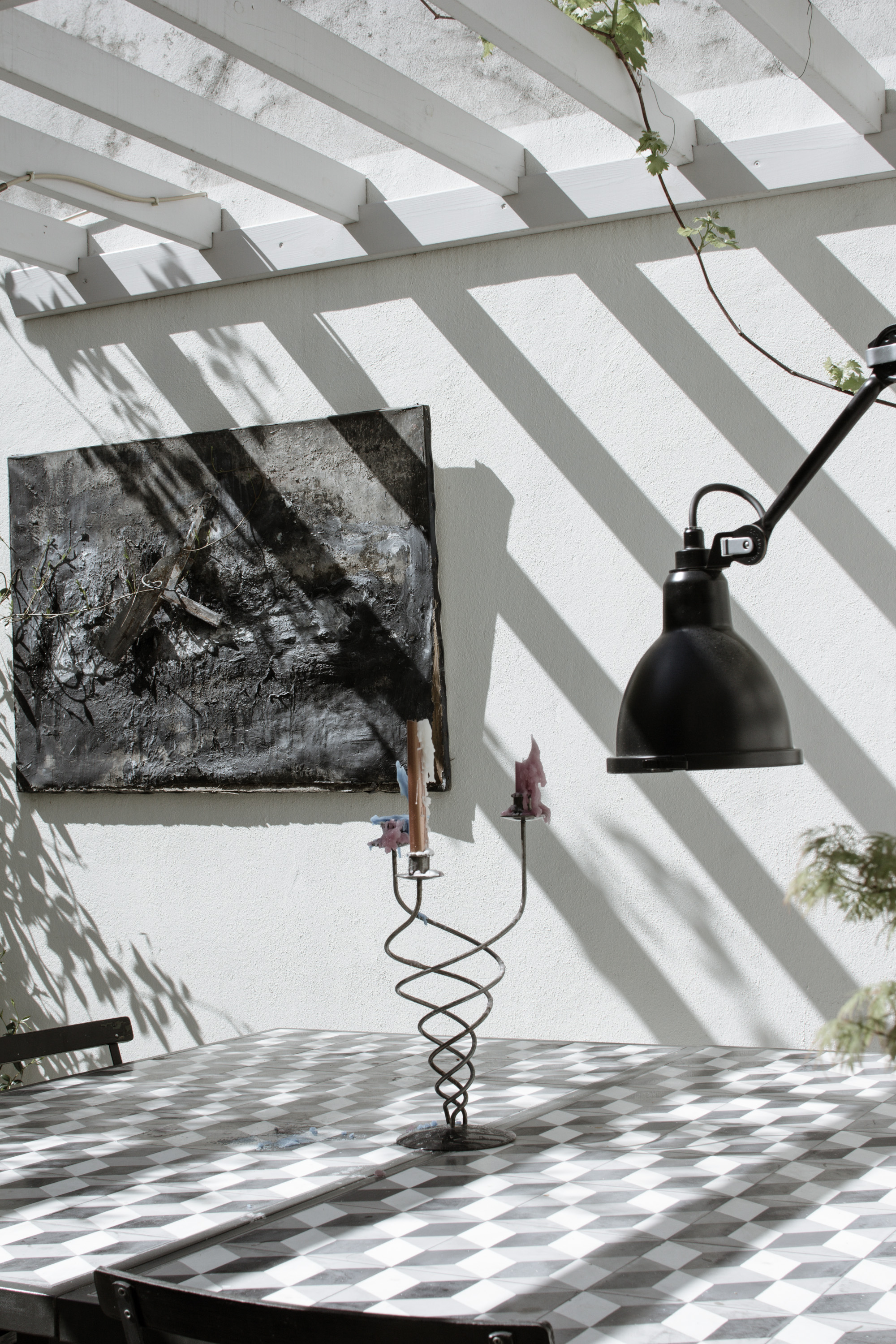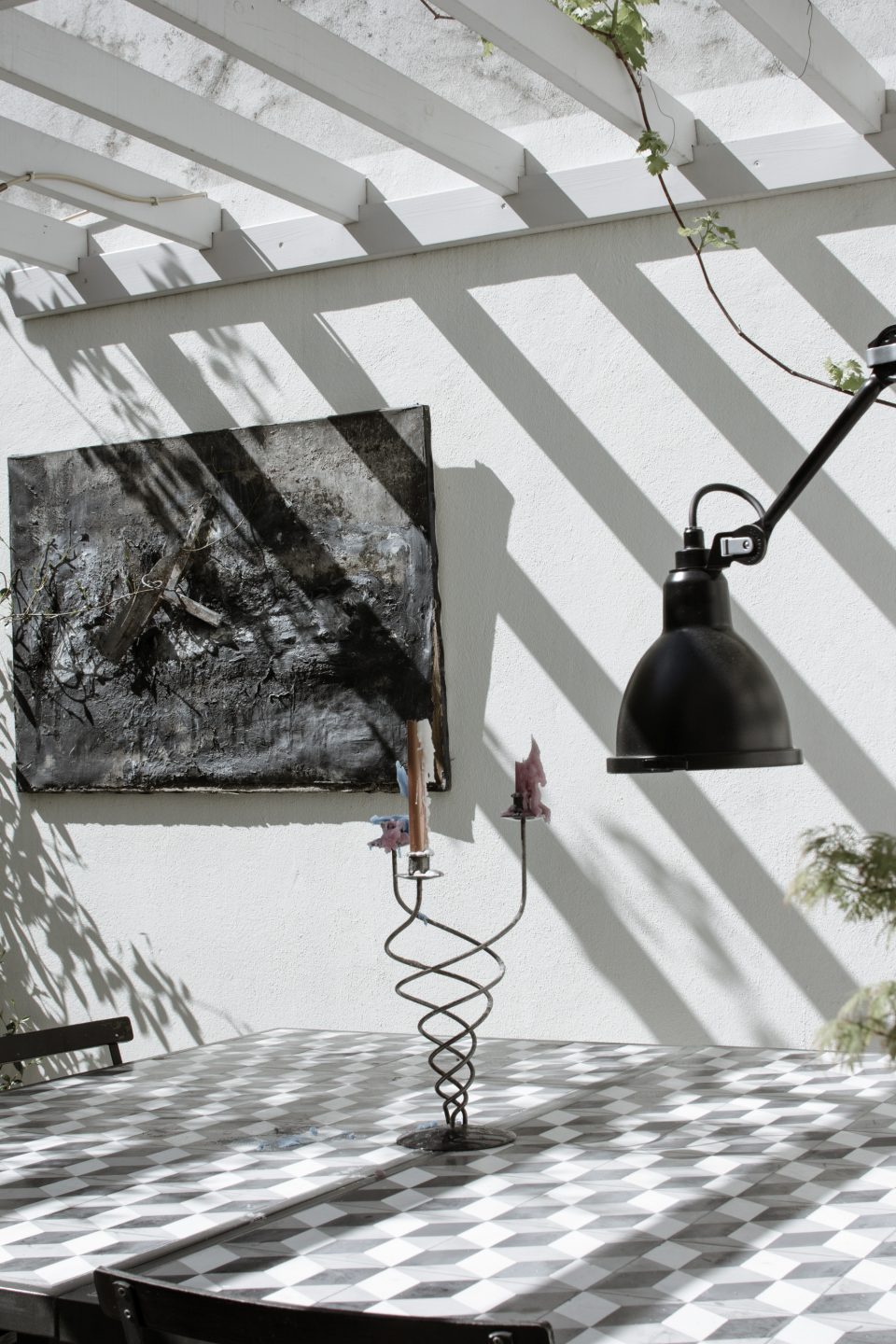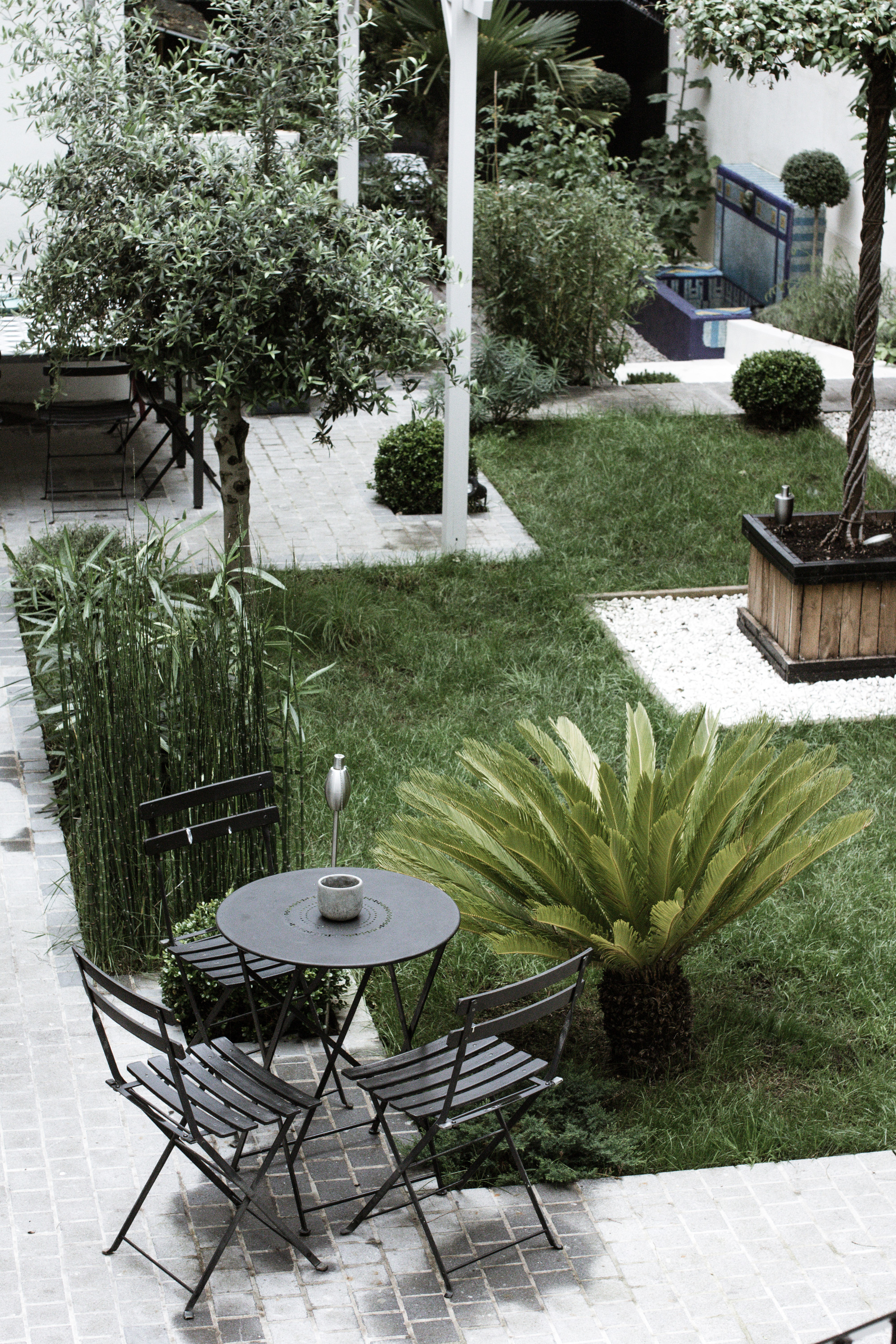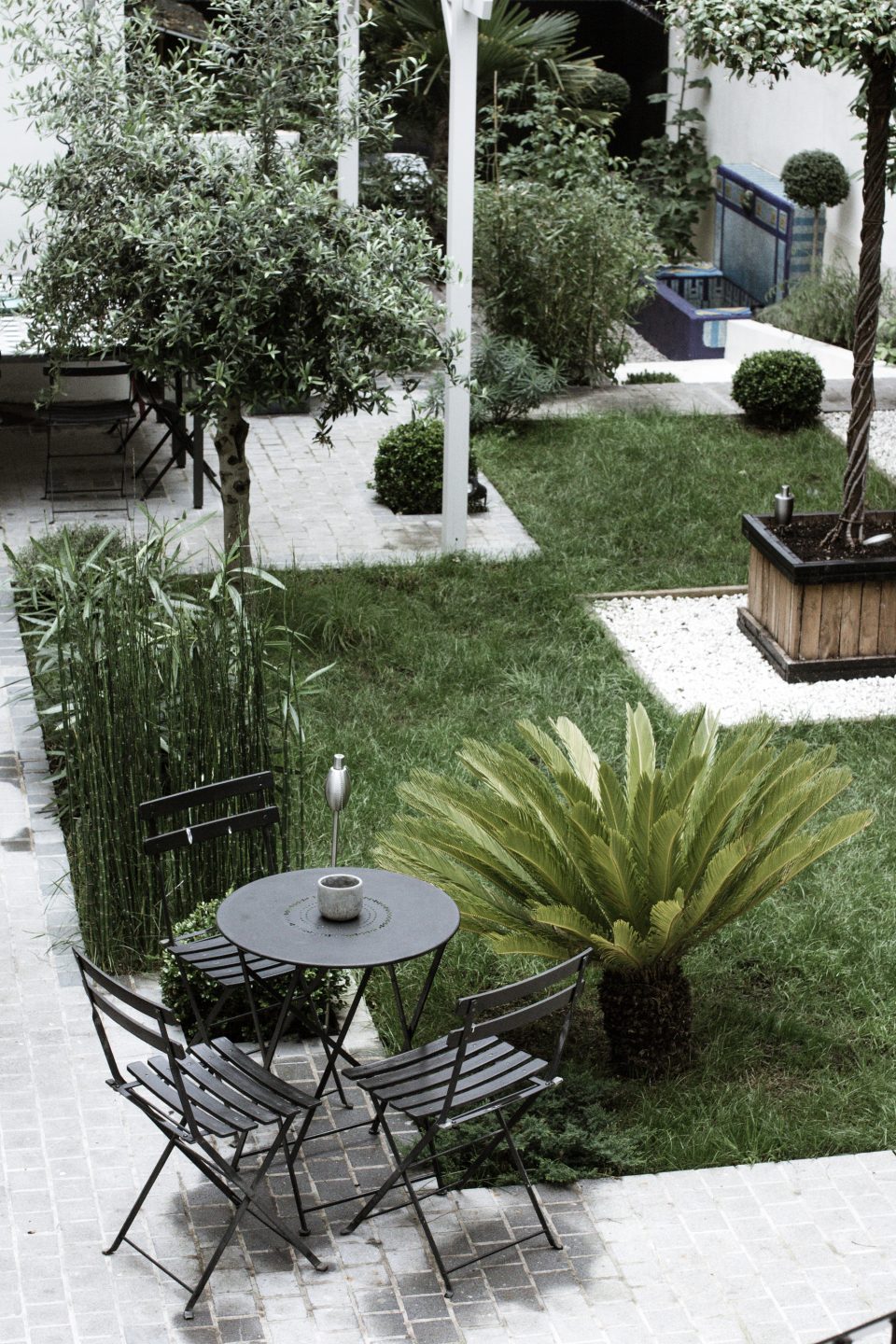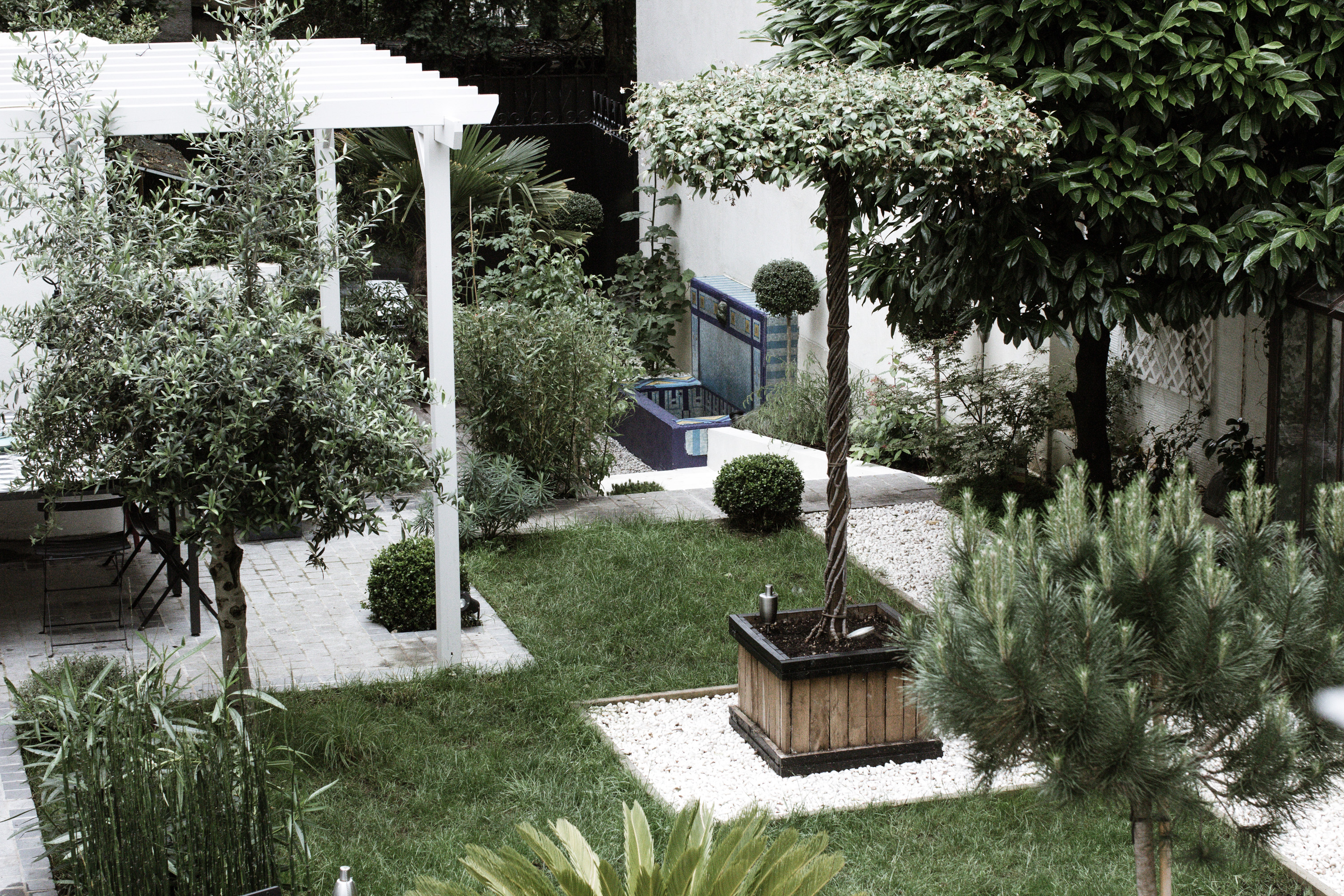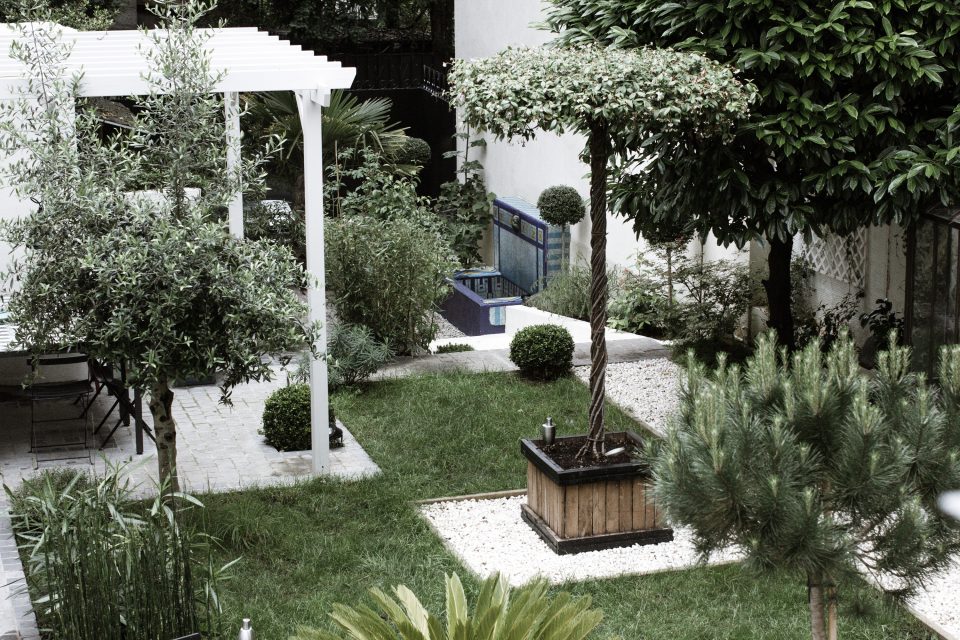 The facilities of Villa du Square don't disappoint, and the lovely smelling Ritual toiletries were a great touch. There was both a shower and a bath, as well as two separate sinks, one for her and one for him.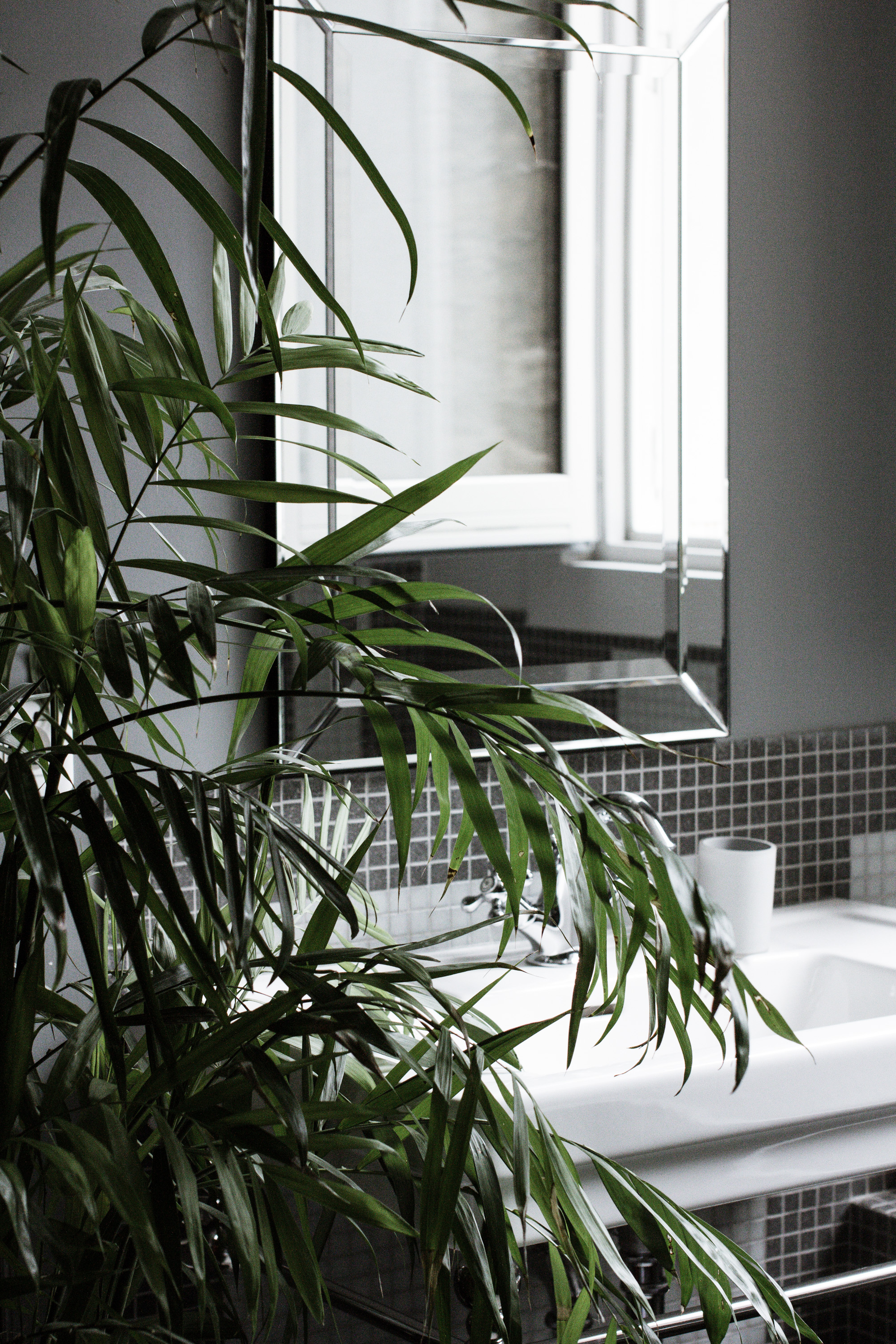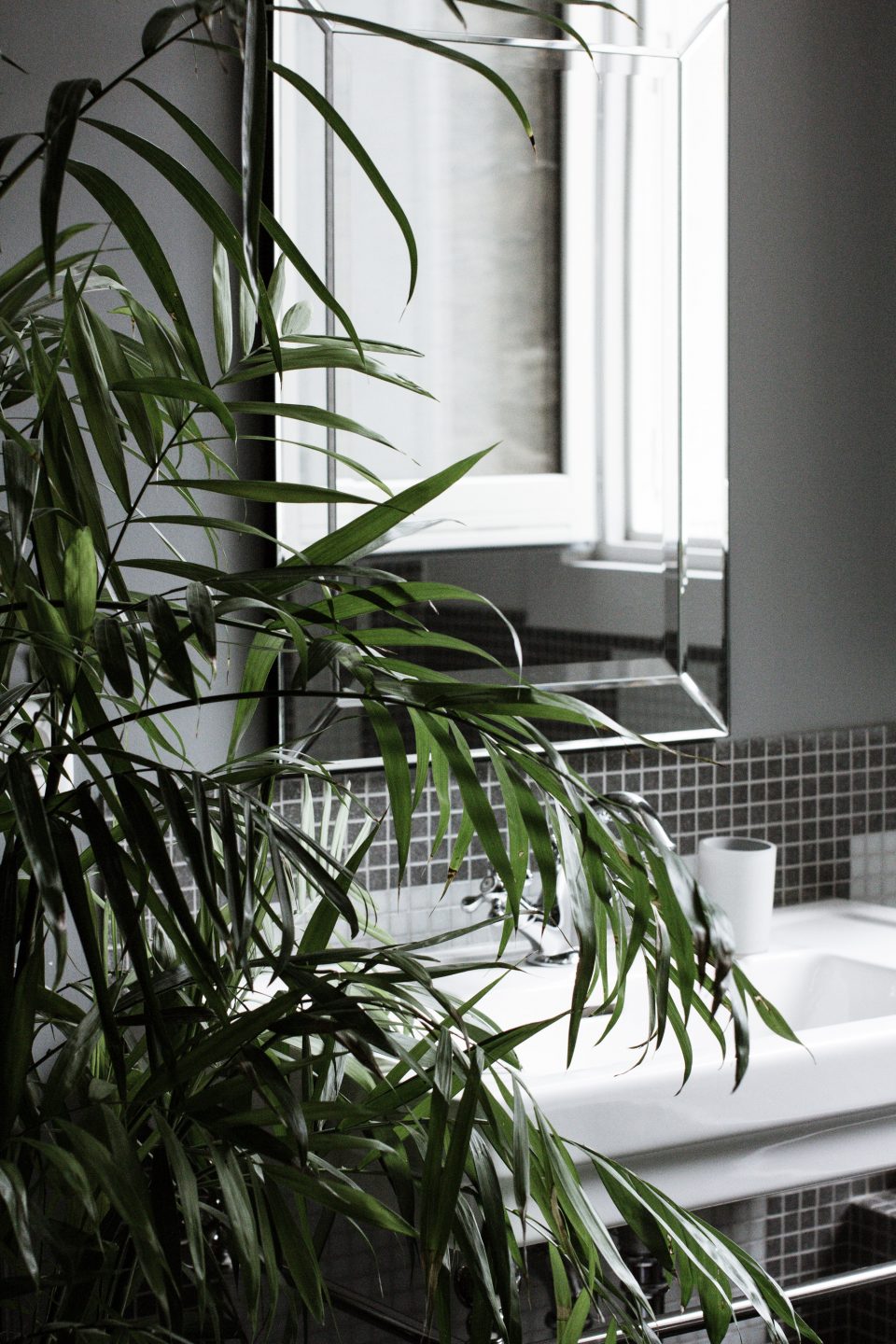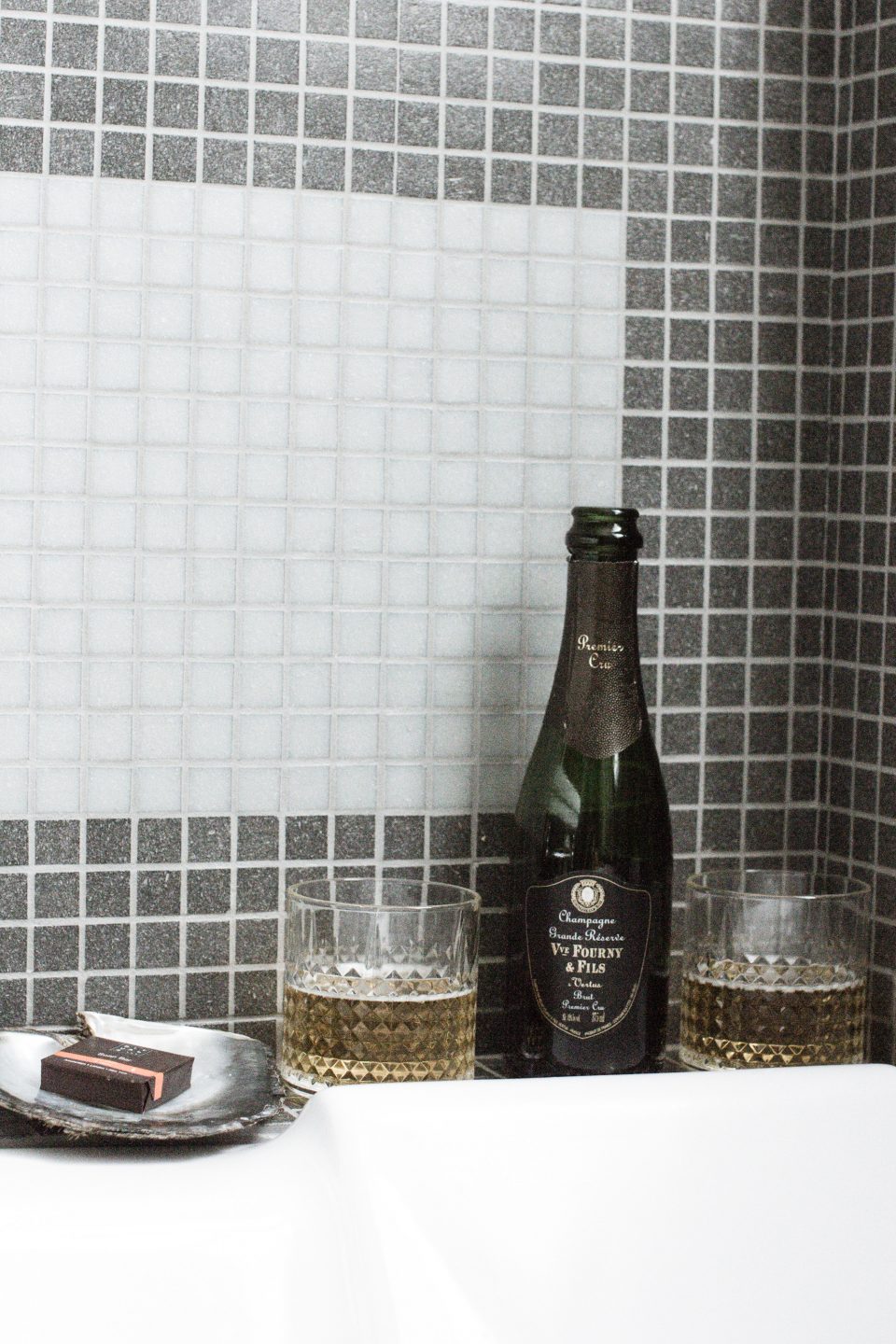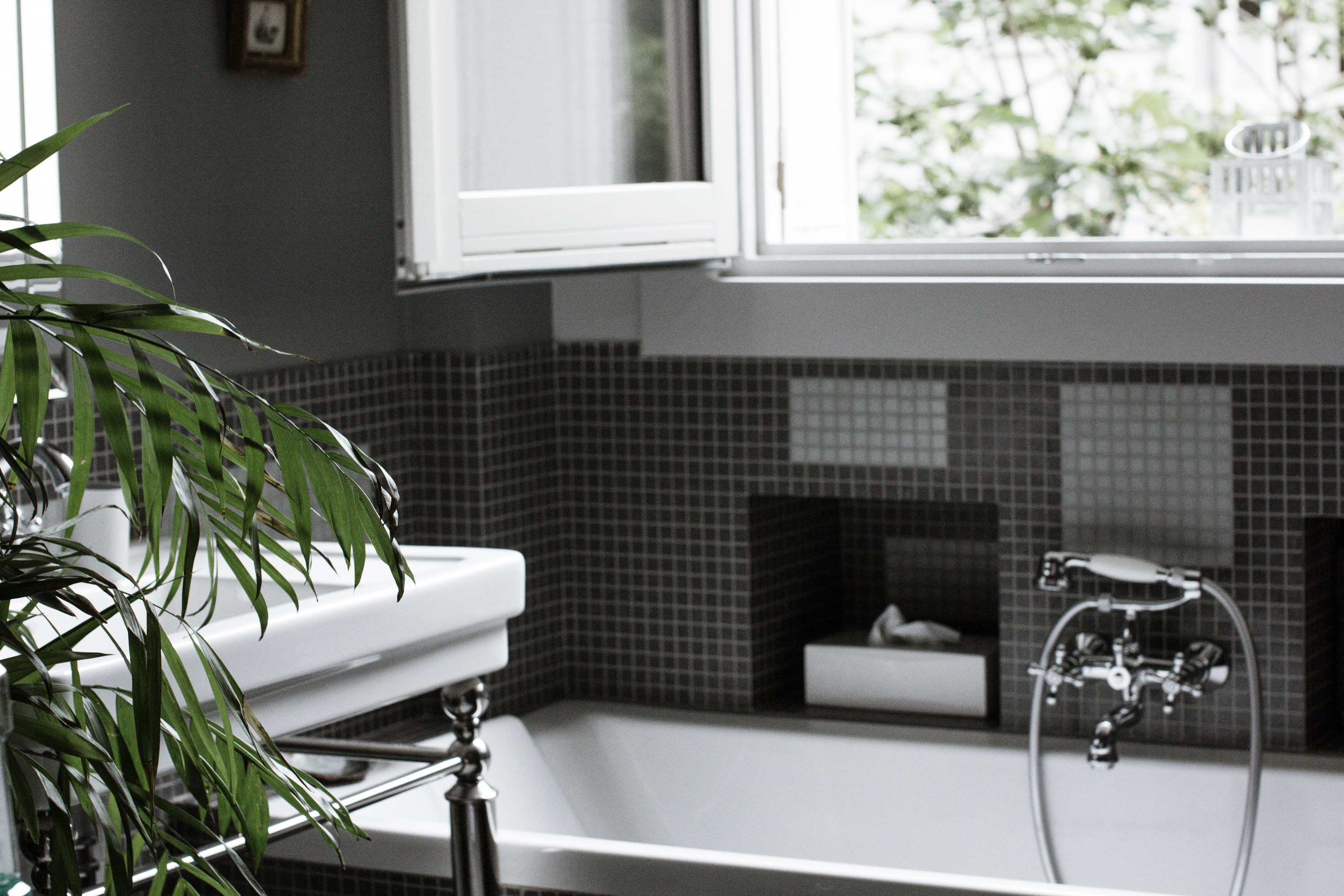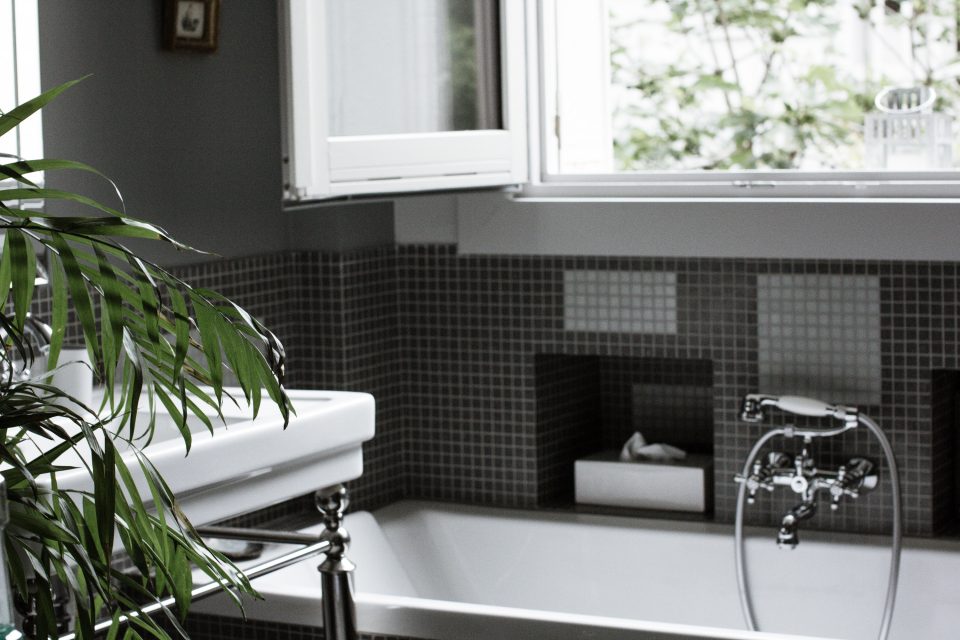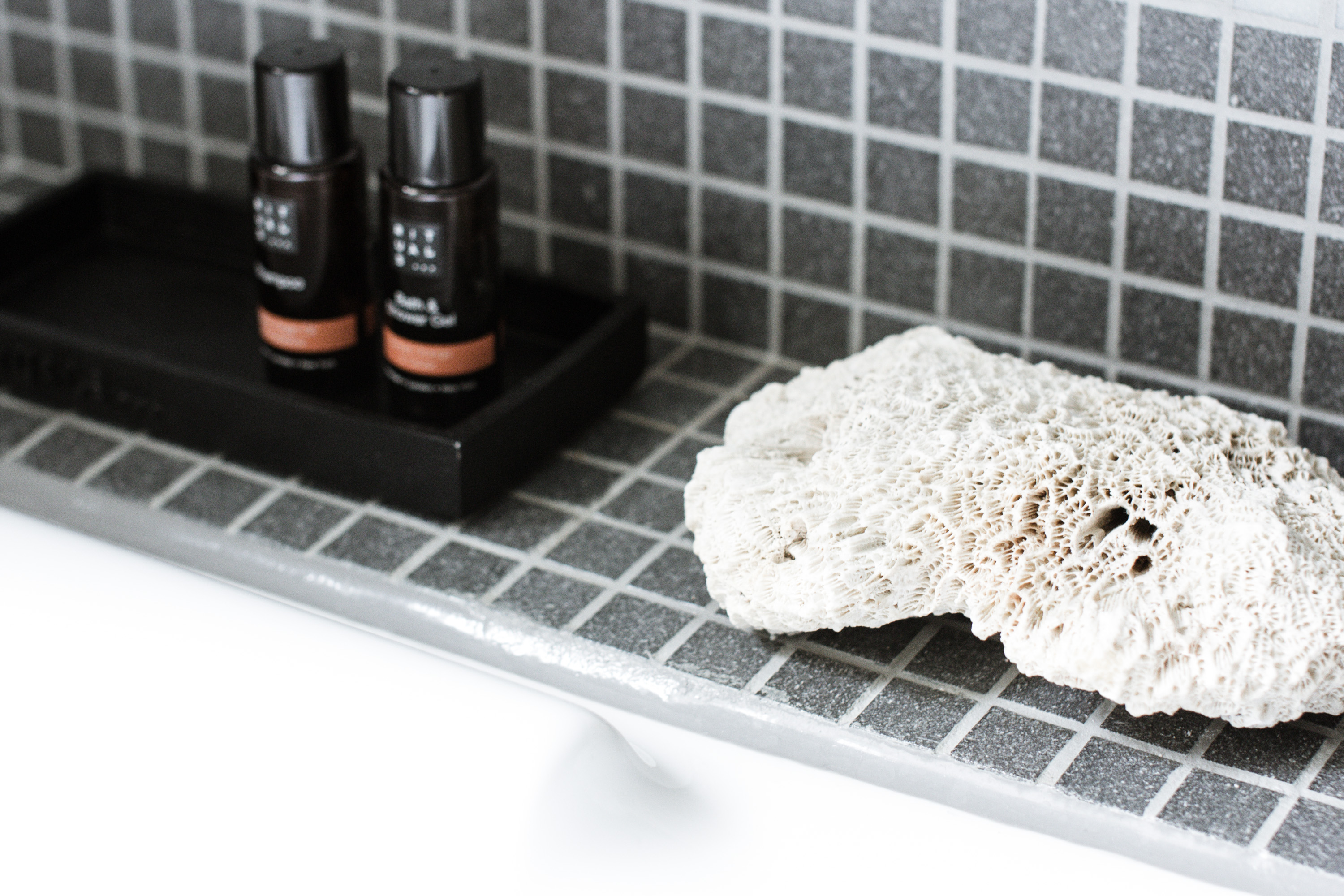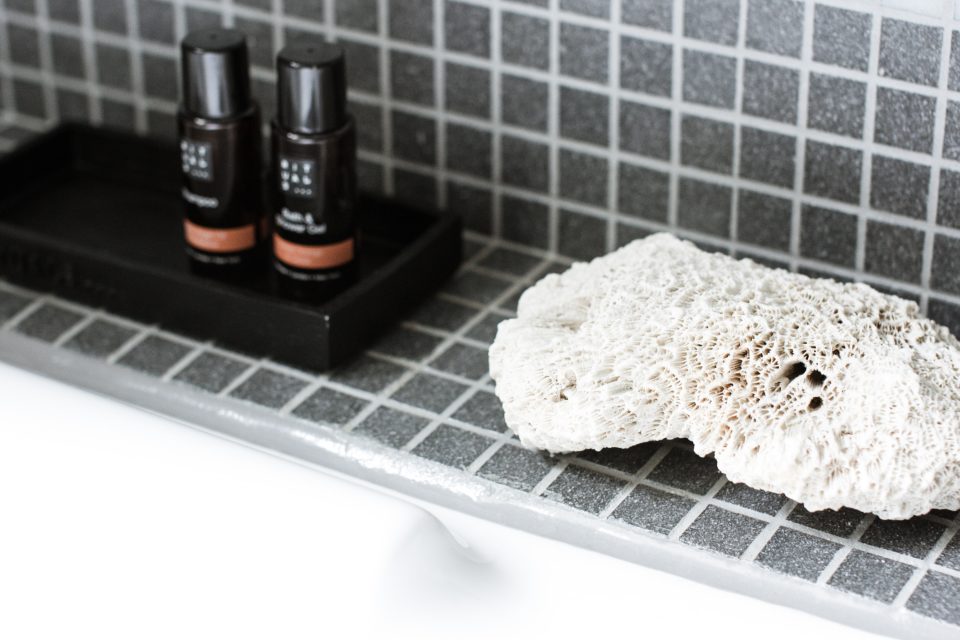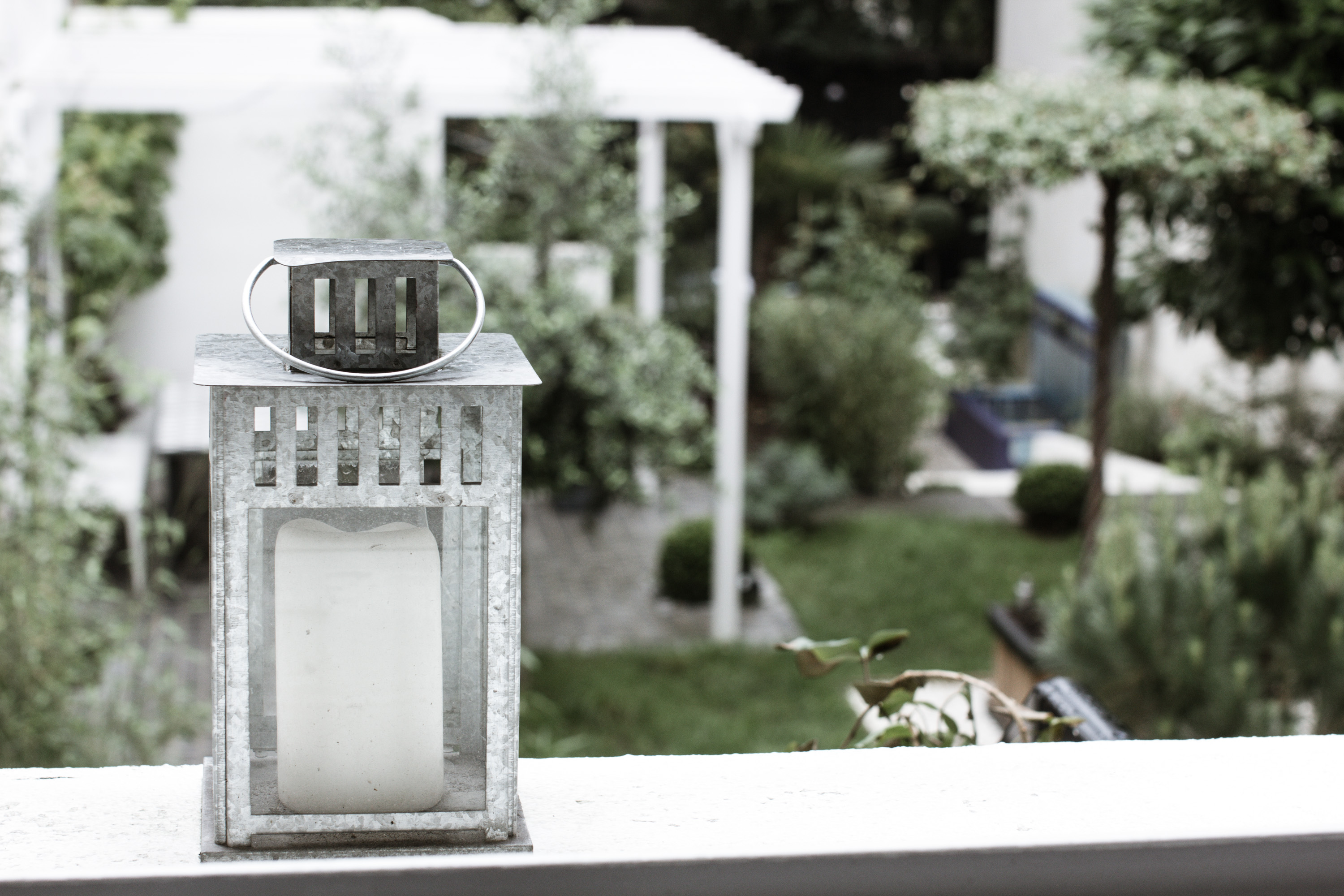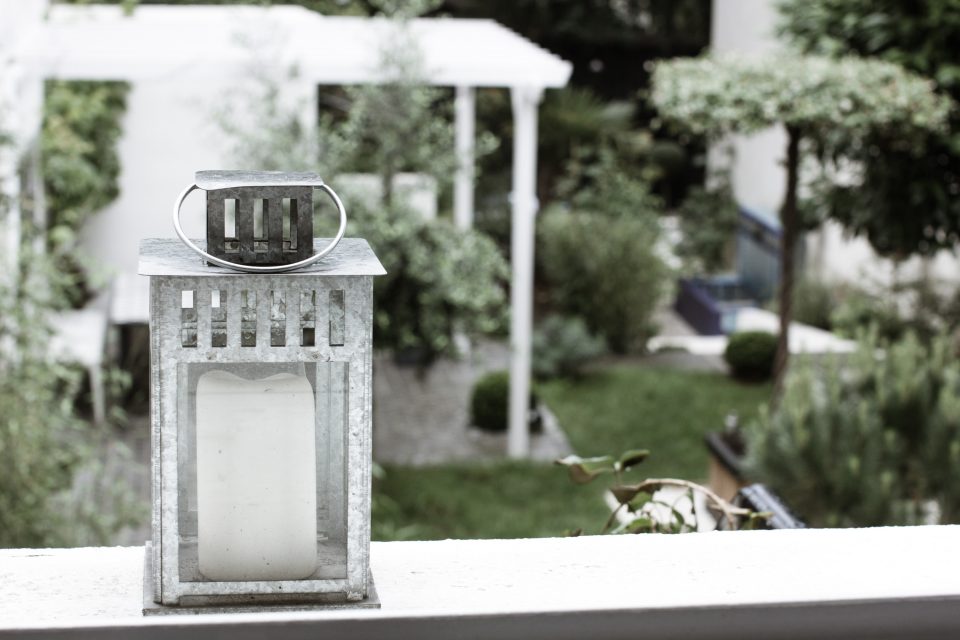 One rather remarkable setting in the villa was the lovely spiralling staircase with stone steps and iron balustrades, walls lined with more artwork and some sculptures in small corners. My hat's off to Marie-Victoire for her renovation and decoration, and more hats off to the collective Gicqueaus for graciously sharing their exceptional home and inspiring space with us.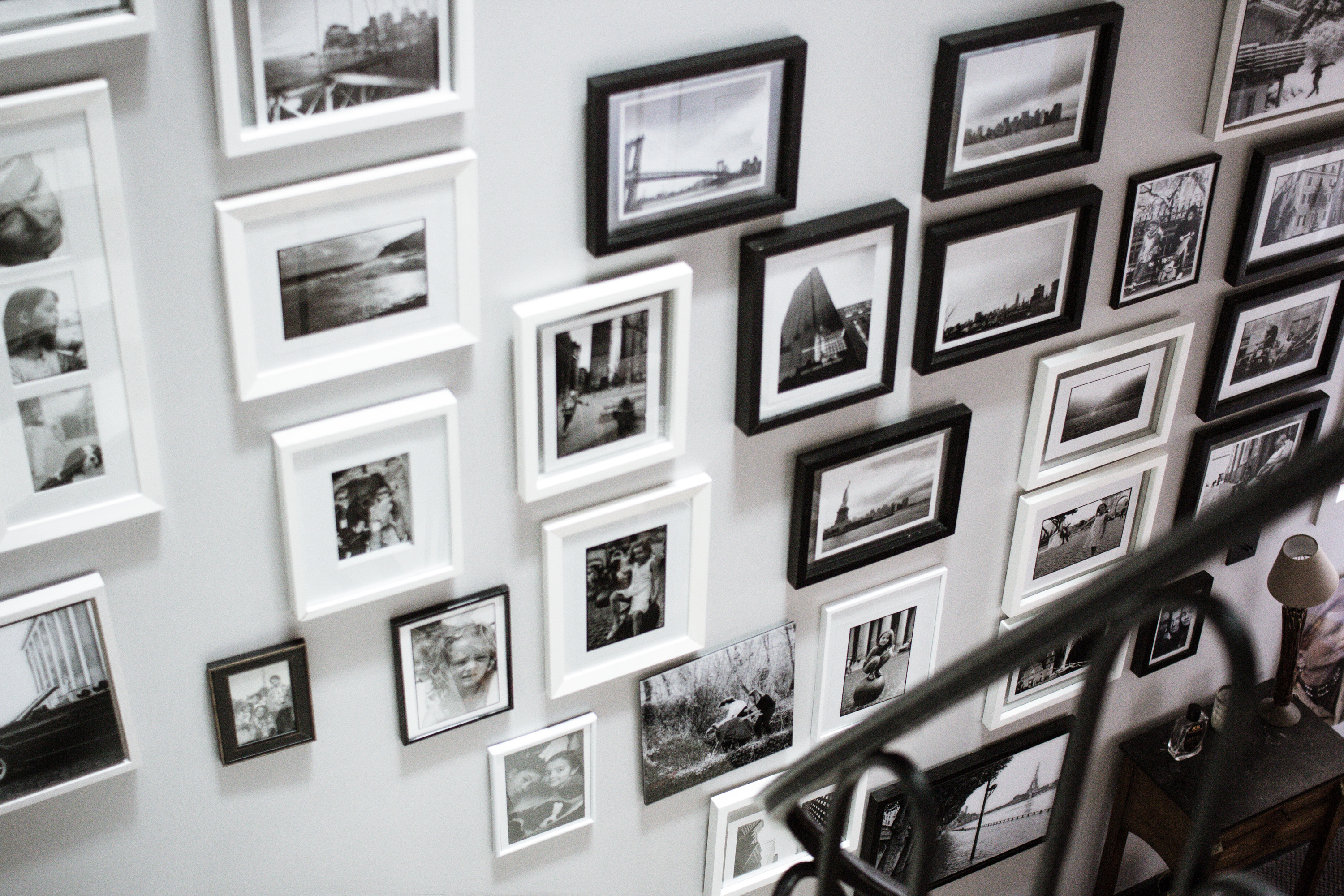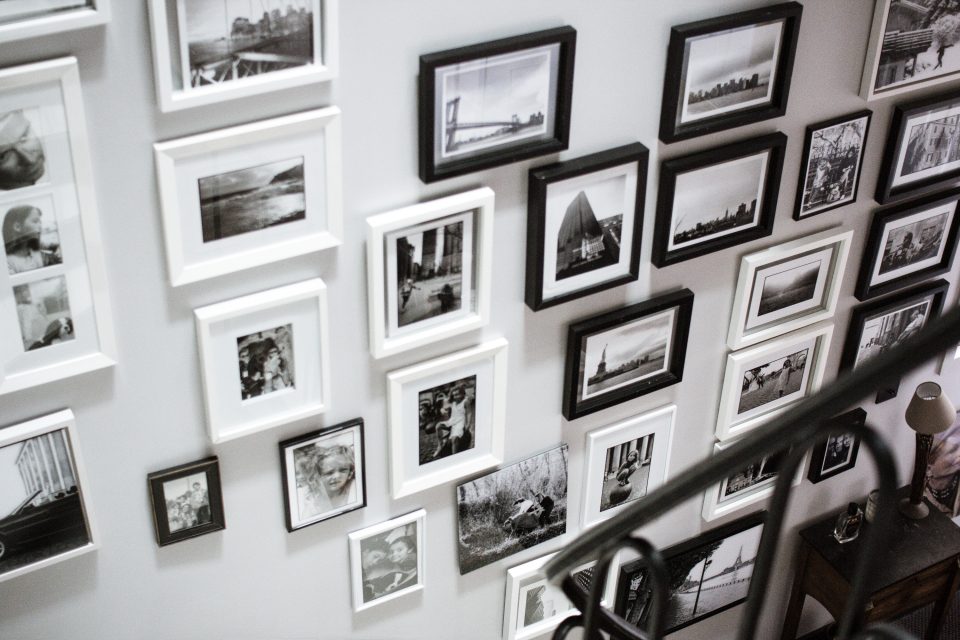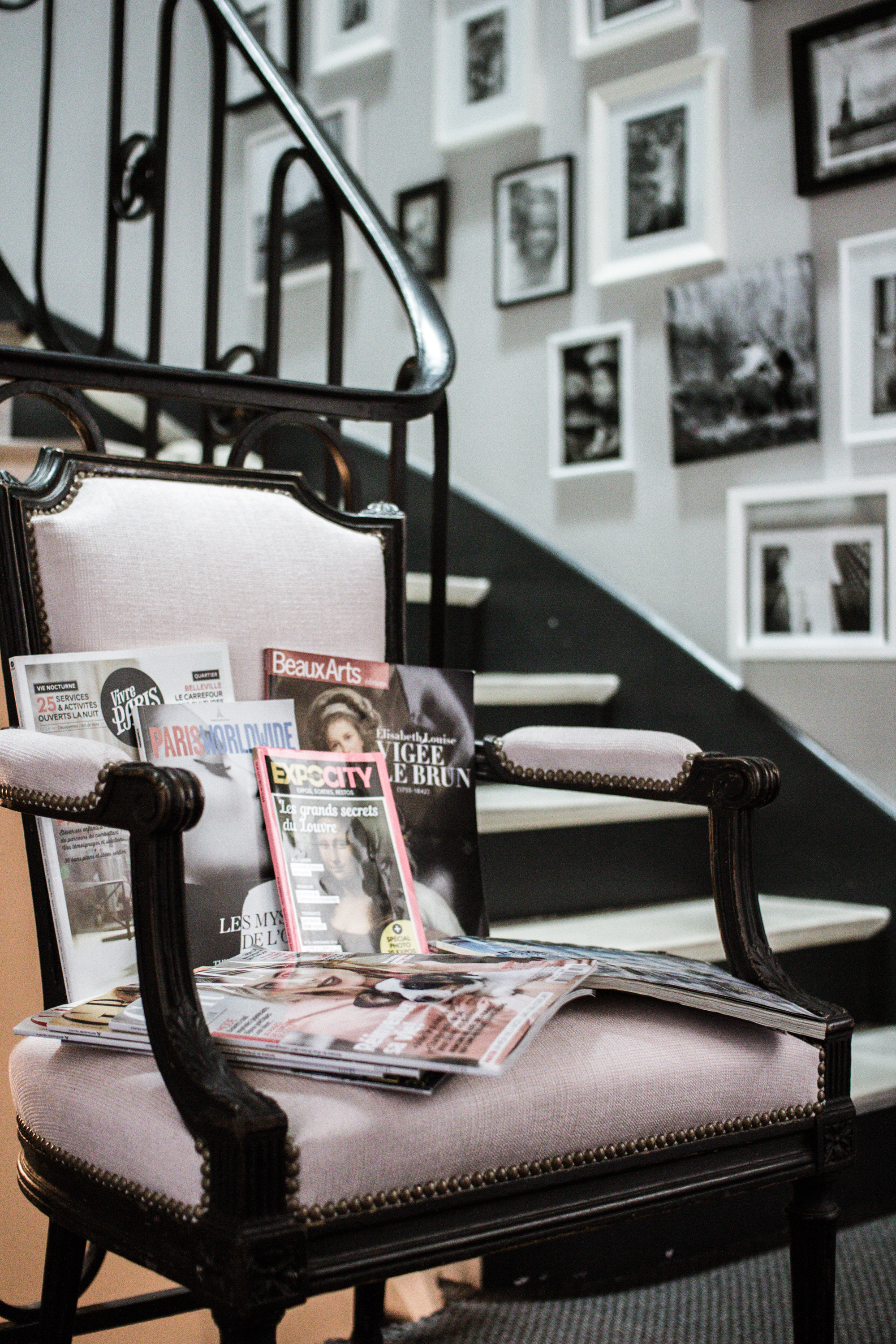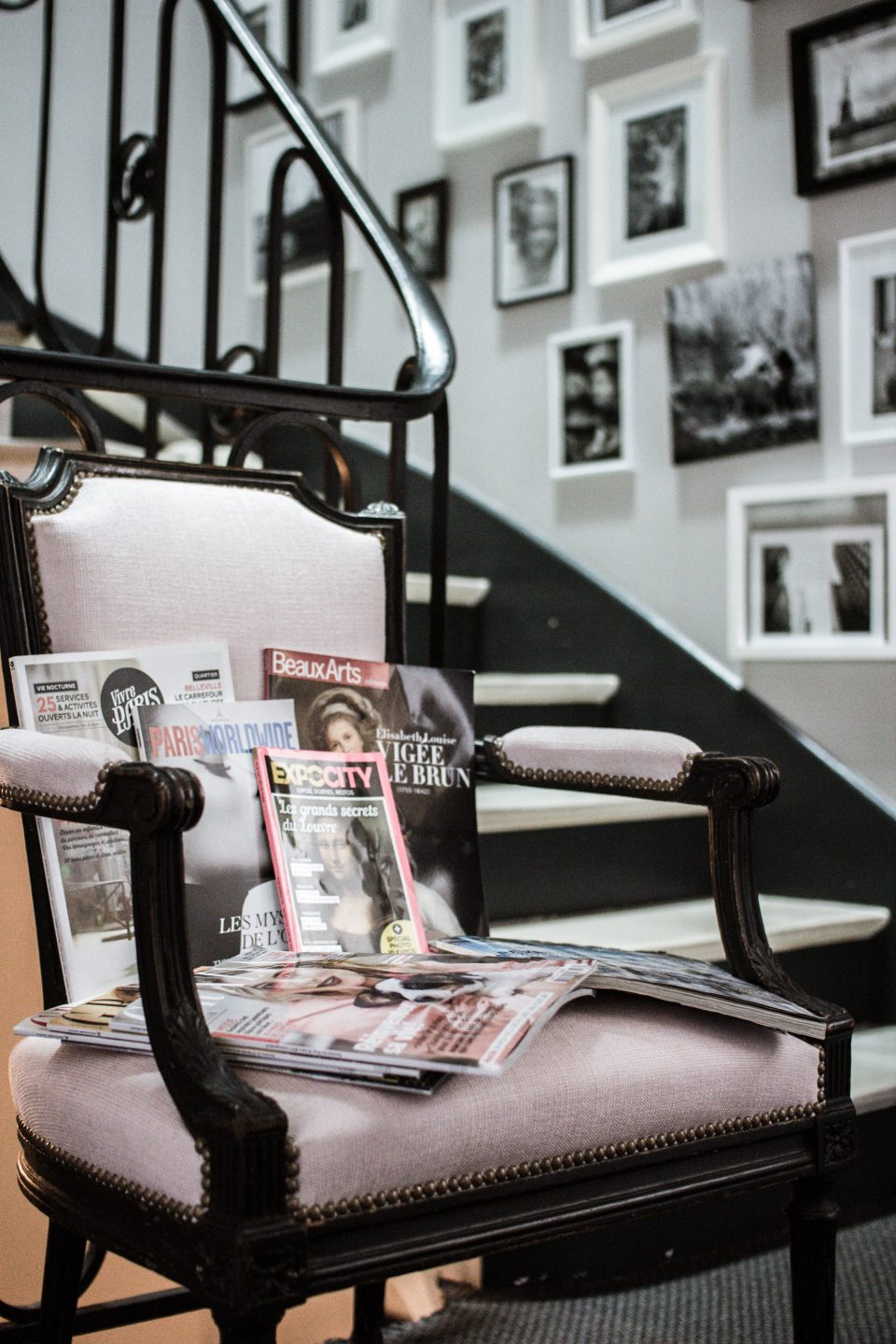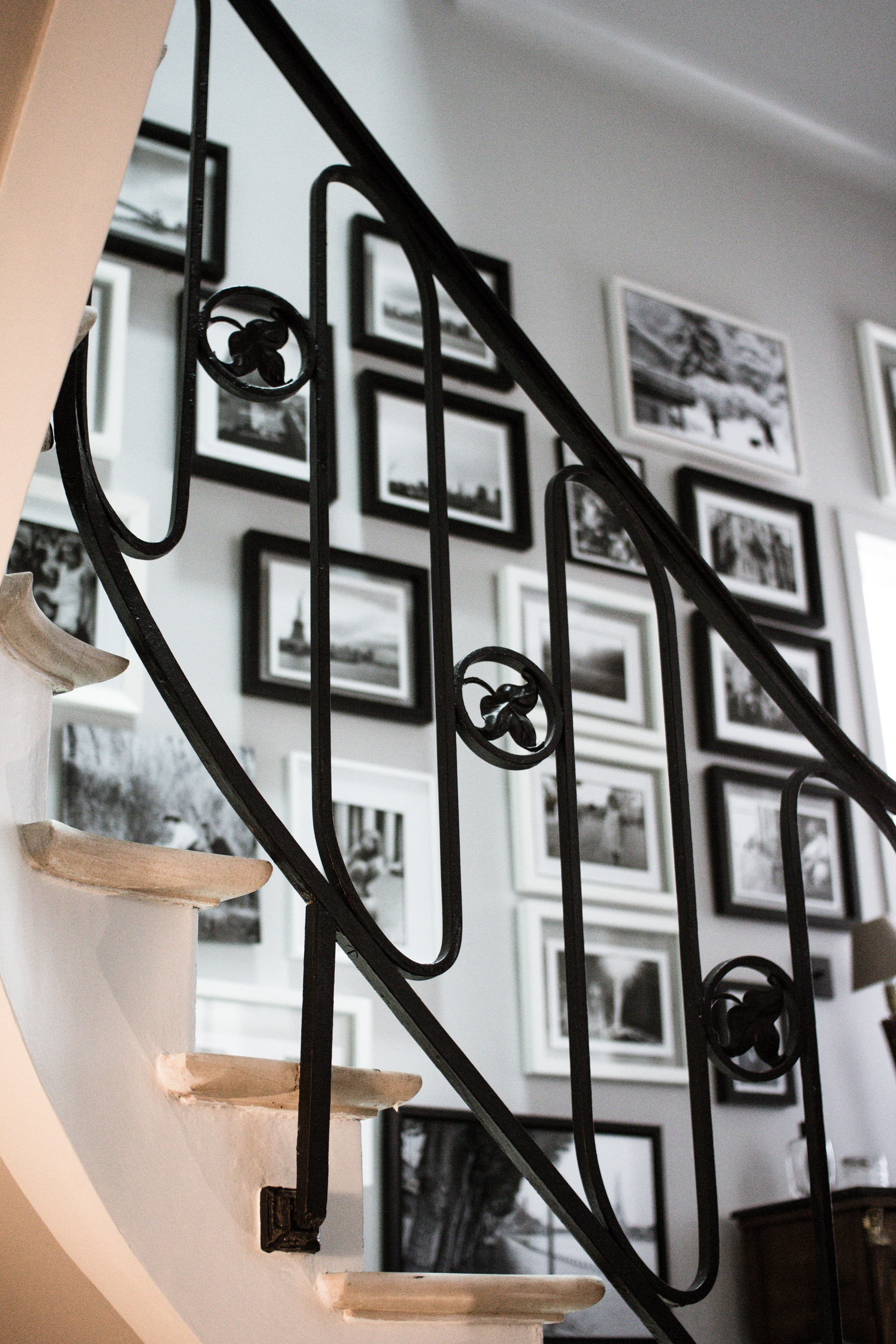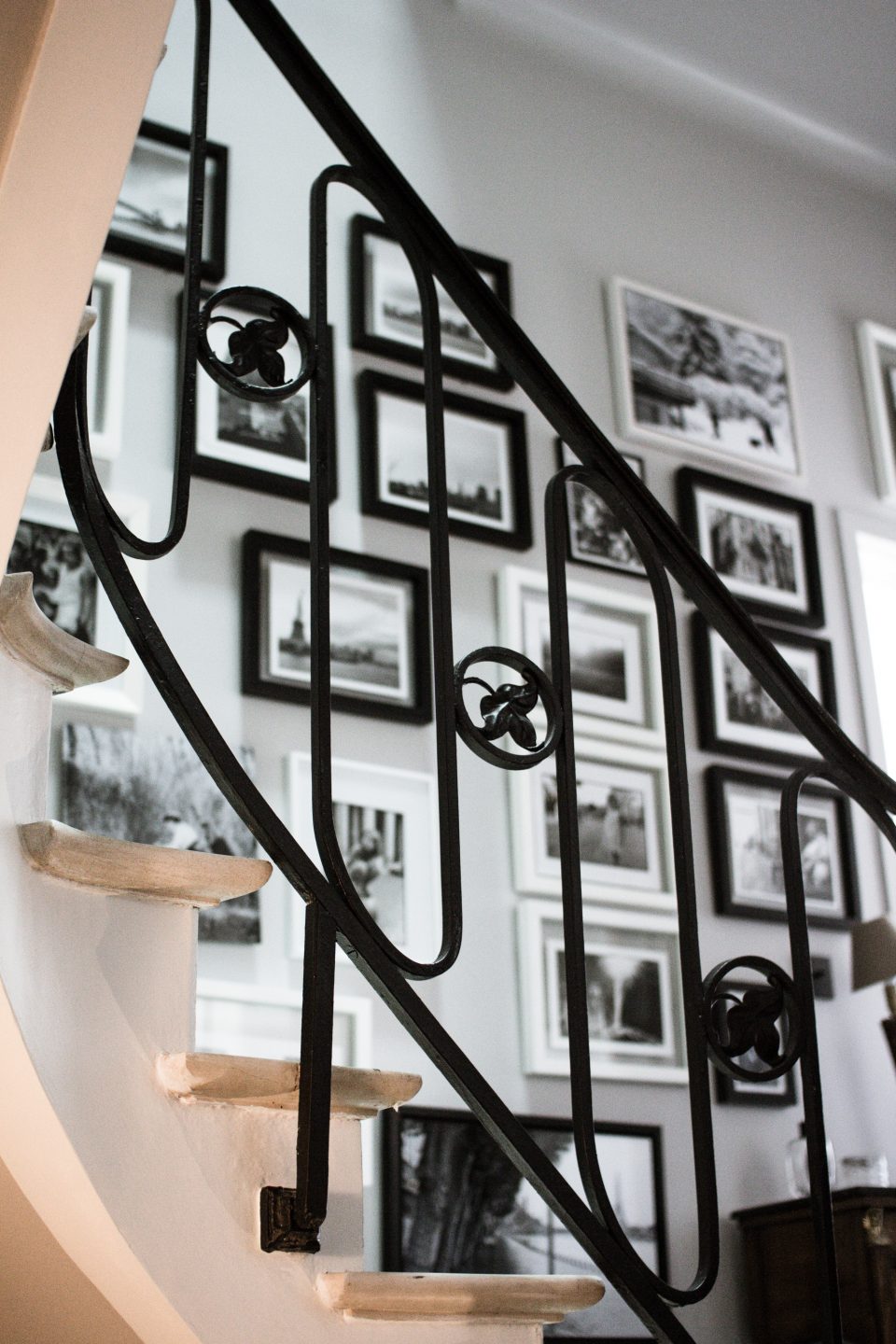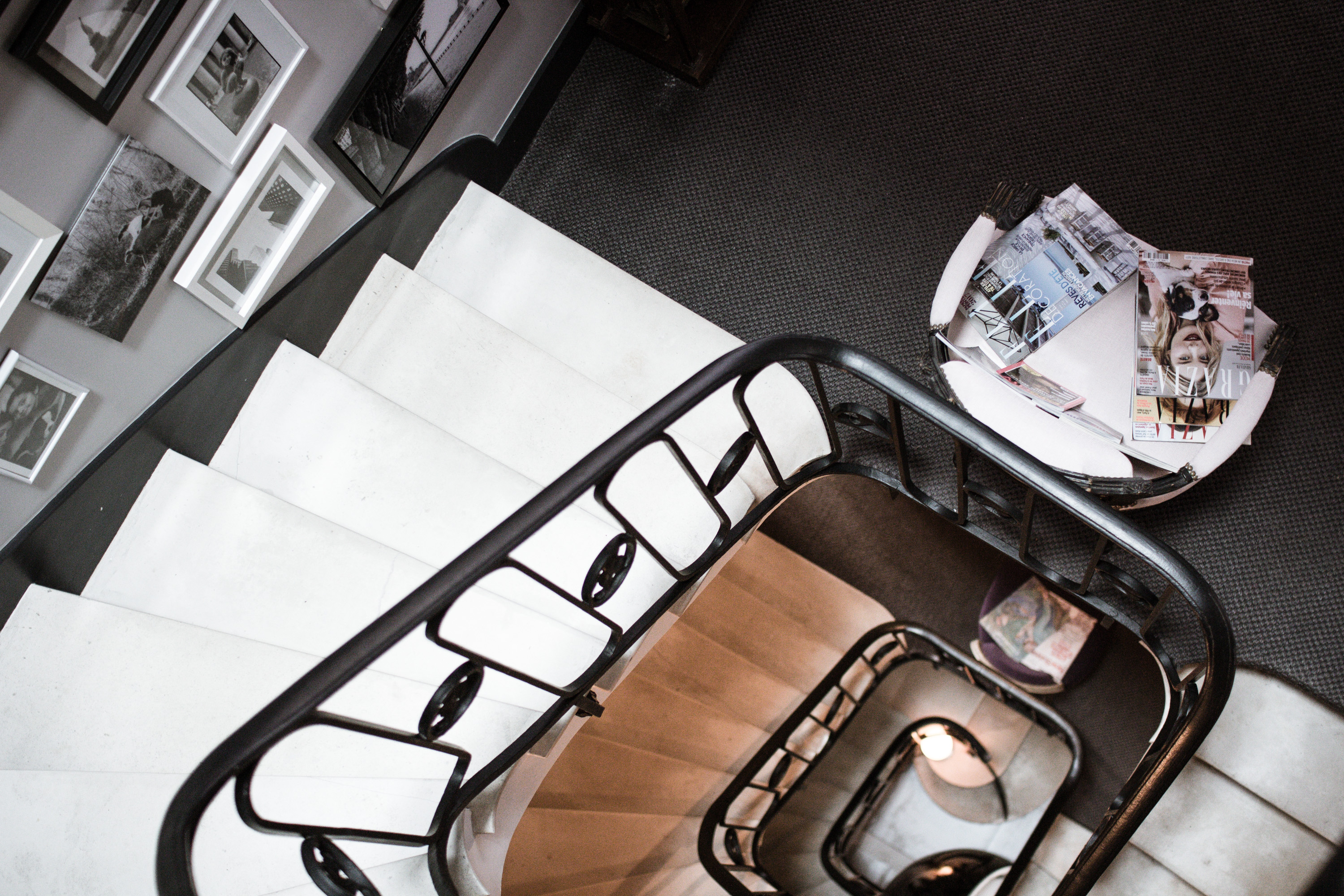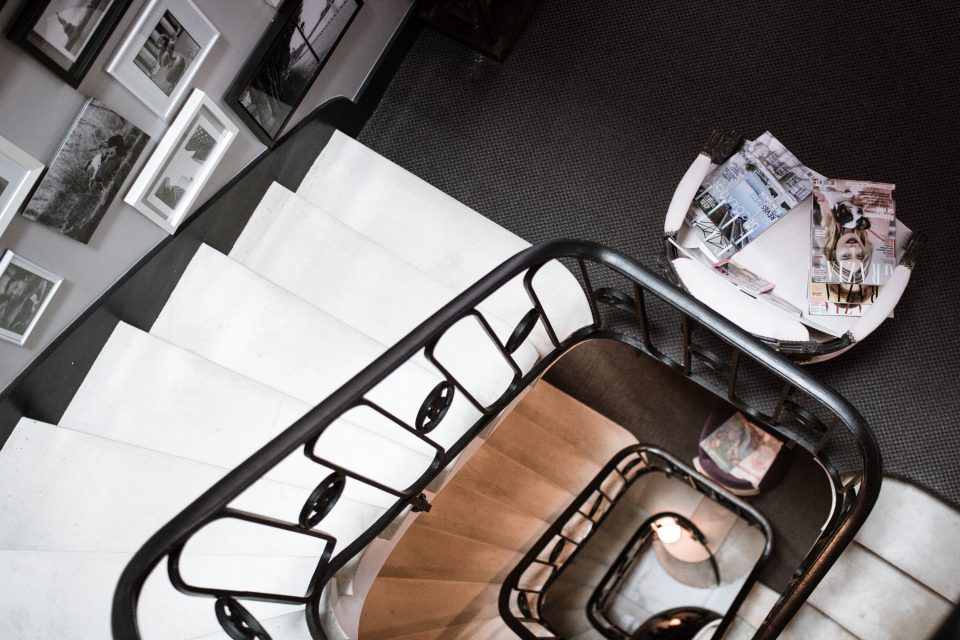 Even though we are residents of Paris, it's one of those places where you can find new areas and curious spots that delight and amaze and feel like you're away on a grand holiday. Villa du Square was both a remarkable gem and a wonderful experience that helped make our time of marriage really special. If you choose to stay at the Villa du Square, you might even see a picture of us adorned somewhere on the walls amongst their amazing art collection.