… All made possible with the very best in British knitwear design. Ok, I know there is a lot of knit featured in this post and while I will dedicate an article to each individual designer I mention here, for the moment I wanted to share my very best selection all in one. I spent this Christmas holiday wrapped up from the cold both inside and outside in an array of different British knitwear, something I am finally embracing now. There was once a time in my early 20's when I don't remember ever owning or even liking anything knitted. Yet, since knitwear design has come along way since then I am finding I now can't step away from it, so here I am wearing it almost head to toe huddled up by the fire, and I never felt better about it.
So, let me introduce my top designer picks and I hope that you take a minute to look at their beautiful work.
Cameron Taylor*
I have featured Cameron Taylor knit sweaters here before, they have always been a brand I wanted to support and a real favourite of mine, but never more so than this season. I shopped their collection at Epitome Edinburgh while we made a long weekend stopover before Christmas and I quite literally would have taken every style in every single colour.  As you can imagine though, I had a hard time picking a colour, but this Double Split Roll Neck though was definitely my favourite style from the collection and was an easy choice. Next up on my wishlist is the Double Split Tabard: a sleeveless version of this for warmer weather. The quality of the Cameron Taylor knitwear is impeccable and the styles really are a modern take on the traditional, and I think that's why they have fast become my go-to sweater brand.
Cameron Taylor* is a contemporary Scottish cashmere knitwear collection, concentrating on modern shapes that remain classic and timeless – offering cashmere lovers an alternative to traditional cashmere design.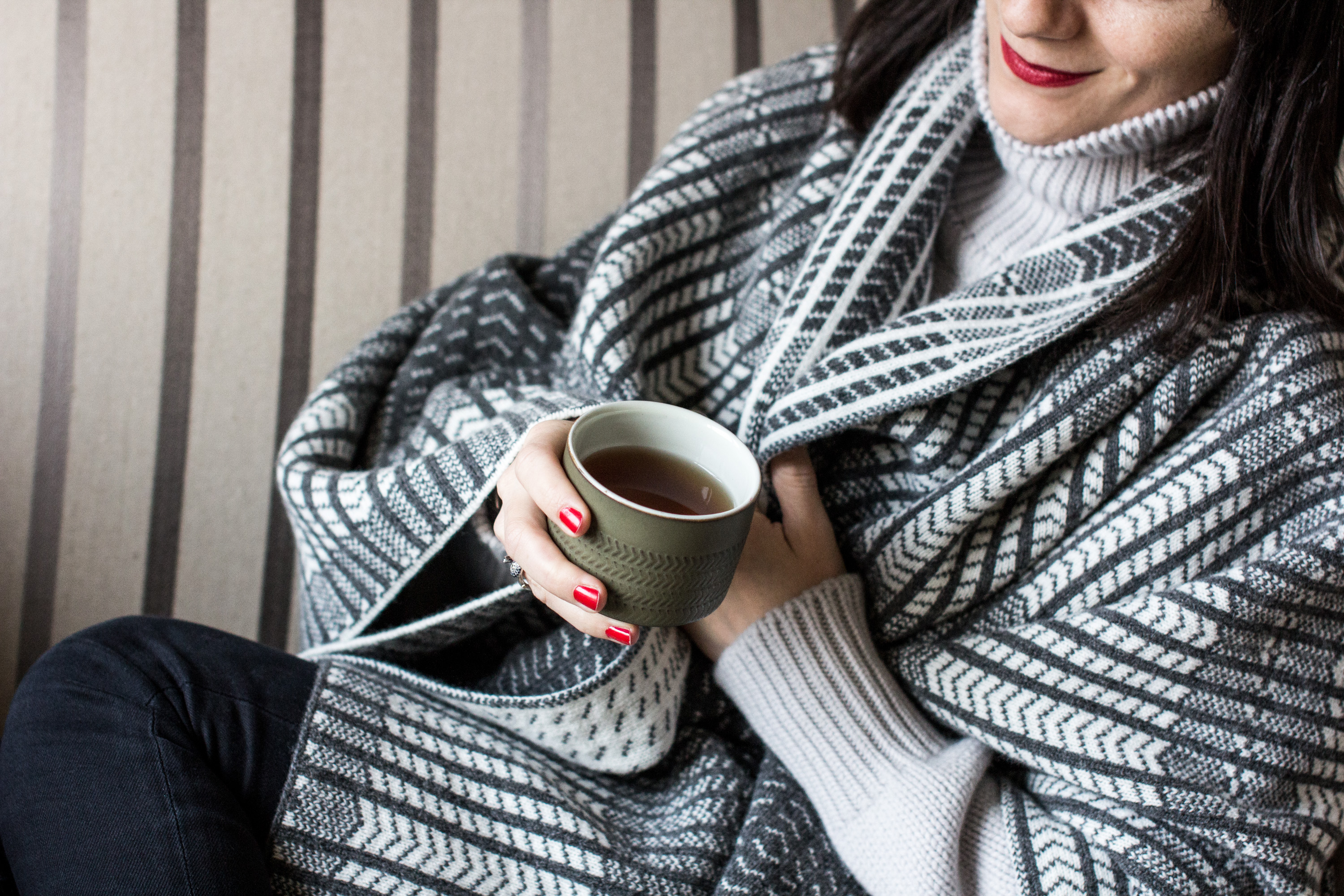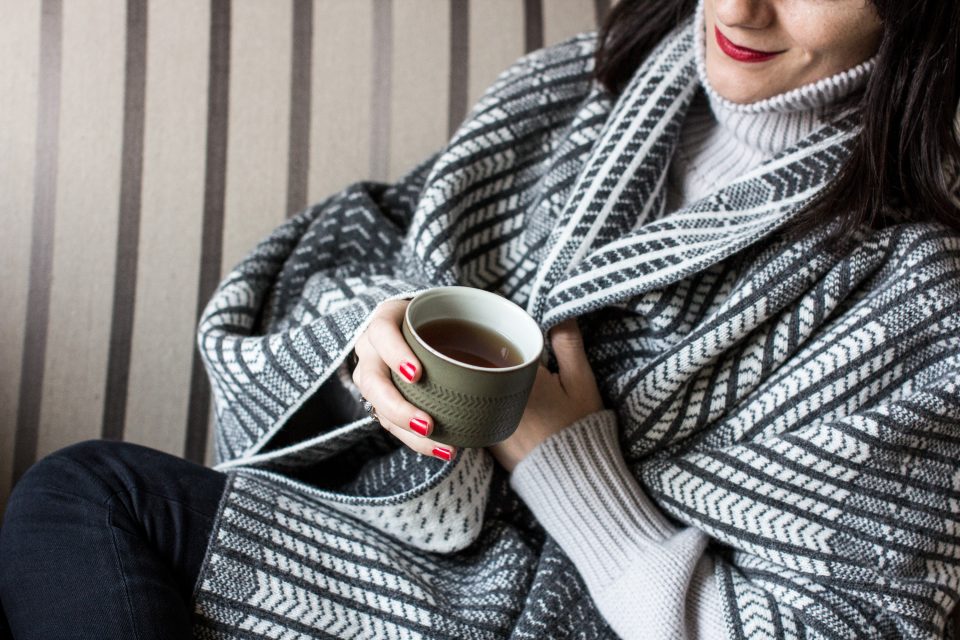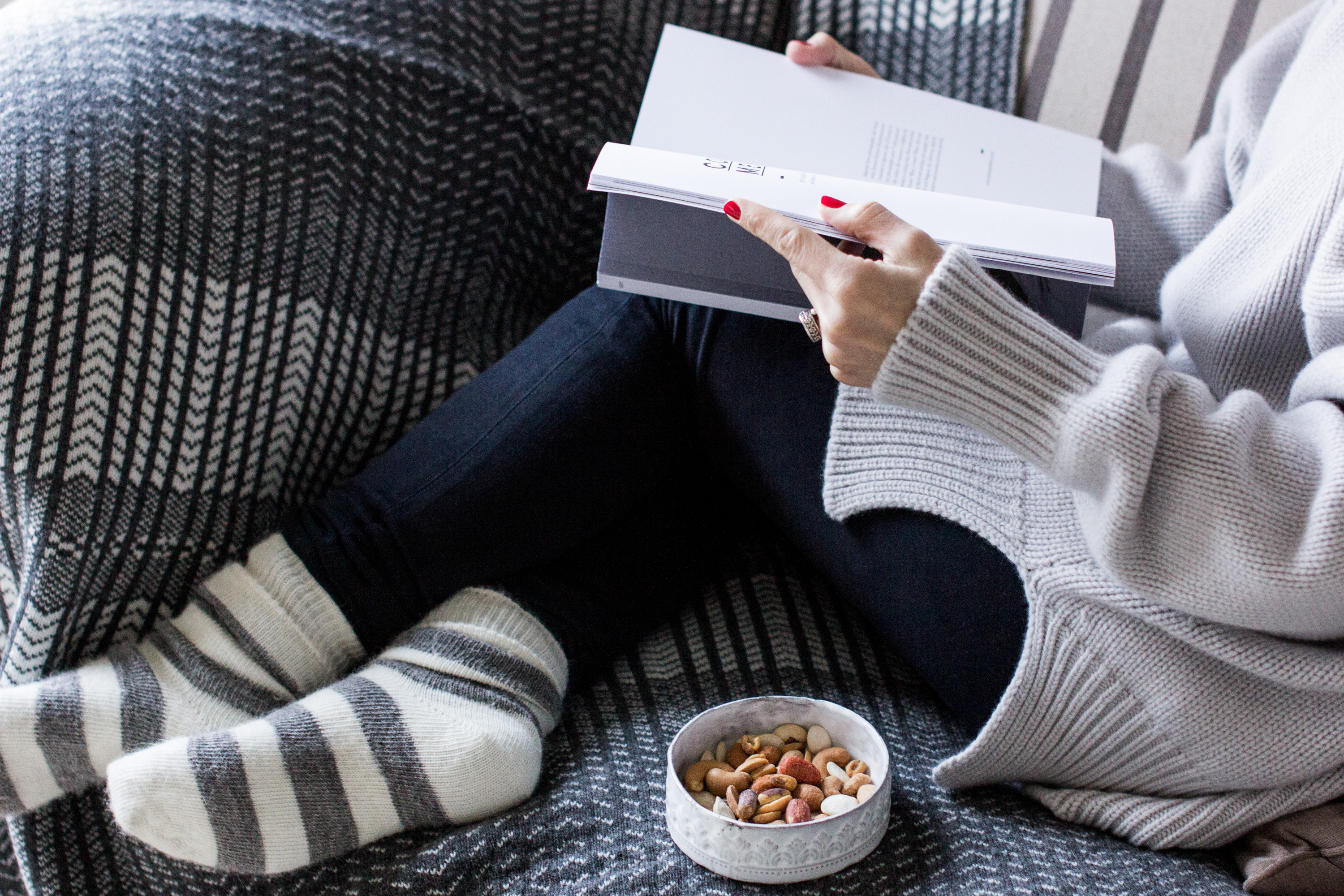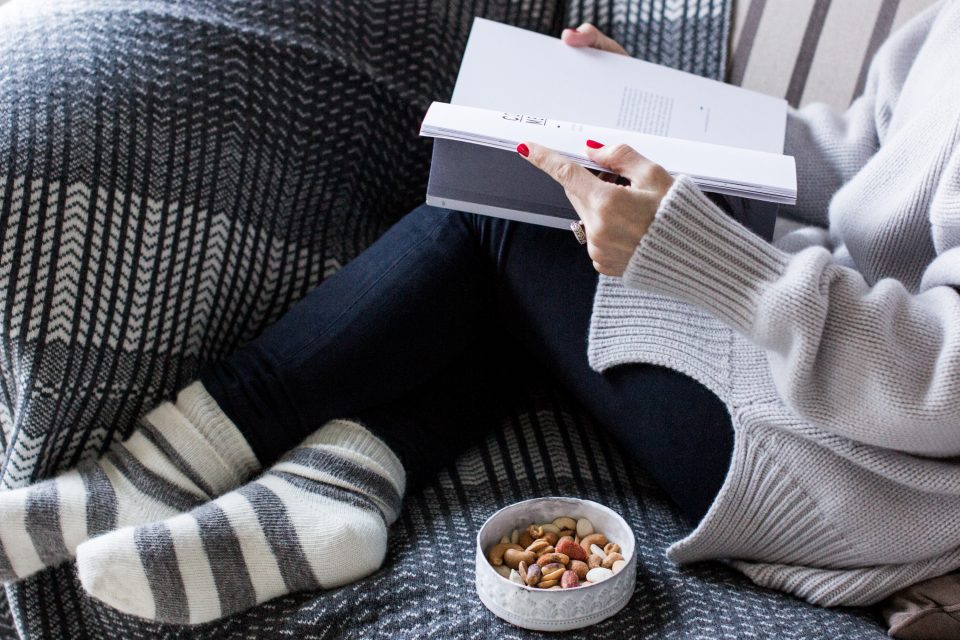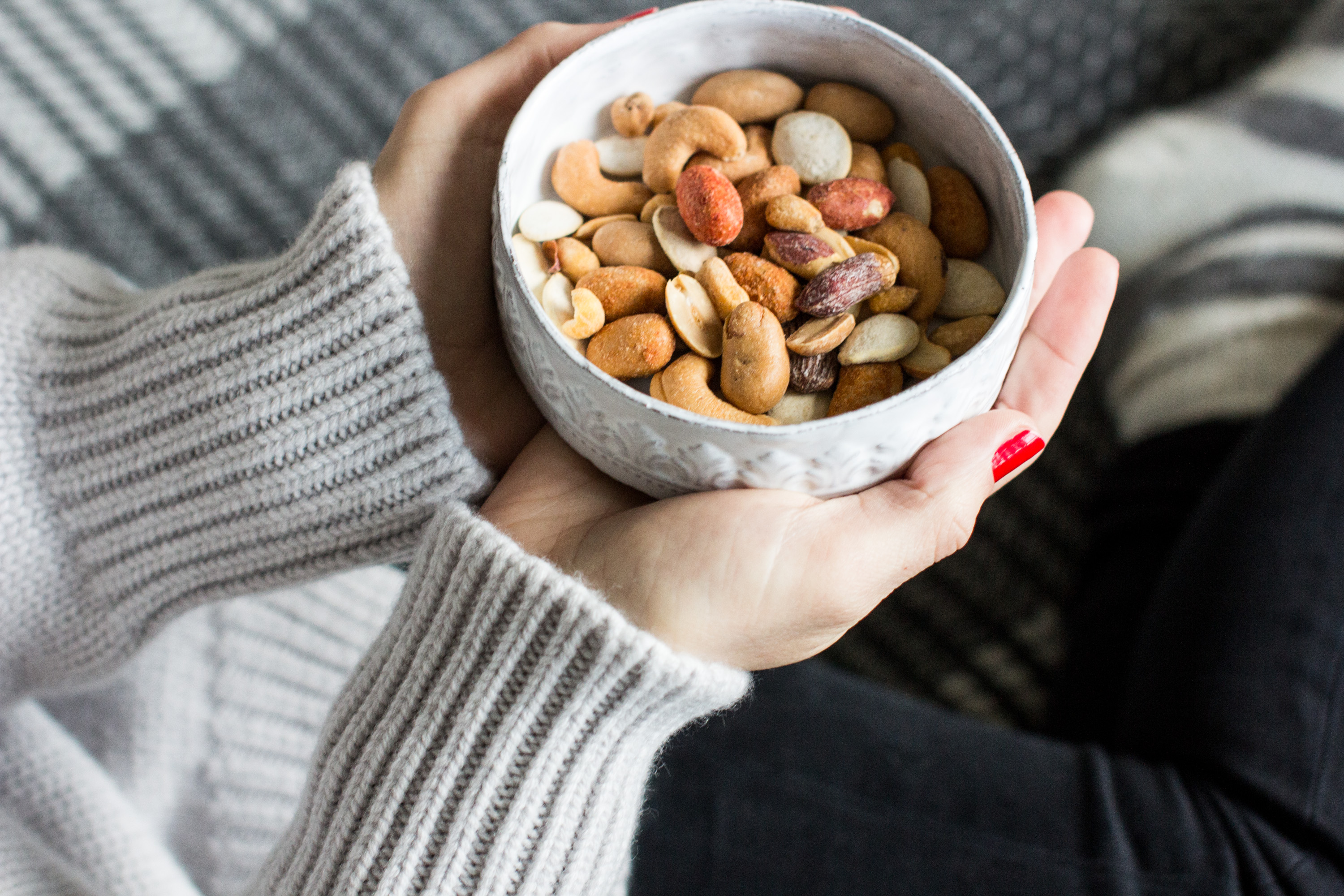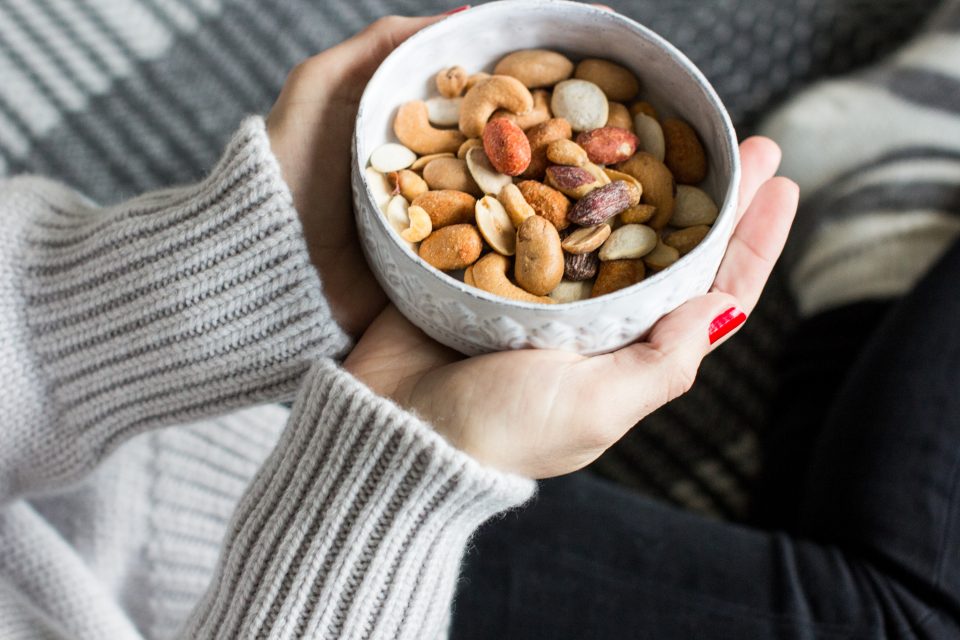 Hilary Grant
Hilary Grant has also featured here on the blog and I've been wearing one of her scarves for a few years, but I have always dreamed of owning one of her timeless design woollen throws. And here it is in all its glory, it really is the perfect companion at home or on your travels. This blanket's medium lightweight size really does mean you can wear it everywhere with you to keep warm. I really love and respect the quality and considered design of Hilary Grant's work, she really is at the top of her game when it comes to knitted accessories.
Heirloom-quality knitted blanket – perfect for nights-in and hibernation, long-haul flights, train journeys, island hopping and Winter adventures!
Tom Lane
Tom Lane is a new brand to me that I only recently discovered and what a warm welcome it was introducing these fantastic Alpaca socks to my wardrobe. I wore them non-stop over the holidays, wearing them over my jeans as slouch socks paired with one of my many Grenson boots and you will be seeing much more of these over the next few weeks. I also picked some of their Alpaca Bed Socks to try and I cannot tell you how wonderful they felt to wear in bed on those colder nights. Matt also has a pair of their new Yak Socks and has barely had them off his feet since. They feel incredibly soft and warm so that's definitely going to be my next purchase from Tom Lane.
With a love for the outdoors, Tom Lane is inspired by a sense of adventure and creating hand crafted products to go with this.

Post Details
Knit Sweater – Cameron Taylor
Blanket – Hilary Grant
Alpaca Socks – Tom Lane
Jeans – All Saints
Shoes – Common Projects Women
Magazine – Boom Saloon
Ceramic Bowl – Carron.Paris