This chilly autumn we wandered over to Place Vendôme. While I've been in Paris for well over a year now (with plenty of travel to Scotland and elsewhere in-between) I still hadn't come to this particular monument's place (Plaza Vendôme).
It was quite a chilly day and Natalie and I walked via Rue Saint Honoré, which is a famed street in the 1st arrondissement for fashion and shopping. Doing our regular lèche-vitrine ("window shopping", but literally translates to "window licking") we spied many cool shops and things along the way: Astier de Villatte (a very cool Paris guide book entirely printed using lead block metal typography: Ma Vie À Paris), a new Paul Smith shop (some amazing looking Tom Dixon glassware here), Balenciaga (Natalie's current shoe love), and we came across a luxury luggage shop called Goyard, which in the window display had €400 leather dog collars. This is the kind of area that it is!
But Place Vendôme itself is really famous for the big column erected in the middle of it. There was a time in Paris's history where they were putting up all kinds of huge monuments for many victories and conquests (all the arcs in the city are for some grand victory). The large bronze column (now with distinct turquoise patina) has amazing bas-relief scenes depicting the battle of Austerlitz, which happened during the Napoleonic wars. It was very impressive to see in person.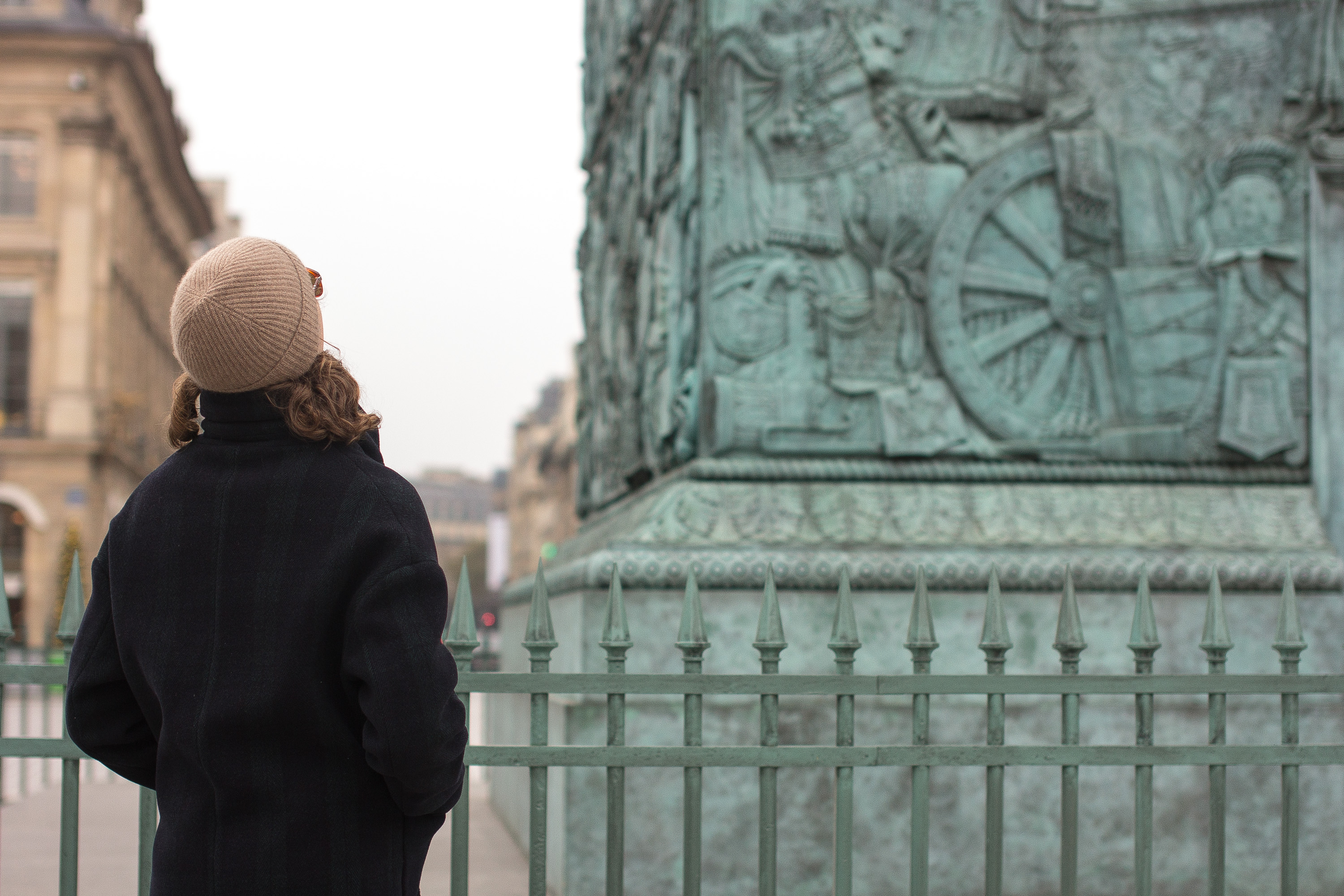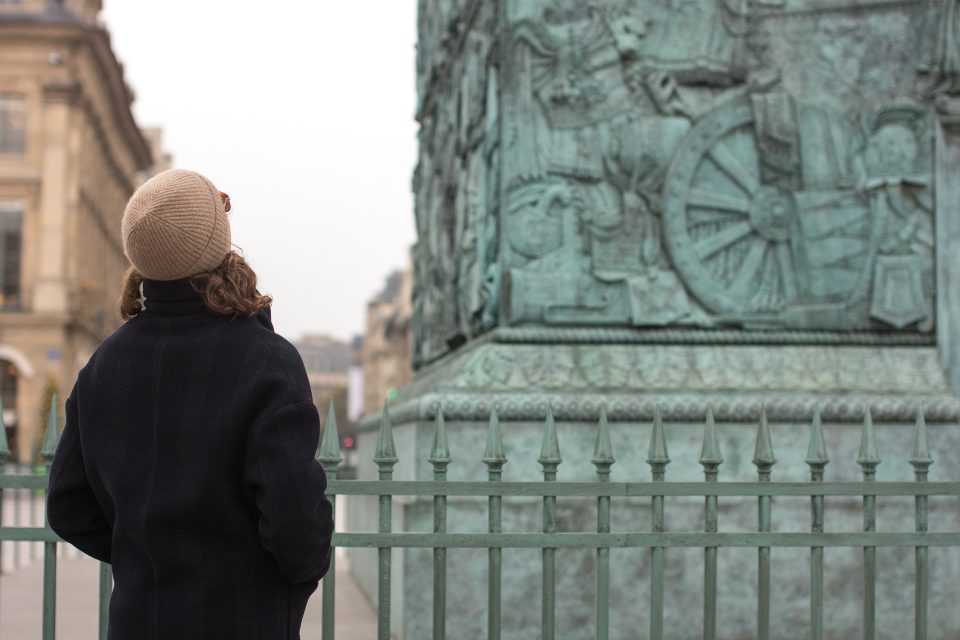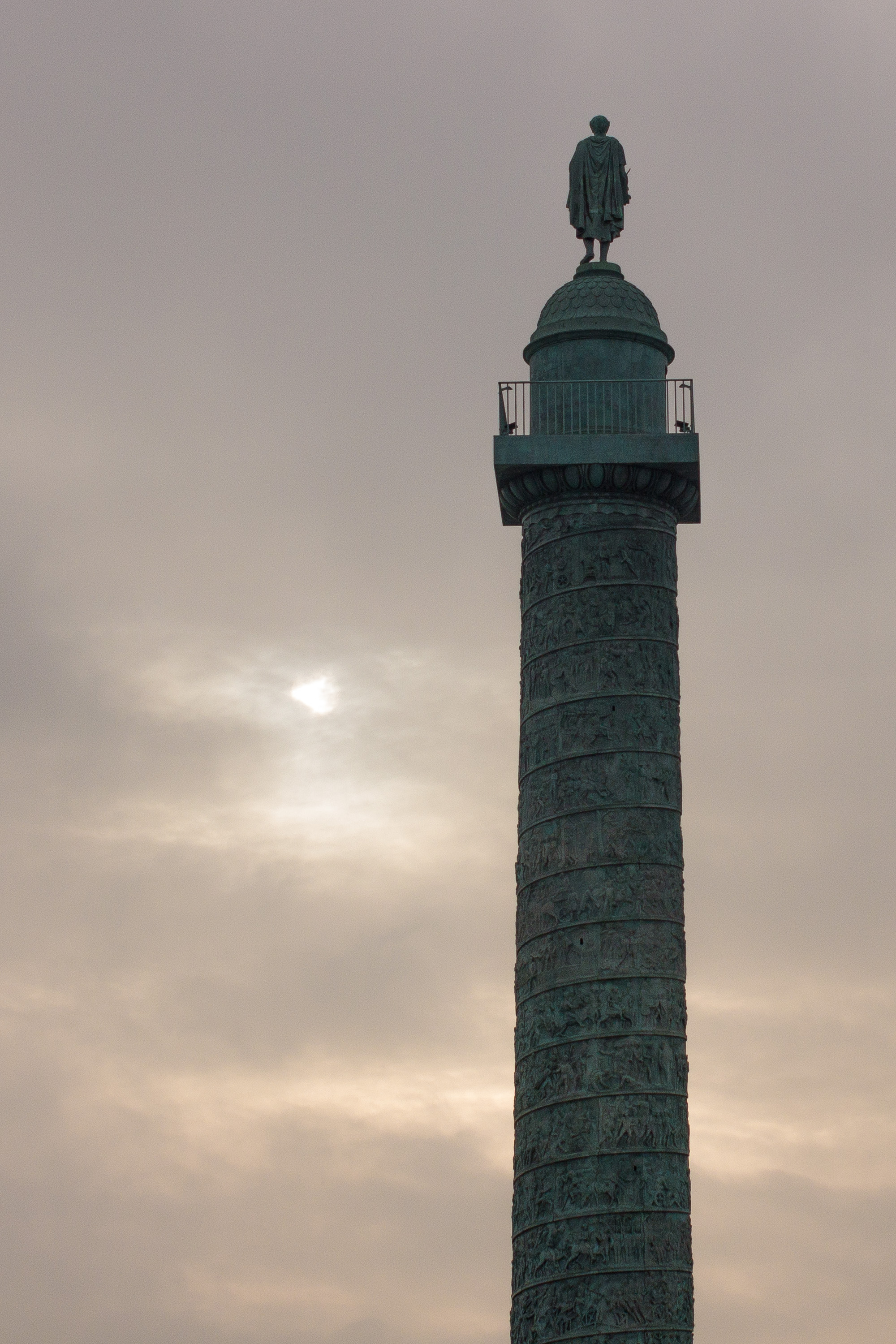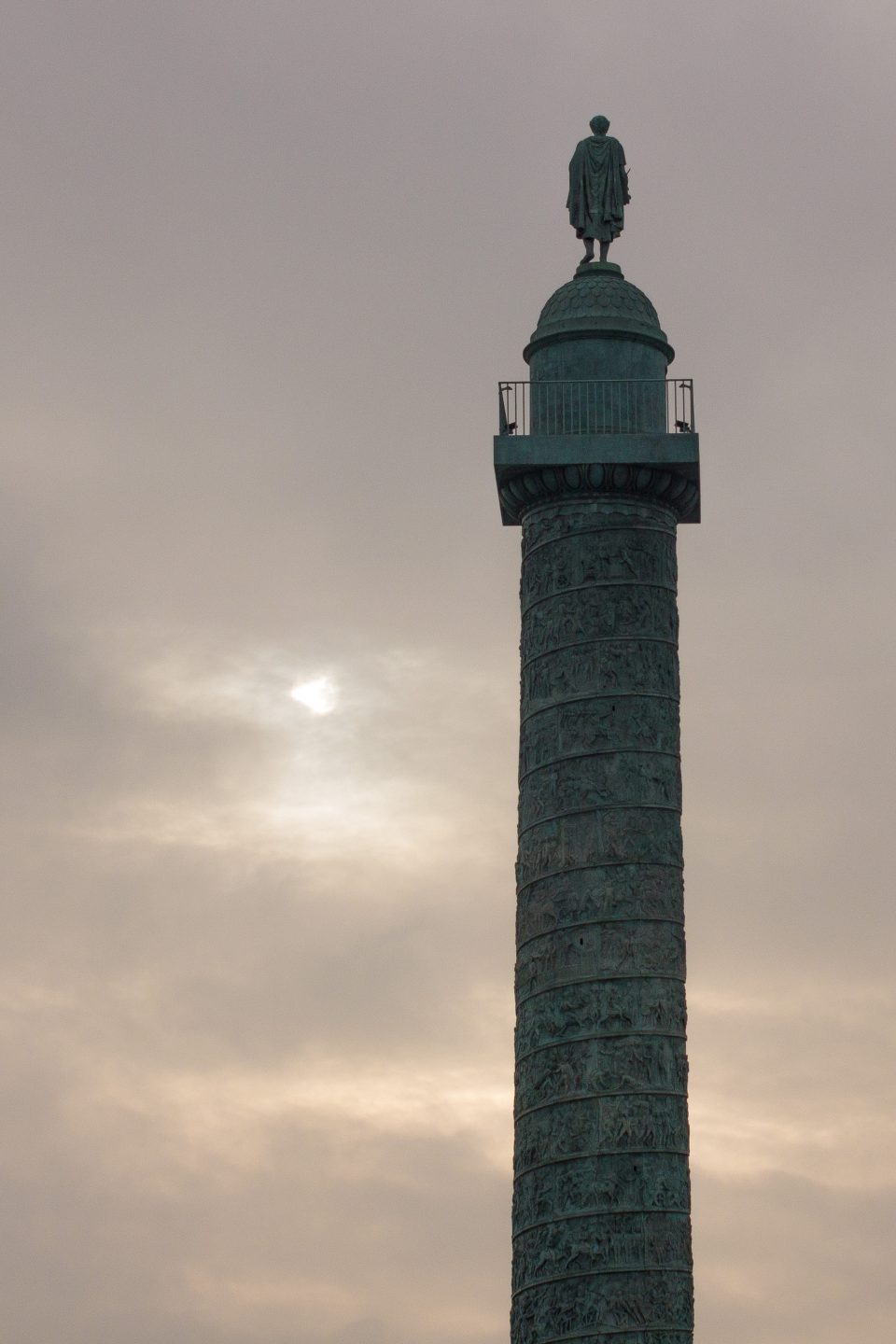 "Soldats! Je suis content de vous"
— Napoleon, after the Battle of Austerlitz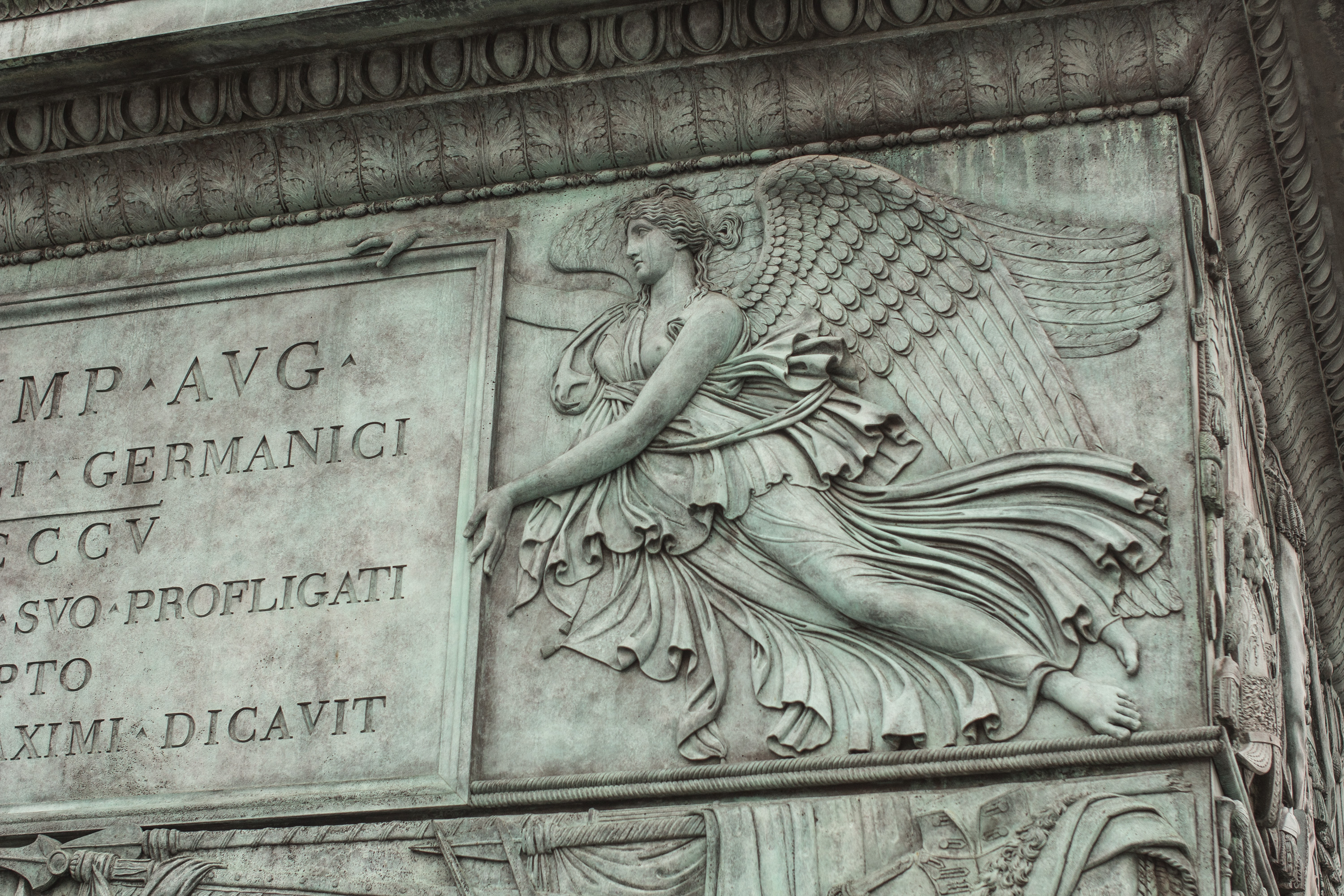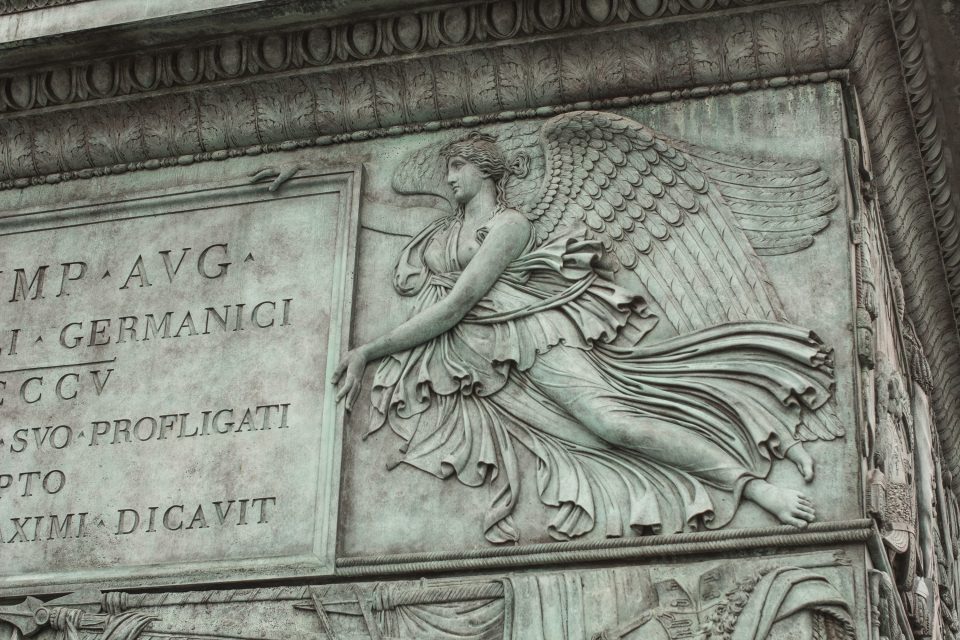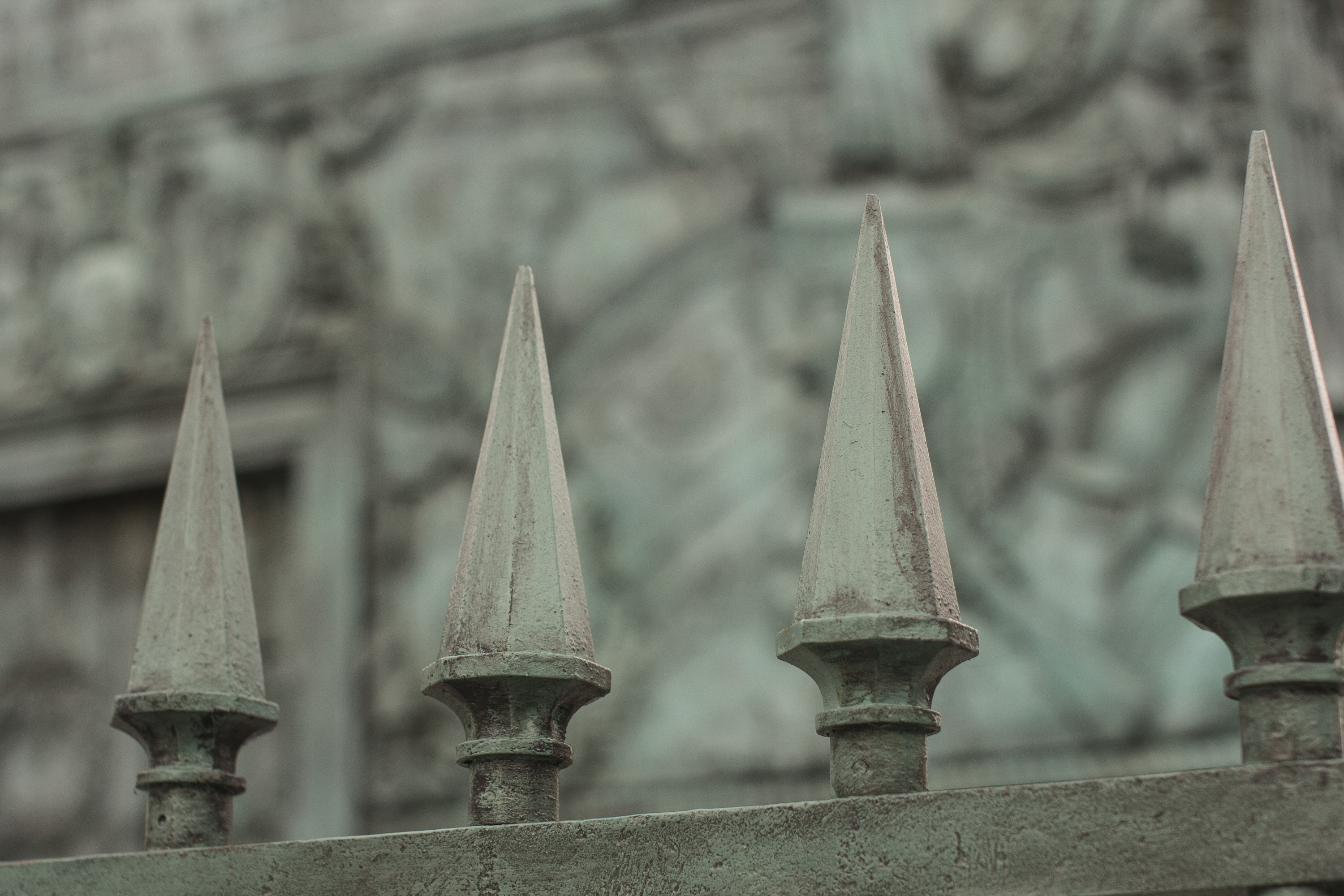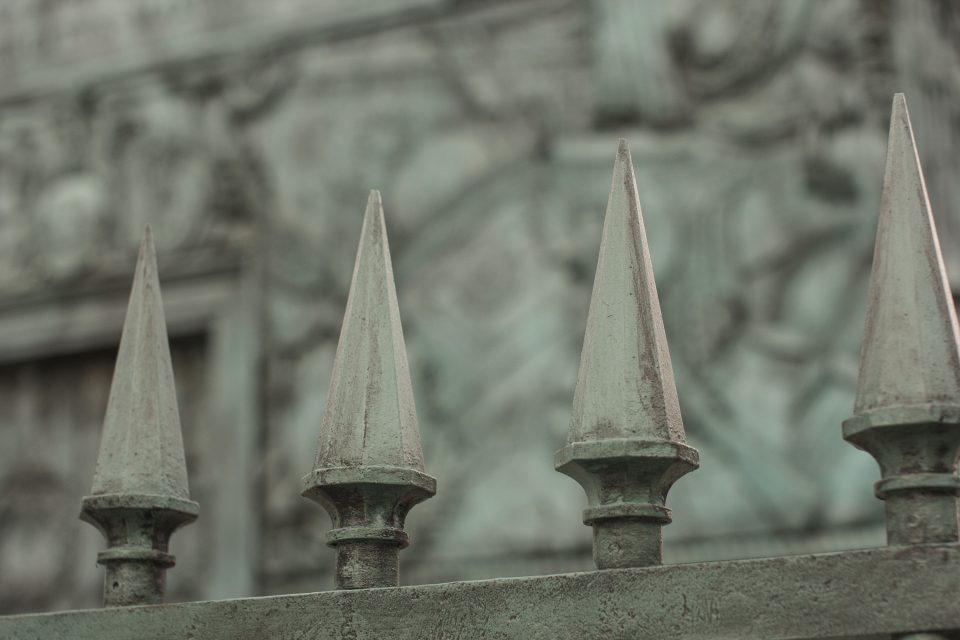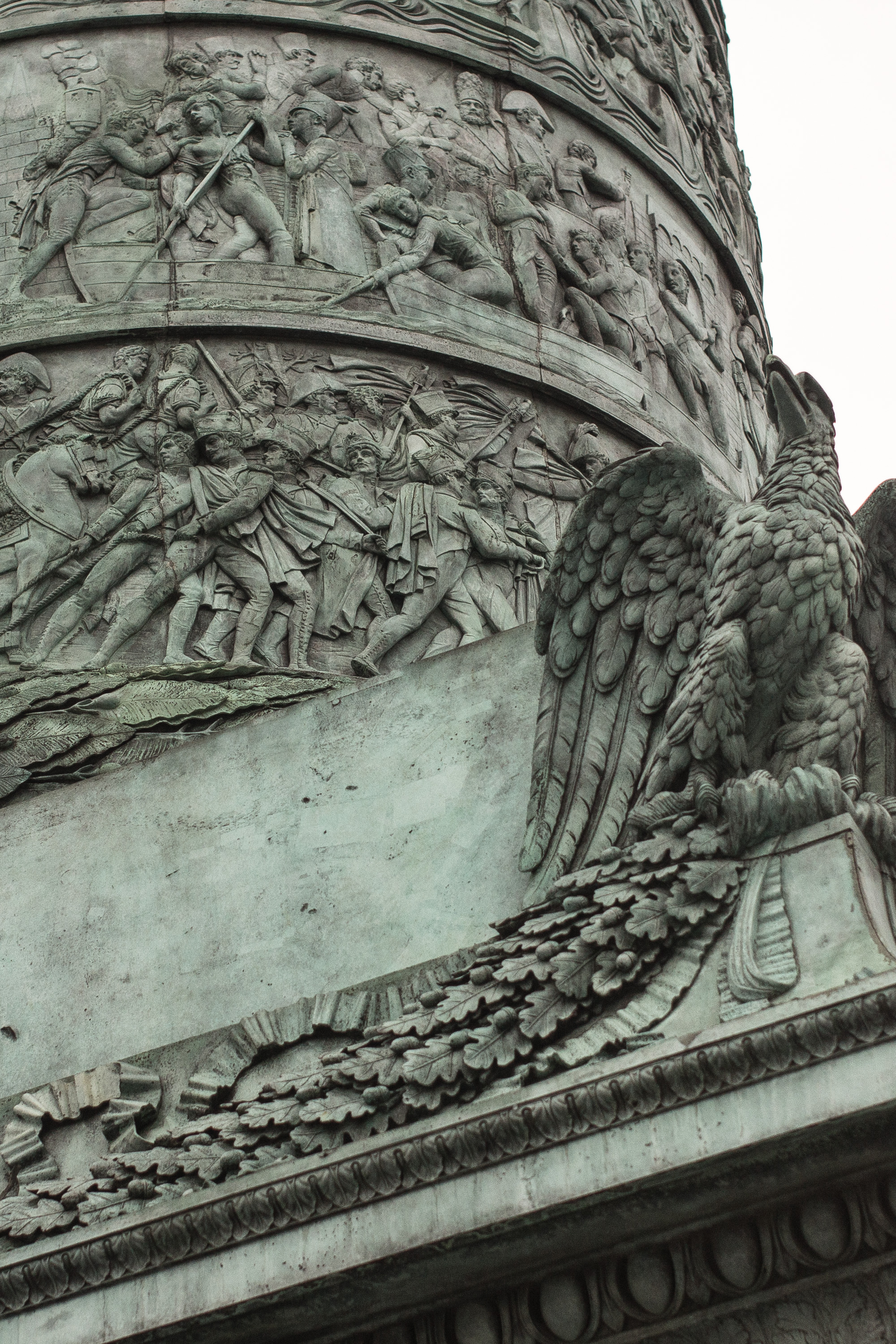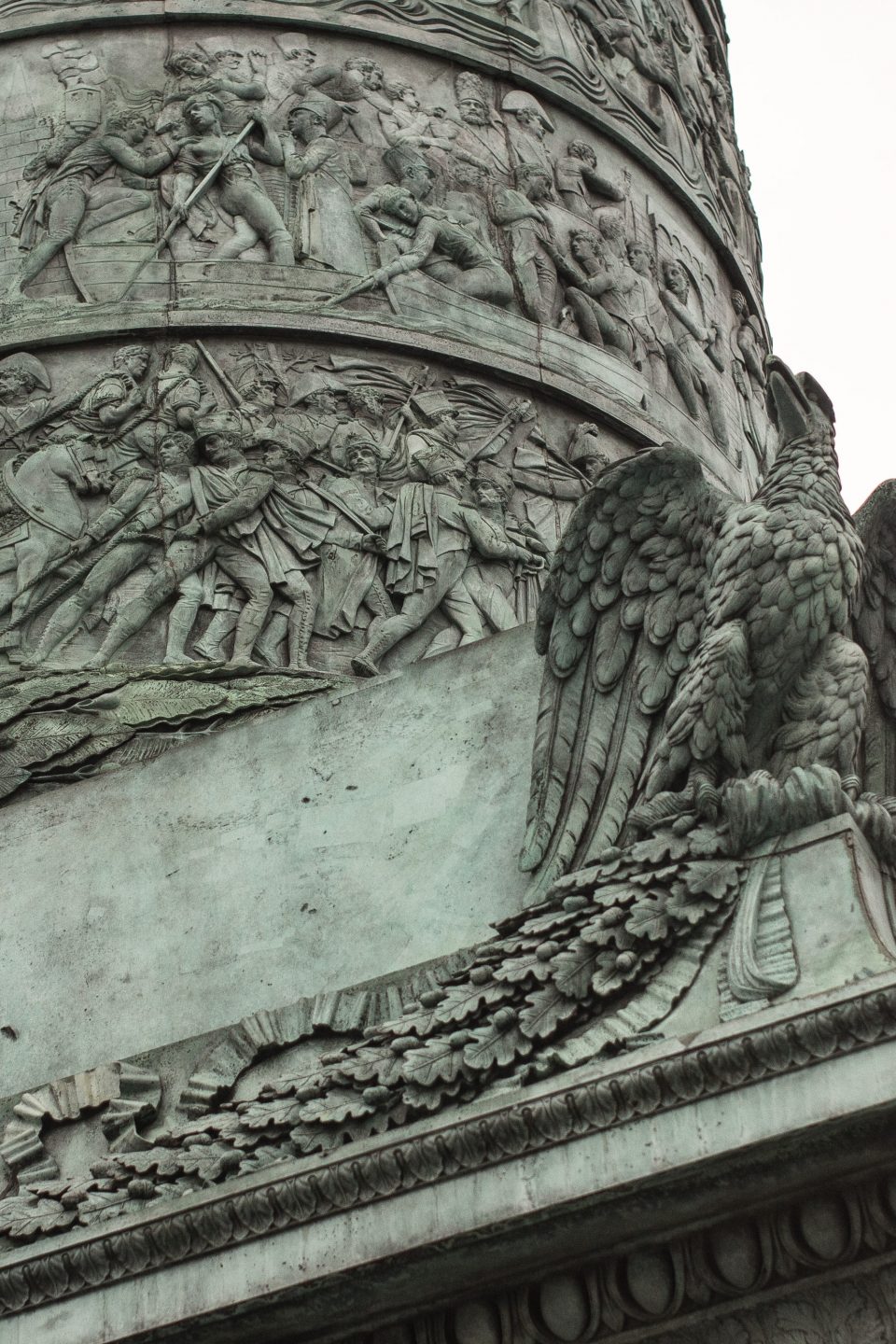 Surrounding the column is a massive plaza which is filled with lots of swanky hotels and expensive shops. For one, there's the famed Hotel Ritz, named after the cracker (of course, I jest).
Since it was such a chilly day, I was wearing this oversized woollen coat from Patrons' latest collection. I also wore my Persol transformer sunglasses, because while it was chilly, it was still bright (I'll talk about them in another post, because they deserve one!). Another cool piece I had on was this long shirt I bought from Marché Noir, a really cool second-hand vintage clothing shop near Temple, where they source all the clothing from various places in Africa.