From the Isle of Skye, let's travel even further north to the capital of the Orkney Isle, Kirkwall, so I can introduce you to fashion designer Kirsteen Stewart's newly branded knitwear label Mixter Maxter. The new collection of knitwear pieces inspired by graphic geometric shapes range include cosy lambswool jumpers, knee length dresses, scarves, mittens and headbands, which are all available to shop online.

Mixter Maxter is a Scottish word meaning chaotic, all mixed up, a jumble and a bit topsy turvy. 
We spent the weekend in Scotland lodging with friends in the Cairngorms National Park, and where better to bring out my new ultra cosy knit than there. In fact, it was only afterwards when looking through the photographs from the weekend that I realised my whole wardrobe was an eclectic mix of British brands and fabrics, from vintage classics, to modern high street pieces, to a small independent Scottish maker, all worn together. And there you have it, the perfect mix!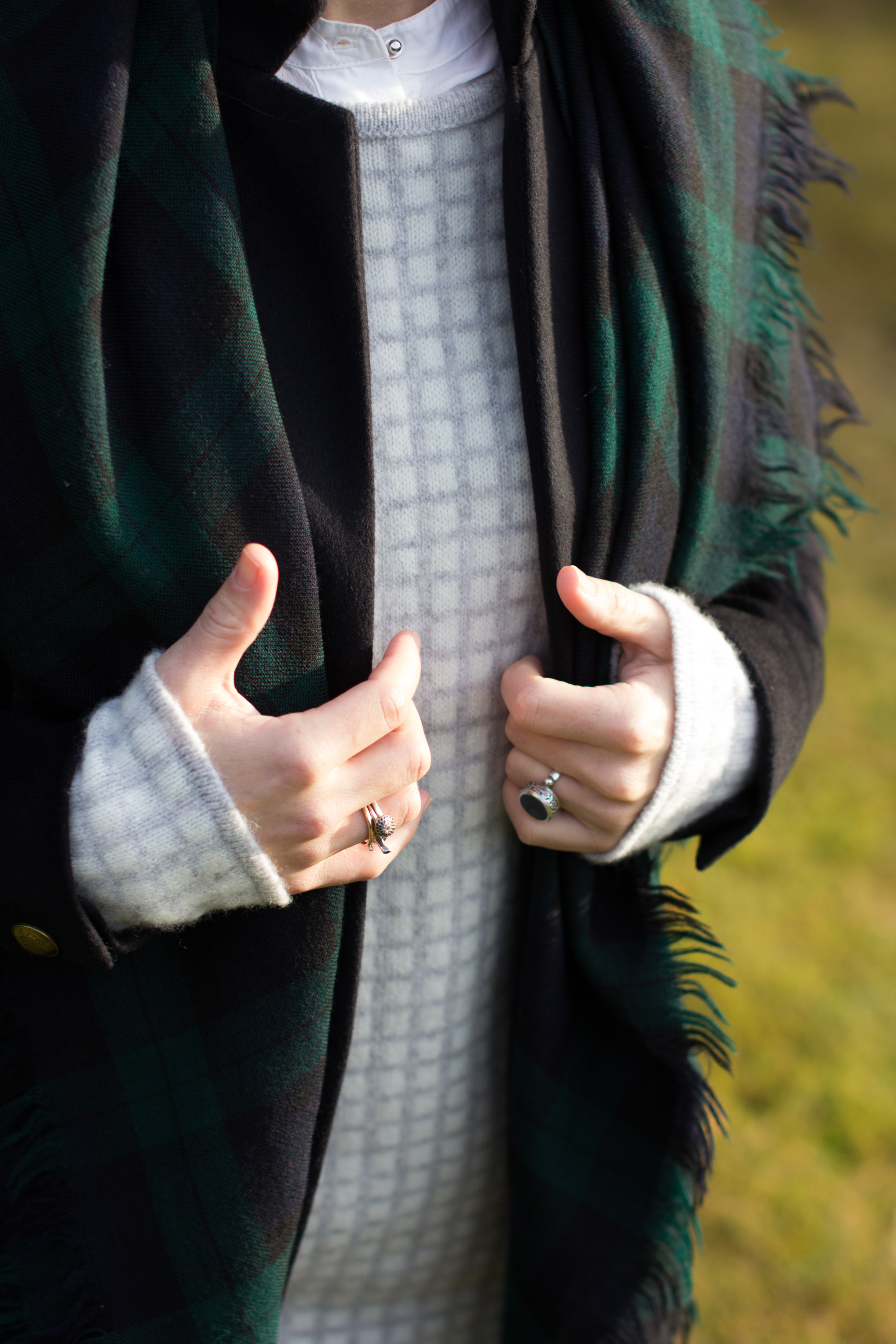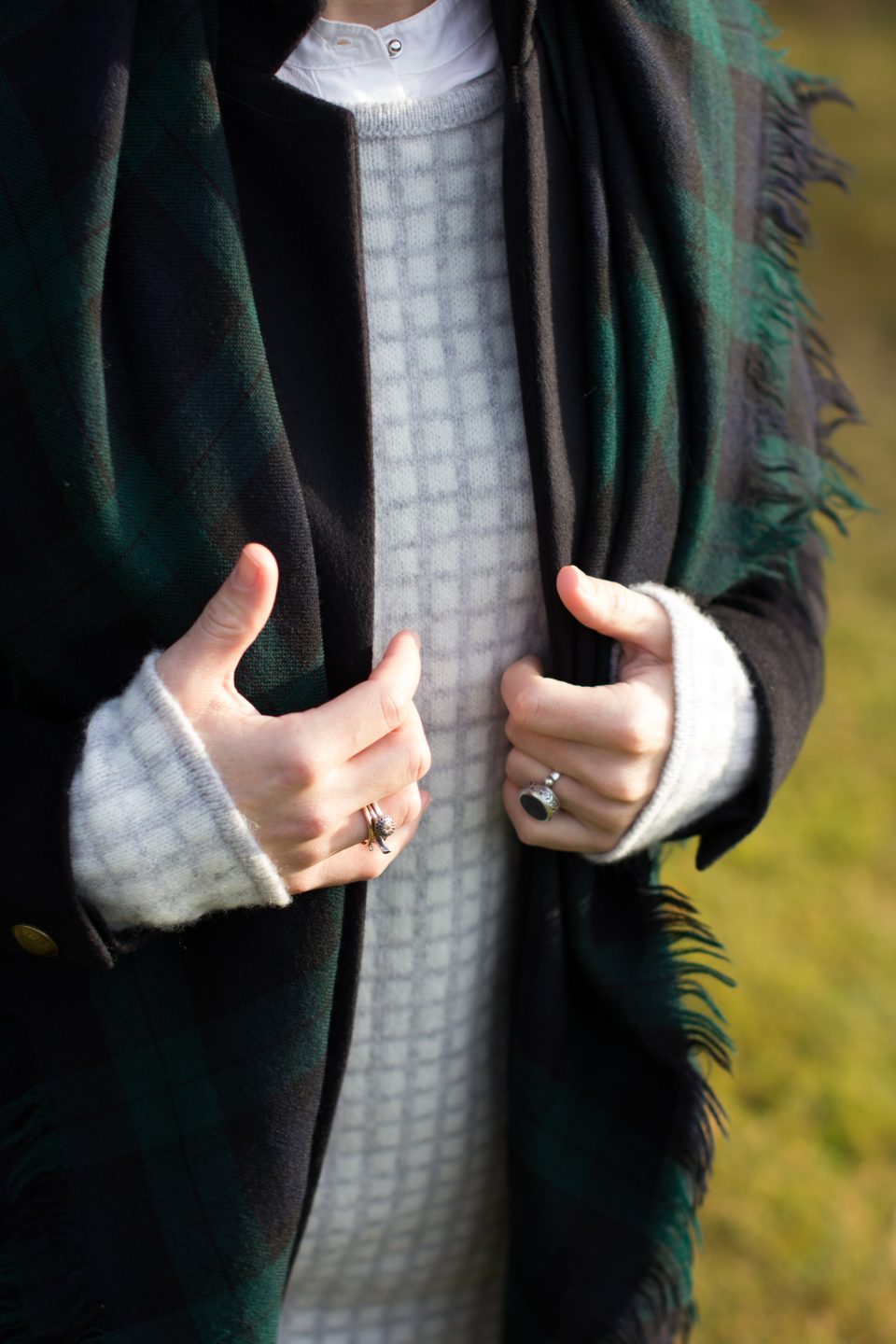 What I love about this knit is its extra long sleeves and body, the thick insulation of the lambswool and the fact that I can wear it proudly knowing it was made in Scotland with love. With it coming up to Christmas soon and the search for gifts at the utmost importance for many of us, I hope you first consider your local heroes before turning to those mass manufacturers, because what we have in the UK is well worth the quality of production and uniqueness.
Post Details
Scarf – Austin Reed
Coat – Allsaints
Knit Jumper – Mixter Maxter
Shirt – Allsaints
Jeans – Allsaints
Stack rings – Rosa Maria
Black ring – Vintage