I was chatting to a friend just the other day while we were walking through the frosty park, the temperature was an unexpected, cool -1ºC. I had my usual 4 layers on and I was still freezing; I had forgotten my 5th layer, you see. She was in the middle of explaining to me that she was revelling in the fact that Winter was finally coming to an end. We were only 7 days into January and I couldn't believe my ears. When I challenged her she simply said "but you know what I mean, right? We are over the worst, days are only going to get warmer from now on!?"…
It's a good way to look at things, but for me we are in the throes of Winter and I know for sure I will be piling on the layers for a few months still to come. So, what better way to tackle those freezing conditions than layering up like an onion, while still being able to keep your full range of movements, of course. I might have struggled with the latter but that never seems to stop me.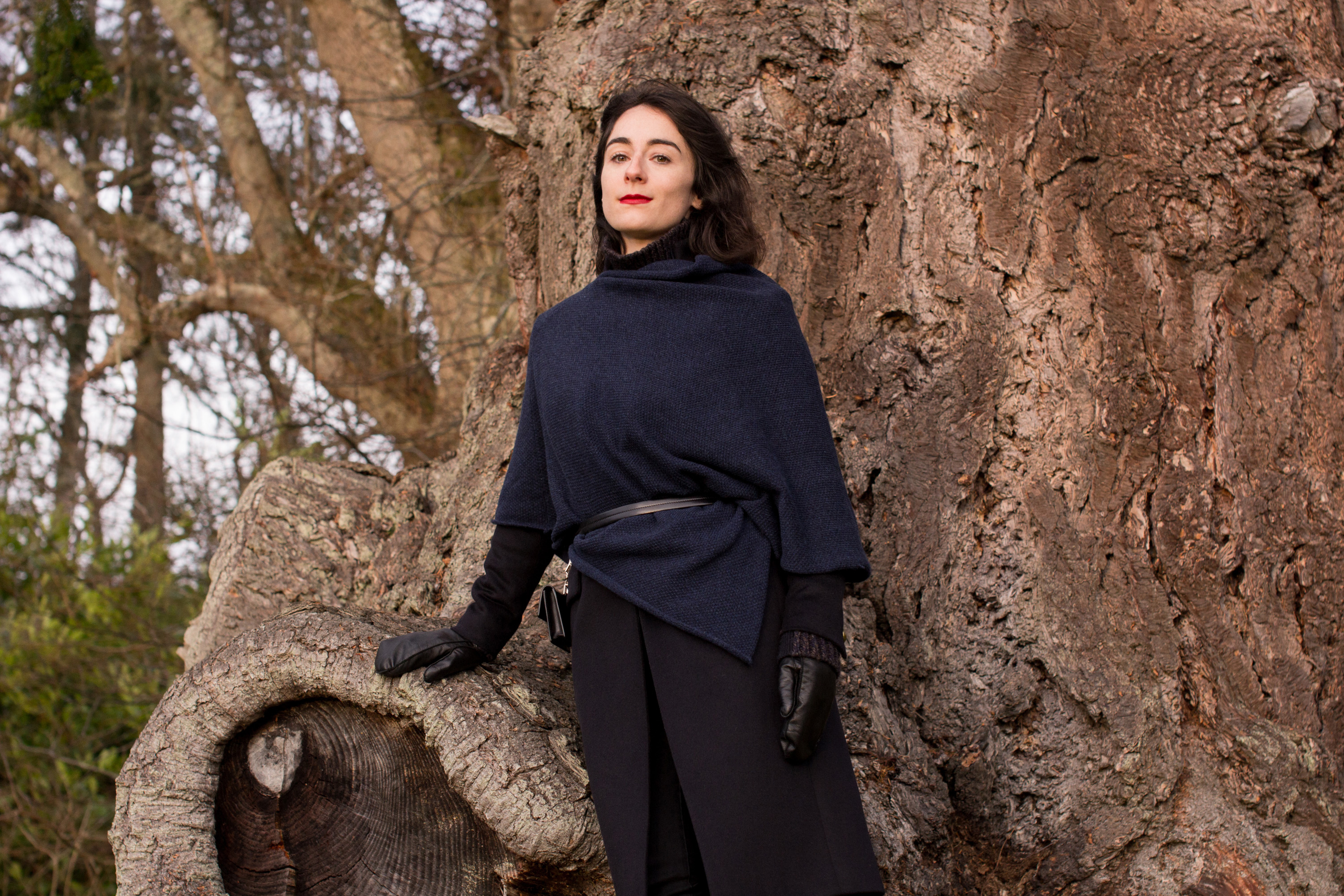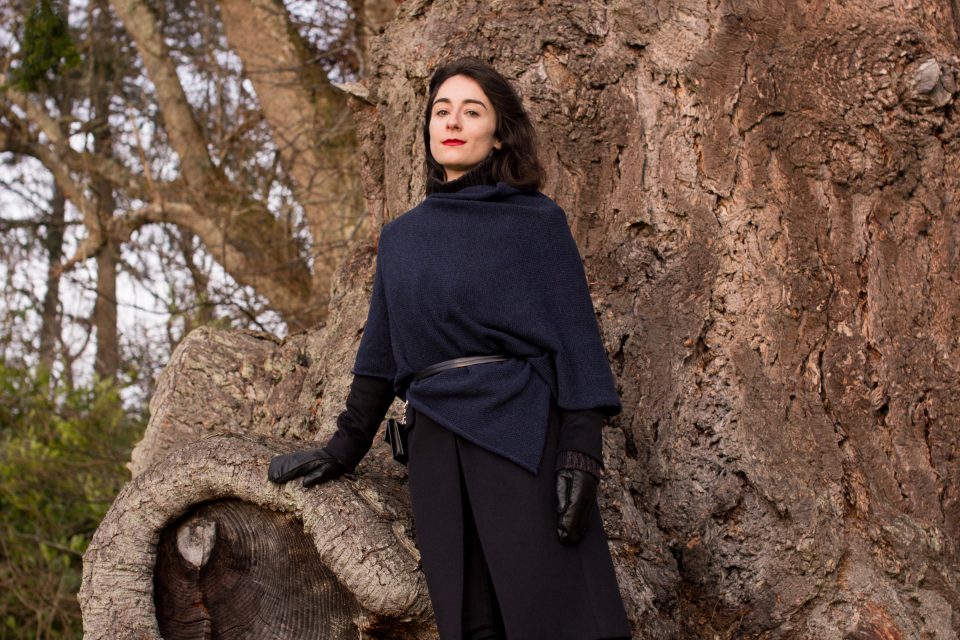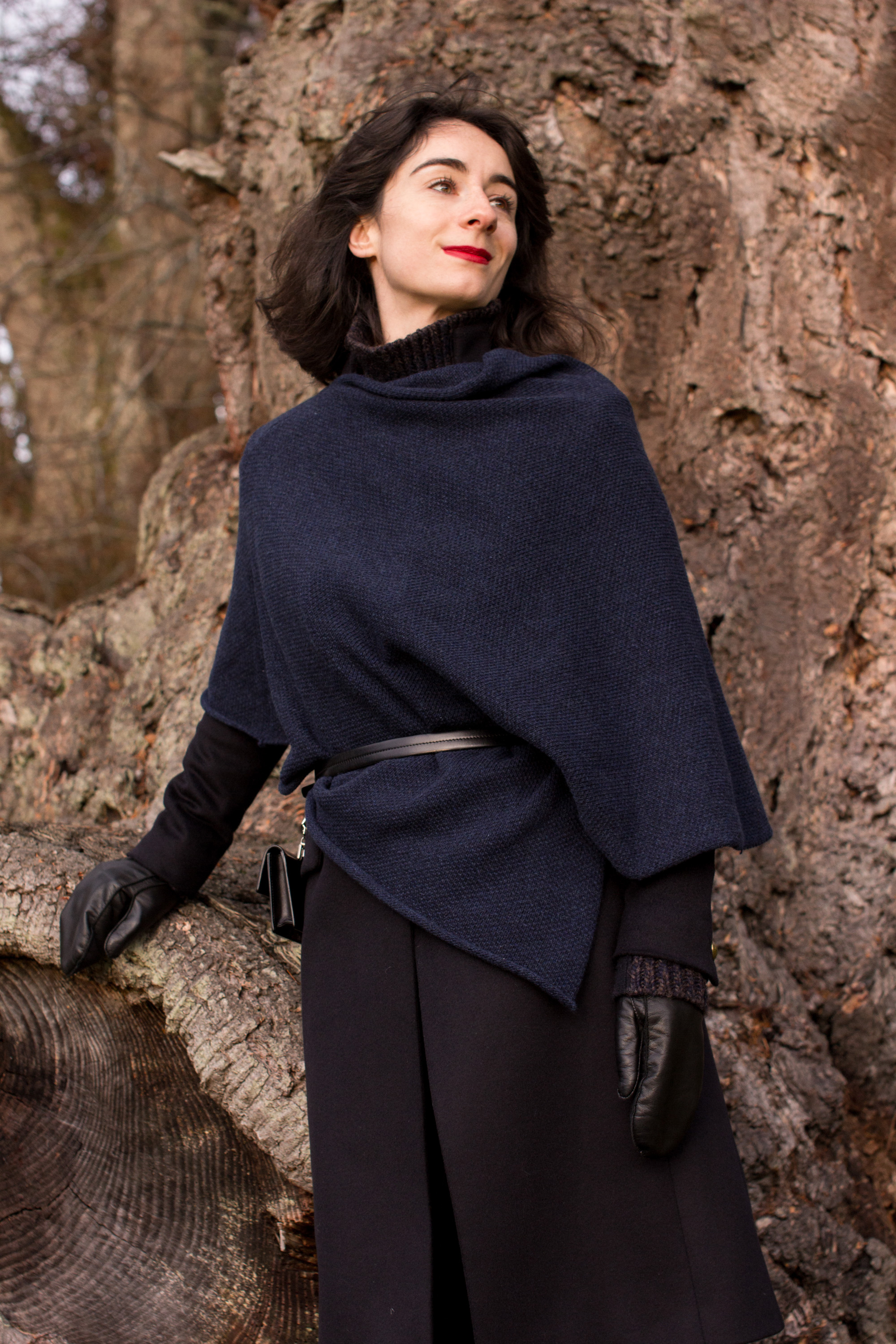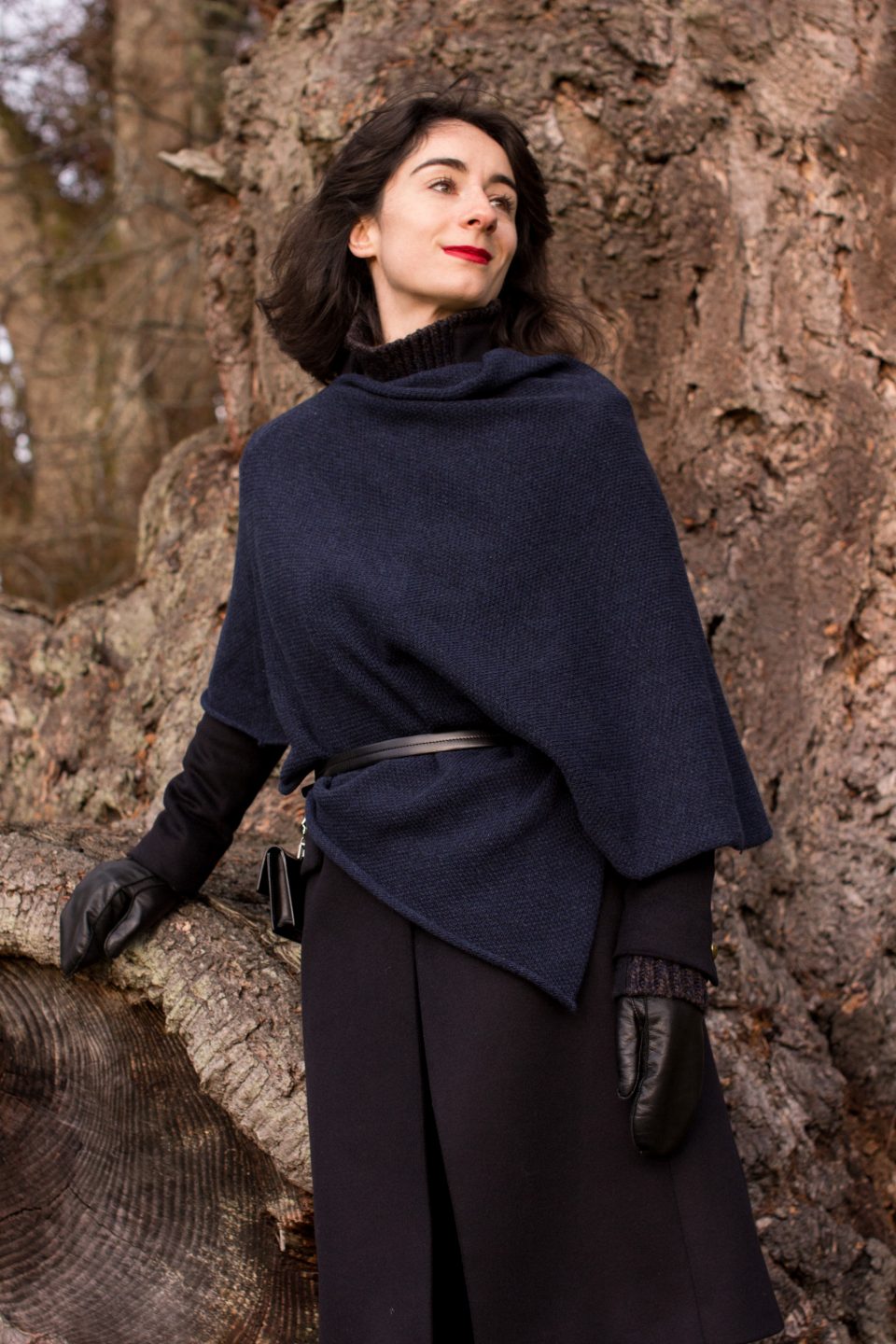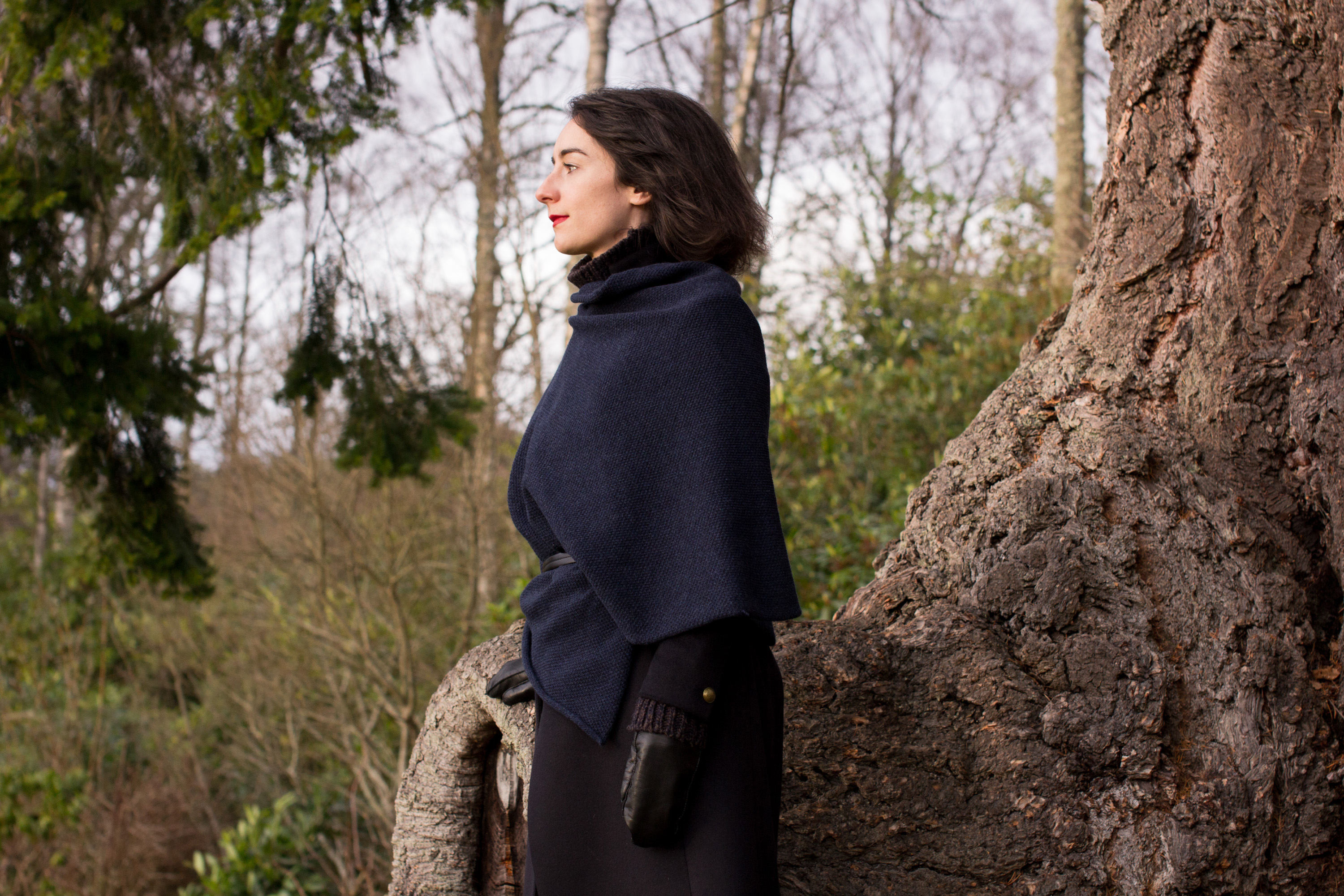 So, this season I am fully embracing wearing a range of knitwear over my woollen coat (aka the 5th layer) and I never felt so good about my Winter wardrobe. As we are still in full celebration of independent British knitwear here on our blog, I bring you another I would like to champion: Oubas Knitwear.
This beautiful Tuck Stitch Poncho is my favourite piece from their collection and it really revived this simple outfit that was a favourite of mine last Winter. Just add a pop of bright red lipstick and there you have it: a monochrome look that makes last season's look feel fresh and stylish.
Oubas Knitwear's handmade collection by designer Kate Wilson includes a range of hats, scarves, and beautiful lightweight slightly oversized knitwear jumpers, cardigans and this stunning poncho. Their full range of clothing is handmade to order in their studio in Cumbria, so please allow a little extra time for things to be made should they not be in stock. They also have a great range of men's and women's woollen hats (look out for a future post from Matt).
Oubas Knitwear values made in Britain; drawing on the rich history and heritage that surrounds us on the British Isles to bring contemporary products with high end craftsmanship and attention to detail. In a world of global trade and supply chains, we find calm and sanctuary in the valuable practise of thoughtful design, making and then connecting directly with you, our customers.

We believe in longevity over seasonality, and in slowing down within this ever quickening world.
I love what Oubas Knitwear stands for and that they hand make the clothing to order, making each piece special. To me this exemplifies the great artisan values of modern independent British manufacturers who are producing high quality goods in an economically sustainable fashion that supports the local industry.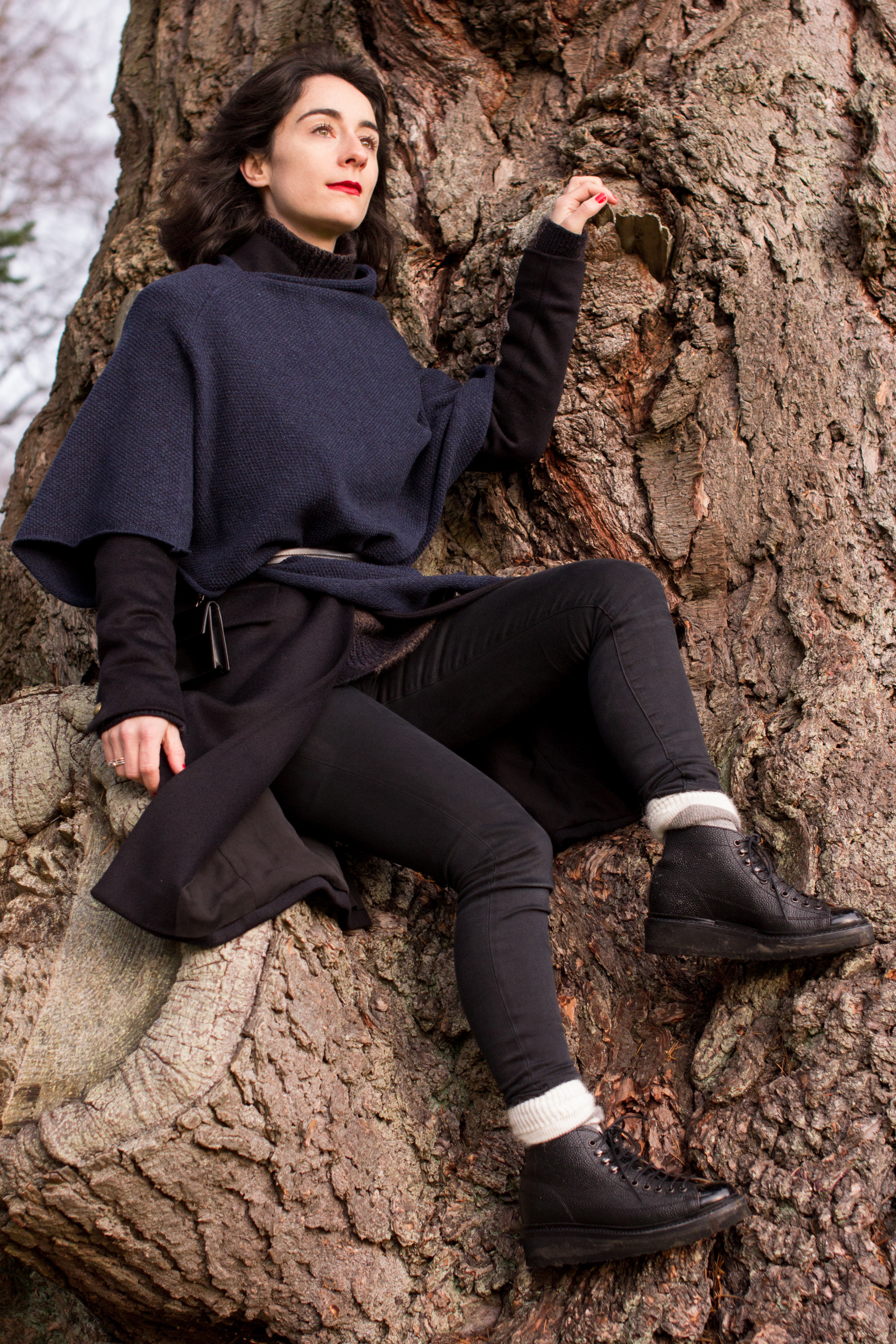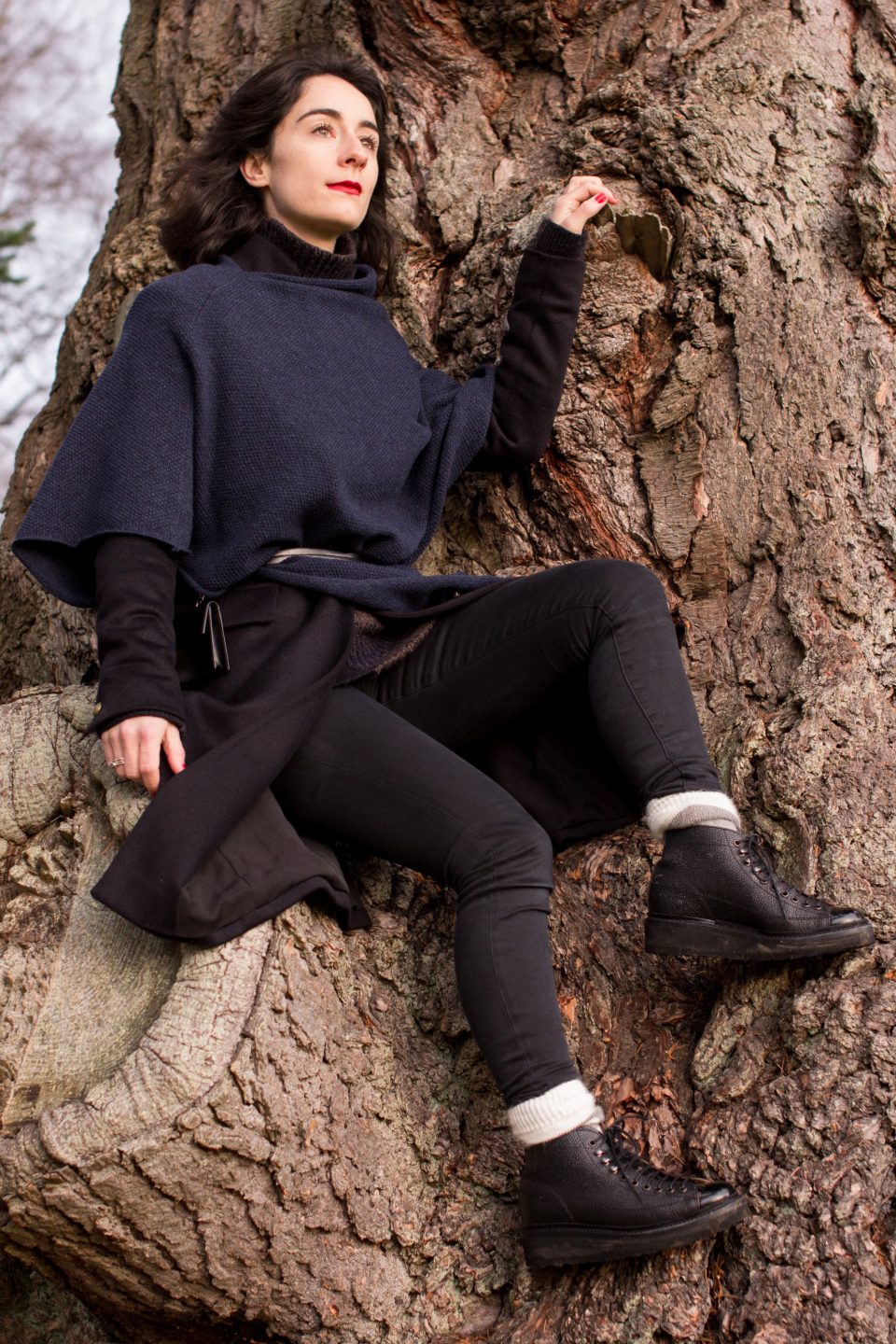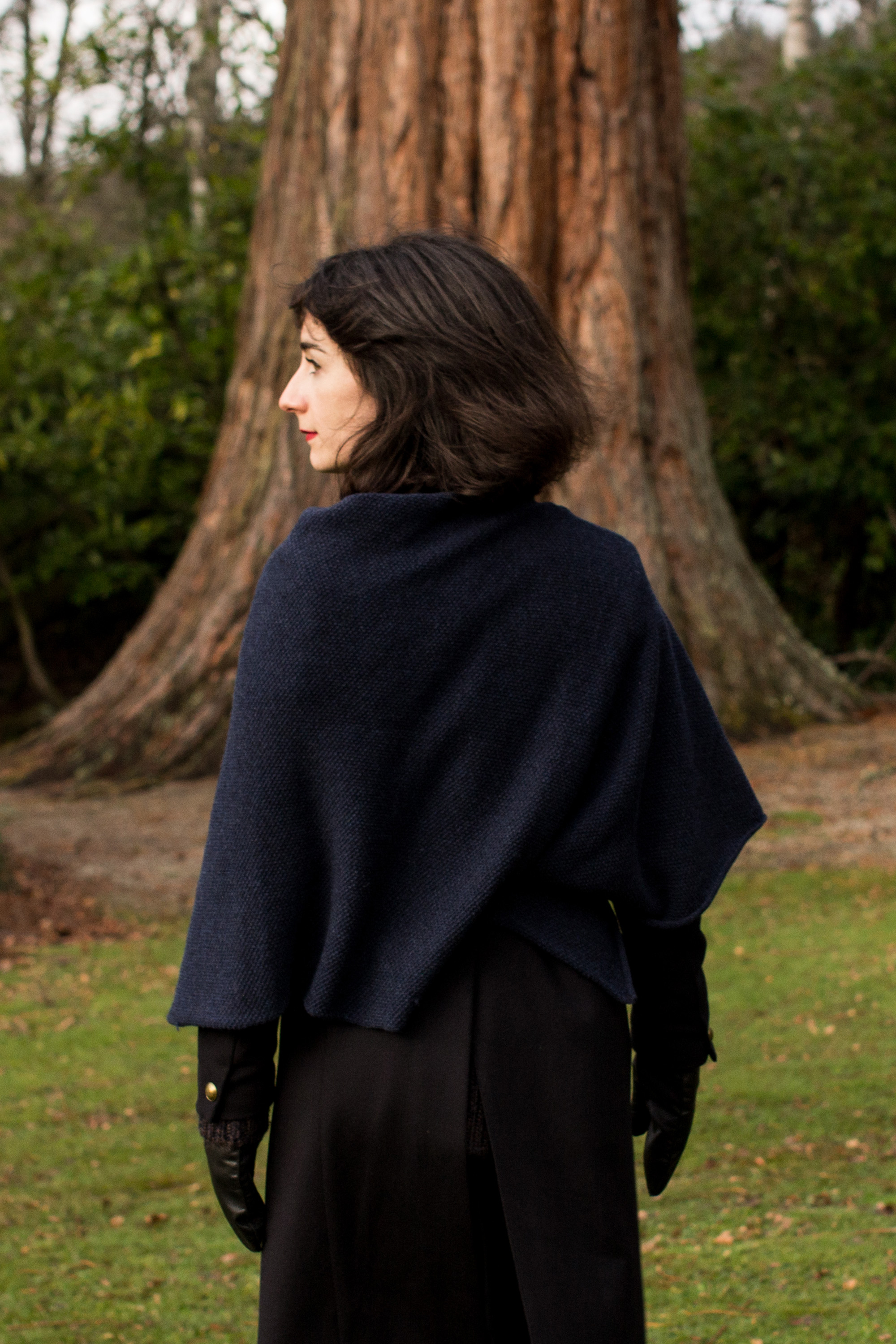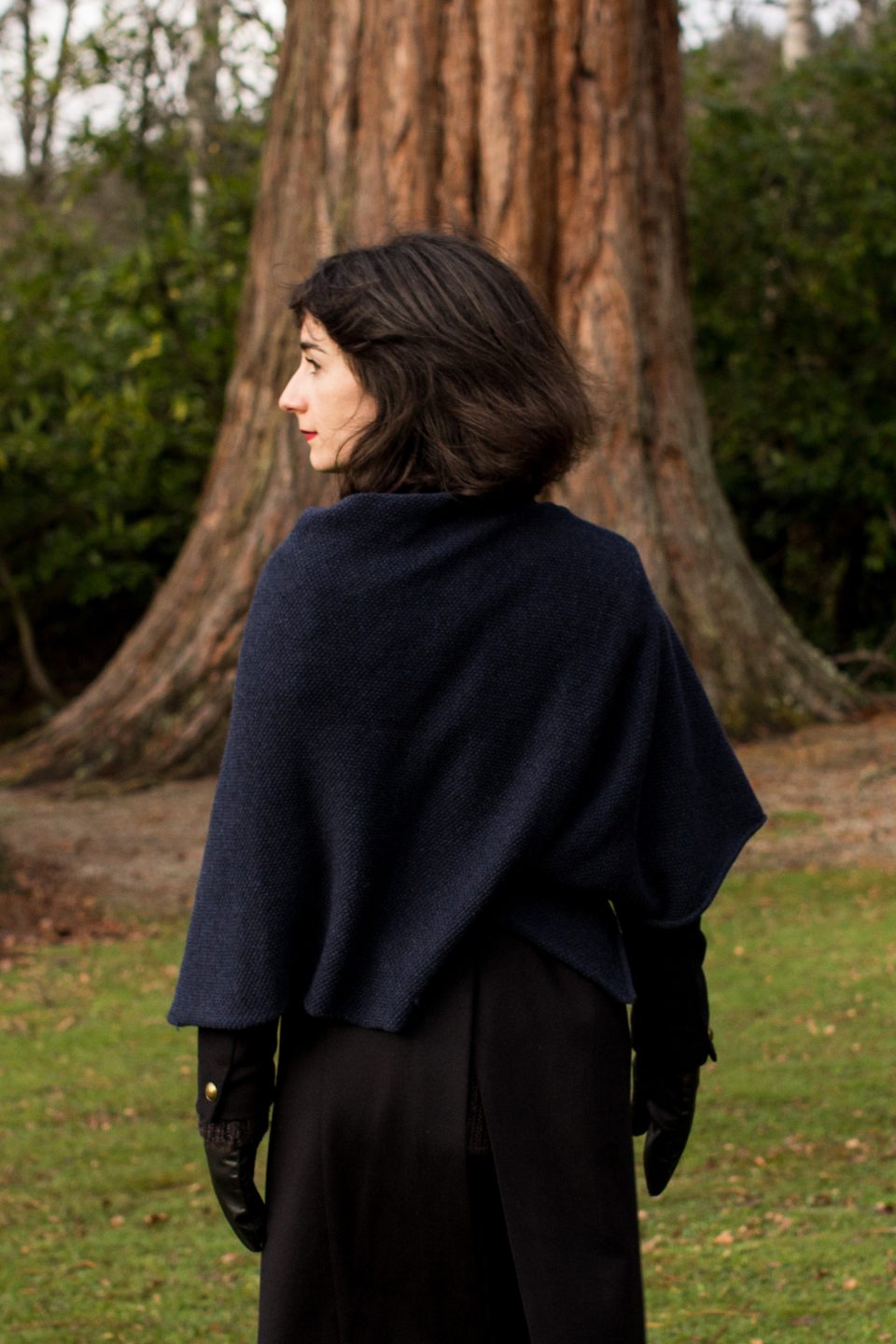 Outfit Details
Poncho – Oubas Knitwear
Knit – Allsaints Kane Roll Neck
Coat – Allsaints Isara
Jeans – Allsaints
Belt Bag – Prada
Socks – Tom Lane
Mittens – COS
Muddy Boots – Grenson
Lipstick – Mac Russian Red