From one Montmarte balcony to another, Natalie and I explored the mega-bustle of Place de Clichy in the last weekend of May. We walked a few streets south of the metro stop Place De Clichy and then hung a right on to a small quiet street, where the hotel Le Grey was located. We were really surprised by the difference in energy and noise and the feeling of safety, security and seclusion close to that Place de Clichy hotspot.
Very friendly and helpful staff greeted us; we were welcomed and hosted with smiles and that great French hospitality that belies the tired and boring negative stereotypes of Paris and France.
Le Grey is a modern hotel within an old, more traditional looking, French building exterior. We were impressed with the artistic interior design downstairs, with wire wall sculptures and other interesting contemporary furnishing.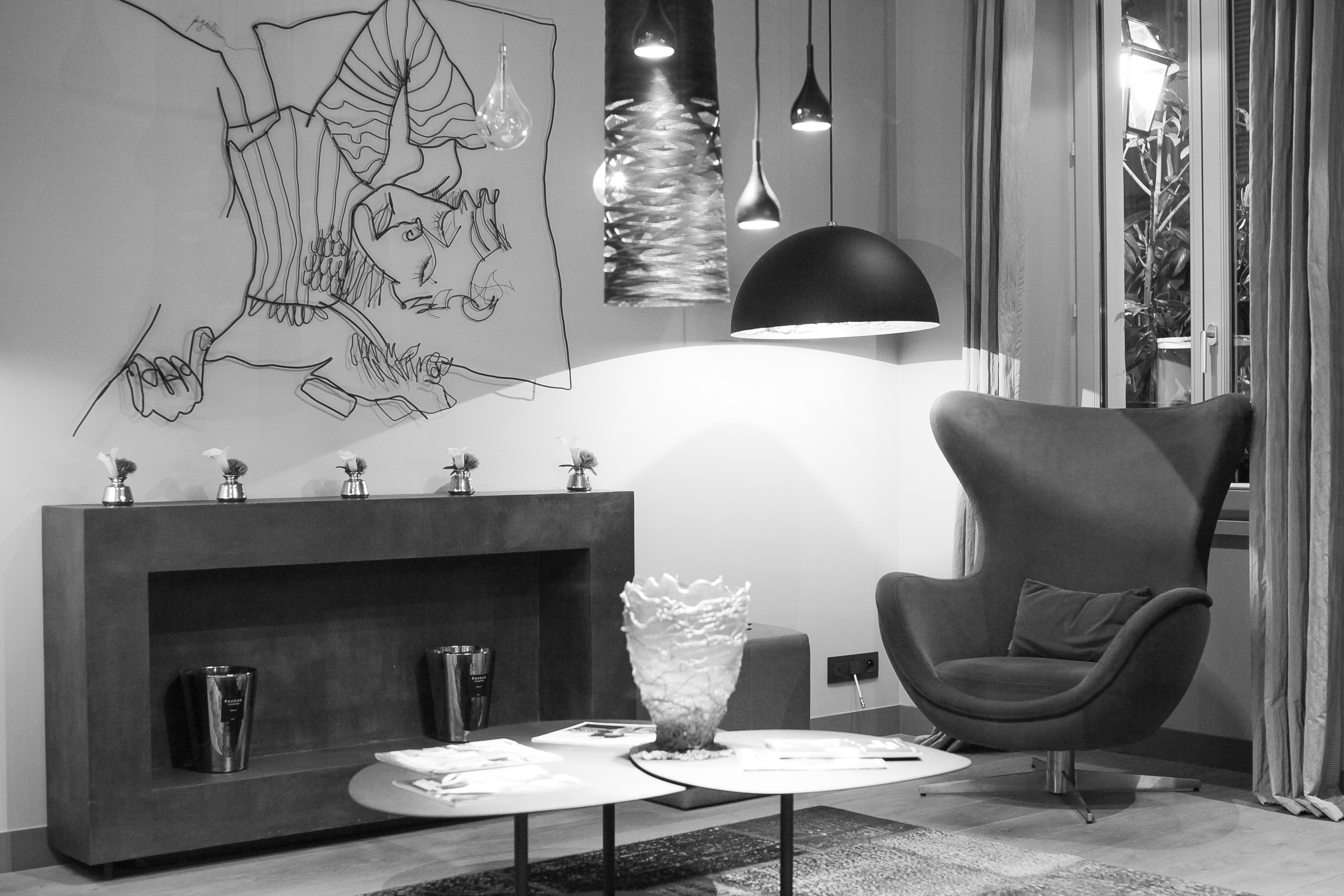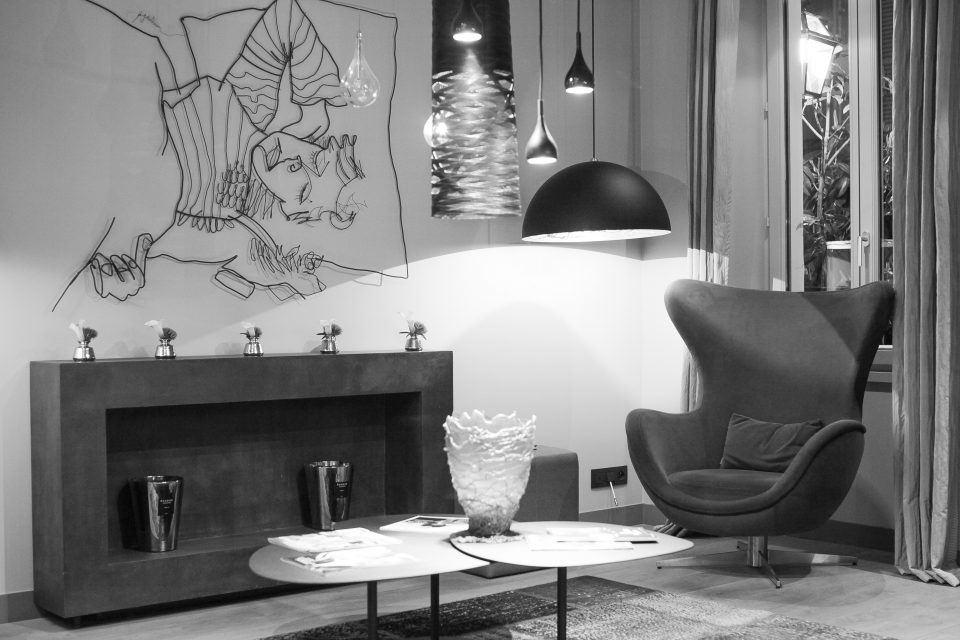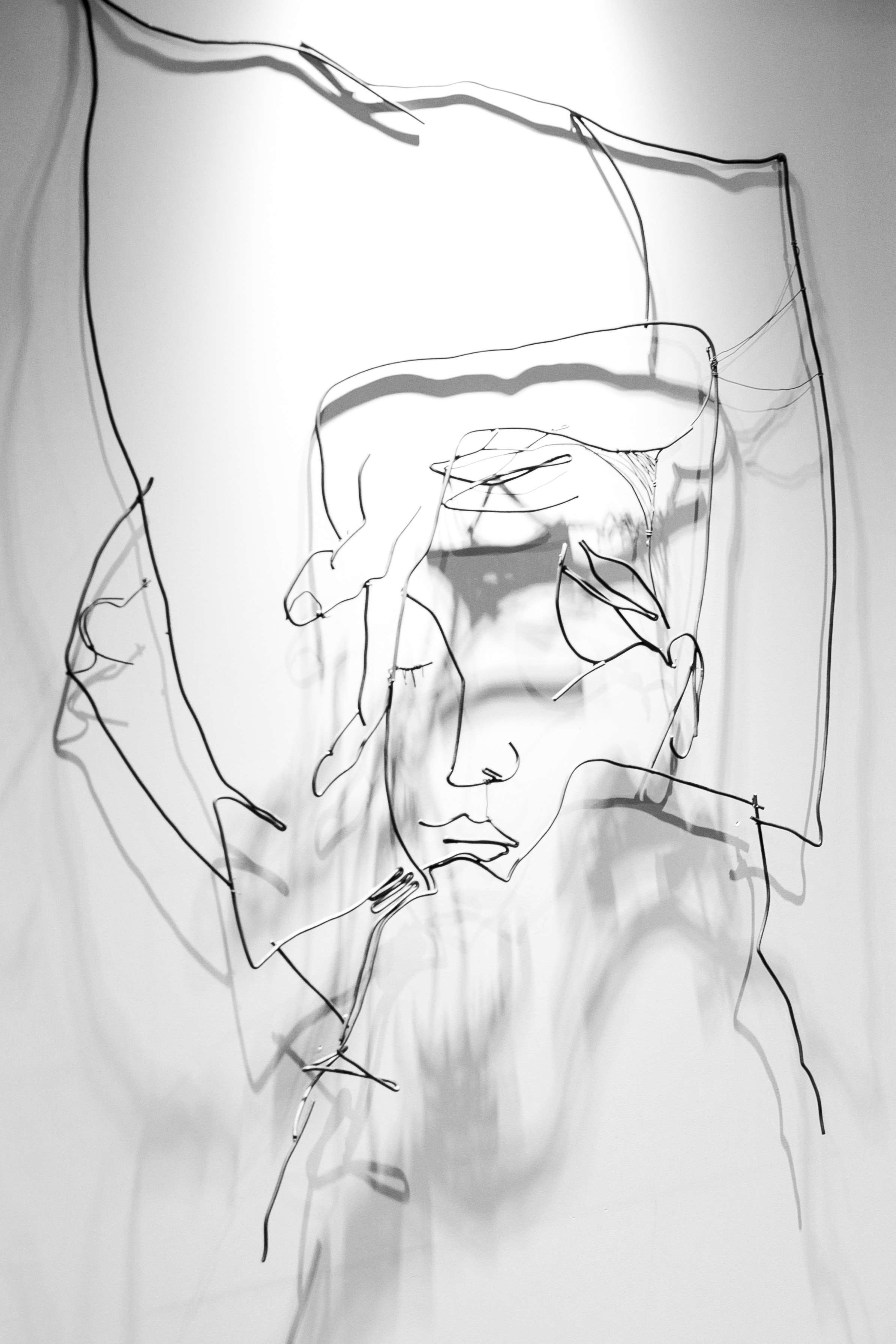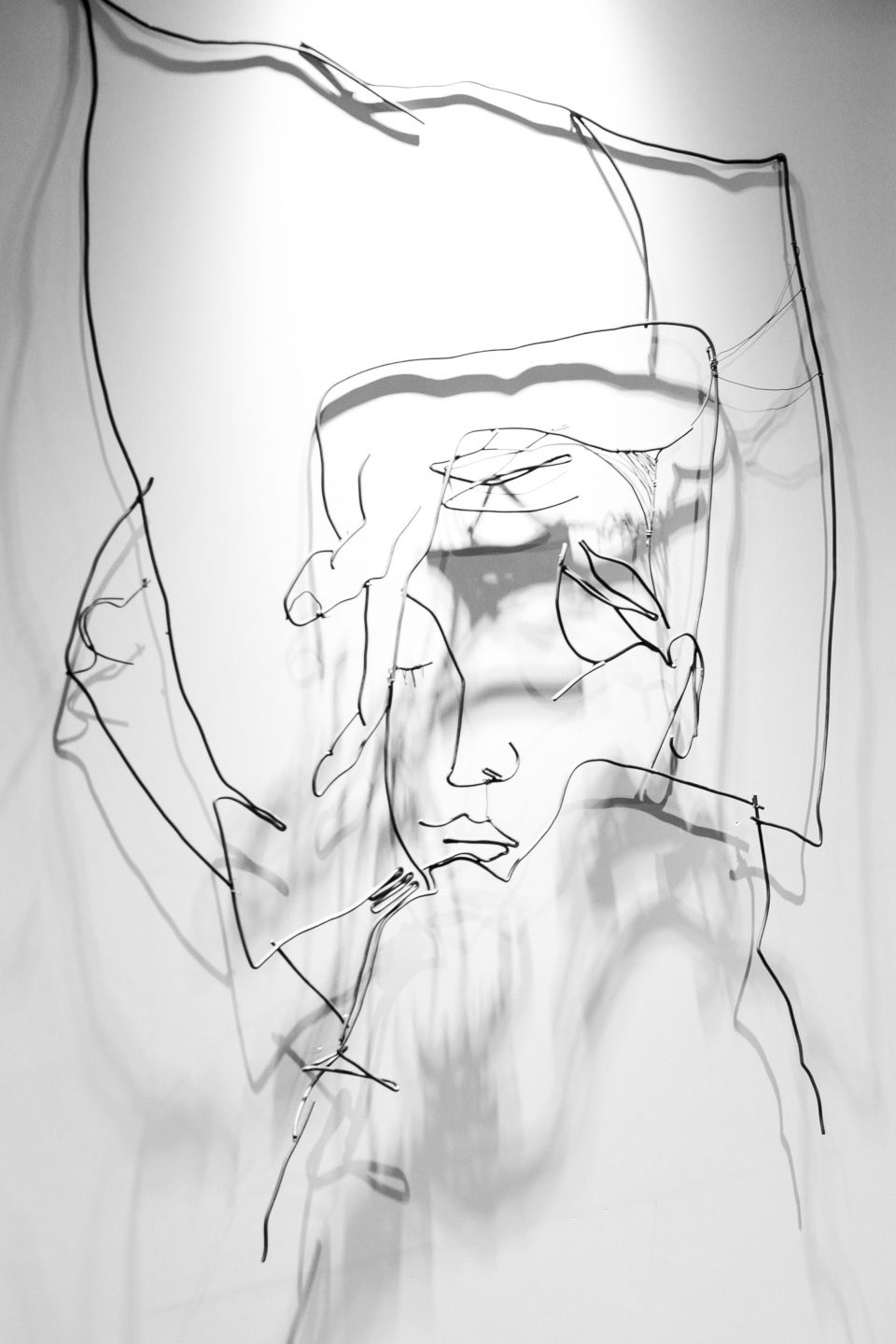 Our room on the fifth floor was a blend of clean sleek tones & lines with subtle flourishes of decoration, and also included a large balcony that served as a sunny environment for our huge and incredibly delicious morning breakfast.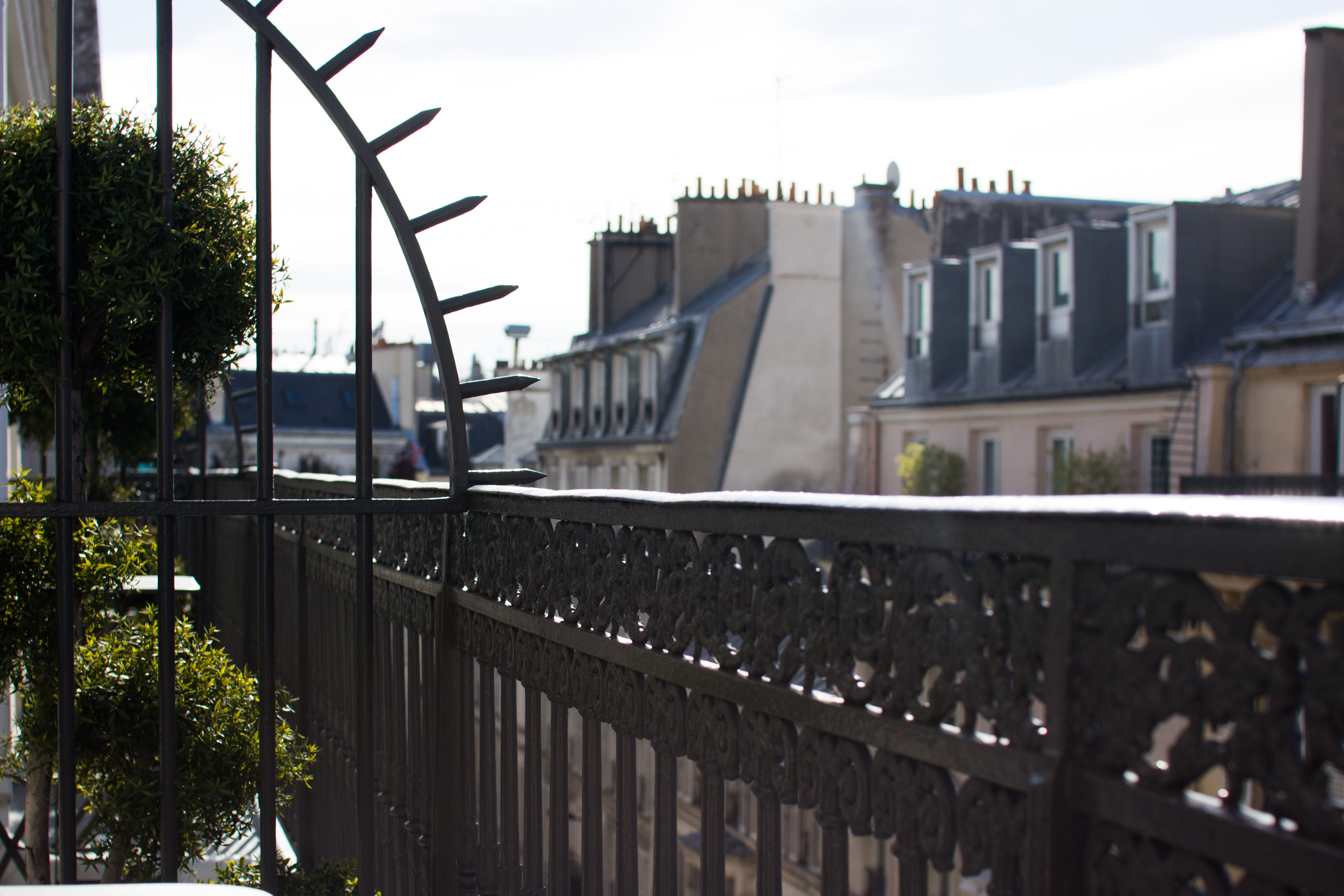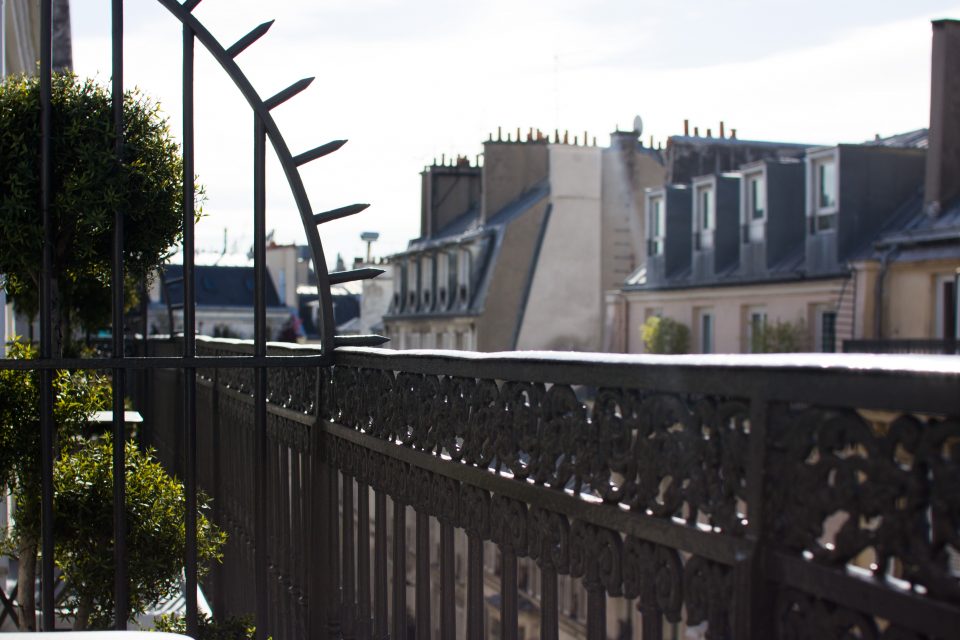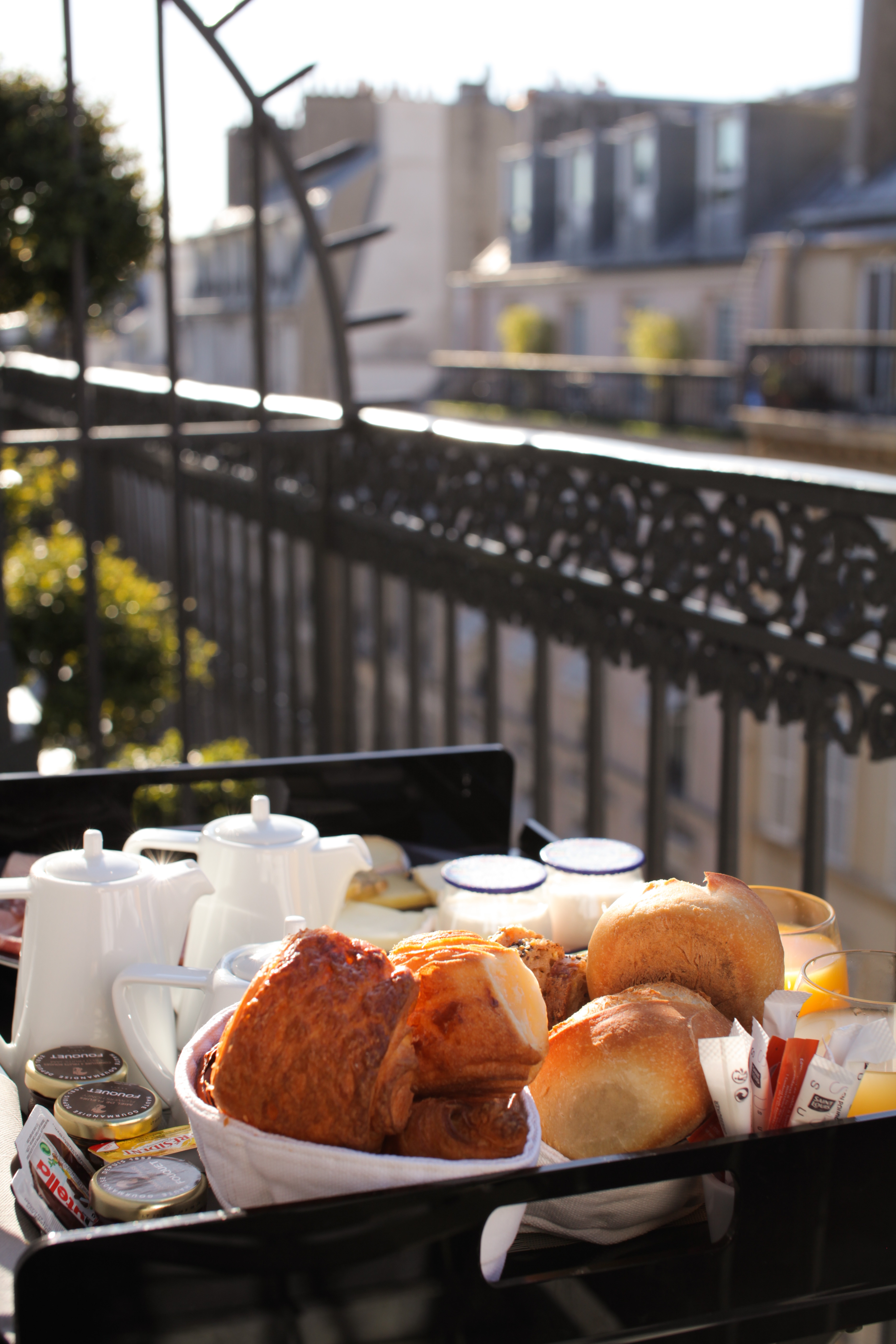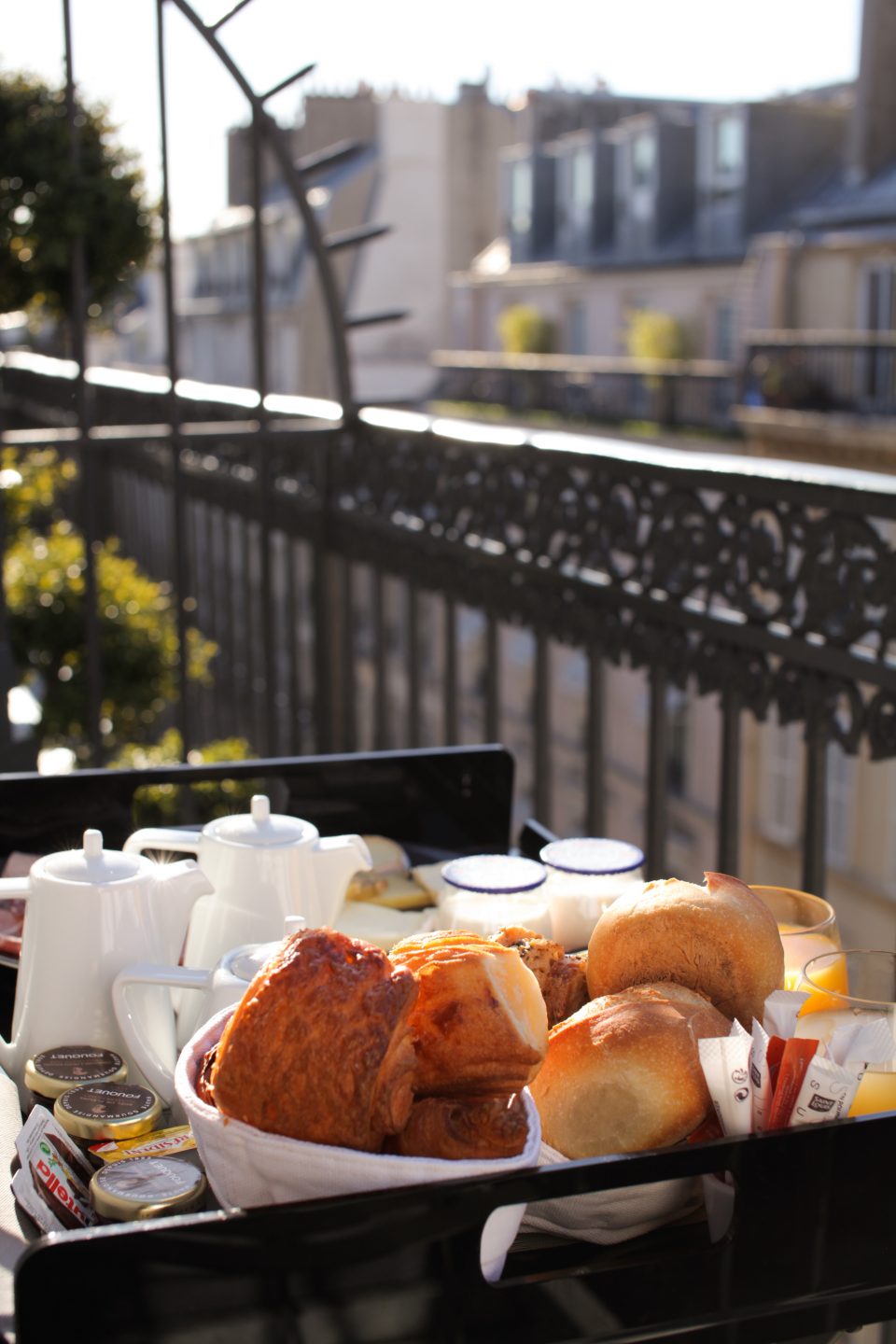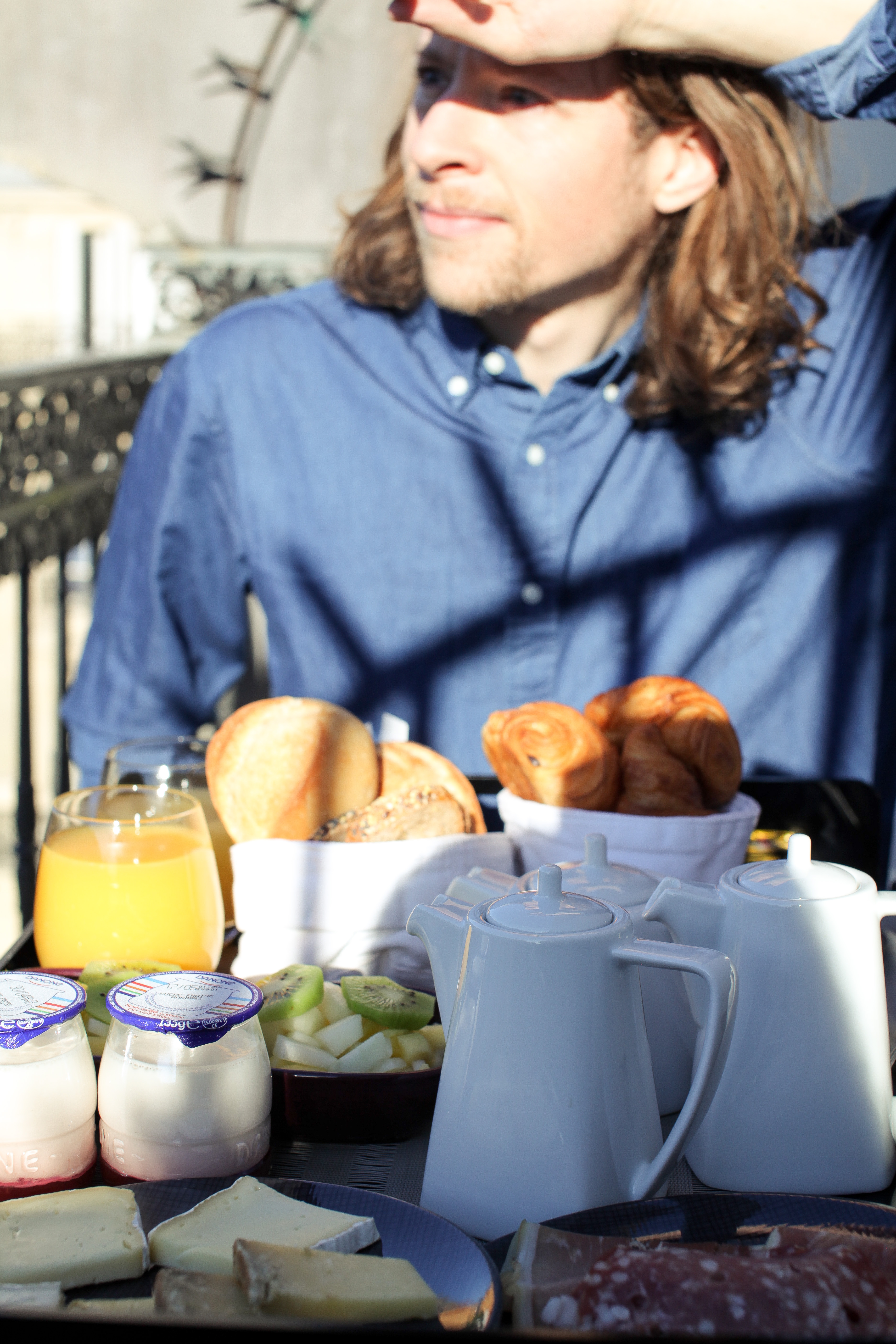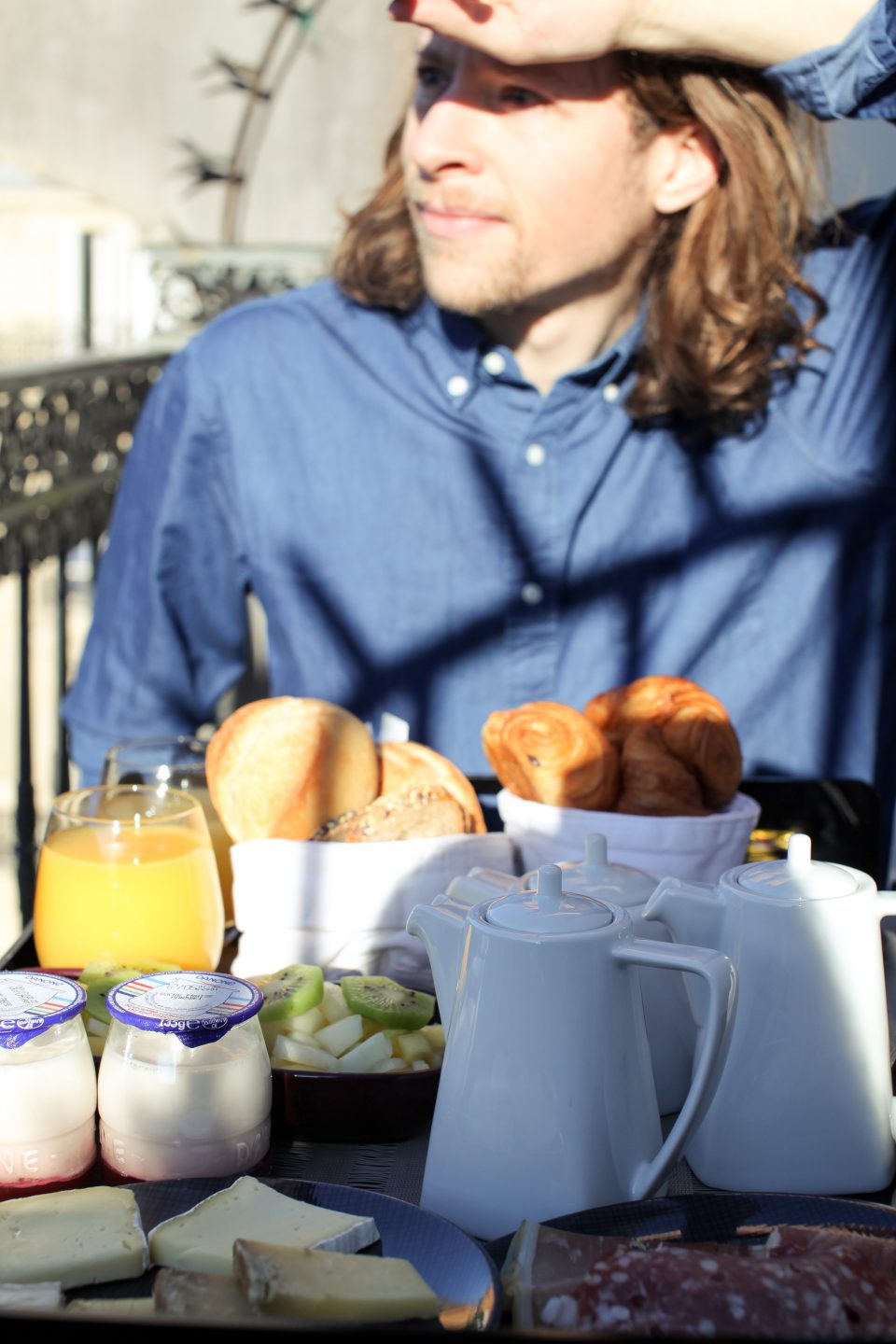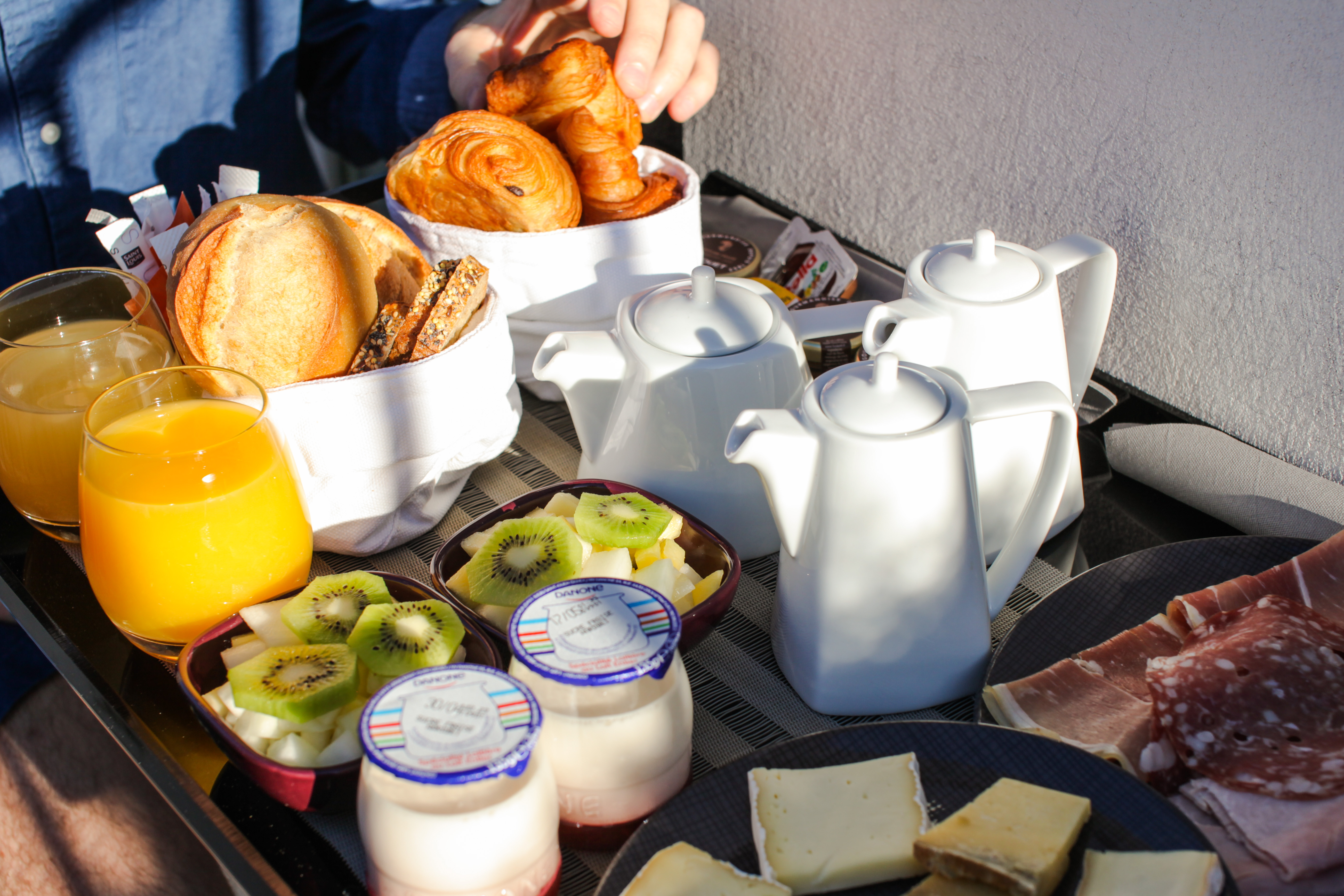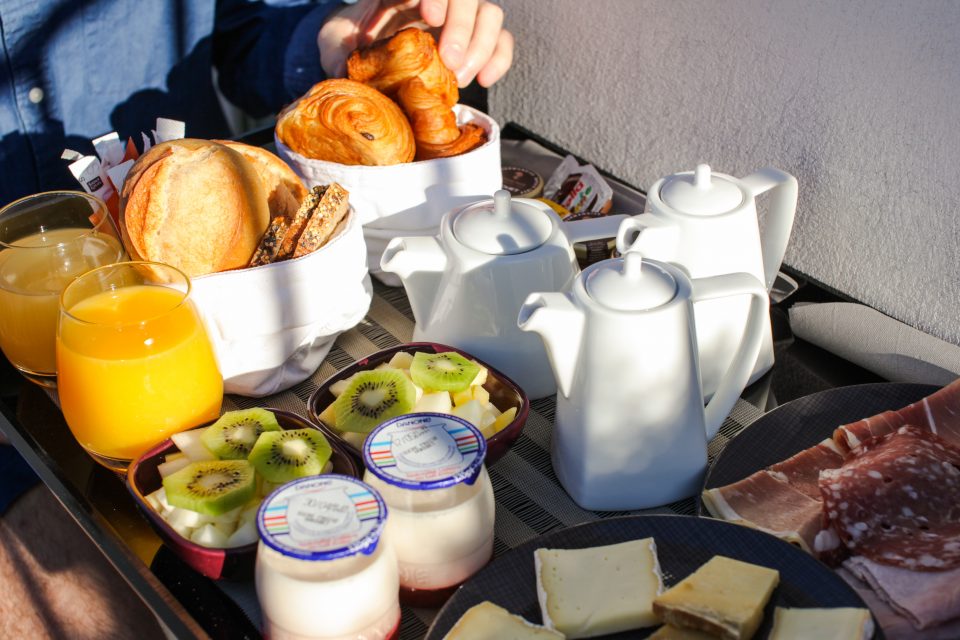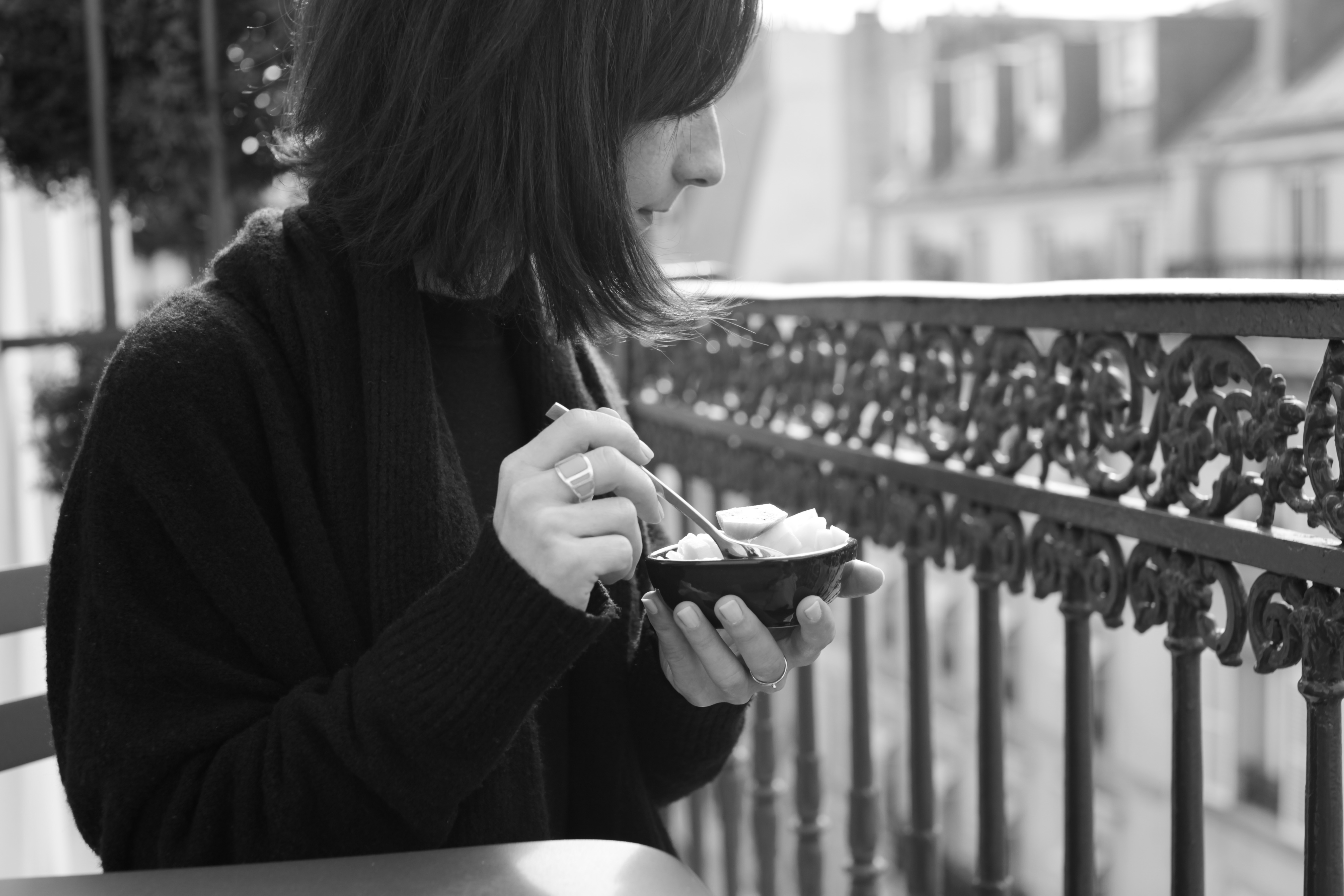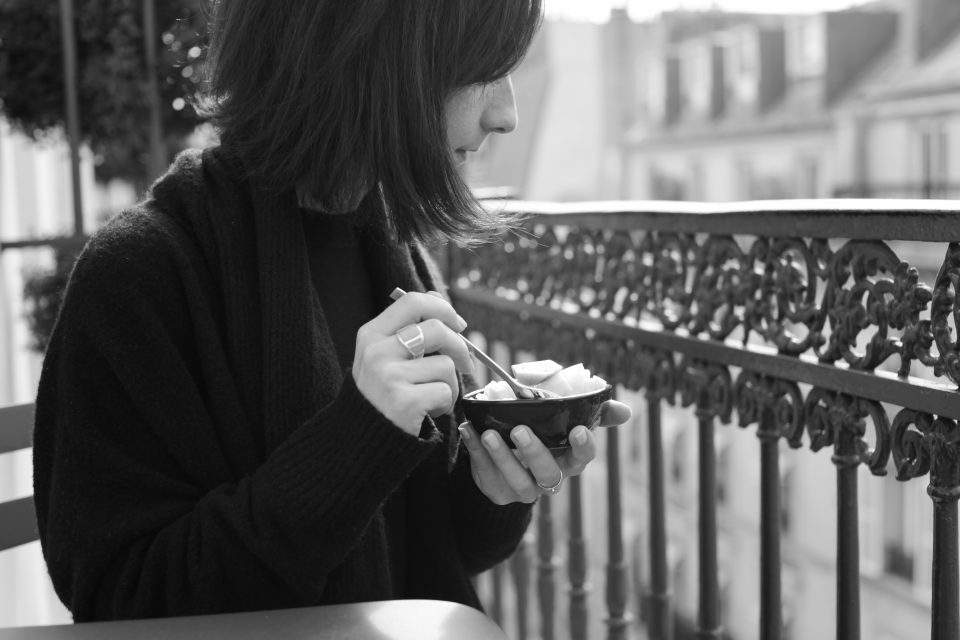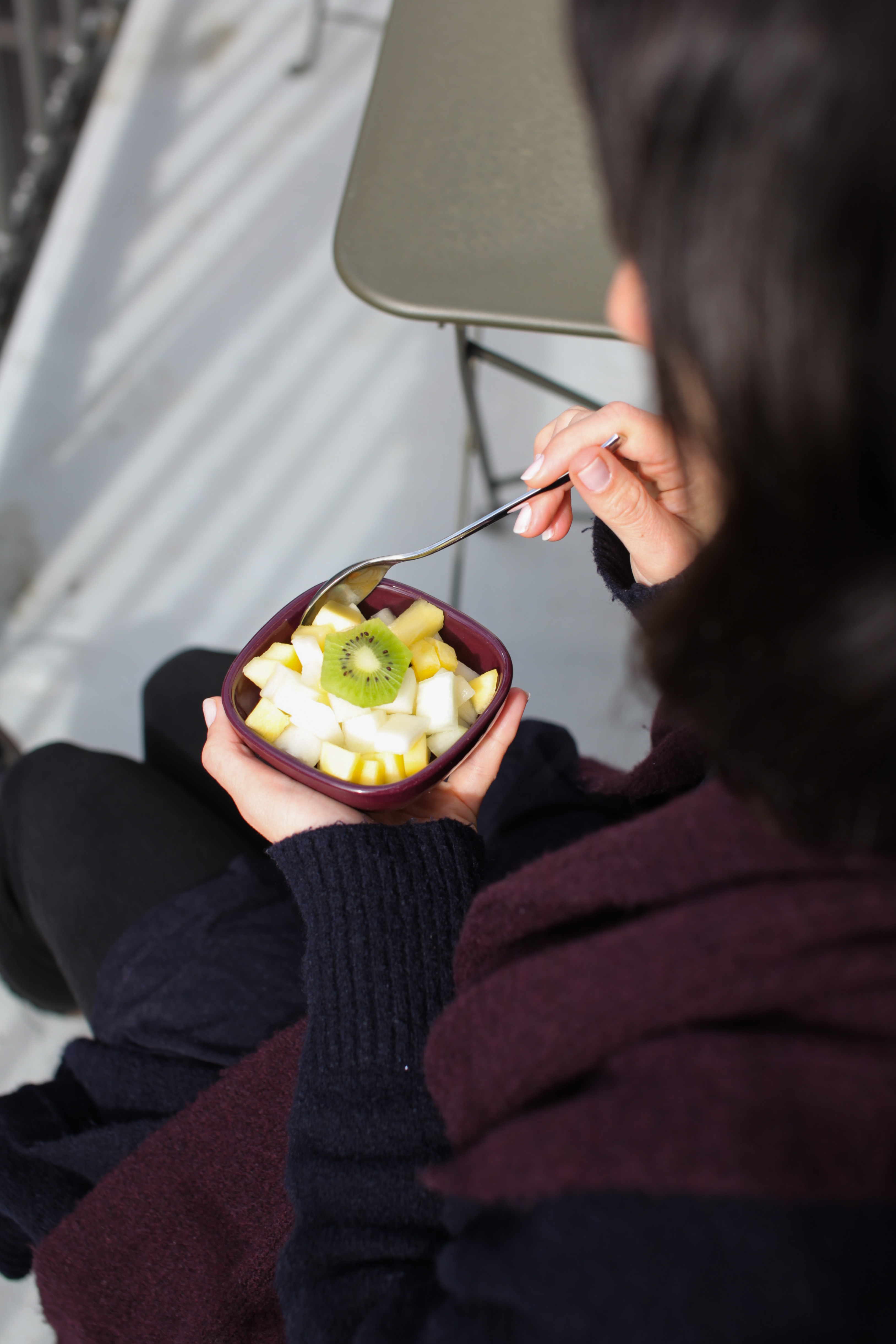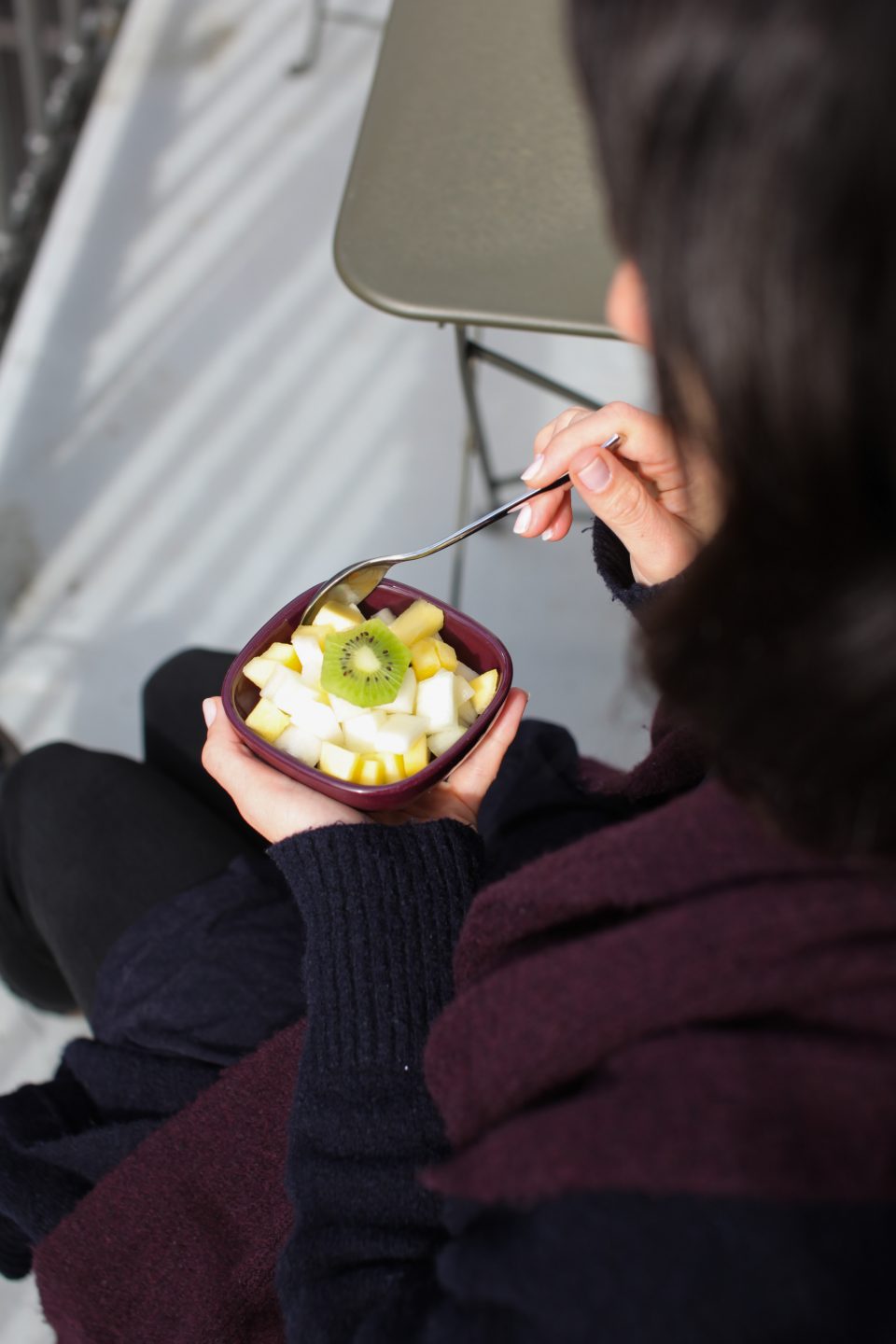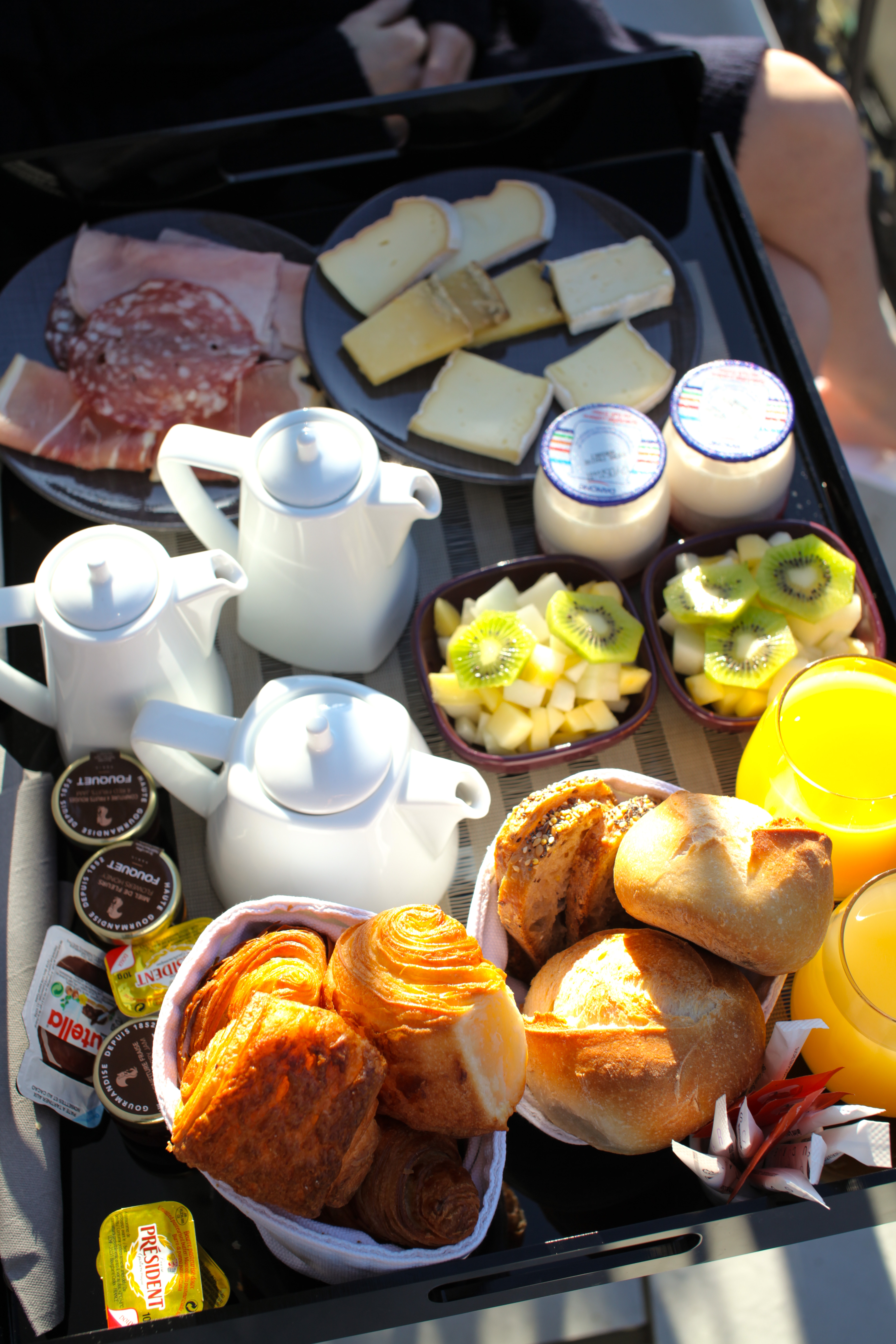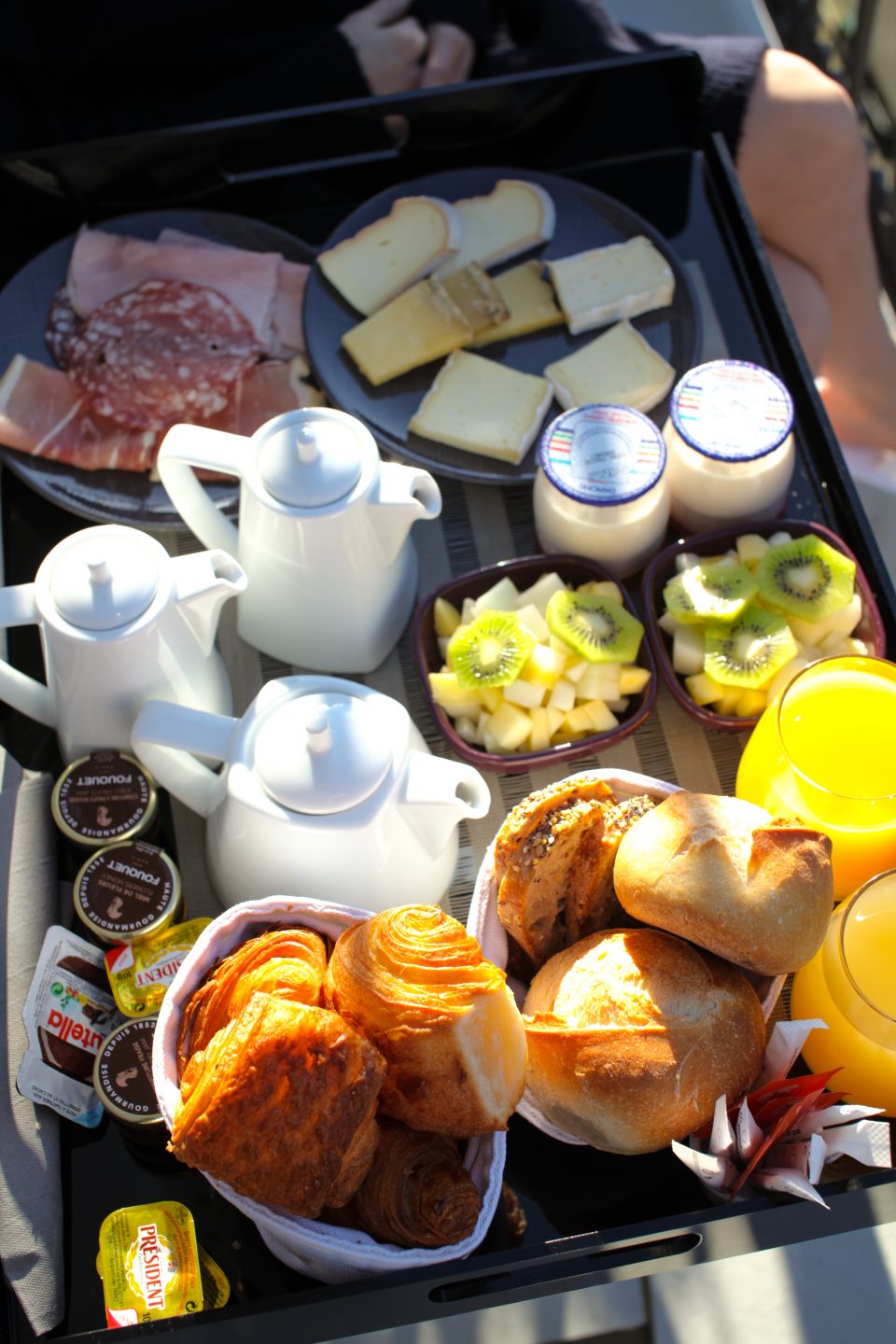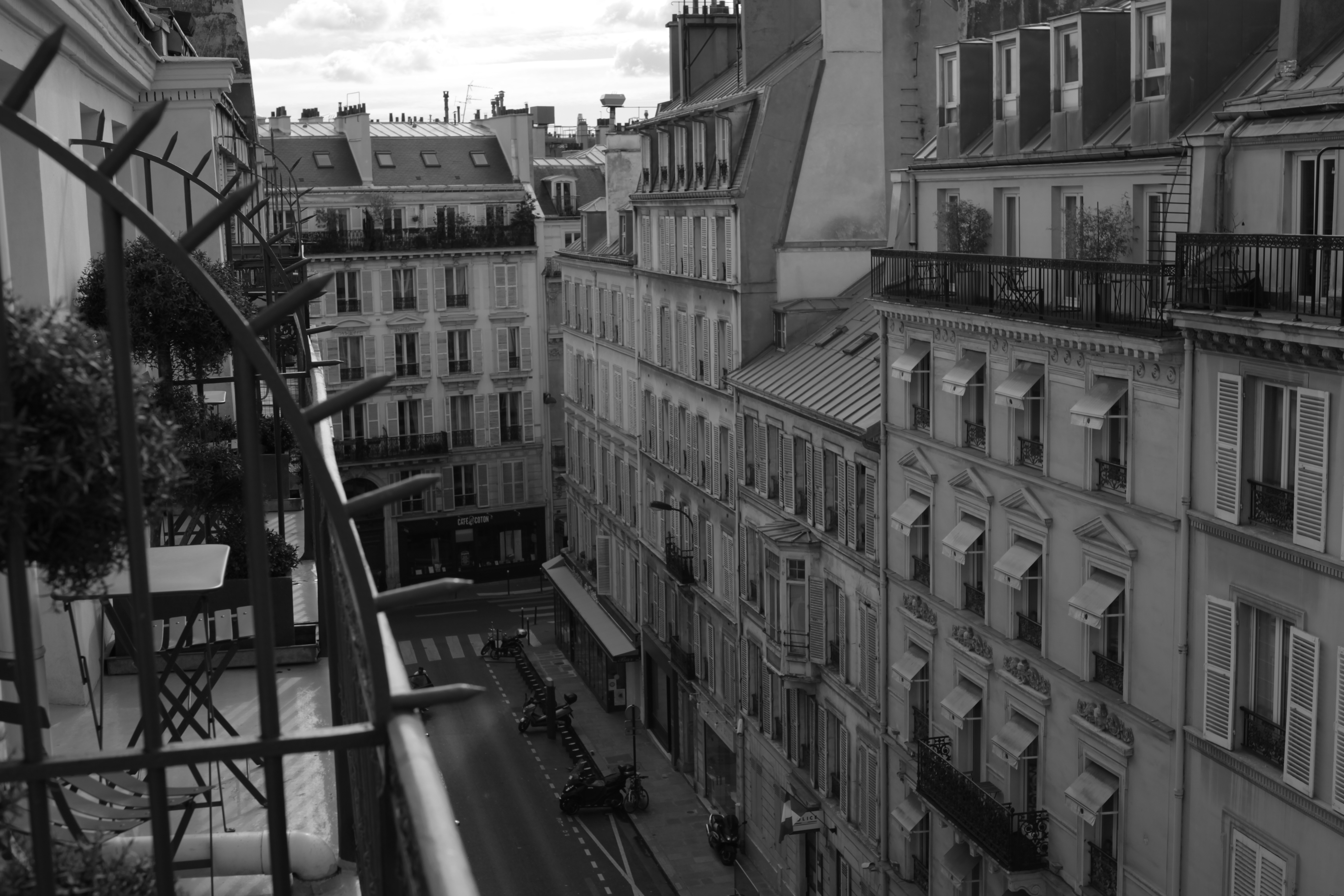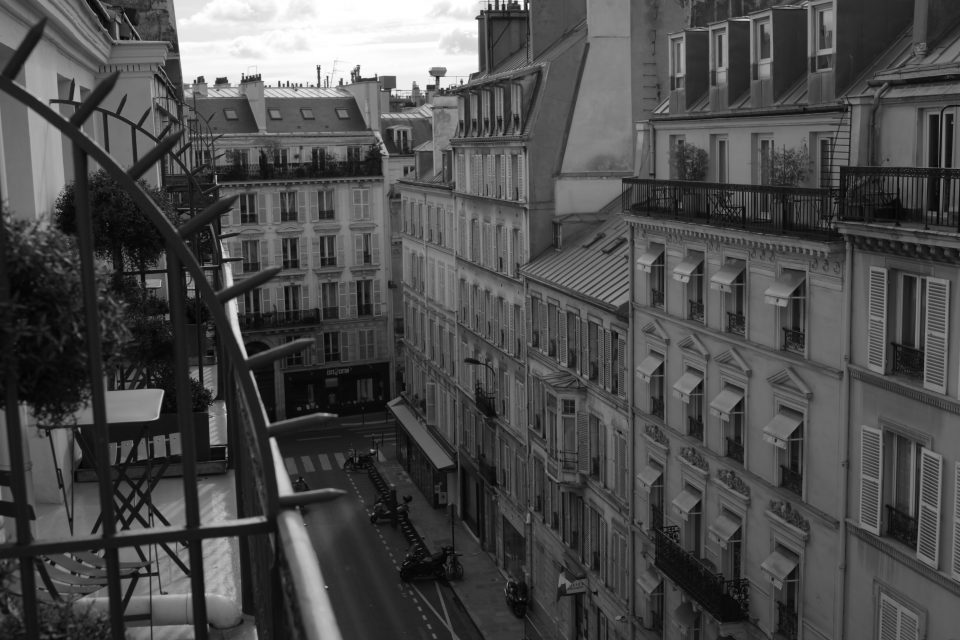 The comfortable king-sized bed ensured a wonderful night's sleep, as did the dark curtains and well sound-proofed rooms. The bathroom was big and spacious, and they had these great Fragonard toiletries (fig scented) which we swiped for home — as you're expected to do, of course!
Rather than sampling the local cuisine that evening, we went to A. Noste for dinner (you can read all about our evening there). However, Montmarte certainly does have it's fair share of wonderful eateries (and drinkeries). We have an abundance of suggestions and looking forward to exploring those more in the near future. It's also the coolest place in Paris to shop vintage, as recommended by Natalie. You can check out our ever evolving My Paris page for great places to eat, drink and shop in the area.
Le Grey was a great hotel in the heart of vibrant Montmarte, Paris. Aside from always getting "Kiss From A Rose" by Seal stuck in my head every time I hear or say "Le Grey", it was a fantastic hotel for a comfortable stay.
Place Details