It's been an intense few weeks lately back in Paris, though the city has emptied for Summer it is very much full on work mode for Matt and I here in the Studio. With only a few weeks left before la rentrée. We are, of course, dreaming of a day trip away from the city before the Fall, currently Chartres – Maison Picassiette is at the top of our list. Earlier in May we decided to take a hop, skip and a jump away to Chantilly to relax and enjoy a little bit of nature for the day.
I had high hopes when we took this trip because we had such an incredible and memorable day in Giverny. I heard it was very simple to get to Chantilly from Paris but that report was not taking French train strikes into consideration. So, go figure…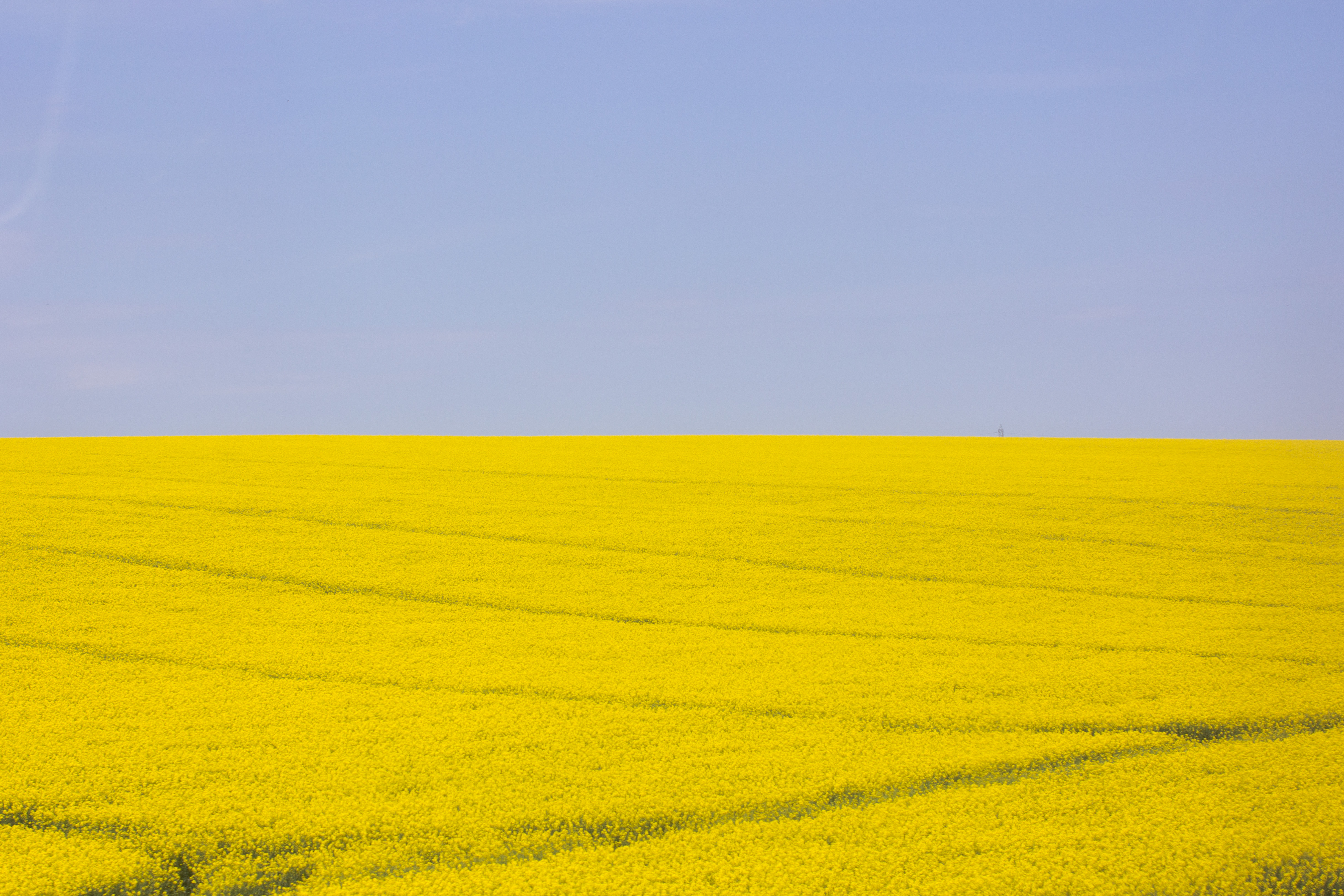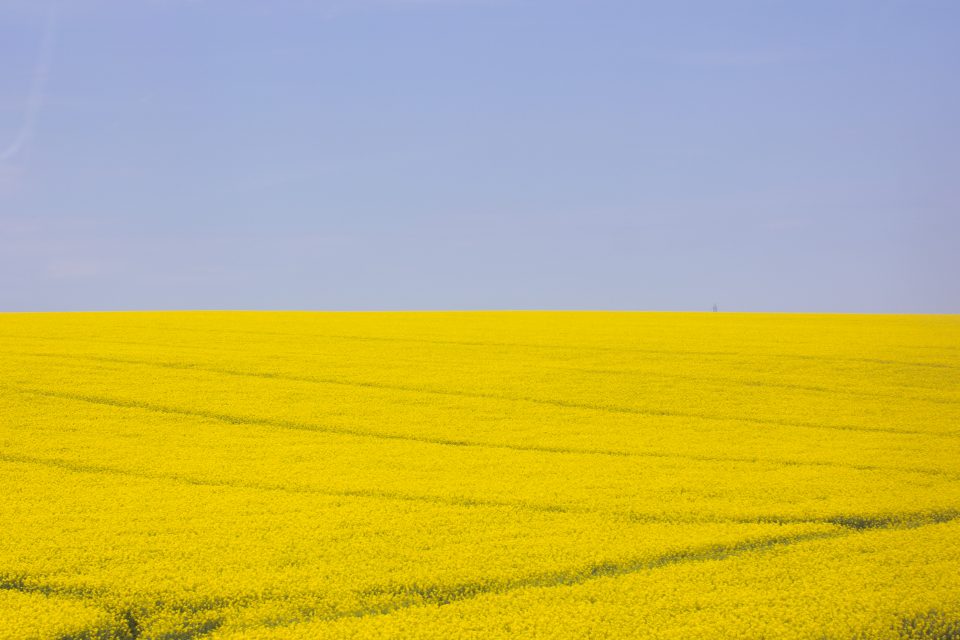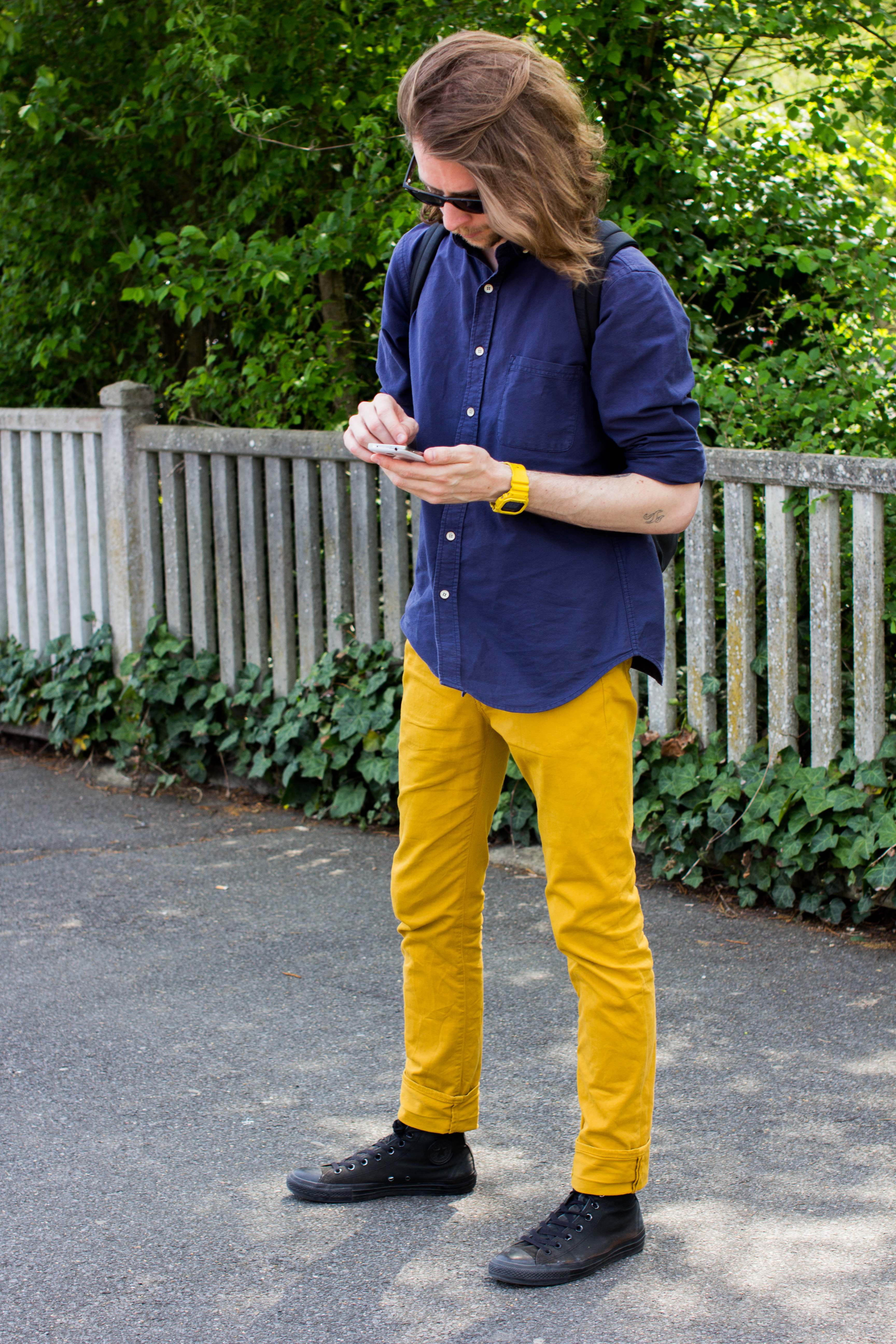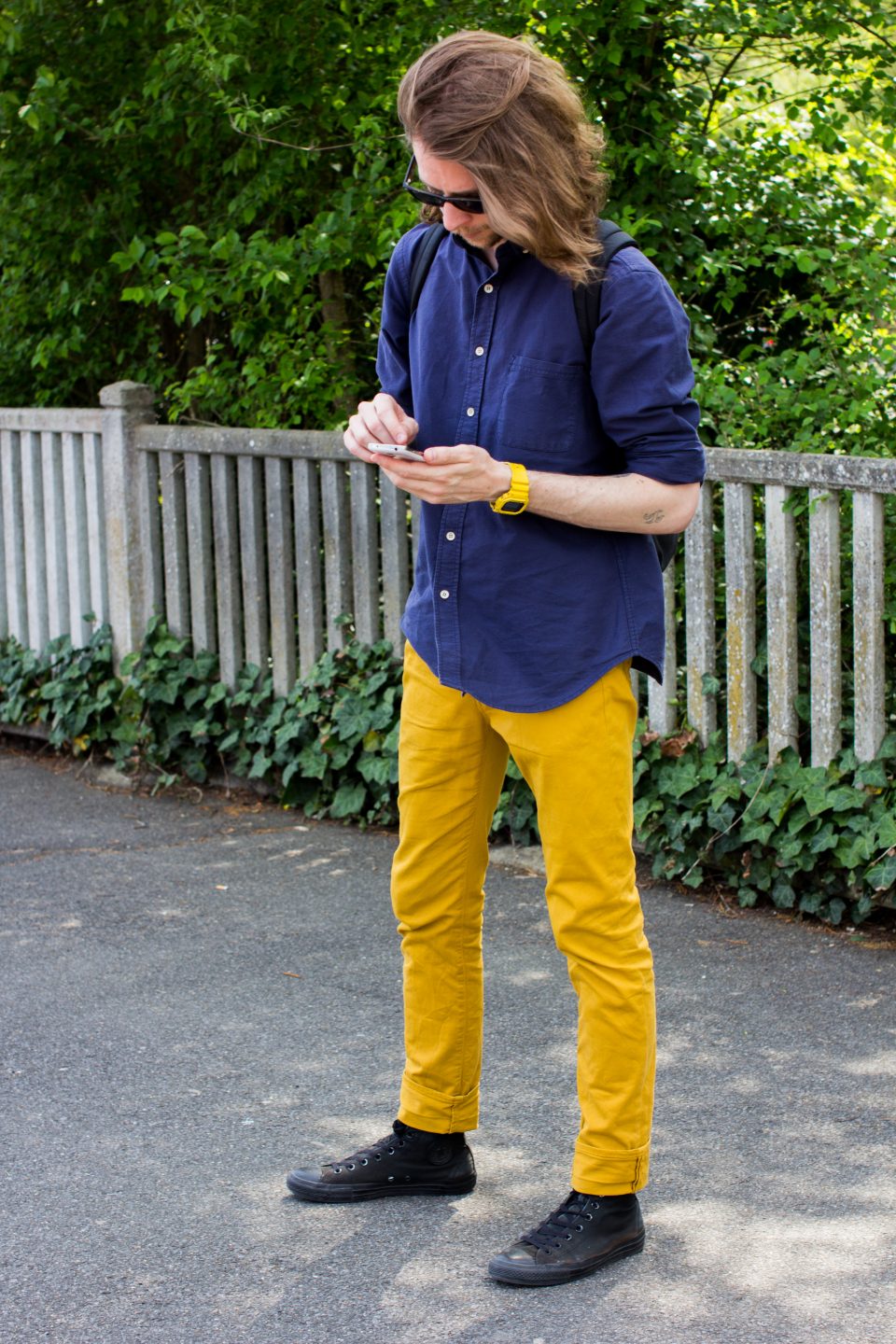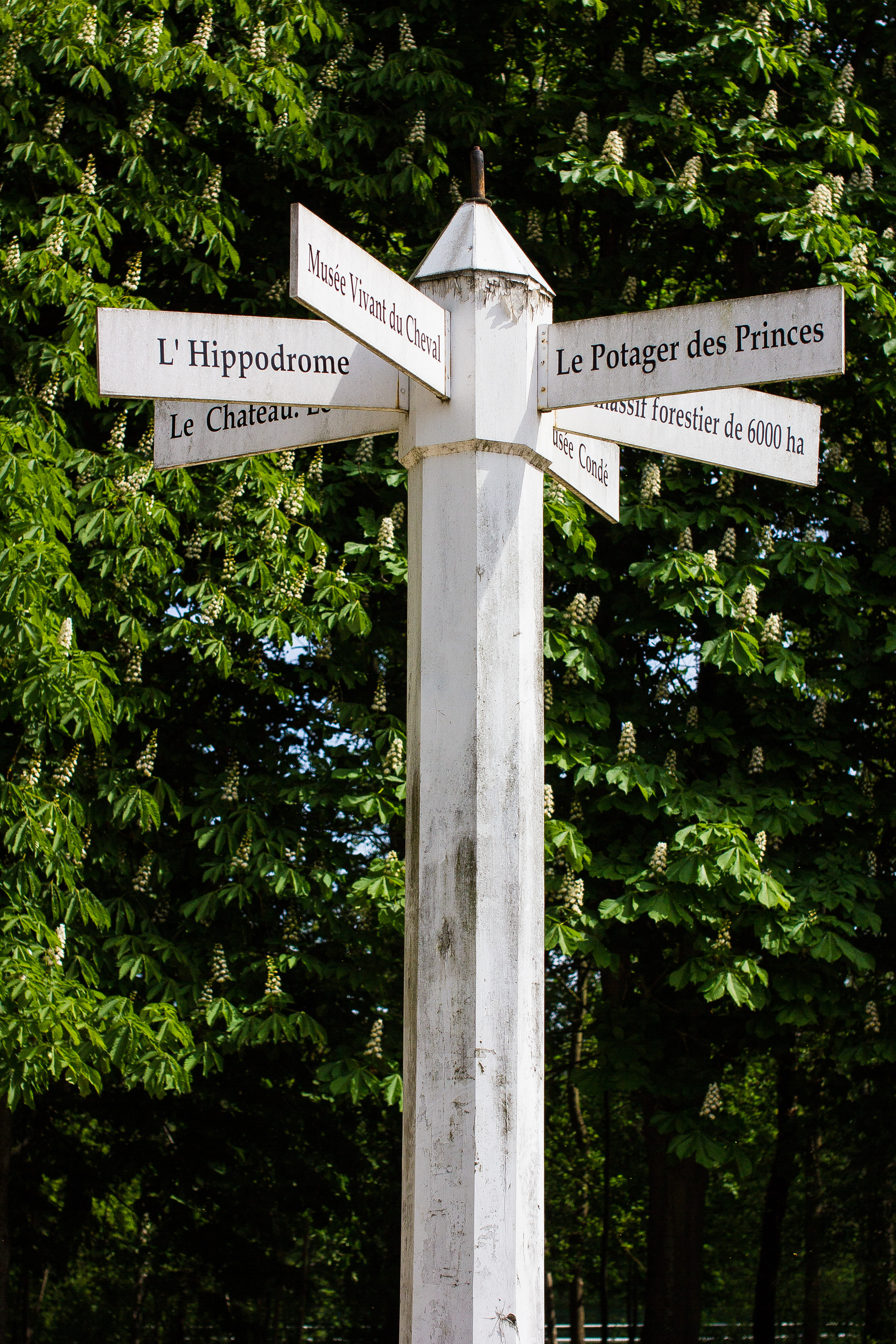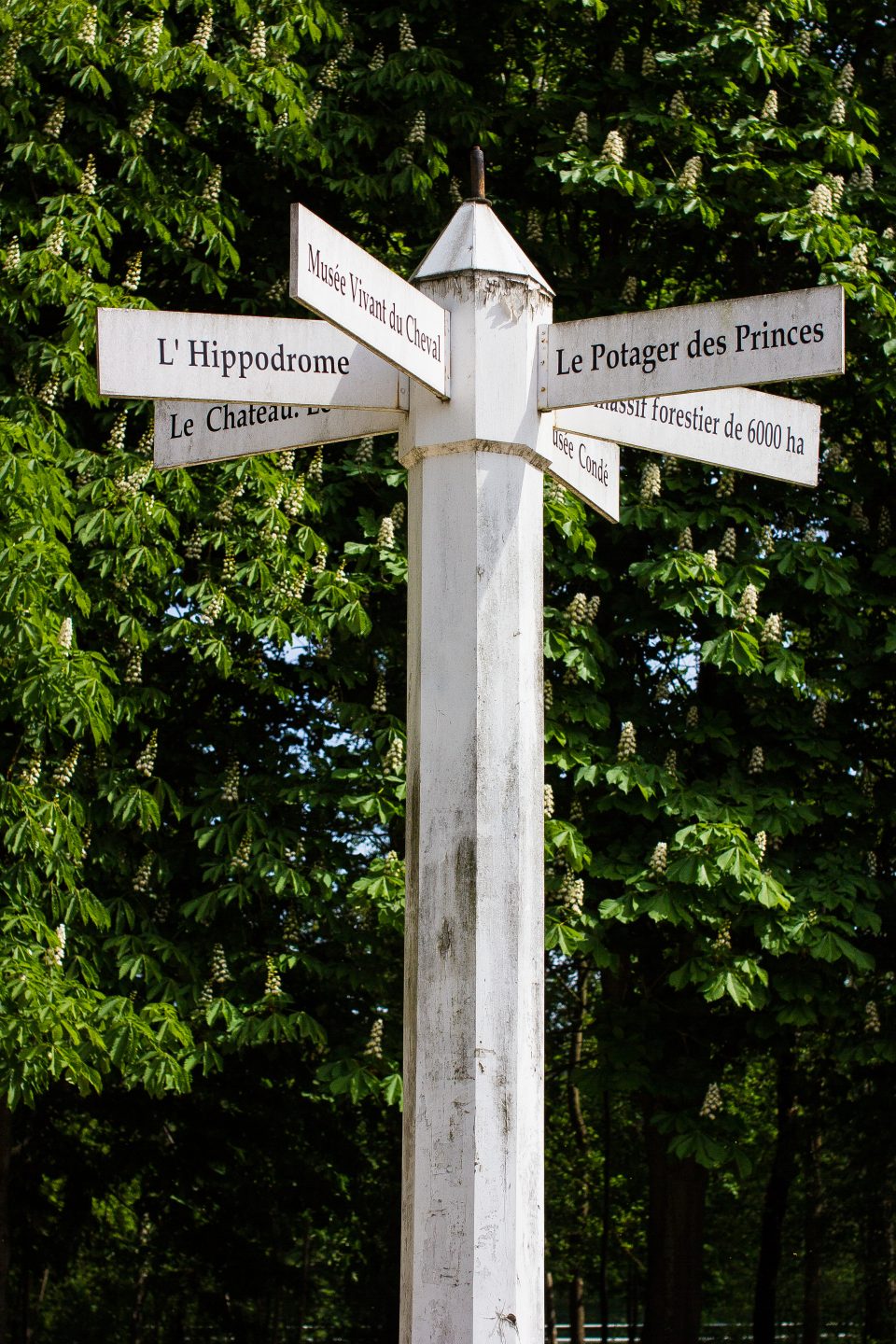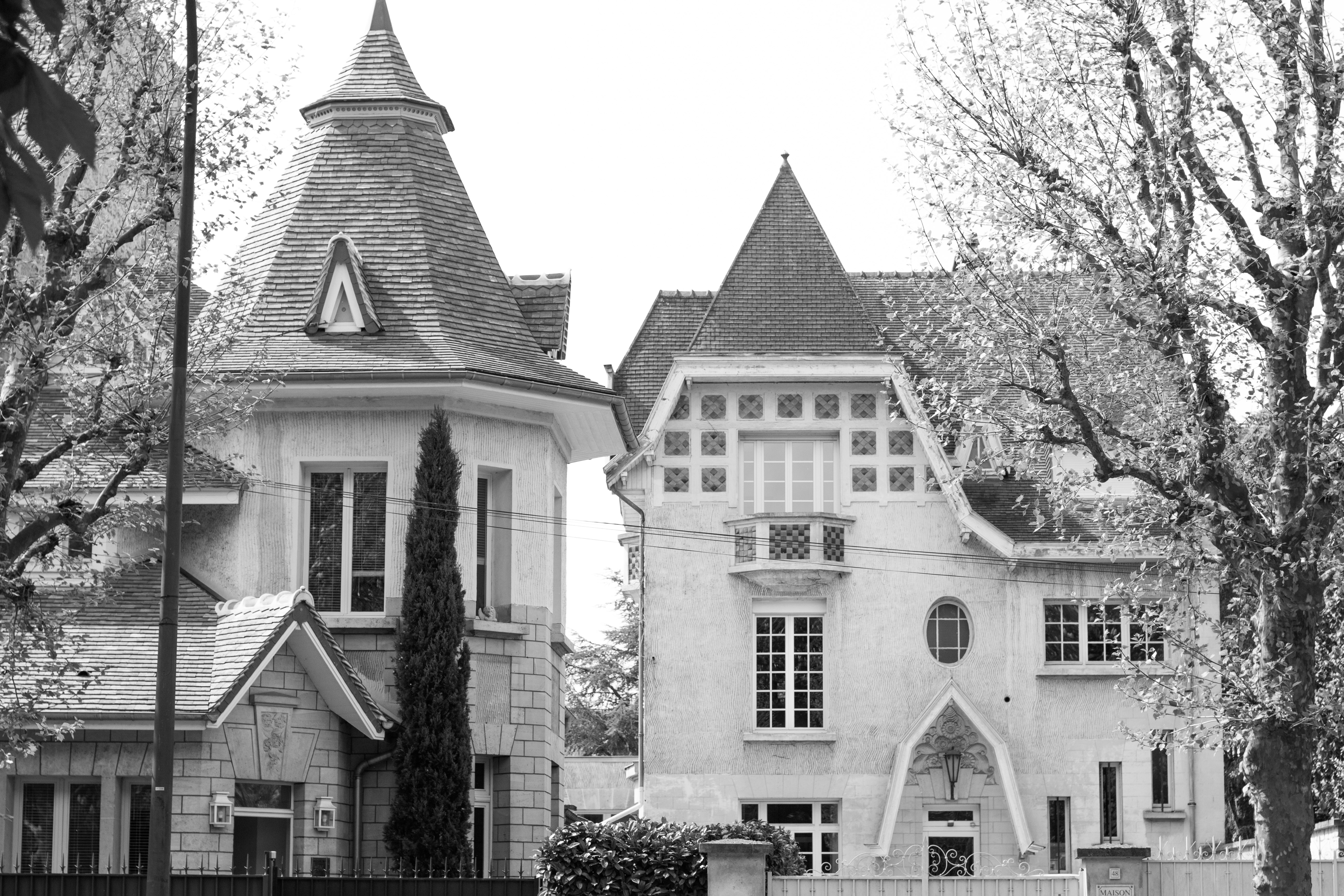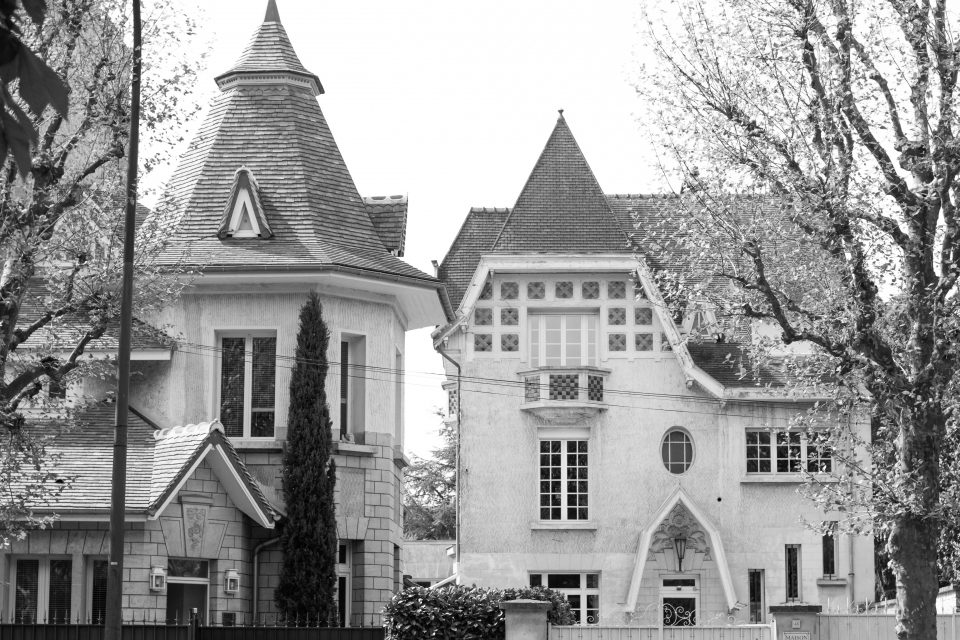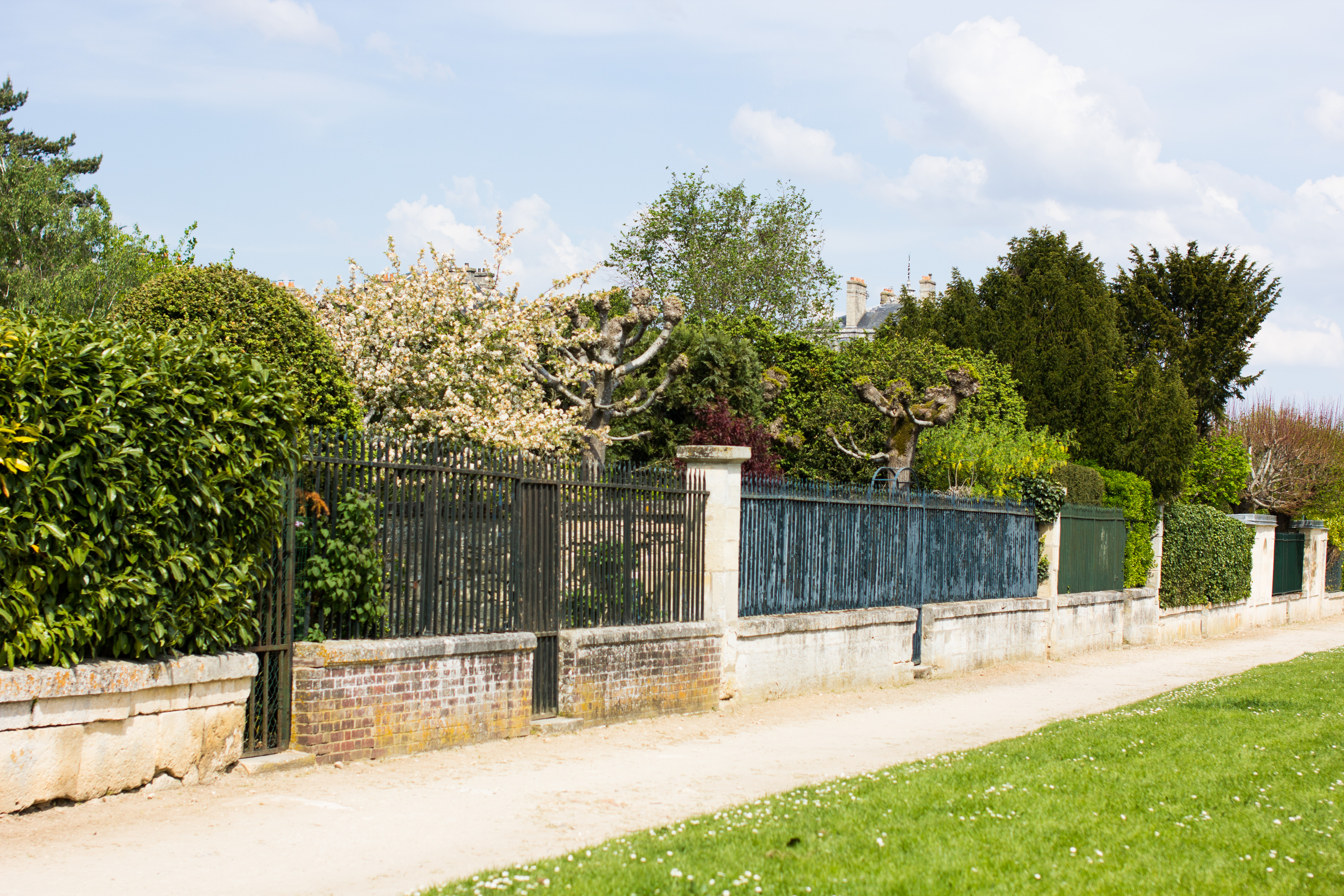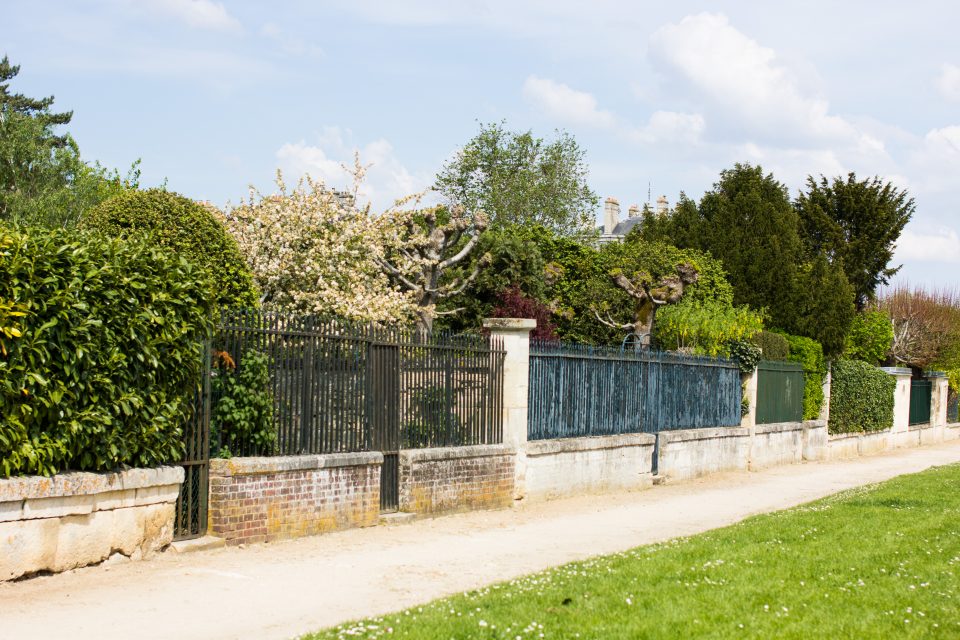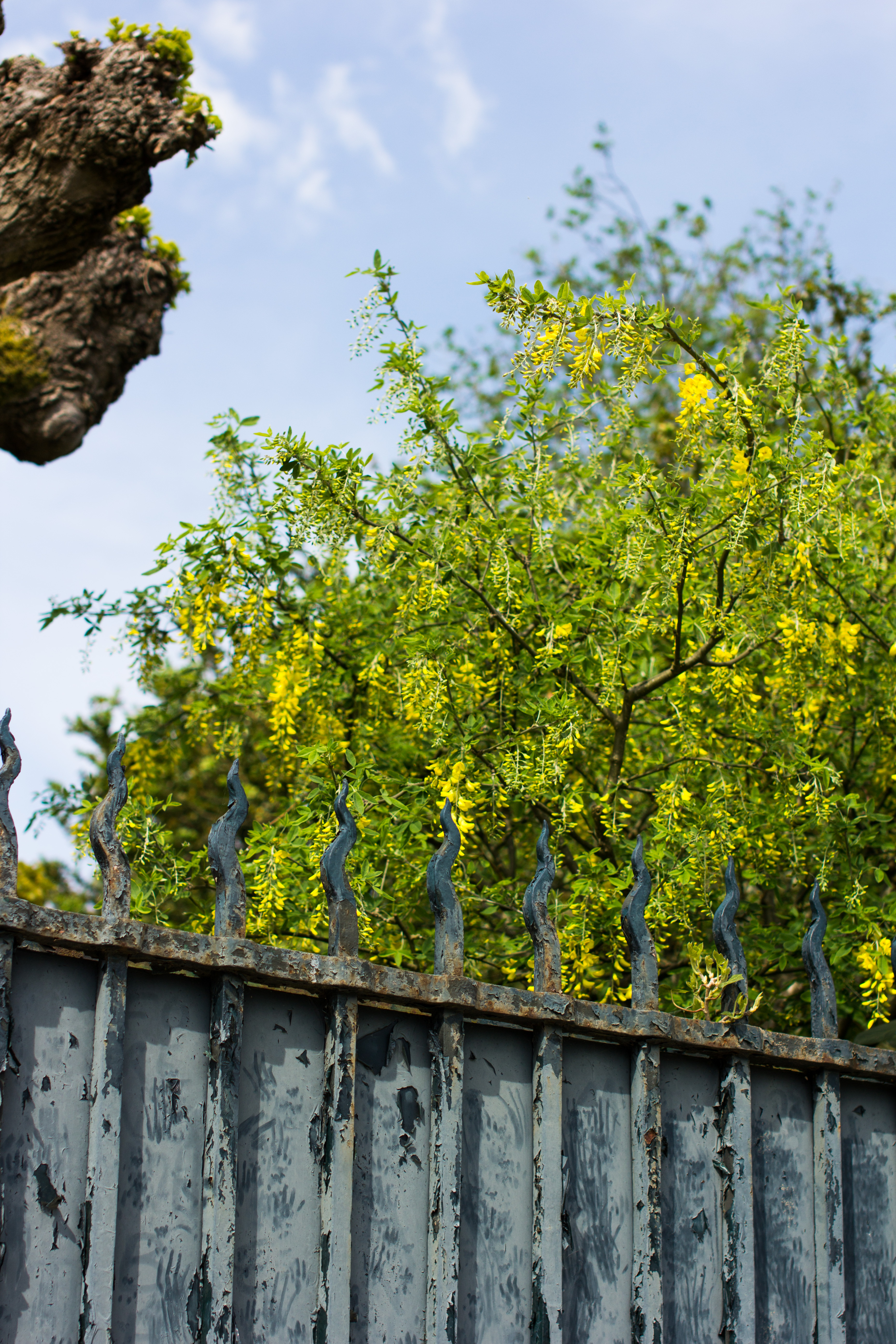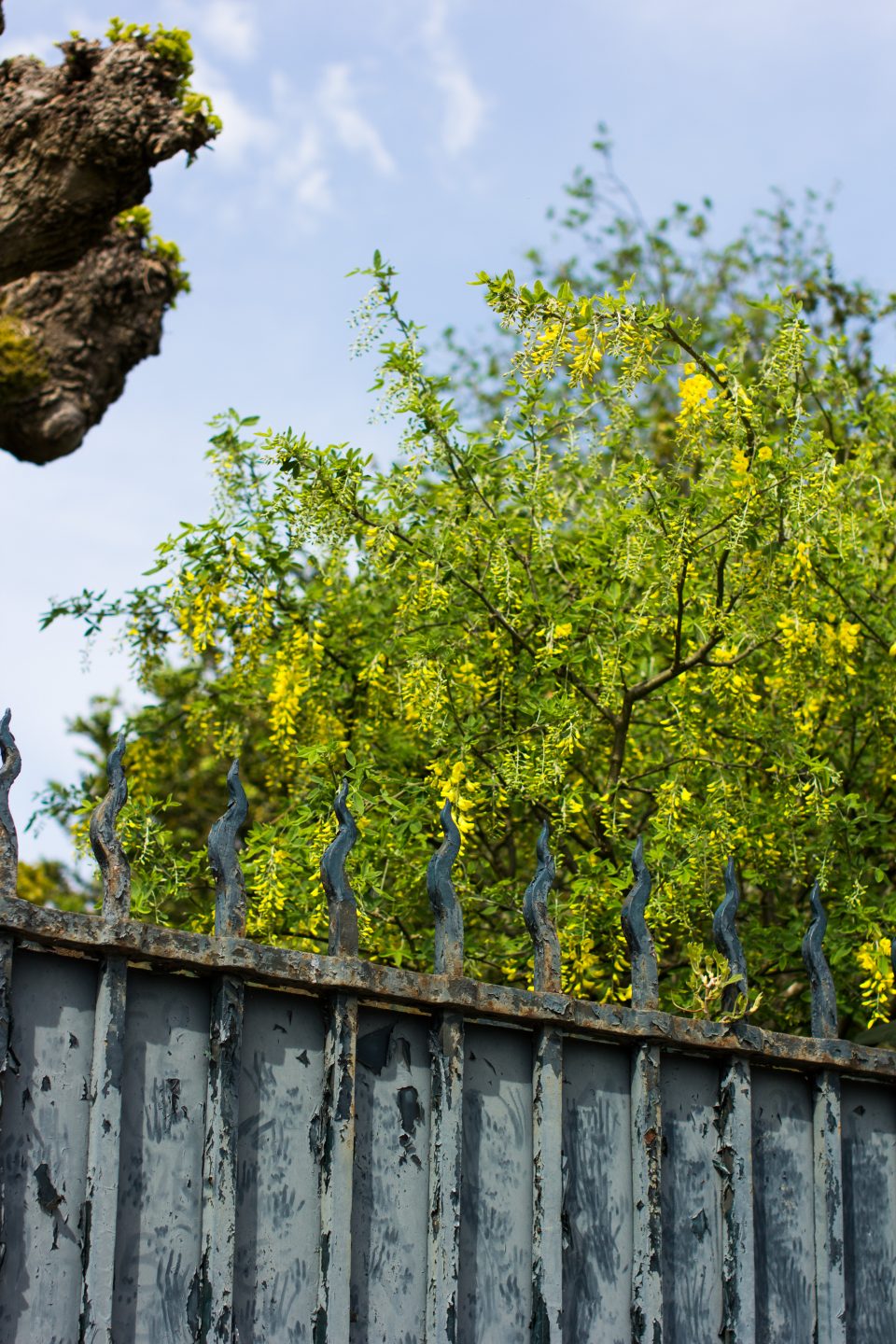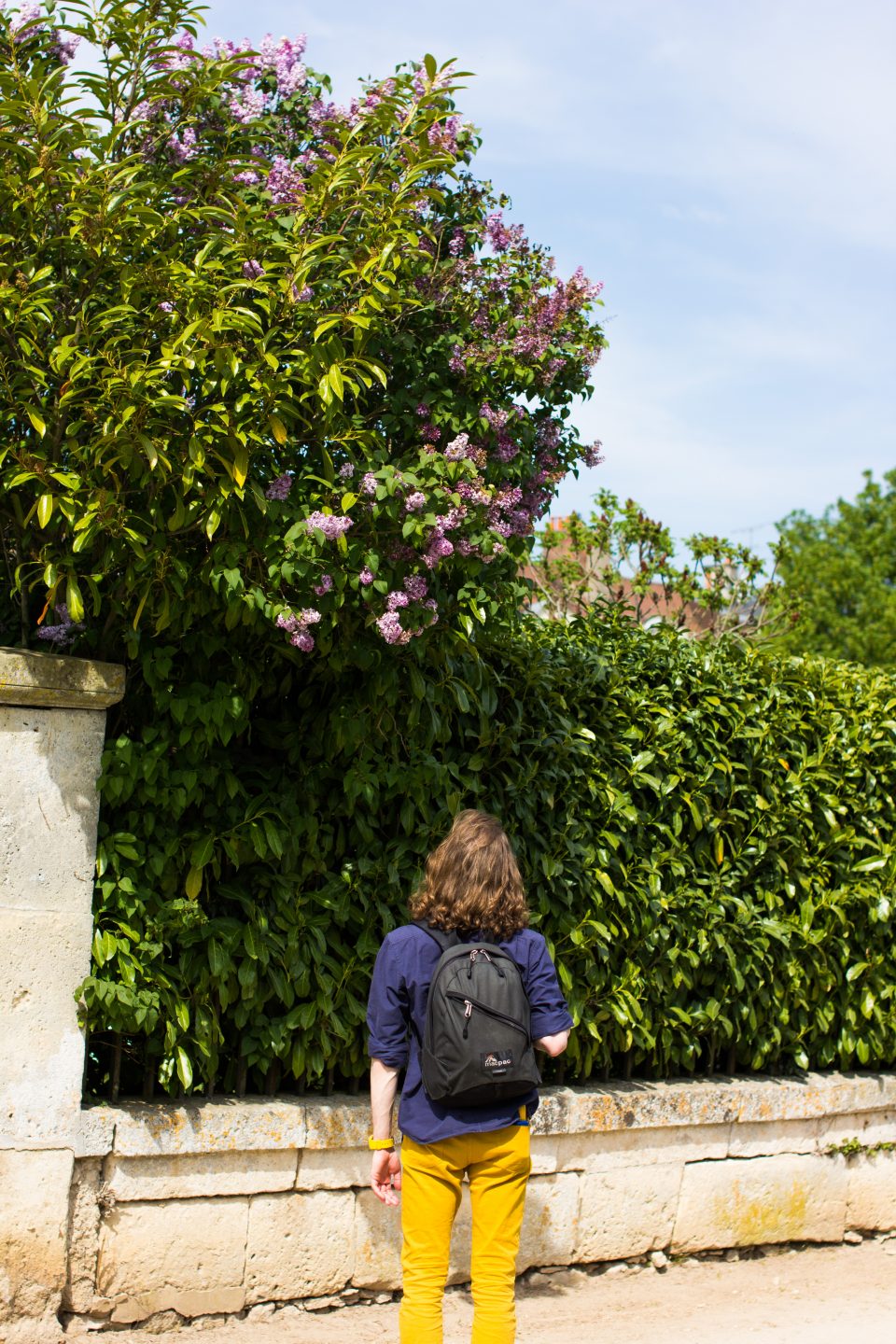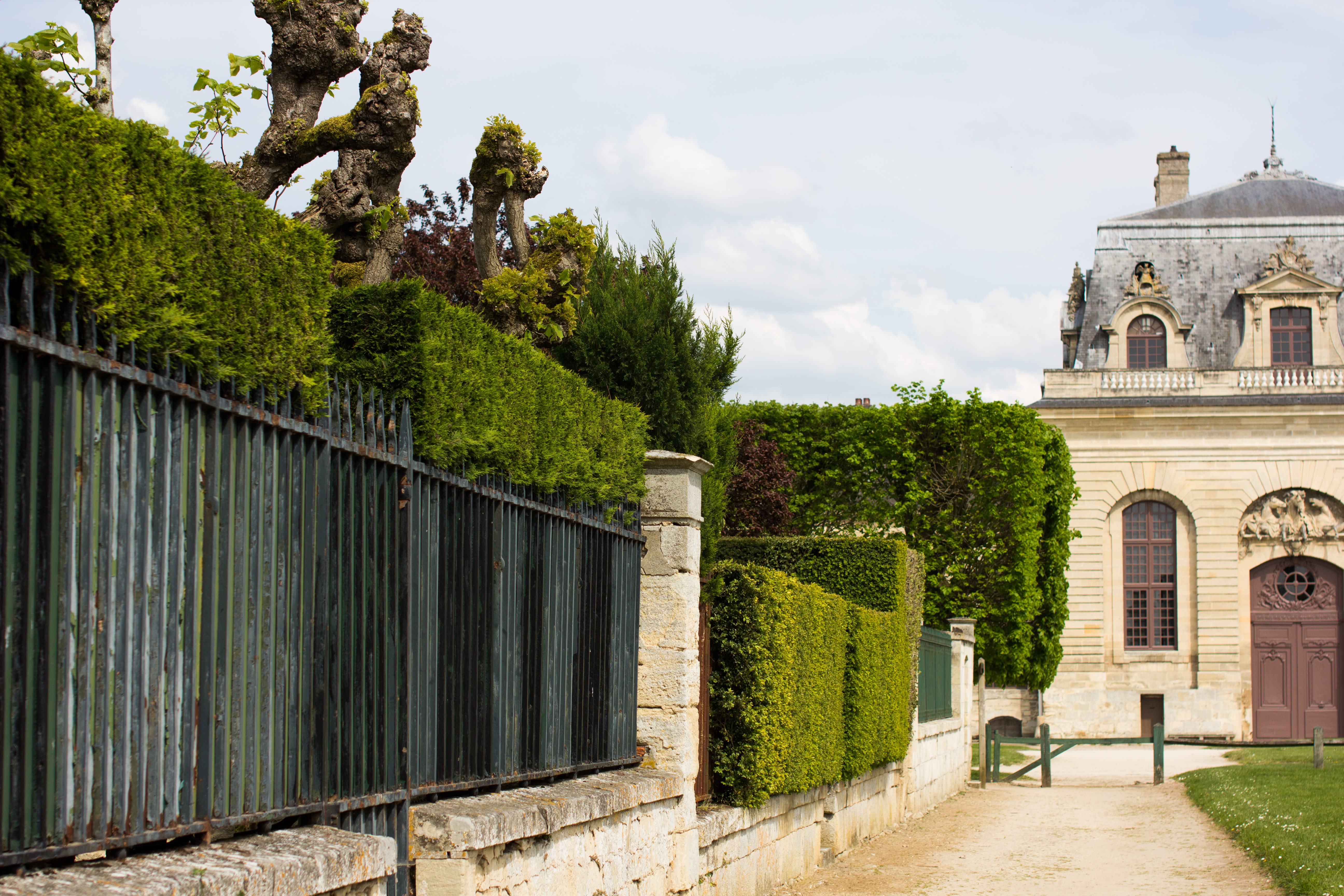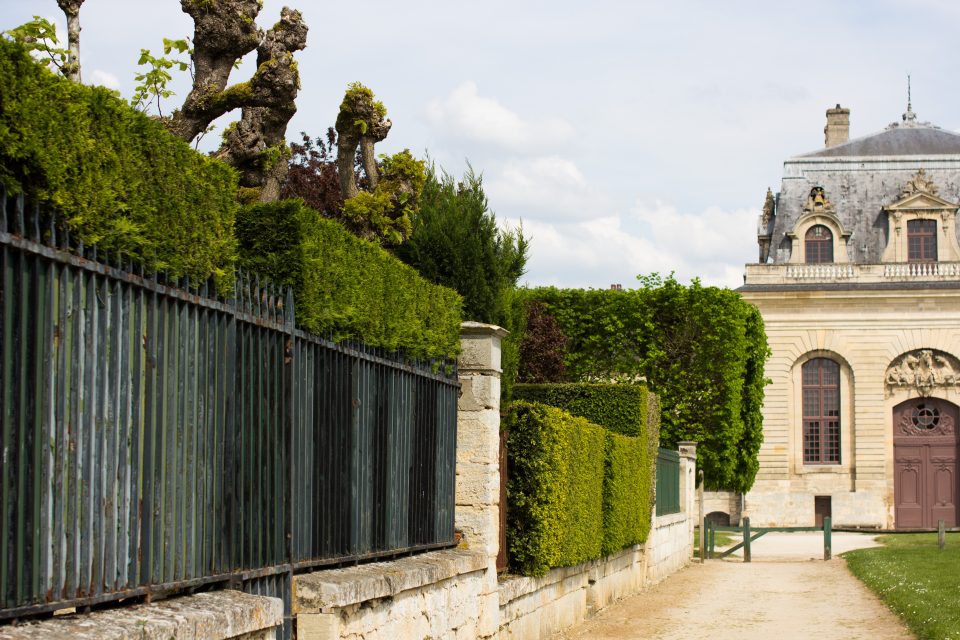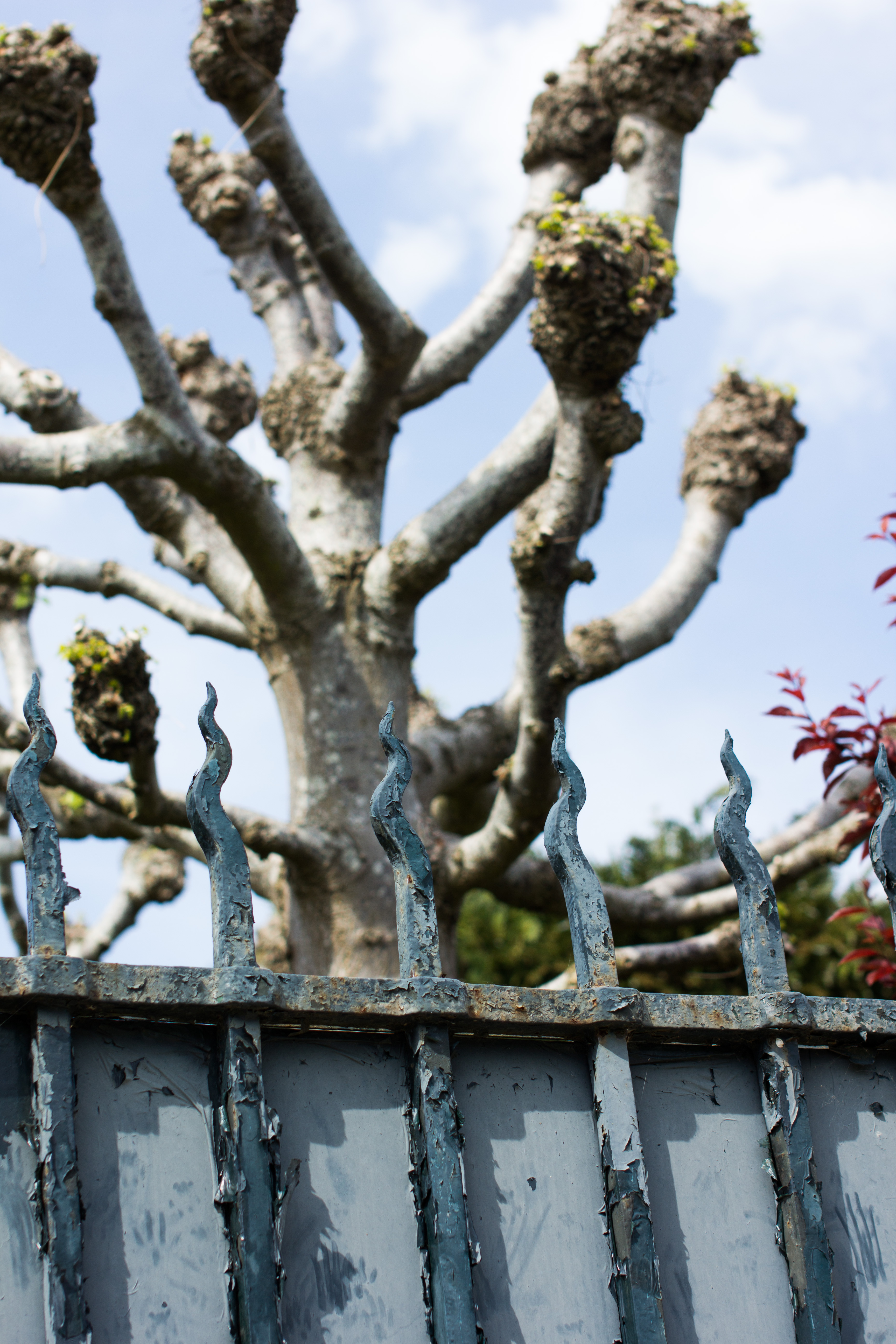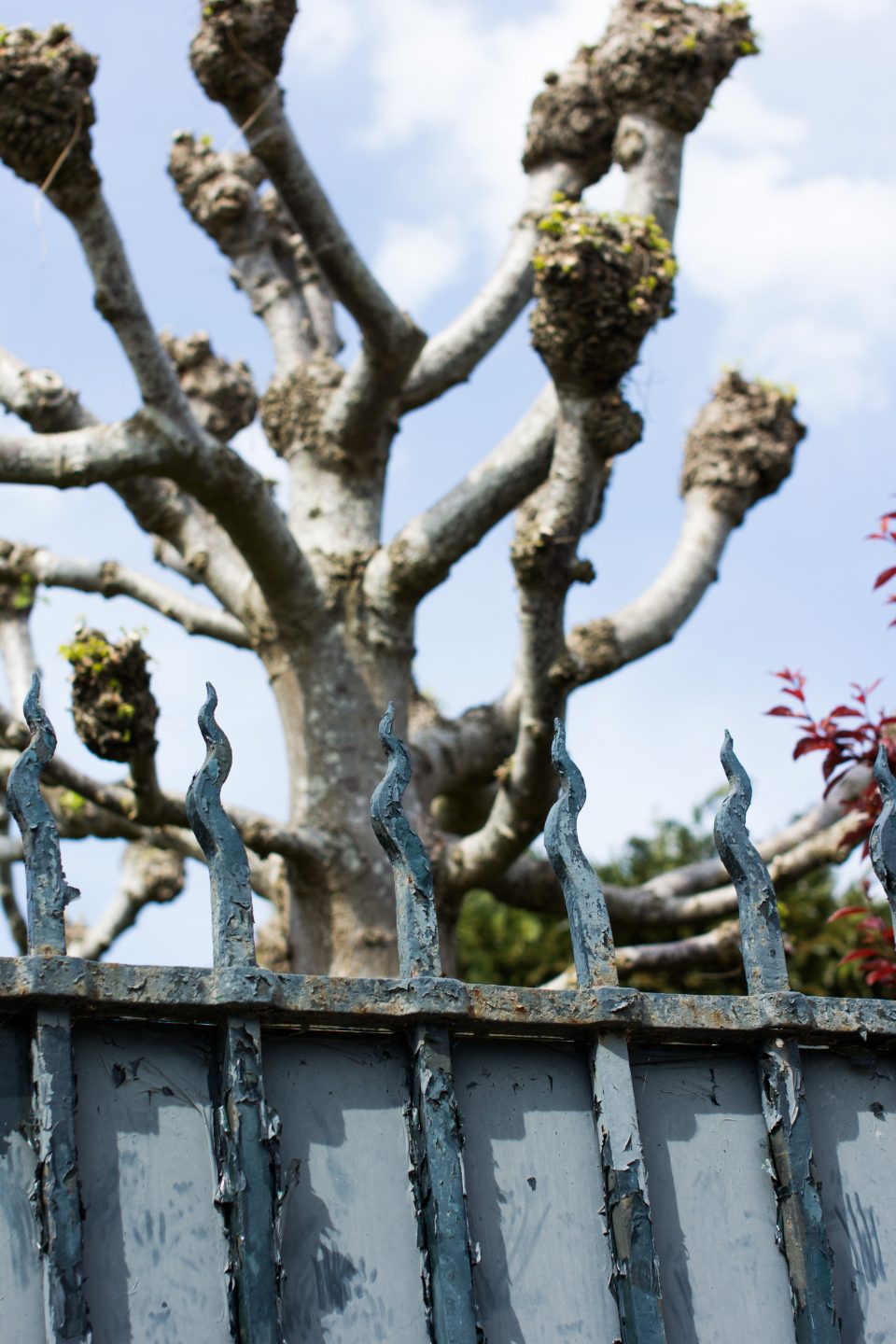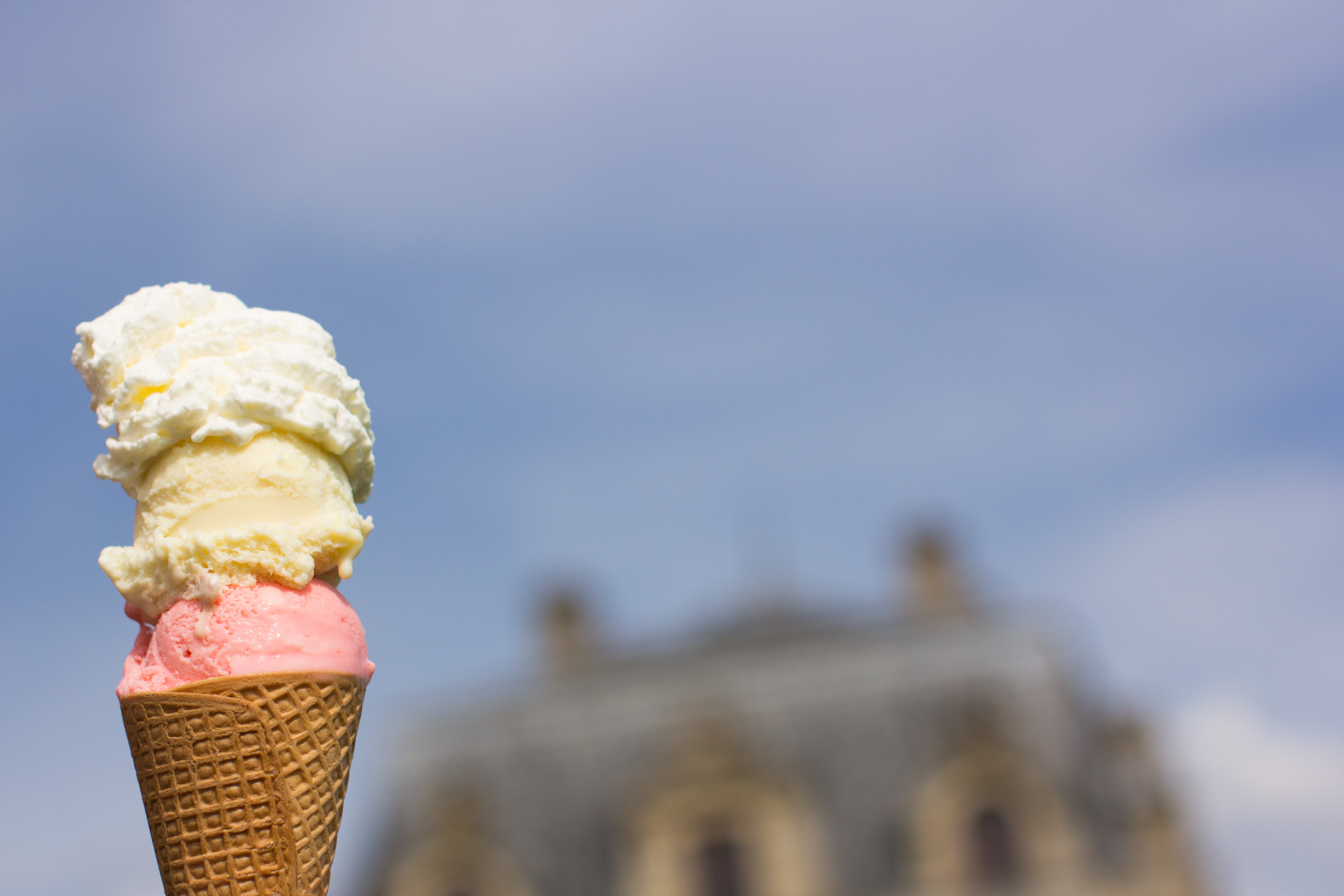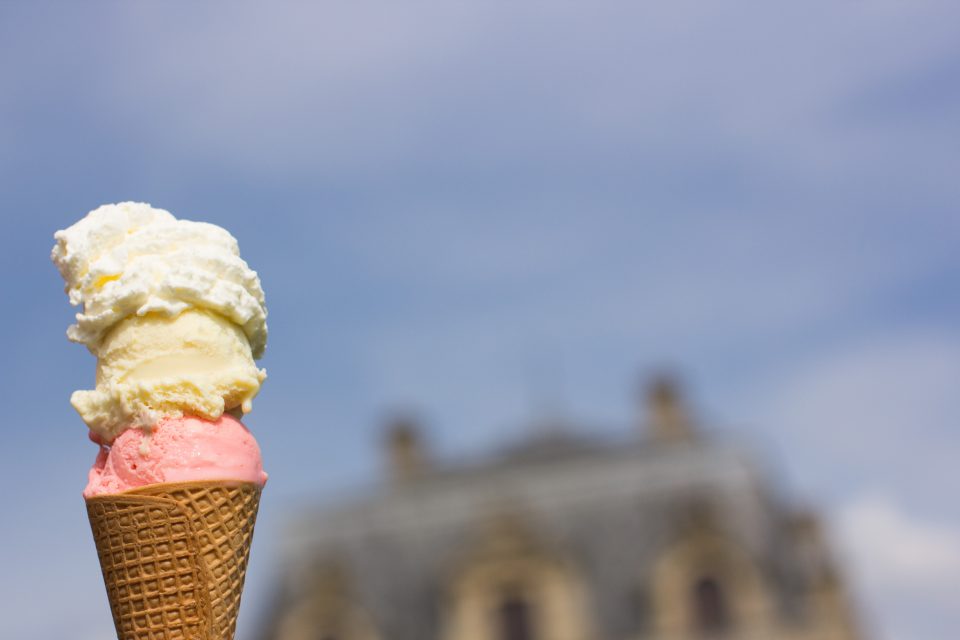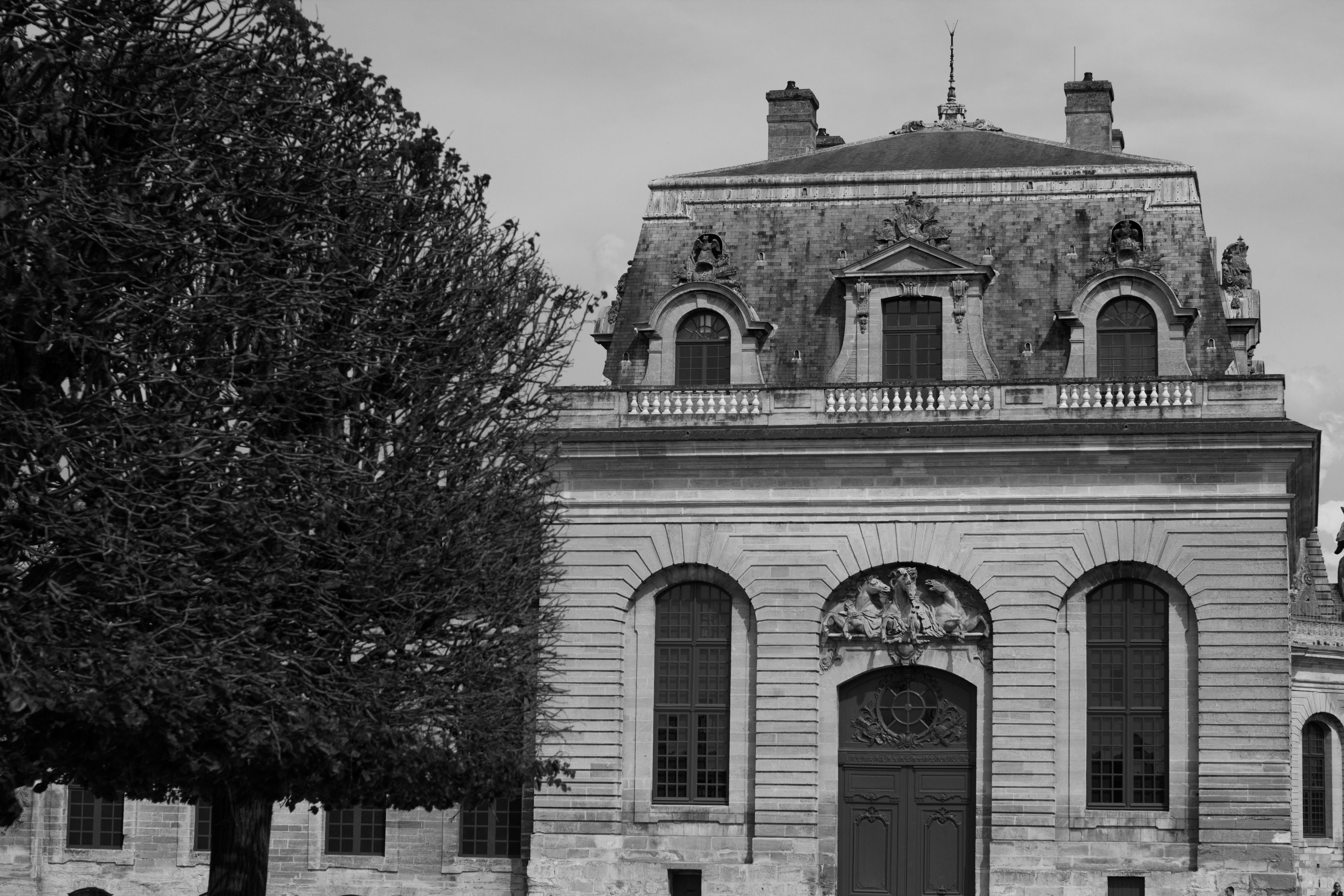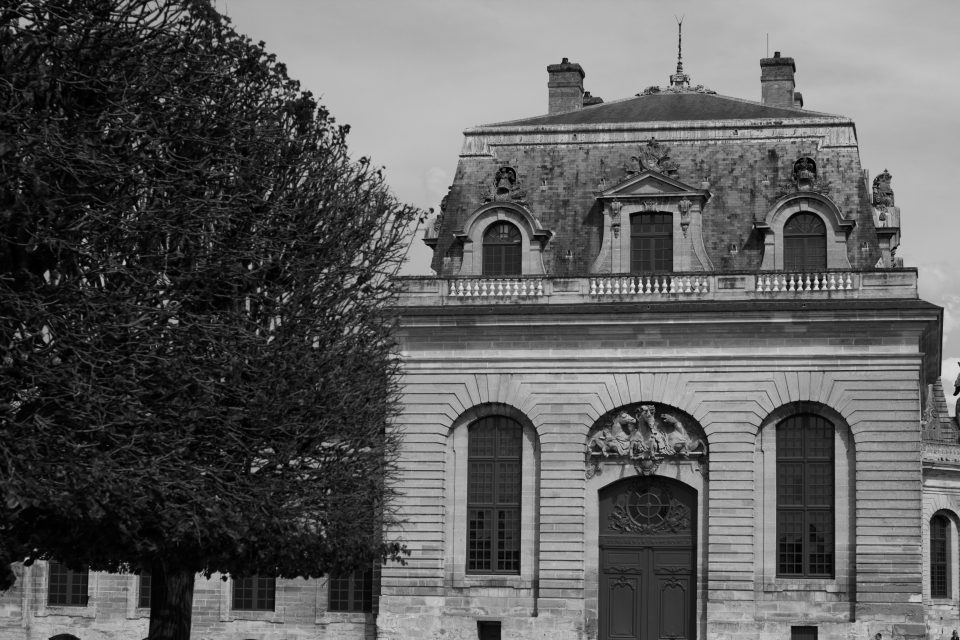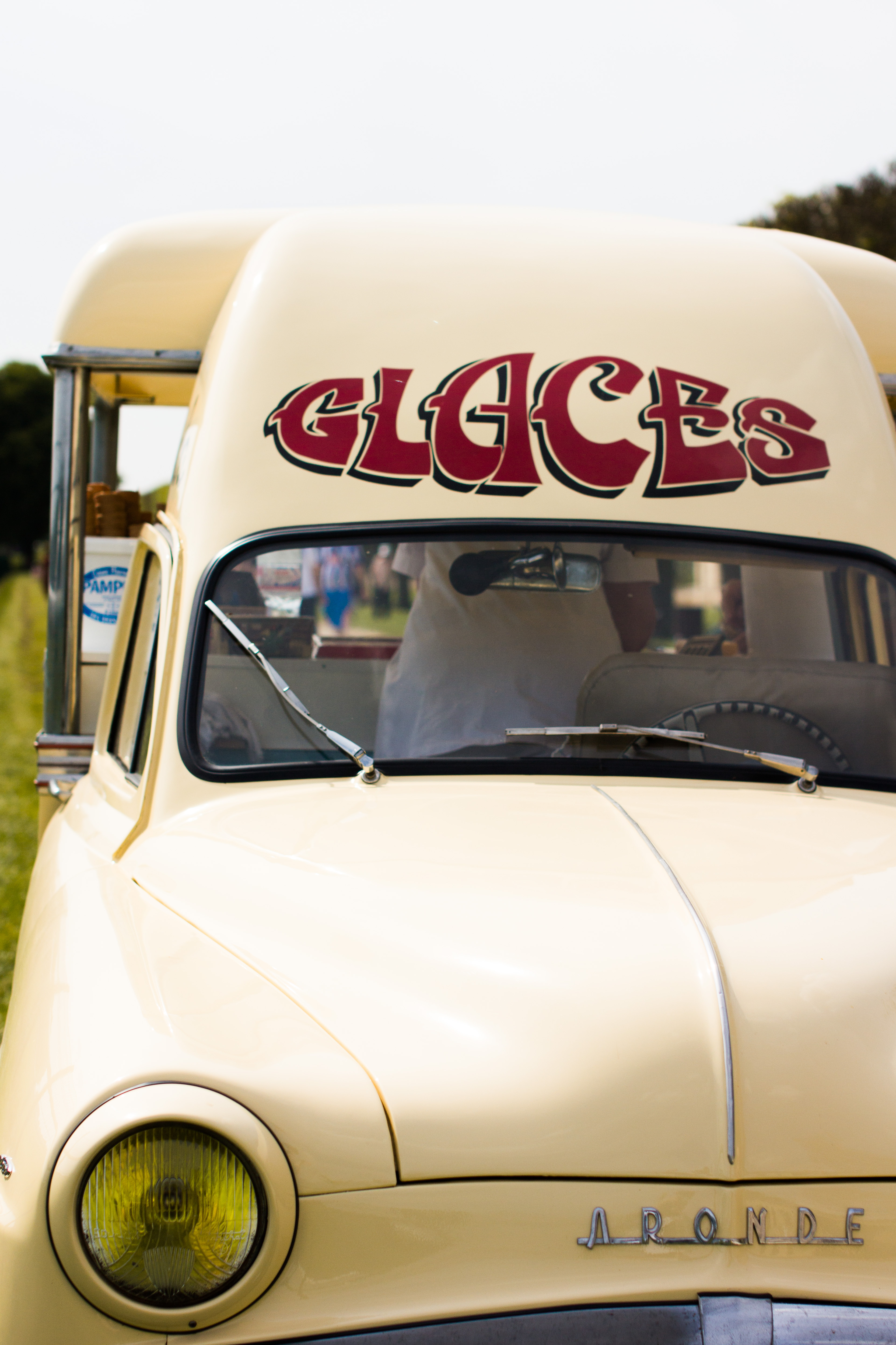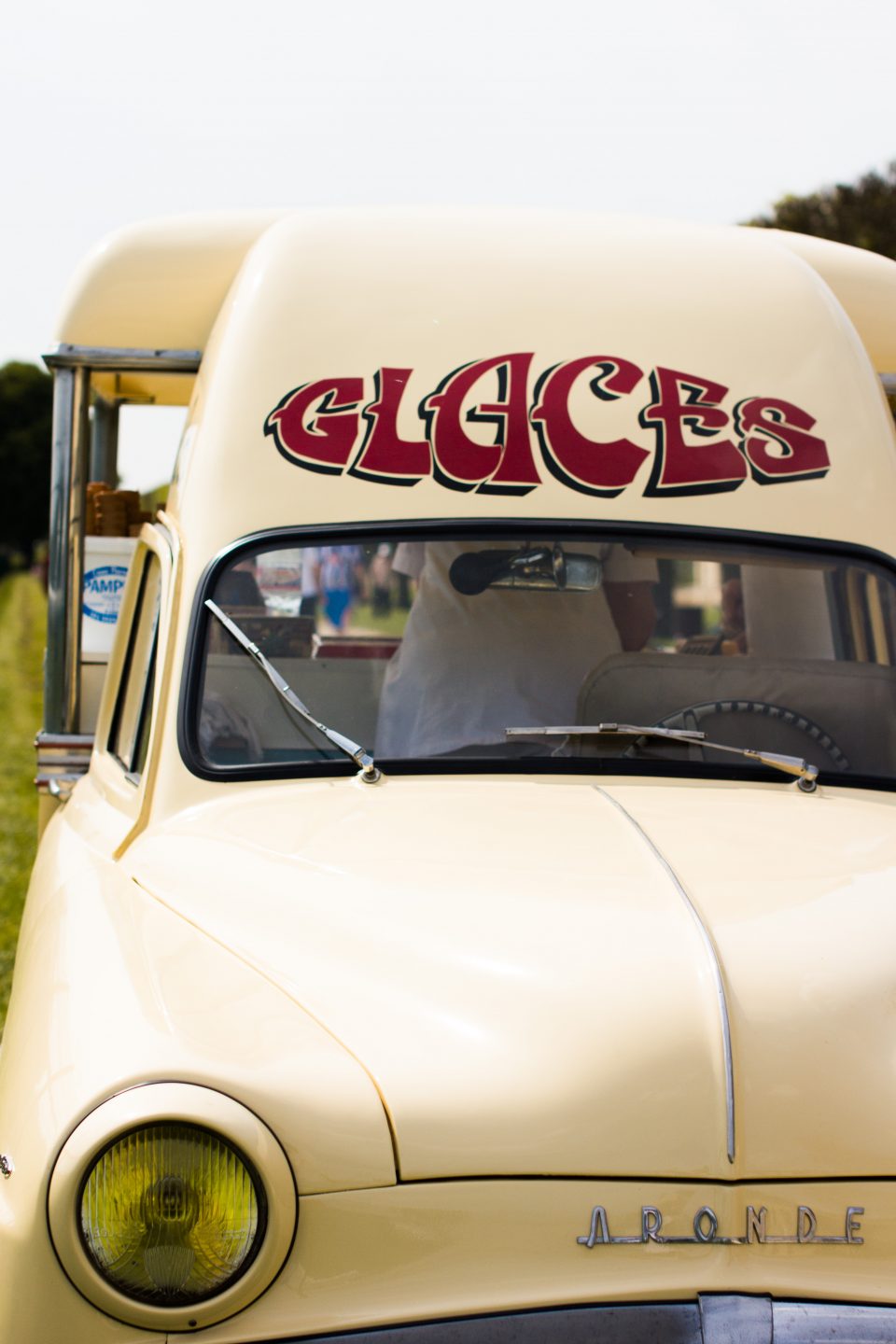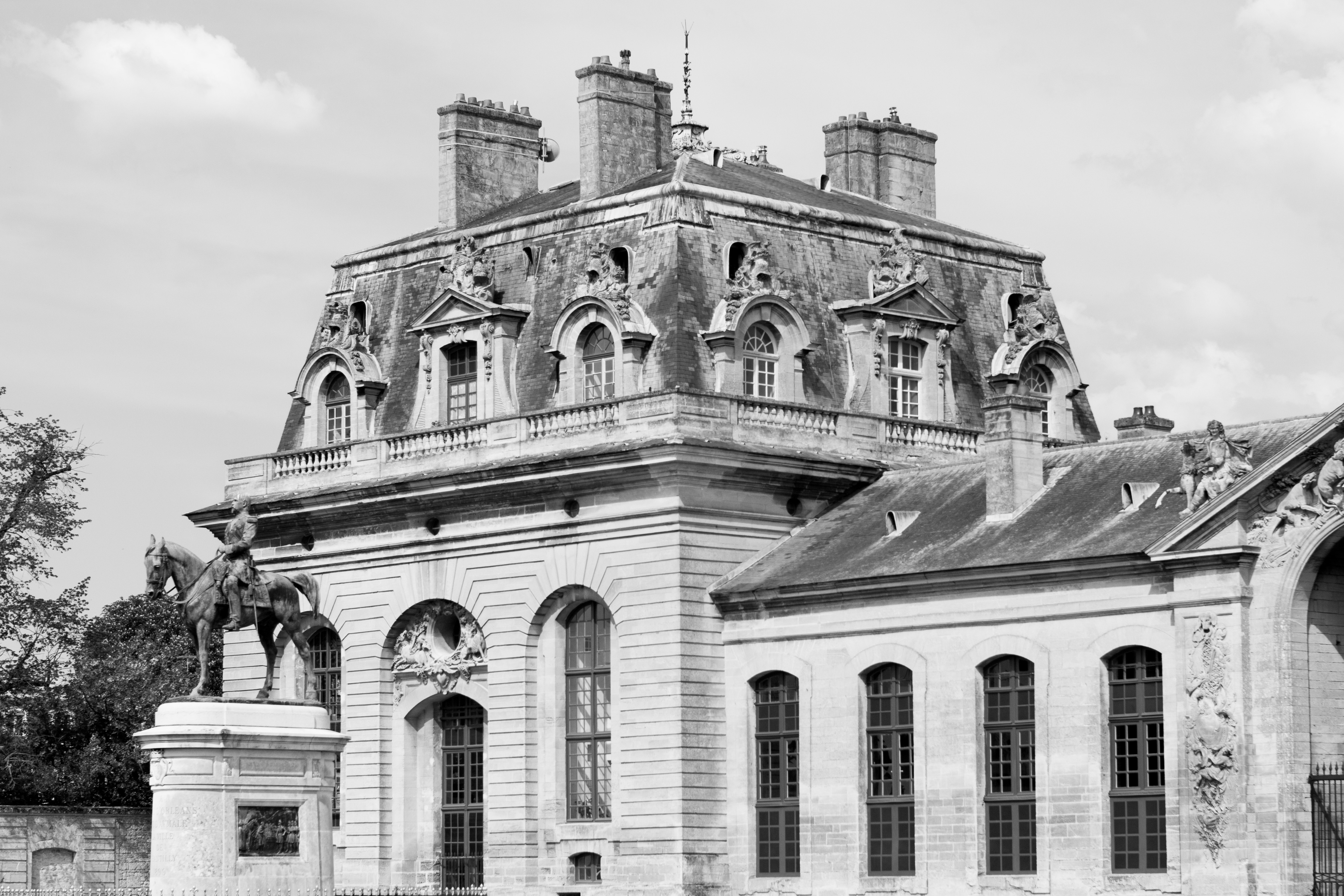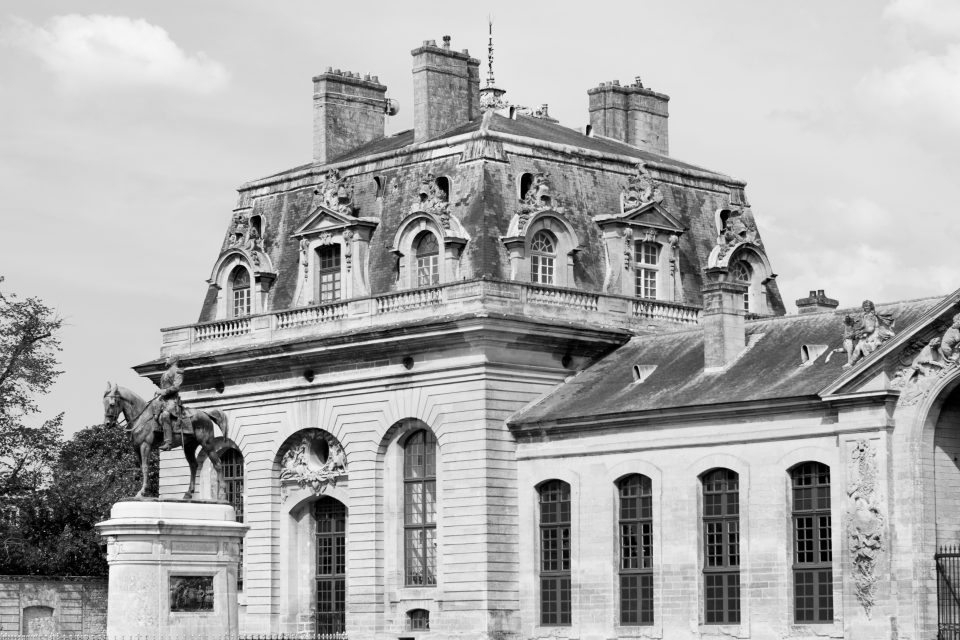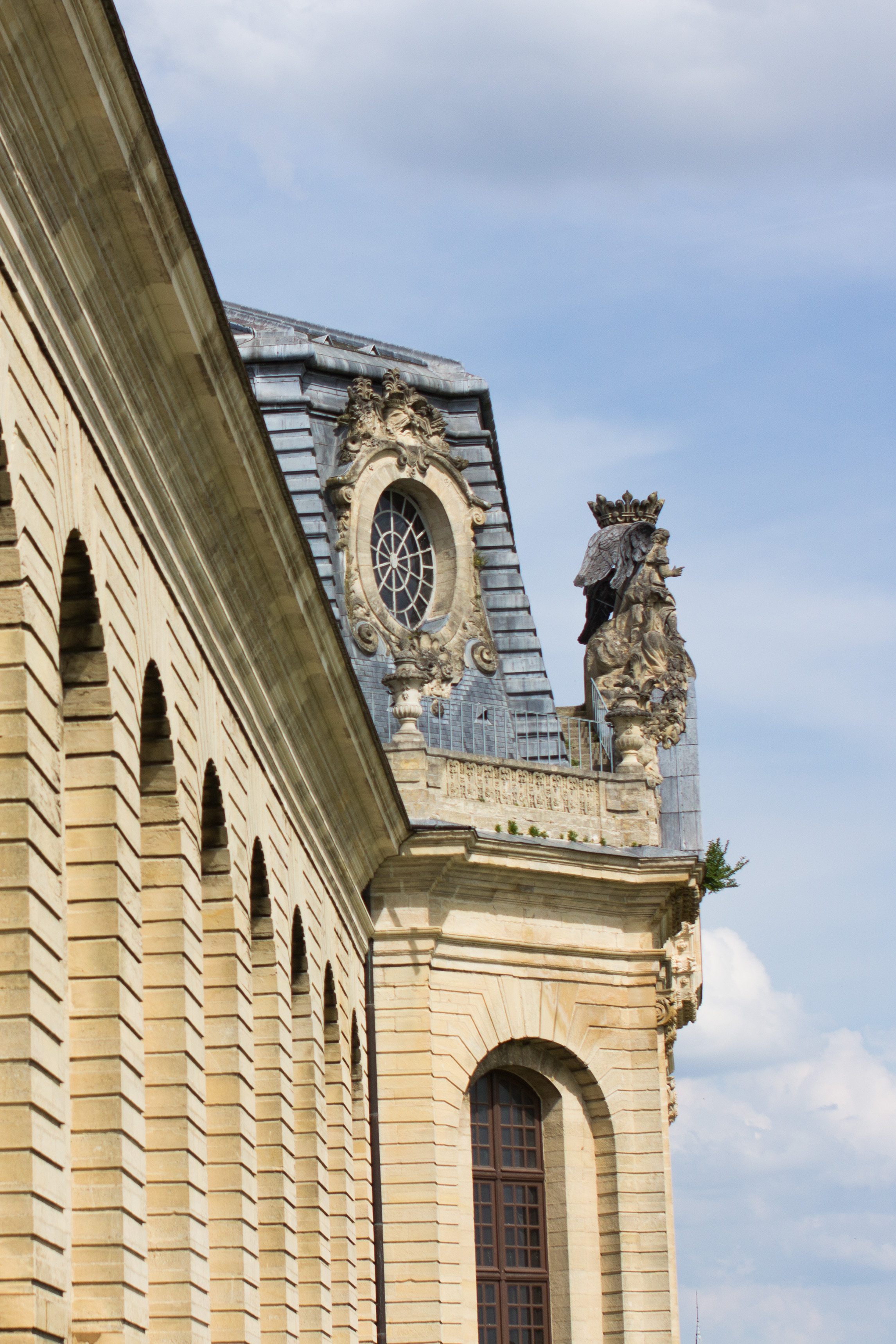 When we finally arrived there by late afternoon we headed straight from the train to the castle and grounds, which is around a 30 minute walk or 20 minute run if you are trying to catch the early evening train home, which of course will turn out to be on strike. This walk takes you past the Great Stables, which happen to be the largest stables in Europe and something of a Chateau in themselves. We didn't have the time to visit inside the stables, however, these stables house the horse museum, and also offer equestrian shows and demonstrations devoted to the art of haute-école horse training.
The views of the Chateau as you approach are stunning and certainly likely you will take hundreds of photos before you even arrive at the gates. An obligatory ice-cream stop must not be forgotten because dear readers these ice creams come tall and very very creamy. Not ideal on an incredibly hot day, so, I recommend you bring a date, to help you play catch up with those drips of melting Chantilly cream.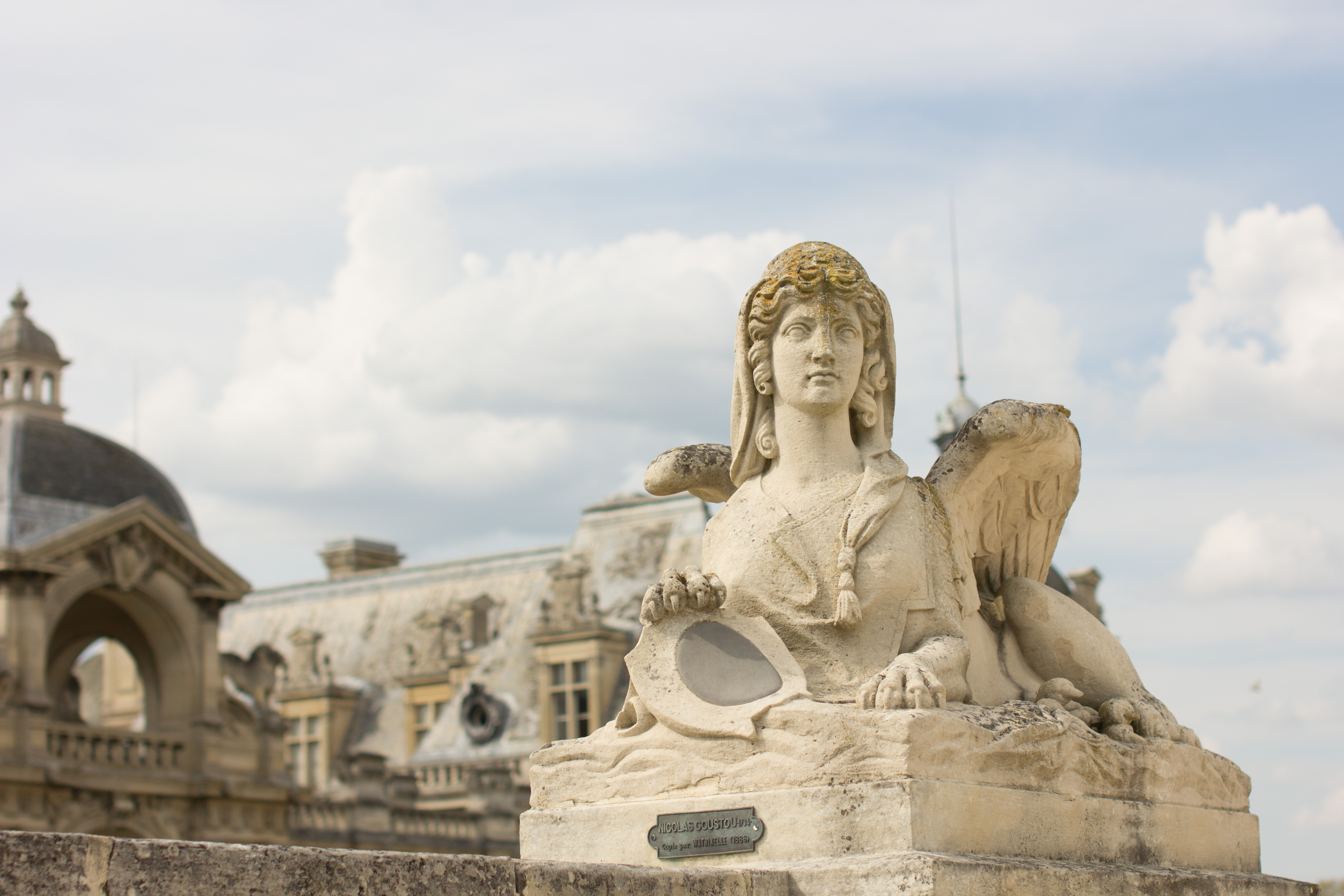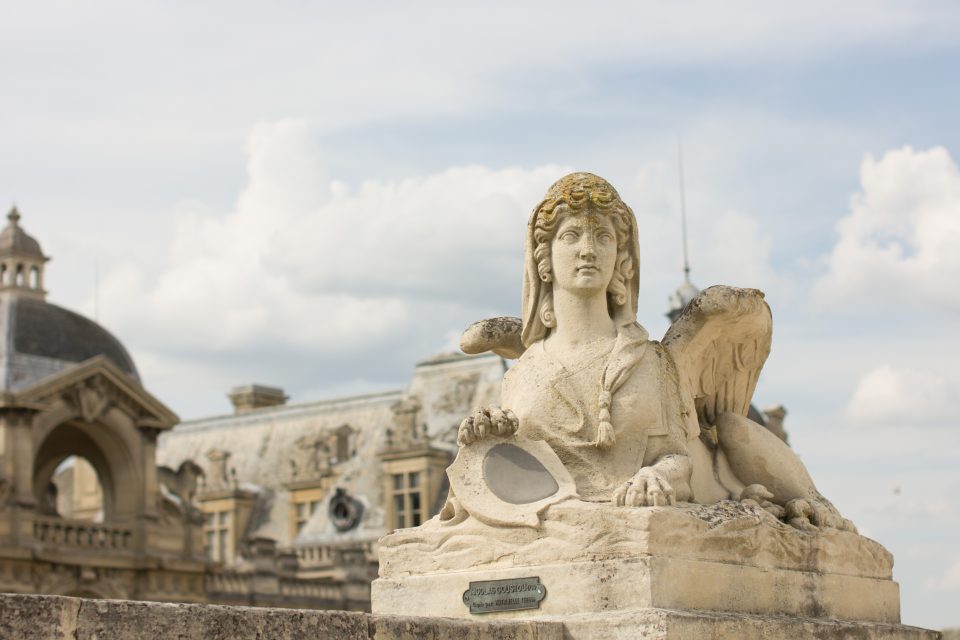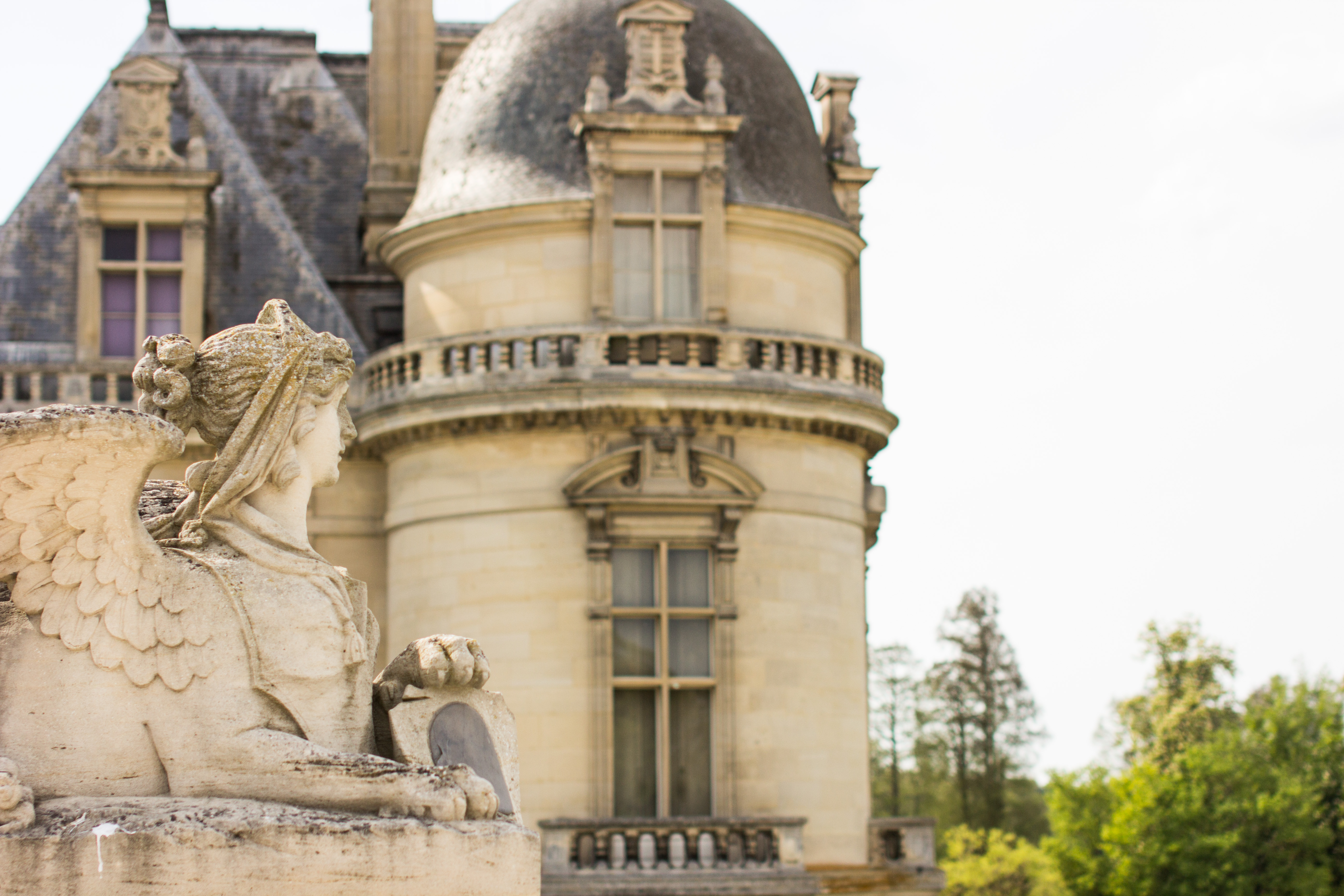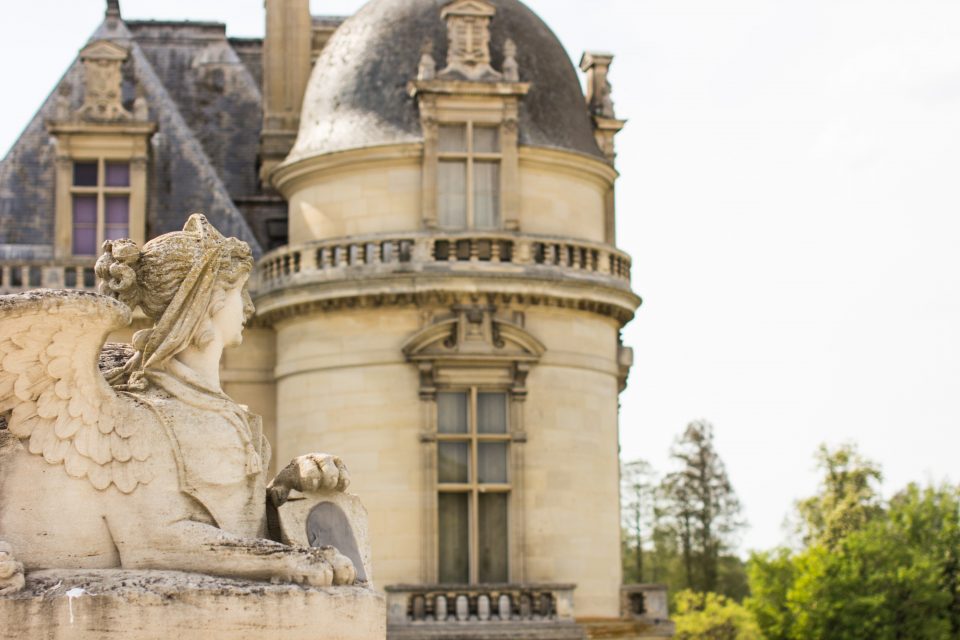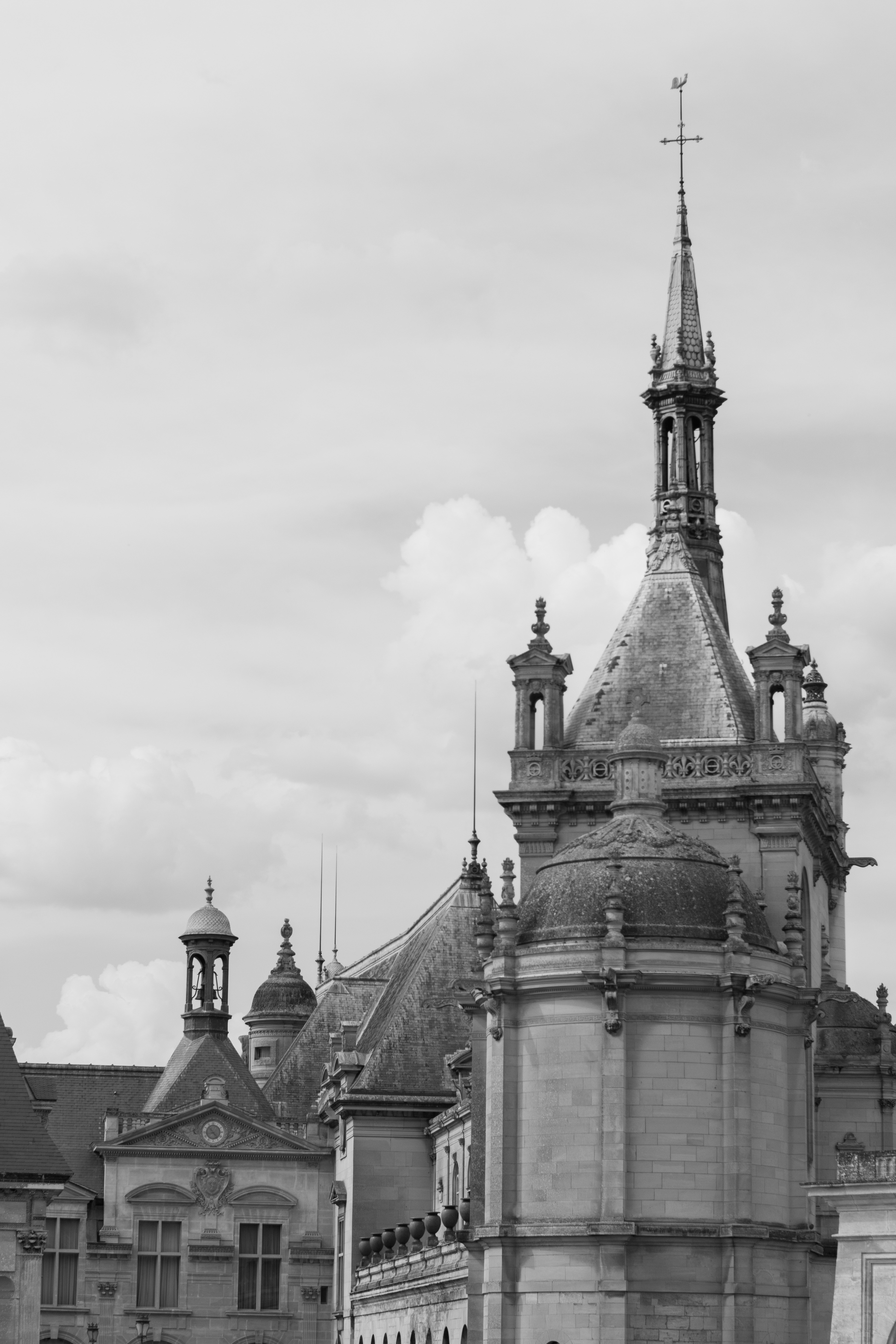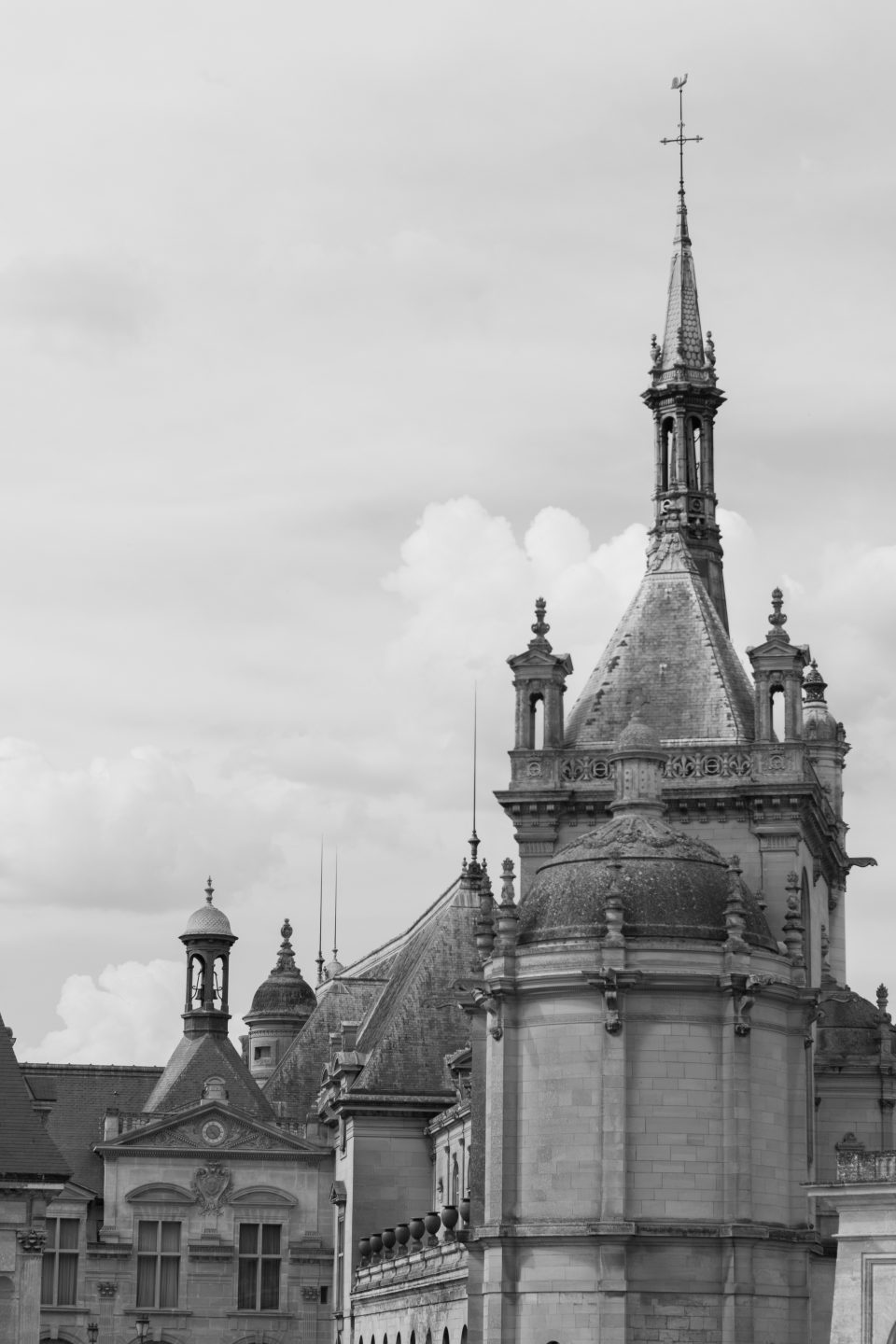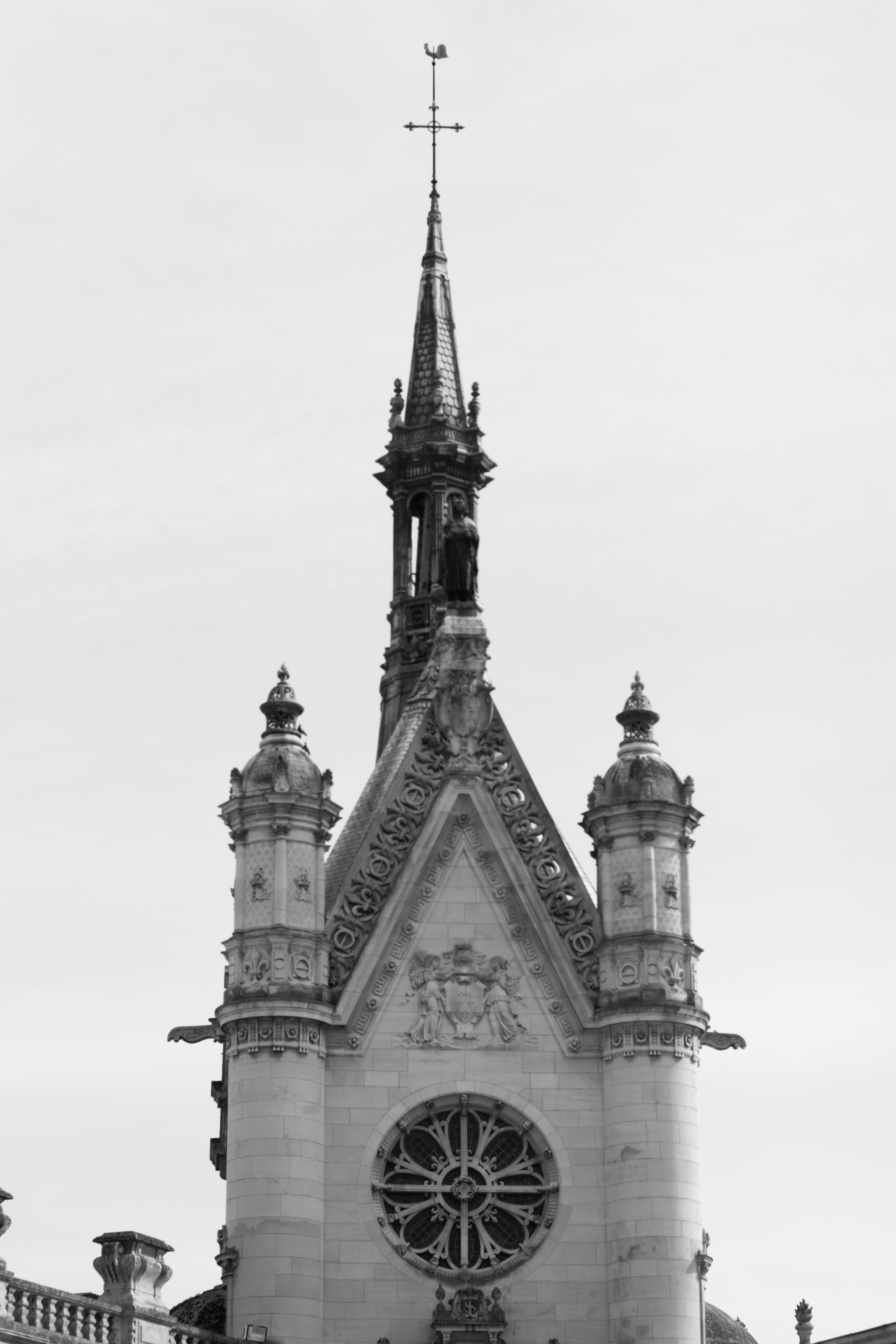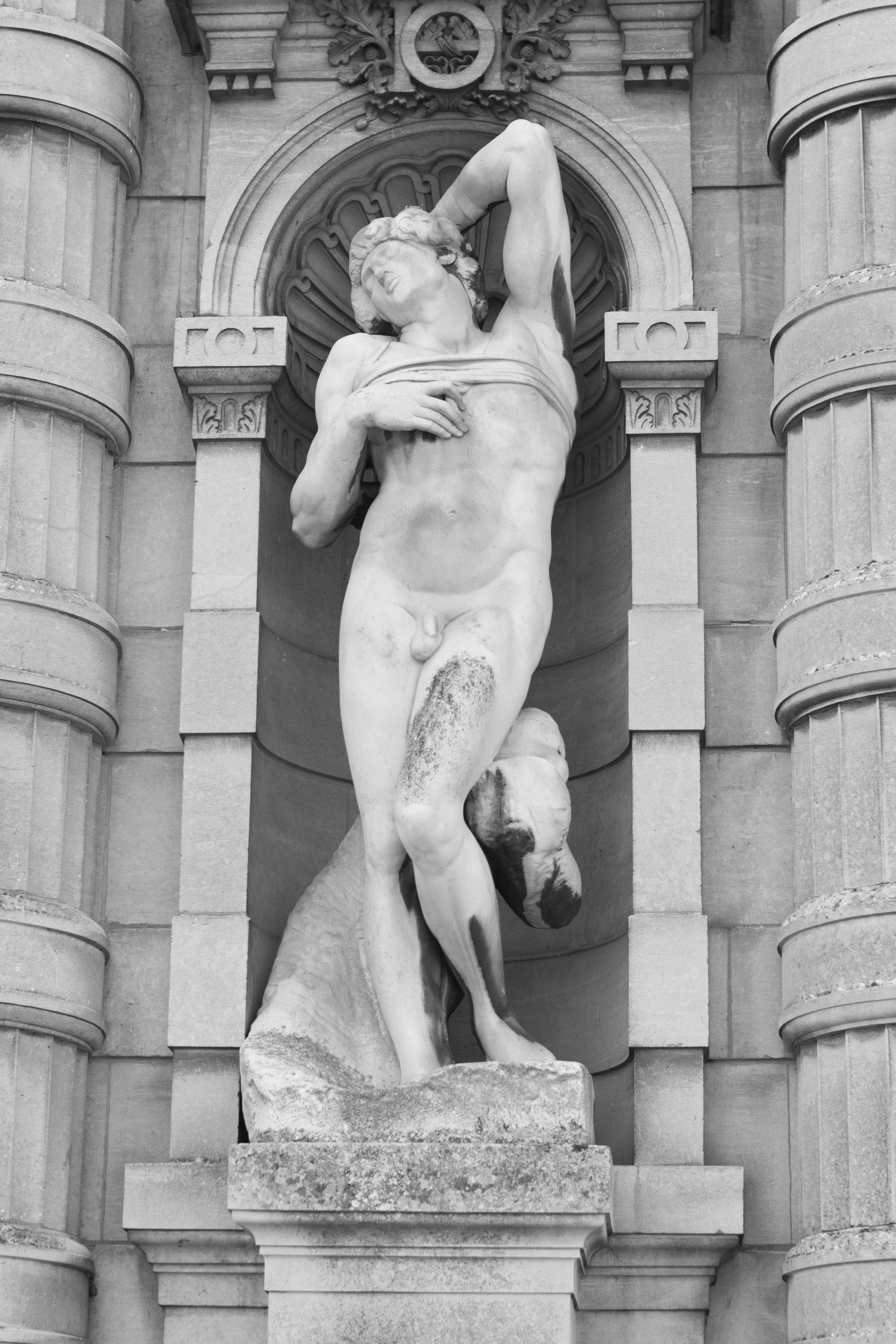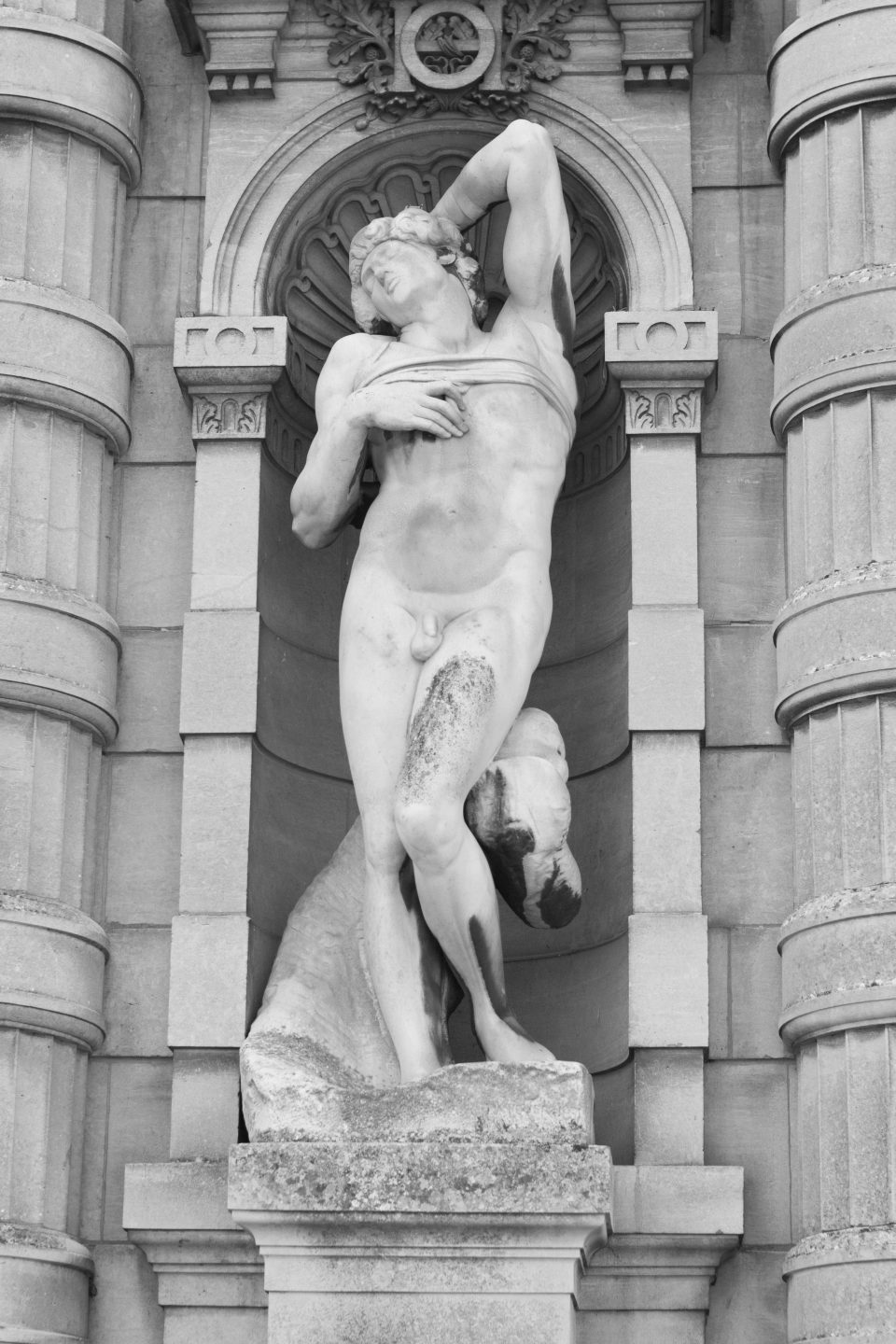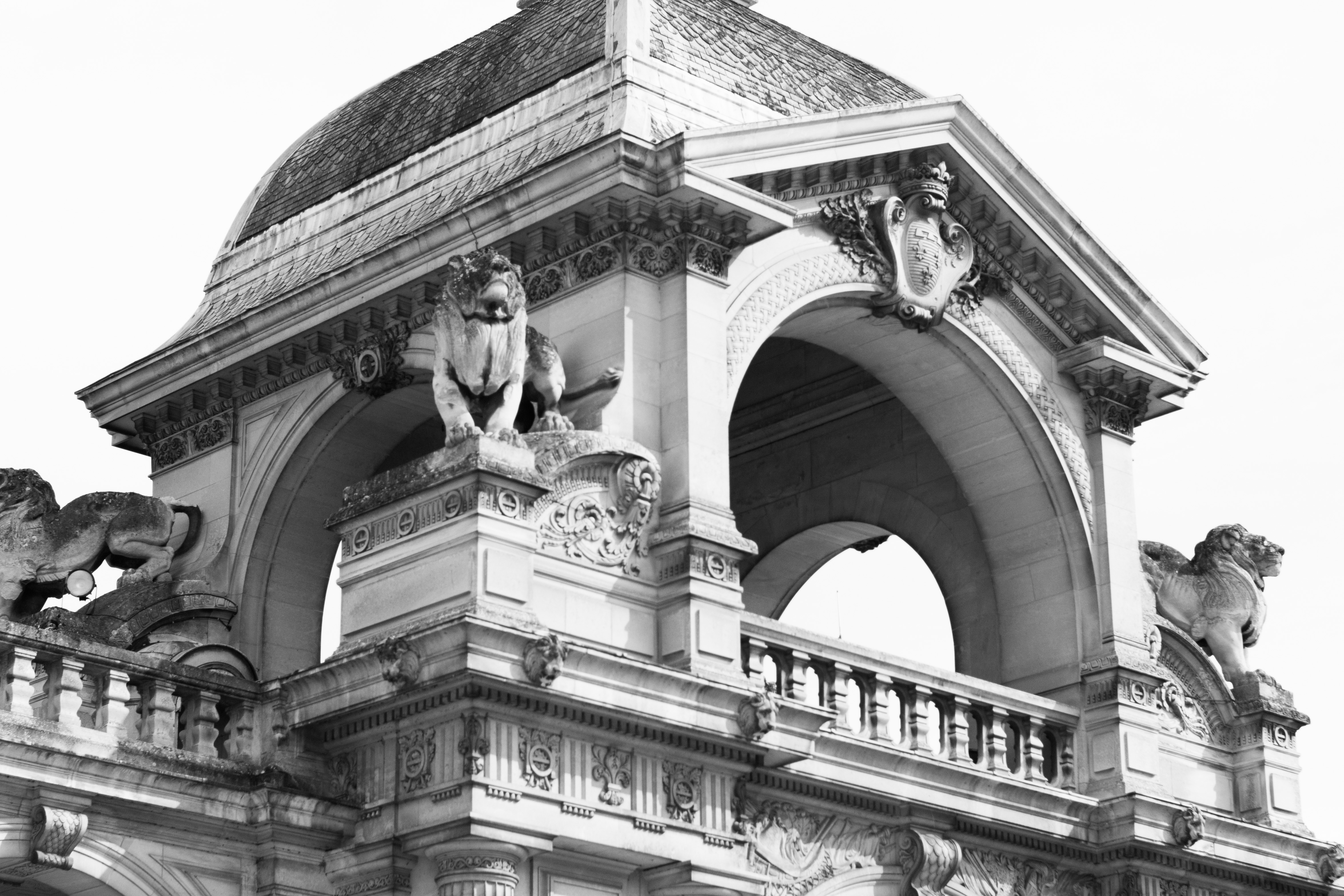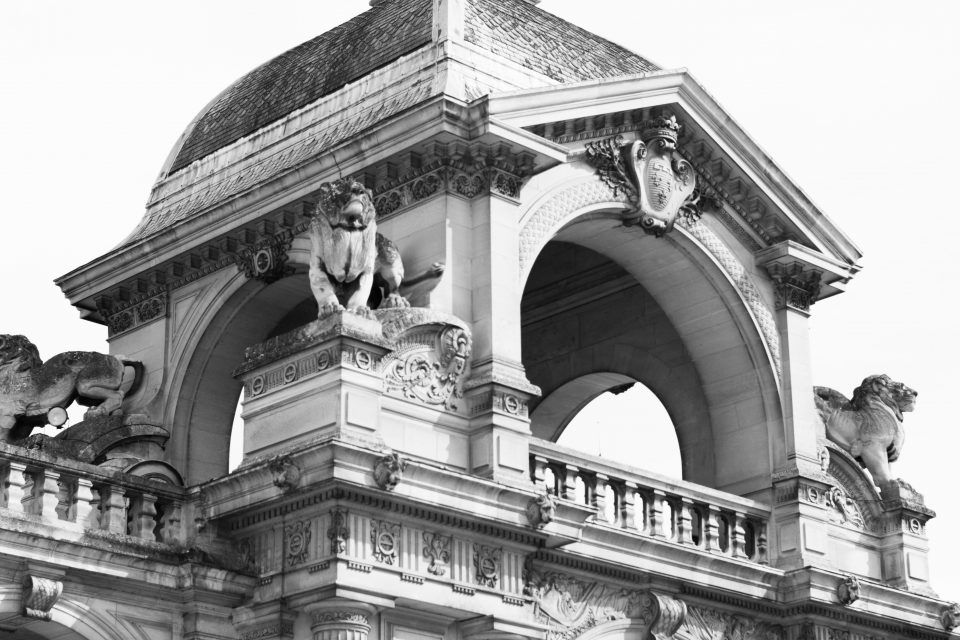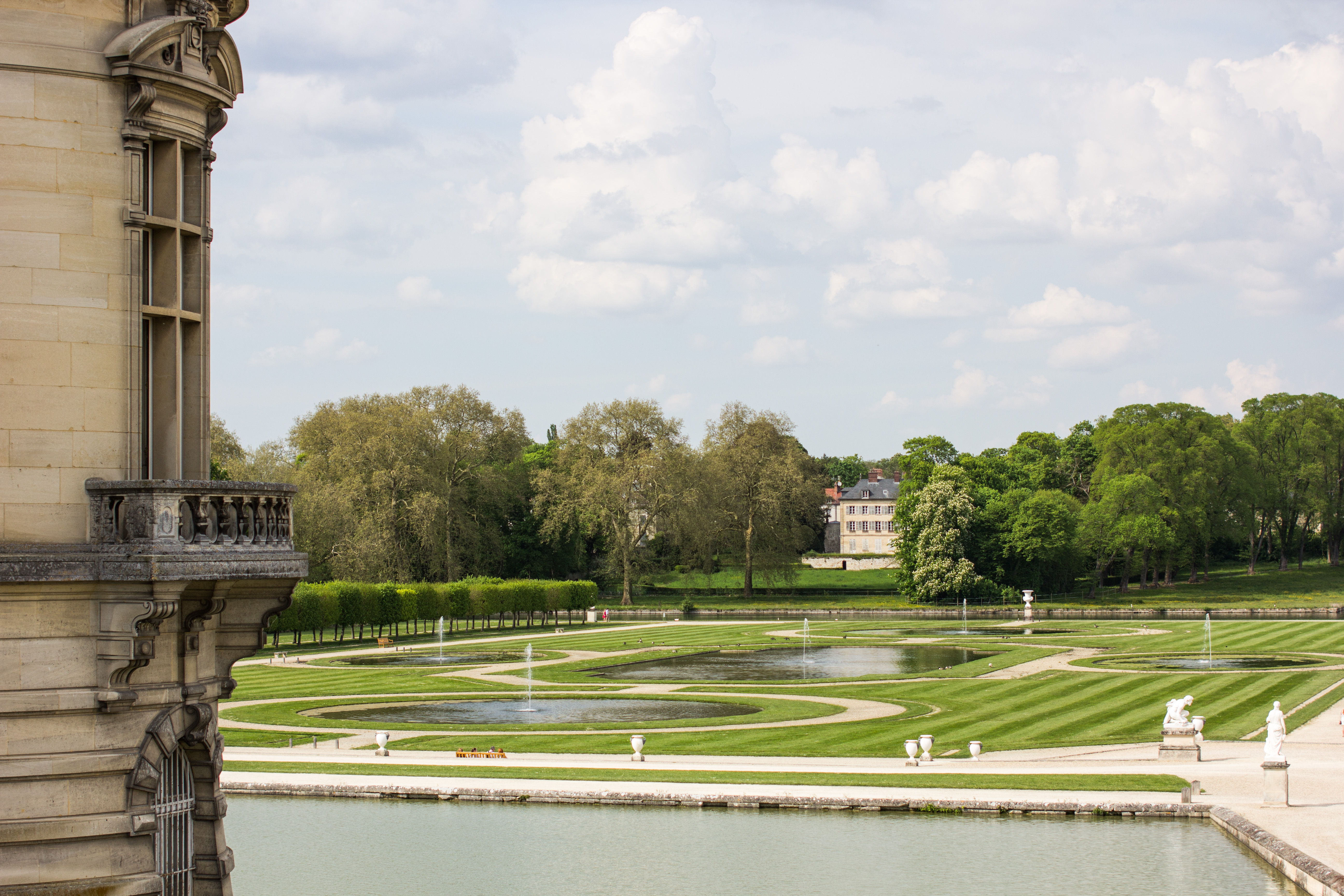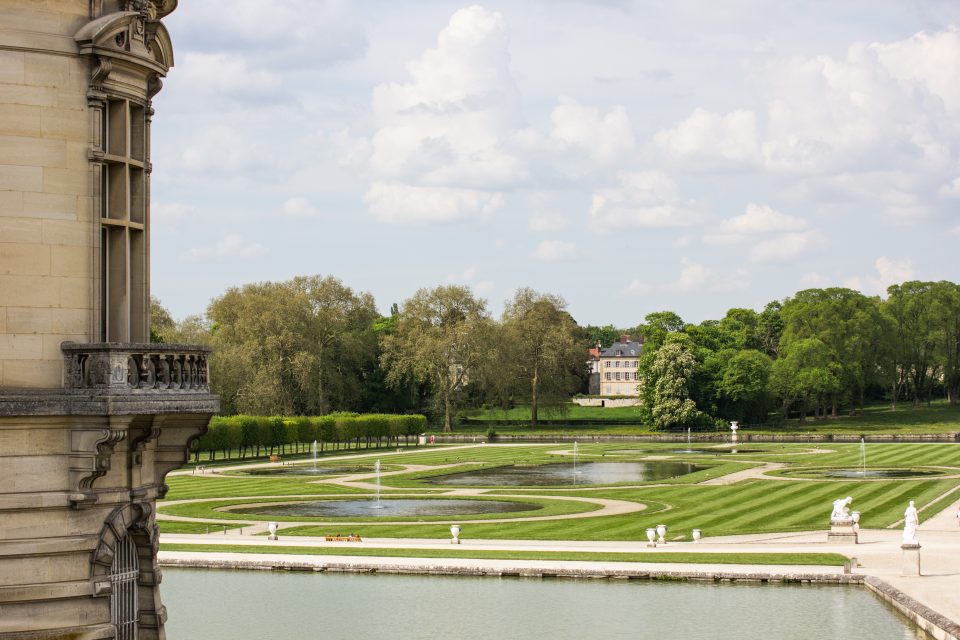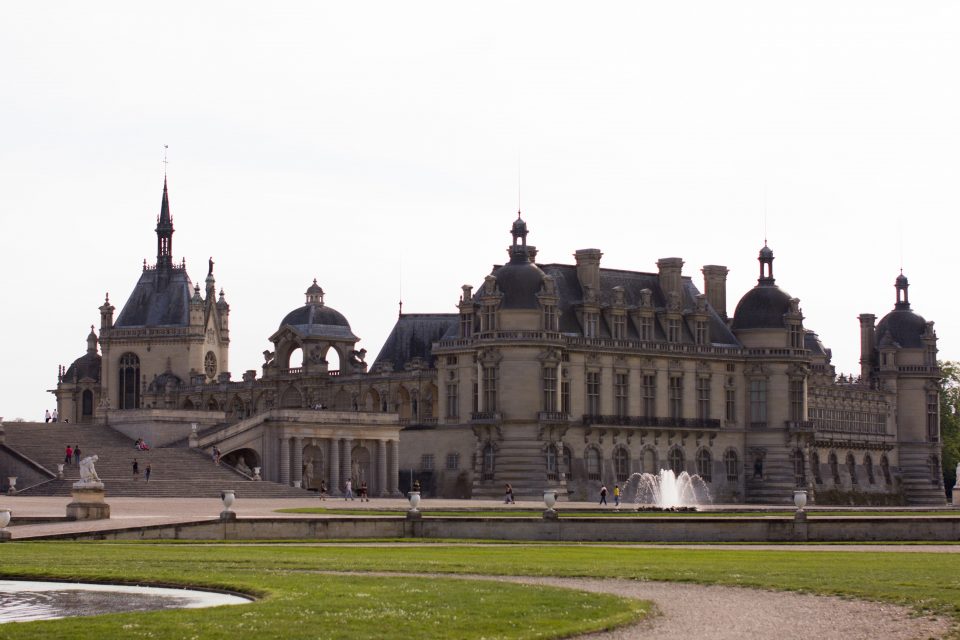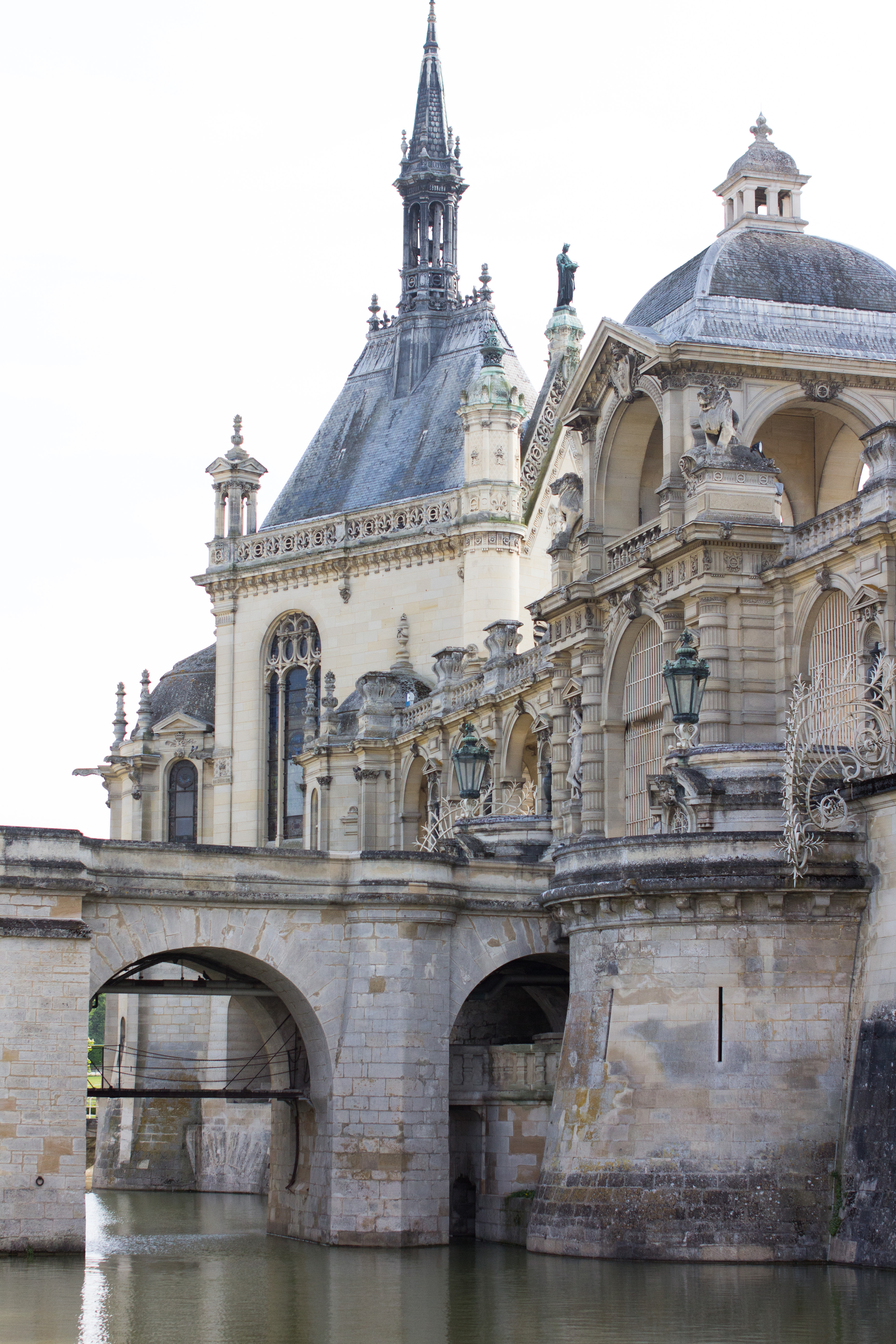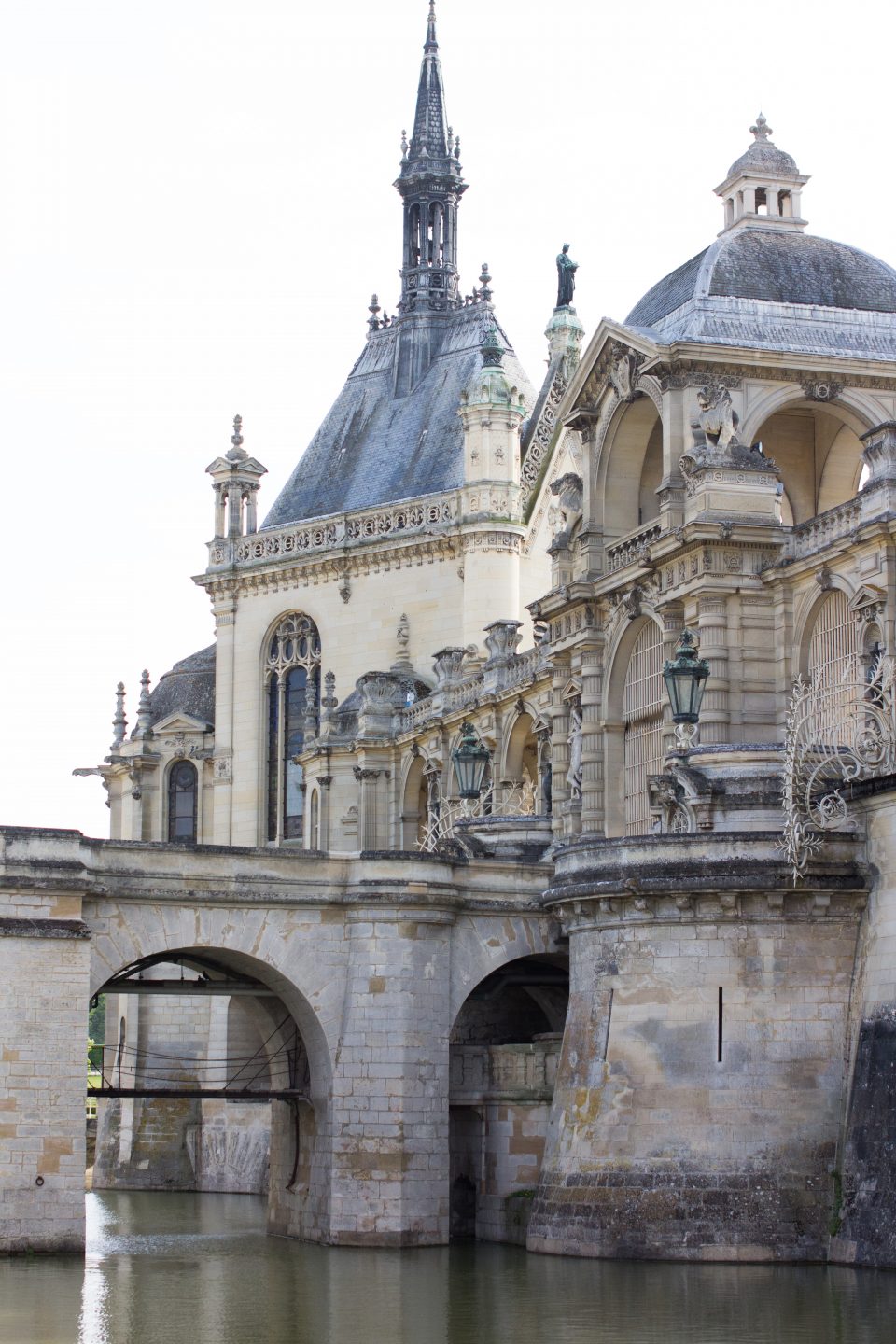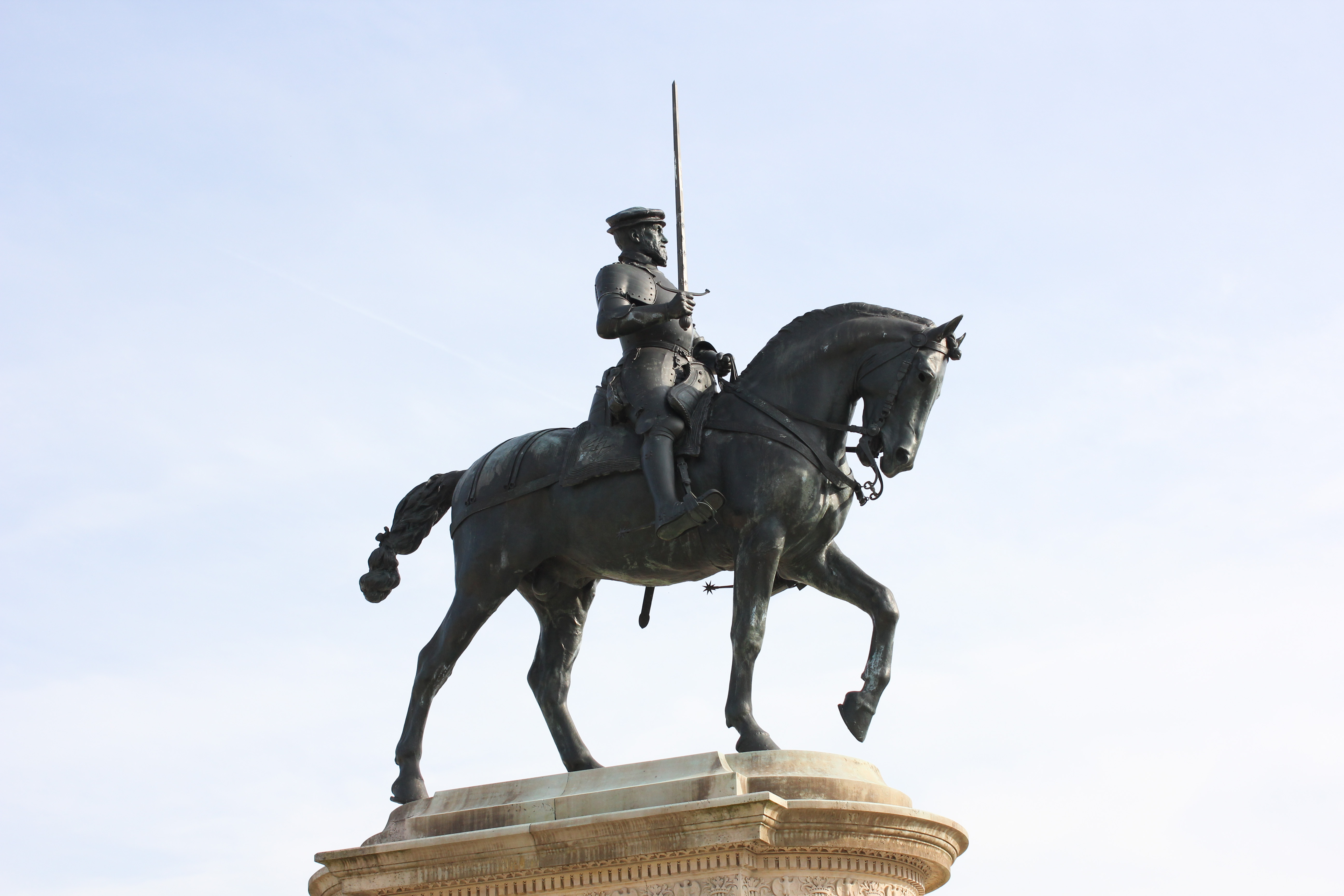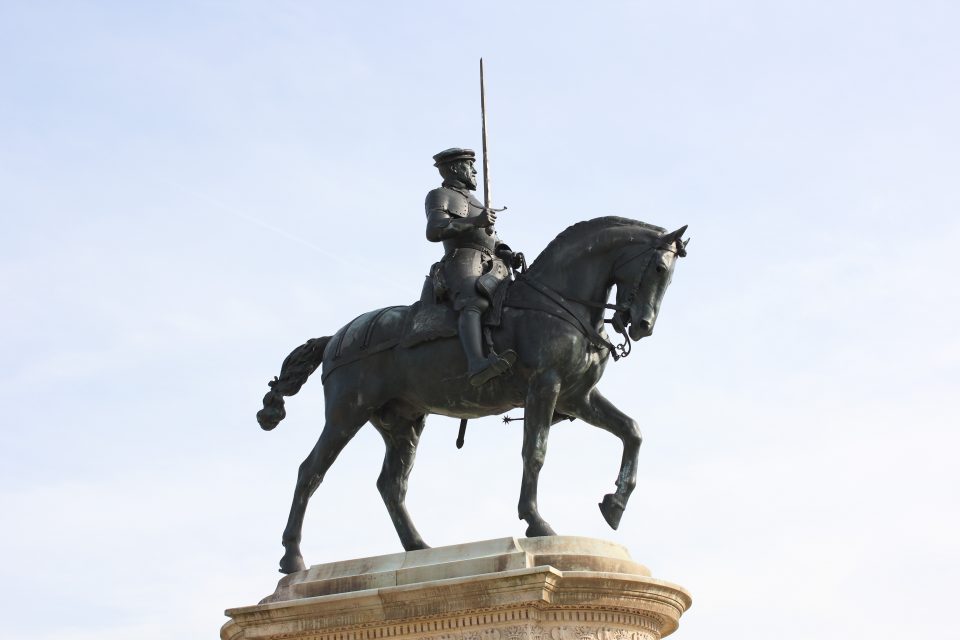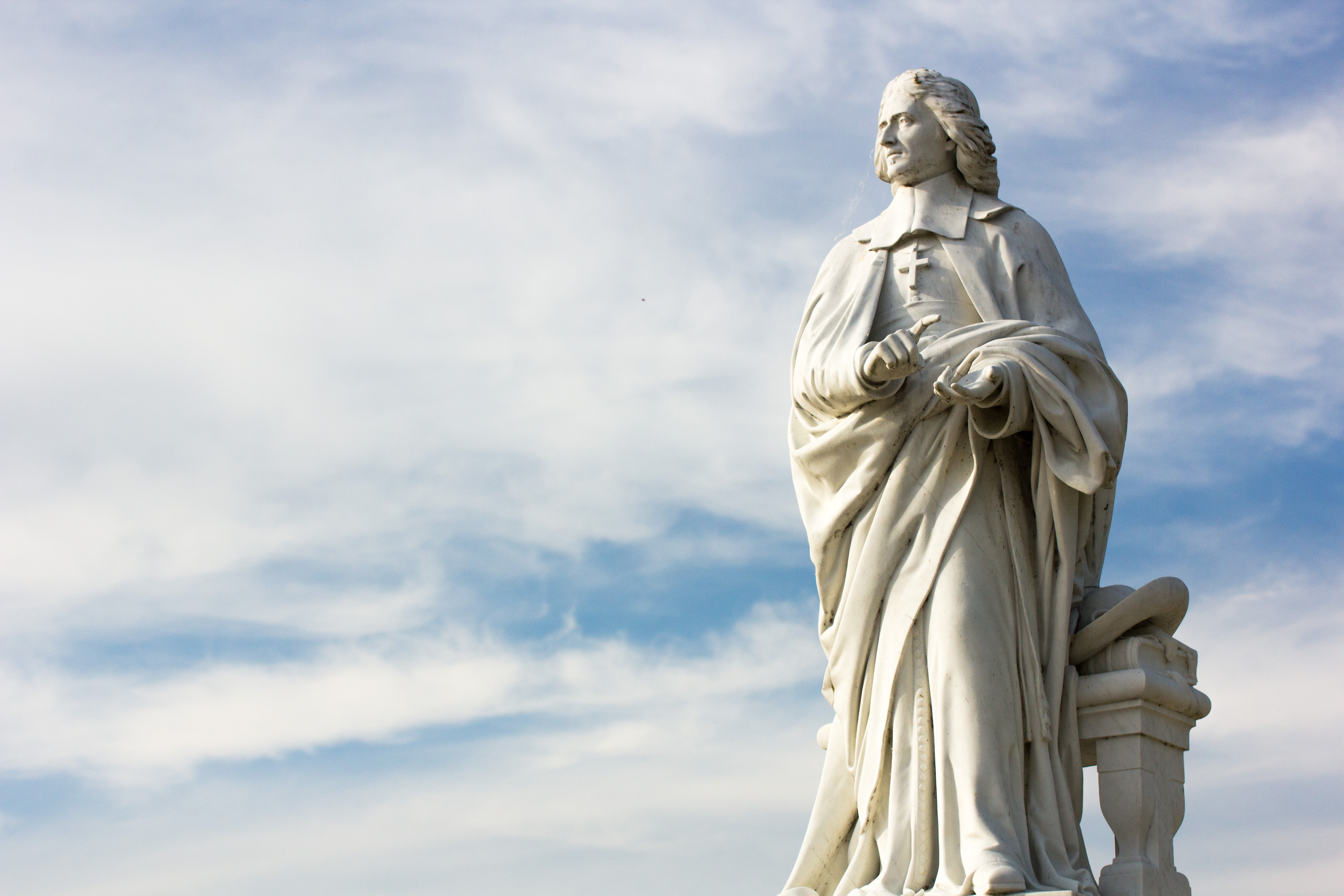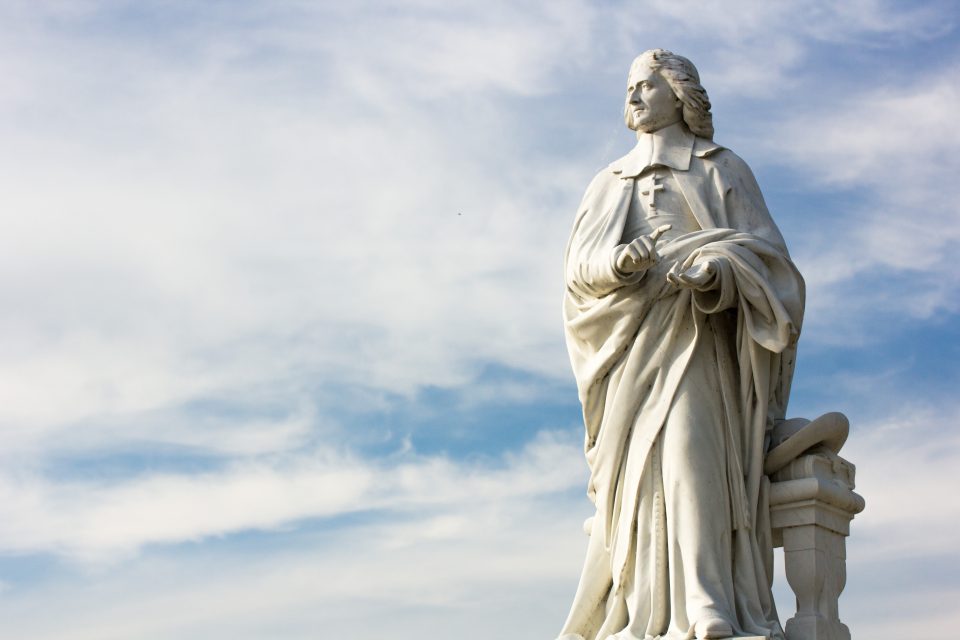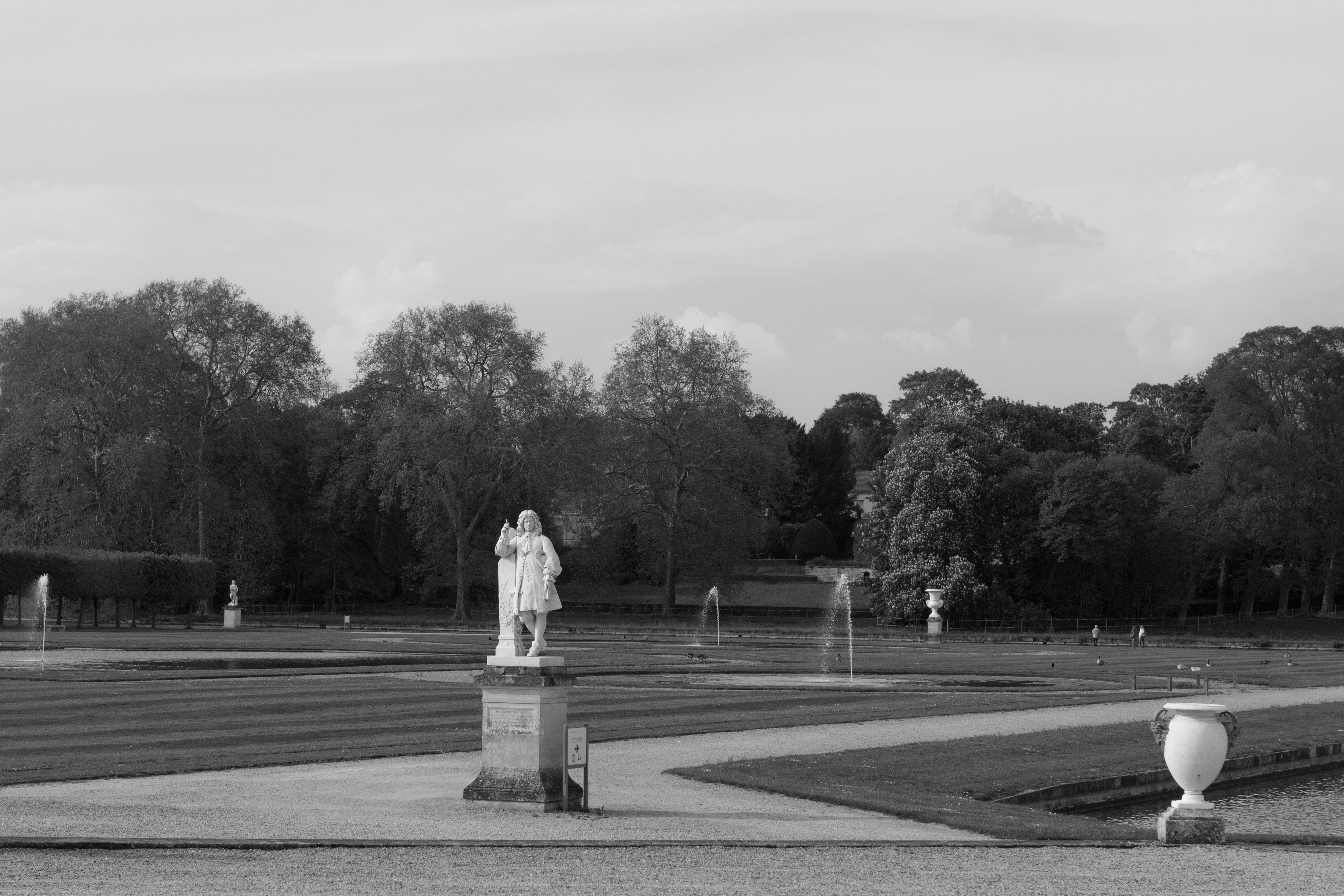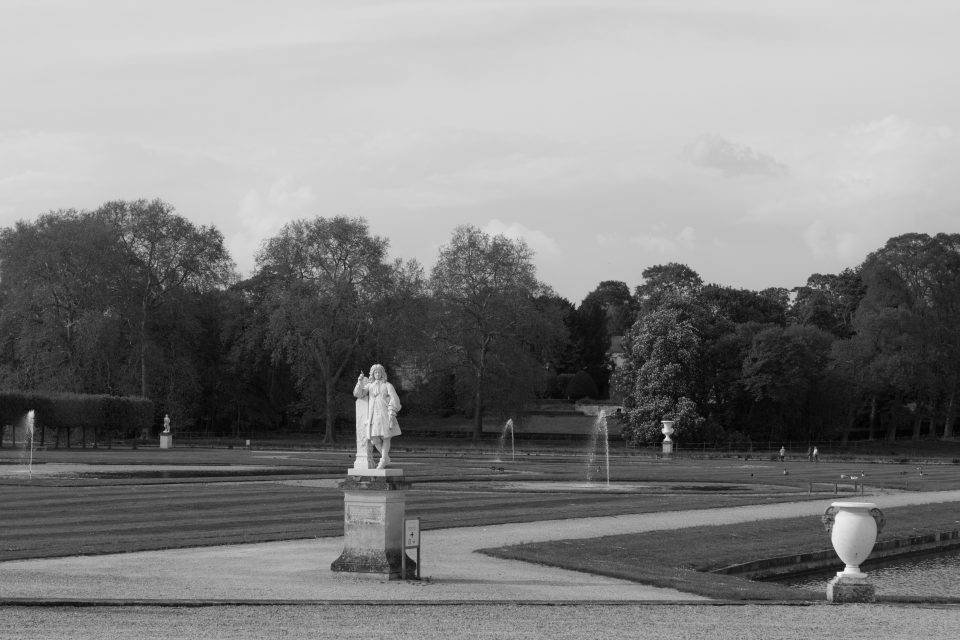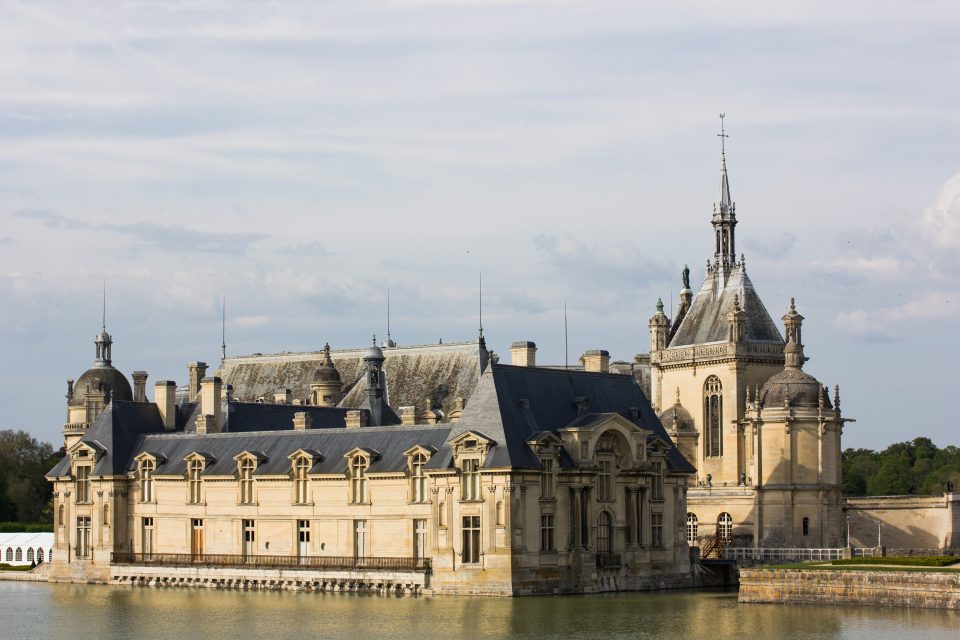 Unfortunately, we didn't have time to visit the inside of the Chateau either as we chose to spend our remaining hours in the grounds and gardens, exactly what we needed to enjoy during our short city escape. Our favourite of the three gardens was, of course, the Anglo-Chinese Hamlet the least linear of the three, where the grass grows freely, flowers bloom and bird song surrounds you. Now this is what we came to seek and find, it was simply beautiful. It's the perfect spot to stop and enjoy your surroundings and if you are feeling hungry this is where you will find the grounds restaurants and luckily there are a few to choose from.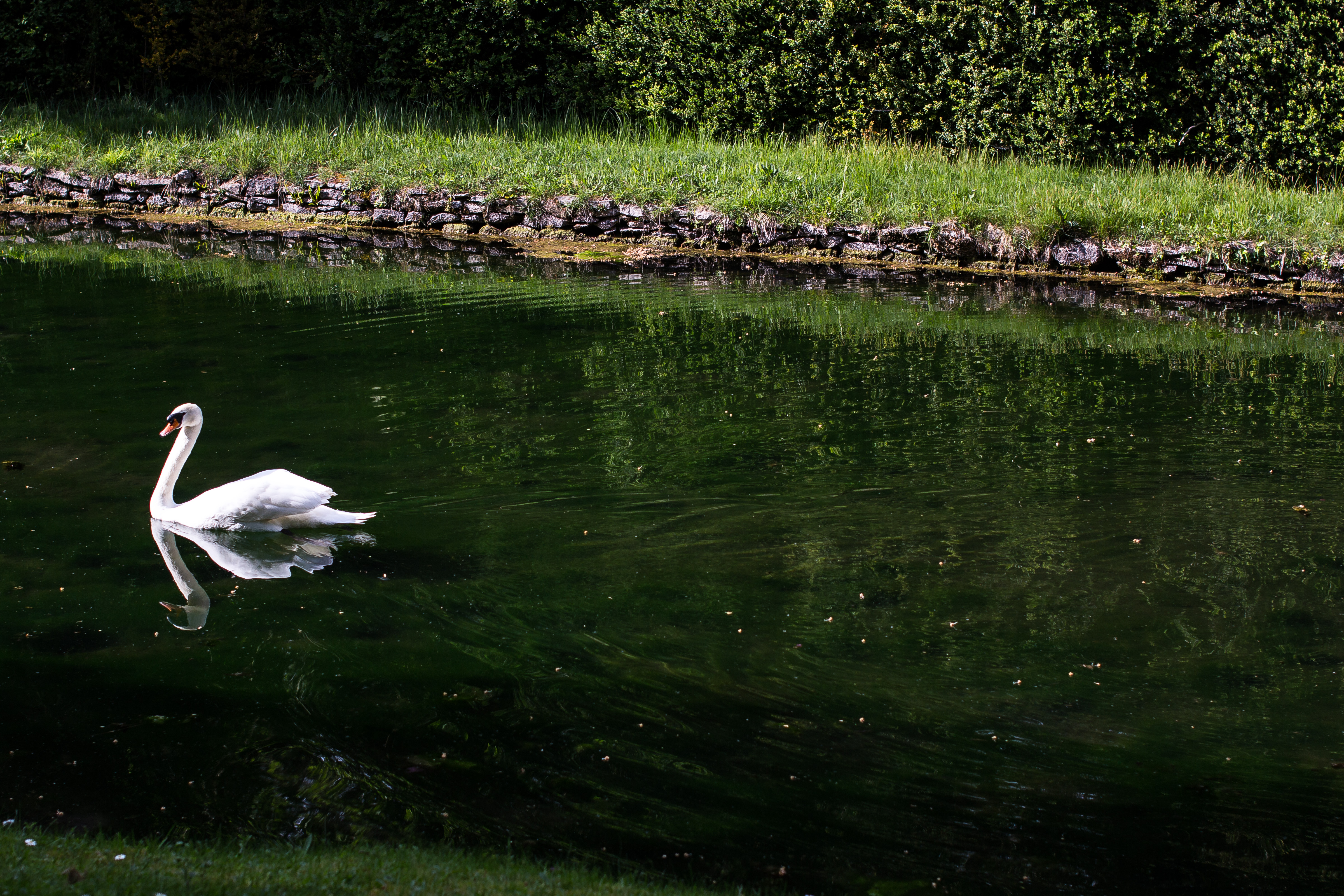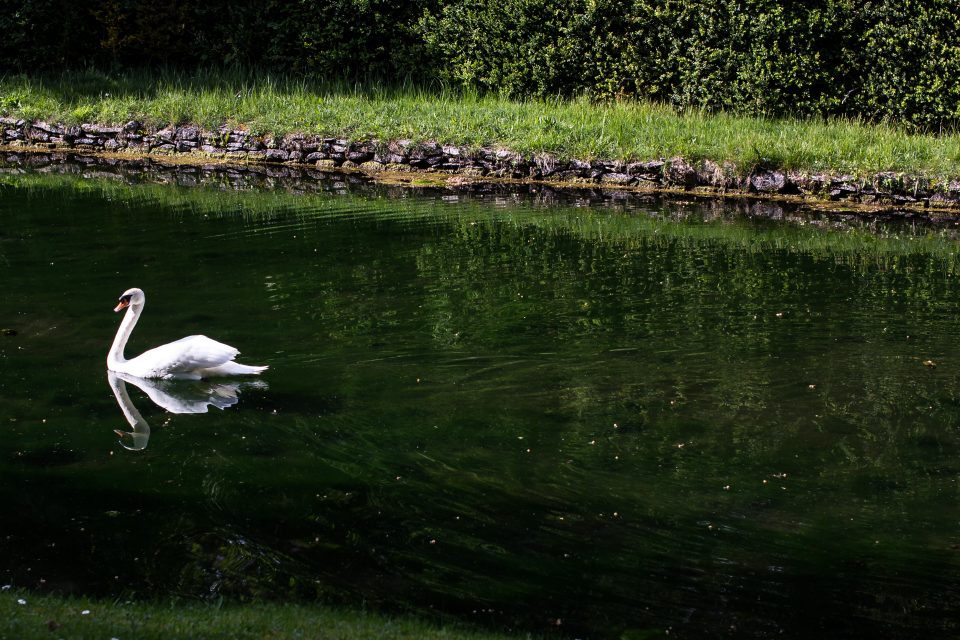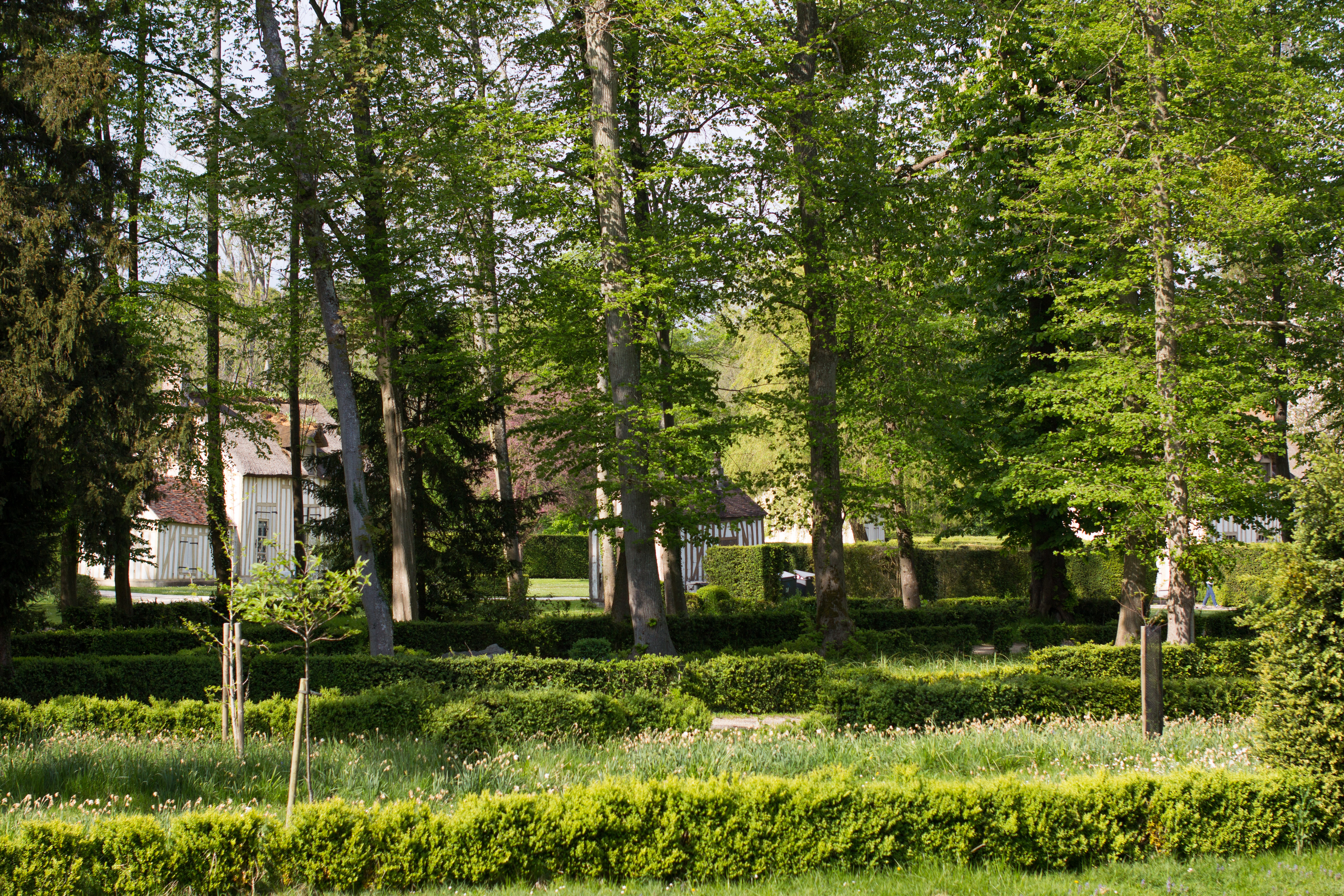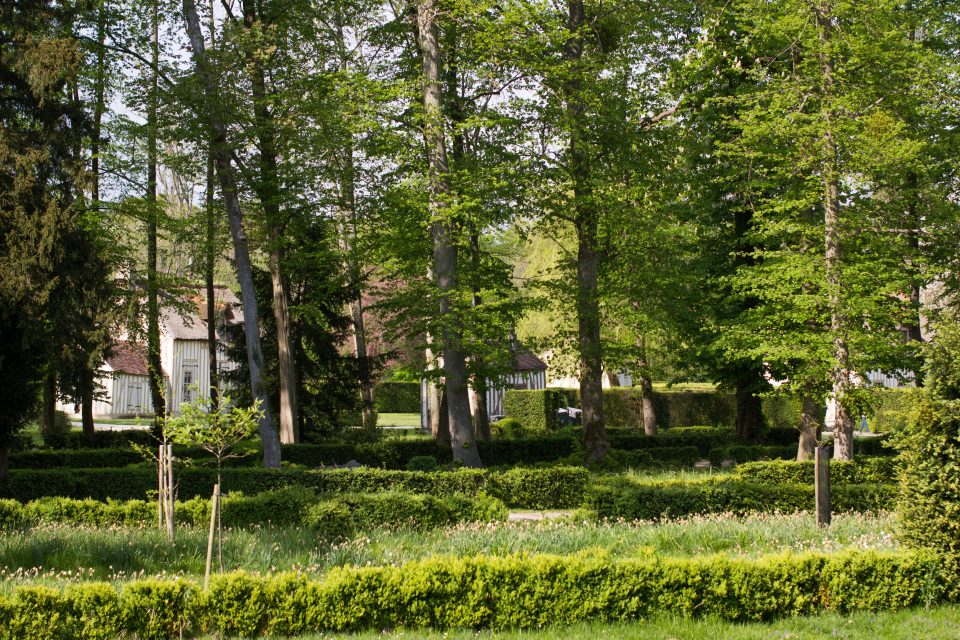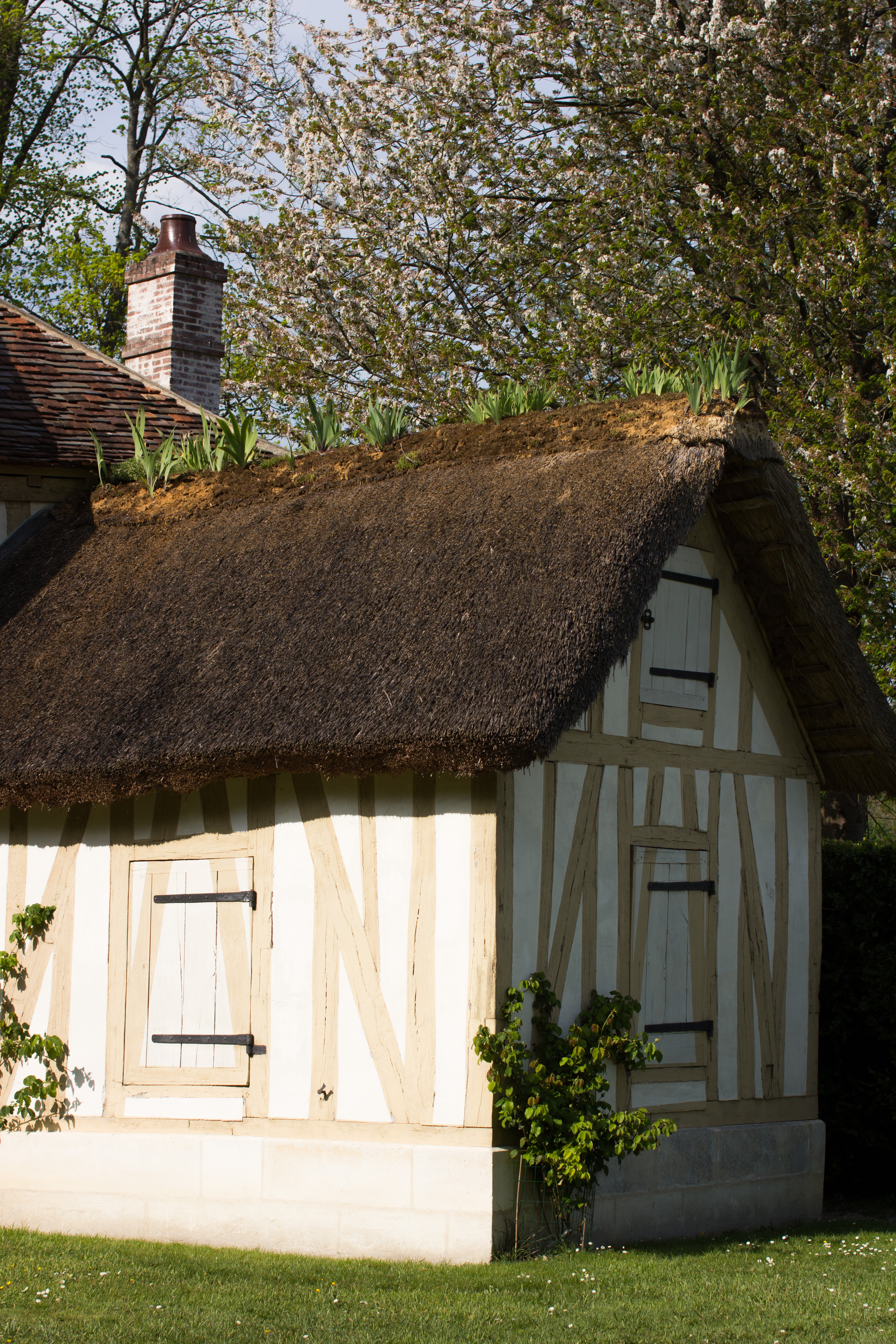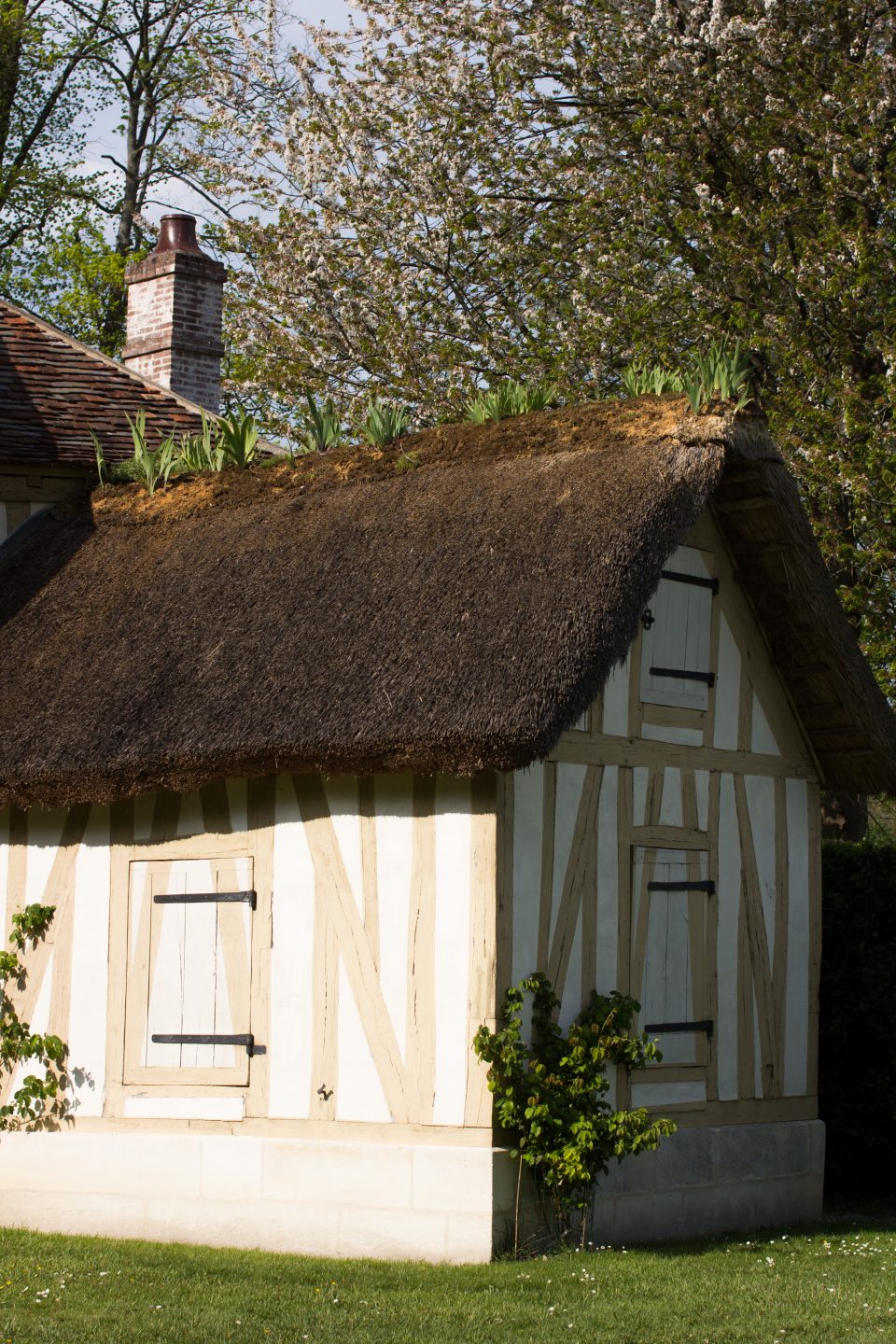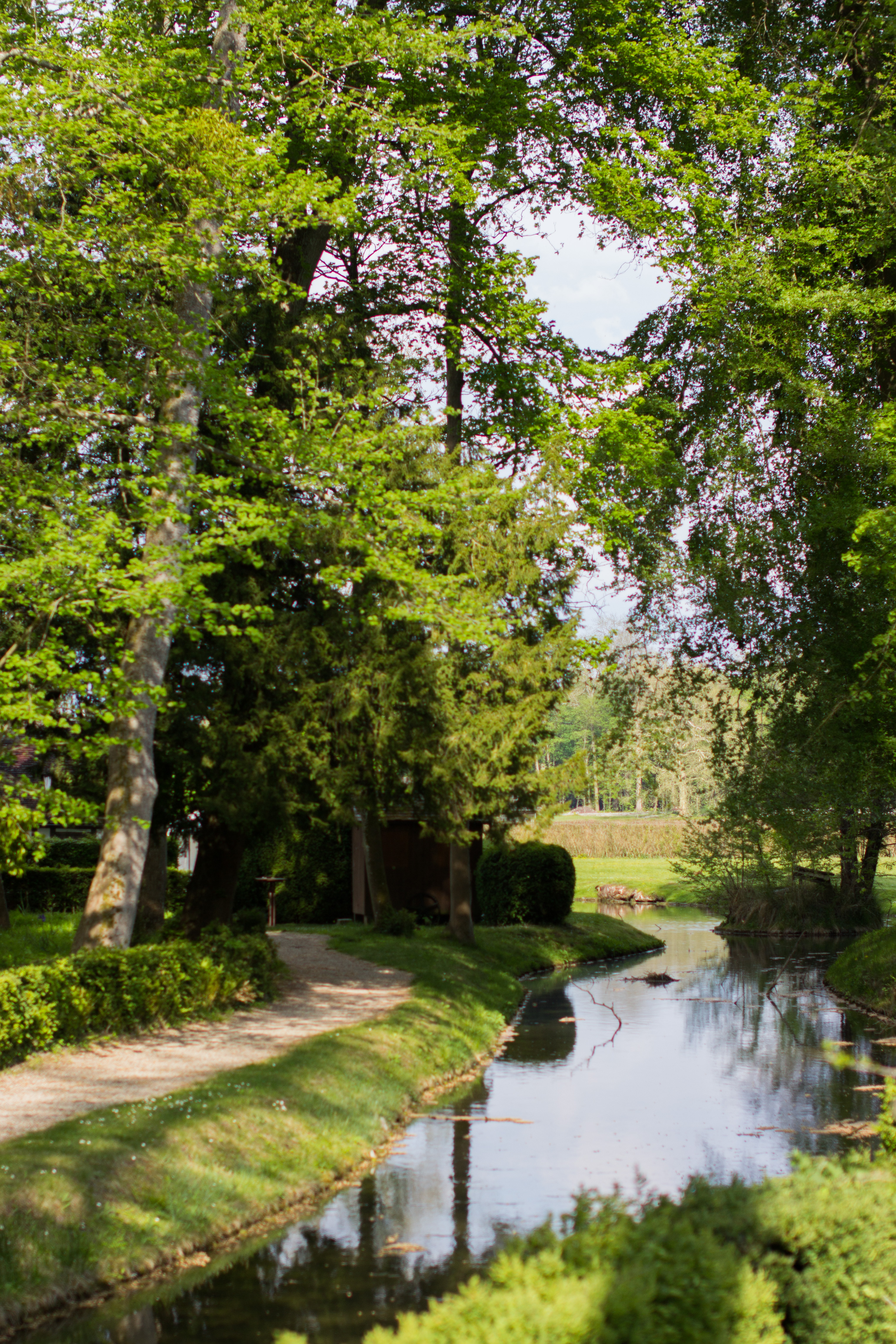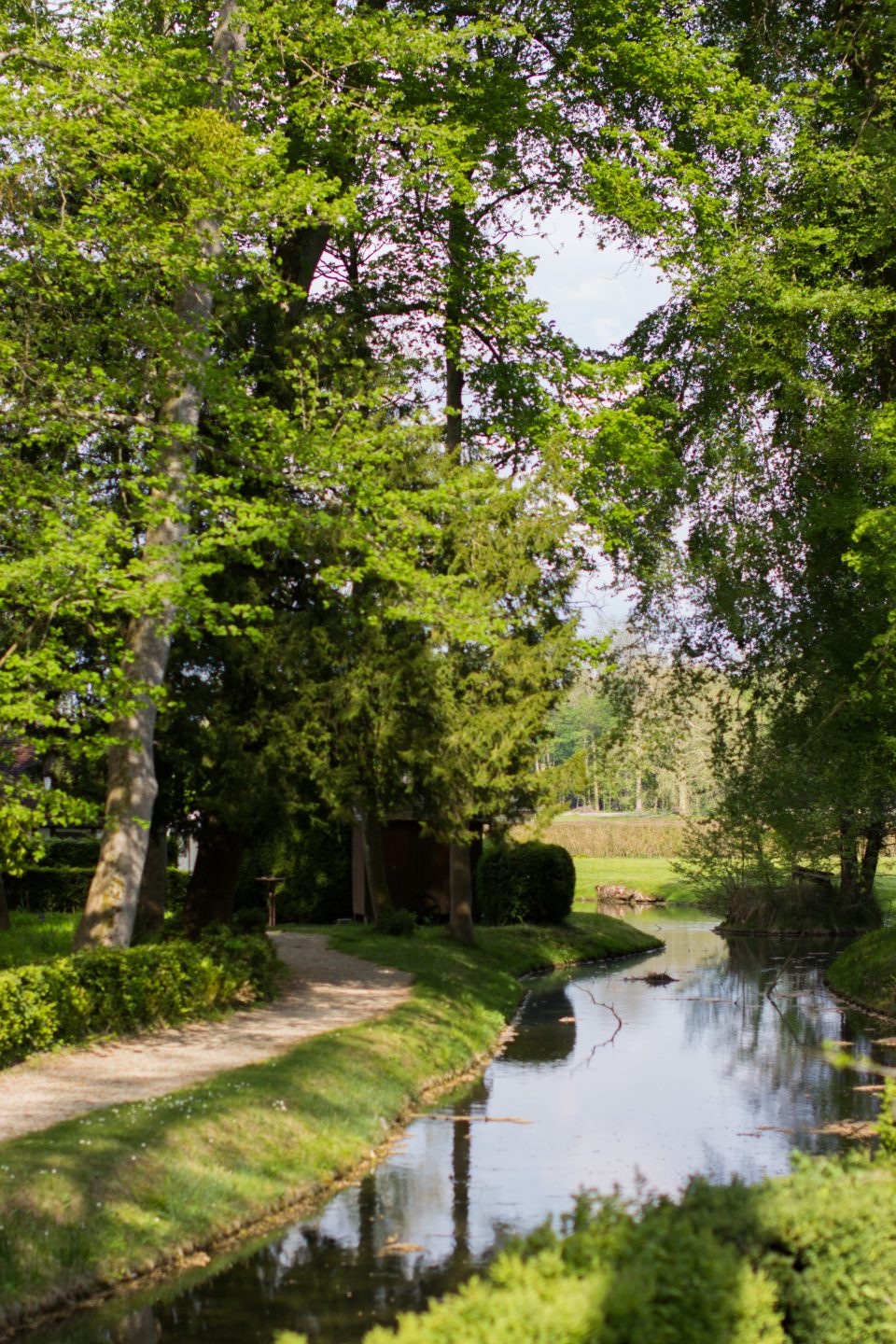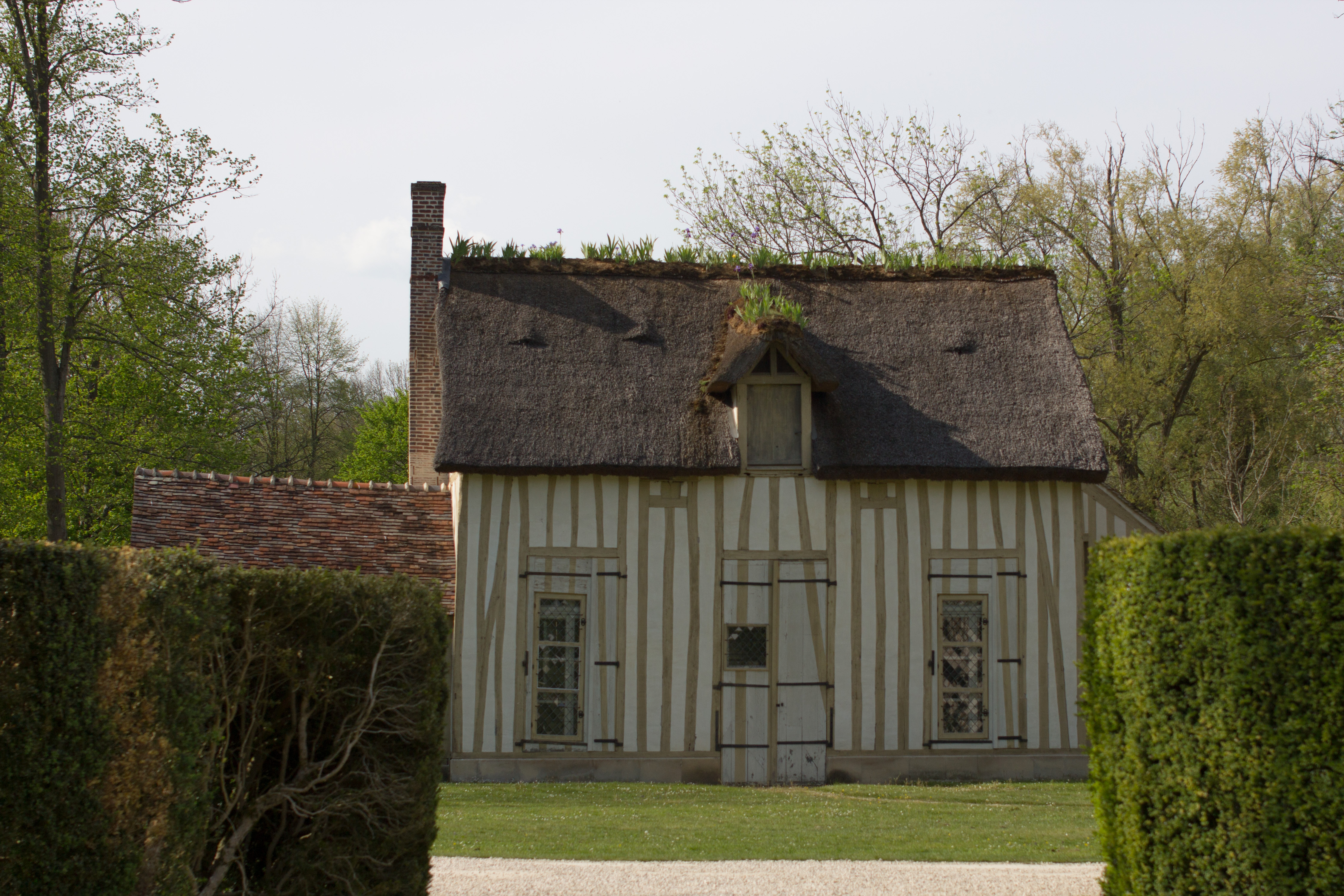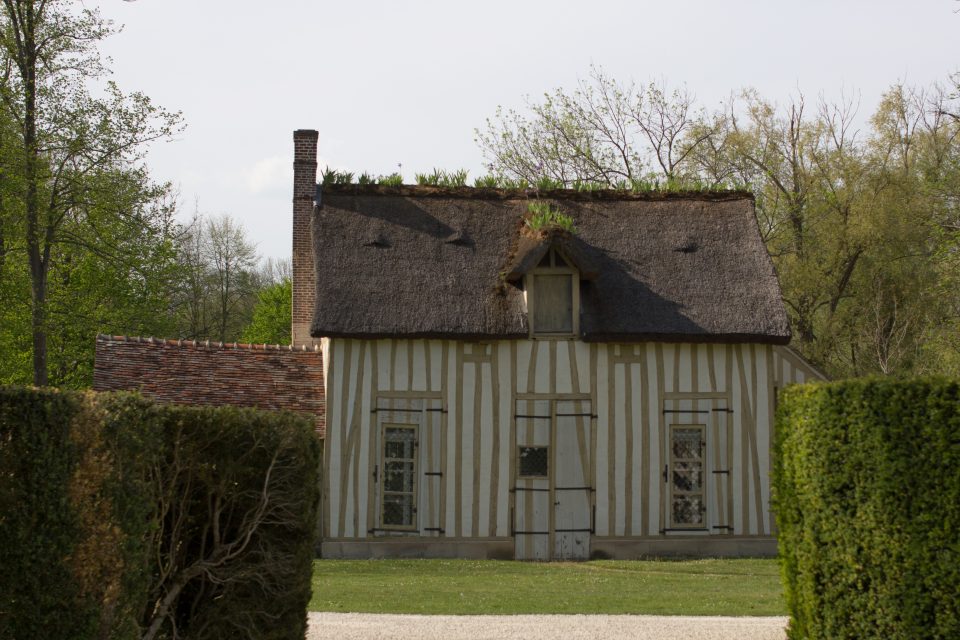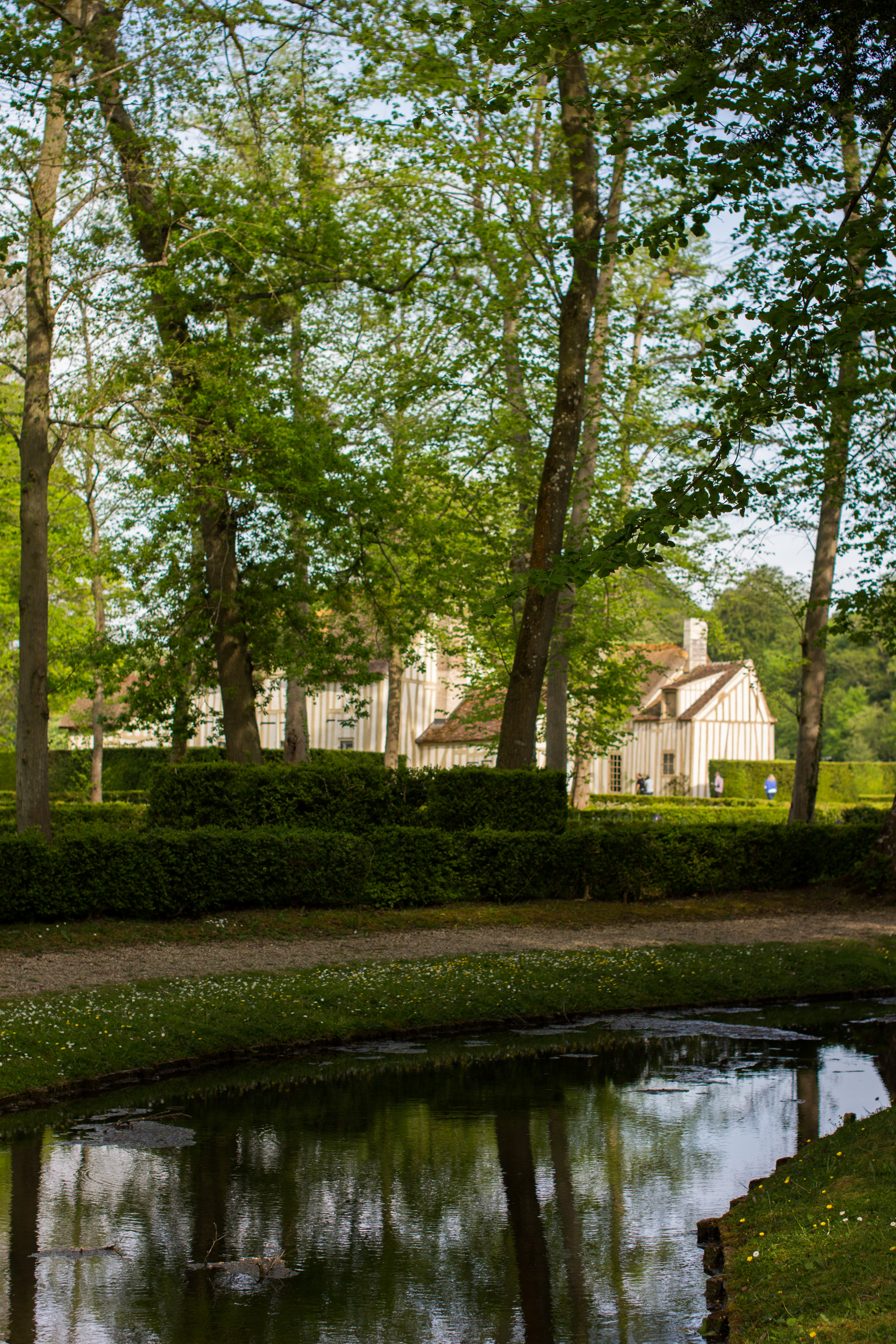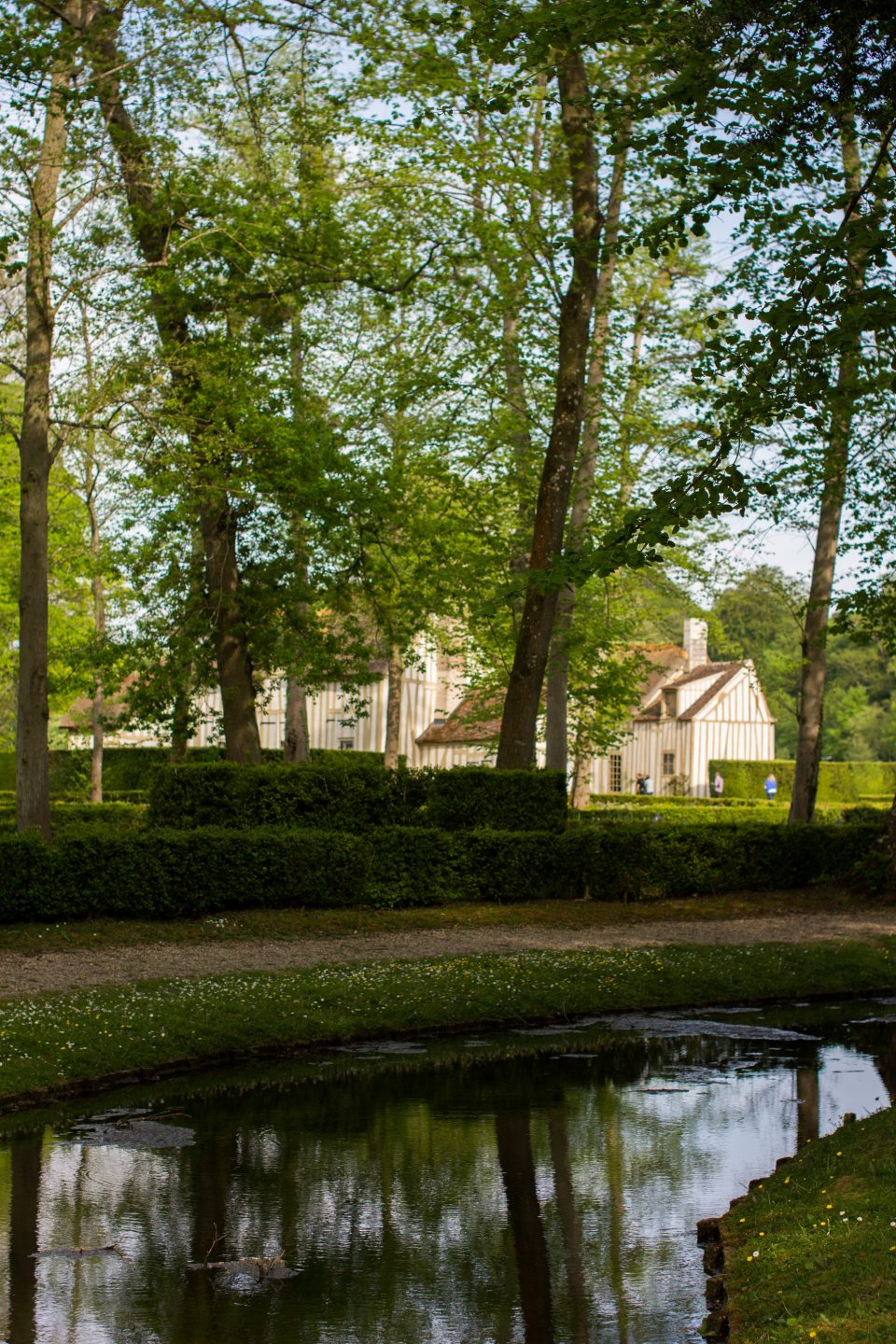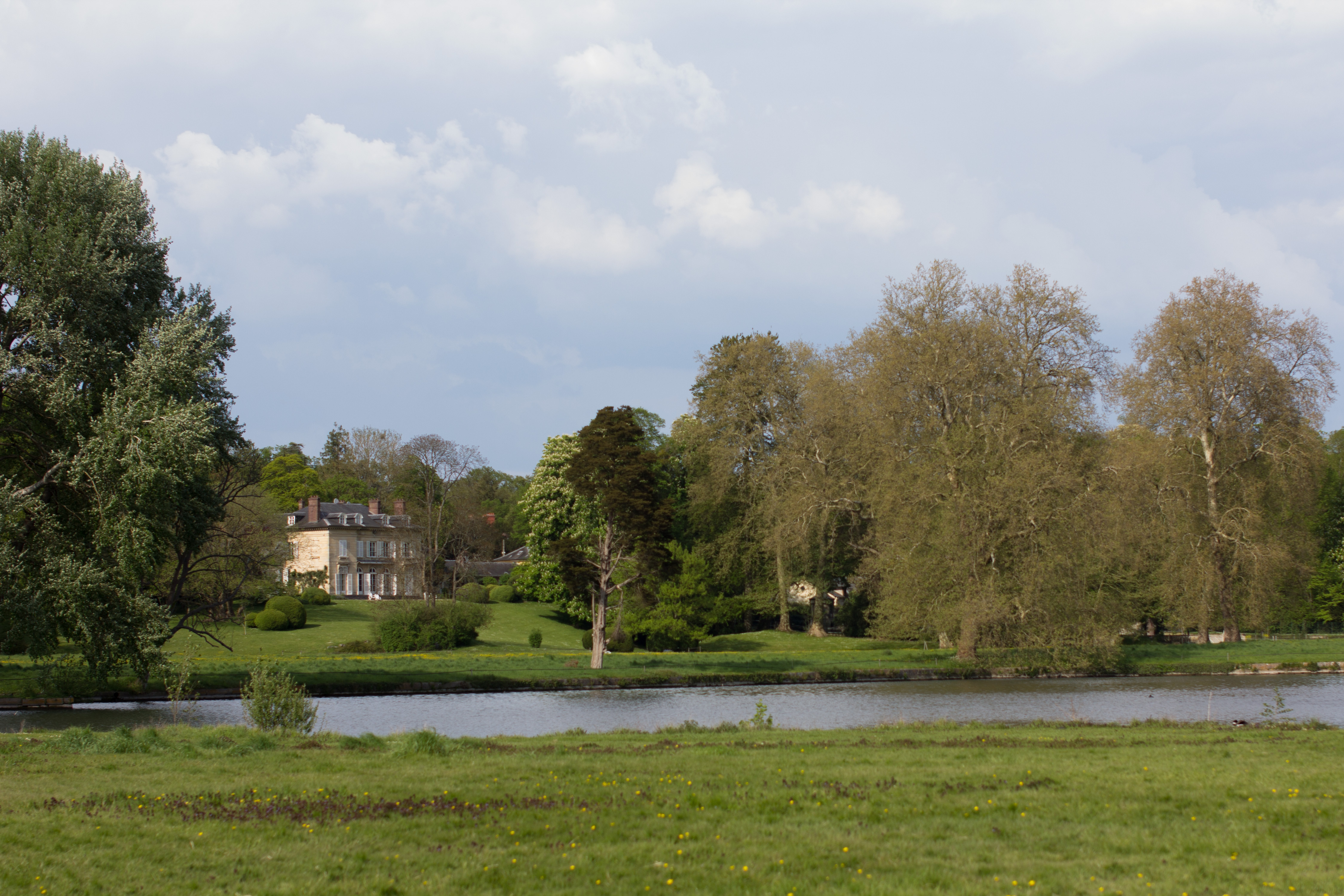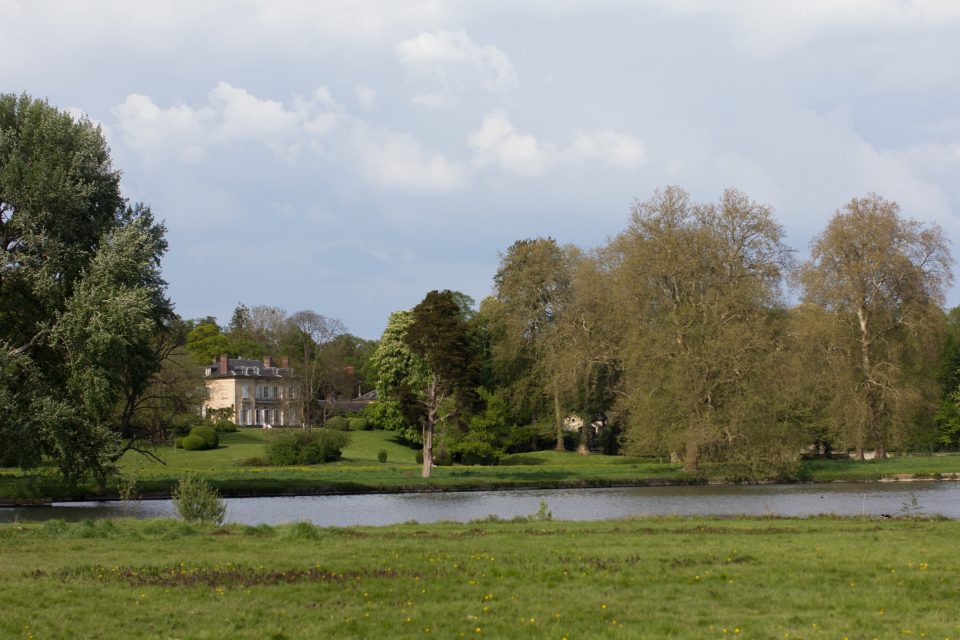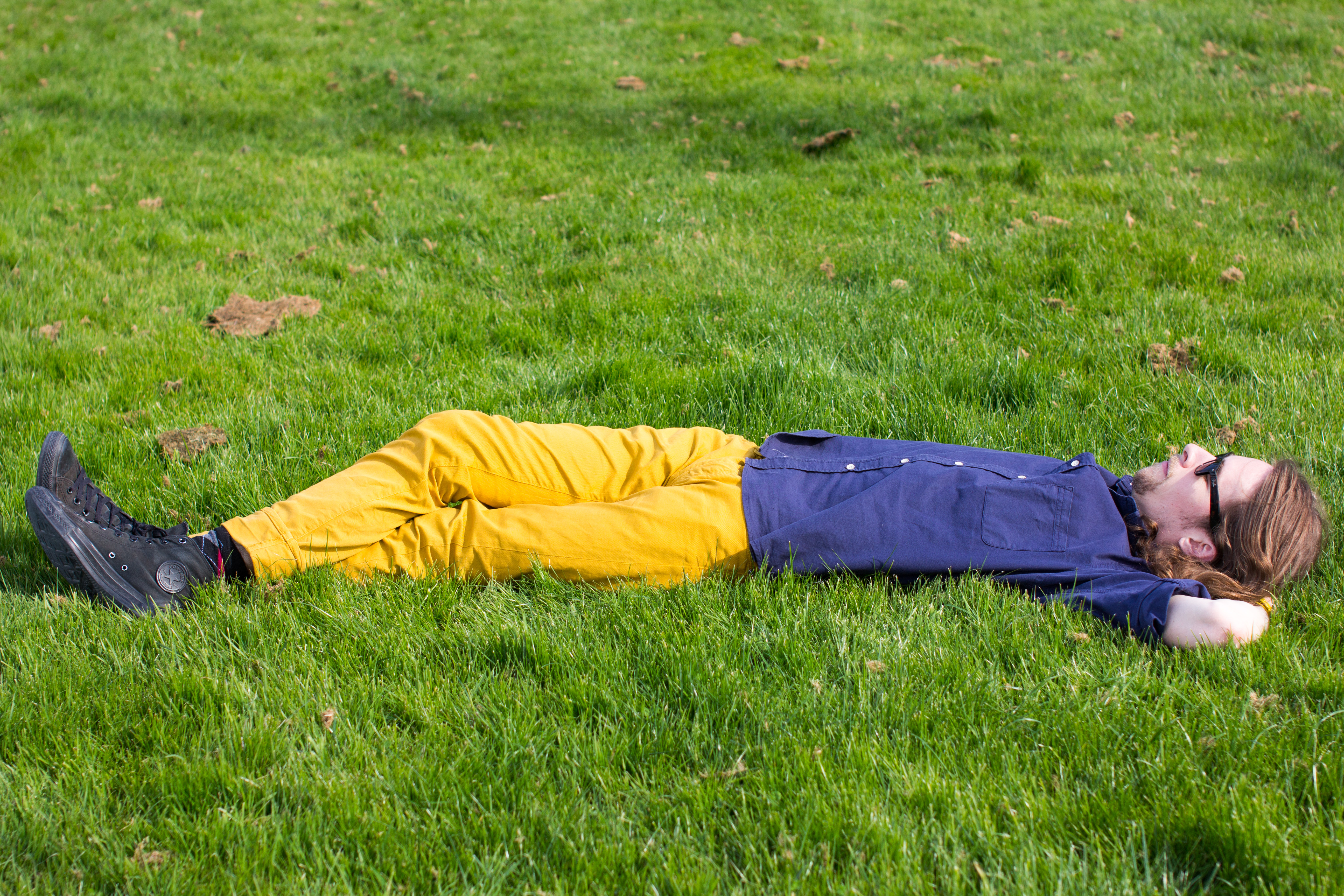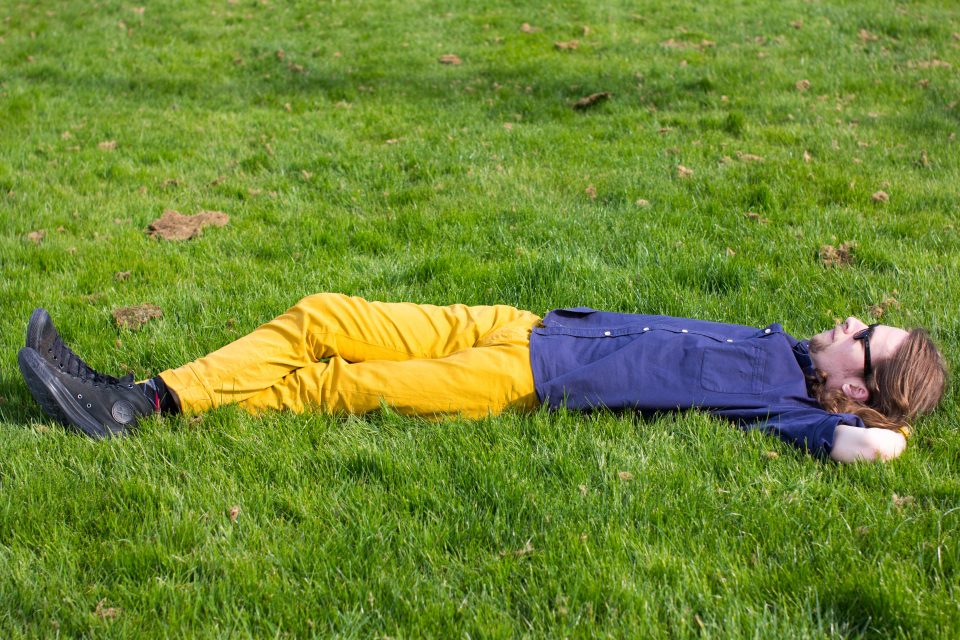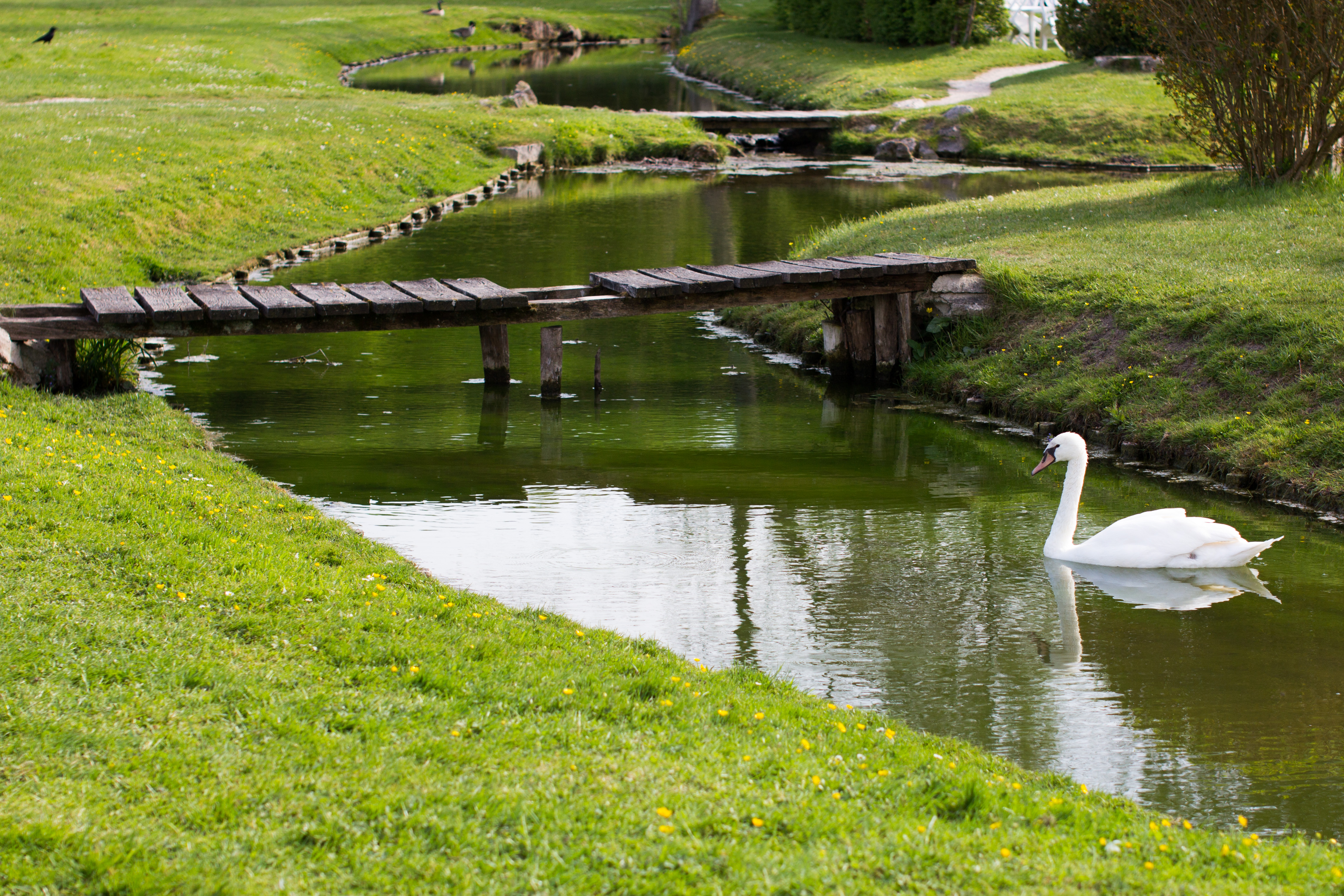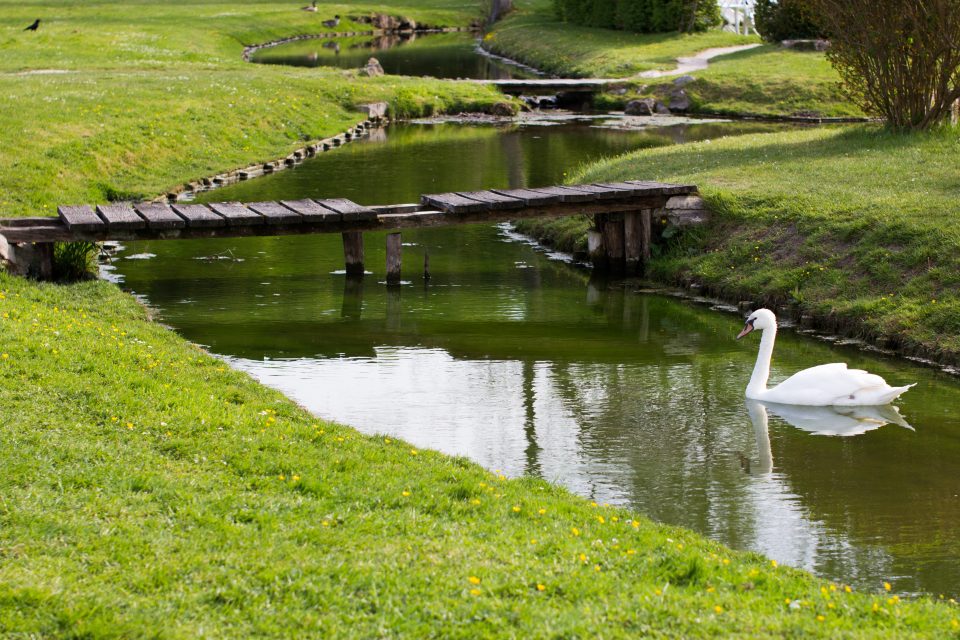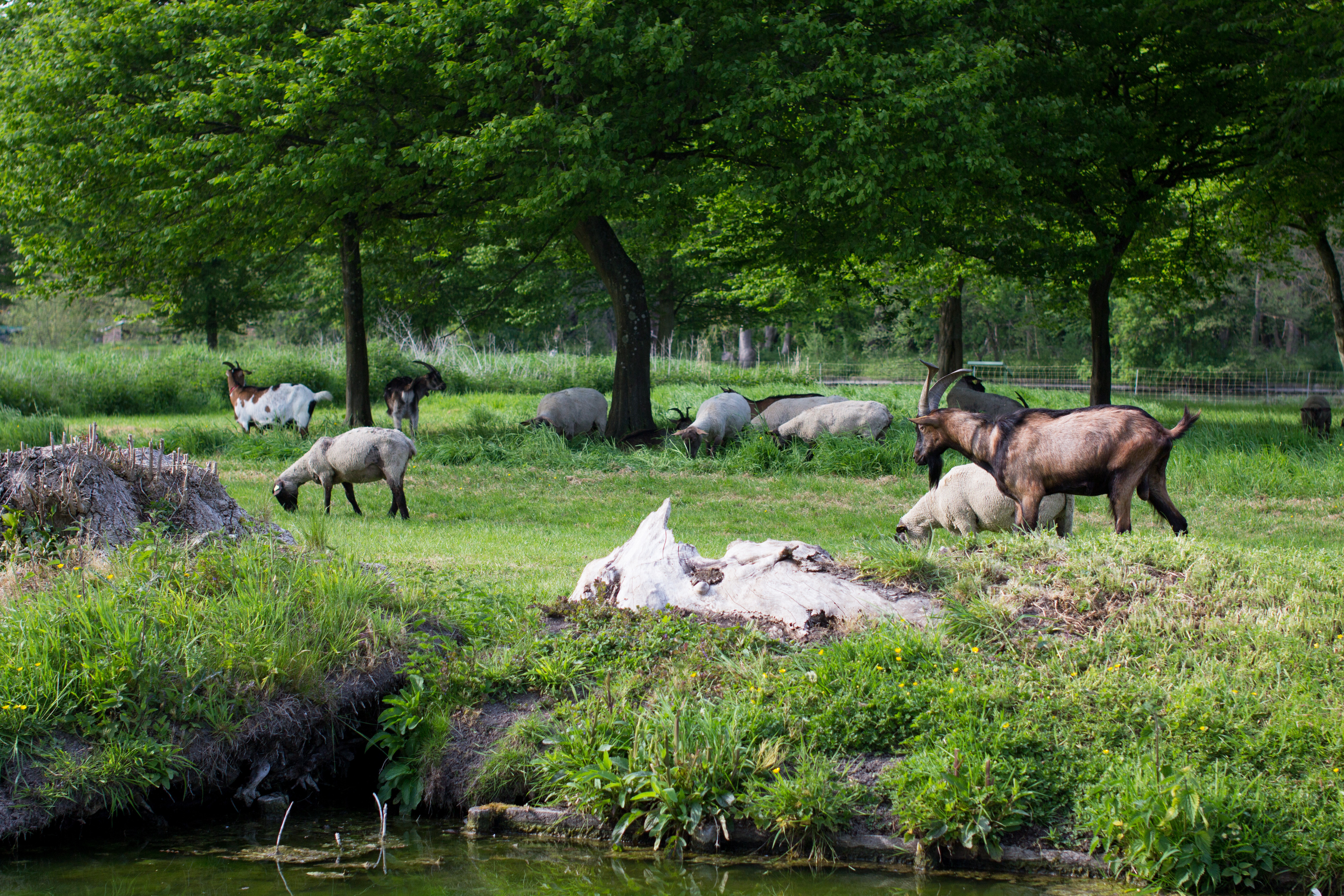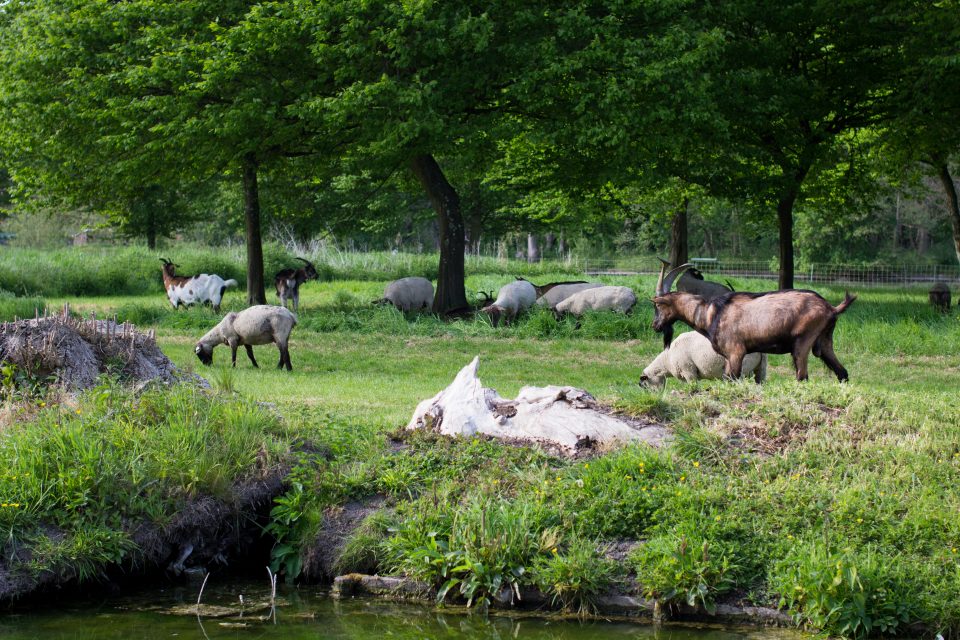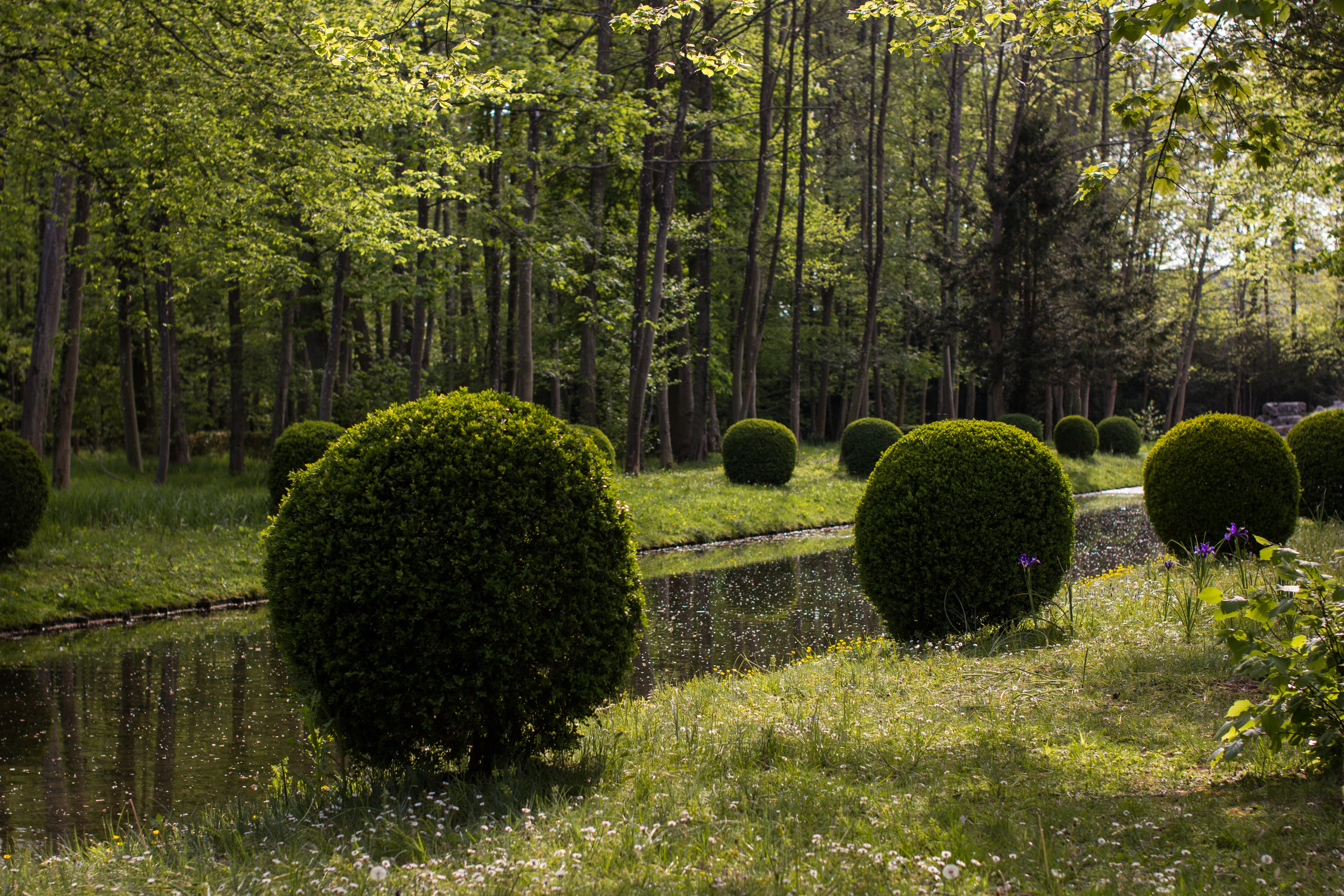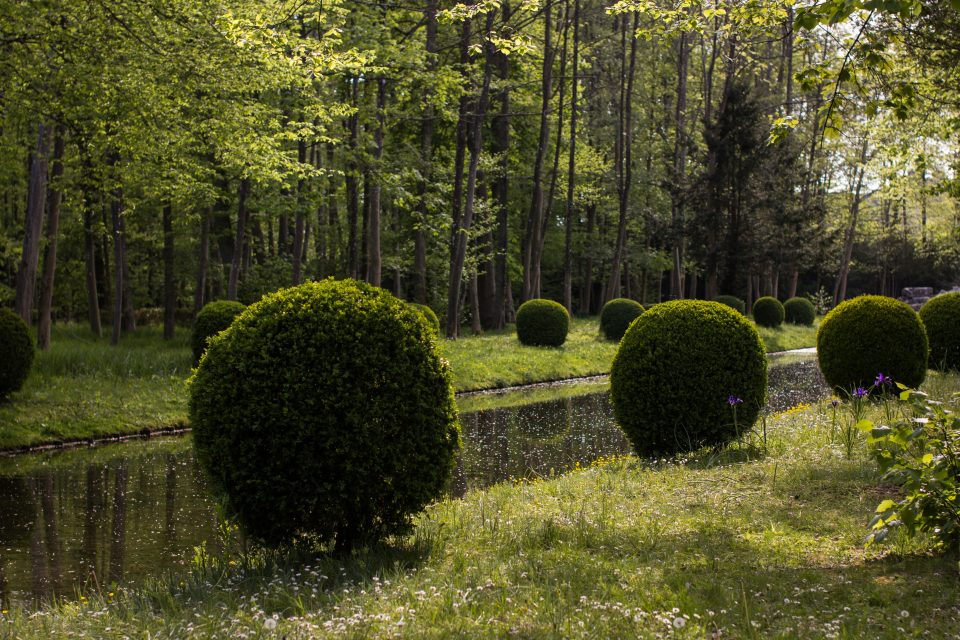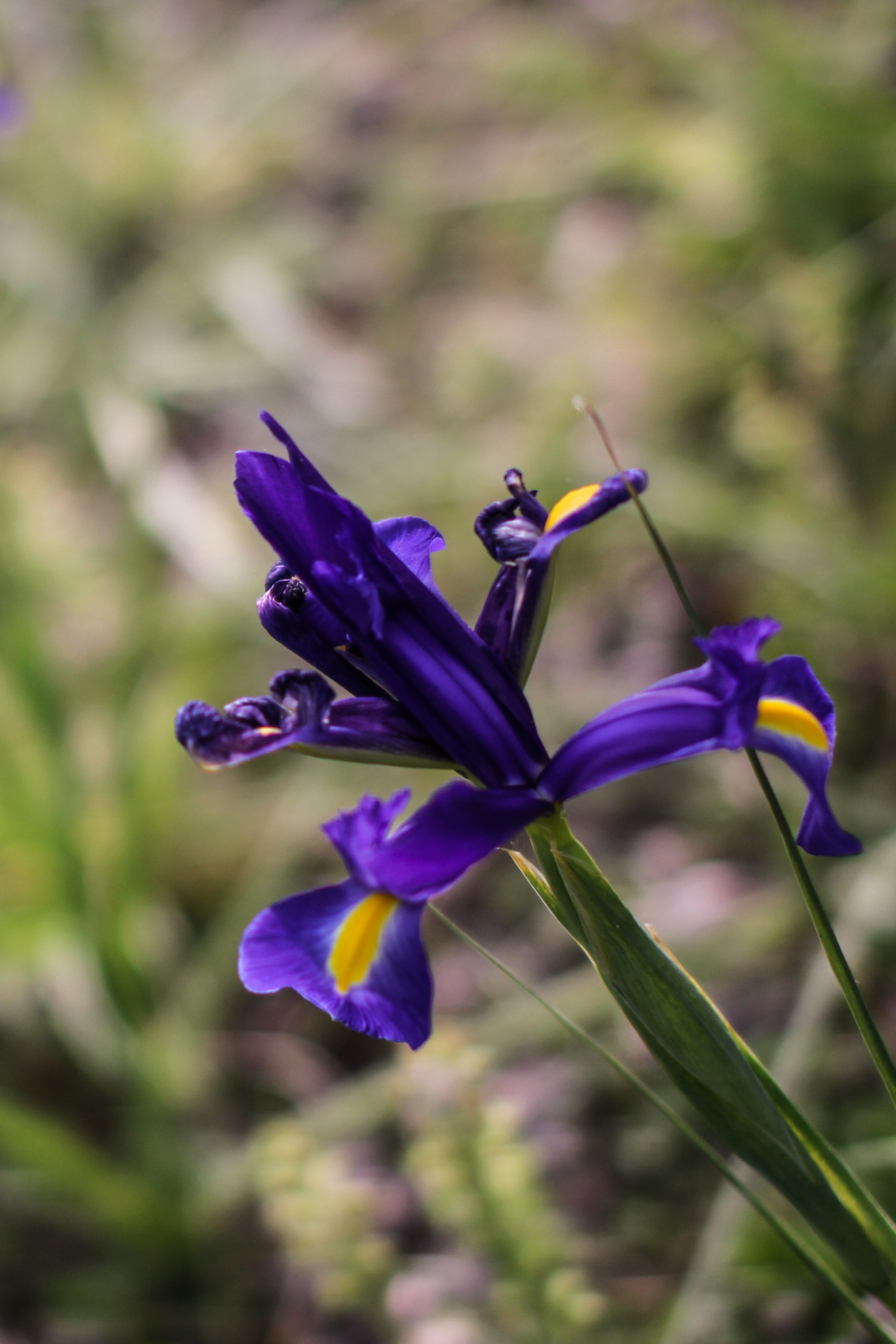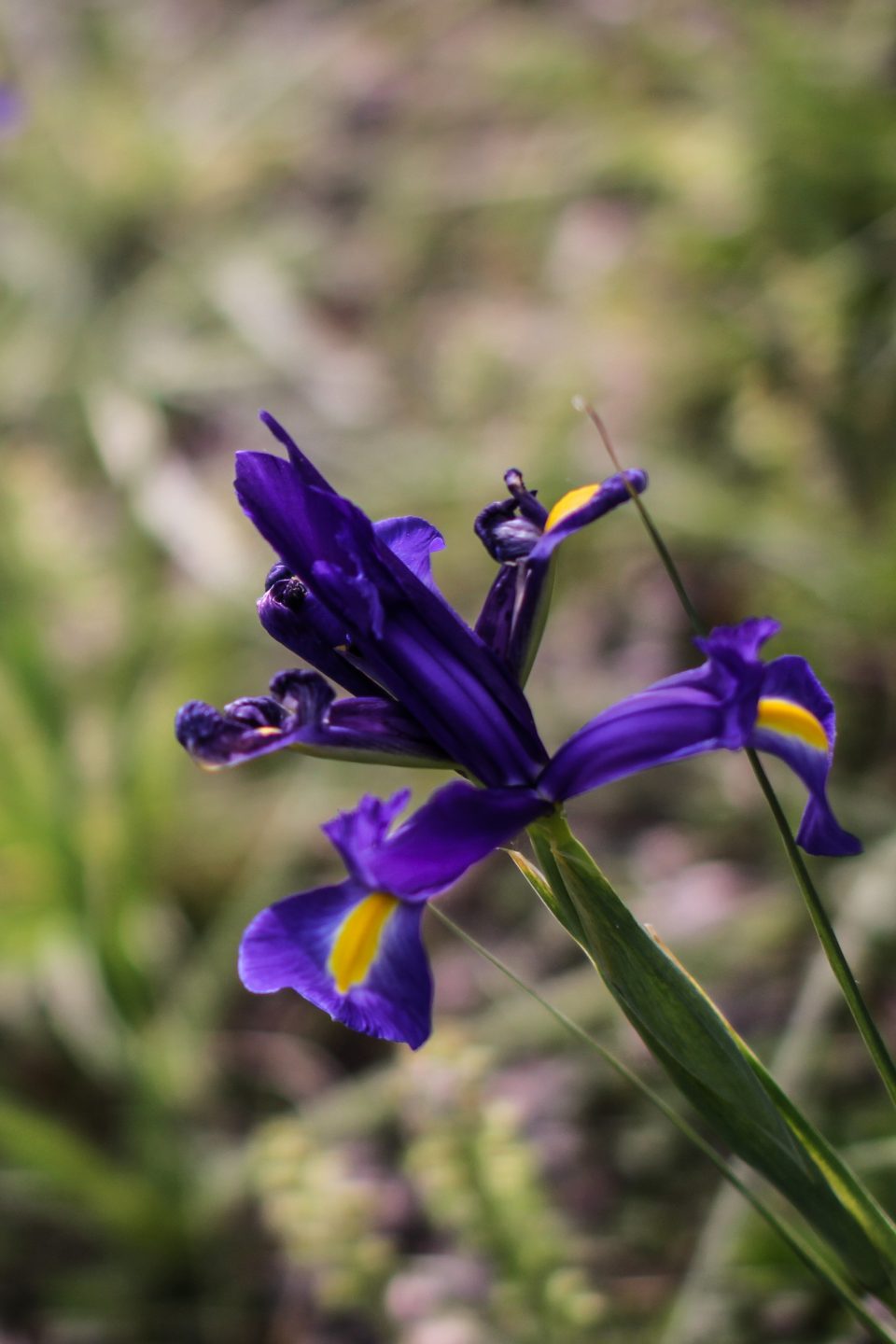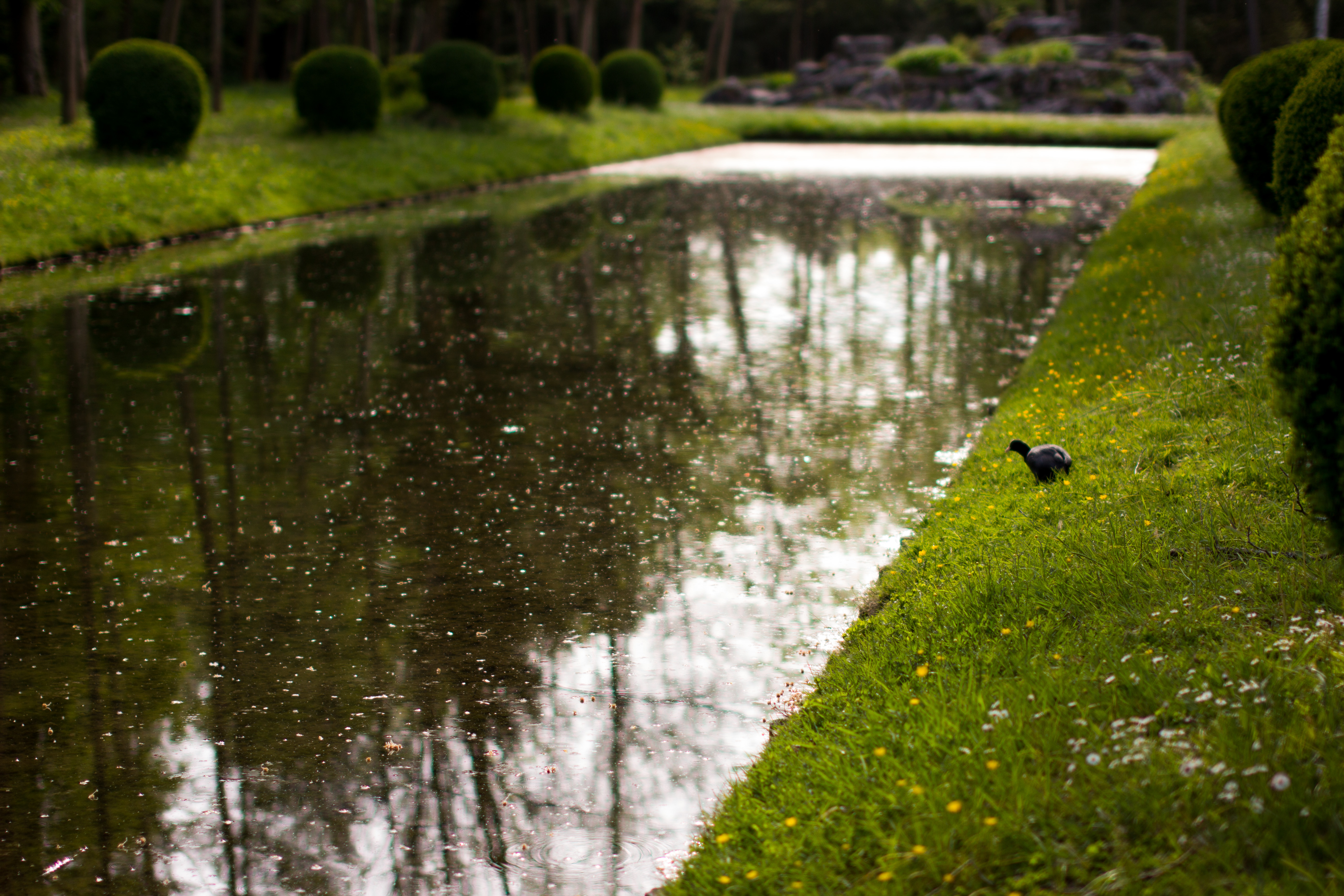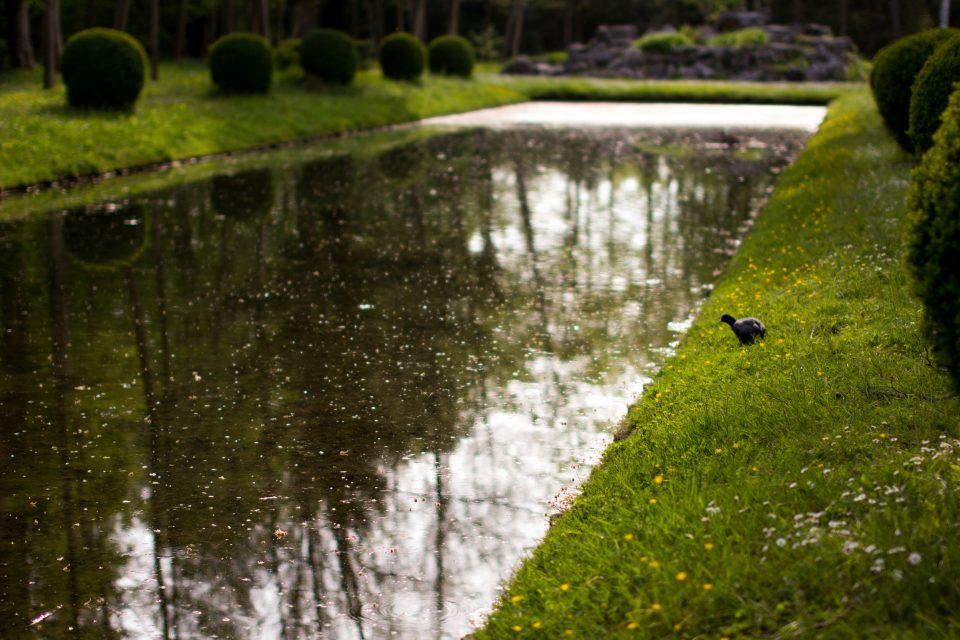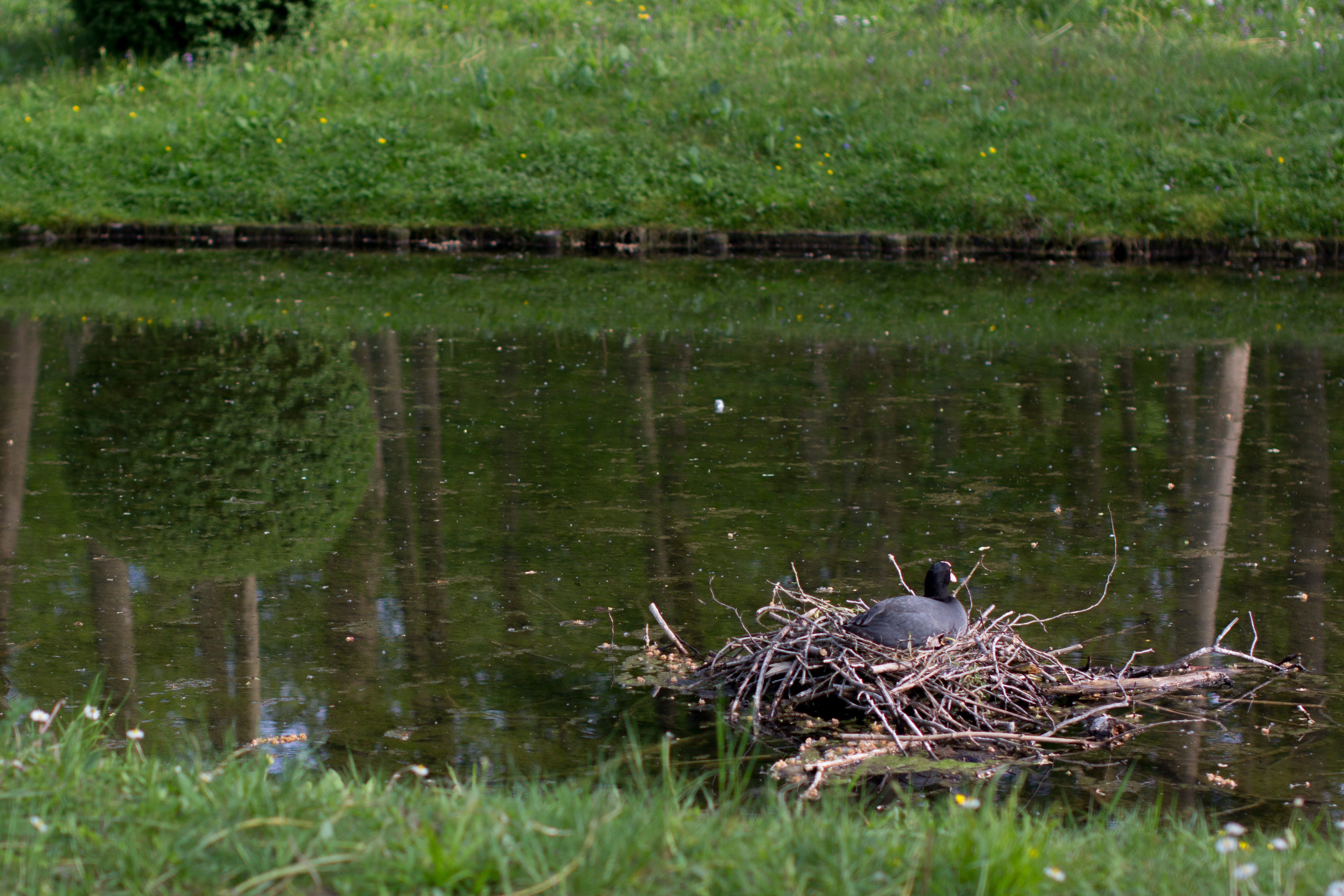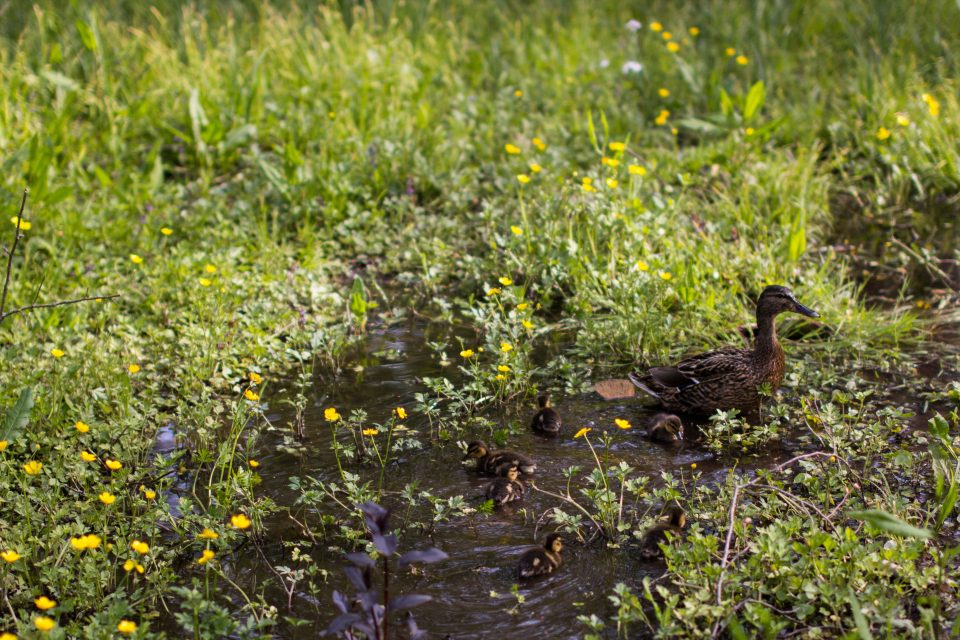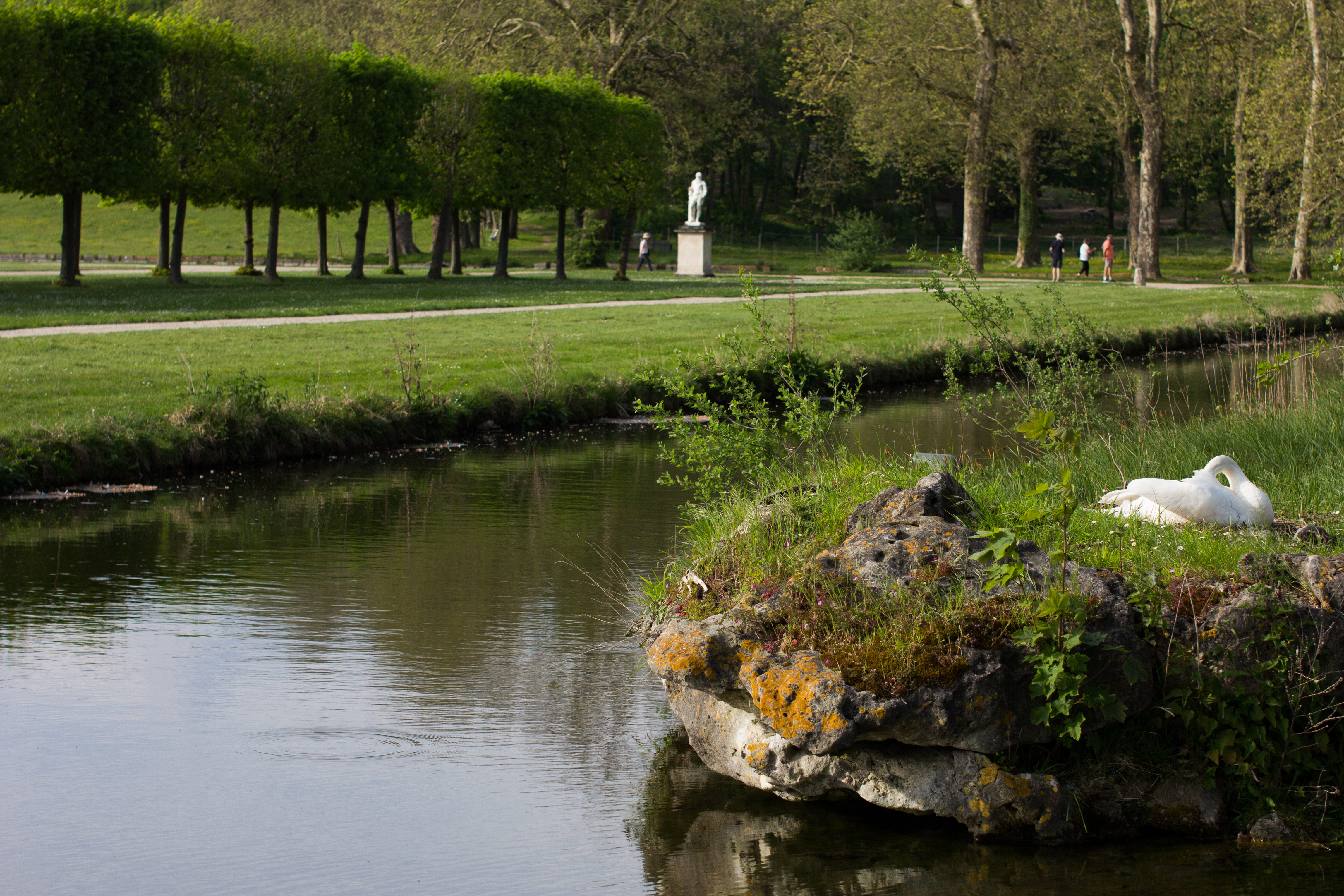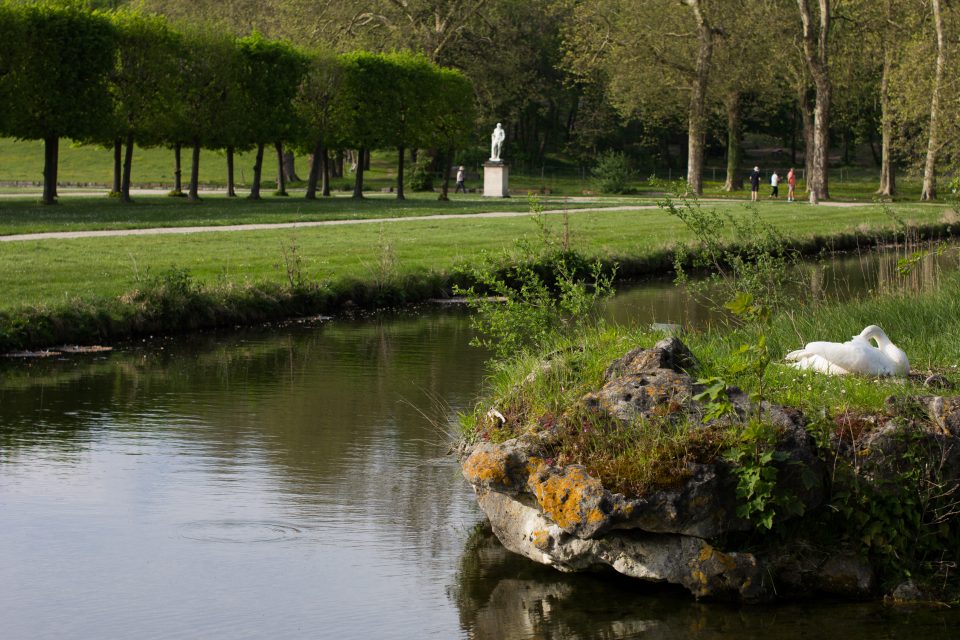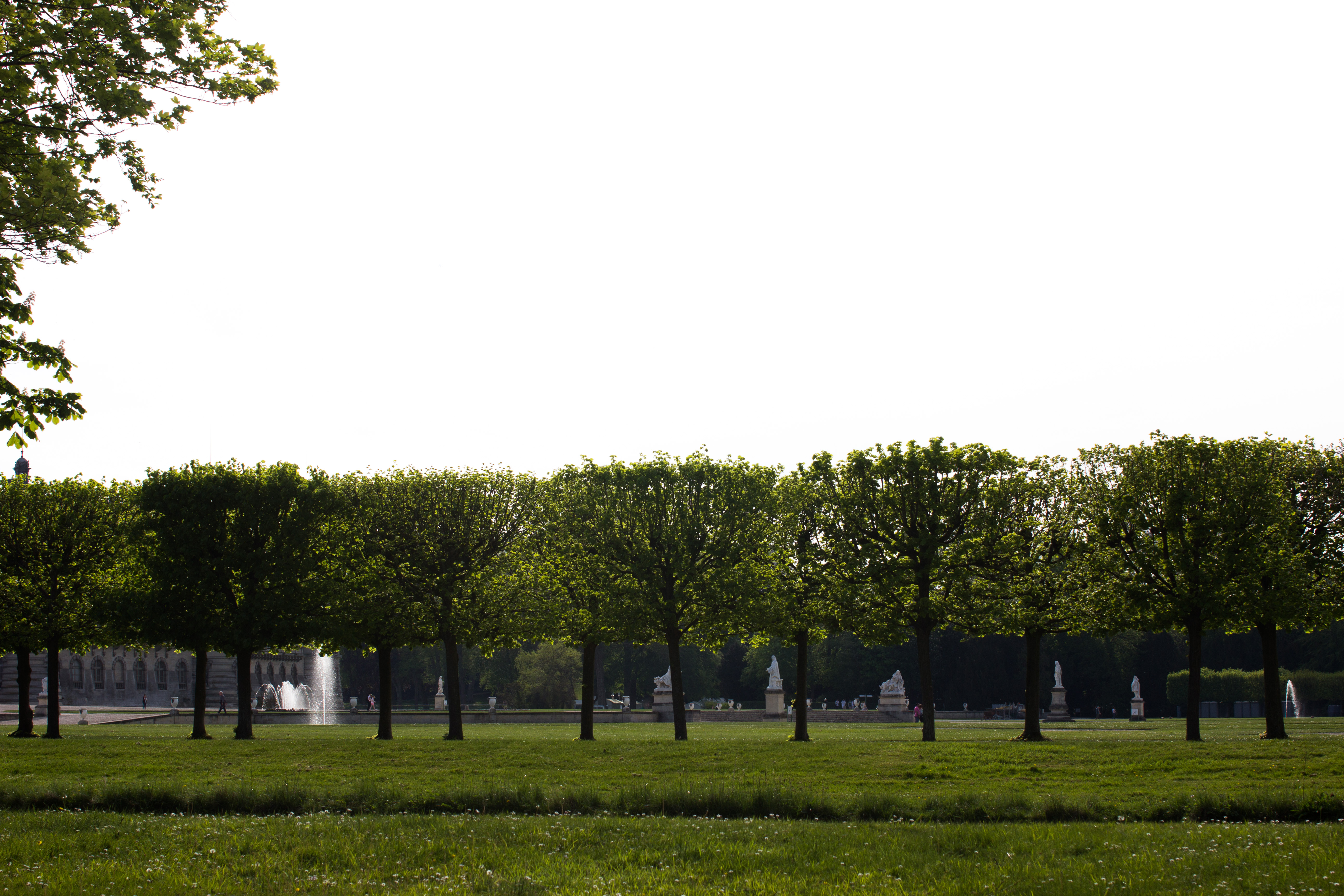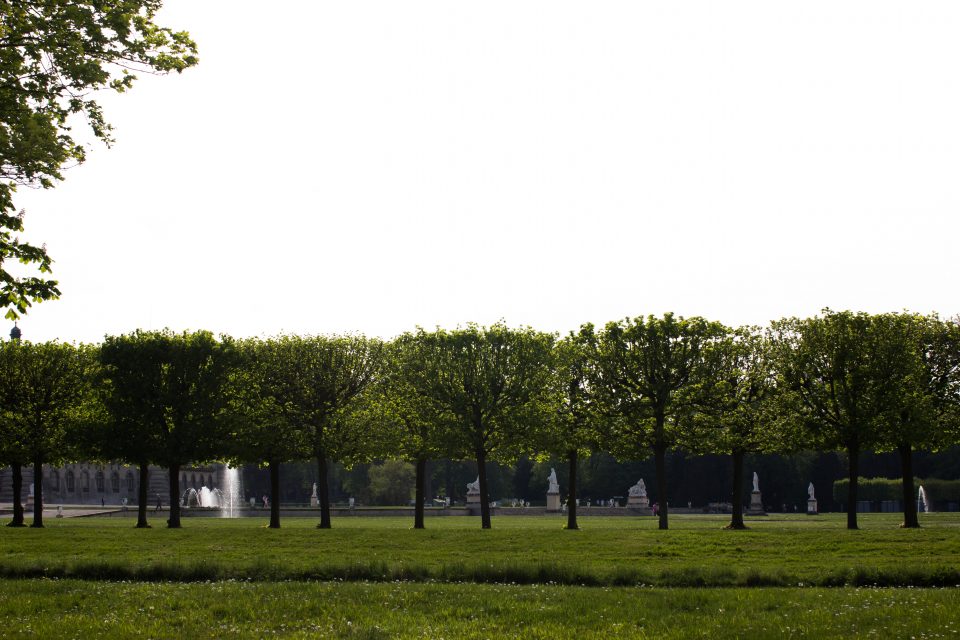 Our trip to Chantilly was beautiful, regardless of a few too many hiccups, and if you would like to visit I have included a list of helpful info below. If you would like to read up on a little of the history of the Domain I have included a link right here.
Opening Times

High Season
26 March – 1 November
Open 7 days
10am – 6pm (grounds close at 8pm)

Low Season

1 November – 25 March
Everyday except Tuesday
10.30am – 5pm (grounds close at 6pm)

Ticketing

Domain Ticket

Gives access to the Château, Grounds, Great Stables and Museum of the Horse.
Full rate: 17€ / Reduced rate: 10€ 

Grounds Ticket

Gives access to 3 different gardens: a French-style garden designed by Le Nôtre, an Anglo-Chinese garden and an English garden.
Full rate: 8€ / Reduced rate: 5€

Visit the grounds in a golf cart  (April – October)

Electric golf carts are available from 11 am to 5 pm
Rate: 32€ per hour

Getting to Chantilly

By train:

Paris – Chantilly:
From Gare du Nord – Chantilly-Gouvieux : SNCF Train (25 minutes)

or From Gare du Nord – Chantilly-Gouvieux : RER D (45 minutes)