My experience of cashmere was previously limited to a Prince song, but recently with Natalie's encouragement I've taken the plunge and bought my first: a simple and practical navy blue number made by Paris-based label Hircus.
Also seriously lacking was my knowledge and experience of caring for woollen goods; my general view of them was to just stay away! I always thought one had to hand-wash with a special soap. What a finicky bore! Again a severely skewed personal perception based on my many-years-once-a-child view watching my mom washing the woollens in the bath. Nowadays it's generally a matter of buying a special detergent and putting the machine on a delicate/woollen cycle. Easy peasy.
Since having the cashmere, I can say my warmth levels have risen comfortably. The cotton pull-overs I usually have were nice for the mild New Zealand and Australian winters I'm accustomed to. But this European winter, while short and inconsistent, was biting at points. I was previously wearing Nat's mom's camel pattern wool knit (it looks great!) but found it far to itchy—and far too hot at times. The cashmere's softness and the jumper's thinner construction means I can wear a couple of other layers underneath that allows me to not be too hot inside and not be too cold outside.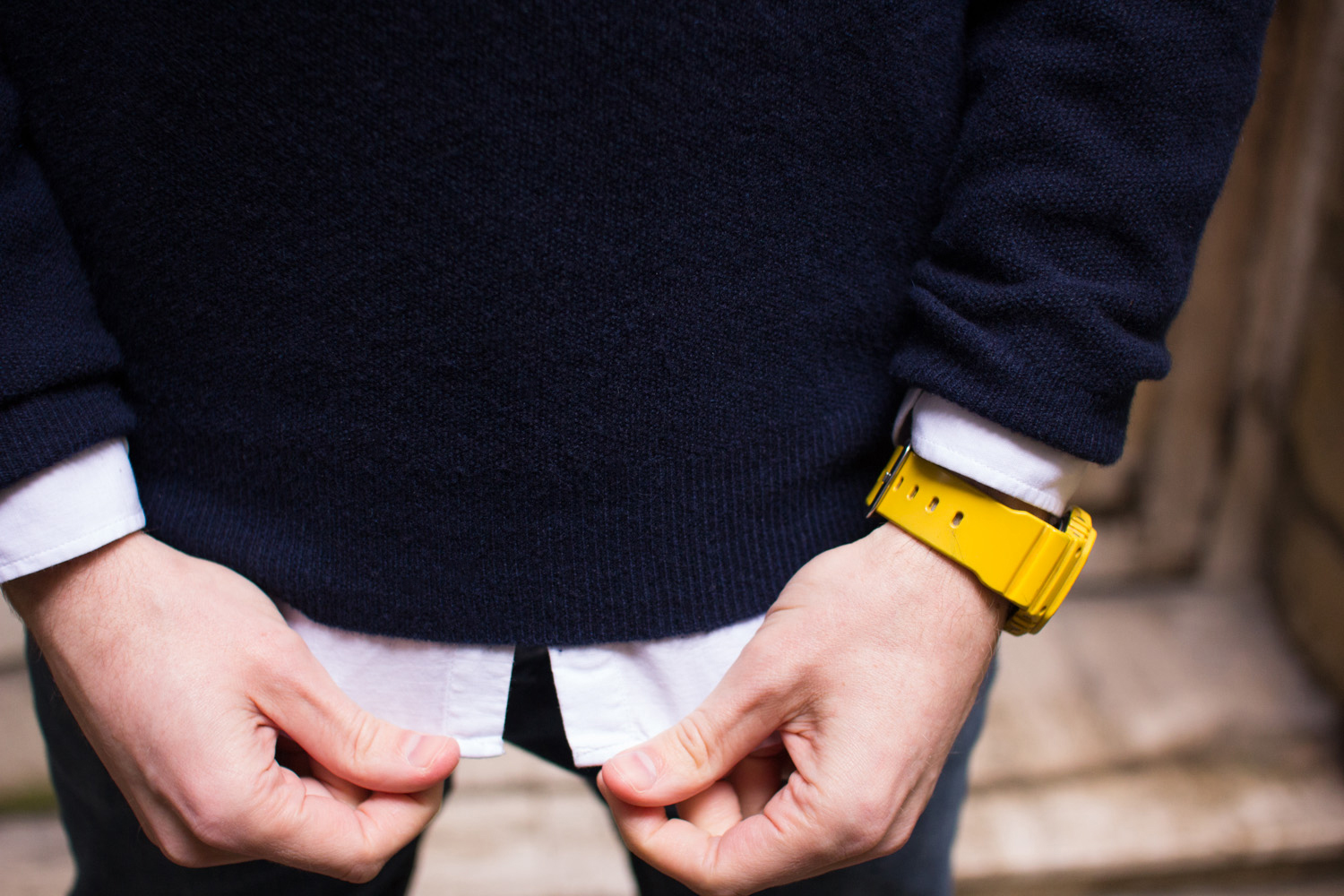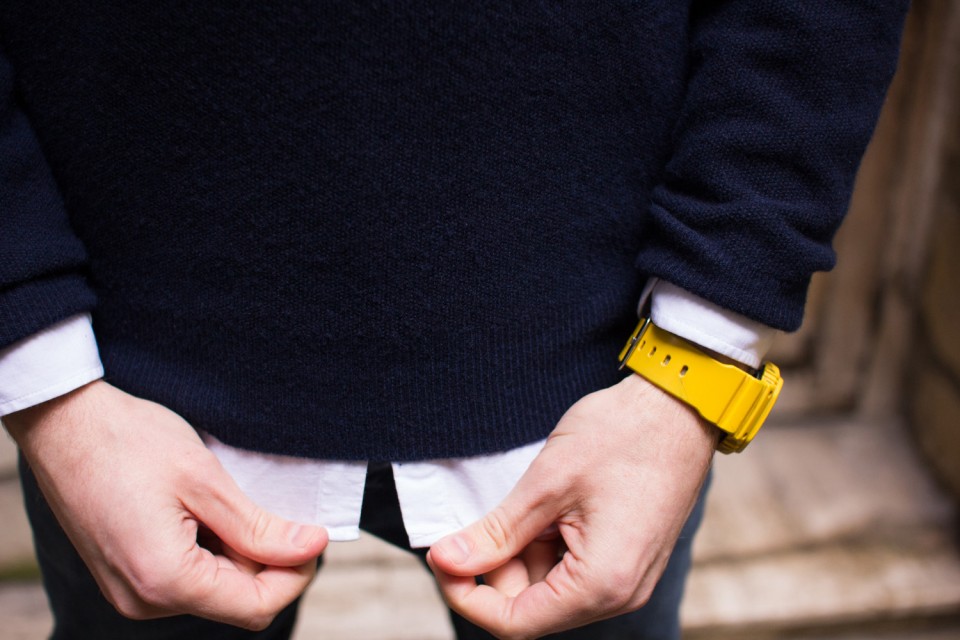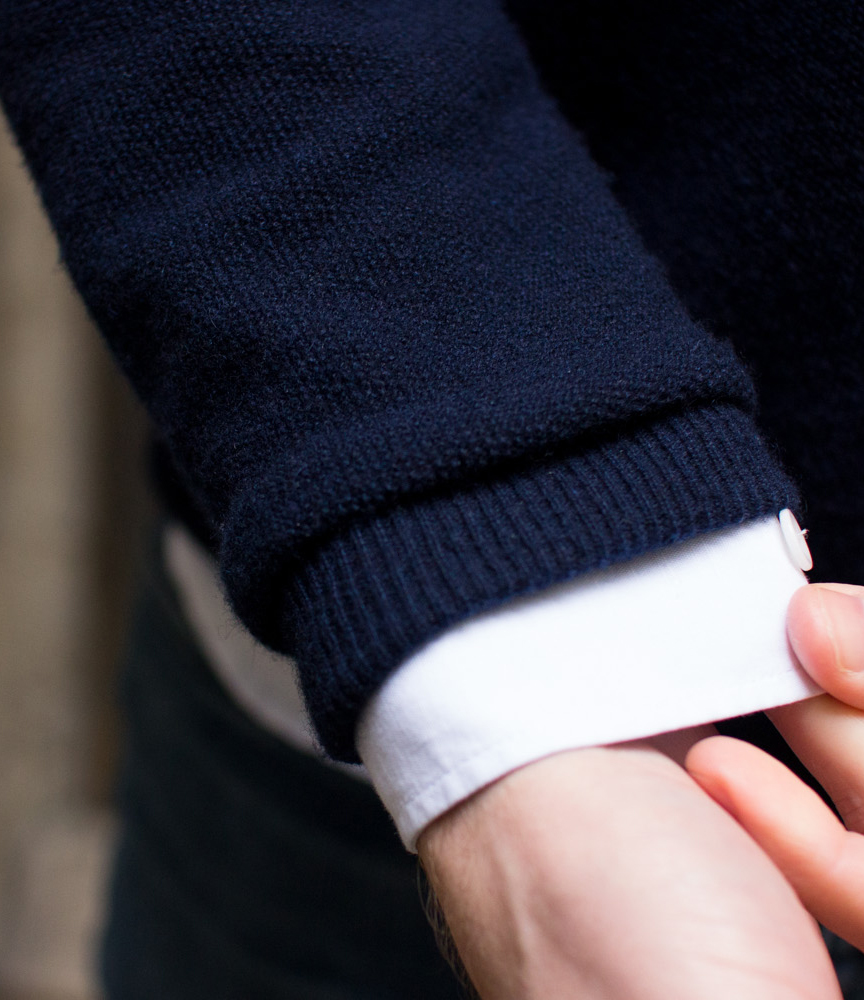 Speaking of other layers, peaking under the cashmere is a shirt by another Paris-based label called Homecore. Definitely one of my favourites I've discovered. The shirt has some really kooky cool details like interesting fabric paneling reinforcements that add to its aesthetic appeal, aside from just being a really well made cotton shirt. I originally bought this shirt last Summer (the design has aeration holes around the armpits too) mainly because I really liked the collar design, the hidden front buttons, and that it seemed like a really nice smart & casual shirt. Still wearing it.
It's worth mentioning that I was originally looking at the Khunu Yak sweaters (this was all at La Garçonnière, a cool pop-up shop in Paris over Christmas that's now going to be a permanent concept store located at 40 rue des Petits Carreaux in the 2nd arrondissement), but unfortunately they were a little more expensive and out of my price range. Since global demand for cashmere has increased and put strain on Mongolian cashmere goat farmers, some have suggested that Mongolian yak wool is just as good. British label Tengri also has a range of amazingly designed yak wool clothing.
Outfit Details
Pullover — Navy Blue Cashmere by Hircus
Shirt — White Kader Grandad Collar Poplin Shirt by Homecore
Watch — Casio G-Shock