A few weeks ago to celebrate my 33rd birthday Natalie and I were treated to a fine hotel dining experience at Hotel Edouard 7, which is located close to Opera Garnier here in Paris.
That night also happened to be the launch of the Edouard 7 "Carte Collection Printemps" (Spring menu). We started off our night with a glass of champagne, because, why not?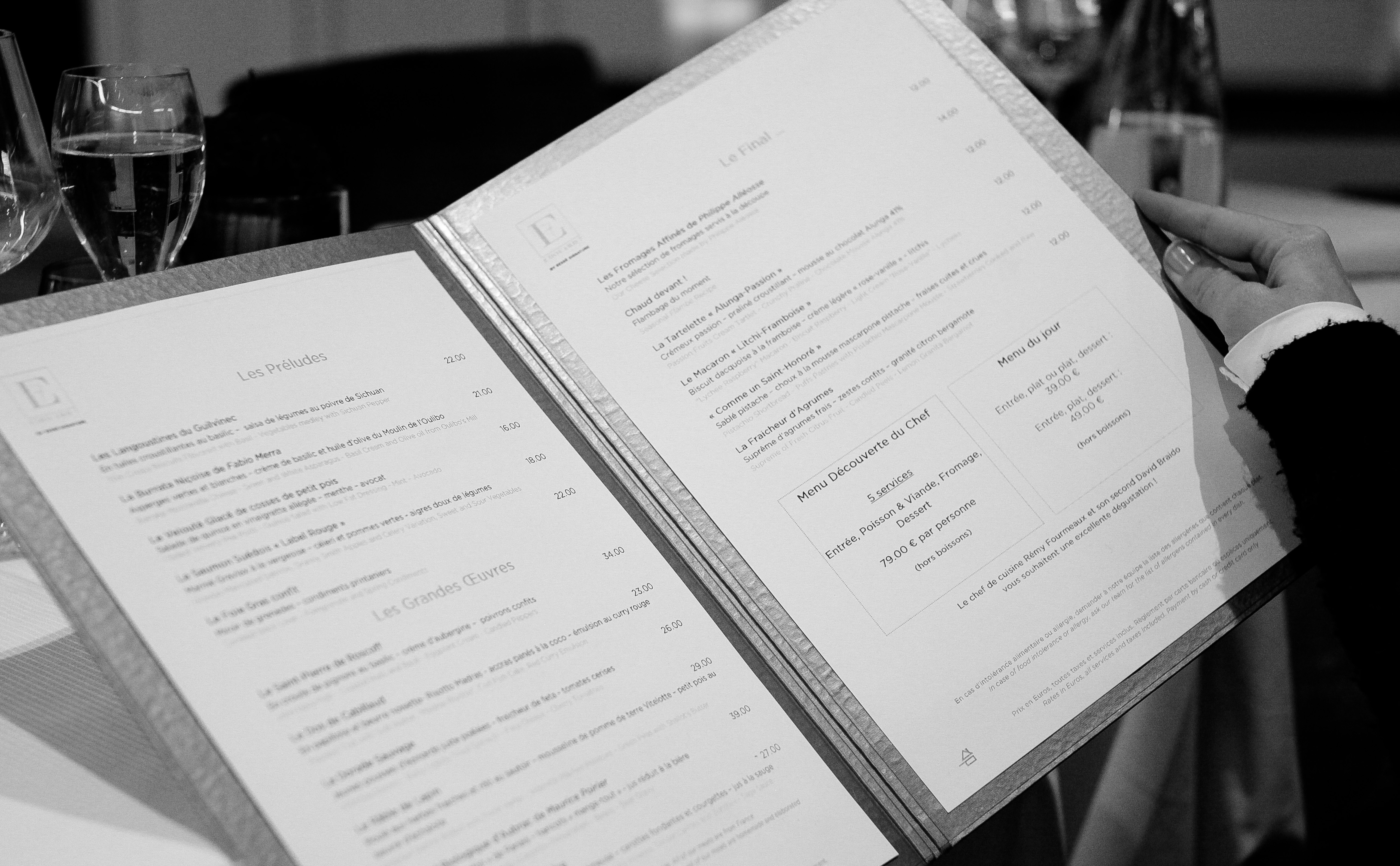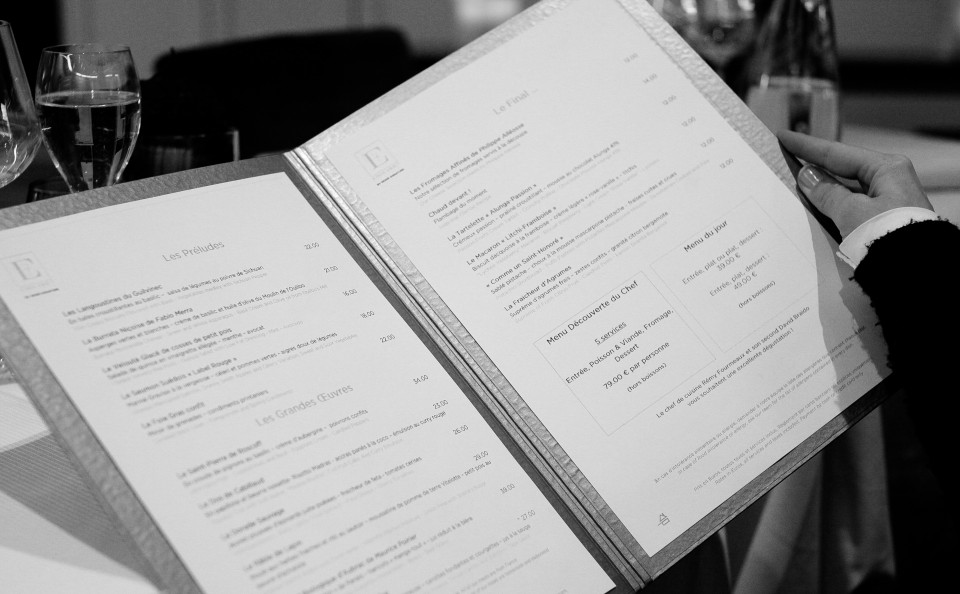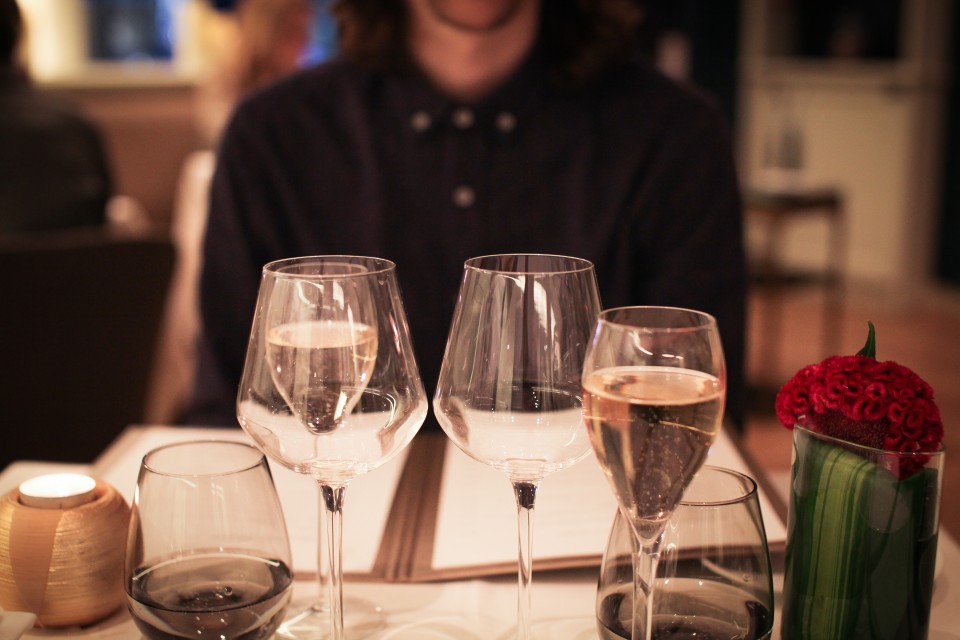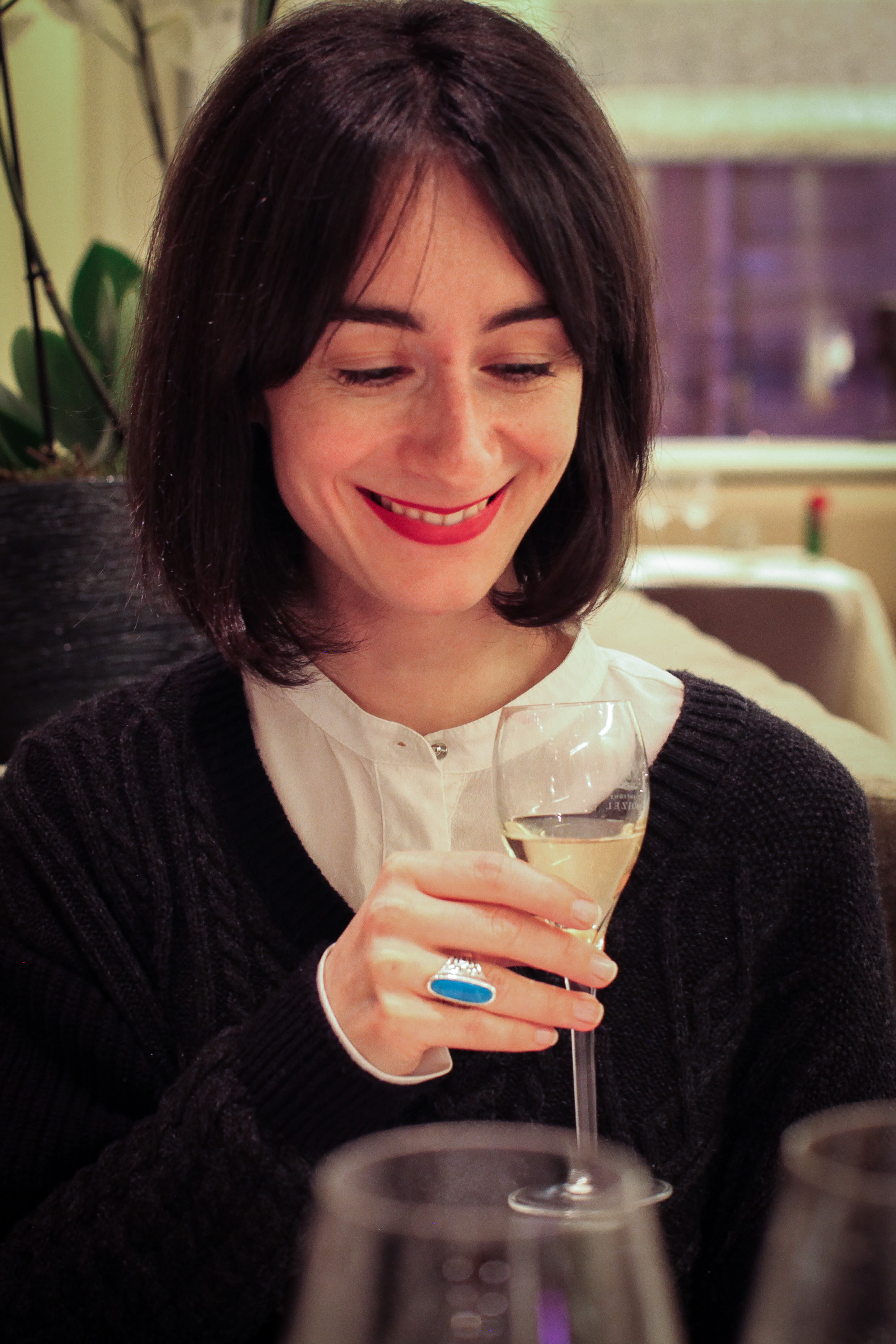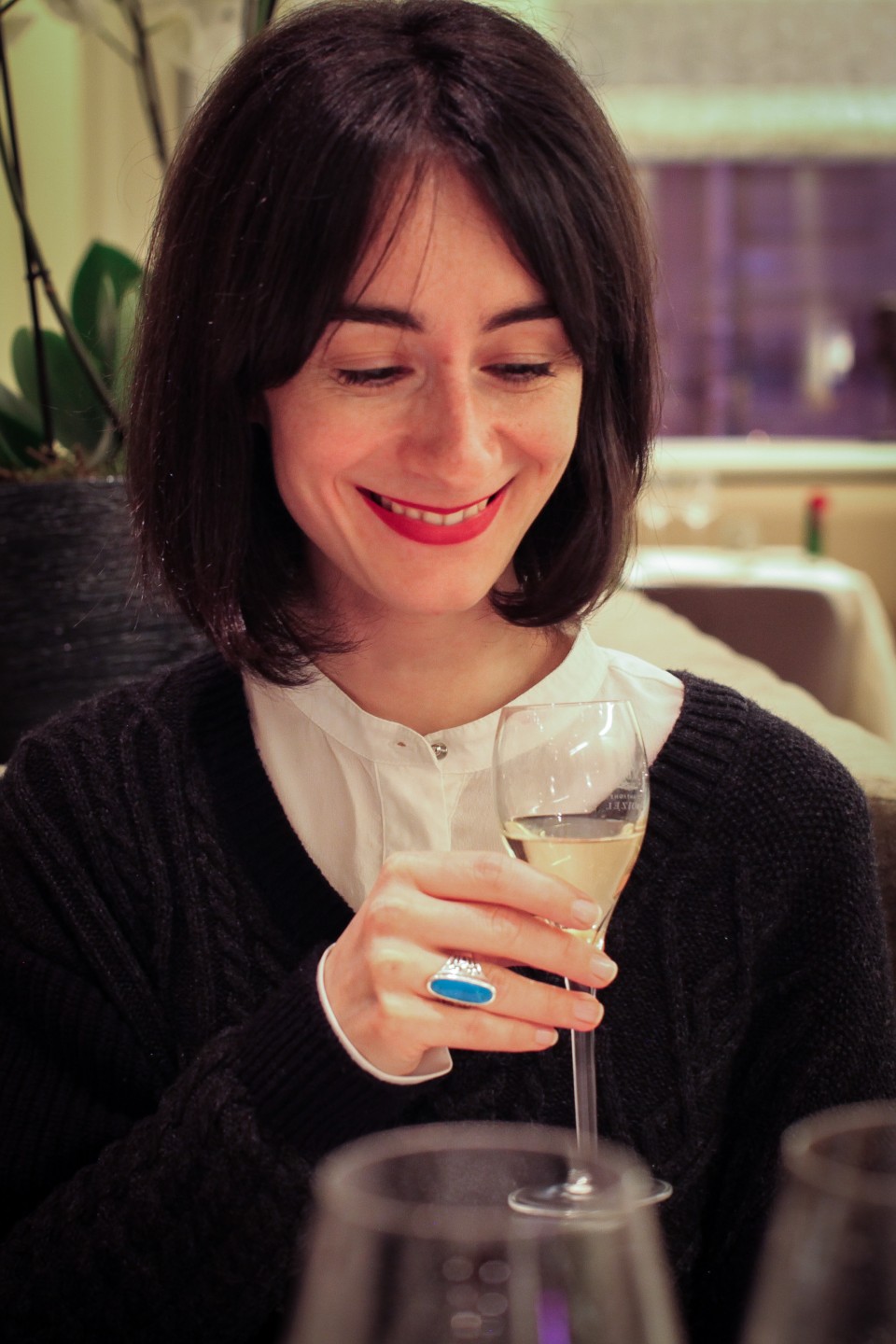 For starter I chose "La Saumon Suedois" (Swedish salmon) which was so excellently tasty that I could have had two of them and called it a night! Natalie picked the foie gras which was also delectable. Everything was artistically presented, including the range of breads and the creamy Bretagne butter decorated with rock salt.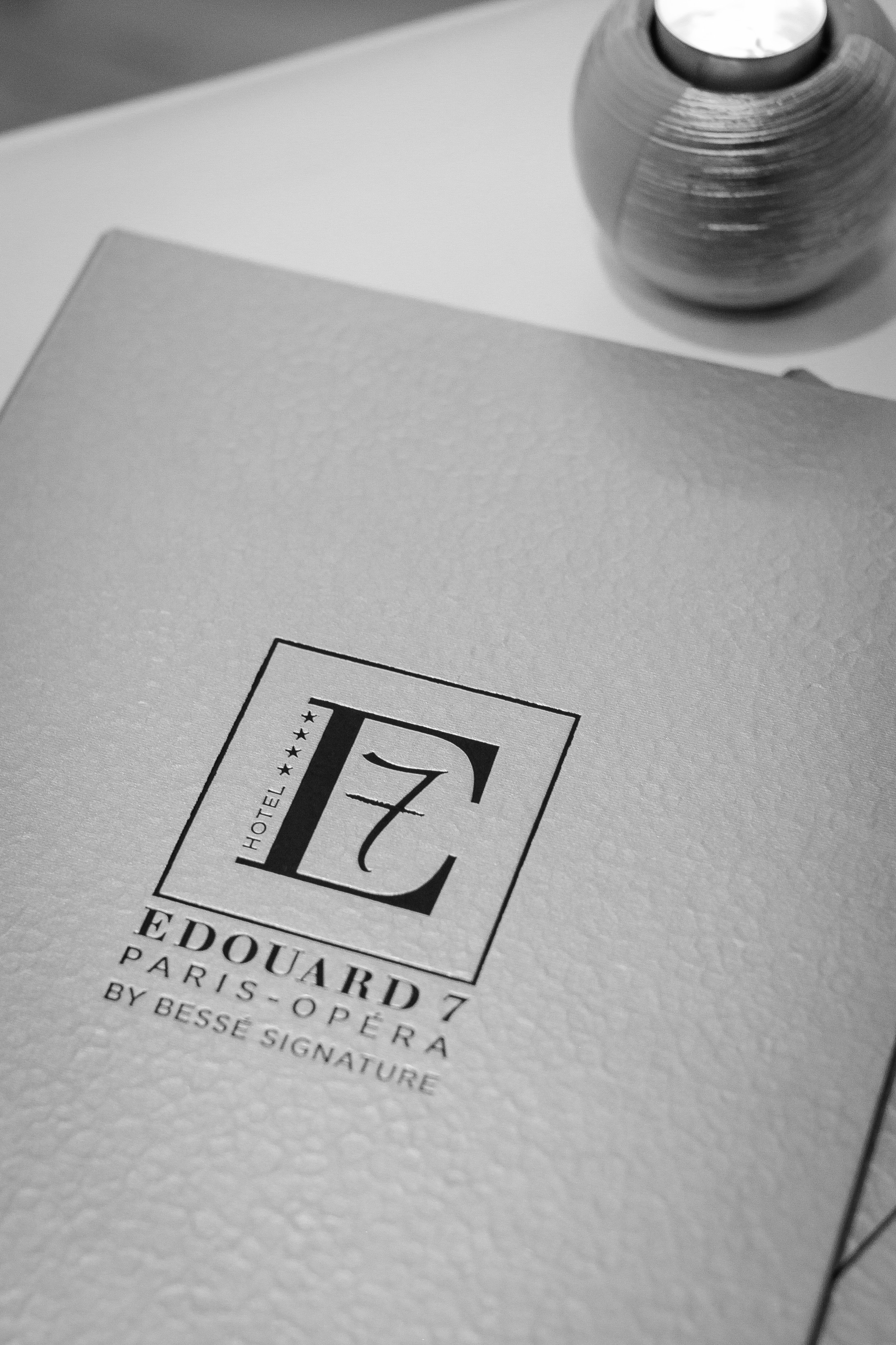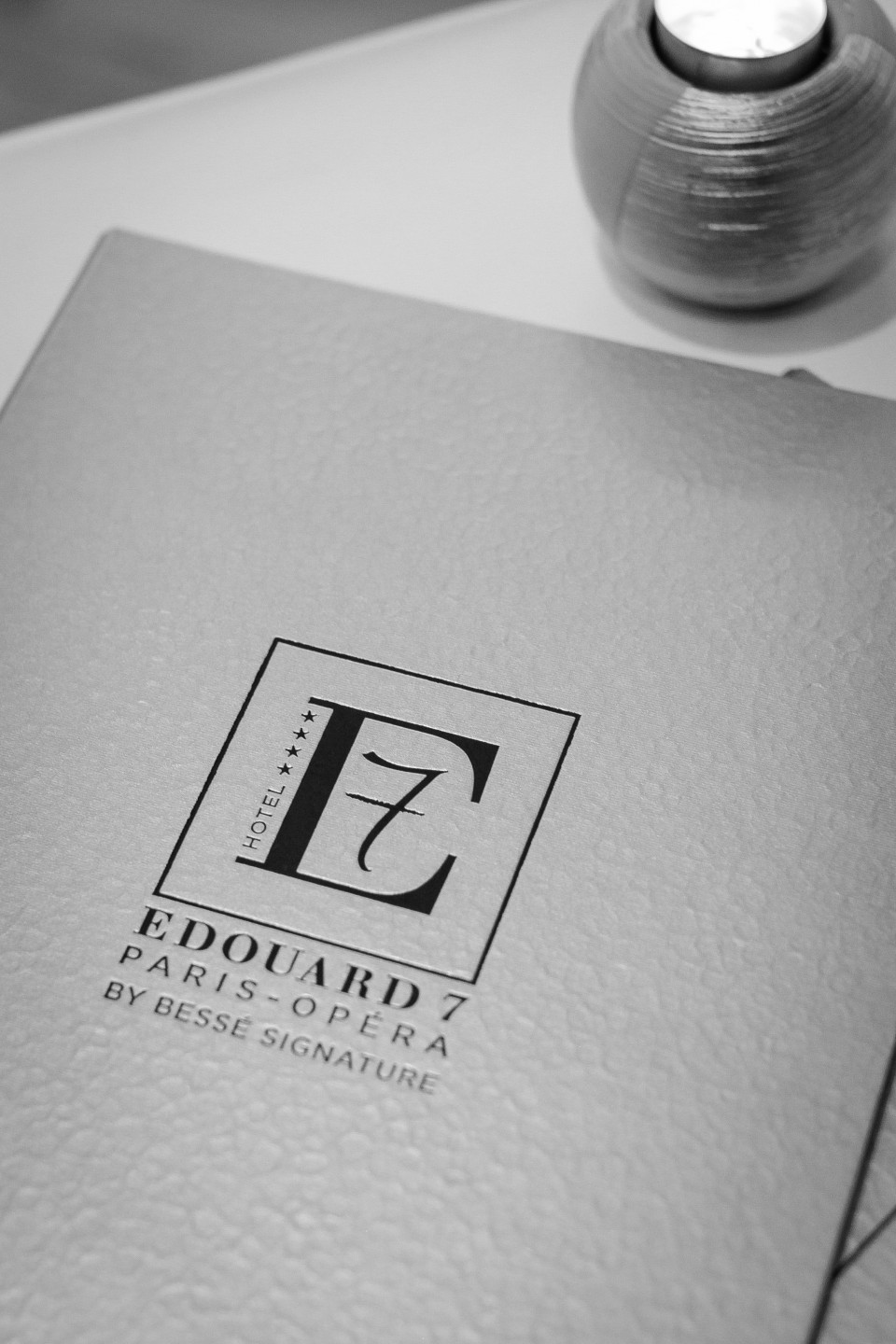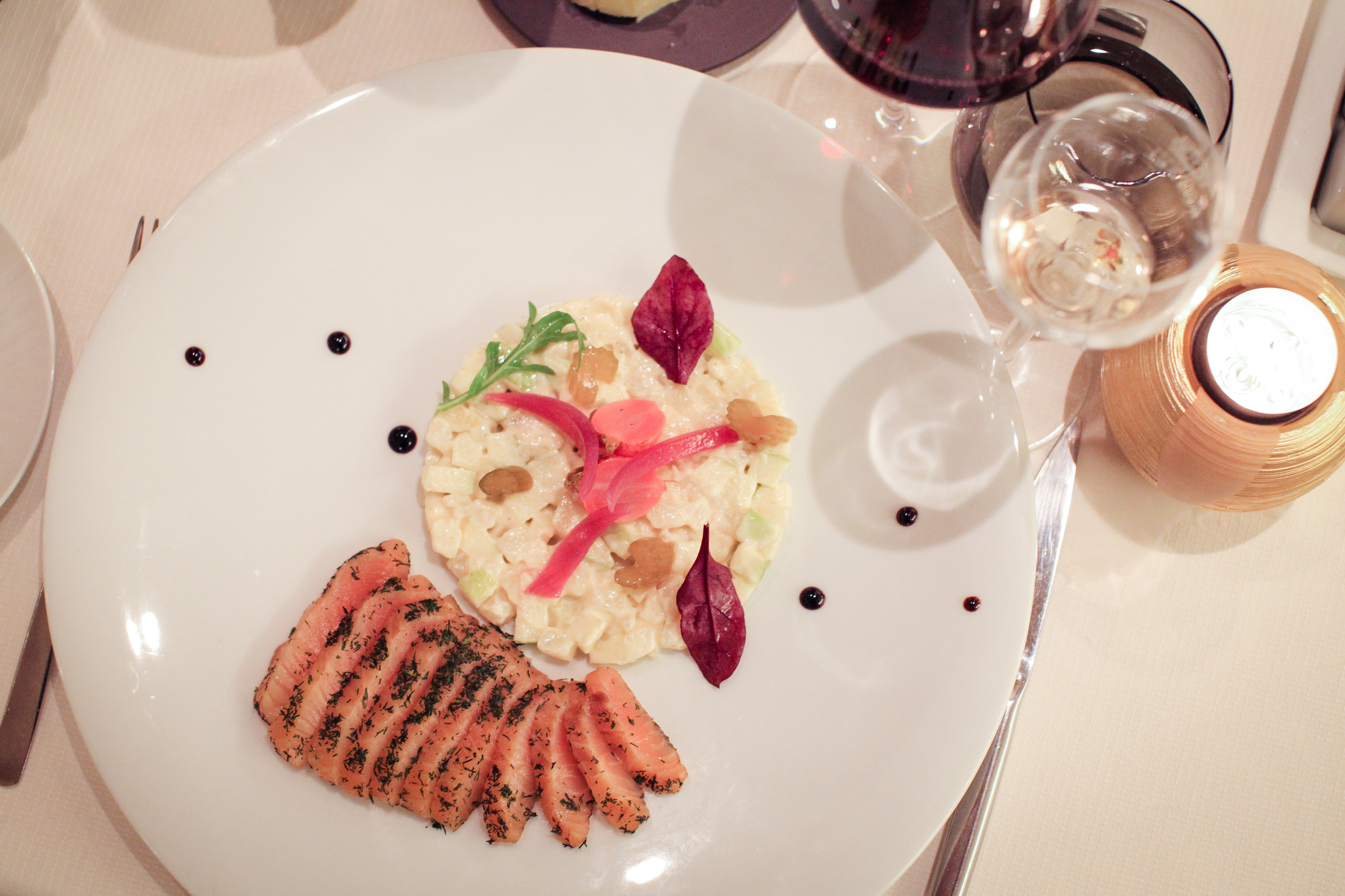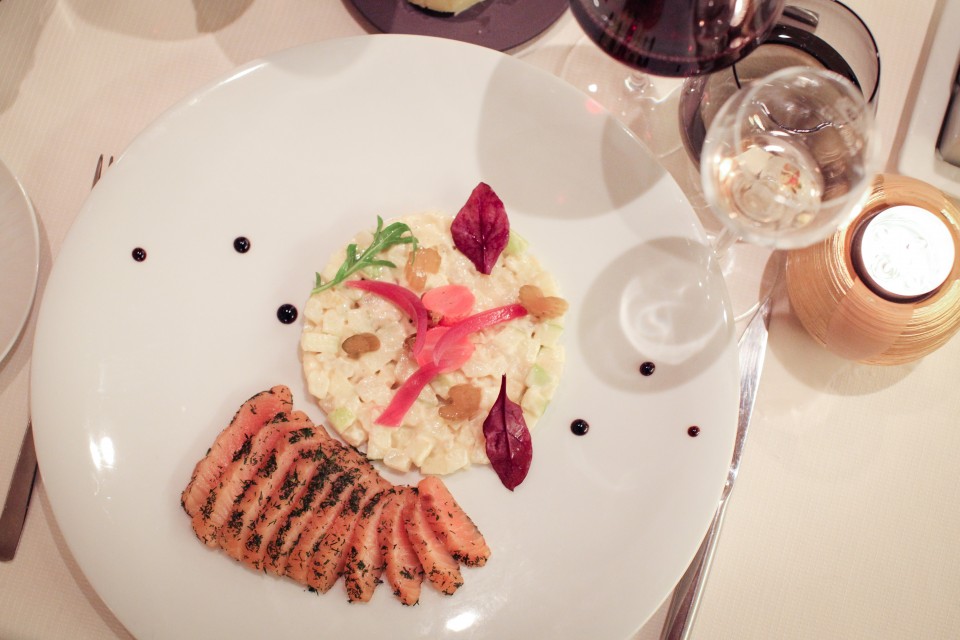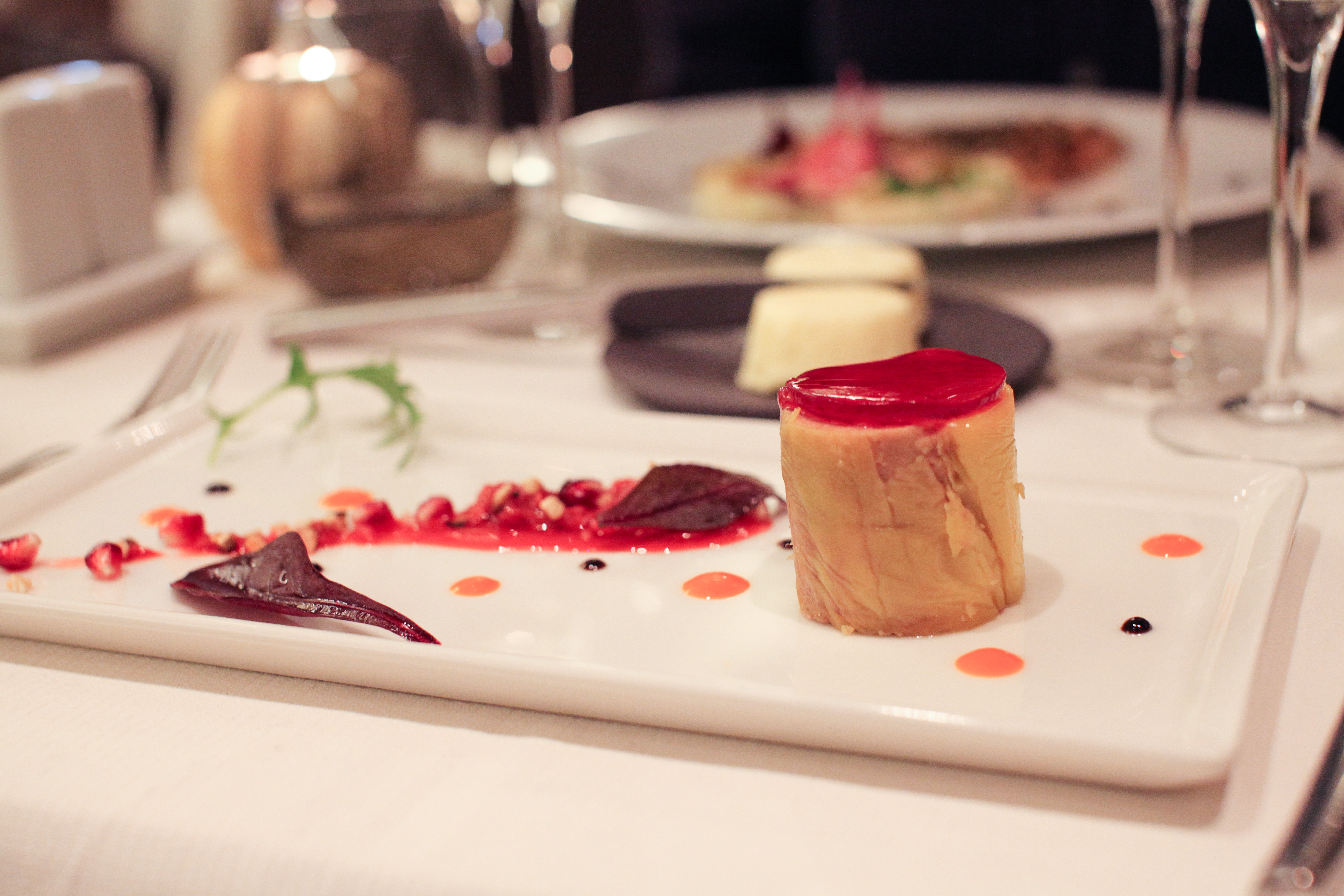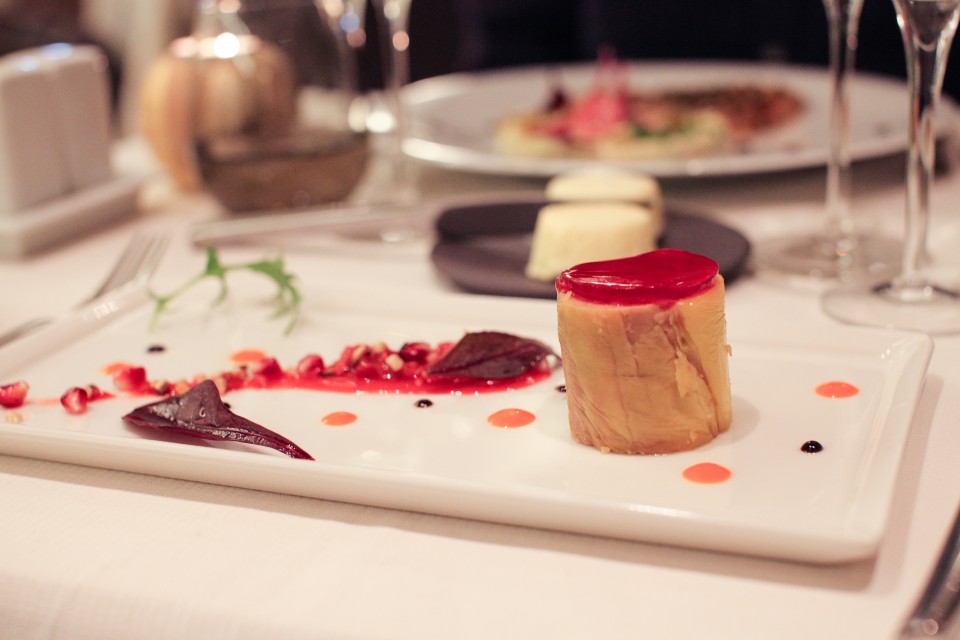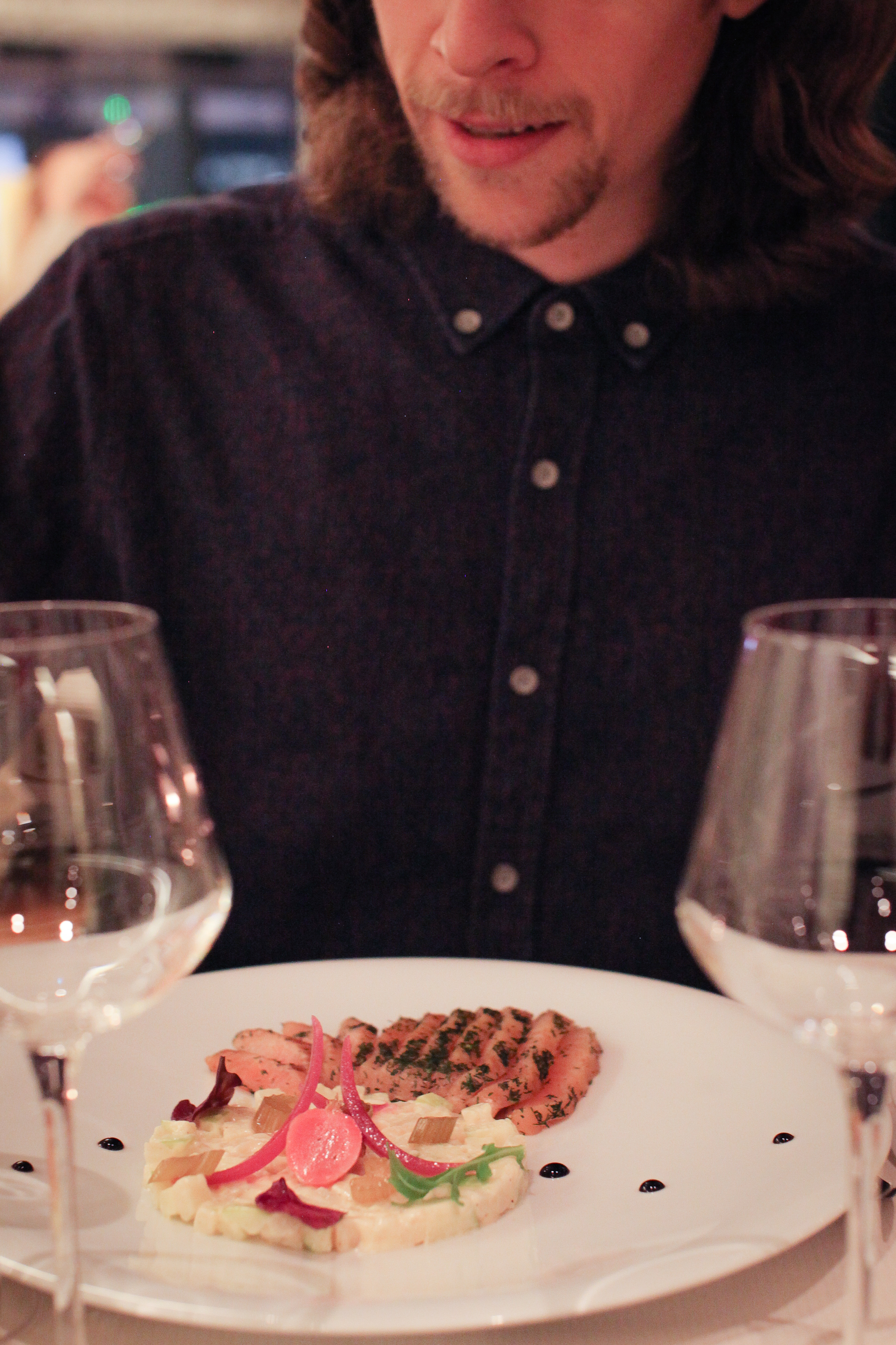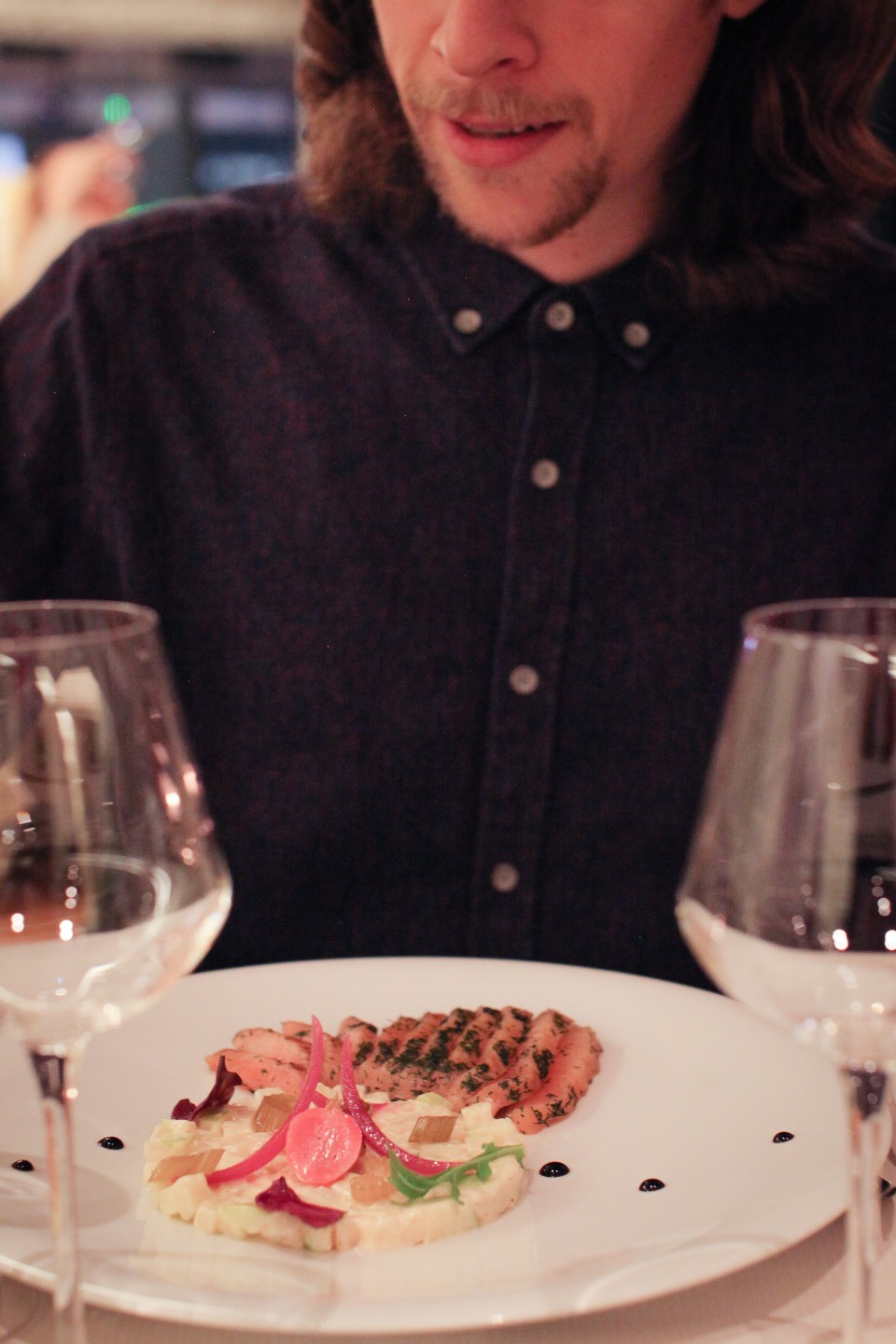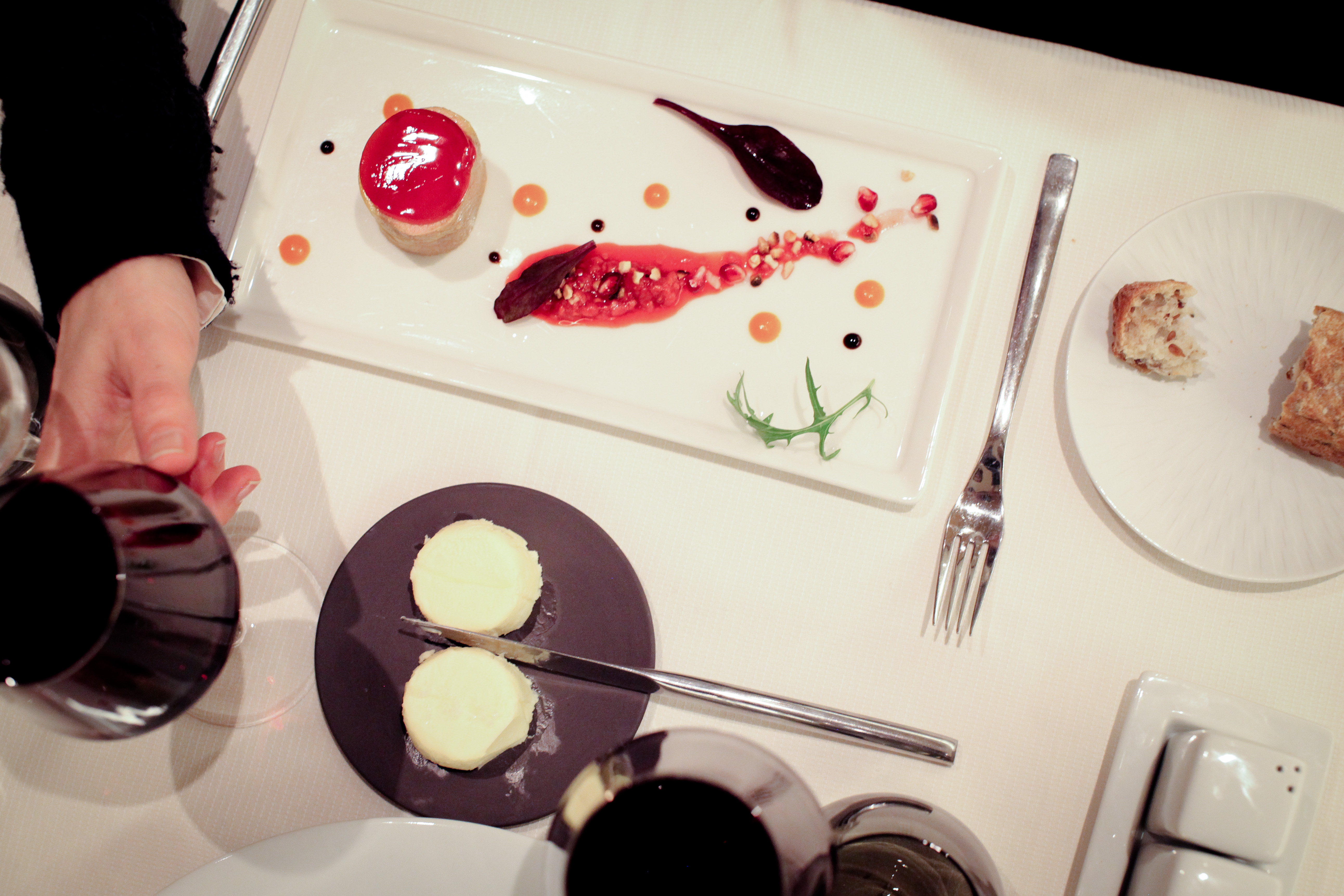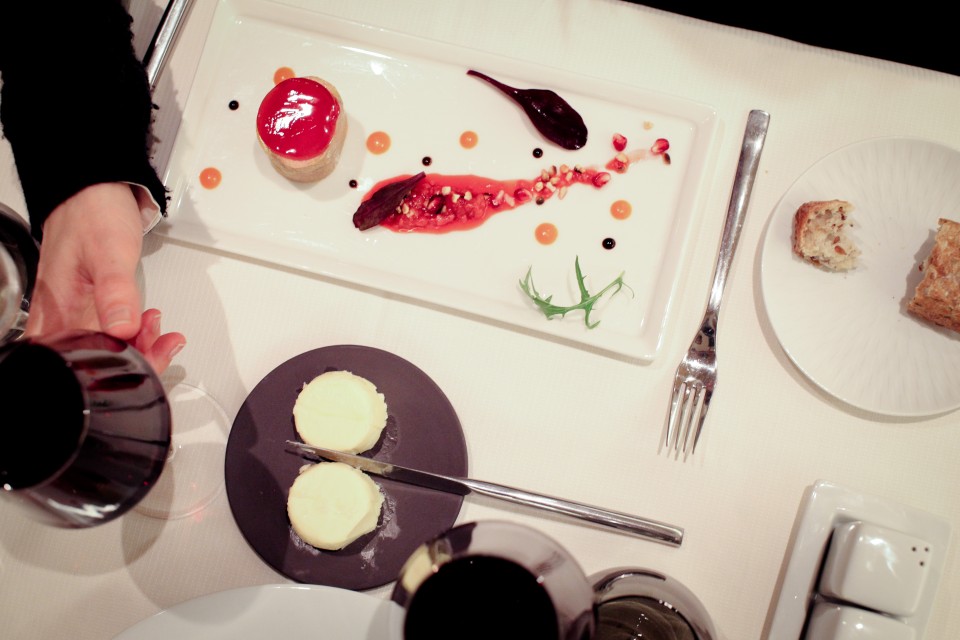 Come time for the main course I ordered "Le Râble de Lapin" (rabbit) and Natalie chose "Le Veau Biologique de Lozère" (veal). I was really surprised that my dish had a little presentation at our table for its preparation, watching the waiter cut and prepare the dish, then swilling the delicious sauce like a slalom skier around the carefully positioned pieces of tender rabbit on the plate. Natalie's dish of veal was very tasty too (she still dreams of the polenta purée it was laid upon) and my rabbit tasted as good as it looked.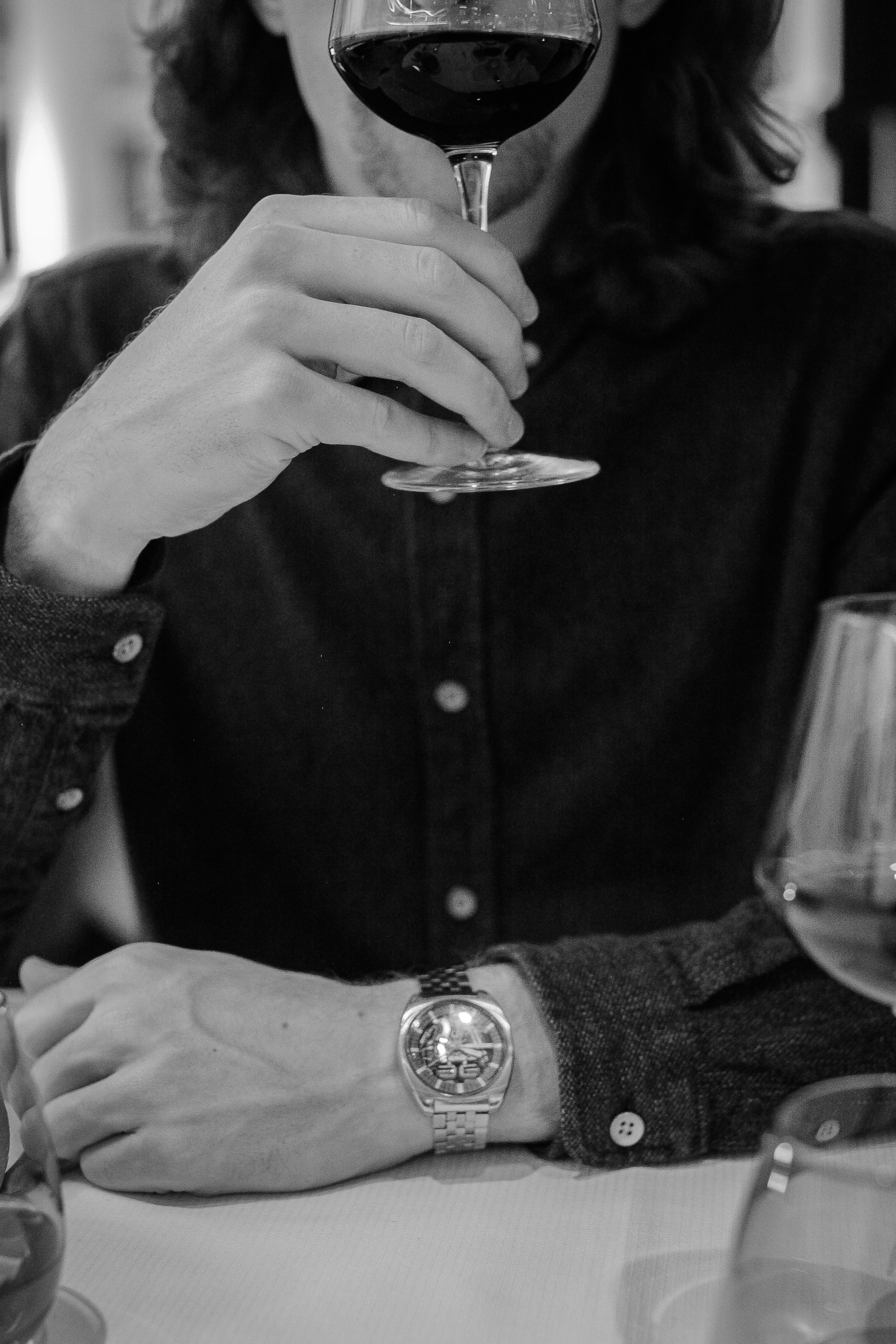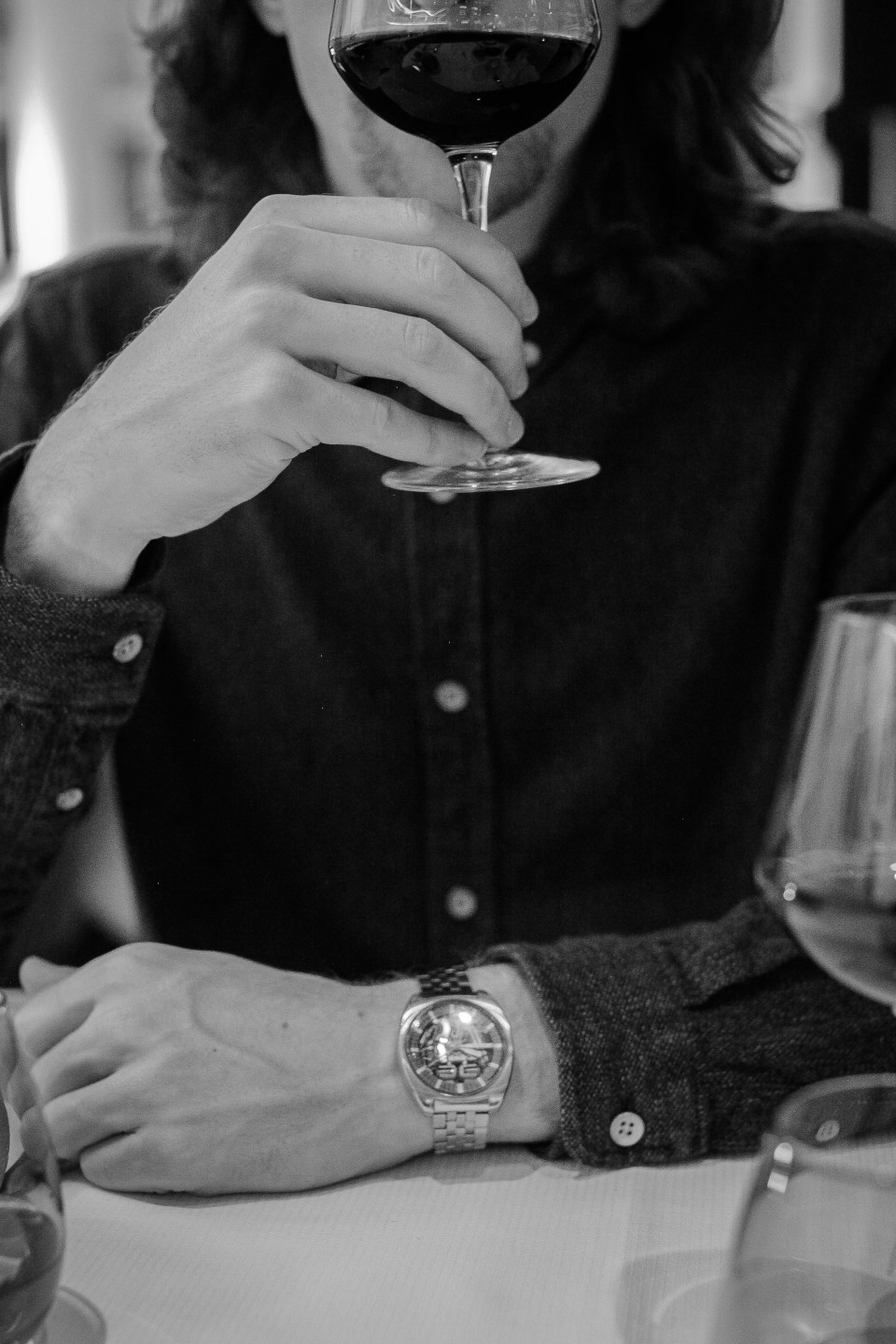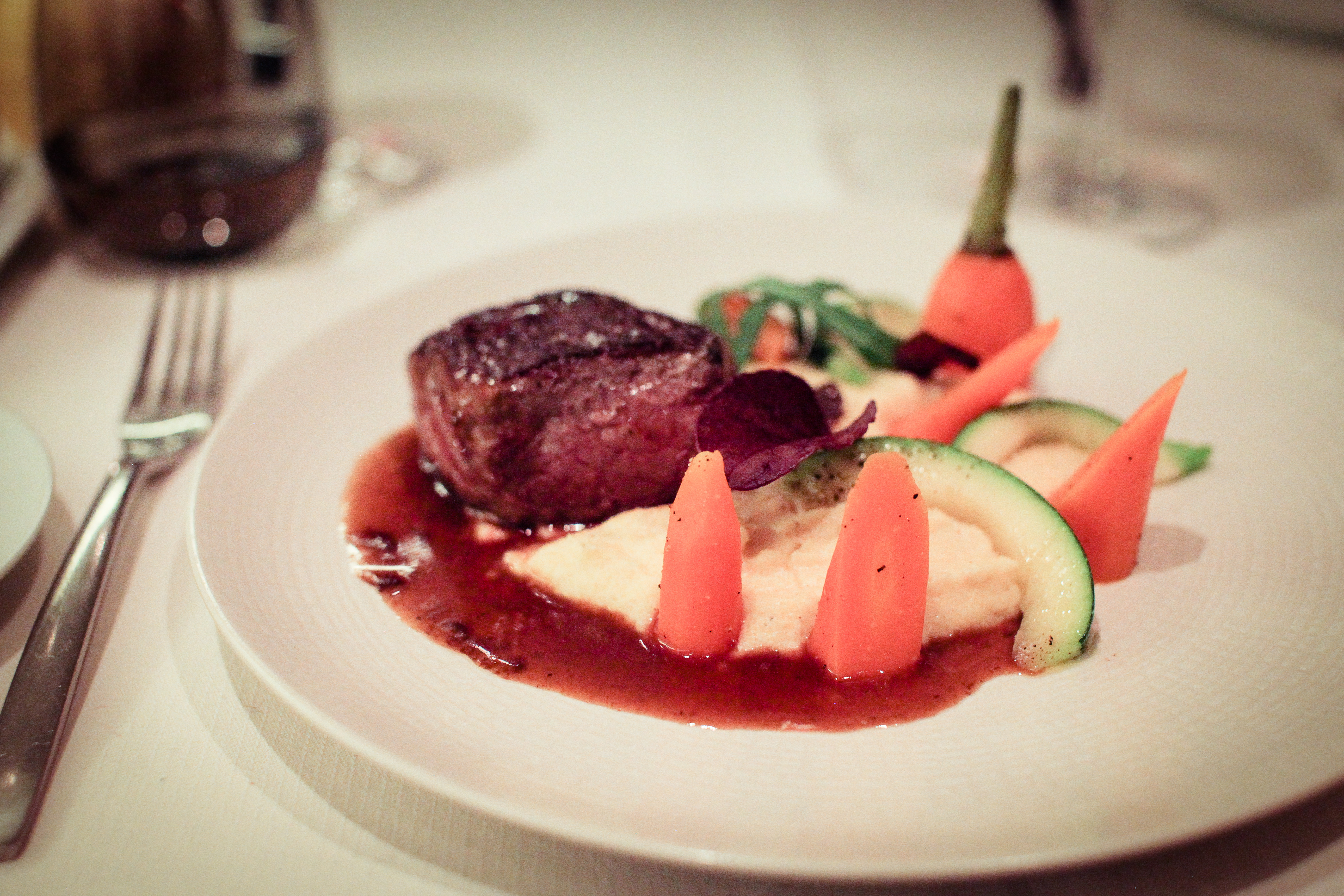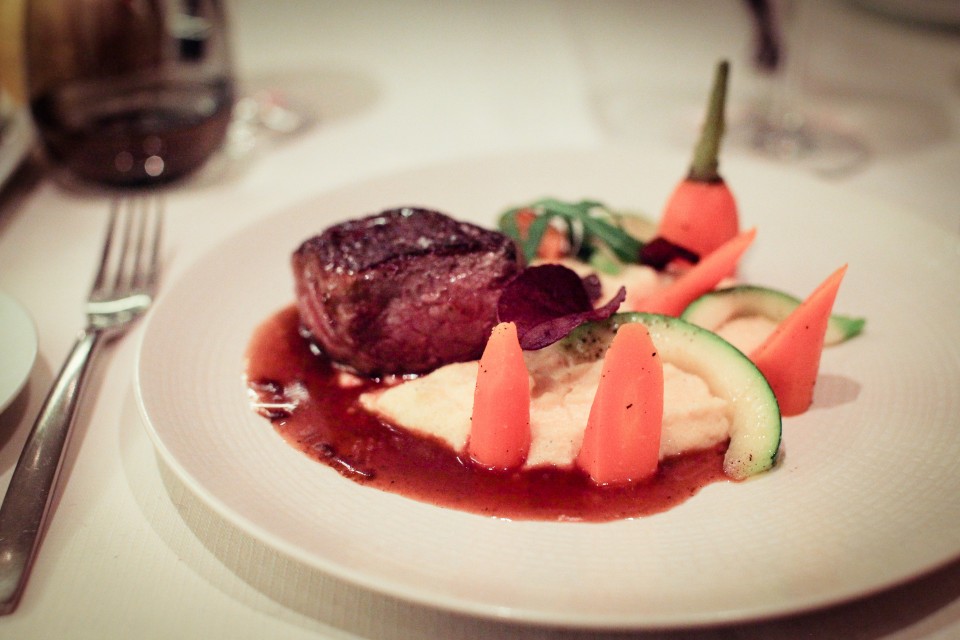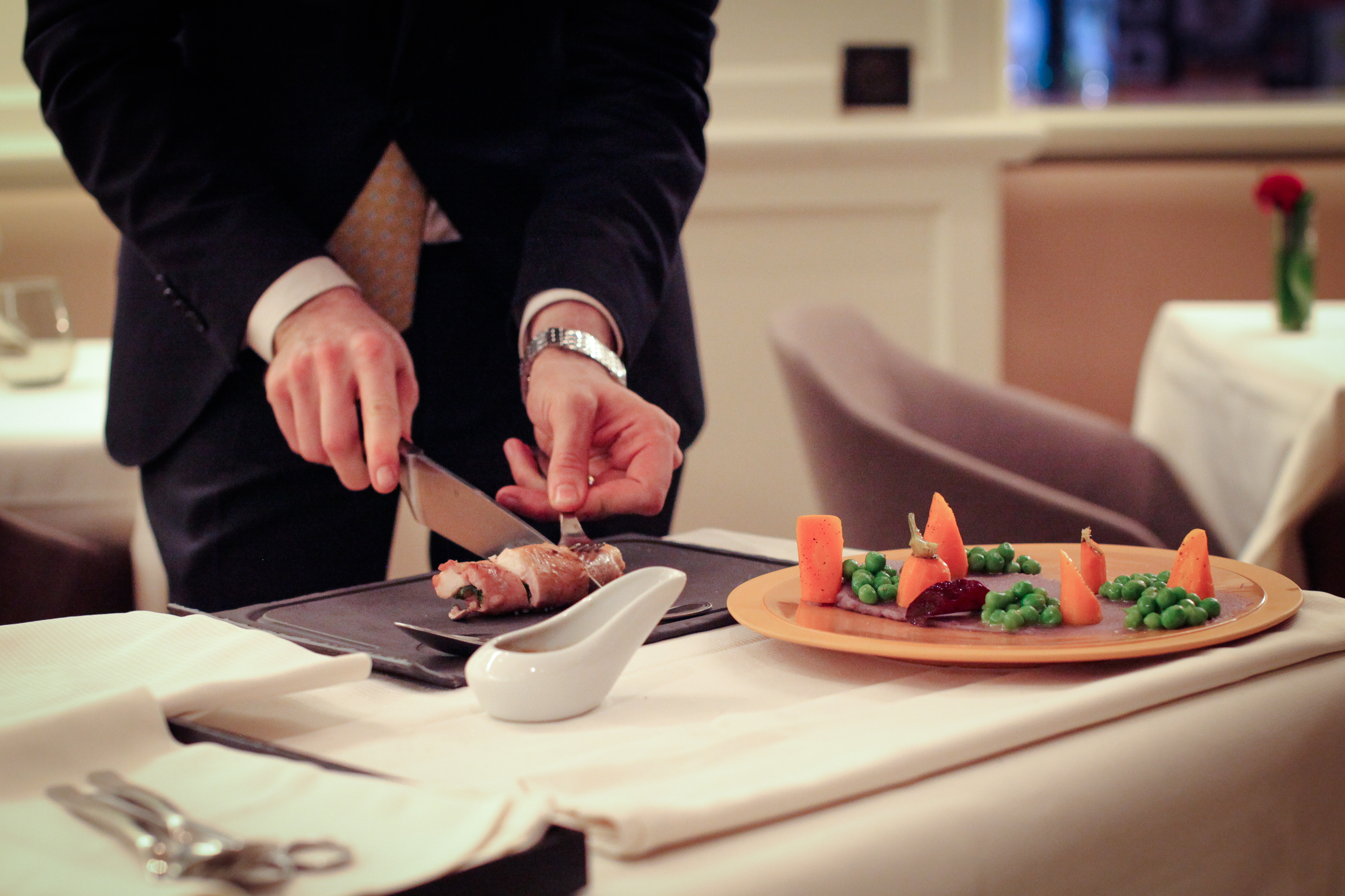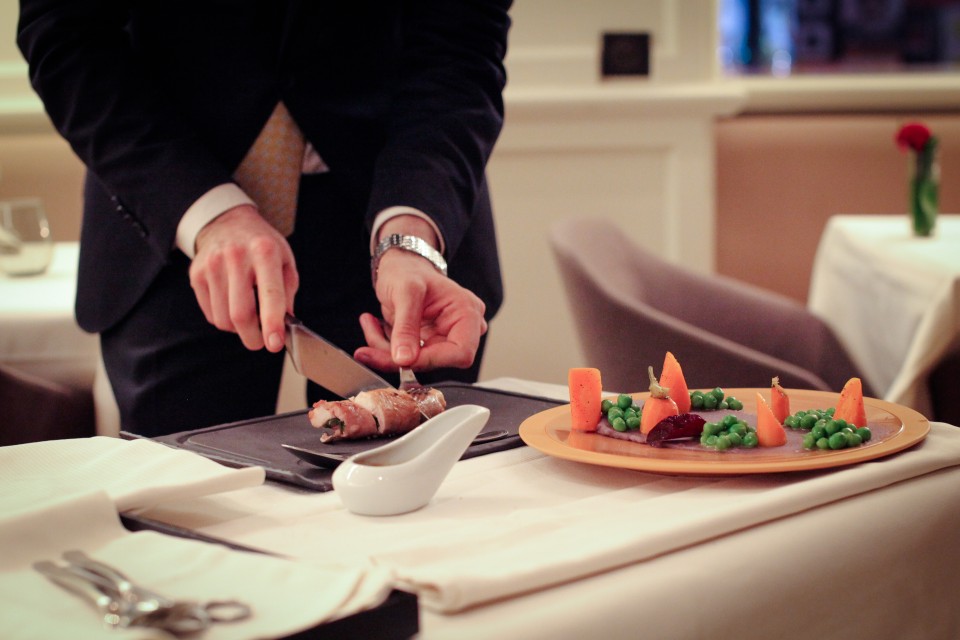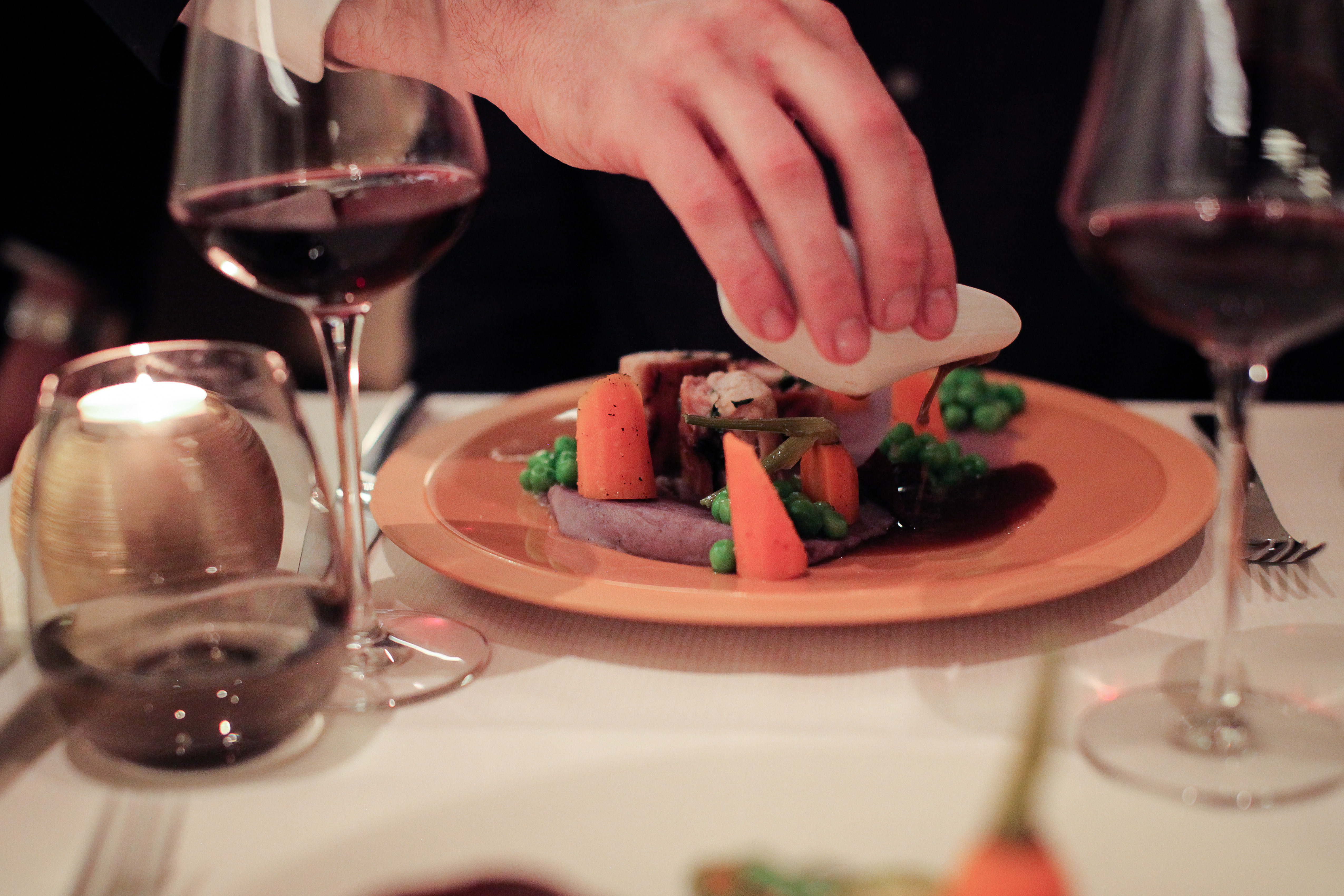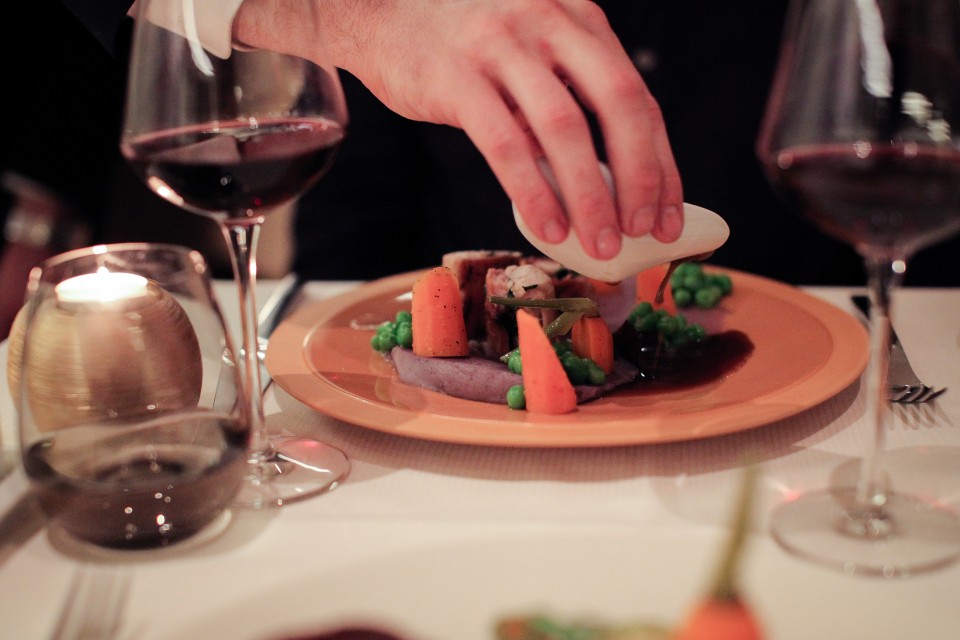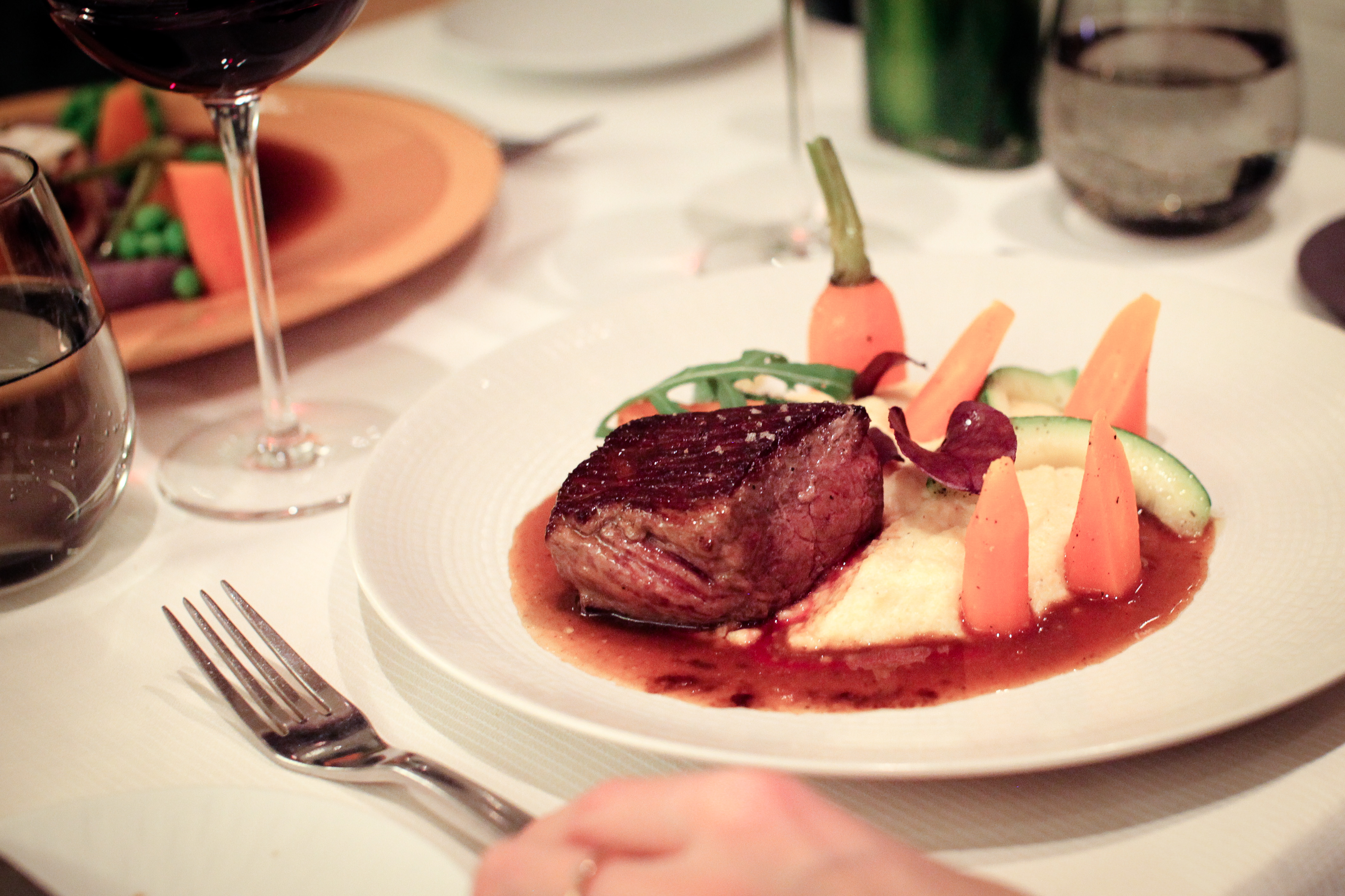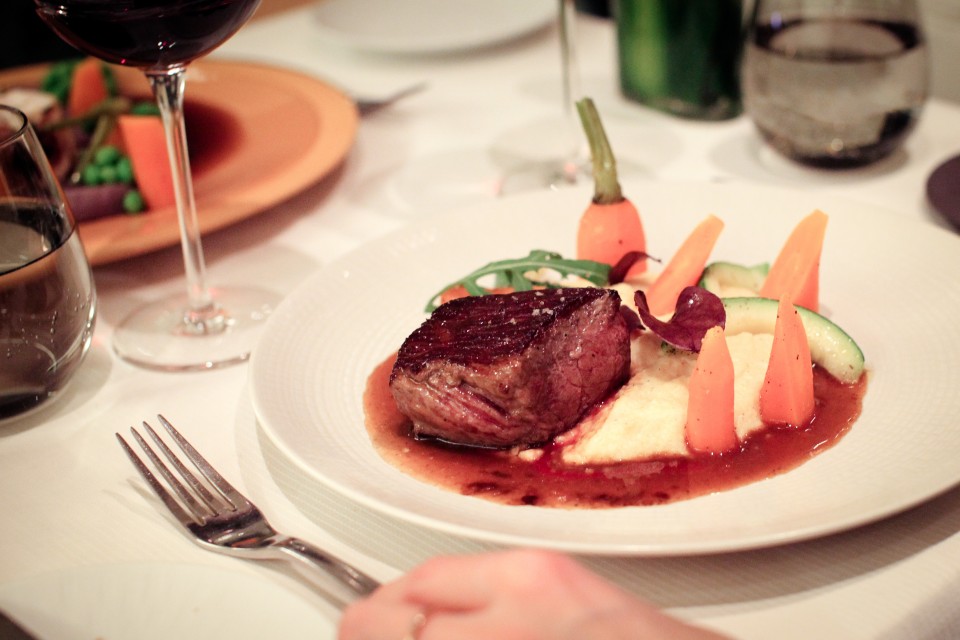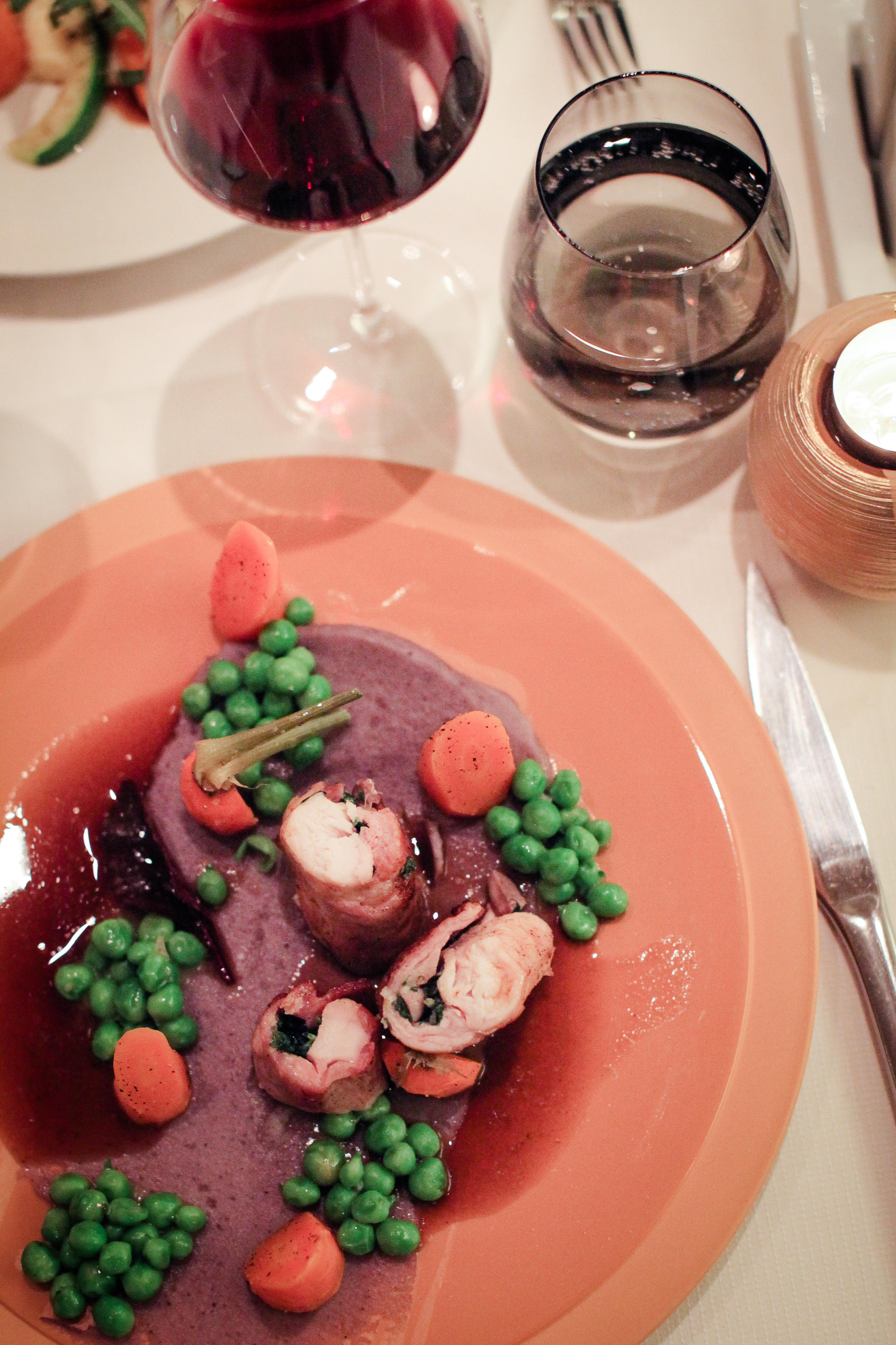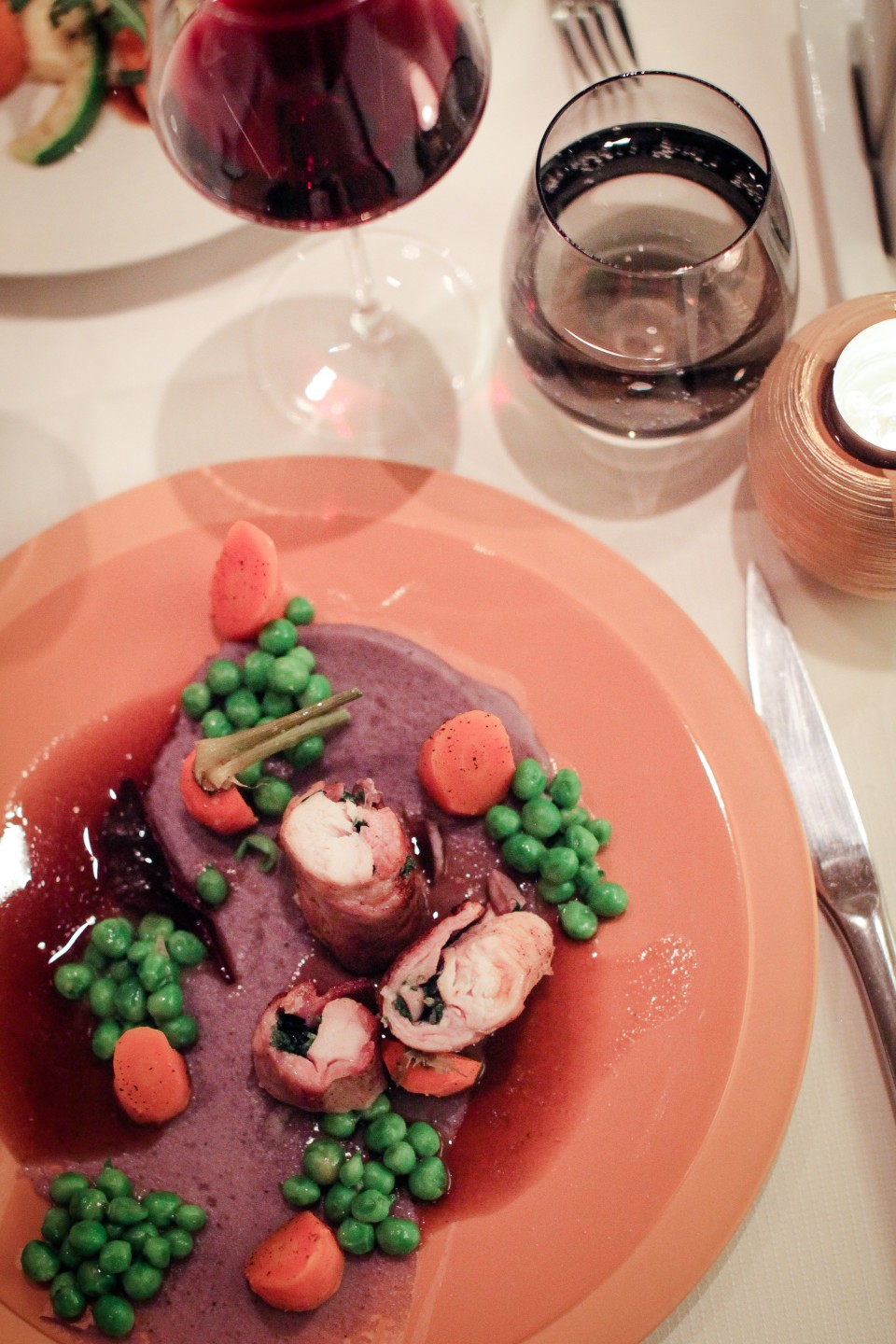 For dessert, I blew out the candle on a "La Tartelette Alunga-Passion" we shared, which was a crispy biscuit based tart with Alunga chocolate mousse and creamy passionfruit. A great end to a lovely night with my gal.