If you happen to be in Amsterdam (Rotterdam or The Hague) over the holidays then you still have time to see a project Riachi Studio was recently commissioned to work on for the De Bijenkorf department store Christmas windows. Why not drop in and check out the beautifully curated Christmas selection of luxury brands at the De Bijenkorf department store and while you are there, experience the magic show in the De Bijenkorf Christmas windows that I was lucky to be involved in the making of.
The brief came from Random Studio, Amsterdam …
Random's interpretation of "bringing magic to the window" centres around a series of three magic tricks conducted by a bodiless, two-faced magician, whose gloved hands hover in mid-air. These kinetically animated appendages bring to life the surrounding pieces: a gift box that hides and reveals precious presents, a magically spinning whirlwind string and a billowing over-sized silk scarf, suspended in mid-air in a poetic dance.
Riachi Studio was commissioned to create and embroider 6 masks and 6 gloves adorned with Swarovski Crystals to cover Random's 3D-printed masks and gloves. Our interpretation of the brief looks a little something like this (however, it is best seen in person).
You can read more about the incredible collaboration between Riachi Studio and Random Studio here.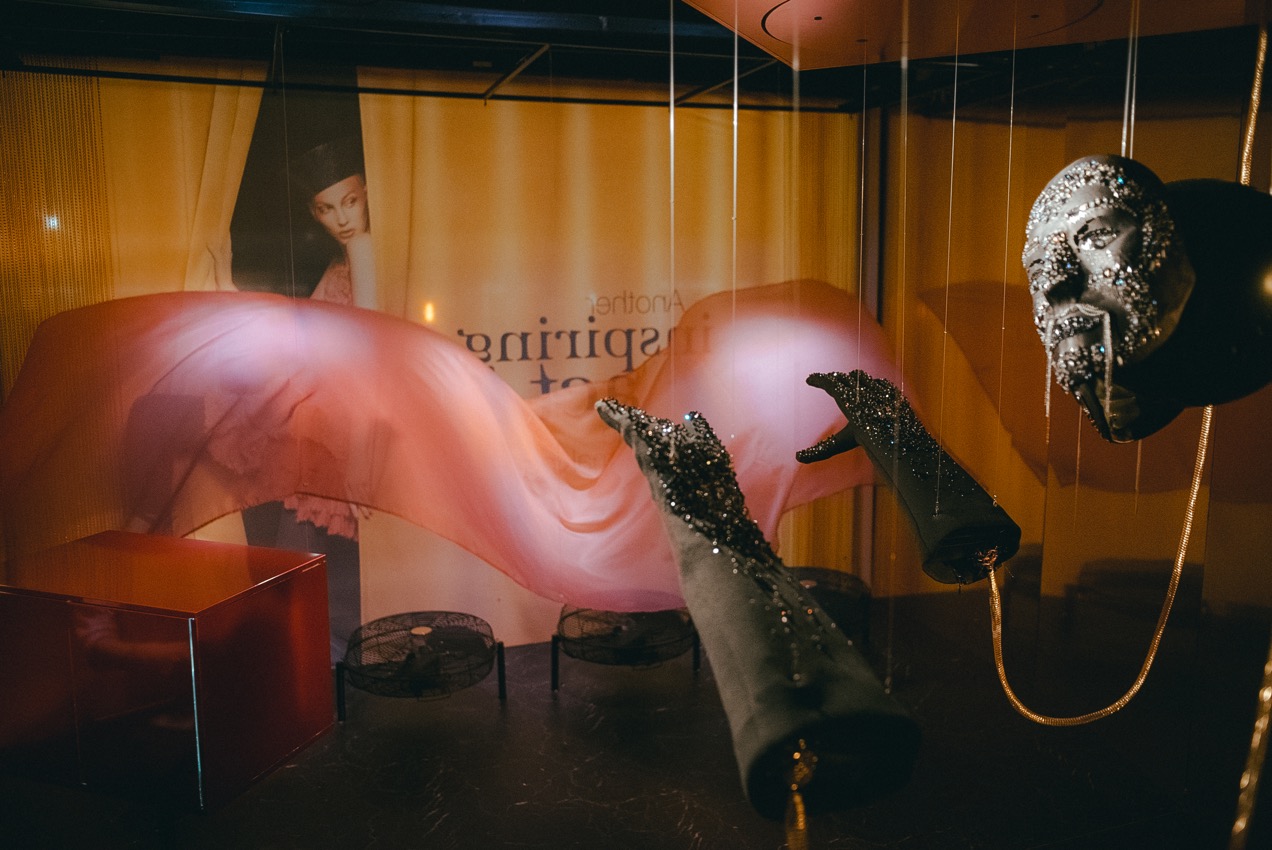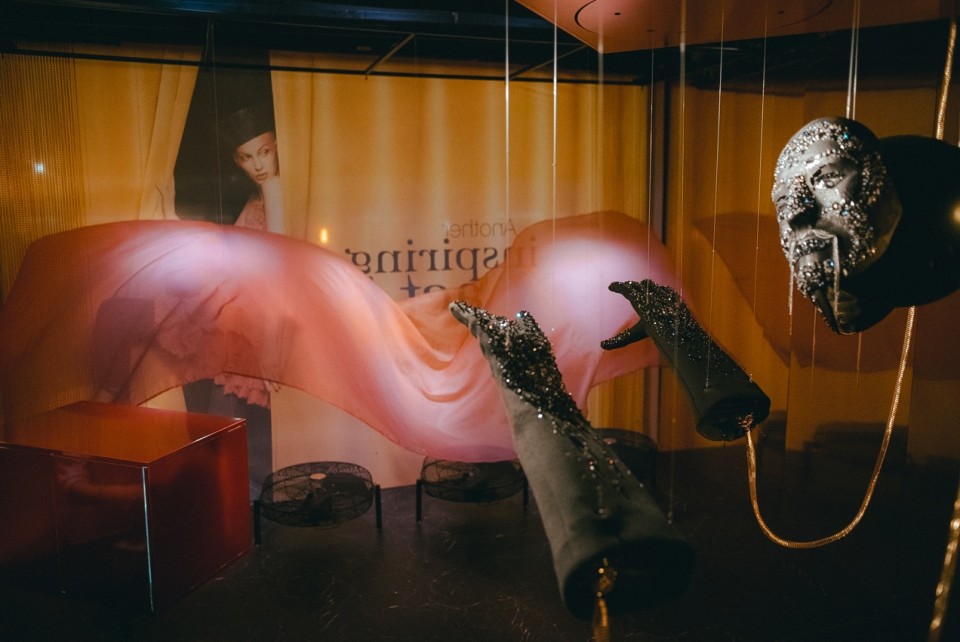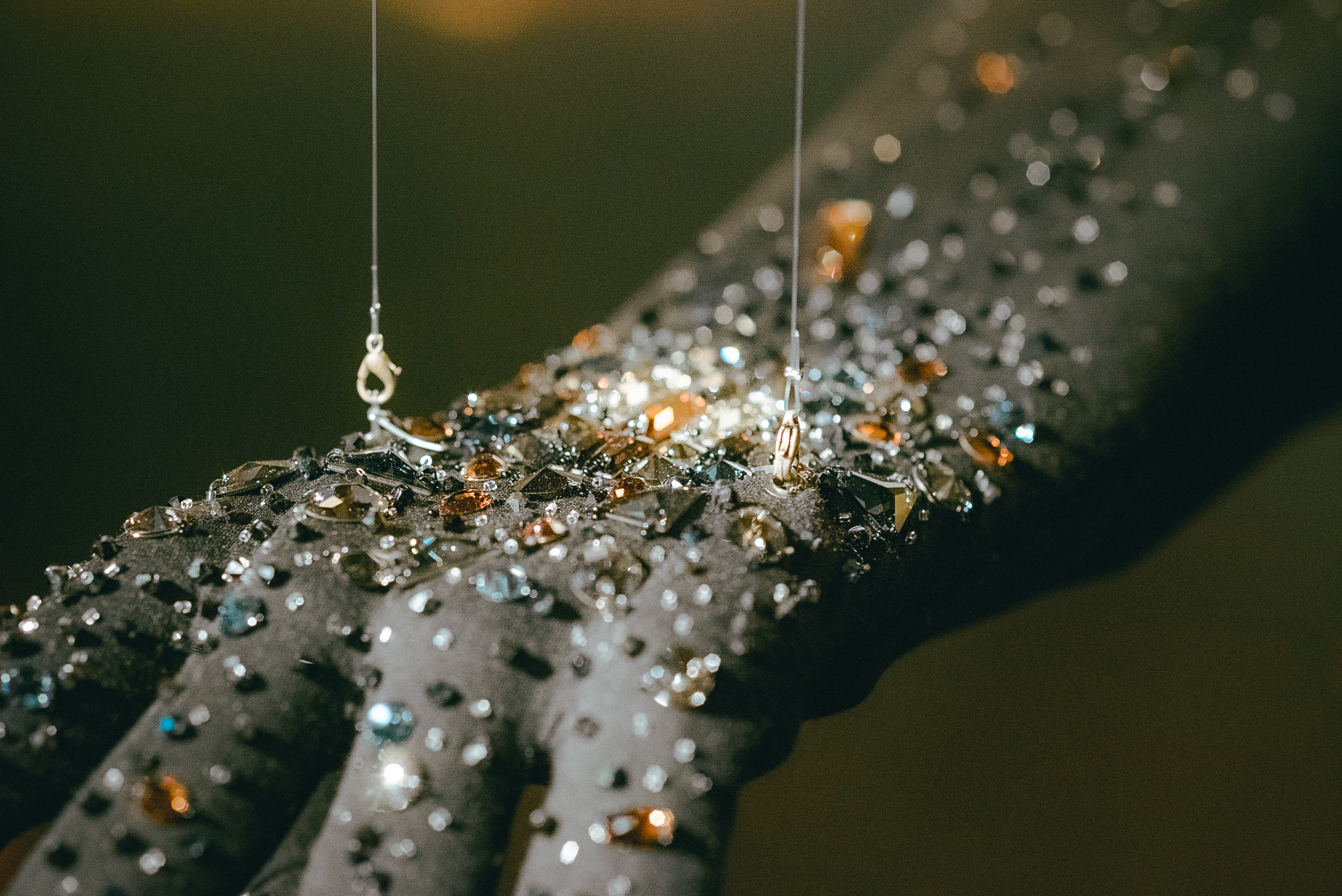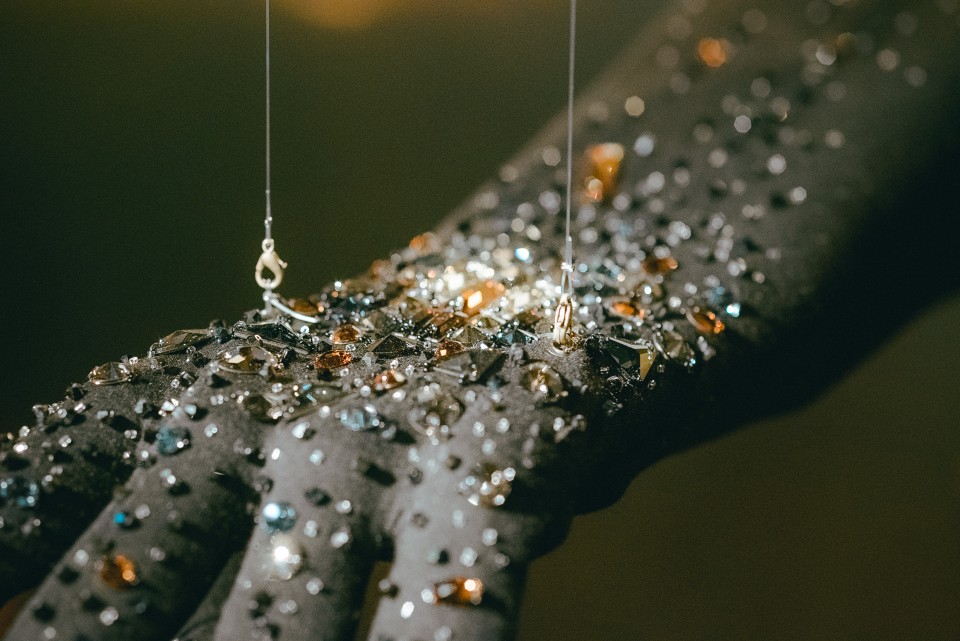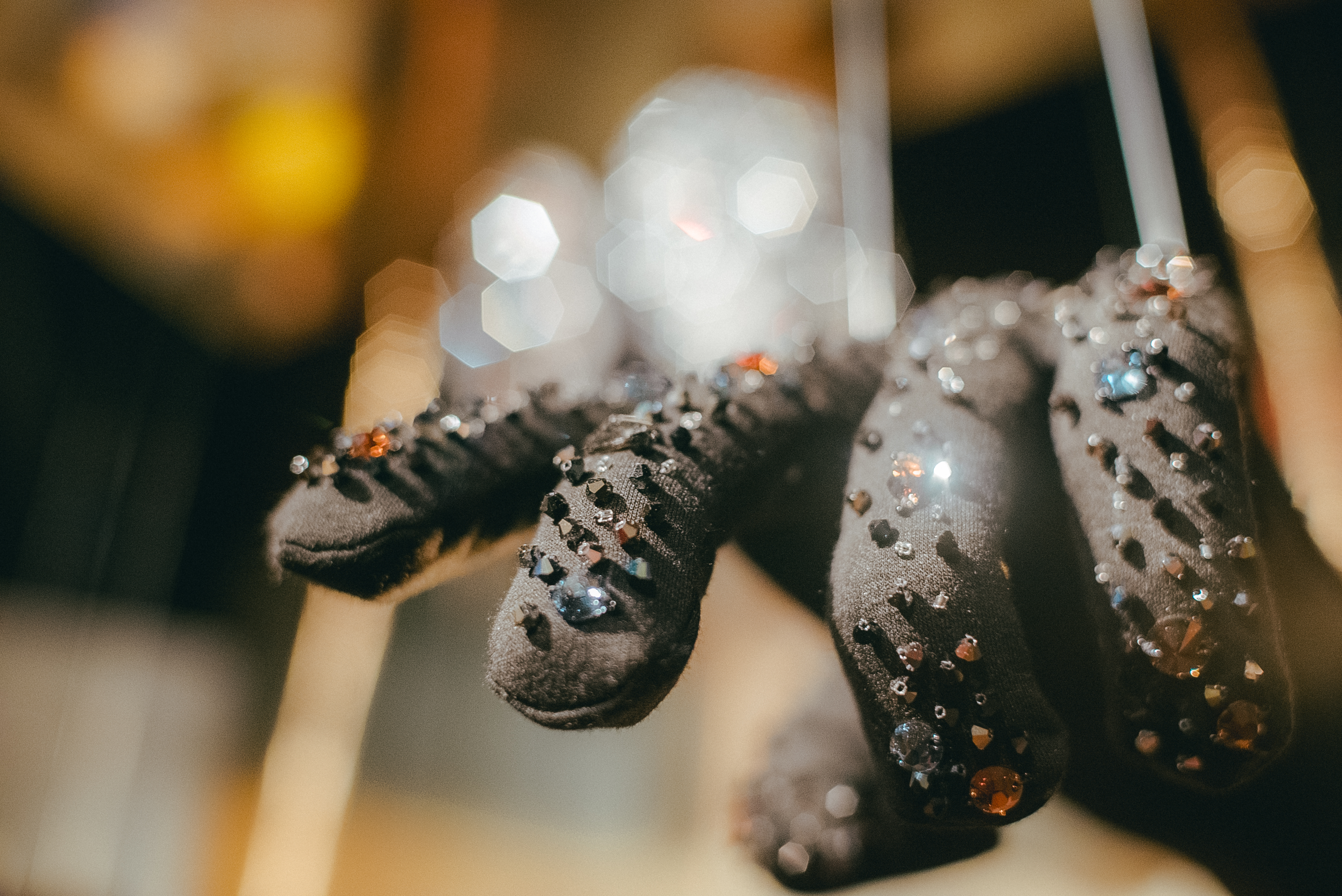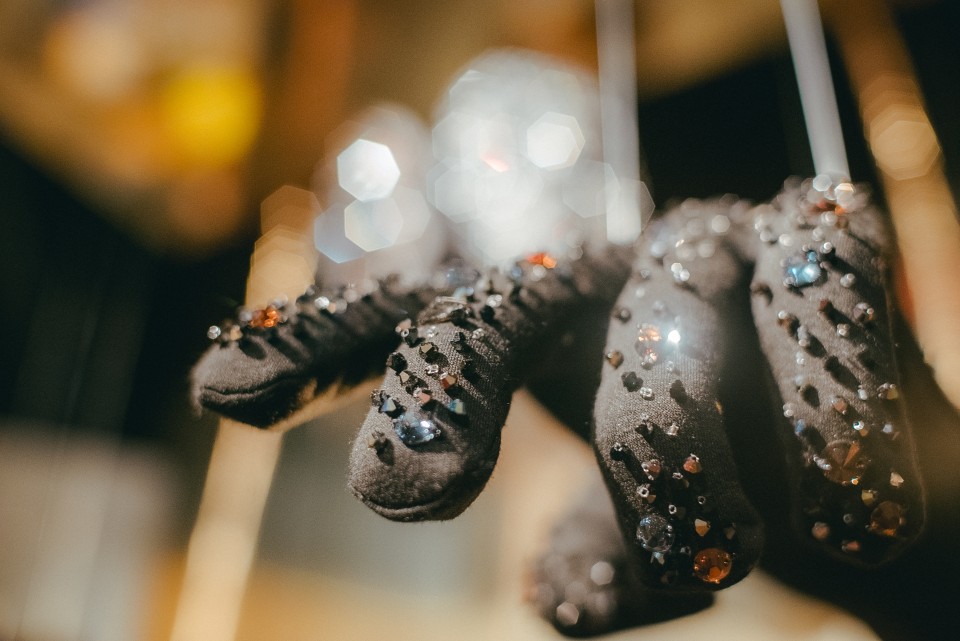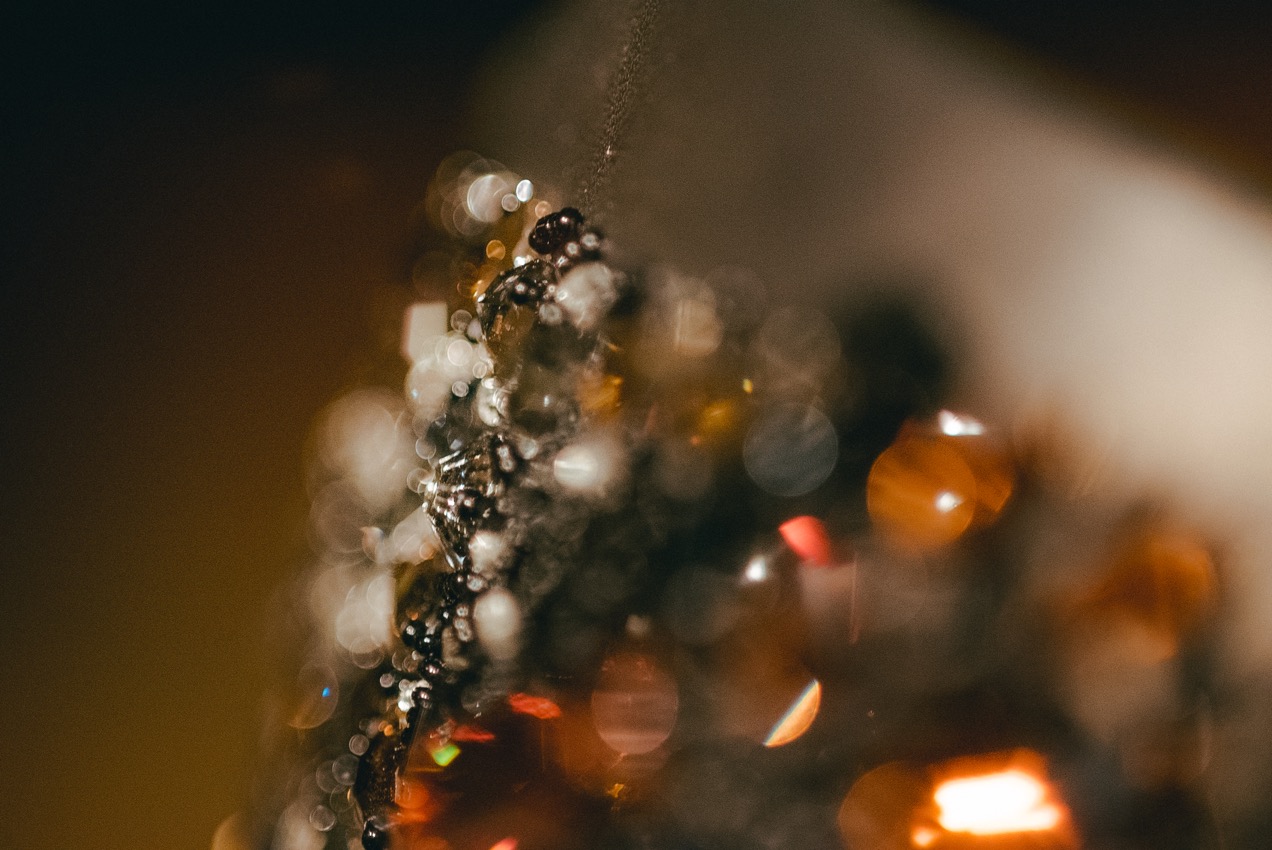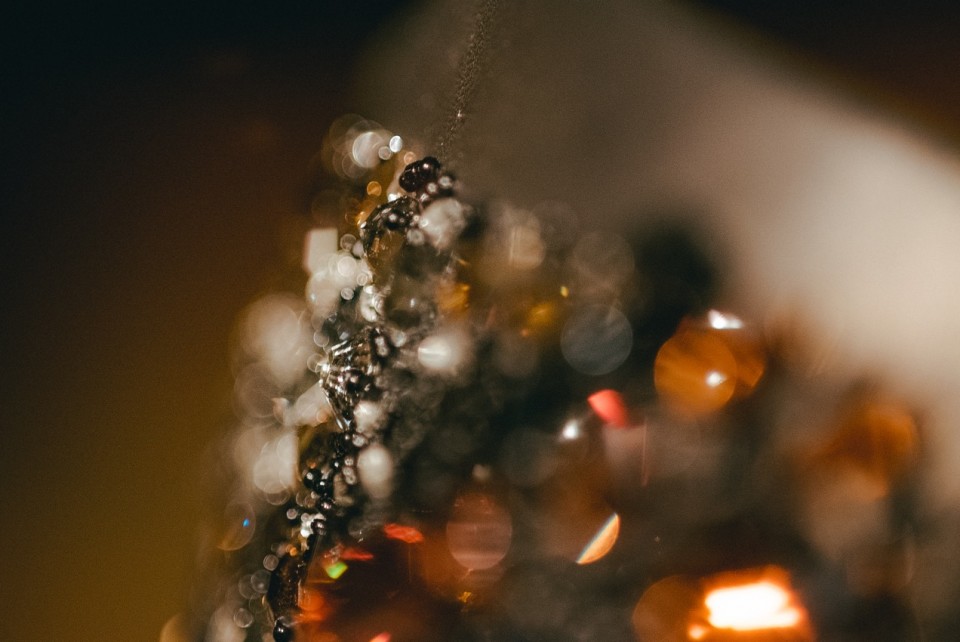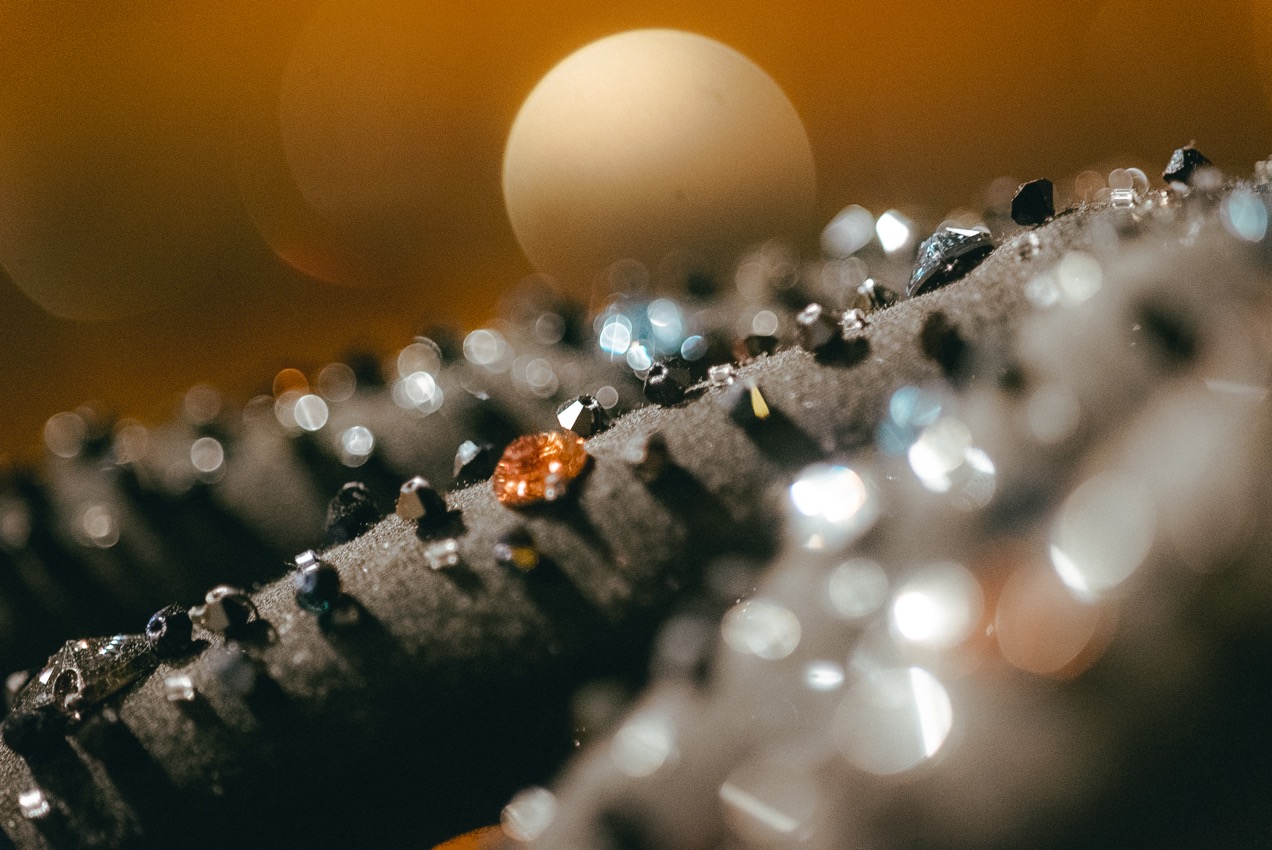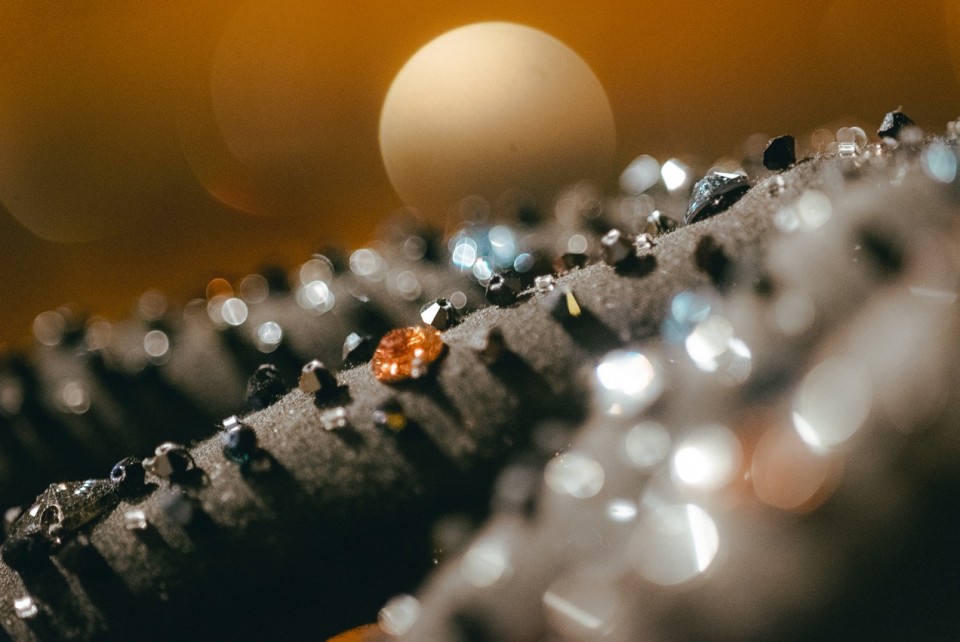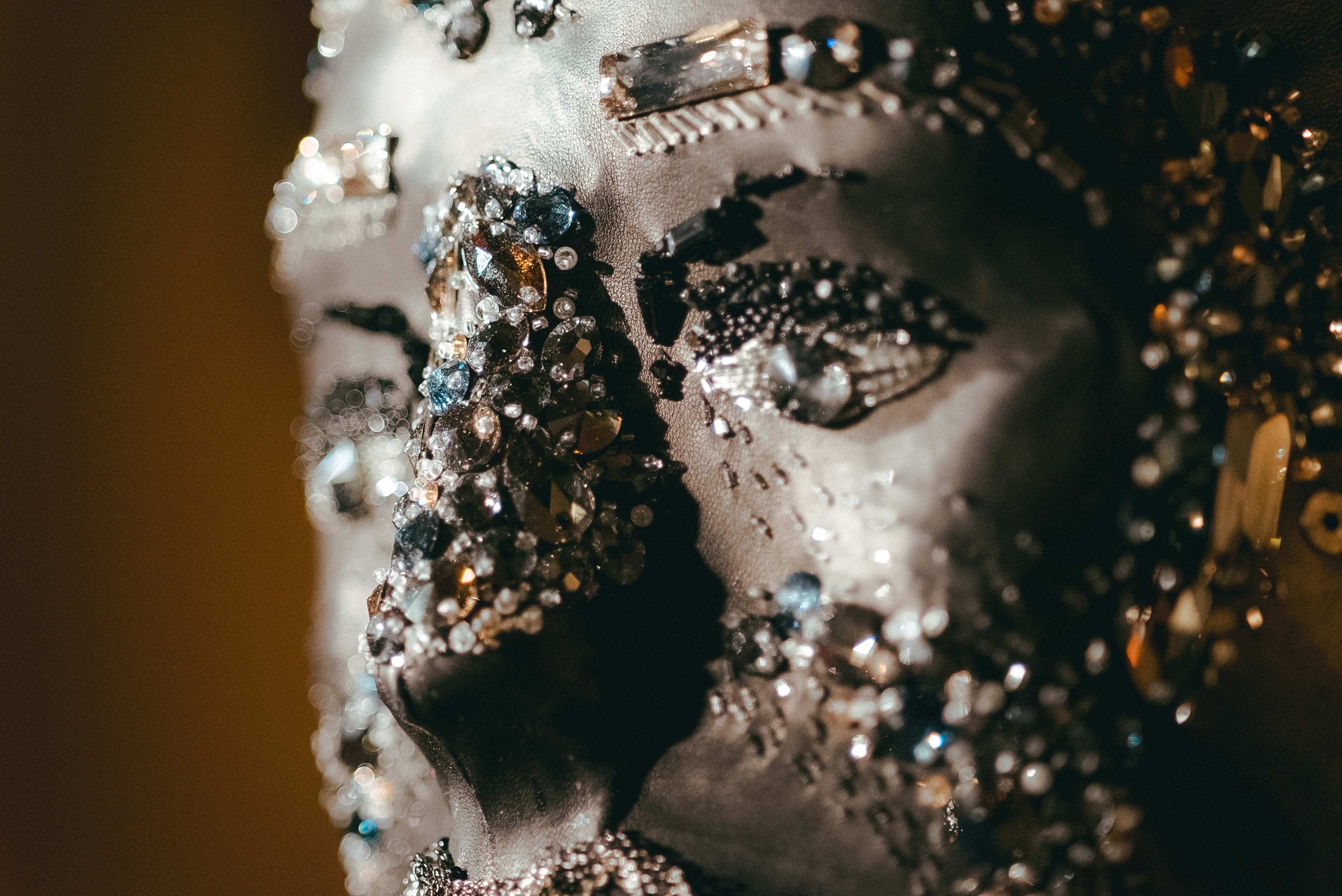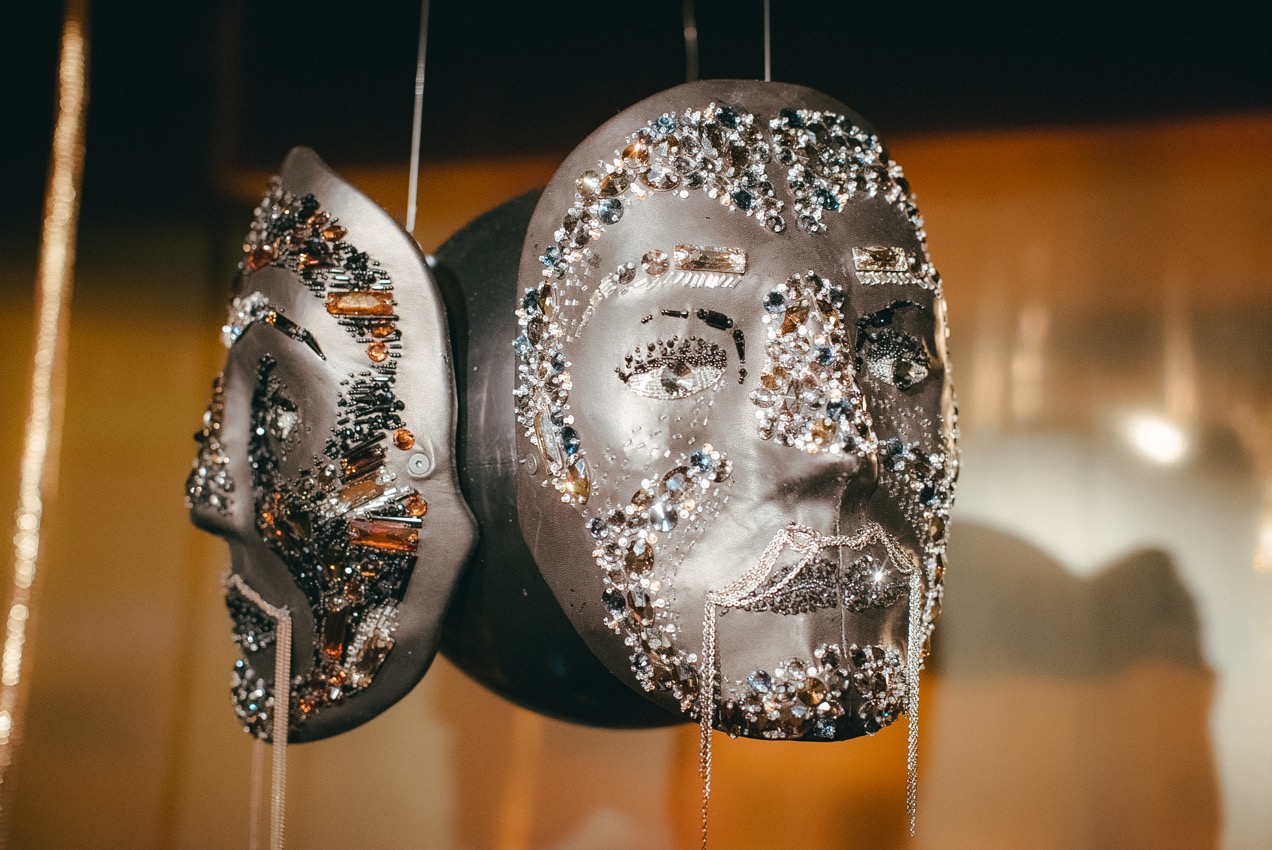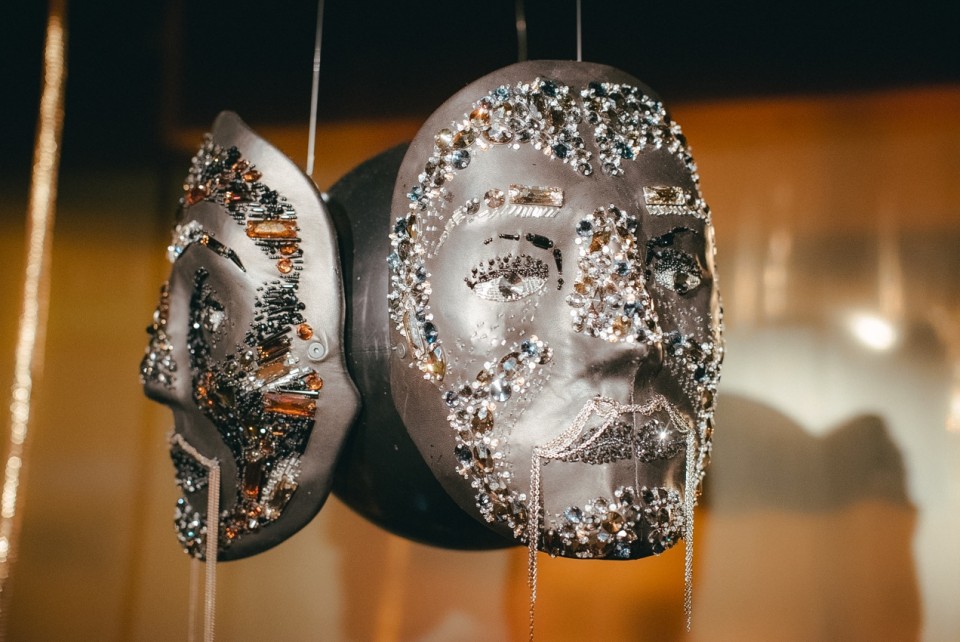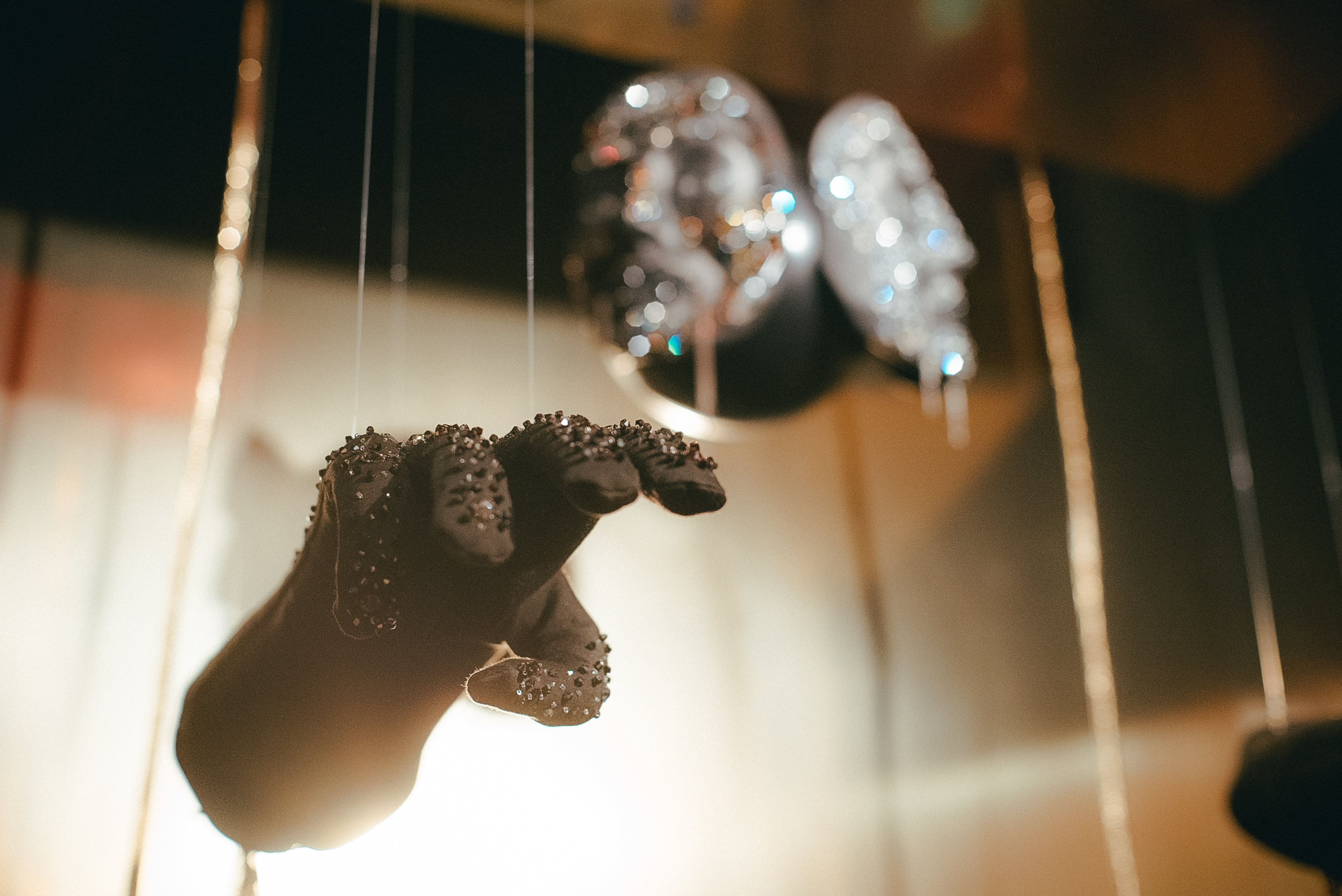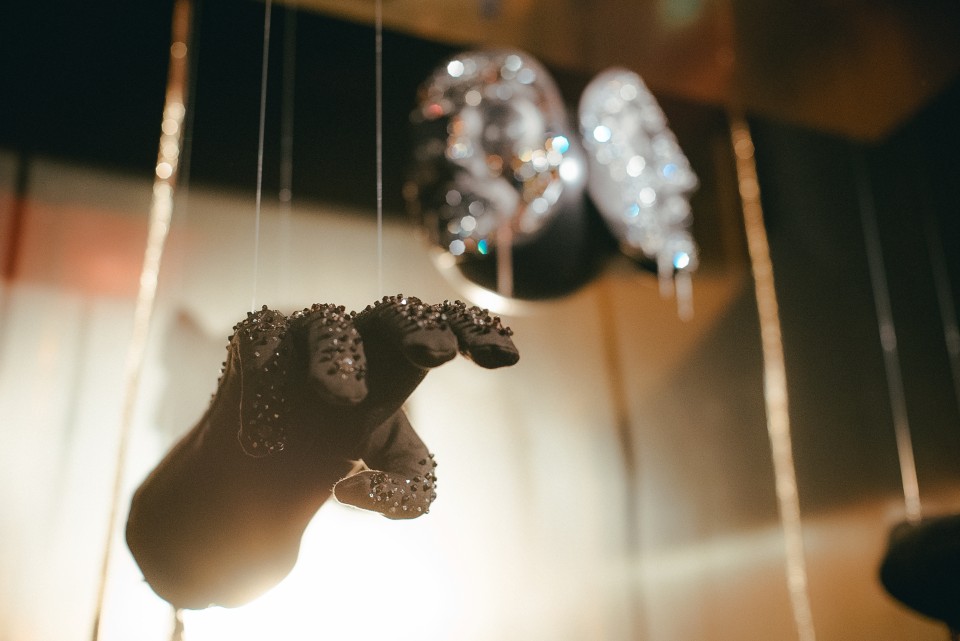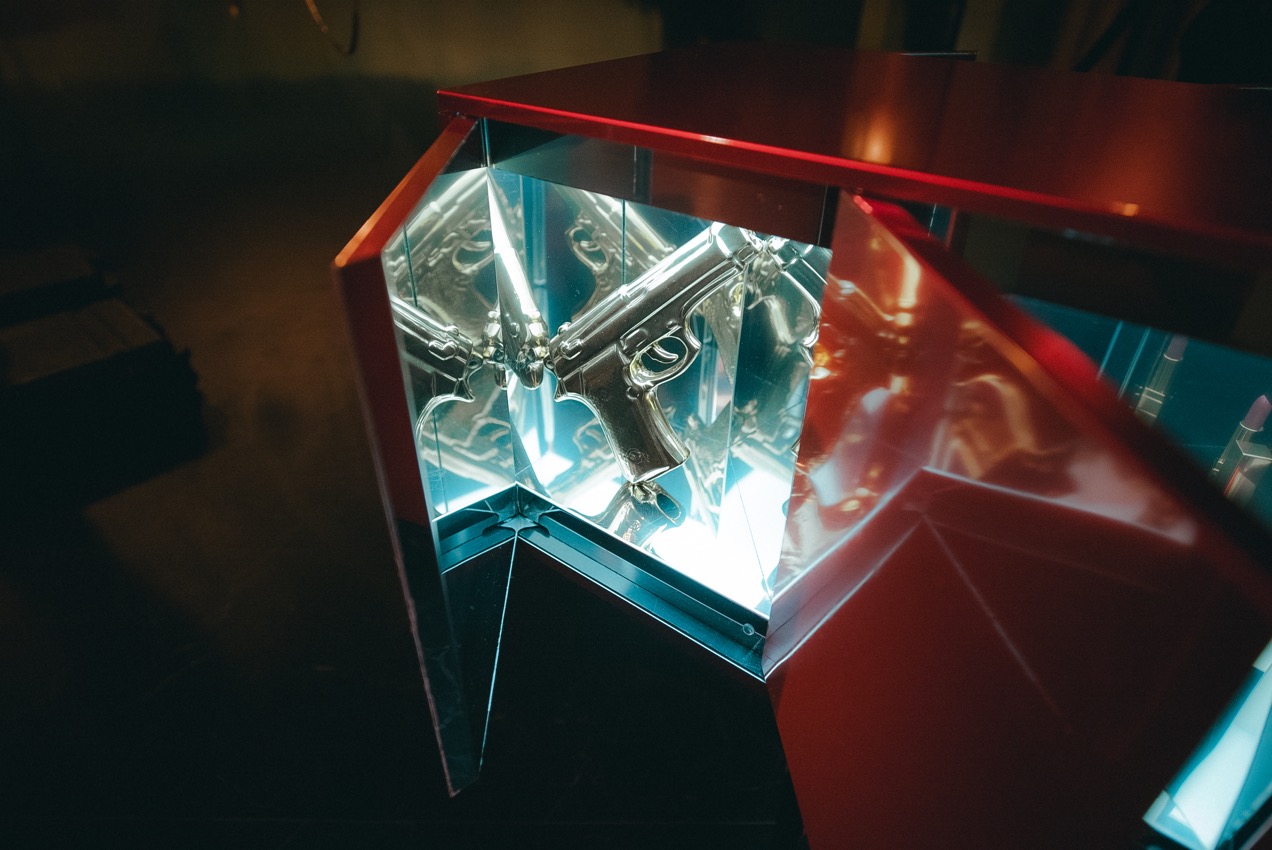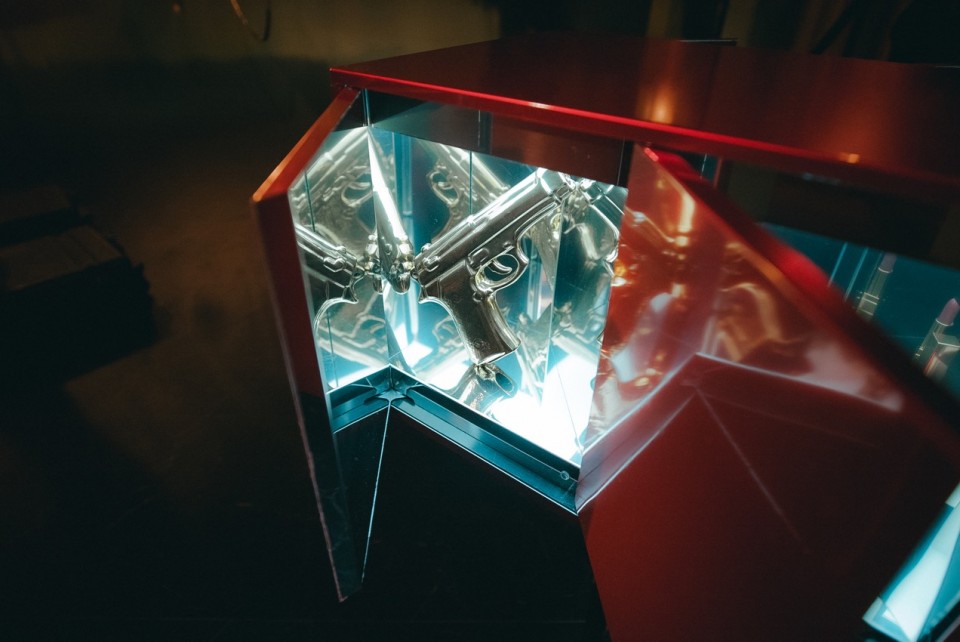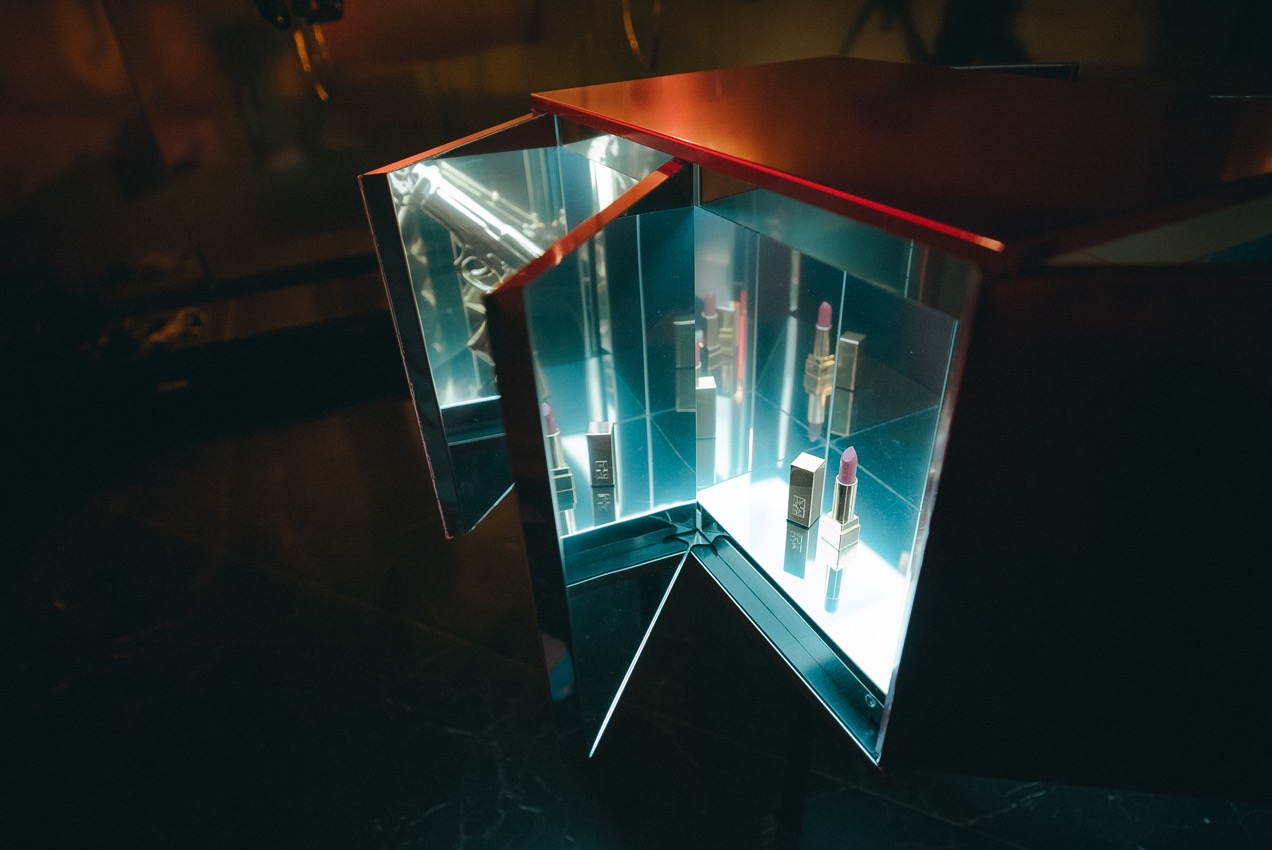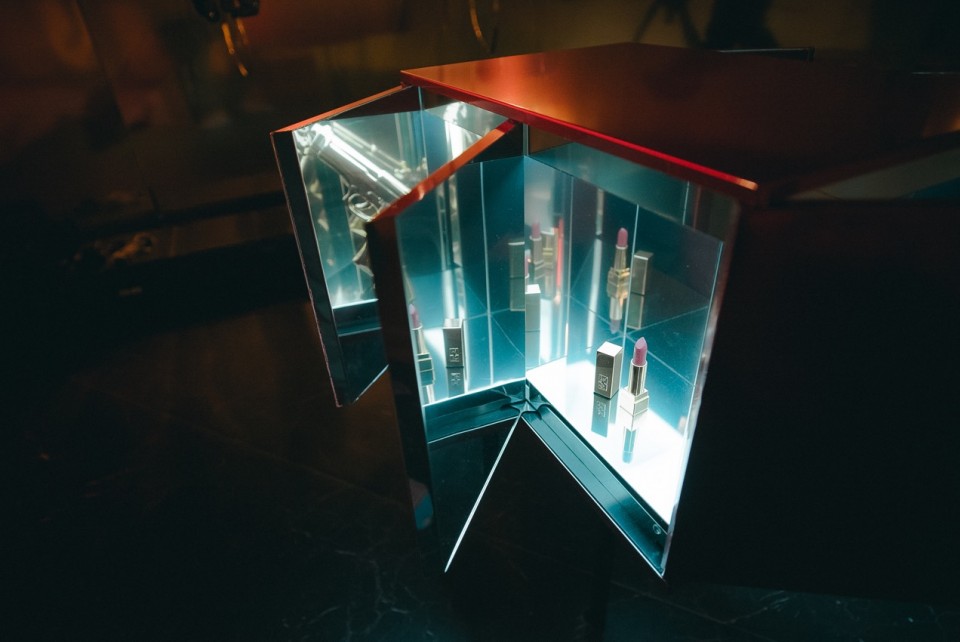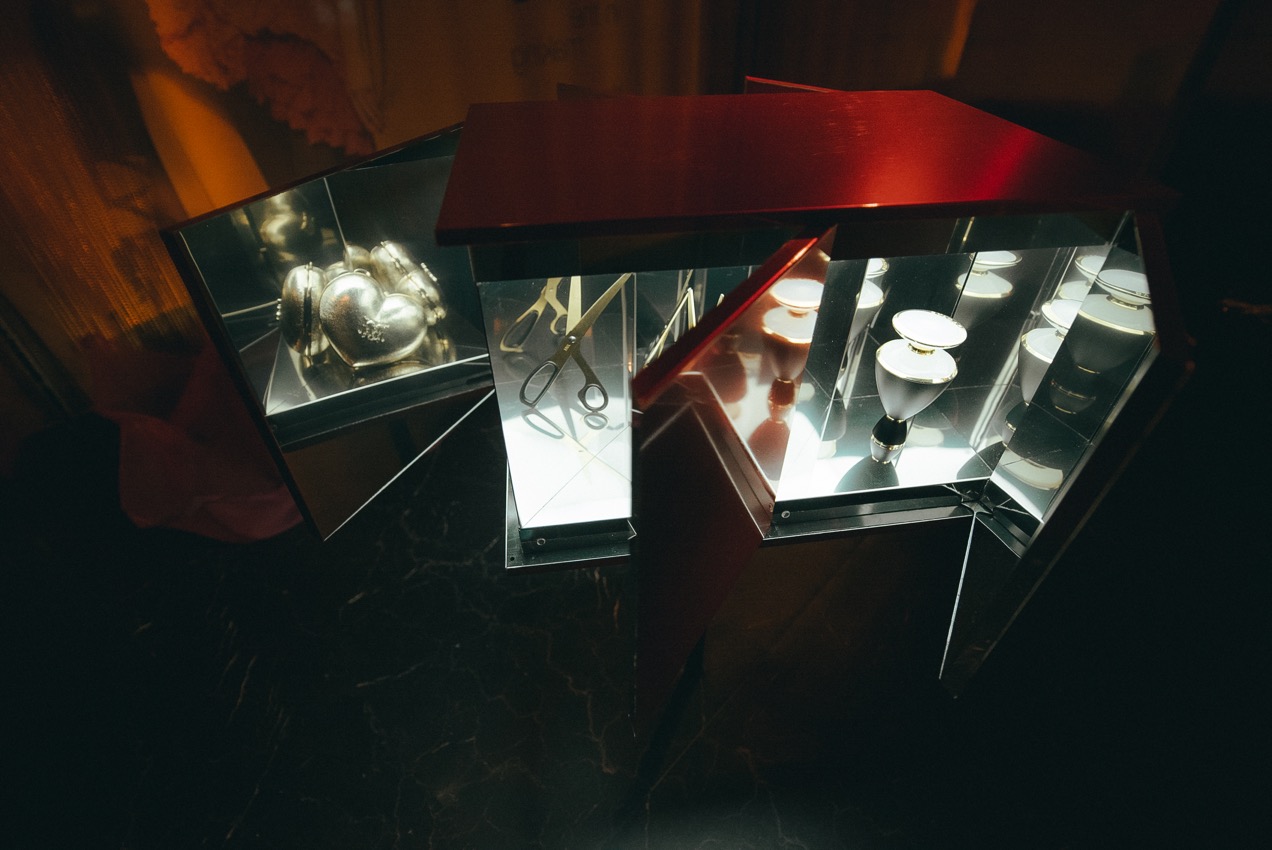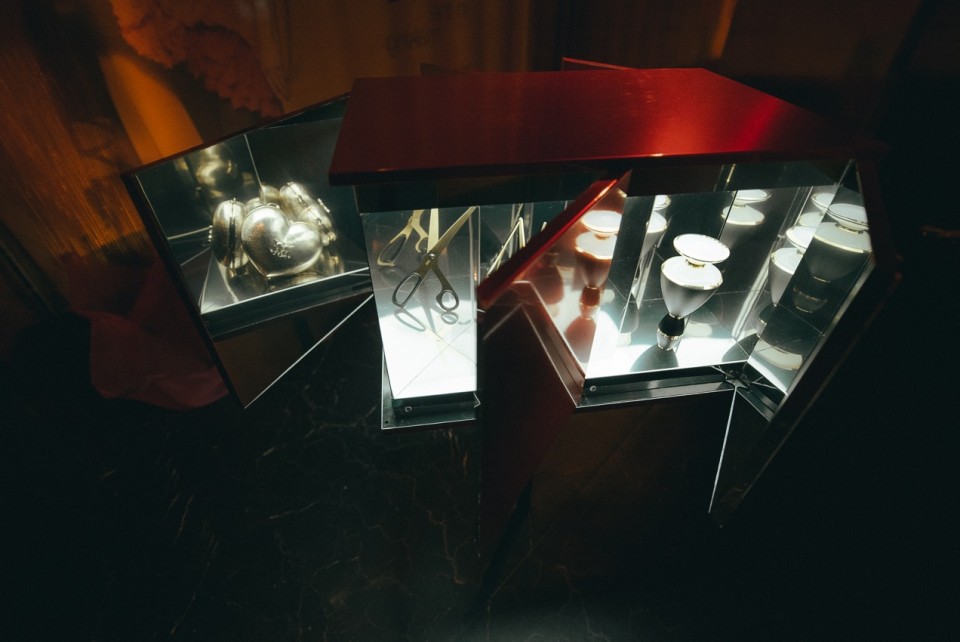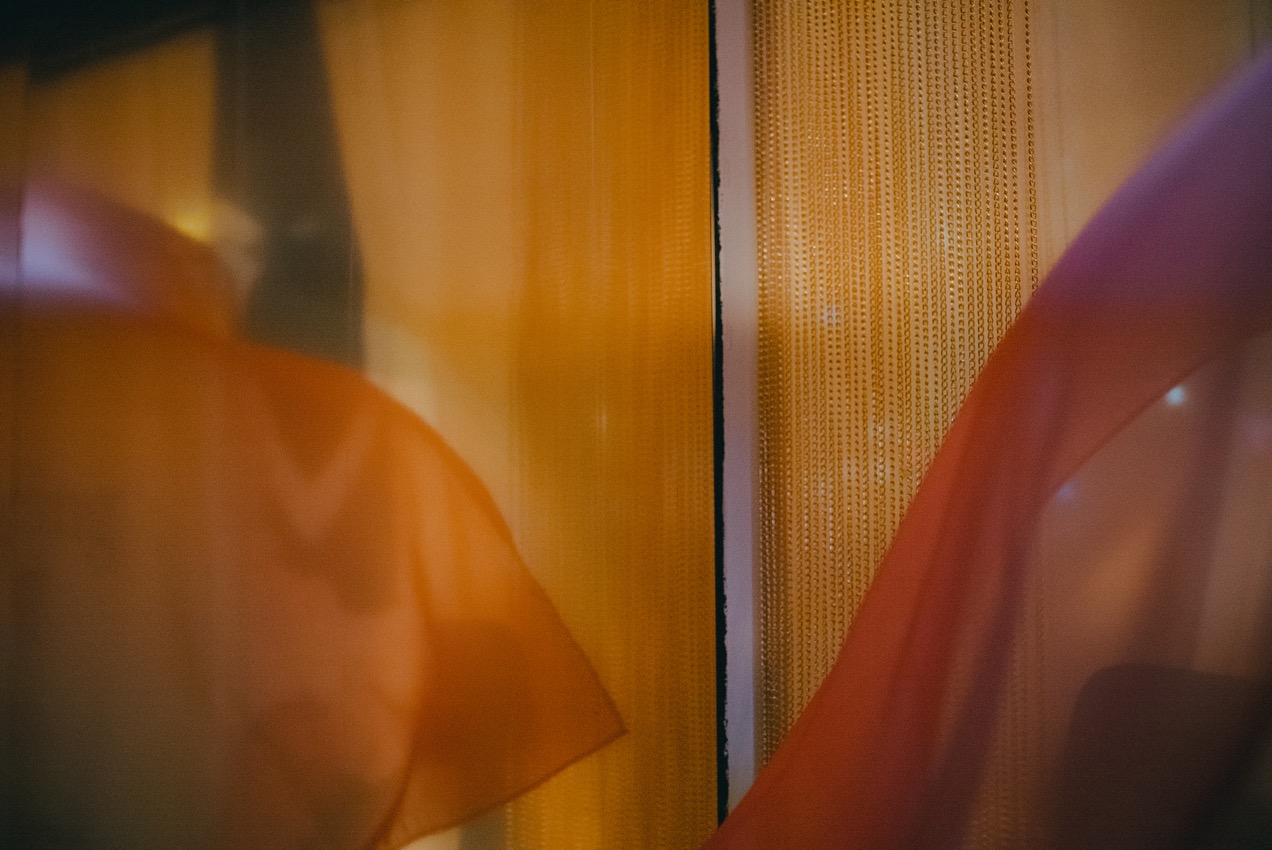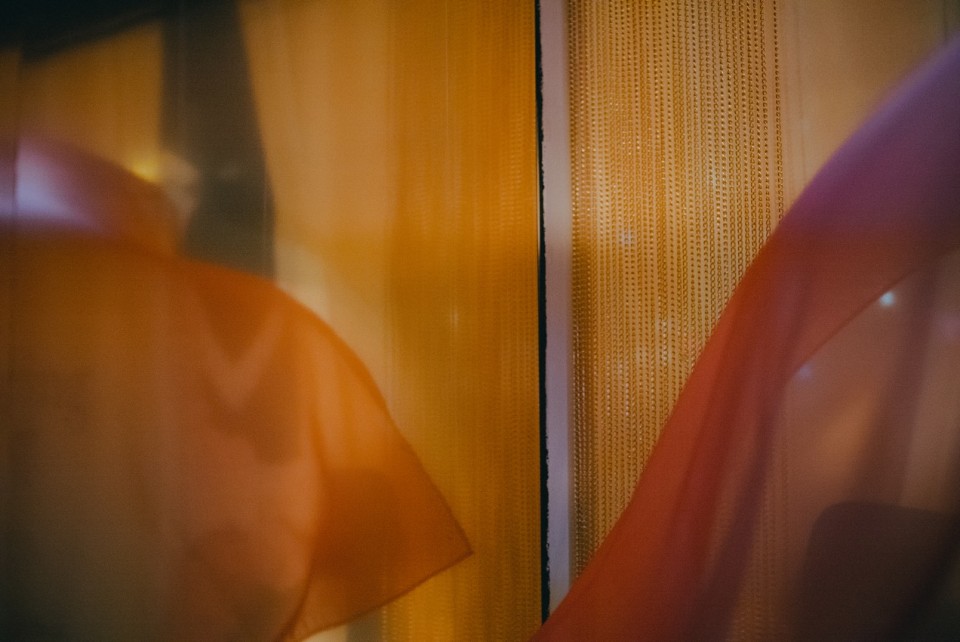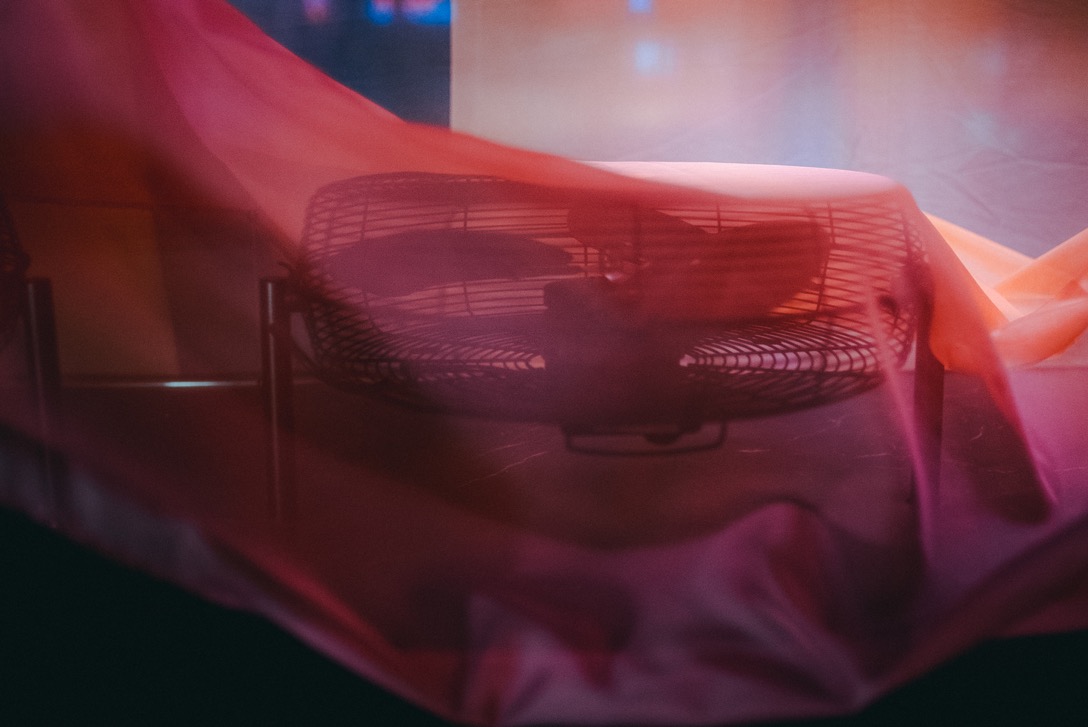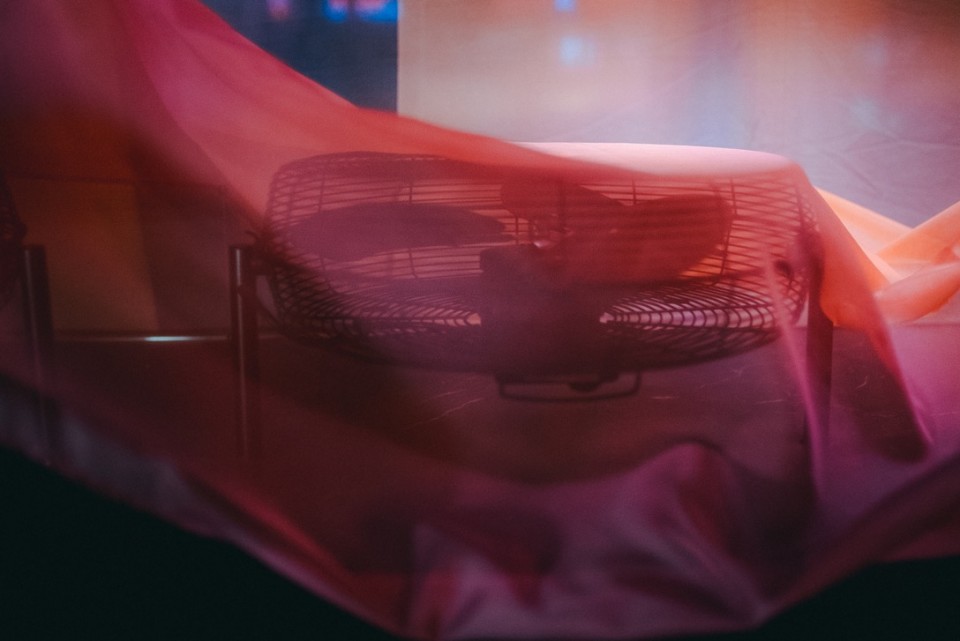 Project Credits
Concept, Design, Production, Hardware/Software Development & Animation Random Studio with help from Daan van Hasselt and Frolic
Project Management: Found & Random Studio
Set construction and Install: Fiction Factory
Embroidery: Riachi Studio
Documentation Video and Photography: Andrzej Rudz (Digital Amigos)
Documentation Music: Greg Haines – "Wake Mania Without End II"