… because they have hardly been off my feet since they arrived in the post almost one month ago.
In keeping with my suggestions on how to keep cosy during Winter I would like to introduce my new perfect house shoe. I trust they are also the perfect outdoor shoe. In fact, I have a hard time taking them off when I leave the house. It might sound strange for me not to venture outside in these super snug perfect Winter boots but everyone wears things differently … right? So I have decided to make these my house shoe. The fully sheepskin lined boot keeps me so warm, snug and the thick sole keeps me safe from all those difficult to spot pins that lay in the cracks of our wooden studio floor … now that's a practical house shoe for you!
I picked these cool grey ankle boots from the Scottish Harris Tweed Collection. The Harris Tweed is mainly sourced from the Shawbost Hebrides Harris Tweed mill. I am also told that a small quantity is sourced from the Kenneth MacKenzie Harris Tweed mill. I would say that the boots fit true to size. However, you shouldn't be surprised if they feel far too small when you first try them on as the sheepskin lining will compress and you will have more room in your boot after a few days.
The lovely people at Snowpaw have offered an amazing 20% discount and free delivery with the following code: XMASLIC. Just apply the code in the discount code box at the checkout! So go on … I urge you to take a look at these seriously snug Winter boots and take advantage of a fantastic discount in the run up to Christmas.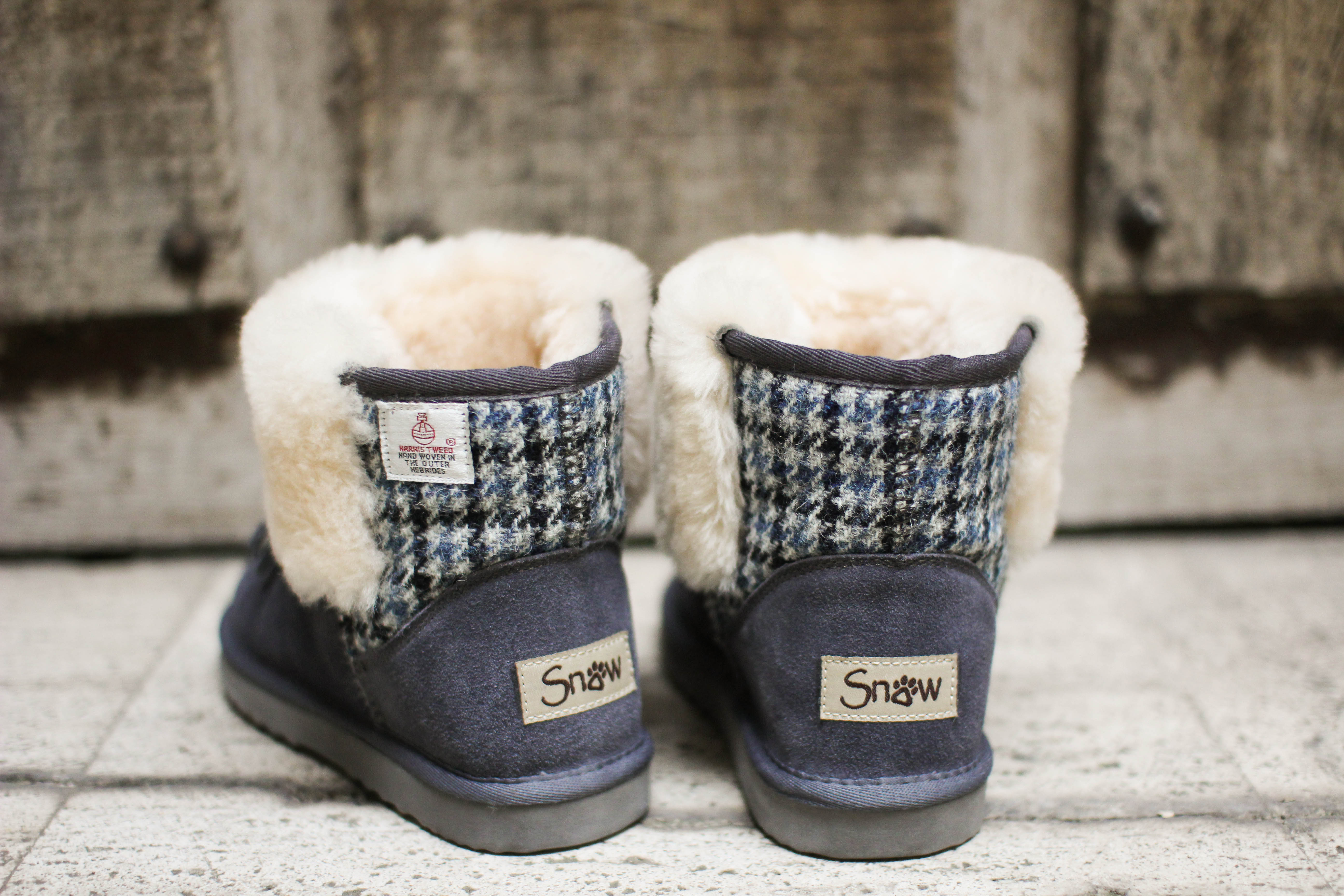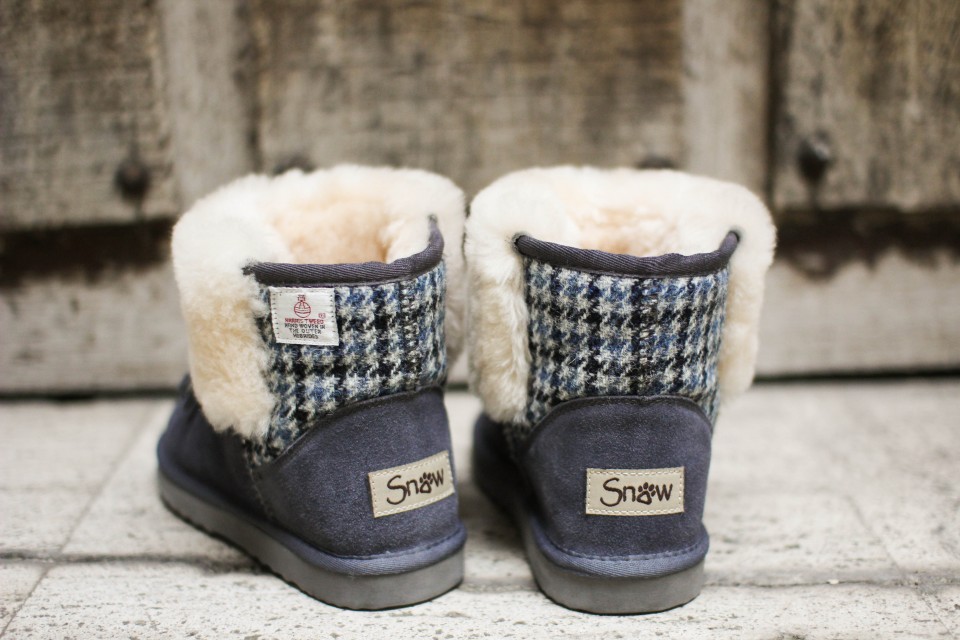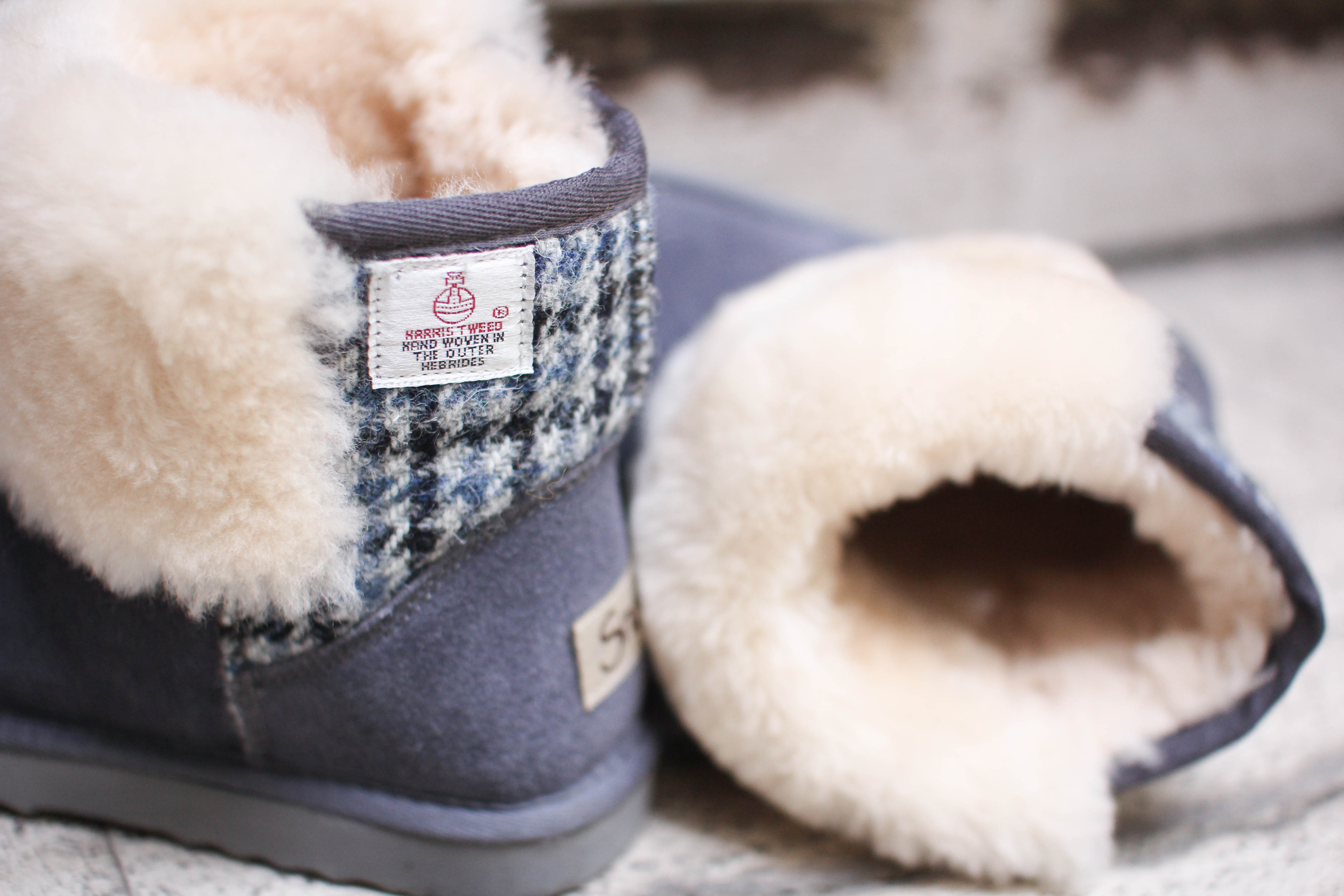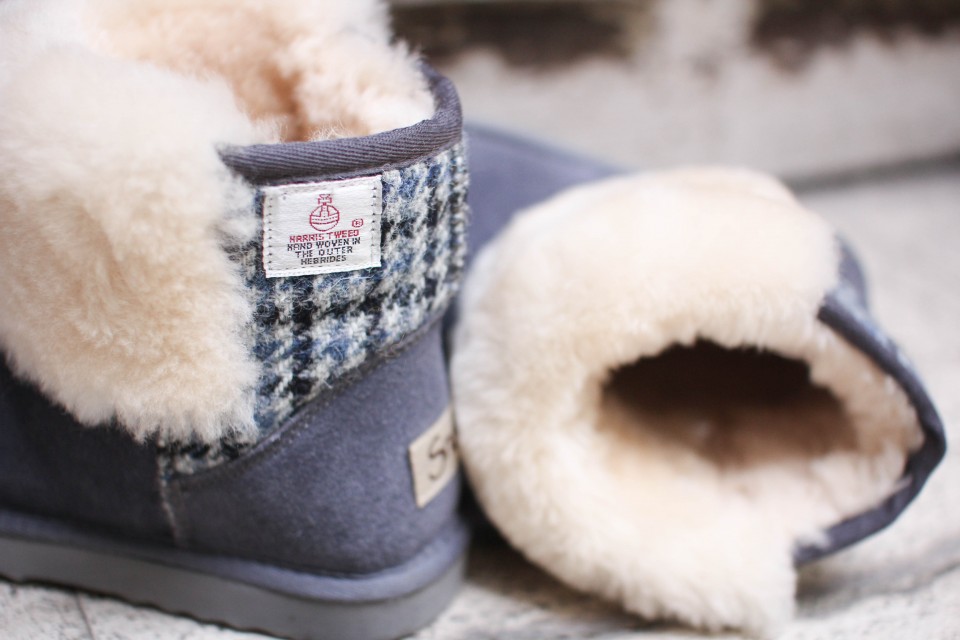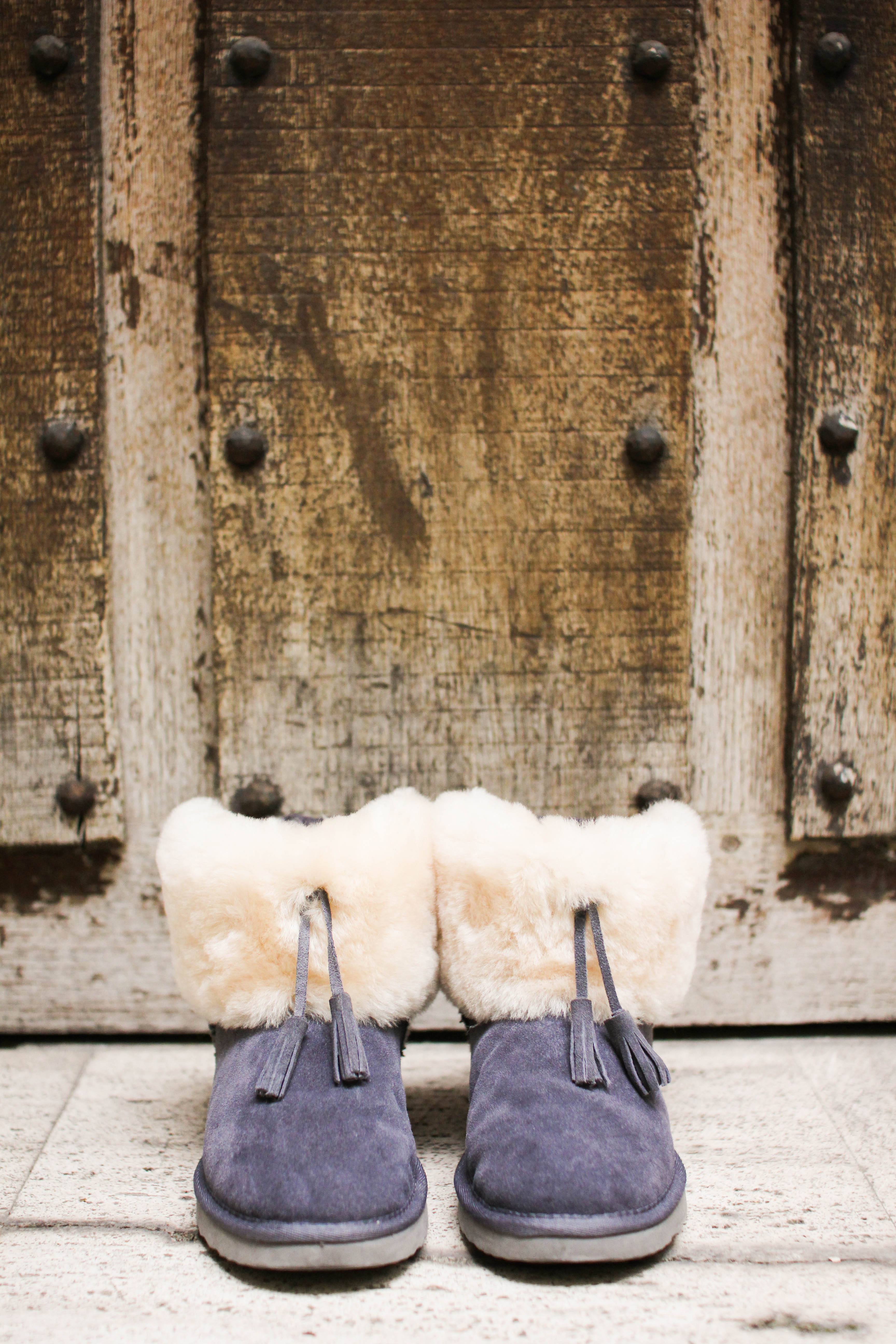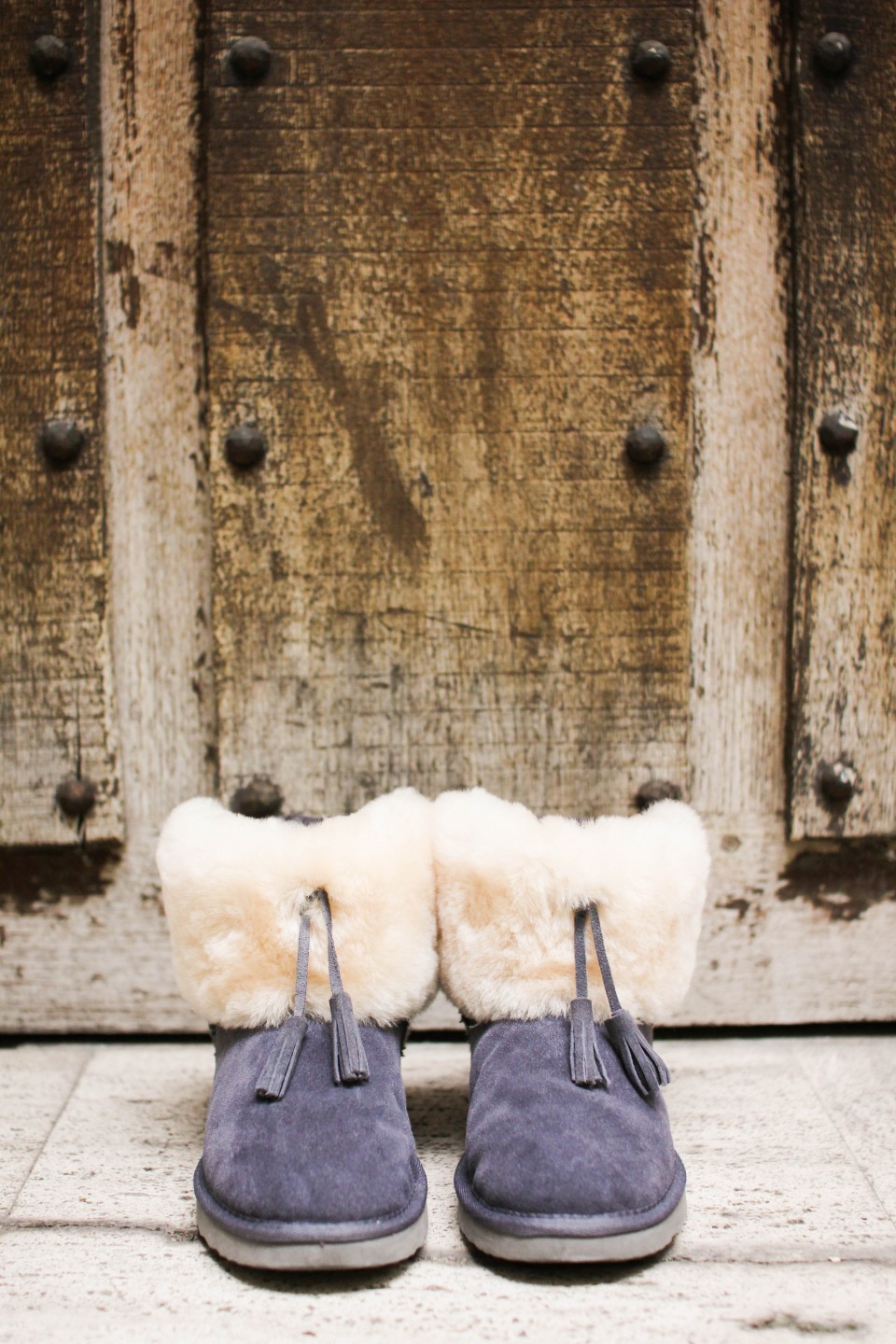 Here is a video I found on The Guardian website which gives you a little introduction to a the Harris Tweed industry.
Post Details
Boots – Snowpaw X Harris Tweed
Photo Credit