A Summer flea market is the last place I thought I would find my first fur, but there it was on that sweltering hot Summer's day at an Amsterdam Flea Market. I took my time over this one, wondering over it for a few hours and regrettably asking the help of a young male shopper who urged me not to buy this. Of course, I didn't listen to his opinion. How was he to know that even I love a good "Repelling" outfit.
The best Summer flea market shopping season is nearly upon us here in Paris and you can keep up-to-date with all the latest here.
As for Amsterdam: if you are planning a break there I definitely recommend that you squeeze in some vintage shopping. The city certainly has some of the best and the most affordable I've ever come across.
Don't forget to haggle!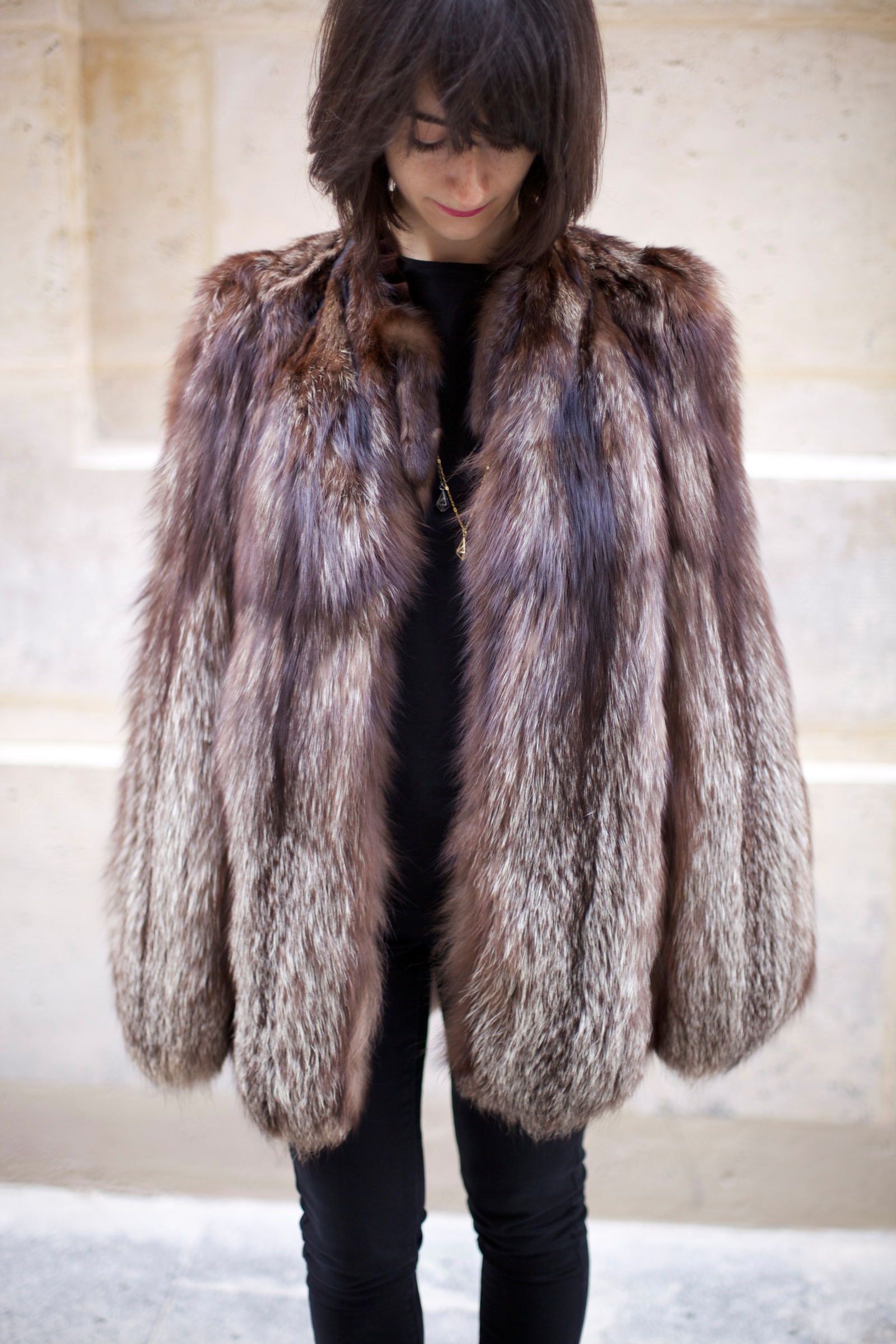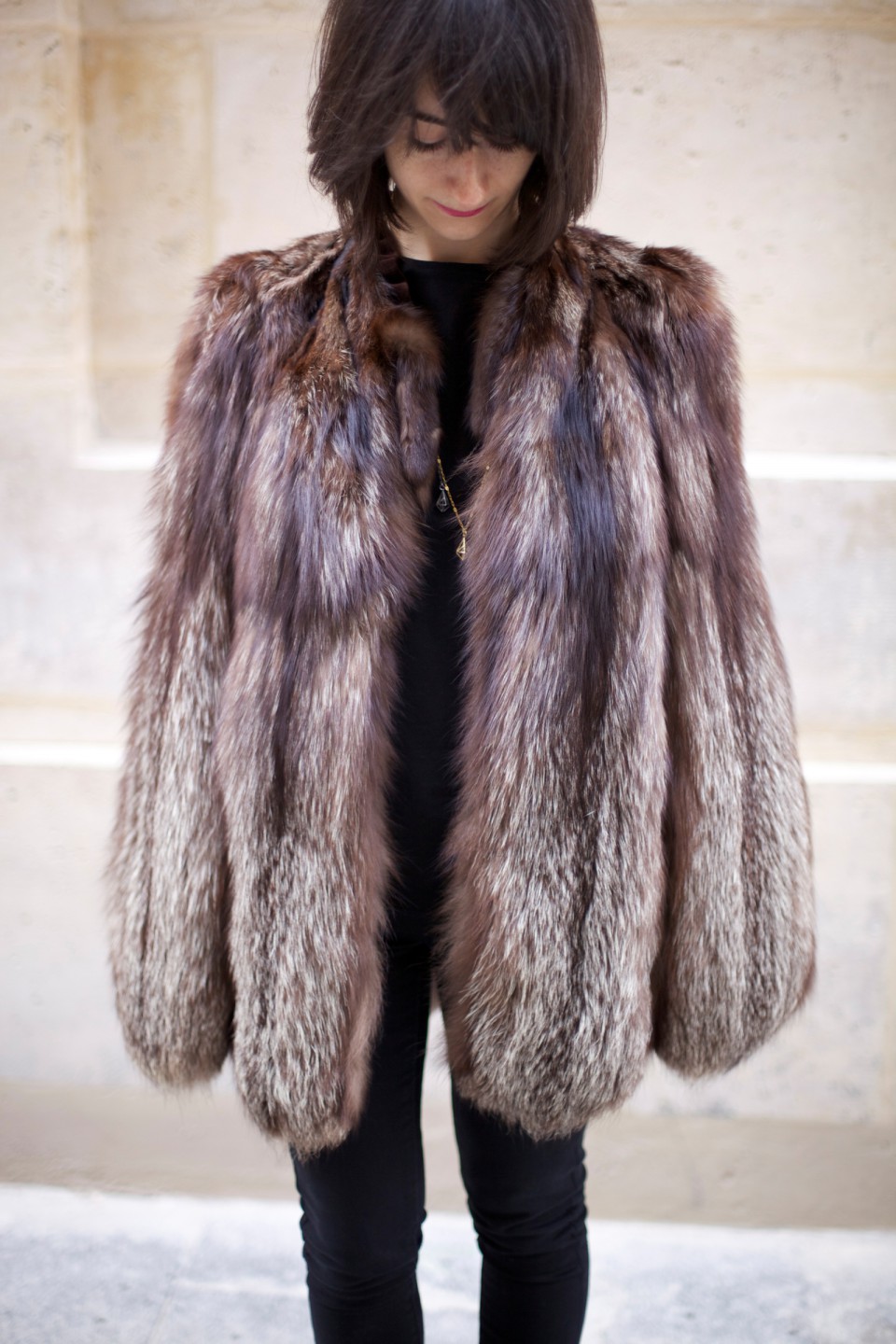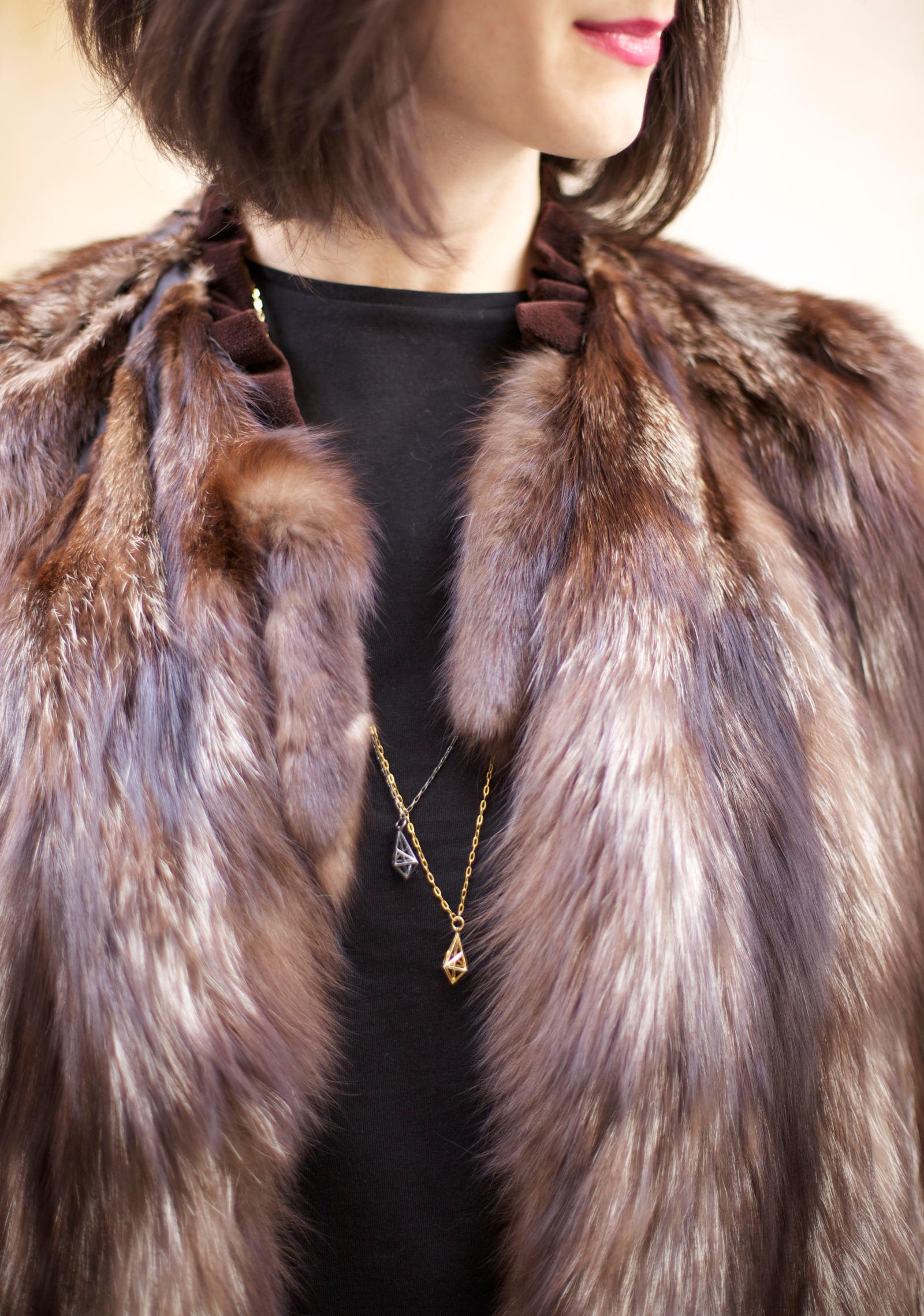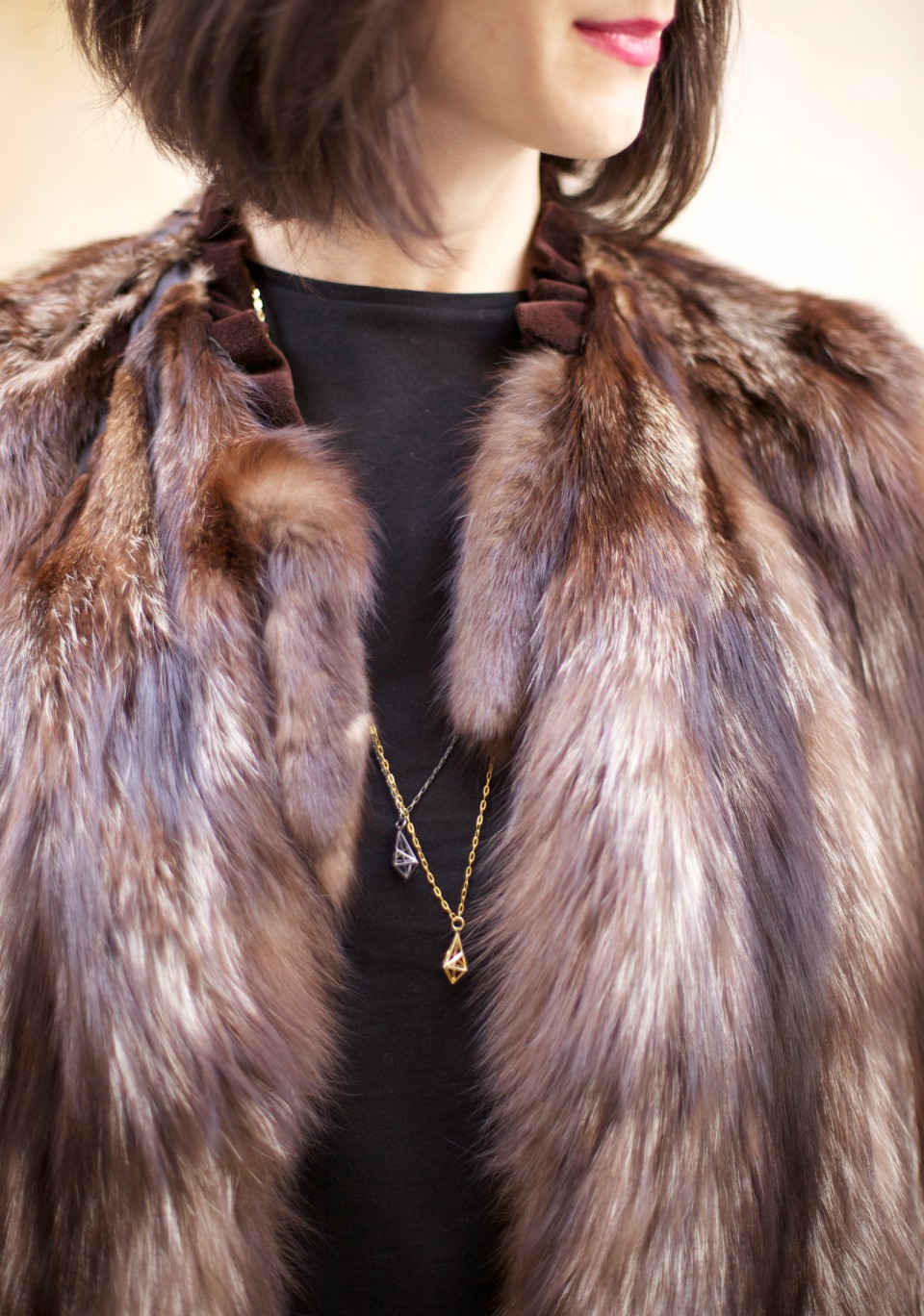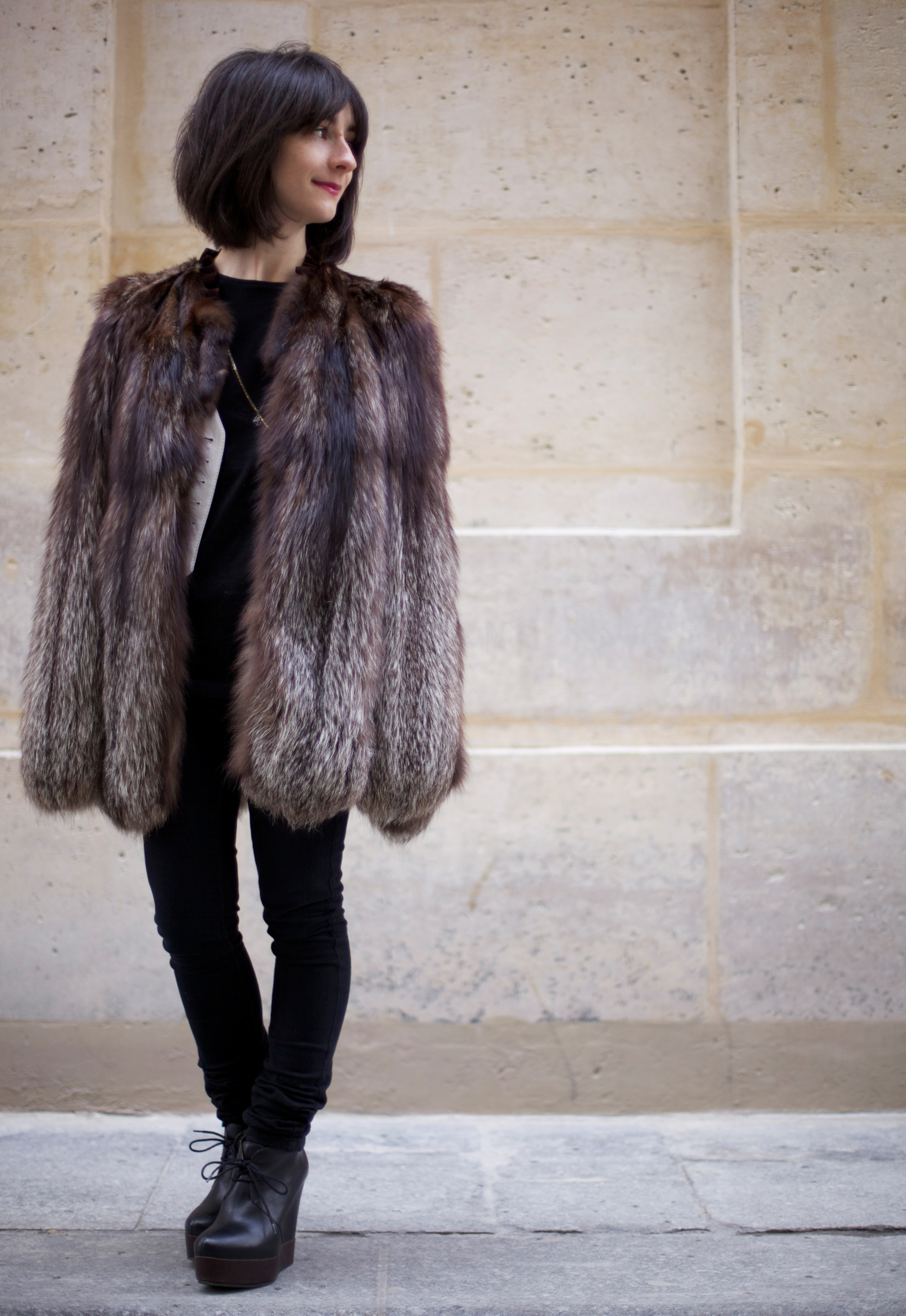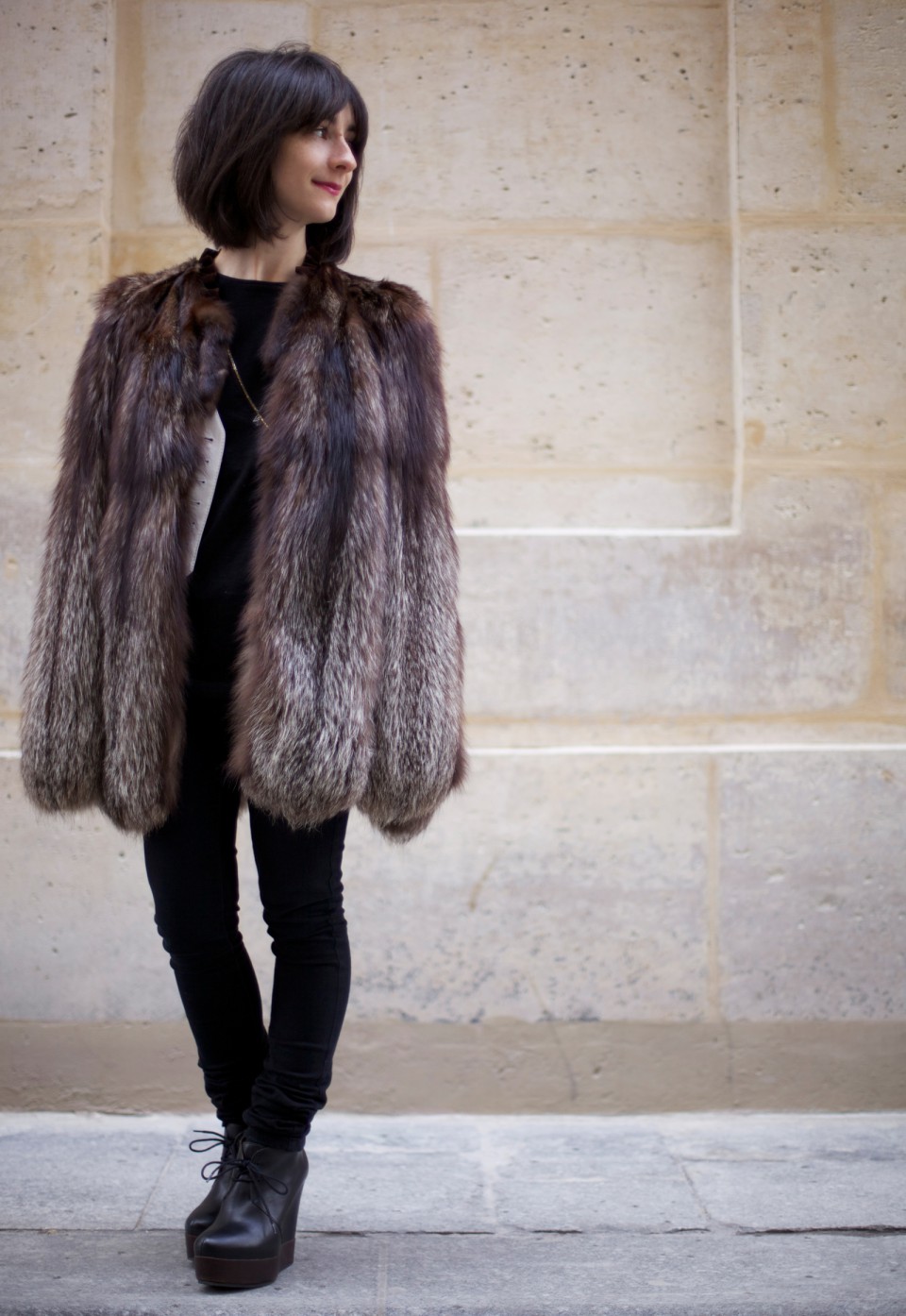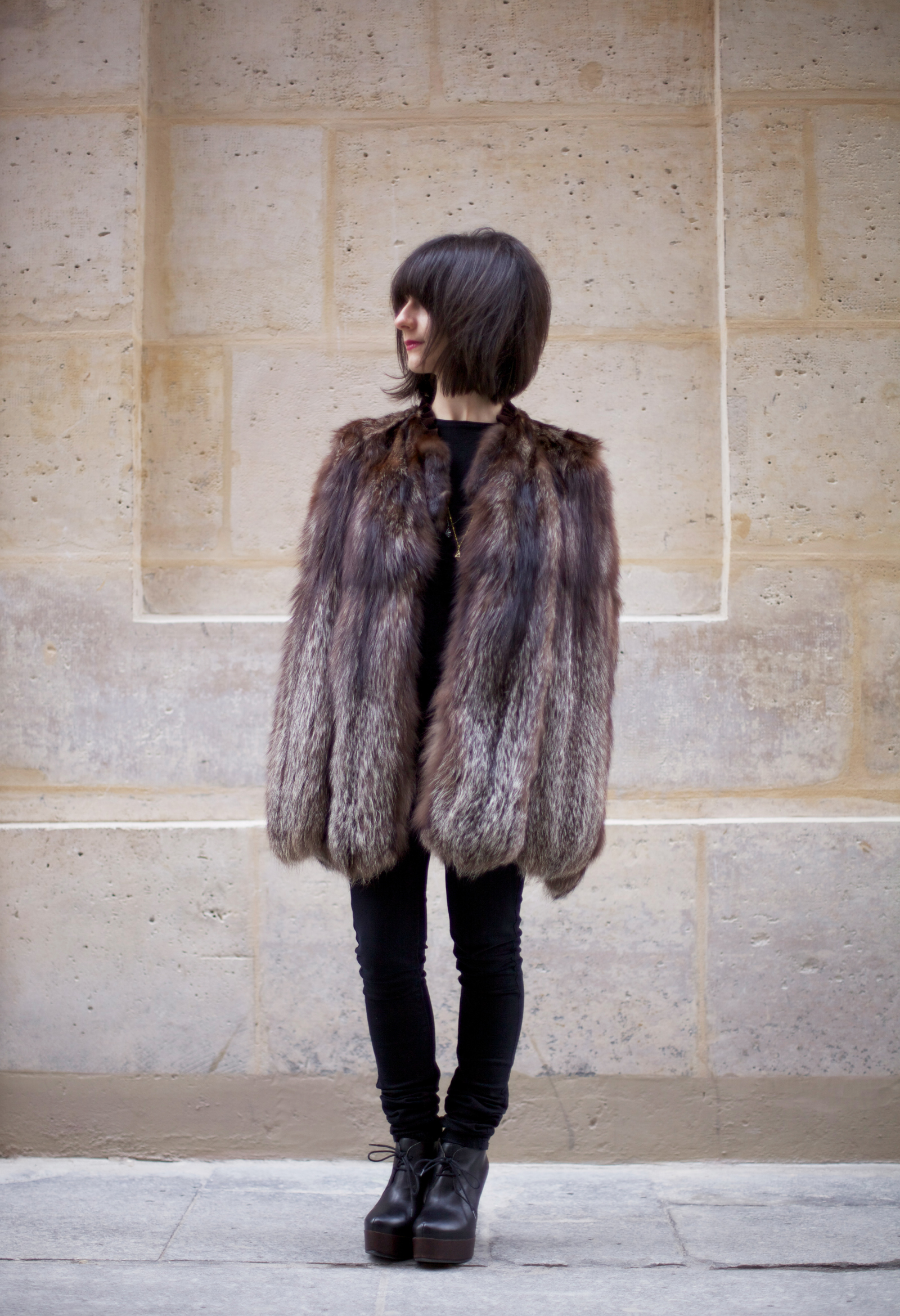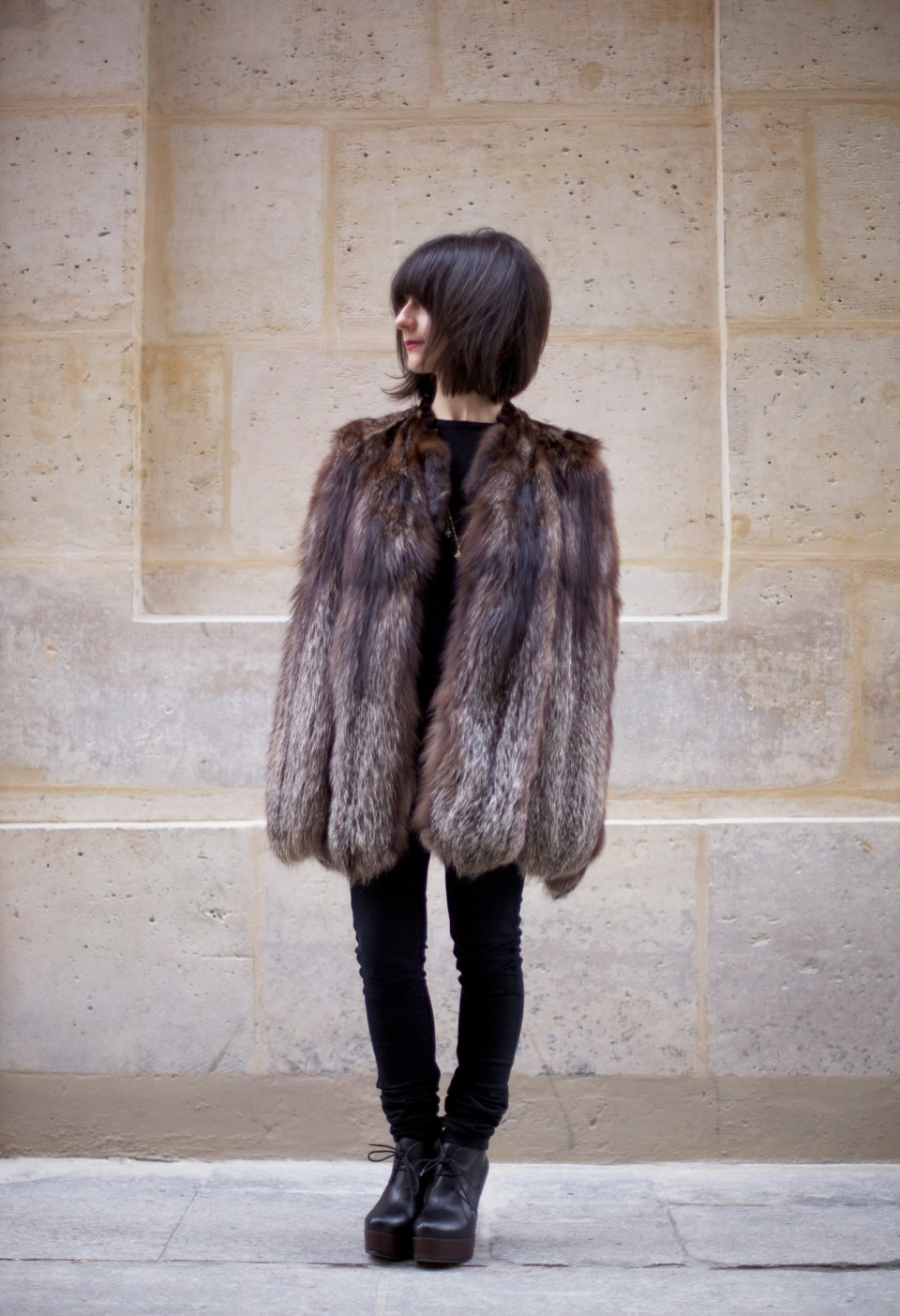 Outfit Details 
 Fur Cape – Vintage
Waistcoat – Karen Millen
Jeans – Gina Tricot
Boots – Acne Studios
Necklace – Katie Lees Jewellery
Photo Credit