To celebrate the beginning of Spring and enjoy the blossom in bloom Matt and I took a 2 hour train ride north of Paris to enjoy an overnight stay in Honfleur, Normandy. We were invited to stay in the idyllic Ferme Saint Simeon Spa Hotel which is just a 5 minute walk from Honfleur centre. We will tell you about our wonderful stay there shortly.  First, we will take you on the short journey inland to our lunch spot at Auberge de la Source in Barneville-la-Bertran a quaint little village a 6km walk or 10 mins by car from the sister hotel Ferme Saint Simeon in Honfleur.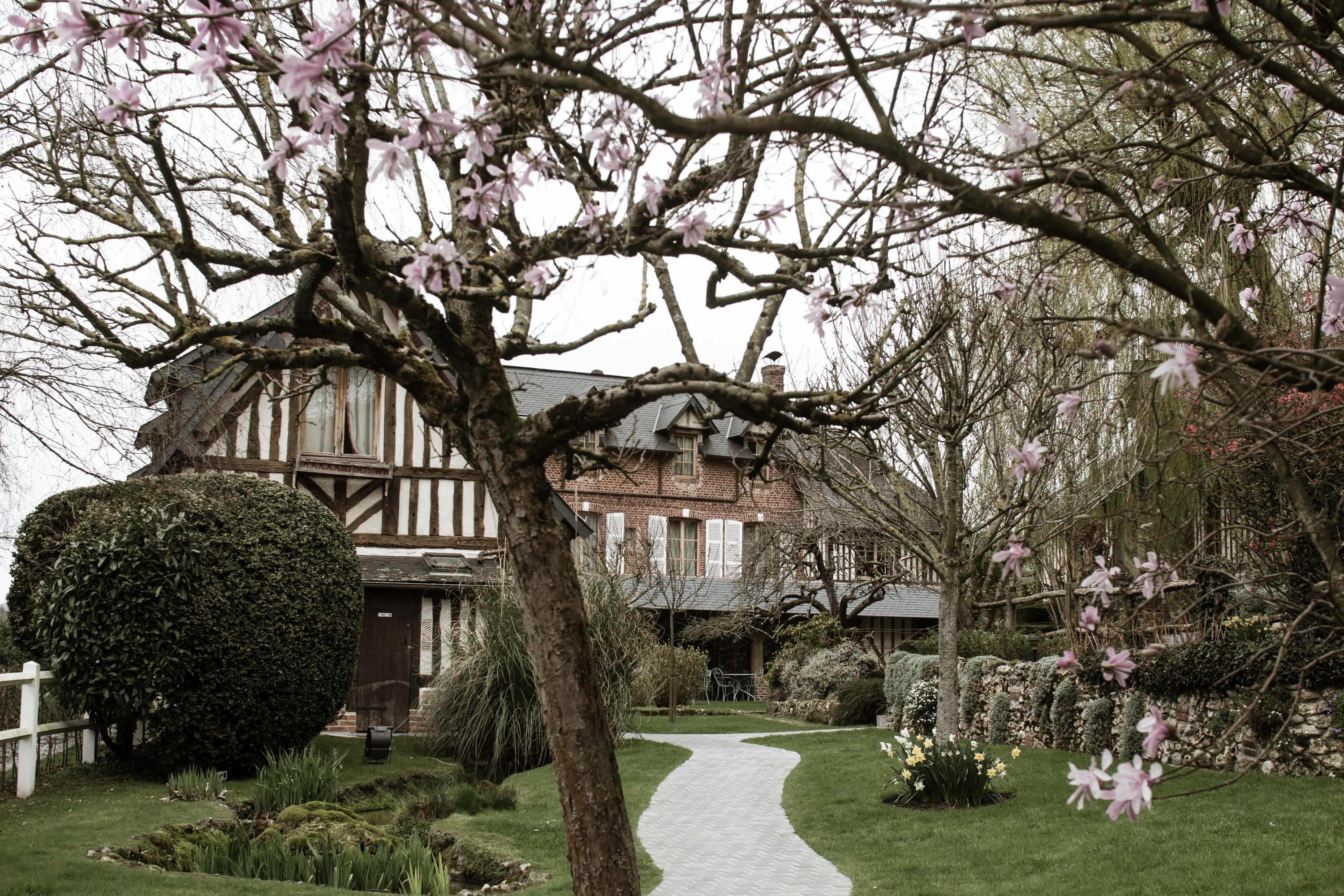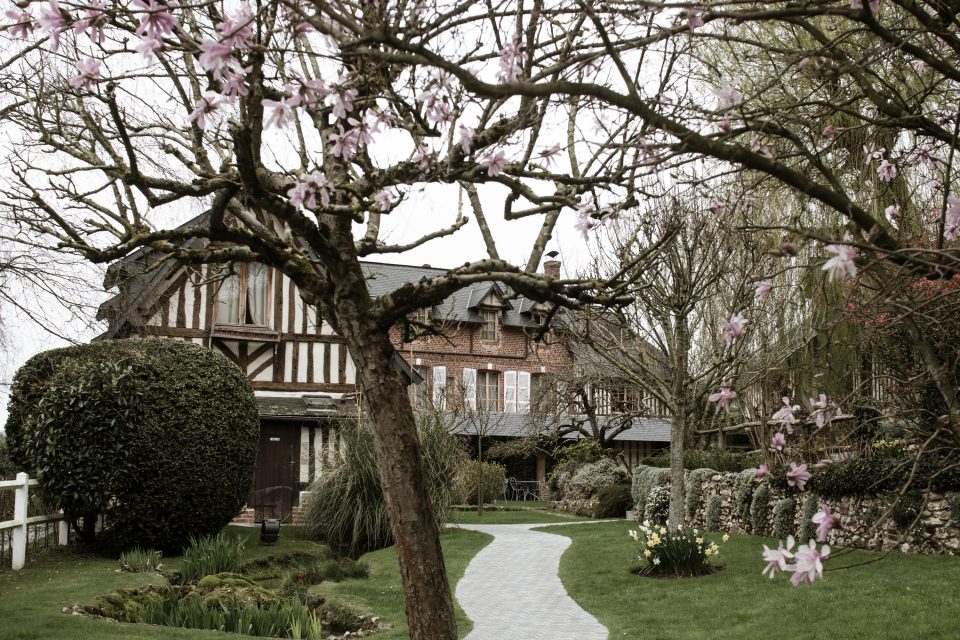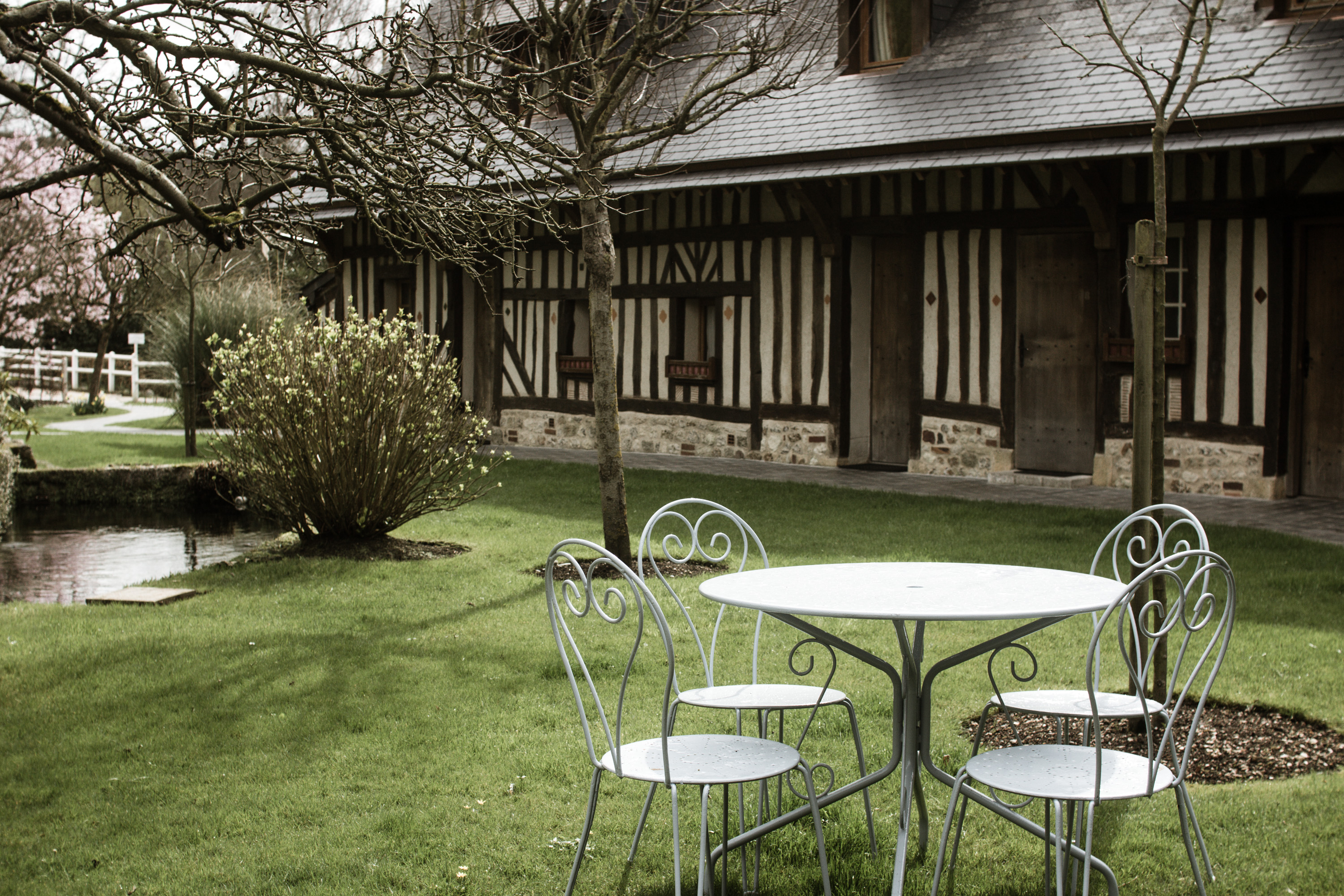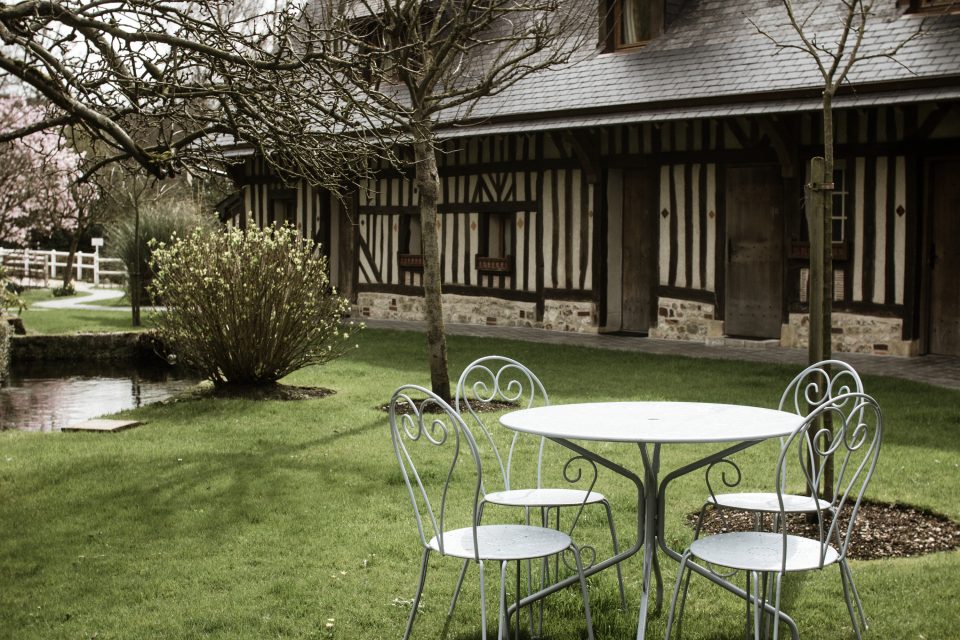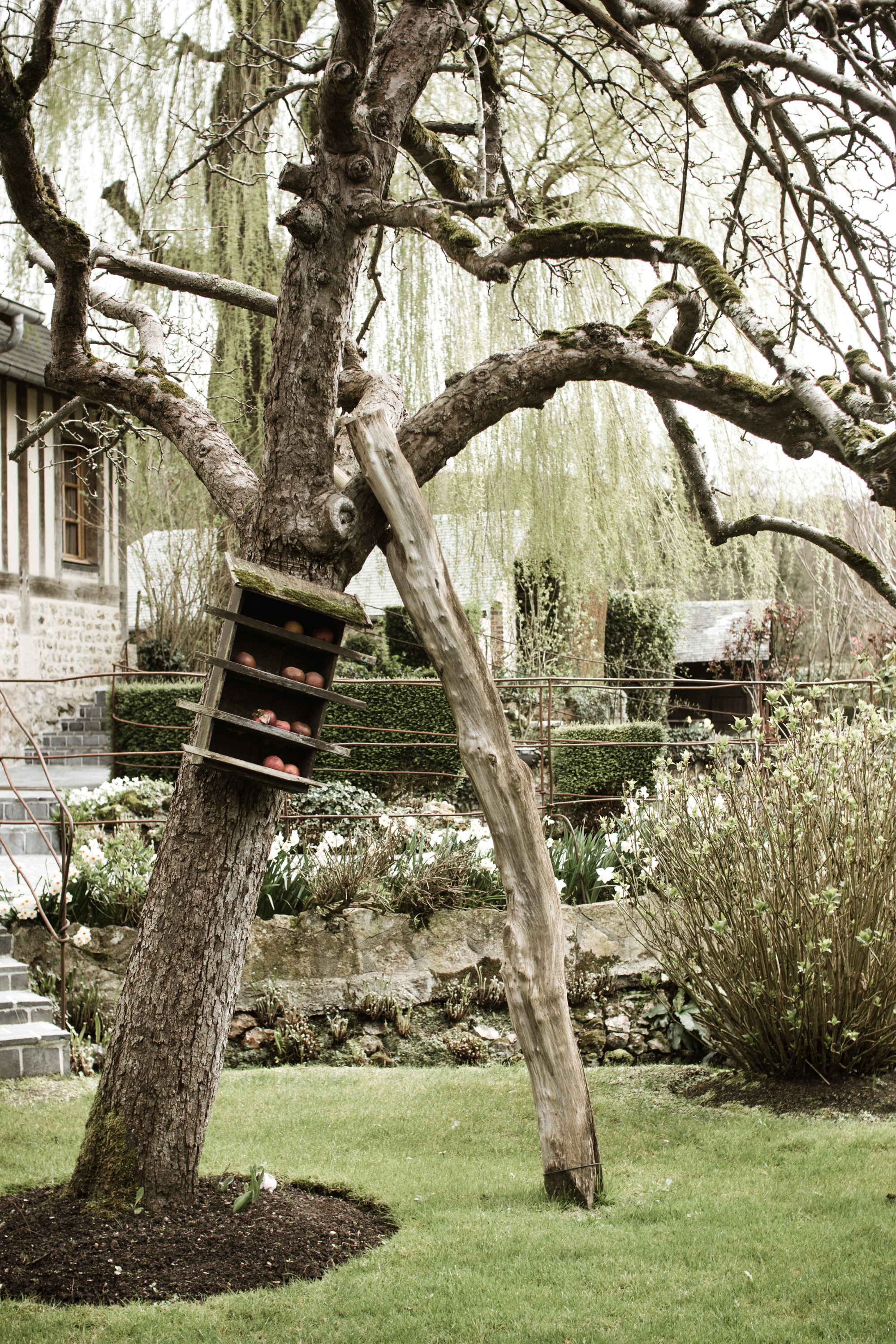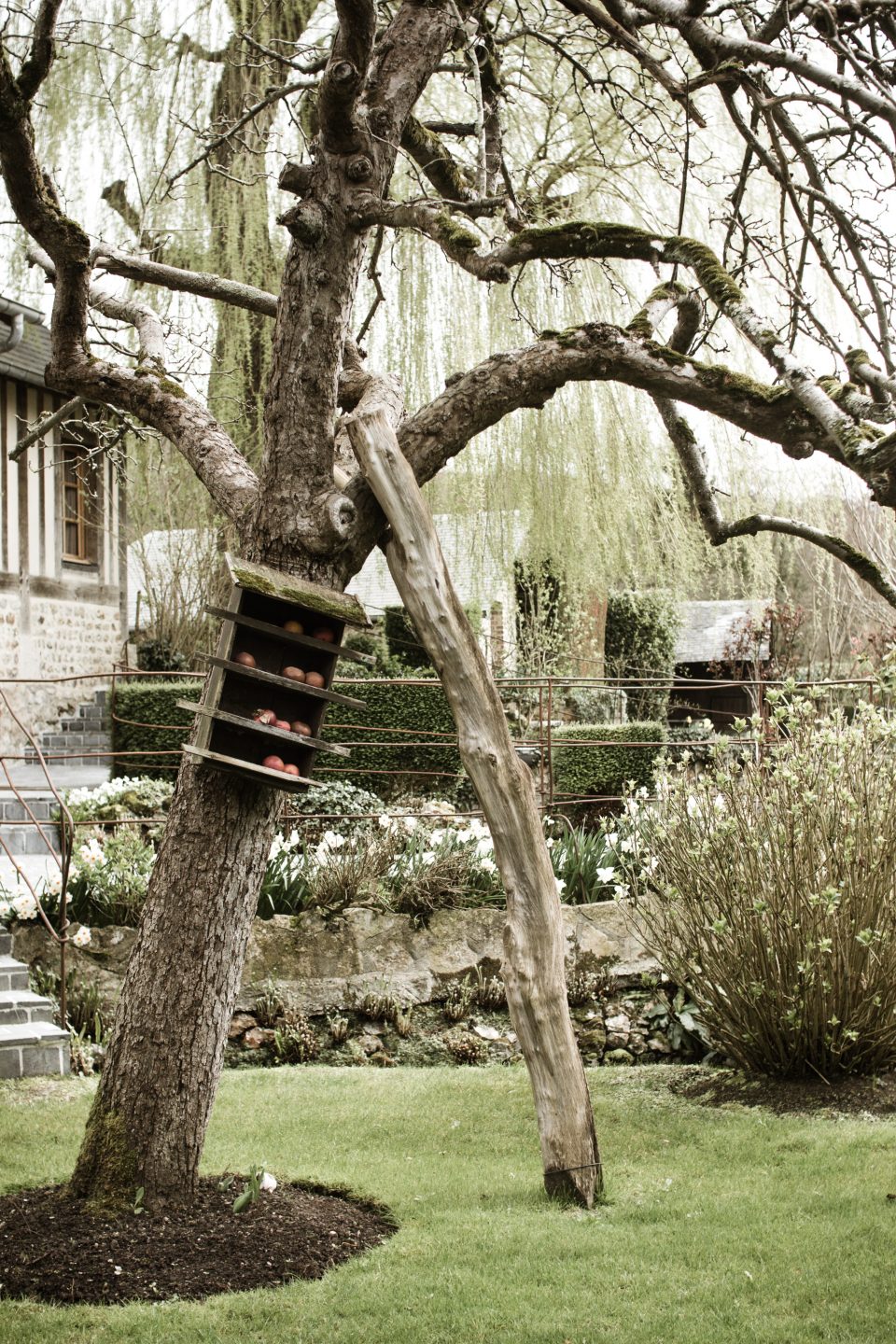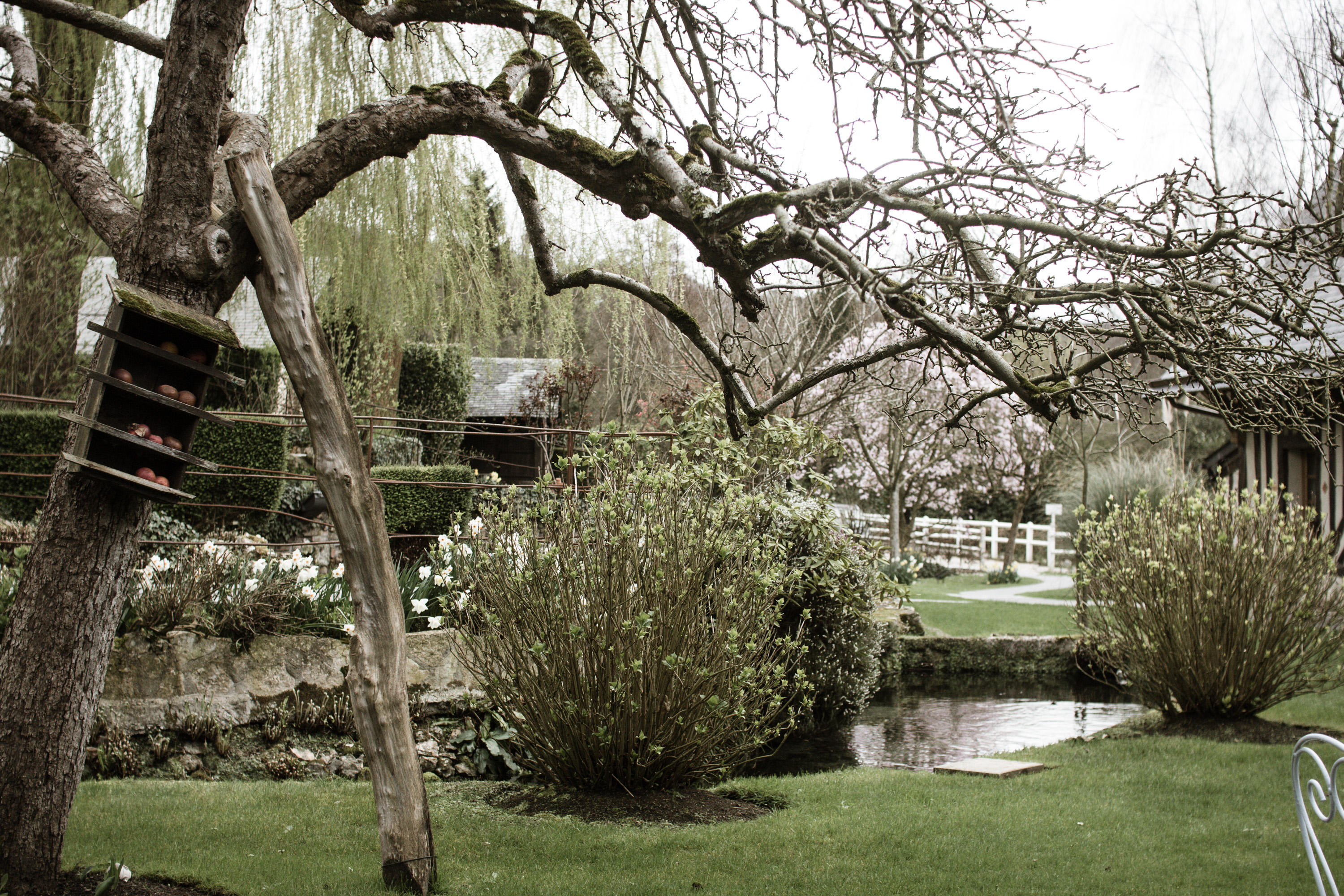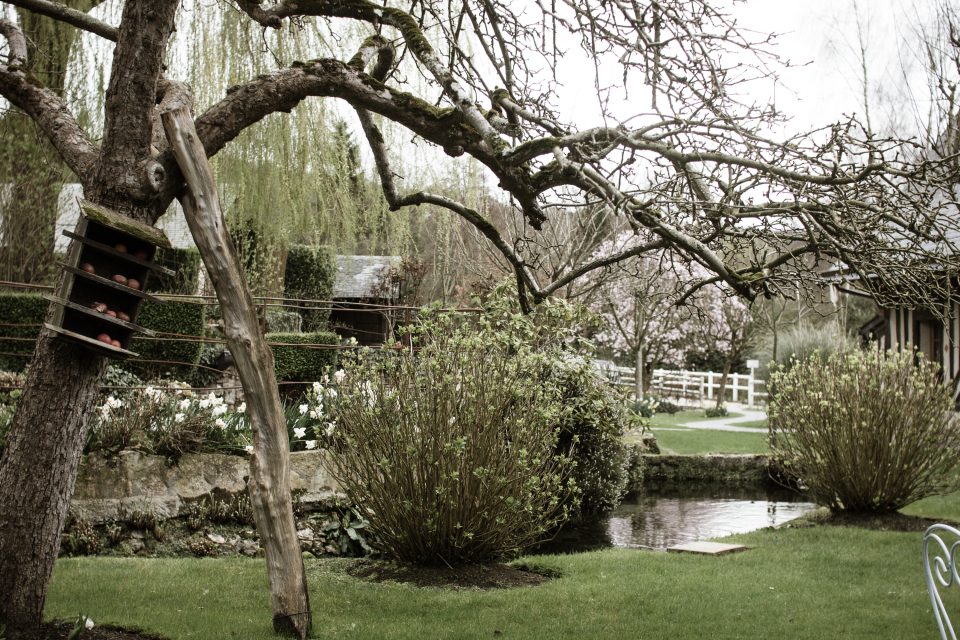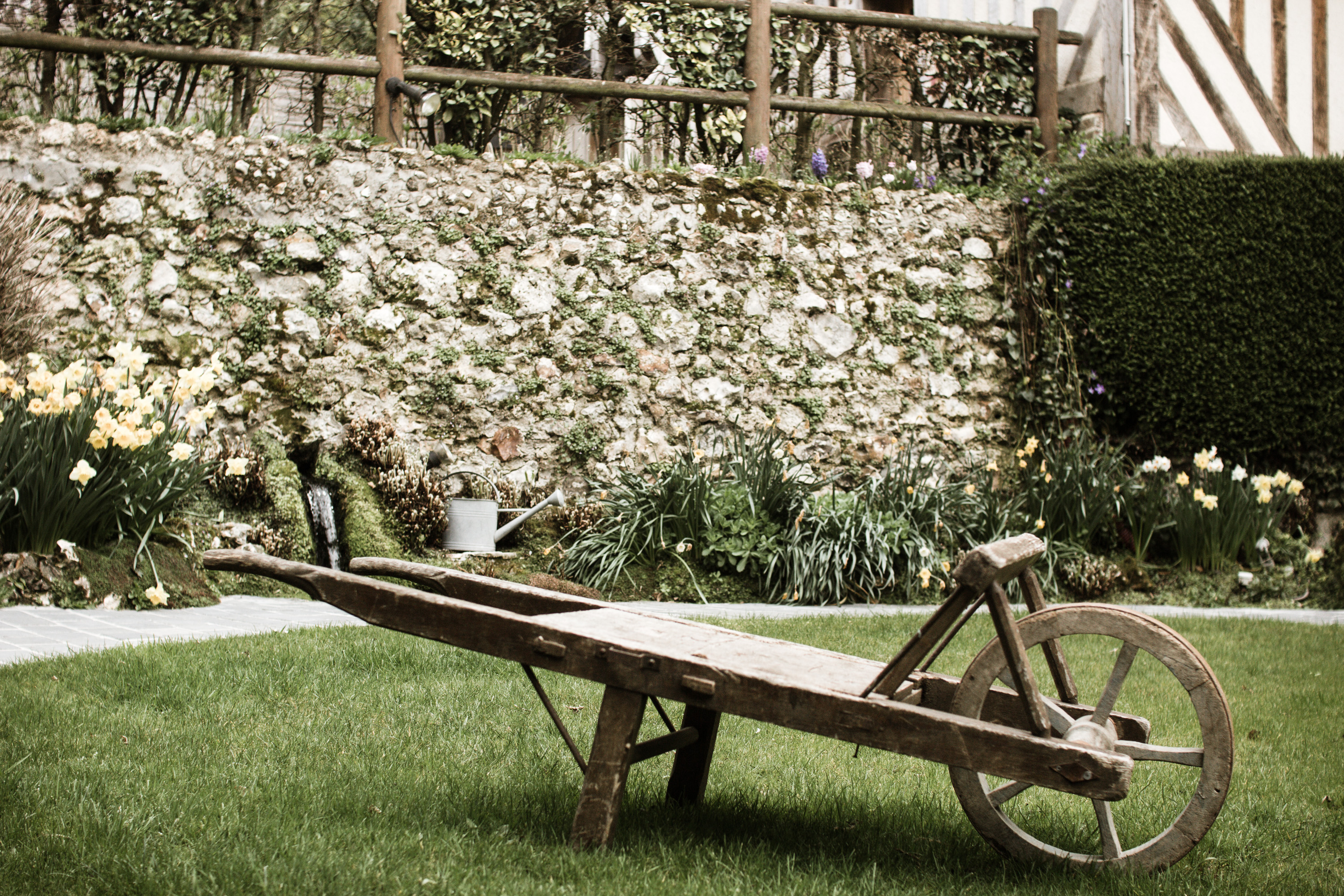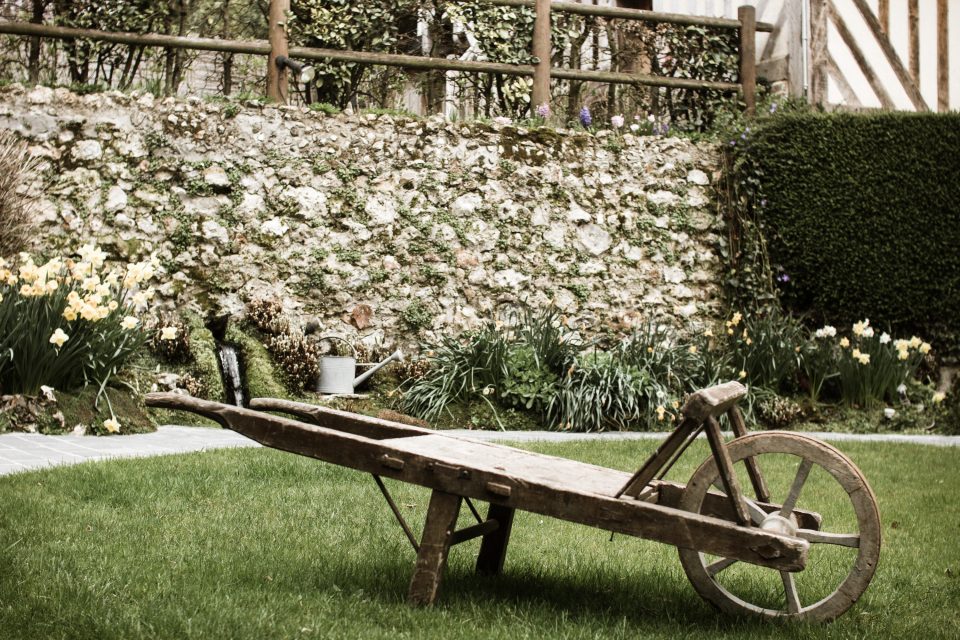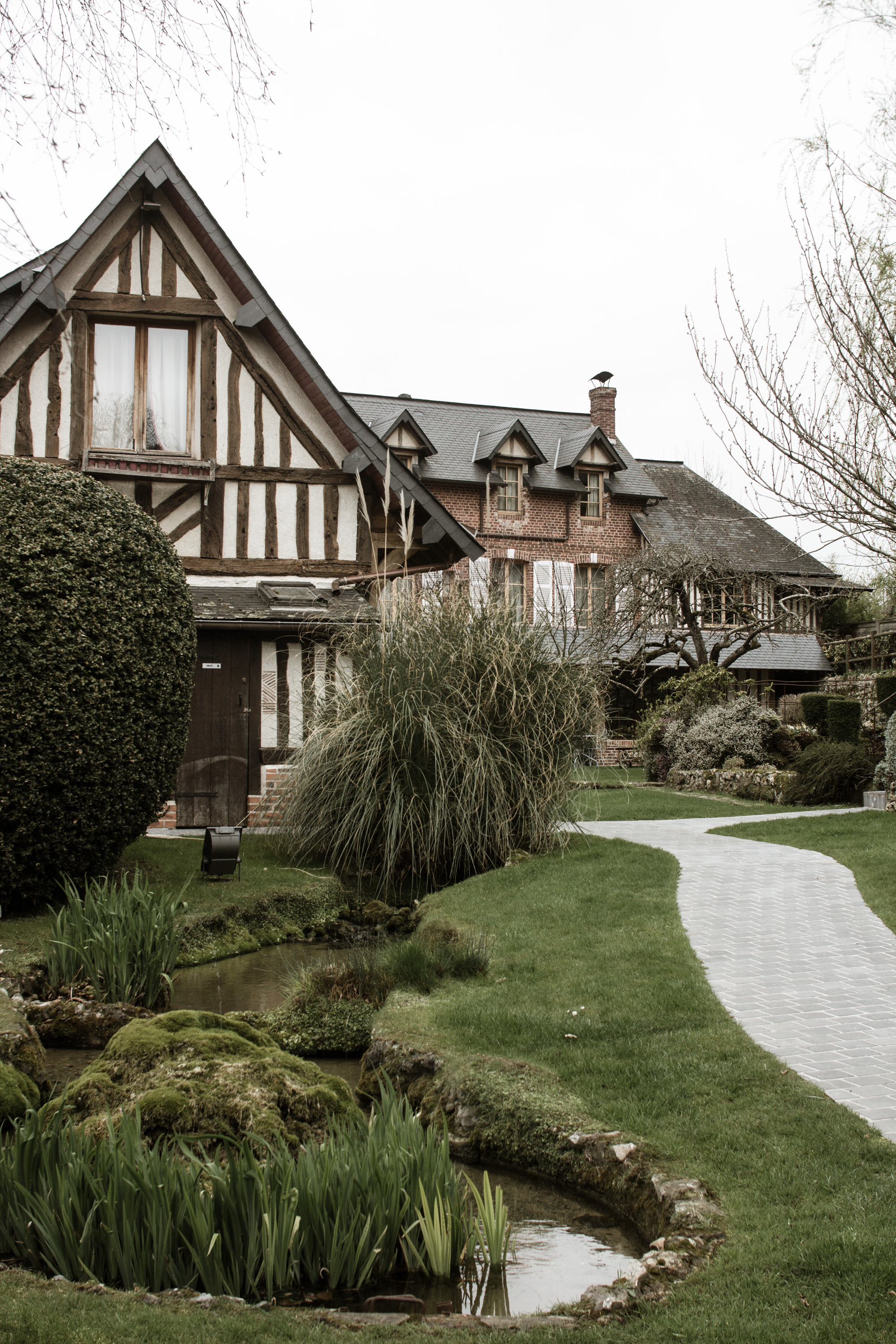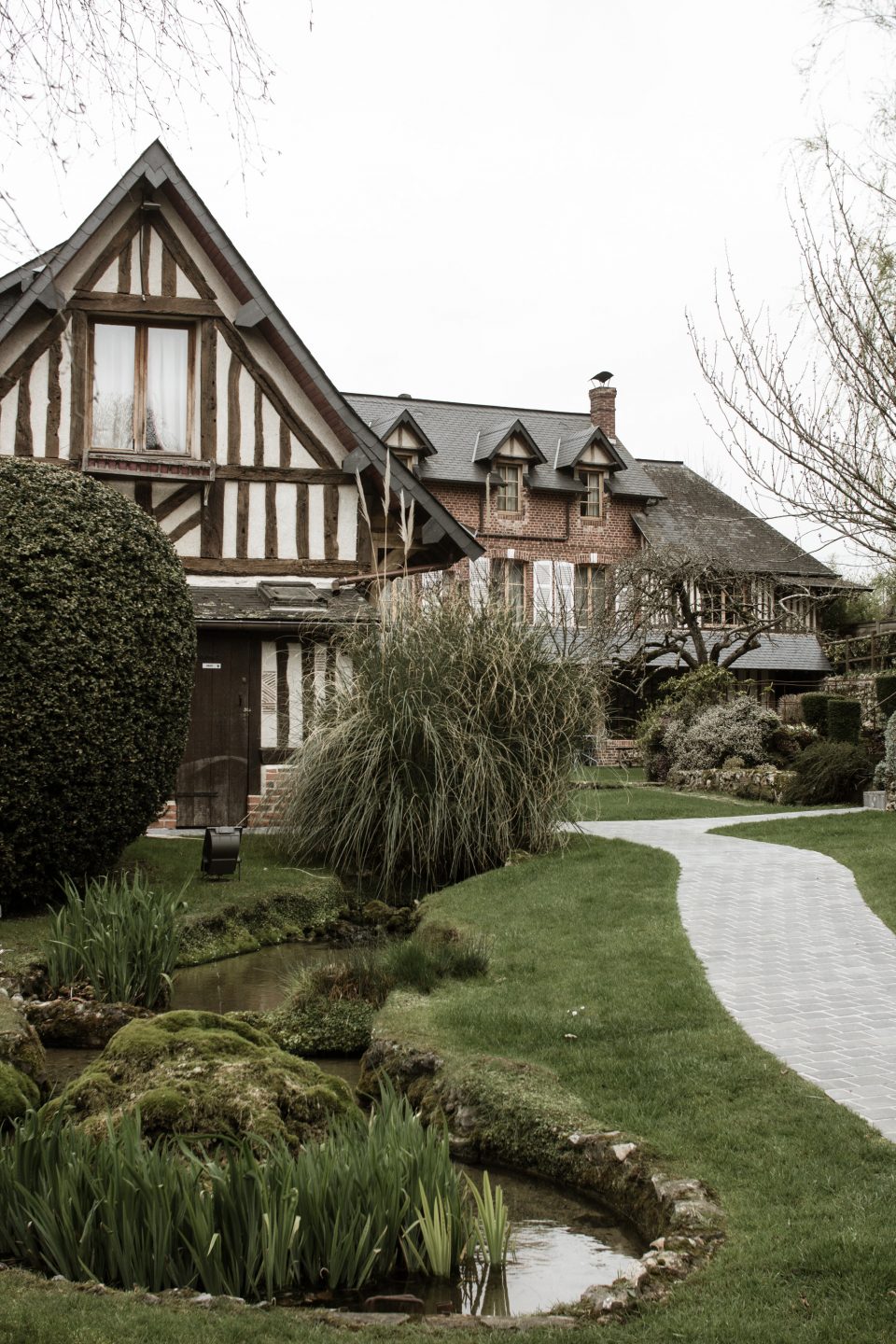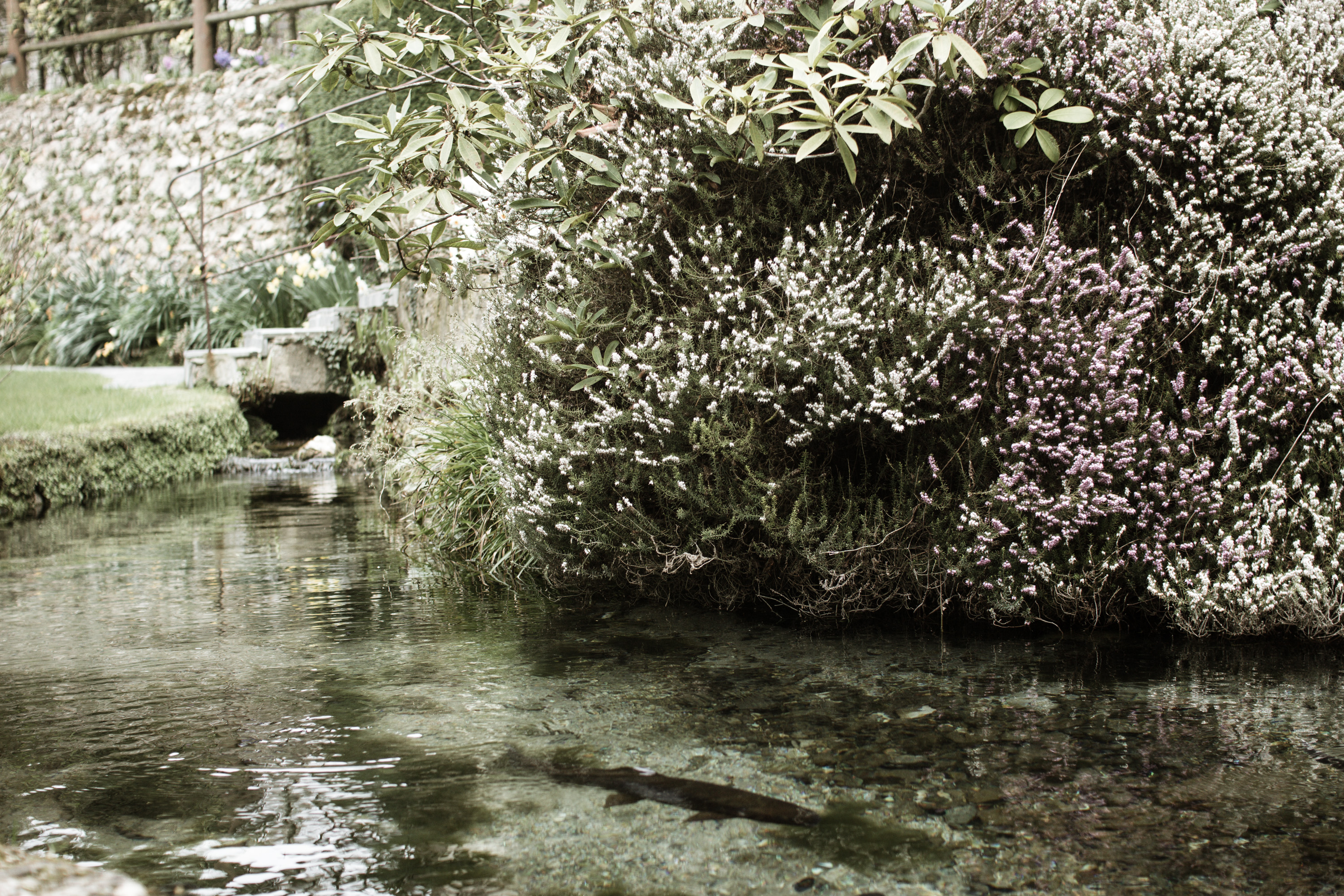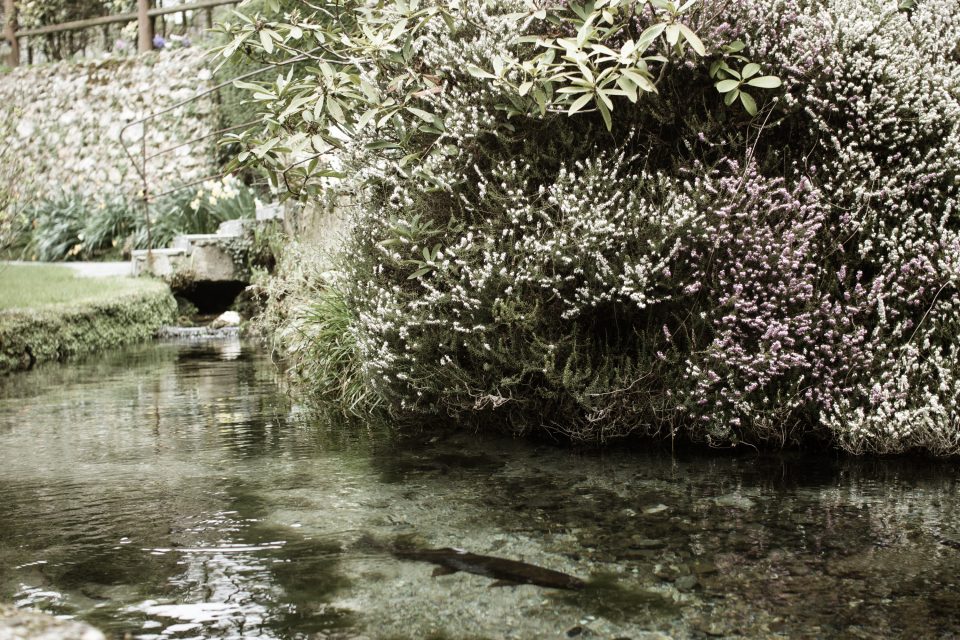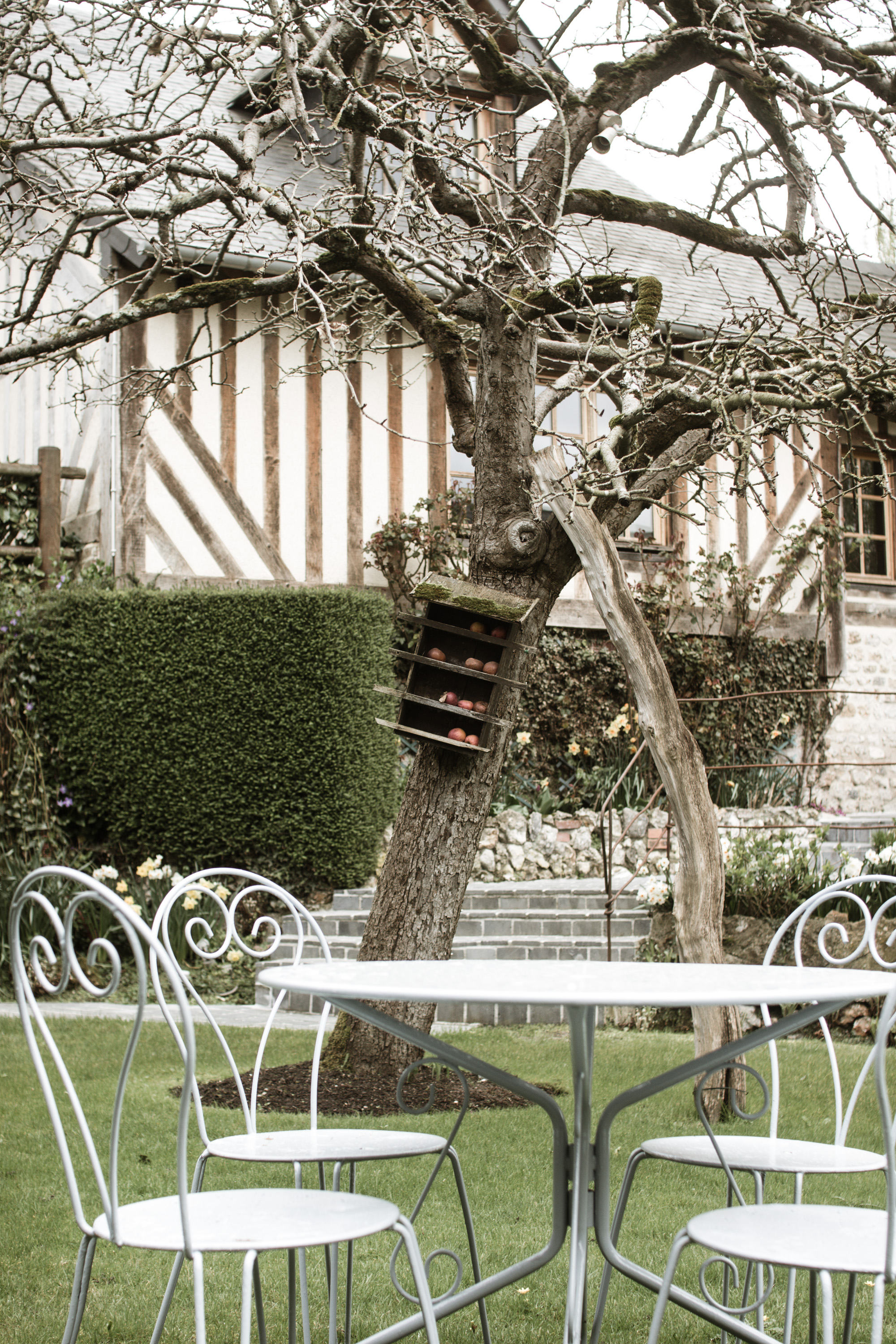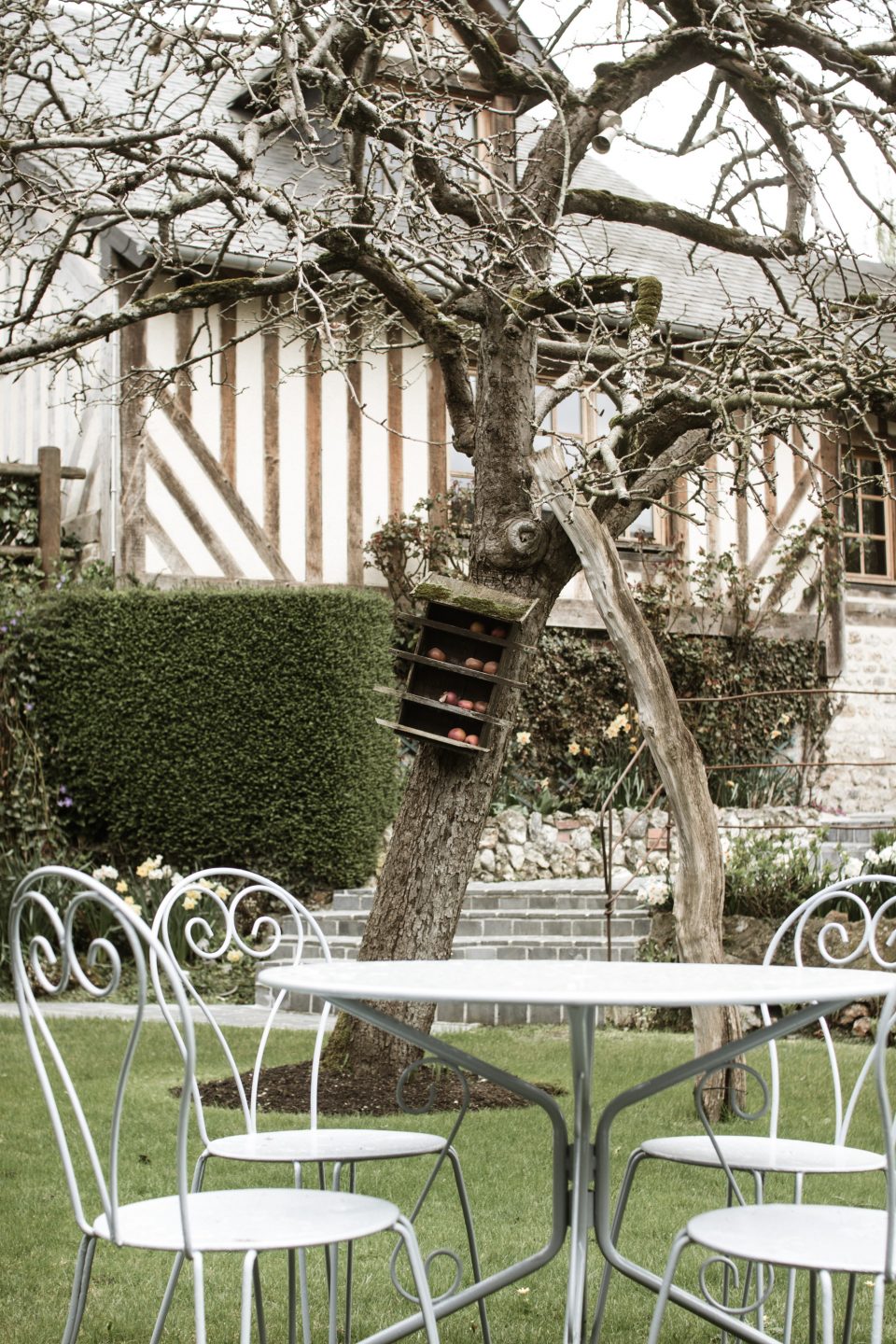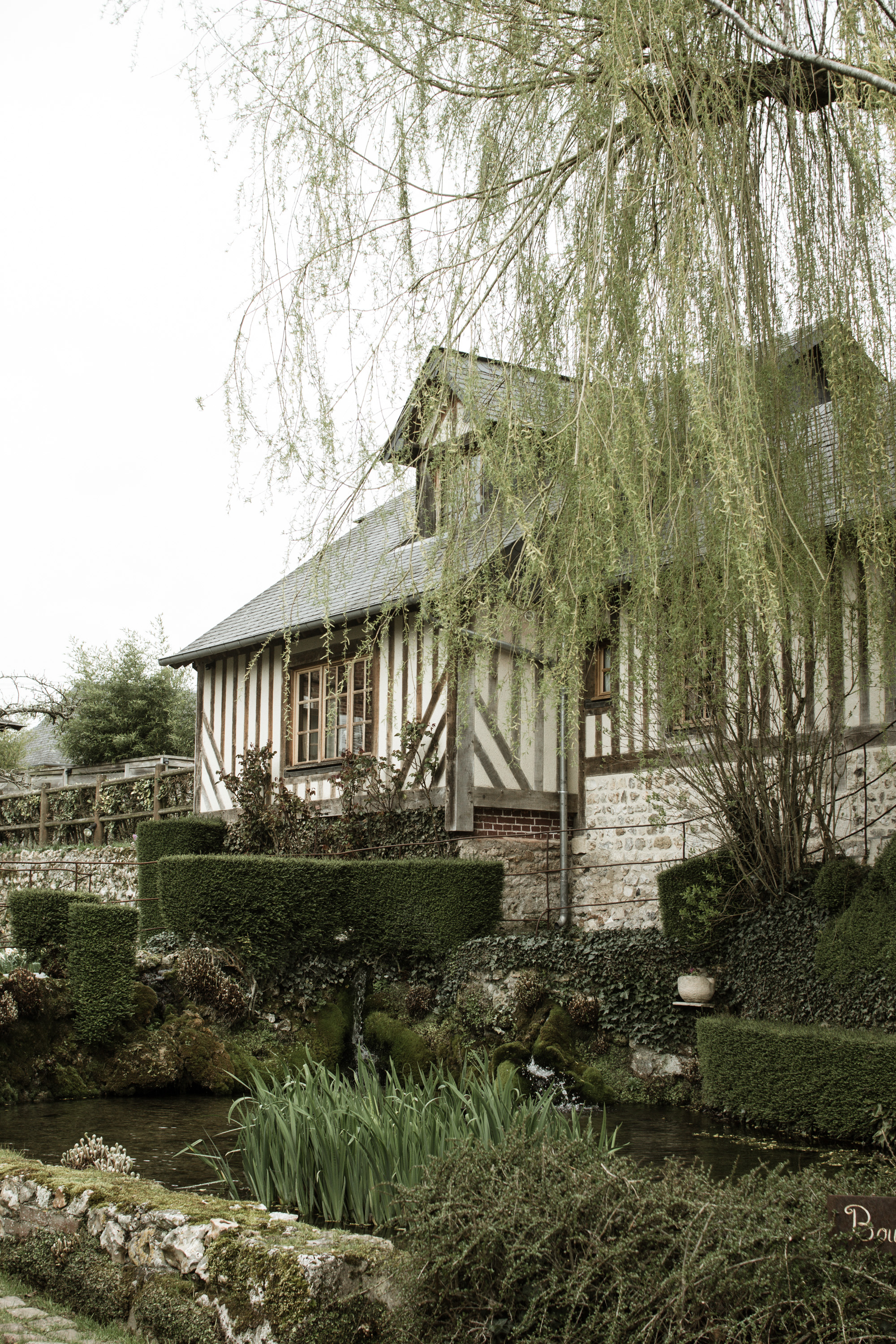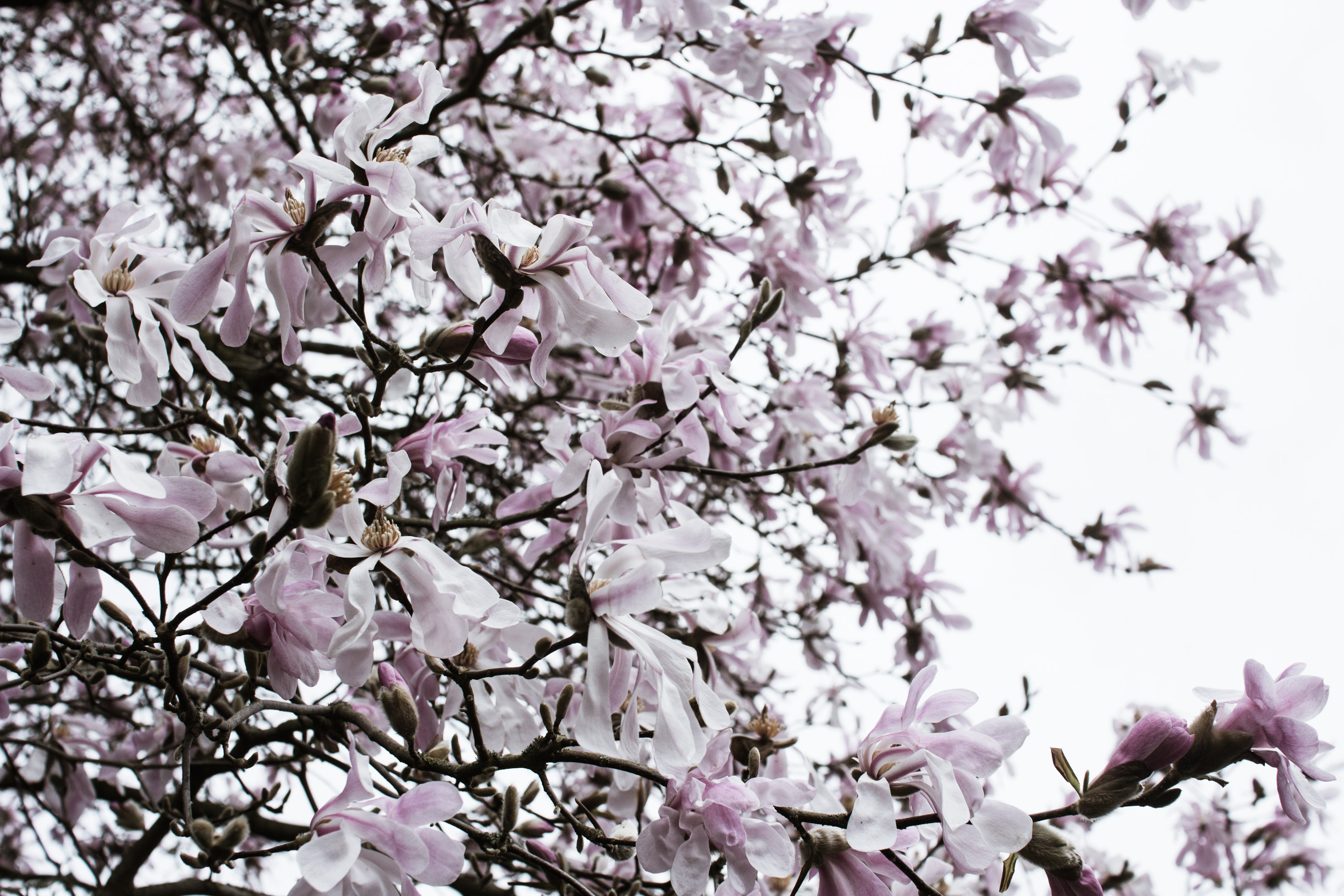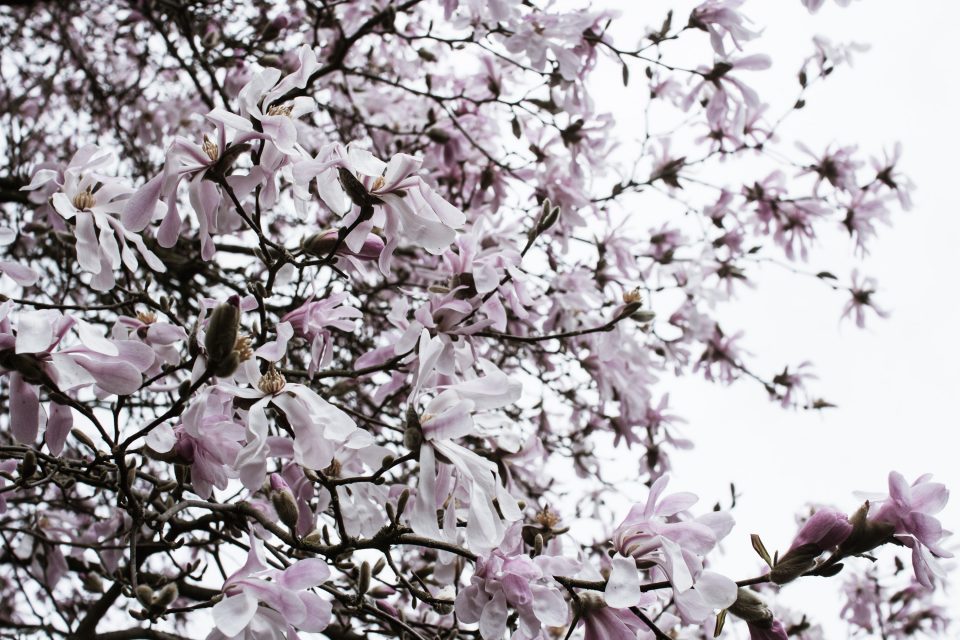 It was our first time in Normandy, and it didn't disappoint. The countryside en route to the Auberge was beautiful and the half-timbered farmhouses along the way were stunning, and of course I am now dreaming of a country home there. After a wonderful walk through the Auberge's picturesque garden filled with fresh blossom and the sound of trickling water, we found ourselves seated in front of a wonderfully delicious four-course set menu.  We have to admit, eating any more than one course is taking some getting used to as our role as travel/food blogger is stepping up a notch.
In the gallery below you will see the wonderfully delicious meals we enjoyed privately in the cosy, romantic interiors of the farmhouse dining room run by Yannick Bernouin and his team.
He uses fresh local produce and Normandy distinctive flavours to offer a four-course, fixed-price, fine gourmet menu that changes every day.
Amuse-Bouche:
Crème de chou-fleur
Cream of cauliflower
Starter:
Lobe de fois gras de canard au Calvados et Porto
Duck foie gras with Calvados and Port
Marinade de maquereaux au vin blanc et moutard l'ancienne cristel de céleri
Marinade of mackerel with white wine and traditional mustard with "cristel" of celery
Mains:
Supreme de Poulet vallée d'auge, gratin dauphinois pomme confit
Supreme of Chicken from Valley of Auge, gratin dauphinois apple confit
Cheese:
Le Camembert rôti
Roasted Camembert
Dessert:
Pomme rôti, caramel beurre salé
Roasted apple, caramel salted butter
Biscuit moelleux amandes au creme citron
Soft almond biscuit with lemon cream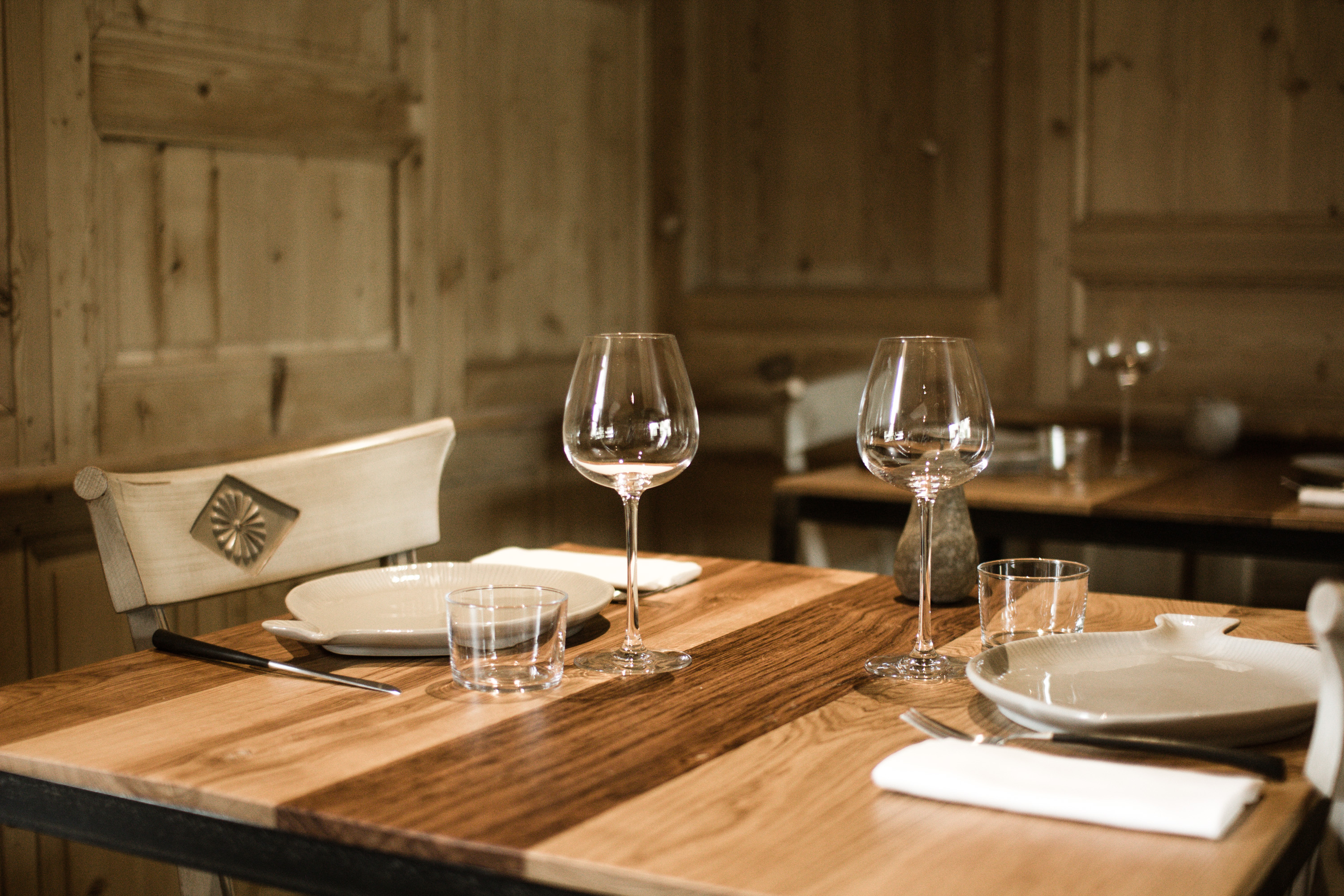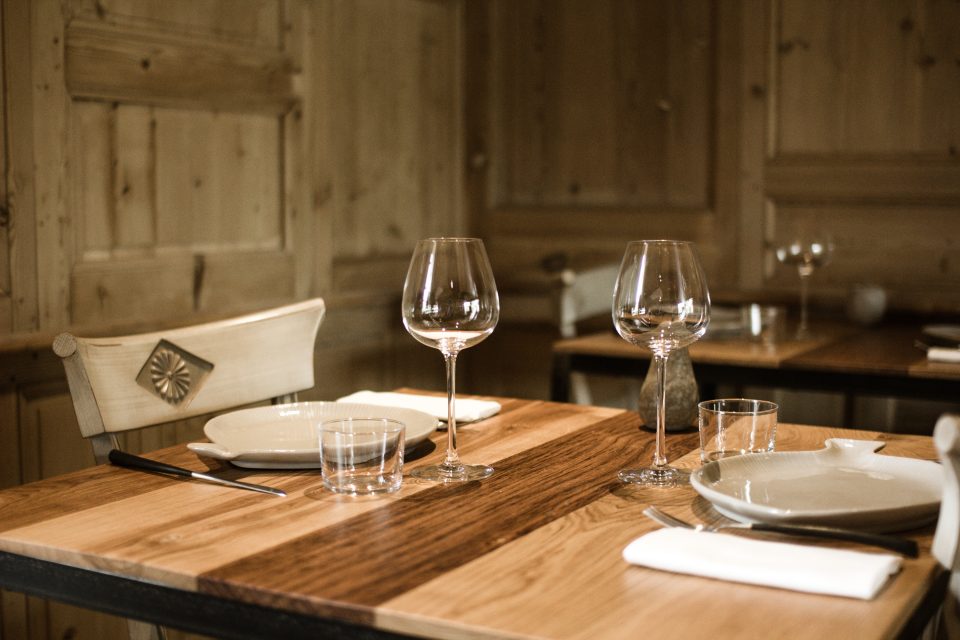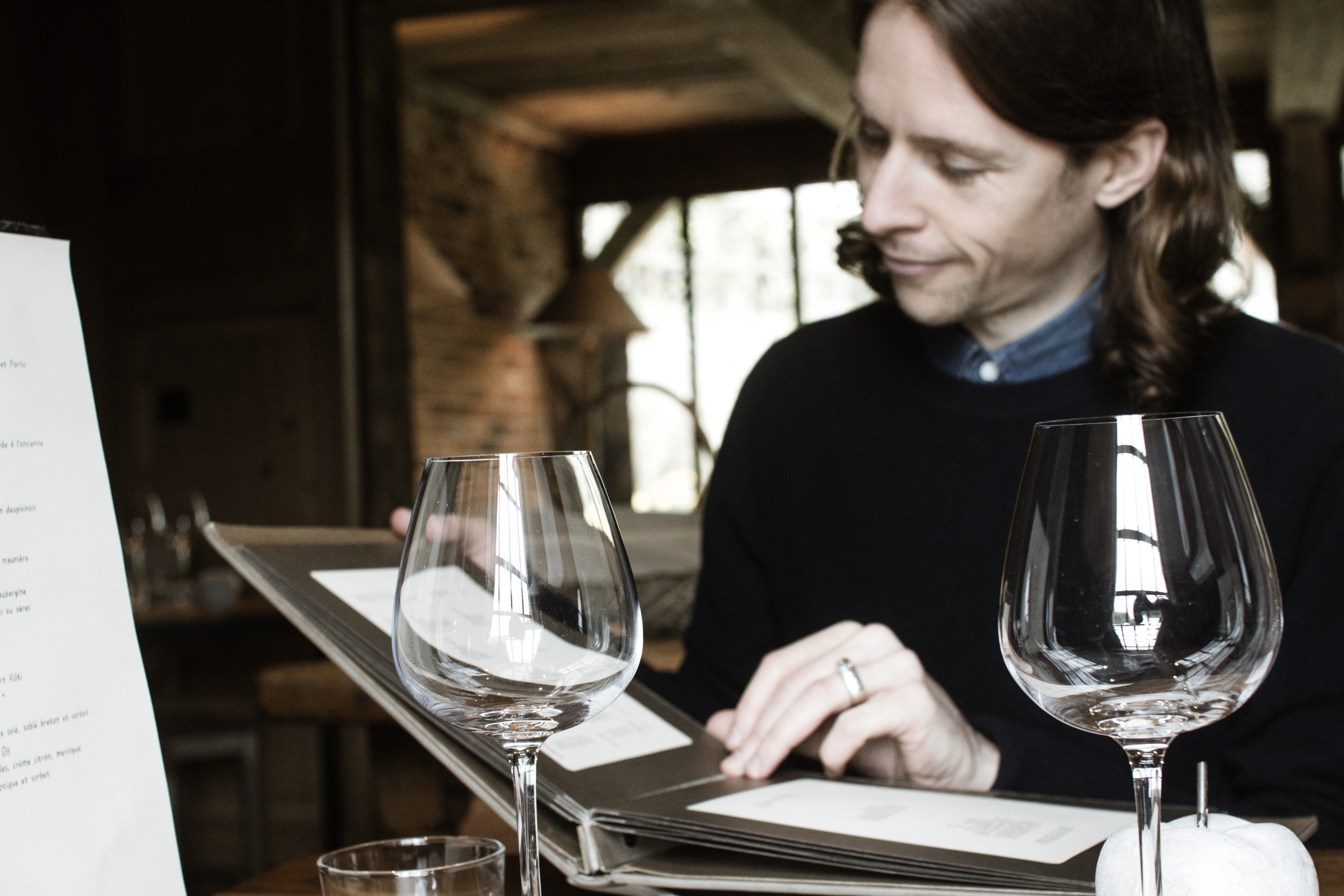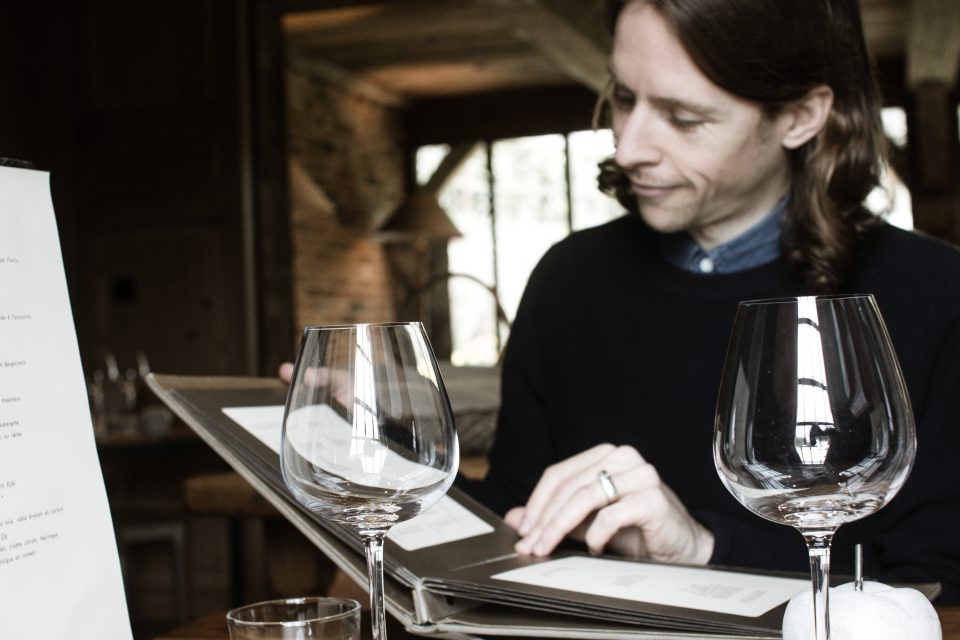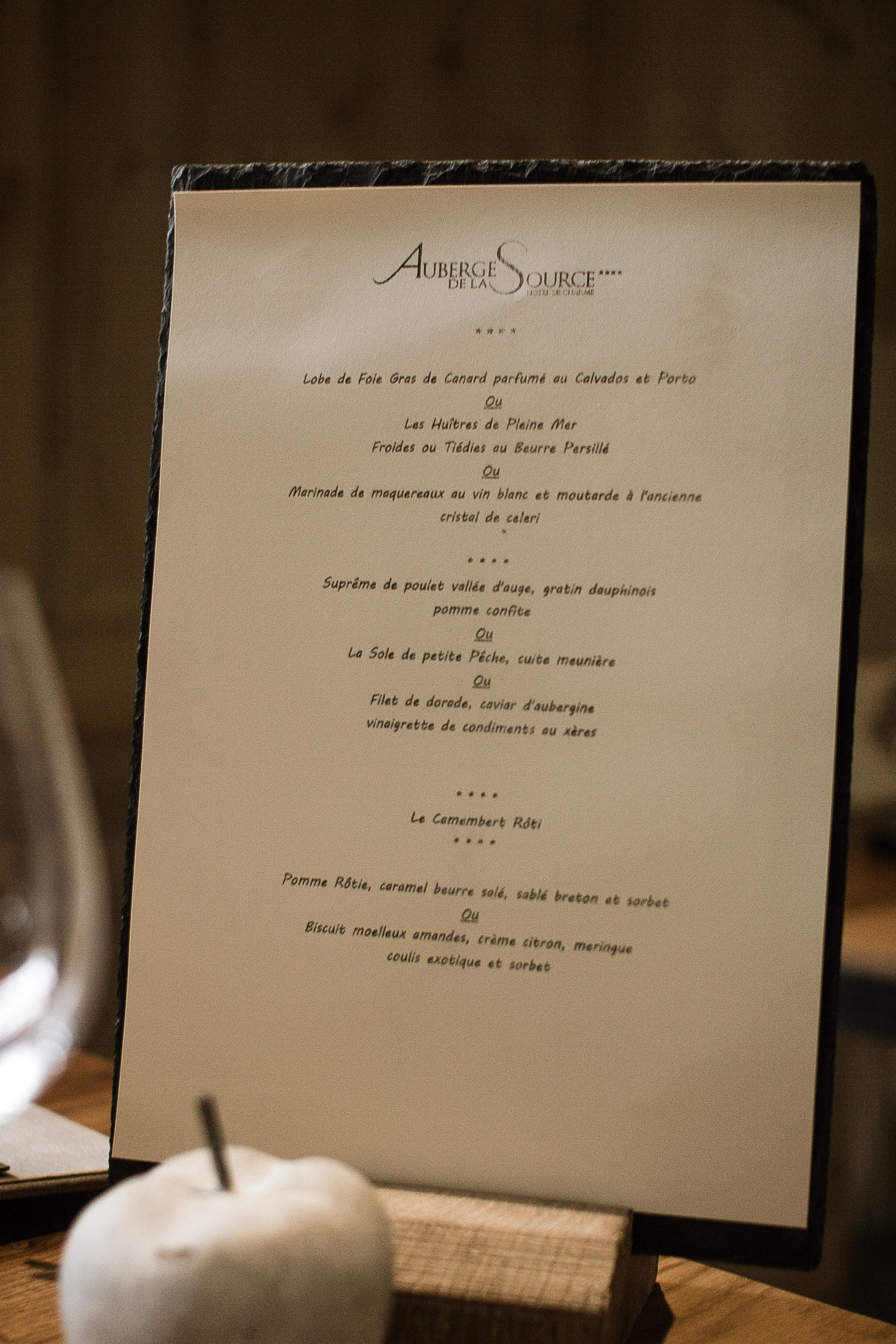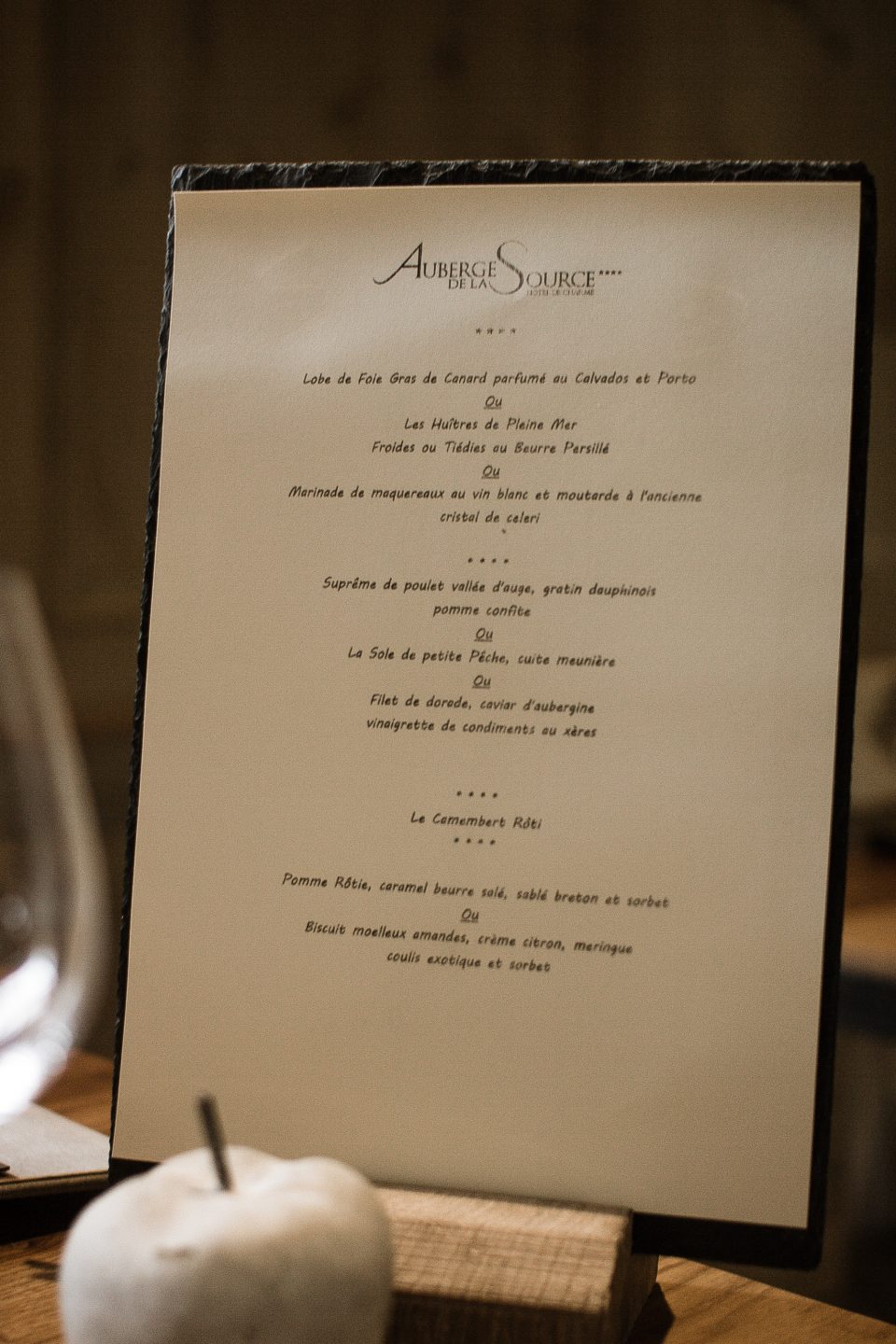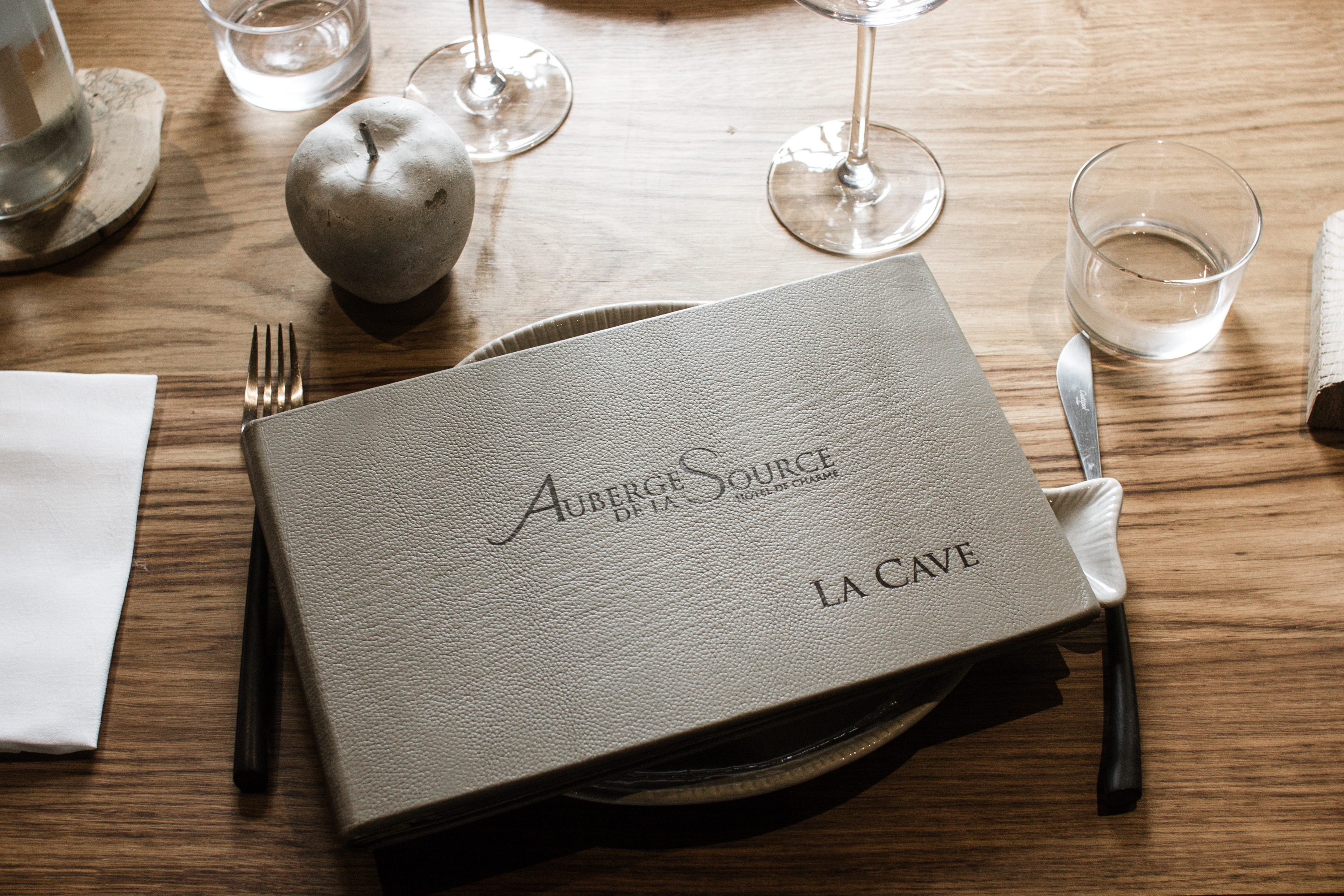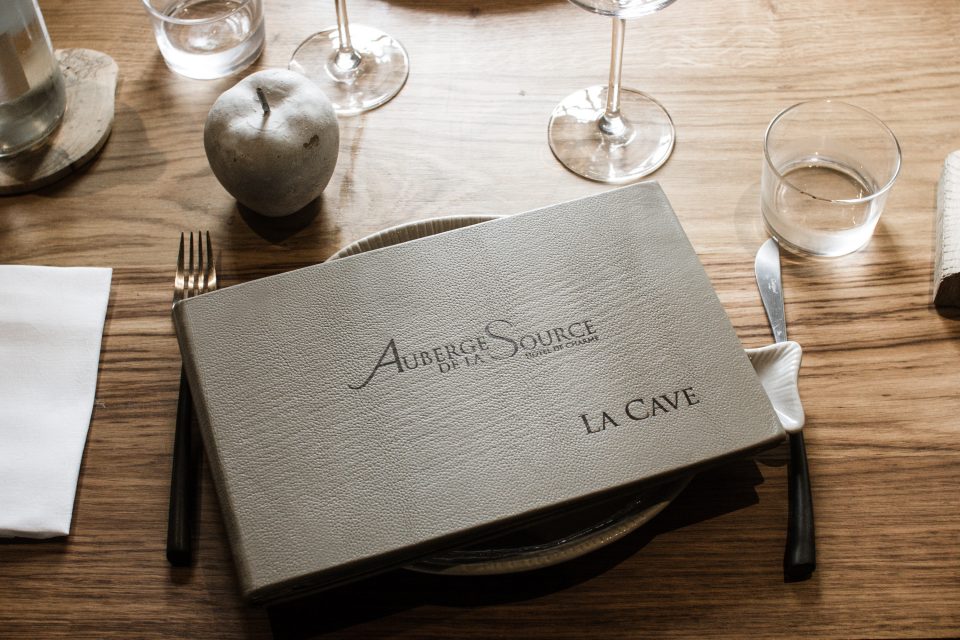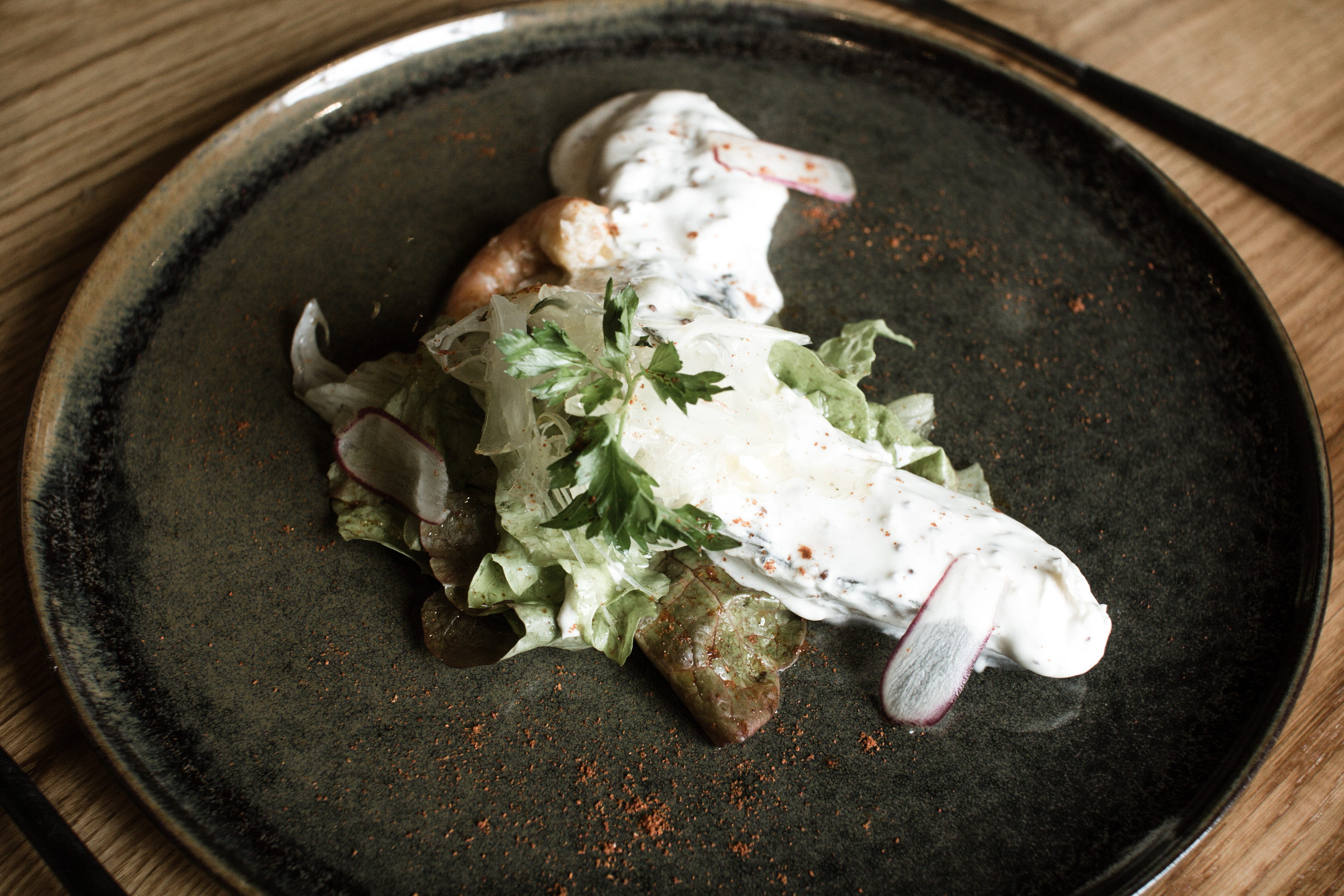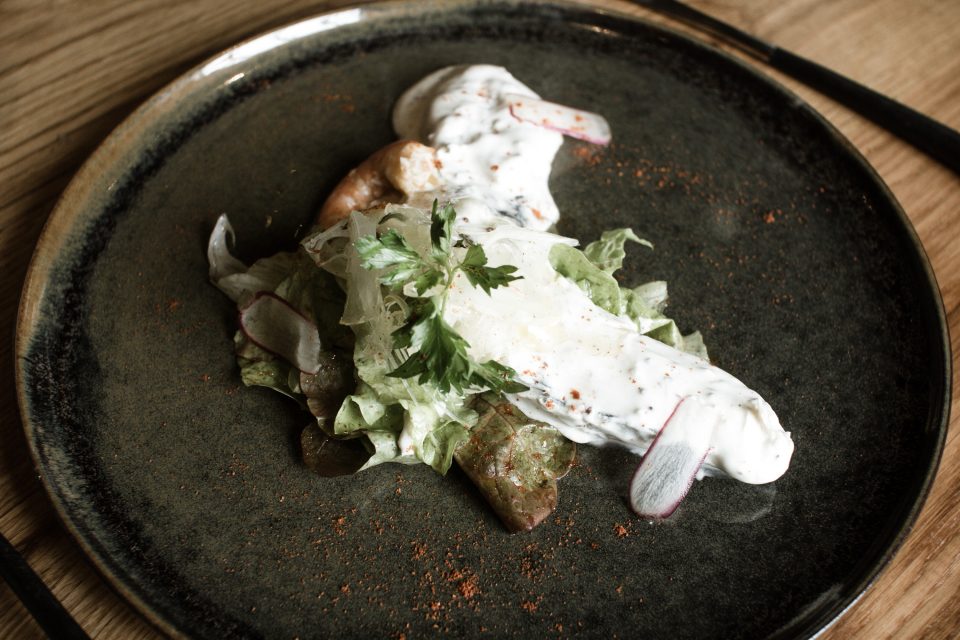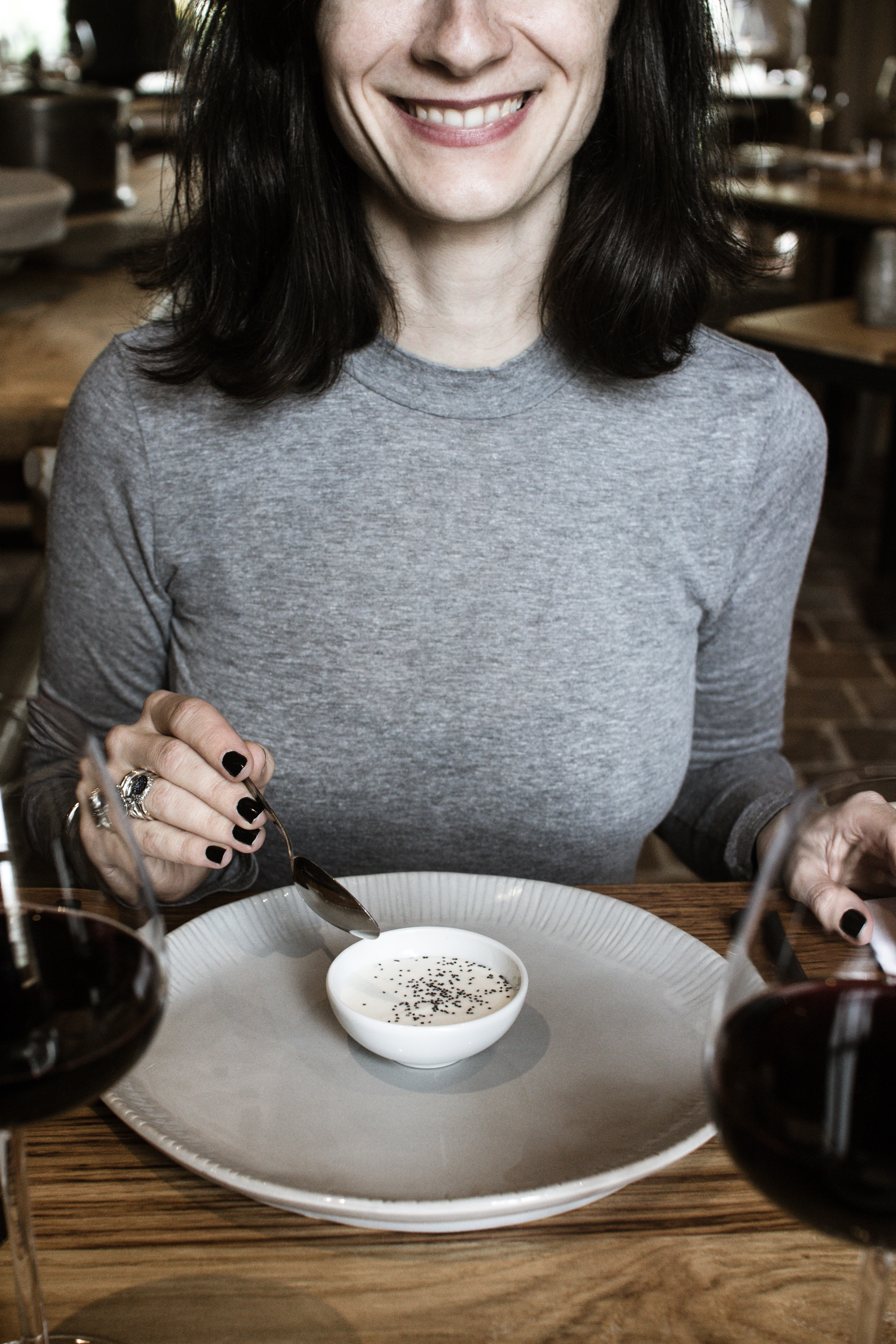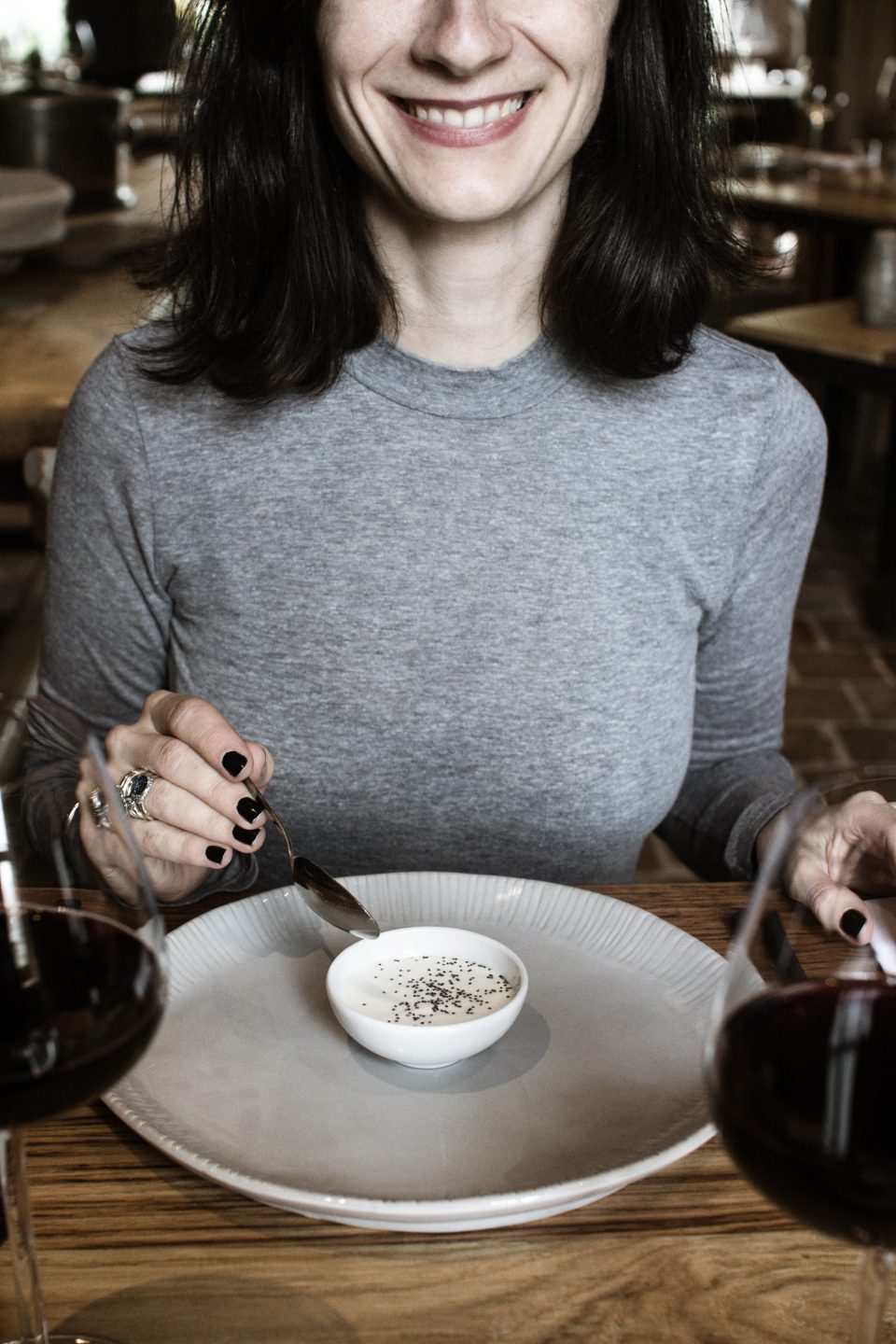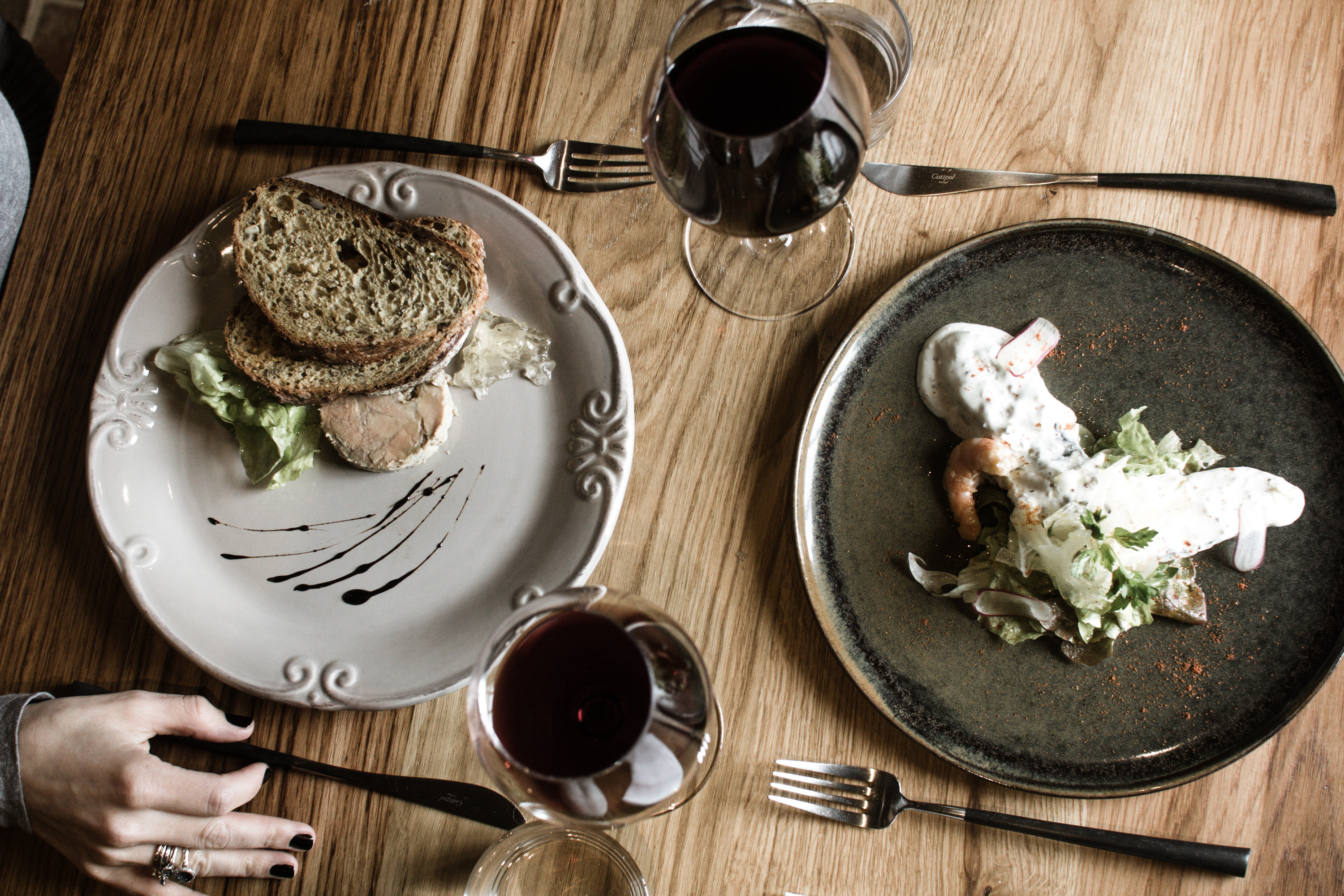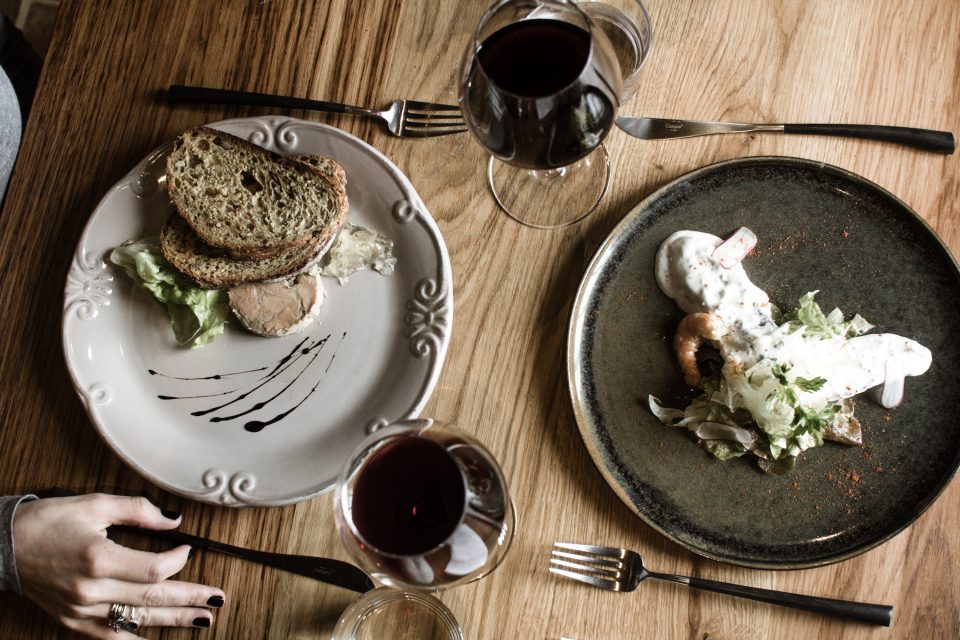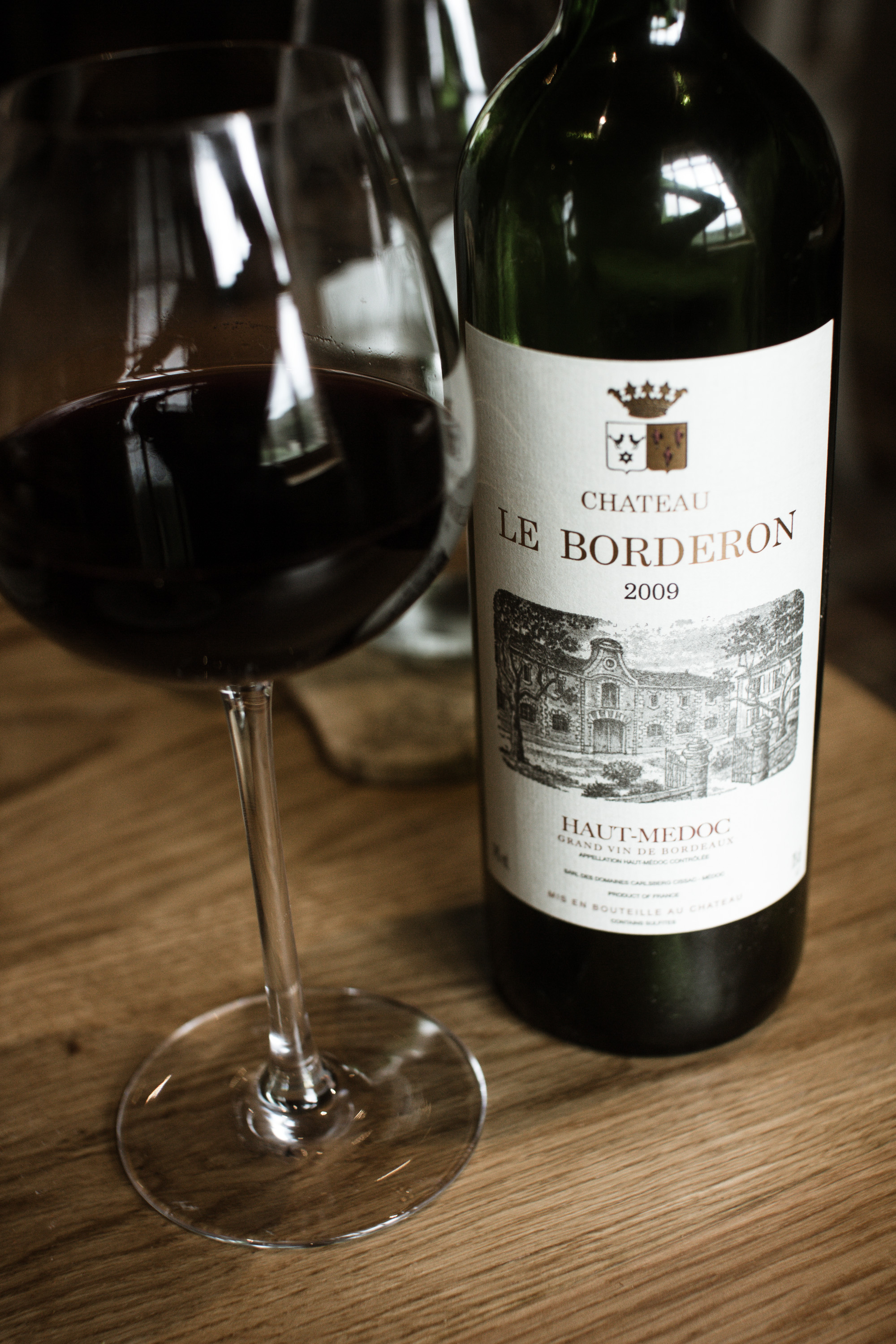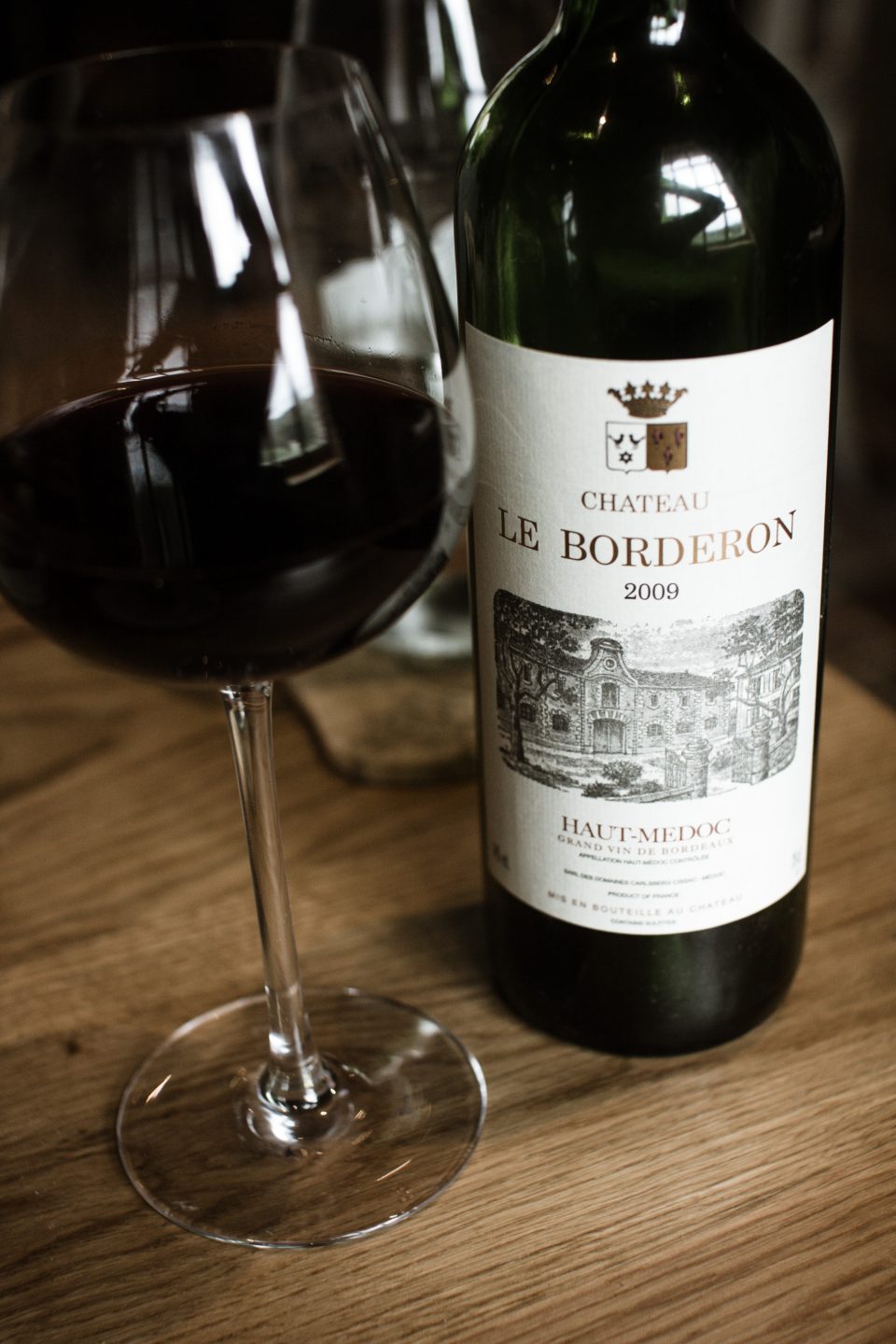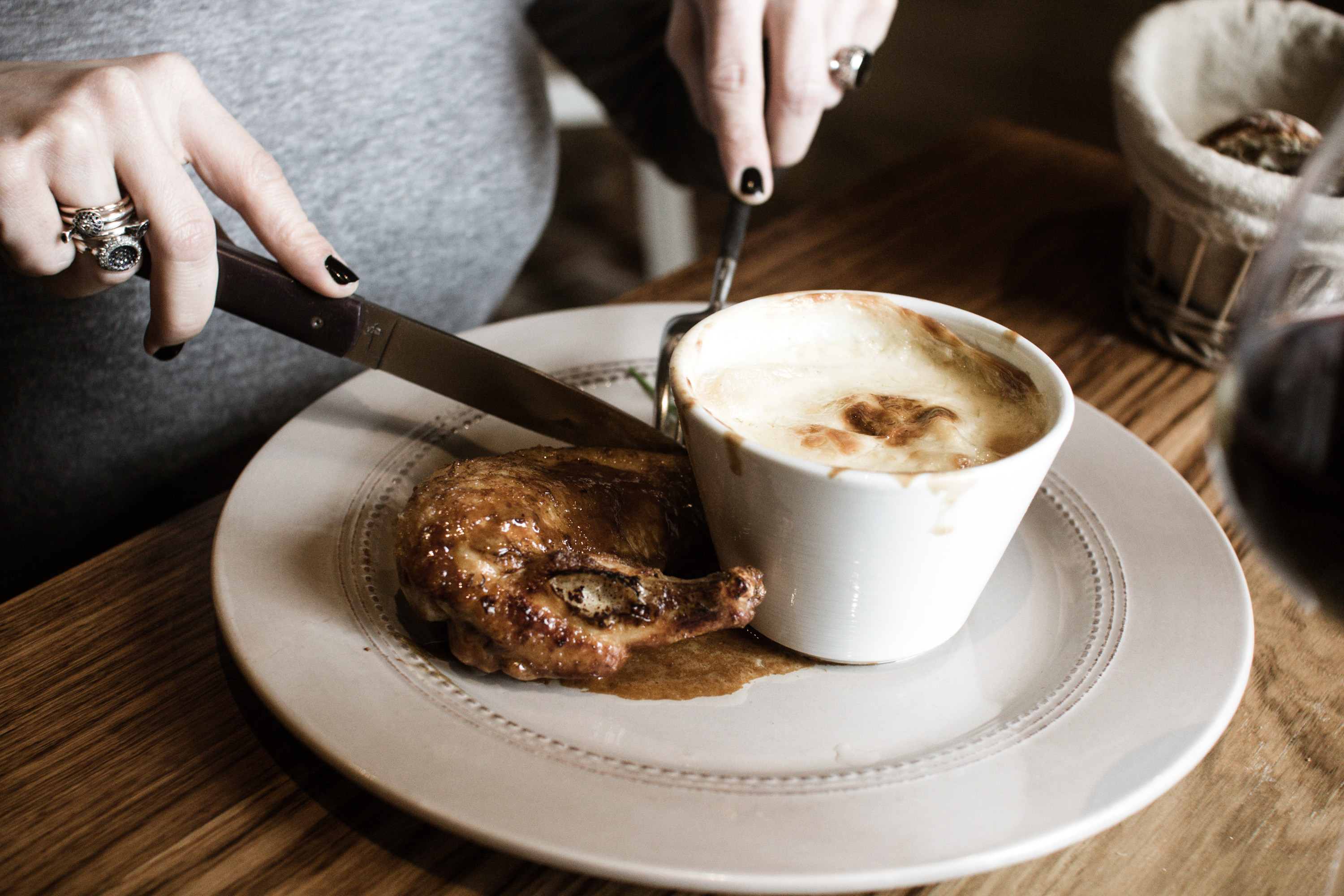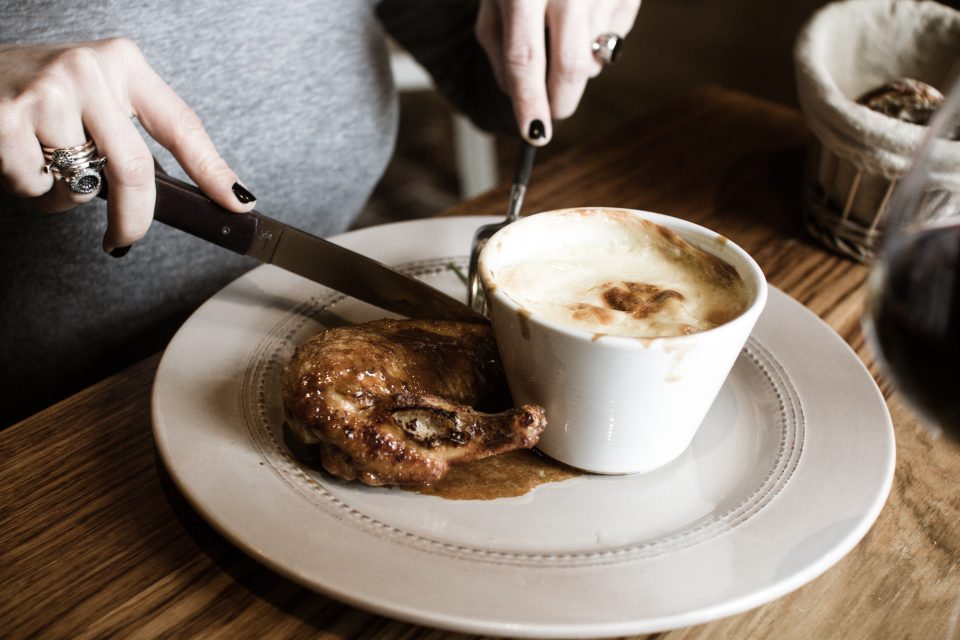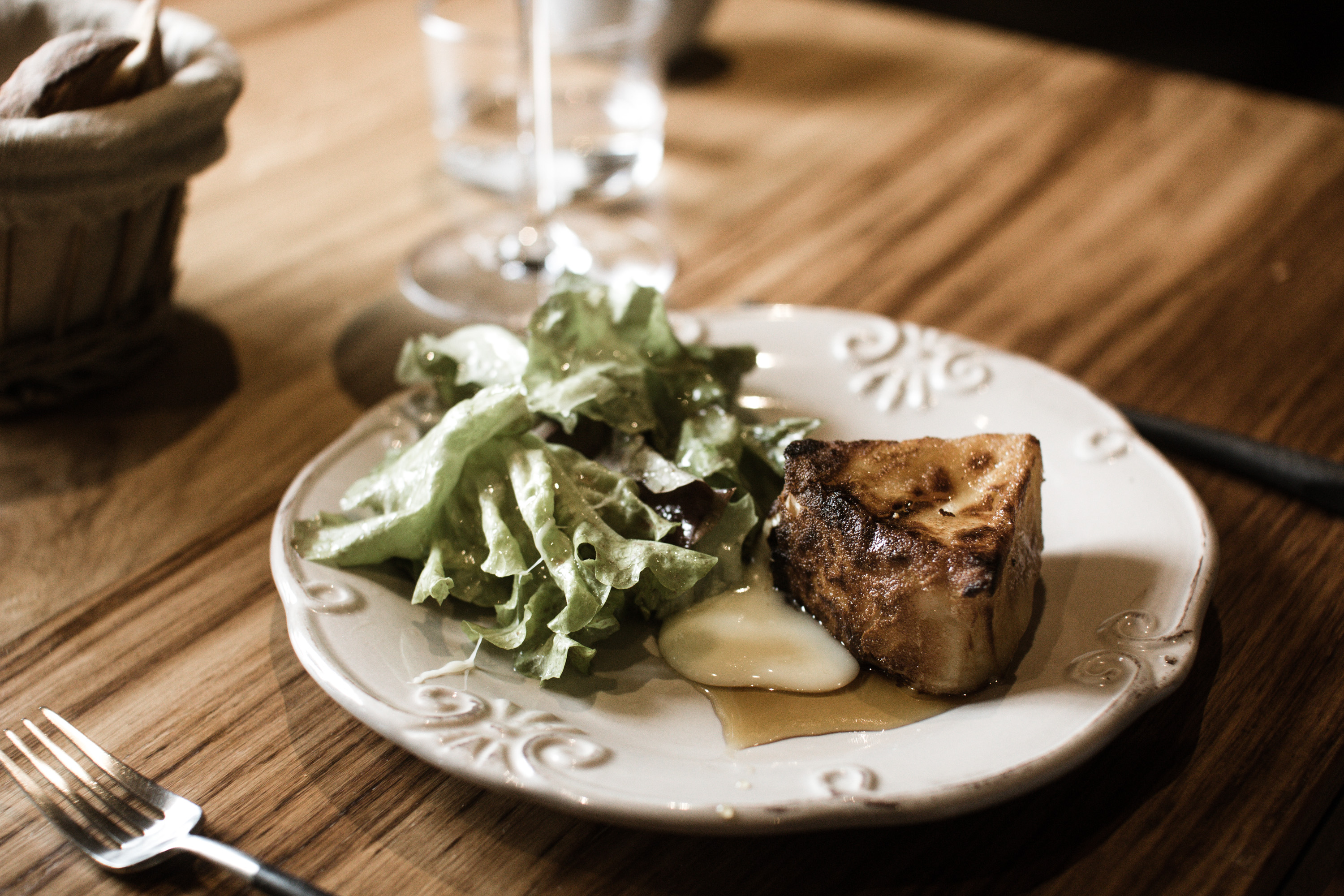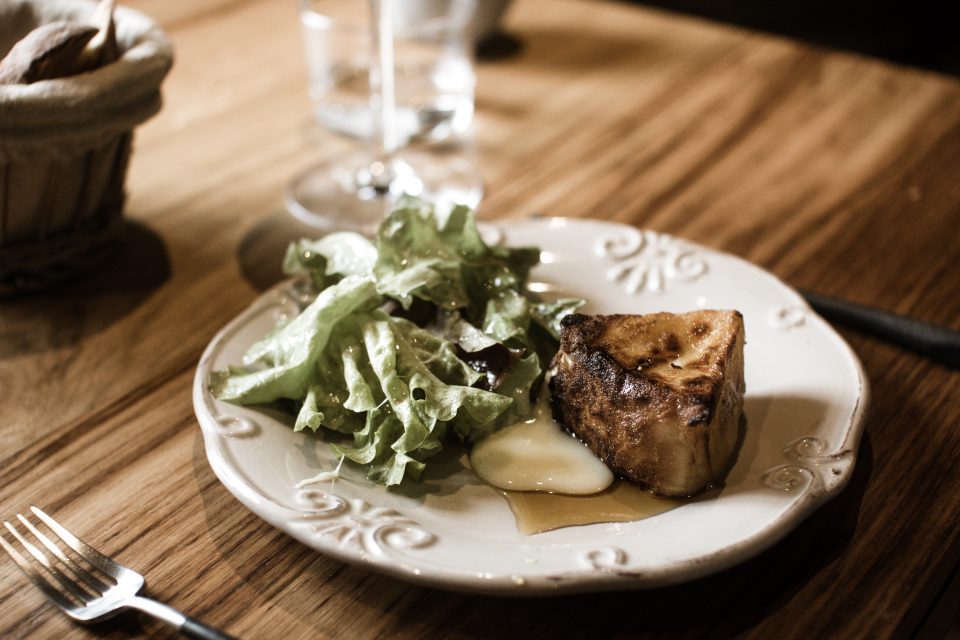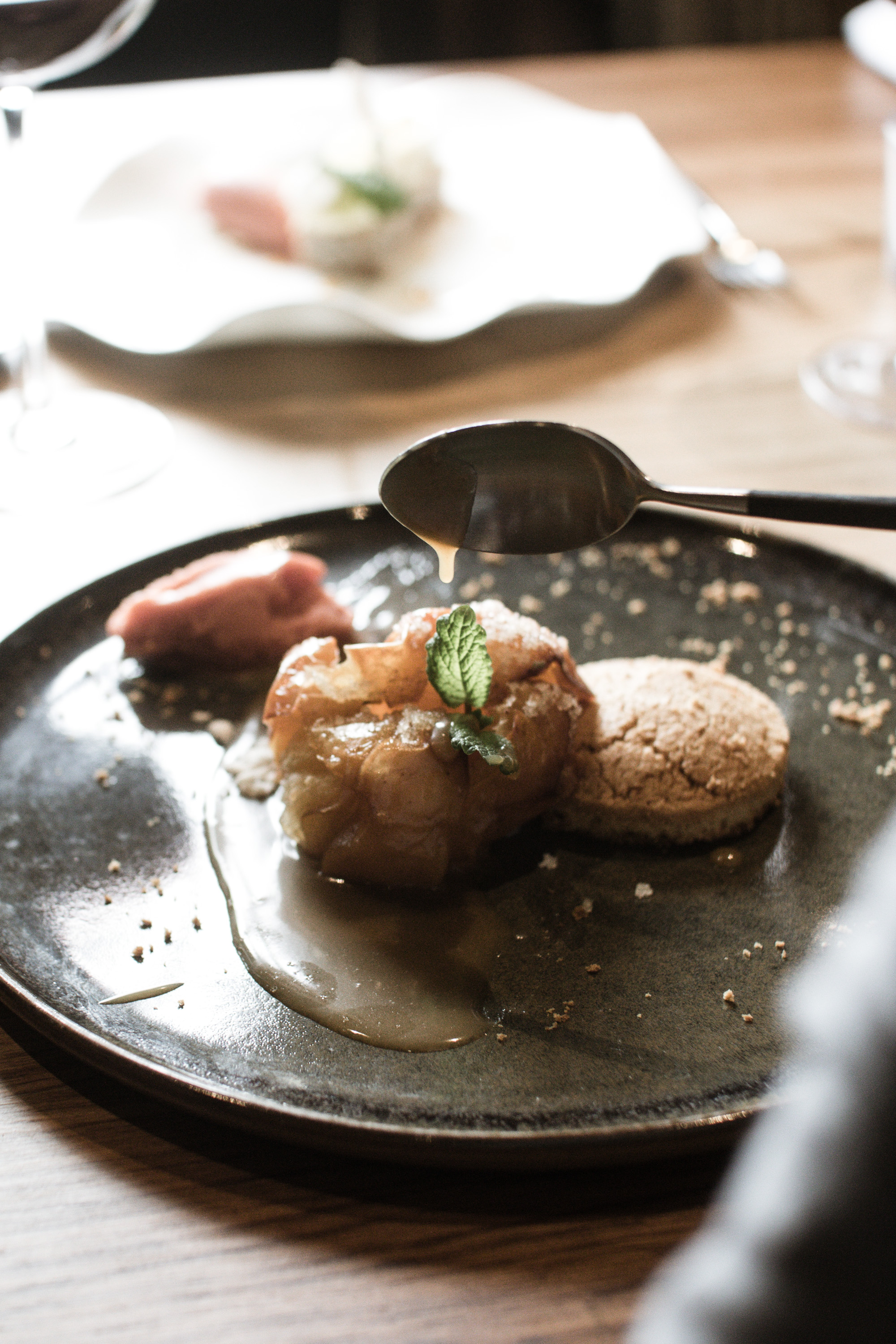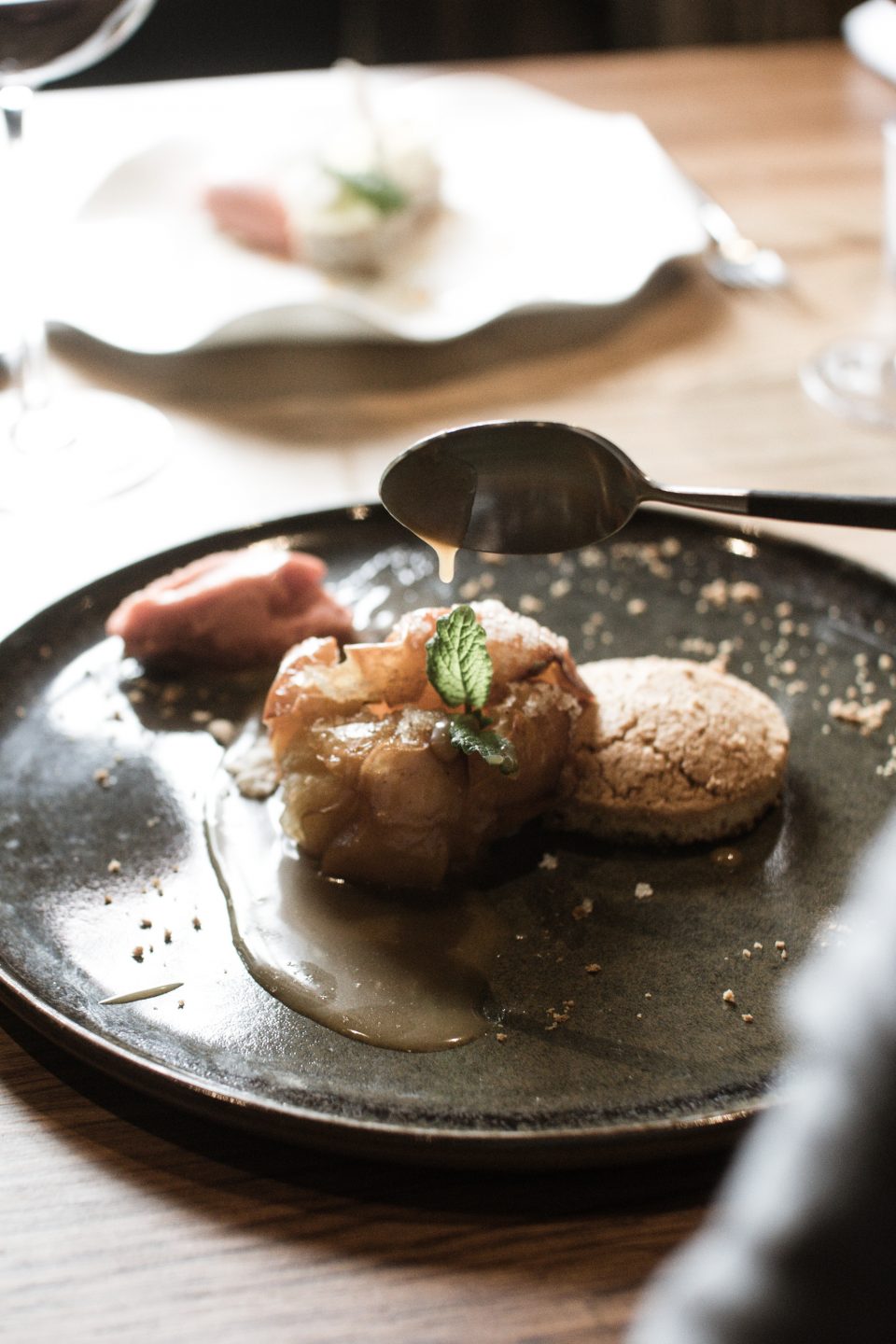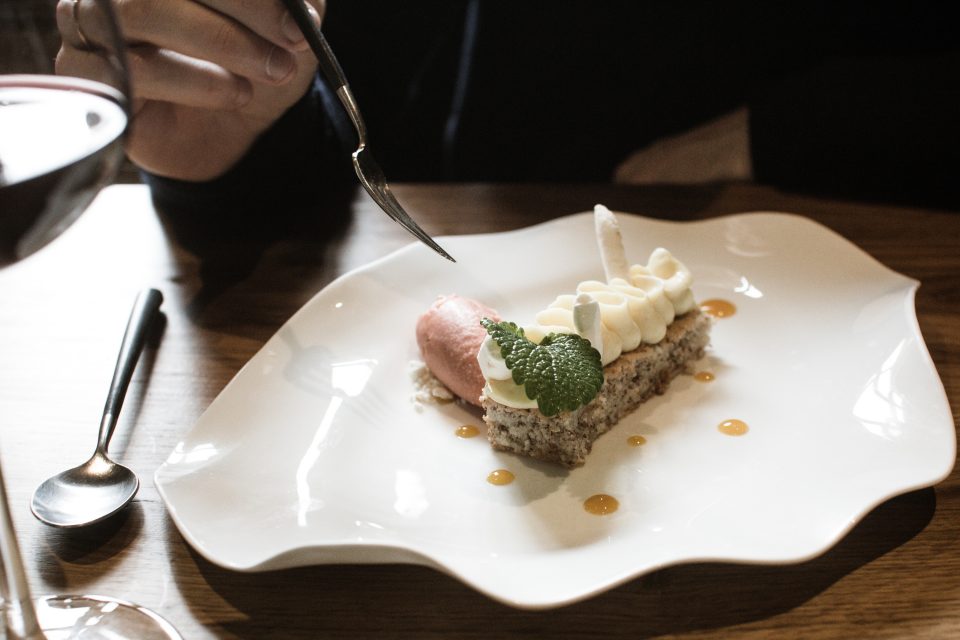 Our dining experience was delicious (food of this calibre in France usually is!). The location, the food, and the ambience was truly authentic and calm. The staff were bright and delightful, happy to attend and great at explaining the dishes and their preparation. Before our return in the courtesy car to the breathtaking Ferme Saint Simeon we enjoyed a game of noughts and crosses on their large-sized wooden games board in the cosy living area.
Being in such an idyllic spot was almost overwhelming, and it was a shame we weren't able to stay the night in one of their charming rooms. If you're ever looking for a weekend getaway in one of the loveliest countryside locations in France then you can't get any more idyllic than L'Auberge de la Source.