From a 5-star luxury hotel bed to a 9+ year old rental mattress at home (which was essentially like lying on a bed of springs at best) and my acute allergies I was getting from our feather pillows, I realised we urgently needed an upgrade. If there is one thing I have learnt in recent years, it's that sleep is one of the most important things you need for a healthy and productive life.
So, off I went into the Parisian suburbs in search of cheap solutions at Ikea. As soon as I got in there I remembered I didn't belong, but I stuck with it and rushed through to the bedding section where I tried out, photographed and noted the price of every mattress they had on offer. I must have spent about an hour in there (5 minutes was already too much) analysing quality versus cost. I tried to convince myself that perhaps we should "invest" in one of these not-so-cheap and not-so-perfect mattresses, yet the fact of the matter is I left as swiftly as I arrived, with no intention to ever go back. Anyway, hold up — this blog post isn't about Ikea, it's about something much better…
My search for a better mattress and new pillows took me another few days of Google searches that led me to something quite extraordinary: Devon Duvets. British handmade wool duvets, wool mattress toppers and exceptional unique folding wool pillows (and even wool beds) in every size for every need.
The conscious use of natural materials that are renewable, responsible and environmentally friendly supports farming communities and protects the environment; helping to secure it for future generations.
This company and their fantastic range of sustainable, handmade wool products was certainly a company I wanted to support and try out. So, we decided to choose a mattress topper rather than buy a new mattress — that way we could take it with us when we moved away from our rental and it would hopefully solve the problem of uncomfortable sleepless nights. The fact that all their products are washable also made this an easy decision to commit to.
Our other purchase was to be their fantastic folding pillows, which would hopefully solve my allergy problems. The video below shows Devon Duvets' company owner Dick explaining how these pillows can be easily folded, their machine washability, and the added benefits of the unique design enabling easier airing and drying. They are really quite extraordinary, take a look for yourself.
Just a few days after placing the order, our wool pillows and mattress wool topper arrived and our bed was transformed to feel like the experience of sleeping in a 5-star hotel in our very own home. The portable mattress topper has simply and effectively revitalised our cheap mattress (and sleepless nights), which we didn't realise could be easy and possible. No more nights on a bed of springs, no more mornings waking with a stiff neck and best of all no more dust allergies thus far. We even upgraded our bedding back in Scotland so we sleep in comfort whichever home we are in.
Devon Duvets is high grade platinum British wool that has not been bleached or chemically treated leaving its natural ability to resist moisture absorption intact – regular unfolding and airing of this pillow helps the wool fibres to continue their work of repelling and wicking away moisture where dust mite and bacteria cannot survive,  leaving you with an aired pillow that is much healthier.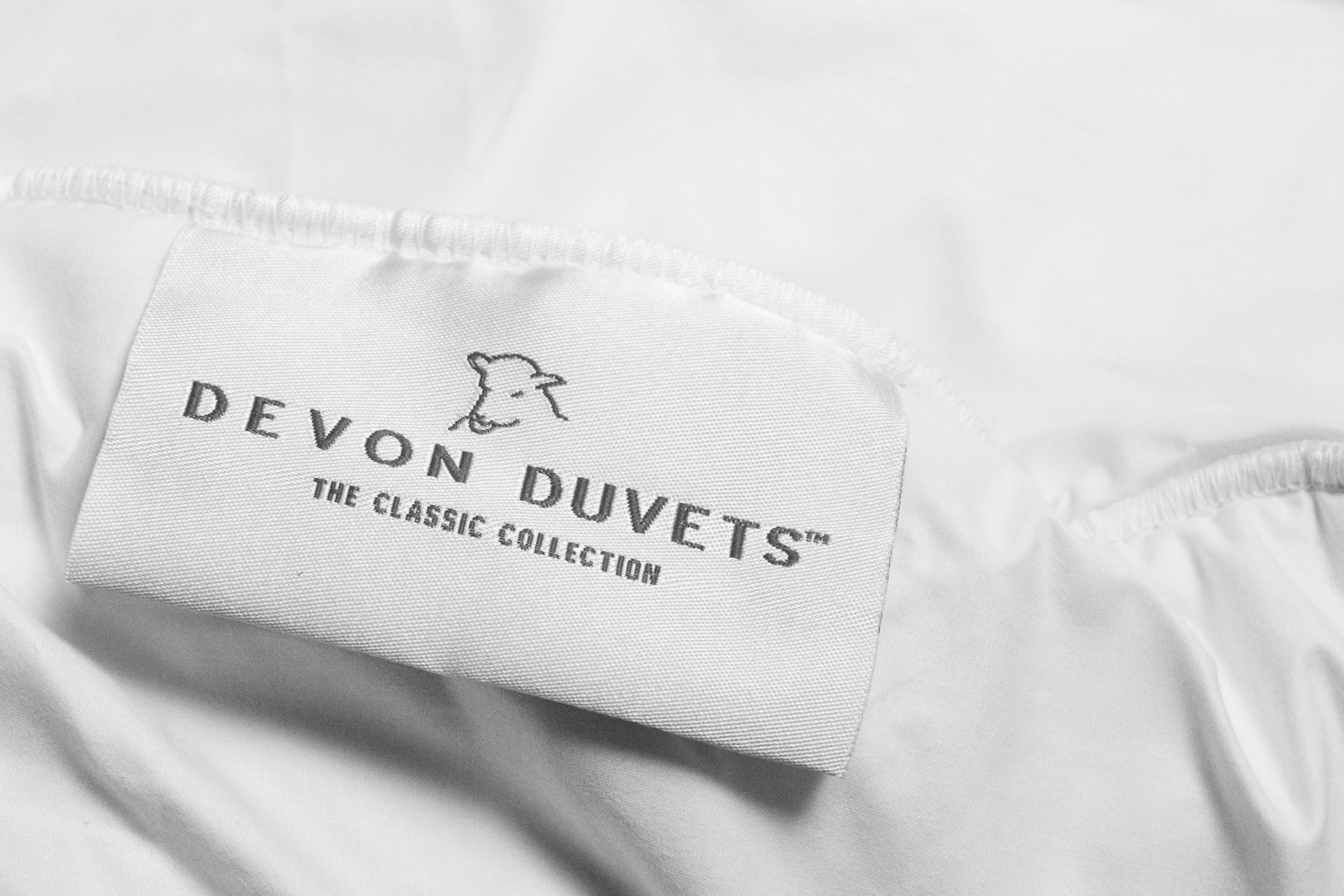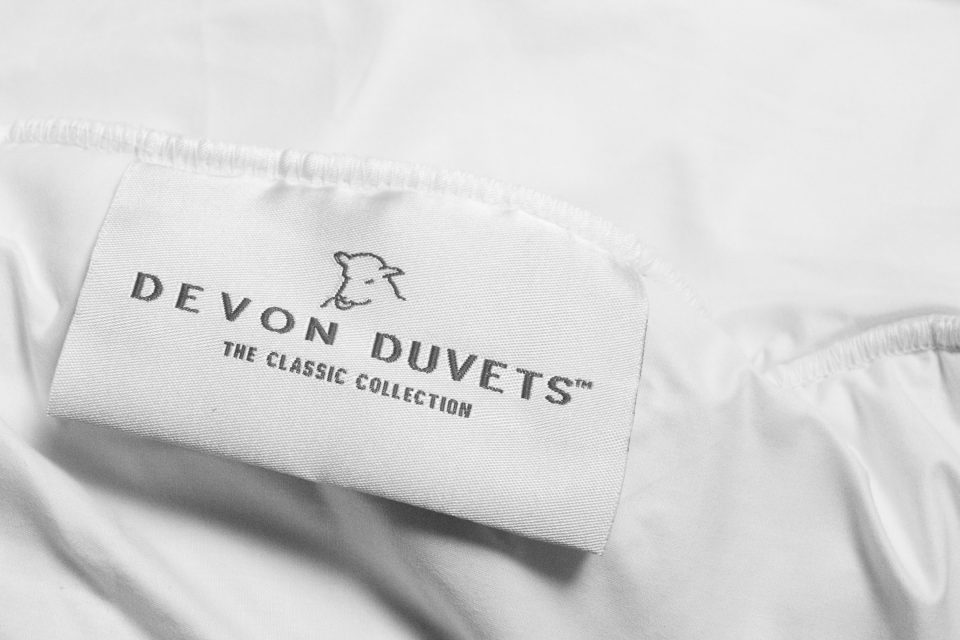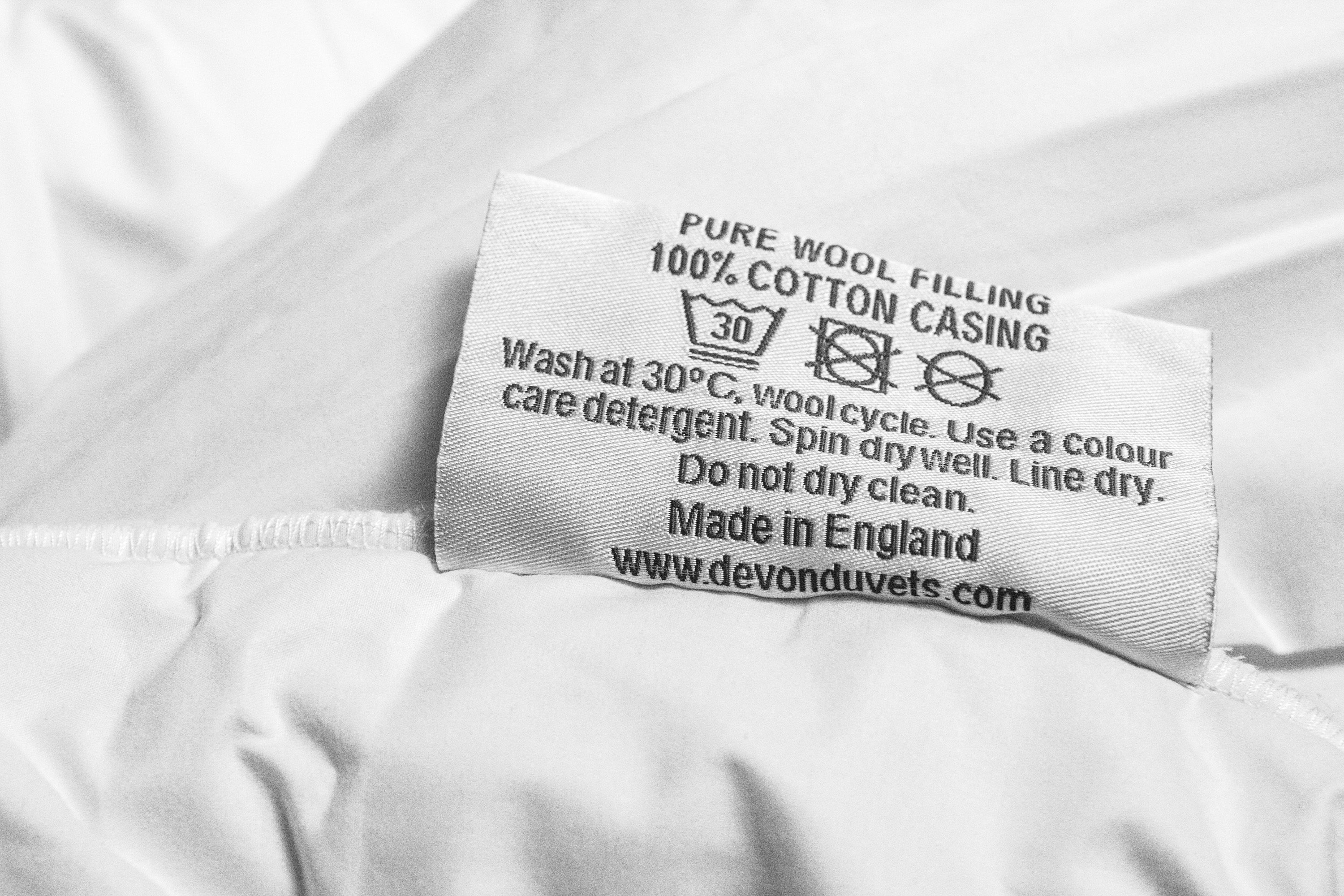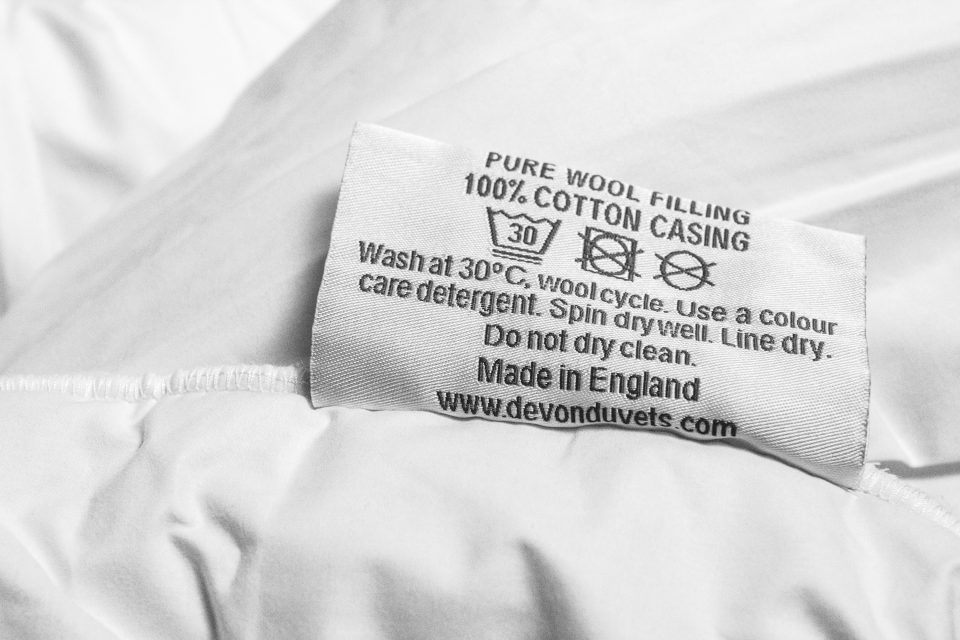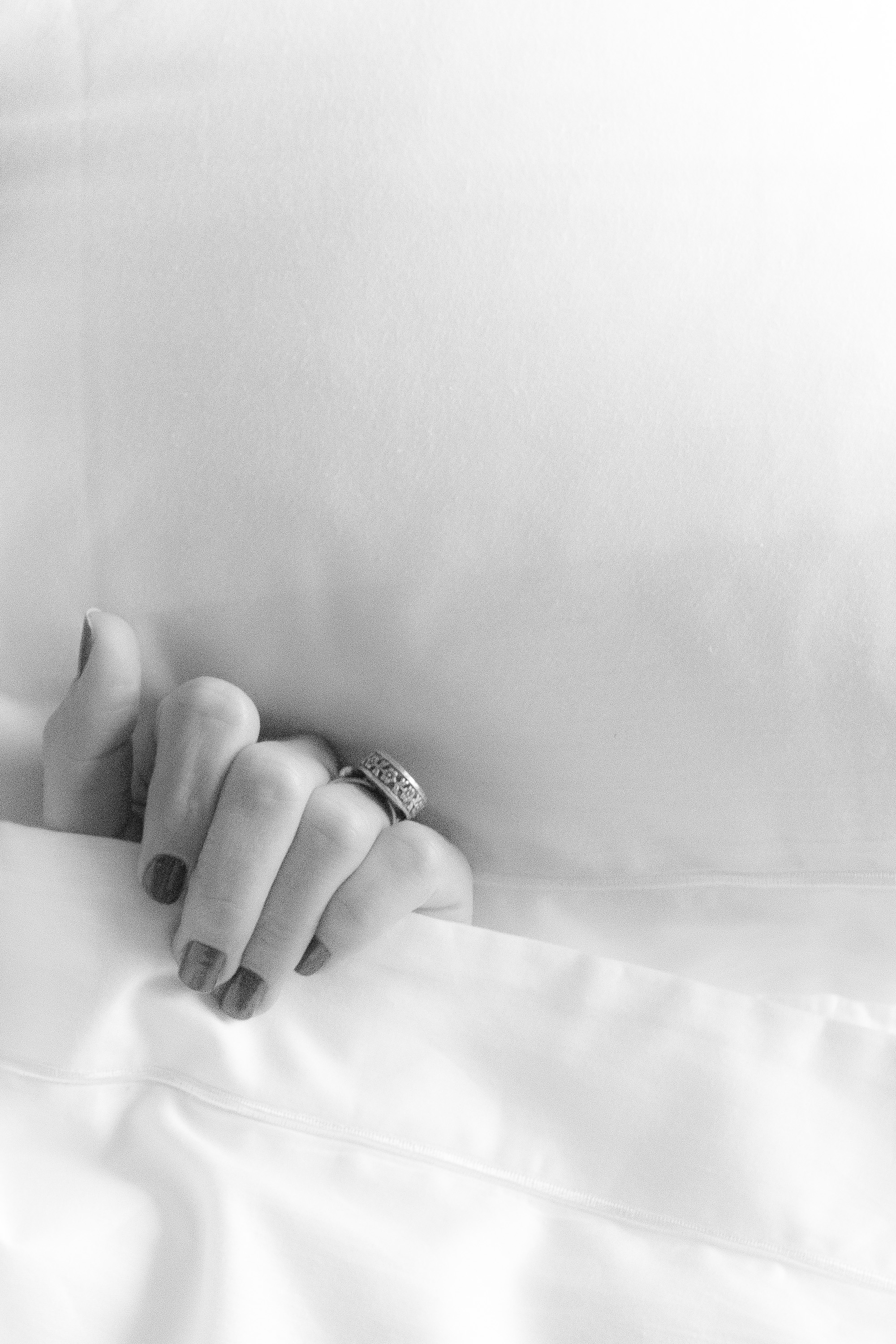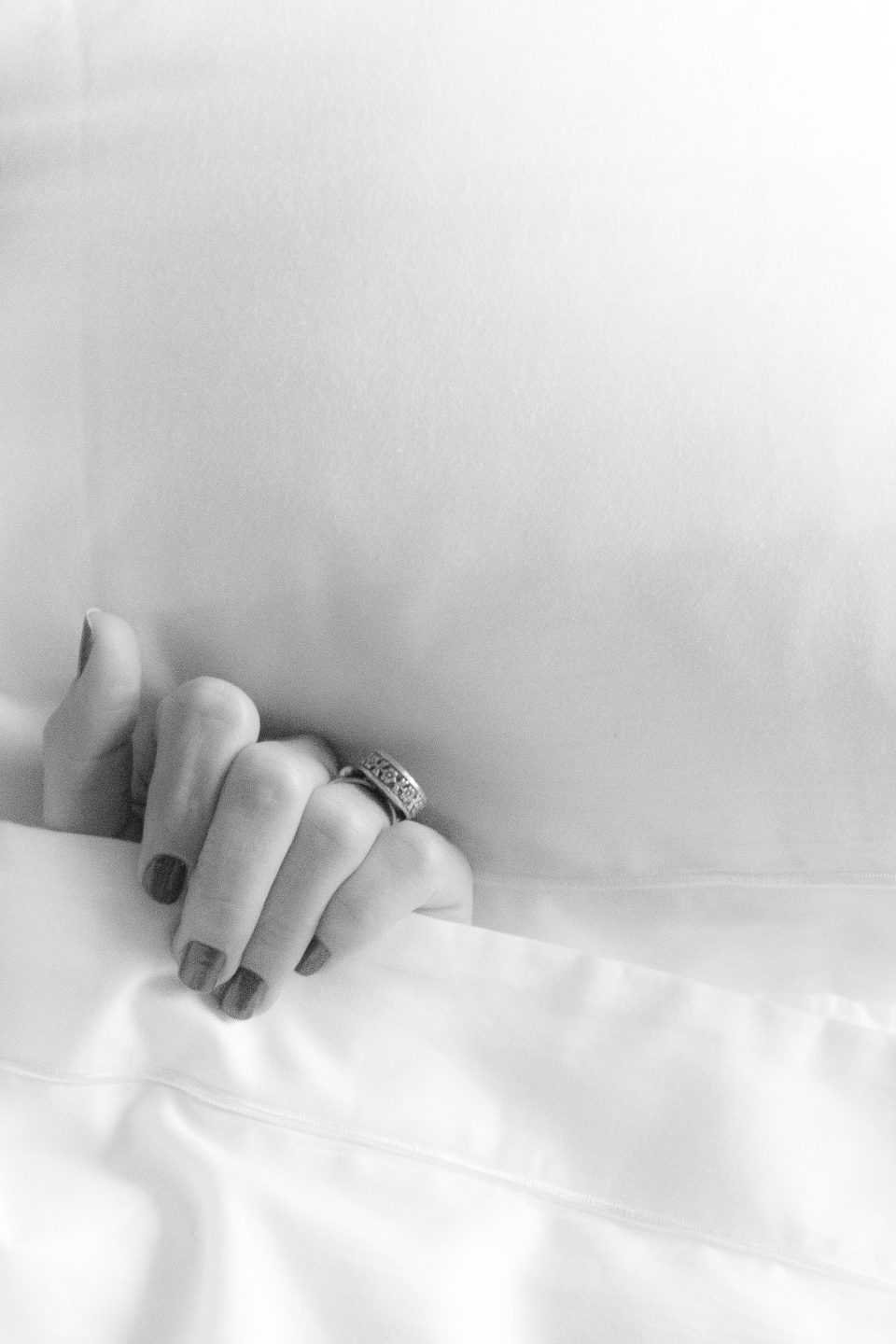 We are so extremely happy with our Devon Duvet products and so happy to support a high quality UK small business with a great mission and wanted to share that discovery with you in the hope to encourage you to shop locally to support quality British industries too. The portable mattress topper has simply and effectively revitalised our cheap mattress (and sleepless nights), which we didn't realise could be easy and possible. We haven't purchased one of their duvets yet but that's certainly going to be our next home purchase to keep us cosy on these extremely freezing Winter nights.
To protect our mattress topper and wool pillows we have invested in super padded, thick 100% cotton protectors which we bought online at John Lewis. Devon Duvets also offer a fantastic range of Egyptian cotton bed linen at a 50% discounted price should you buy one of their wool mattress toppers or wool pillows. They even include a hand signed note to tell you who personally made your item, alongside a wonderfully scented lavender sachet to use in your linen cupboard.
Product Details
Cotton Seersucker Bedding
Cotton Pillow Protector
Cotton Mattress Protector
Wool Mattress Topper
Wool Pillows
Egyptian Cotton Bedding (Photographed in lower gallery)