Okay, so I have another confession to make … I am ashamed to admit it … but I got into a bad habit over the last few years and reading a book isn't something I do nearly enough of, not since reading blogs and online articles became my go-to literature. I even tried reading a book on Matt's Kindle and something just didn't quite feel right. I suppose we all have something we need to work on doing more of in our lives. So, reading (books) and exercising are both things I would like to focus on more than I do.
So, back to blogs and blogbooks as I like to call them. I have read Garance Dore's blog religiously since she launched all those years ago. There is something I have always enjoyed about her written voice, her photography, her beautiful illustrations, her videos and her inspirational way of blogging even though she now has a team of writers beside her there is still something that remains a so personal on her blog. So, I was really keen to read her first book when it launched even though I had read a stream of bad reviews online.
I picked up this book quite a few months ago and I couldn't put it down at first. It's really gorgeous, and there is no doubt about Garance's endless talents. I loved the way she introduced her style as it developed through the years and gave us a more personal insight into her life with beautiful illustrations, quotes and personal photographs interspersed through her words.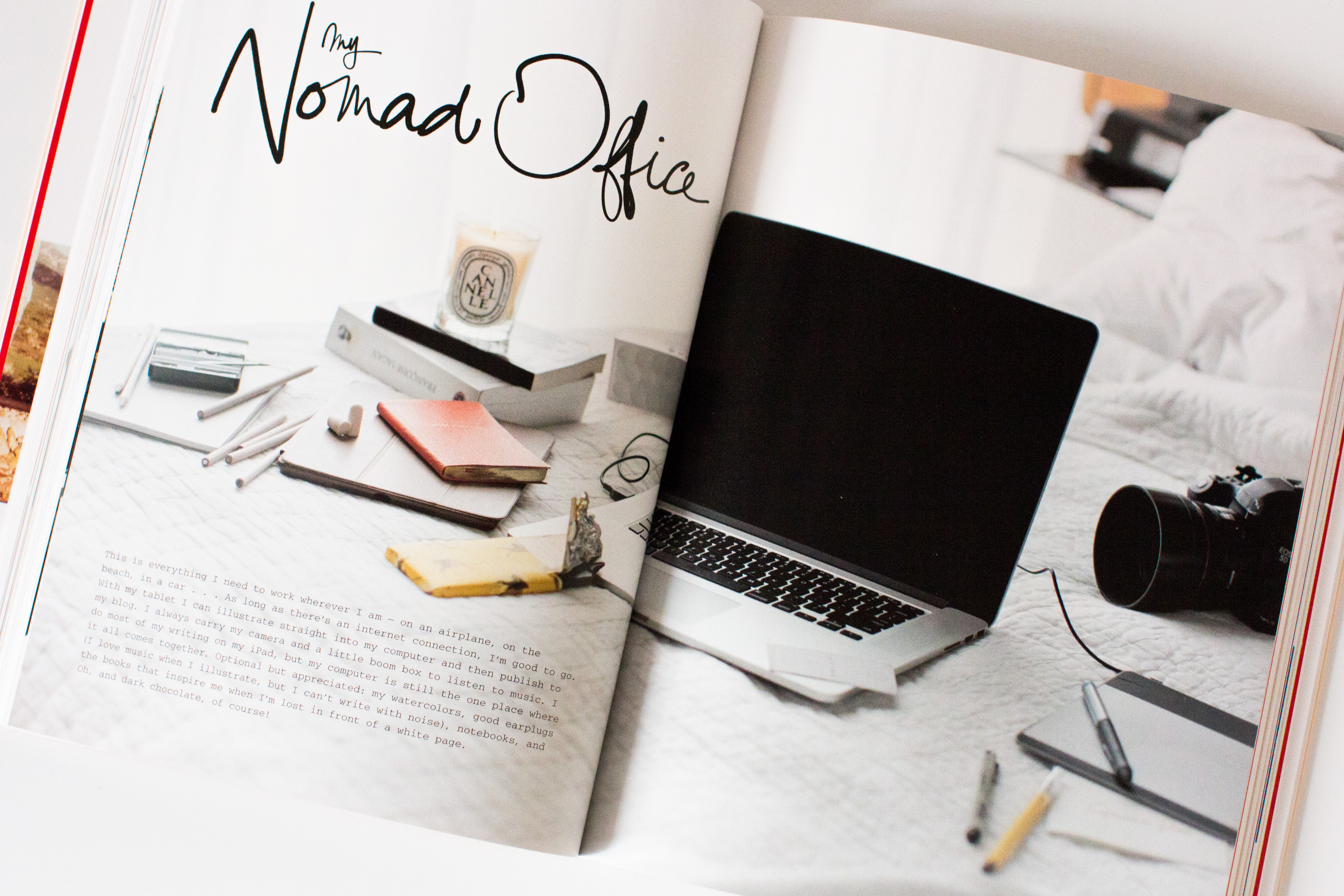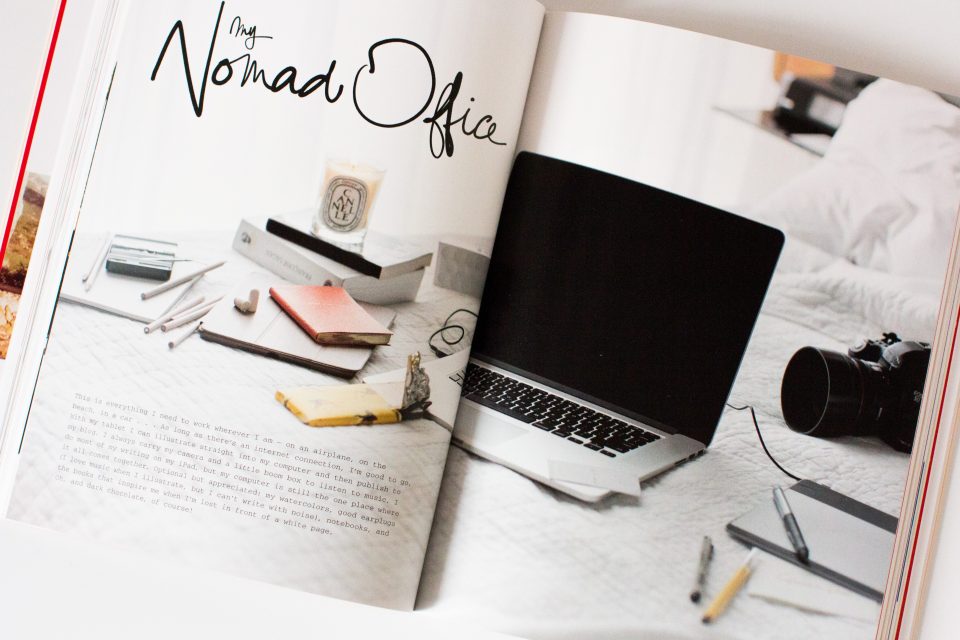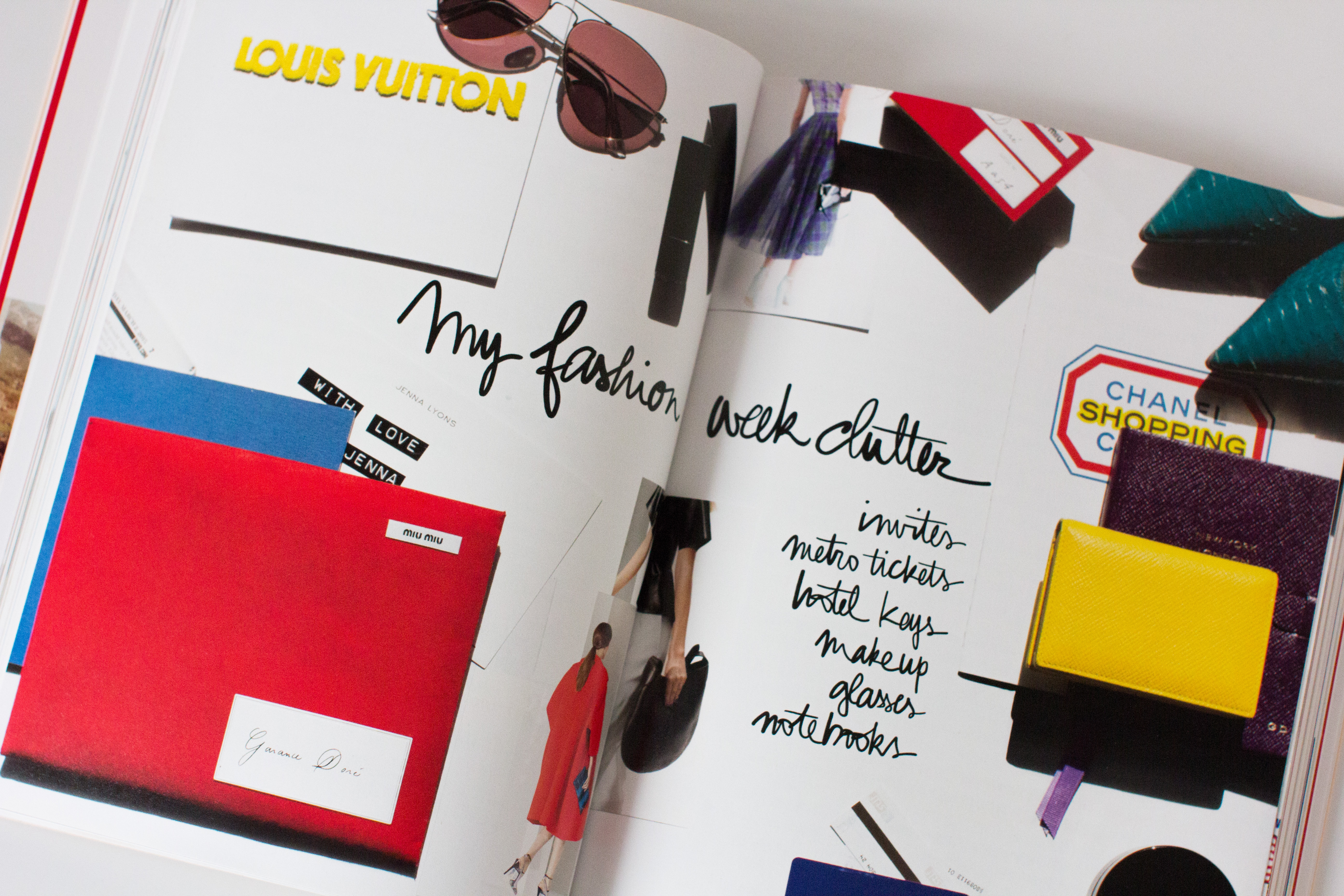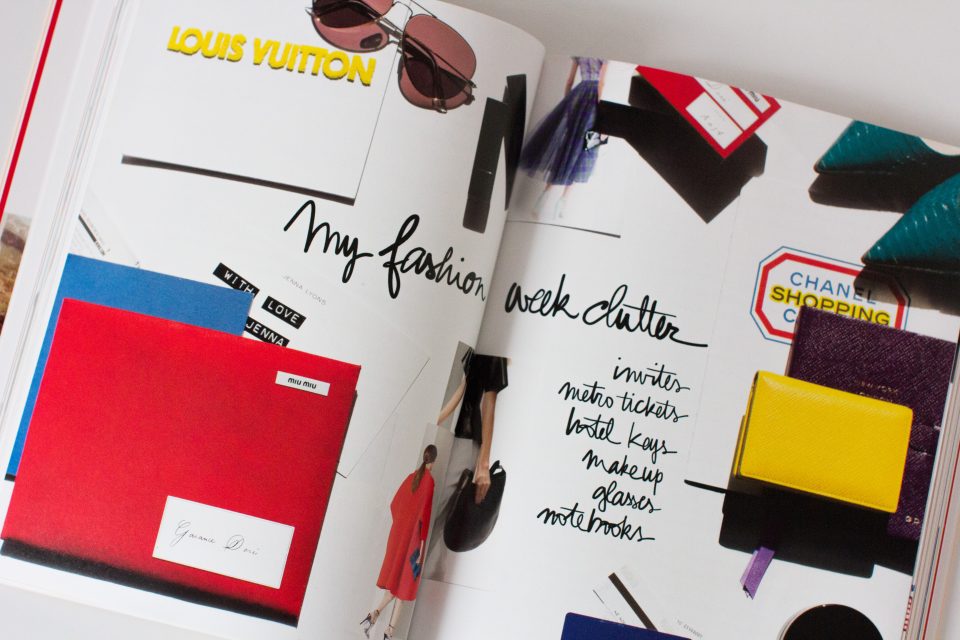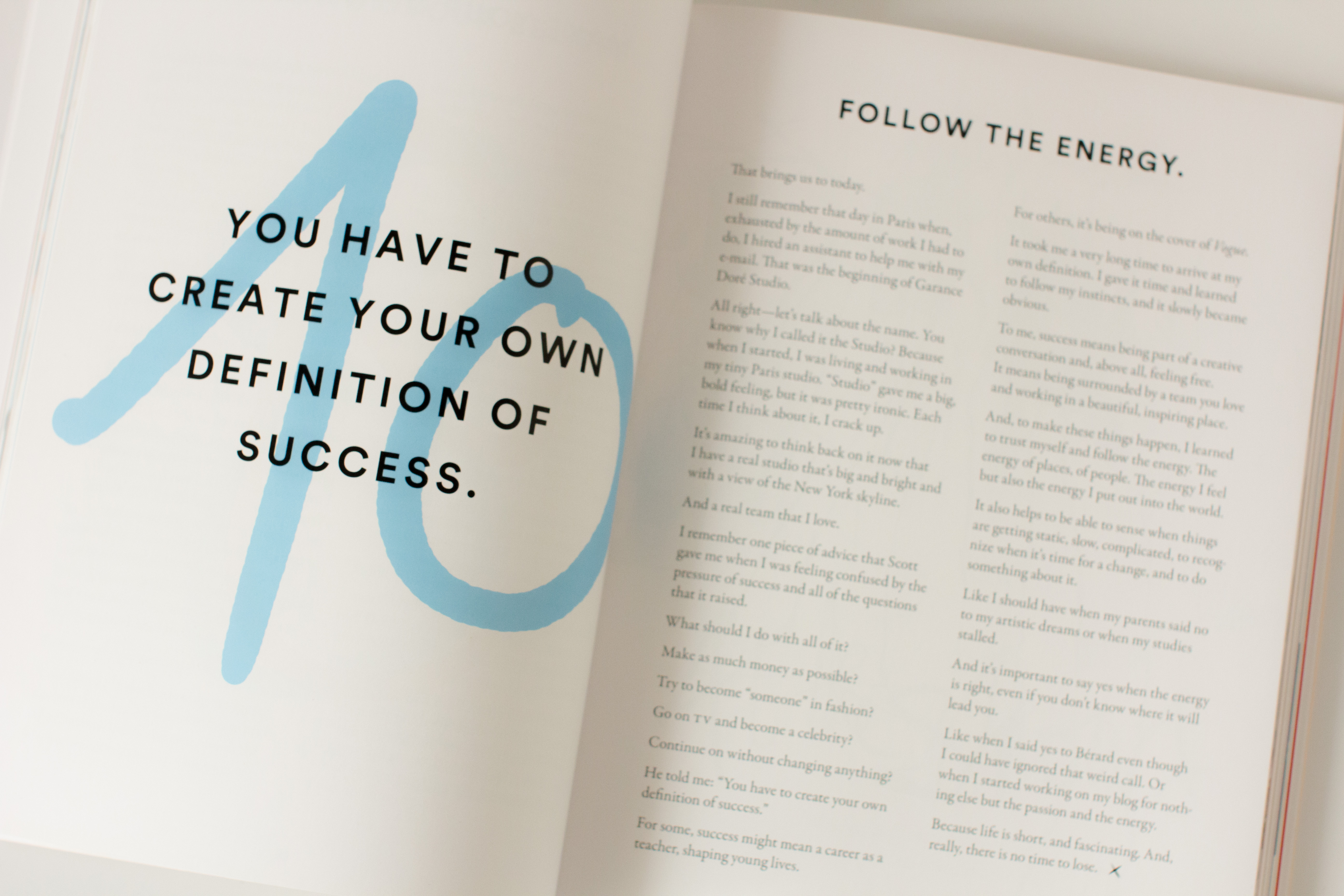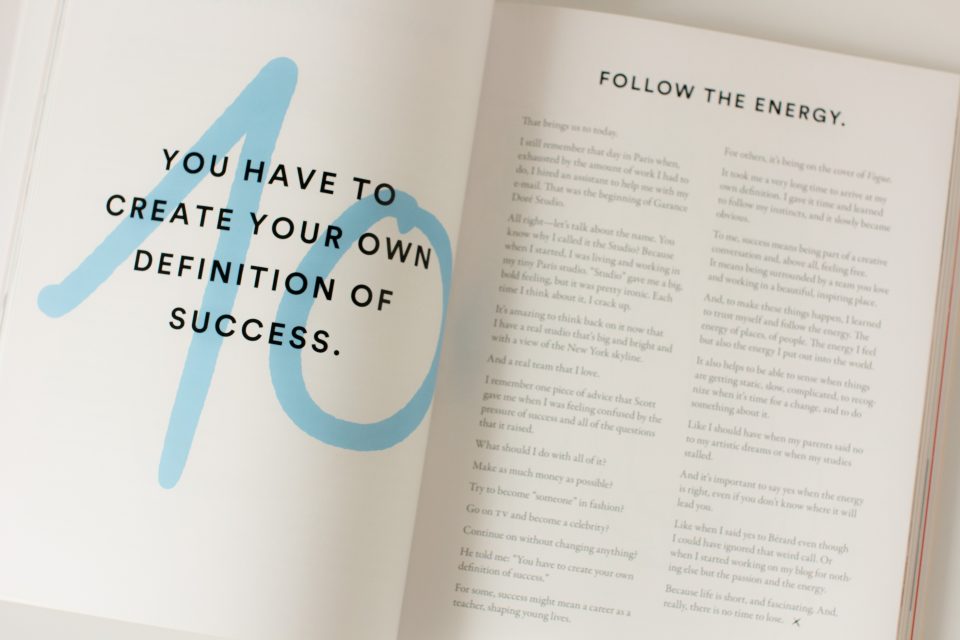 She then goes on to talk about finding your style and the style essentials she believes every woman should have. Here is where I began to lose a little interest in what she was saying because she hit a real nerve with me … YES ! She mentioned Zara, at which point I had to flick past a few paragraphs. An article I will never forget reading on Garance blog was one entitled "Can you tell?" which discussed how impressed she was that on a recent shopping trip to Zara she was left speechless at not being able to distinguish a faux leather biker jacket from the real thing. Sorry, but in my books that just ain't acceptable (for the most part I don't really support shopping in Zara) – though I do get her point … It was difficult to tell that it was real leather yeh yeh … but Yes! I could tell ! Anyway, enough of that.
My favourite part of the book was titled The 10 Steps where she discusses the steps to her success with really motivational ideas. In fact, on reading some sentences I thought of ripping a few pages out of the book to put up on the wall to remind myself that if you are determined and positive you can achieve anything. I also loved the way she talked of her "Nomad Office" and how she has created her own world and her own rules … there is such inspiration in that one sentiment right there alone.
She talks about accepting your body and the beauty you are given. She also discusses what elegance is …
Yves Saint Laurent said it first and best, "Sans elegance de coeur, il n'y a pas d'elegance."
Garance then goes on to dedicating a chapter to the importance of how to say "hello"  (believe it or not) and the importance of the "Thank you" note. Again, really beautiful sentiments but I feel that they might as well have just been blog posts rather than chapters in her book.
What I didn't like was that towards the end of the book it was too much about the comparisons between NYC and Paris which got to be a bit of a bore reading through bullet points of her spoken word, and a little bit hard to follow. She then moves on to tell us about all her past loves which is a nice personal read I felt (but again too many bullet points).
Would I recommend buying this book ? Well if only for the motivational chapters then, Yes! Reading the first half of this book really made me believe in what I do and gave me so much determination and motivation to just keep going. Second of all, this book has a pretty pink cover, and if you are flat lay obsessed and planning to include it in at least 40 instagram flat lay photos then I would also recommend you buy this book. Otherwise, save that cash and go read her blog – you will probably find it visually just as exciting, entertaining and most of what's in the book there already.
Post Details