It had been a few years since I had been on Cockburn Street, Edinburgh. Once favourite shopping spot of mine as a teenager, though as I grew older I felt the shops on that street never really moved with the times and I eventually fell out of the habit of shopping there, that is until this January when I stumbled upon the wonderful Vintage Shop The Frayed Hem. It is literally packed to the brim with beautiful quality vintage pieces all beautifully displayed and not overwhelmingly crammed (as some vintage stores can be).
It was here that I found this beautiful vibrant yellow wool overcoat that was once owned by a wealthy German lady, with great taste might I add. The coat was sadly a size 20 (and I am not), but after trying it on I decided to buy it and simply fold and stitch down the shoulder seams to make it fit but still keeping that over-sized look about it. As I have in the past described myself as a lazy seamstress turning this extra large coat into this more "fitted" version was as simple as a stitched down pleat on each shoulder.
On discovering The Frayed Hem it has inspired me to compile a few of my favourite shopping and café hangouts in Edinburgh and Paris for you to check out soon here on the blog. So if you have any great suggestions in either city, please do leave a comment below.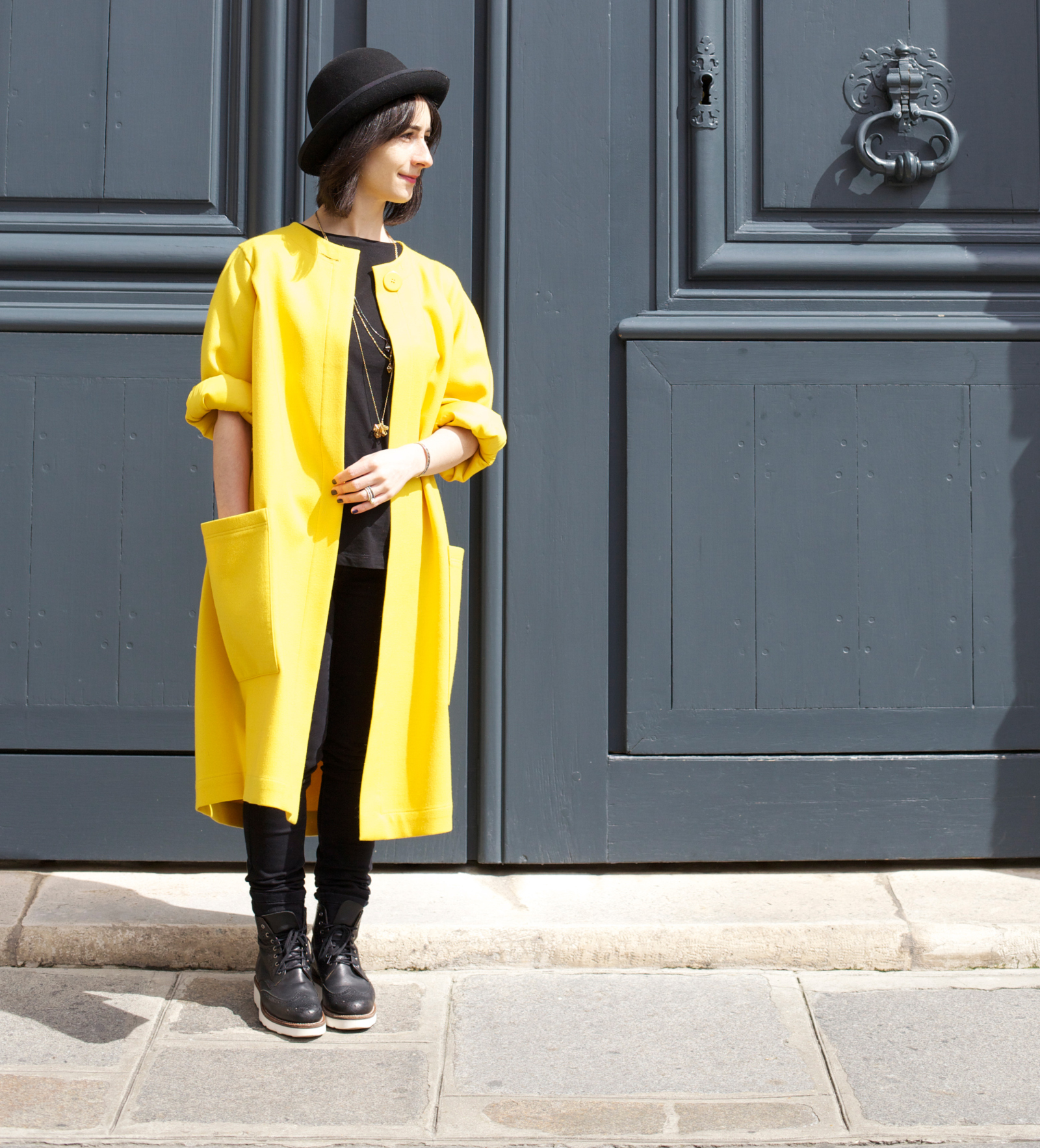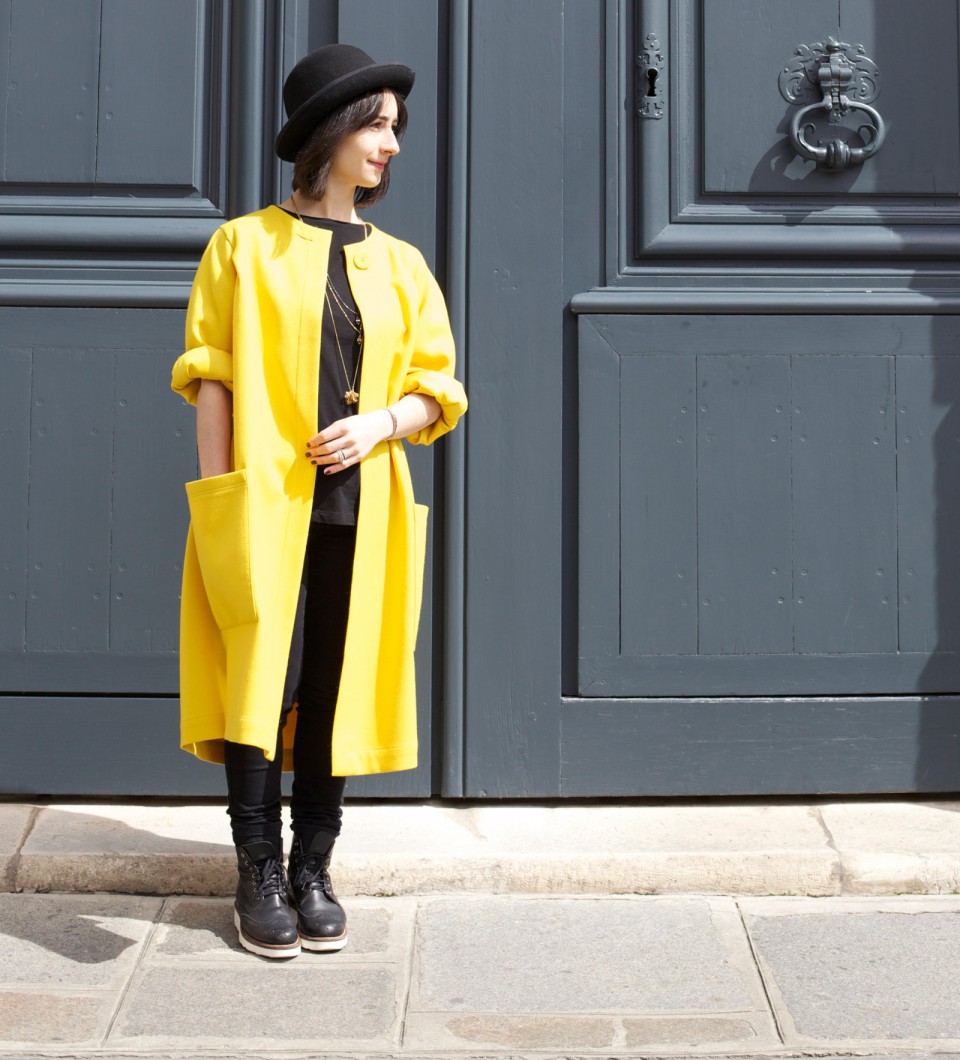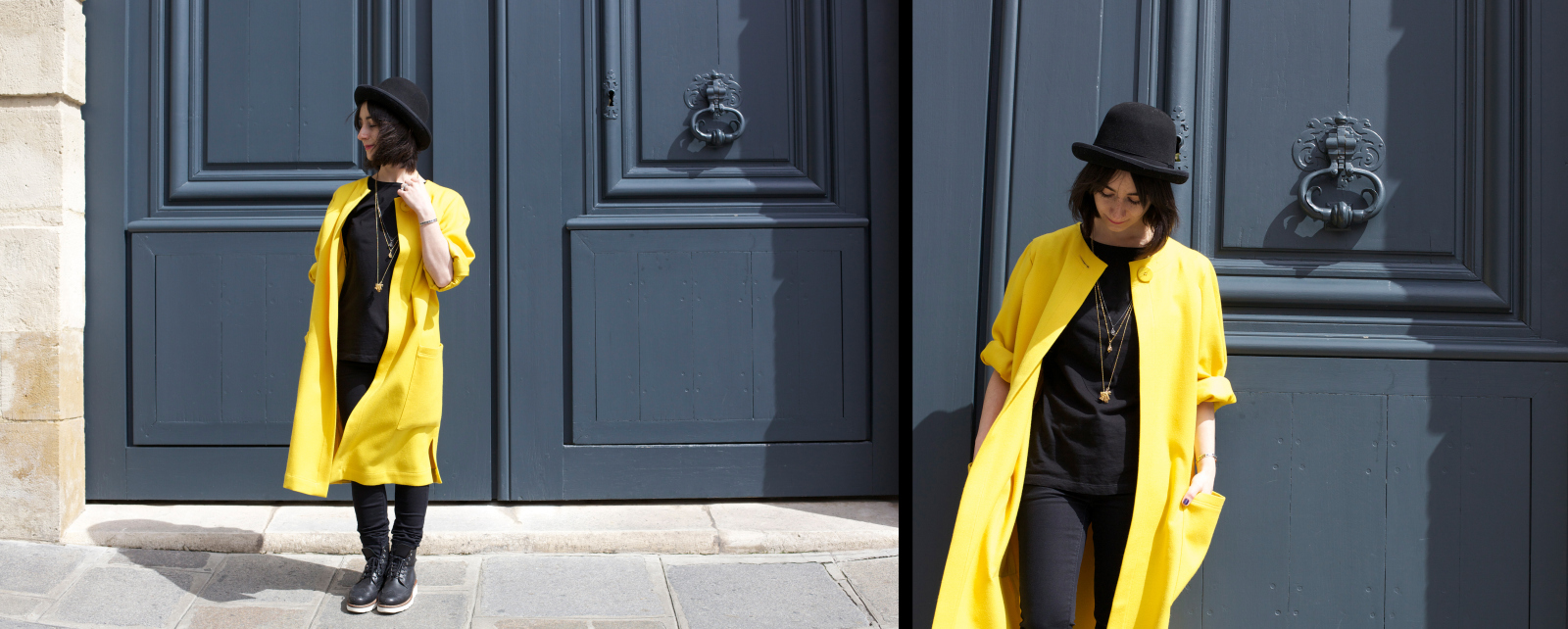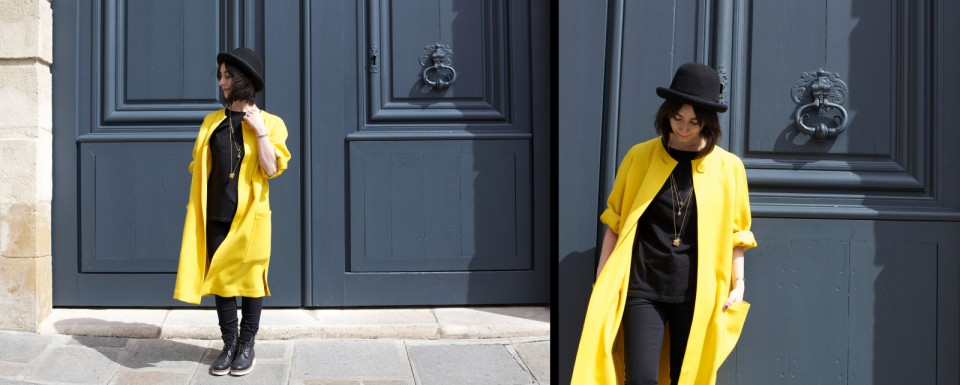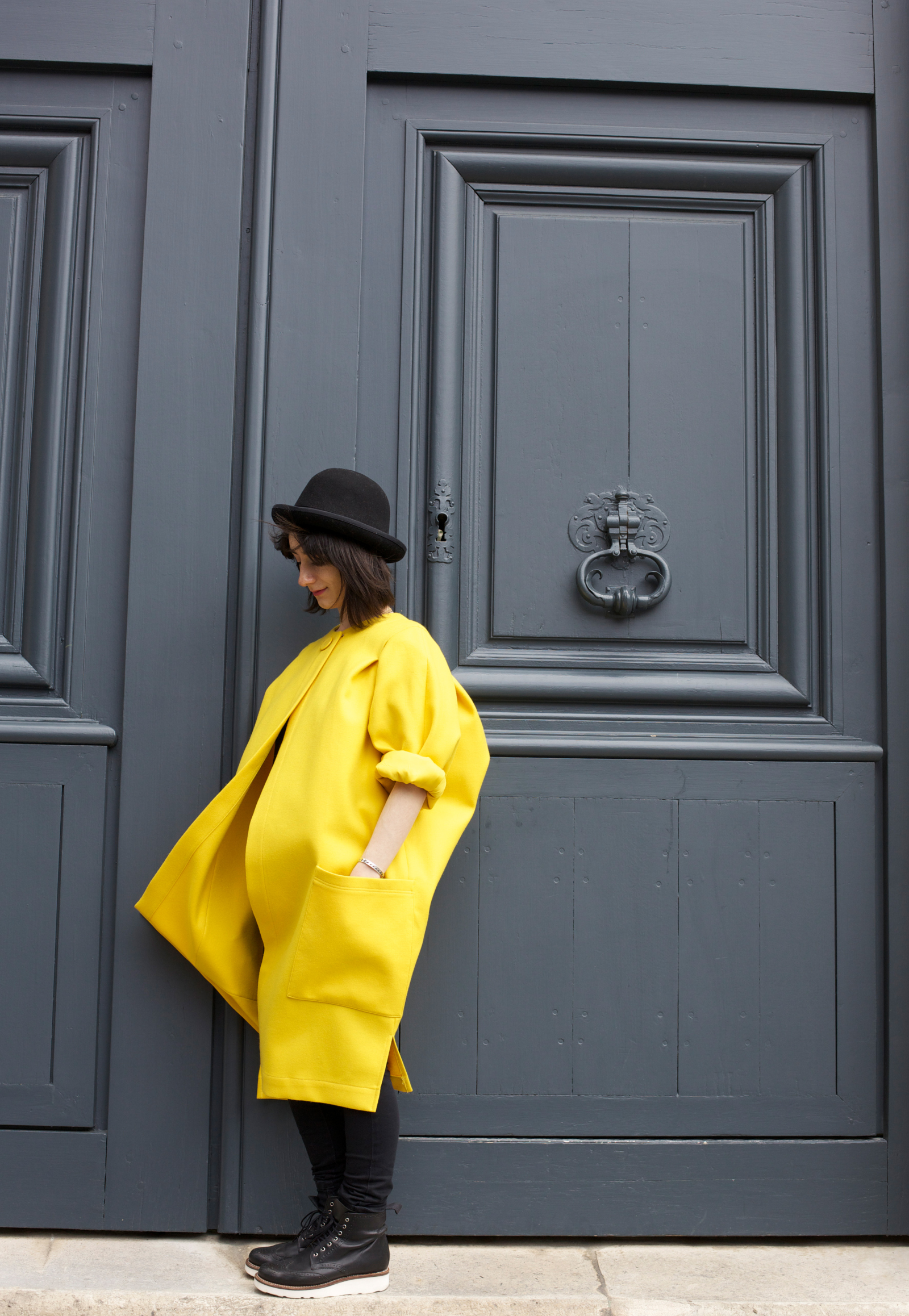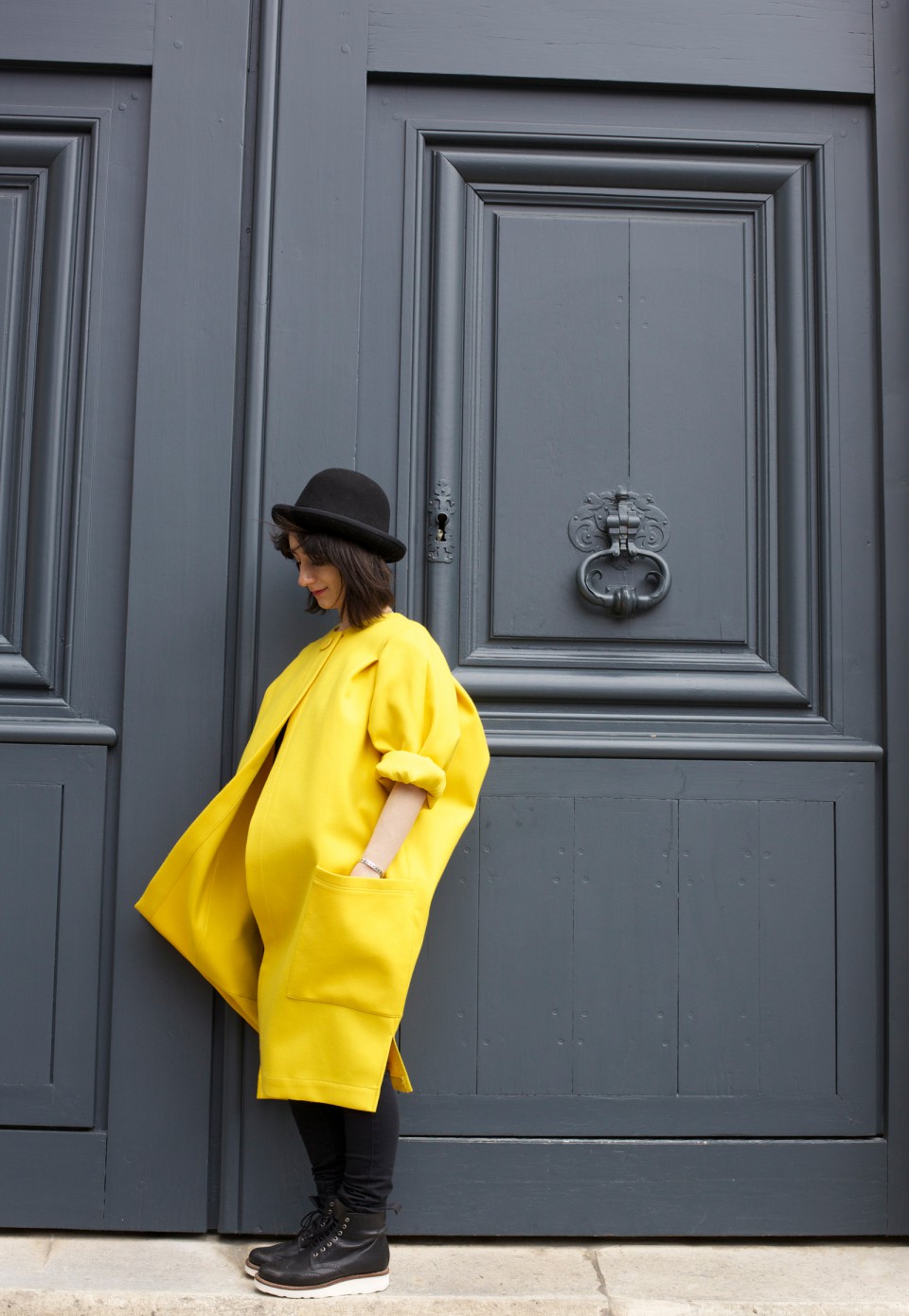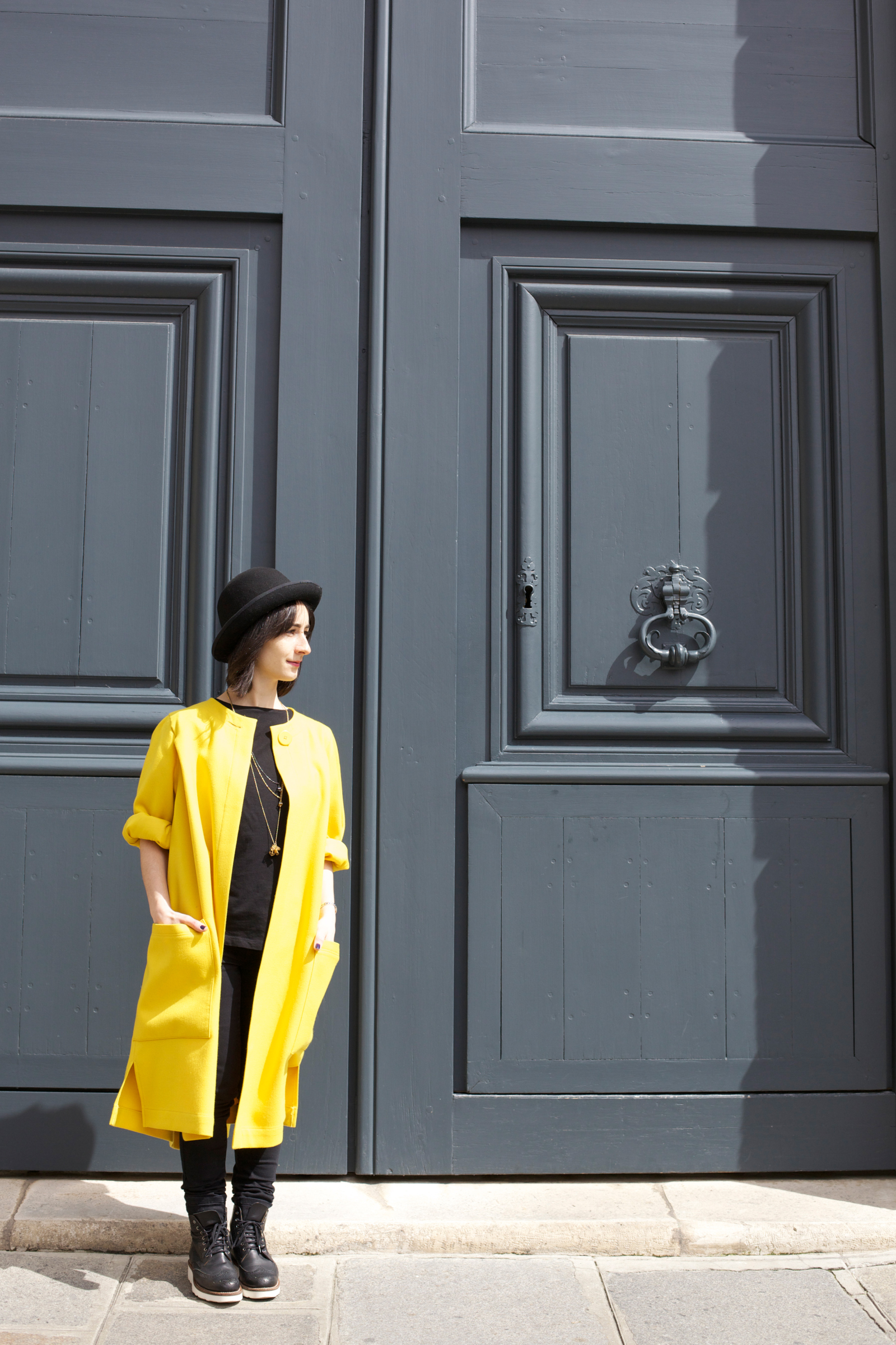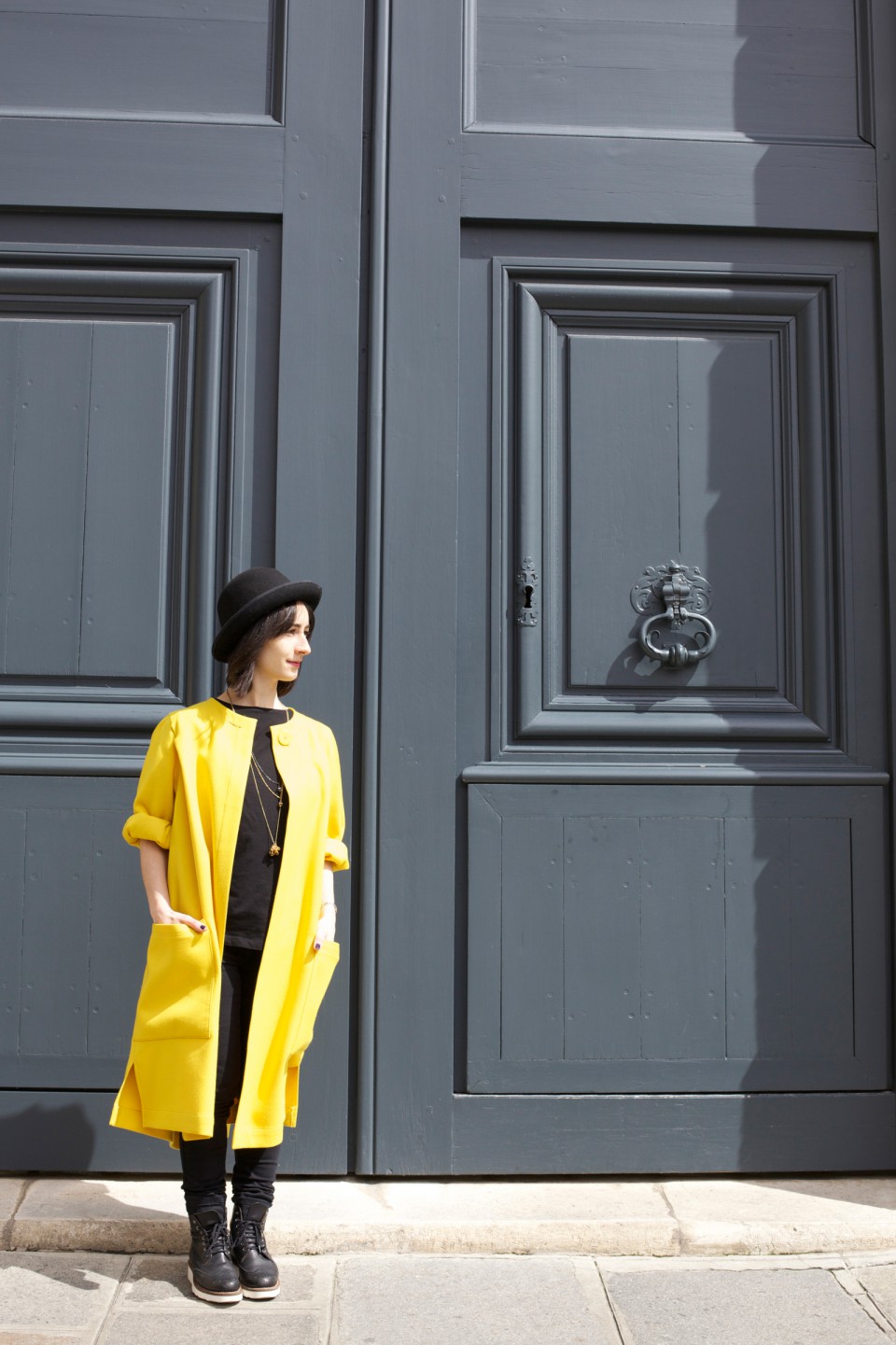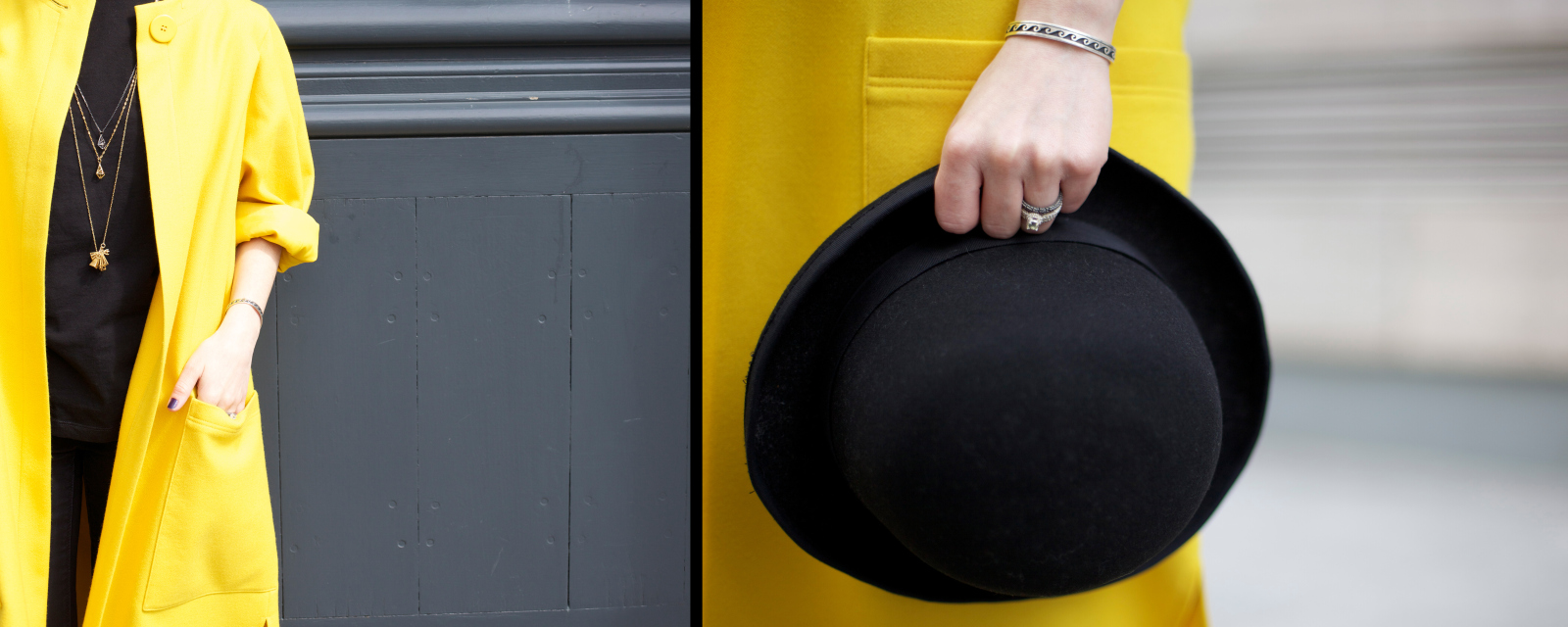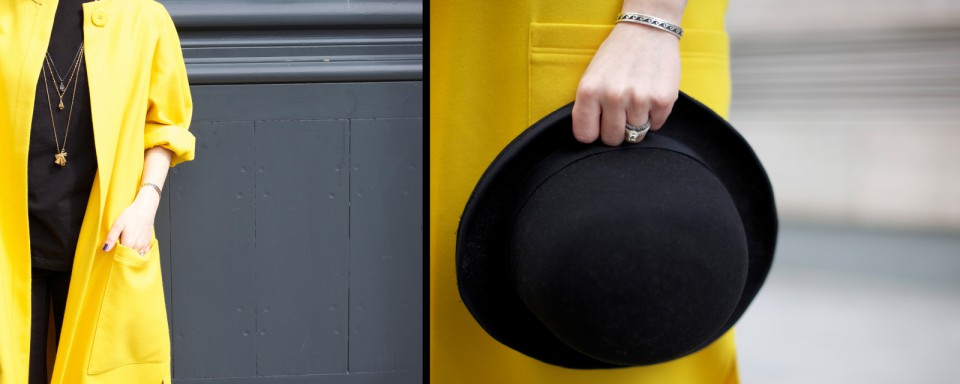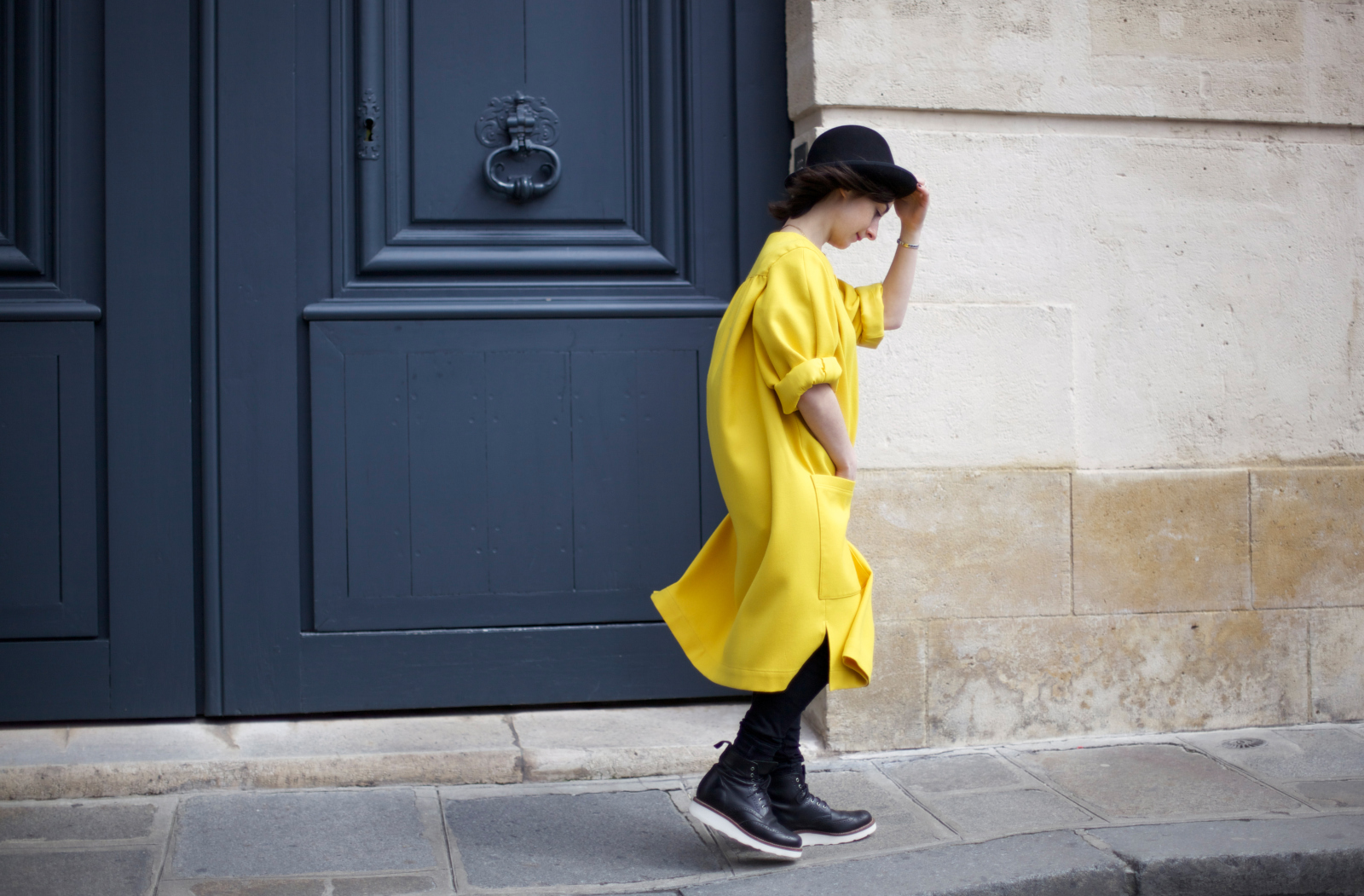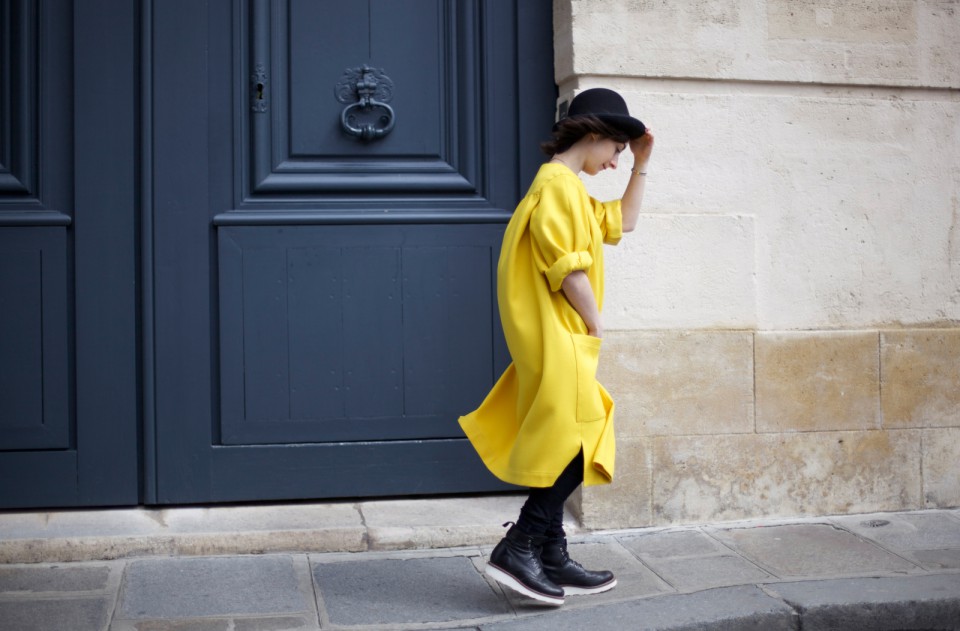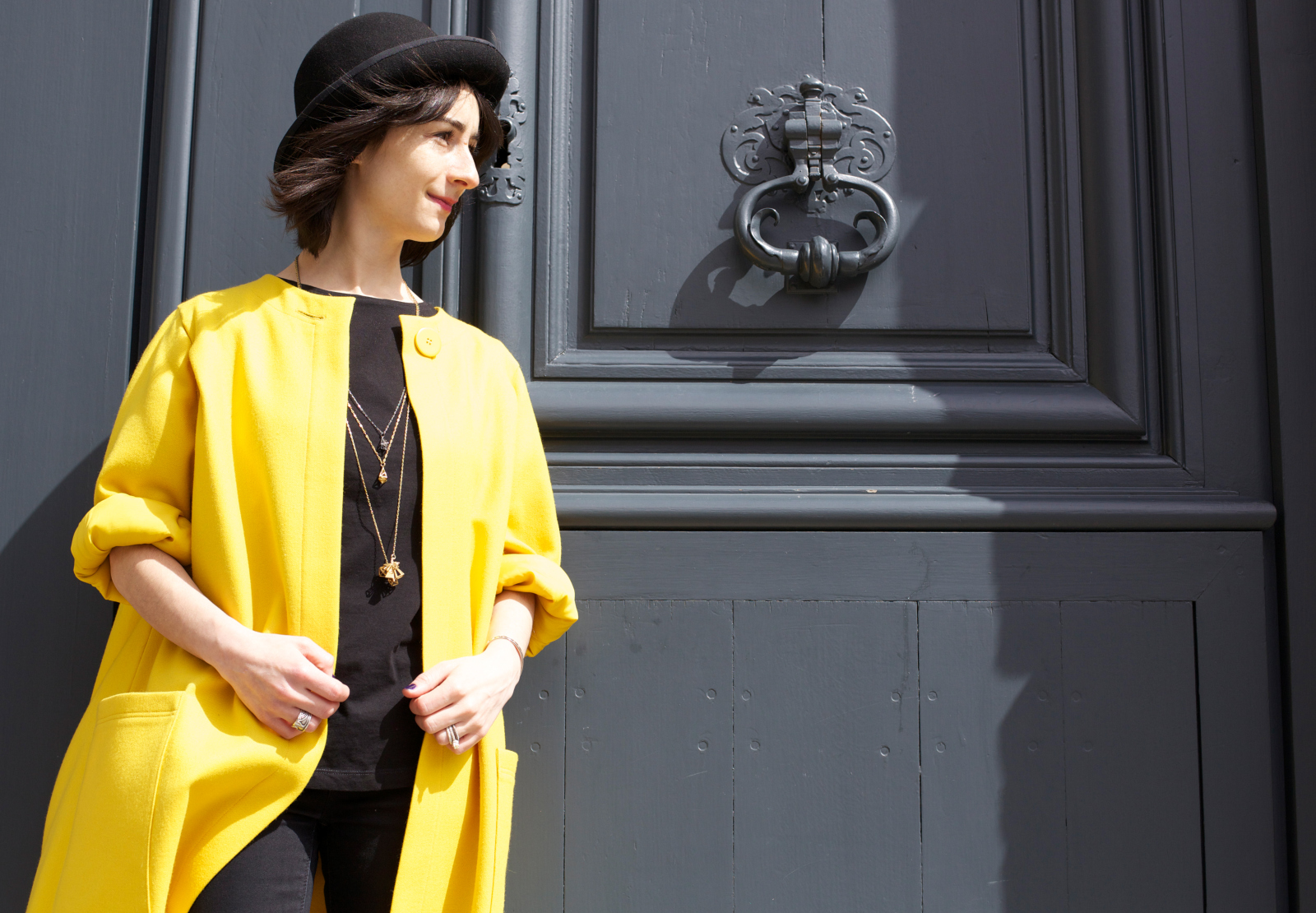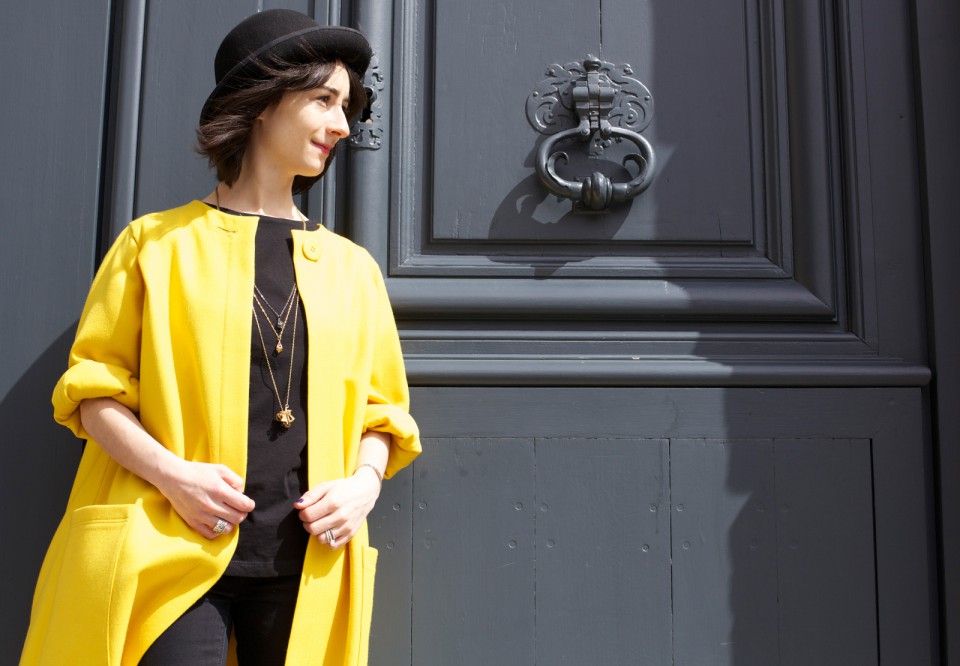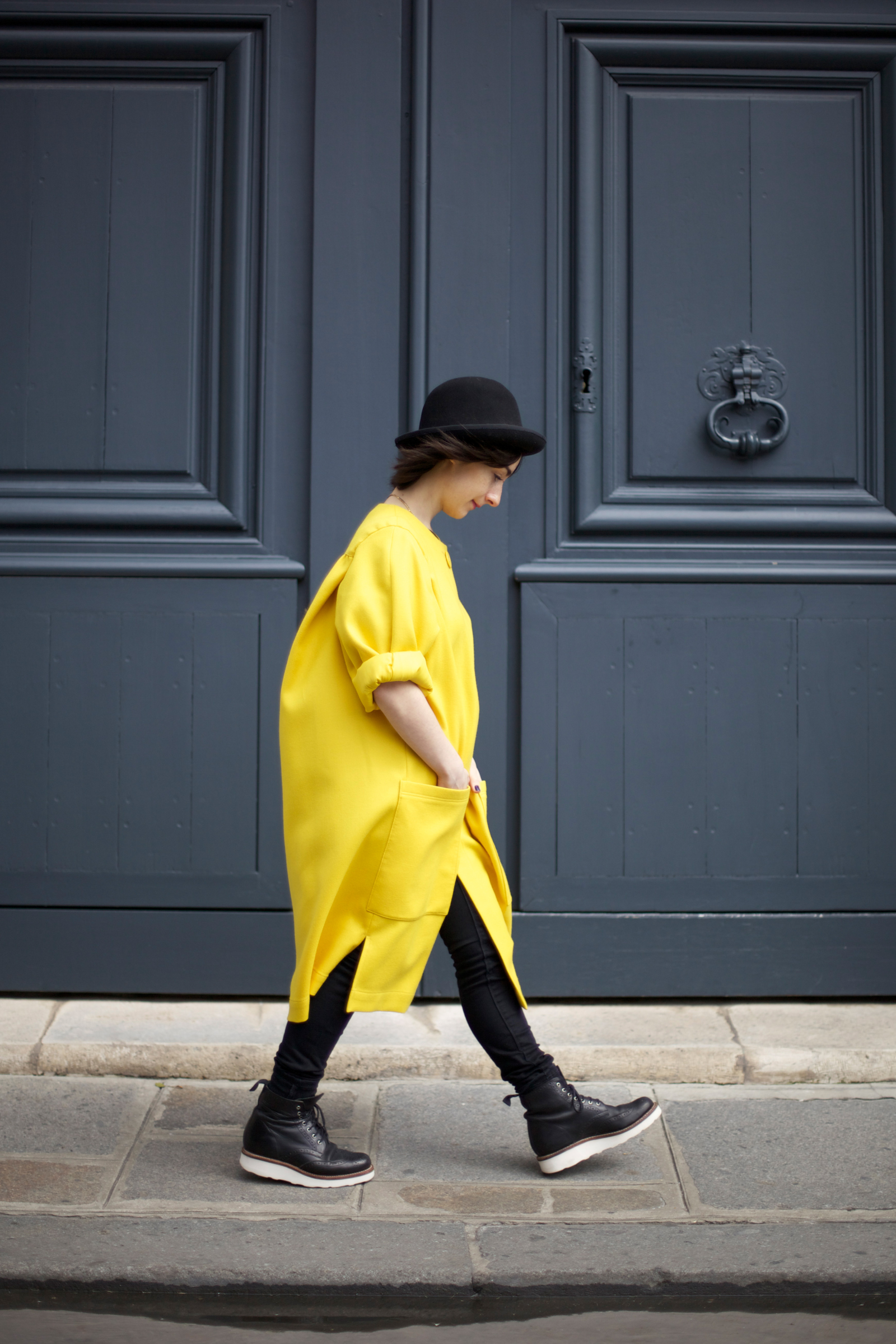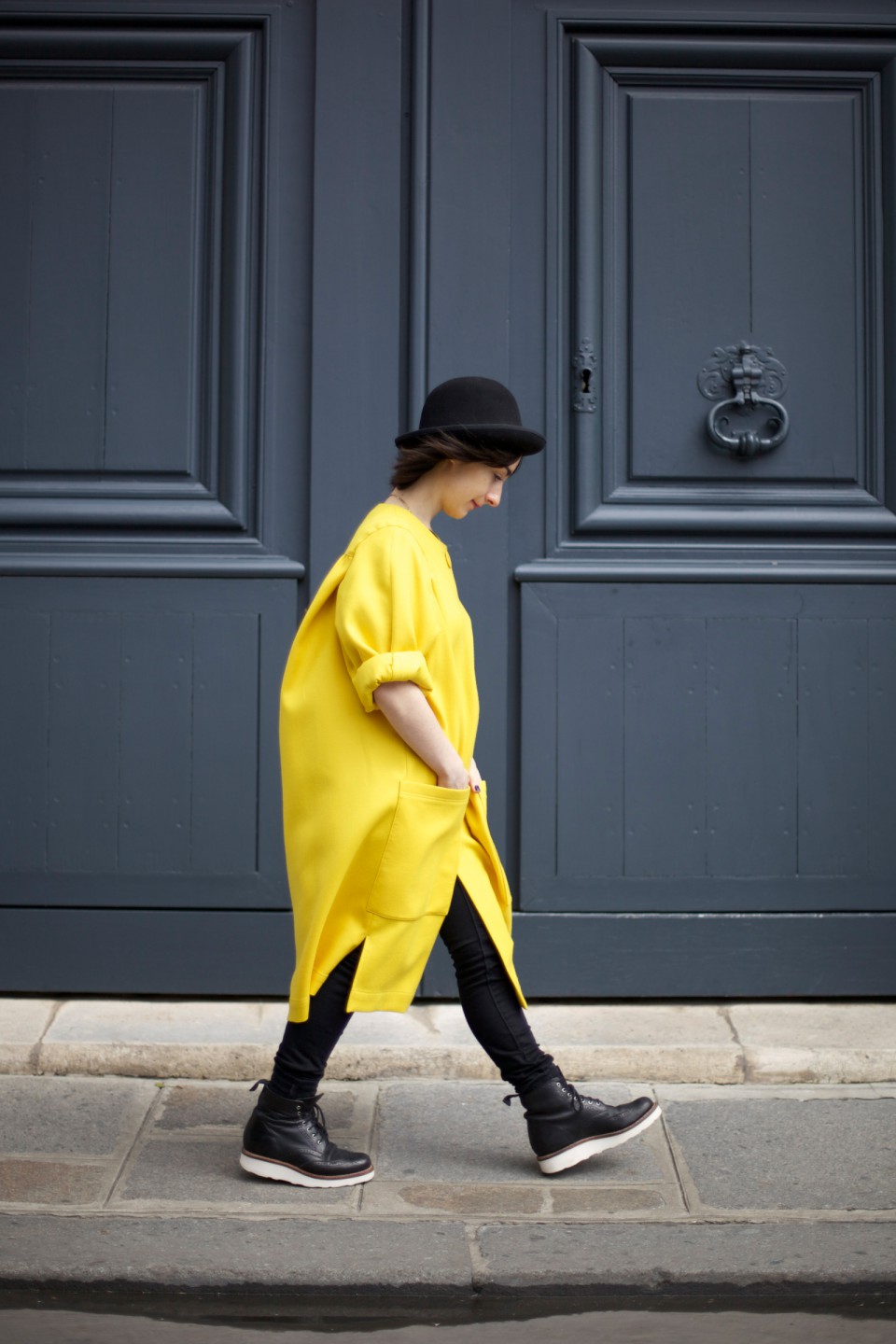 Outfit Details 
 Coat – Vintage
T-Shirt – H&M
Jeans – Gina Tricot
Boots – Grenson
Hat – Vintage
Necklaces and rings – Katie Lees Jewellery
Photo Credit