After my week long pause from posting, all my efforts have finally paid off. Here I am back with my lovely new blog layout at the new address livinginclips.com.
My first 'Official' Paris Fashion Week started at the Grand Palais with the Issey Miyake show. I say 'Official' like that because it was the first time I was able to experience the shows as a guest without having to worry about working endless nights trying to get a collection to runway. What an exciting and daunting prospect it was to go to my very first show in the Grand Palais and what a show they put on. Arriving from the back stage area we were greeted with a poster to motivate the models "Big Smile :D :D  Be happy and Have Fun !!! So the tone was set, the show was powerful, colourful, emotional and best of all upbeat.
I threw on this outfit, literally, as I had thrown the rest of my outfits into a pile at home because I was so undecided over what to wear. I had sworn to myself not to wear any black but it turned out that this special little tartan hat looked so great with this all black look. Turns out I had also been unprepared for all the attention my beautiful little vintage Paco Rabanne hat would attract.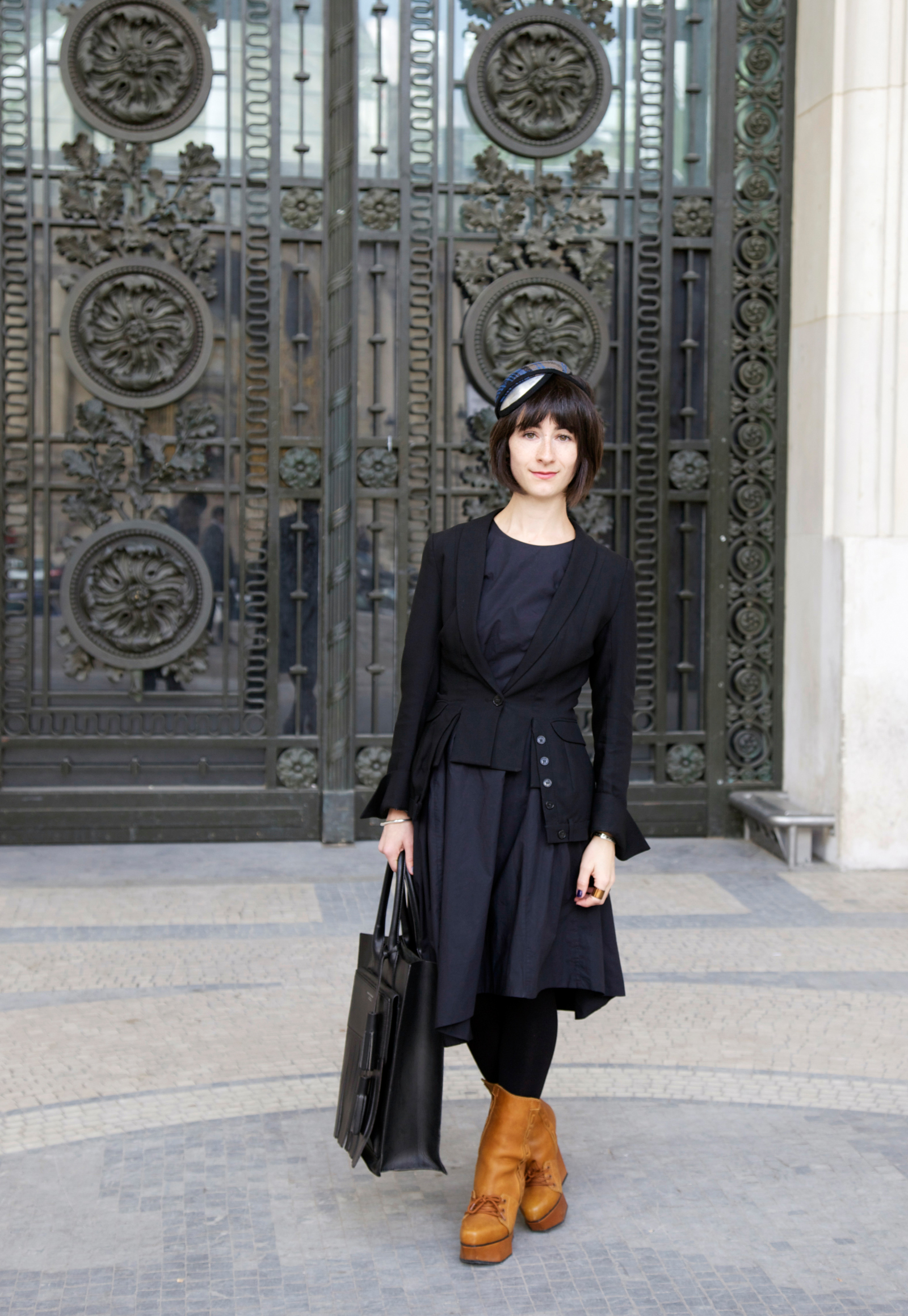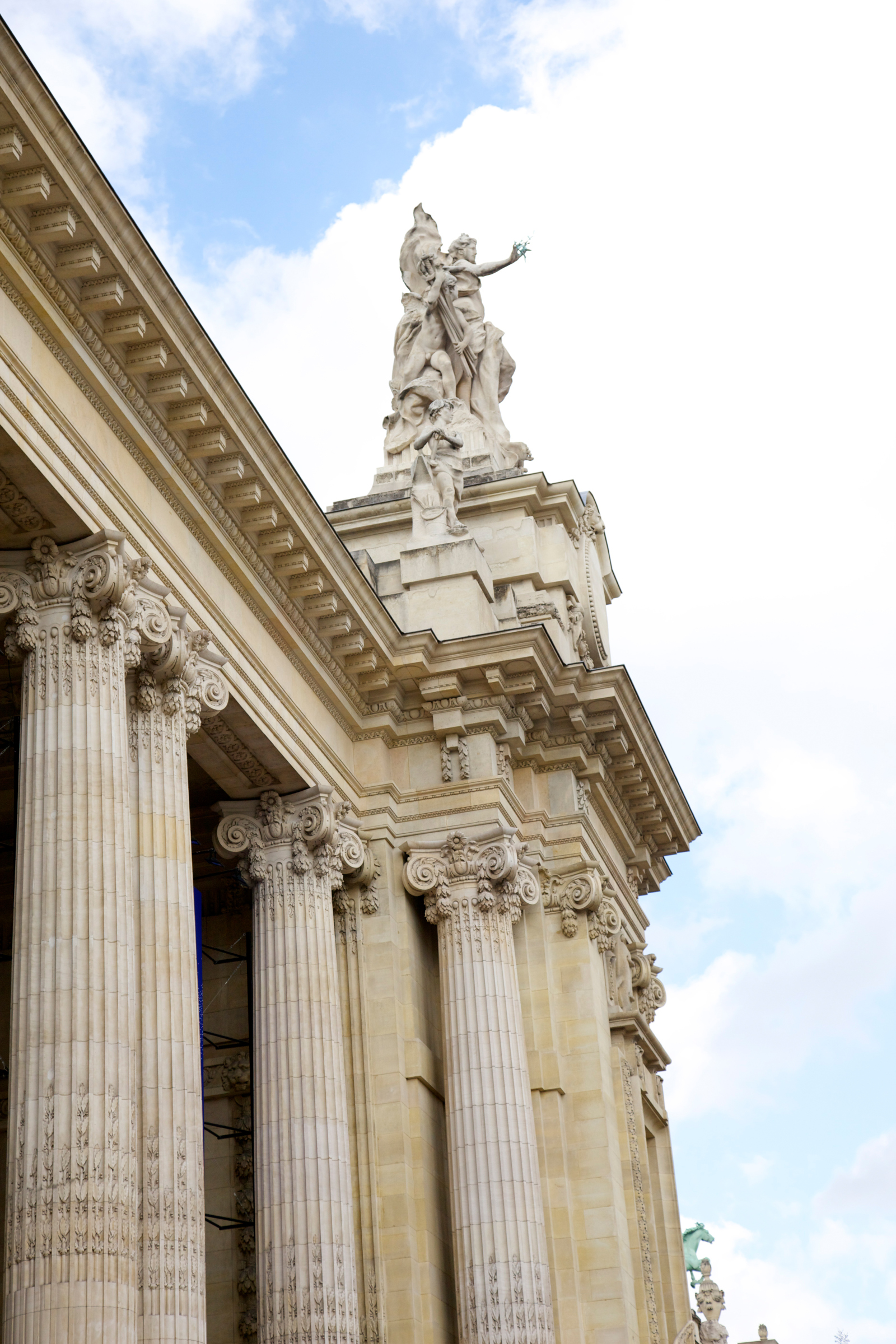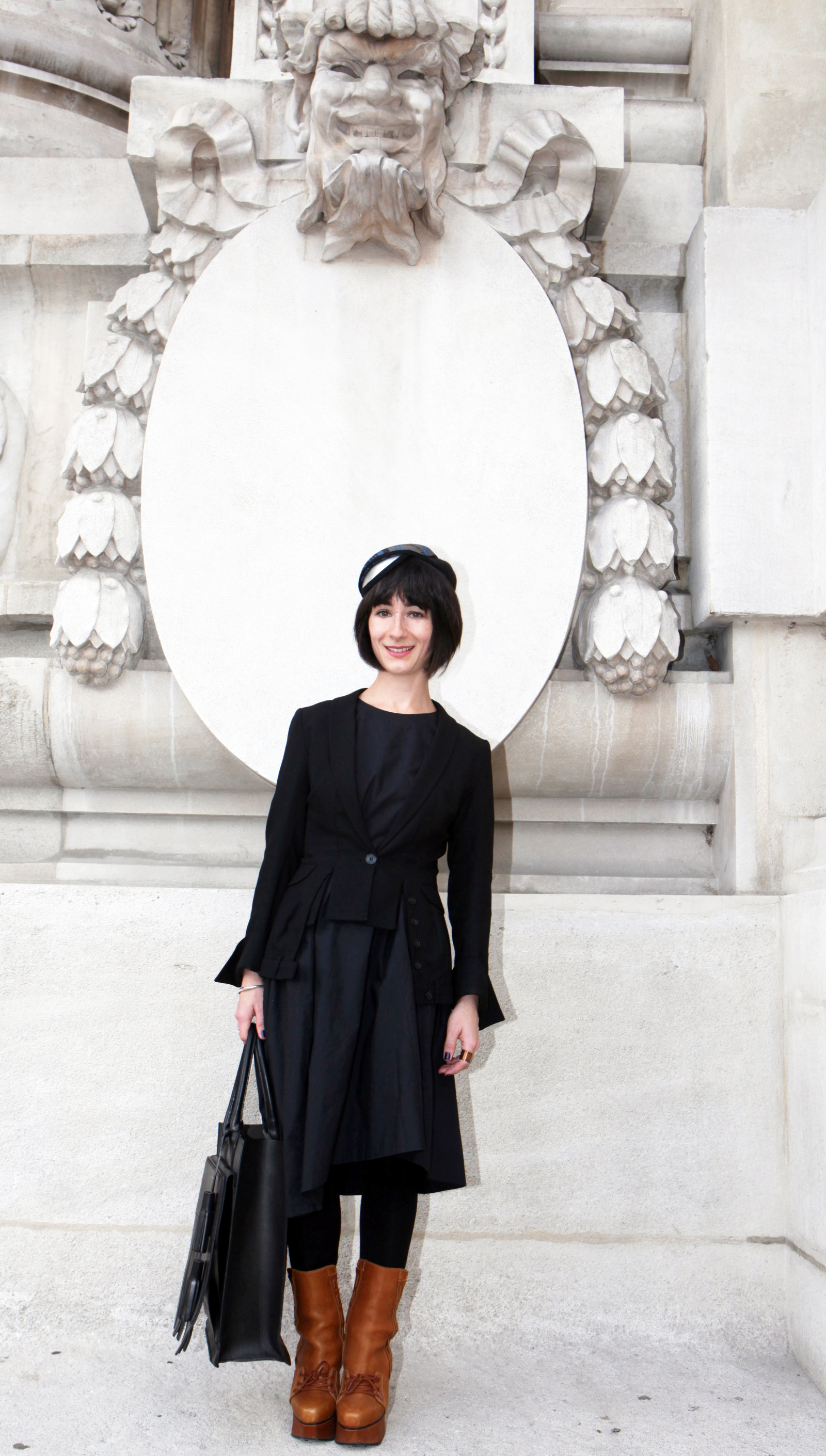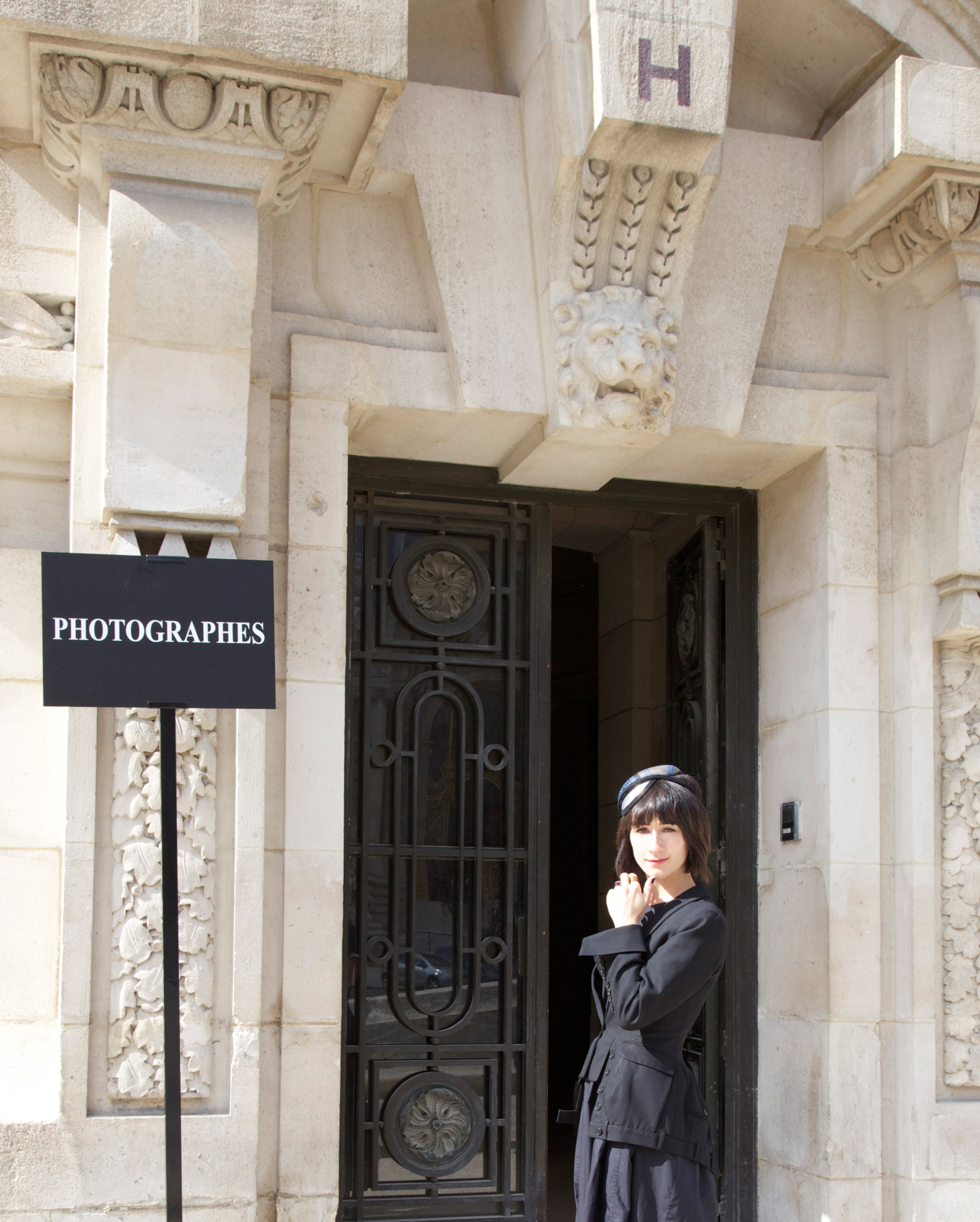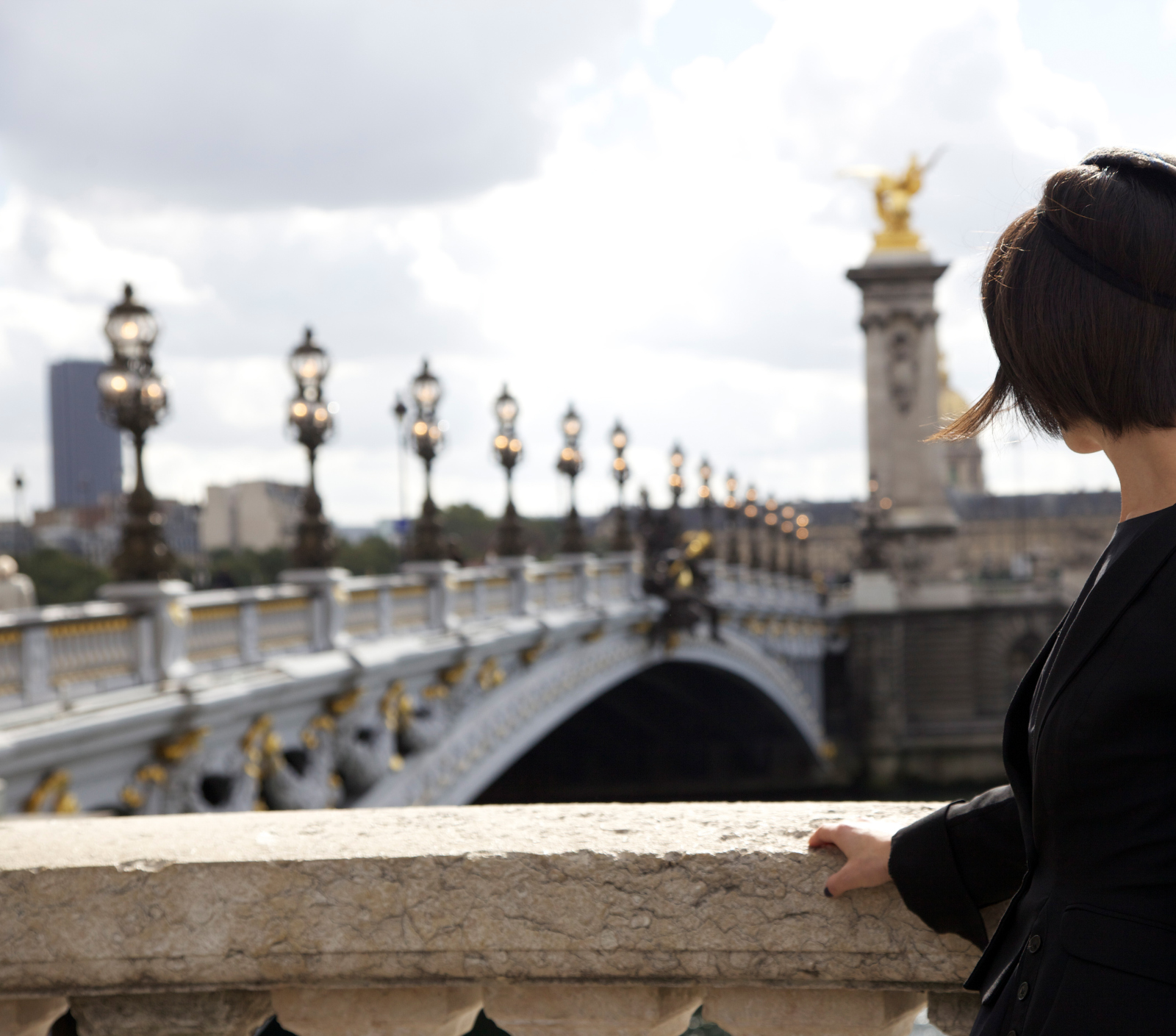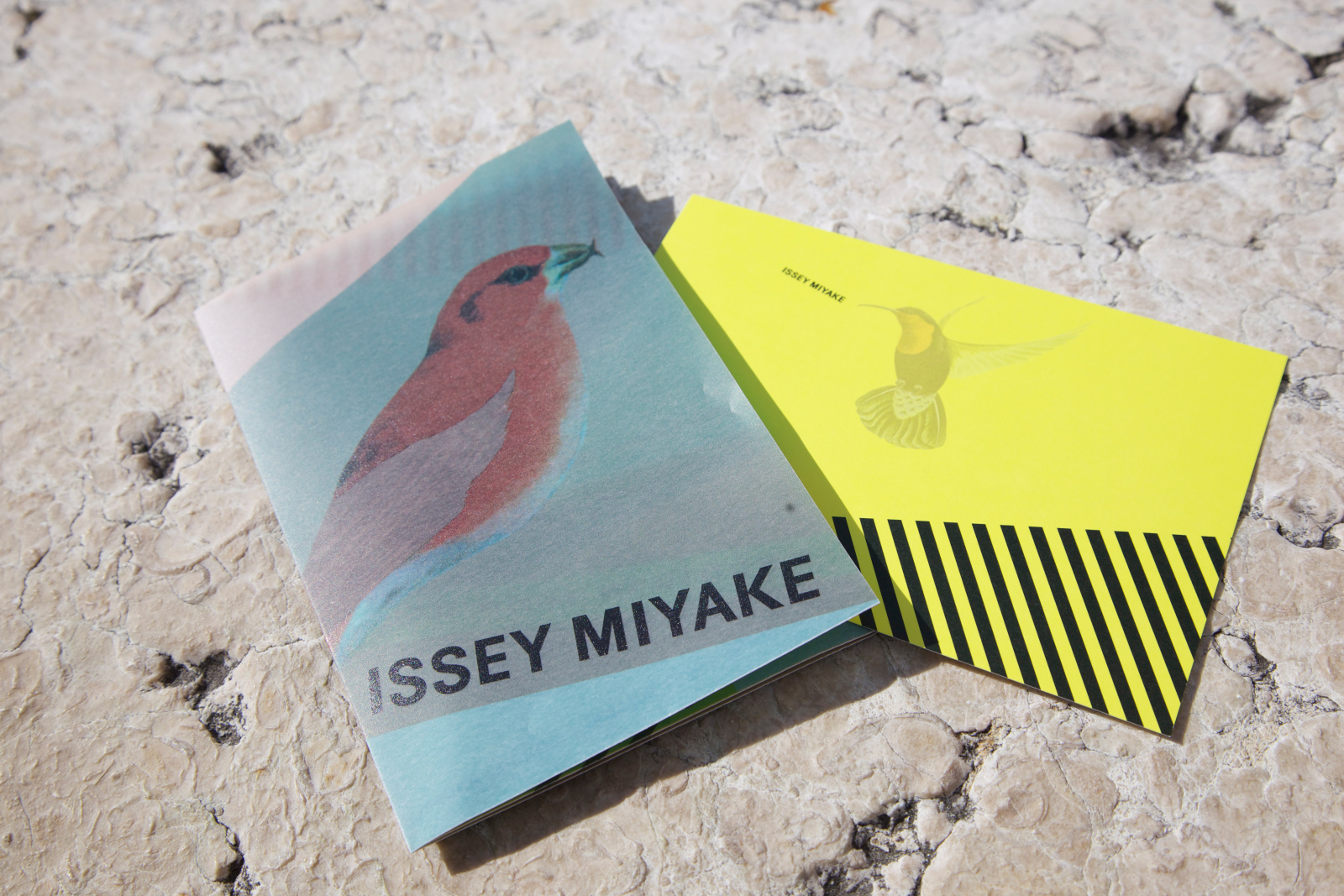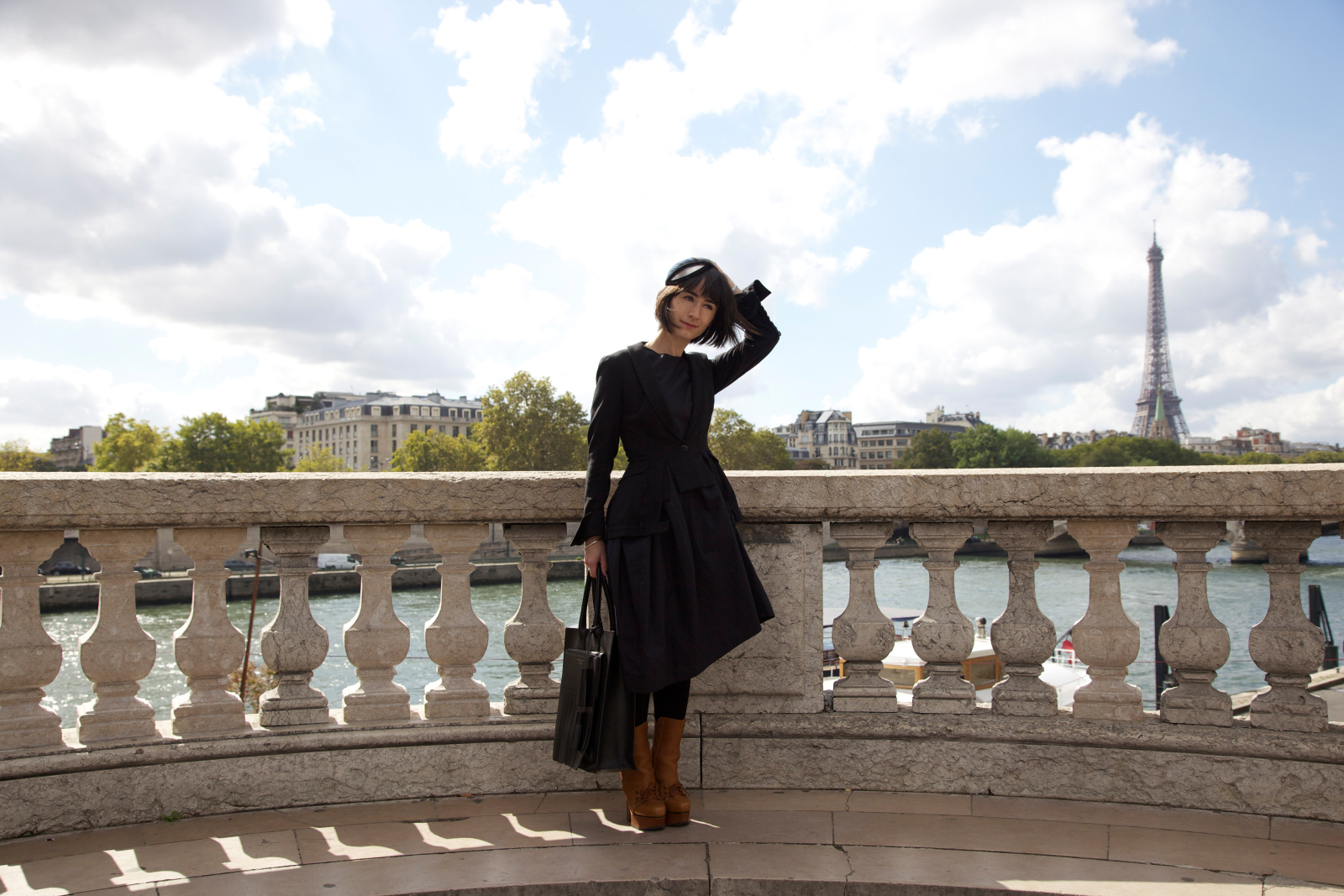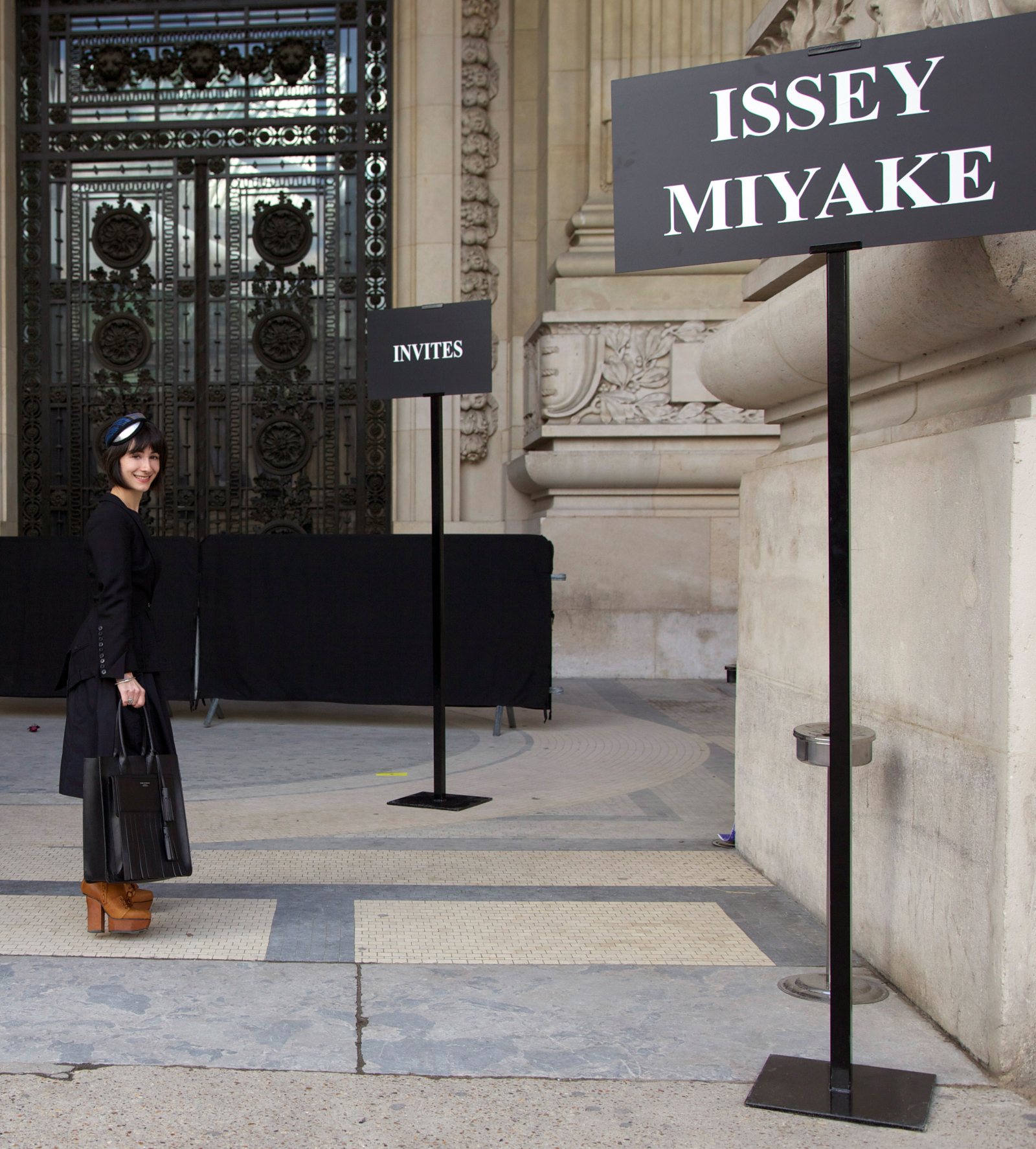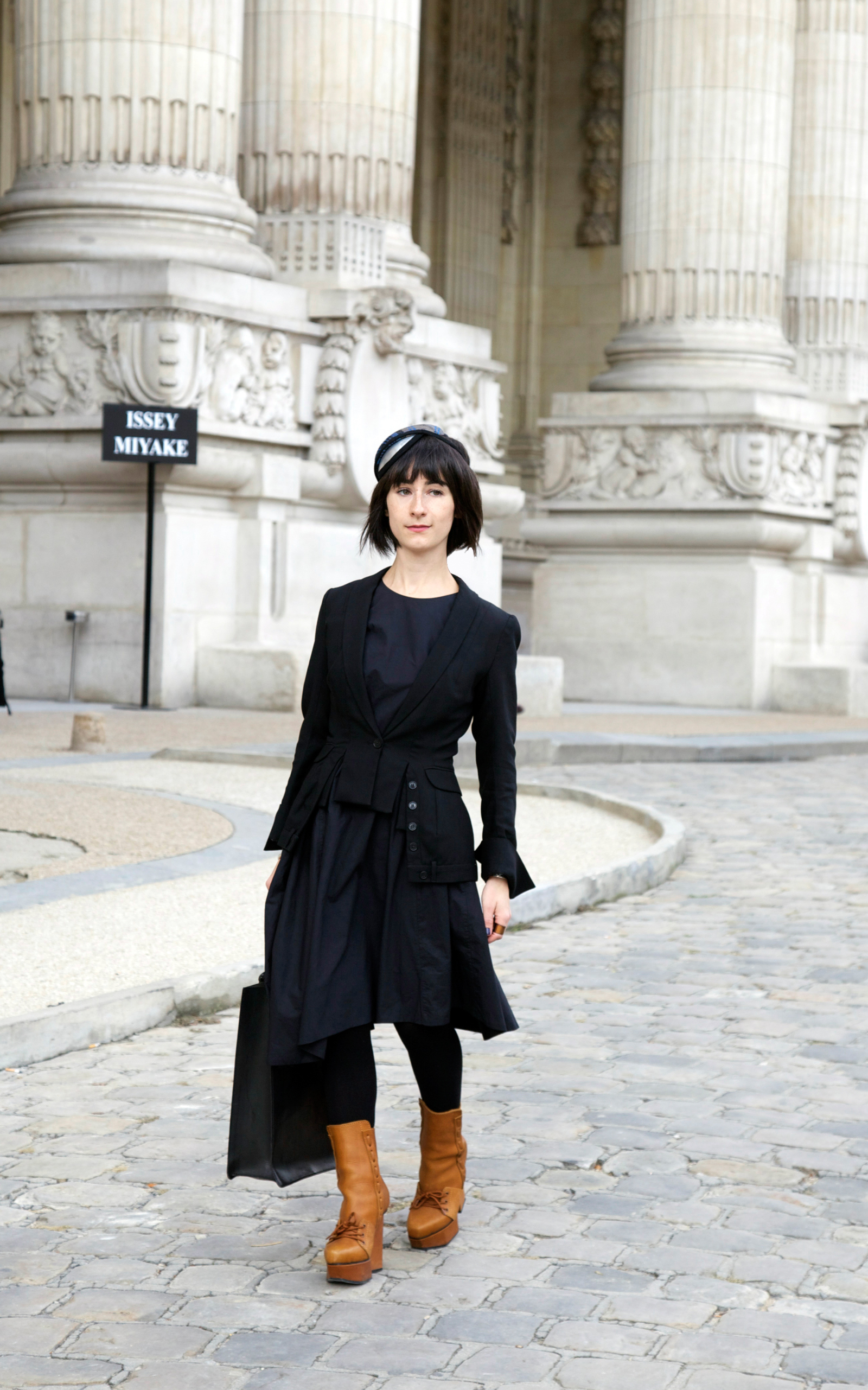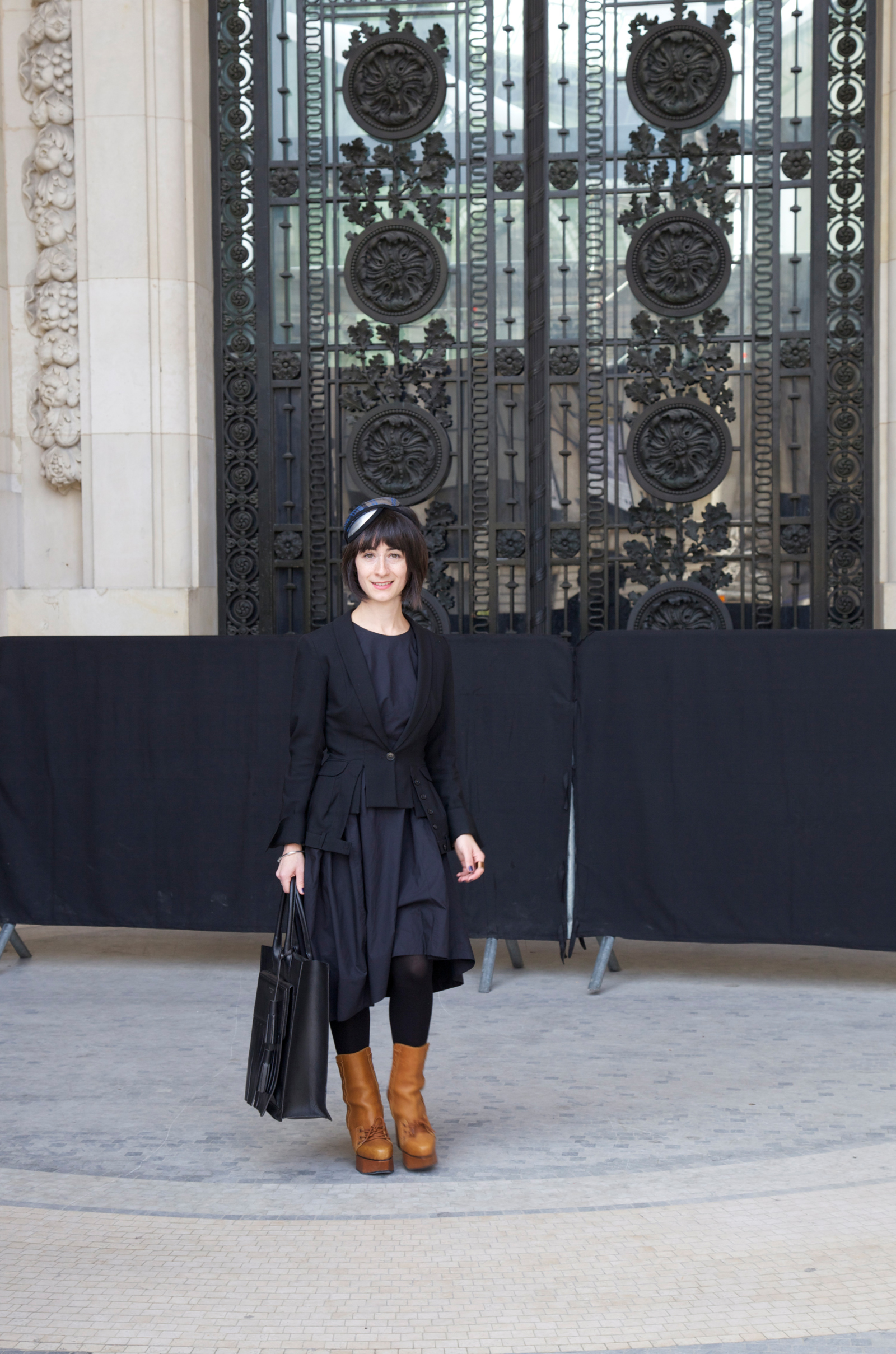 Outfit Details
Jacket – All Saints
Dress – COS
Tights – Top Shop
Hat – Vintage Jacques Le Corre X Paco Rabanne
Boots – Acne Studios
Bag – Acne Studios
Rings – COS
Photo Credit