In March Natalie and I journeyed out to La Vallée Village, a collection of luxury fashion retail stores located 35 minutes outside Paris in the direction of Disneyland, conveniently located on the RER A line (get out at train station "Val d'Europe" and walk through the big mall) or you can go directly via the Shopping Express bus service. We had a mission to look for a suit for me, accessories for Natalie, and to look for any other sweet deals!
The shops out at La Vallée Village usually sell previous season collections at a discounted price, often around 30–50%. If you missed out on those perfect shoes or that stylish coat last season, you may find that they're all out there at a discounted price.
For this trip I was looking for a suit, but I can be quite a finicky customer when it comes to fashion. My preference is to find pieces that have something different about them. Too often I see standard looking clothing, and while I can appreciate the quality and craftsmanship of the items in question, the design often makes me pass things by because I just think "same old, same old". This is why I personally like brands like Acne Studios and Homecore, because they often inject something new or intriguing (sadly there's no Acne Studios shop out at La Vallée Village!).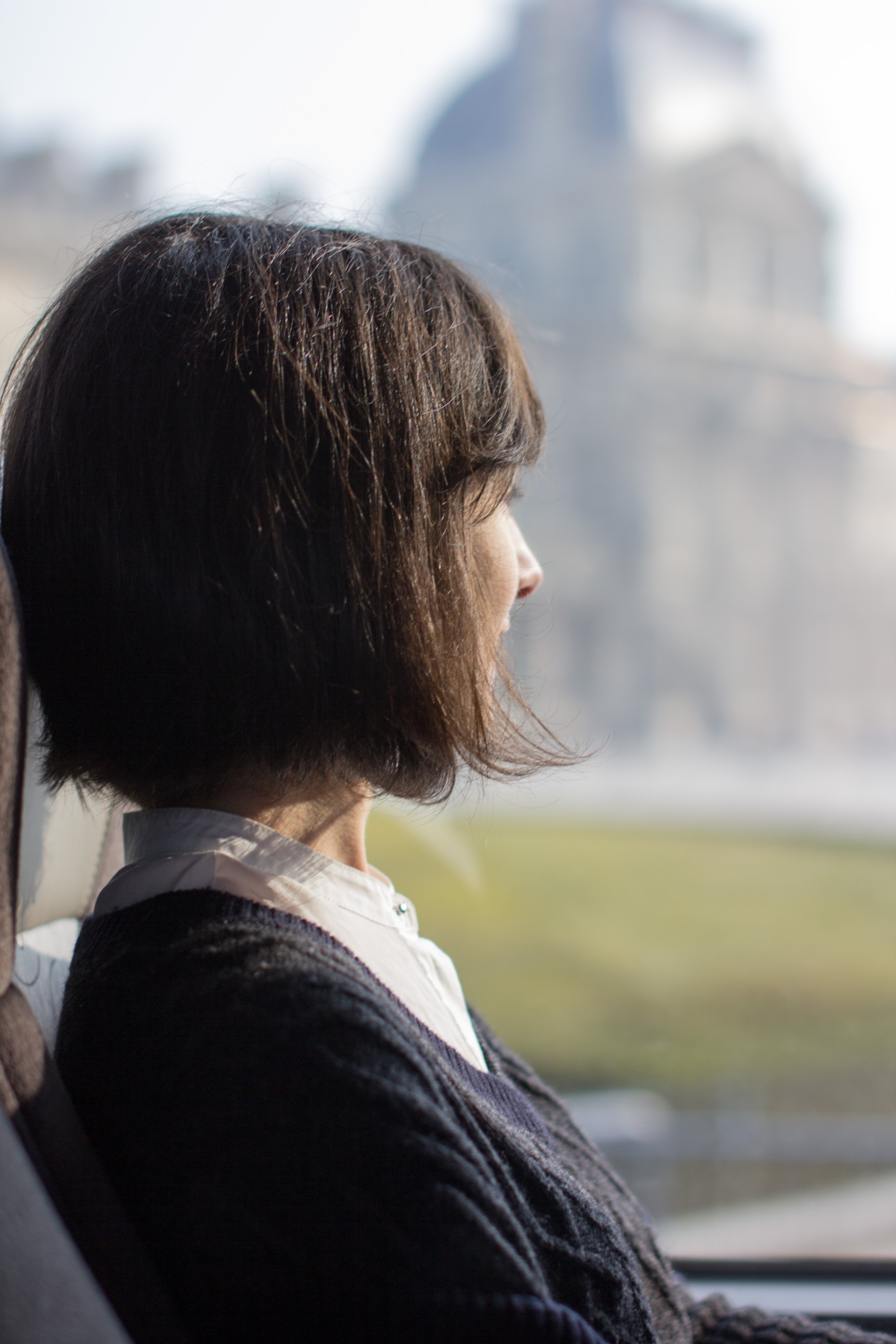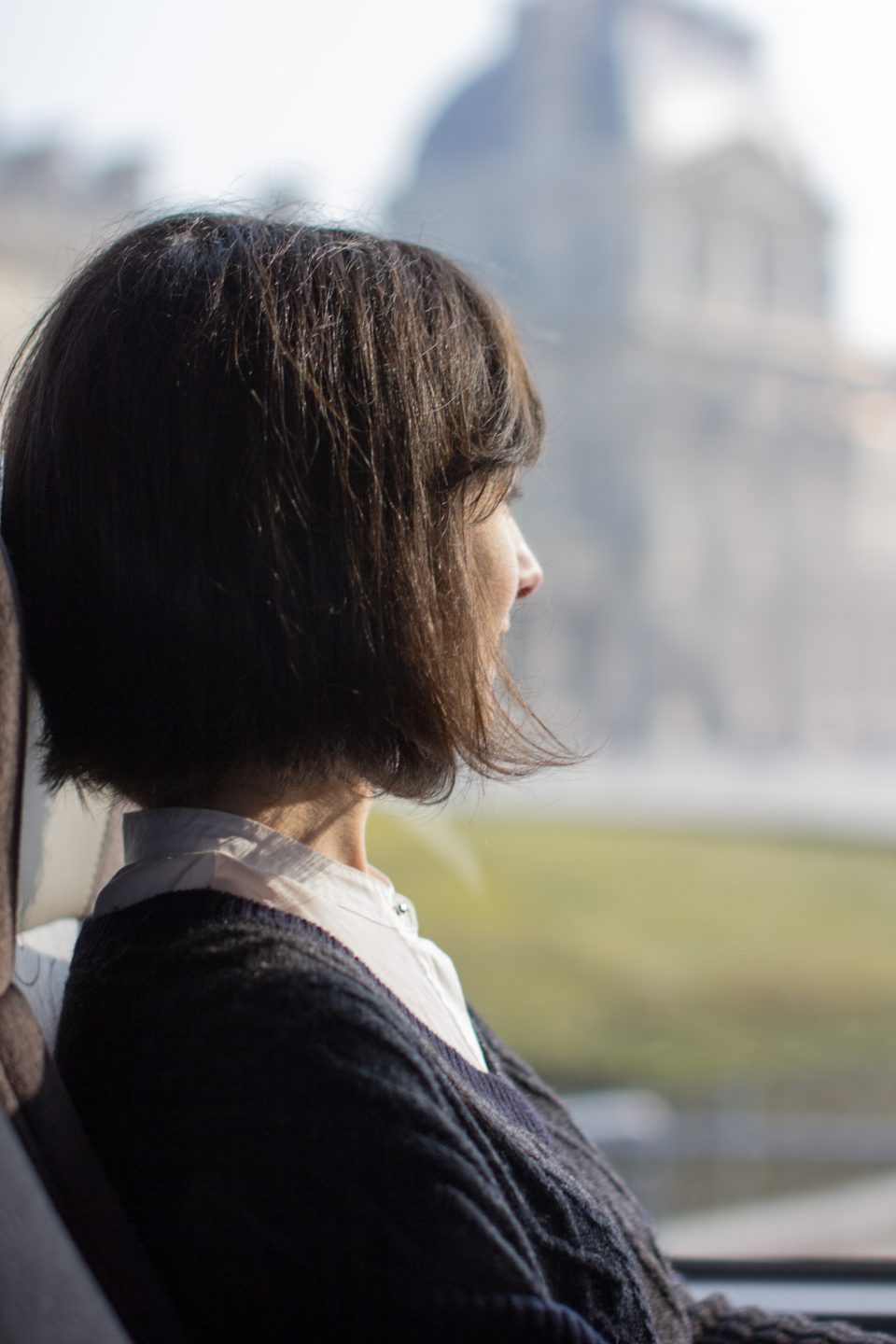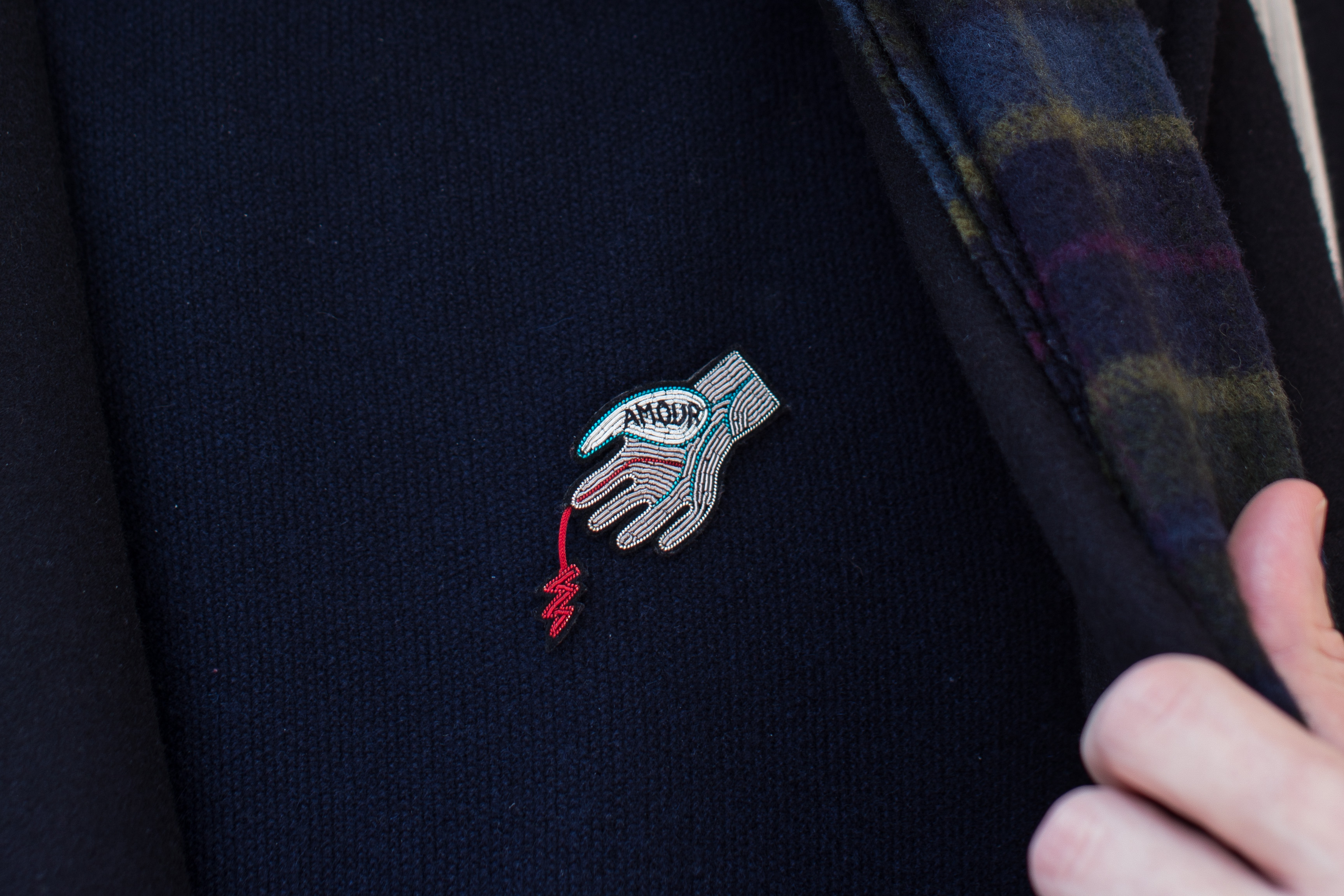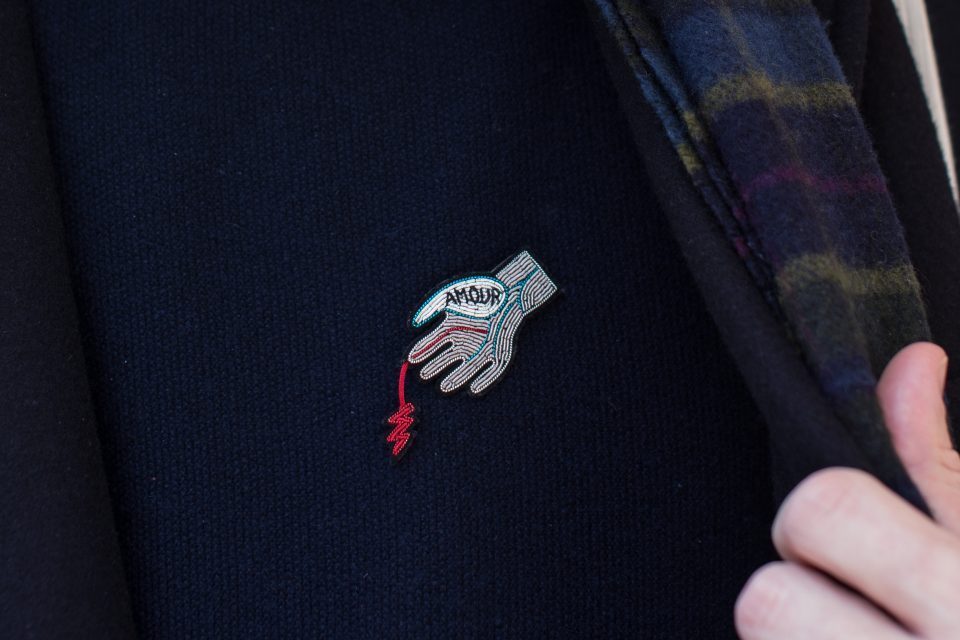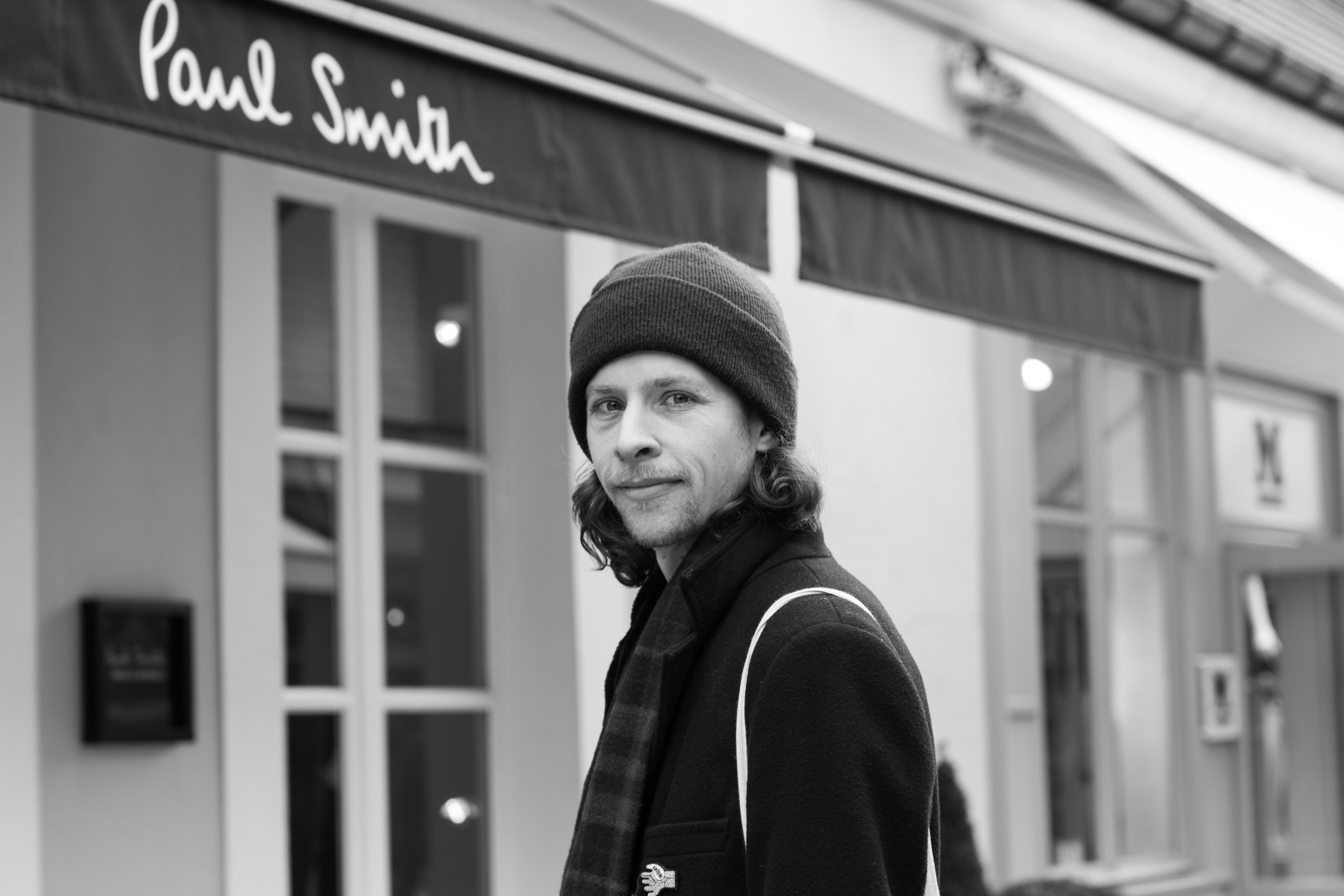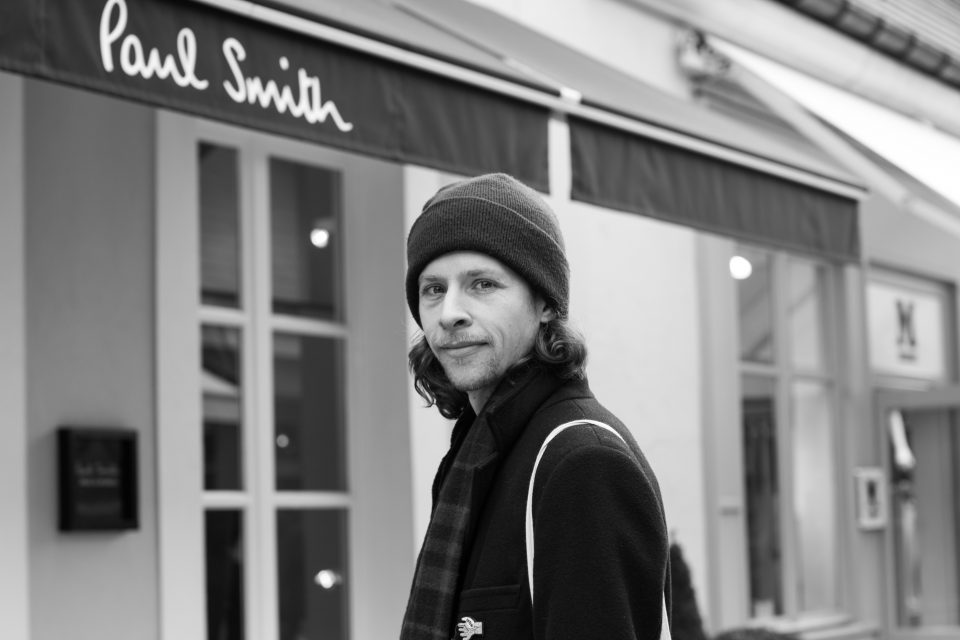 Exploring the various brands at La Vallée Village is great, because they're all in close proximity. You can revel in the wild exuberant Neo-Tokyo expressionism of Kenzo, peruse the sleek dark debonair styles of Givenchy and Maison Margiela, admire the subversive pop class of Marc Jacobs and Loewe, British chic and street style from Paul Smith, and then pop in to standards like Lacoste, Hugo Boss and Armani if you're feeling more traditional.
Being in a place where the number and variety of shops is high, one can easily compare and contrast the directions of each fashion house. For myself, brands like Fred Perry, Lacoste, Hugo Boss, etc. certainly make me yawn. Some of their offerings at La Vallée Village teeter on the "chav" side too. I was pleasantly surprised by labels Maison Margiela, Paul Smith and Carven, having some really solid and creative approaches to men's (and women's) fashion. Carven in particular had a large number of pieces I'm still thinking about, like this great bomber jacket.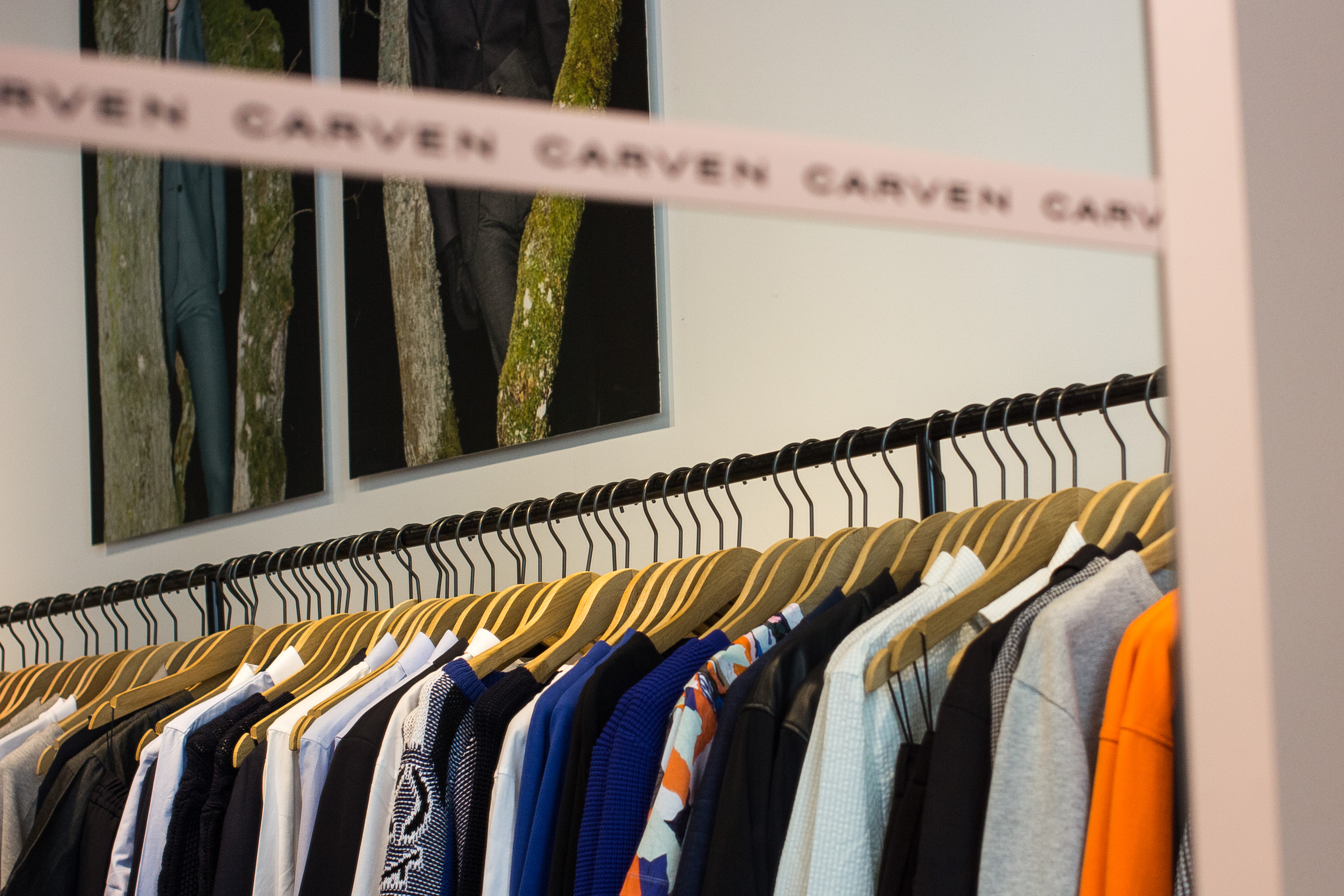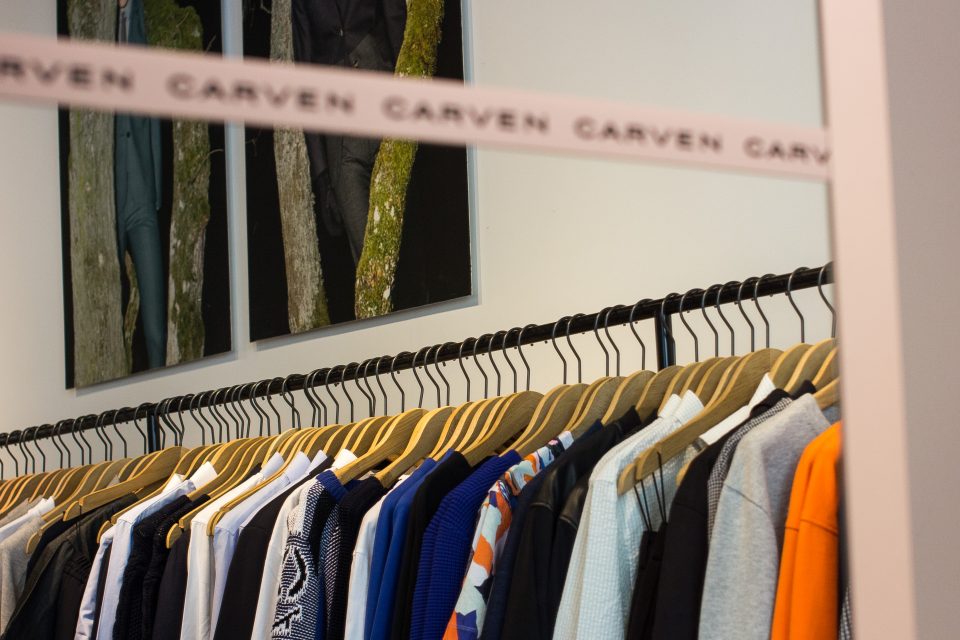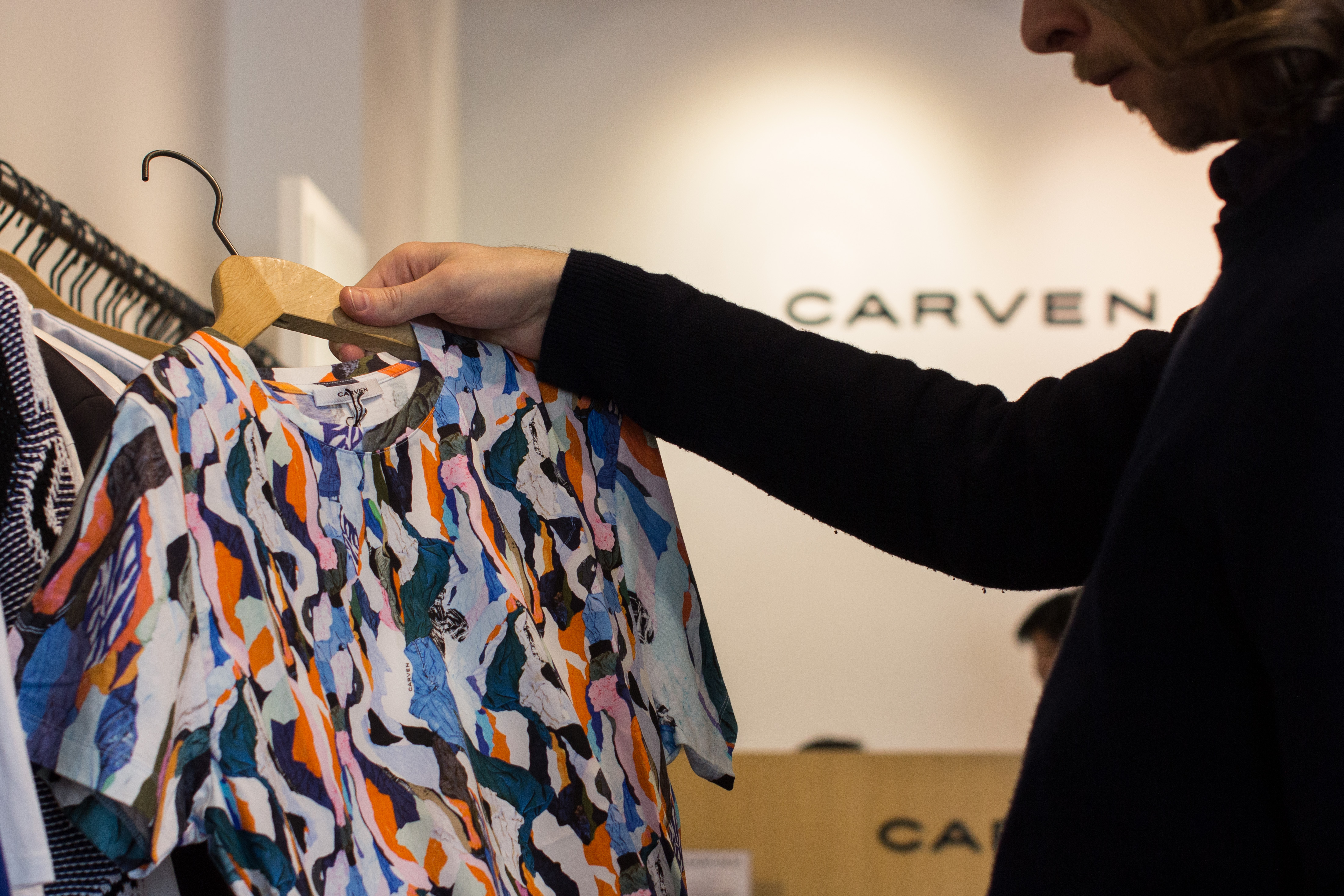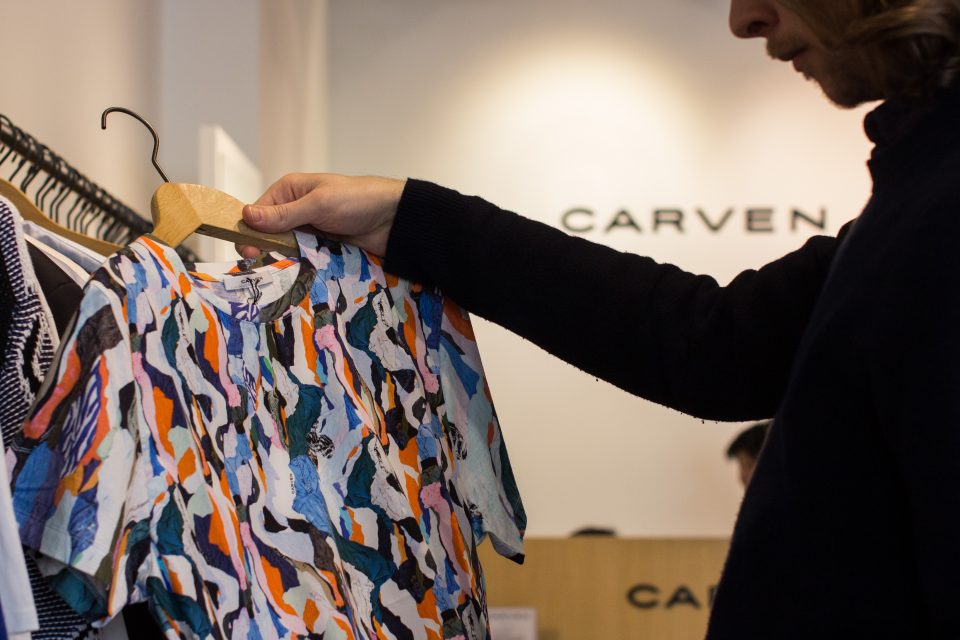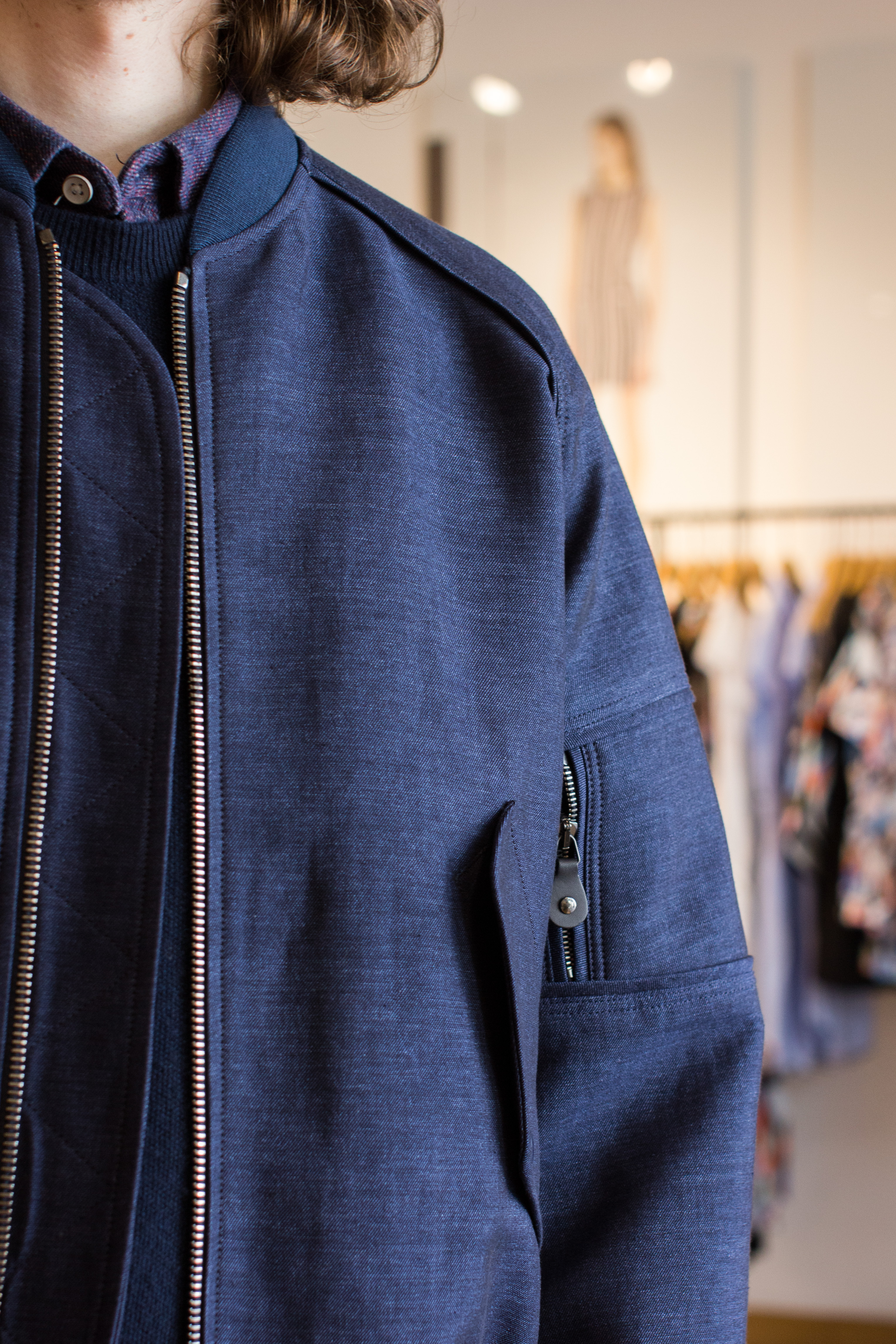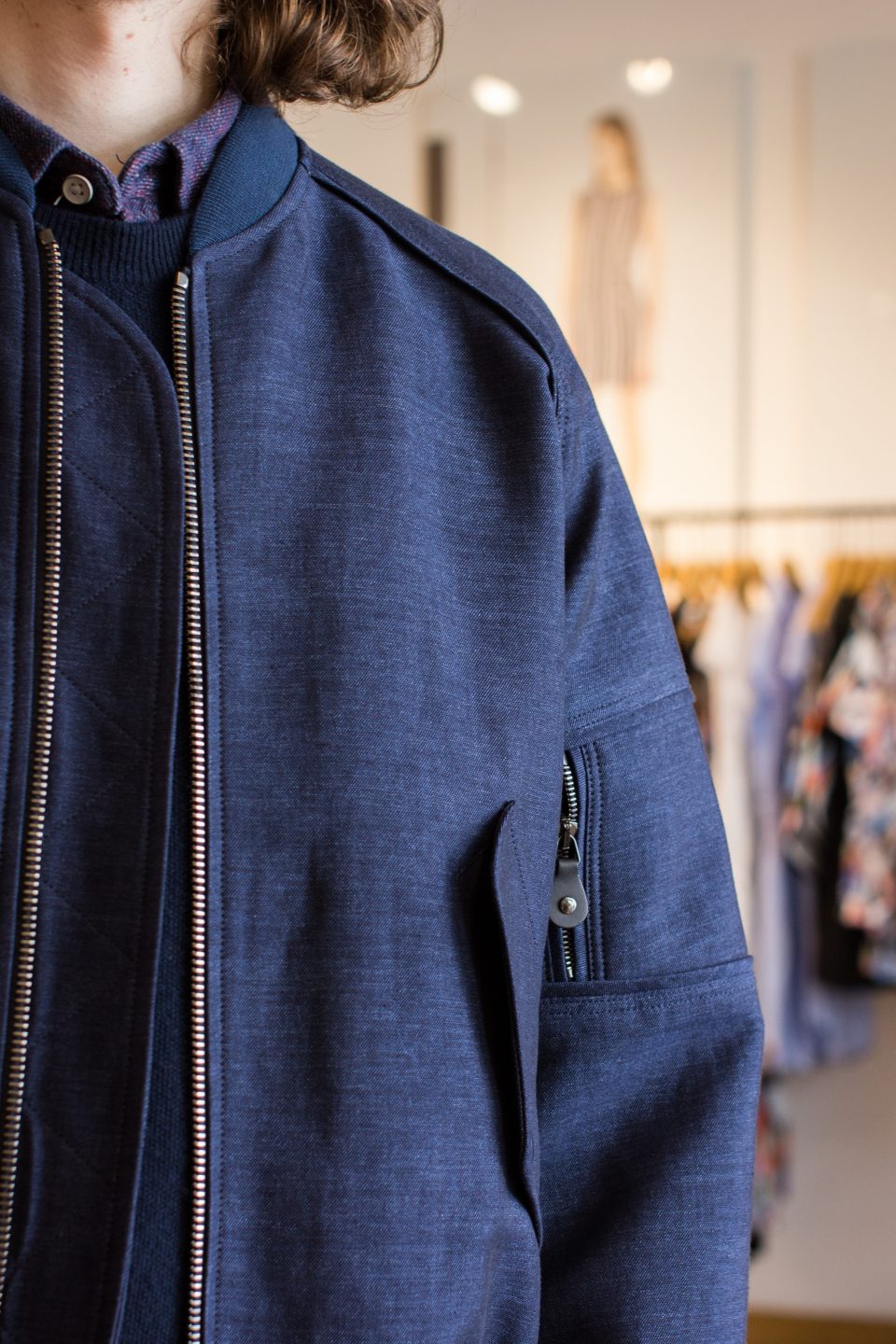 I have an old pair of Burton Mustard cuffed chinos which are my absolute favourite trousers to wear, ever (and only £12 too!). I bought them on my first trip to London in 2013, and wear them weekly. With that much usage they've collected bike grease and general wear, so when I found a pair of mustard jeans at Paul Smith's I figured they'll be the spiritual descendants of the Burton chinos when they finally get laid to rest. There was a friendly shop attendant at Paul Smith who helped us out and was really cool, wearing some intriguing Paul Smith pieces himself.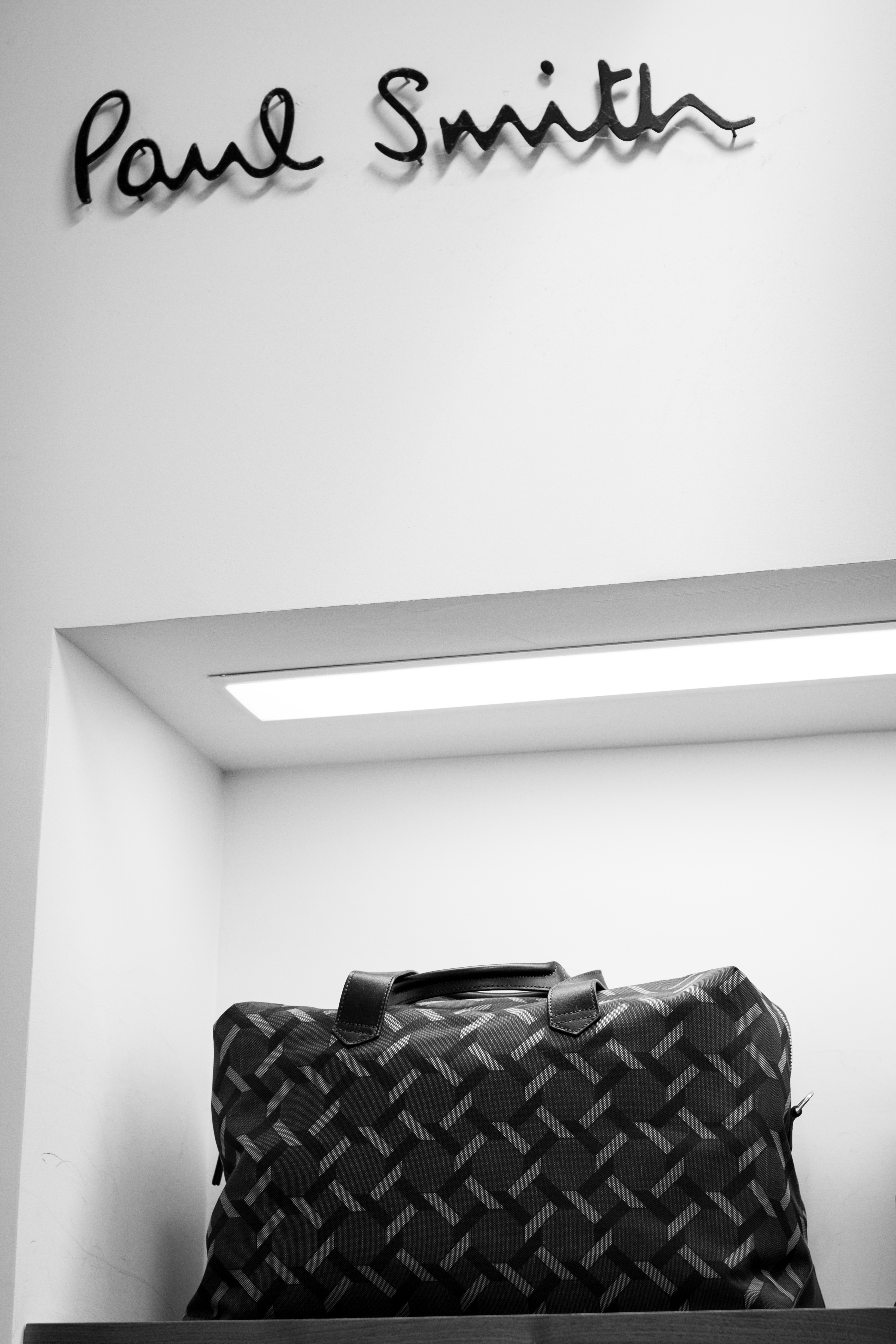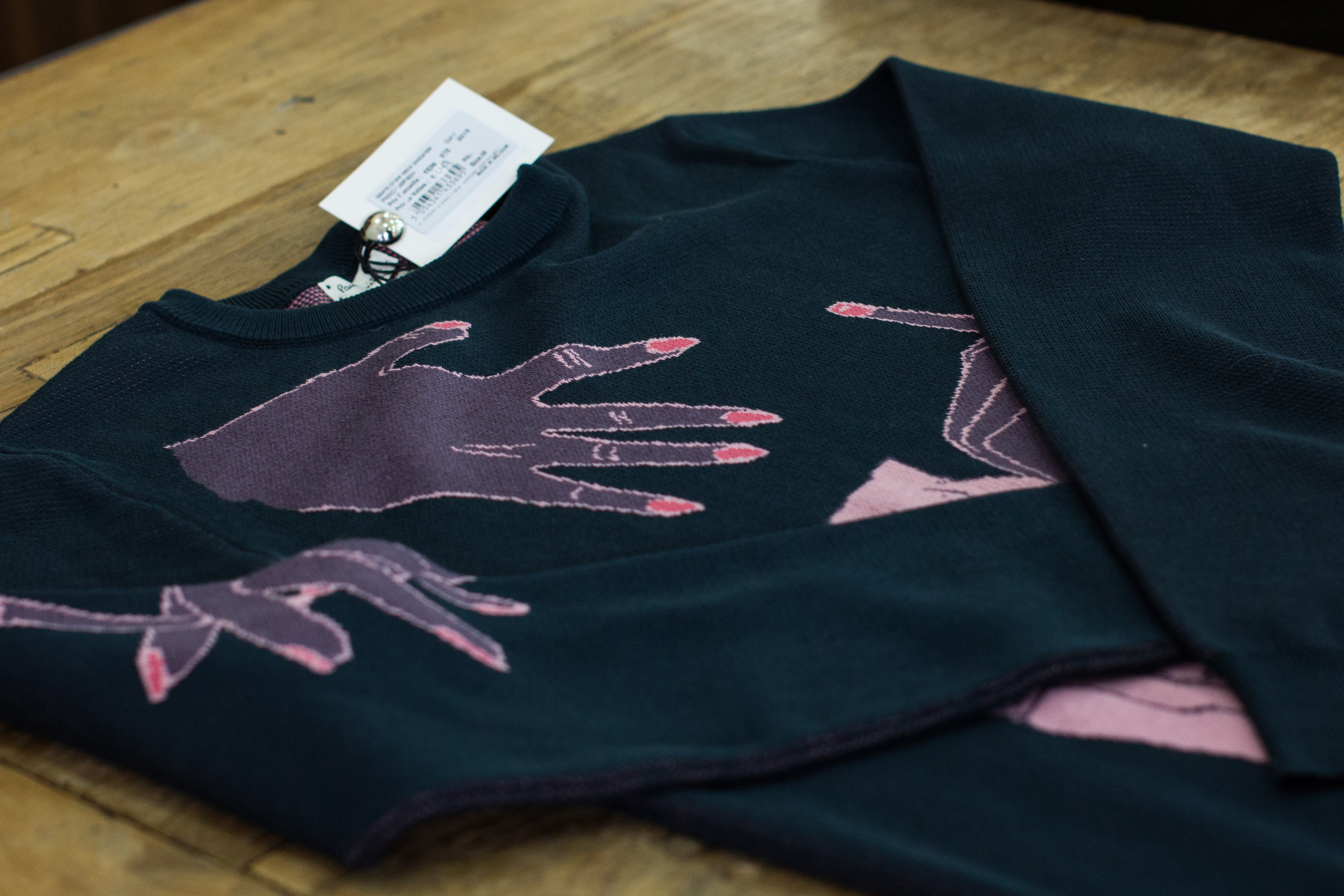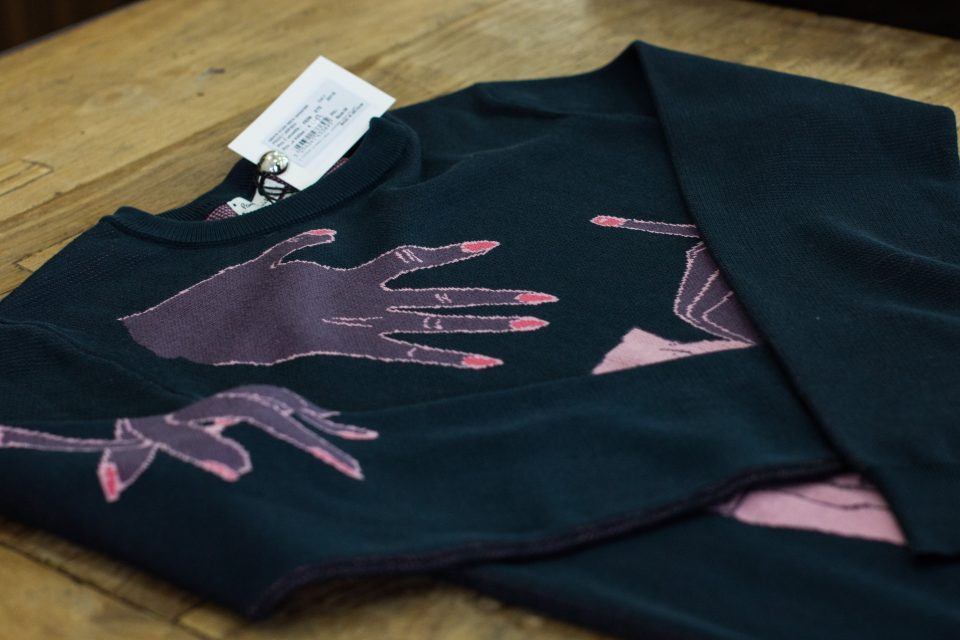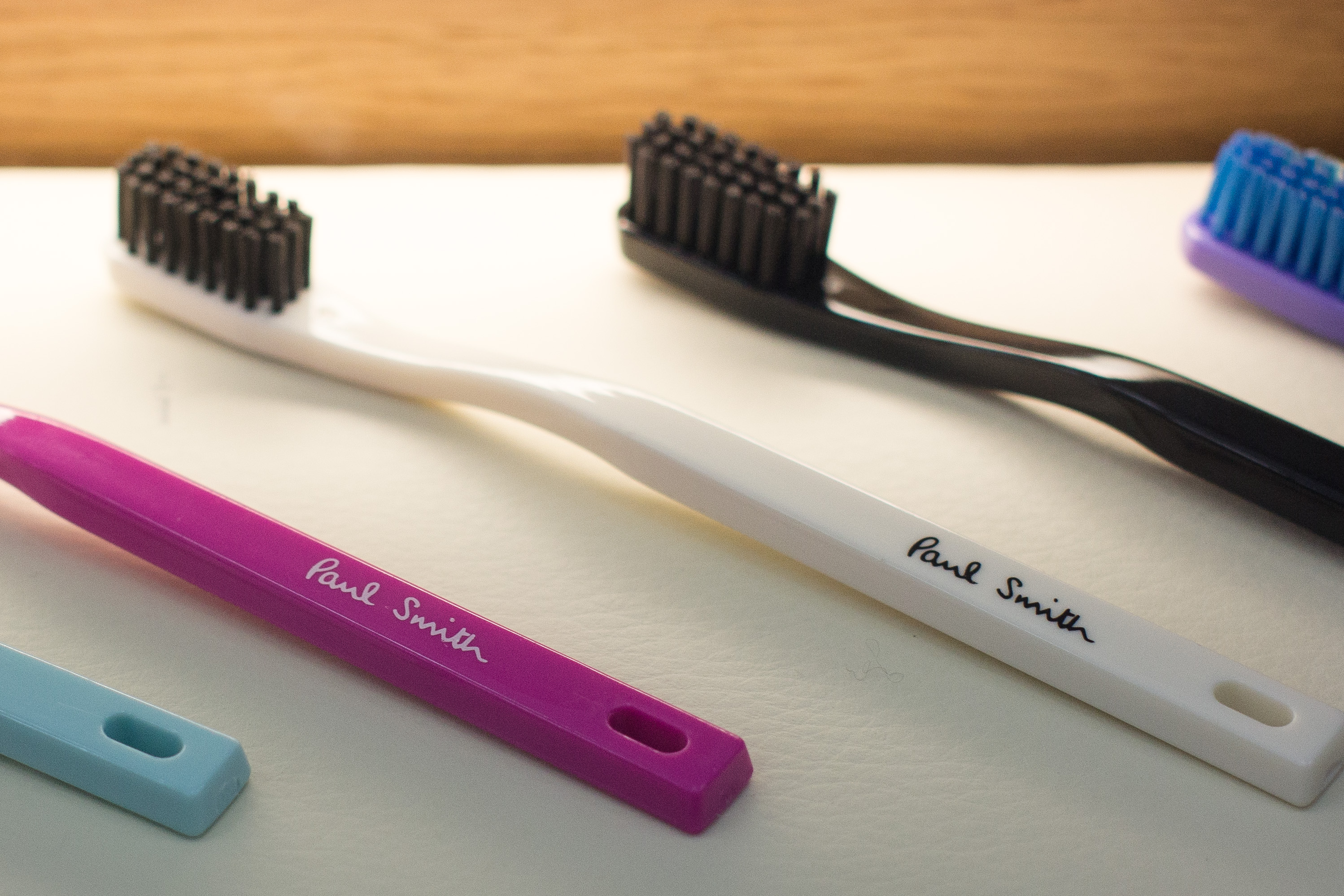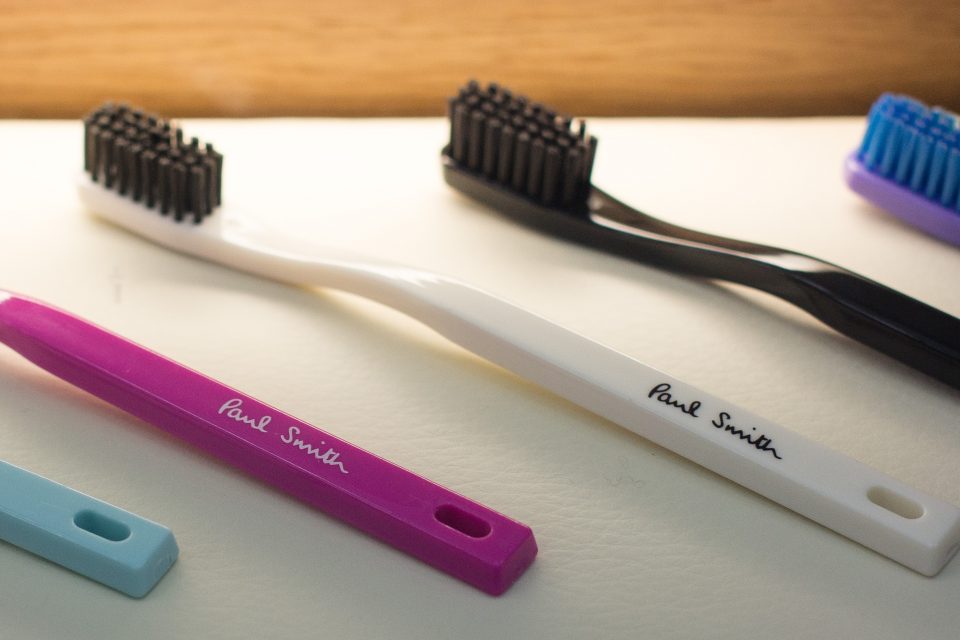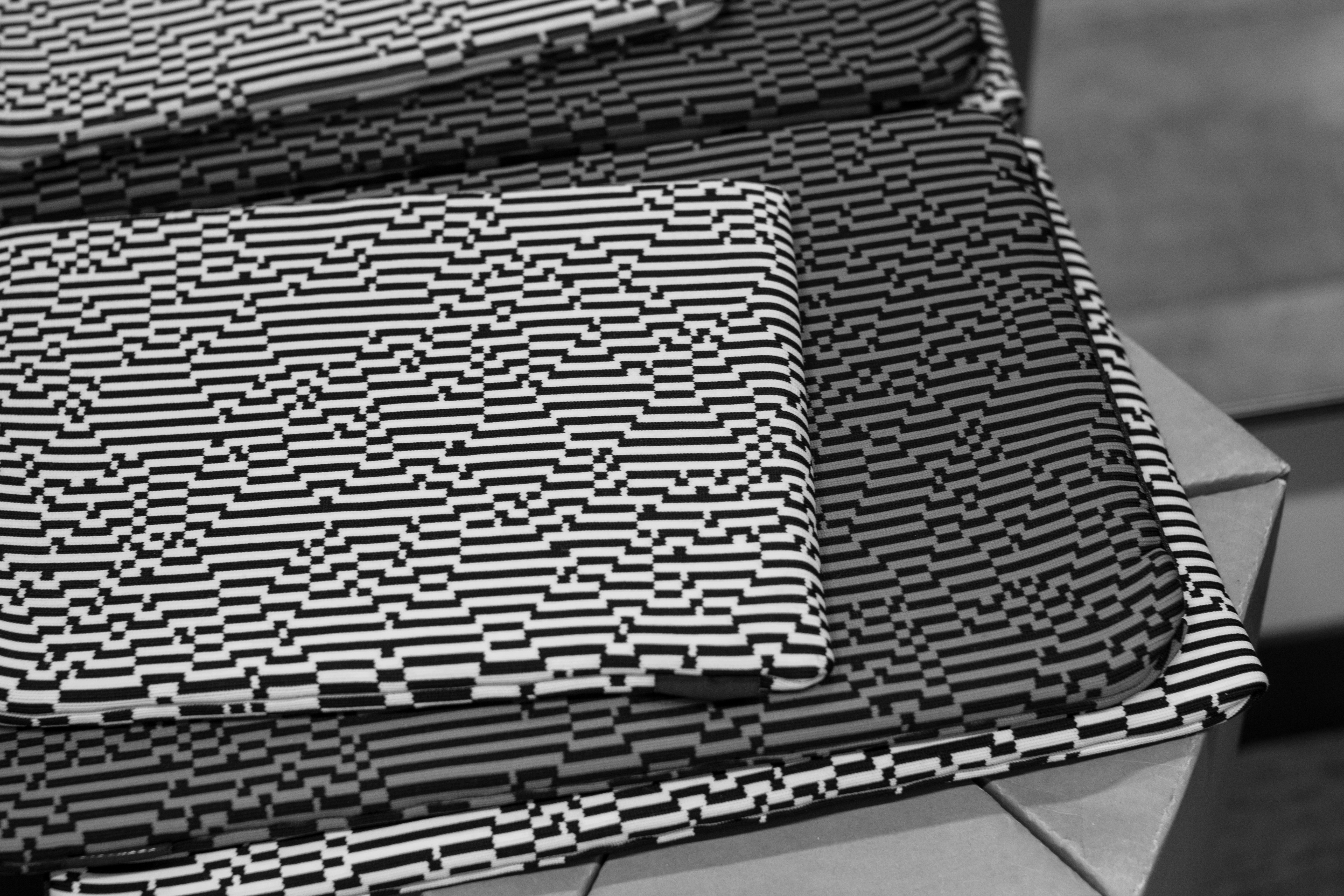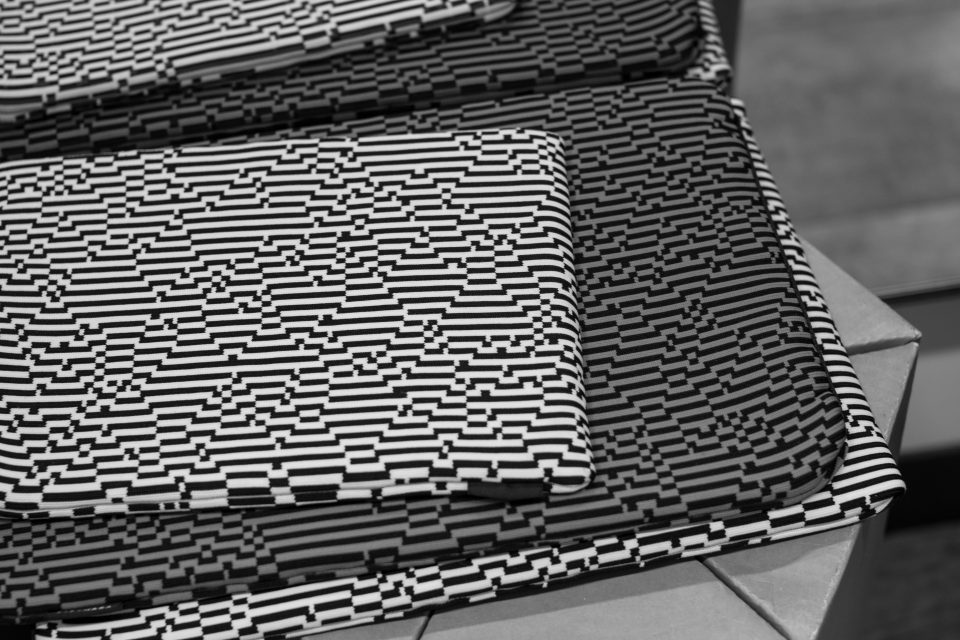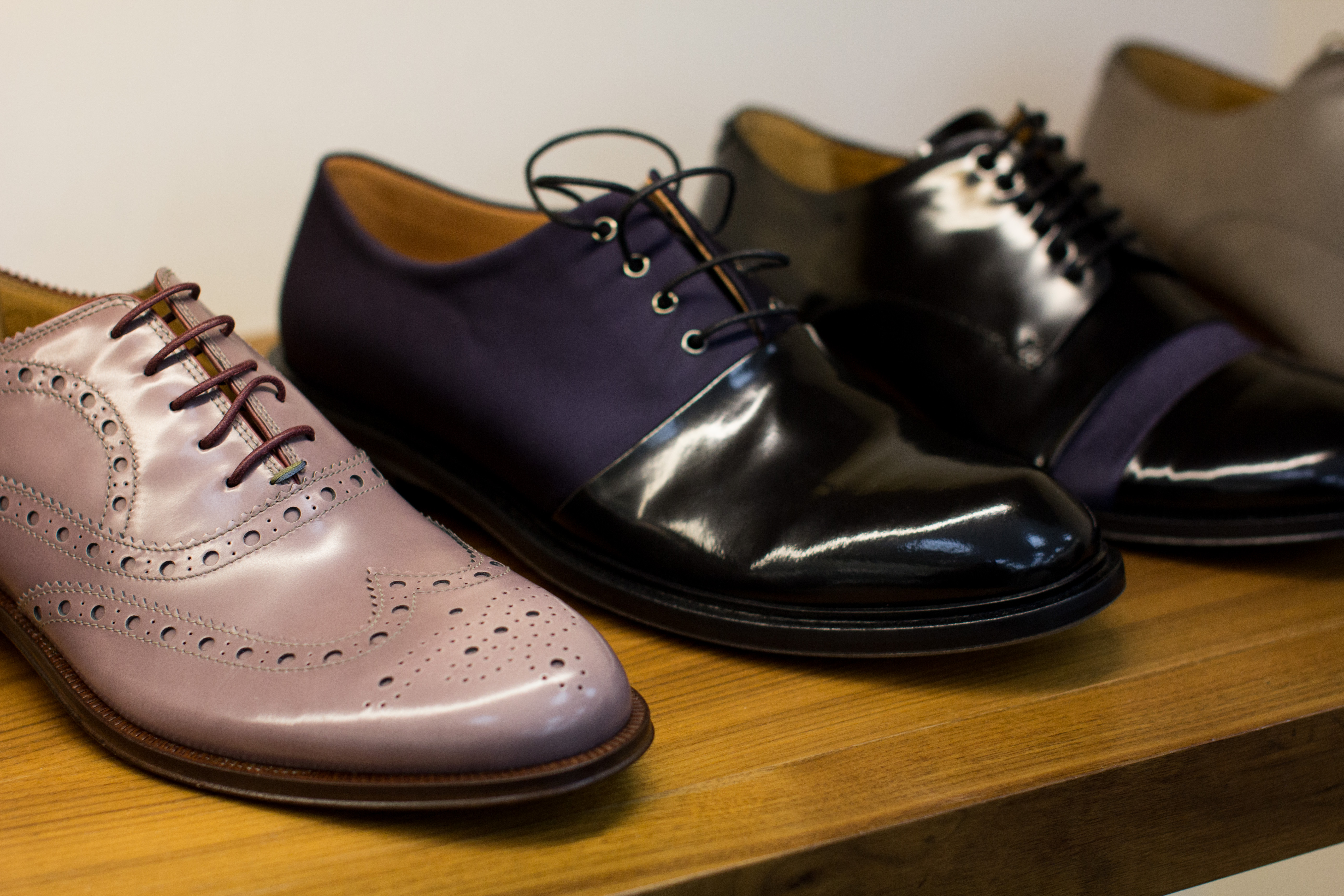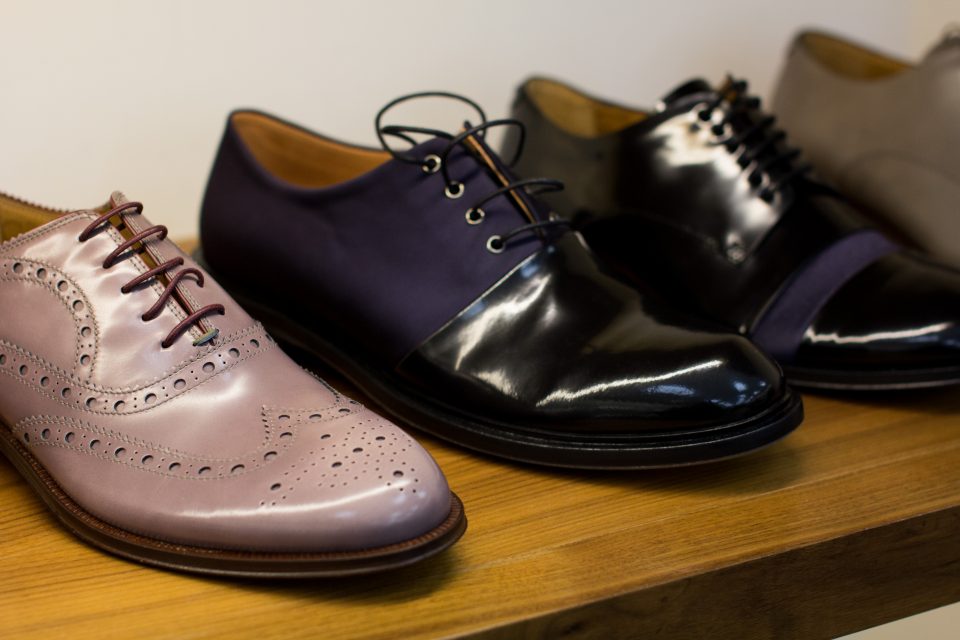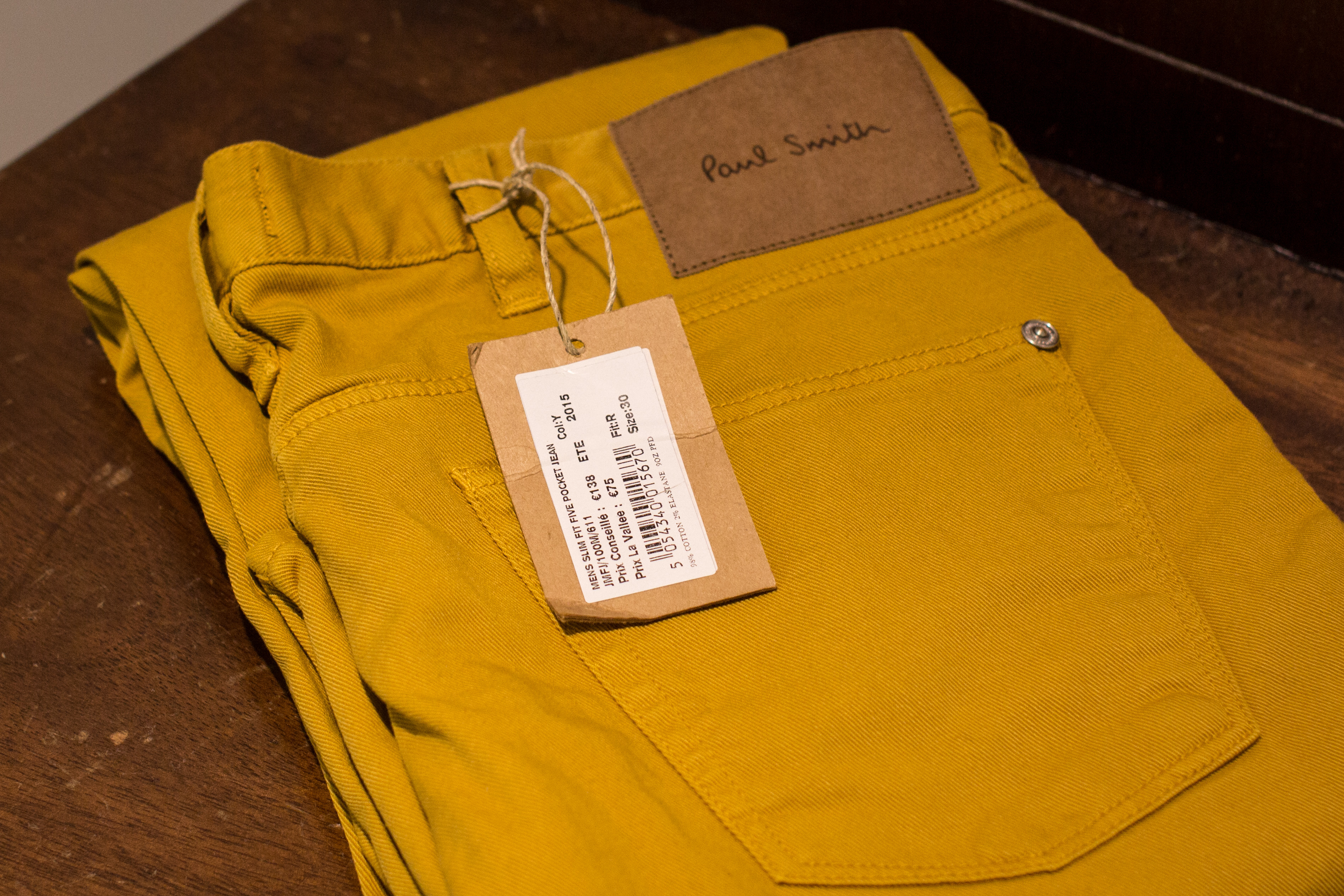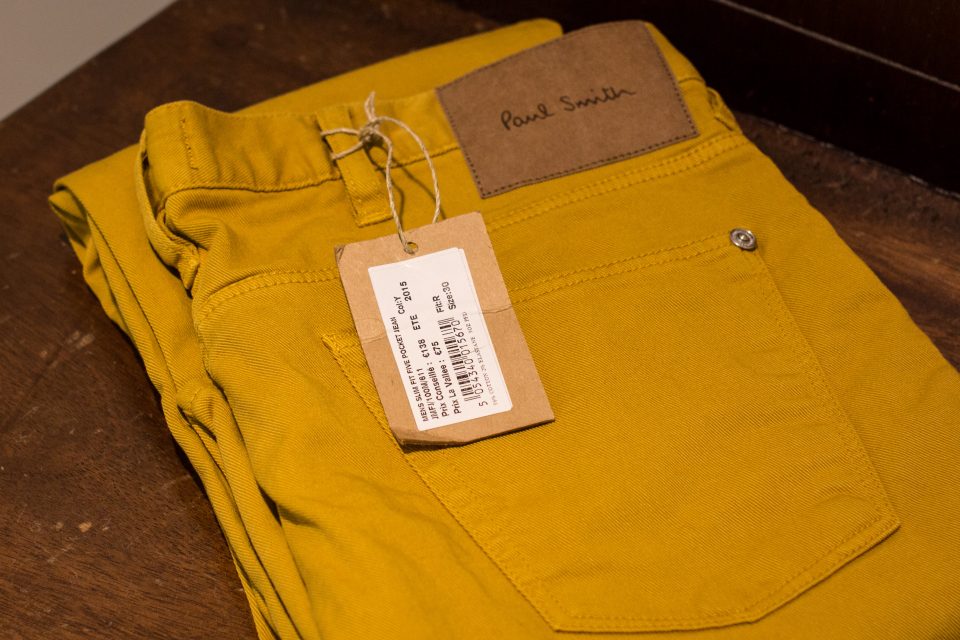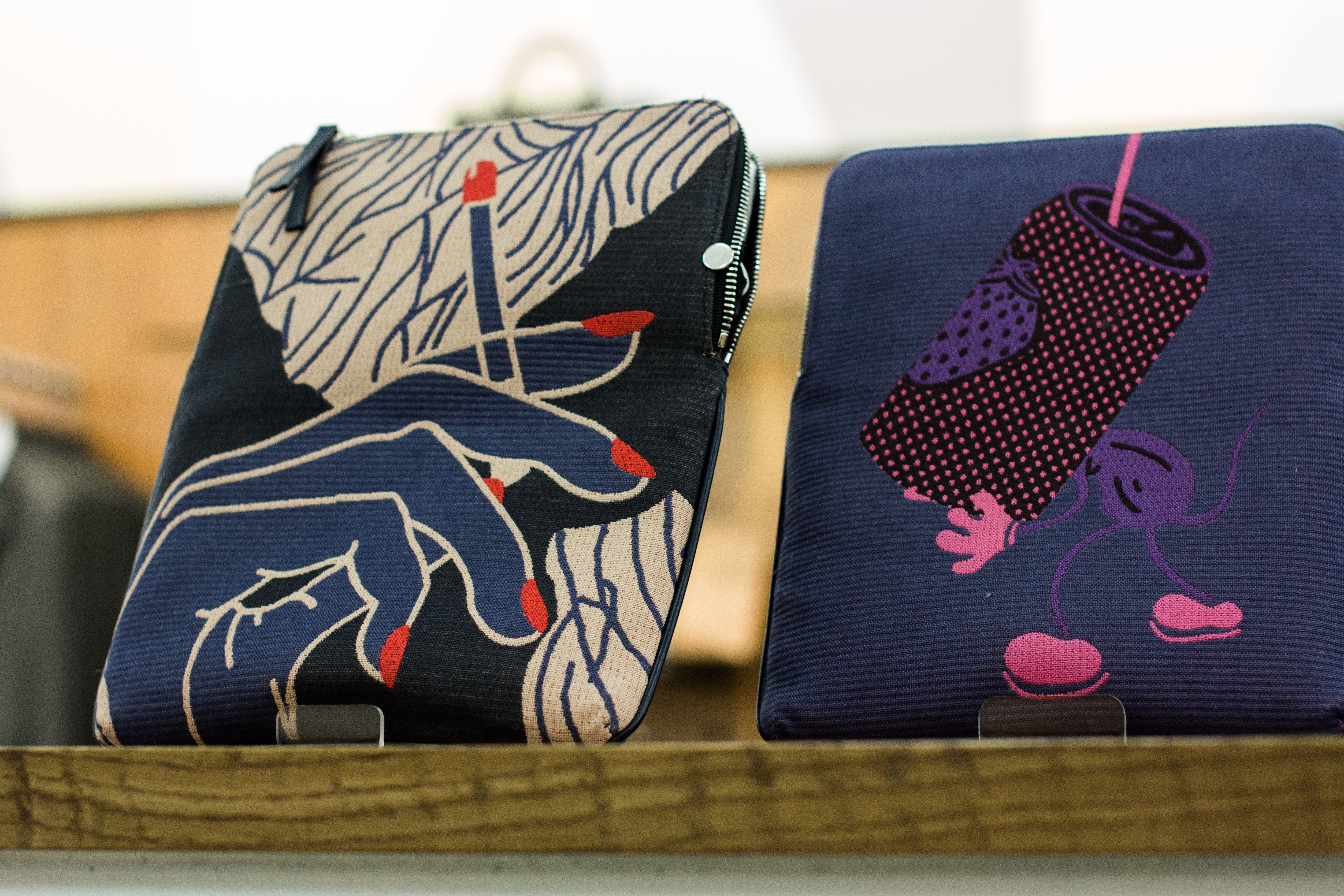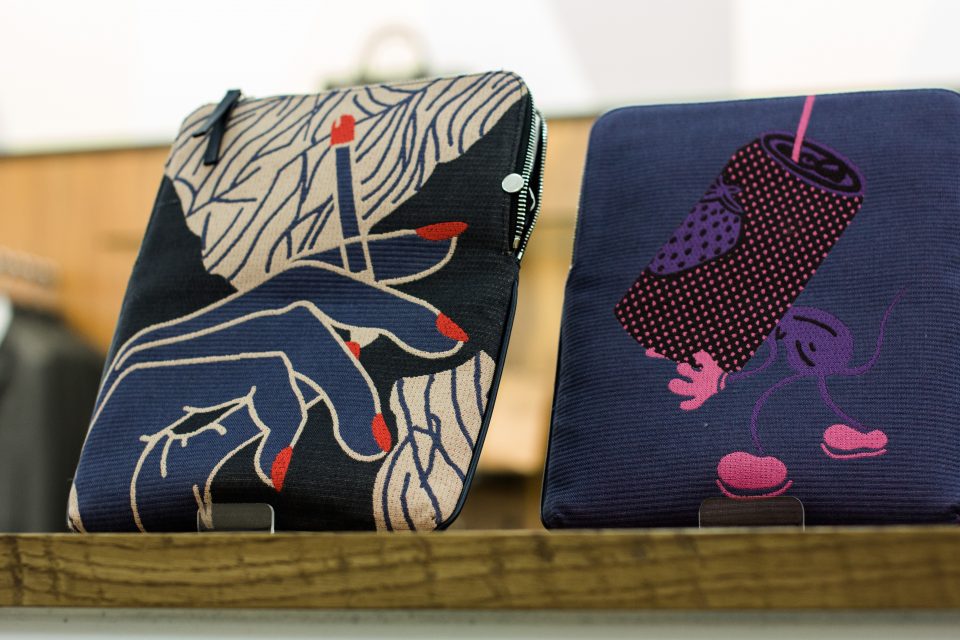 Oh yeah, and the suit search? We tried everywhere. I think we almost went into every shop that may have a suit! Like I said earlier, I was looking for something different — something with an edge. Maybe there's no lapel? A strange cut? Maybe there's something particularly unique about its colour, pattern or construction? I tried a white suit on at Paul Smith. It was nicely made, just a bit too "see-through". At Givenchy I found what I thought would be a great statement piece: suit jacket with bomber jacket-style collar (no lapel, definitely unique!) but ultimately wearing it didn't give me the satisfactory feeling I was looking for. Givenchy also had some other unique twists on the suit (zip edge for the lapel, another riff on the bomber jacket but using the arms instead of the collar), but they just weren't me. I want the suit to definitely represent me, not just in how it looks, but how I feel wearing it. Sadly on this trip we didn't find any suit that was… suitable.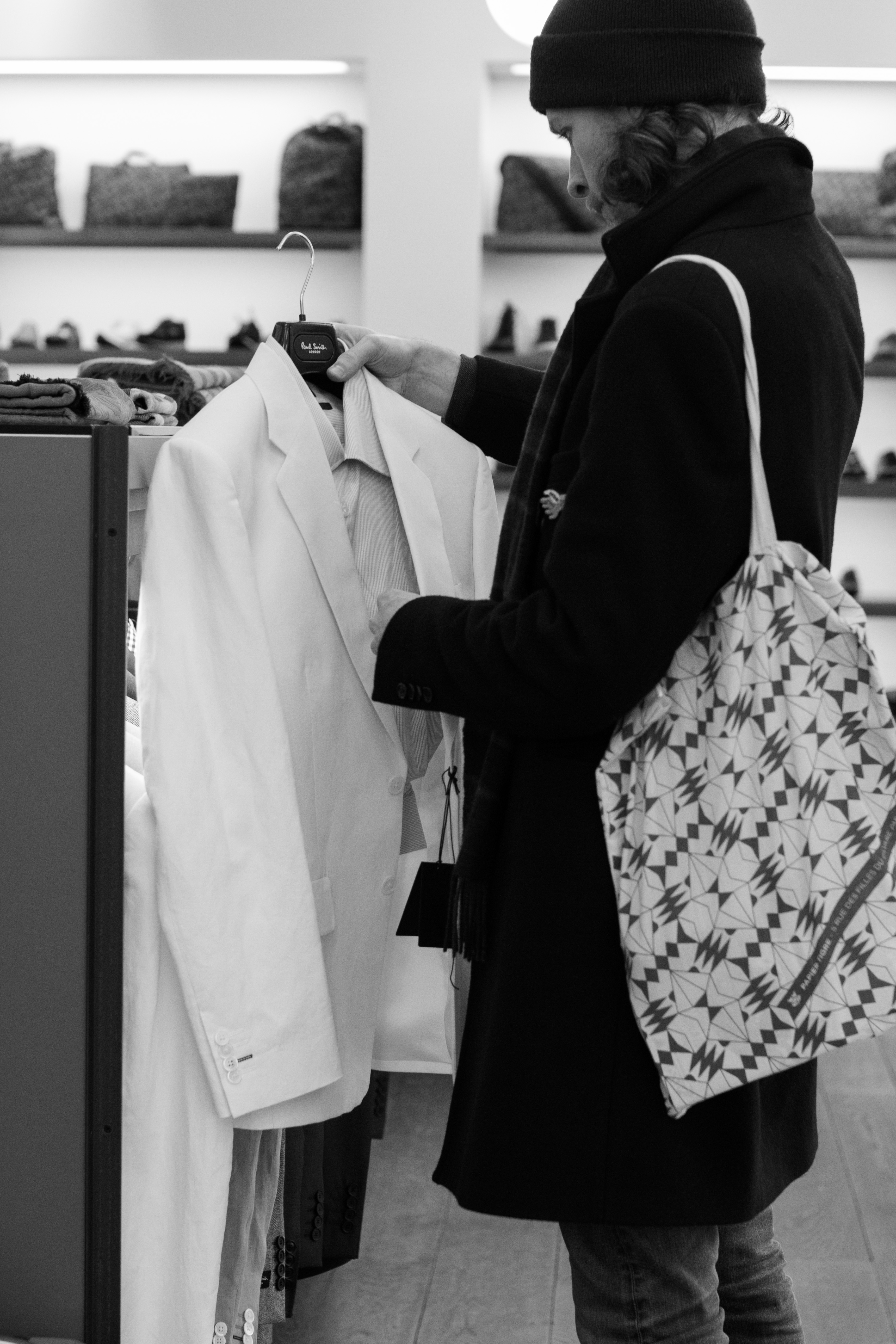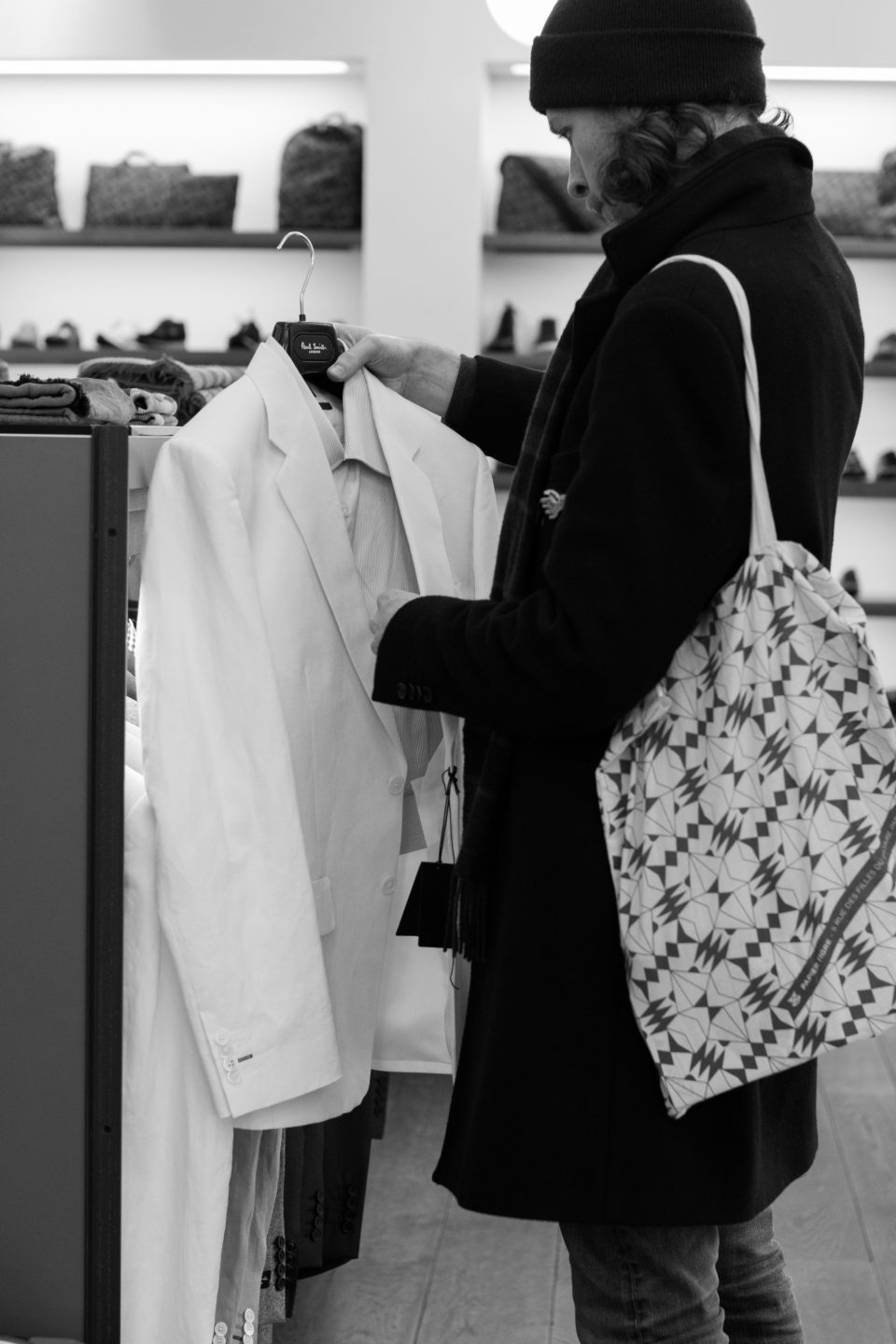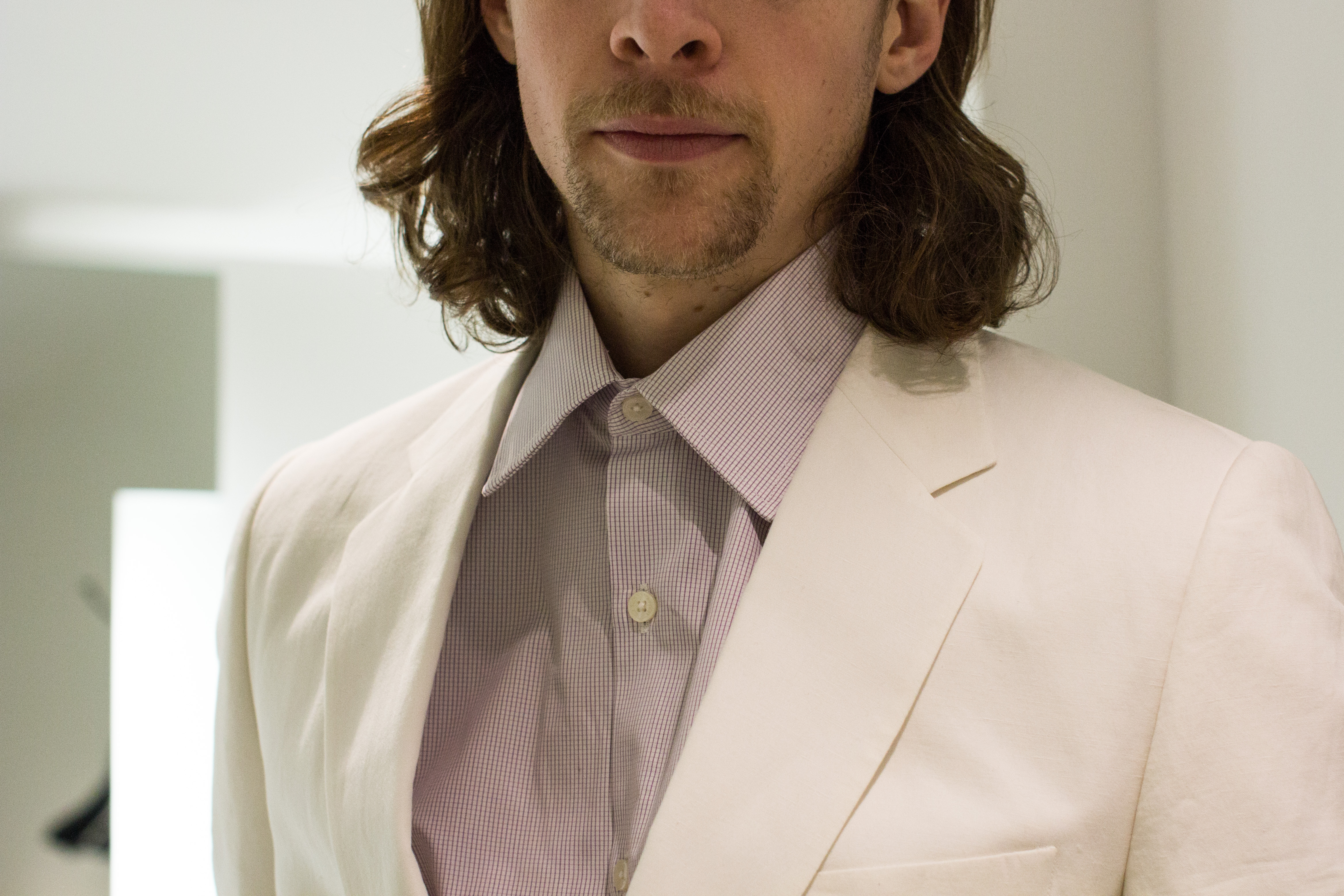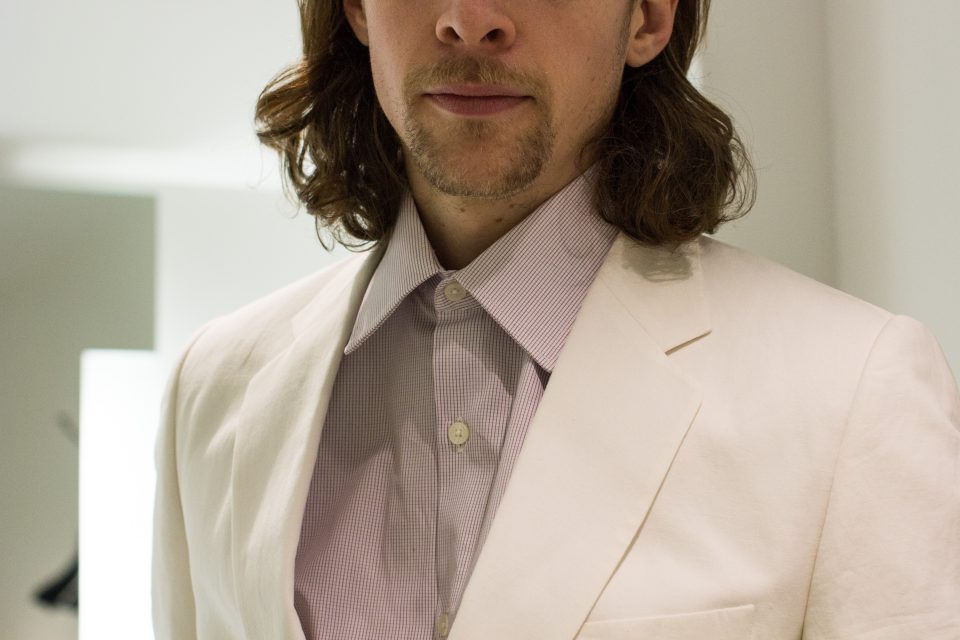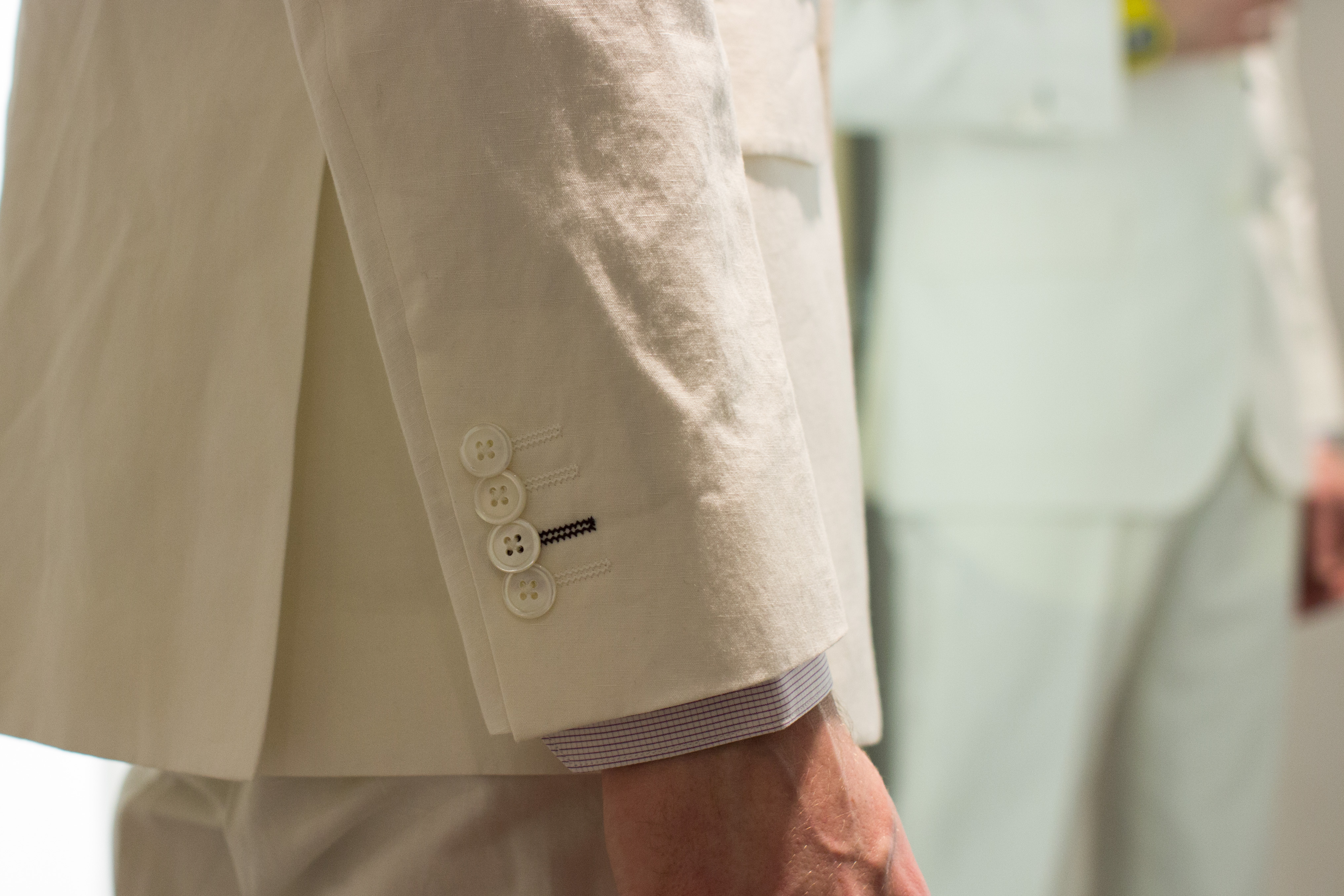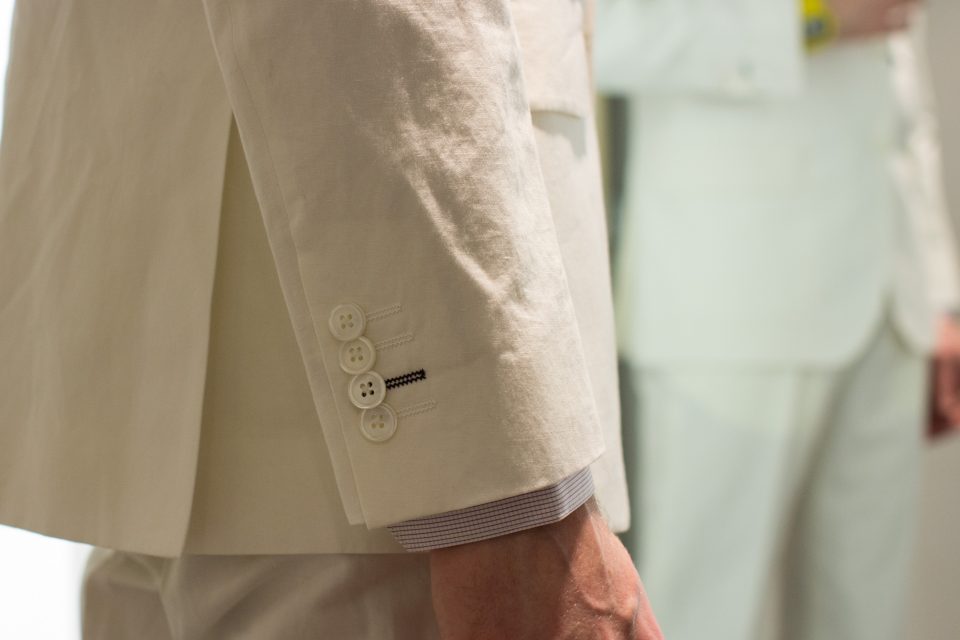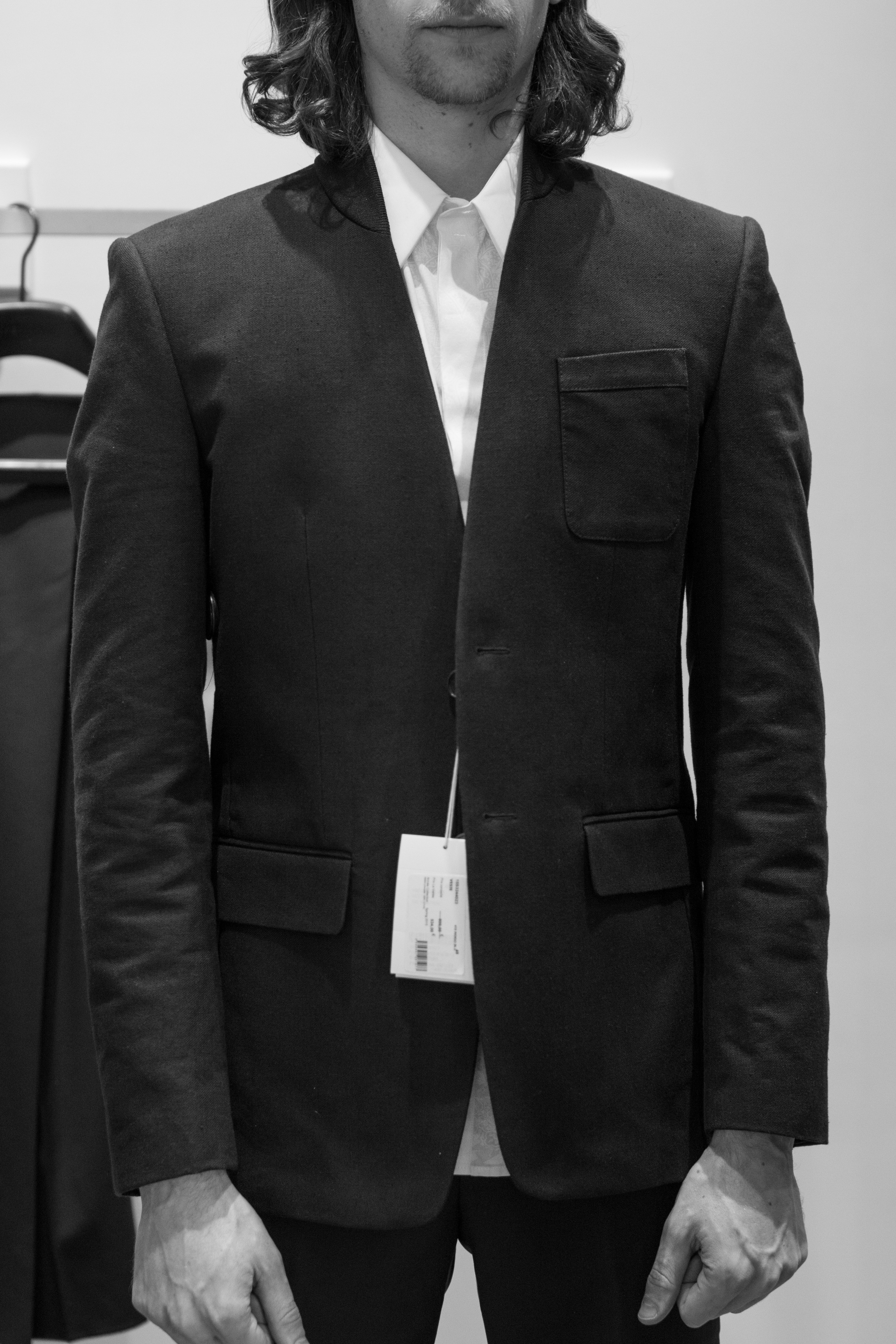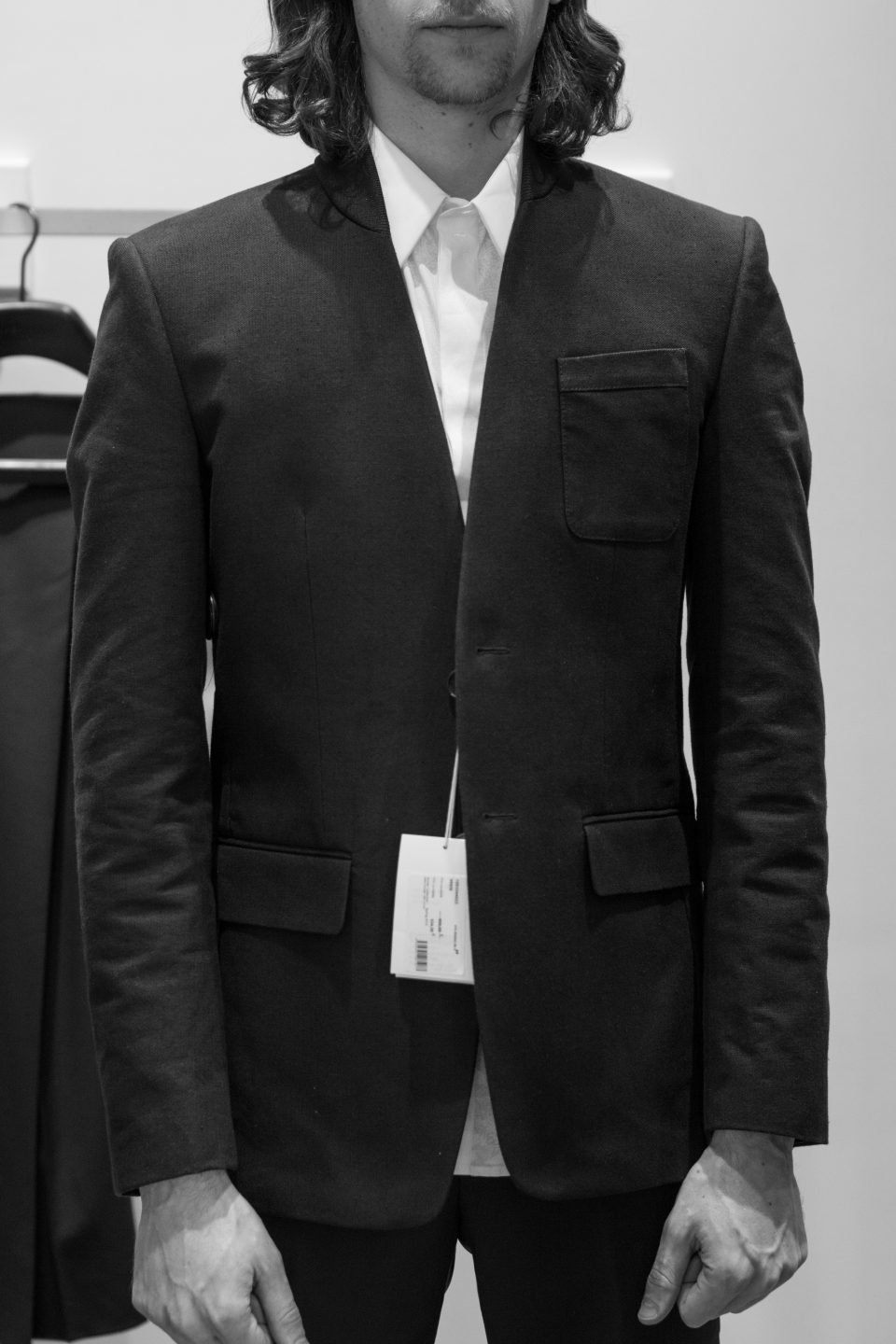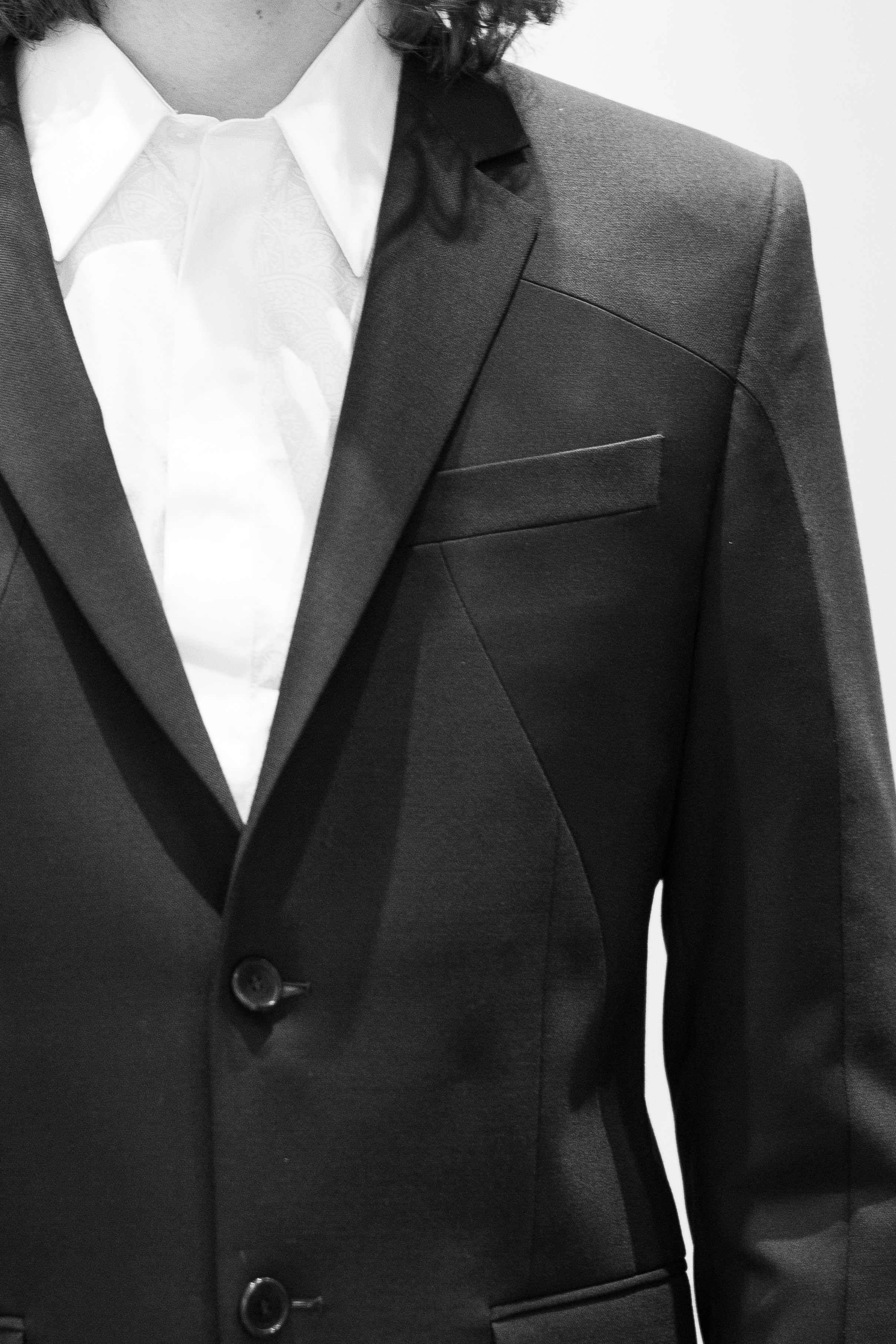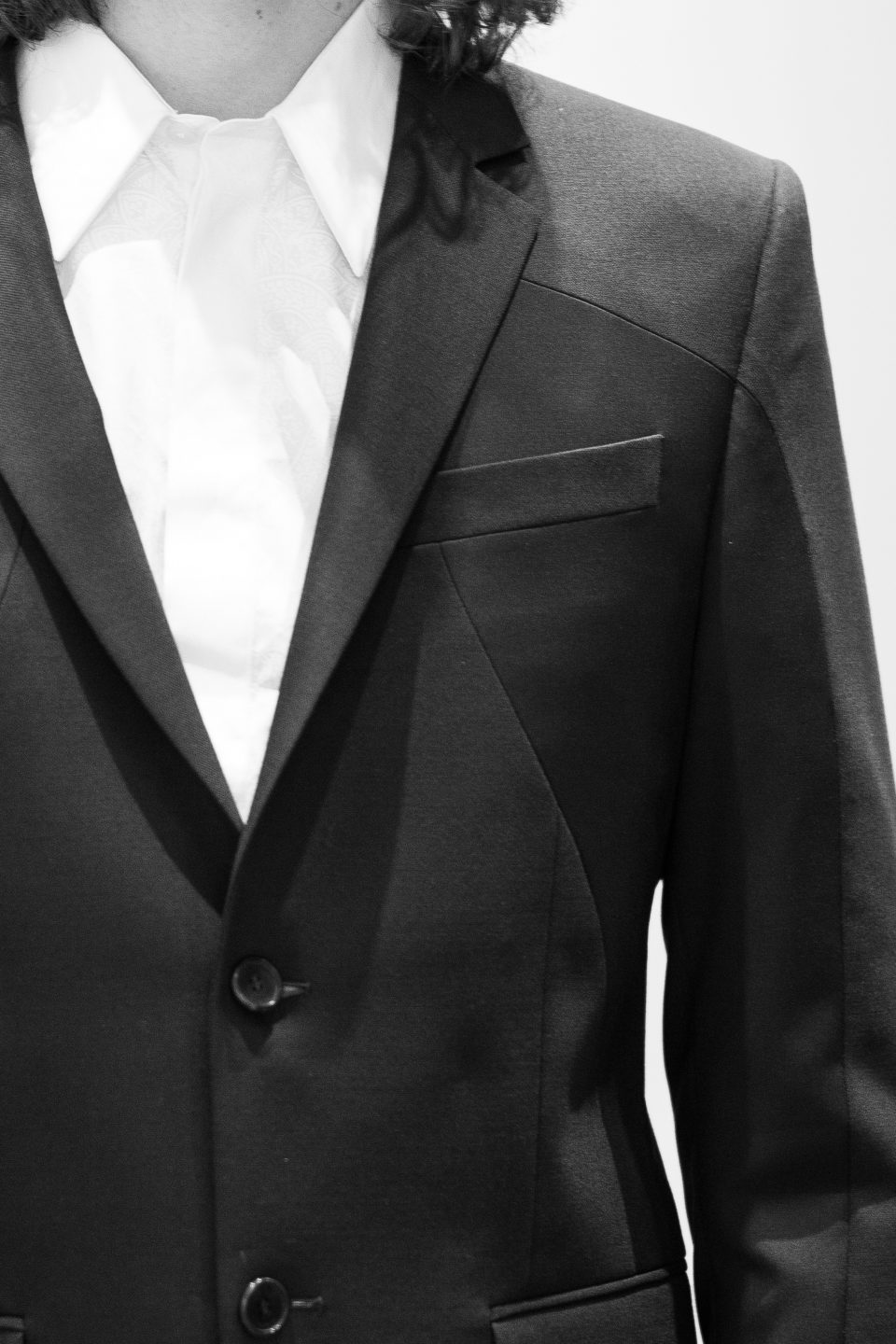 While my personal emphasis was on men's fashion, there were some women's shops that I found really intriguing: Marni is awesome with some fantastic ideas inside; Sonia Rykiel are consistently doing amazing things; the patterns and textures at Missoni made me think I was looking at hyper coloured geological formations through kaleidoscopes; and Céline's effortlessly cool style with all manner of things they produce — you can read more about the porcelain hand brooch that we bought for ourselves. It'd be great to see more of that adventurous spirit in the women's fashion flow into the men's fashion.
Another great label I discovered out at La Vallée Village was Heschung, with their durable and stylish looking leather shoes for men and women. They also had some cool clothing too, like a knit sweater with front pockets, like you'd see on a hooded sweater. Just cool ideas.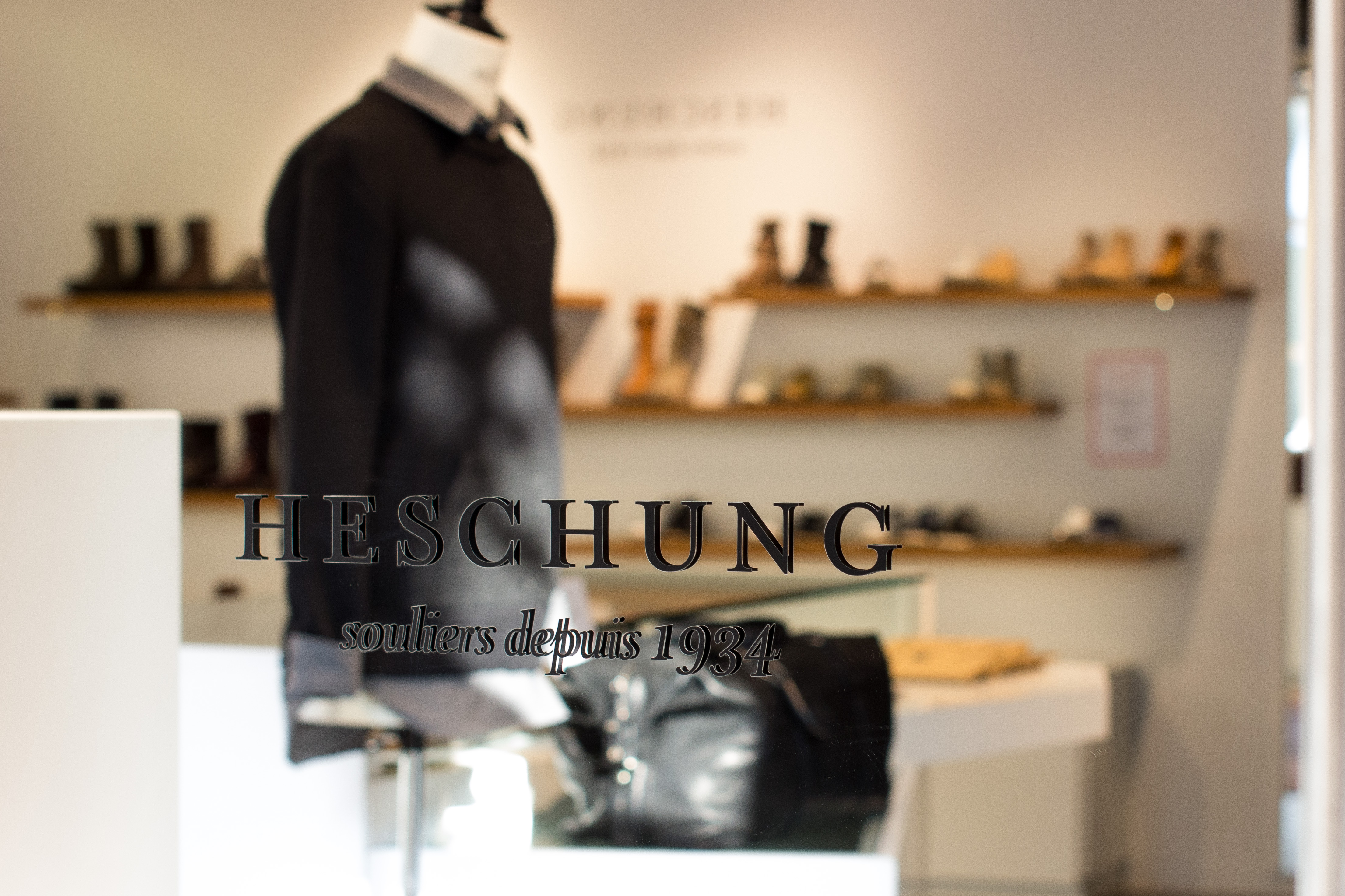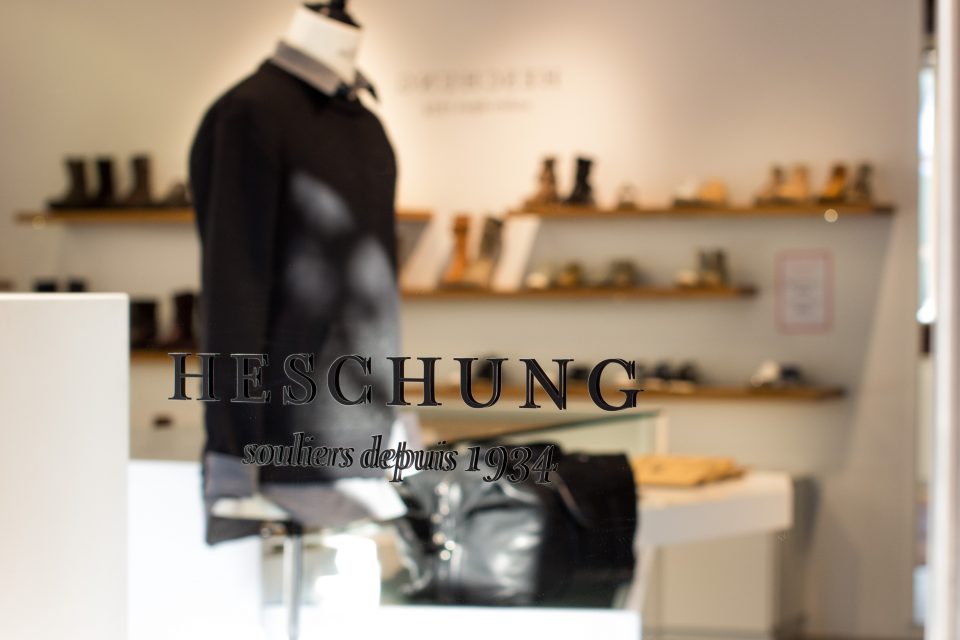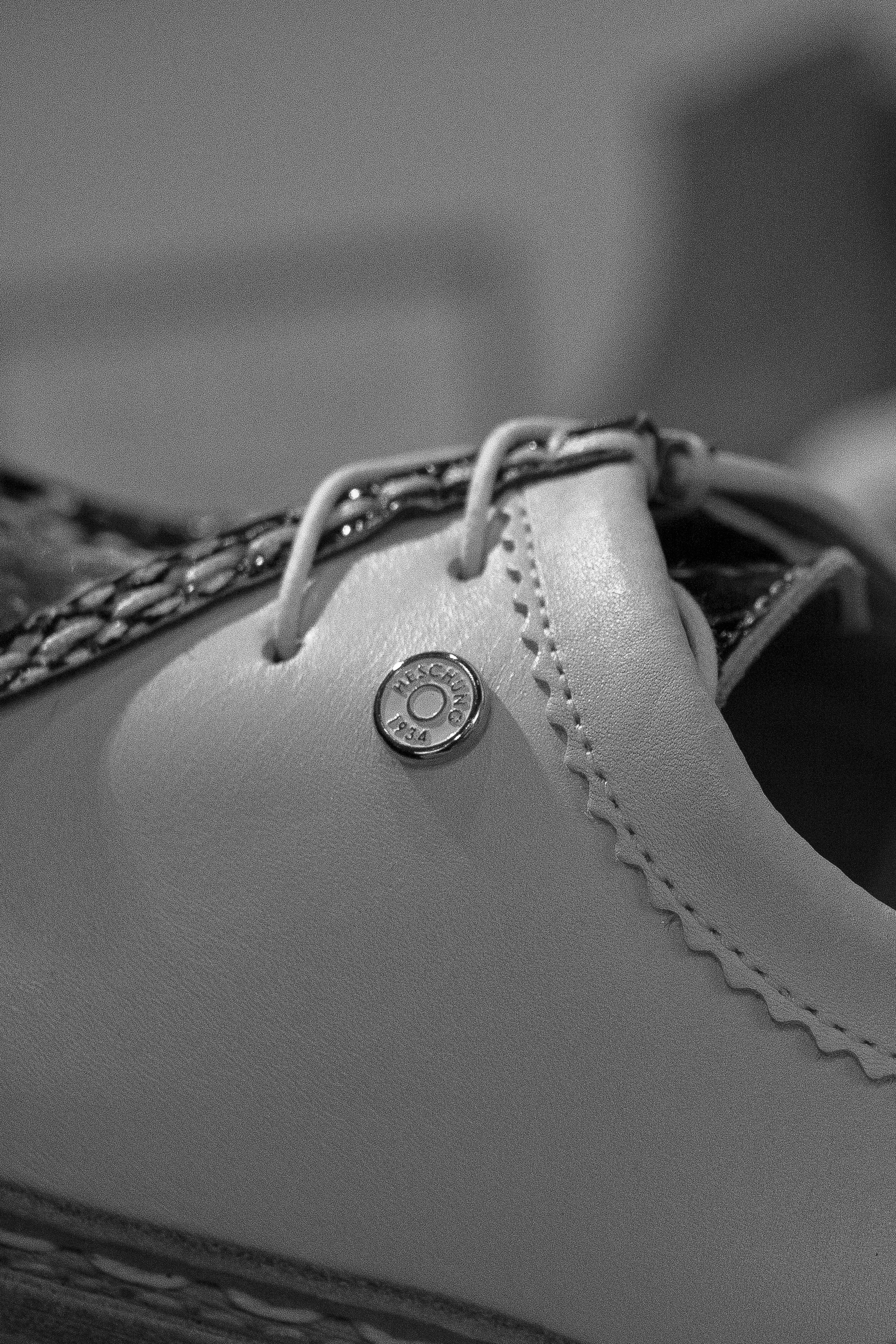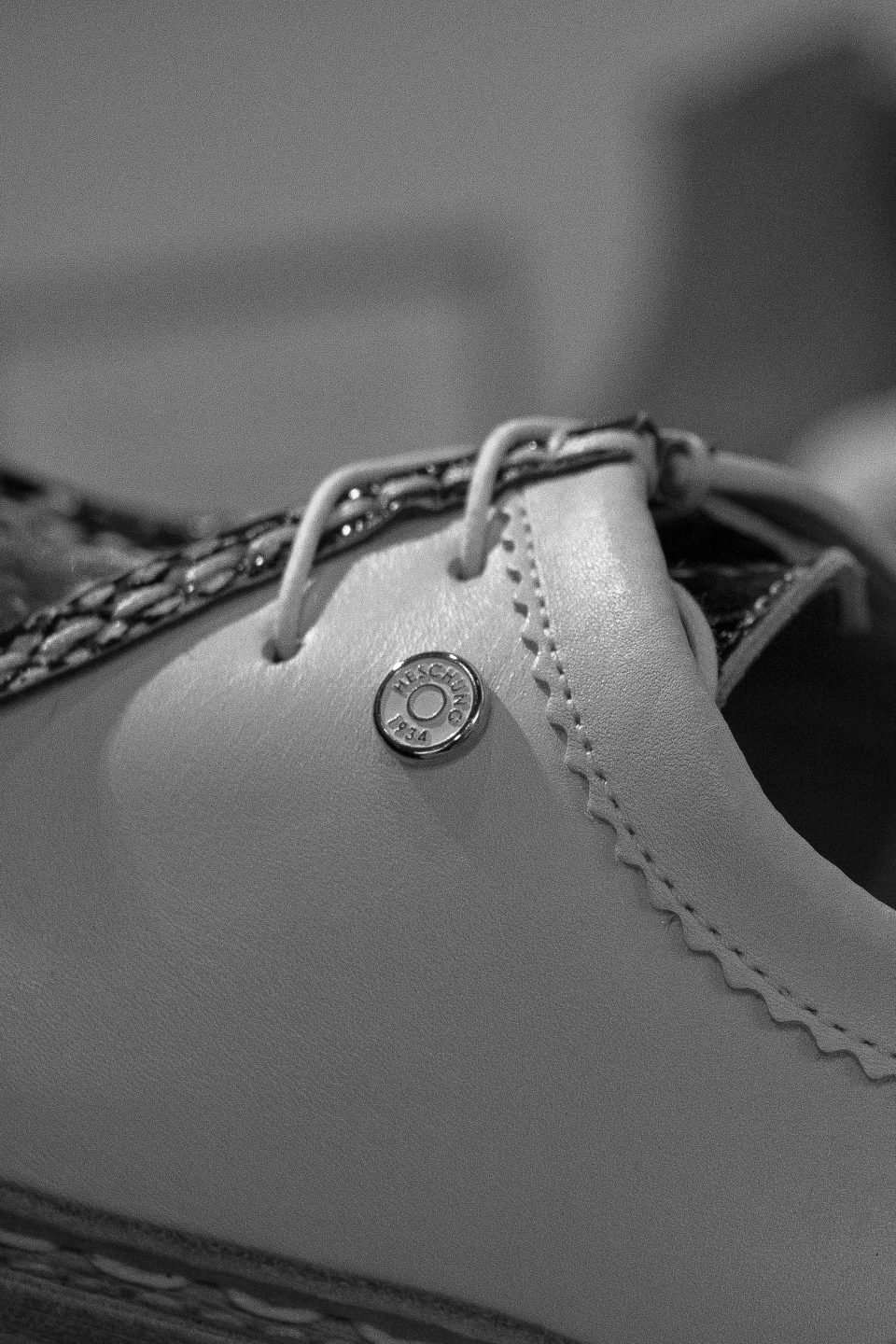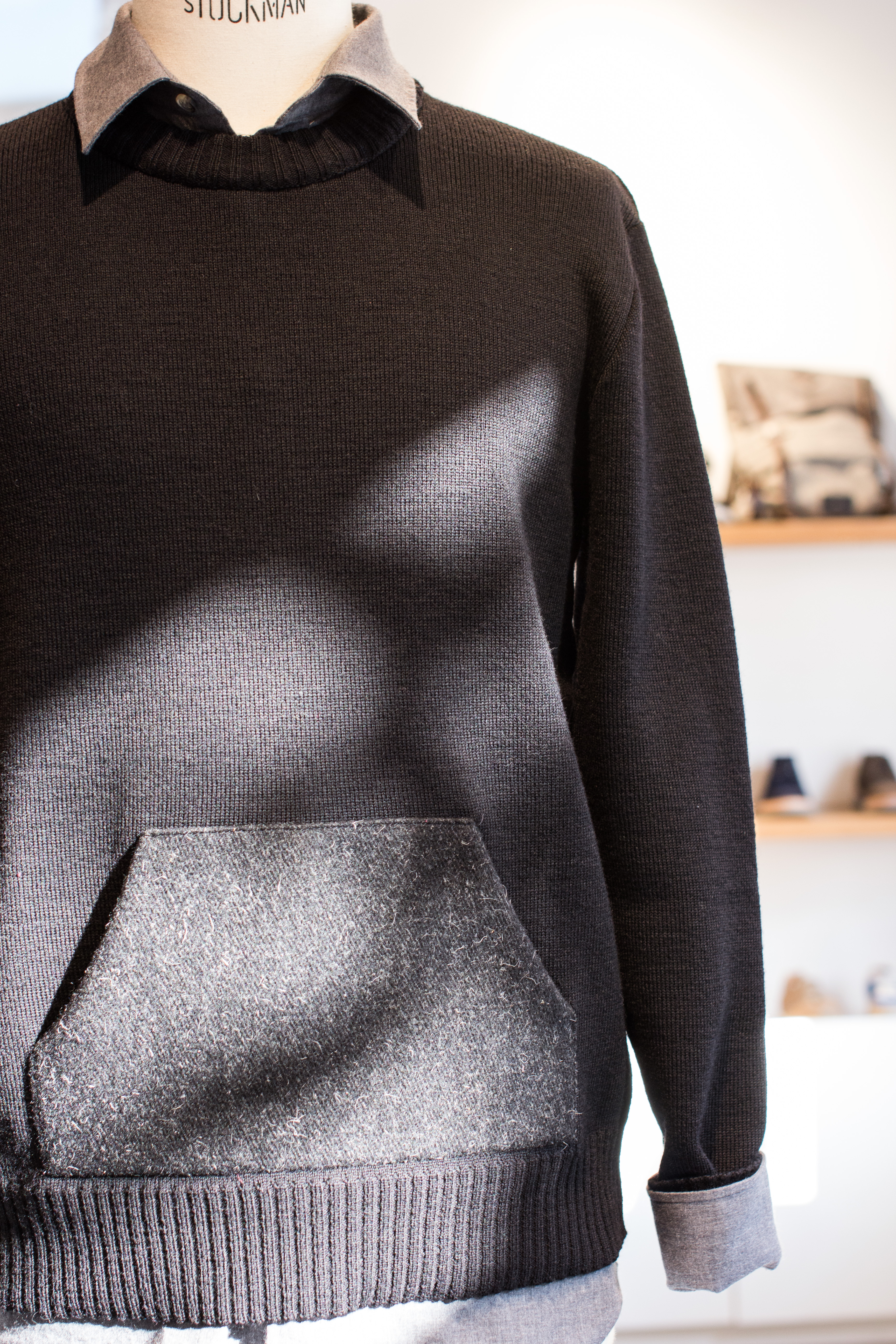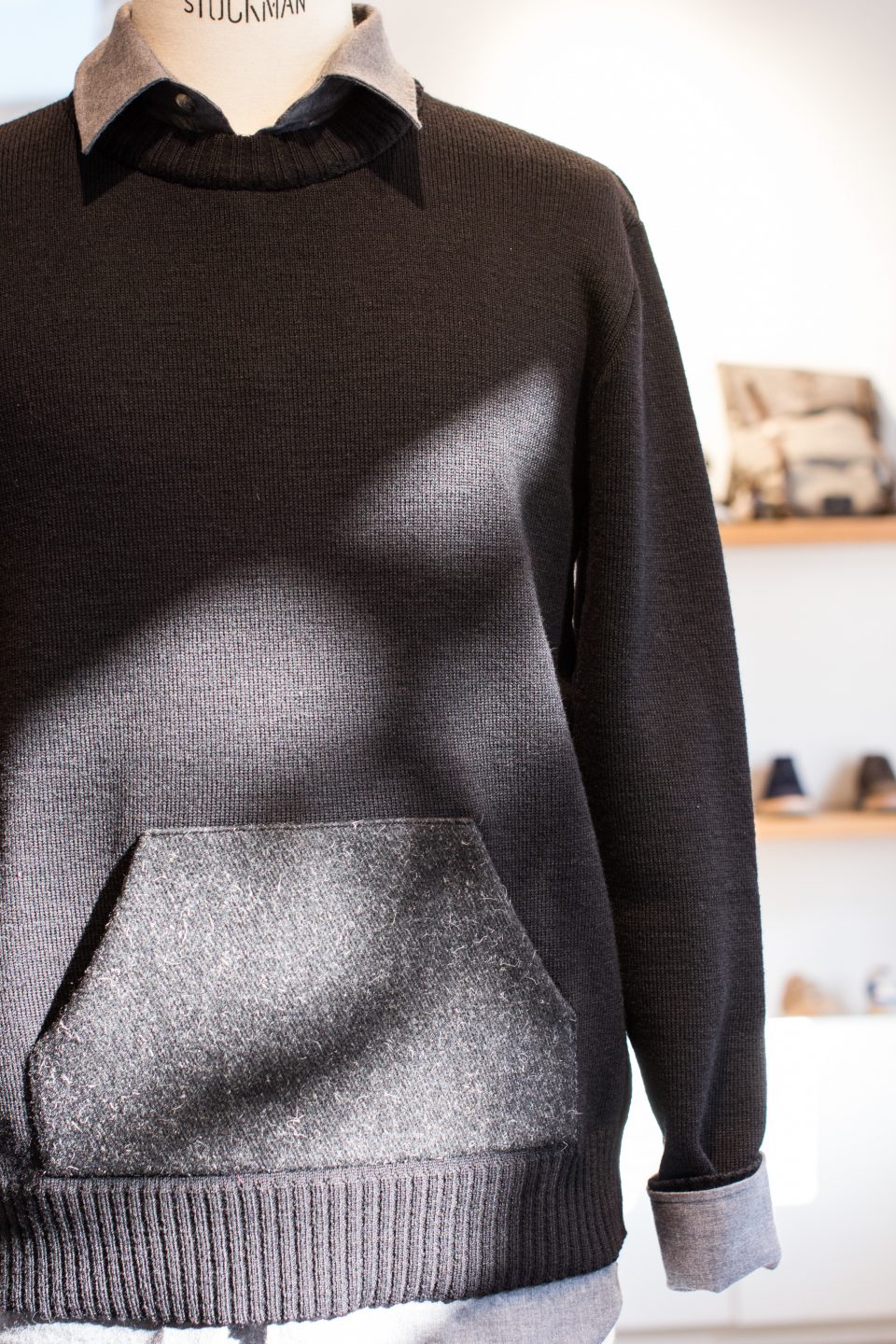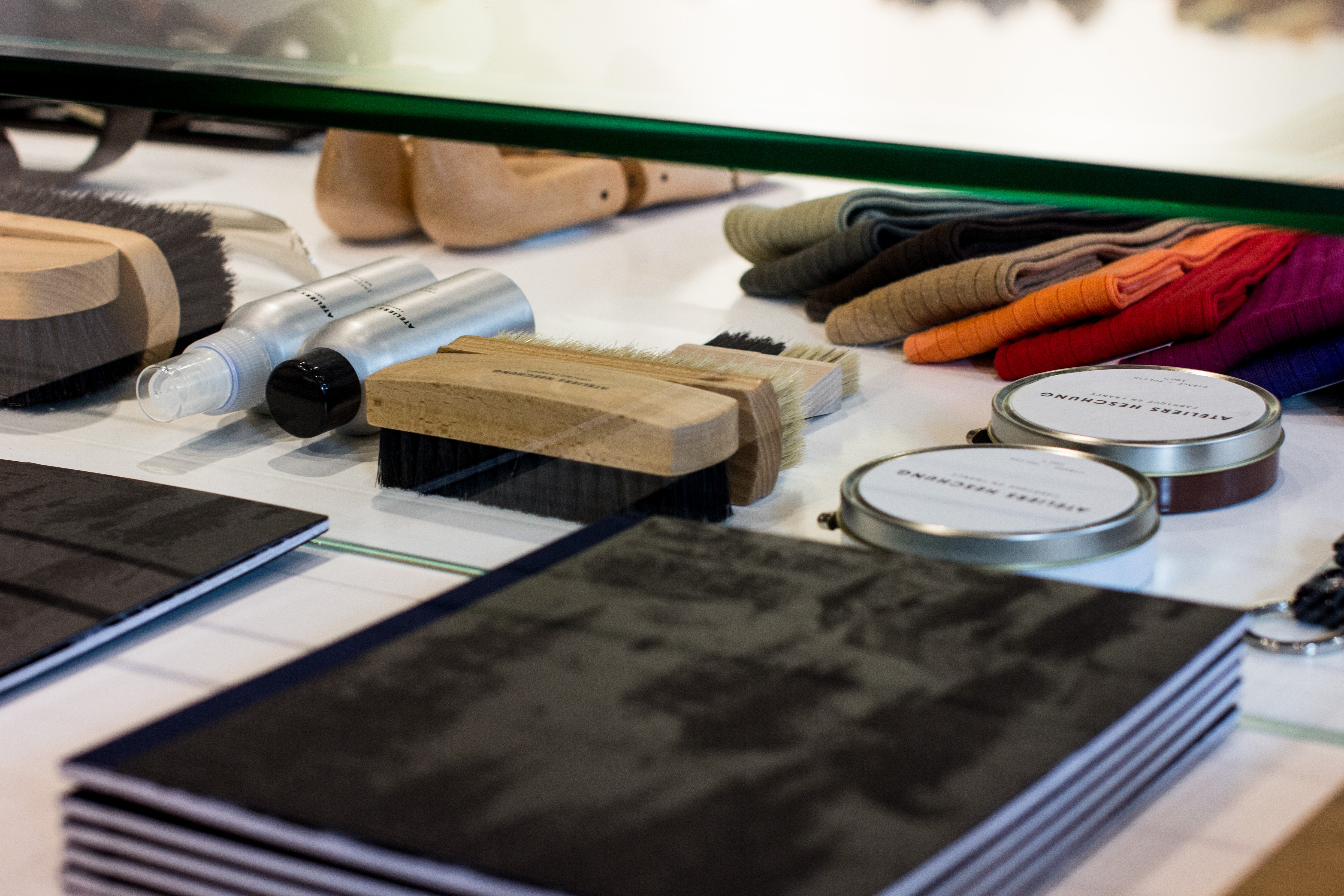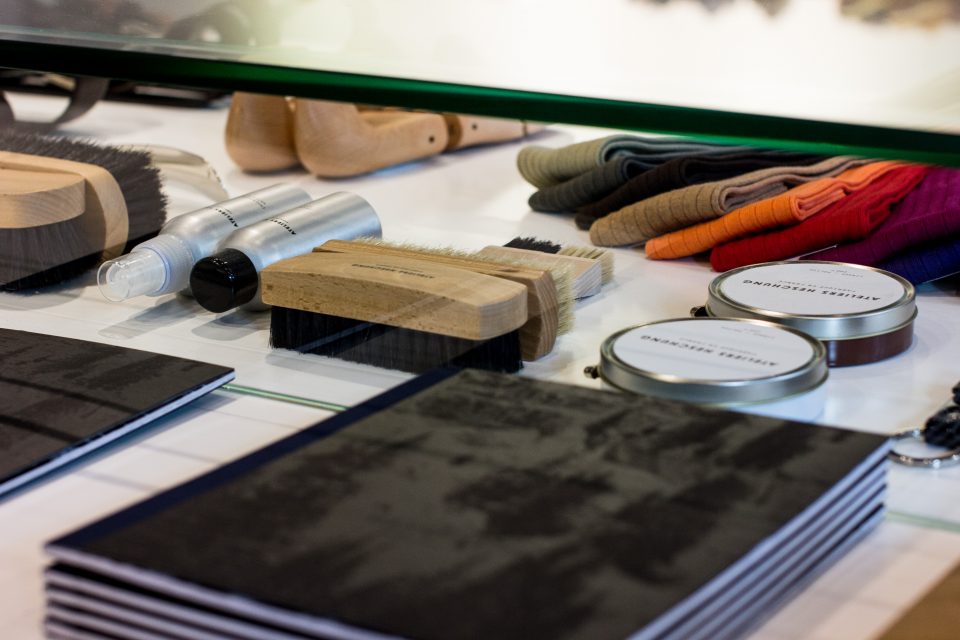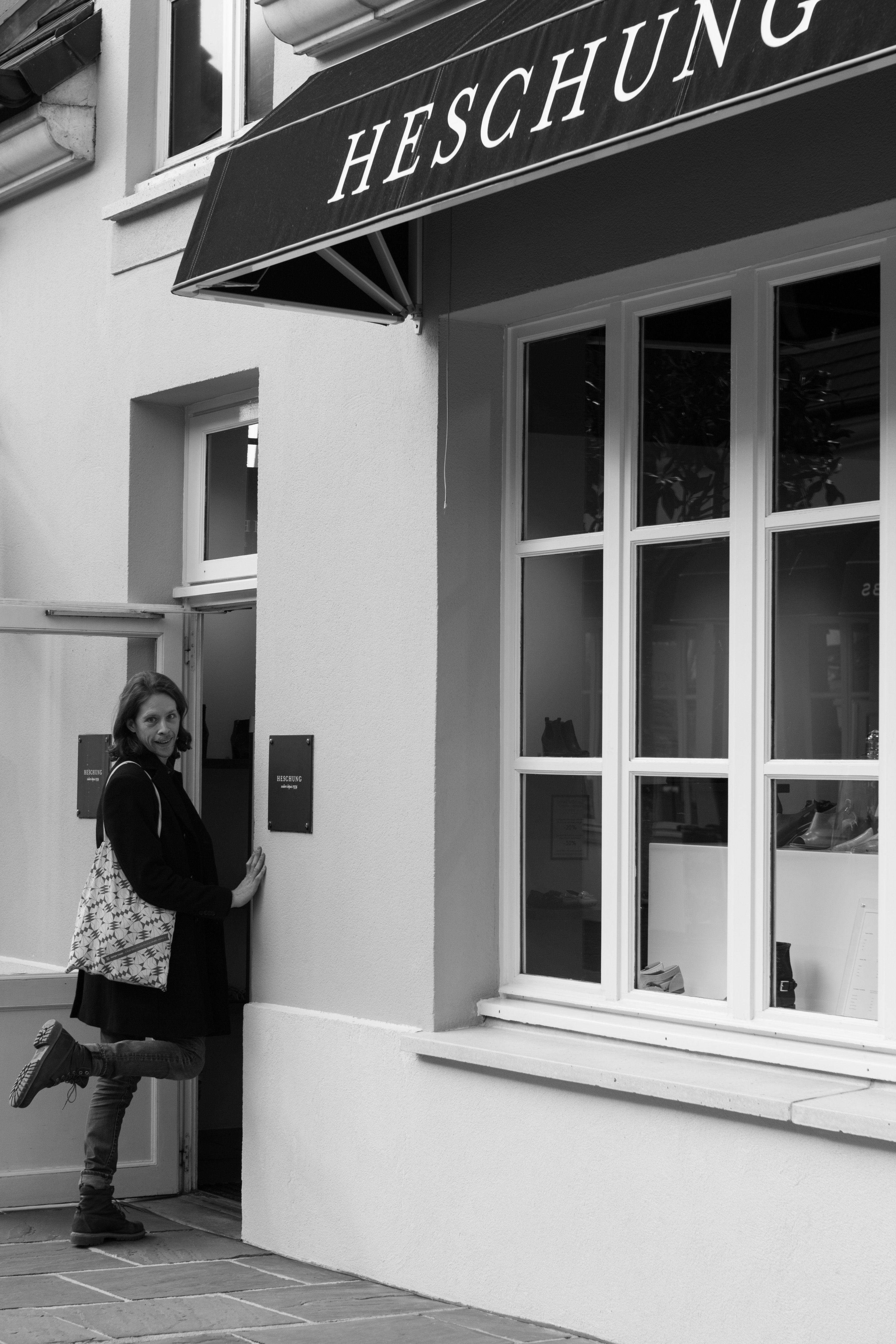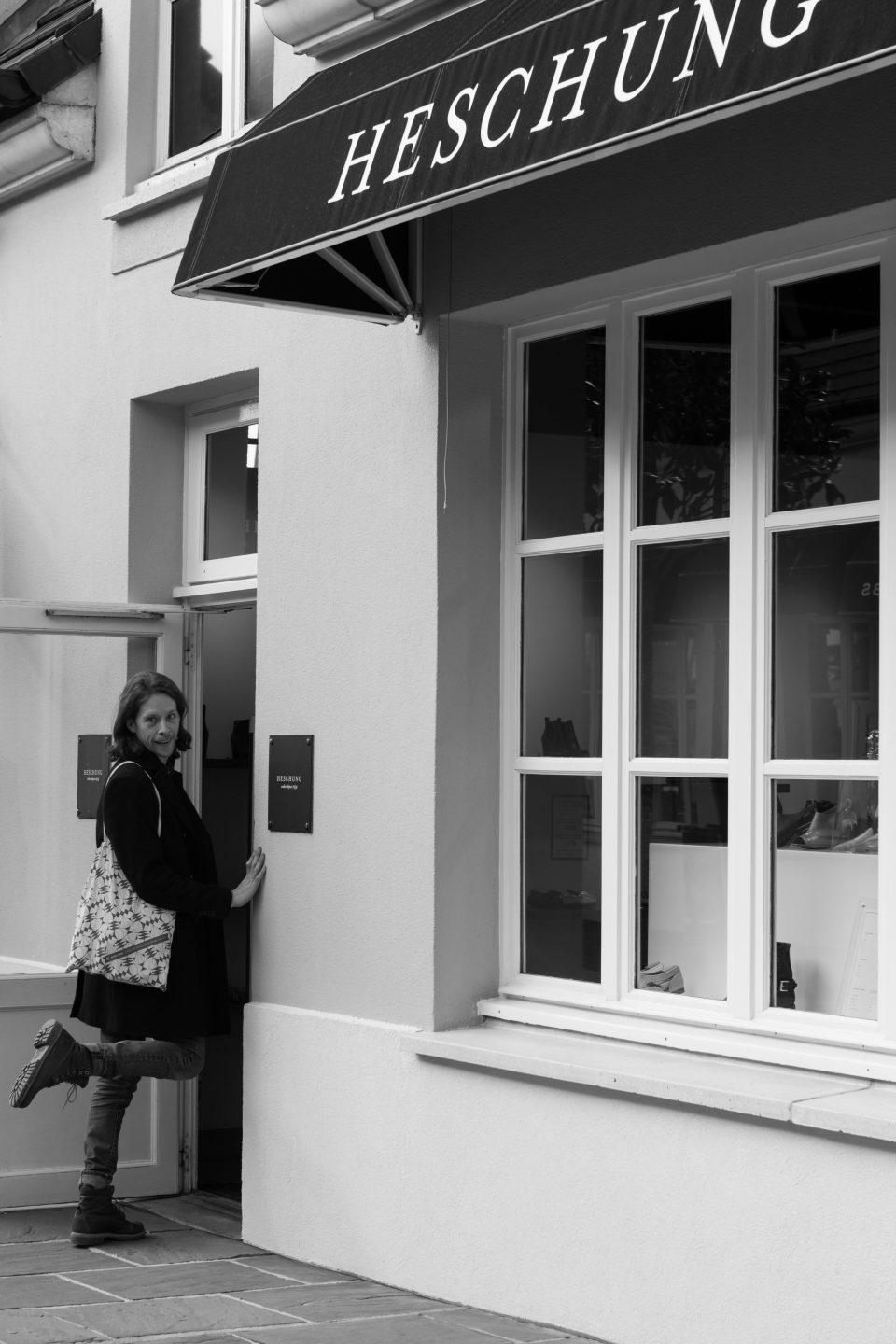 In all, I think we spent about 8 hours wandering and exploring all that La Vallée Village had to offer. It was easy to do with so many interesting shops in such a short distance, and the food options were all delicious and easily accessible too (had a lovely lunch at Prêt-a-Manger, which I initially thought was kind of that faux-rustic-bio type vibe, but was super tasty and delicious). It was especially nice after all those hours of searching and shopping to take the Shopping Express bus back to Paris.