I first discovered the English accessories brand Fleet Ilya when I visited Ra concept store in Antwerp during the Summer of 2011. I was blown away not only by the seamlessly crafted leather designs, which are handmade from their studio in London but also by the prices. So Fleet Ilya remained but a dream that, coincidentally, followed me back to Paris where I found my temptations to own one of their pieces grew as Ra opened a store here.
As I mentioned, I have had my eye on this little visor for over a year now, so it definitely felt fantastic when I got the chance to take it out in the crisp Winter weather. It is, however, not so practical for this time of year but such a beautiful piece that I will treasure forever.
I only hope my next daring treasure from Fleet Ilya will look more like this.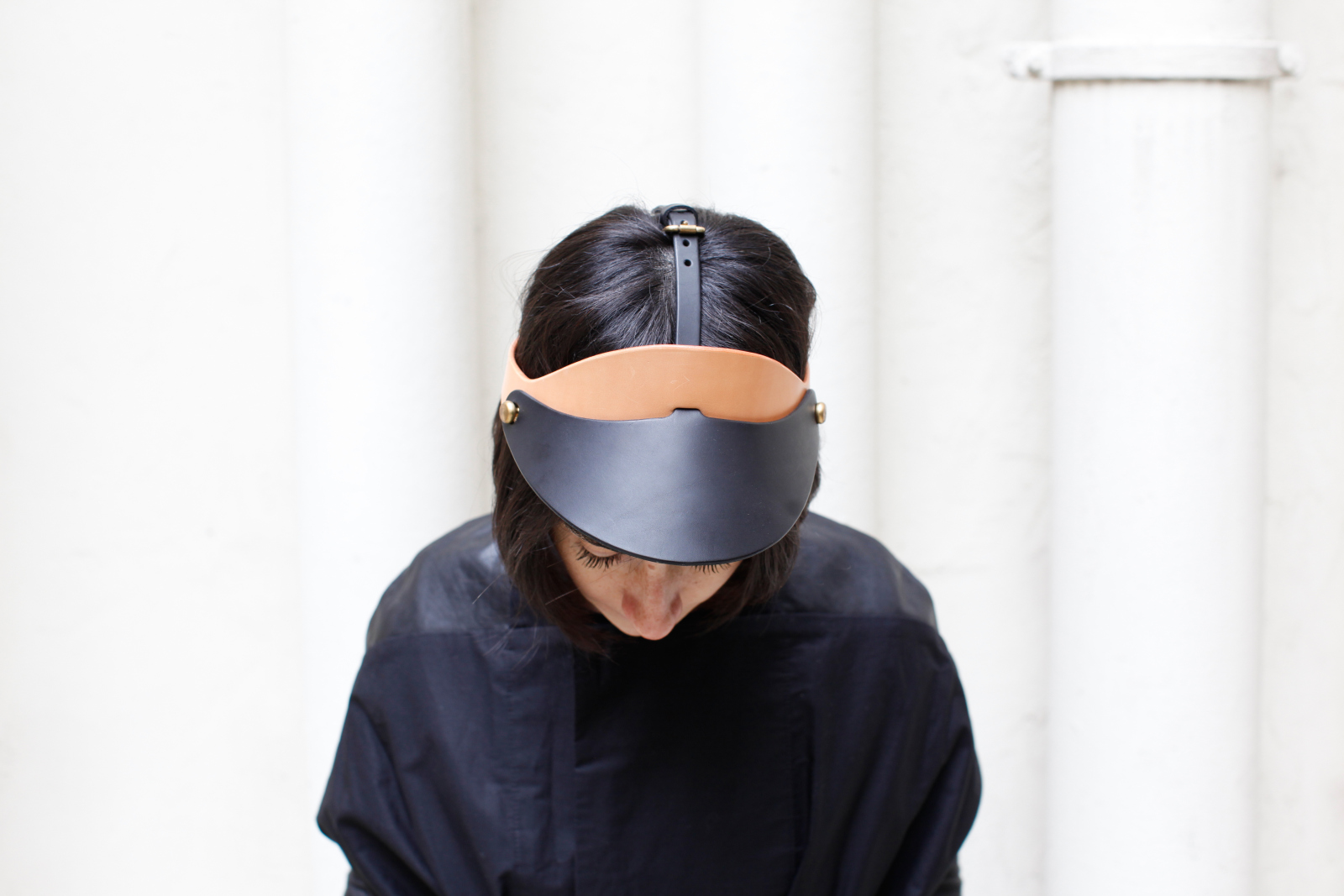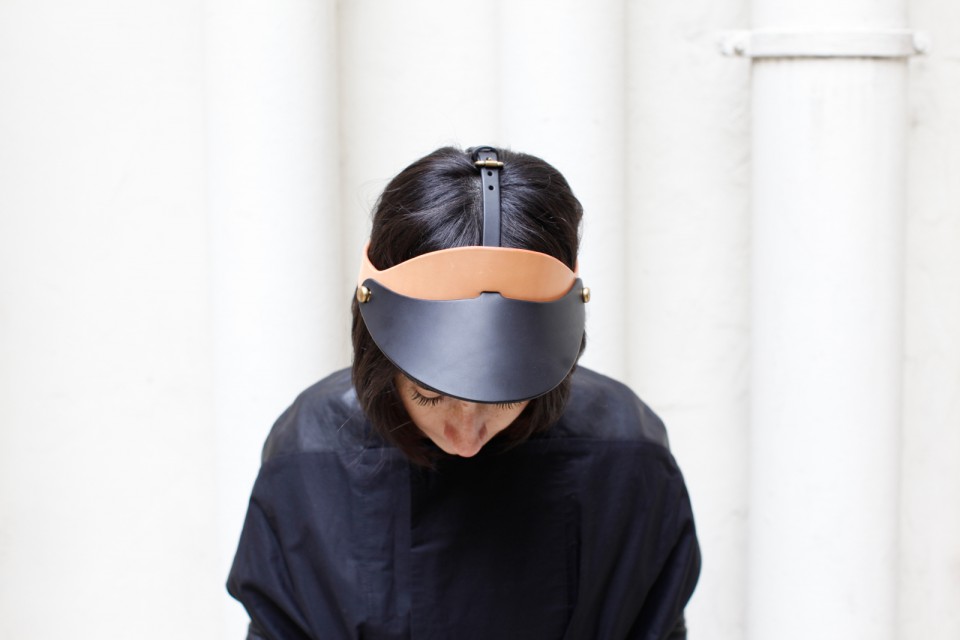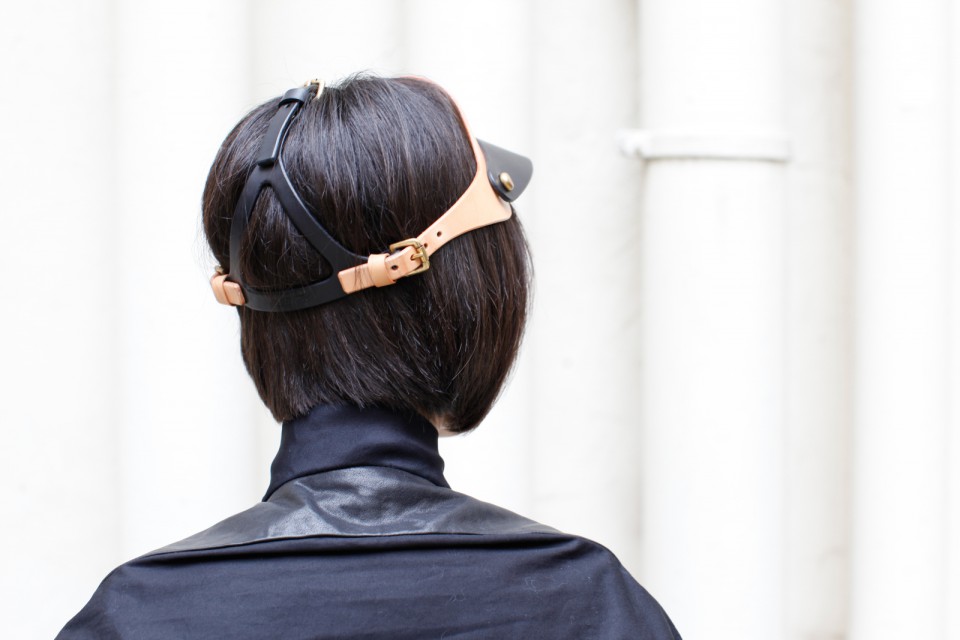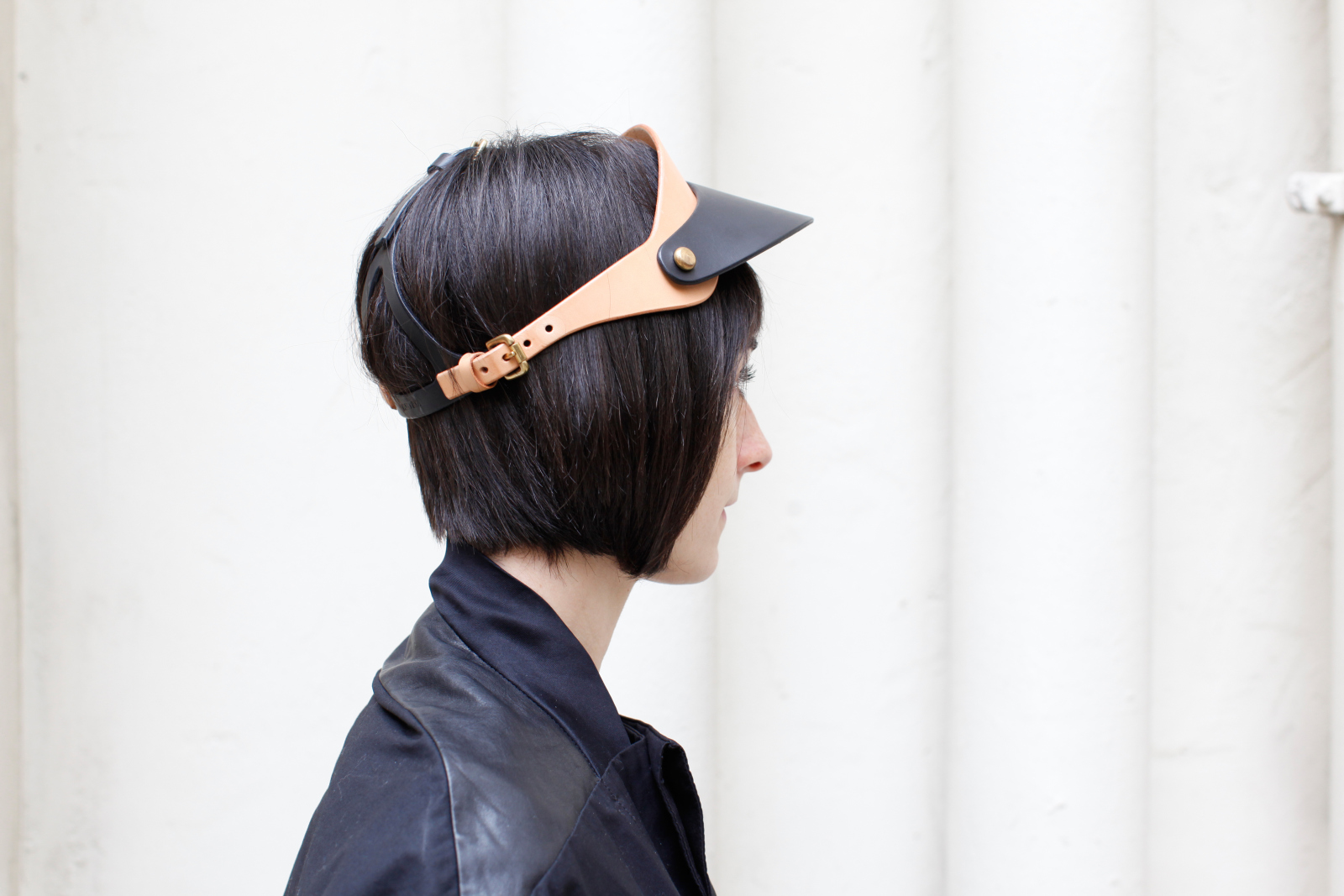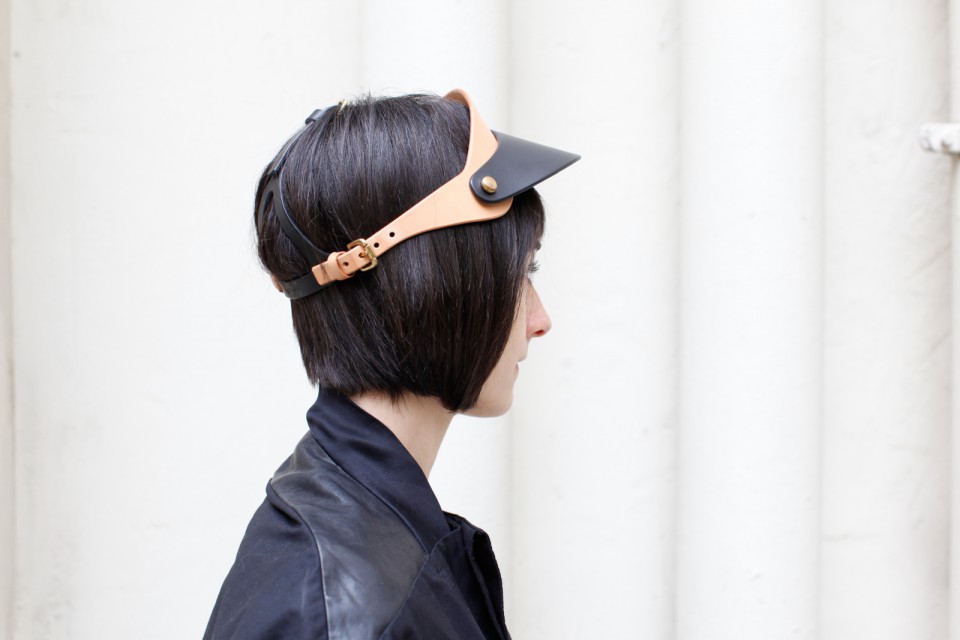 Outfit Details 
 Visor – Fleet Ilya
Coat – Rick Owens
Photo Credit