Hello! Welcome to my personal style blog Living in Clips. For the last 4 years I have been living in central Paris, though I must confess that my roots and my heart lie deep in the Scottish Highlands.
Those close to me will tell you that my biggest addiction is following my favourite fashion bloggers religiously obsessively, to the point where I constantly revert through the 15 or more tabs I have open in my internet browser. I can't help it, I enjoy it, there is nothing like the endless thrill of discovering new collections or interesting ways to wear pieces, even if I've seen the blog post 5 times before, even if my internet browser is screaming to be rebooted.
In fact, the thought never occurred to me to start my own fashion blog, I always got enough of a thrill from the blogs I follow. This summer, however, after experiencing Paris Fashion Week as an onlooker I realised the urgent need to be a part of the fashion shows and part of all this twittering and instagraming was greater than me.
So I started by pulling together a few of my all time favourites from my wardrobe this summer when I was back home in Scotland and began shooting with one of my closest friends Iona Spence. It was definitely fun and she made me feel very much at ease, though at the time we were both sleep deprived after packing up camp in torrential rain that morning after the annual Belladrum Tartan Heart Festival.
Thanks to the virtual community I was able to meet my perfect photographer here in Paris on my return this summer and I continued shooting with the lovely and experienced Anastasia Nielsen.
I don't know where all this will go, how long I can sustain it, all I know is that I am very excited that the time has come for me to share the things I love and the streets I walk daily, with you  …
I hope you will join me on my journeys through the streets and gardens of Paris and other destinations I travel to. Not only am I extremely lucky to have such a lovely city/rural backdrop but also to have such talented and supportive people in my life who helped and encouraged me make all this possible.
If you would like to contact me, please do so …. I would love to hear your thoughts and questions.
Enjoy living in my clips !!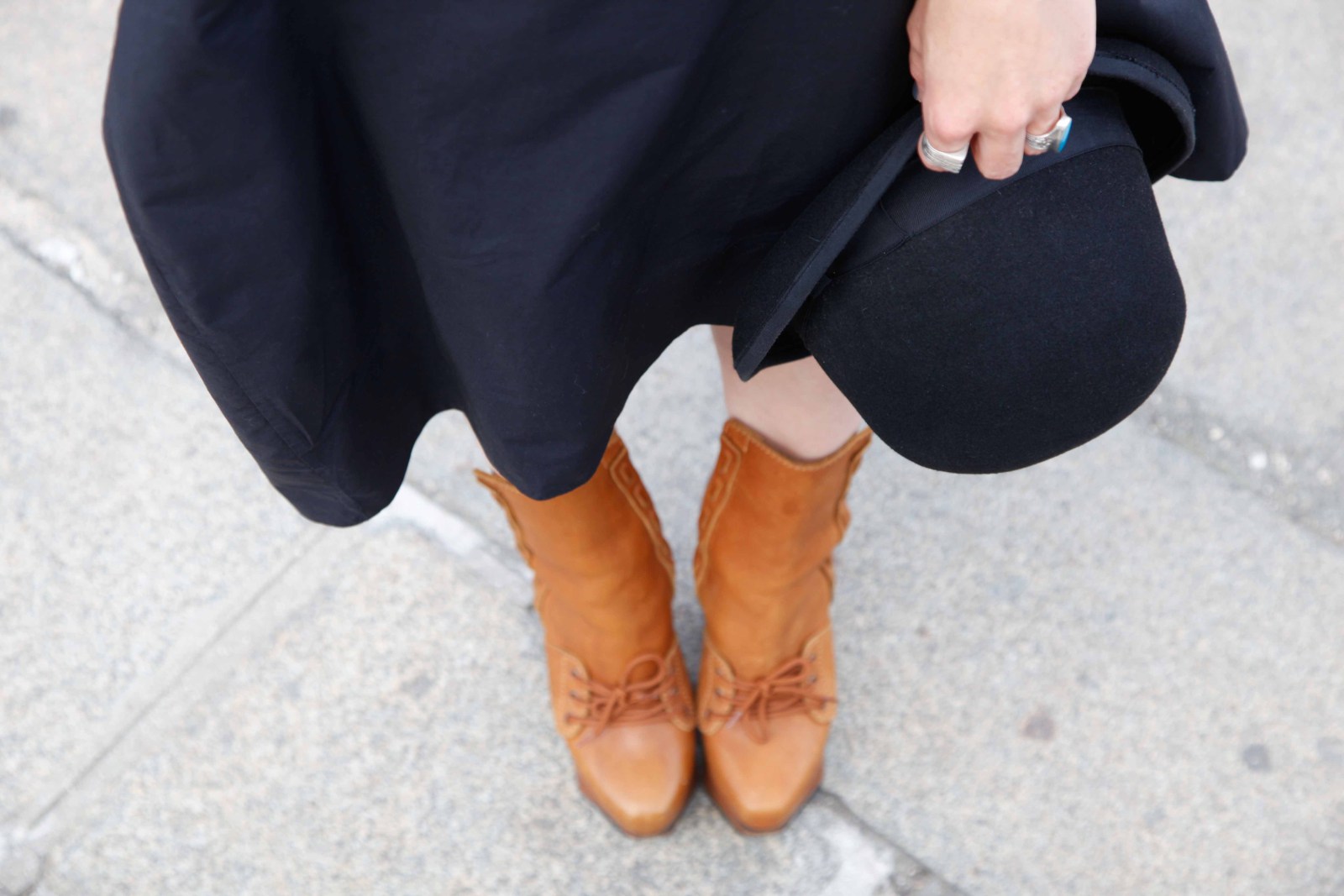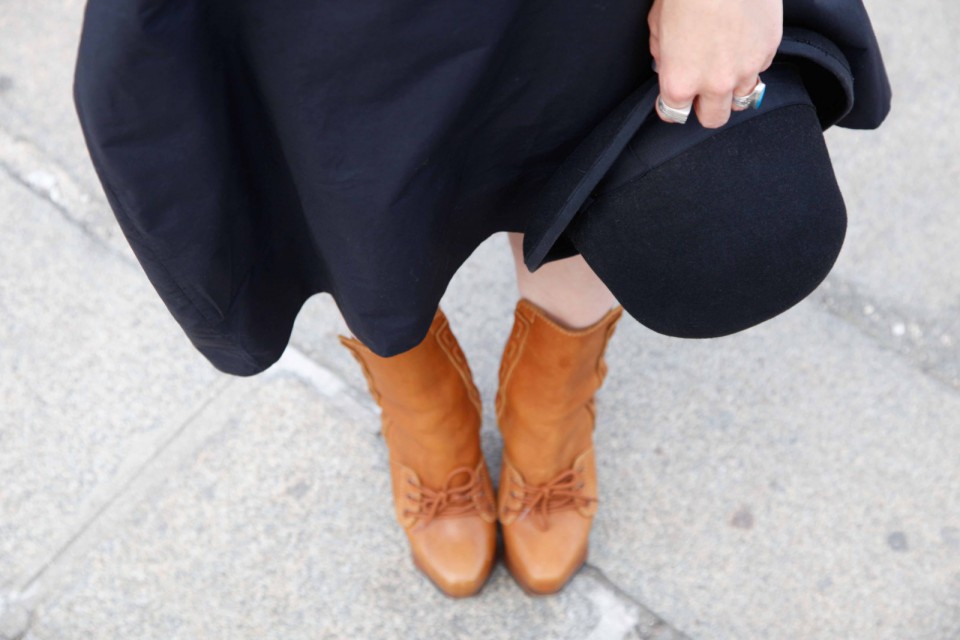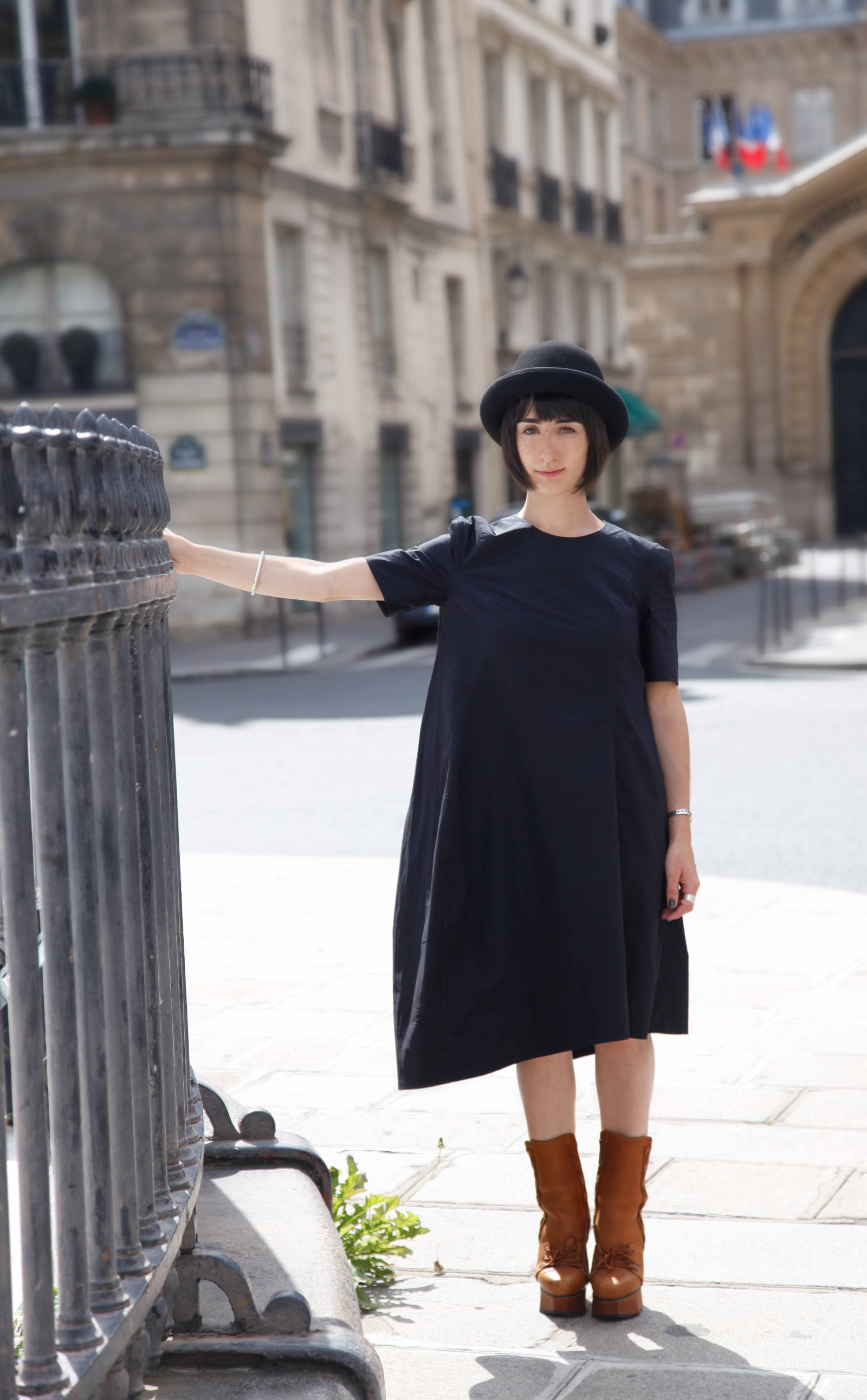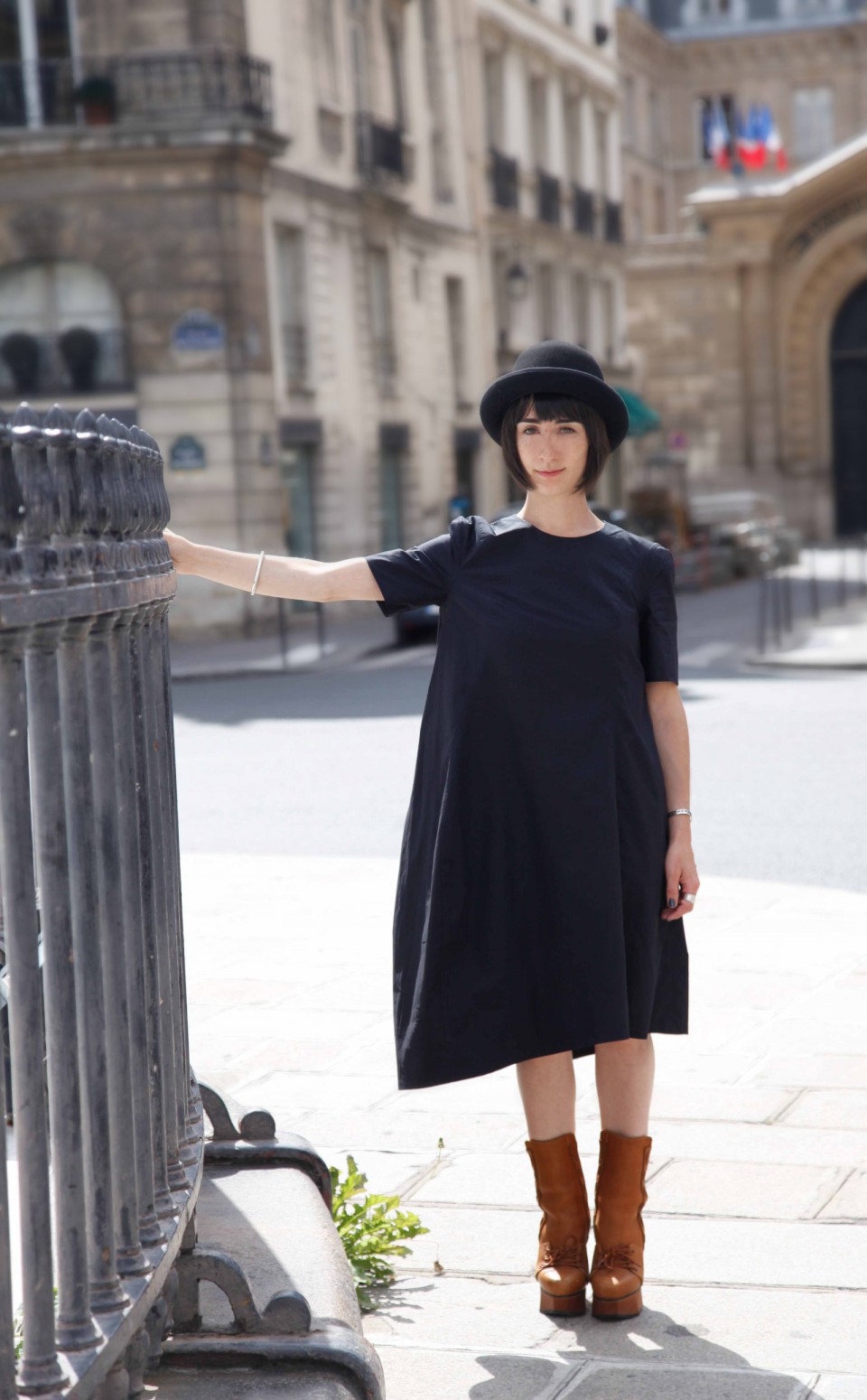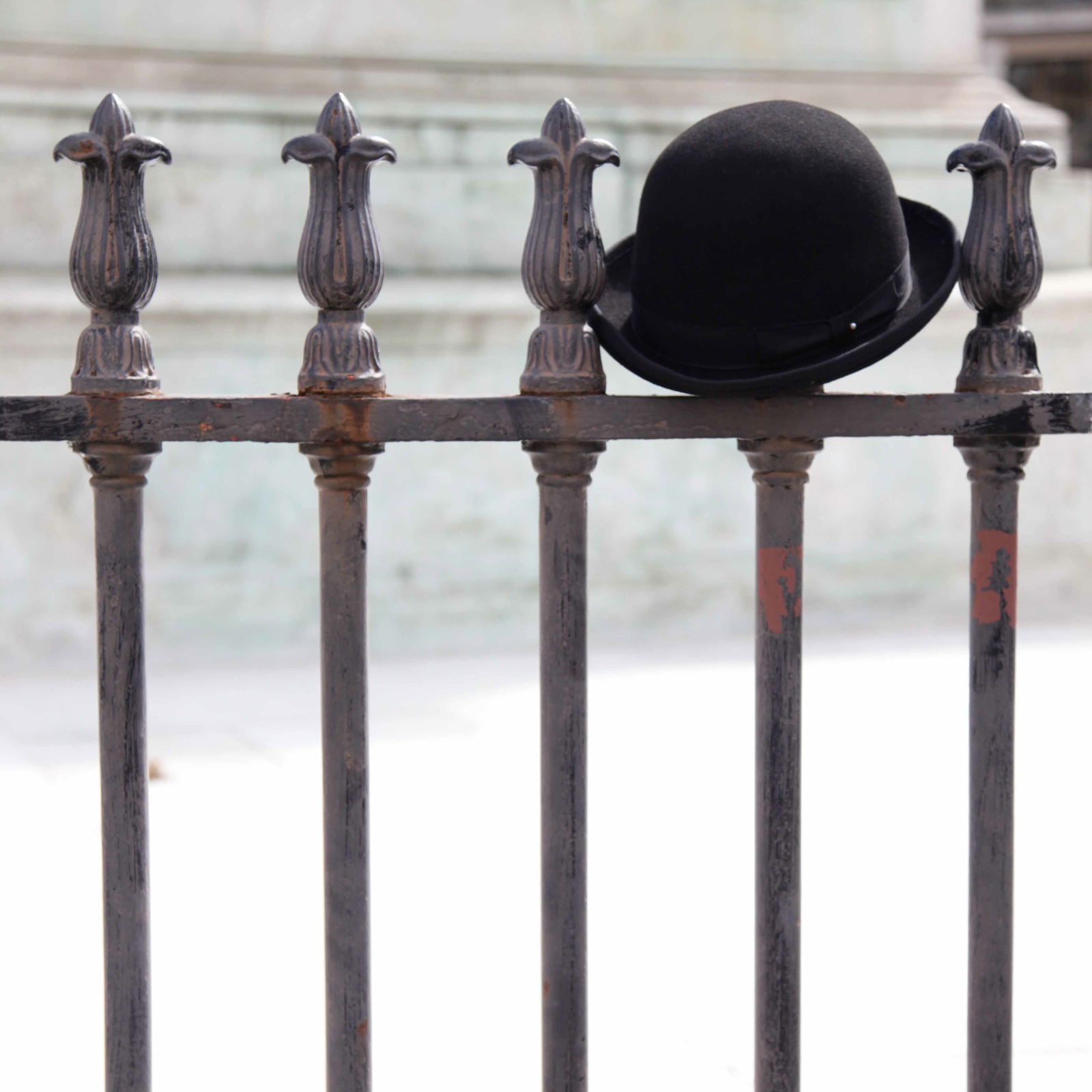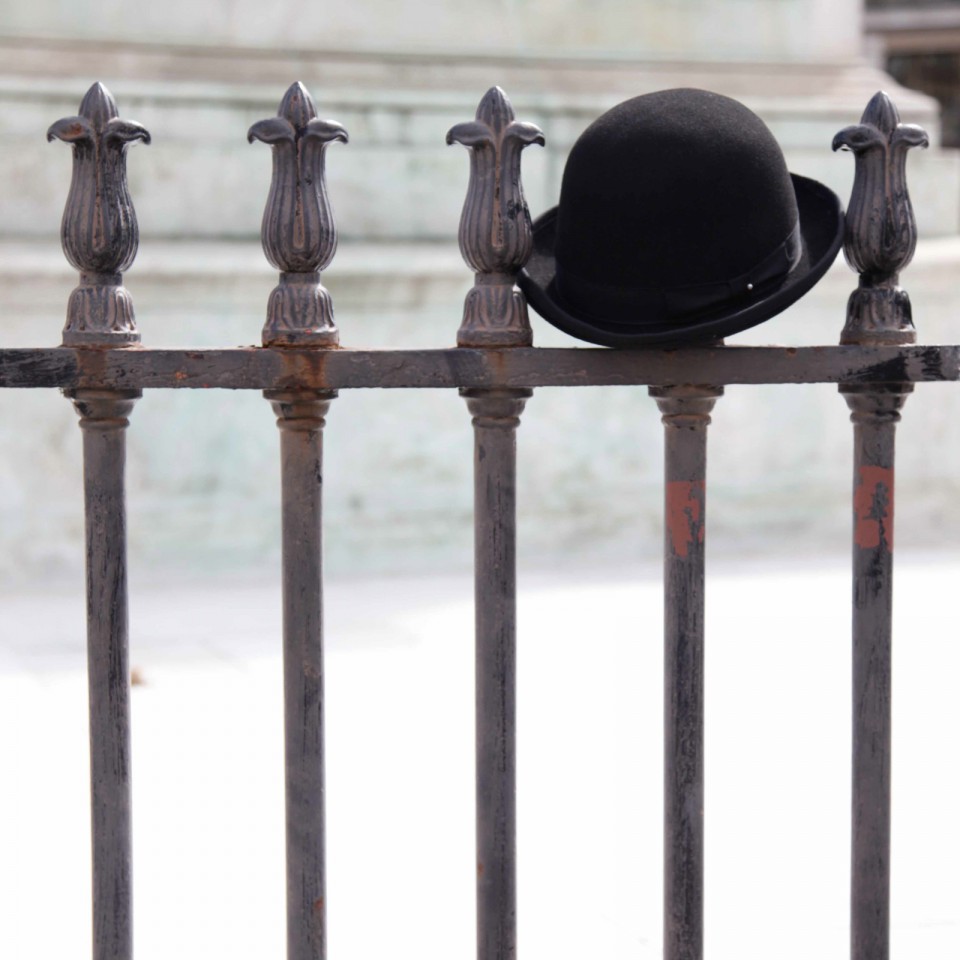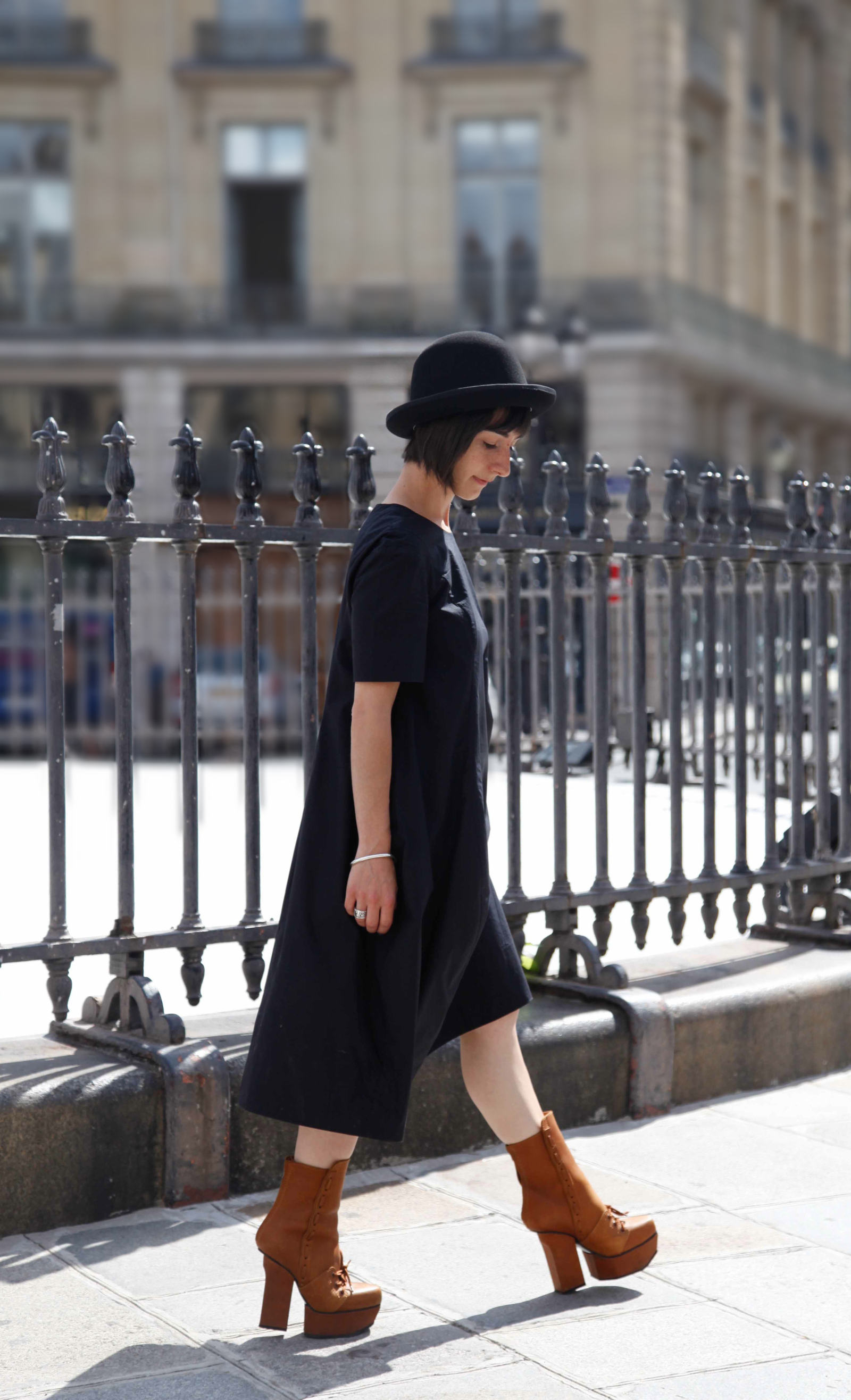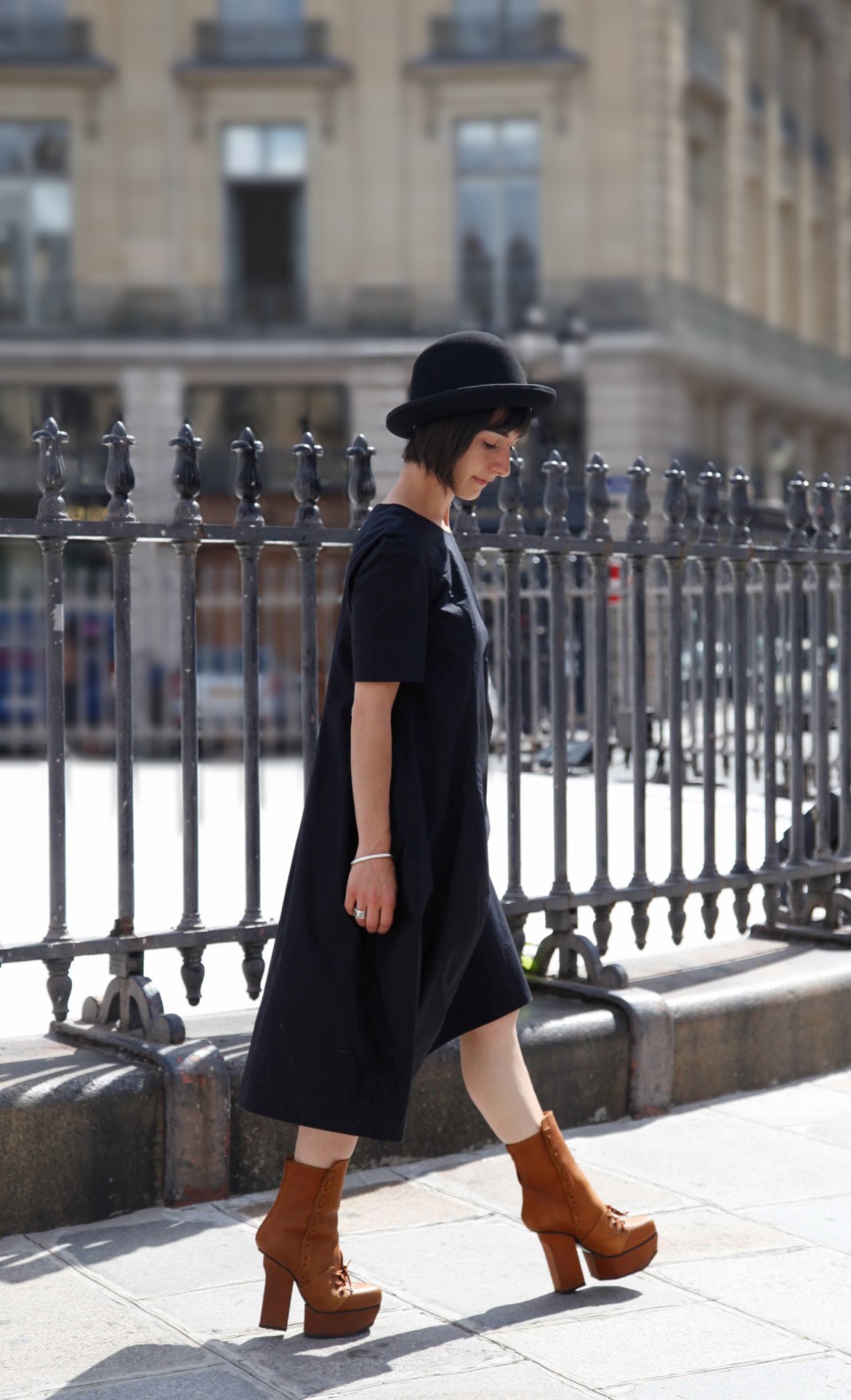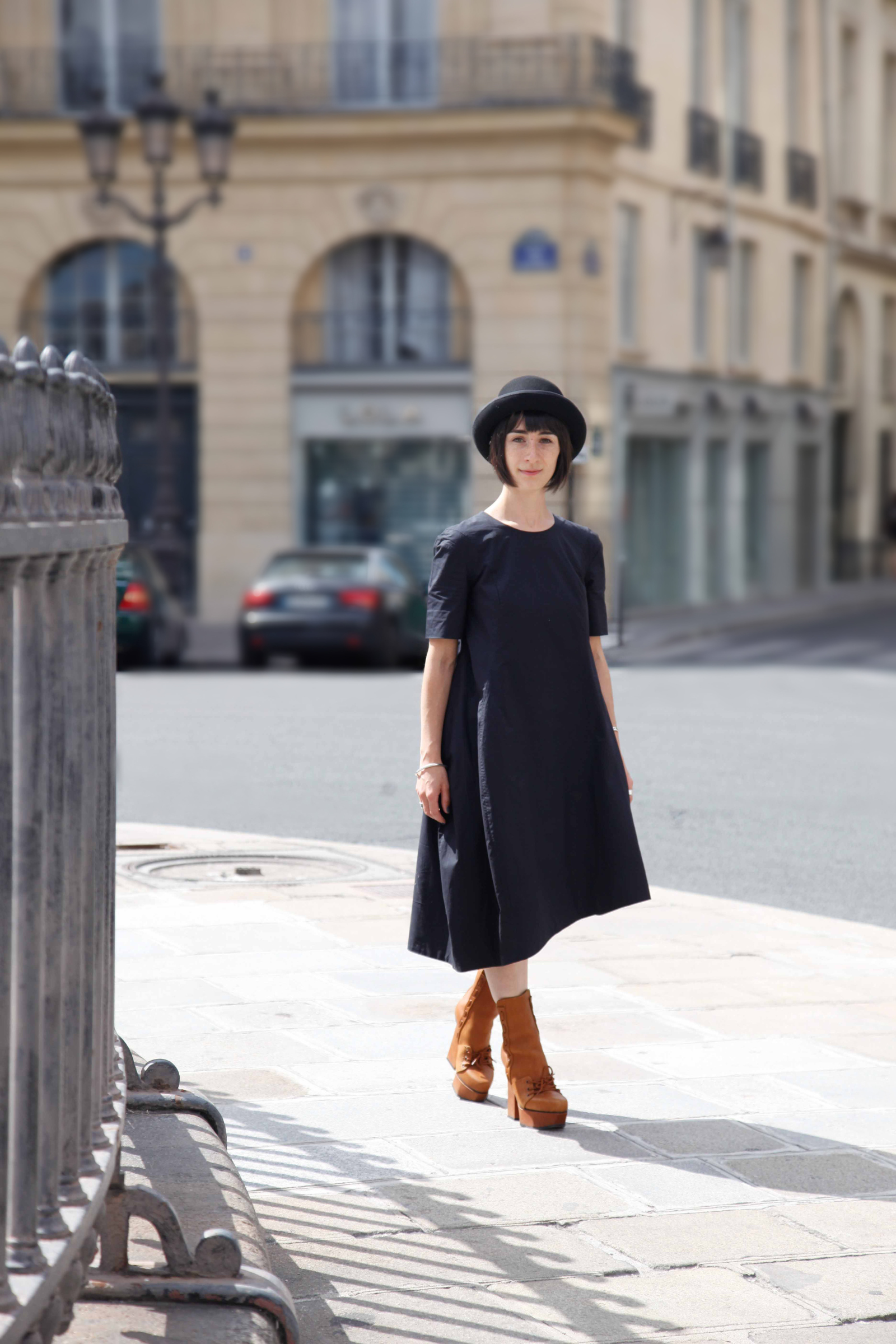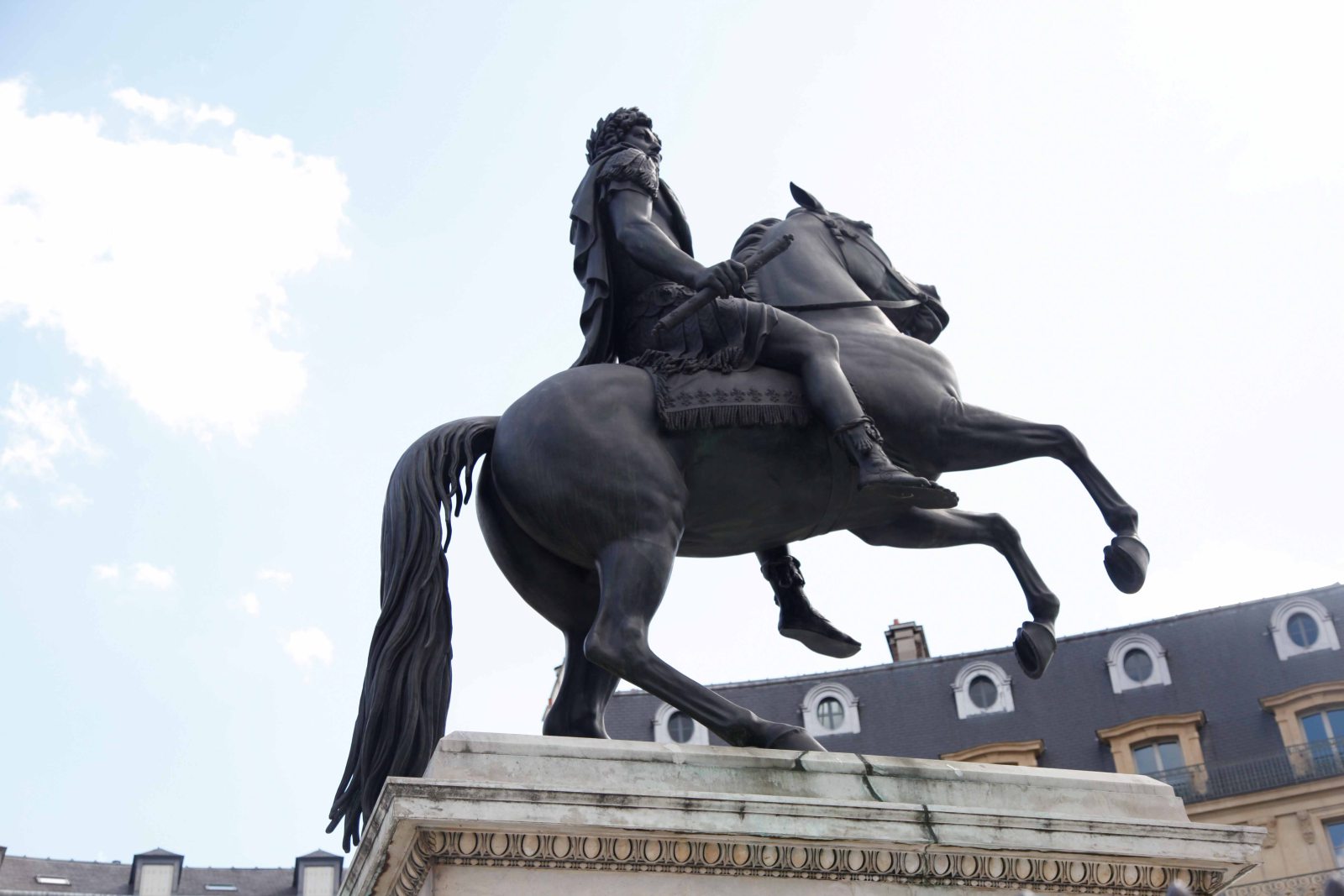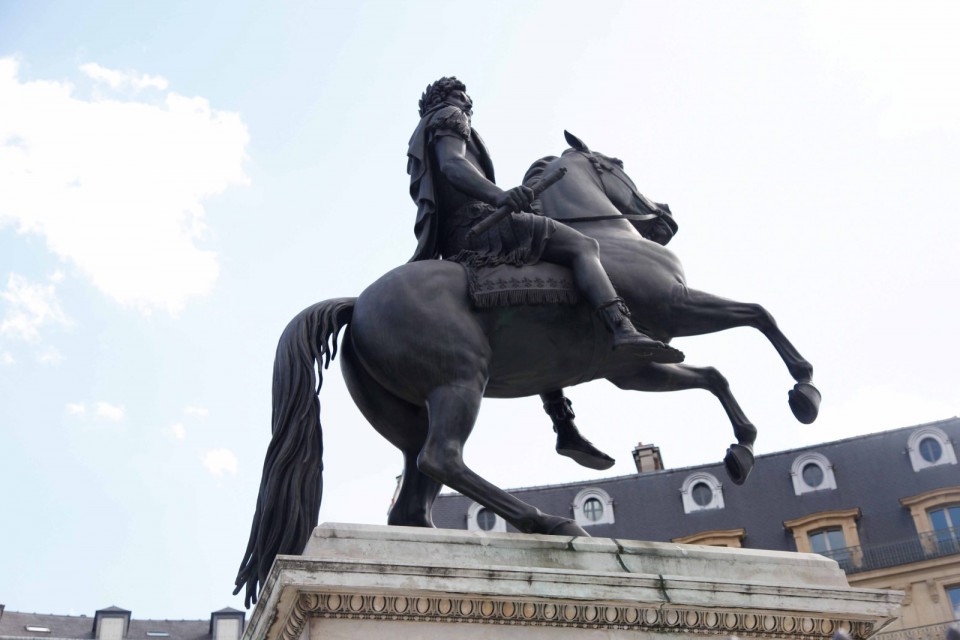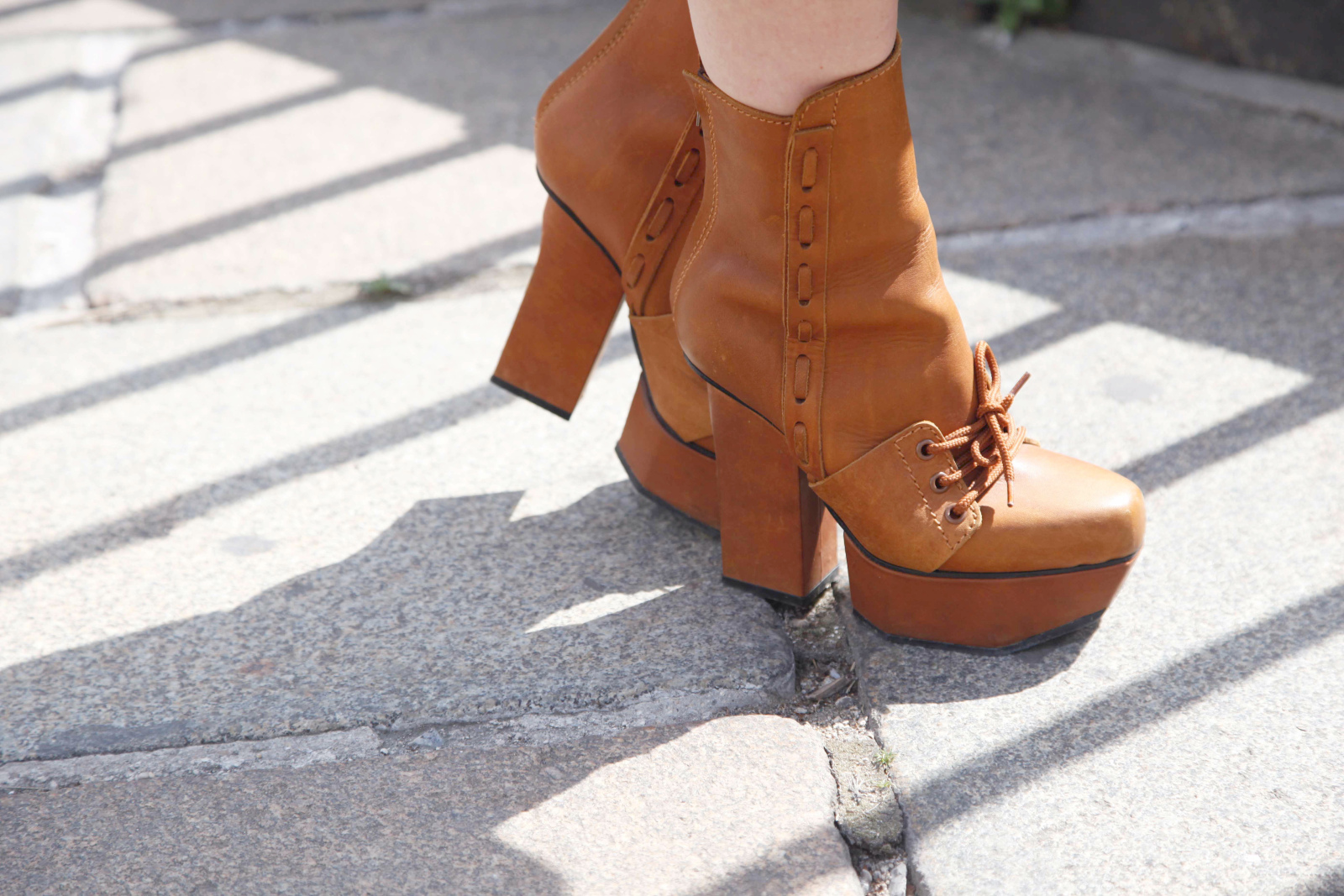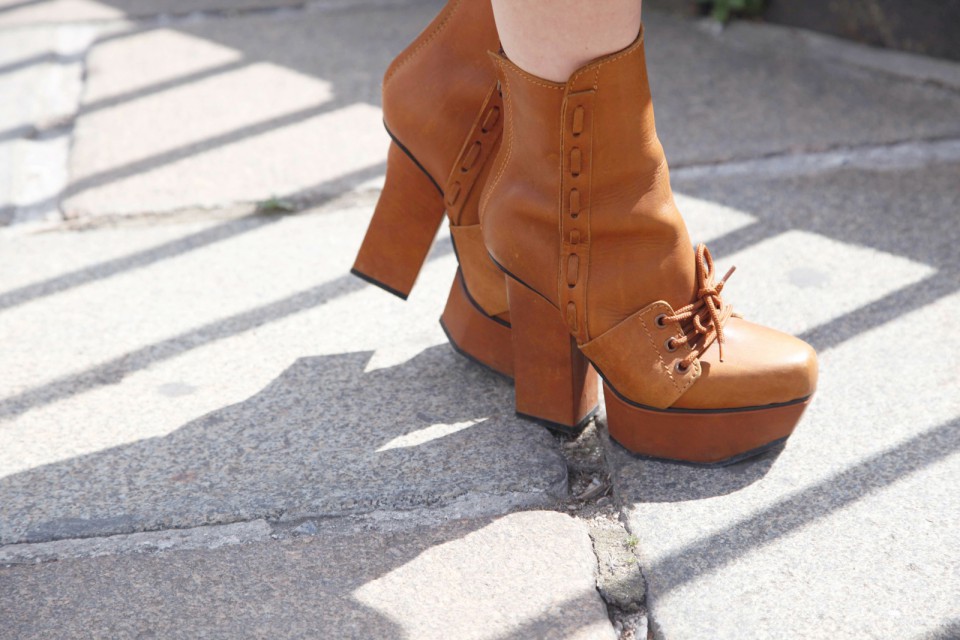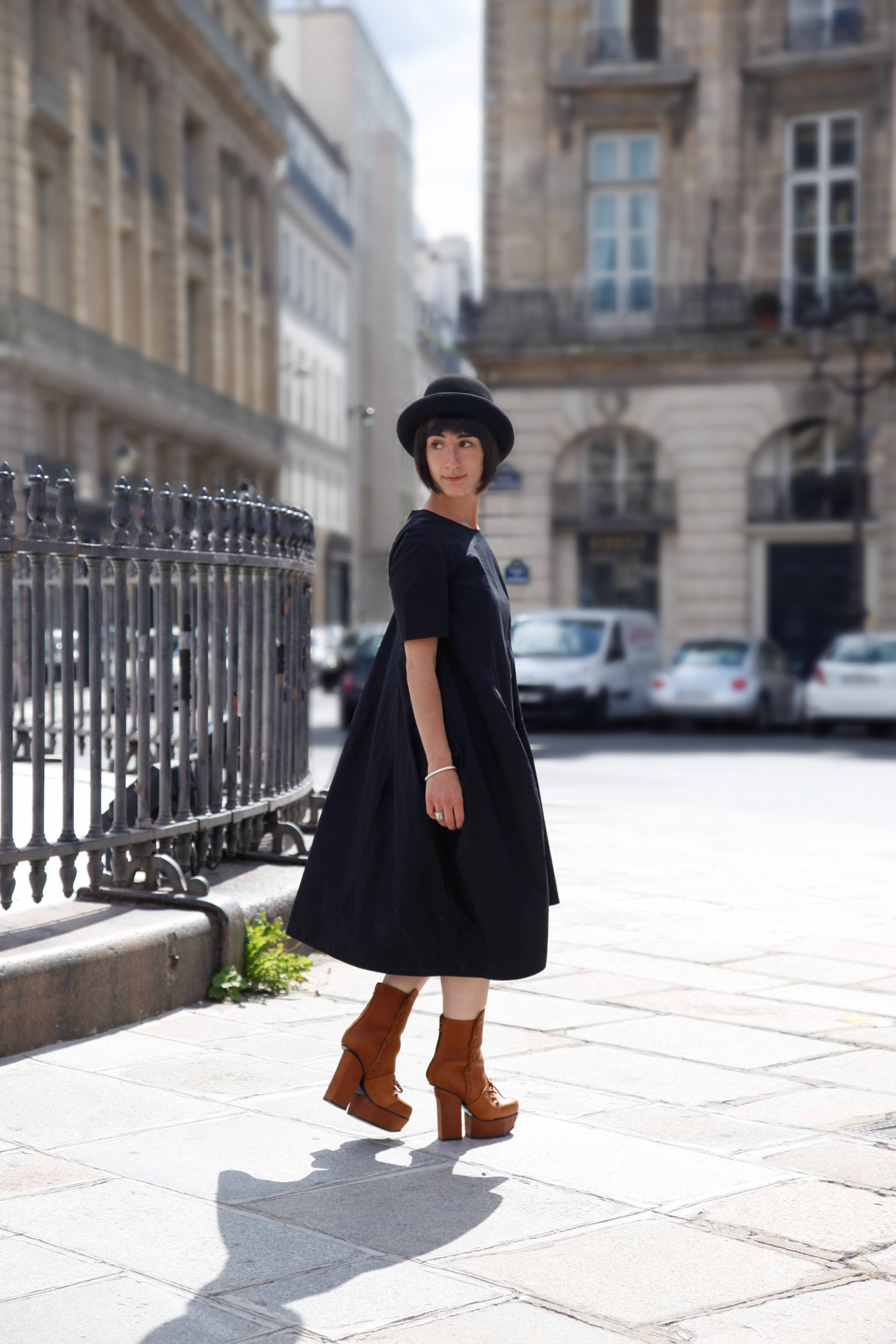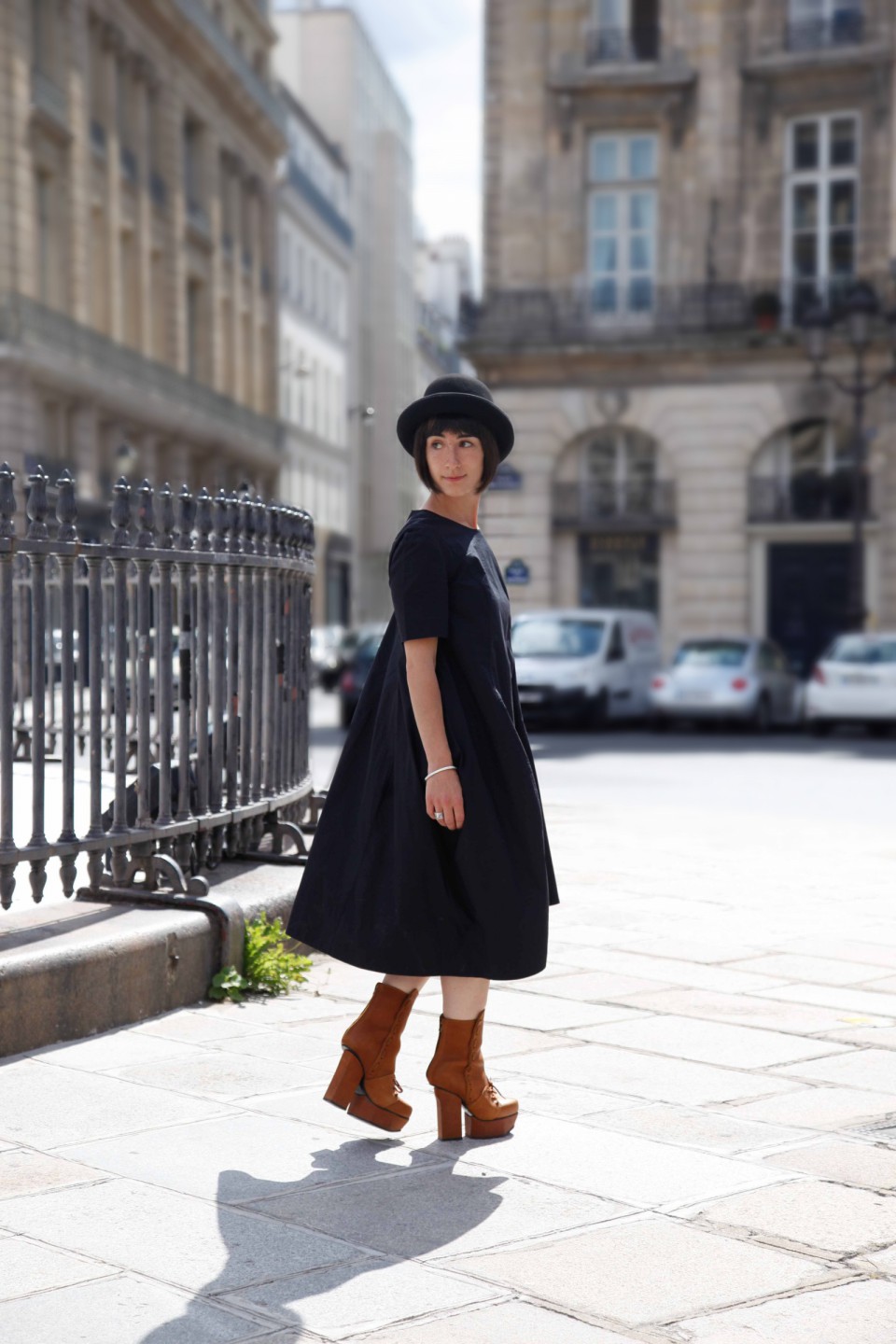 Outfit Details
Hat – Vintage
Dress – COS
Boots – Acne Studios
Photo Credit