This first image from the backstage photo series at Jacquemus was photographed by our fashion week insider Savannah Nolan. It pays homage towards Jacquemus's famous Instagram feed and sets the precedent for these stunning images that follow. These photographs truly capture the real essence of what it can be like backstage at a fashion show, a whirlwind of chaos, euphoria, beauty and emotion. We can focus too much on perfection and beauty which is why I wanted to share this series of stunning candid photographs of Jacquemus's provincial beauties as they rush from the runway and run barefoot to change into their next look in record speed only to go back out onto the runway cast in the shadows of a large glowing sun, to then portray so convincingly the warm calm effect of a Summers evening in Provence. And they were certainly dressed for it.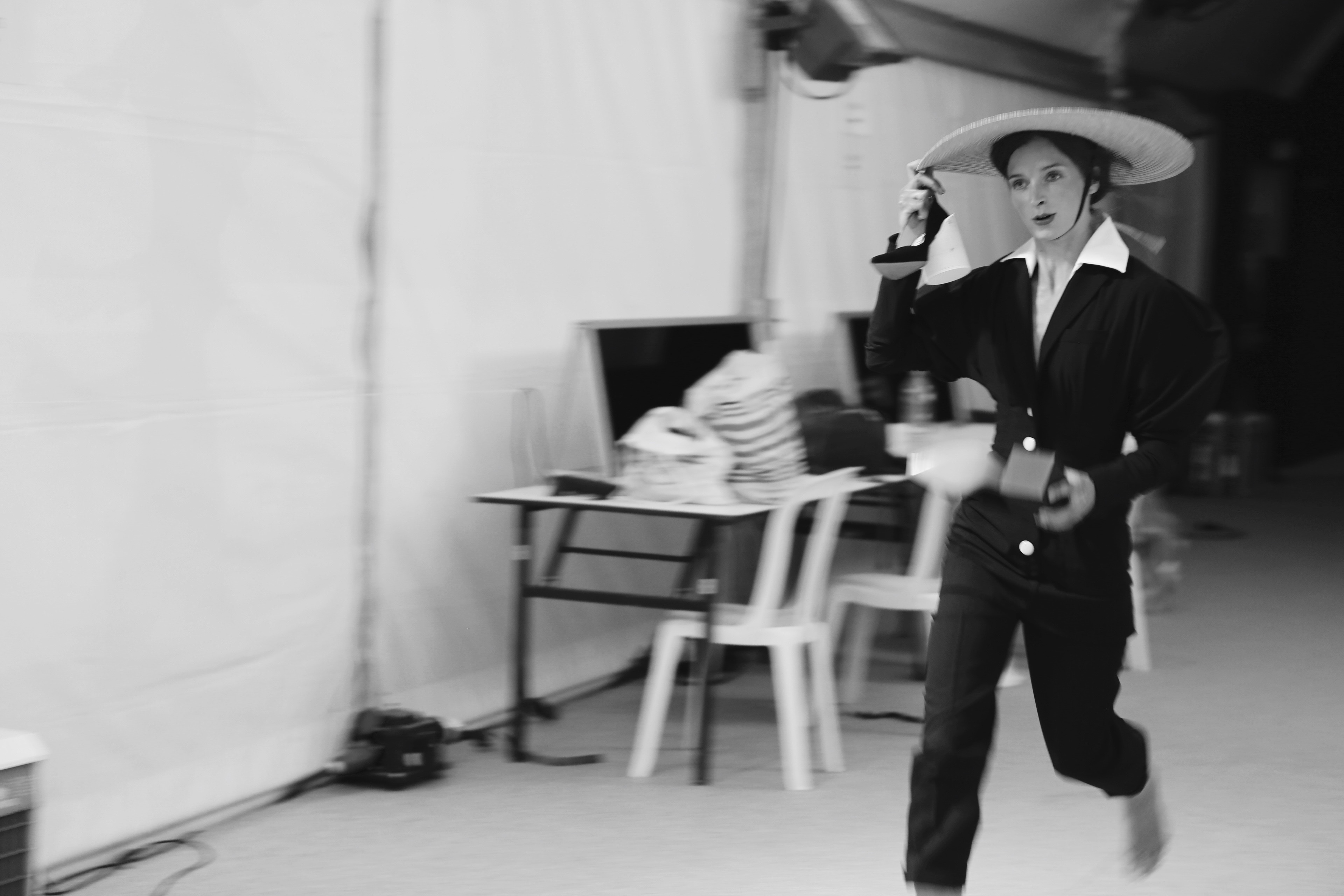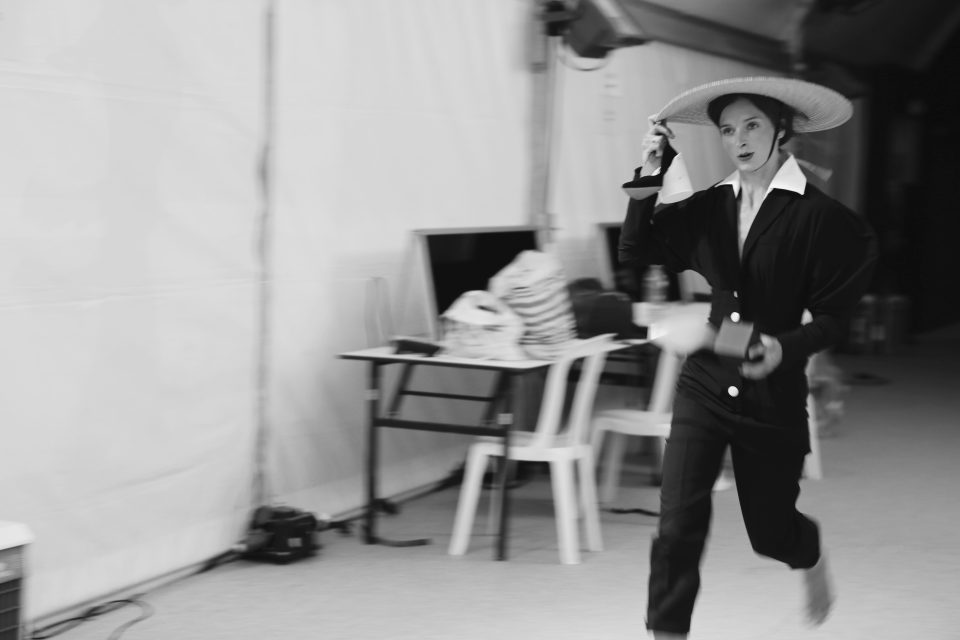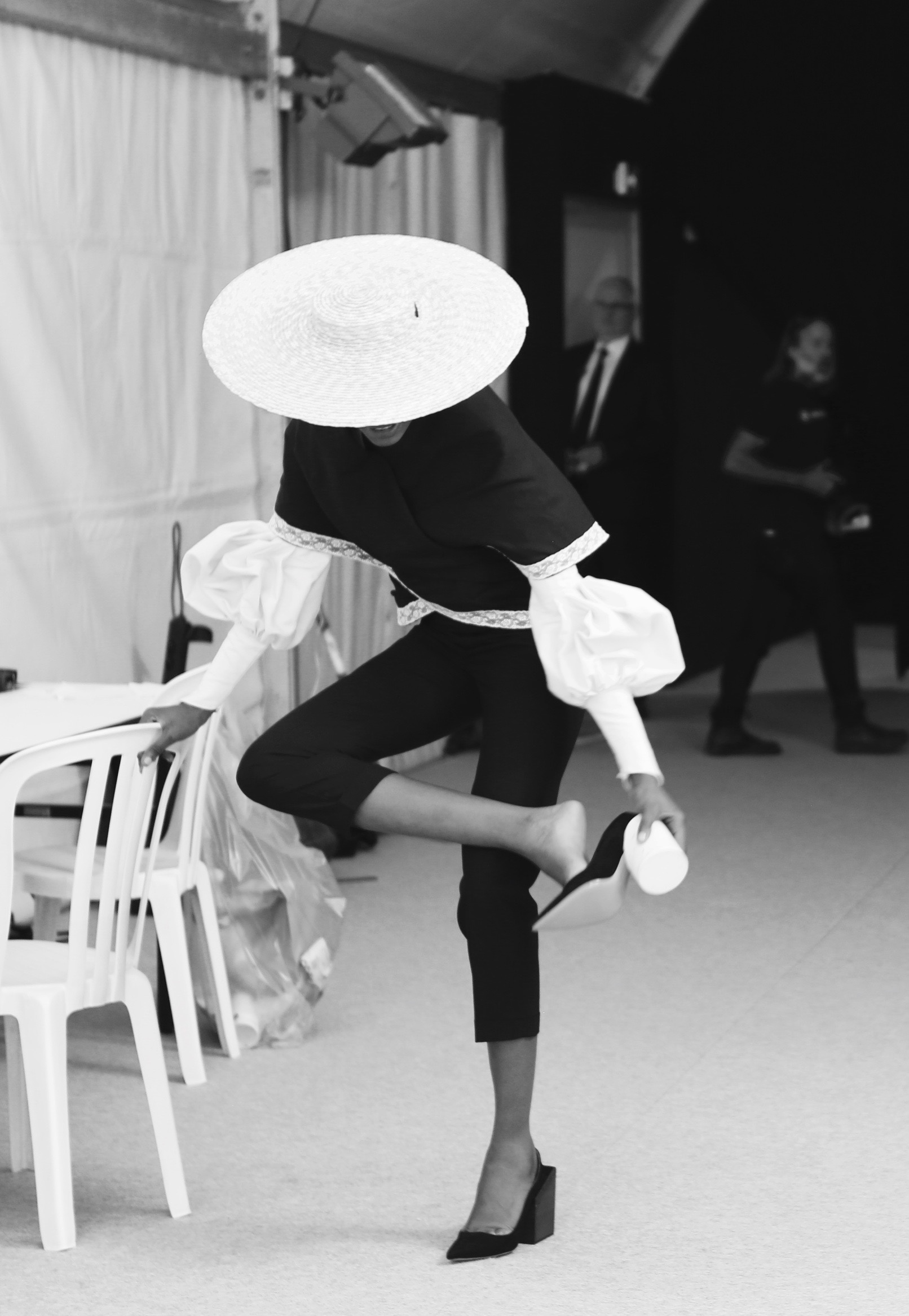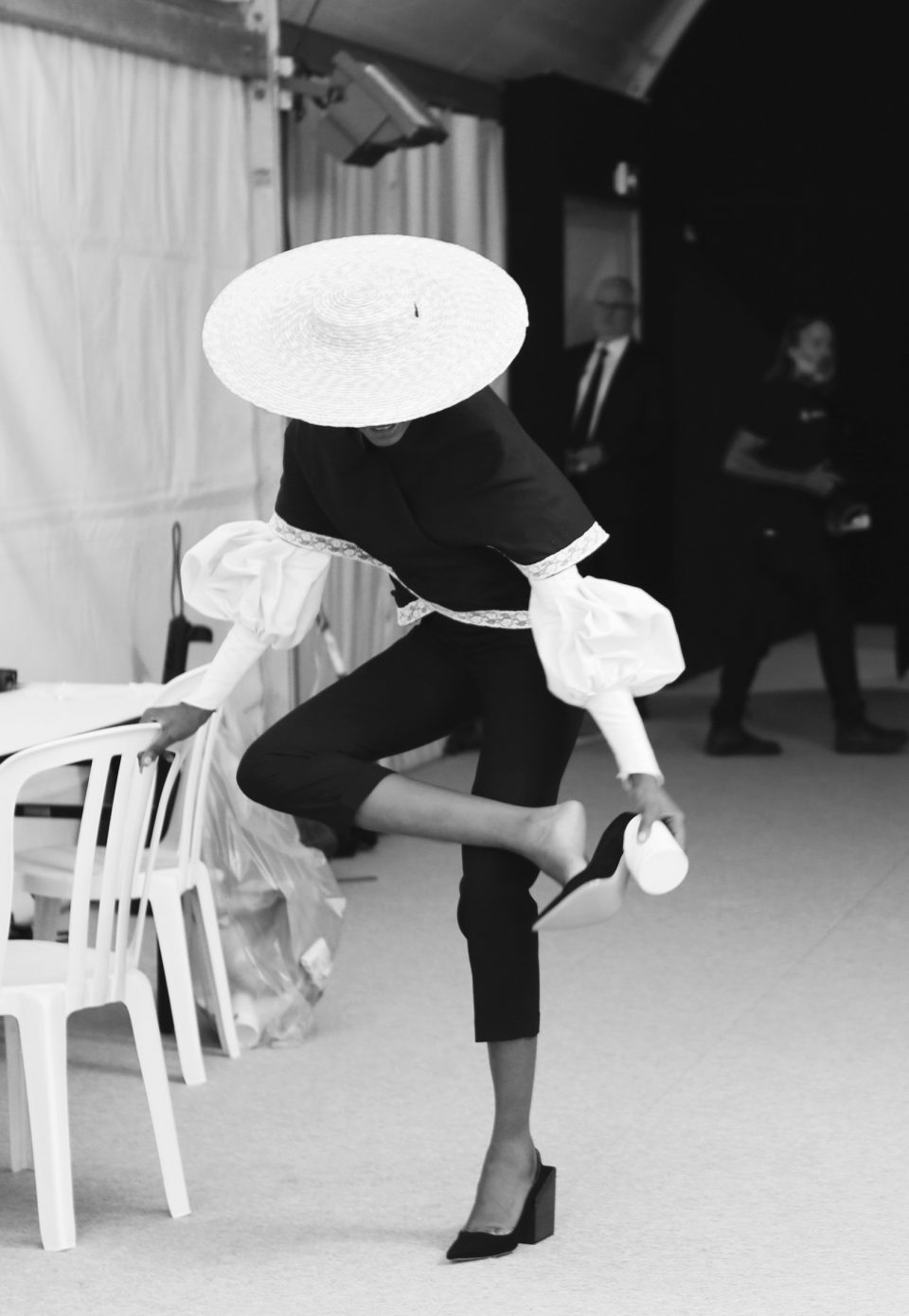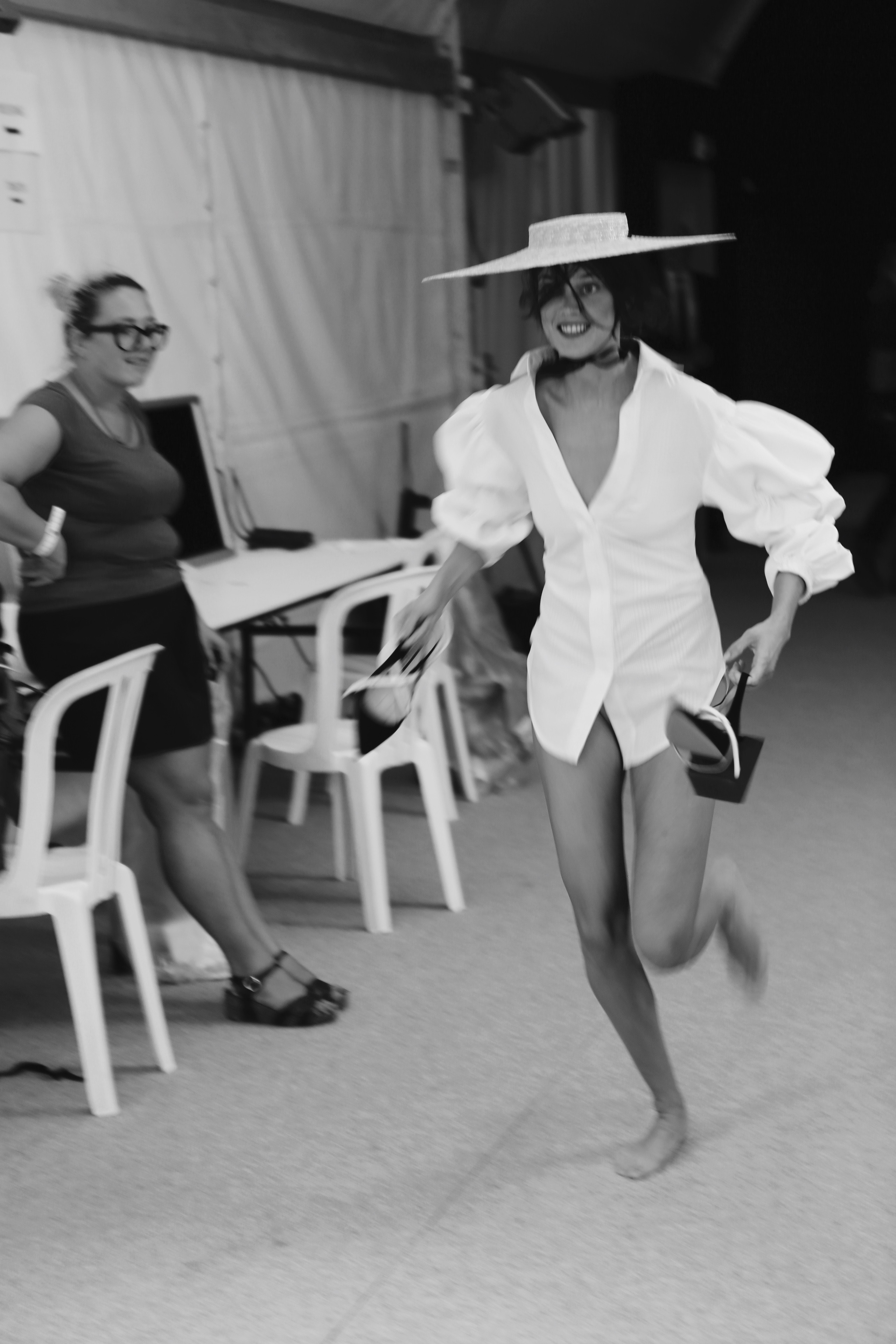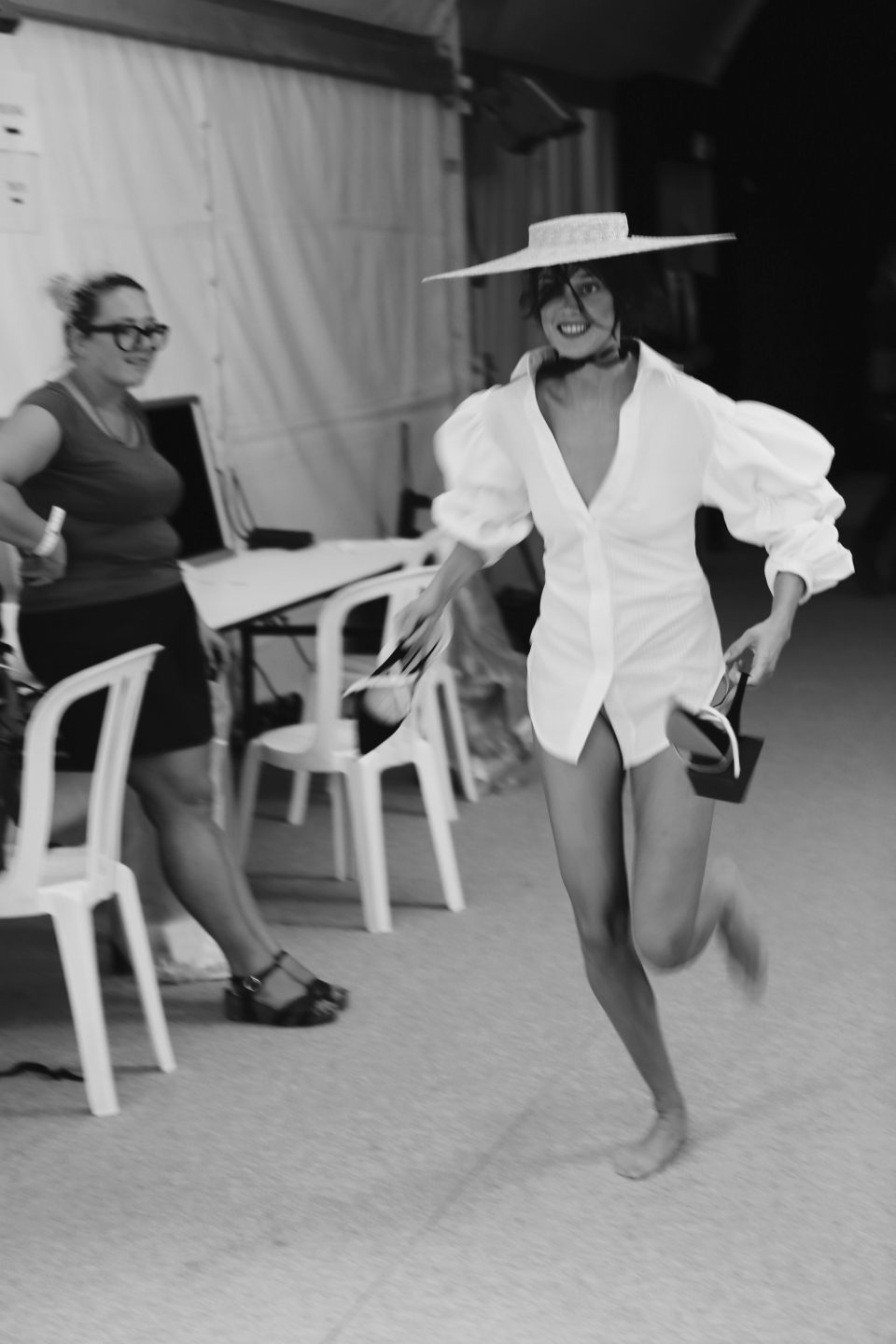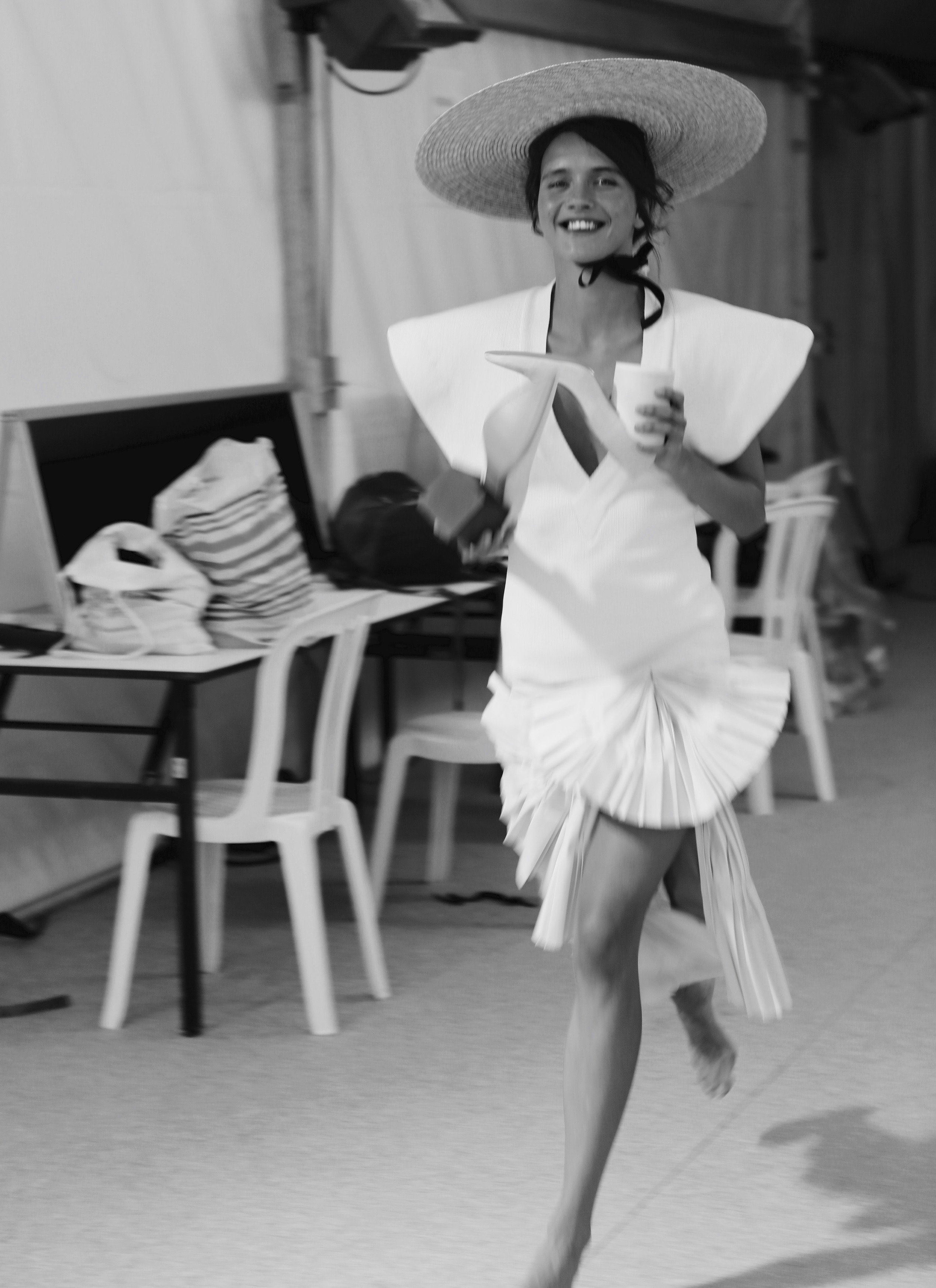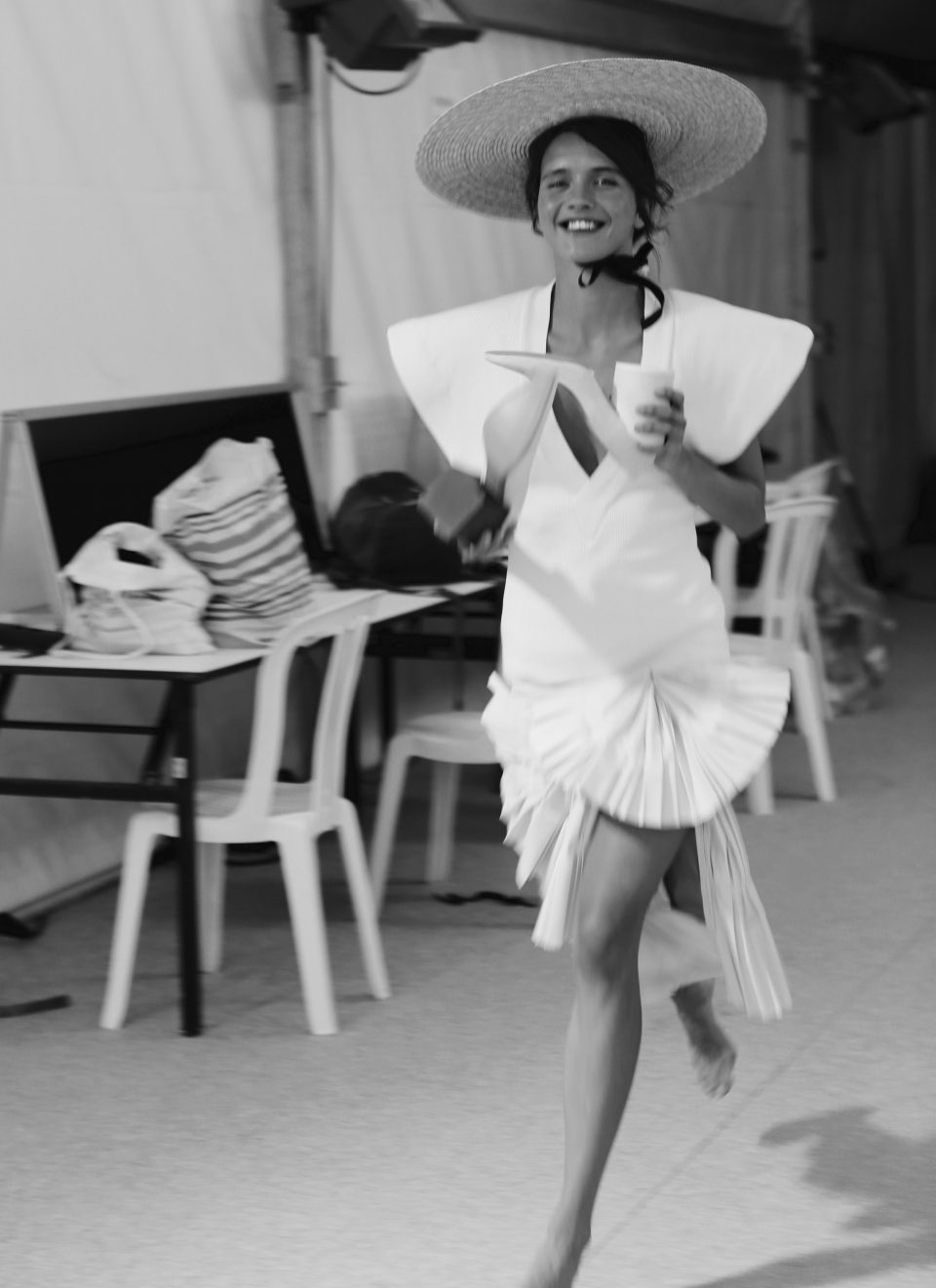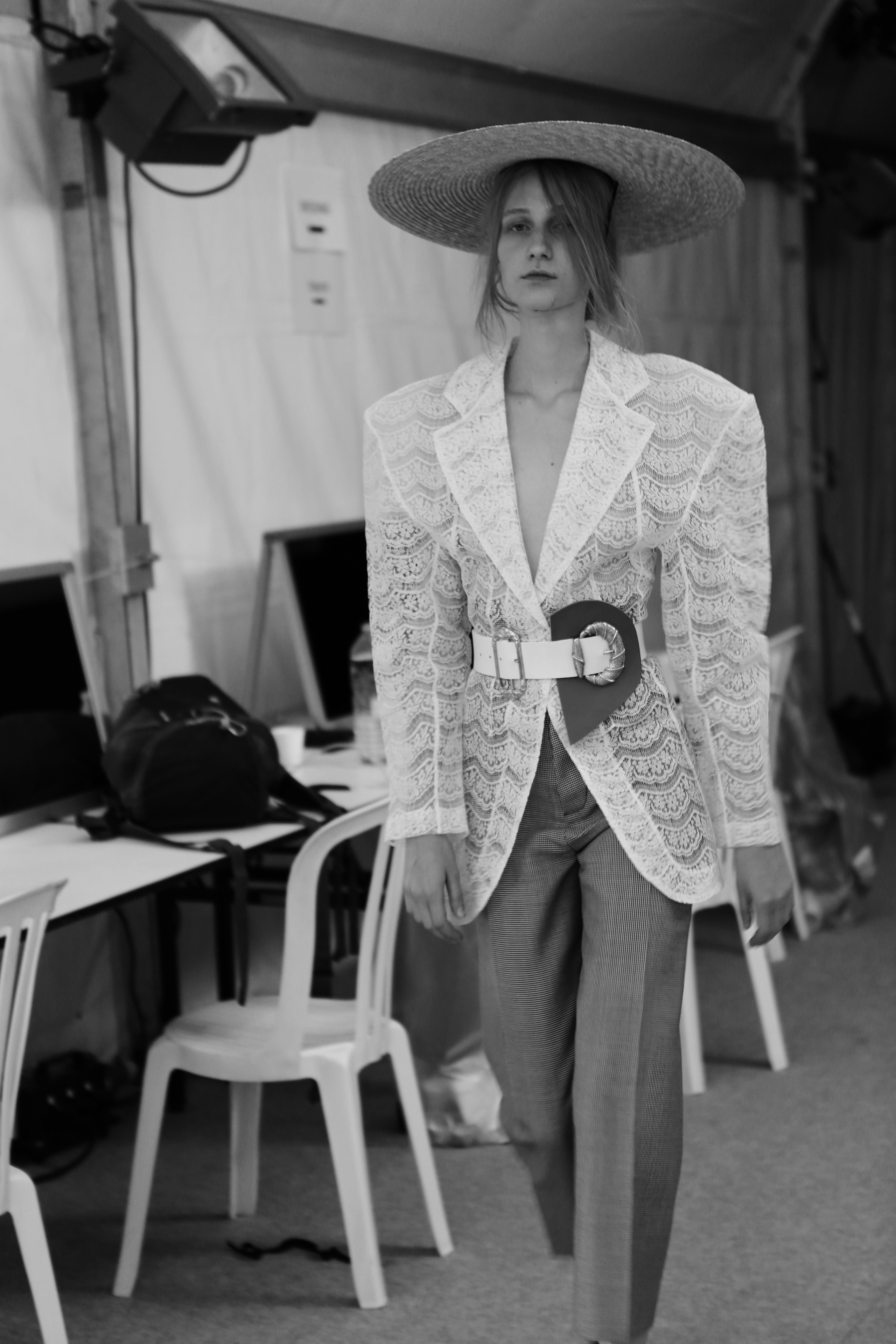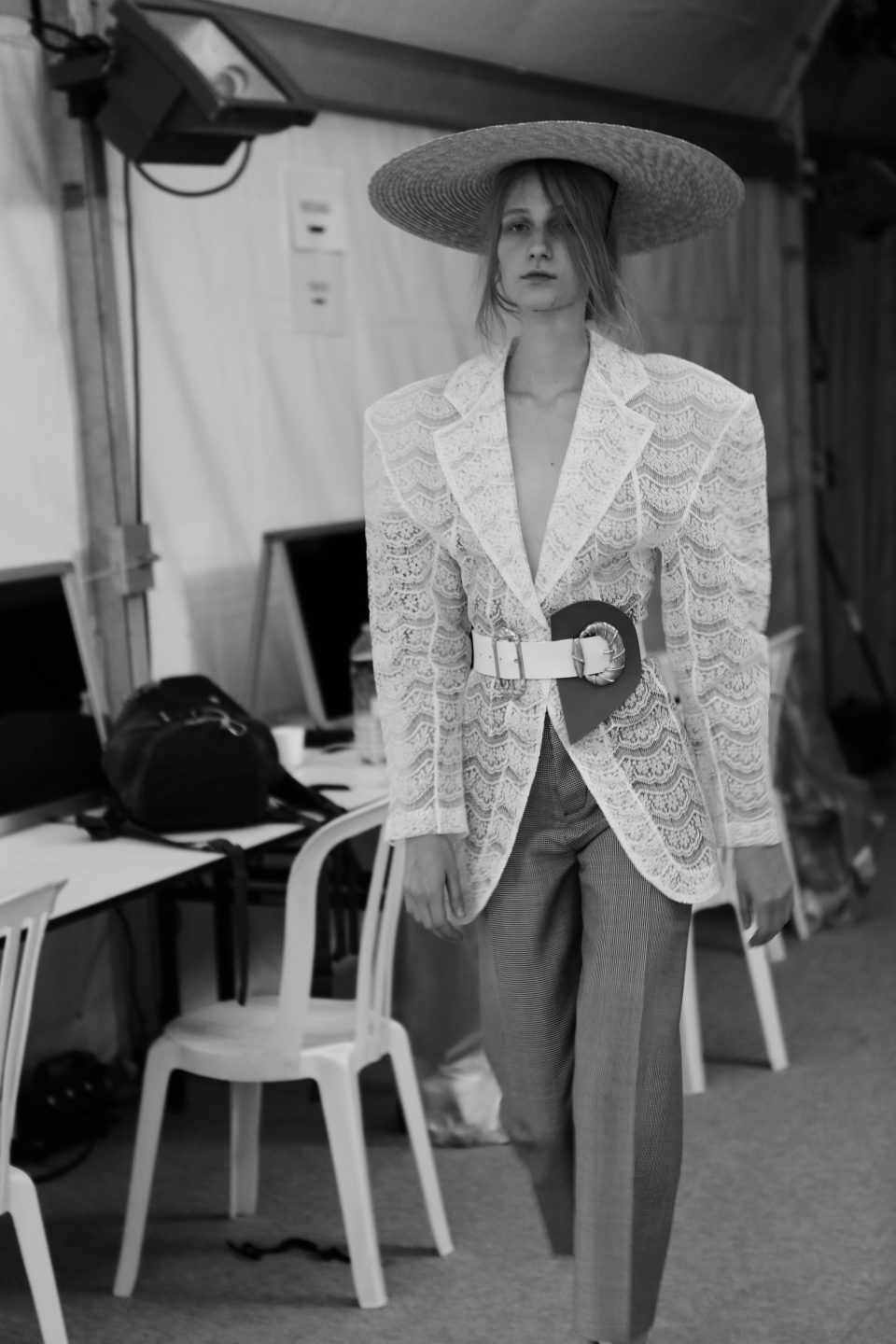 The designer Simon Porte Jacquemus drew inspiration from his childhood roots in the South of France (Provence) Circa 1980 and he shared images with us on Instagram in the days before the show of Les Santons de Provence (The Figurines of Provence). He kept true to his aesthetic from collections past but this time without the conceptual constraints that I felt restricted the collections from being a little more accessible to customers. But that never stopped his imminent success — No! This time he has created something truly marvellous, inspired from the past but aimed at the modern day woman.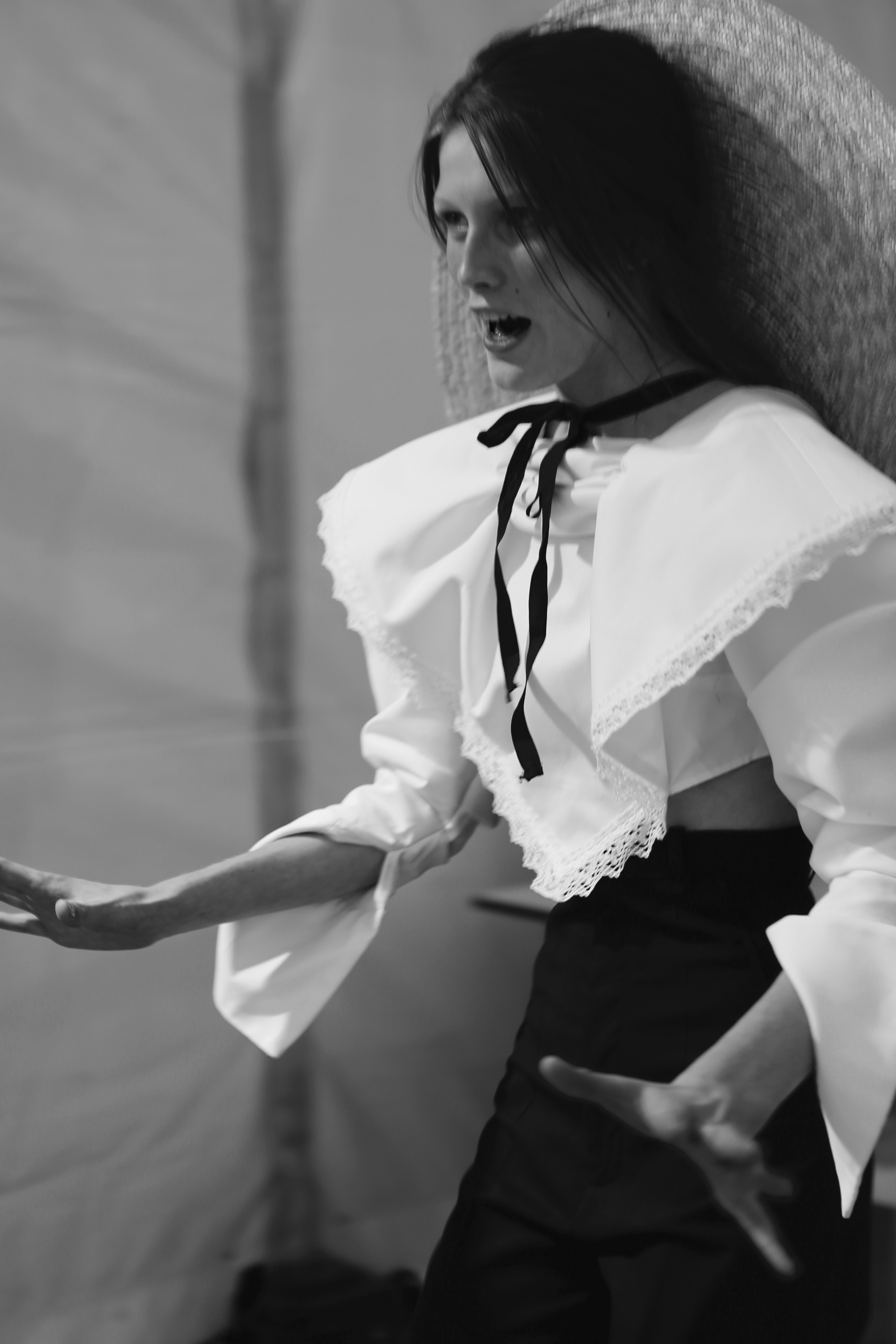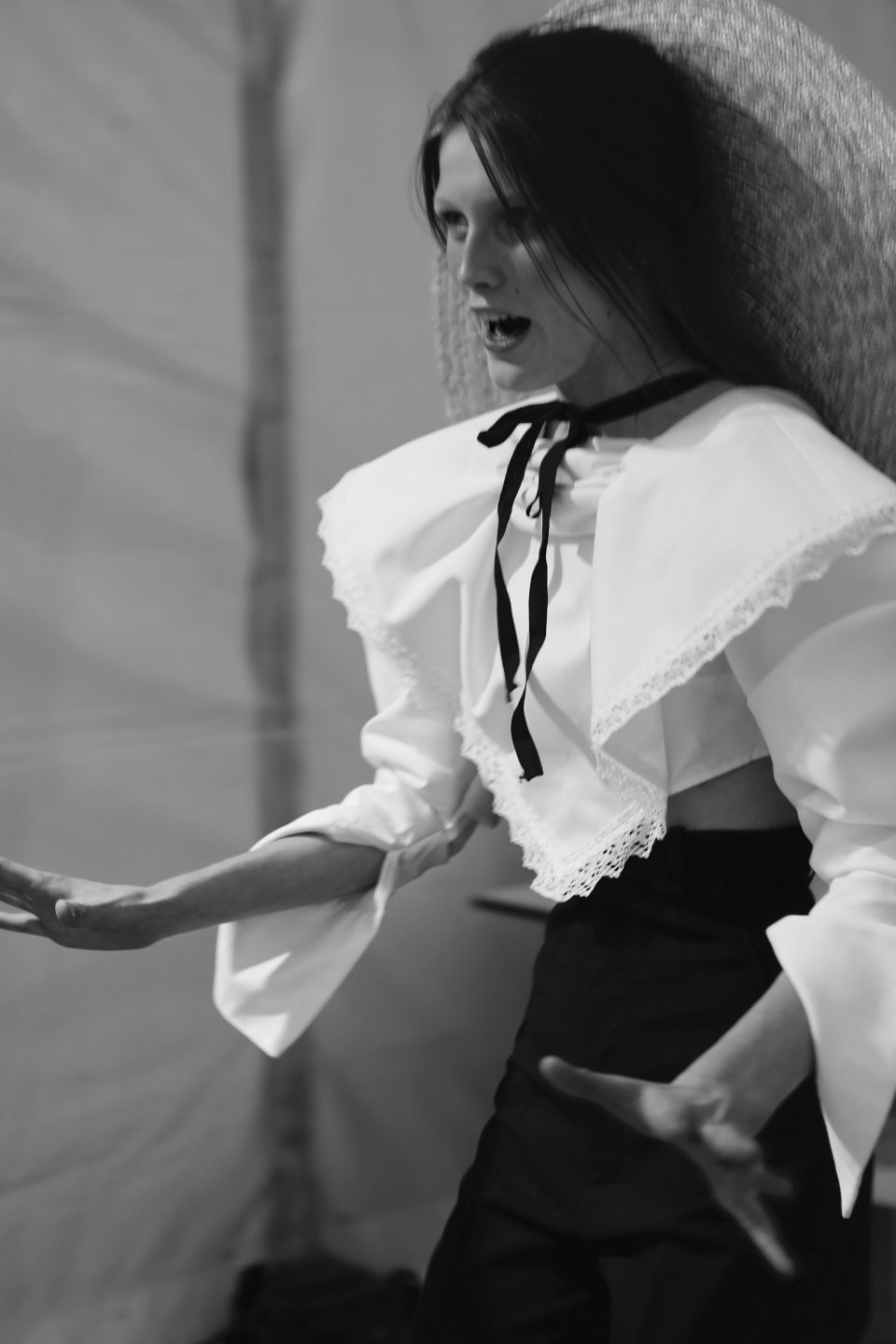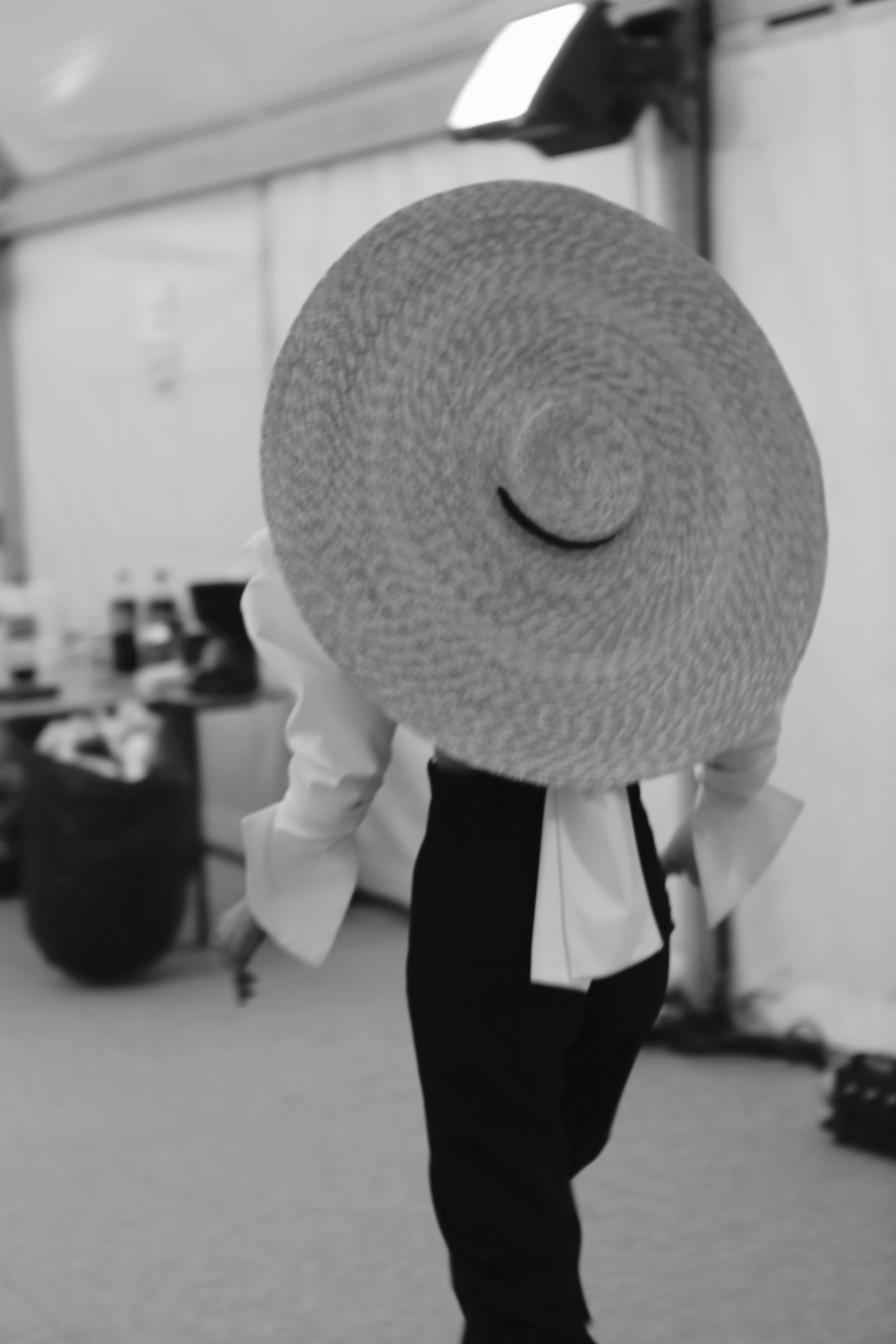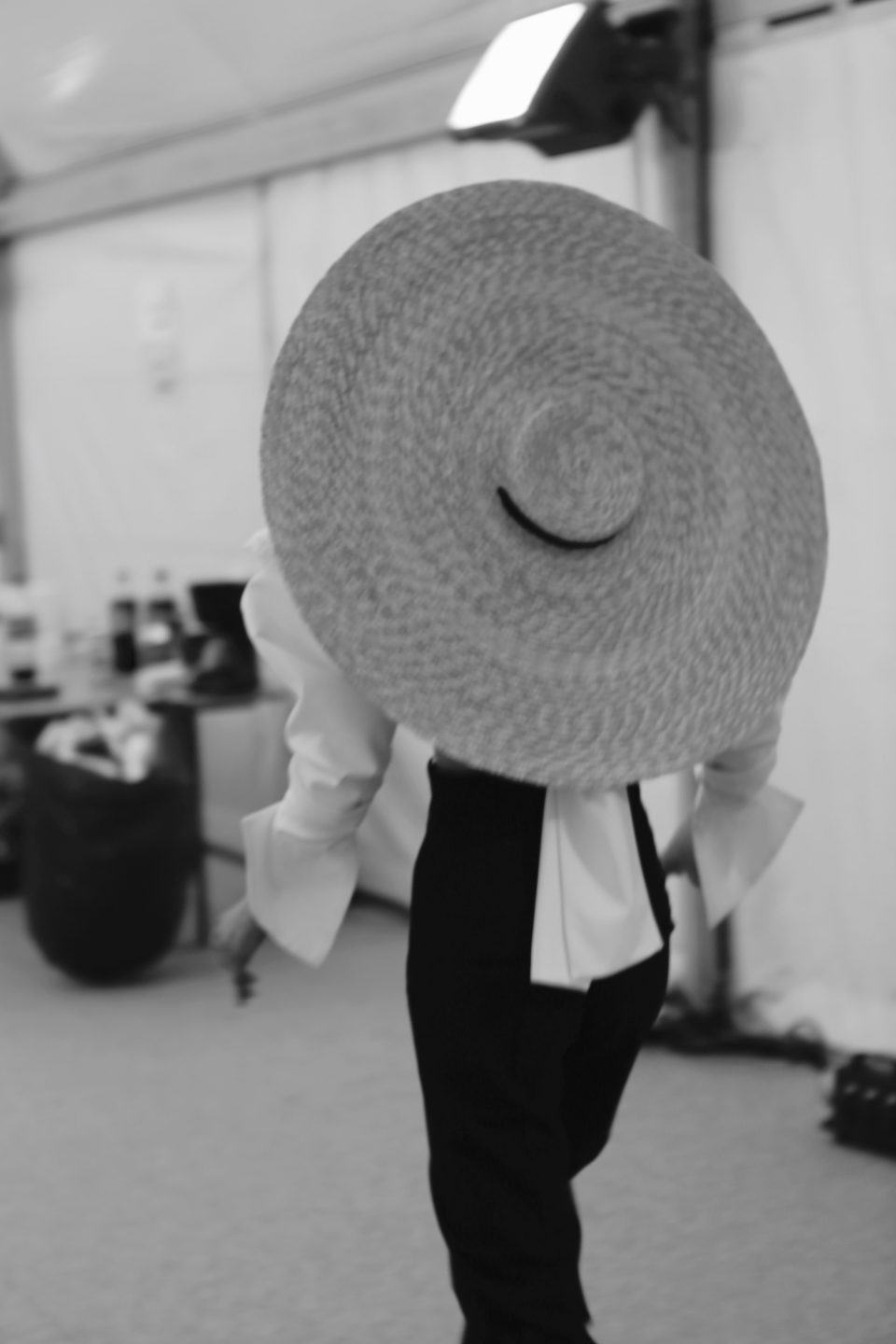 This collection, though still holding on to the playful core of his brand but this time with a much more mature approach, leaves me thinking this has to be his strongest collection to date. And it seems this change hasn't gone unnoticed and has welcomed so much praise from the critics. ?
So there was a big fake orange sun glowing at the end of the runway as Jacquemus's fresh-cheeked, incredibly pretty girls walked out under huge traditional circular straw hats. Their clothes steadily proved how Jacquemus's repertoire has widened.

There's current context here: It was Demna Gvasalia who first came up with the dramatically padded shoulder at Vetements, of course. As it happened, he was a front row guest today, drawn as a friend to see what was to come from this emerging talent. What's different is Jacquemus's sources come from someplace else. He is not one of those designers pretending to be underground-edgy or ironic à la Vetements. His talent has an aura of sincere naïveté and idealism, tinged with a slightly melancholic romance.

Sarah Mower (Vogue.com)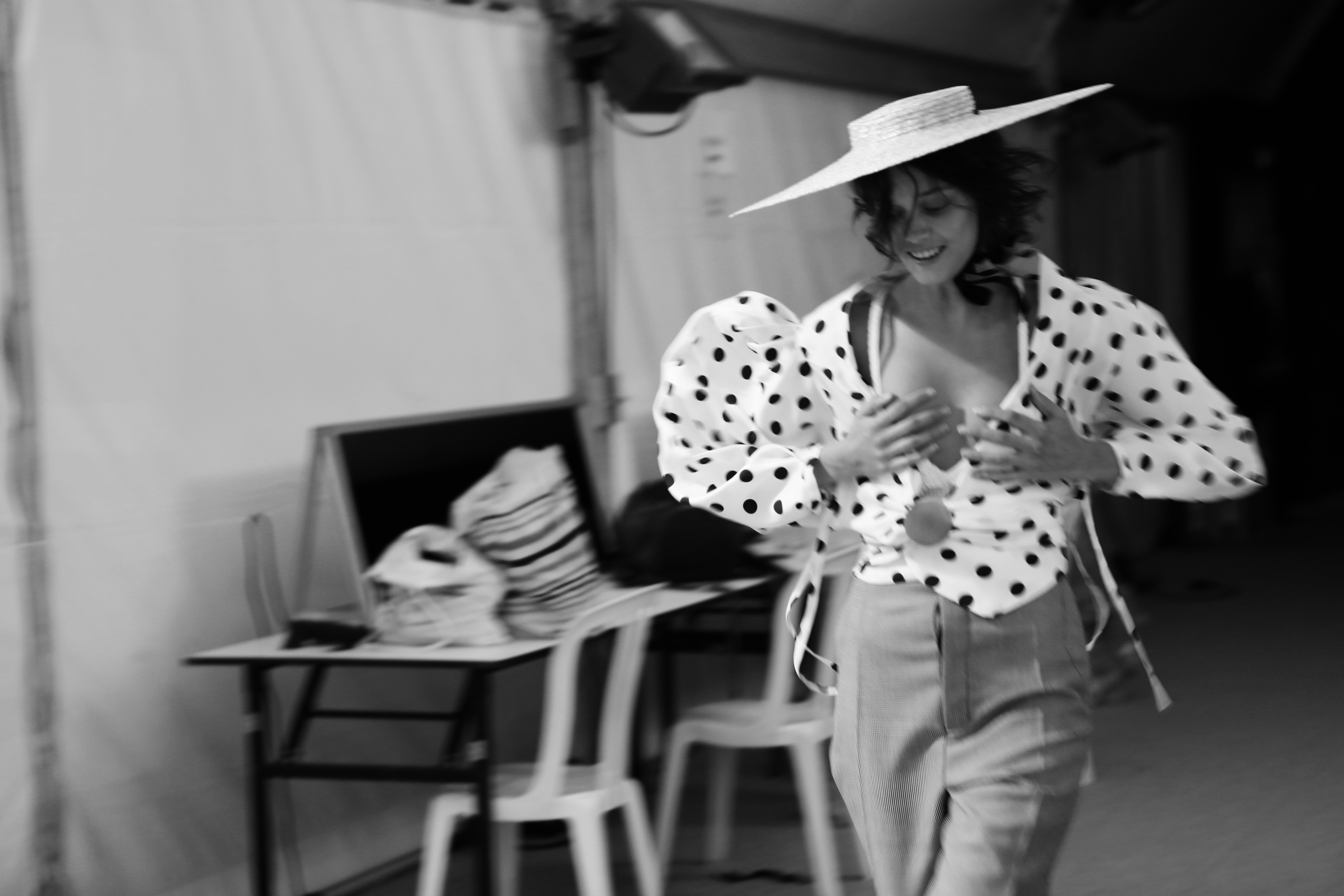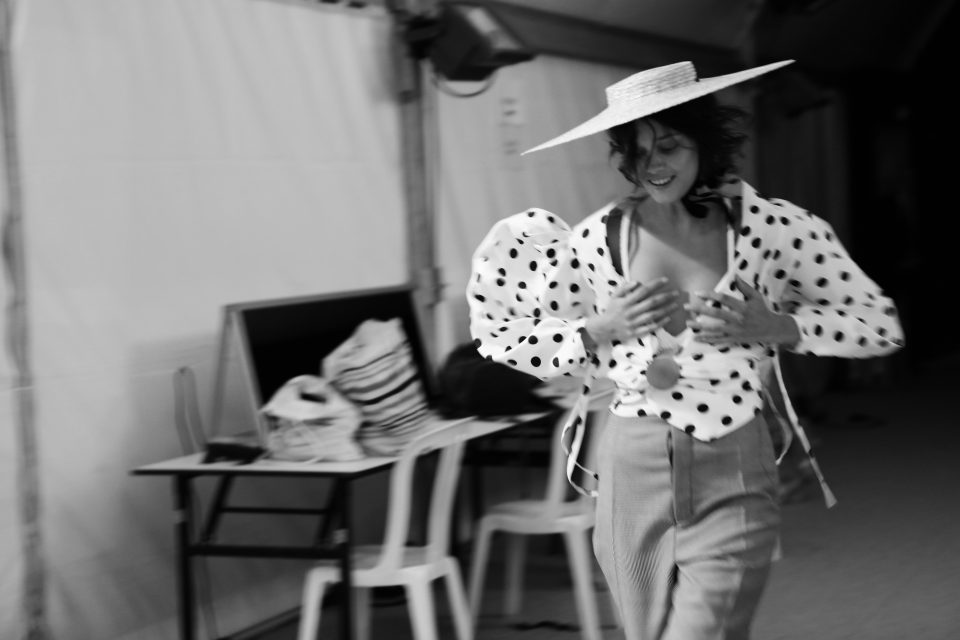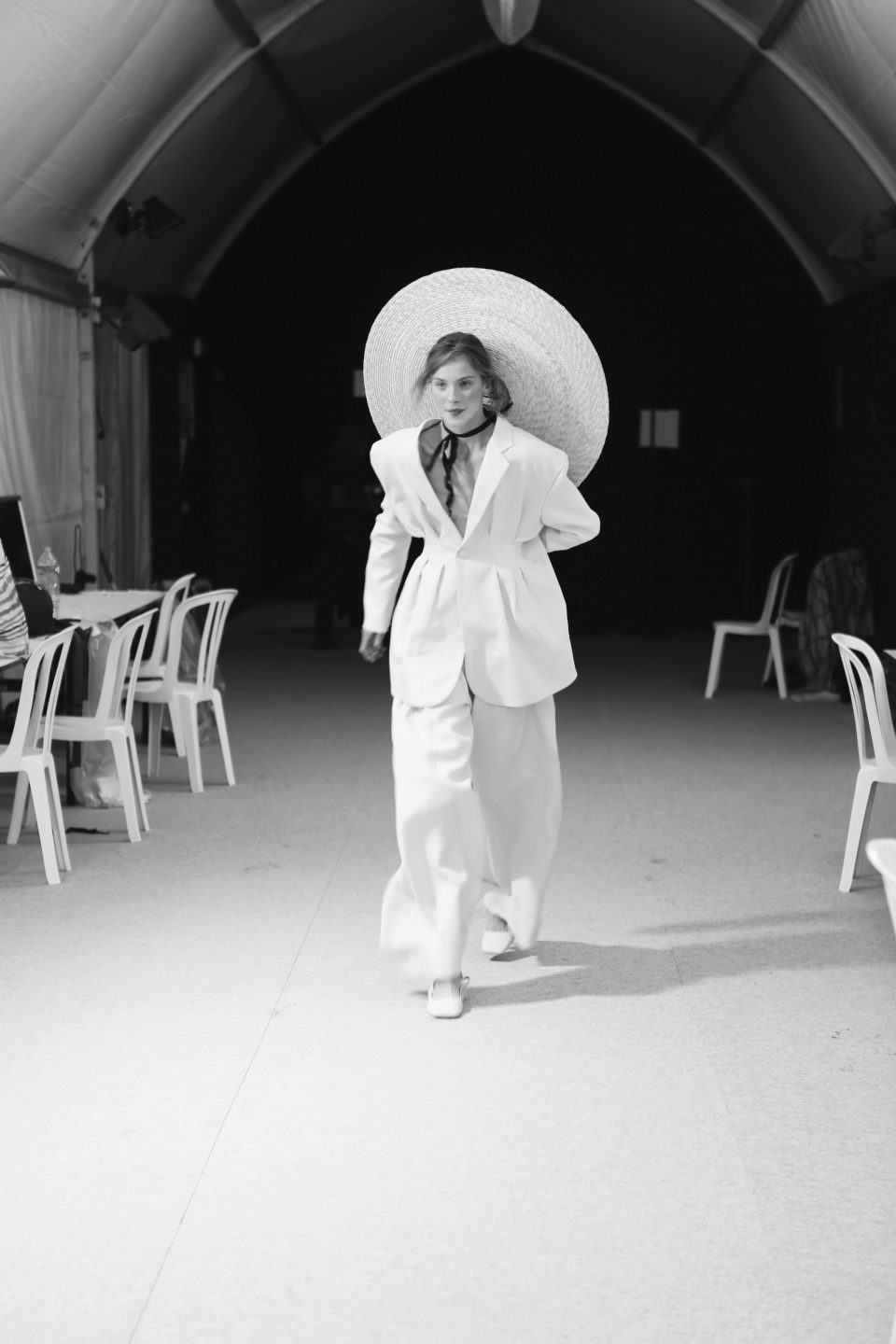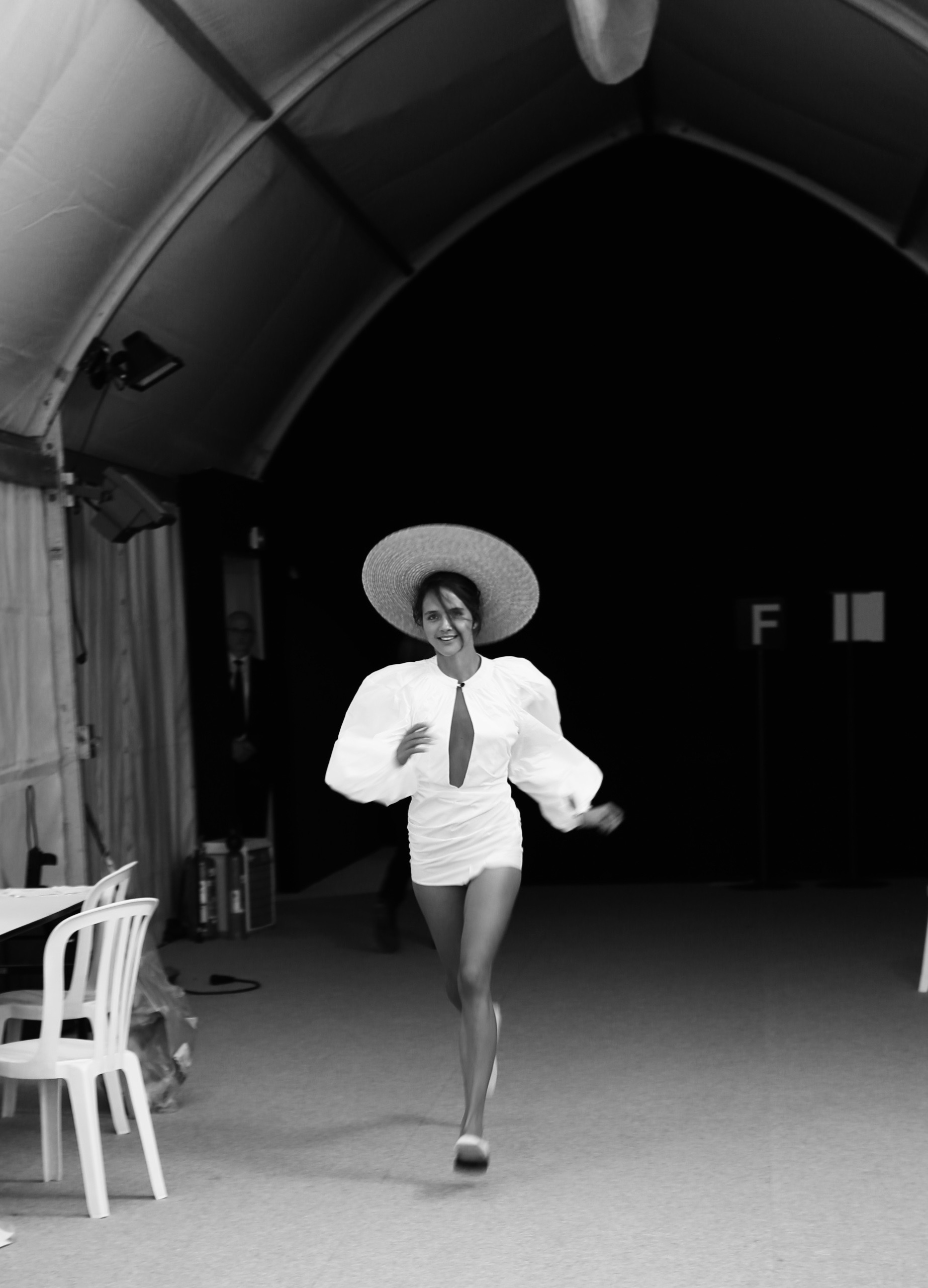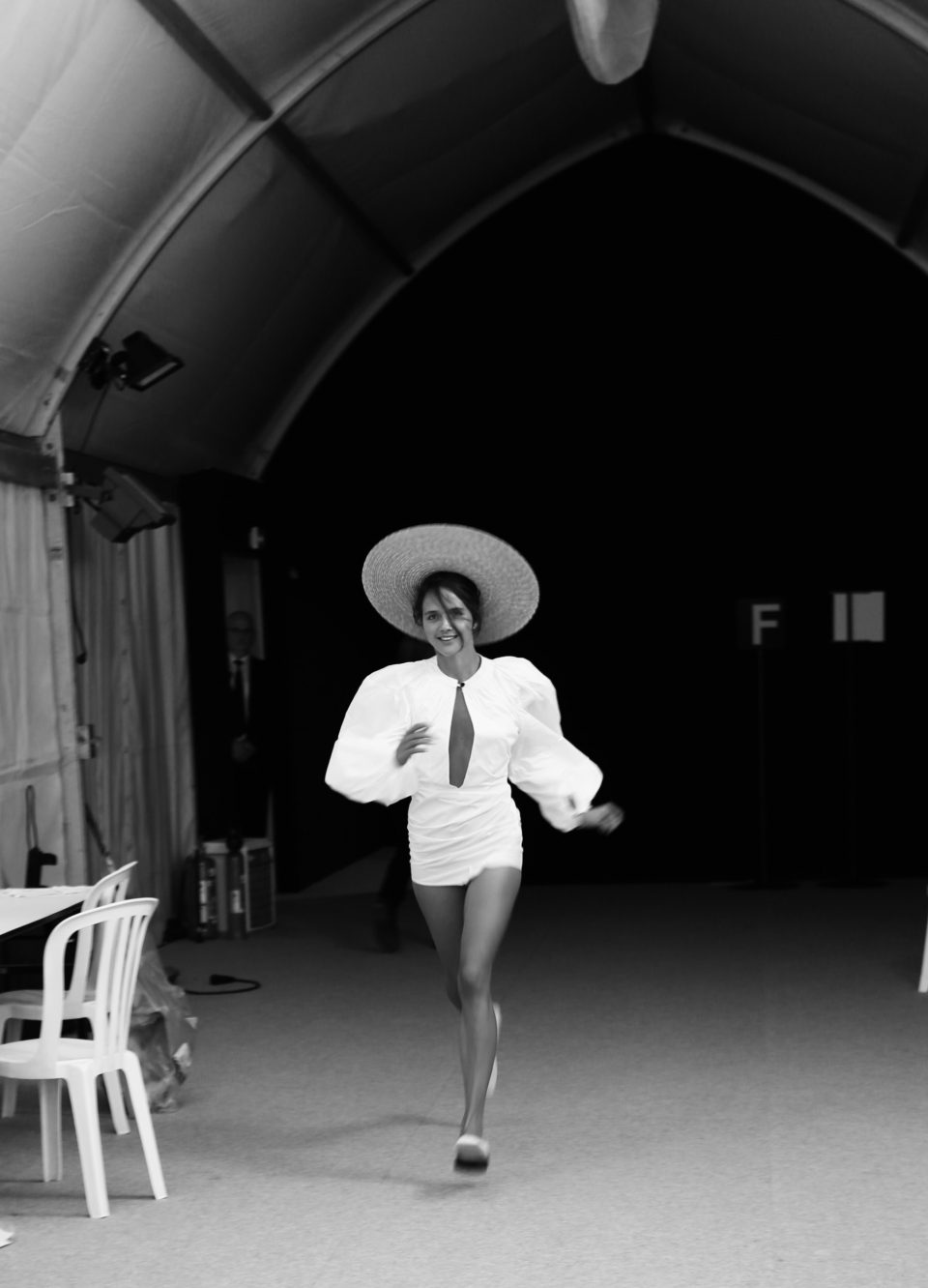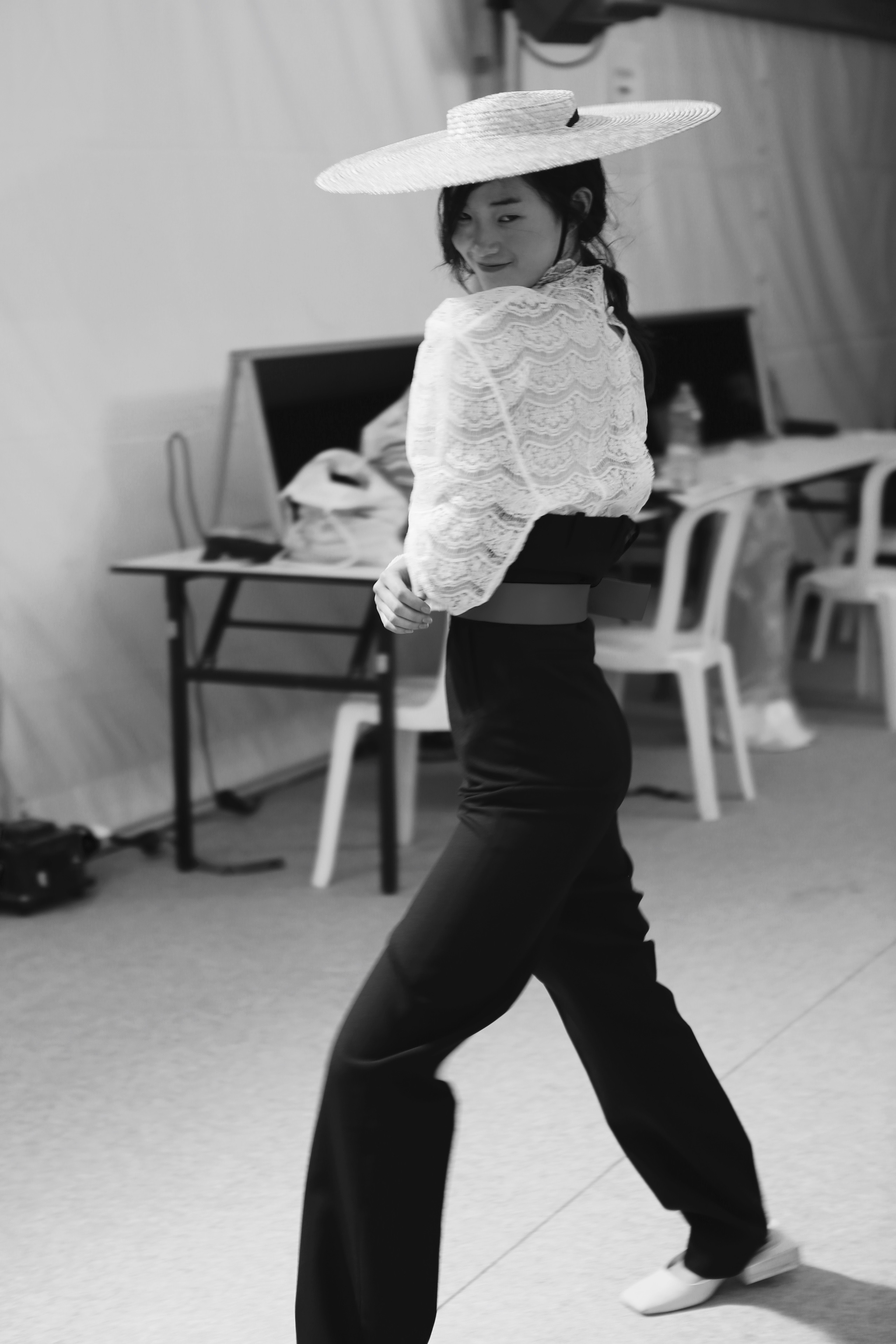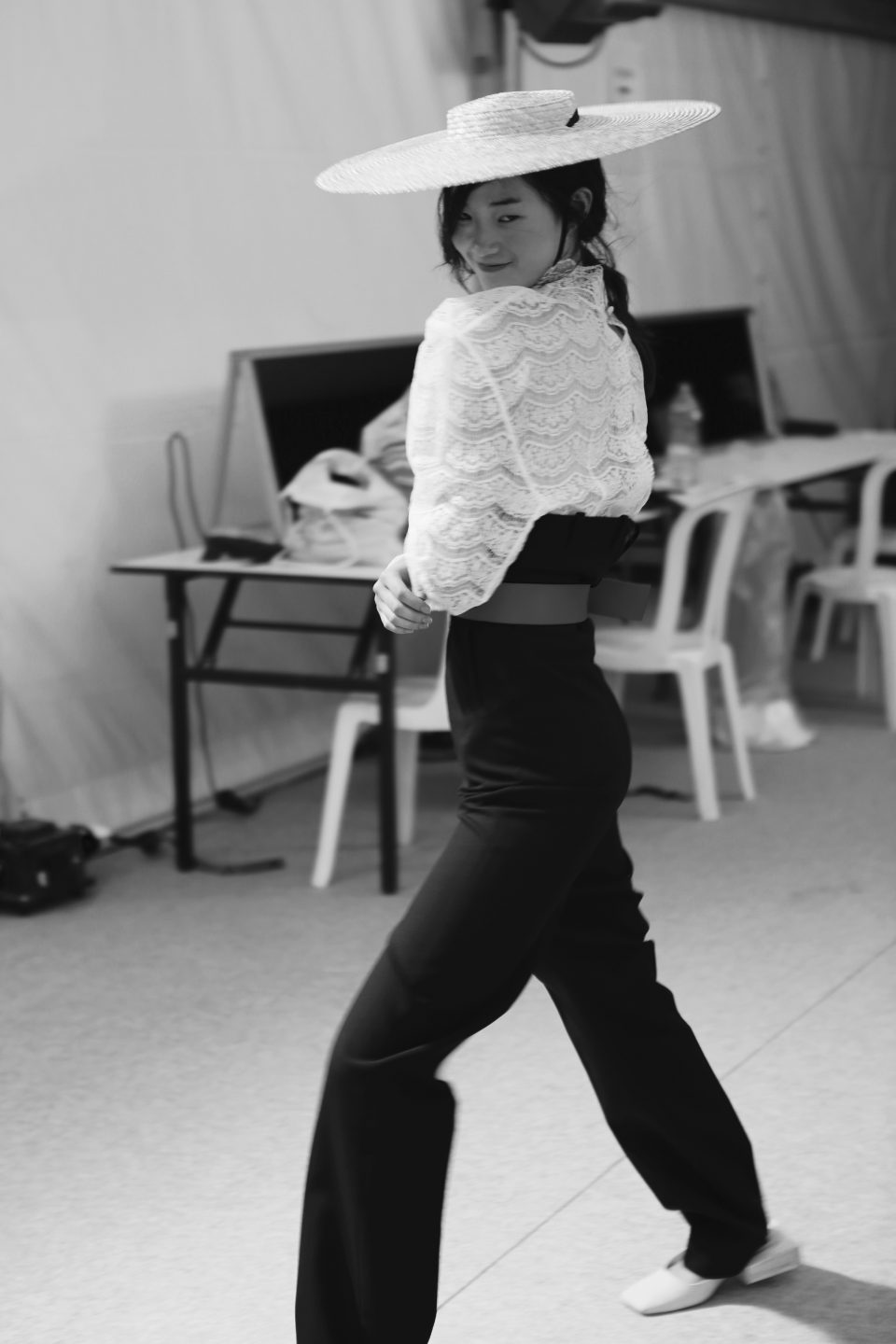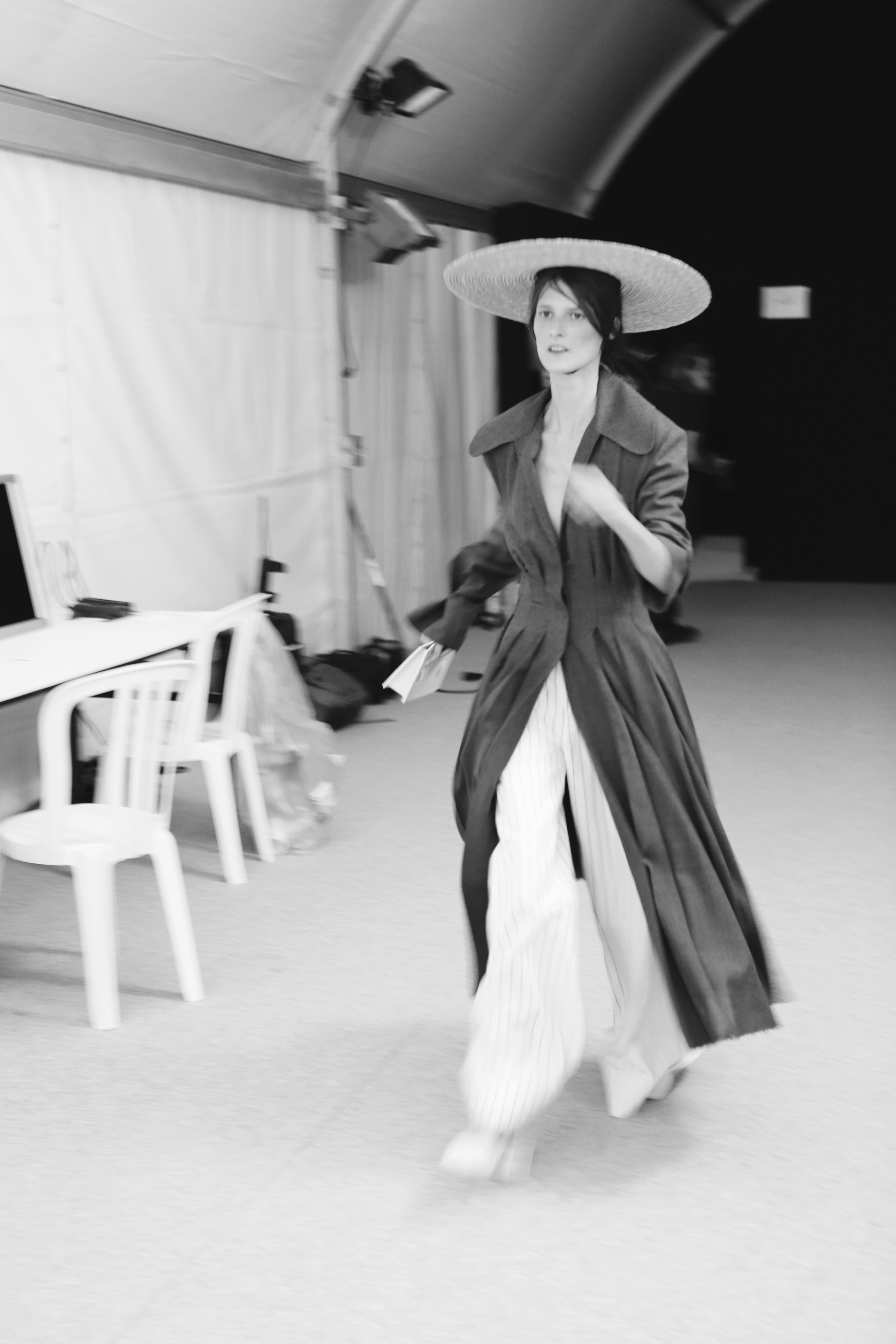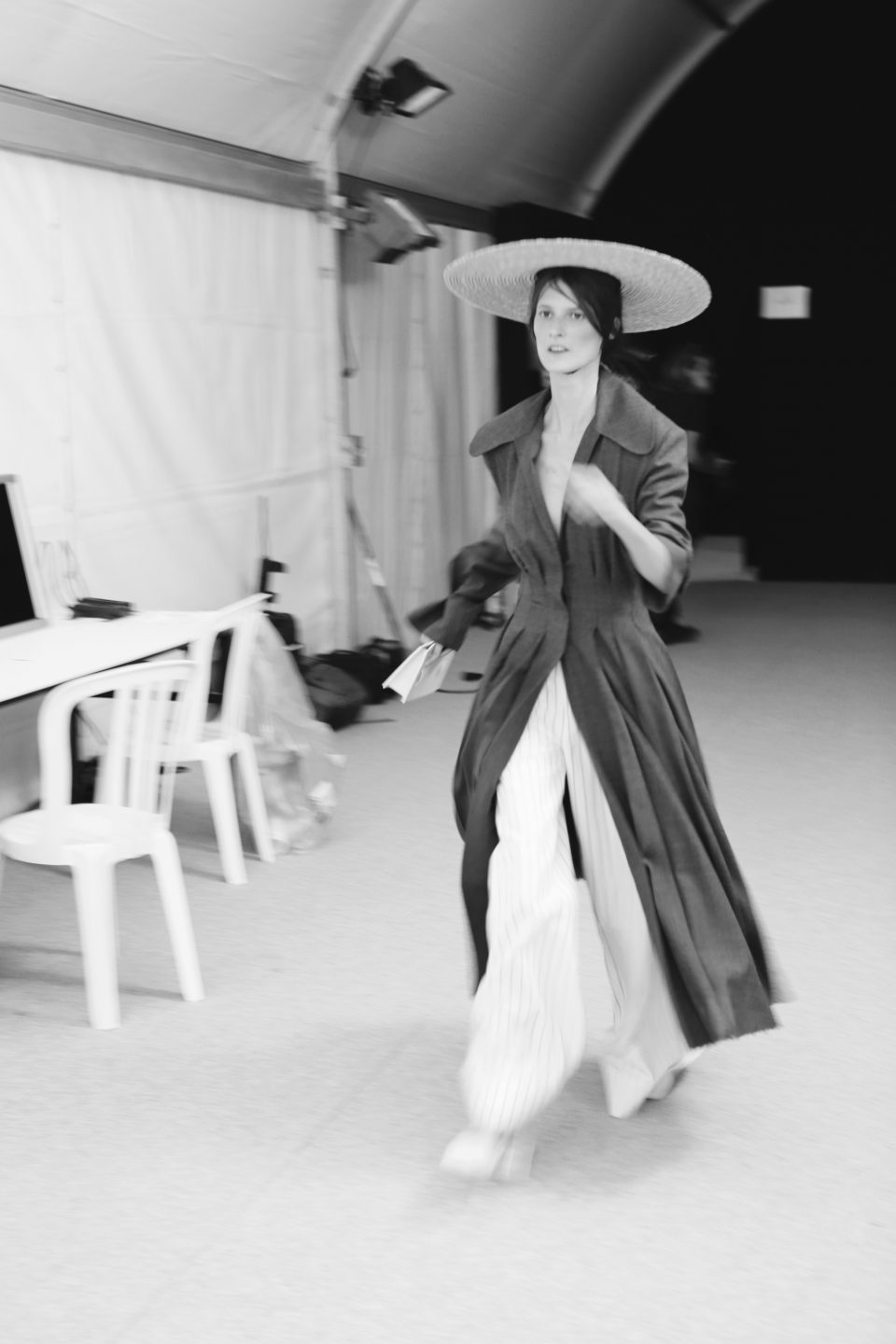 Special thanks to Savannah Nolan
I have linked to the full show below for your viewing pleasure. Enjoy x