Something casual, colourful and a pick from the menswear section at the Goodstead store brings me to show you my third and final outfit from the Winter sales collection. All shot with the beautiful Edinburgh Castle Barracks as our back drop.
These Grenson English handcrafted shoes were definitely my best purchase this Winter. The thick rubber soles  give me that little extra height I deserve, while keeping me from sliding in all the snow that has been covering Paris in the last week. Finally, this beautiful lined laptop bag is the last in the series of Antiatoms leather bags that are on sale in store. Though sold as a laptop case I think it is just perfect as an over-sized clutch: you can fit all your daily essentials inside without leaving your iPad behind.
You can still catch the end of the Winter sales at the Goodstead store here.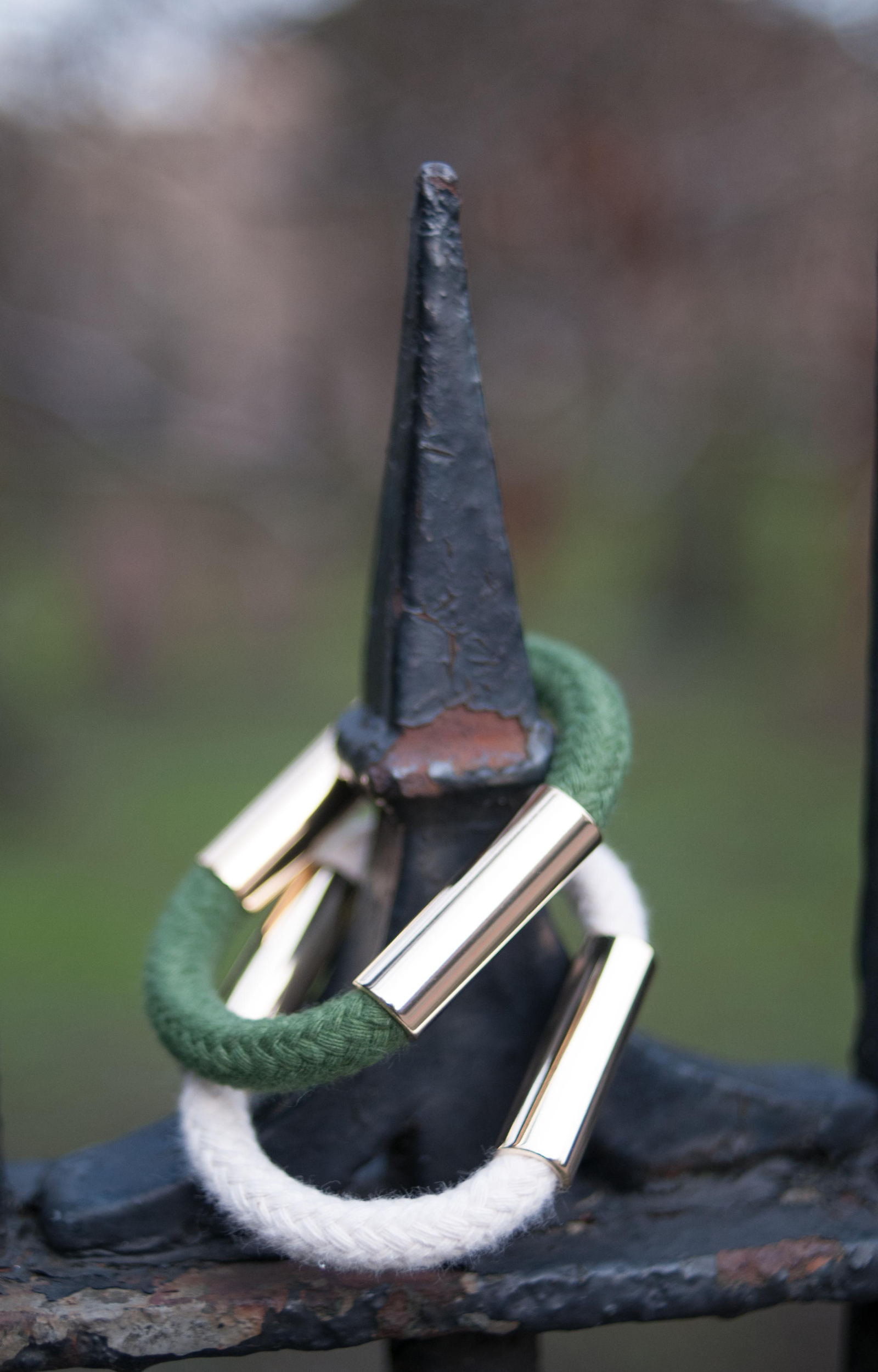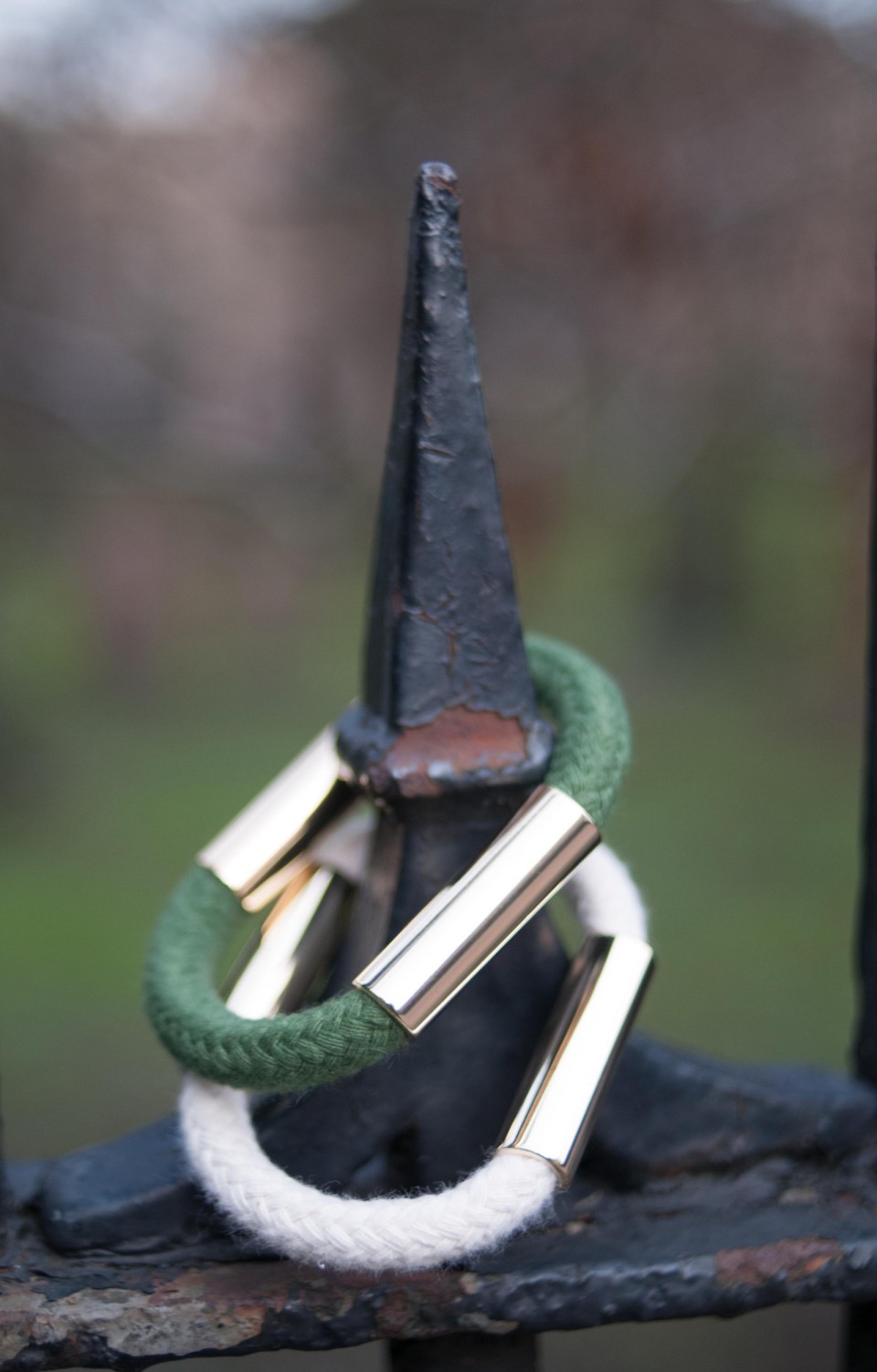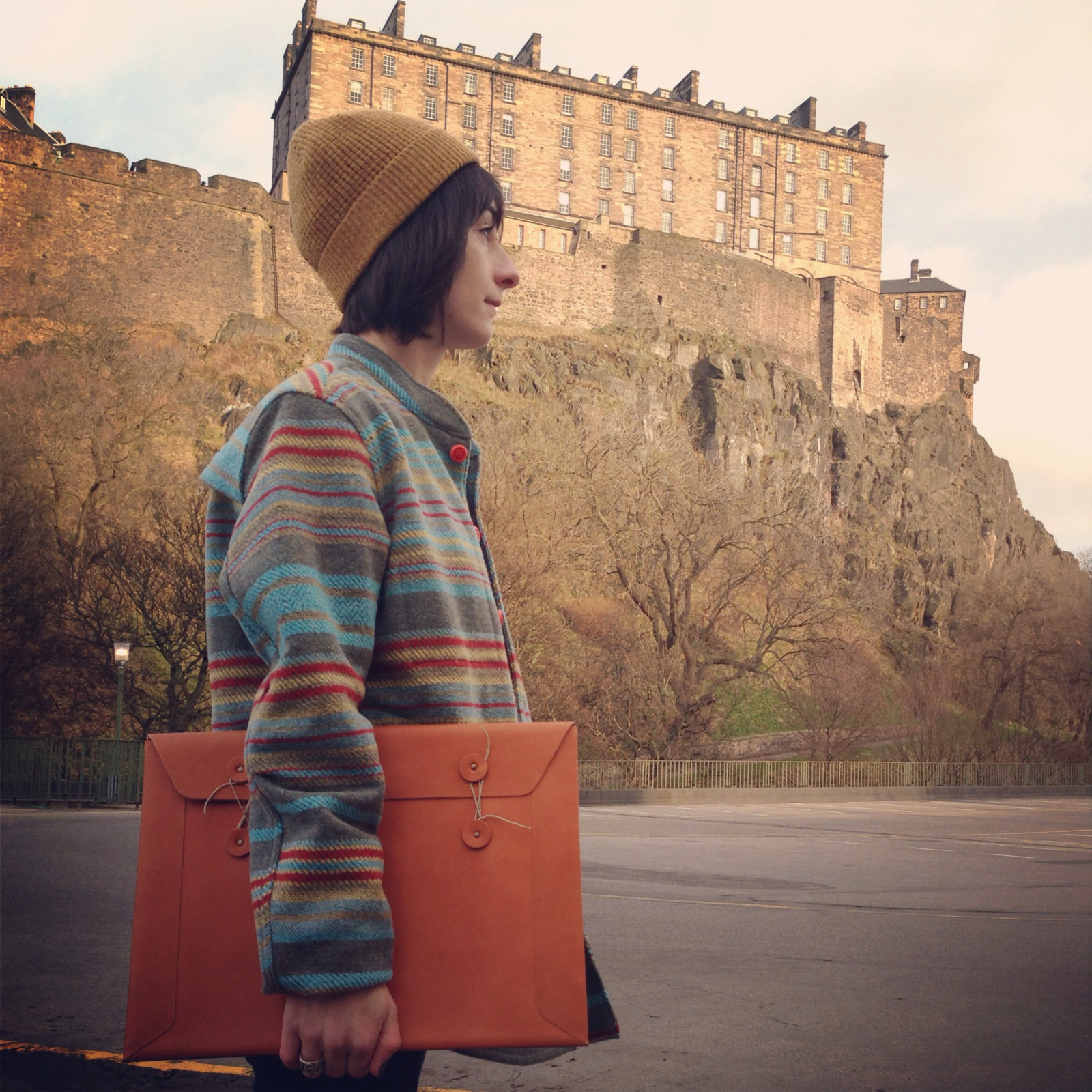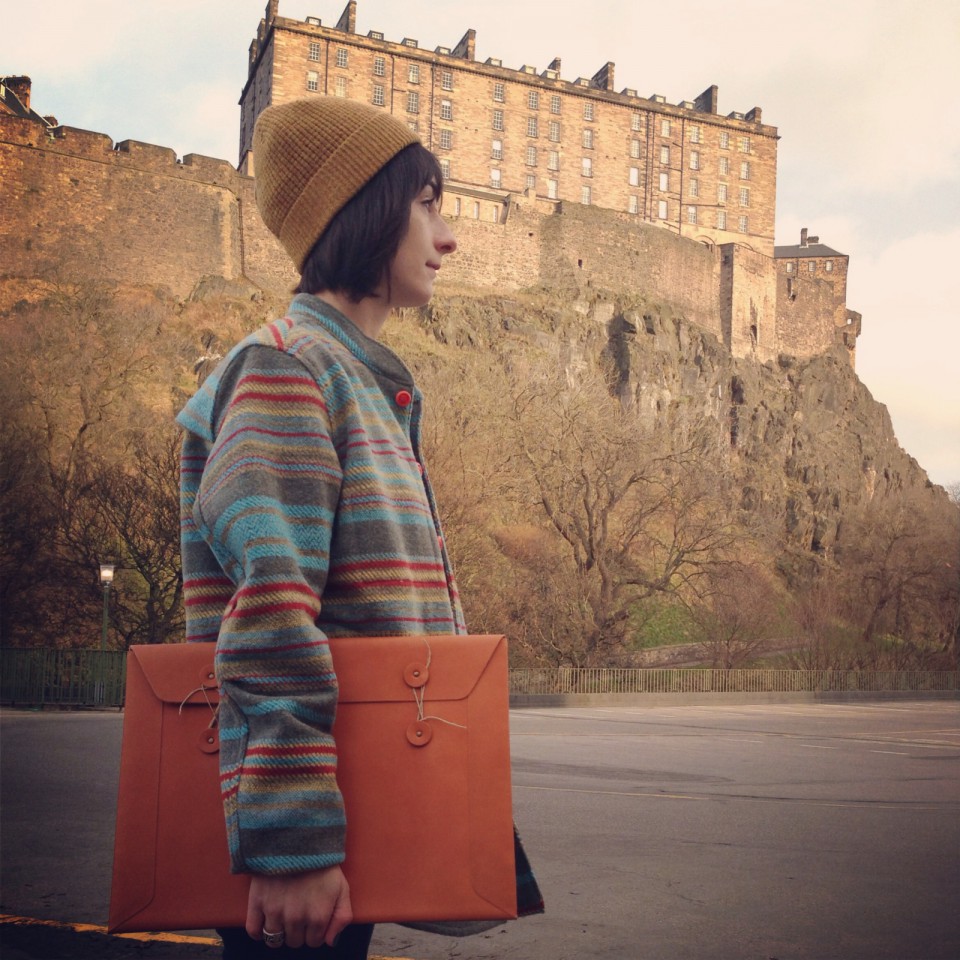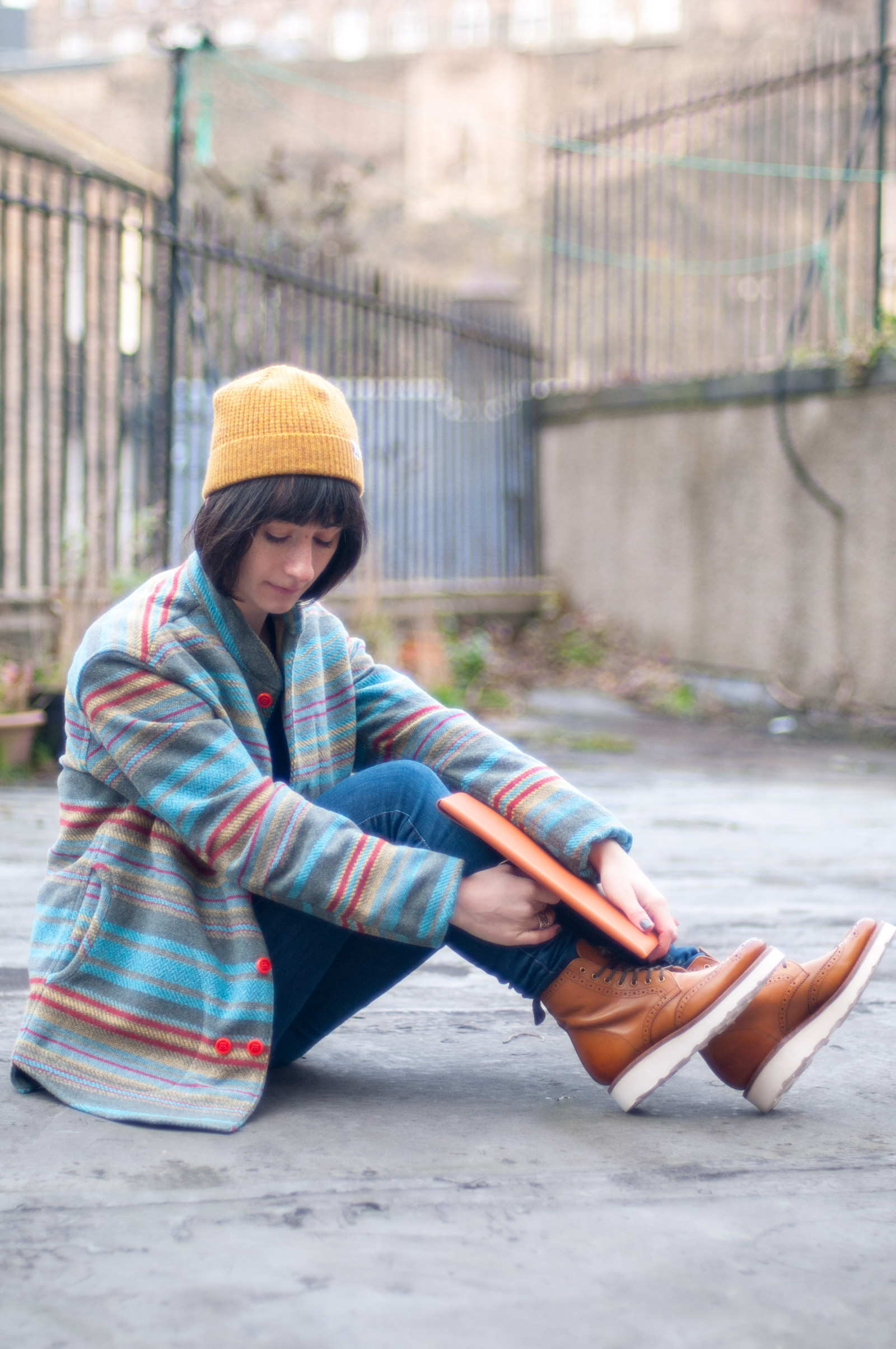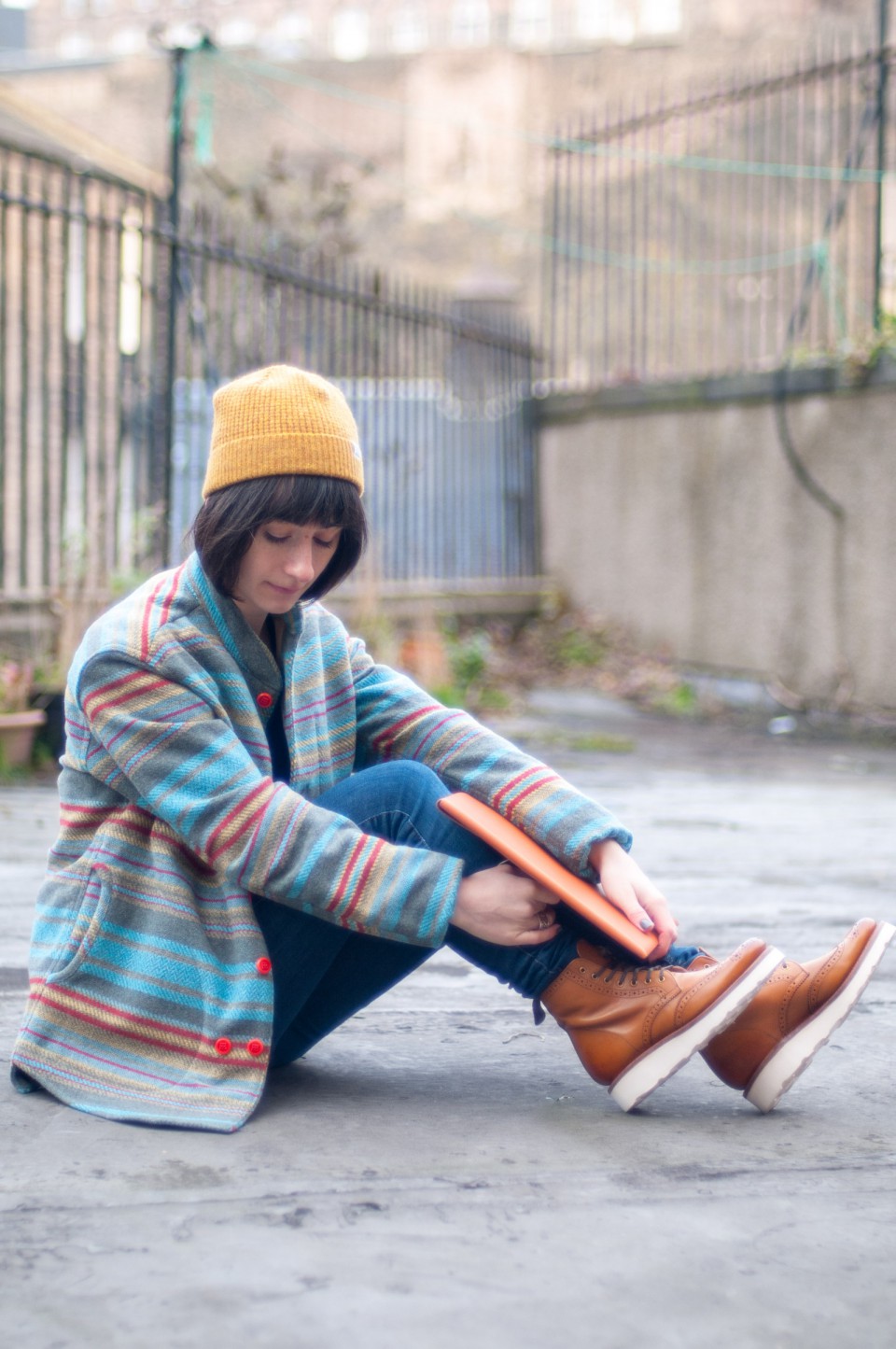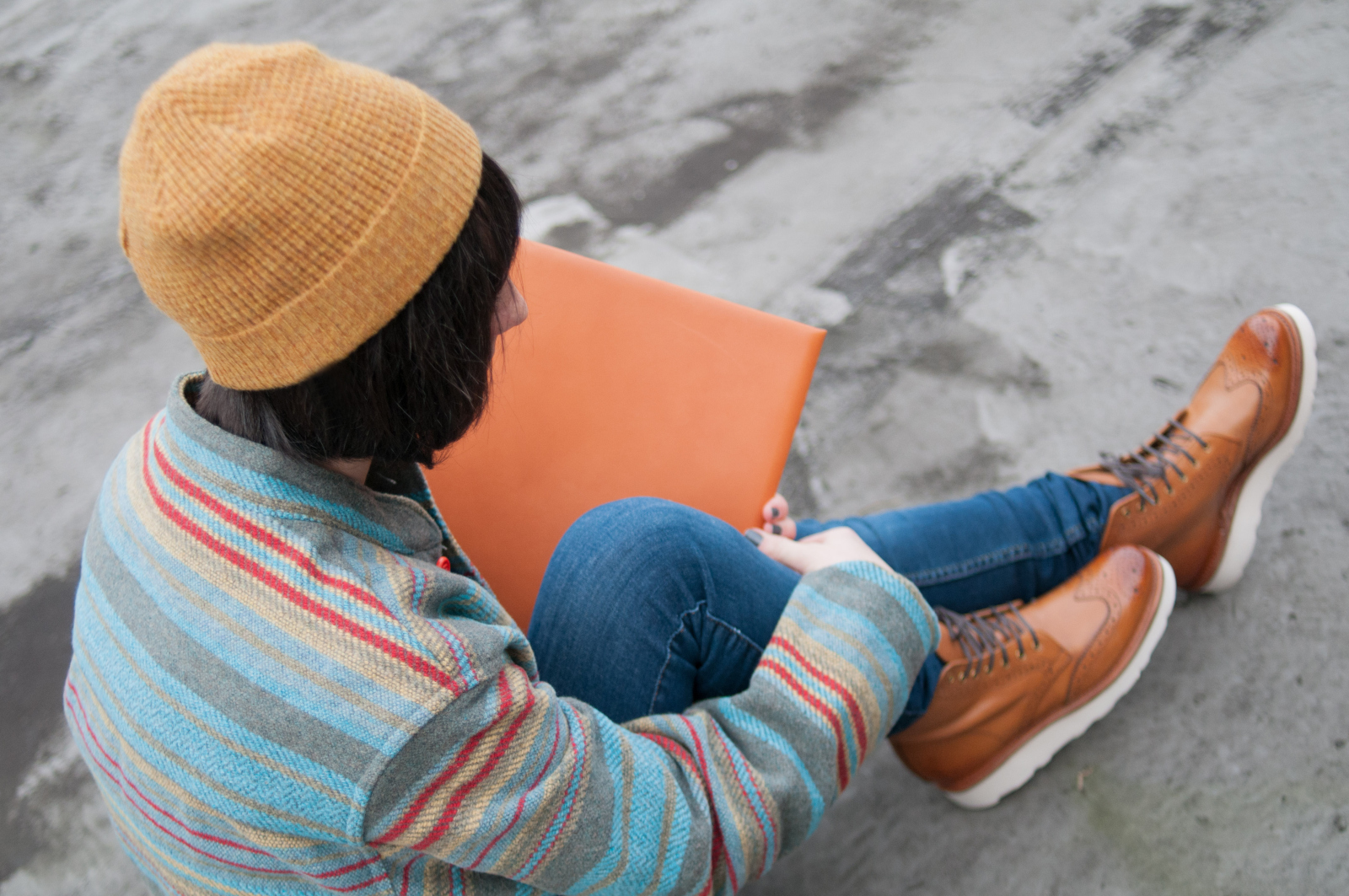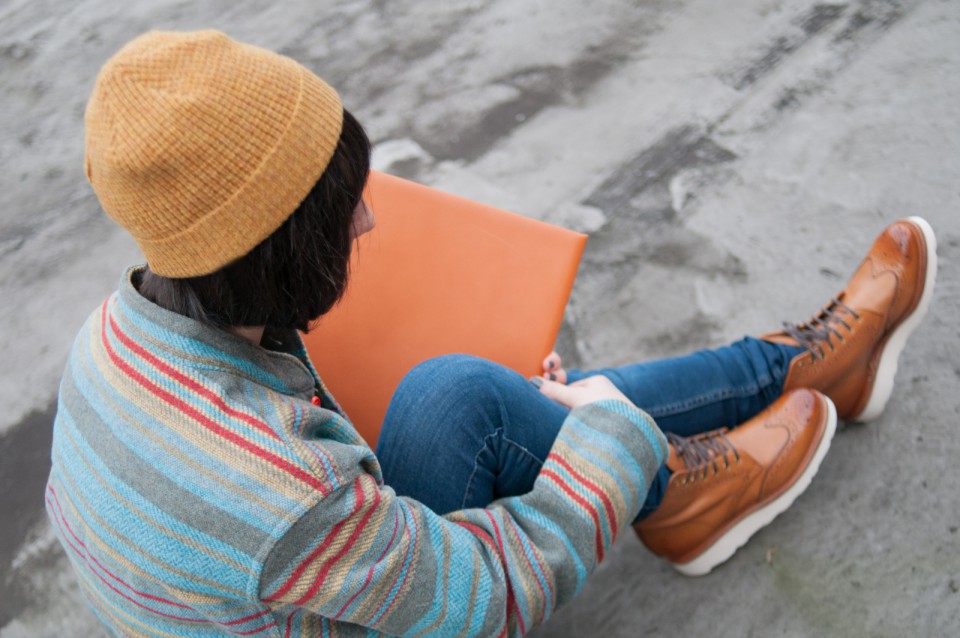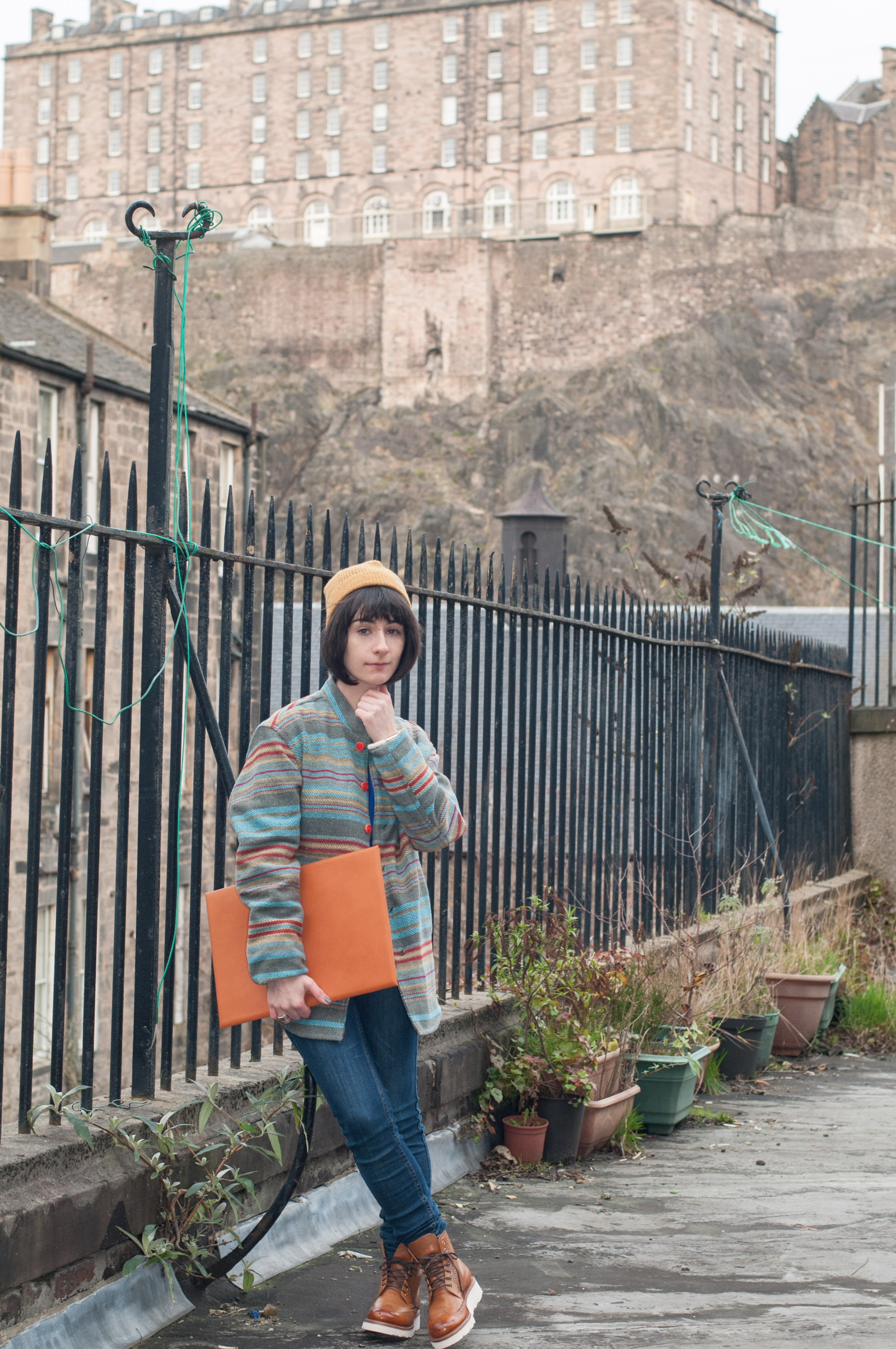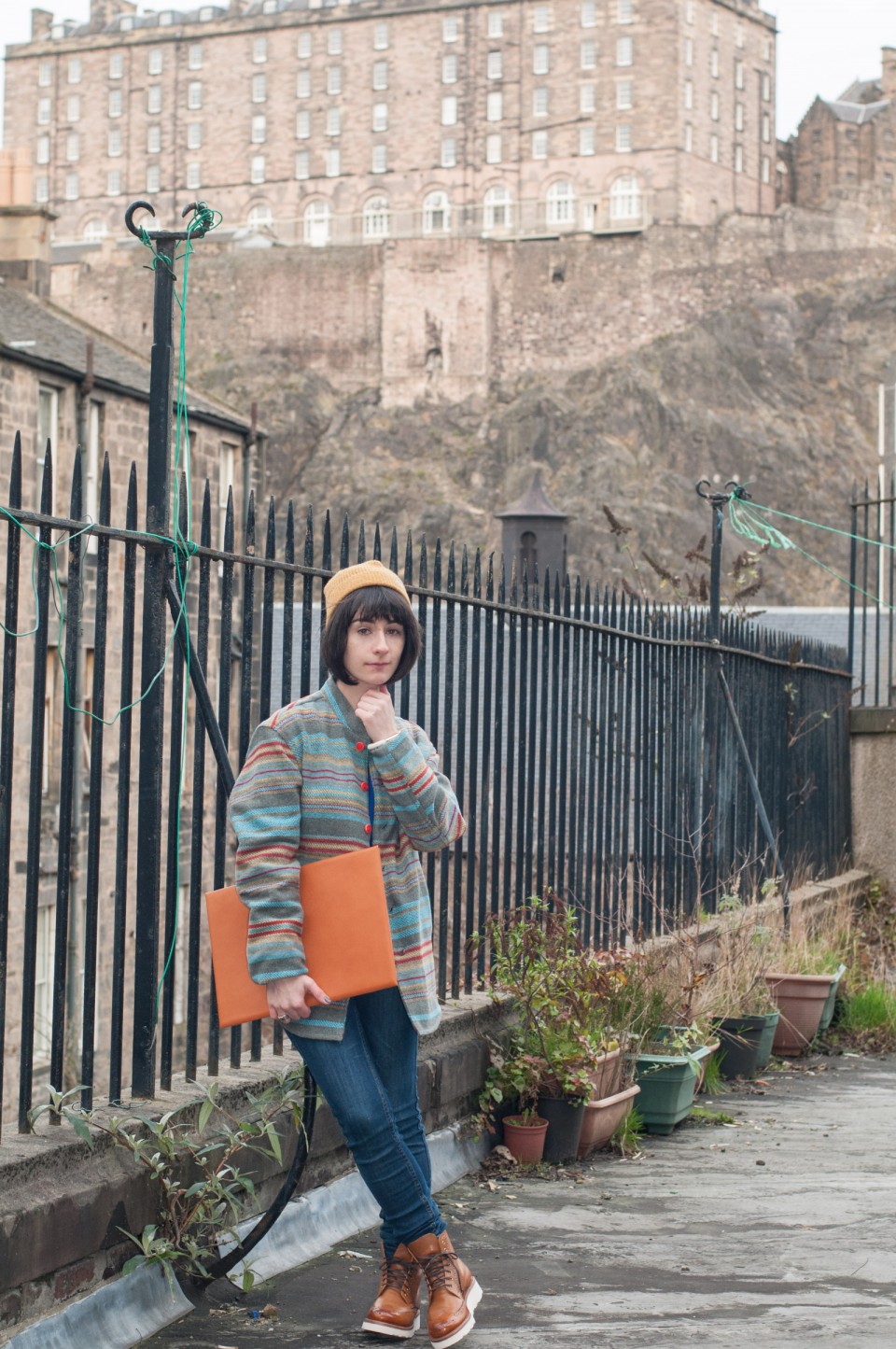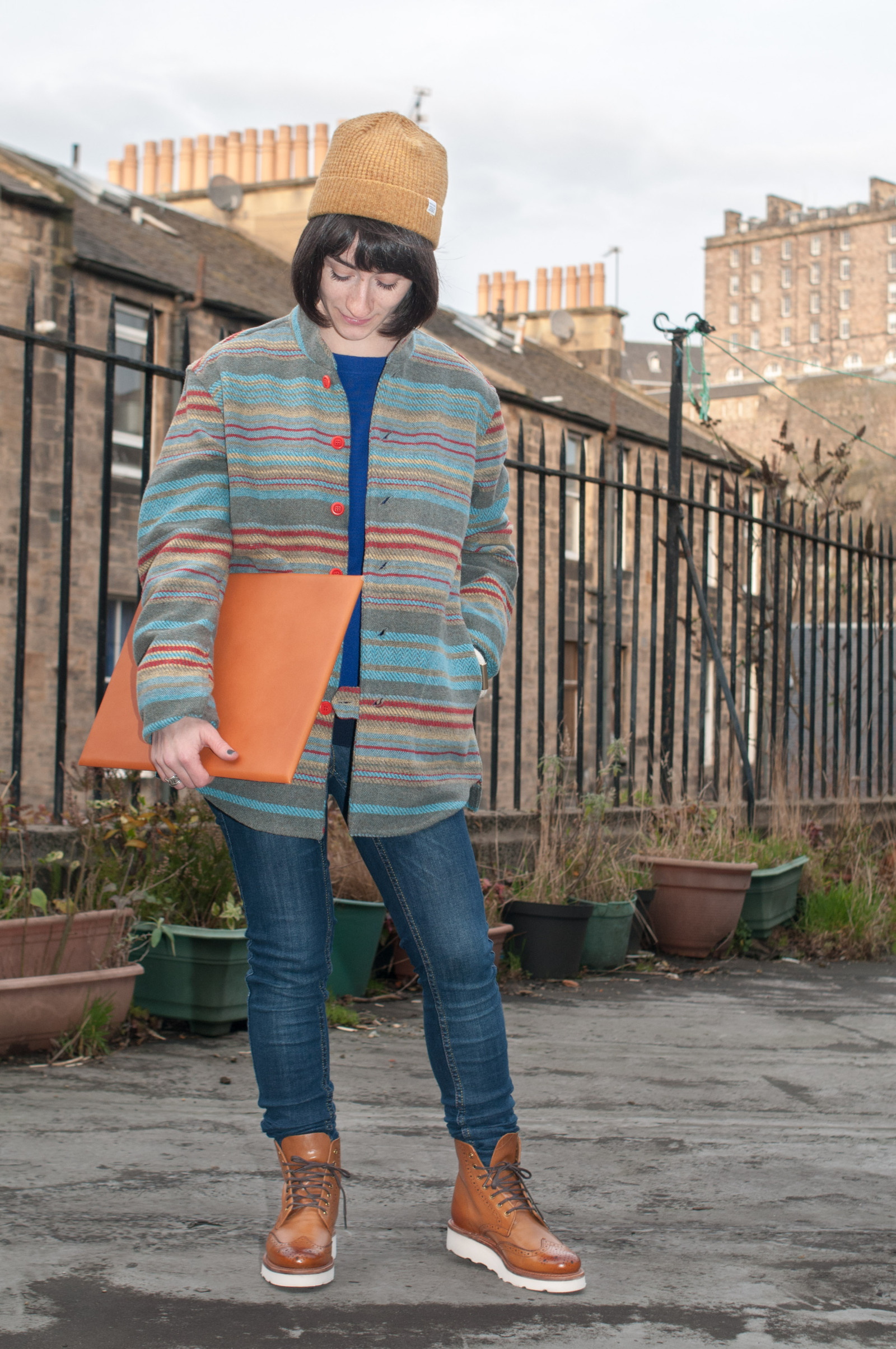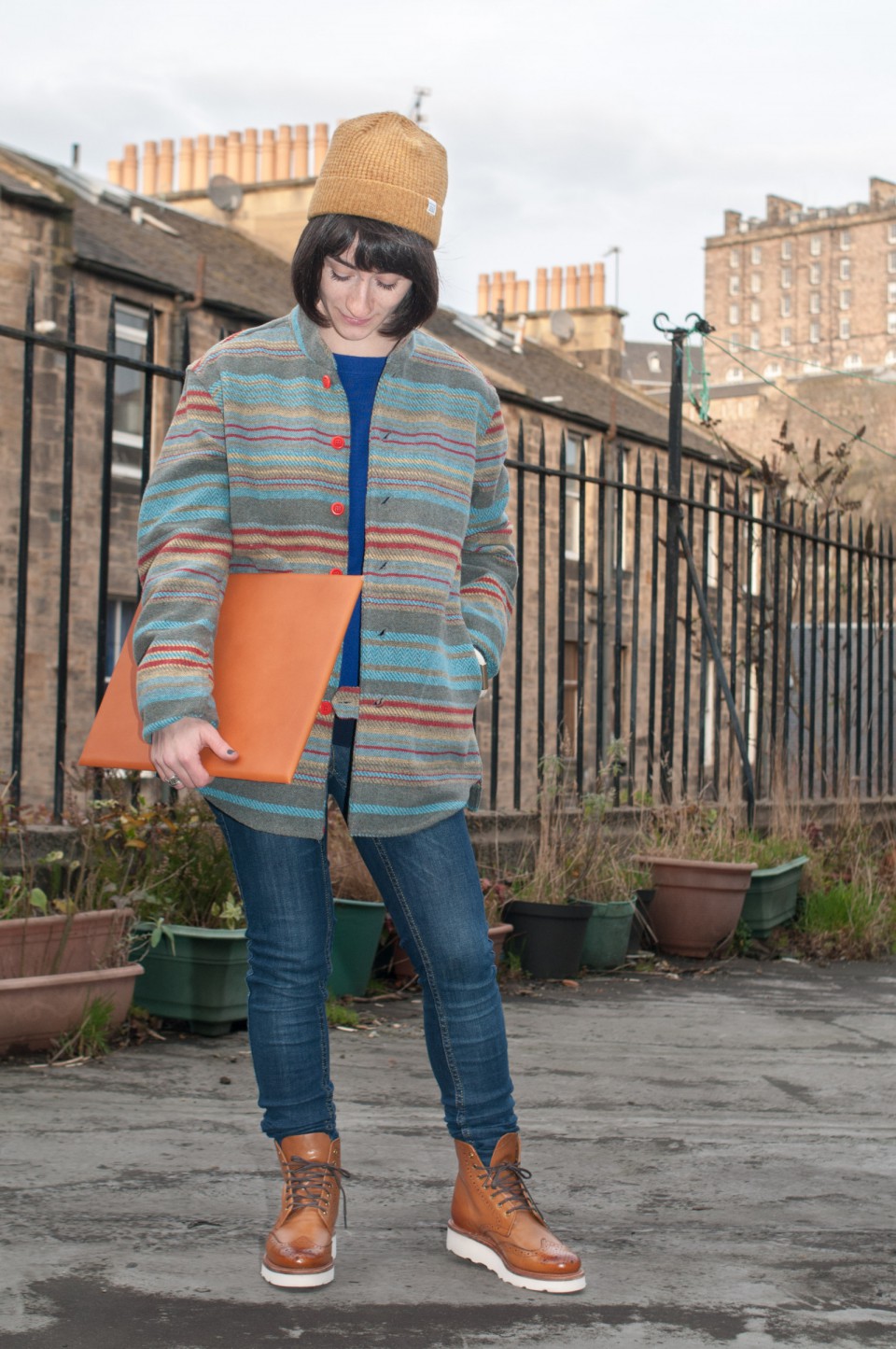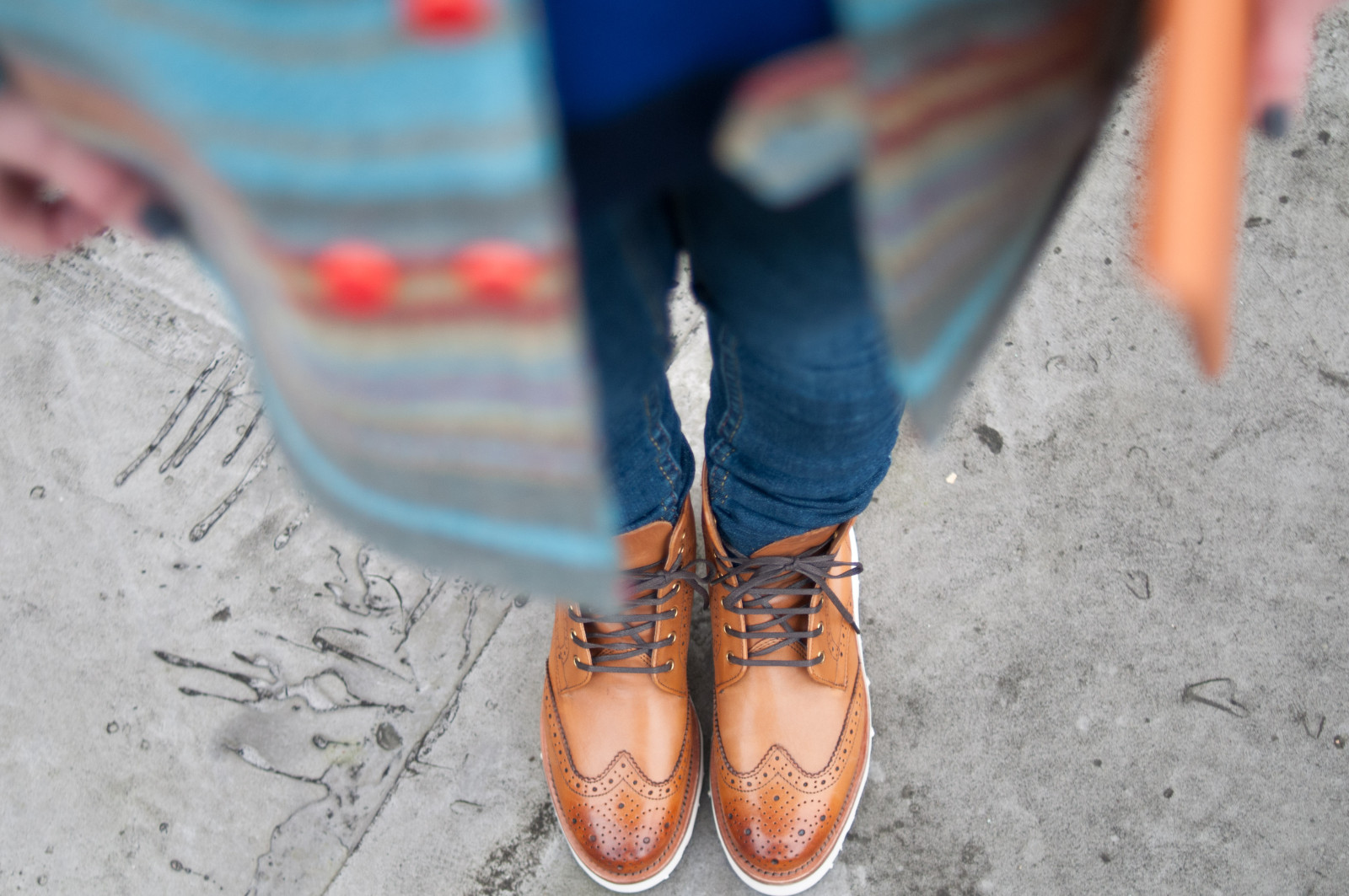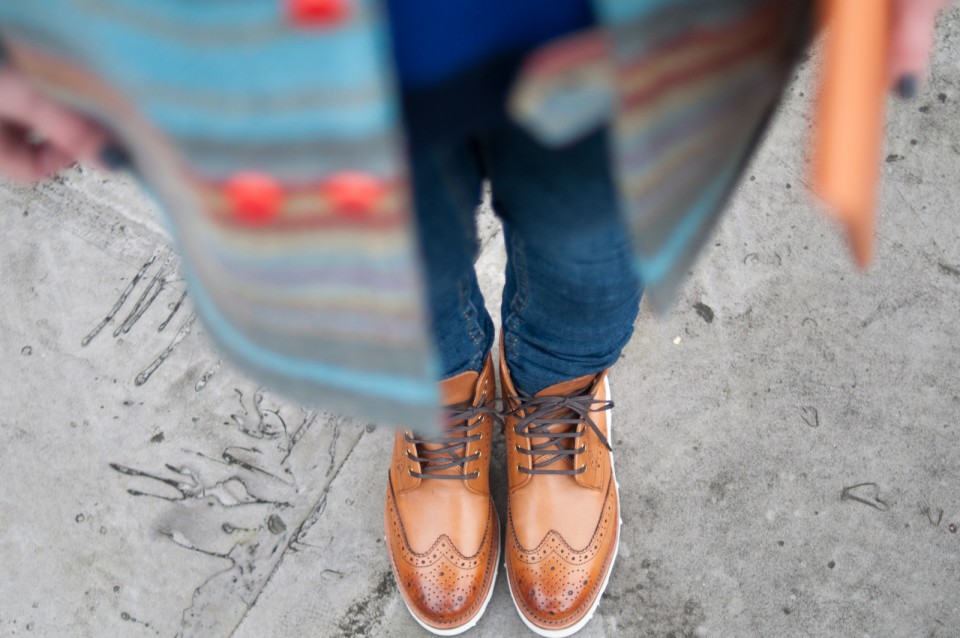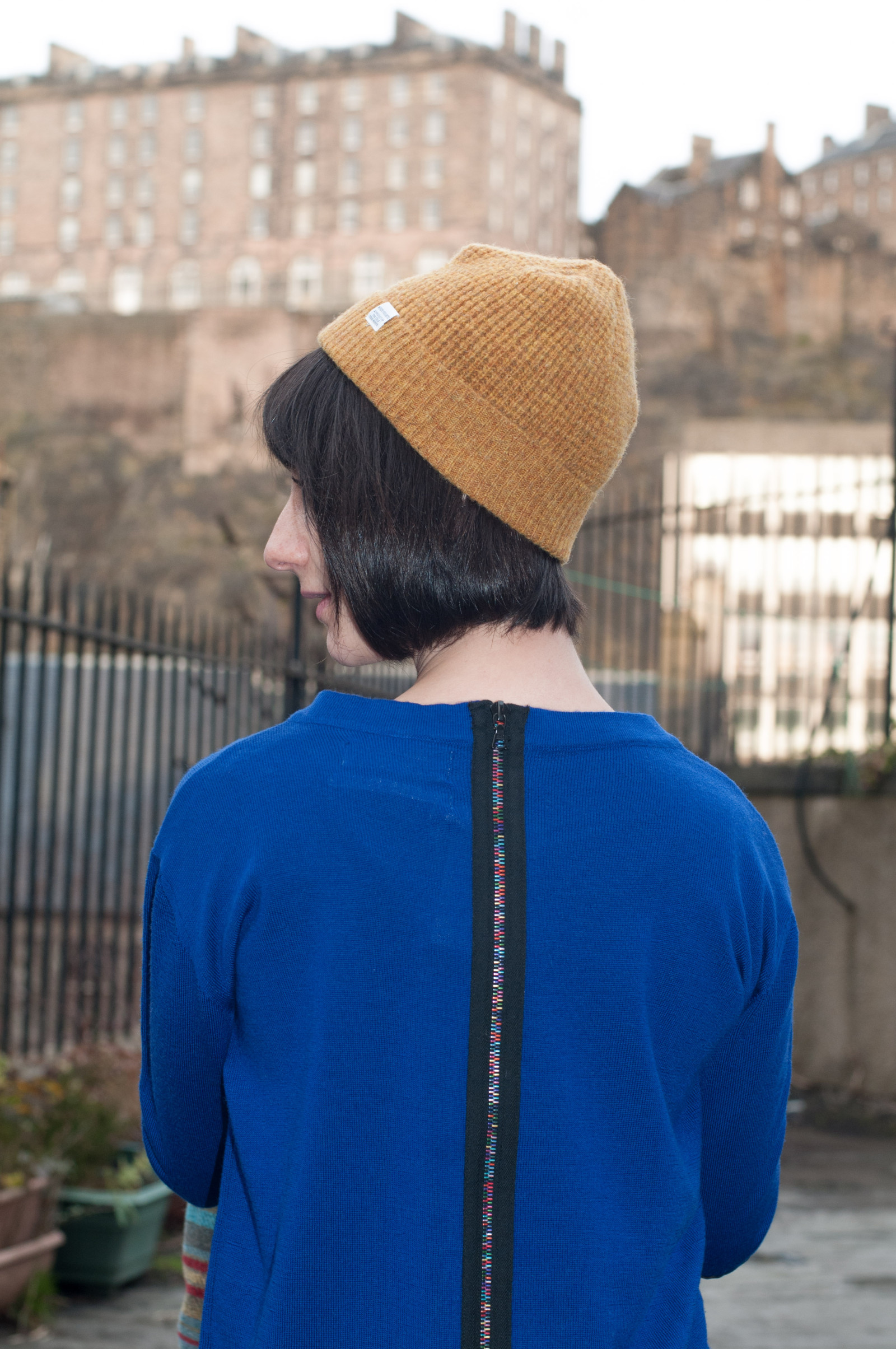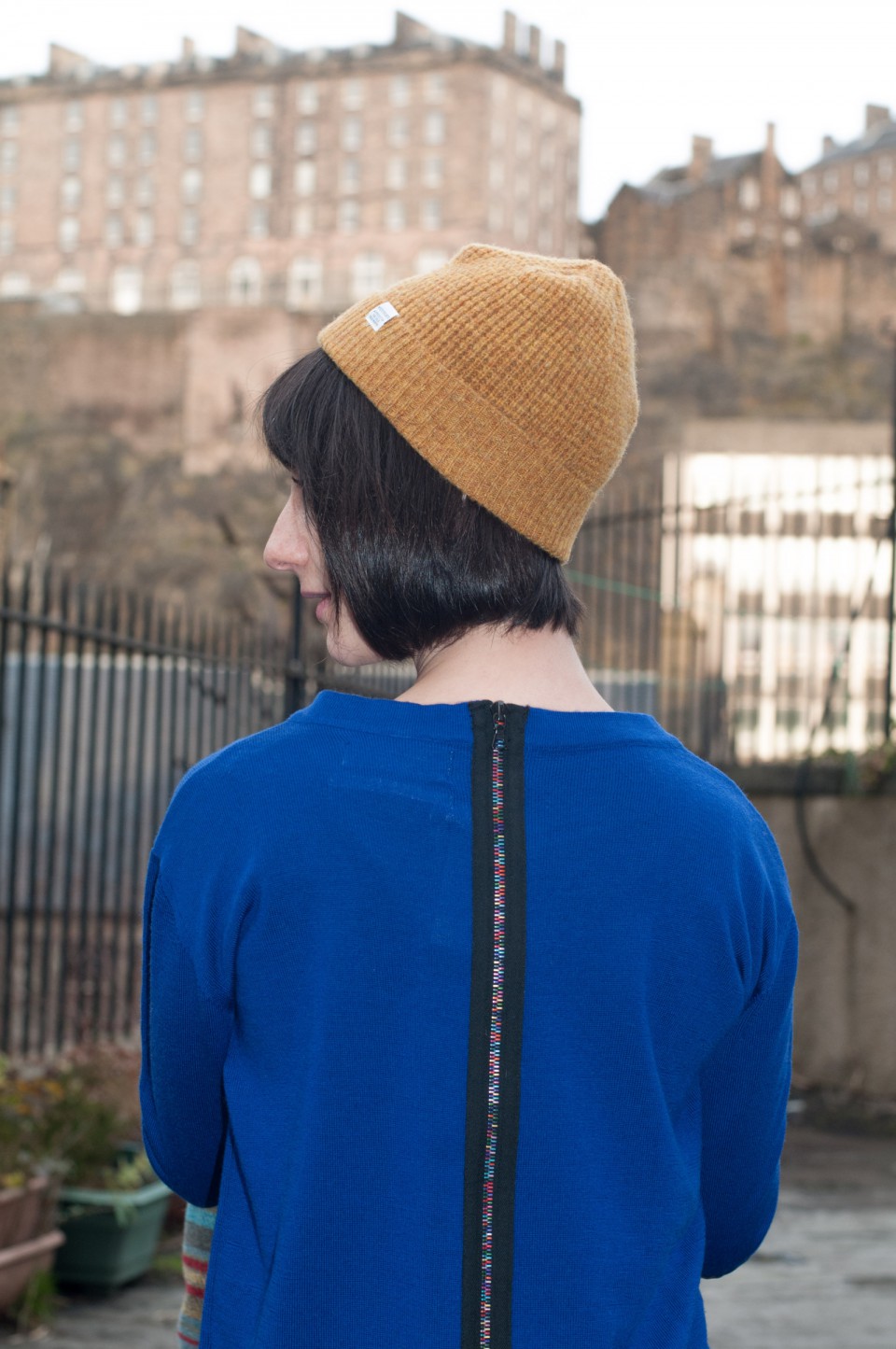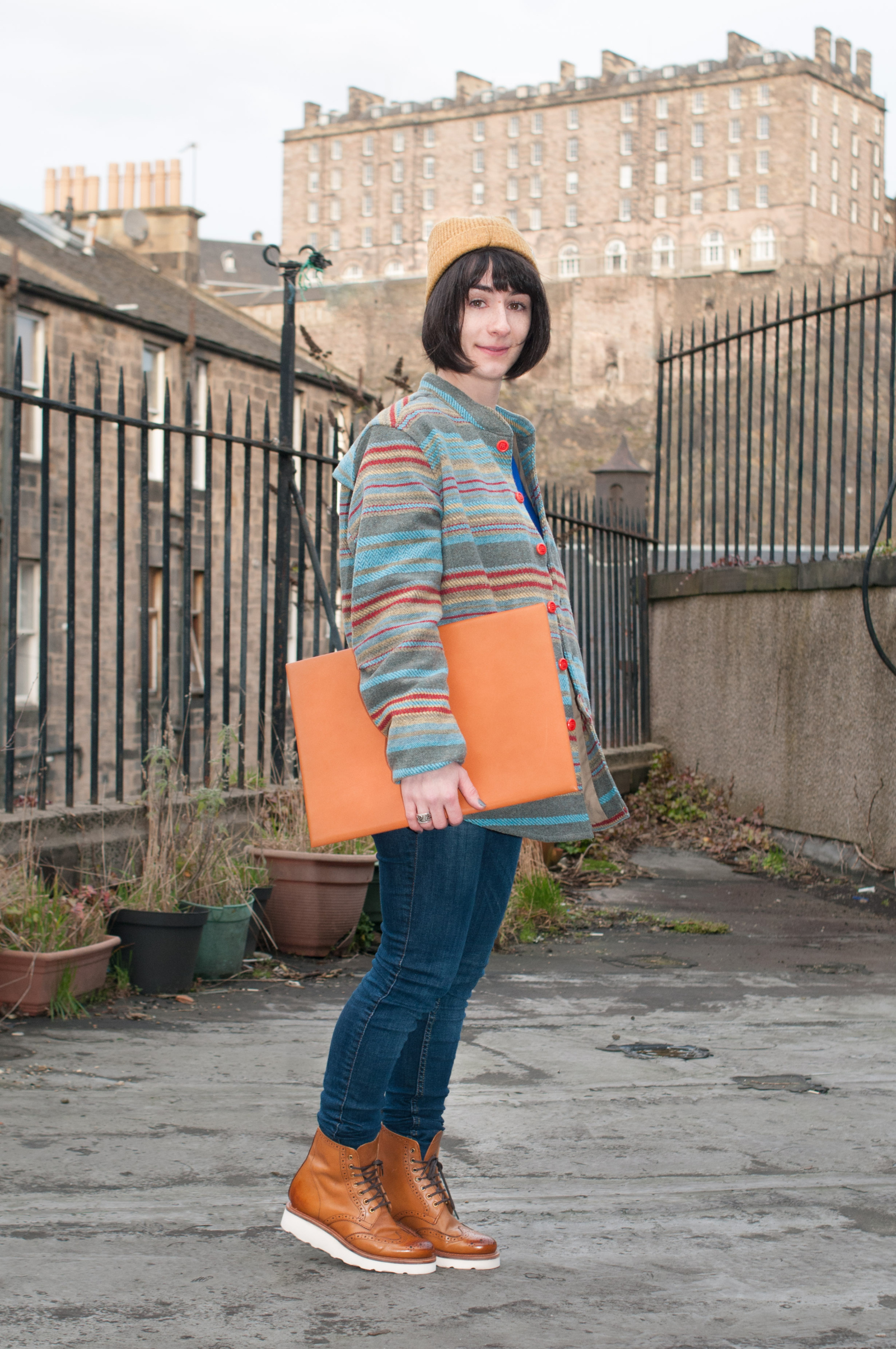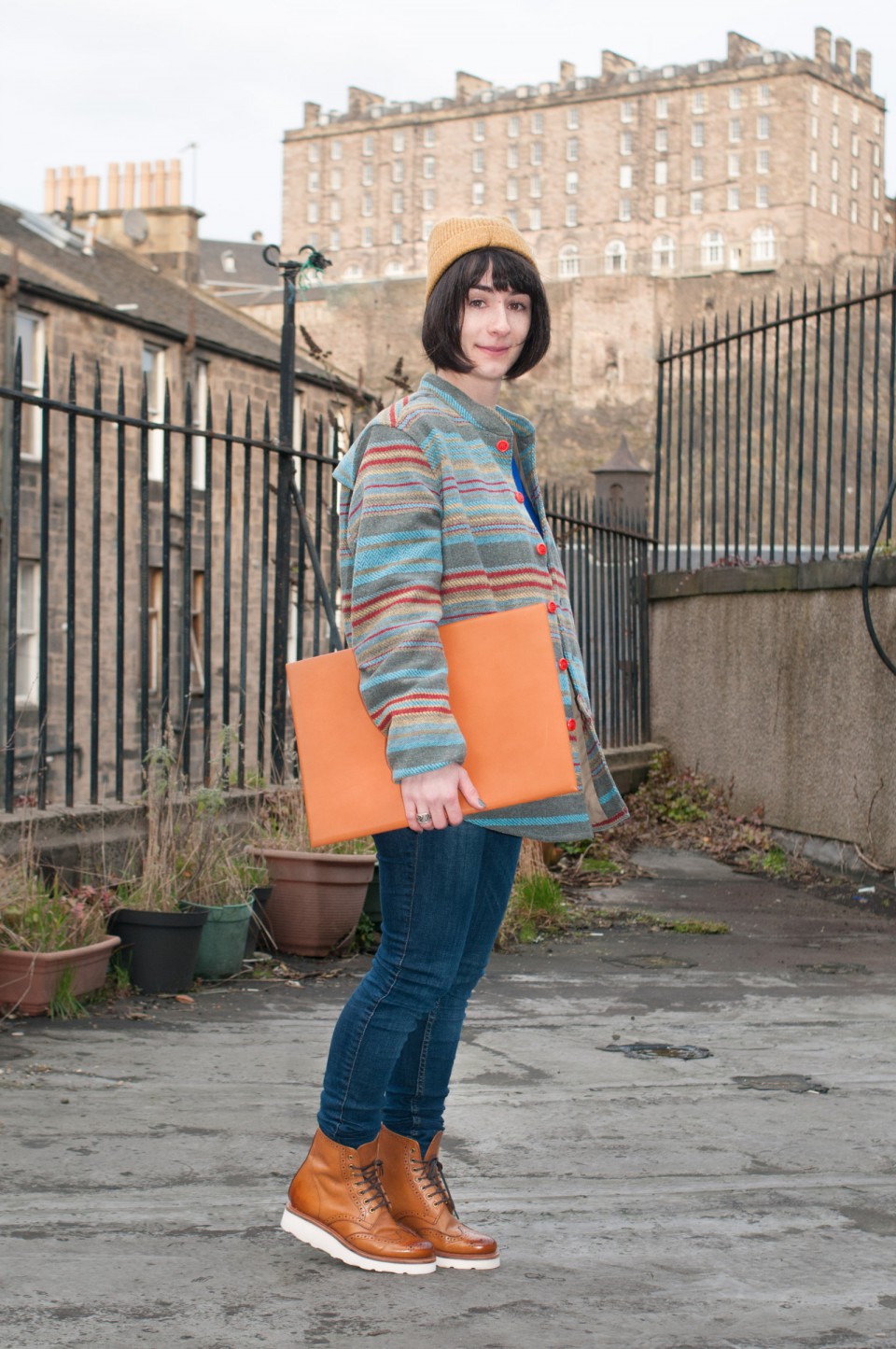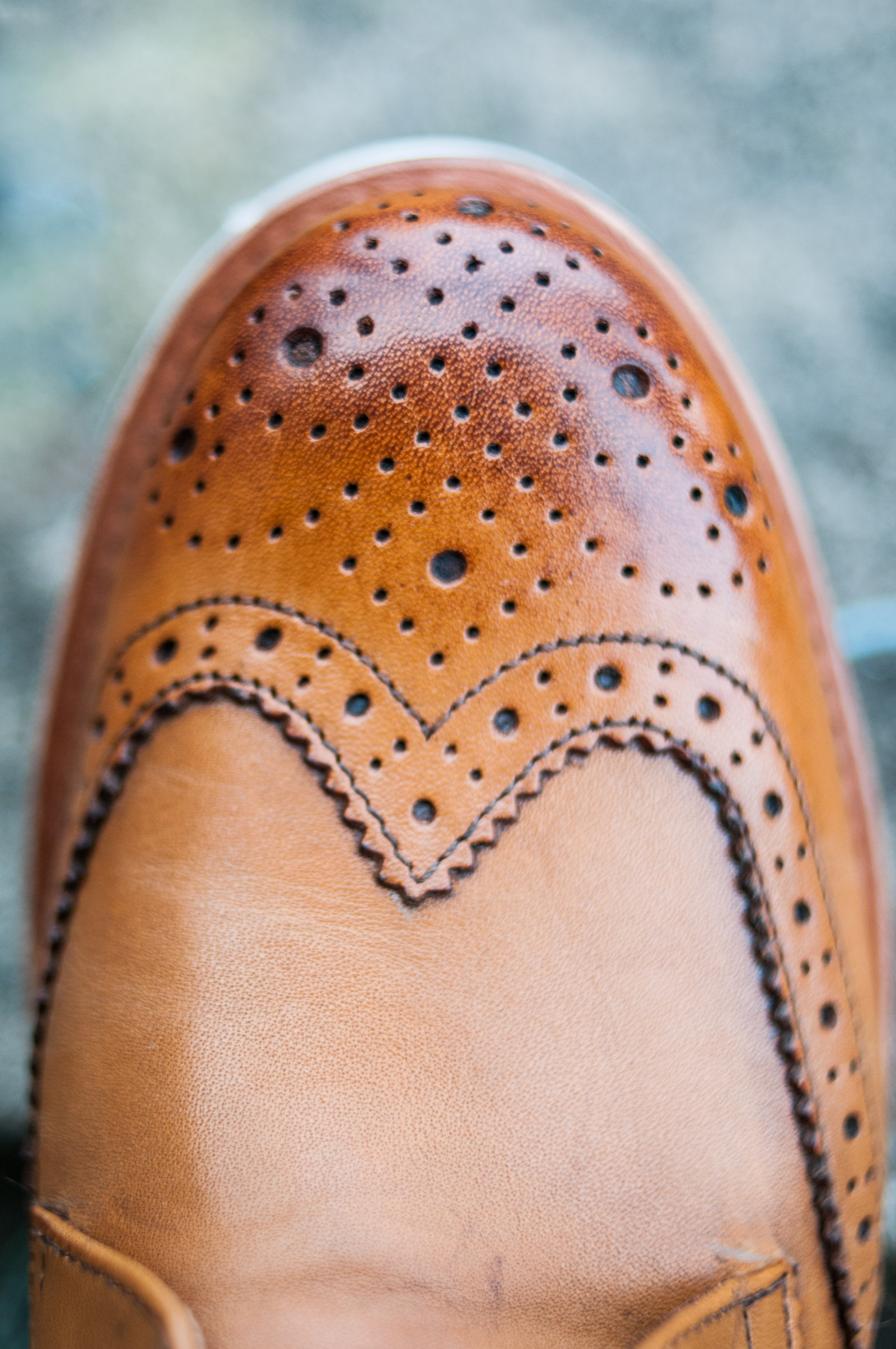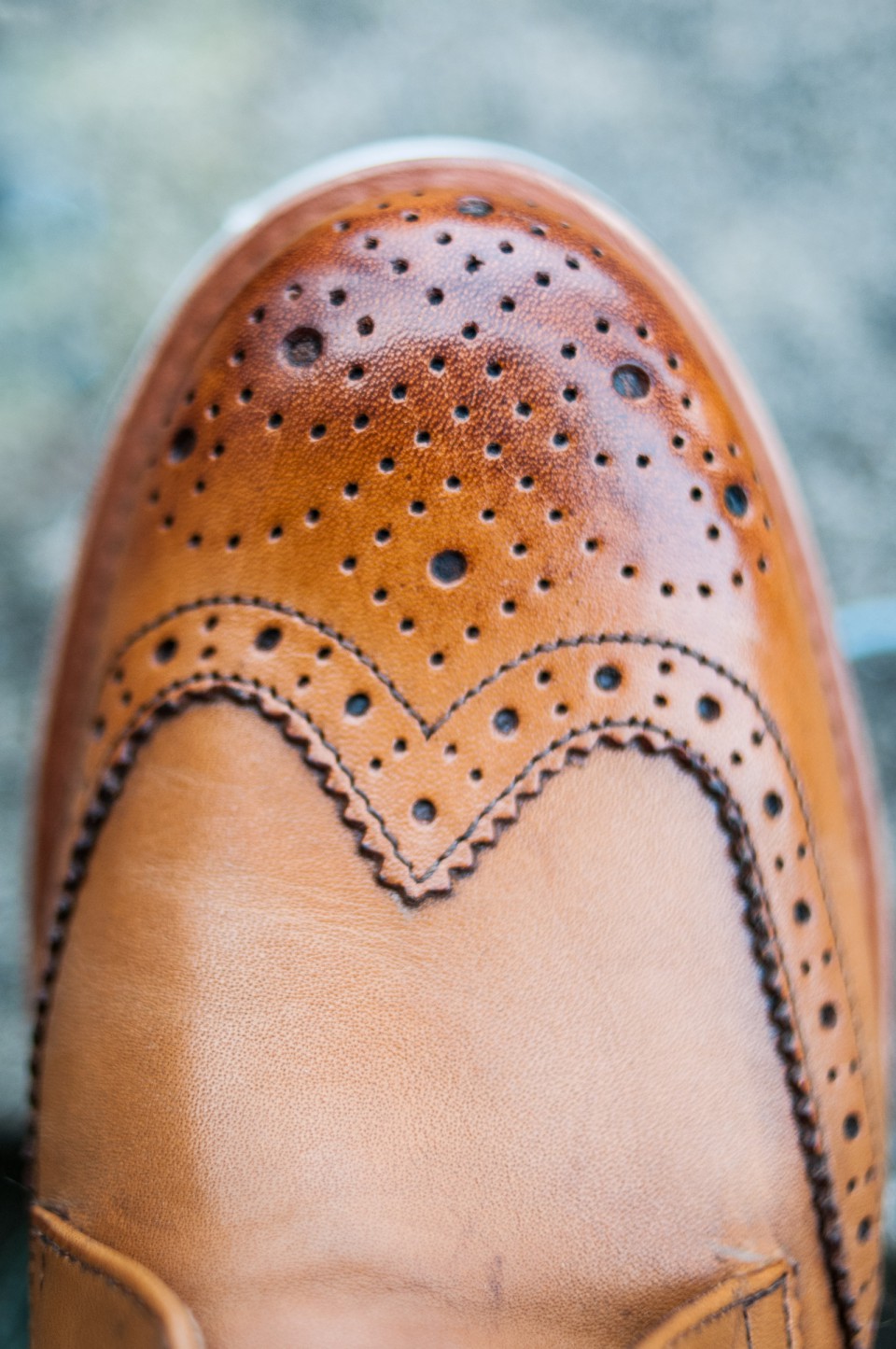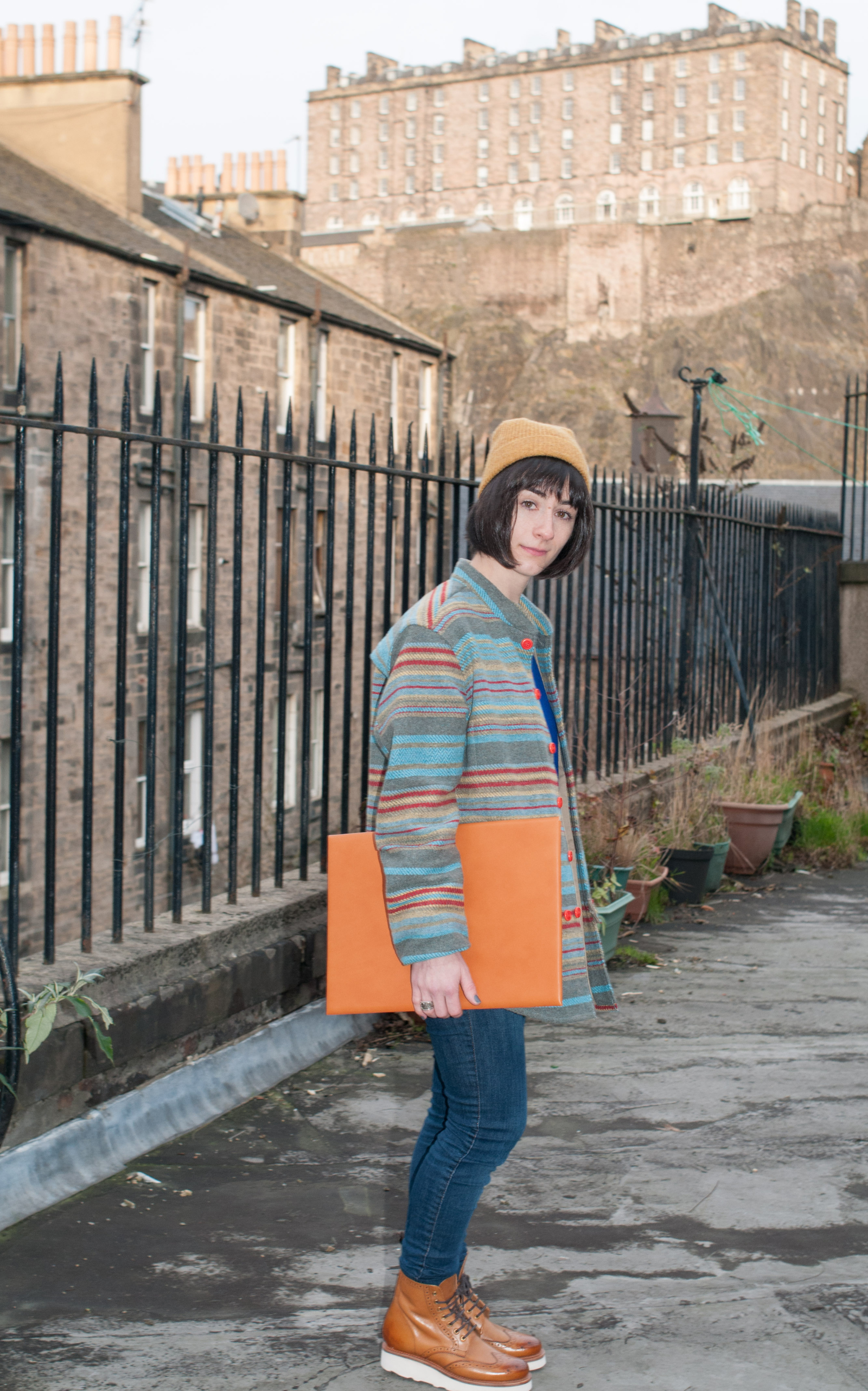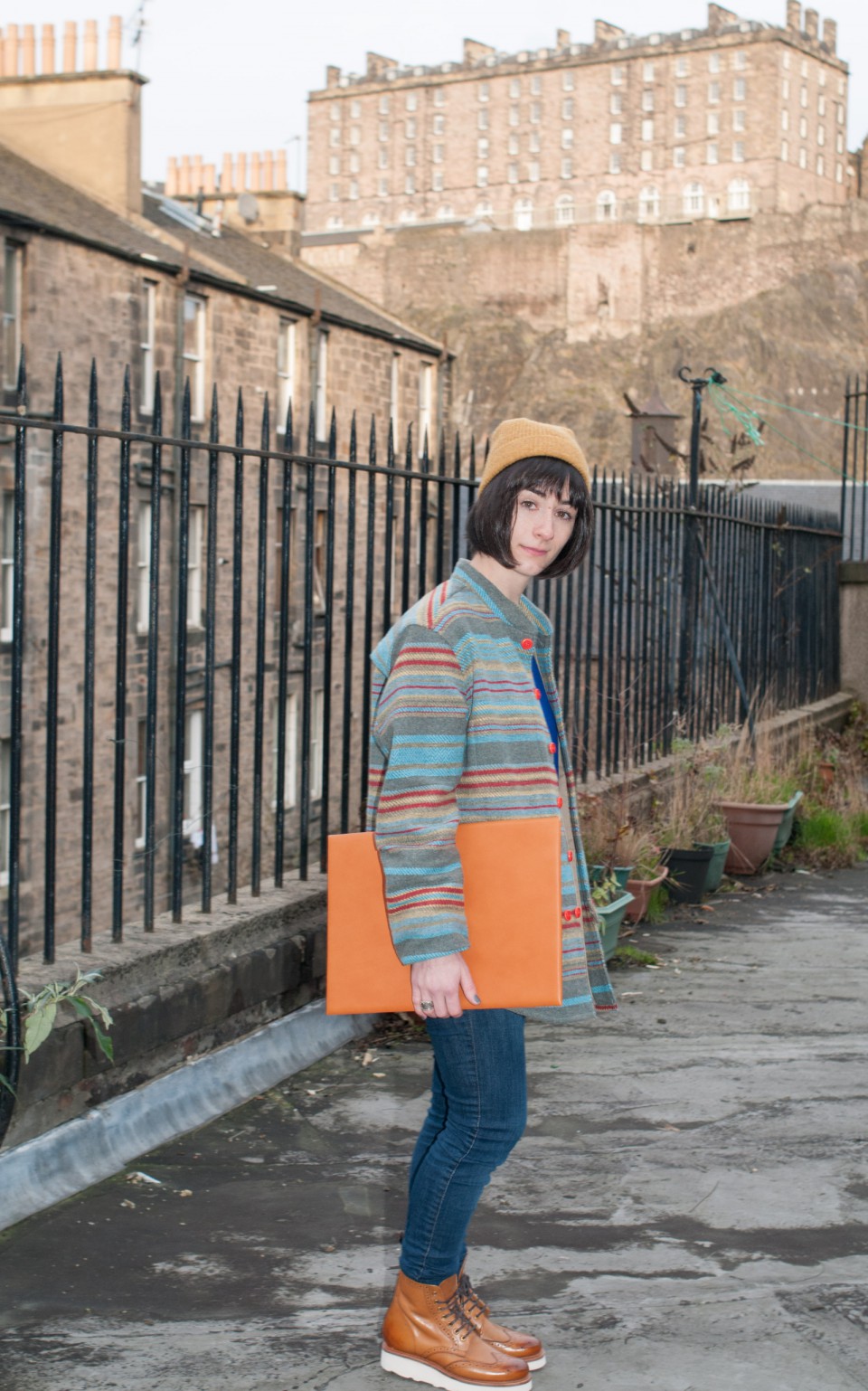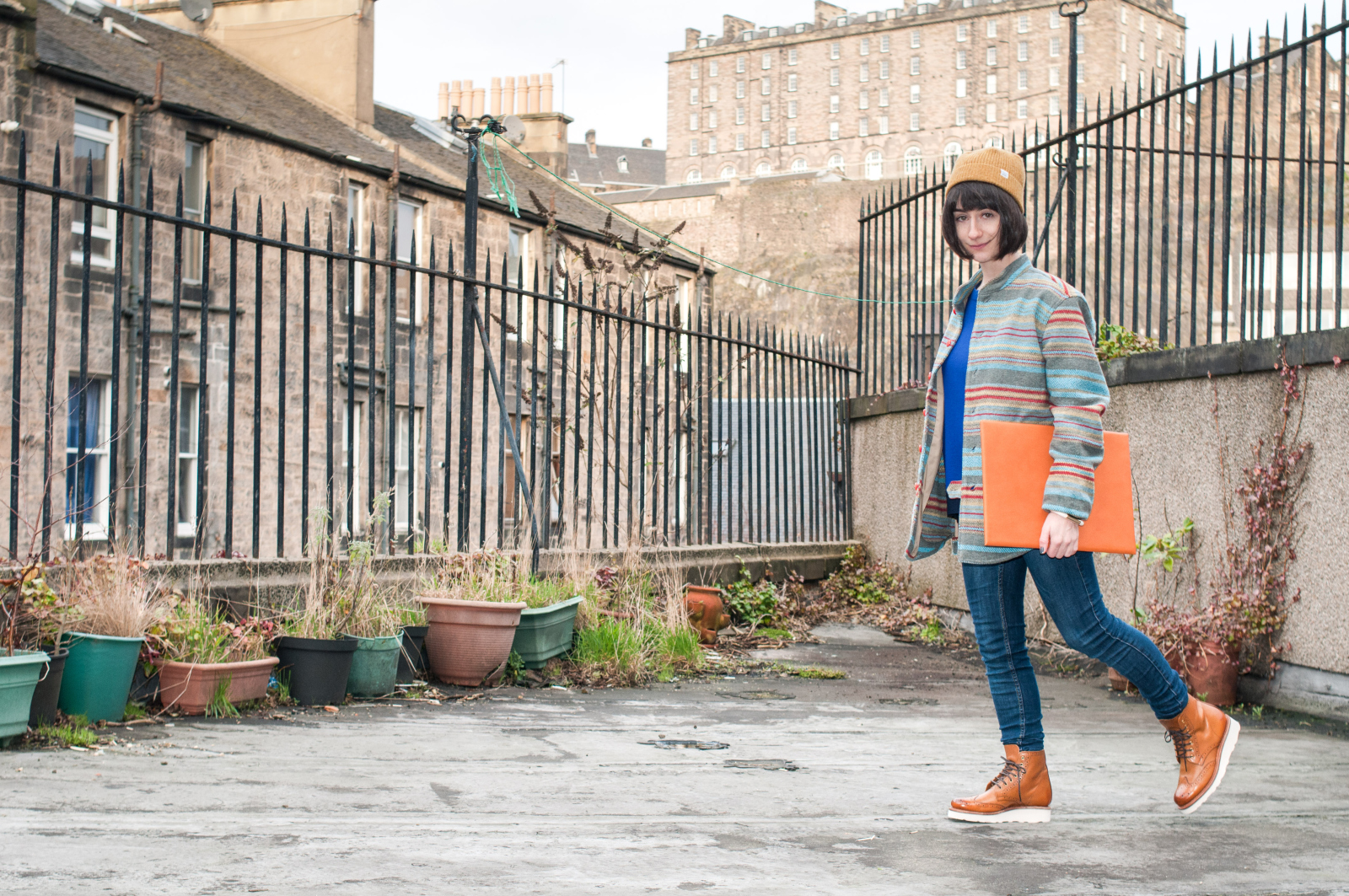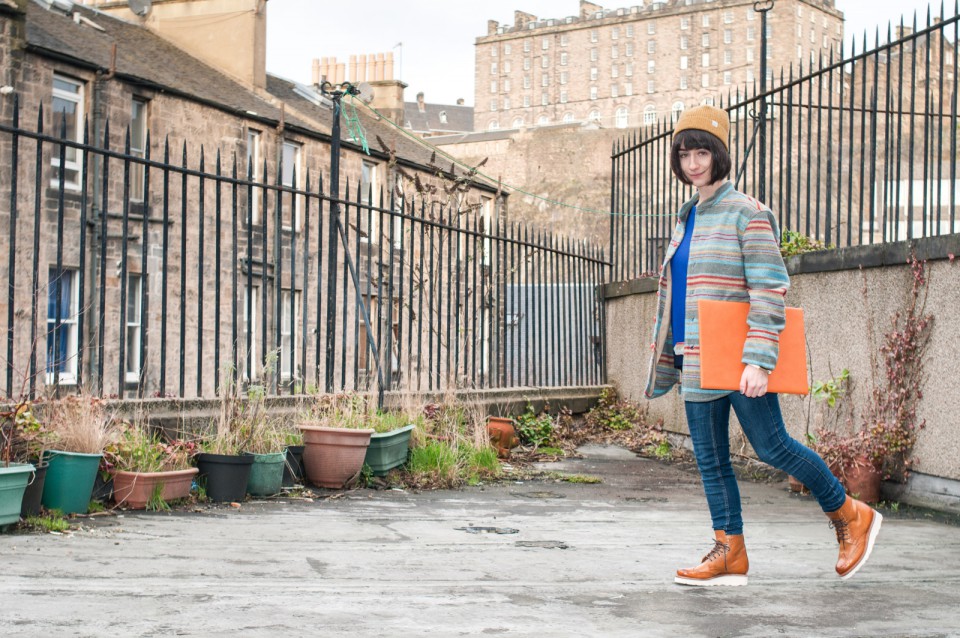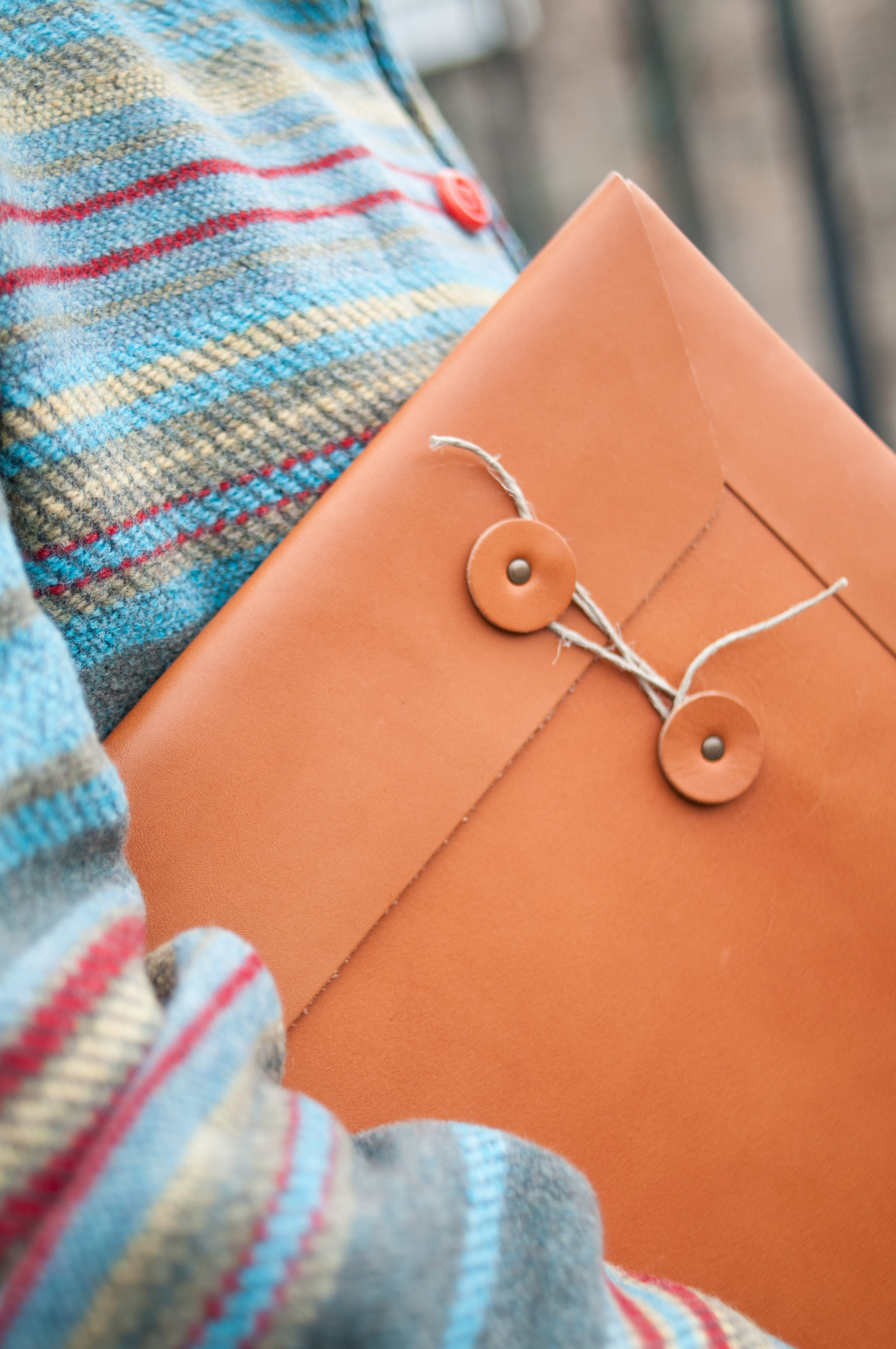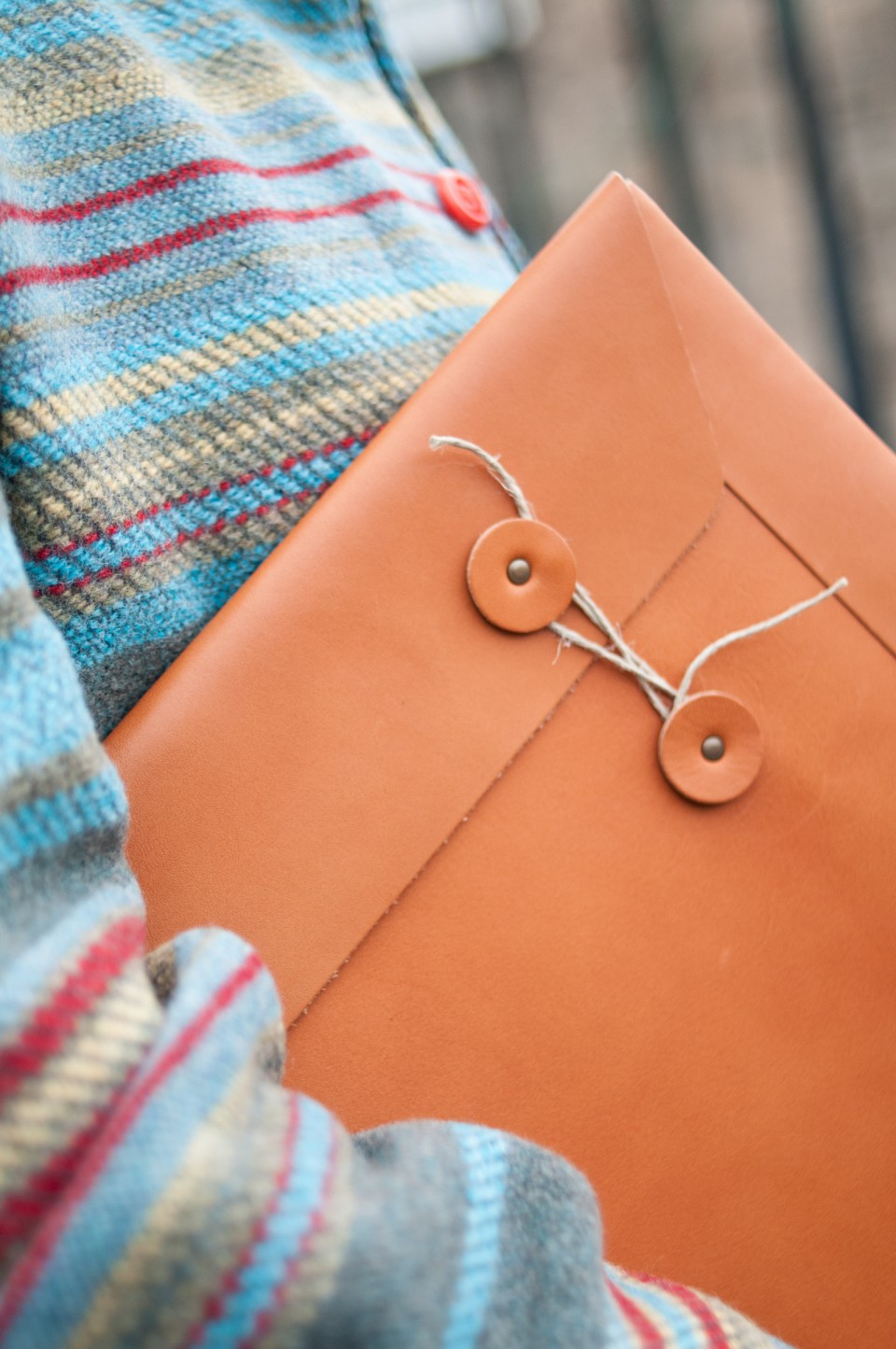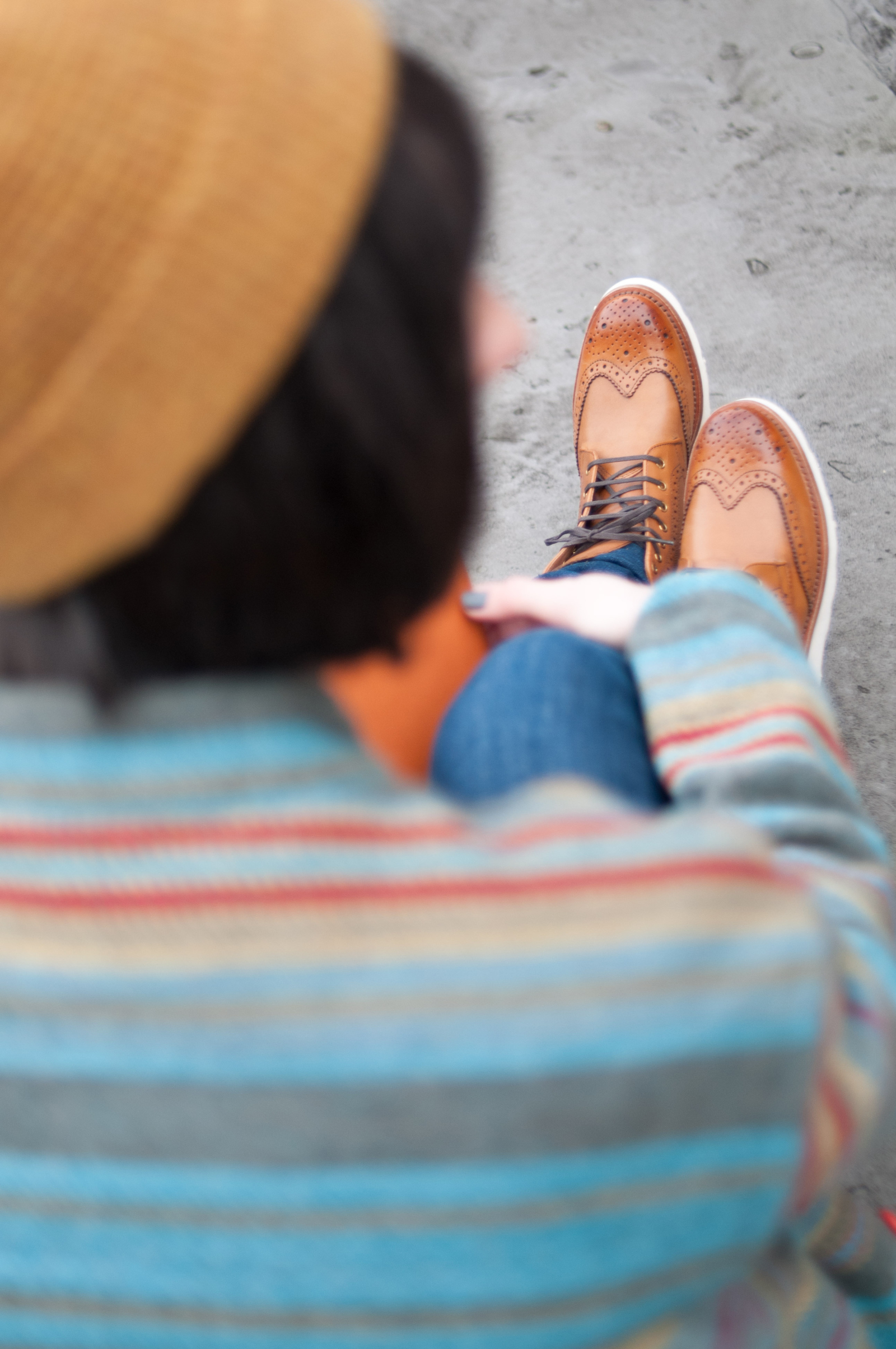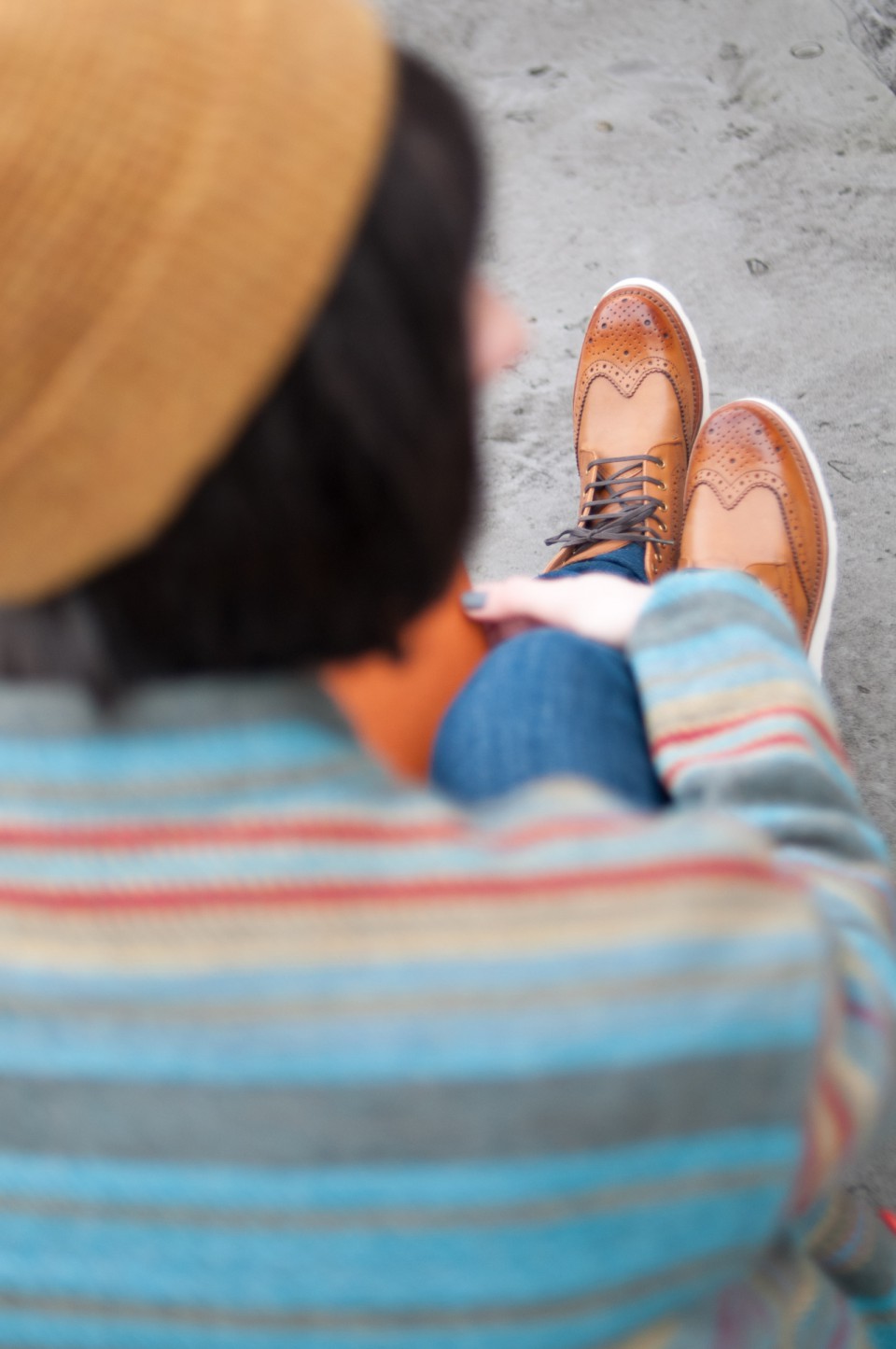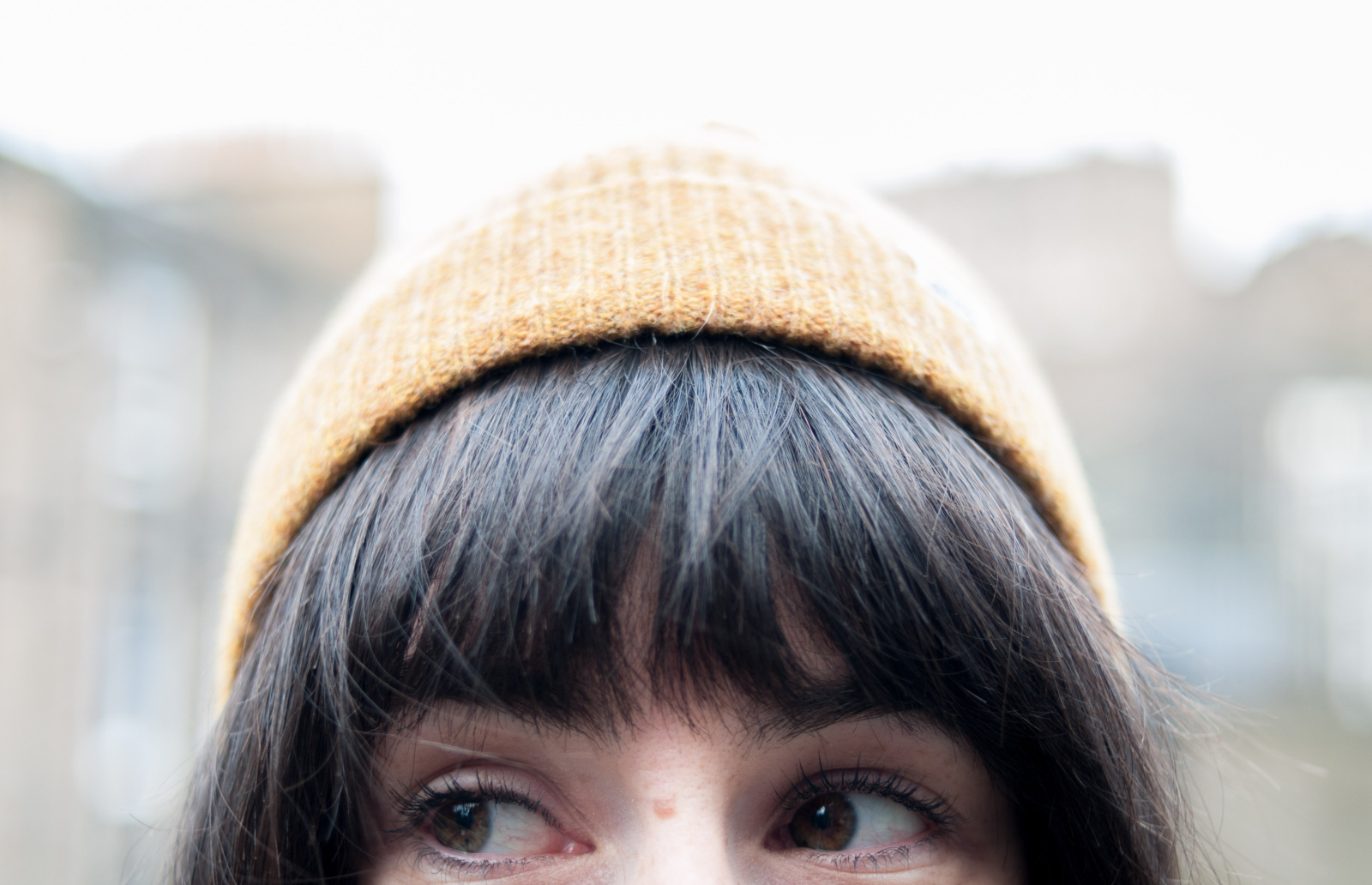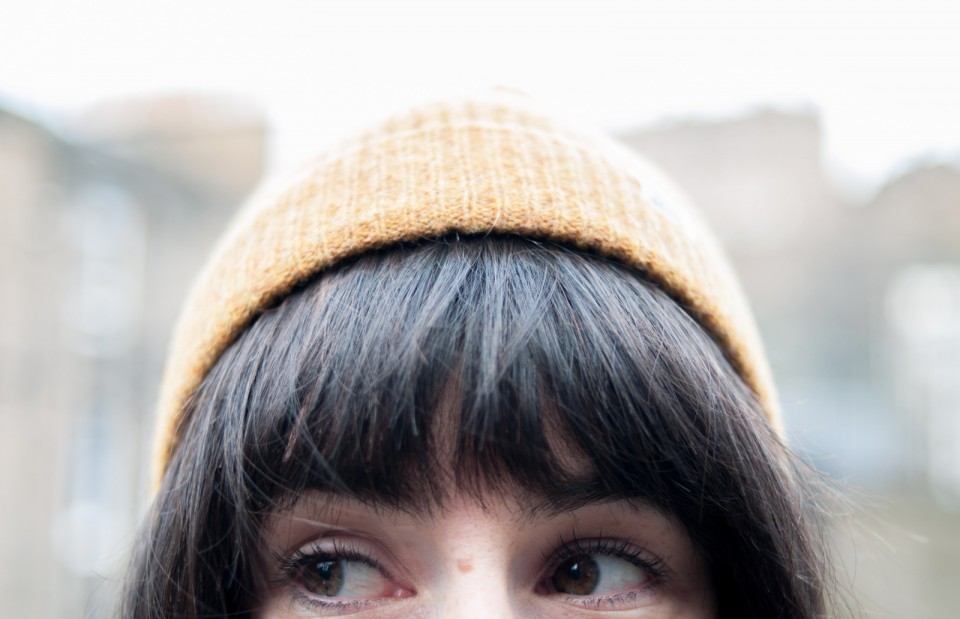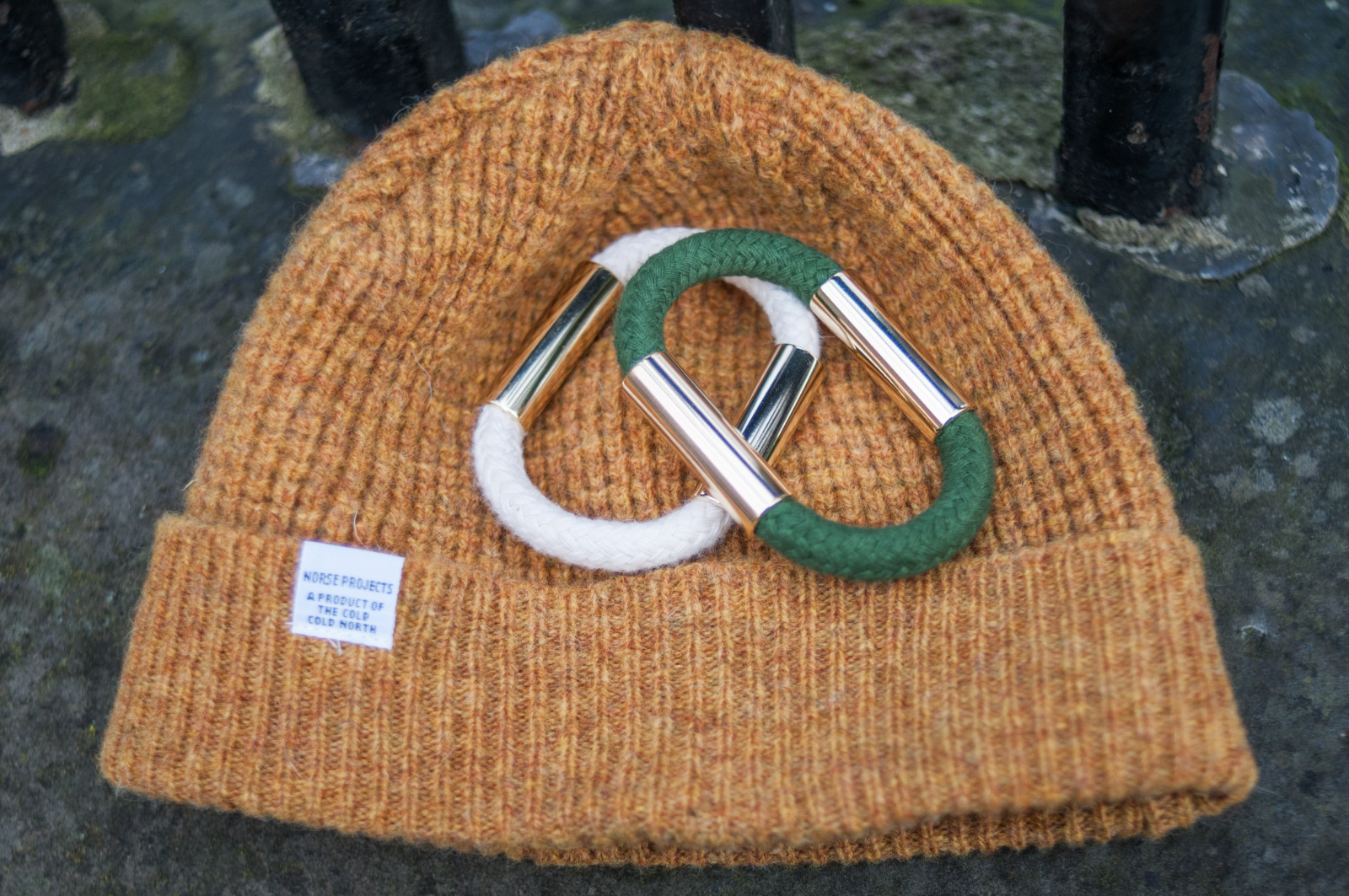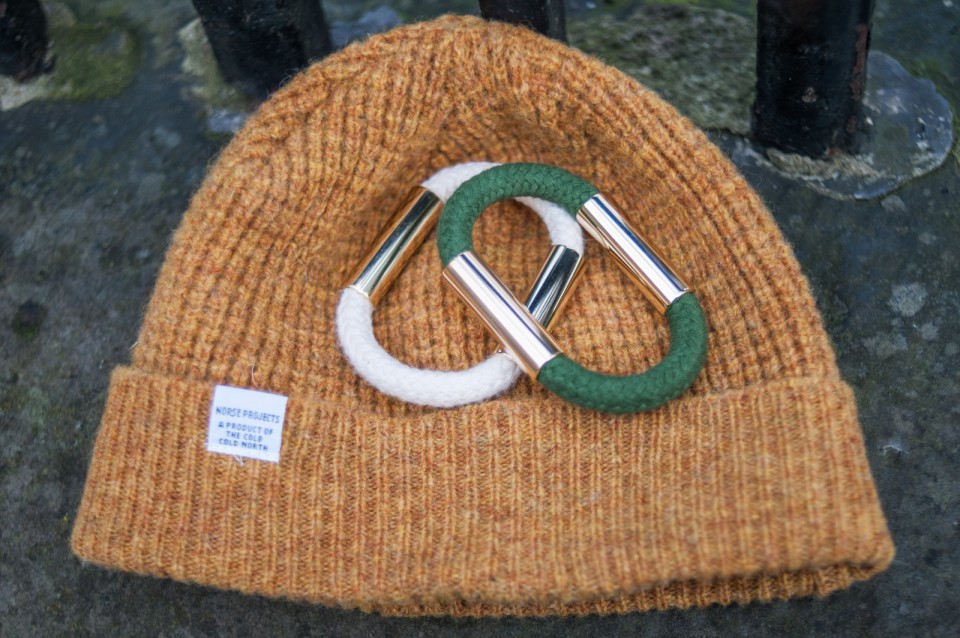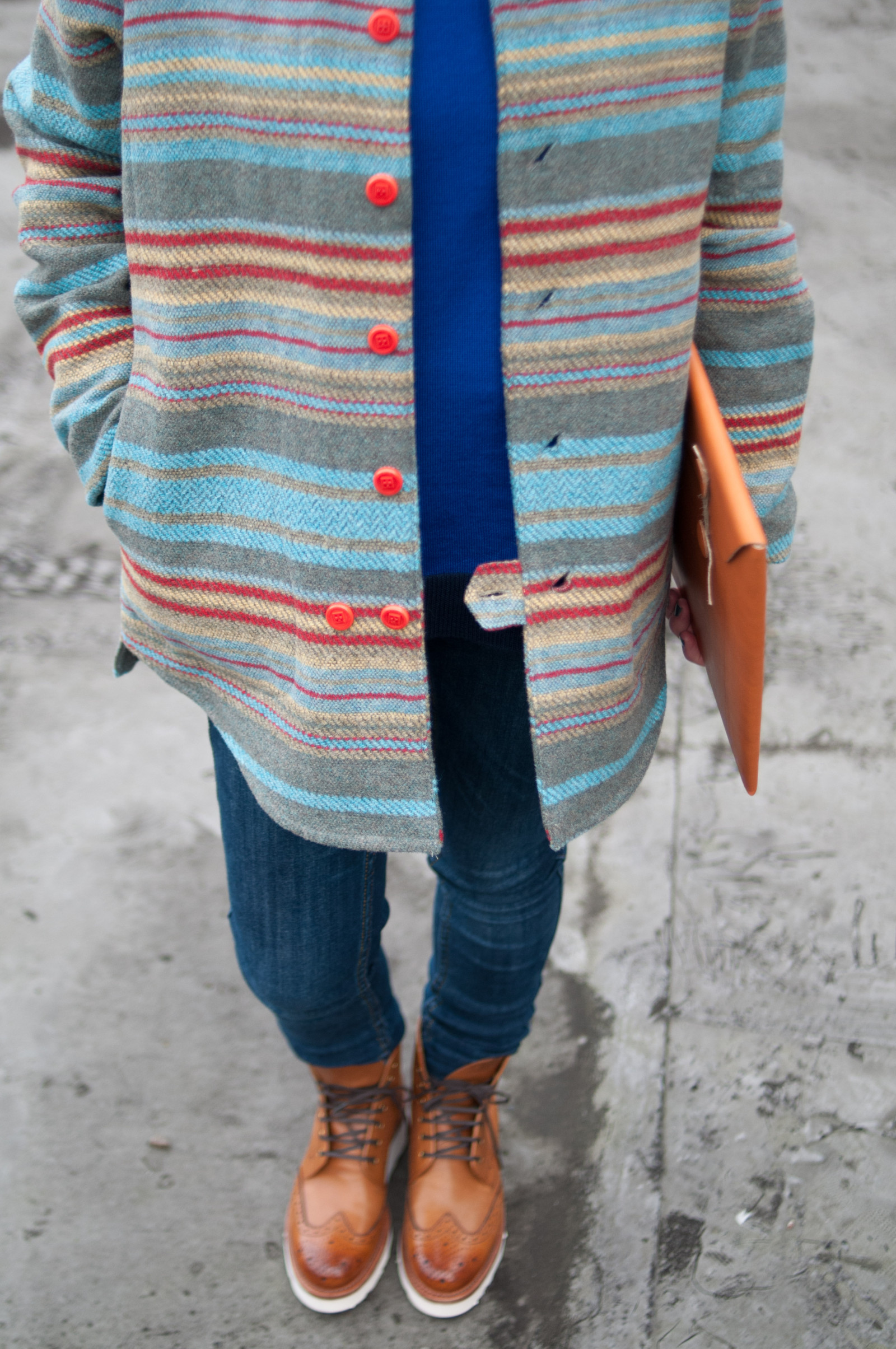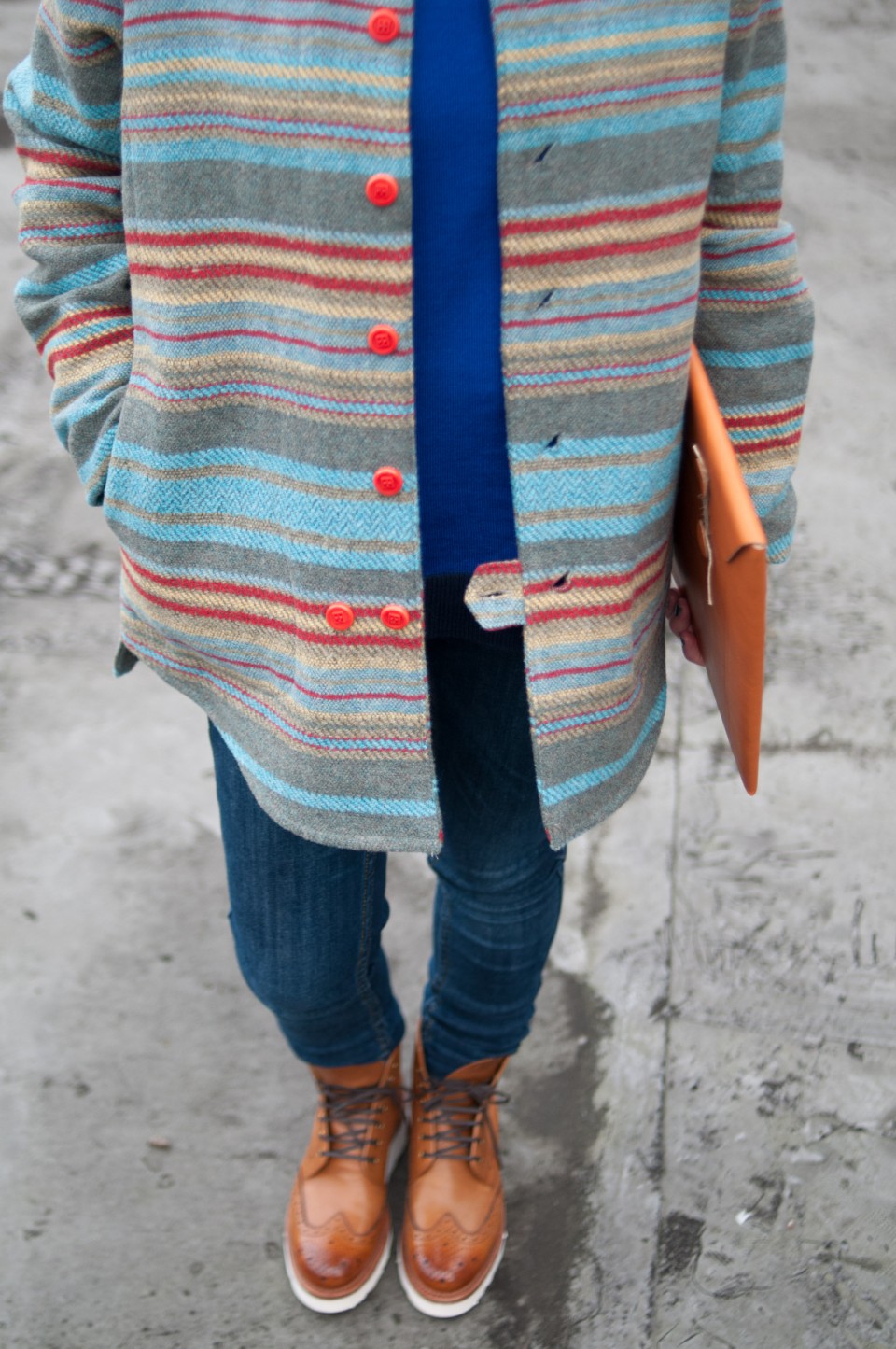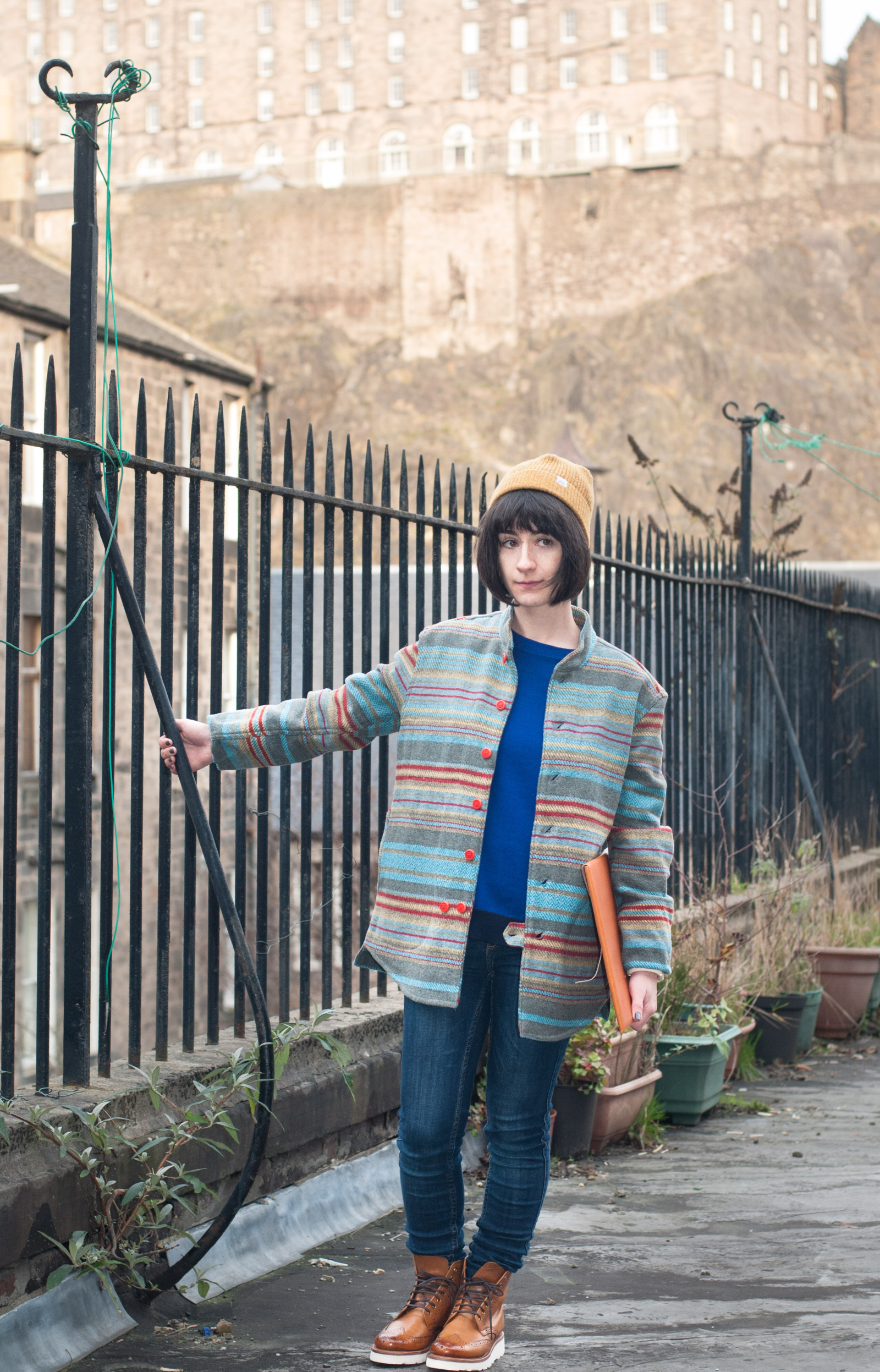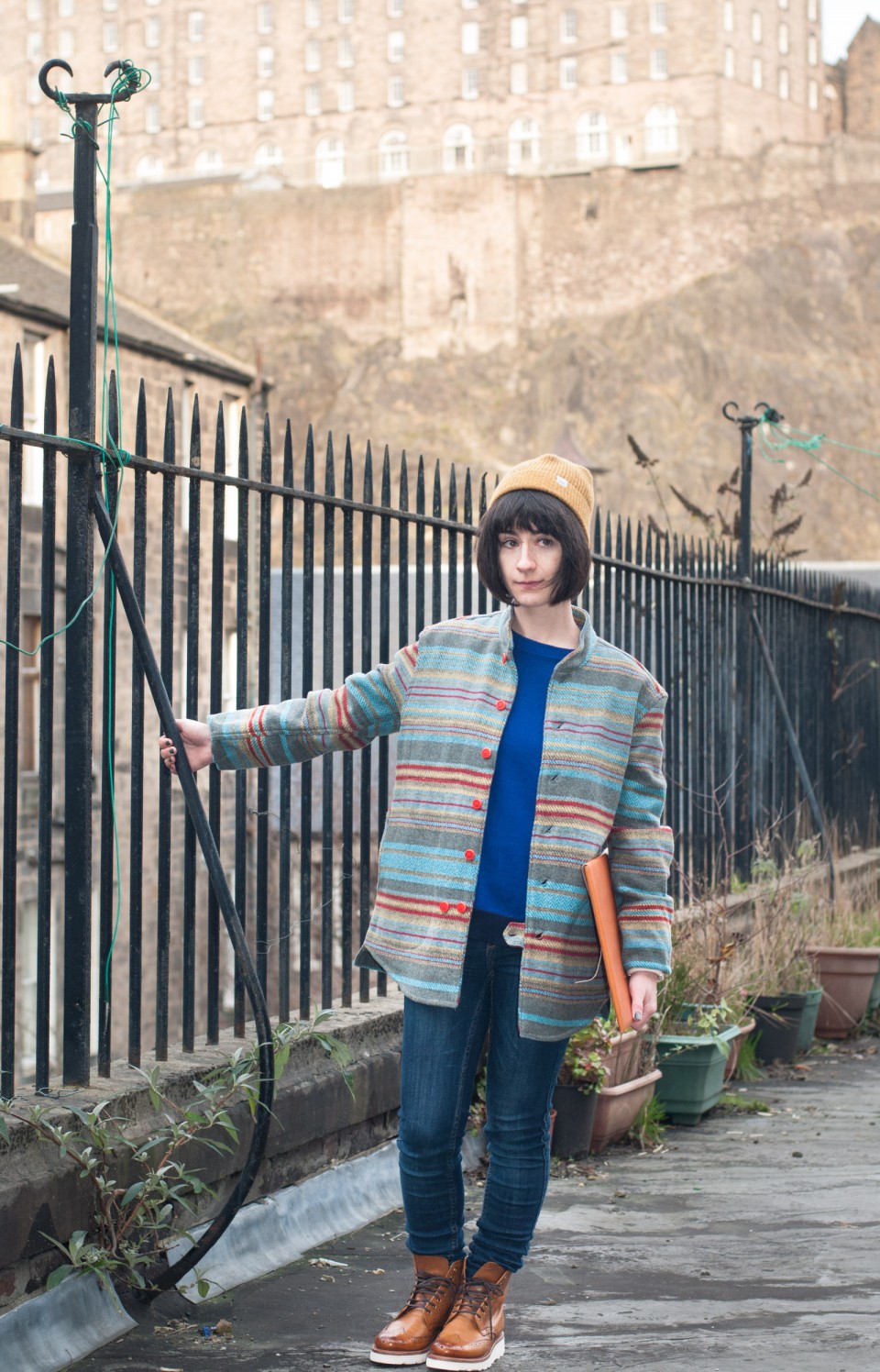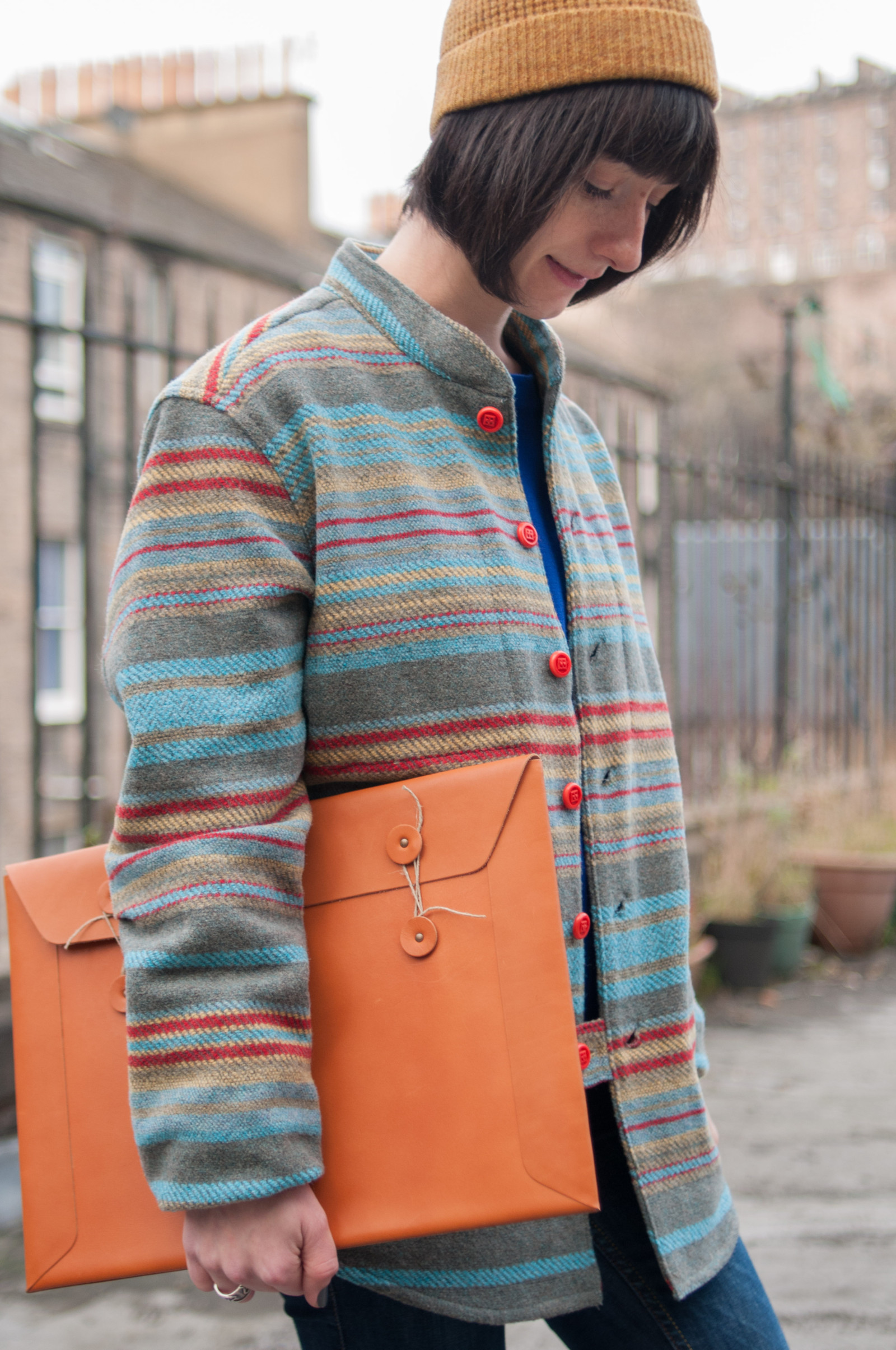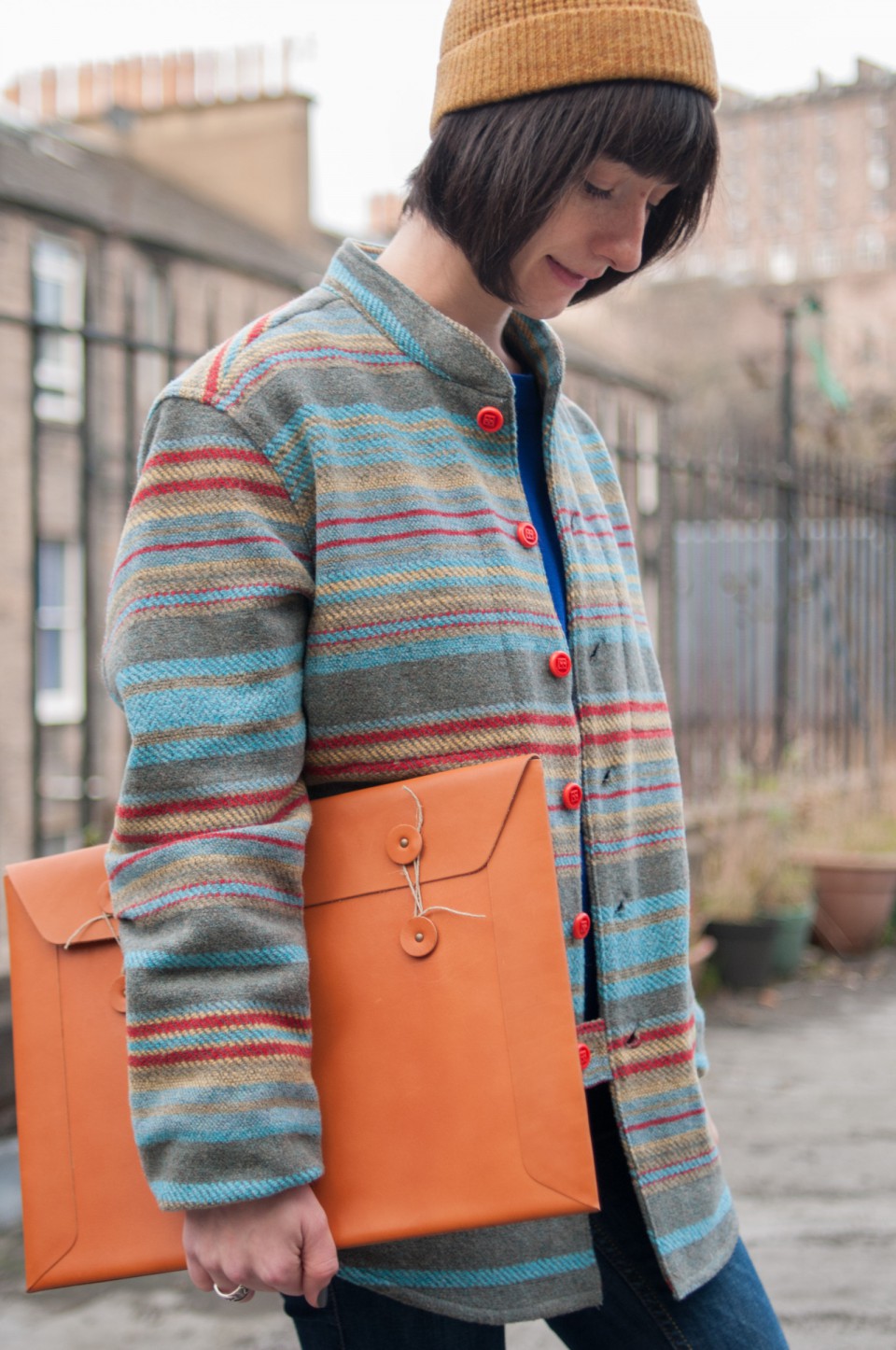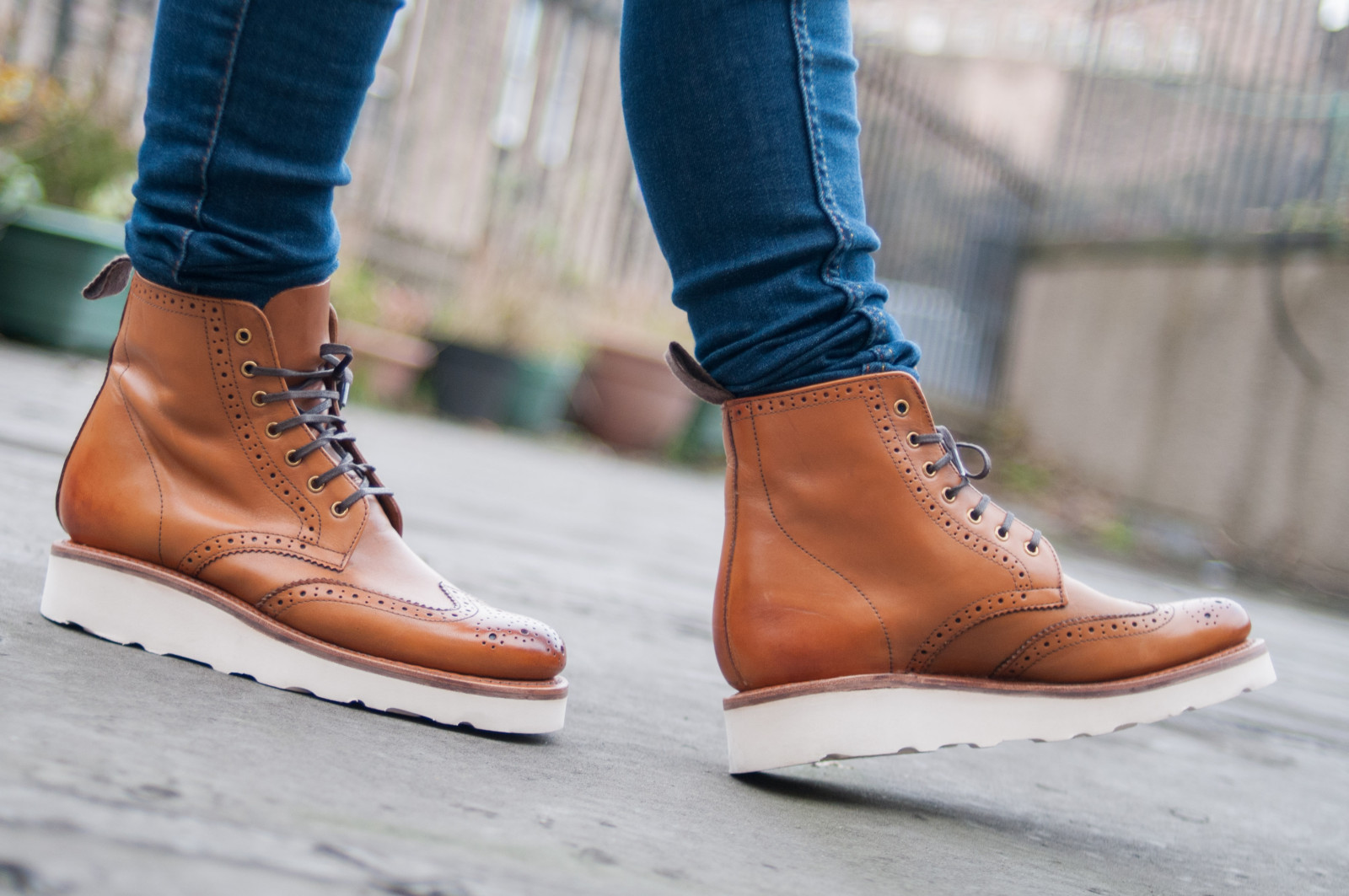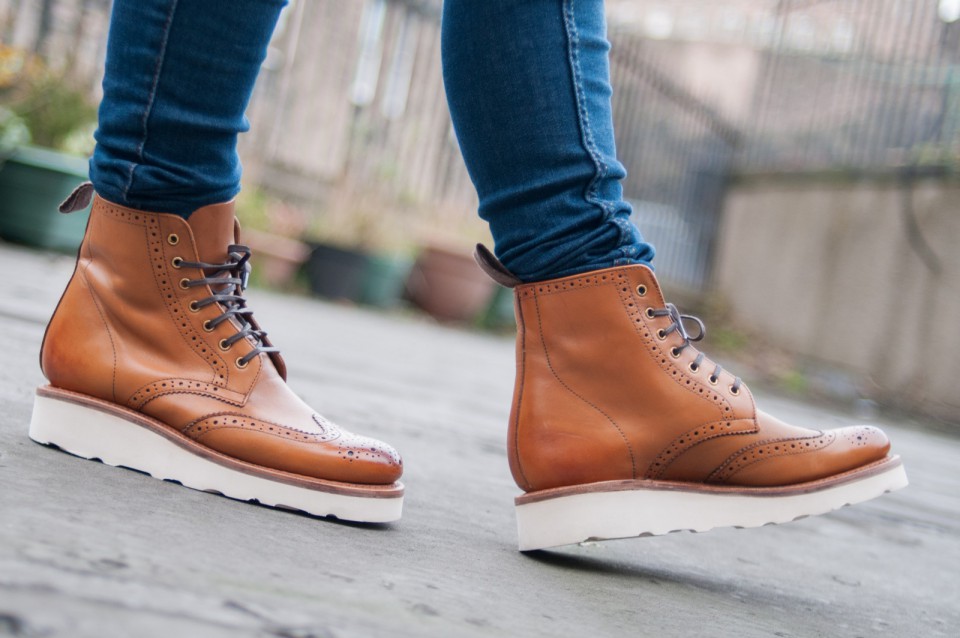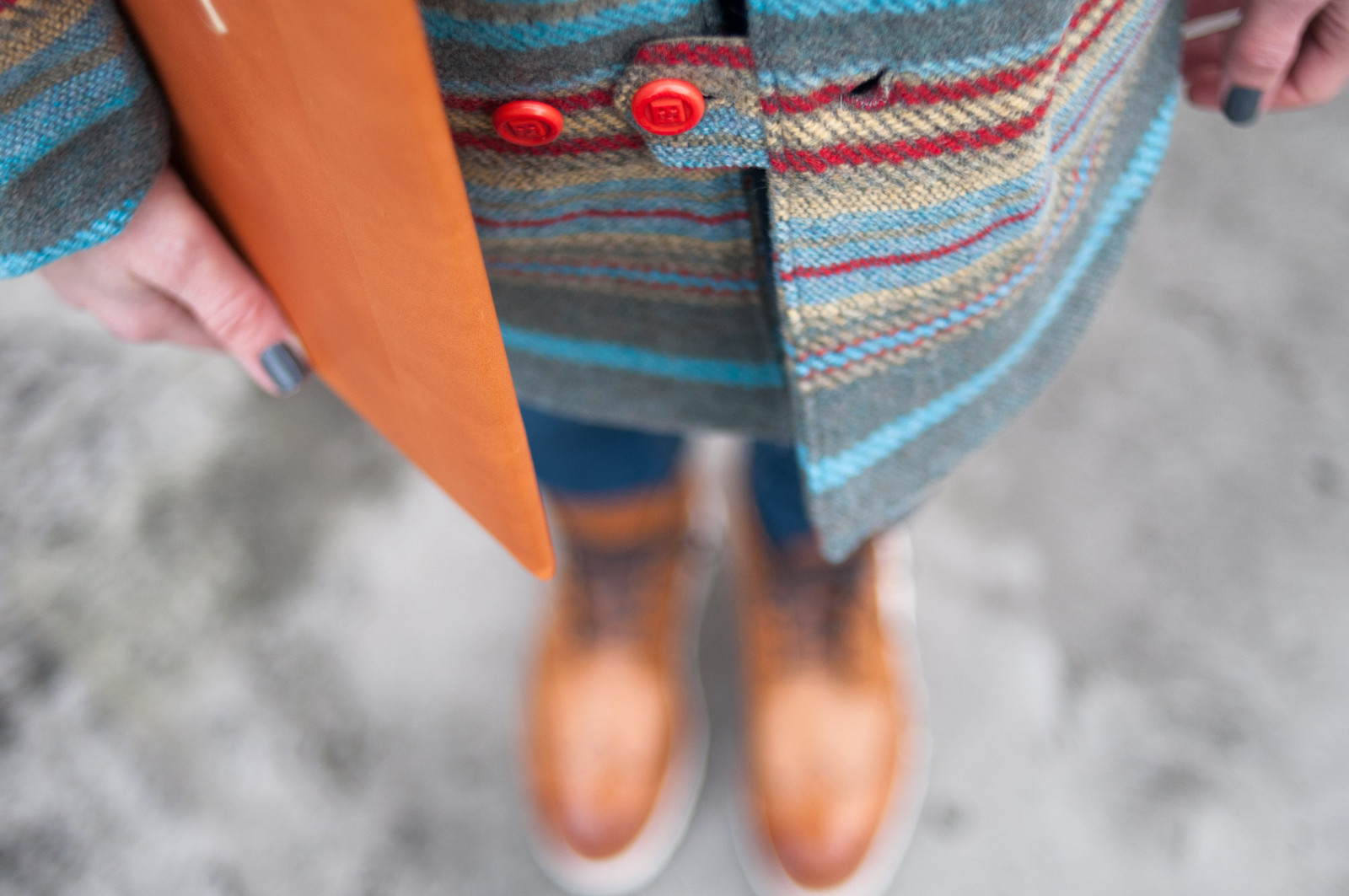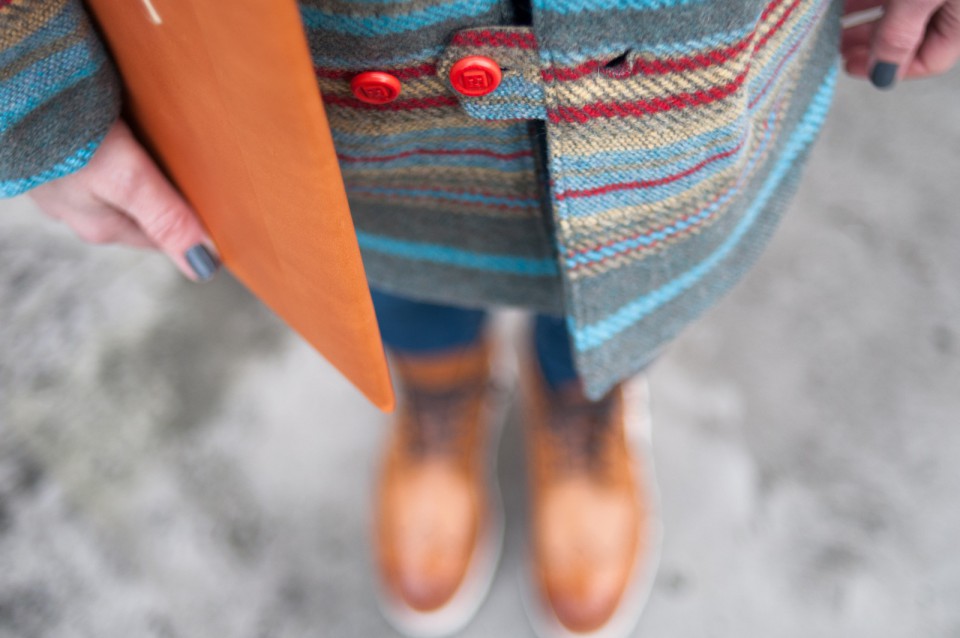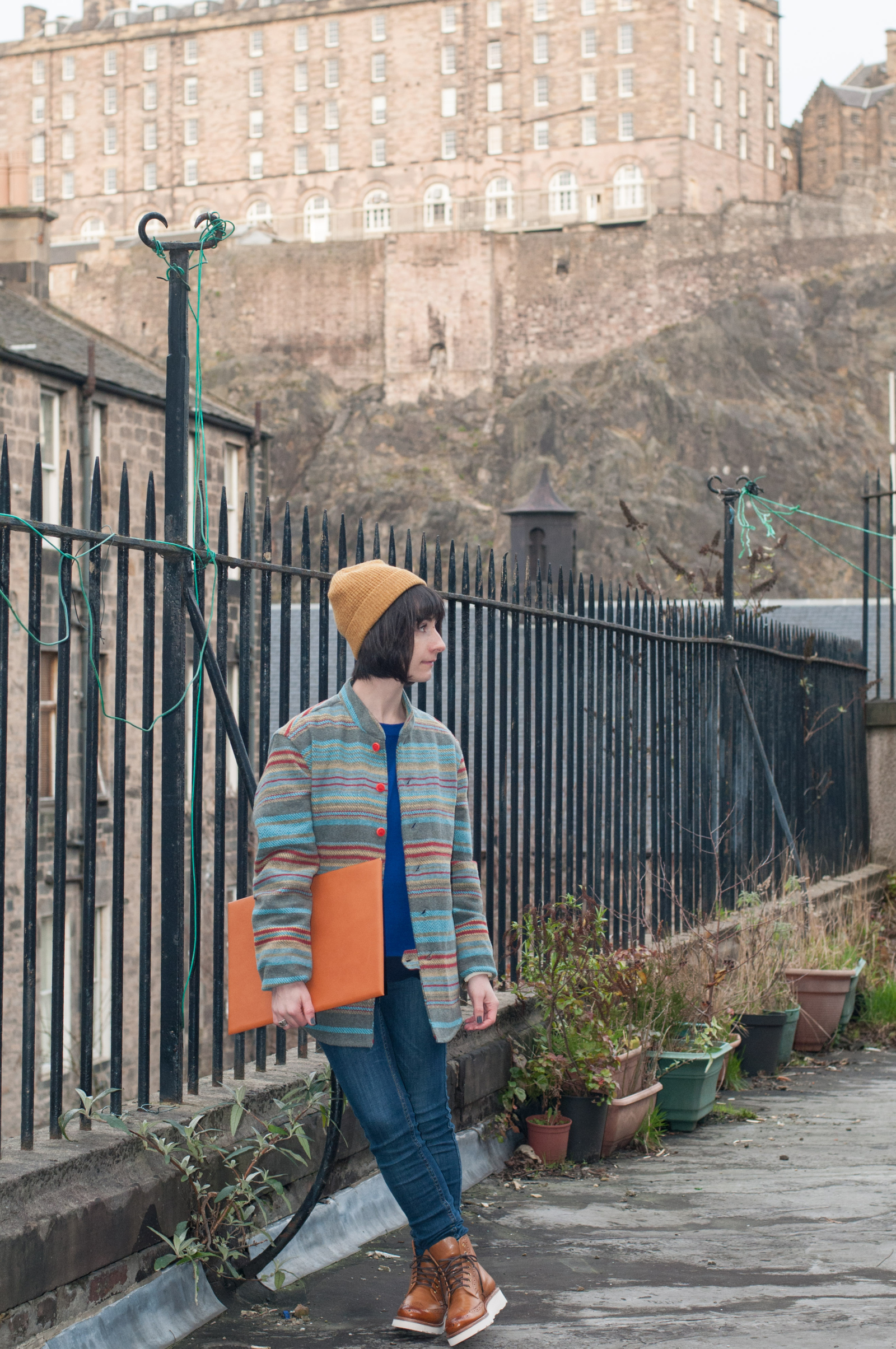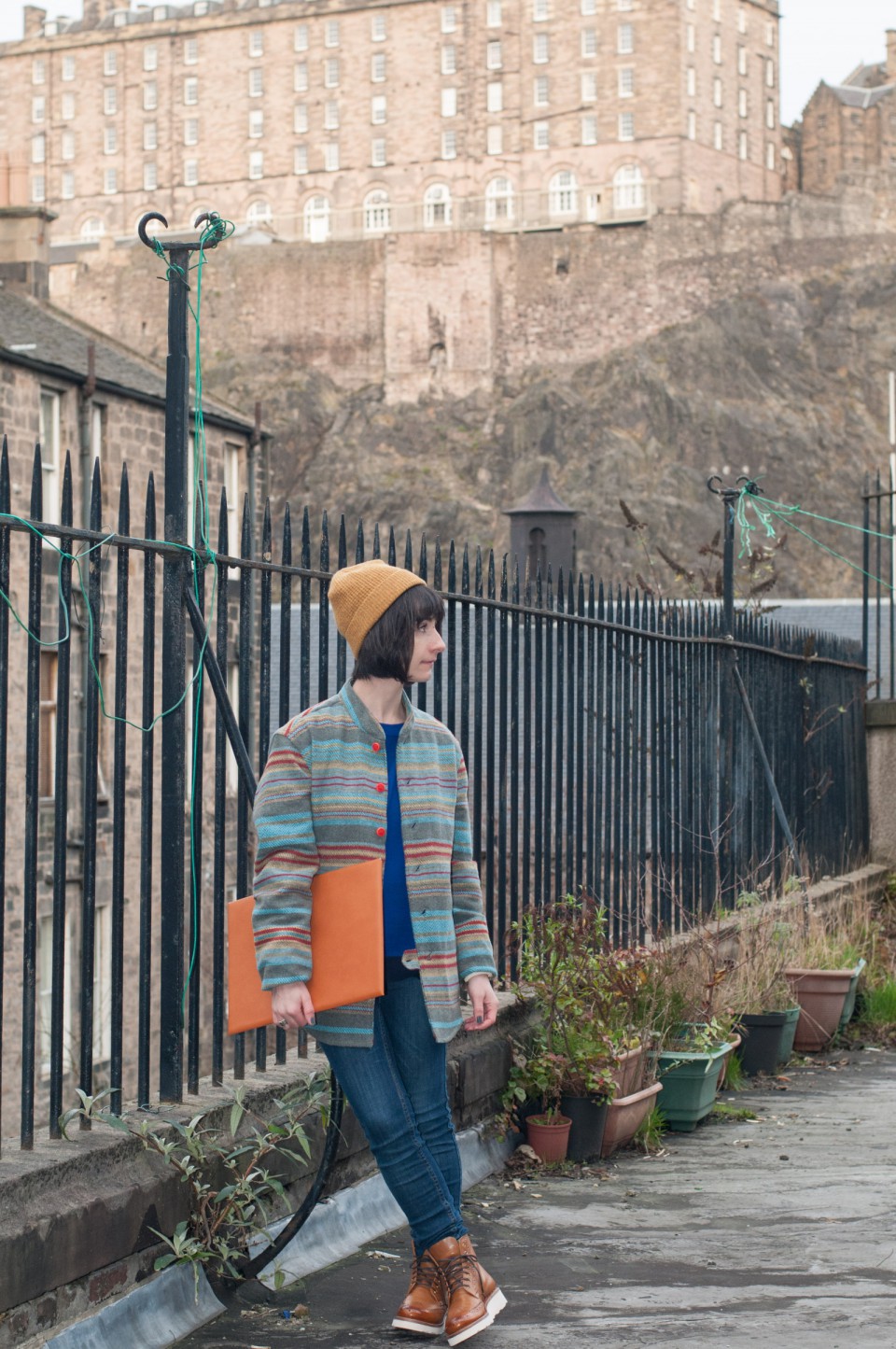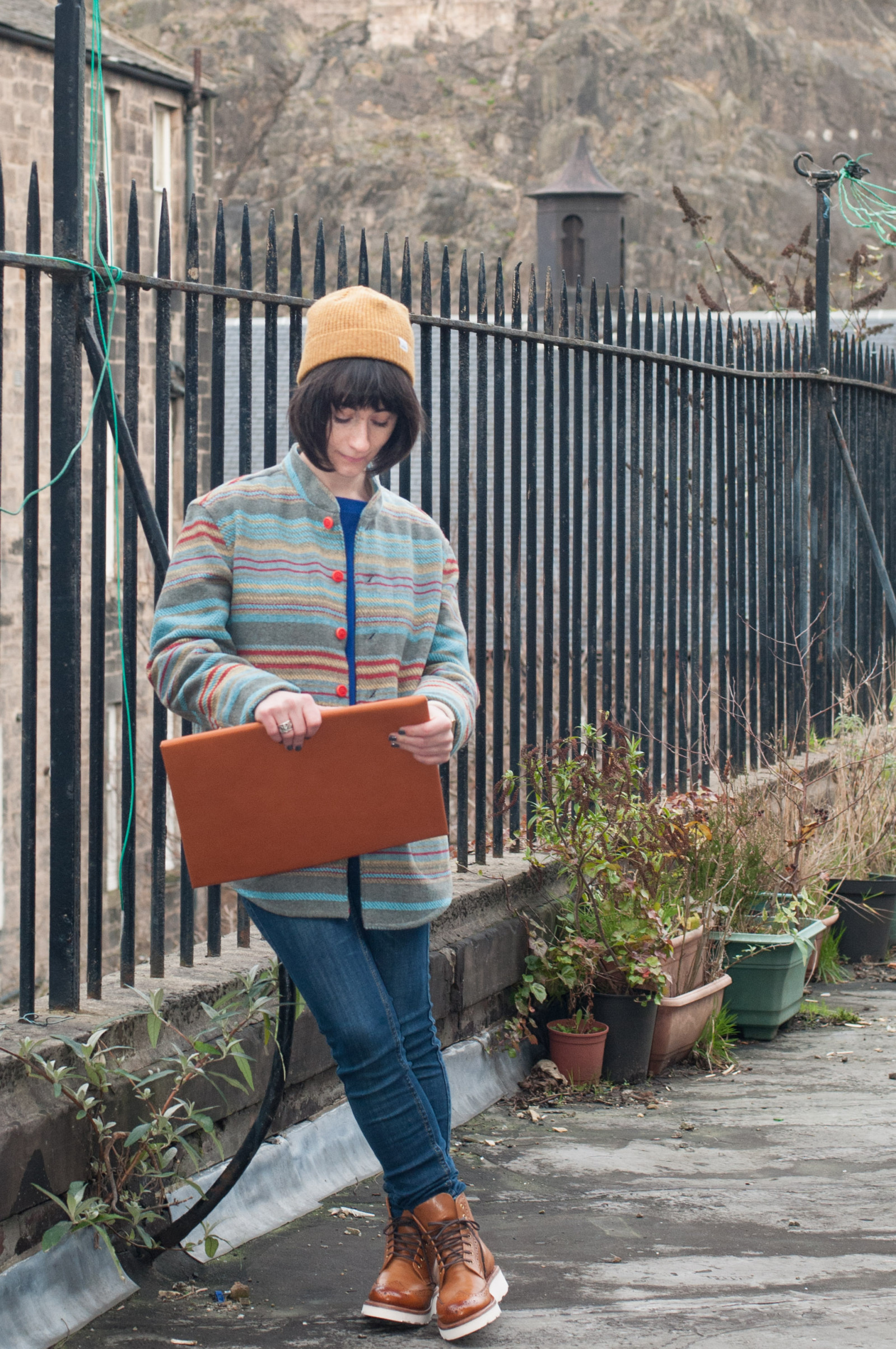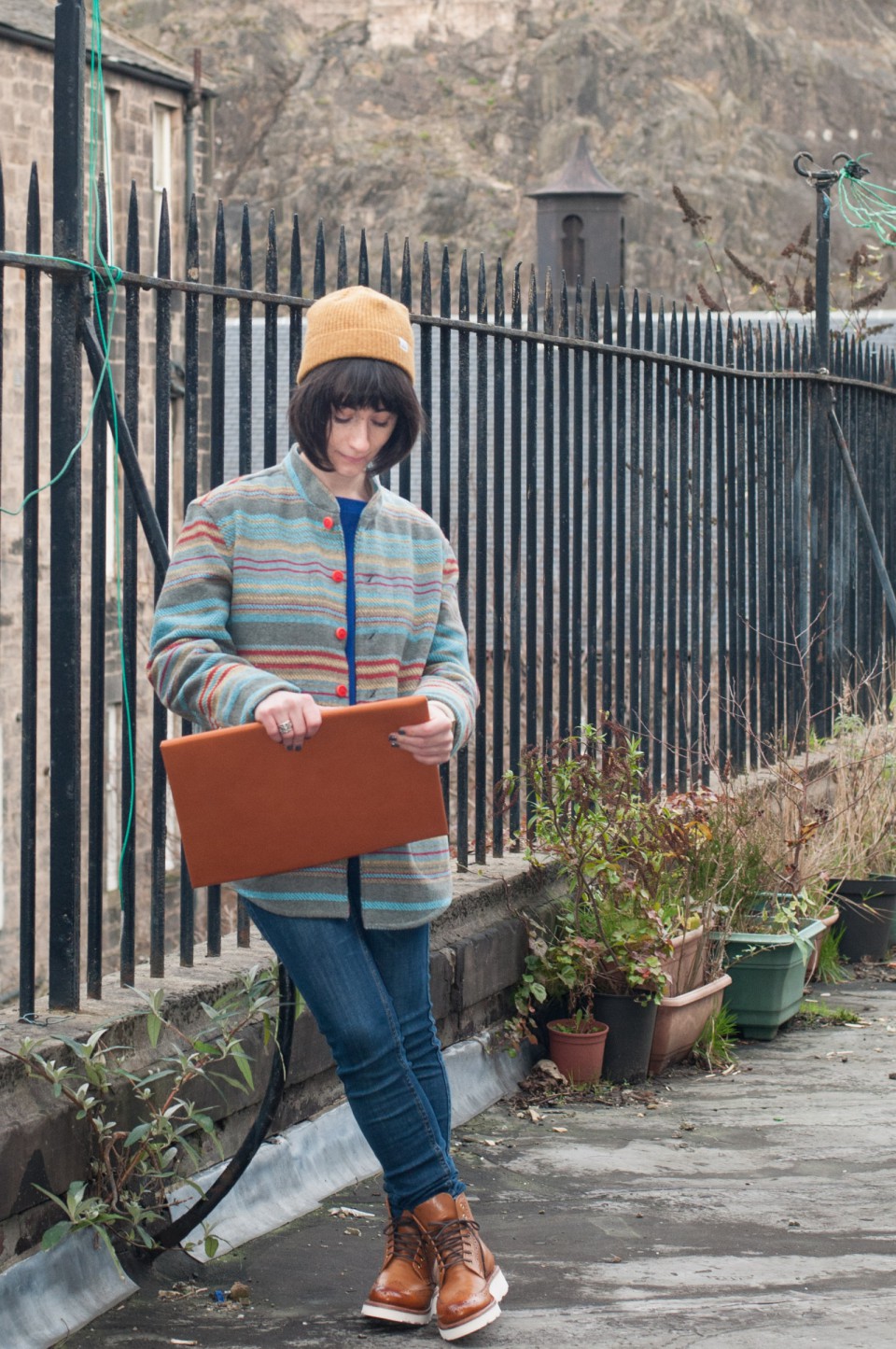 Outfit Details
Almost all items from GOODSTEAD:
Jacket – Folk
Jumper – Libertine Libertine
Jeans – Gina Tricot
Hat – Norse
Boots – Grenson
Bag – Antiatoms
Rings – Boyscouts
Bracelet – Boyscouts
Photo Credit