I absolutely love the way this shoot turned out, It was the very first that Iona and I ever did. Also in August it was the perfect Scottish weather to get out my current Fall look though now it is almost time to get out the furs that were packed away over summer.
I was blown away when I tried on last season's  collection of Rick Owens jackets, I could have bought every one of them. I did in the end resort to this one because of the amazing oversized cut that is so beautifully complimented by these signature tight leather sleeves.
I spotted this wonderful one-of-a-kind Vintage hat in the Ra Store staged display area and what a wonderful find it was. I took this little beauty out for Fashion Week and it certainly was a hot topic, though I lacked appreciation for having the metal tapped by that ever so charming French journalist "Mais, C'est  QUOI ça?"  ….. METAL ?!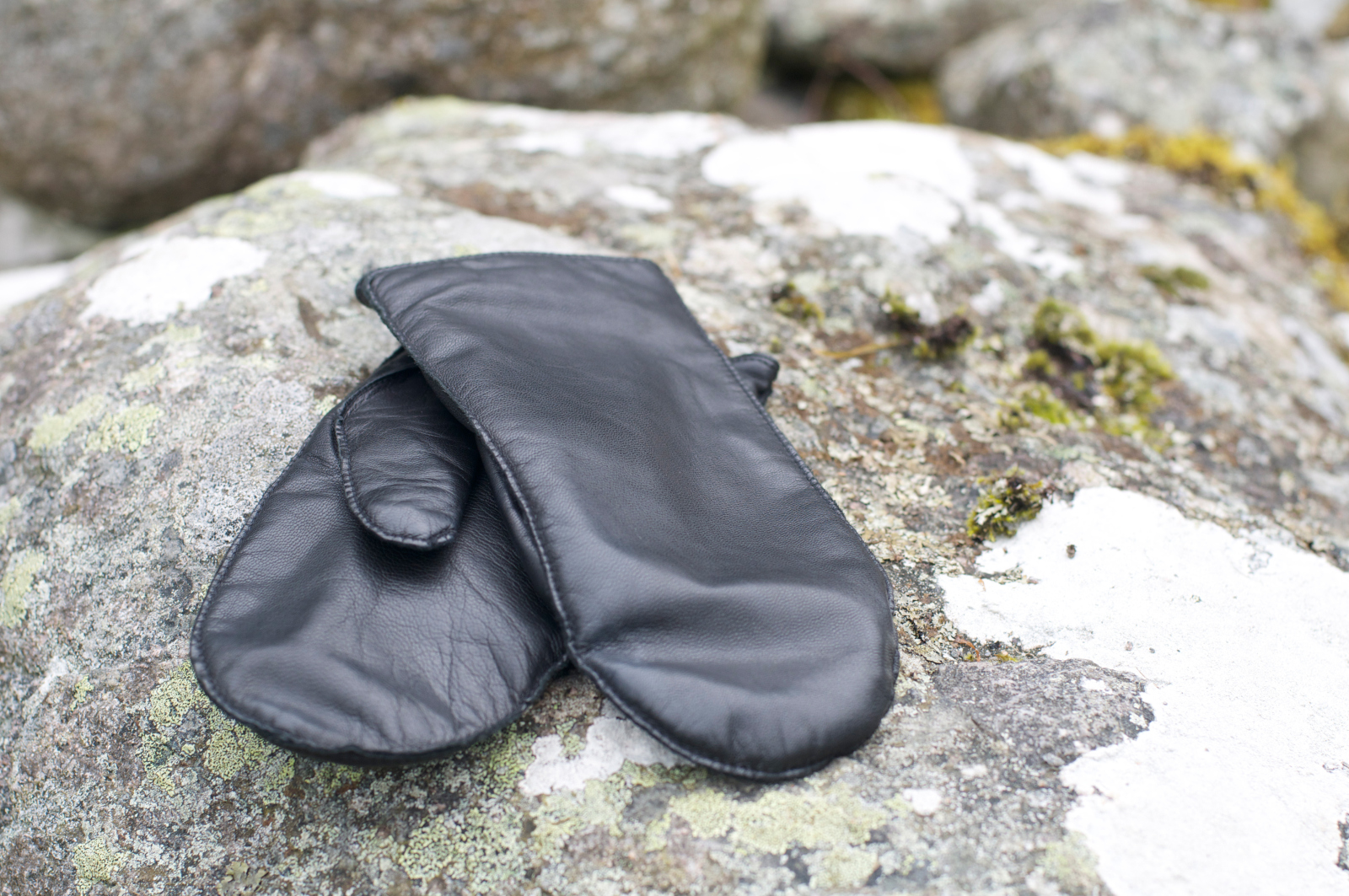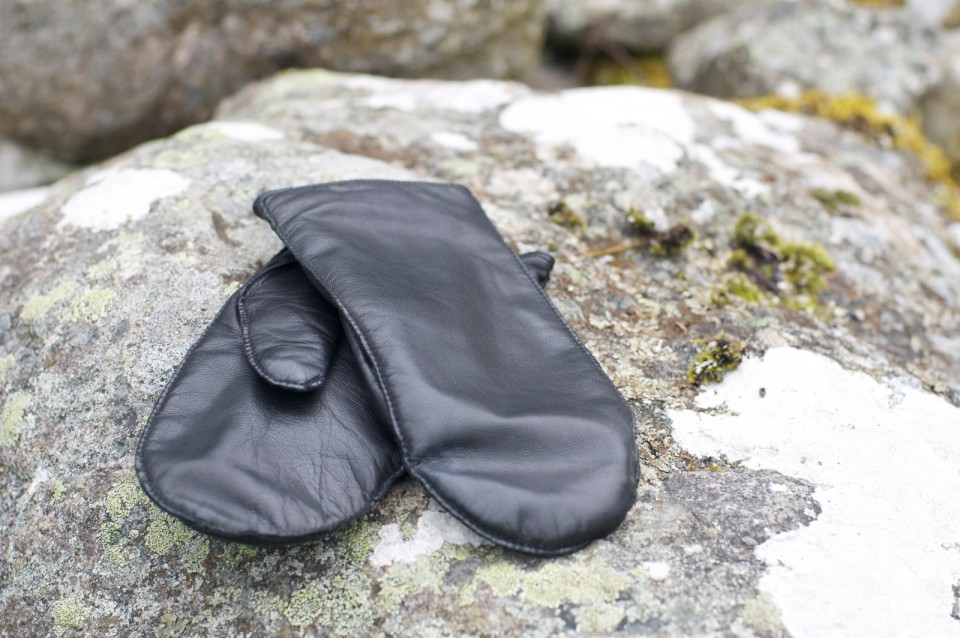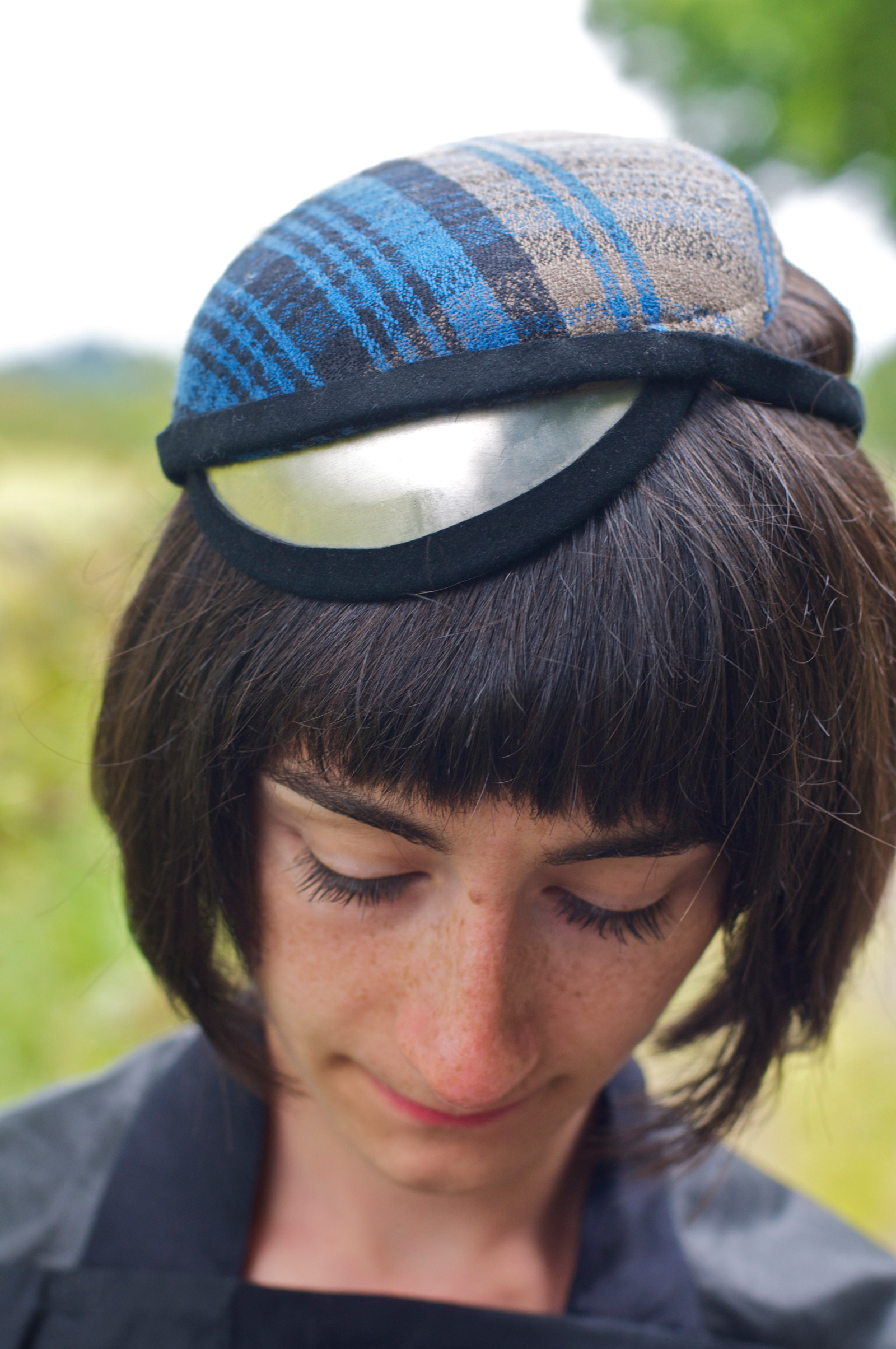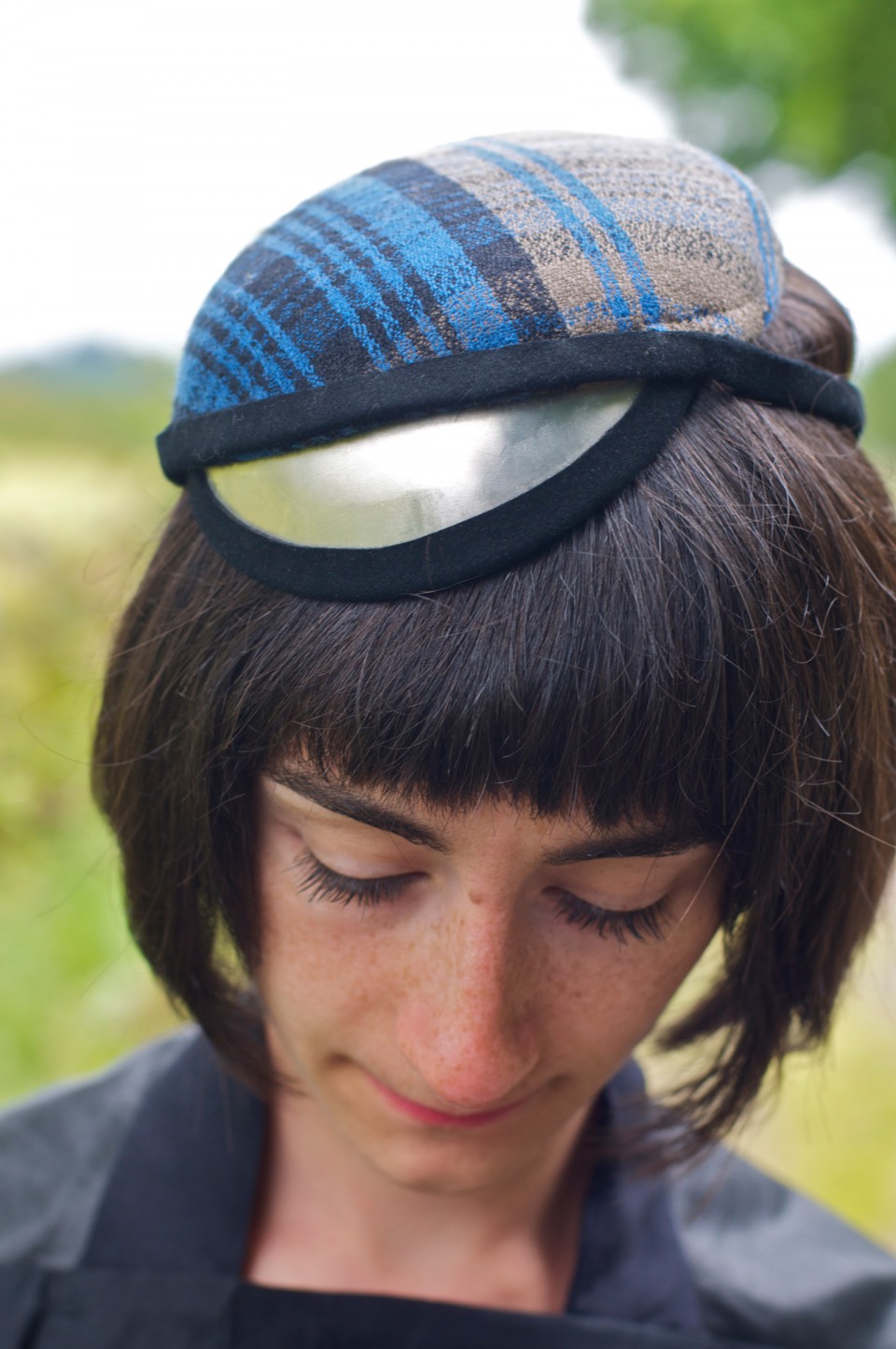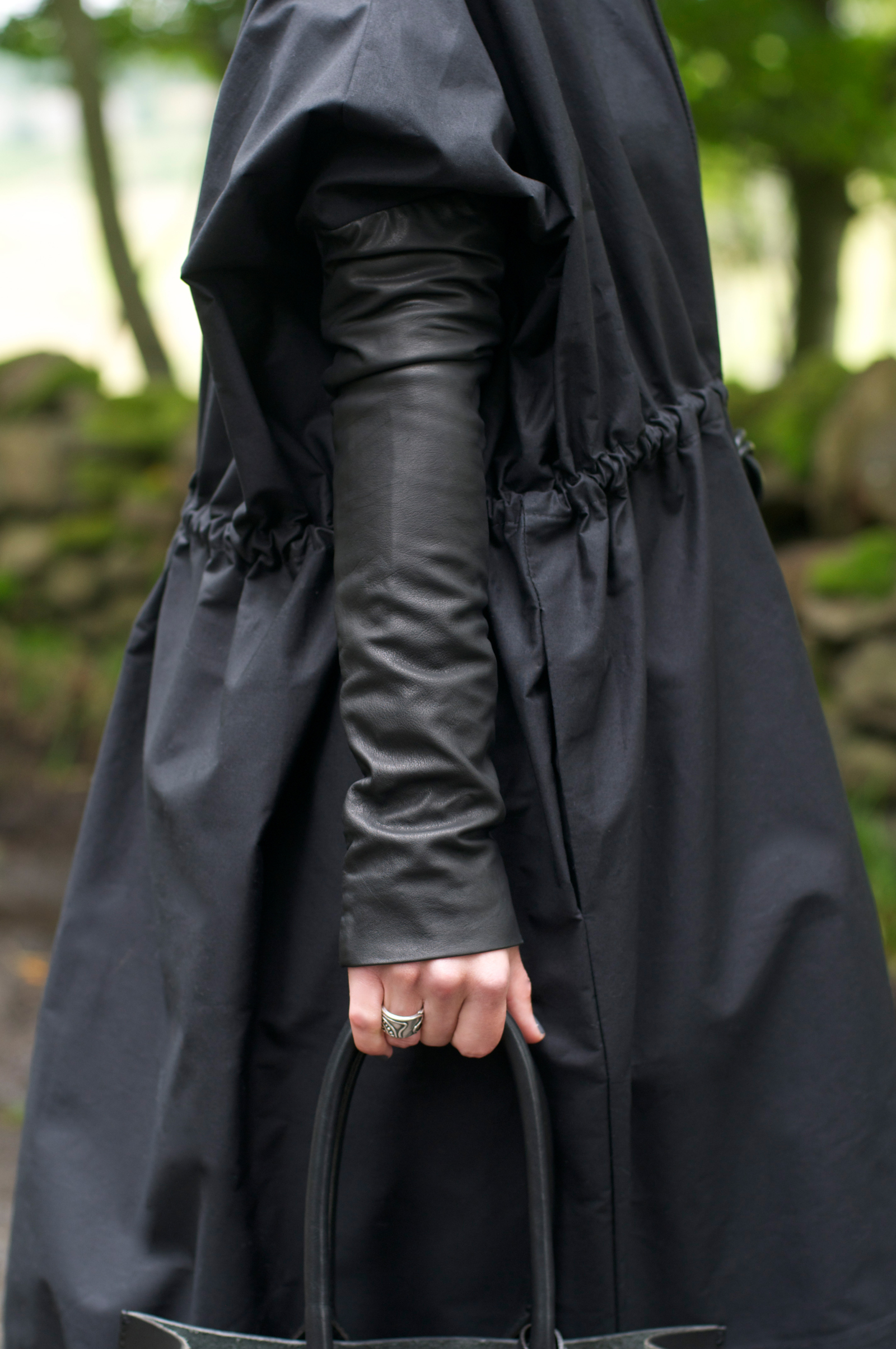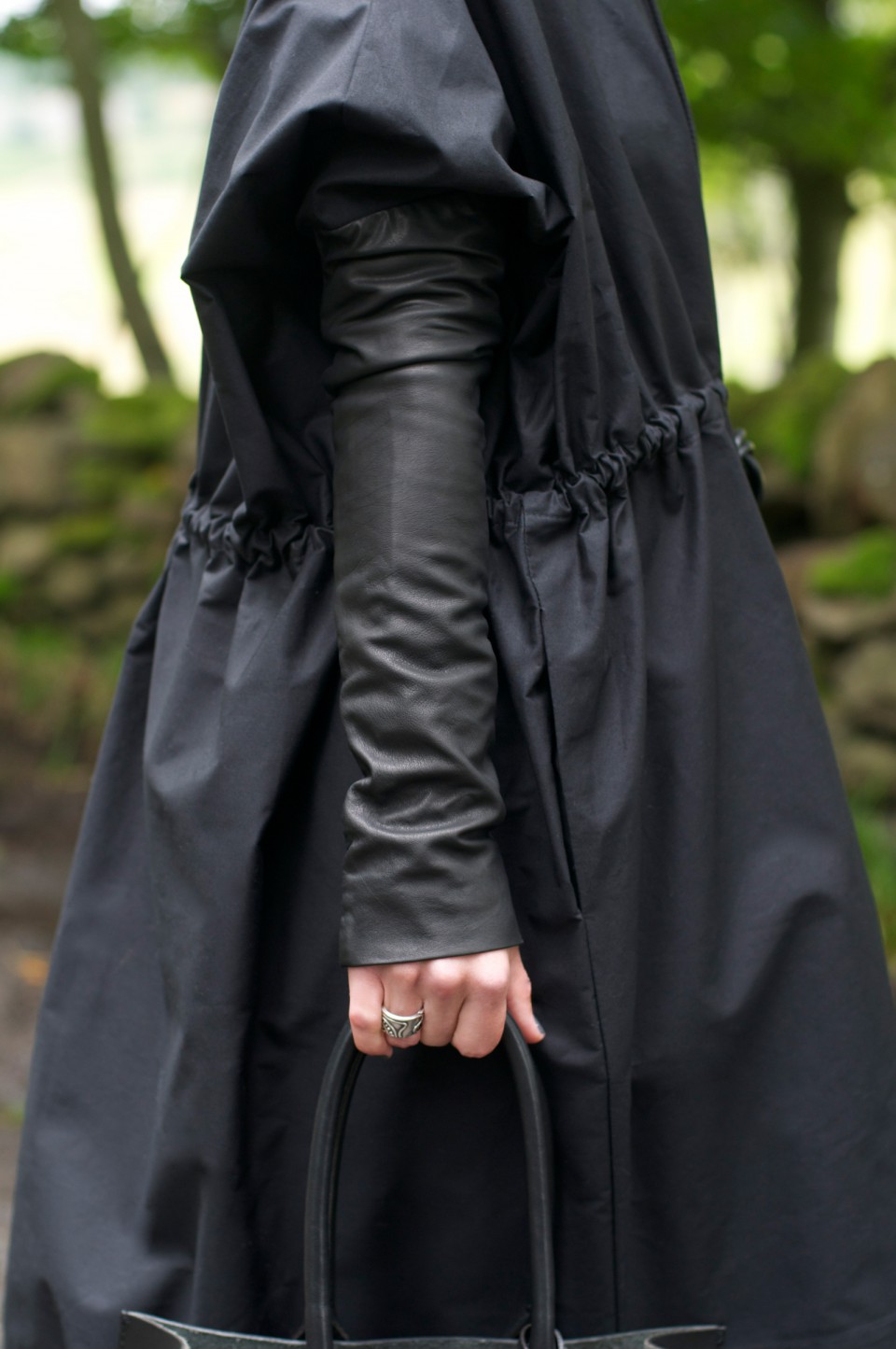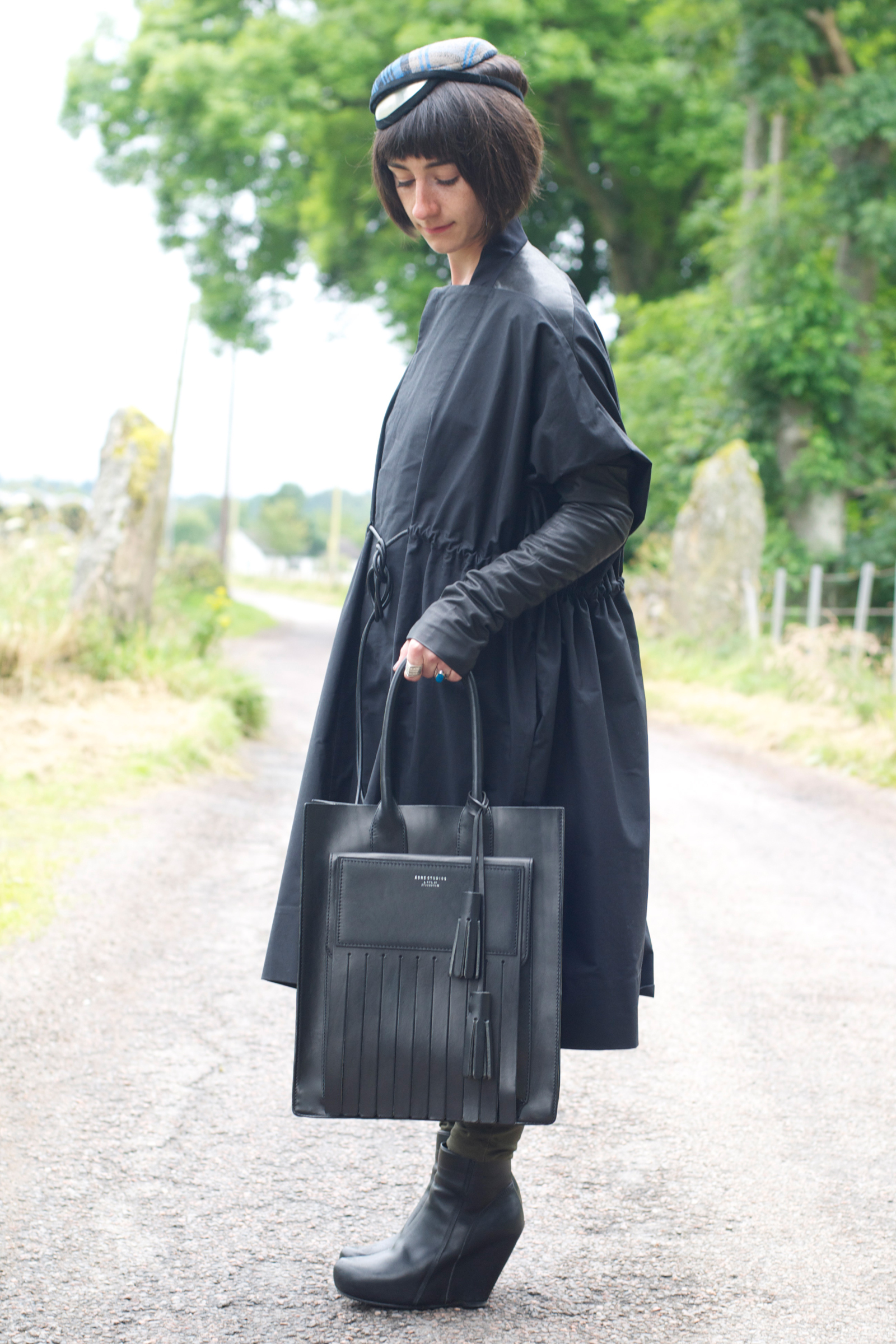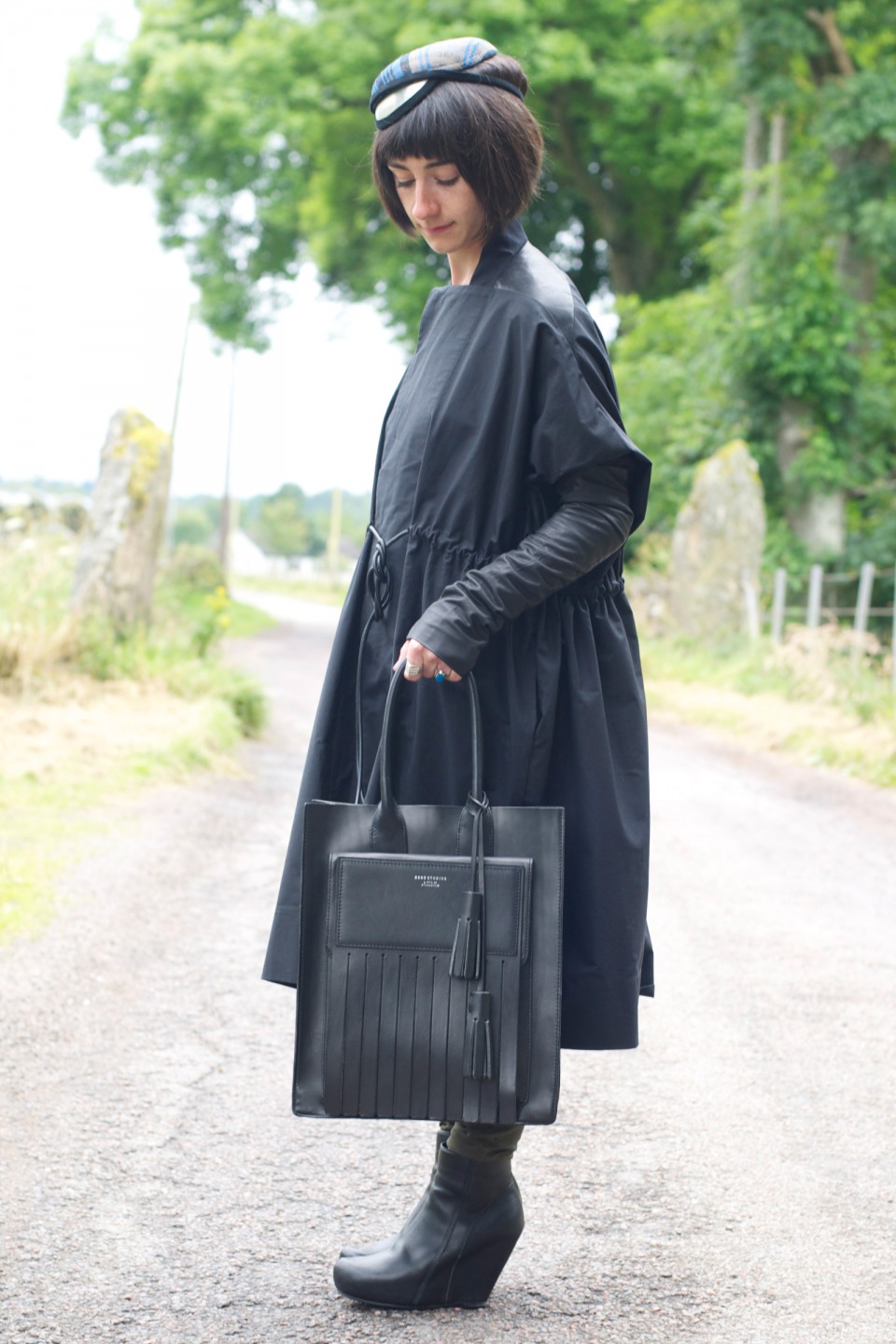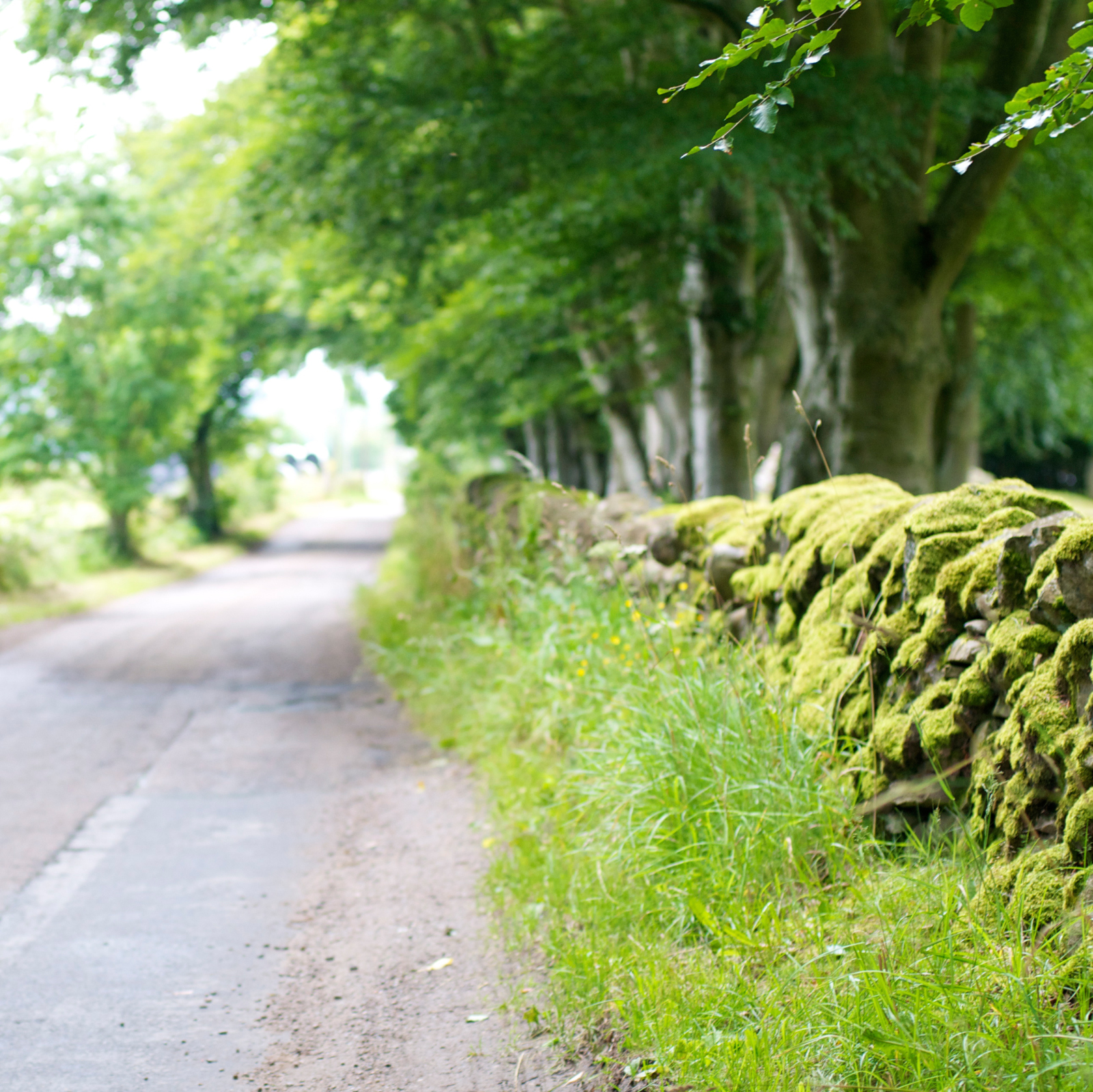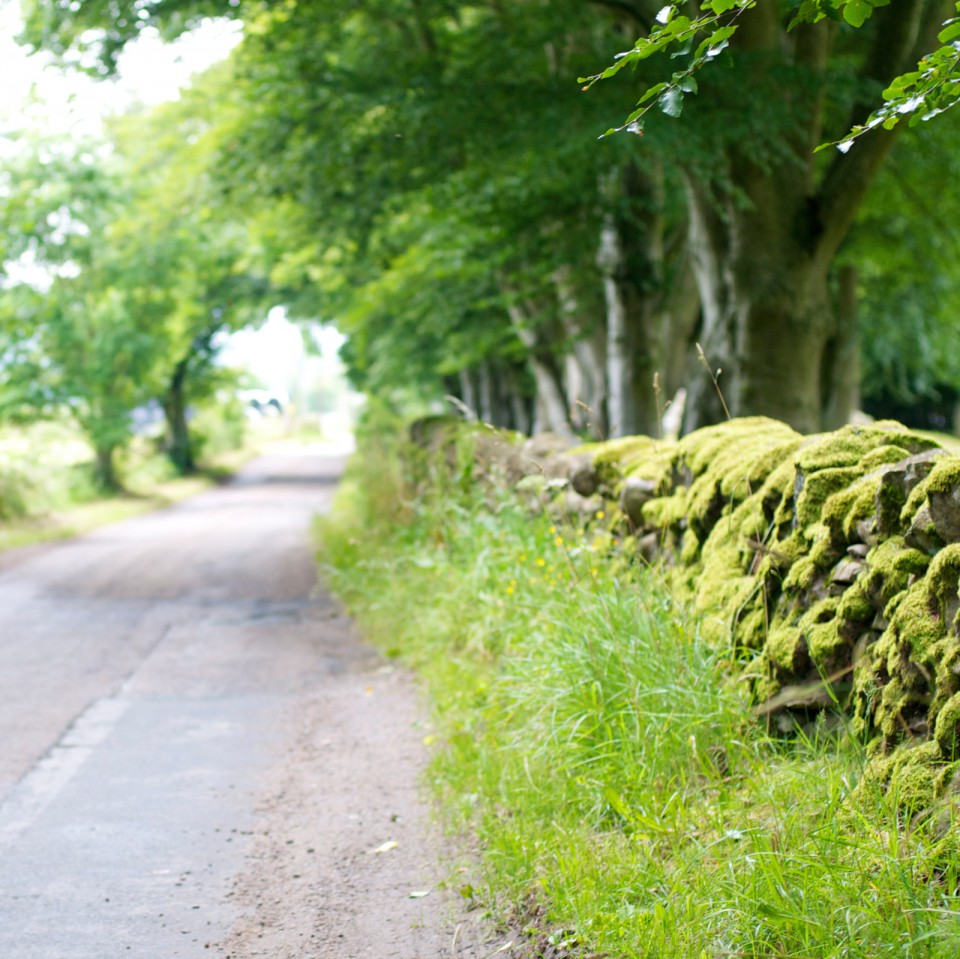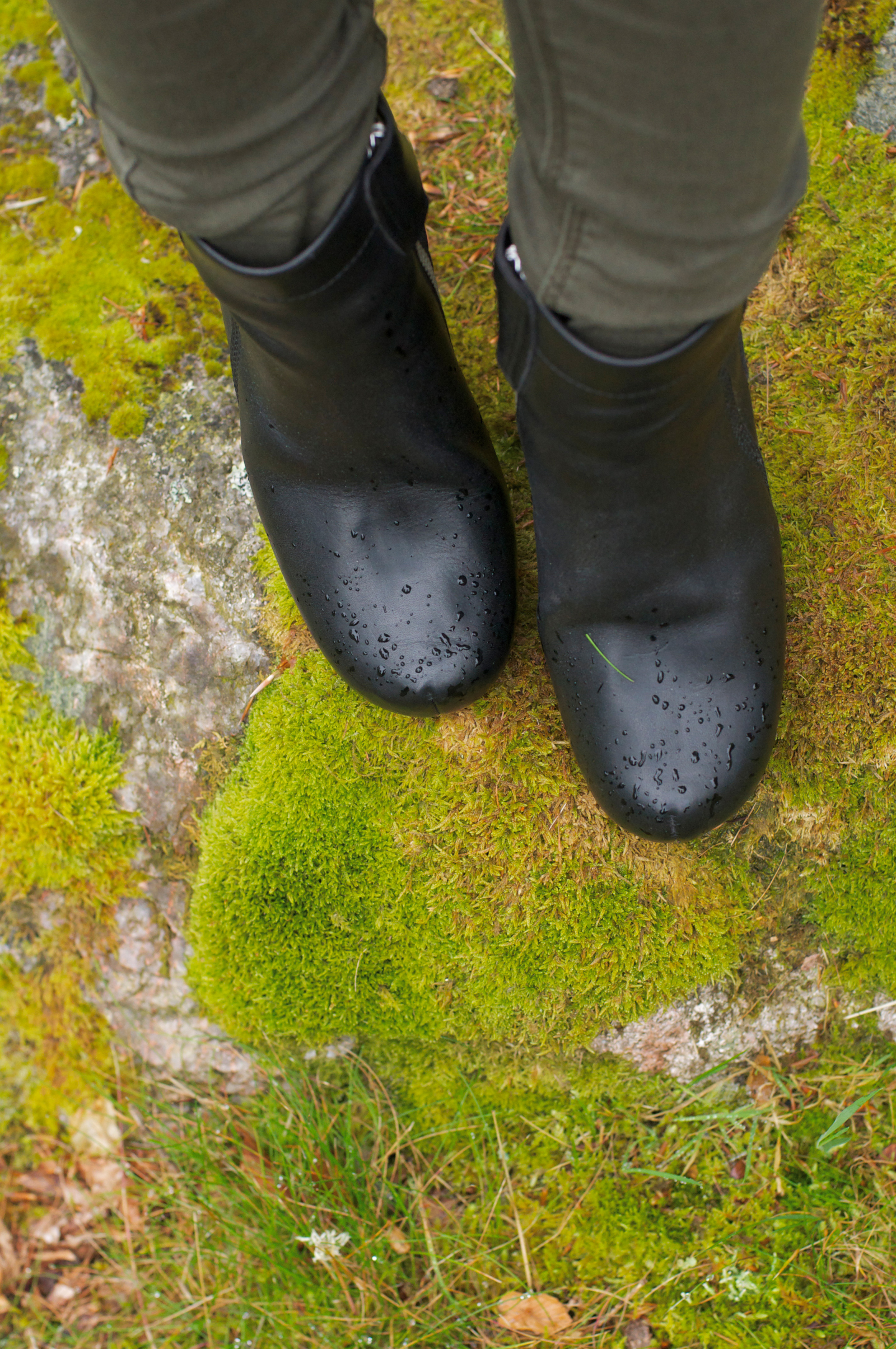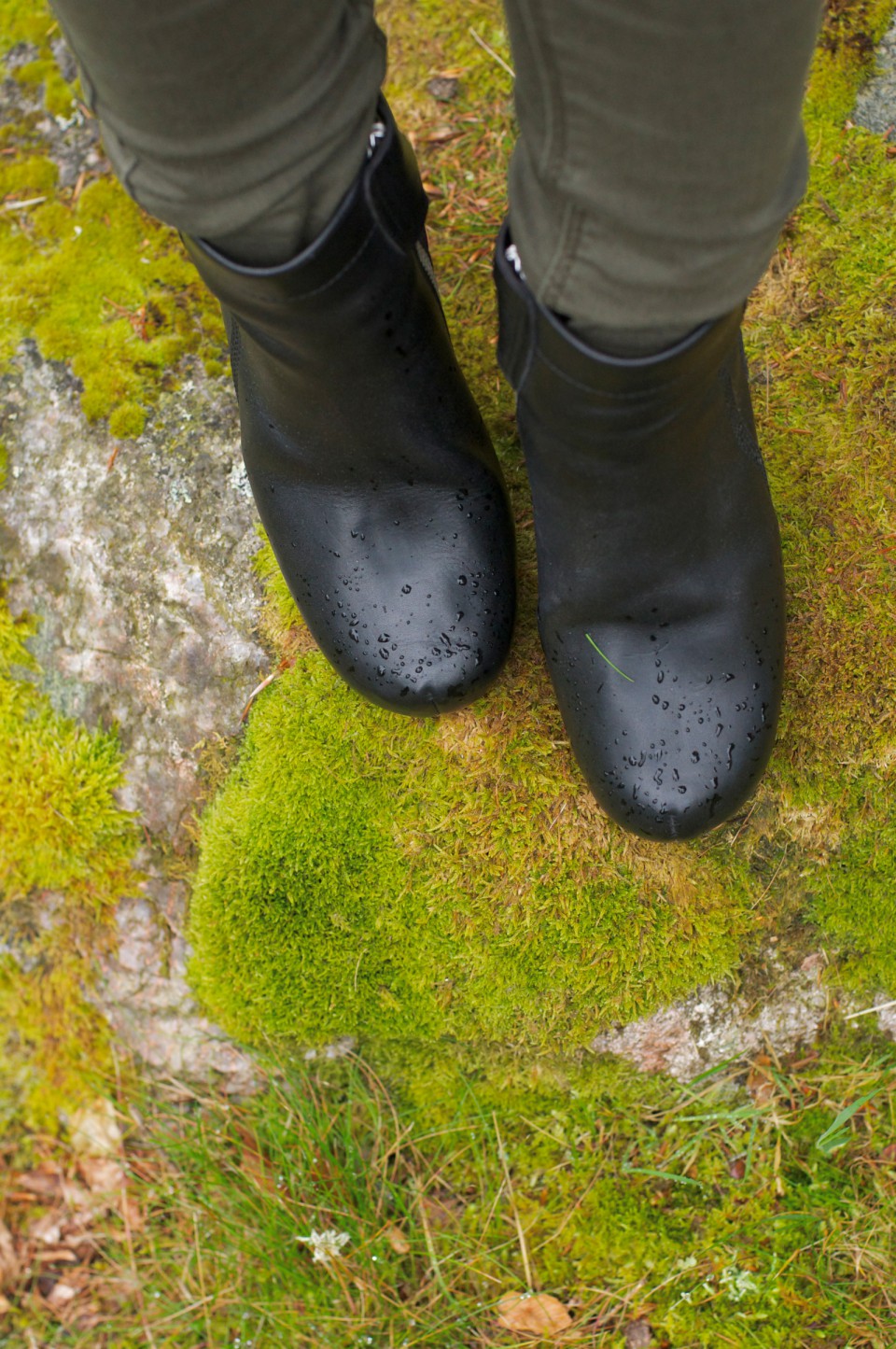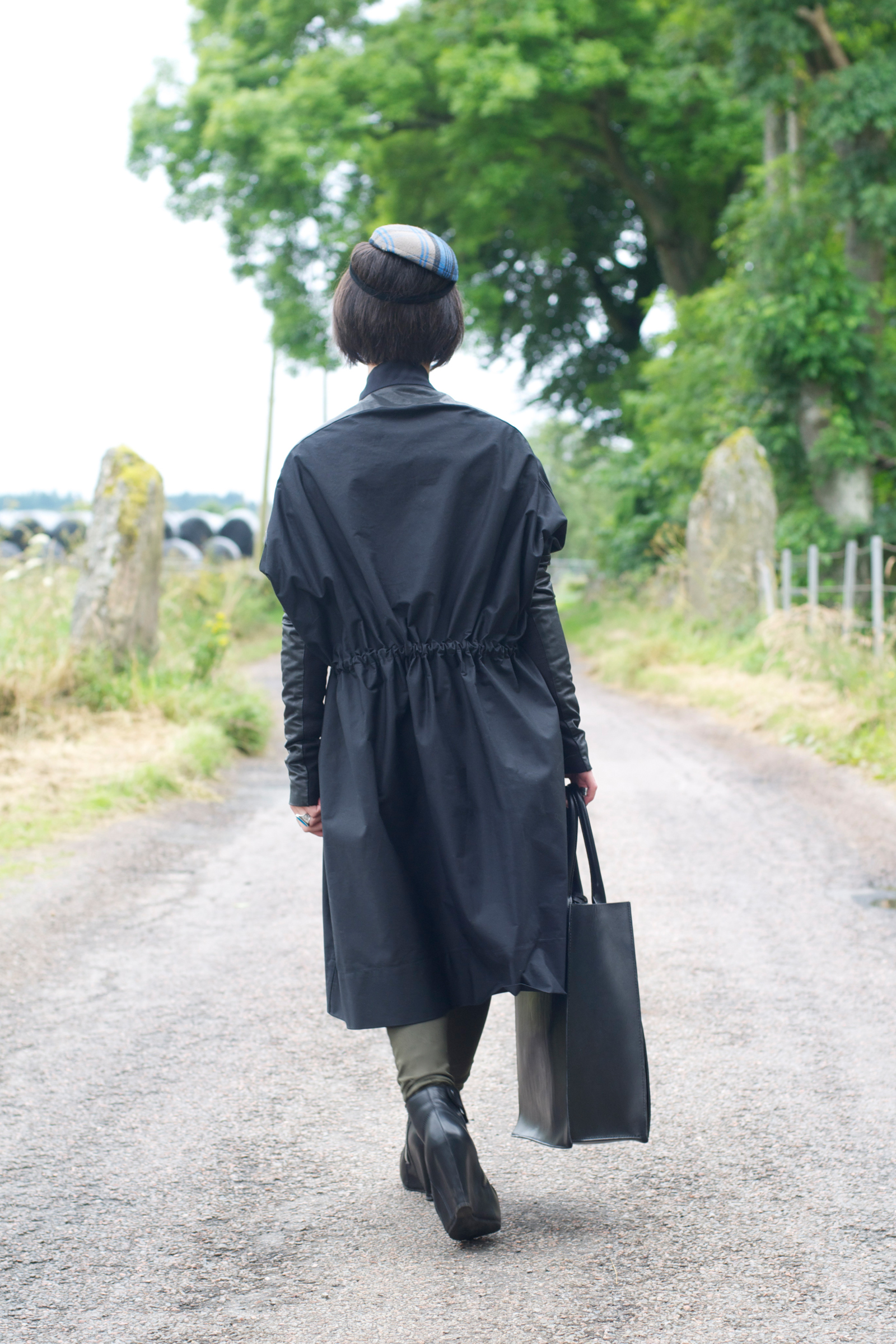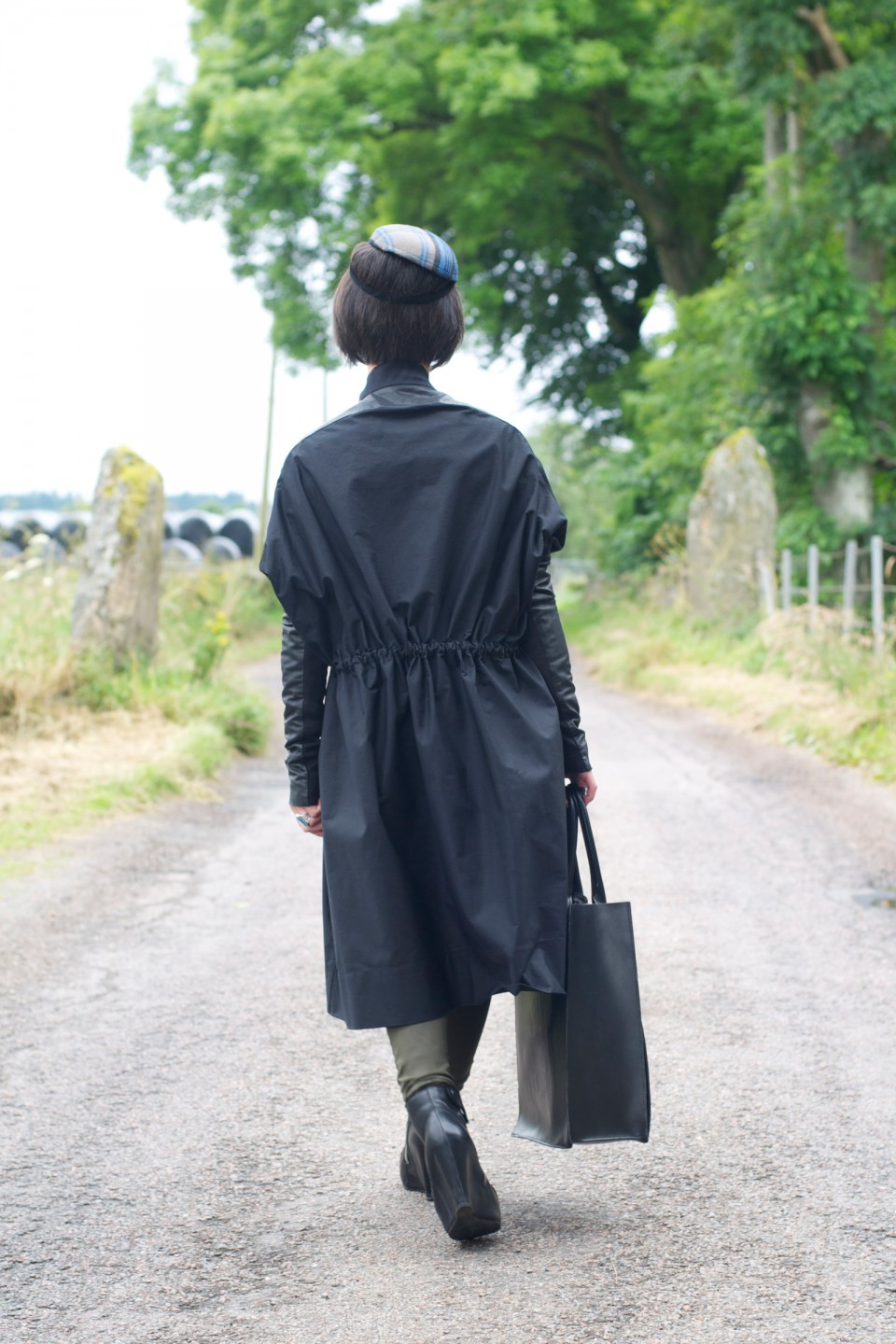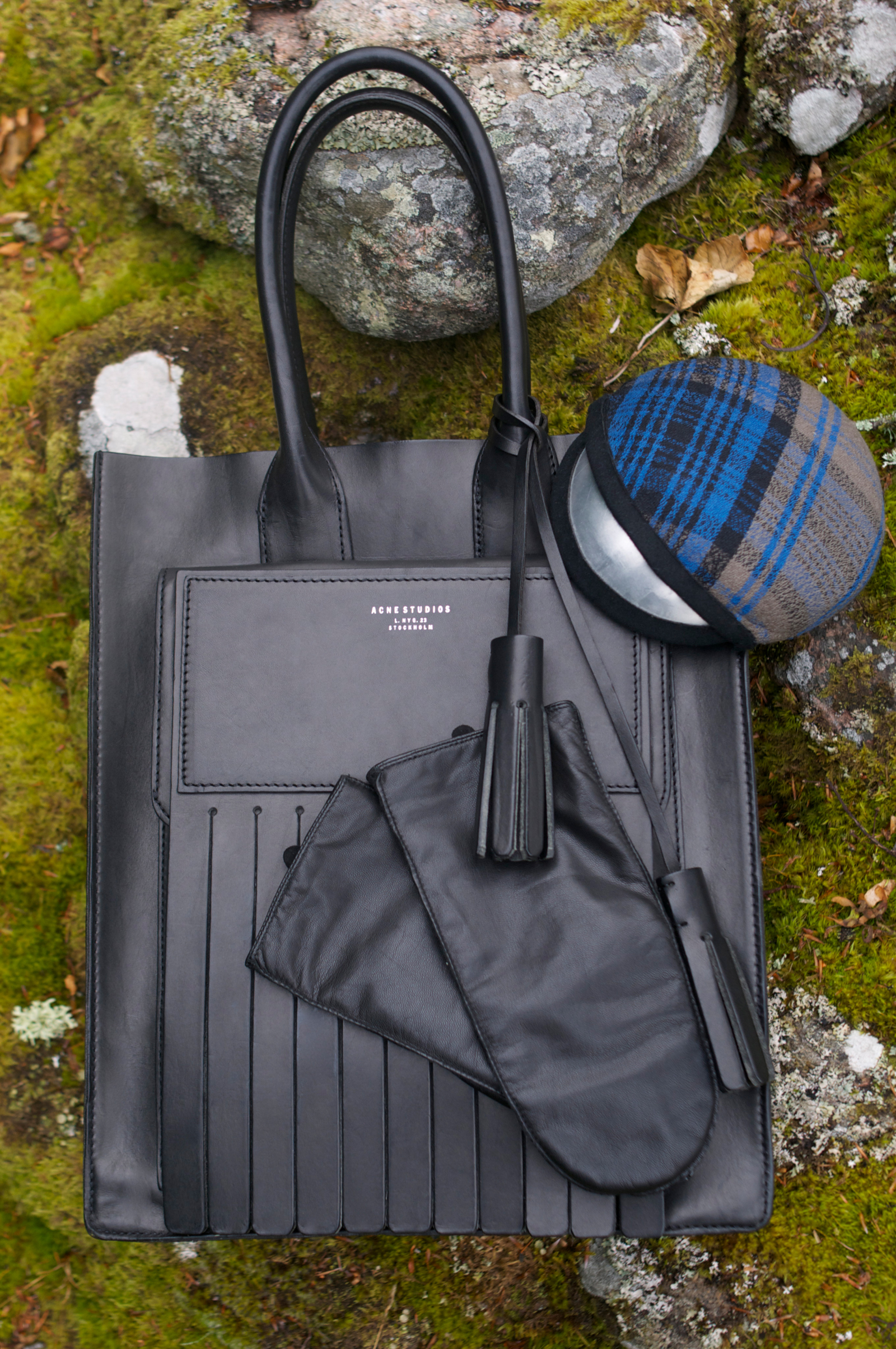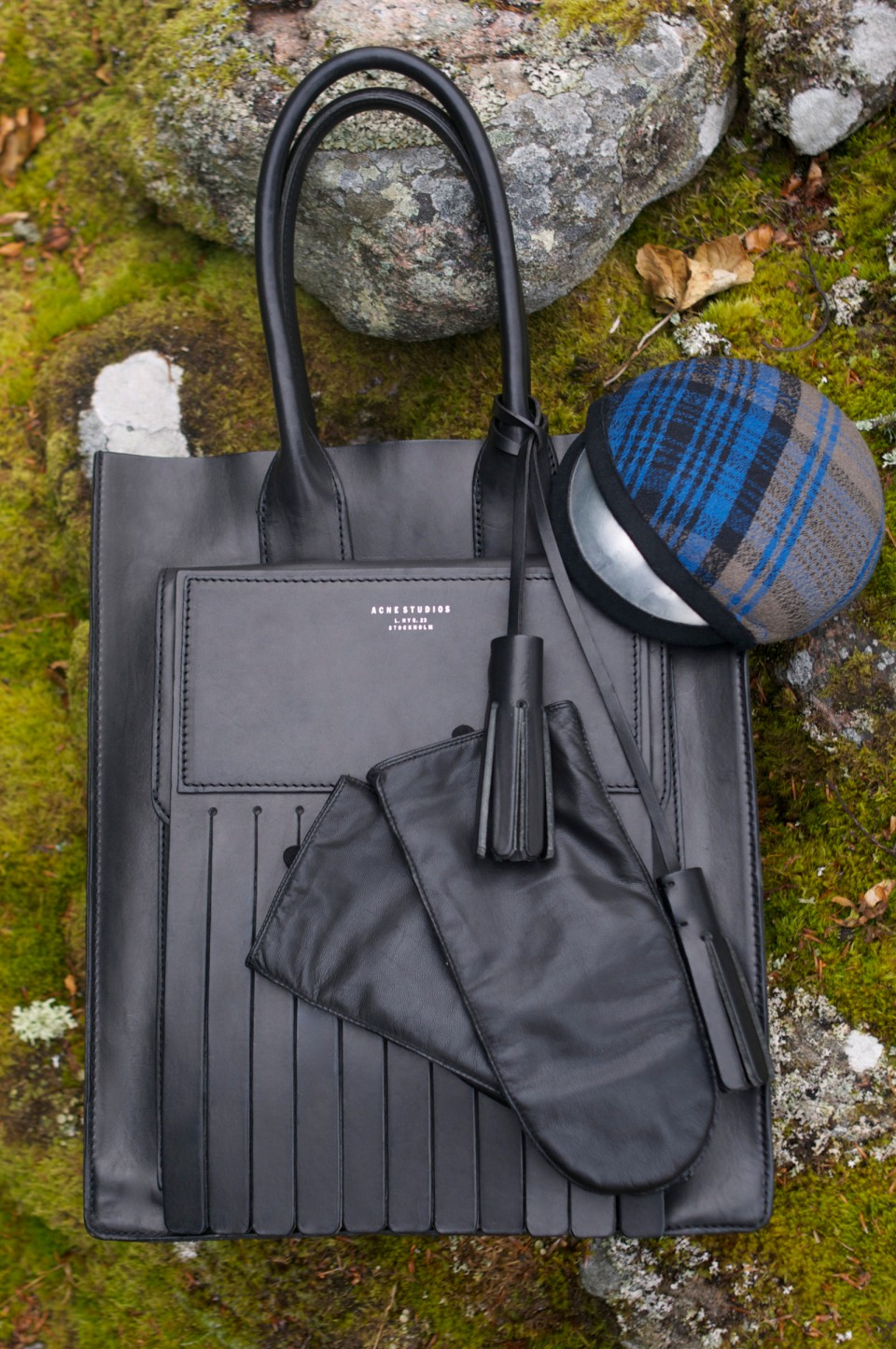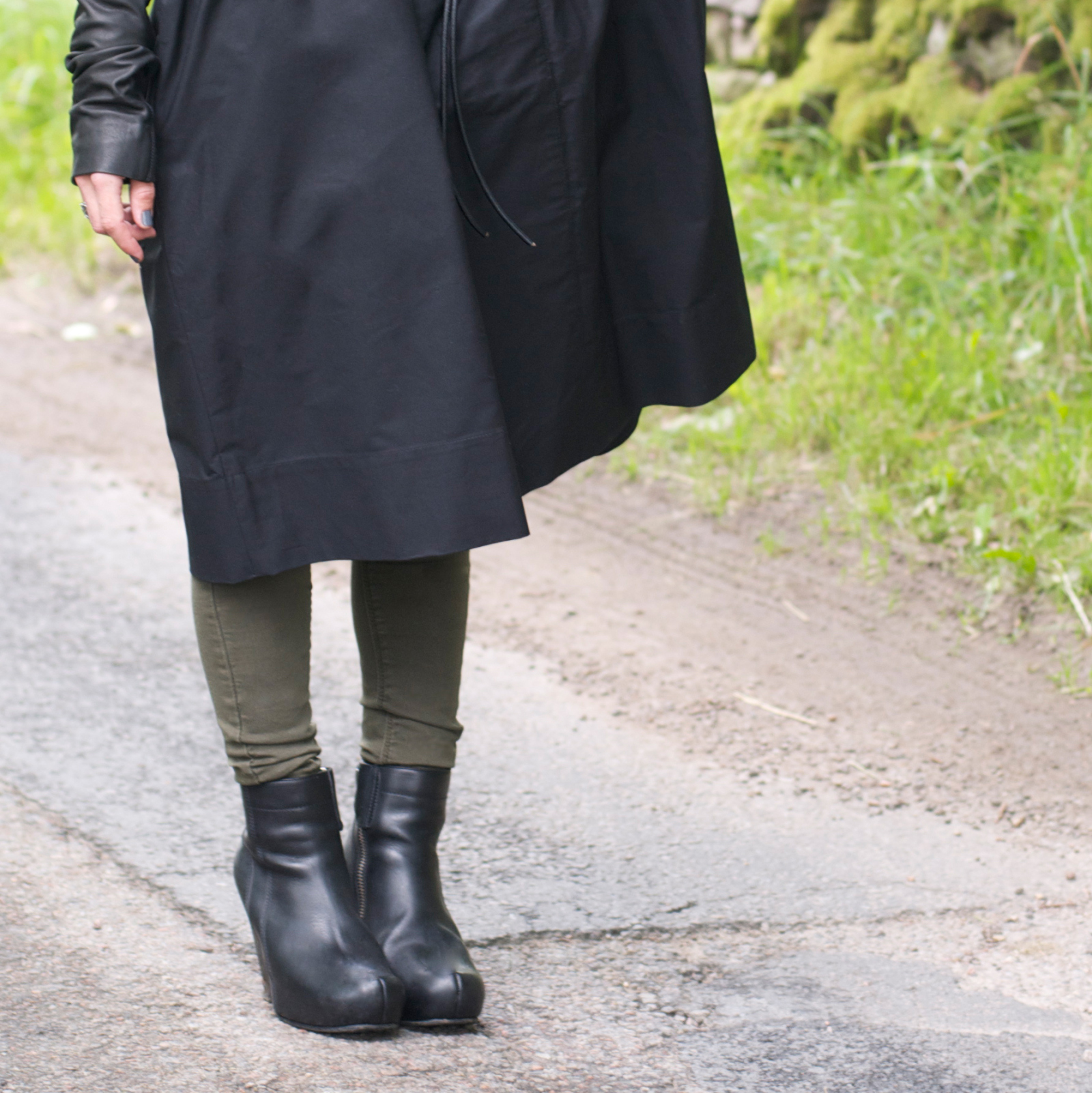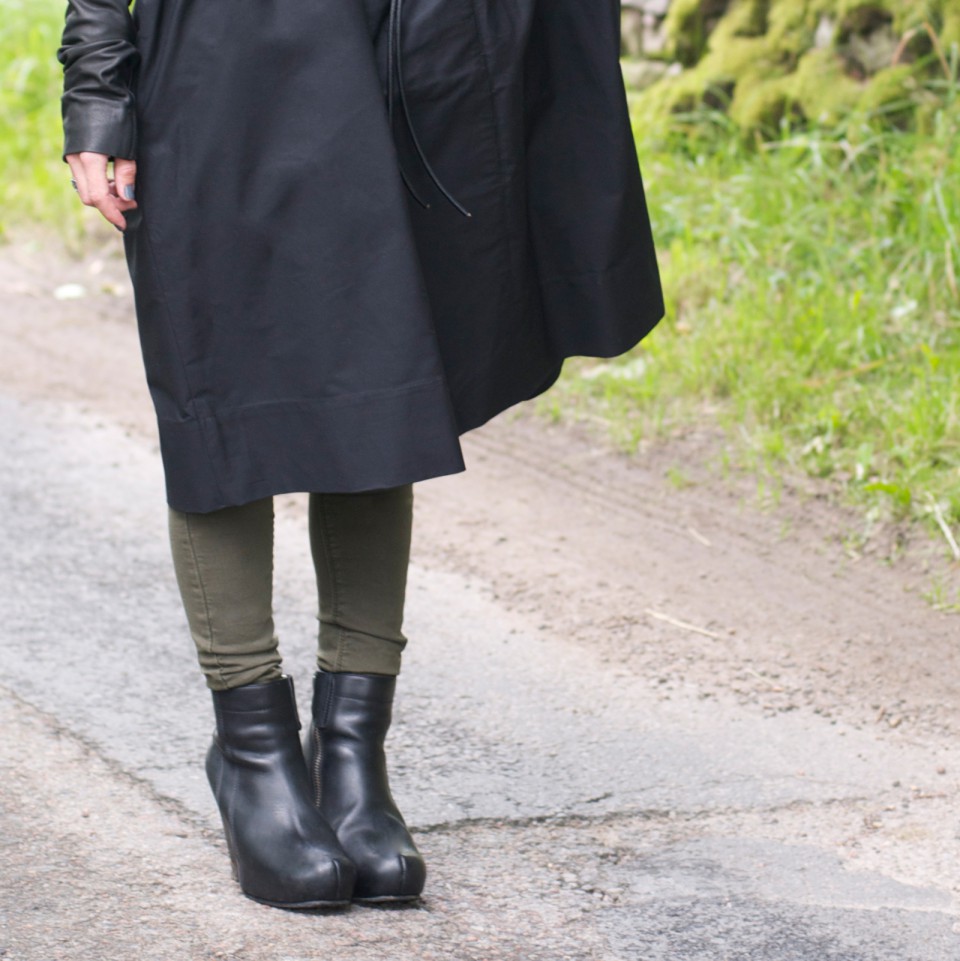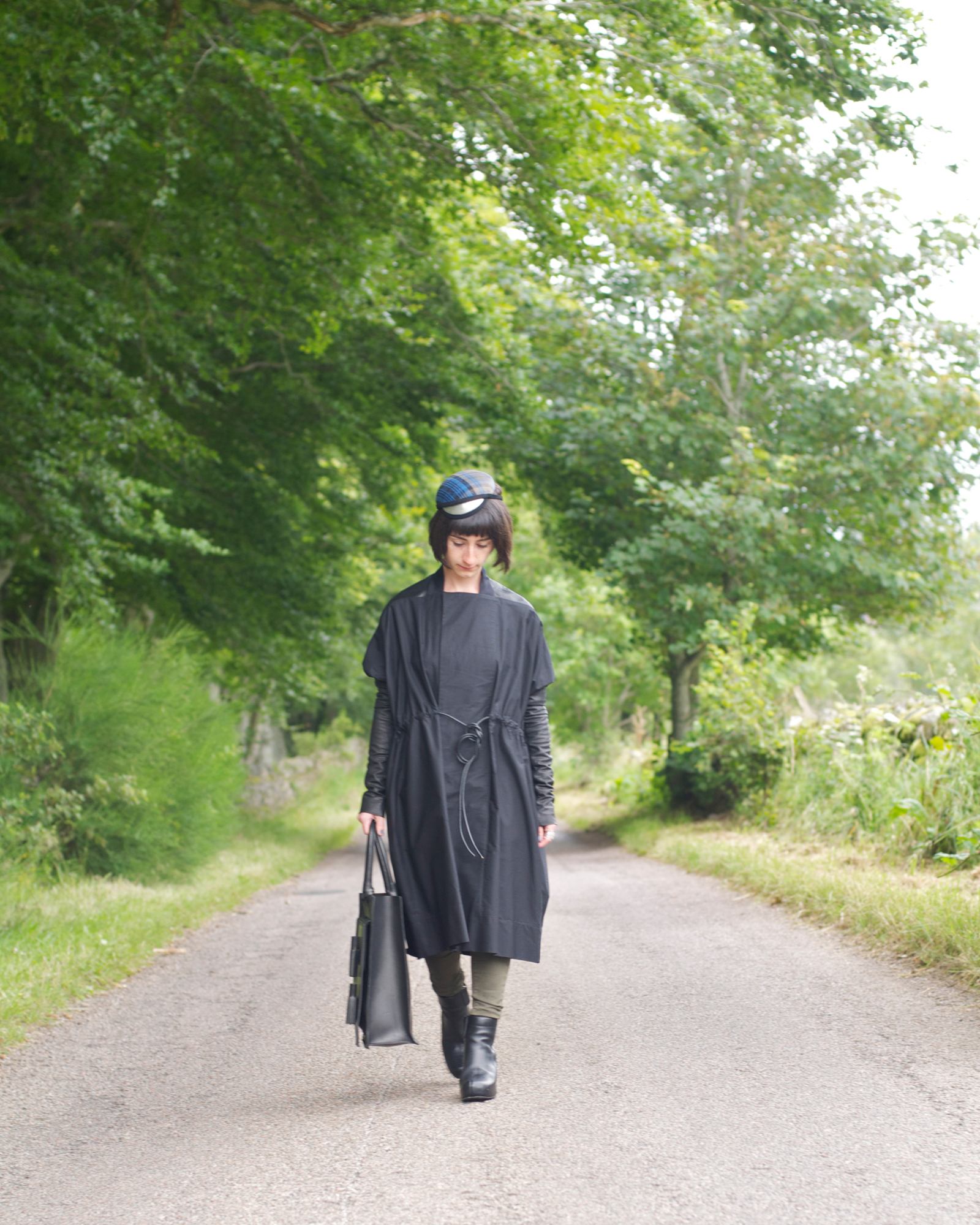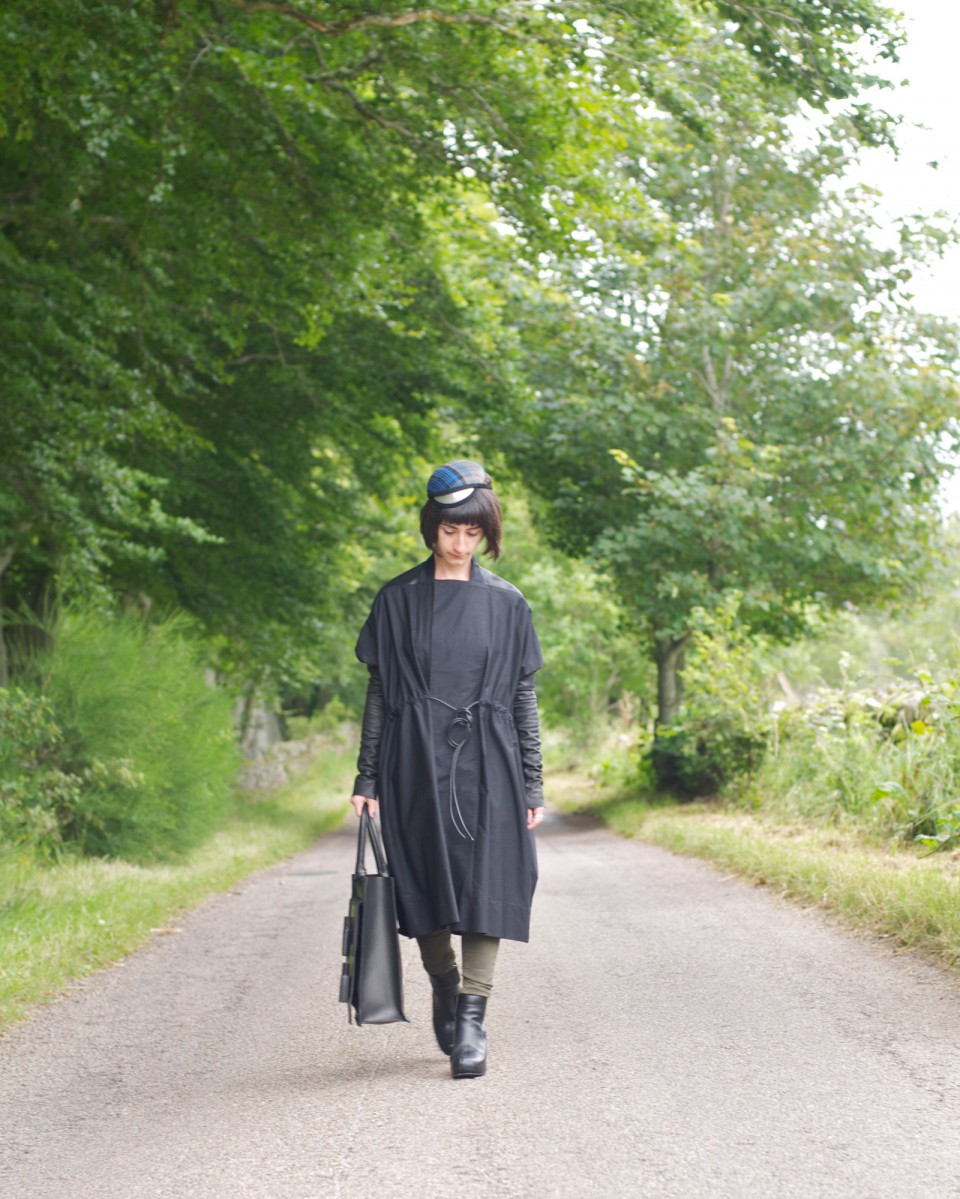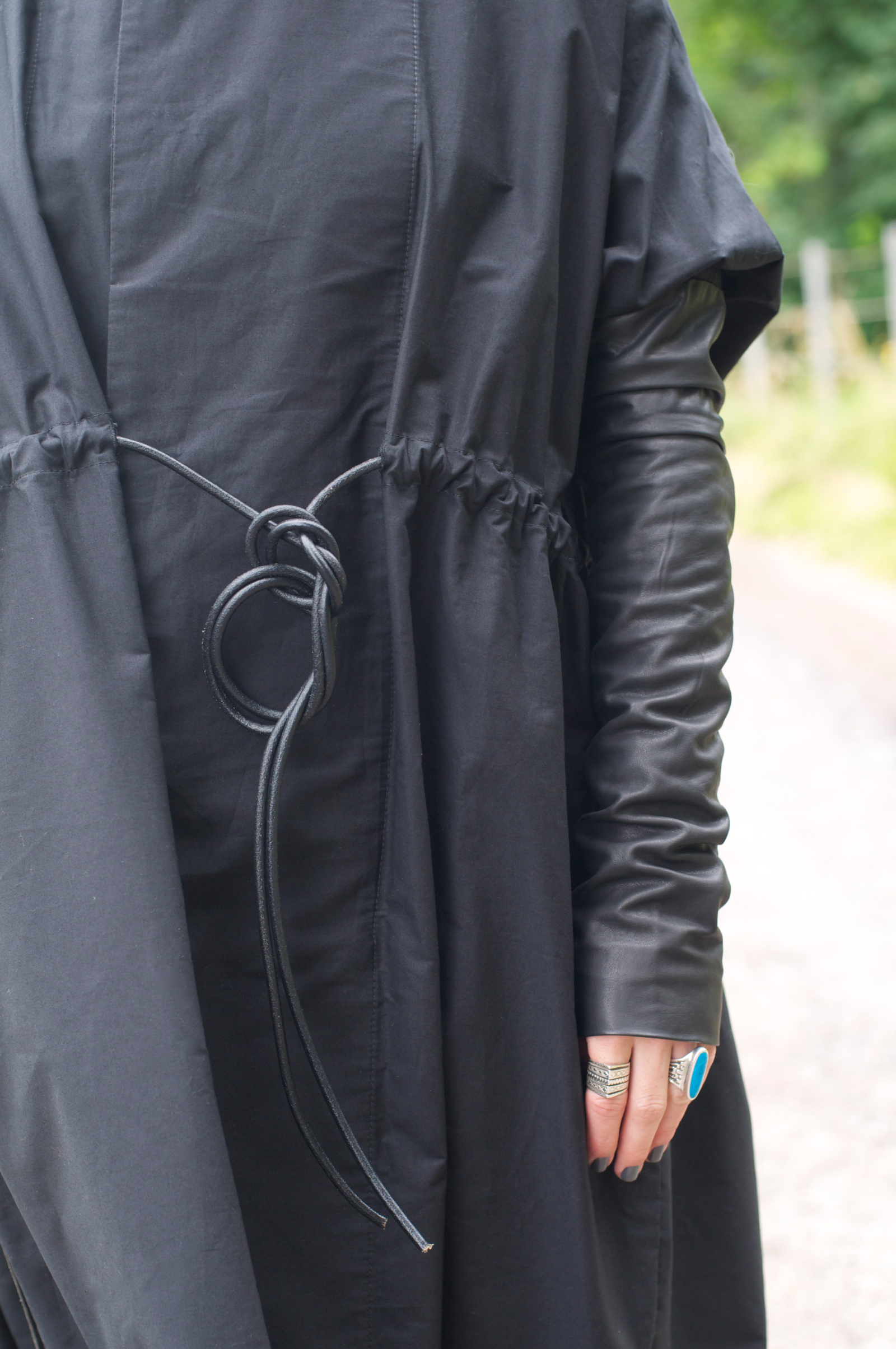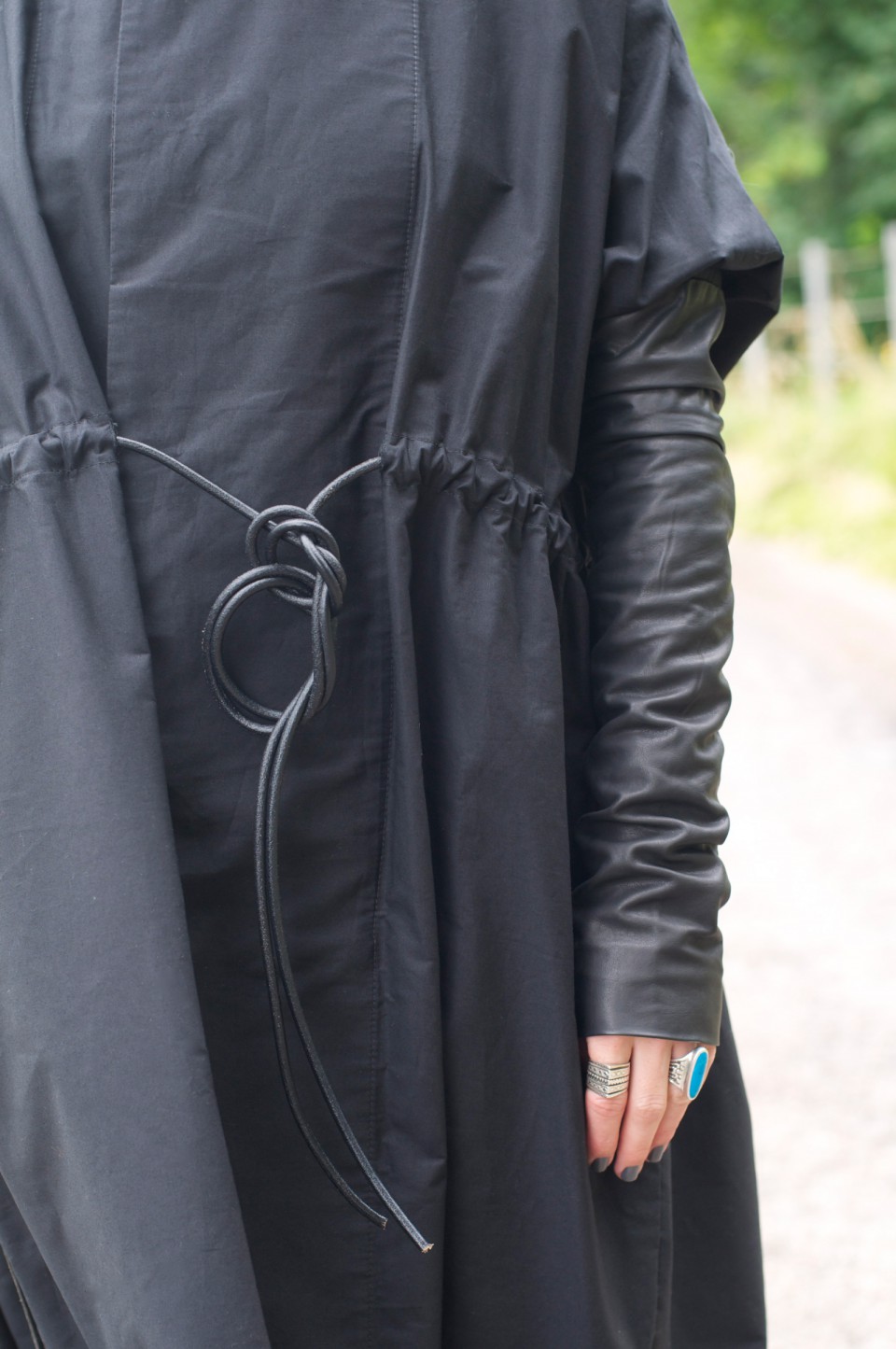 Outfit Details 
Hat – Vintage Jacques Le Corre X Paco Rabanne
Coat – Rick Owens
Jeans – Top Shop
Boots – Rick Owens
Gloves – COS
Bag – Acne Studios
Photo Credit